The length does matter! A maxi dress is a special item of women's wardrobe. It was created for evening outs, but nowadays you can find great styles that ideally suit casual days and countryside weekends. In this article, I will bring you my favorite maxi dresses you can wear all year round. We are about to see some easy tips on what jackets you can layer over these beautiful gowns.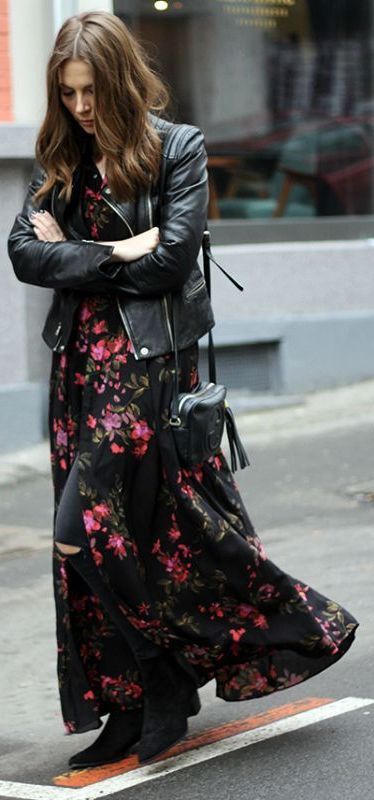 We see a great fall season OOTD. A black leather jacket is paired with a black maxi dress in floral print. Complete this look by adding black suede boots.
The maxi dress can be considered to be the epitome of femininity, elegance, and style. After all, the length plays a very important role in the world of fashion, we see latest shows where models appear in floor-length creations, semi-transparent hippie dresses, country-style dresses with voluminous skirts, velvet maxi gowns, floor-length coatdresses.
There is an opinion that in crisis and difficult times, fashion becomes as feminine as possible. And what could be more feminine than a maxi dress? If you've spent the last five years in skinny jeans and leather leggings, then you definitely should feel that woman's femininity power.
I remember my mother's long dark blue velvet dress when I was eight. I always wanted to try it on. And now, thirty years later, I put on a maxi chiffon dress embellished with flowers, look in the mirror — and surprisingly, I catch the same childish feeling when I wanted to try on my mom's dress.
What should I wear a maxi dress with?
Outerwear. In the cold season, you can not skip outerwear. In order not to break the proportions, most fashionistas who have weight problems go for cropped jackets, fitted coats, cardigans, leather jackets, fur vests, or denim jackets. If you are overweight, then I suggest skipping long coats, cardigans, or long raincoats. For a special event, the ideal companion of a long dress will be a fur shawl, a cape, or a fluffy sheepskin coat.
Shoes. Long floor-length dresses are usually recommended by stylists to wear with low-heel shoes. If you are planning to wear maxi gown during the day-off or casual weekend, then why don't you style it with ballet flats, Gladiator sandals, tennis shoes, or even with sneakers.
Accessories. When picking up a bag for a maxi dress, put aside the baggy and oversized bags. The best option is a small clutch (day or evening, depending on the occasion) or a medium-sized purse with a strap. The only exception is the casual style. In this case, the outfit looks harmonized and relaxed.
Shearling Aviator Jacket
A bulky aviator jacket in black color is draped over a boho style maxi dress completed with burgundy leather ankle boots: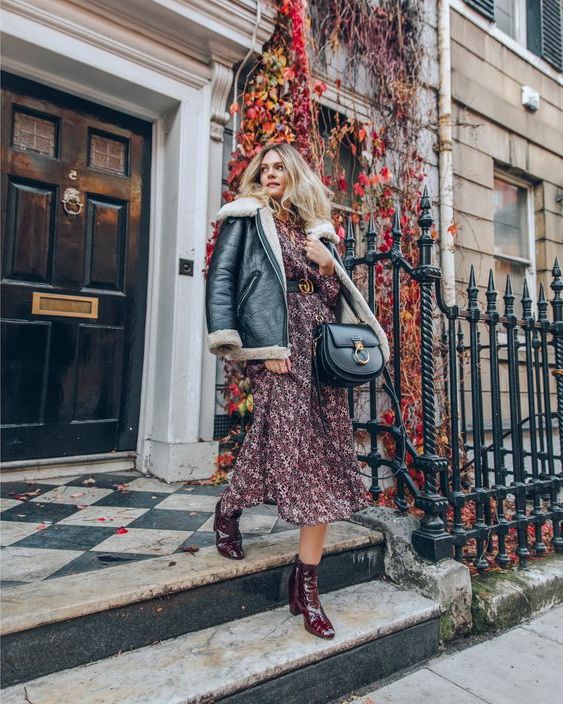 With a long cardigan
A grey long cardigan looks absolutely stunning with that black maxi dress updated with black boots. See my other cool ideas how to wear long cardigans tis year, hope you gonna love my looks: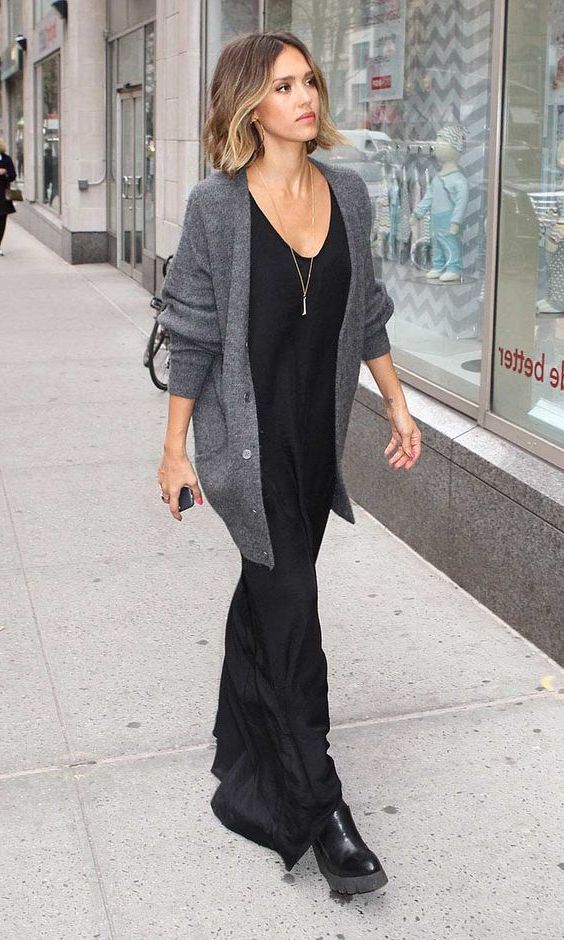 With a camel coat
A classic camel coat will be a perfect addition to this green-black maxi dress printed in florals, complete the look by adding oversized sunglasses and classic boots. See my favorite ways how to style camel coats: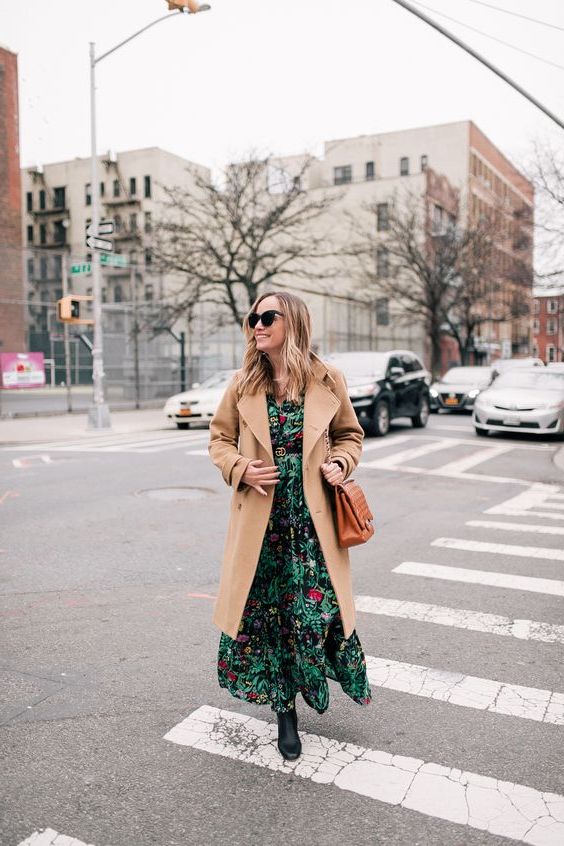 With a white crochet long vest
With a quilted white purse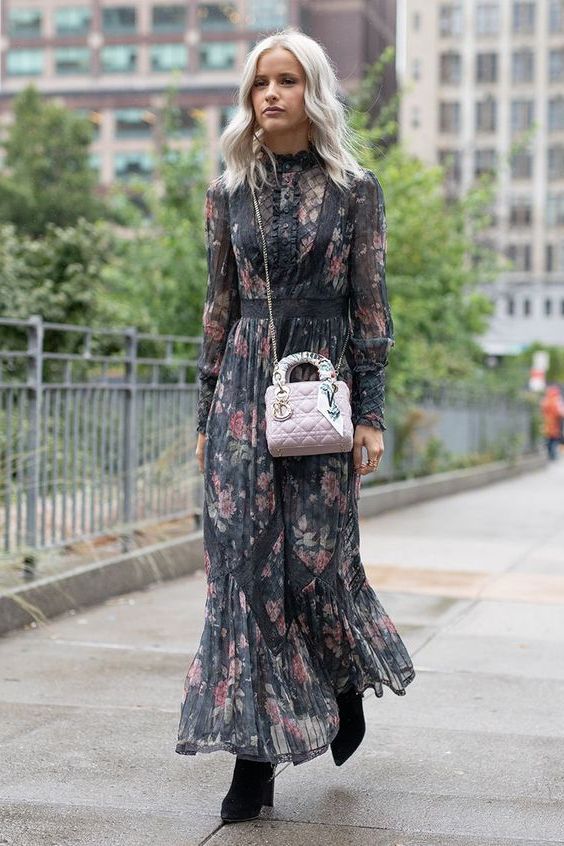 With a leather jacket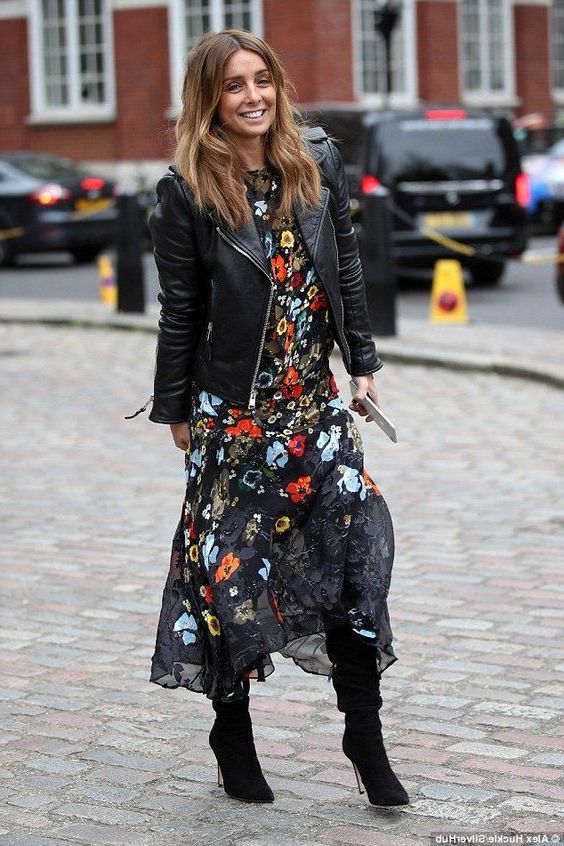 With a grey coat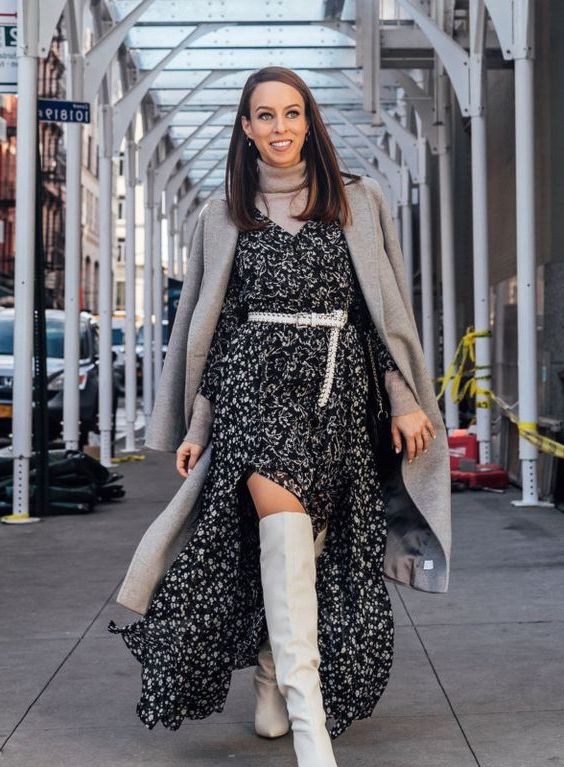 With a black floppy hat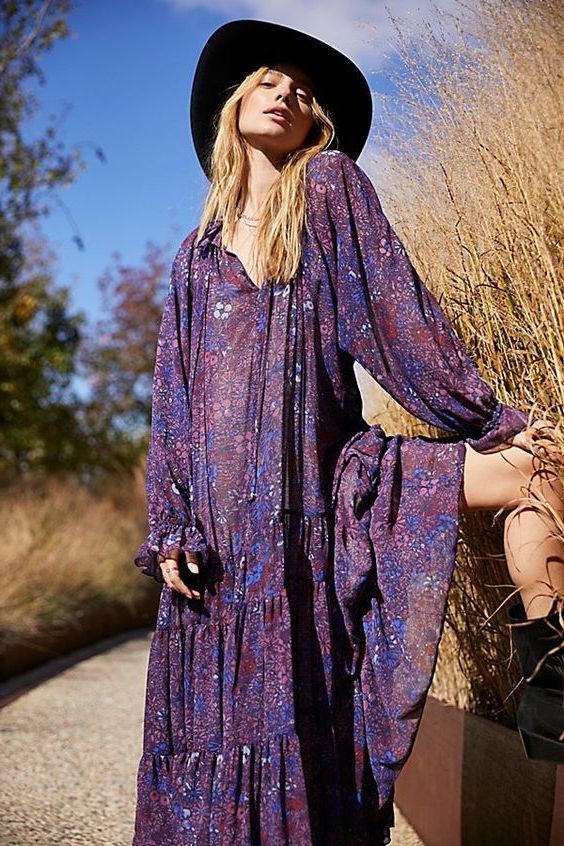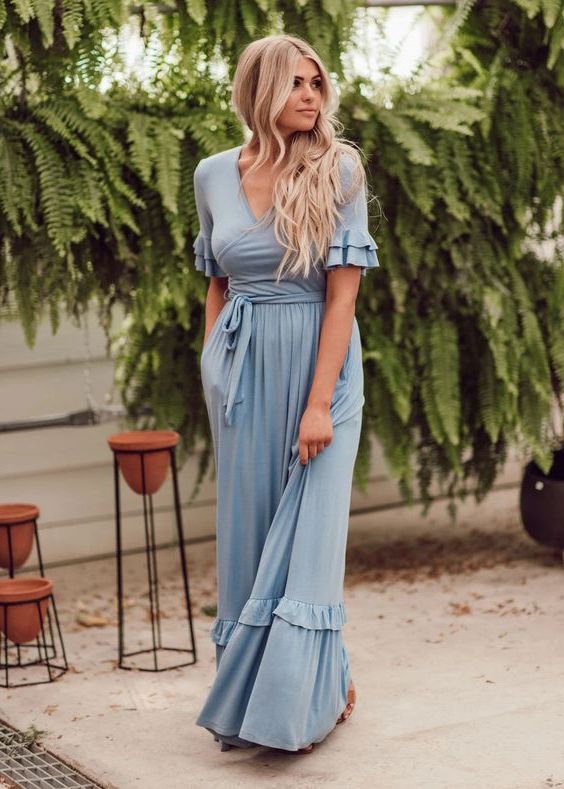 With oversized blazer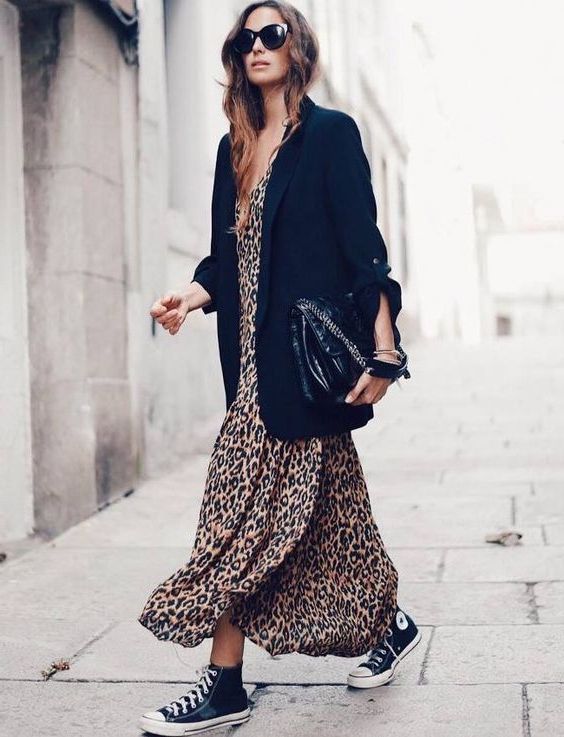 With a denim jacket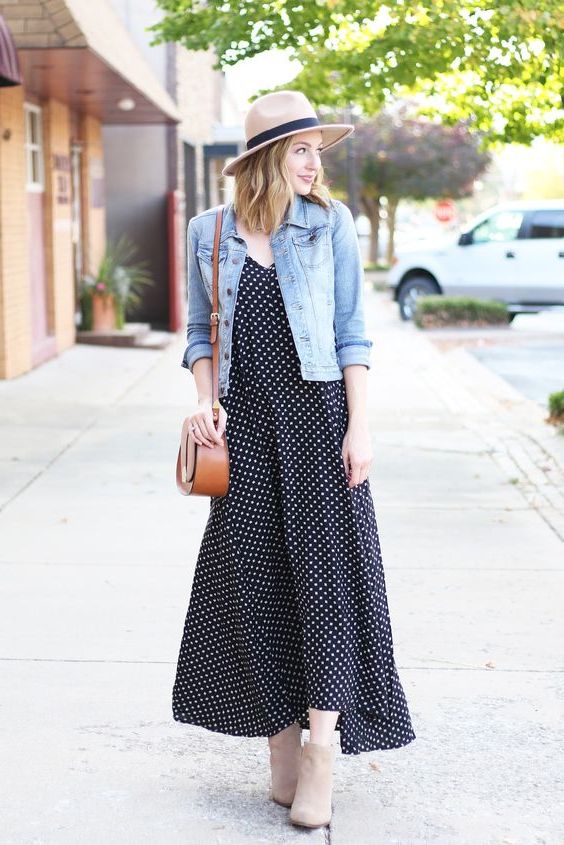 With white sneakers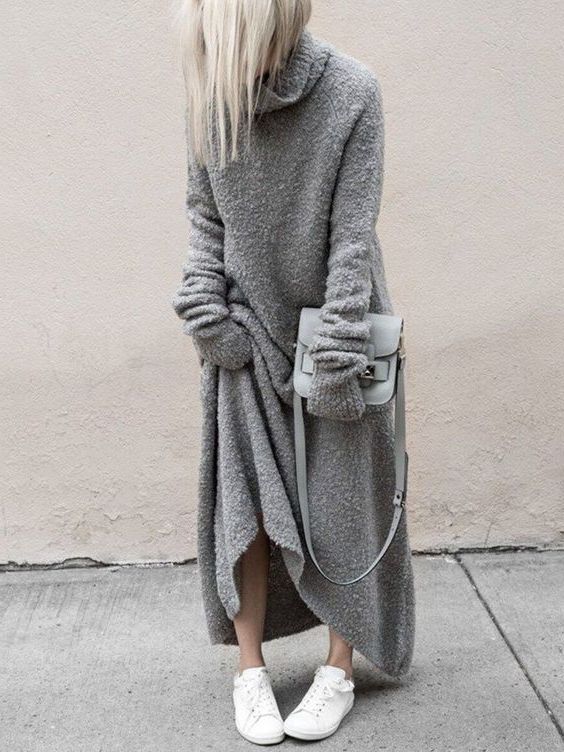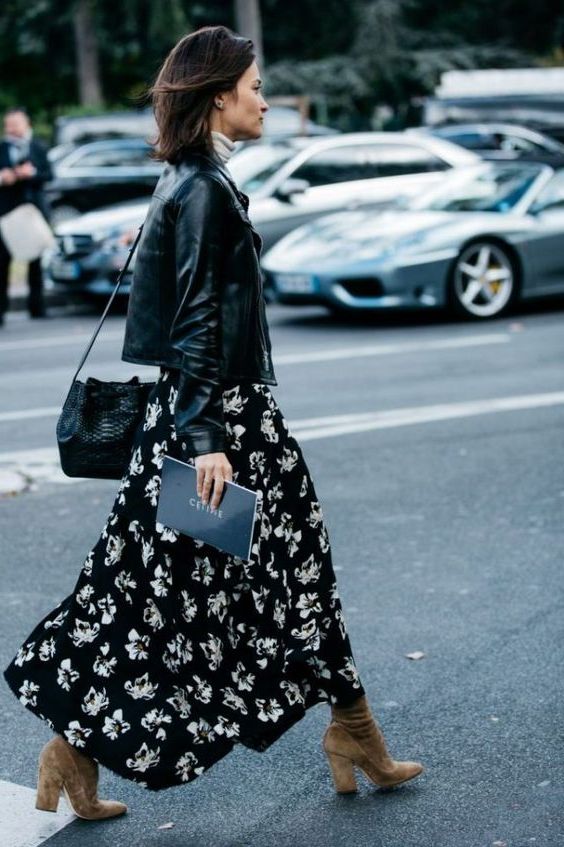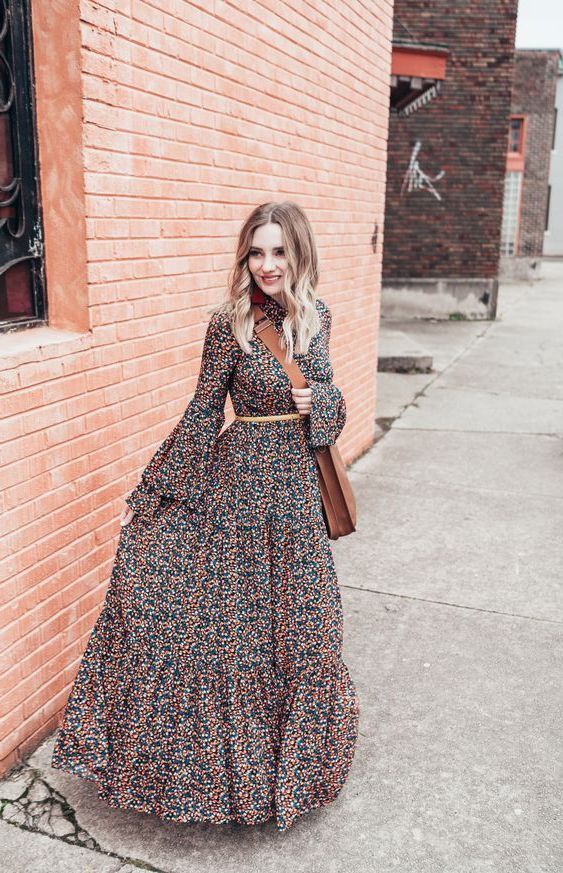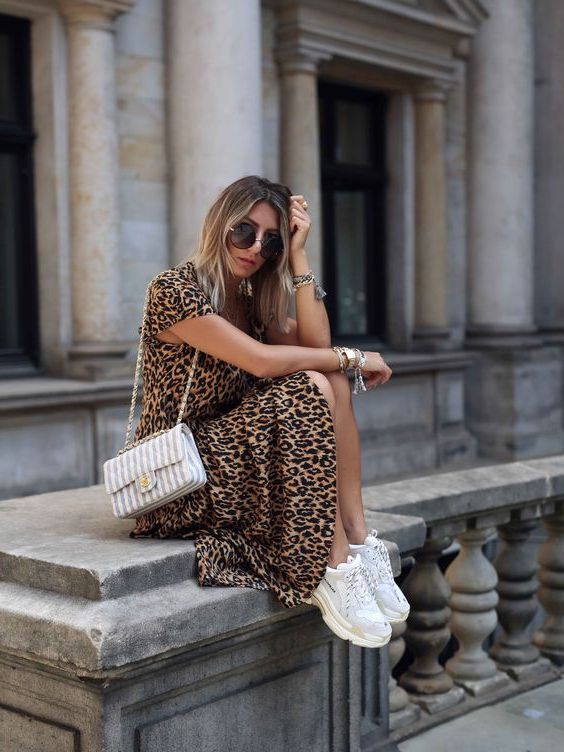 With a plaid scarf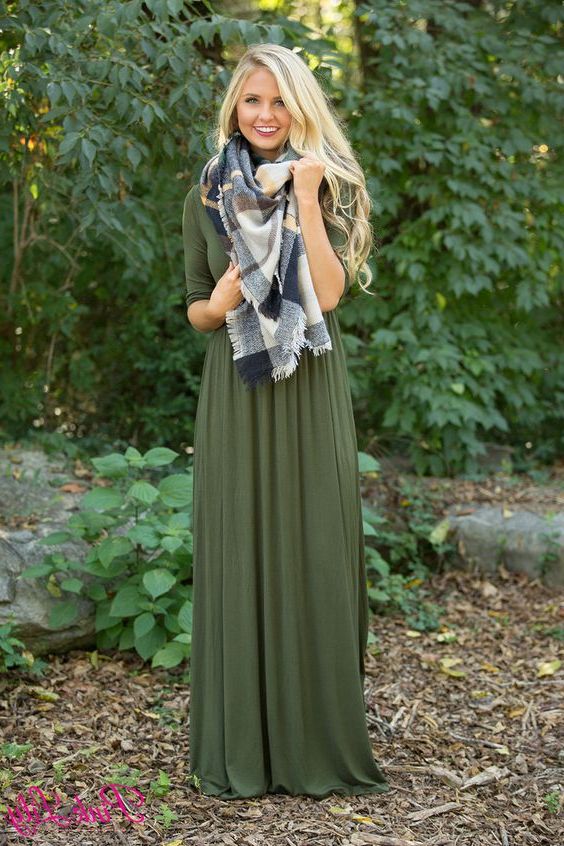 You should know the right ways how to wear maxi dresses this year. Wear it under a leather jacket or blazer. Why don't you add some of these stunning designs to your collection?
Oh, and the last thing. By far, you have scrolled down to this text, meaning you have read till the end. If you did like it, then please share it with your friends. Thank you for your support!