If you are a business lady and want to know some cool ideas on how to style blazers this year, then you are more than welcome to take a look through these easy outfit ideas.
What Goes With Blazers
Let's welcome another fashion blogger, who's name is Verena (her Instagram). Plus, she's the founder of a website called my-philocaly. Anyway, in today's article, we gonna see ways how she styles blazers in her everyday life. I love her outfit style for elegance and glamour touch that is simple and ladylike.
I see lots of cool ways of how Verena styles blazers. She keeps her looks simple, yet fresh and trendy. She underlines her beautiful silhouette, as well as keeps everything modern yet timelessly chic.
Skinny Jeans And Loafers
A long cream beige blazer looks cool layered over a white blouse paired with blue skinnies and white loafers. Complete the look by adding this printed scarf and beige handbag: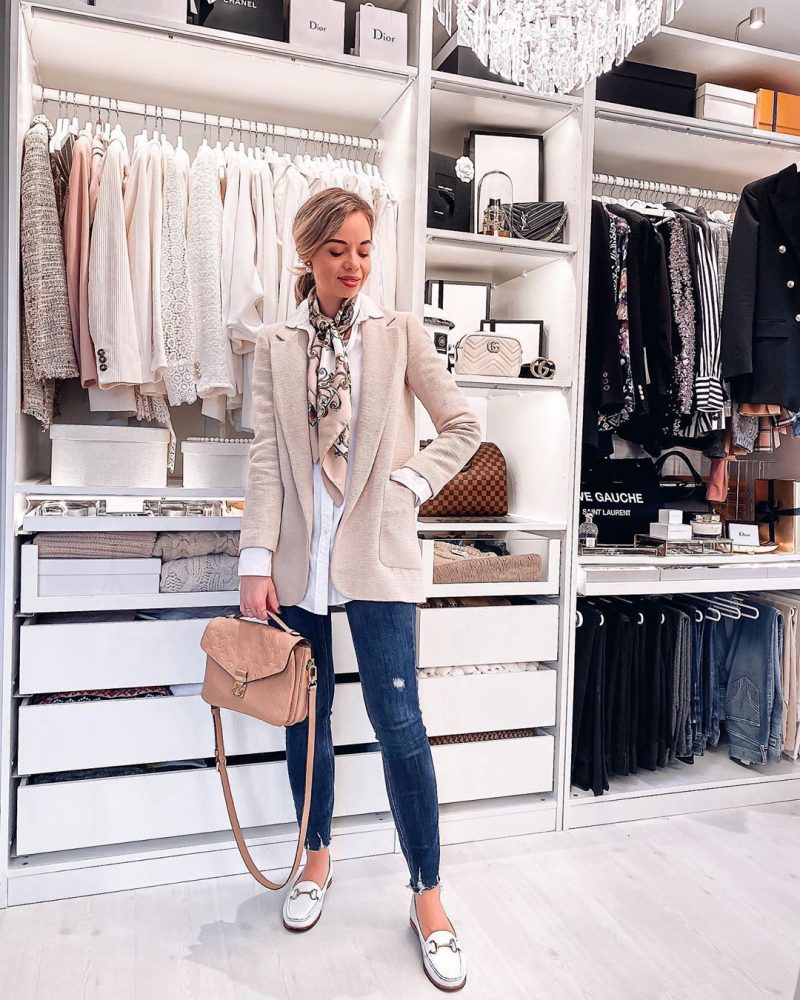 With Leggings And Combat Boots
A tweed blazer in grey is styled with a white shirt and black leggings updated with patent black boots: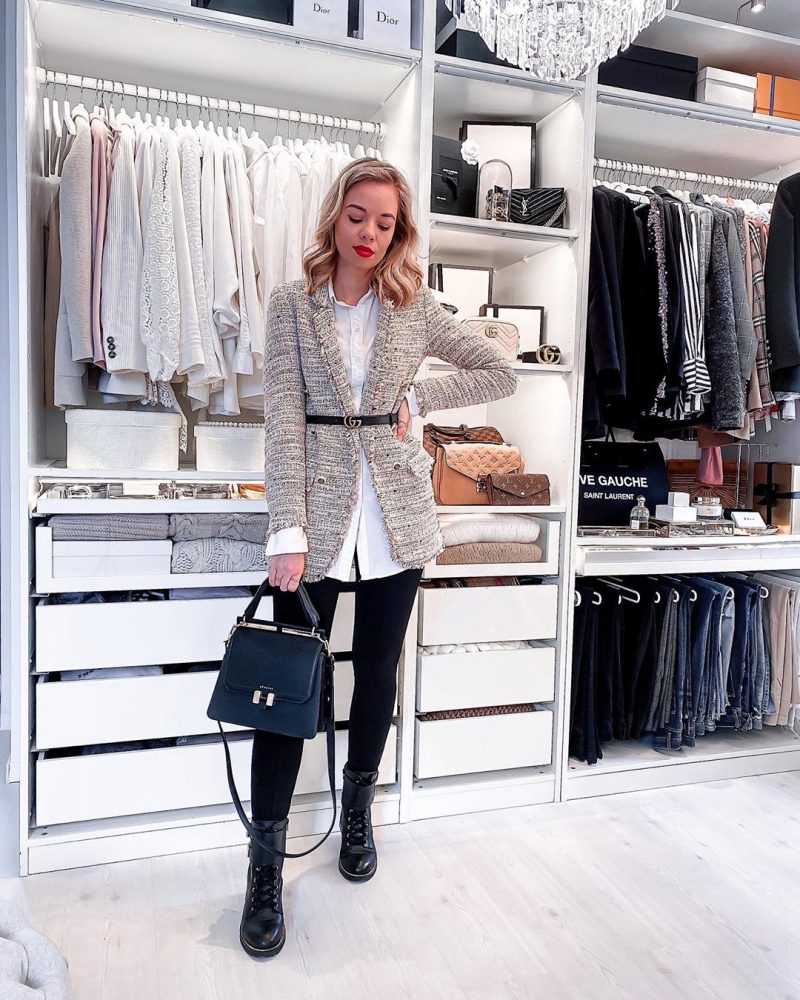 Crop Top And Shorts
Here we see the same tweed blazer worn with a white crop top, white denim shorts and pointed-toe blush loafers: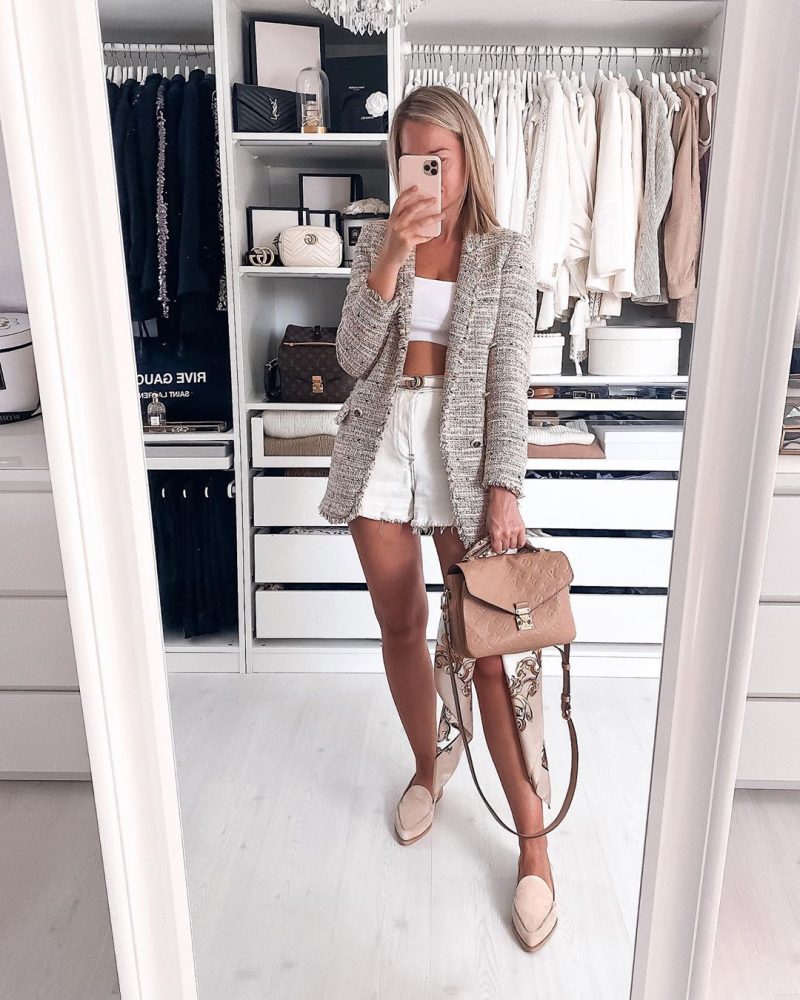 A skinny Belt
A blush suit is completed with a skinny black leather belt, looks chic to me: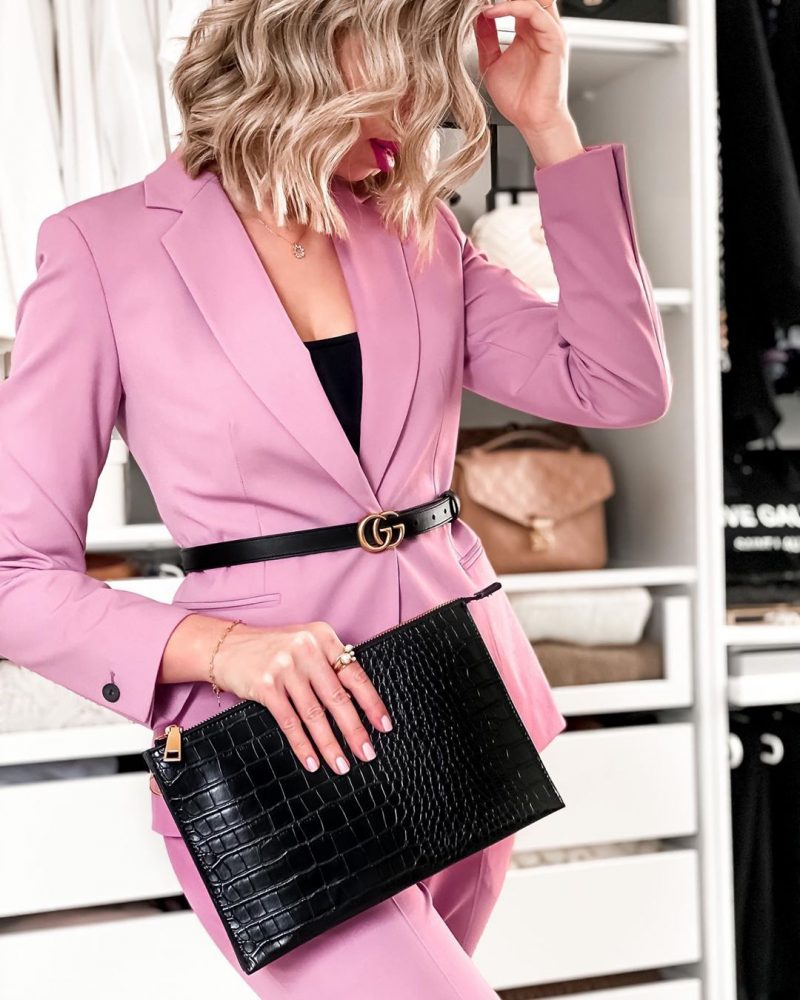 Crop Top And Cropped Pants With Sneakers
A black blazer ideally matches white separates and white sneakers: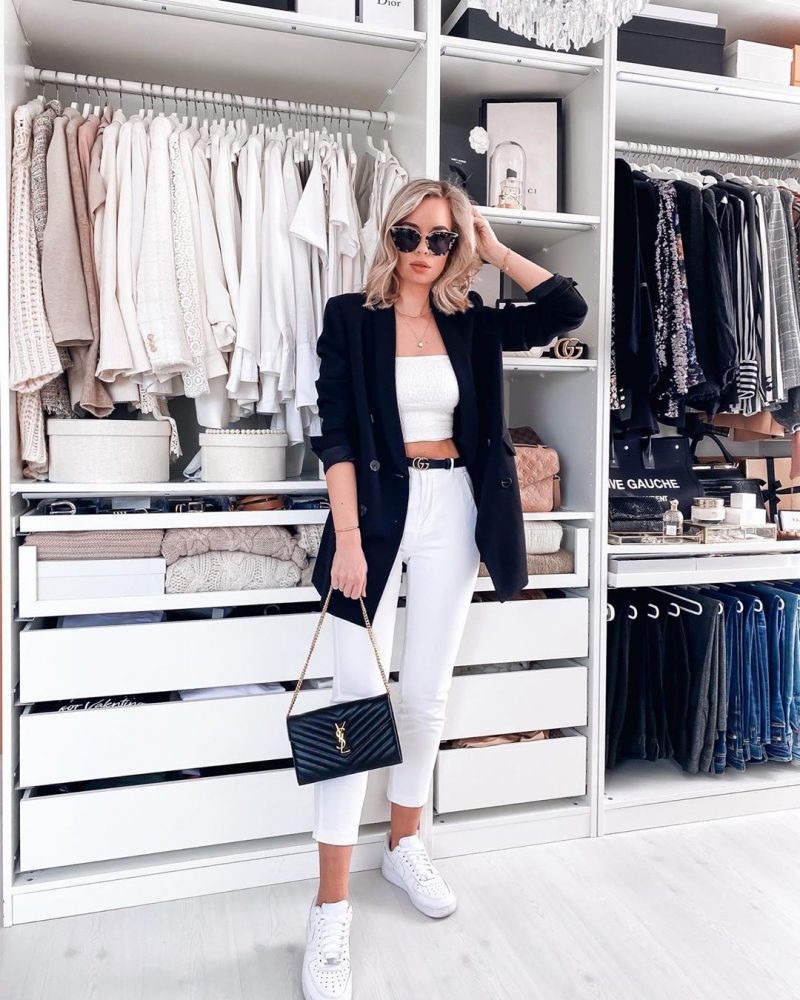 Slip Tank And Cropped Skinnies
A black-white striped blazer looks damn chic with a white top and cropped skinny pants in white color updated with white loafers: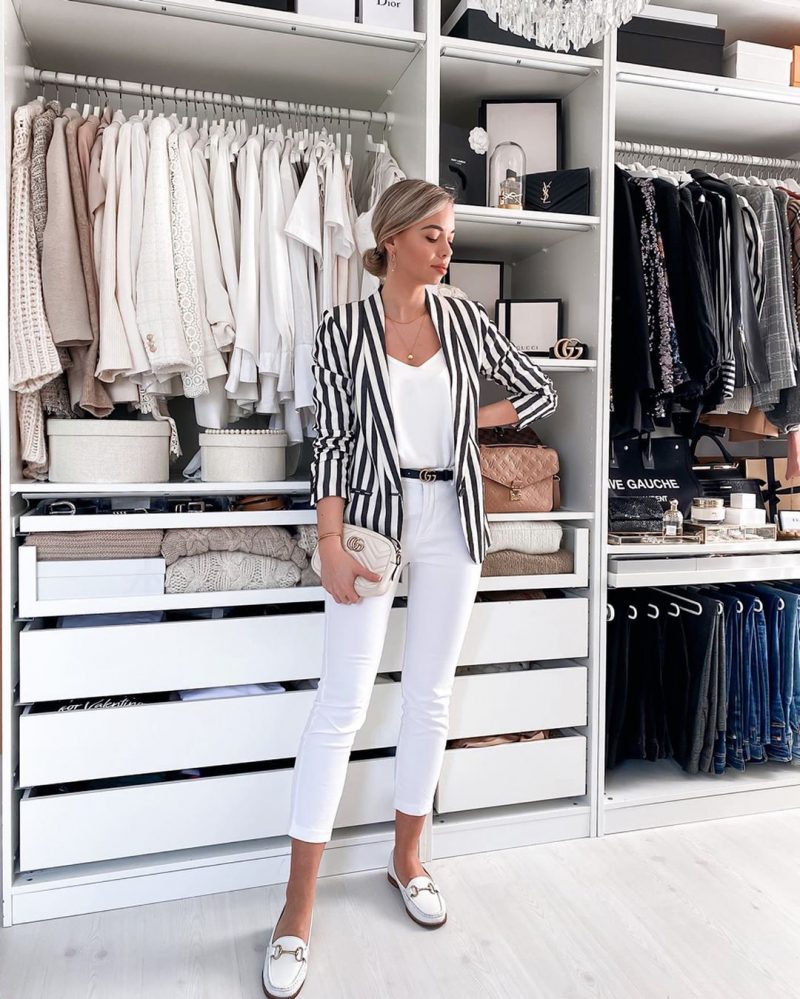 Turtleneck And Beige Pants With Combat Boots
A cream-white blazer is worn atop black turtleneck tucked in beige slim pants updated with black lace-up boots: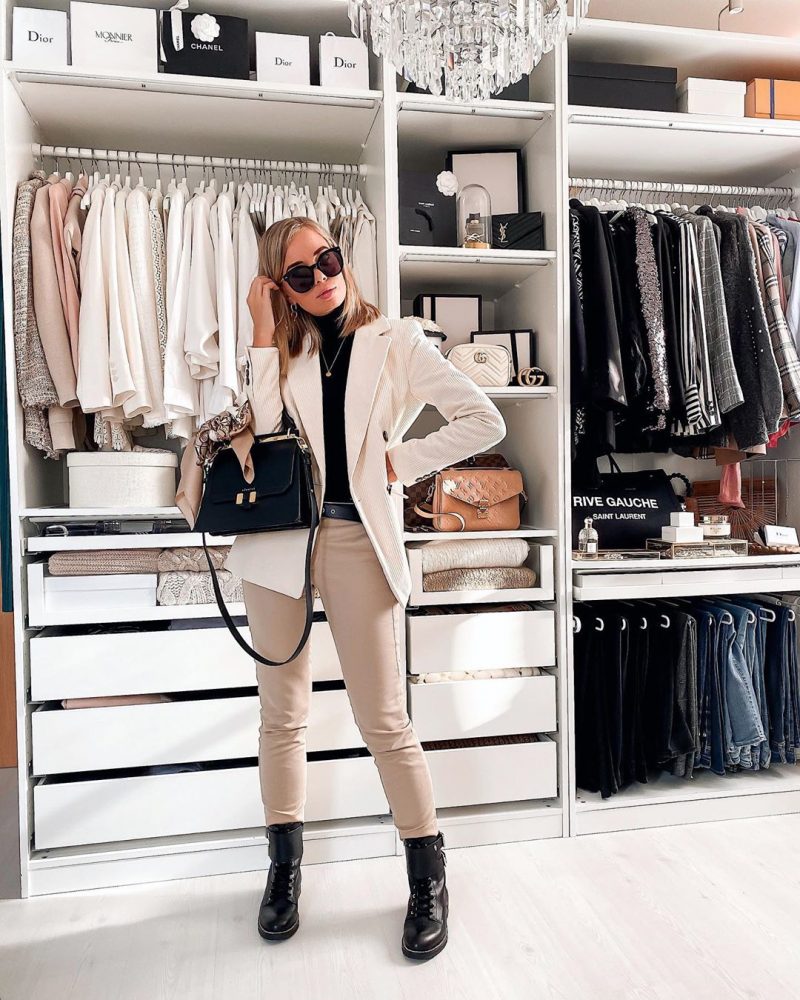 Silken Top And Shortened Skinny Pants
A white blazer looks stunning teamed with a camel top tucked in beige skinny pants styled with white sneakers: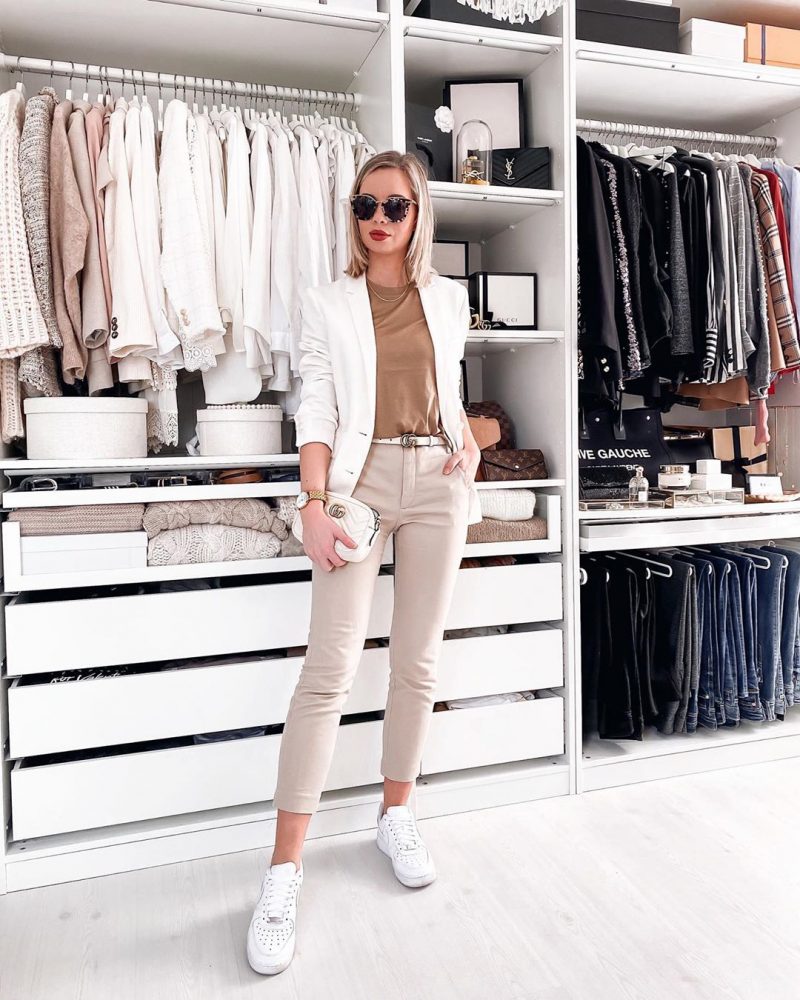 Bicycle Shorts And Heeled Sandals
A double-breasted camel blazer looks chic with skin-colored bicycle shorts and black heeled sandals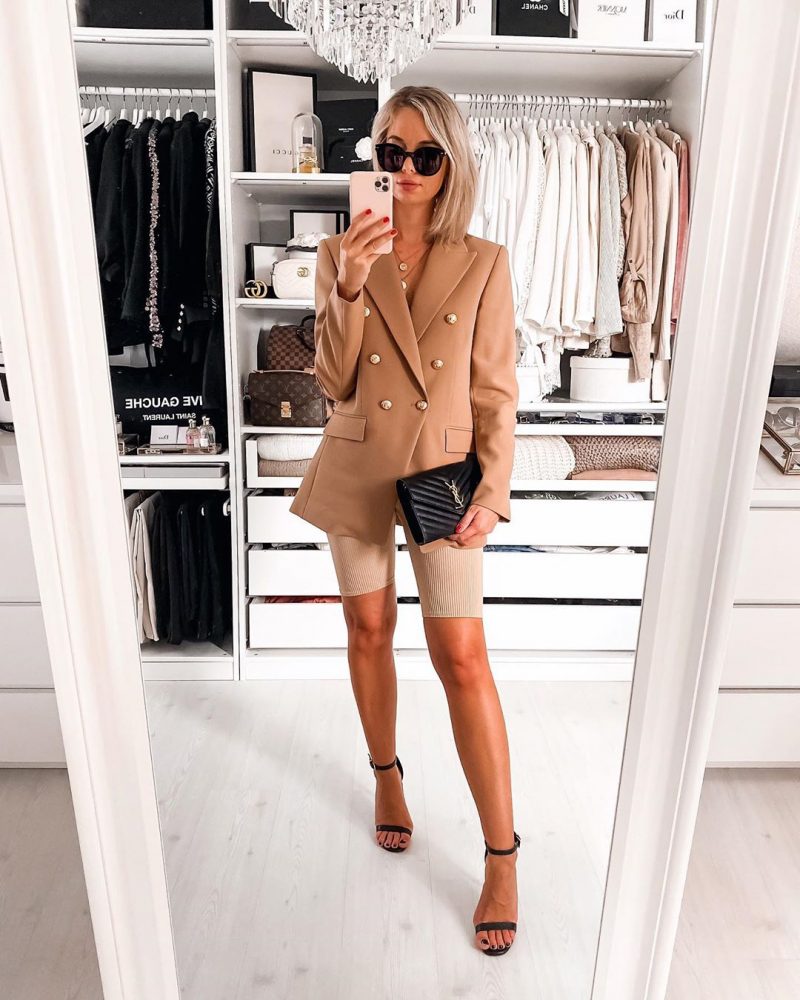 Basic Tee And Cropped Jeans
A grey blazer looks chic with white separates and white loafers: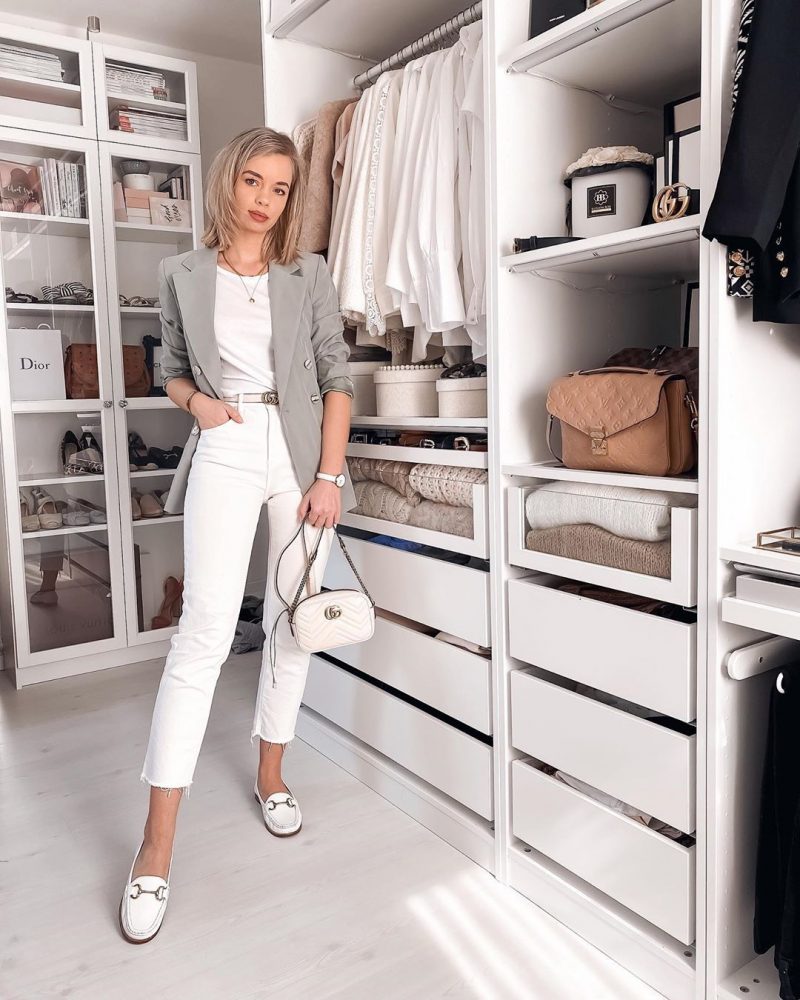 Classic Button Down Shirt And Leggings With Combat Boots
A classic black suit jacket is cinched at the waist with a skinny belt and styled with a white shirt, black leggings, and black combat boots: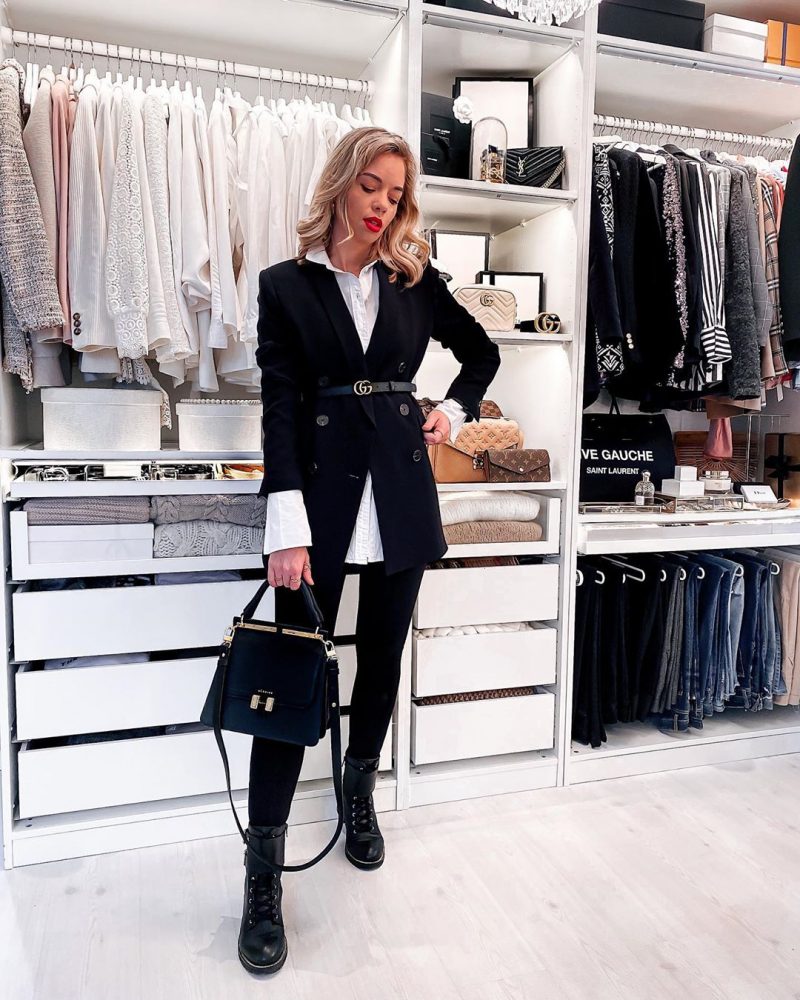 Camel blazer is worn with a white shirt, black leather skinny belt, black leggings and patent black boots: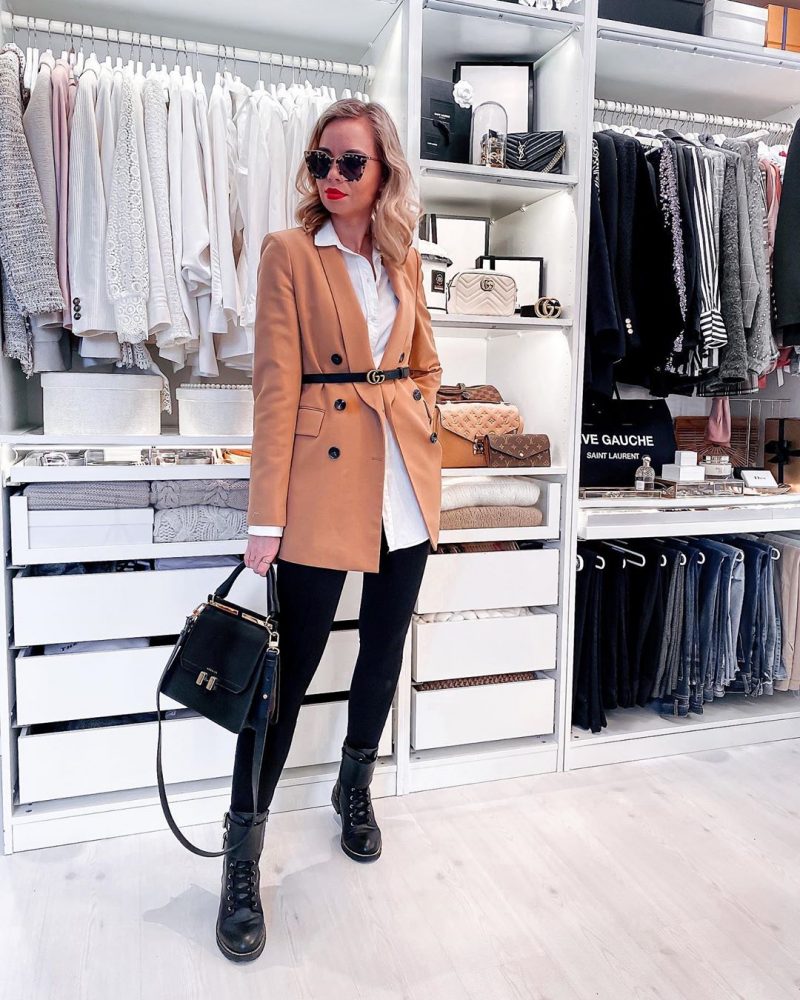 Crop Top And Washed Skinnies
A blush blazer is updated with a black crop top and skinny blue jeans: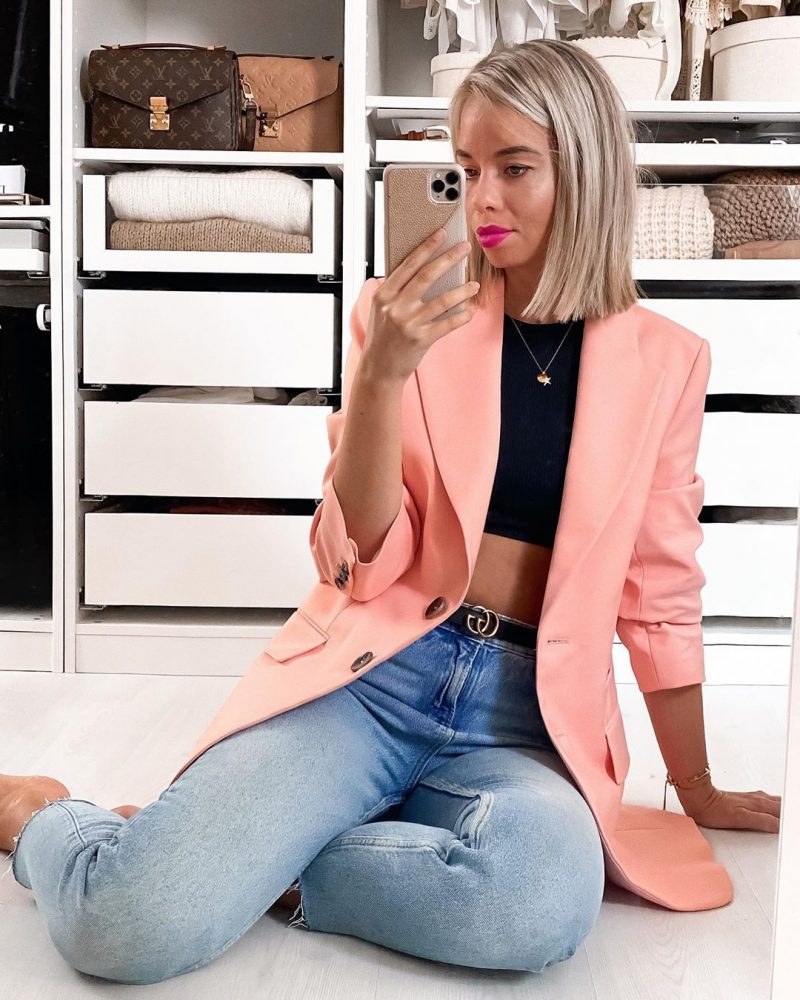 A Wide Belt And Leather Mini Skirt
A plaid suit jacket in grey is completed with a wide belt in black leather and black leather mini skirt: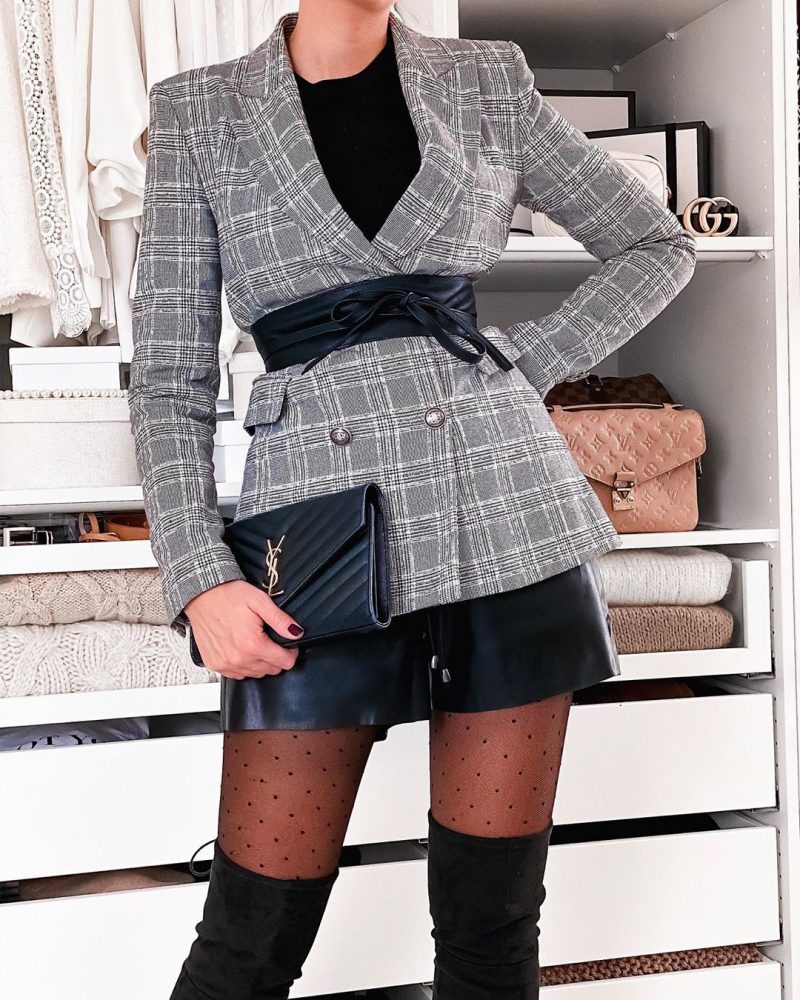 Light Knitwear With Leggings And Ankle Boots
A black blazer looks damn hot with that beige top, black leggings and black leather ankle boots:
With OTK Boots
A long blazer in black is worn as a dress teamed with dotted tights and black suede OTK boots: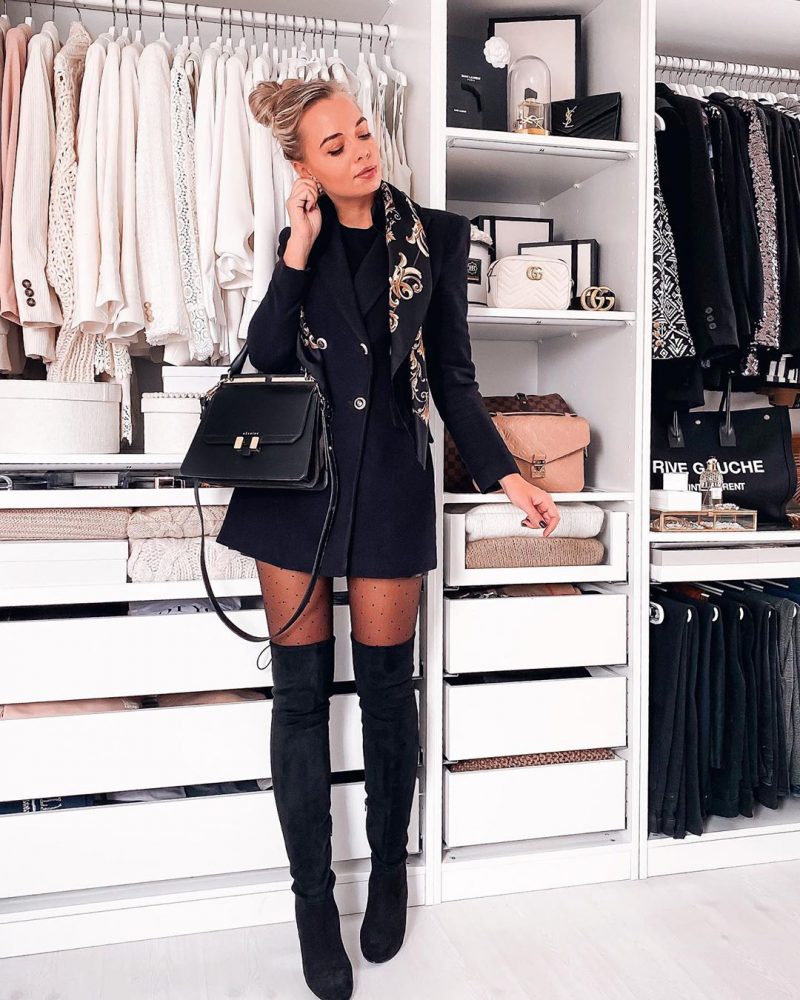 Skinny Jeans And Loafers
A white long blazer in a relaxed fit is paired with a white crop top and blue skinny jeans completed with white loafers: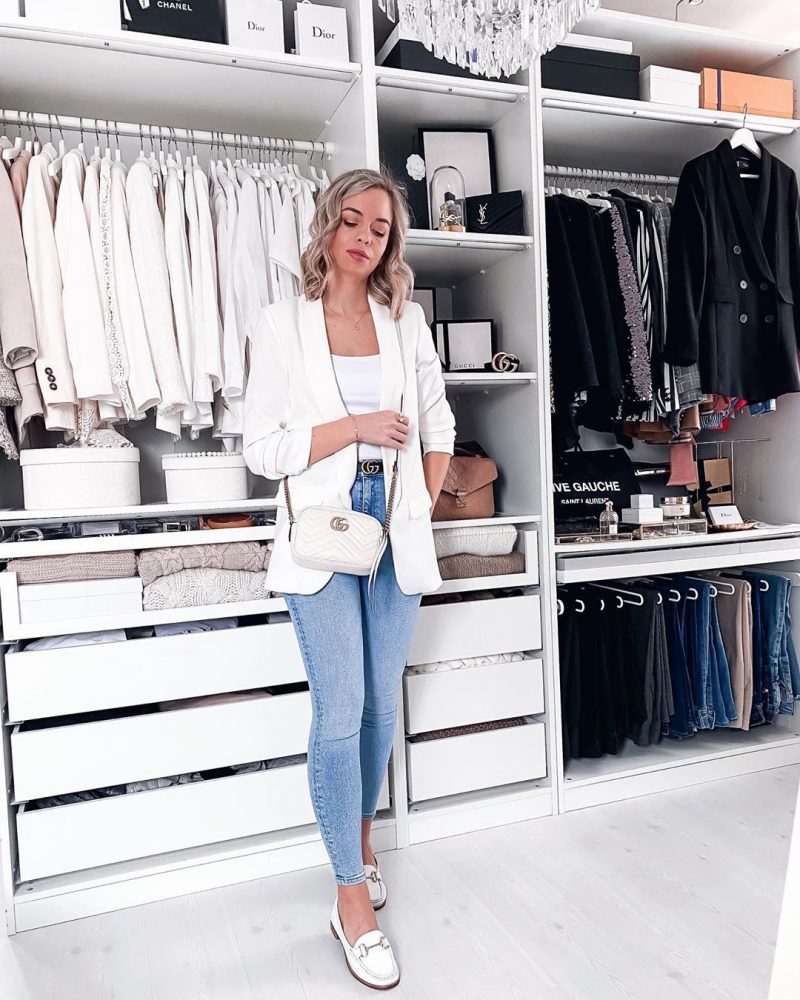 Printed Top And Matching Pants
A red pantsuit is updated with a printed black tee and black heeled pumps: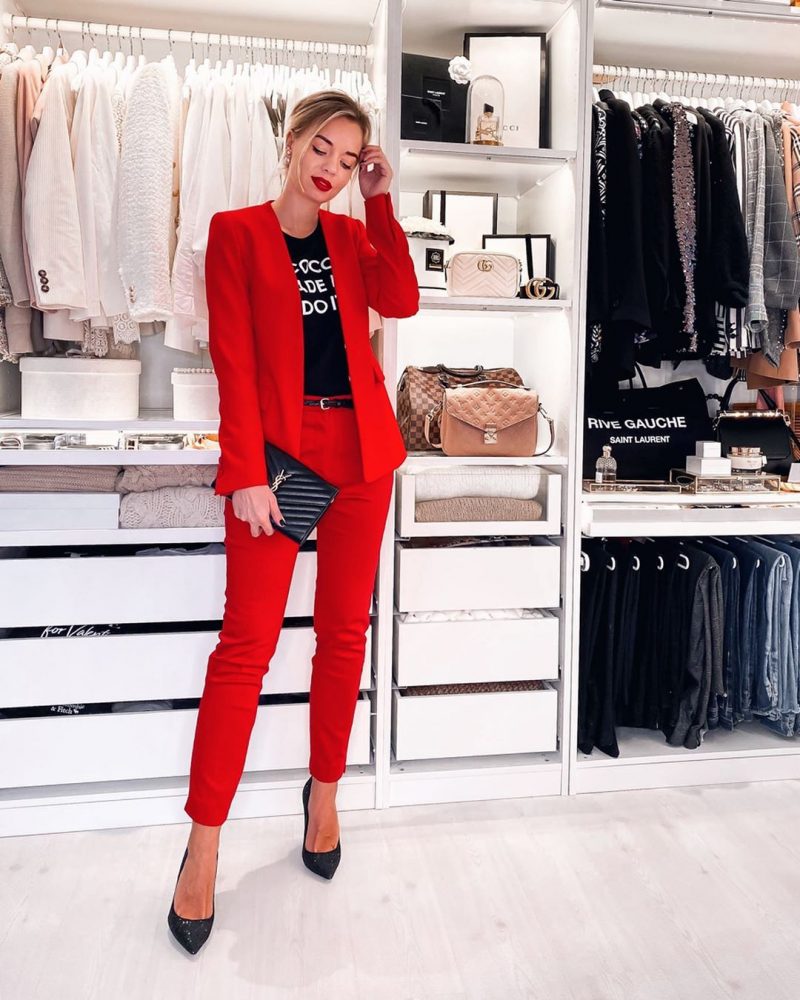 Classic Shirt And Skinny Pants With Loafers
White suit jacket is layered over a white shirt tucked in beige skinnies: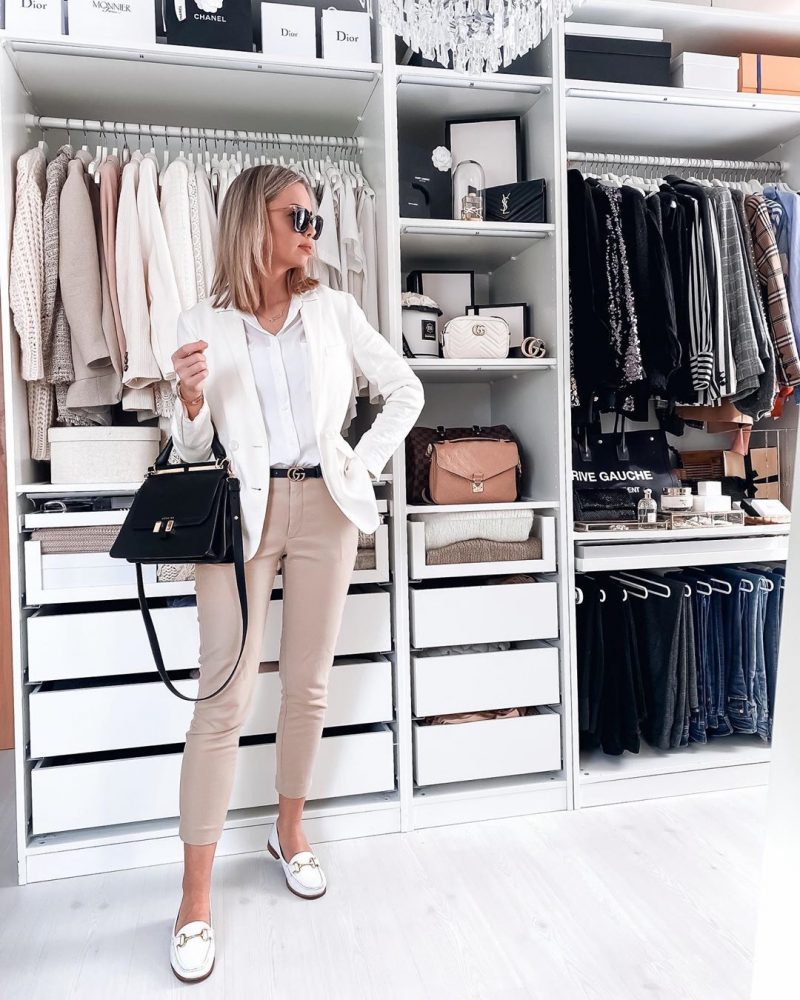 Black Tee With Cropped Jeans And Heeled Pumps
A collarless white blazer is worn over a black tee tucked in white slim pants completed with black pumps: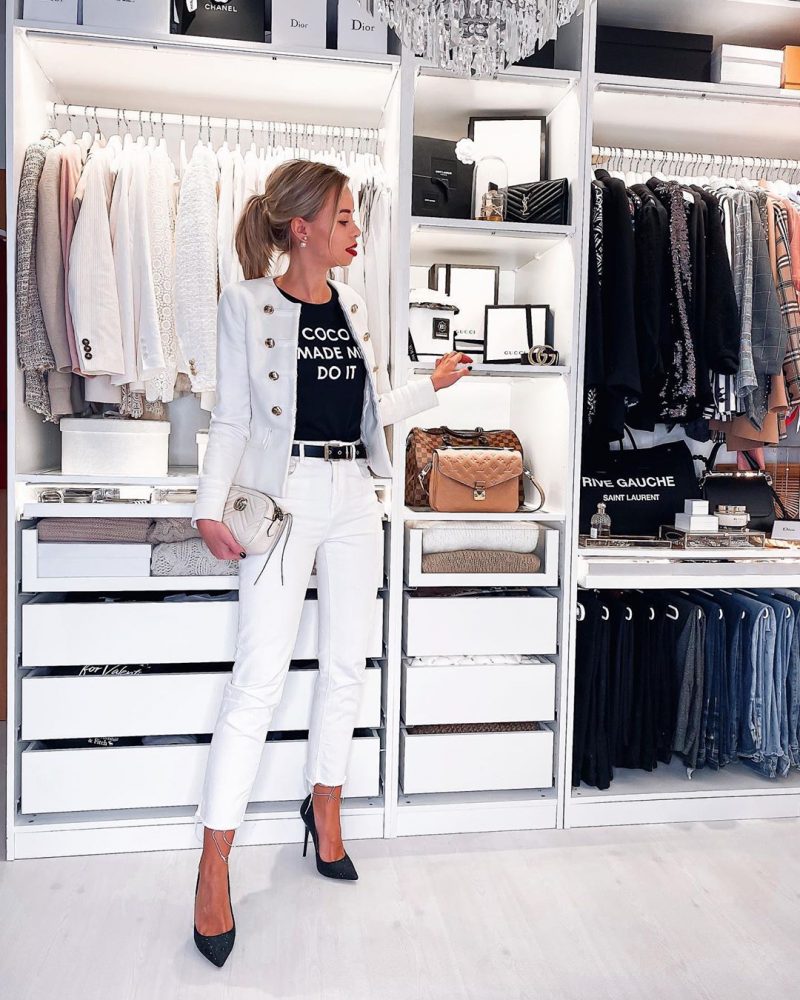 With Knee Ripped Skinny Jeans
A plaid blazer is worn with a white shirt tucked in knee-ripped skinny jeans in black: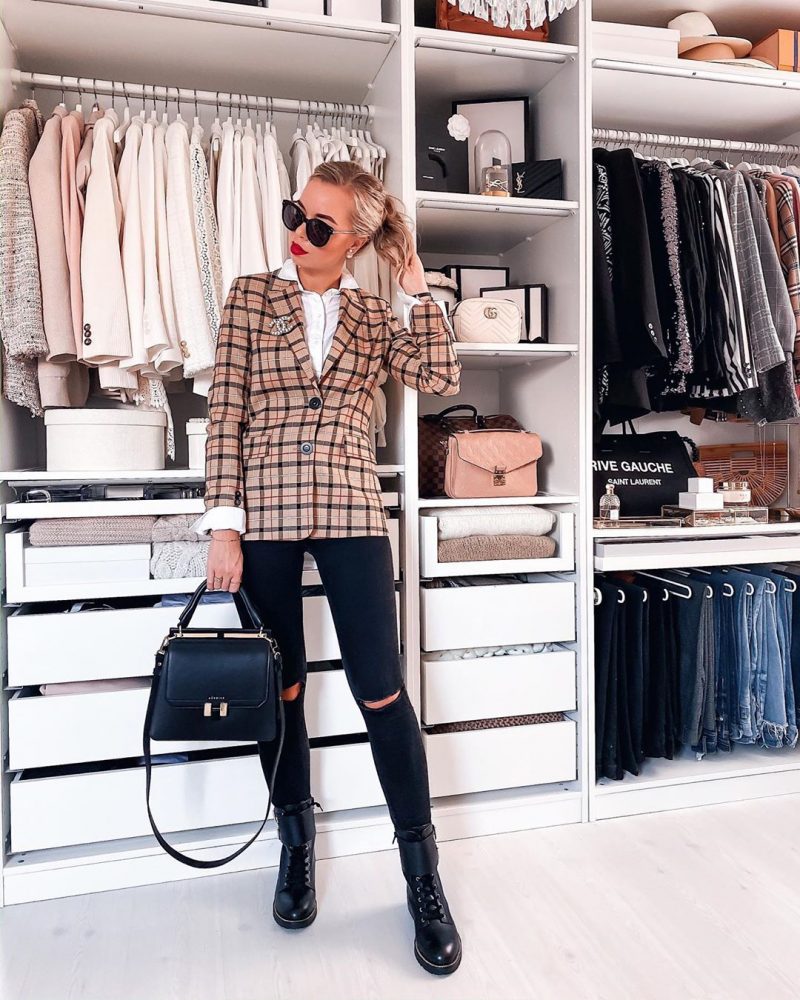 Knee Ripped Skinnies And Modern Pumps
Double-breasted grey blazer is updated with a white tee, knee-ripped wash blue skinnies and pumps: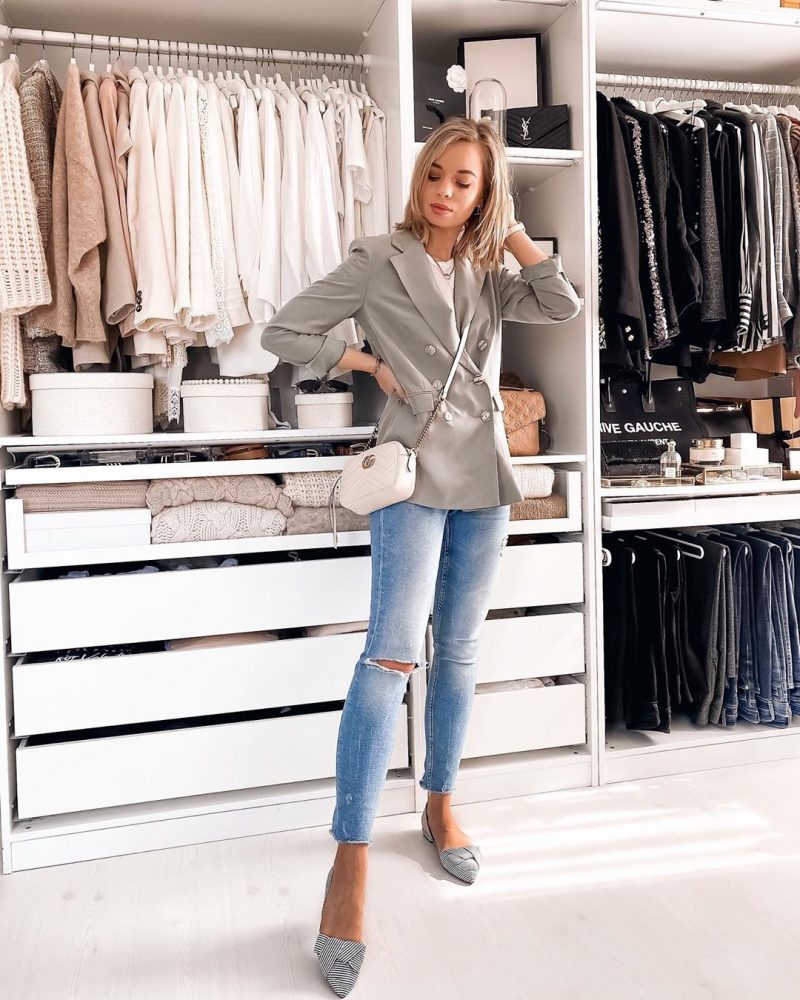 With Crop Top, Jeans And Sneakers
A plaid blazer in grey is layered over a white crop top paired with white jeans and white kicks: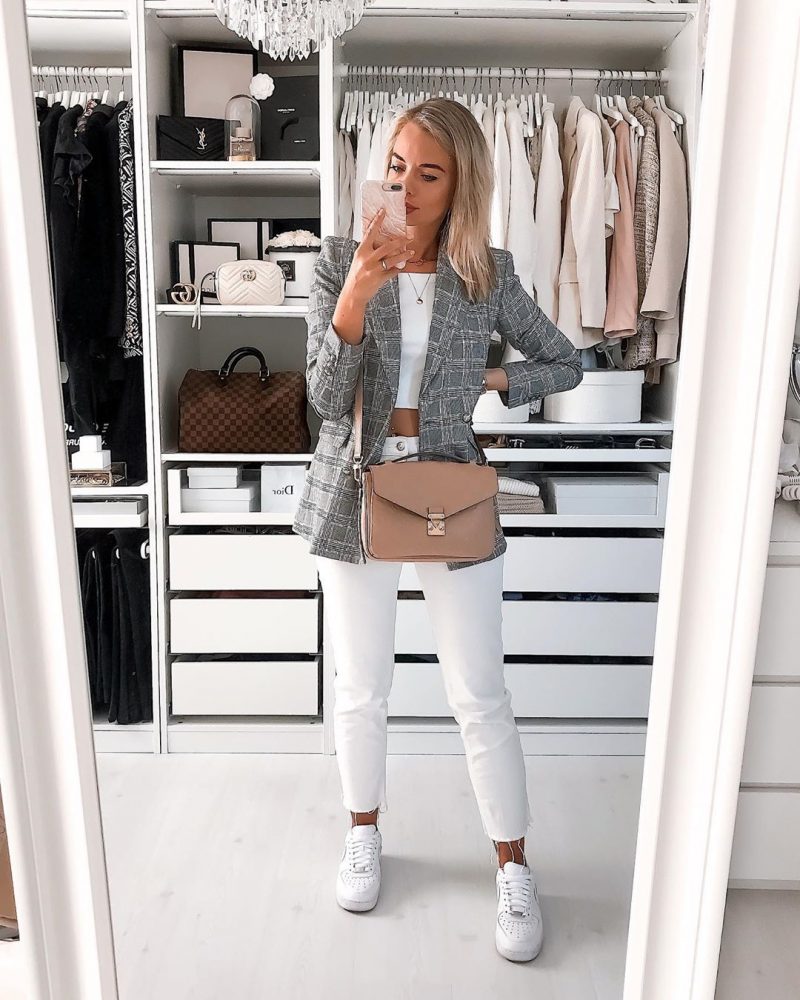 With Denim Shorts
A white suit jacket looks damn cool with a black crop top and black denim shorts: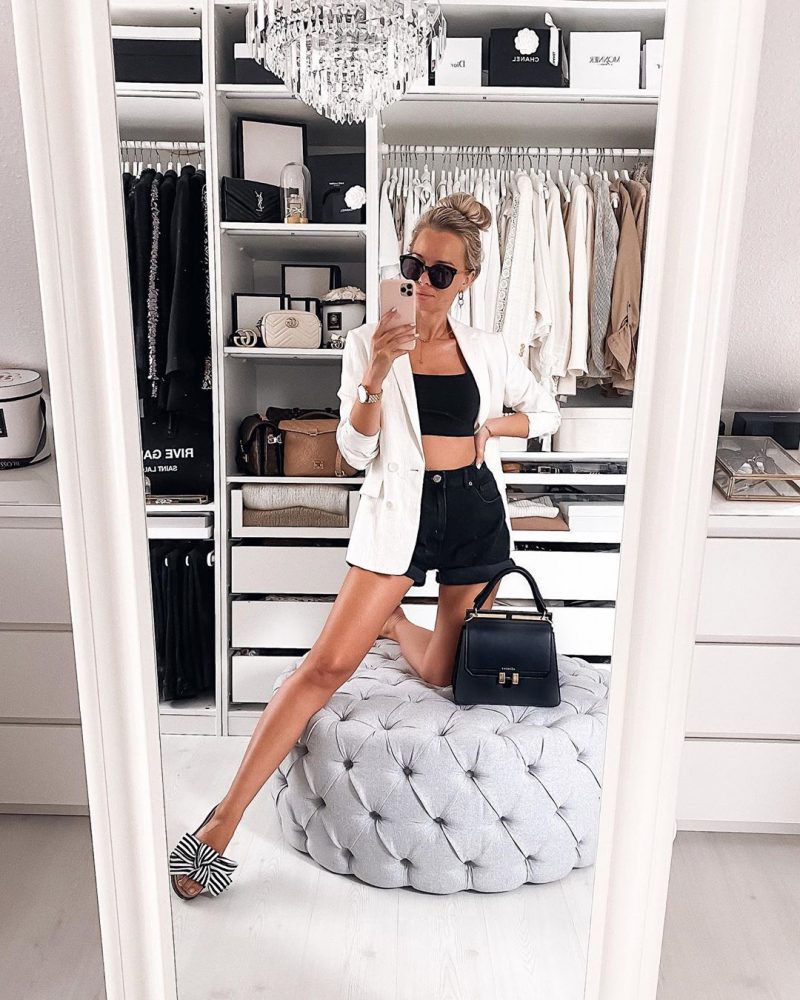 With Turtleneck And Skinnies
A double-breasted tweed blazer in white looks elegant layered over a white turtleneck paired with black leggings and combat boots: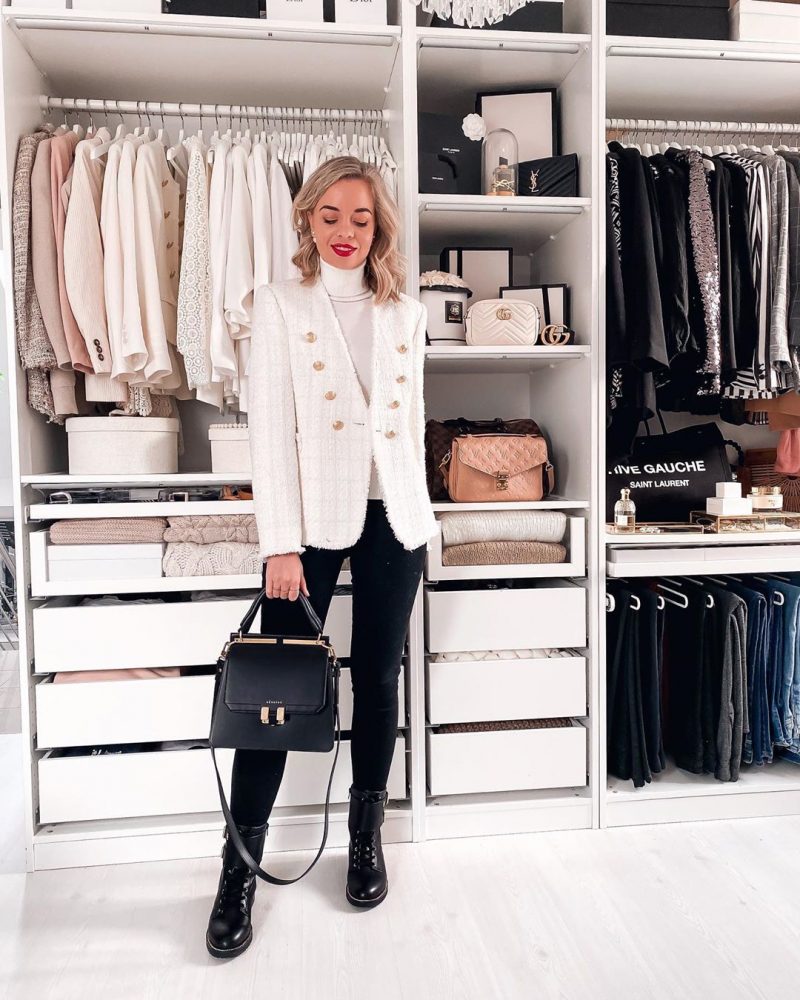 What else is cool? Go for this blush suit and complete it with a skinny black belt and chic pumps inn black: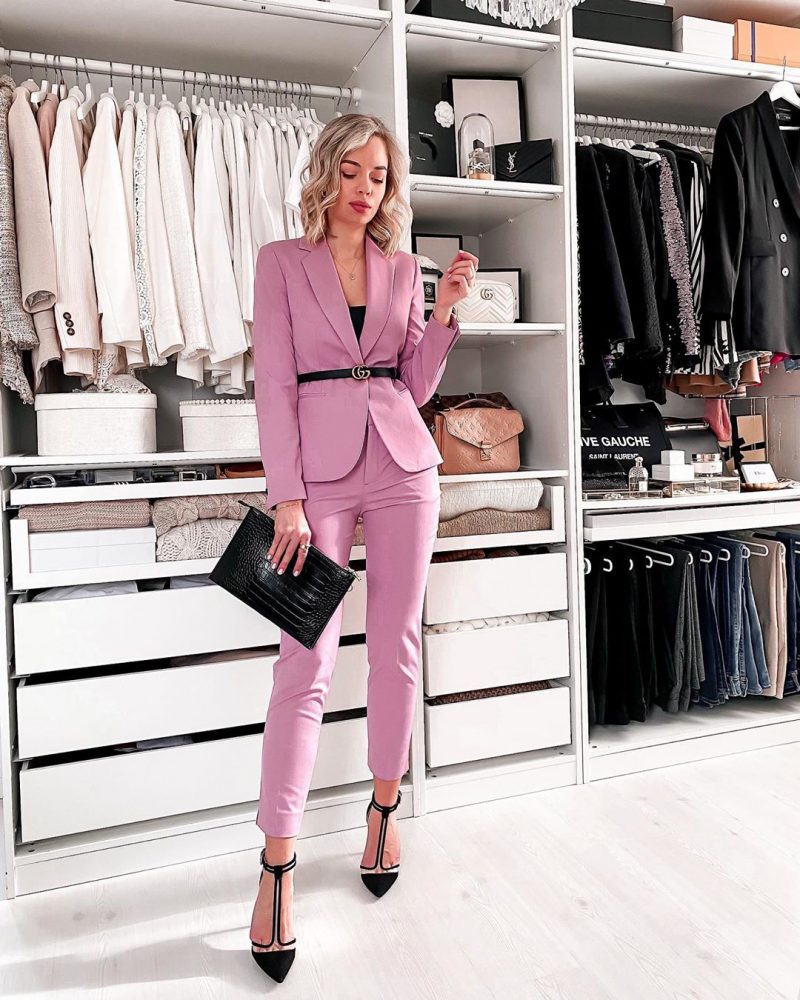 Black blazer can be worn with a white top and knee-ripped skinny jeans in blue: