Are you dreaming of a perfect Summer vacation outfit ideas? If yes, then I do recommend to take a look through these combos. I will show you easy to wear outfits that can be used as casual and dressy options.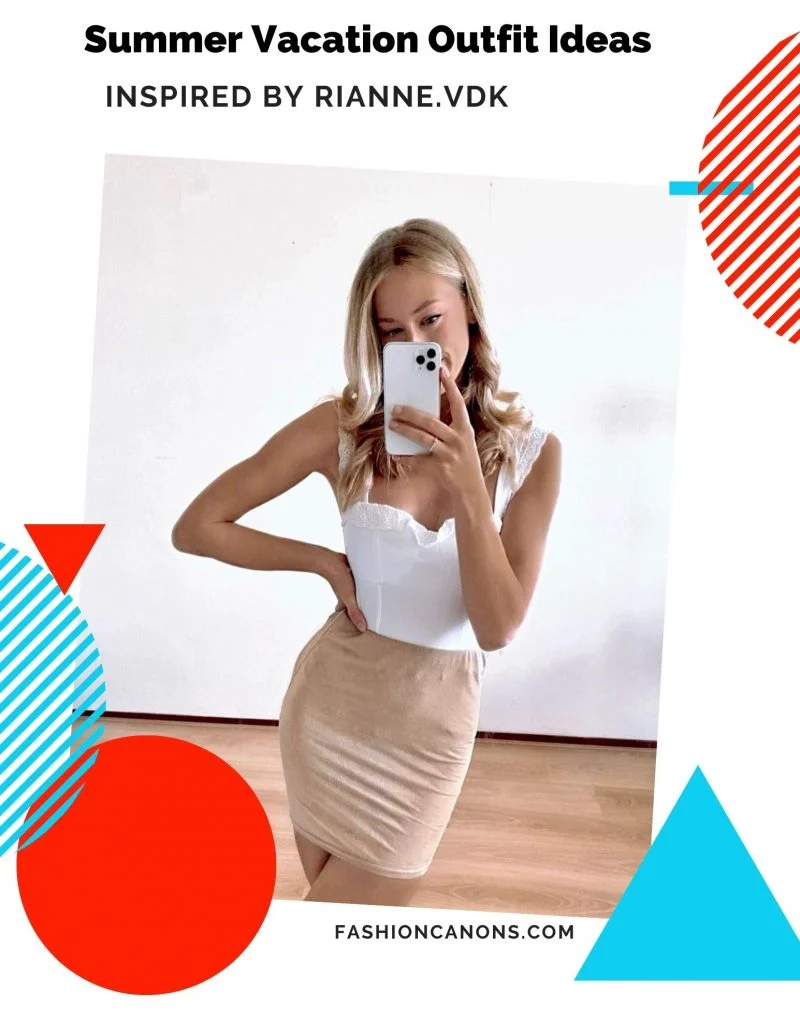 Buy Similar Here
What To Wear For Vacation
Today I want to show you another great inspiration coming from Instagram. This is Rianne Marleen (her instagram), a Dutchie girl and a Master of Laws. She has a casual-chic style that is colored in light shades in slim-fit. I definitely recommend giving a look through these OOTD, as you can find amazing combos that are worth wearing next year.
I do like the way she combines white color clothes. Anyway, I do want to know your thoughts about her personal style. Would love to read them in the comments below.
Animal Print Dress
I do love prints, especially animal ones. Here we see a pinkish leopard print short-sleeve mini dress that can be completed with heeled sandals or pumps: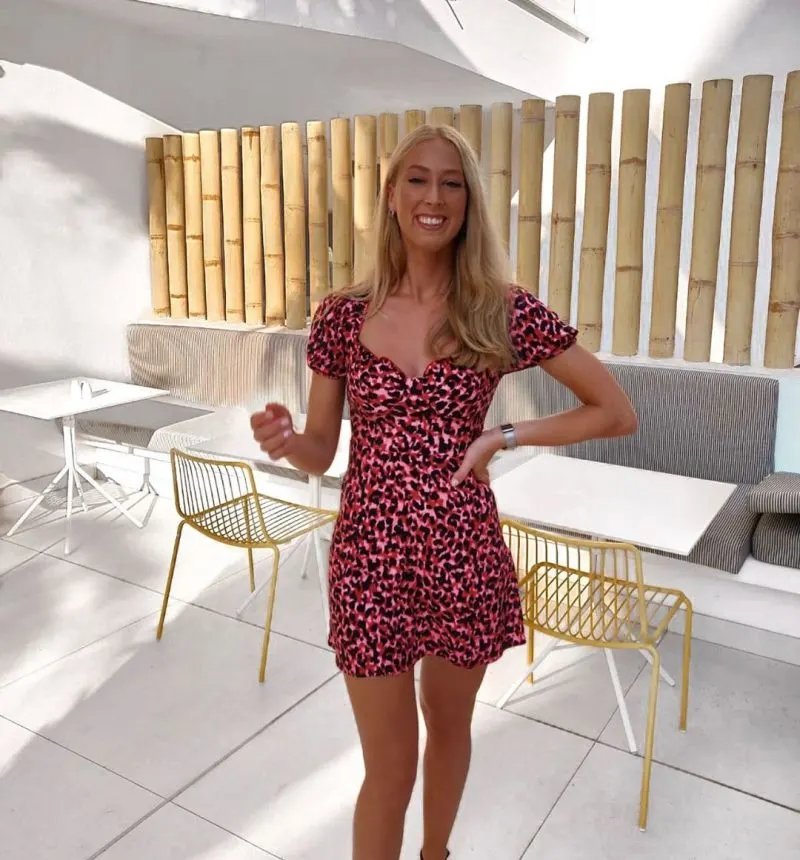 Buy Similar Here
One Sleeve Bodysuit And Gathered Shorts
A one-sleeve bodysuit in black is styled with plaid print white gathered shorts, complete the look by adding strappy sandals: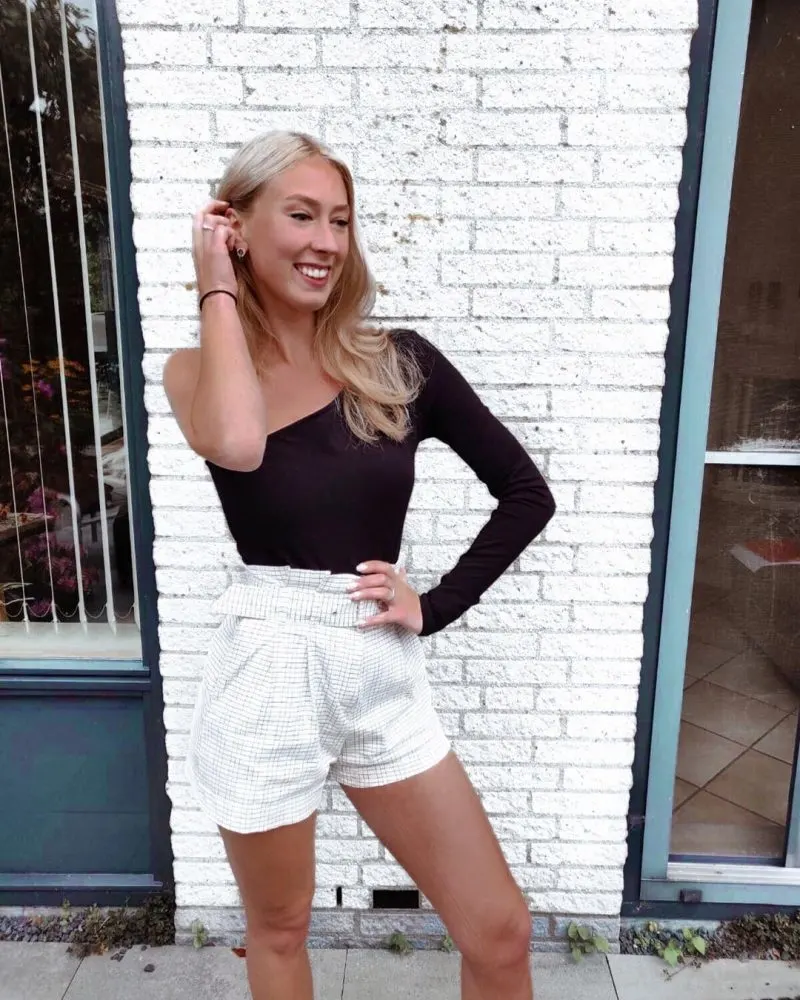 Buy Similar Here
White Top And Pink Denim Mini Skirt
A cute white top with lace detailing is tucked in a denim mini skirt in light pink color: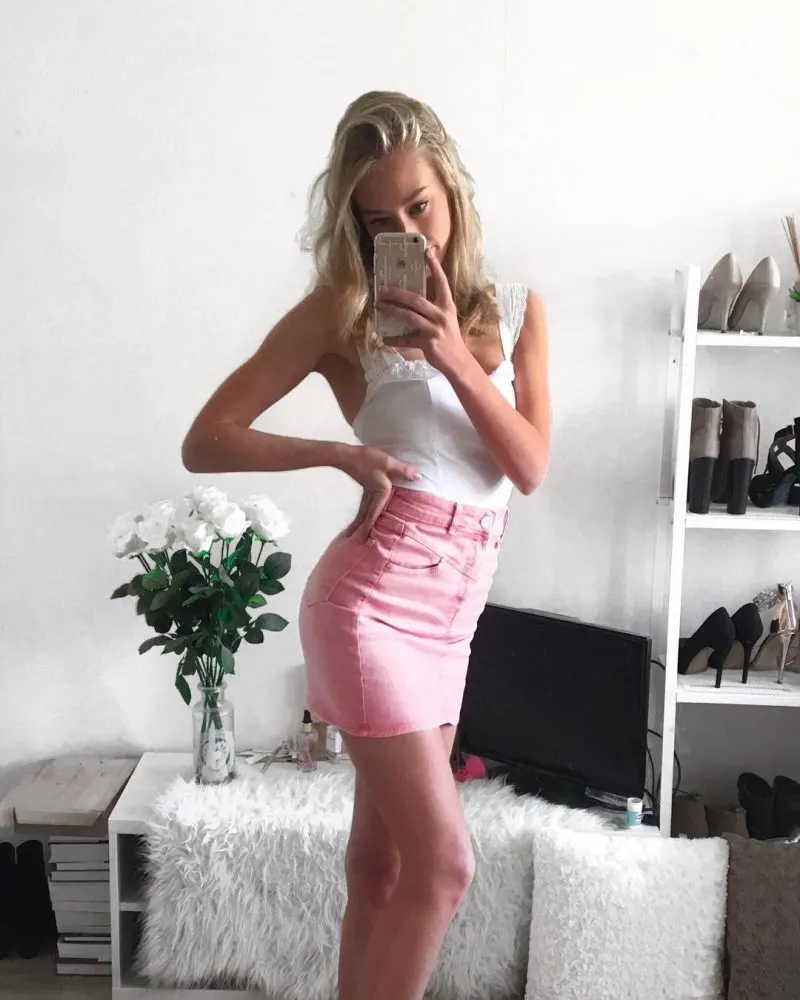 Buy Similar Here
Pink Bikini Set And White Sneakers
If you don't feel like going to the city, you can always go at the beach. We see a pink bikini set completed with chunky sneakers in white: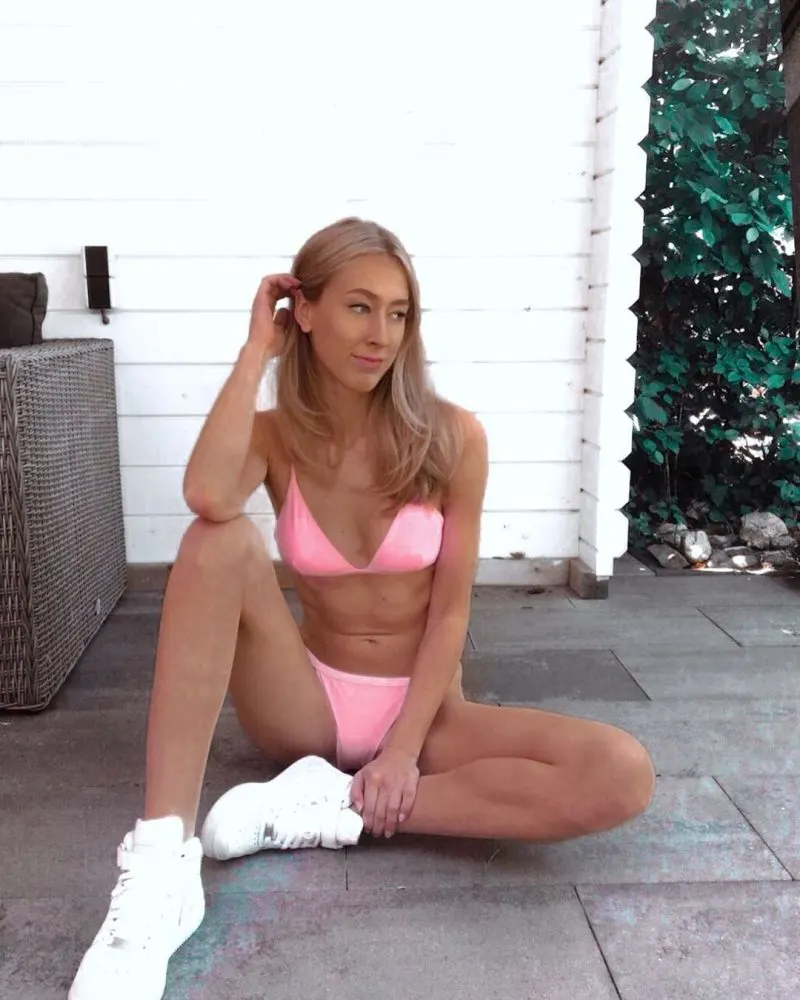 Buy Similar Here
White Dress And Black Belt
A flirty mini dress with short puffy sleeves is cinched at the waist with a black belt: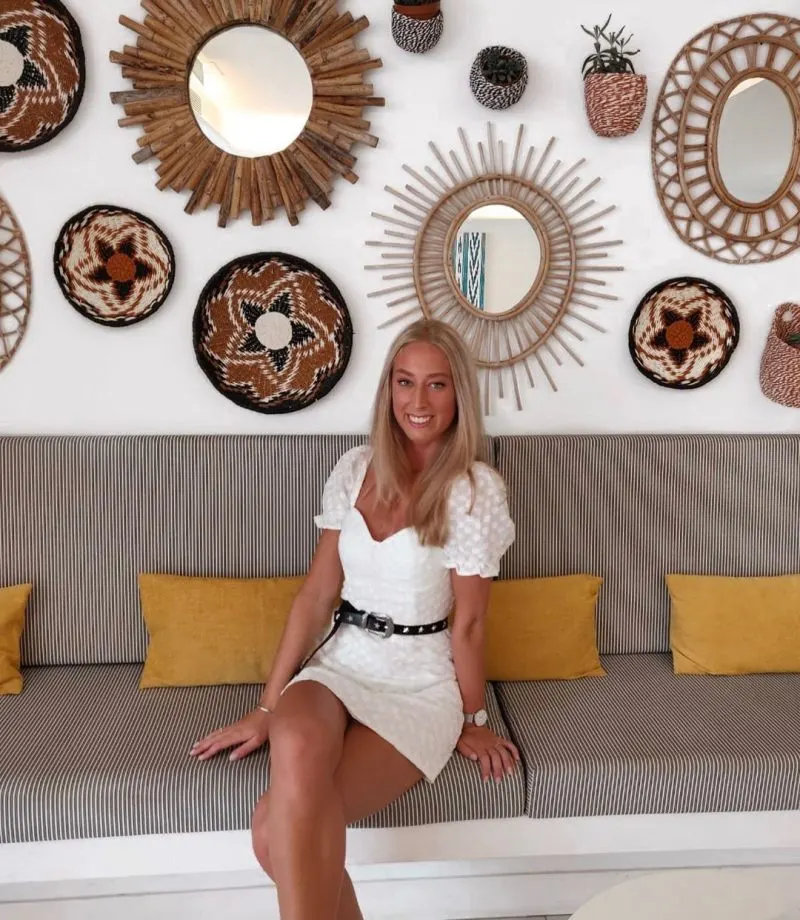 Buy Similar Here
Suede Biker Jacket With Crop Top And Jeans
A cream-blush biker jacket in suede is layered over a white crop top teamed with light blue skinny jeans: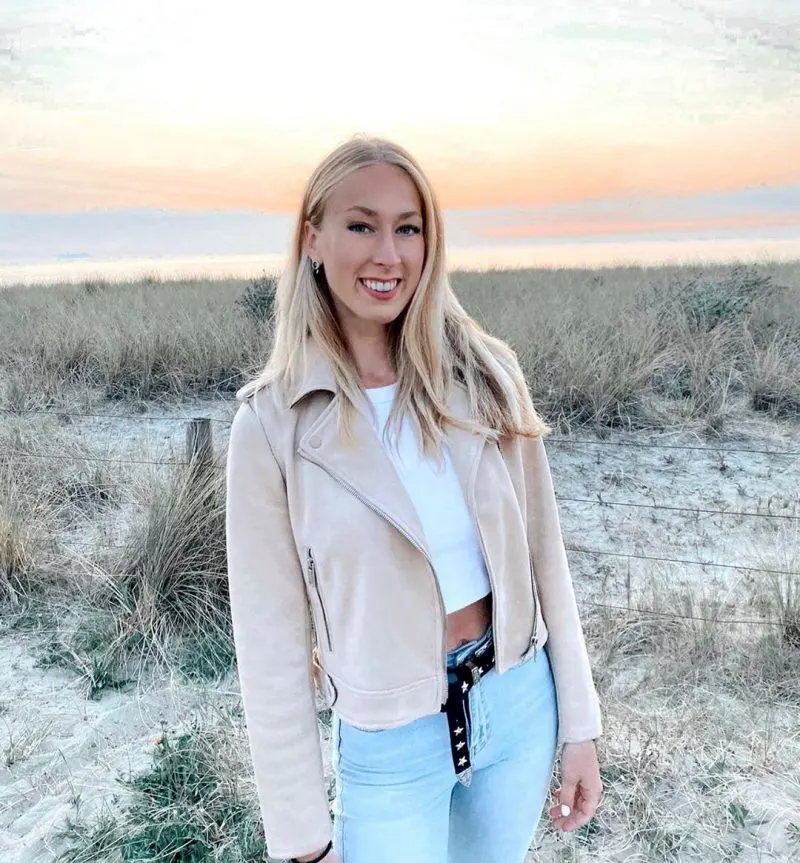 Buy Similar Here
Blush Tee And White Shorts
A blush tee and white shorts look awesome during a beach walk: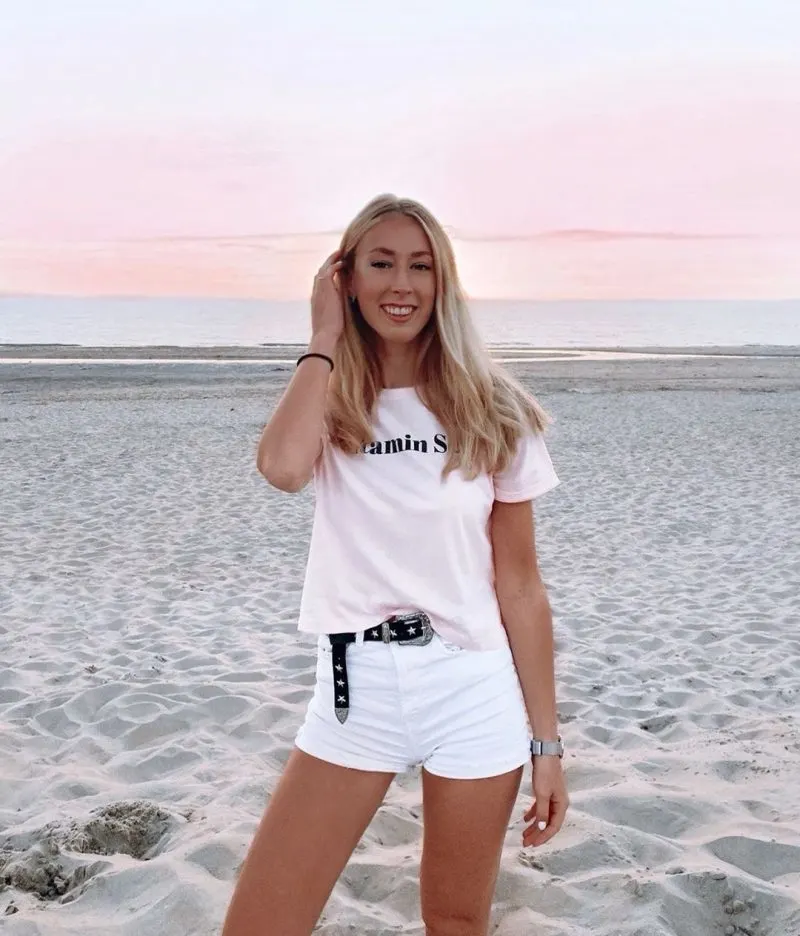 Buy Similar Here
Basic White Top And Skinny Jeans With High-Top Sneakers
Another cool outfit idea for a beach walk is this basic white top tucked in light blue skinny jeans completed with high-top sneakers in white: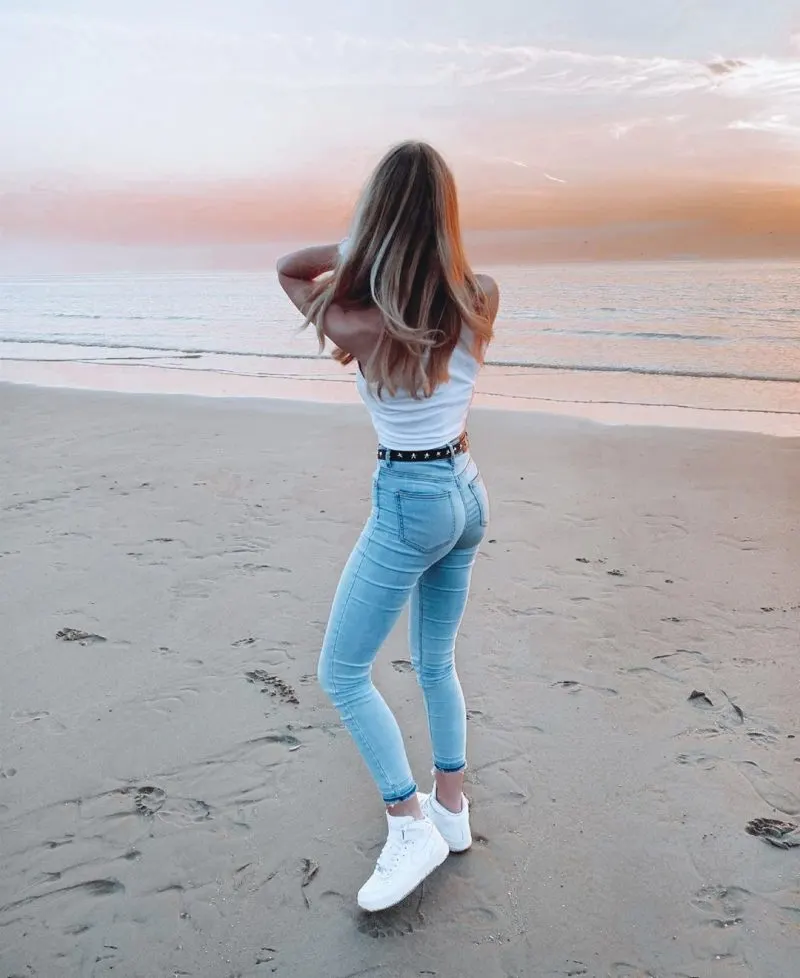 Buy Similar Here
White Top And Beige Mini Skirt
A simple white top looks stunning tucked in cream-camel mini skirt: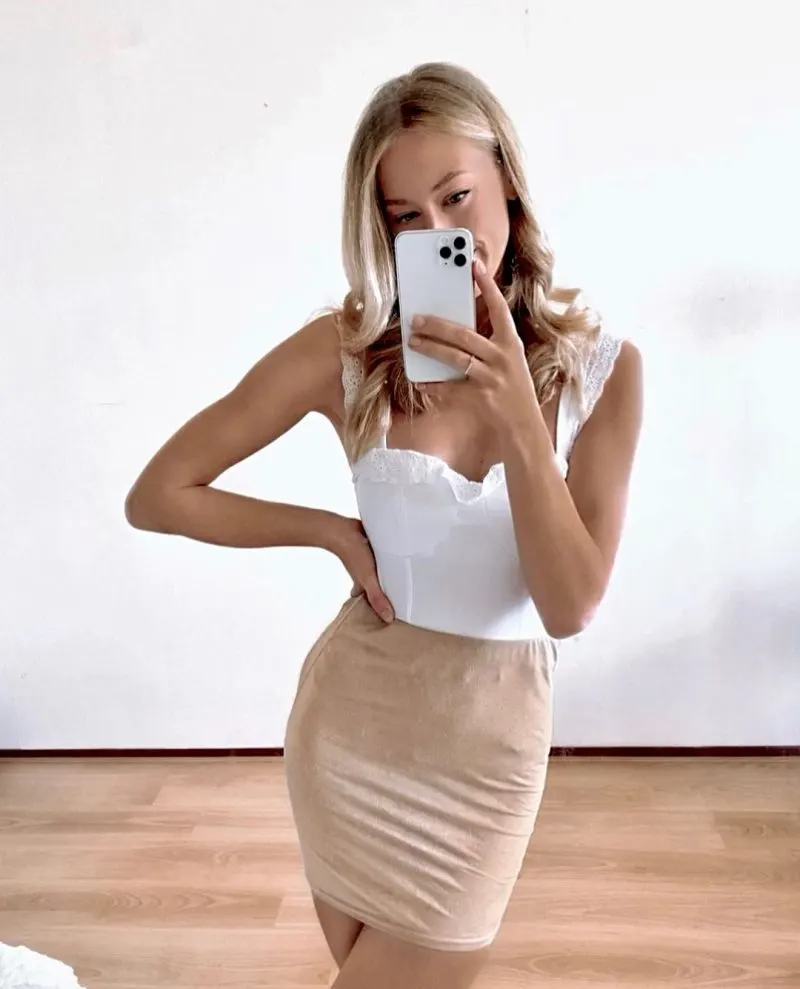 Buy Similar Here
White Double Breasted Blazer Dress
A double-breasted white blazer dress can be used for various events: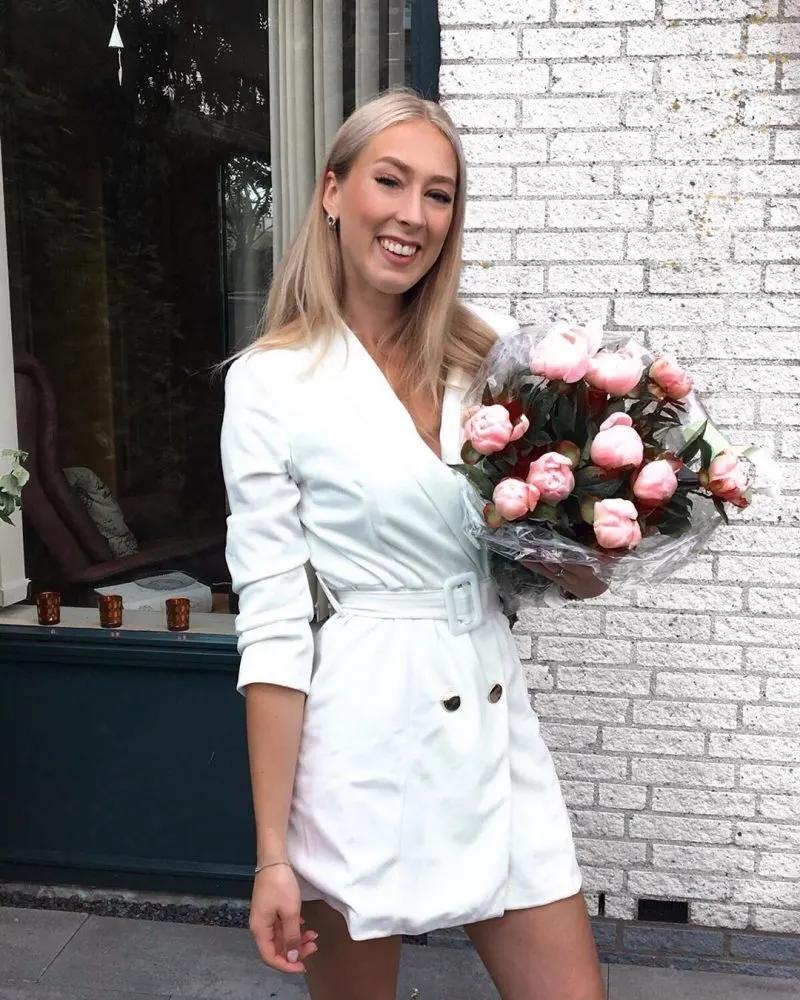 Buy Similar Here
Floral Green Mini Dress
I am a big fan of these floral green mini dresses, you definitely should give it a try: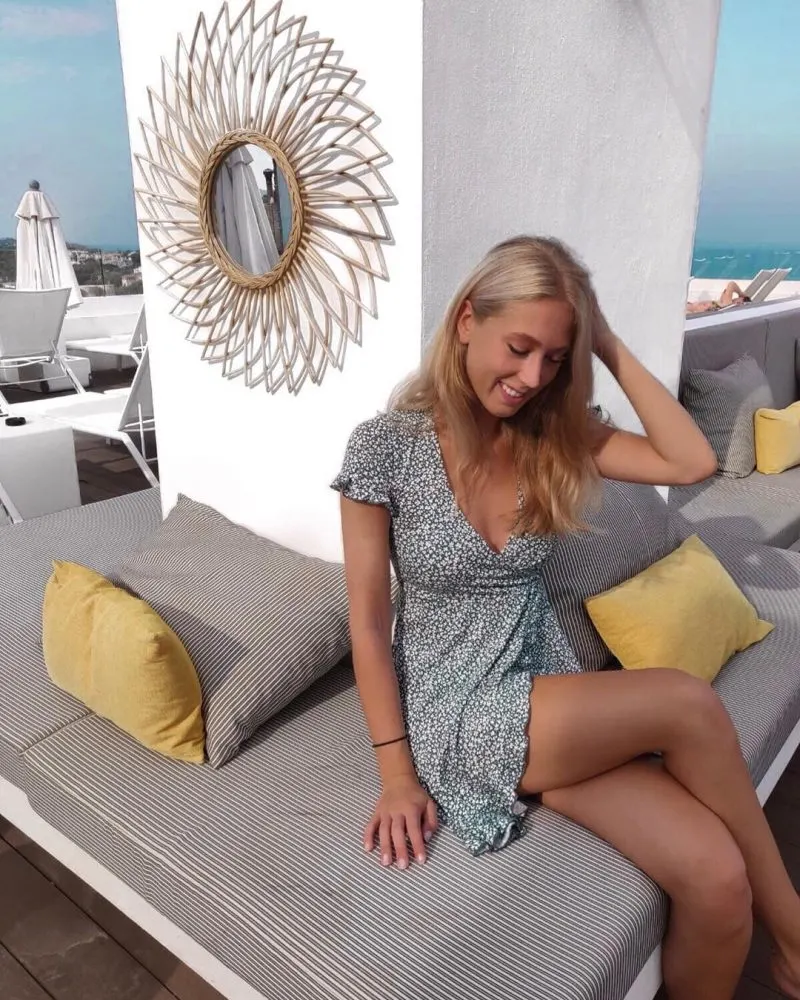 Buy Similar Here
Blush Bikini Set
Another blush bikini set in light blush color is a cool choice for summer vacation: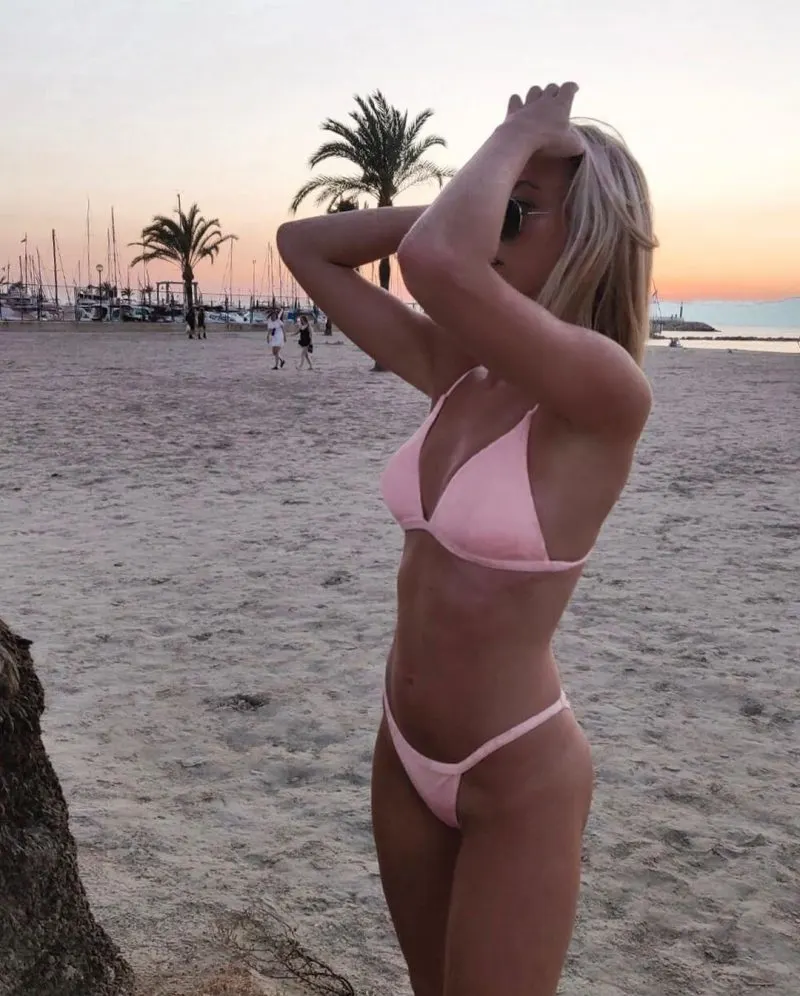 Buy Similar Here
UPDATE
I would suggest you to find the best combination that you like and then construct the outfits in your wardrobe.
Tips For Creating Cool Vacation Look
Here are my favorite tips for creating a perfect summer vacation look:
-The key to finding the worth allure of an outfit lies within its color, pattern, and style;
-Suit up is very important if you want to look chic and fashionable;
-The best way to keep being fashionable is to add some colourful accessories;
-Collarless shirts will do wonders for your silhouette as well as frame your face really well. It will also make your outfit seem trendy, sexy, and sophisticated at the same time!
-Dressy clothes are just perfect when worn with jeans or a simple T-shirt. Don't be afraid to try different combinations and styles.
-Be very careful while wearing jean dresses as they are not suitable for all body types. Wearing an slim-fitting dress can make you look fat. So wear the one which is well-fitted and with a design that flatters your body type.
-Don't forget to layer your outfits so that you will be able to create a lot of styles and variations and keep warm during chilly nights.
My Favorite Vacation Outfit Ideas
Now it's time to show you some easy outfit ideas for summer vacation.
Casual White Dress
This is a very classic outfit for summer and will do marvelous on any occasion. You can wear it to the beach, to shopping, or just strolling around. You can also wear it on the walk or when you have plans for some cozy dinner with friends. Just adjust your accessories accordingly!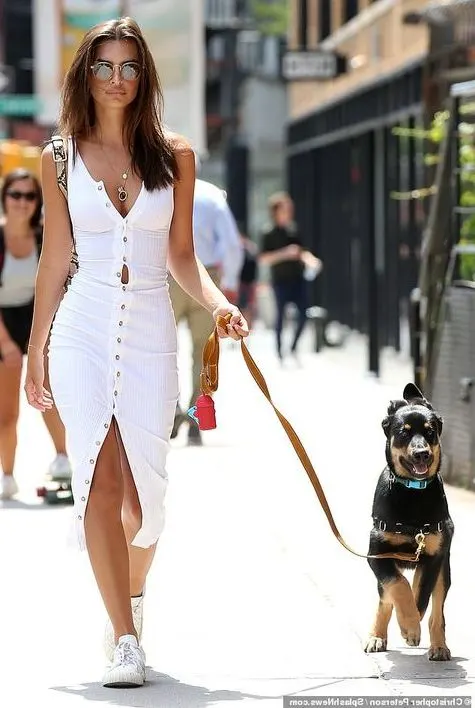 Buy Similar Here
Olive Shorts And Basic T-shirt
This look is perfect for an everyday summer outfit. The olive green shorts are very fun to wear and the white T-shirt is very fresh and crisp addition. JDon't forget that having wonderful vacation does not have to depend on how much budget you have, or the destination that you want to visit; it depends on how fashionable your look is!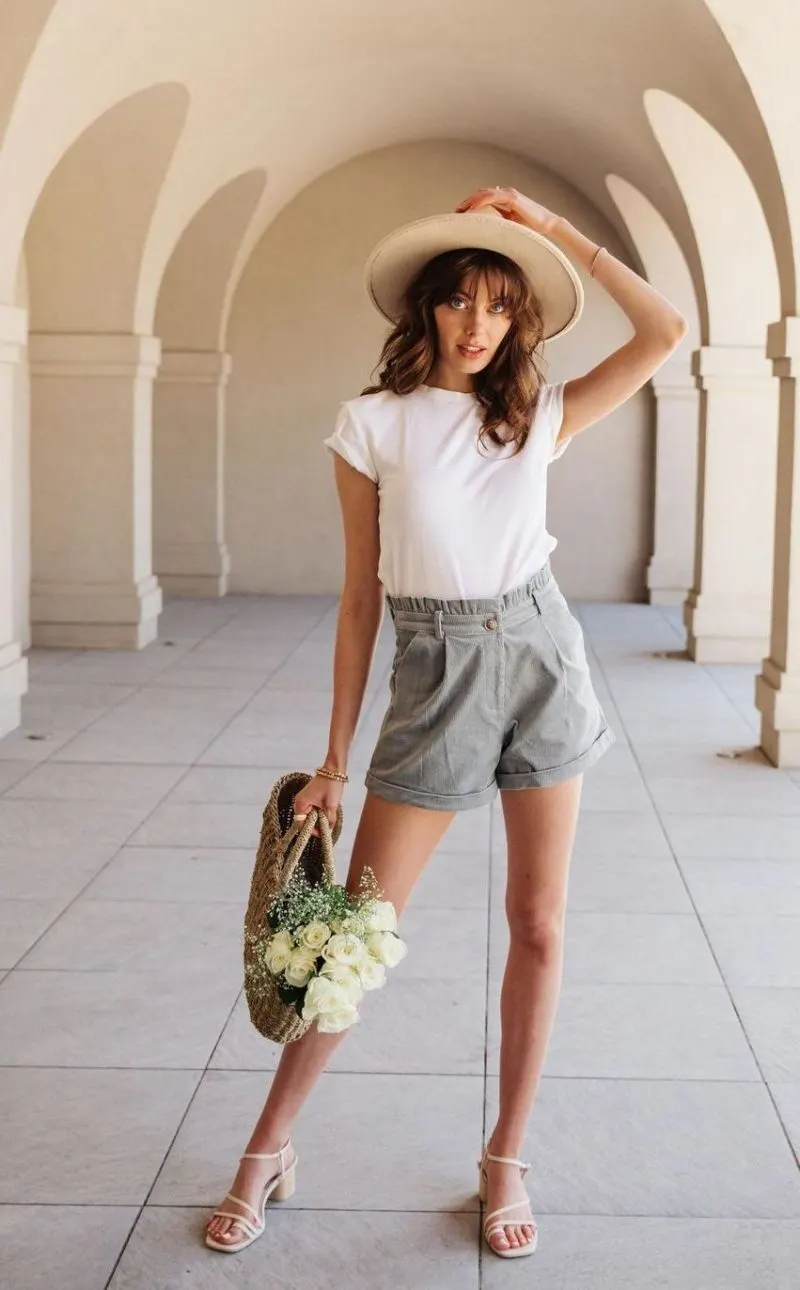 Buy Similar Here
Flared Jeans And Boho Blouse
This outfit is very flirty and fun. You can wear it to the beach, or even to a picnic with your friends. It will be perfect for a casual day at the beach, or for a romantic dinner at home. Just remember to make sure your accessories go well with this look.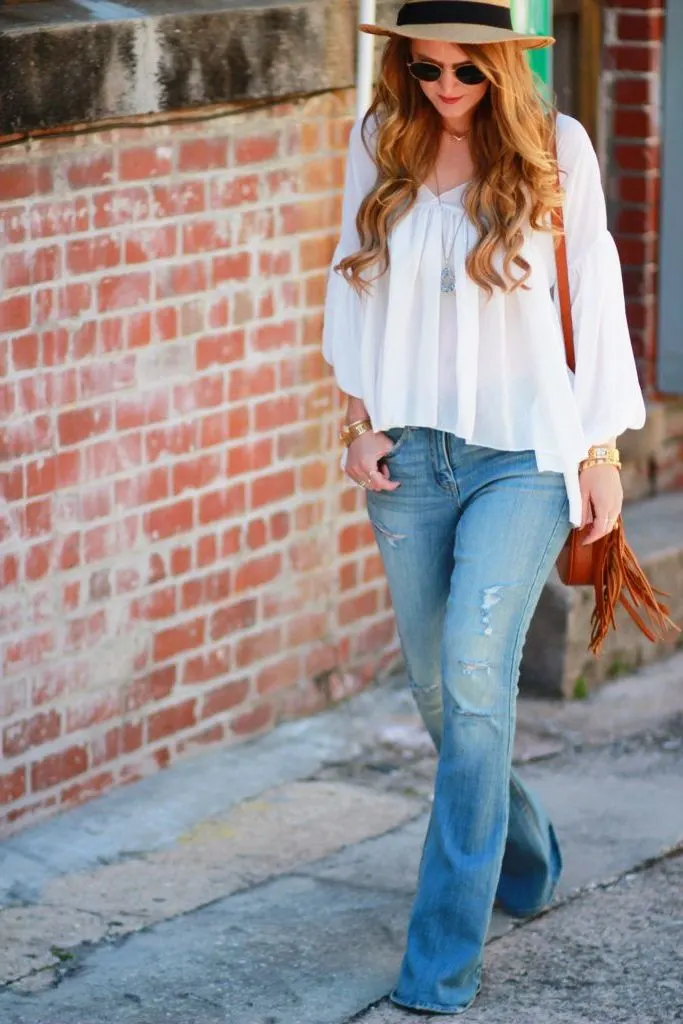 Buy Similar Here
Boho Dress
This looks is fun, flirty and so sexy that you might want to wear it on the street without any accessories. You can also try it for a casual dinner with friends or for going out in the city. You can also wear it to the beach with some sandals.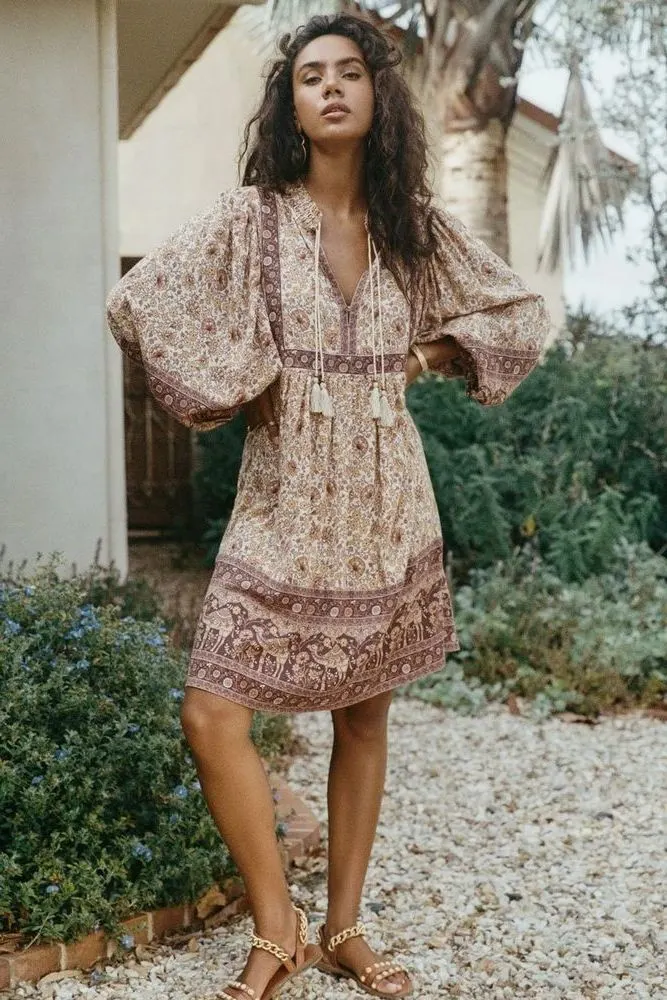 Buy Similar Here
Chambray Shirt And White Jeans
This look is just perfect for a day in the city or for a walk along the beach. The chambray shirt is cool and crisp and would look really good with white jeans. Remember that you can wear this outfit at home or while strolling around town as well. You can also purchase your favourite accessories and put them on when needed.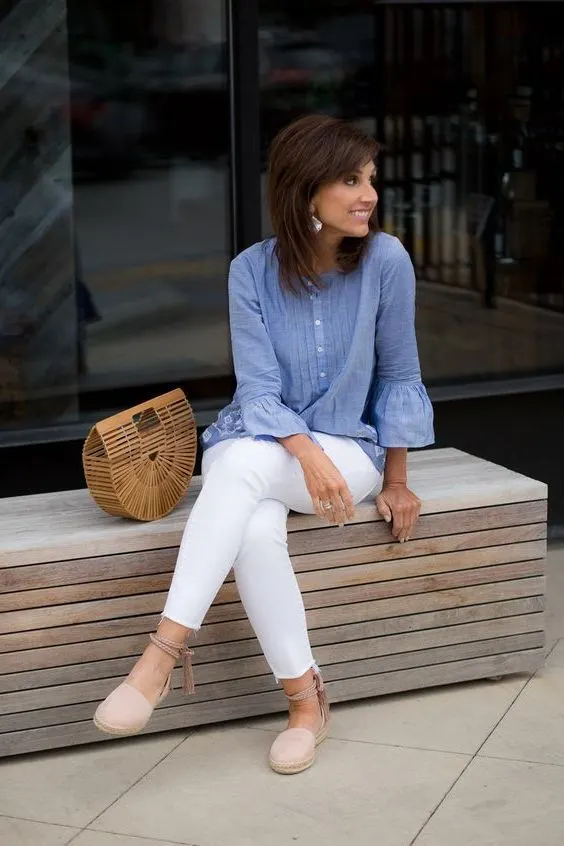 Buy Similar Here
A Casual Suit
While on vacation you might feel lazy and just want to relax. You might also want to look classy and stylish. If you have never worn a suit I would suggest that you try it on for a while before packing for your trip. Suits are definitely fun to wear however they can be quite tricky, so you might need some practice before taking them out on the town. A suit also gives a very elegant, serious presence, so it requires finesse and thoughtfulness when wearing it. It is not something that can be thrown on randomly for no reason.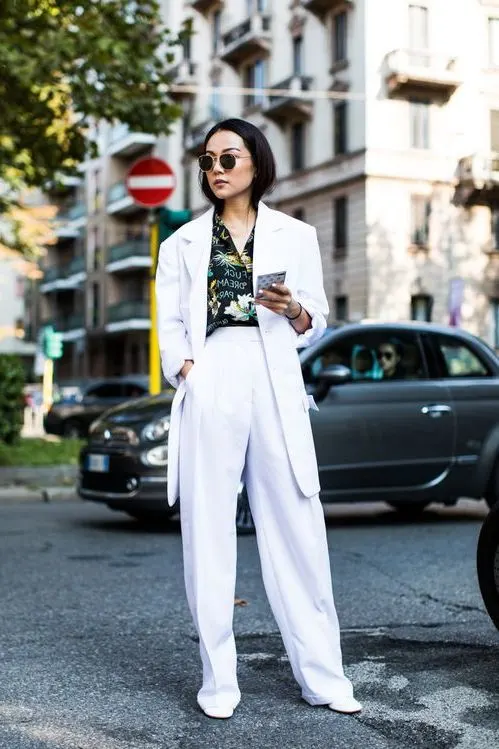 Buy Similar Here
Denim Dress
Denim dresses are fun and casual, and you can wear them anywhere. You can also add a bit of chicness to the look by styling it with sneakers. For vacation, I would suggest that you just pack one denim dress as you never know where you will end up going.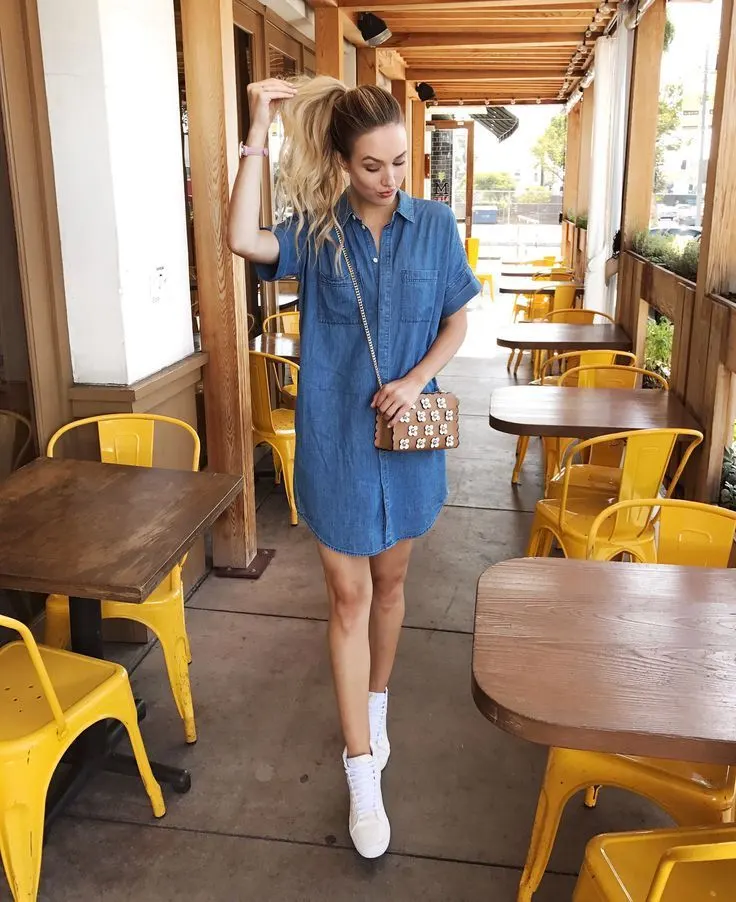 Buy Similar Here