Many of us might be feeling a little chilly this winter, but that doesn't mean we need to give up wearing our favorite green sweater dress outfit. Here's how you can wear this dress during winter months.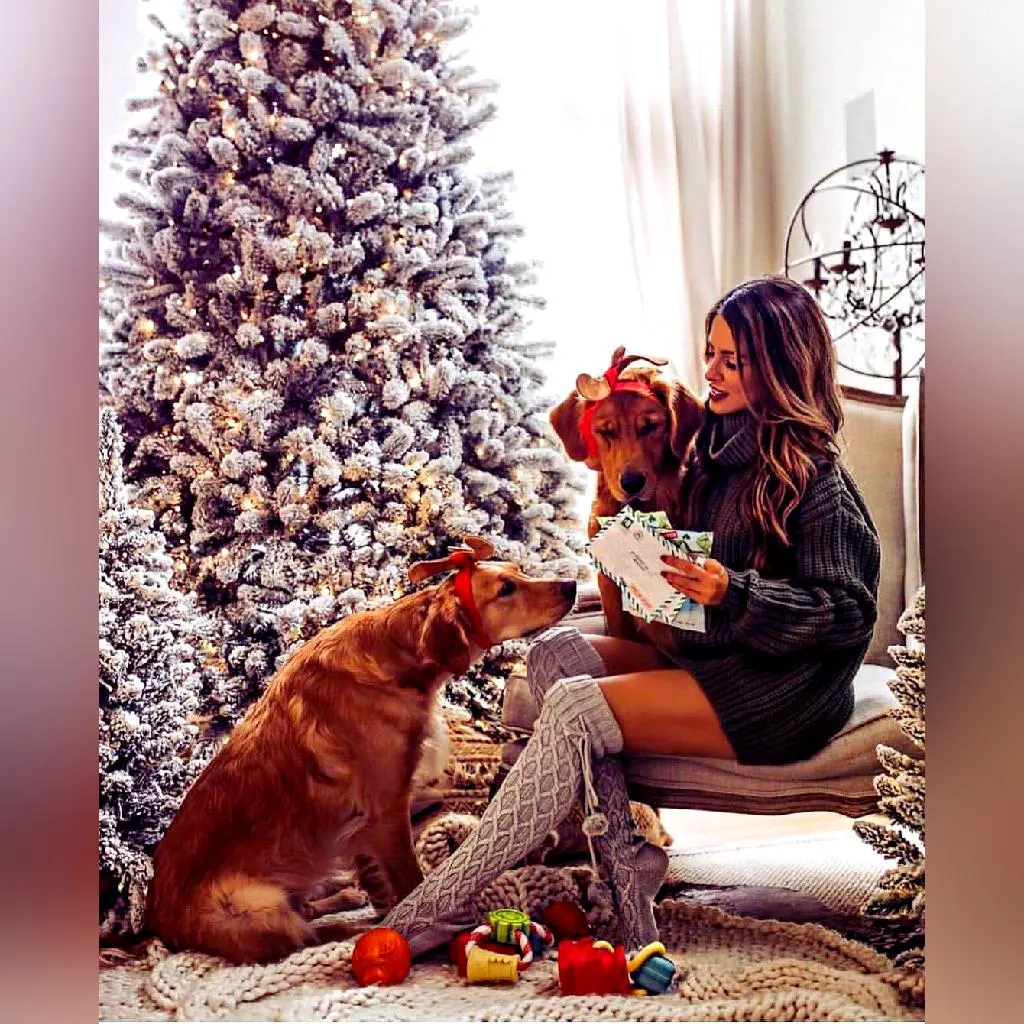 Buy Similar Here
Green Sweater Dress Outfit
It's quite a challenge to find the right color sweater dress that matches your skin tone, but luckily with a little effort, you won't have any problems. So let's take a look at some tips on what you can do to pull of a dark green sweater dress this winter.
With Leopard print Ankle Boots
Make a wow statement with this chunky military-green sweater dress completed with tortoise shades and leopard print boots. If you want to know more ideas on how to wear leopard print boots, check out my post, you will find lots of great ideas to try this year: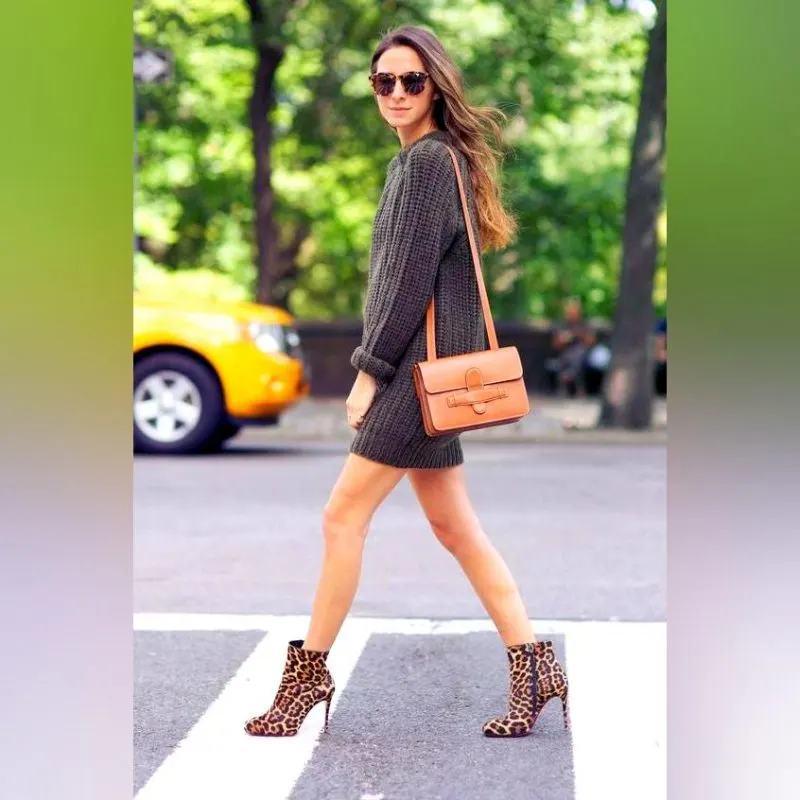 Buy Similar Here
With Beige Ankle Boots
We see a marvelous green dress with beige boots and a cream handbag, love the simplicity of this style: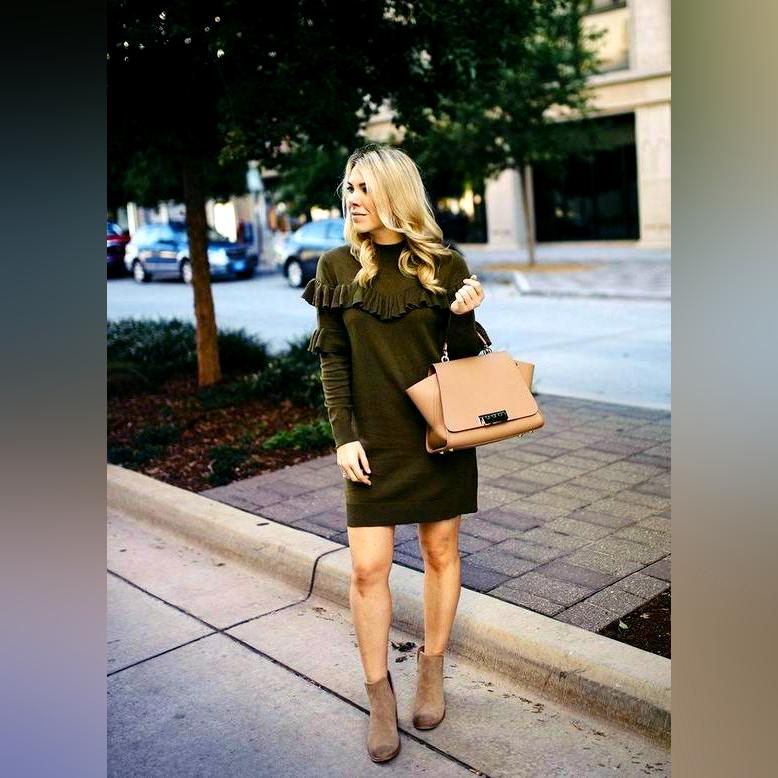 Buy Similar Here
With Tall Brown Boots
A roll-neck midi sweater dress is completed with brown leather boots: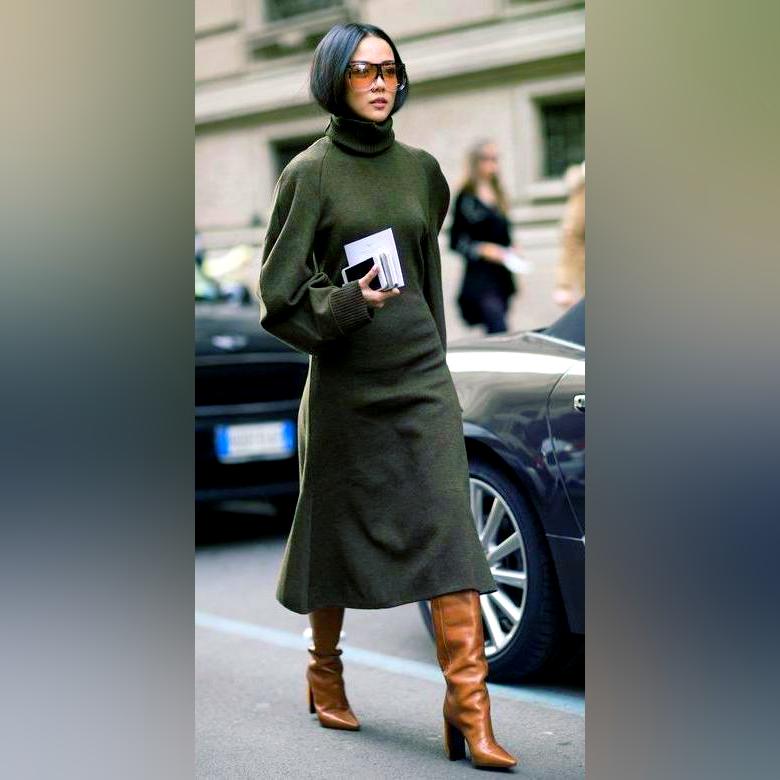 Buy Similar Here
With Platform Boots
An oversized green dress in chunky knit is worn with a printed white shirt completed with black socks and chunky boots: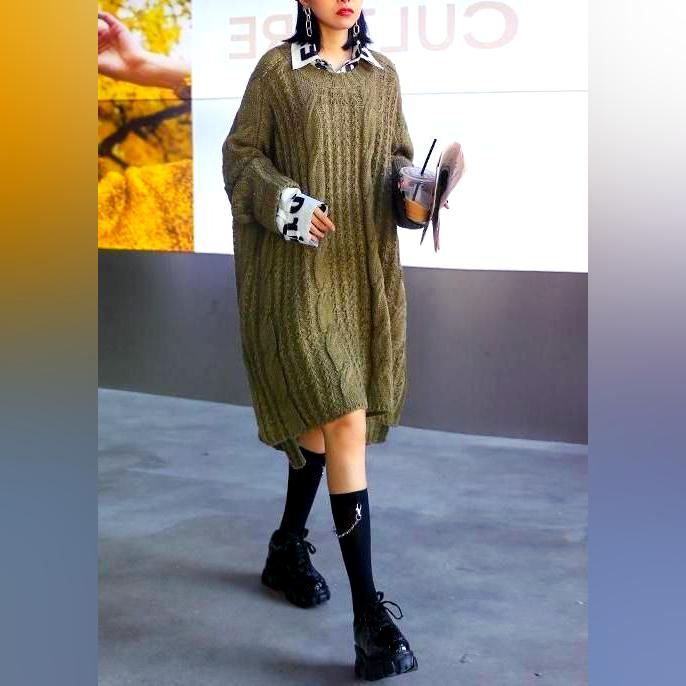 Buy Similar Here
A turtleneck short-sleeve maxi dress looks gorgeous with these boots and that chunky bracelet: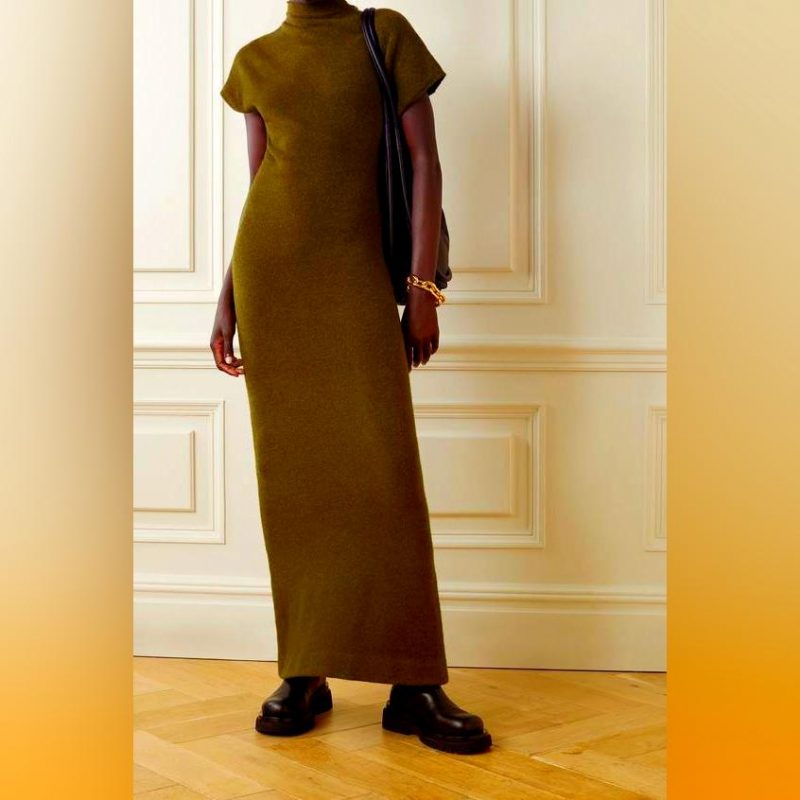 Buy Similar Here
With Tights And Black Booties
Have fun with a roll-neck midi sweaterdress and black tights: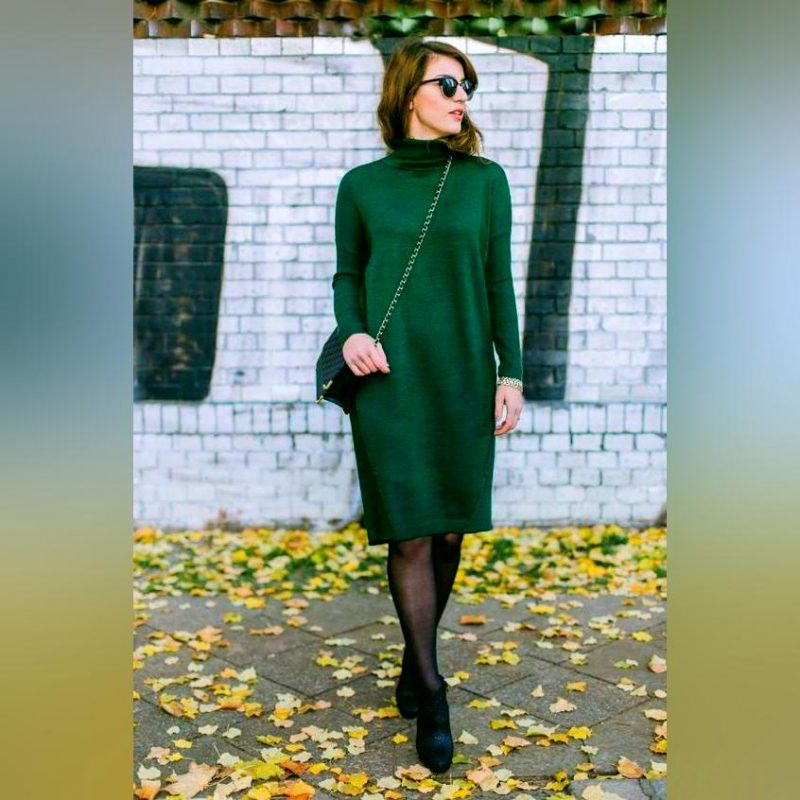 Buy Similar Here
With Pointed Toe Ankle Boots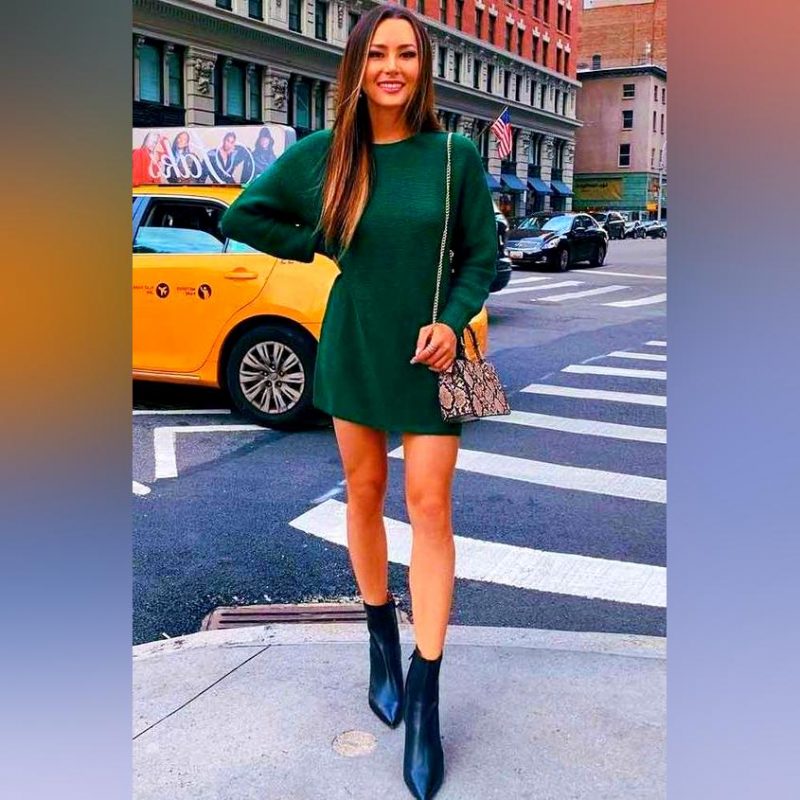 Buy Similar Here
With Snakeskin Print Boots
Find out more about snakeskin outfit ideas, as I've got some cool inspiration to share with you!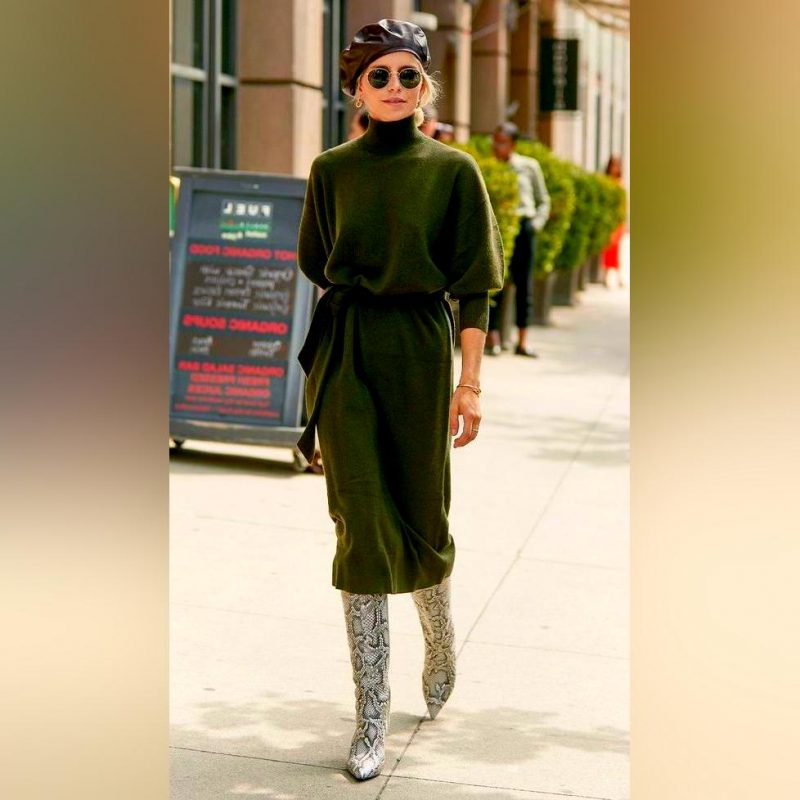 Buy Similar Here
With Beige military Boots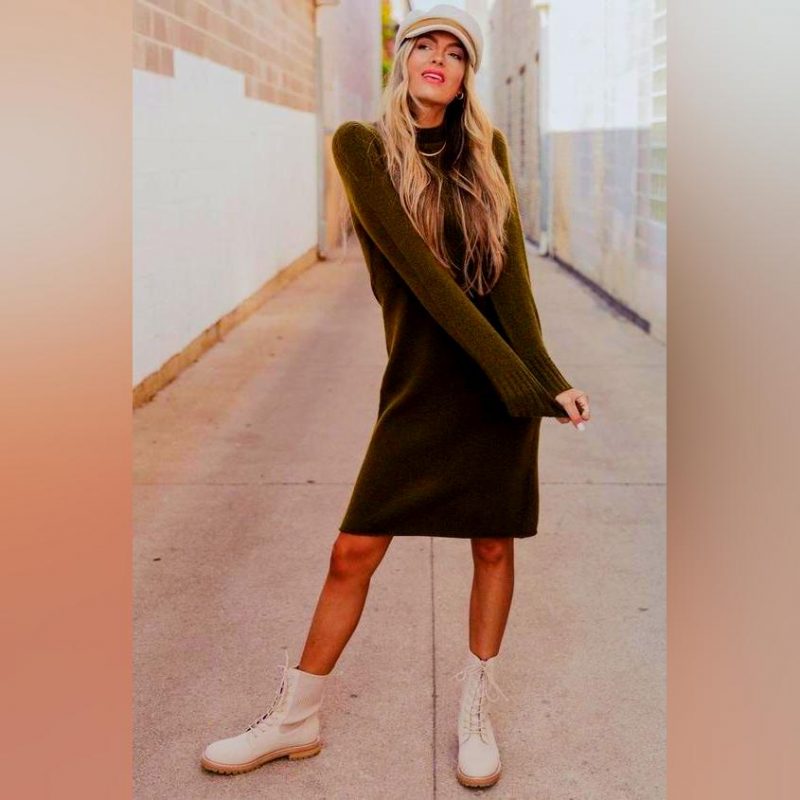 Buy Similar Here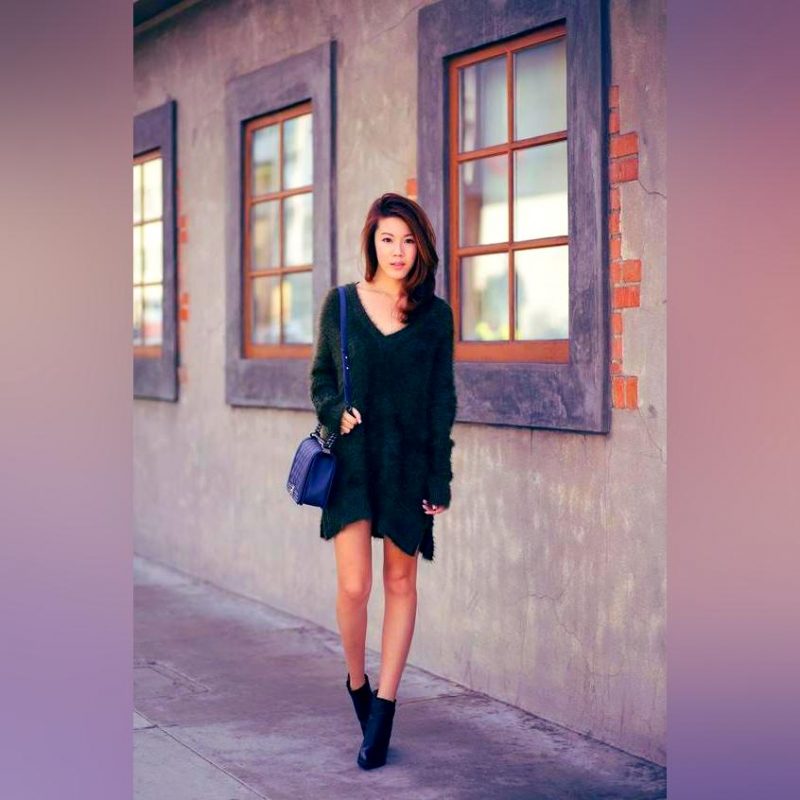 Buy Similar Here
With What To Wear Green Sweater Dress
To achieve a chic and sophisticated look, match your outfit with a pair of ankle socks. This is perfect for women who just want to walk around and feel comfortable at the same time. Make sure that you choose an ankle sock that has perfect harmony with your shoes or dress. Choose white socks if you are wearing shoes in white color, choose a thick colored (in dark green) sock if you are wearing green-colored shoes or dresses, match your shoes and socks with light purple if you are wearing purple-colored shoes or dresses and so on…
A green dress and grey OTK socks are often worn together when it is cold and raining, but not always. You can wear this combination in any season, with a pair of black pants or a skirt that has been shortened, the color to your liking depending on the weather. The combination is fashionable. Your color of choice should be green. For example, you can wear a light green dress, but you will look like you are wearing a light colored dress with a pair of blue-colored socks.
It's time to decide on the shoes to pair with them. If you are wearing a sweater dress that is long, then it would be best to dress it up by wearing a pair of black high heel boots or even just flat Chelsea boots. If the sweater dress is more of a short hemline and shorter in length, then you can pair it with black booties or even heel sandals. For an elegant look that would work well with your dark green sweater dress, I suggest choosing a pair of black pumps or kitten heels. This will make your legs look longer thus making you look taller.
What coats or jackets look great with these dresses? A sweater dress will look great with a pair of dark brown leather jackets or any other brown coat.
What accessories to choose for the outfit? To make the outfit a little more classy, then you should wear some silver-tone accessories. An elegant chainring, a silver necklace or an elegant bracelet would work very well. This will complete the look and give it that extra touch of sophistication.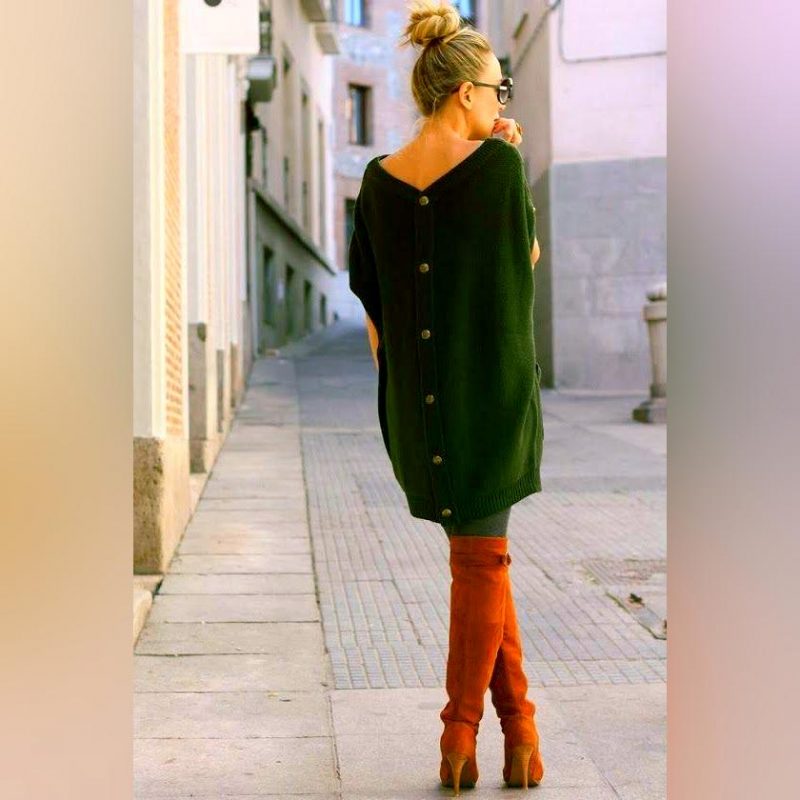 Buy Similar Here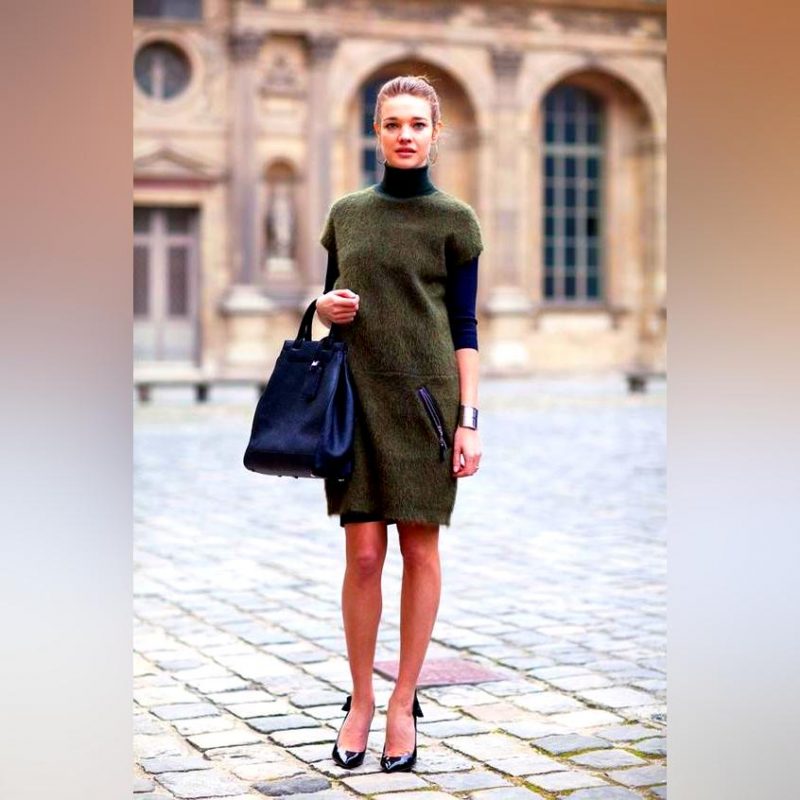 Buy Similar Here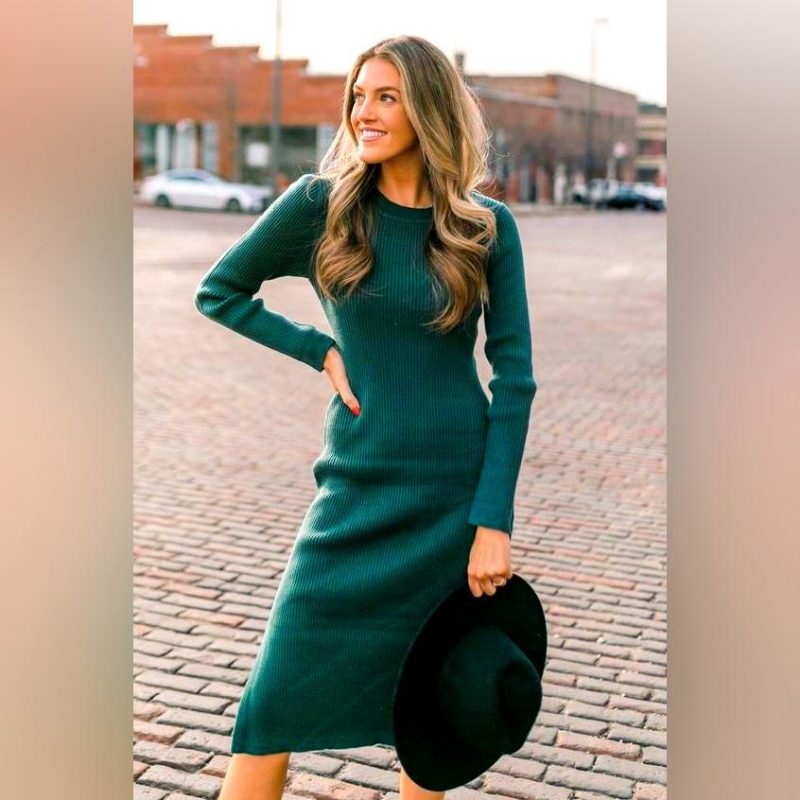 Buy Similar Here
Conclusion
Choose the right size. Sweater dresses are made to fit many sizes, but it's still important to get the right size. If you are trying to find a stylish green sweater dress, I suggest that you go for a V-neck sweater dress. V-neck sweaters will make your collarbone stand out so that it looks great with the green color of your sweater dress. It's also worth noting that the bigger your bust is, the bigger your sweater should be. It's better to choose a larger sweater than have one that is too small and won't fit very well. There are so many different variations of green sweaters that it can be hard to choose the one that will work for you best. If your are looking for something inexpensive and easy to match with your favorite boots, then try going for a slim-fit style with 3/4 or full sleeve-length design.