Are you into bright clothes this year? If yes, then I recommend trying on a red skirt outfit. I will bring you an easy street style guide that consists of tips and tricks on how and with what to wear a red skirt.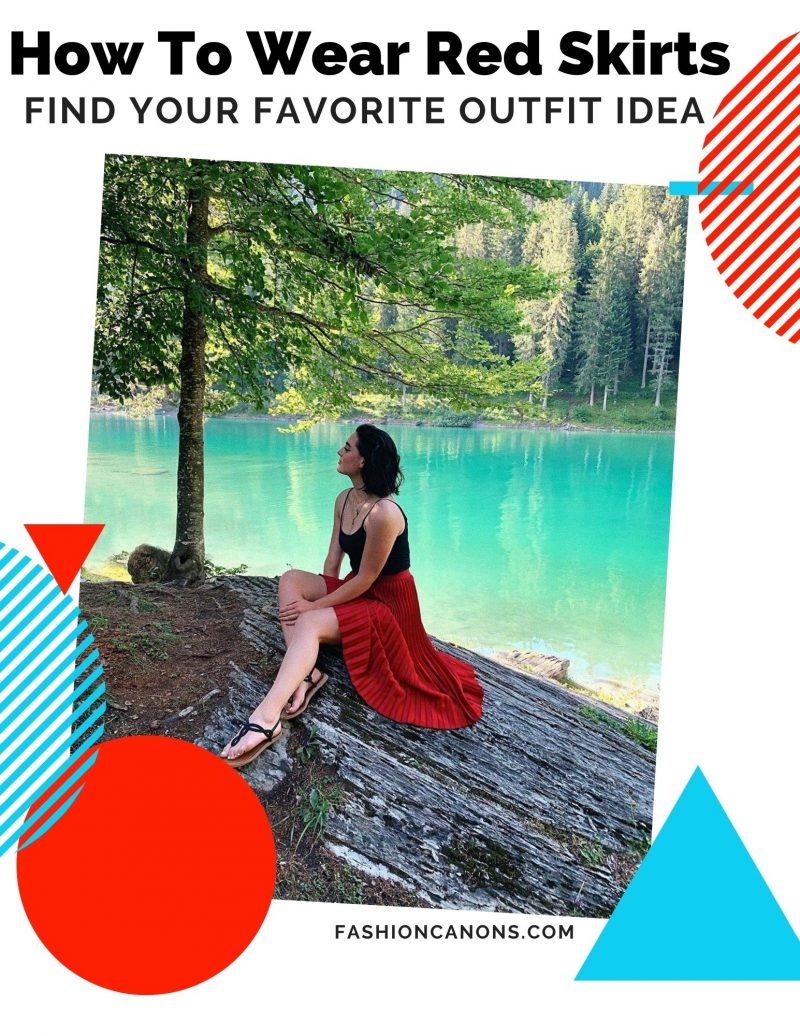 What Can I Wear With Red Skirt
Yes, this is a bright garment, but if you know how to style it right, then I am pretty sure you gonna shine like a star in this beautiful clothing staple. Of course, the red color comes in various shades, starting from rich and dark tones to pastel red shades. I personally love this color for its aggressiveness, dangerous look, and passion.
If you want to add an eye-catching detail in your outfit, then a red skirt is what you need. Creating outfits with this garment is pretty easy, if you are still confused about how to make things right, then this guide will show you the best ways how to dress to impress. How to do things right? Go for a type of skirt that suits your body type. It can be a pencil, A-line, skater, wrap, button front, tulip, flared, etc.
Once you found your red skirt, then it's time to choose the right top. You can start from simple and classic tops colored in beloved black or white colors. If you want to create a feminine look, then you a better team red with pink. The result is super ladylike and hot. If you are into prints, then you can always pair a red skirt with leopard, zebra, stripes, polka dots, and other fancy prints.
Another important thing is where you are about to wear that red skirt. It can be used for working hours at the office, a cocktail party, or another some kind of a fancy event. Use a belt. It will draw attention and keep things more clear. Anyway, I think it's better to take a closer look at these street style ideas.
Lace Midi Skirt With White Tank Top And Straw Hat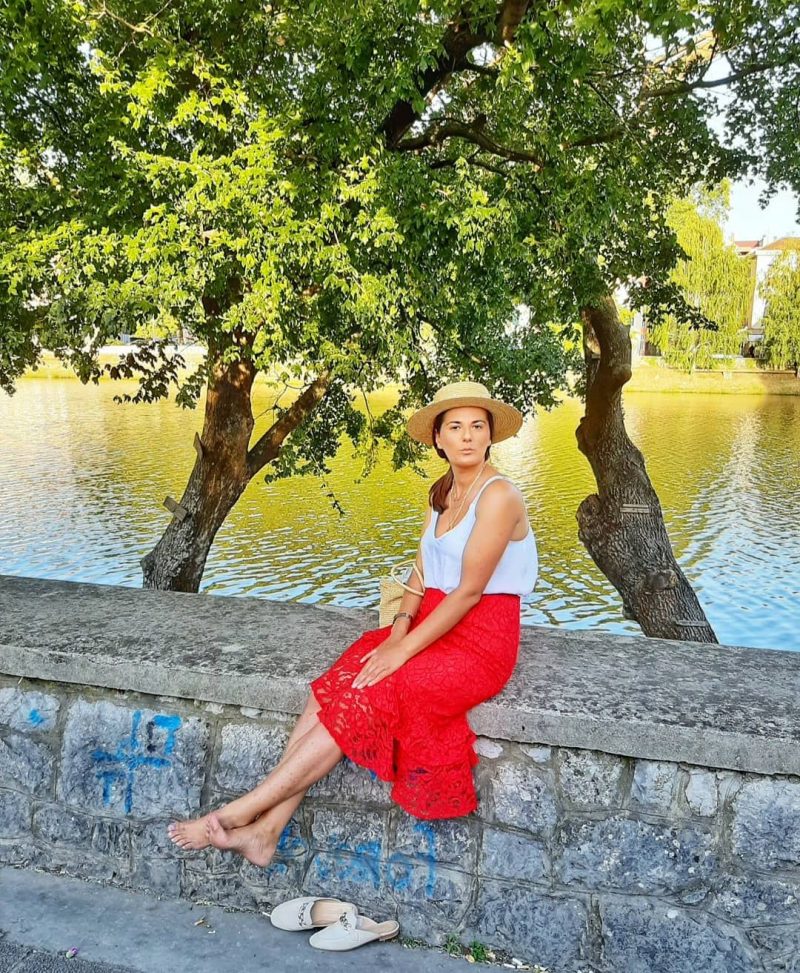 Midi Skirt With Black Sleeveless Top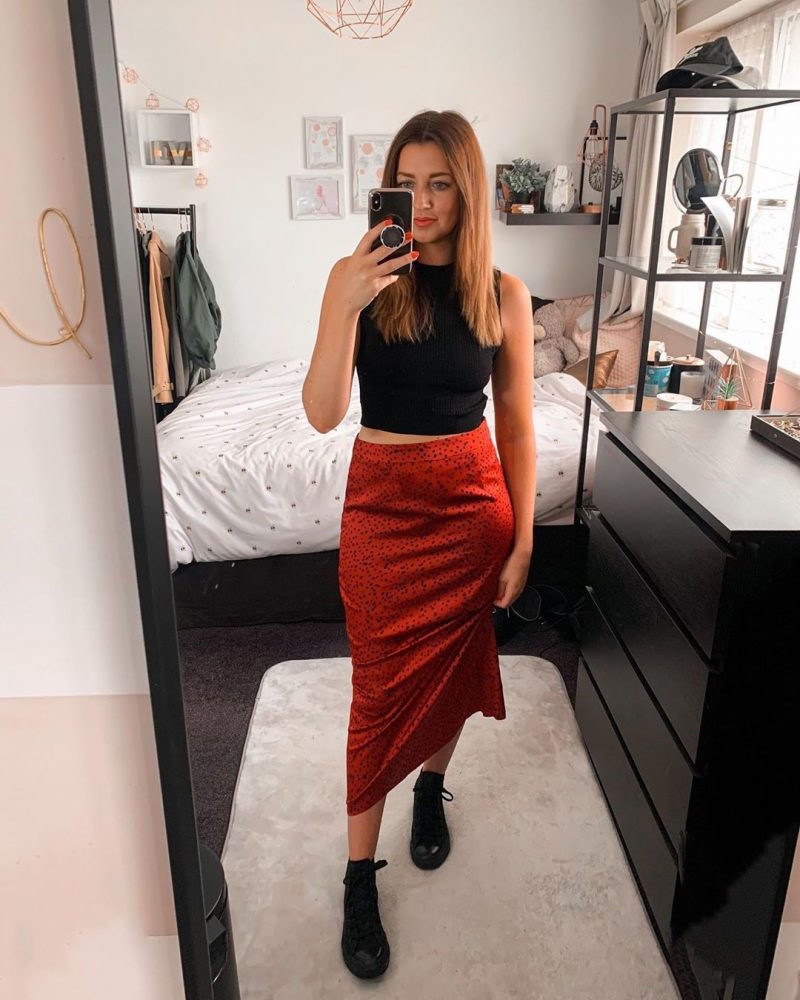 Two-Piece Red Dress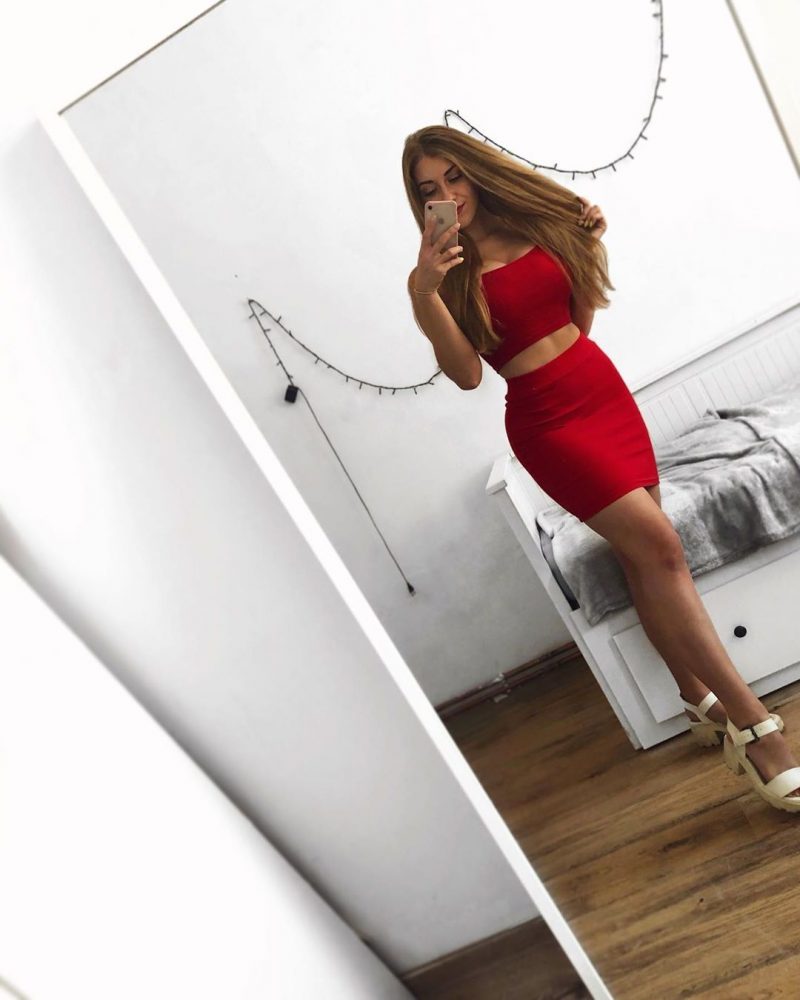 Red Mini Skirt With A Black Turtleneck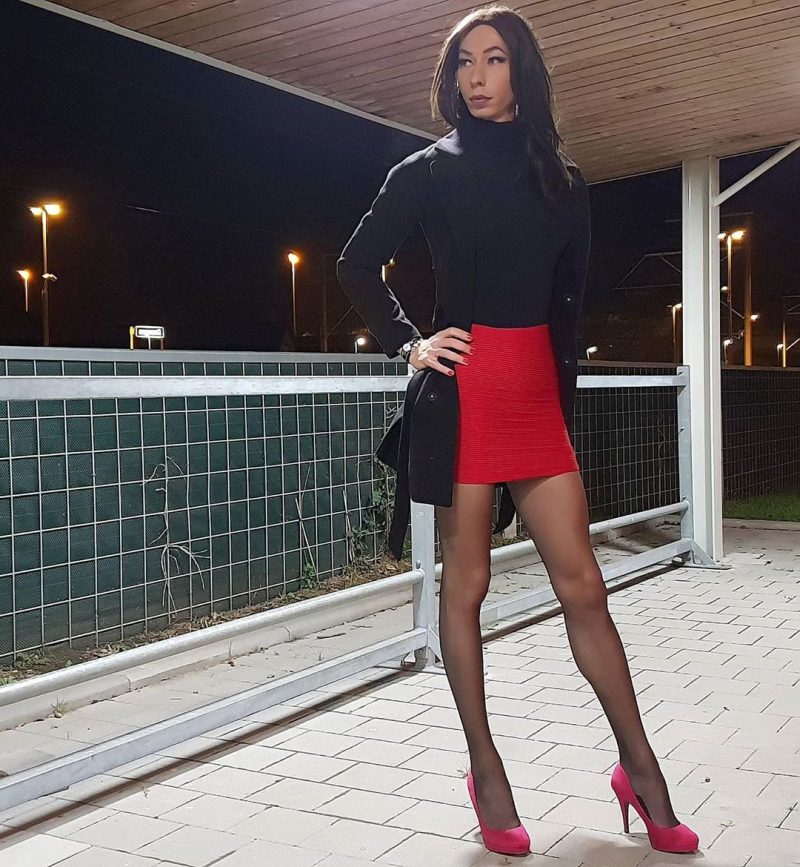 Floral Red Midi Skirt And White T-shirt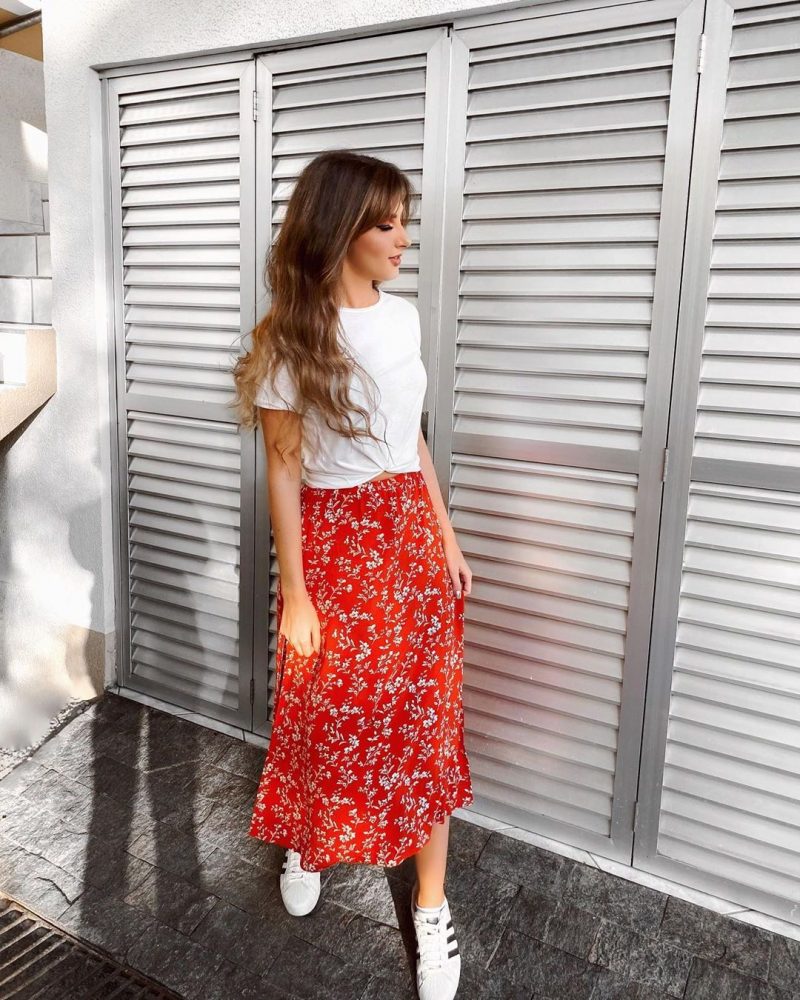 White Tank Top And Wrap Midi Skirt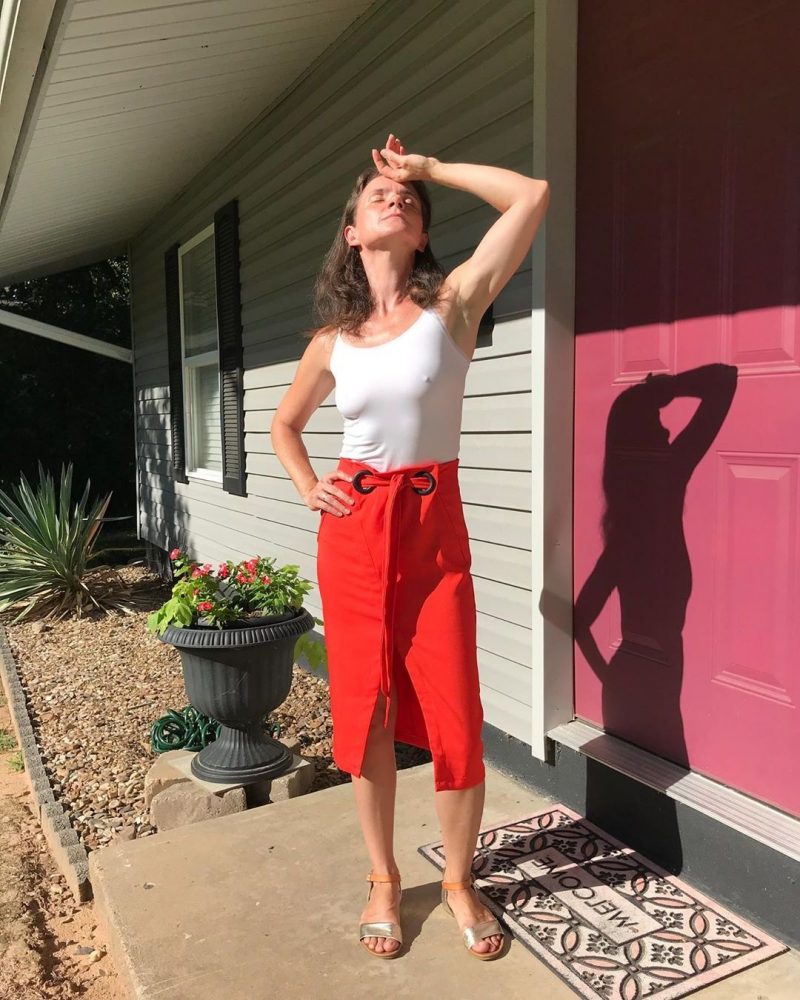 White Tank Top And Tulle Skirt
Off Shoulder White Top And Pleated Midi Skirt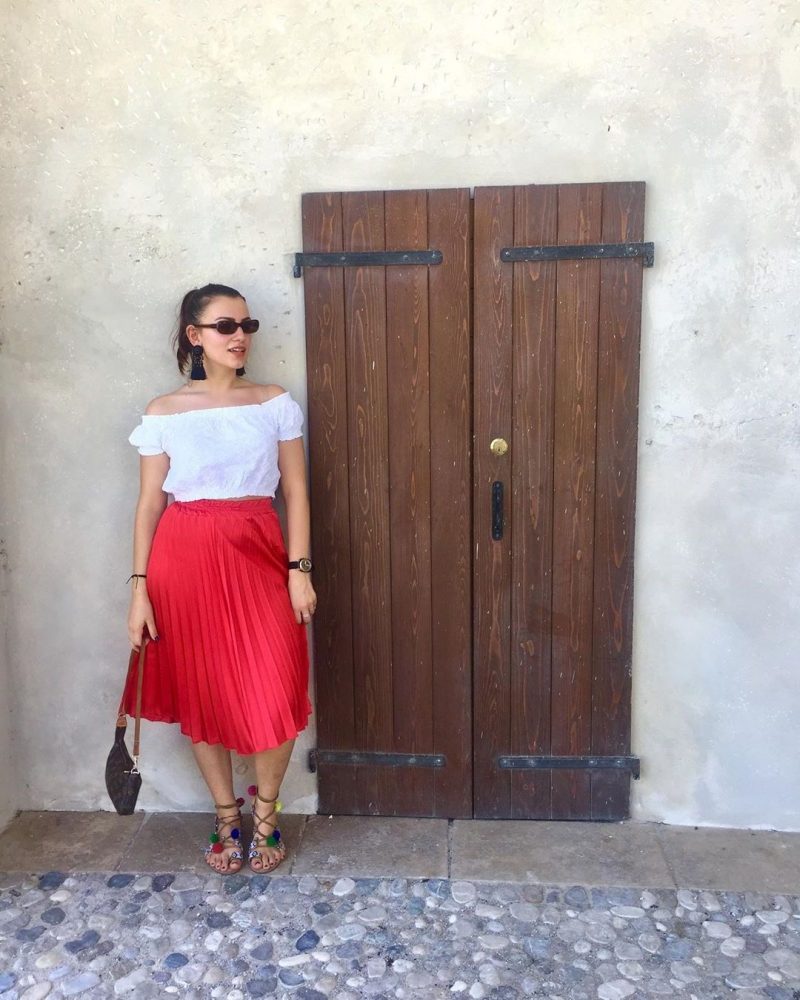 Pleated Midi And Black Top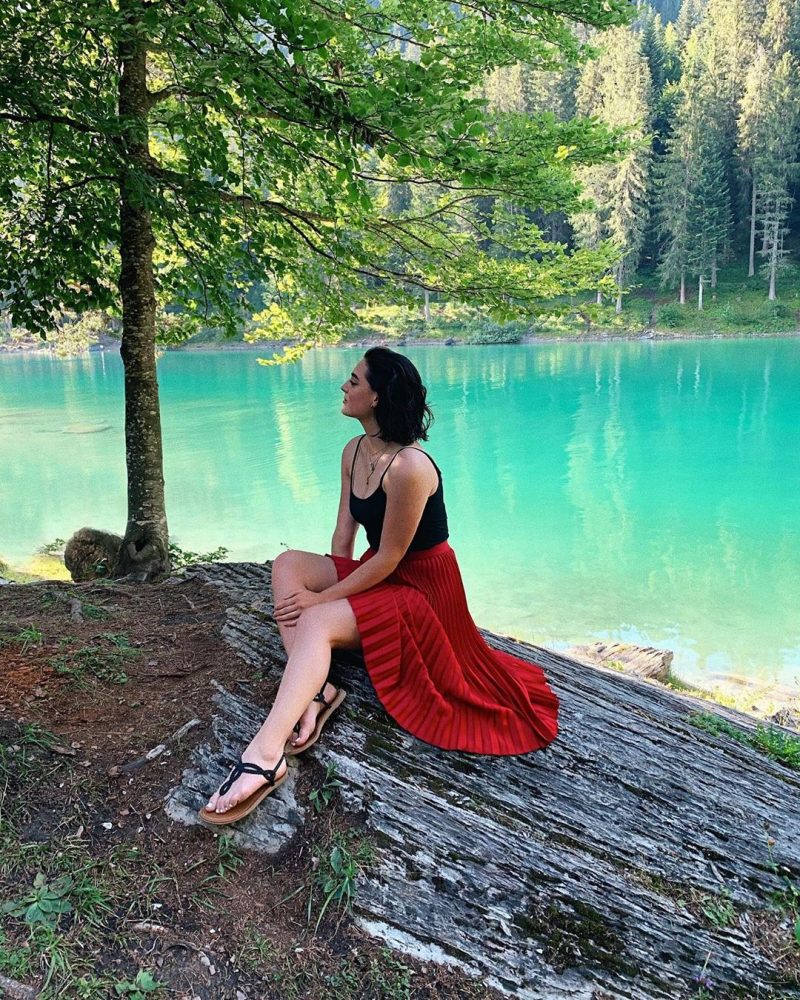 Wrap Midi With White Blouse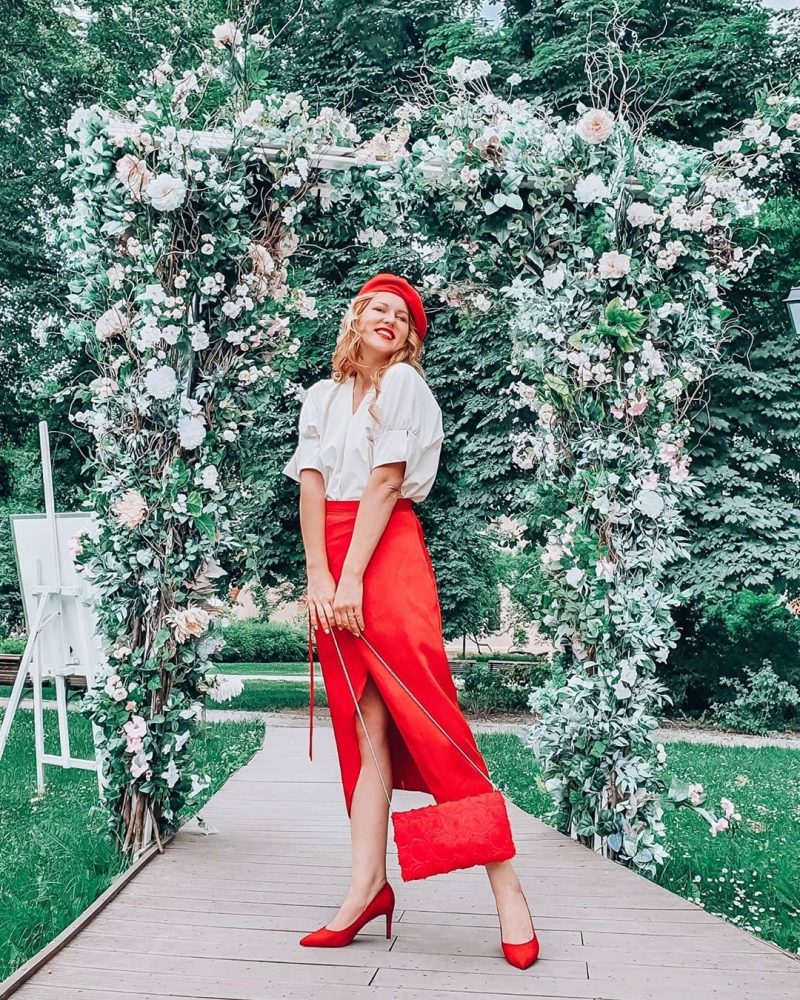 White Shirt Tucked In Silk Midi Skirt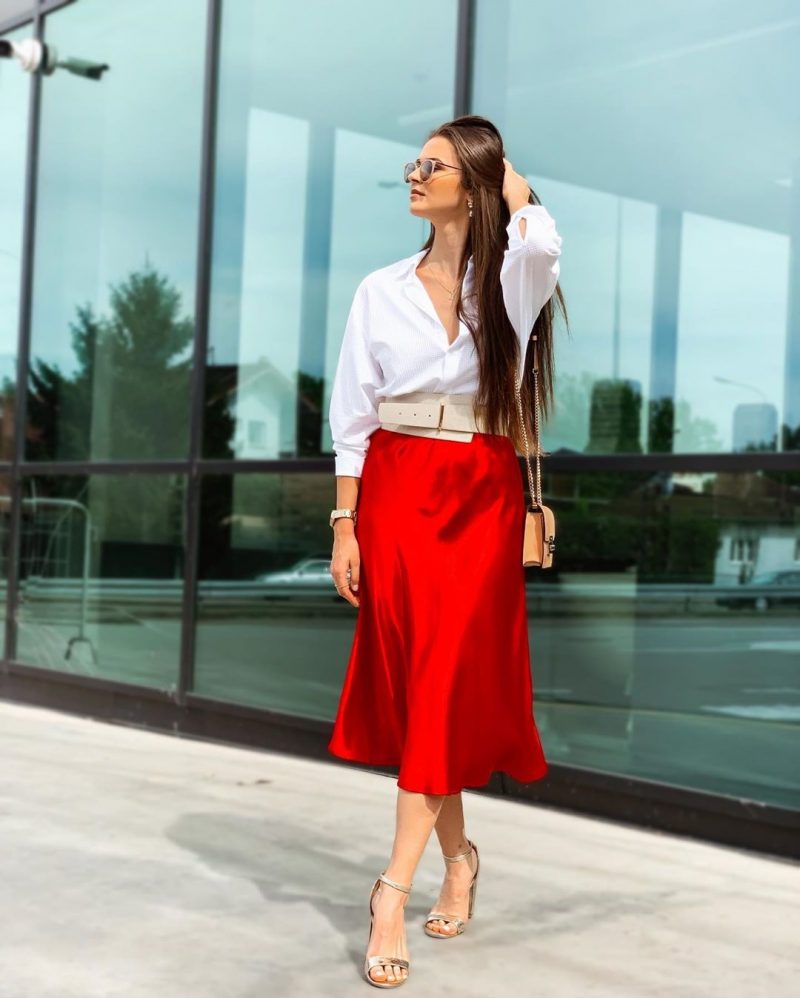 White Linen Shirt And Mini Flared Skirt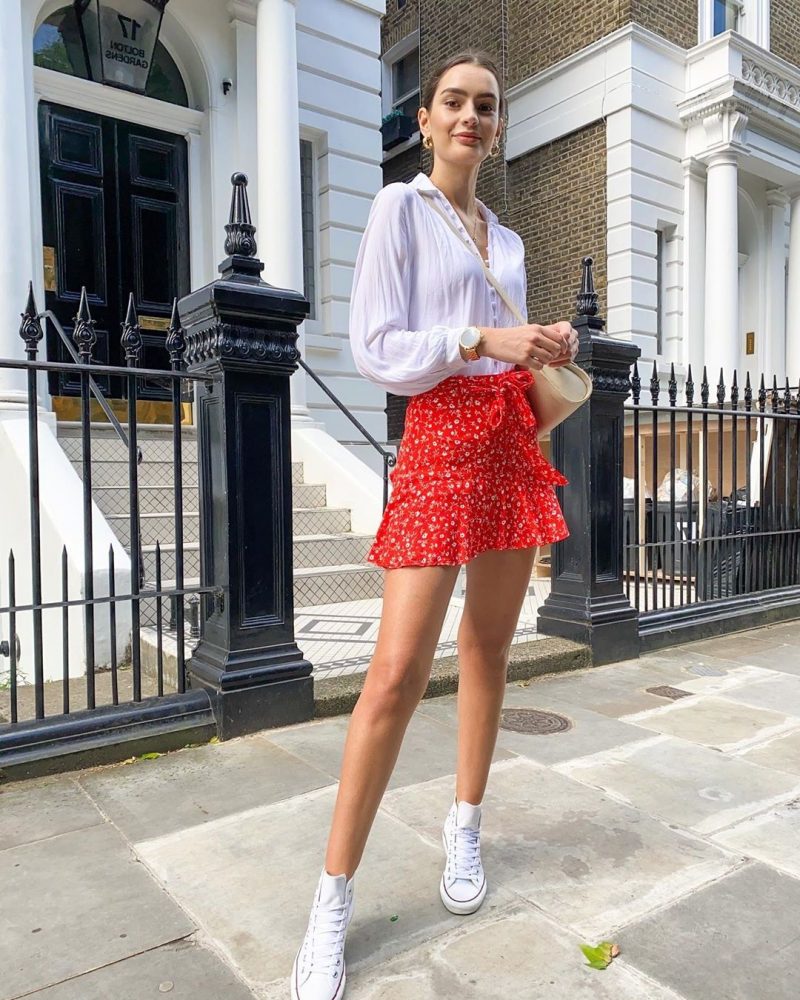 White Tee And Pencil Skirt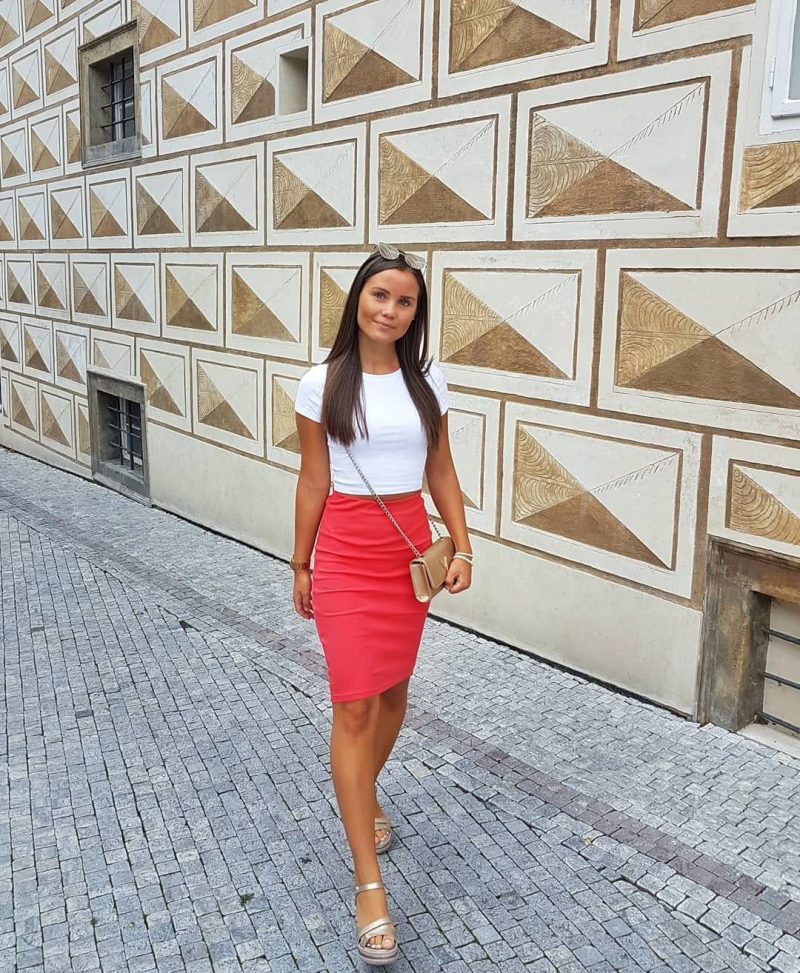 Front Belted Red Skirt And Sequined White Top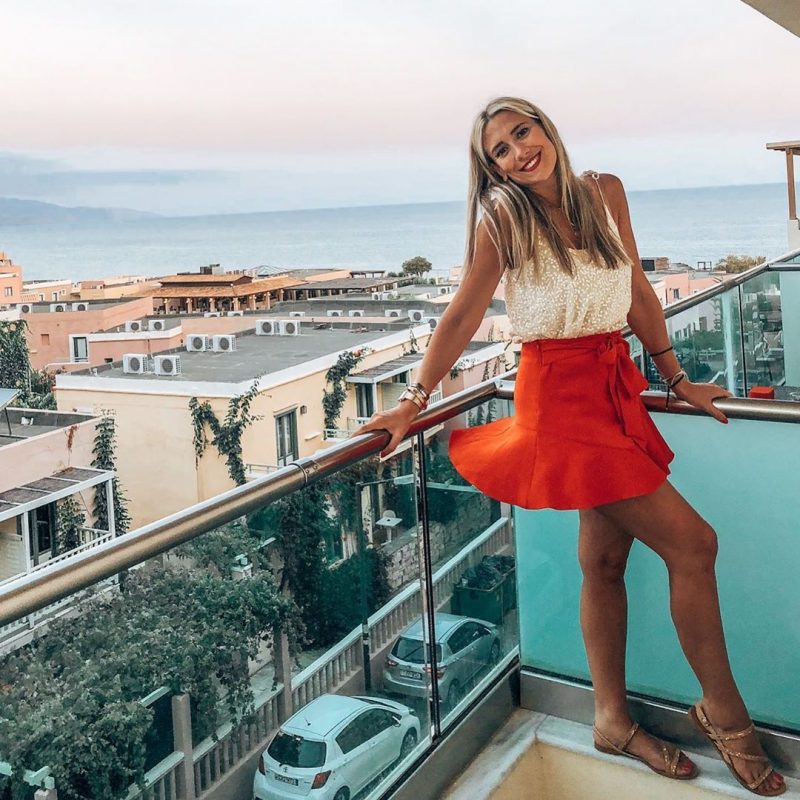 Midi Silk Skirt And Drop Shoulder Sweater In White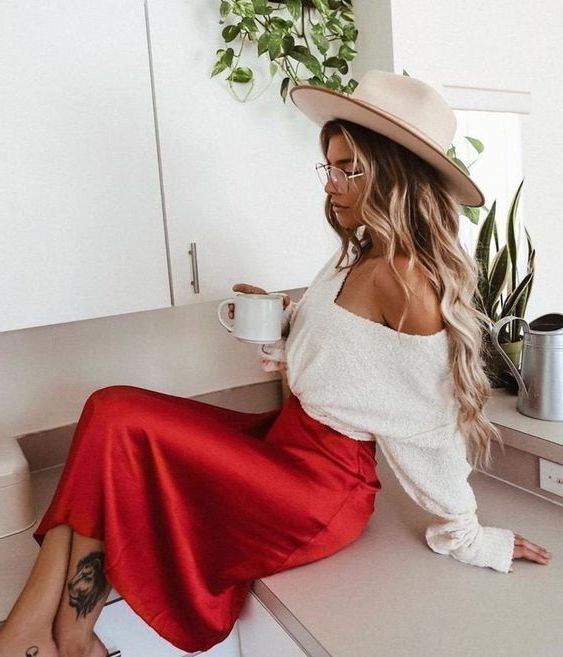 White Sweater And Midi Skirt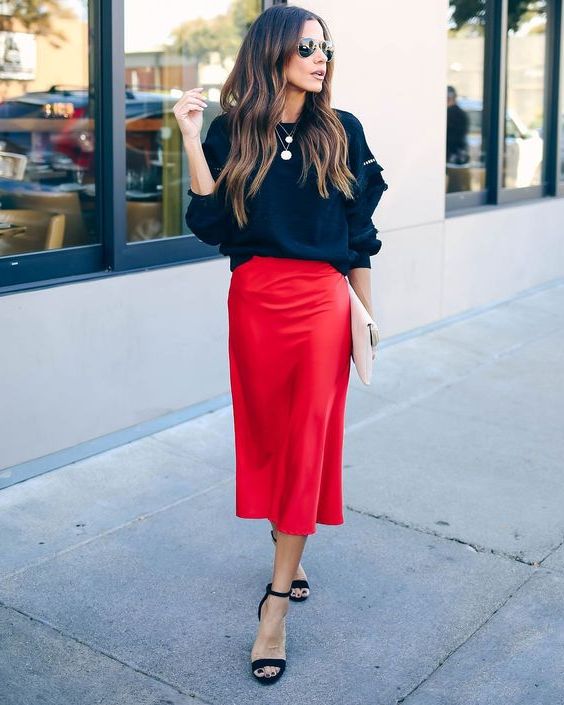 Side Zip Red Skirt And Off Shoulder Black Top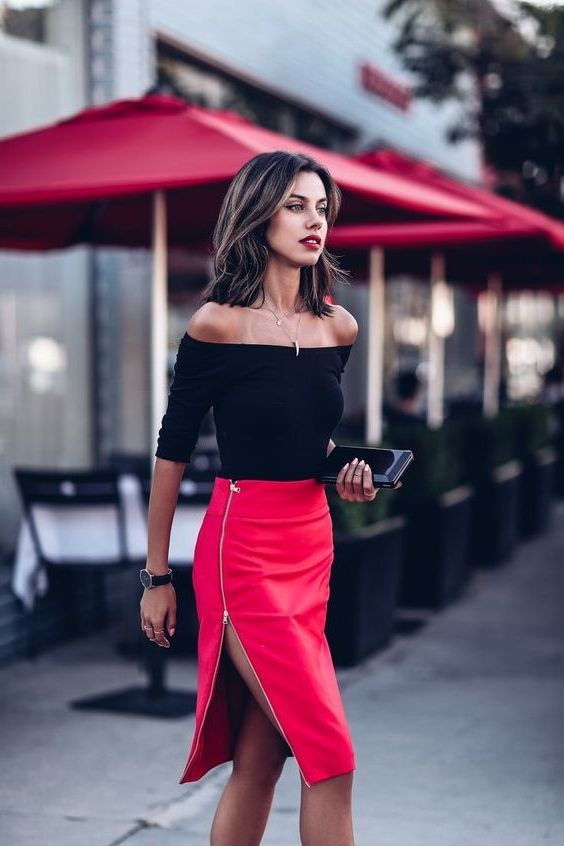 Black-White Printed Top And Flared Midi Skirt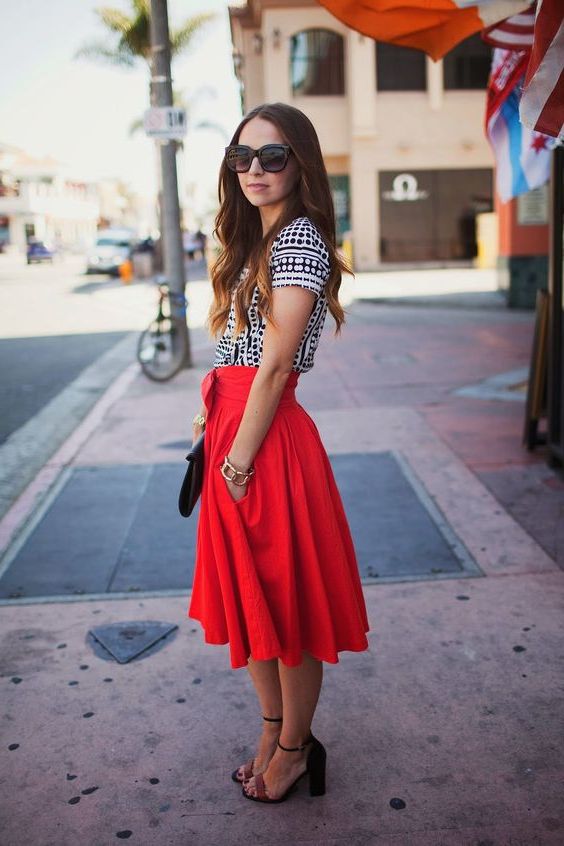 High Waisted Red Skirt With White Top And Printed Blue Shirt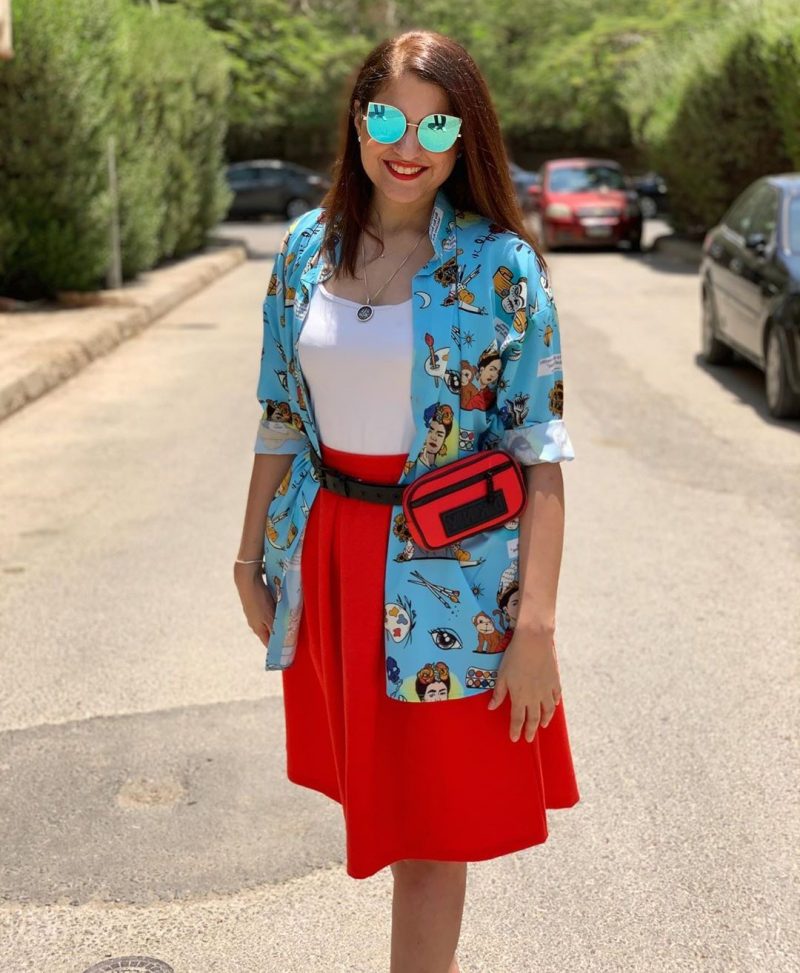 Black Shirt And Red Maxi Skirt