Today I am here to talk about cool outfits with Louis Vuitton palm springs backpack mini. Backpacks are a great way of bringing your essentials with you. They're also useful for short hikes and adventures and can be handy for commuters. But how do you wear a Louis Vuitton backpack this summer? This is not something you want to carry on your next hiking trip, right? So, I am here to show you some really cool ideas on how to make this backpack look awesome with your everyday essentials.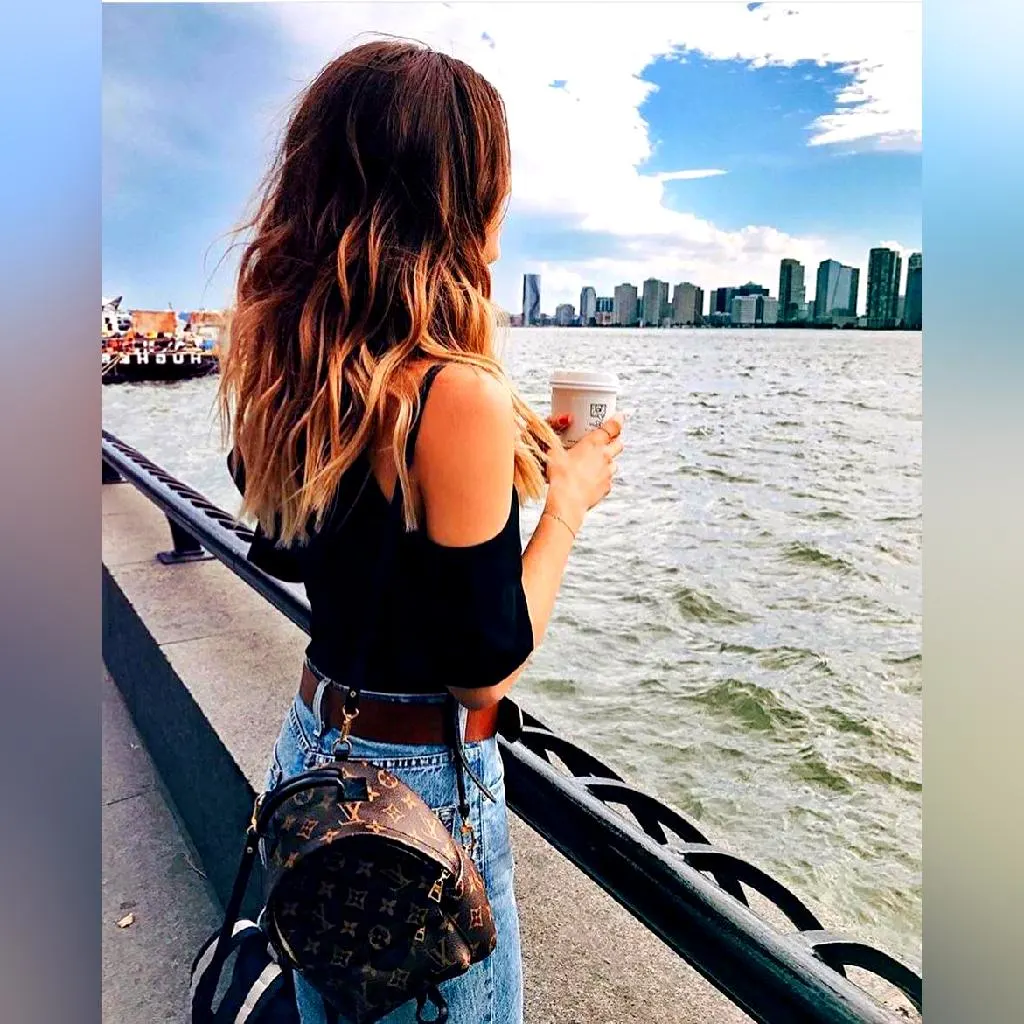 Buy Similar Here
Outfit Louis Vuitton Palm Springs Backpack Mini
For fashion lovers who want to stay fashionable in the summer heat, it can be difficult to know what to wear. But there are plenty of stylish wardrobe choices that work well for a day at the beach or a hot day lounging around town. Fortunately, there are some foolproof ways of wearing these backpacks that really work in warmer weather.
First up, it's important not to put your backpack on too tight or too loose as these can cause back strain or overheat respectively. The best way is to find the middle ground where the pack is comfortable but still sitting snugly against your back – and this varies person-to-person.
We see a red shirt dress with long sleeves completed with blush slides and a cool backpack from LV: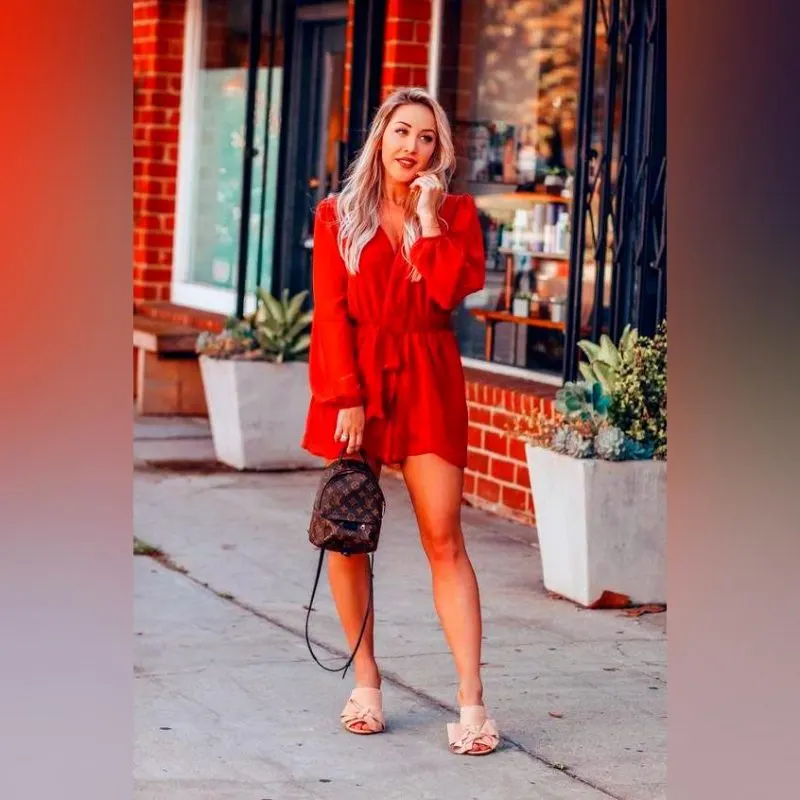 Buy Similar Here
Keep it simple and fresh, go for a white long-sleeve and team it with denim shorts and a backpack: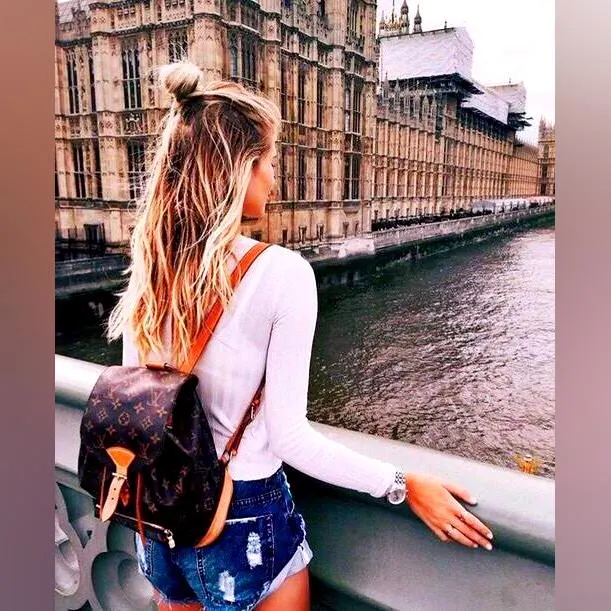 Buy Similar Here
A lovely bohemian dress with deep cleavage is updated with classic shades and a backpack: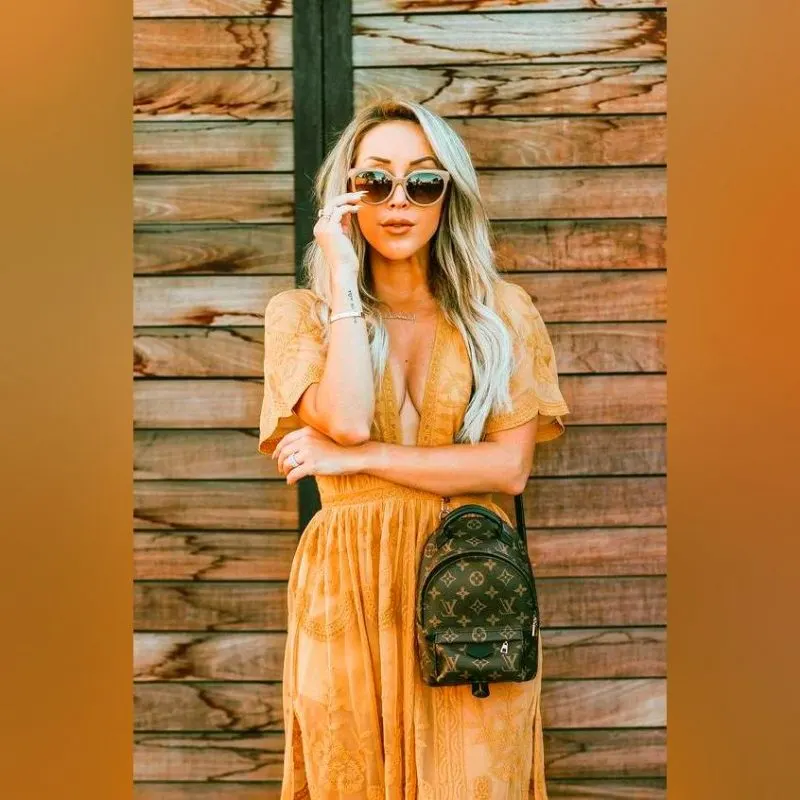 Buy Similar Here
A kind of french chic style, we see a black beret hat, slouchy sweater in cream white, flared mini skirt, white loafers and a backpack: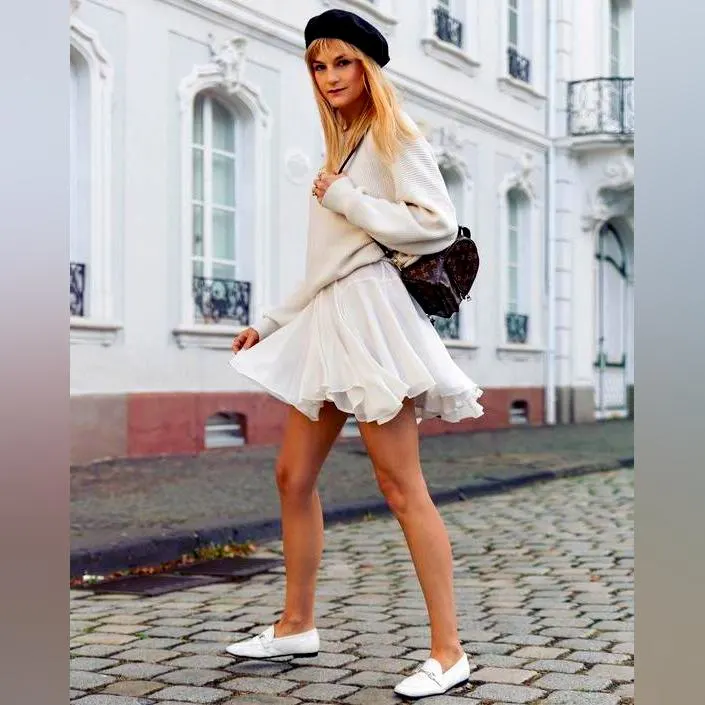 Buy Similar Here
Brown heeled pumps look chic and sassy with that white t-shirt tucked in blue jeans: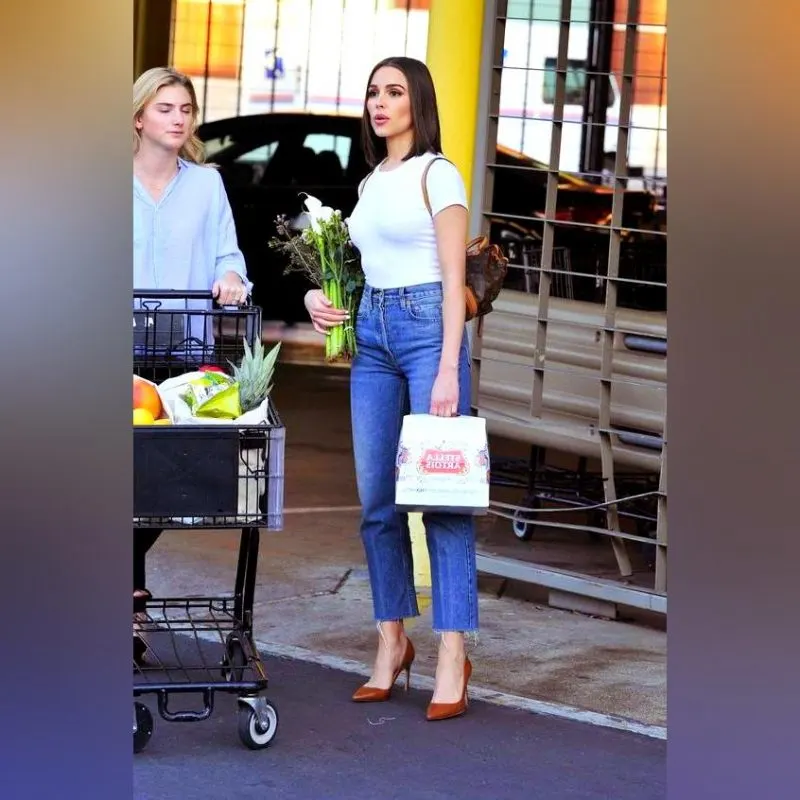 Buy Similar Here
A two-piece bodycon dress looks sassy with that expensive backpack: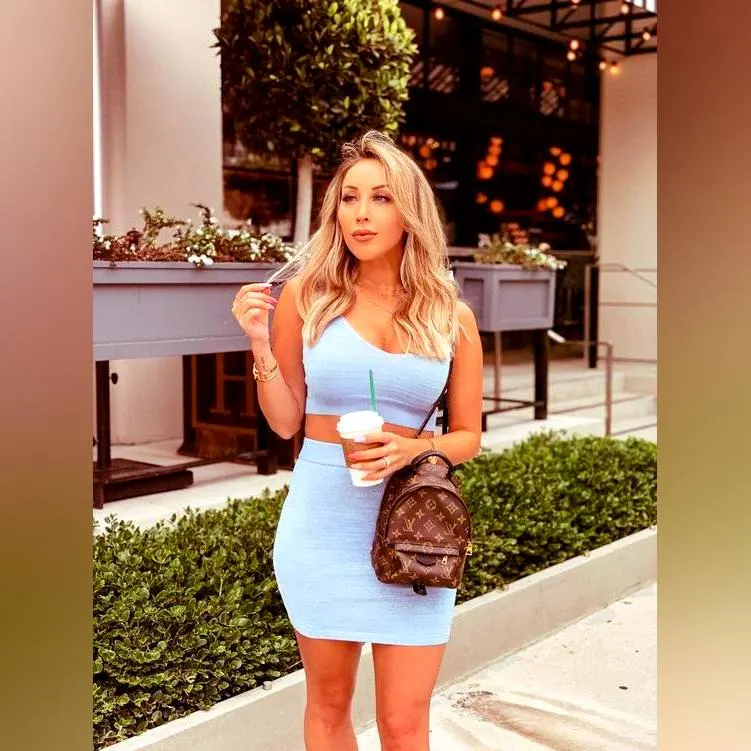 Buy Similar Here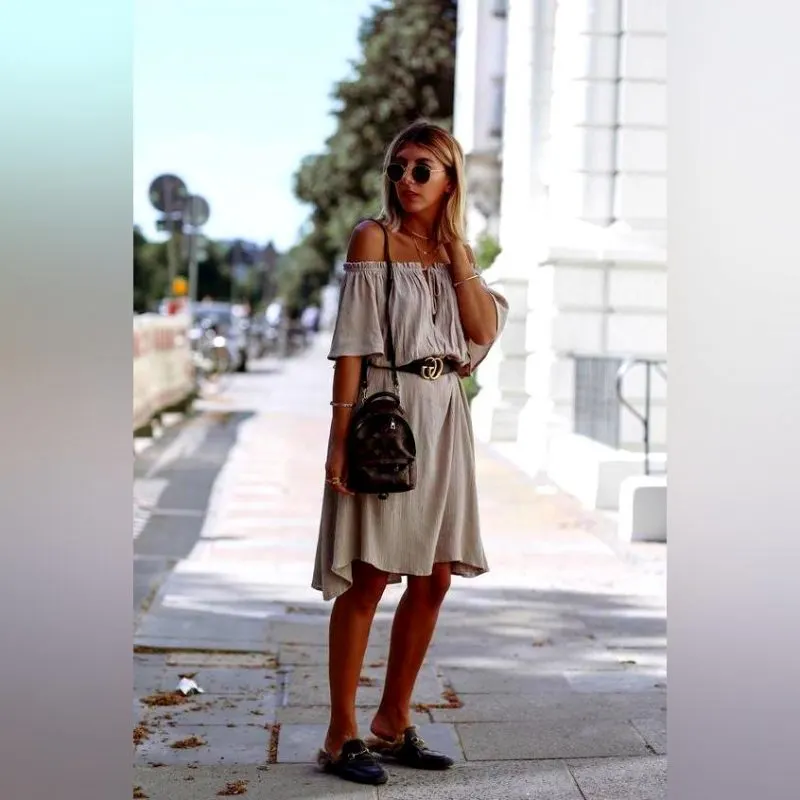 Buy Similar Here
Next, make sure your backpack is the right size. There's nothing worse than finding you can't access your laptop, wallet or other essentials. You could end up bringing way more with you than need to and heading out in a bad mood.
Finally, think about the type of outer garment you wear over a backpack: it should be light in colour so that it doesn't attract attention – black is probably not your best bet – and should fit closely around the shoulder straps so that there's no baggy effect.
With What To Wear It
Now, Louis Vuitton backpacks are pretty versatile and can look great with various outfits. I'm going to show you some outfits that work with these backpacks and why they work.
First up, I have paired my backpack with a mainly black outfit consisting of a cropped shirt, jeans and trainers. Since the outfit is mainly monochrome, it's important to make sure the bag looks harmonious with the rest of my outfit. My backpack is dark so I've matched it with my look.
You can also wear your Louis Vuitton backpack with a summer dress. This bag has lots of colours and textures, go for a lightweight dress so the overall outfit looks balanced. You can also wear a backpack with a maxi dress. This dress has so much texture in it and the combination of colours could easily overpower the backpack.
Buy Similar Here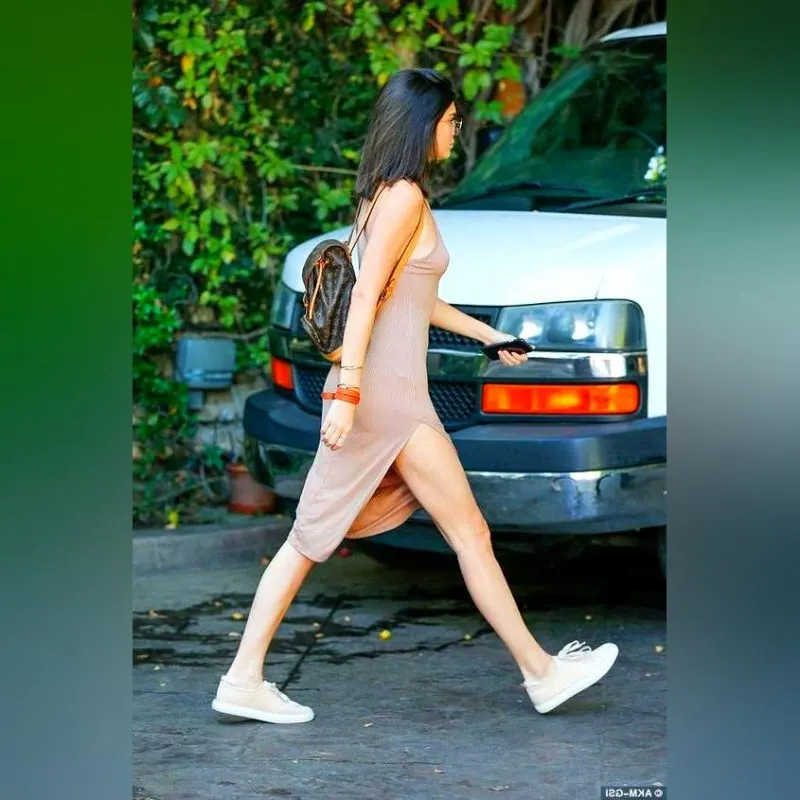 Buy Similar Here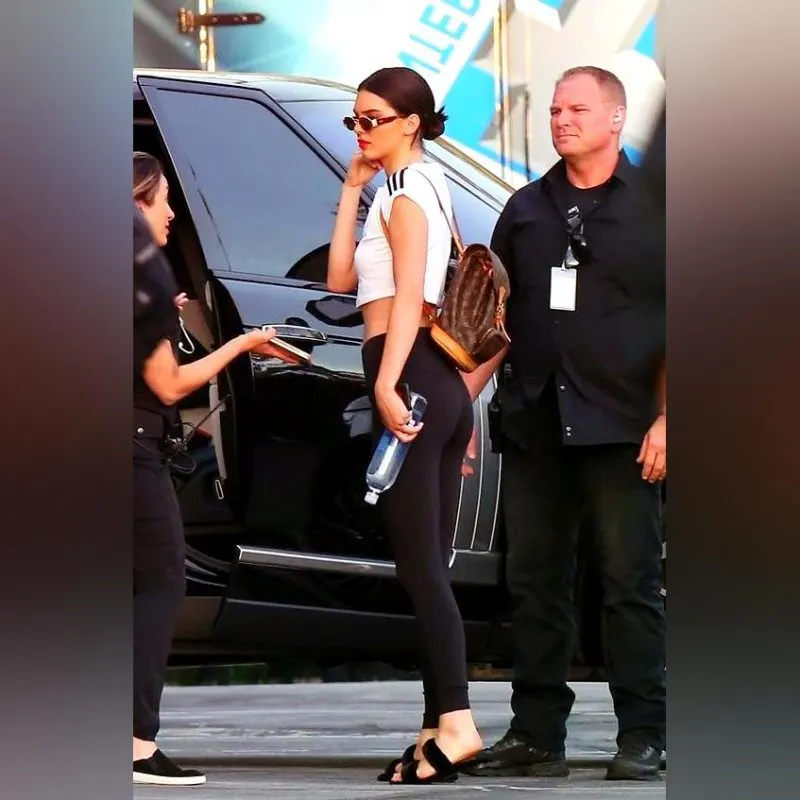 Buy Similar Here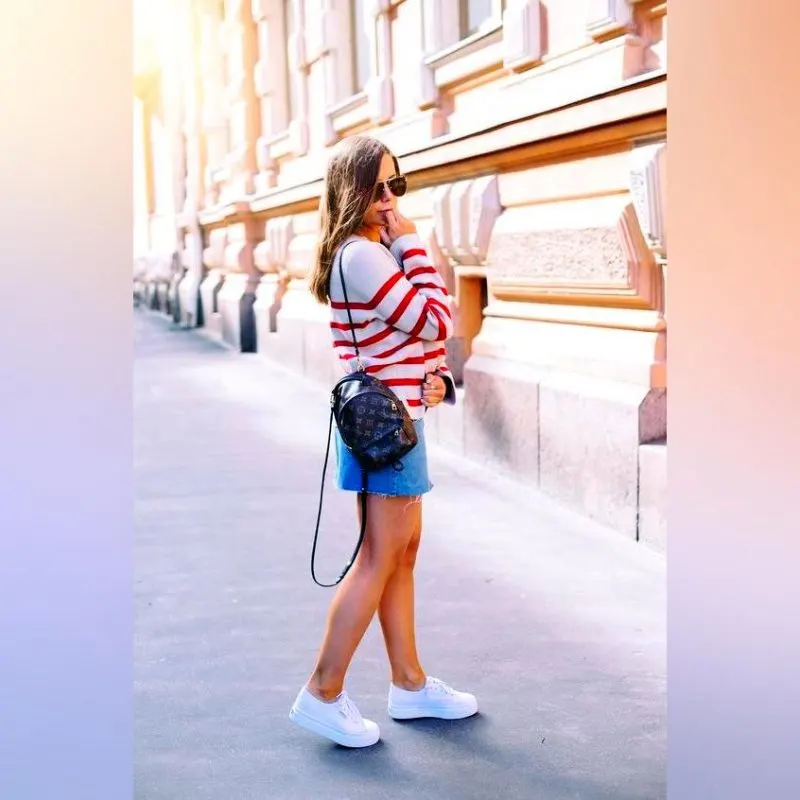 Buy Similar Here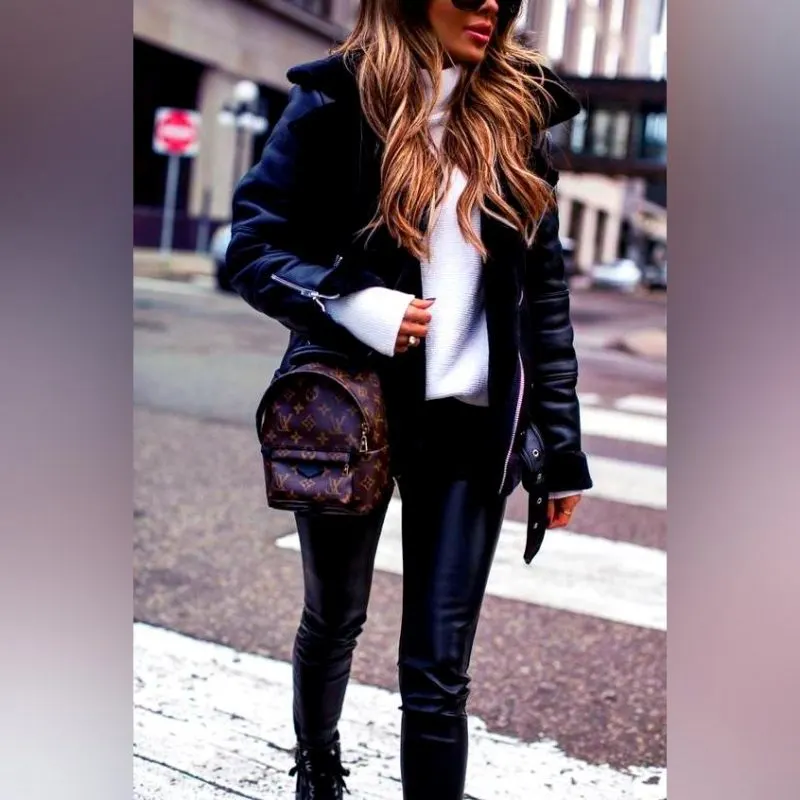 Buy Similar Here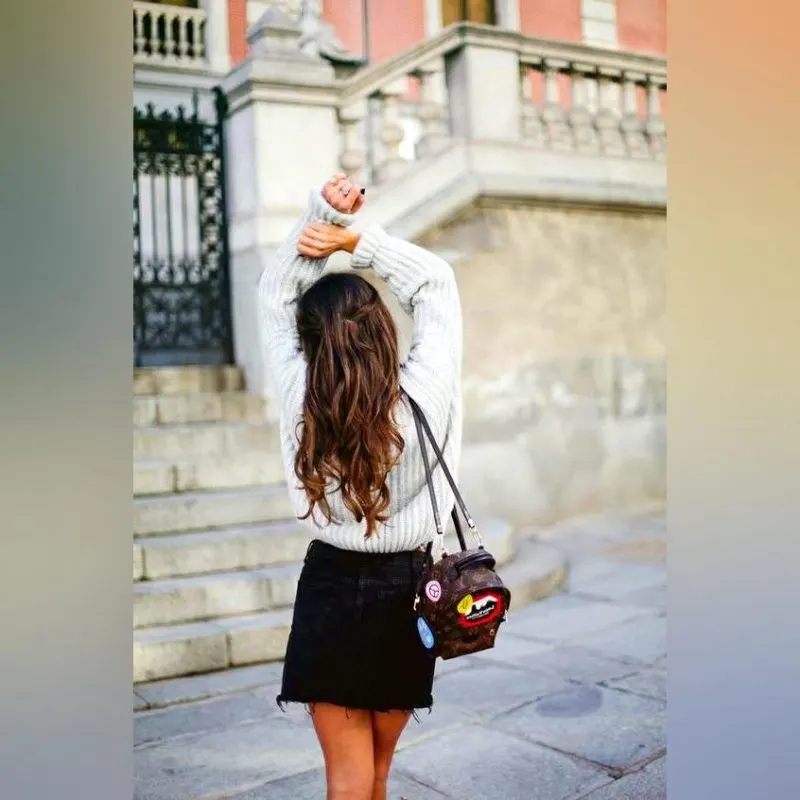 Buy Similar Here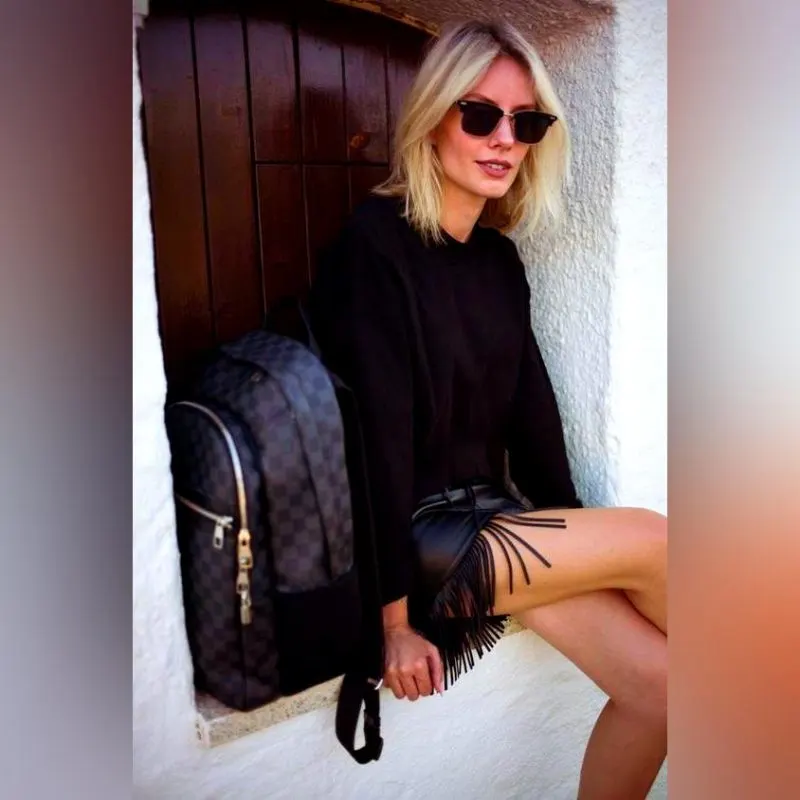 Buy Similar Here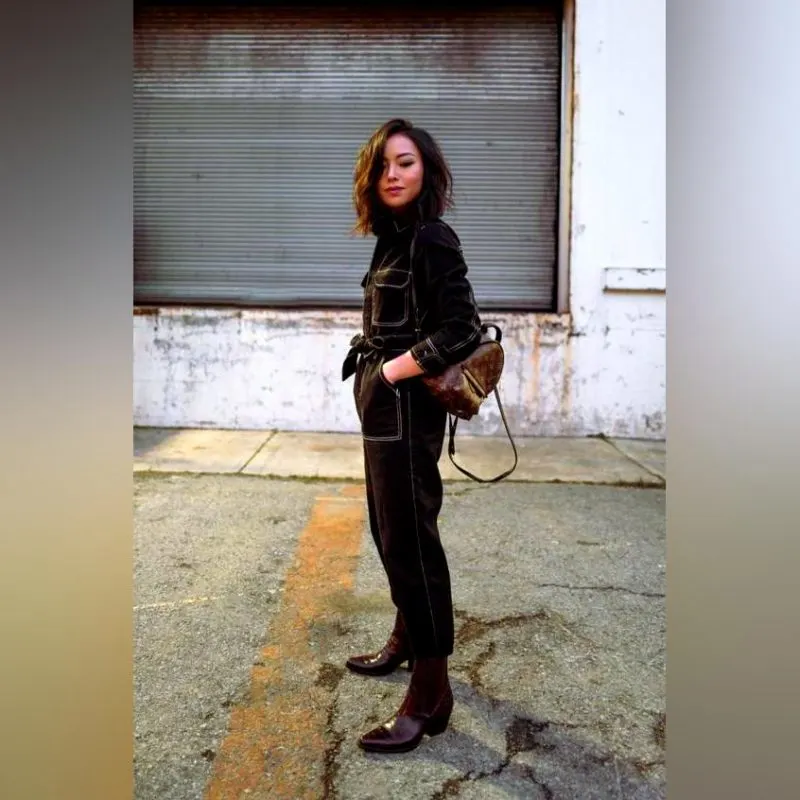 Buy Similar Here
Go for a black skinny dress and style it with a mini backpack: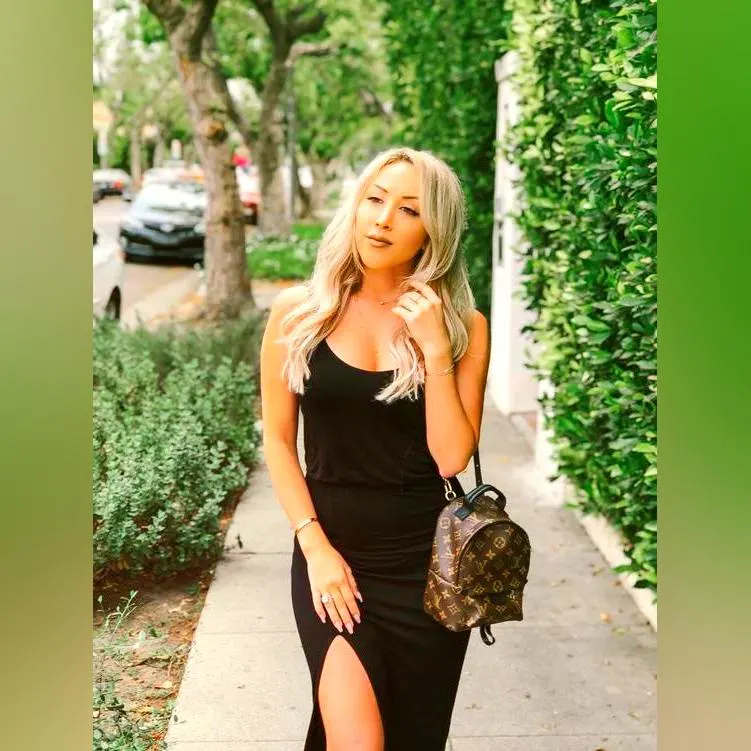 Buy Similar Here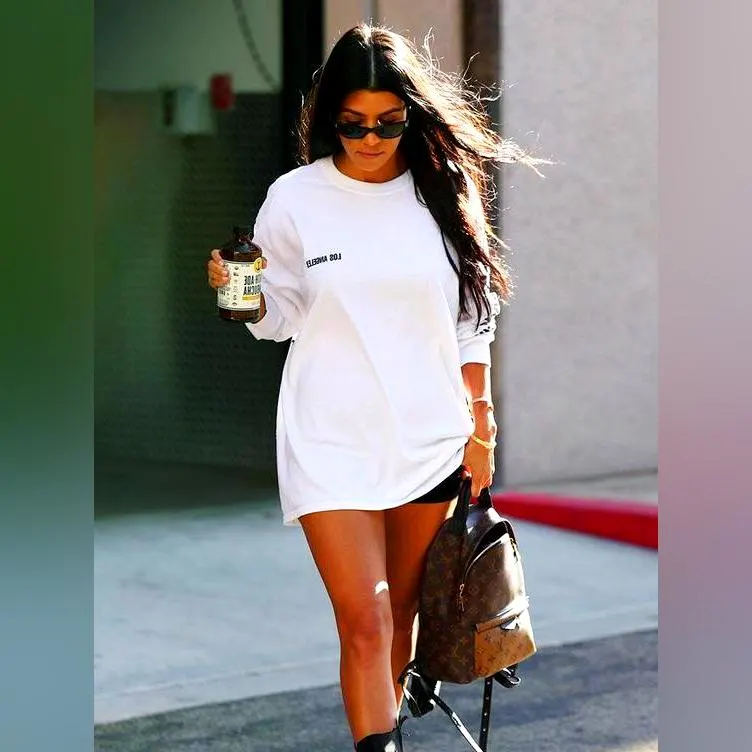 Buy Similar Here
A big backpack in black looks chic with that black sweater, black leather skirt and chunky black platform boots: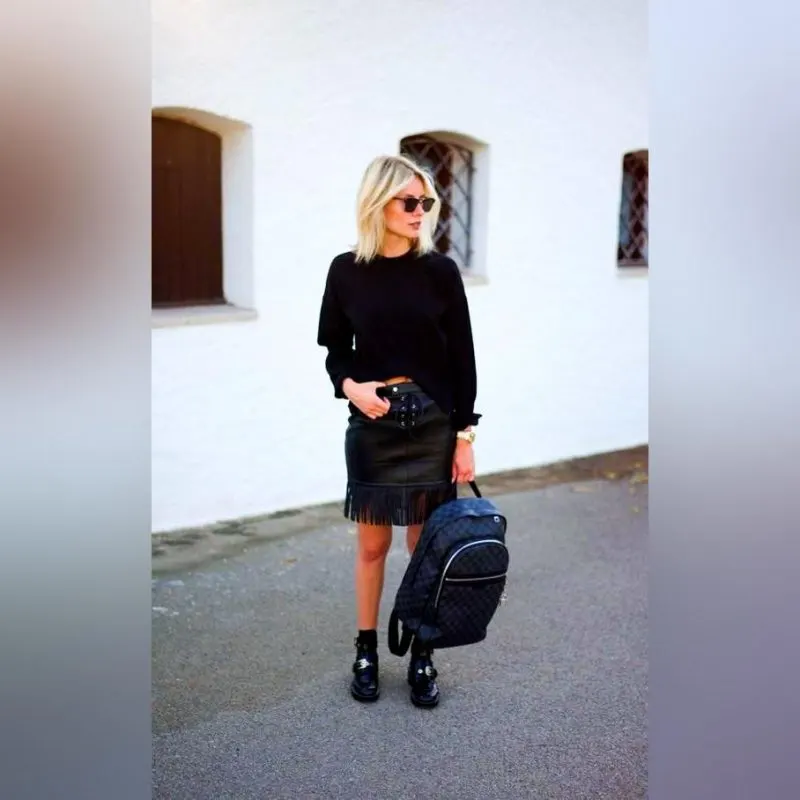 Buy Similar Here
We see a white spaghetti strap crop top teamed with extremely ripped slim jeans completed with black ankle boots and a cool backpack: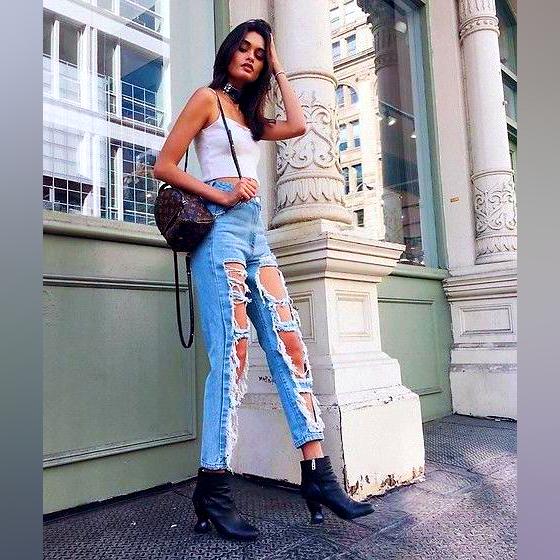 Buy Similar Here
Conclusion
I really hope you find some inspiration for your next bag! It's important to remember that your Louis Vuitton backpack should be something that compliments, so don't be afraid to mix and match different pieces of clothing together to make it look fantastic. It's all about balance.