Today I bring you a perfect collection of street style ideas on how to wear suede this Spring. You are about to see what kind of suede clothes and accessories are in trend this year, what clothes you can combine with suede, and what looks are best to wear right now.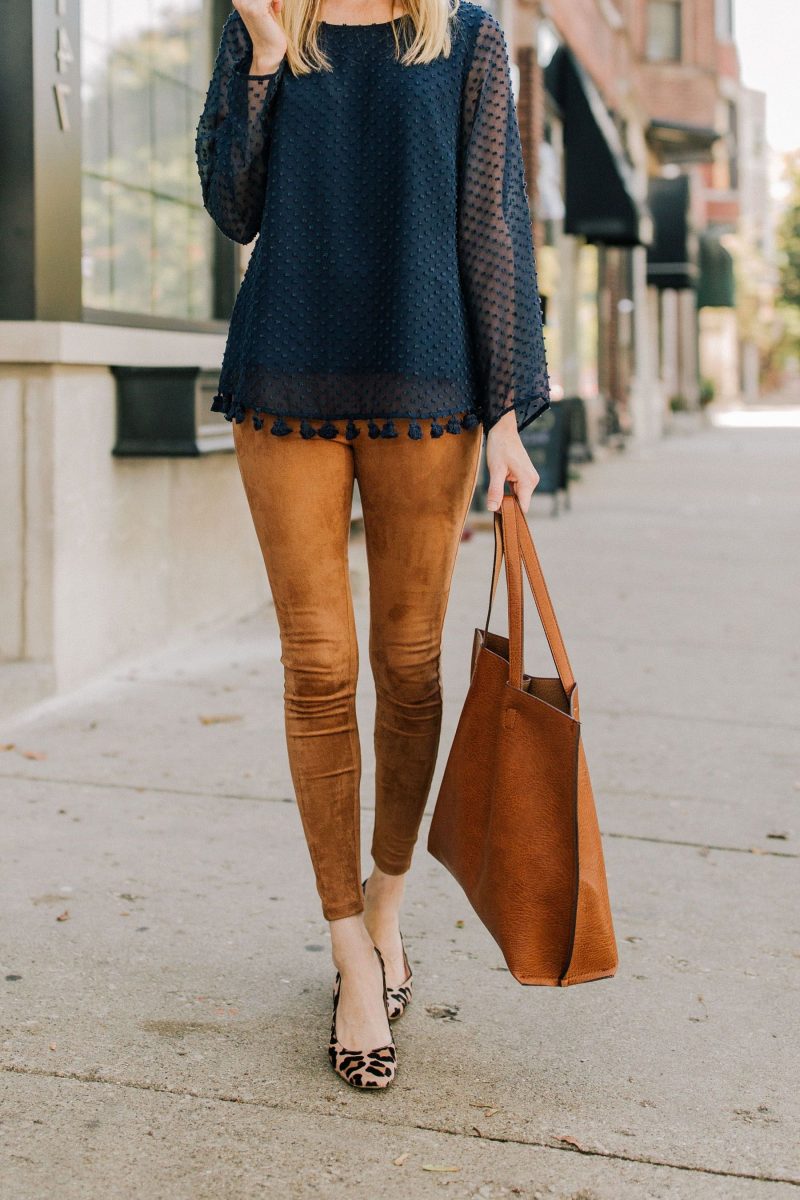 Here are shown ladies in suede clothes and accessories. I want you to look through these gorgeous ideas taken from the streets of big cities.
Suede- is a delicate material that has become a real favorite of many designers and the new season proves it once again! Suede is the epitome of one of the 1970s trends. It is still in high demand as we see a comeback and the popularity of the seventies.
No matter, whether you are wearing a natural suede material, nubuck, or artificial fabric – the whole point is in the soft texture.
Spring season is the perfect time for bohemian looks. If you still do not know how to organically include suede in your wardrobe or afraid to wear this fabric on the streets, then I am here to offer you the best clothes and accessories made of suede and ways how to combine them in real life.
Suede Skirt
A proper suede skirt combined with a blouse of neutral color is a great option for a warm summer day. The length, color, and style of the skirt are at your disposal.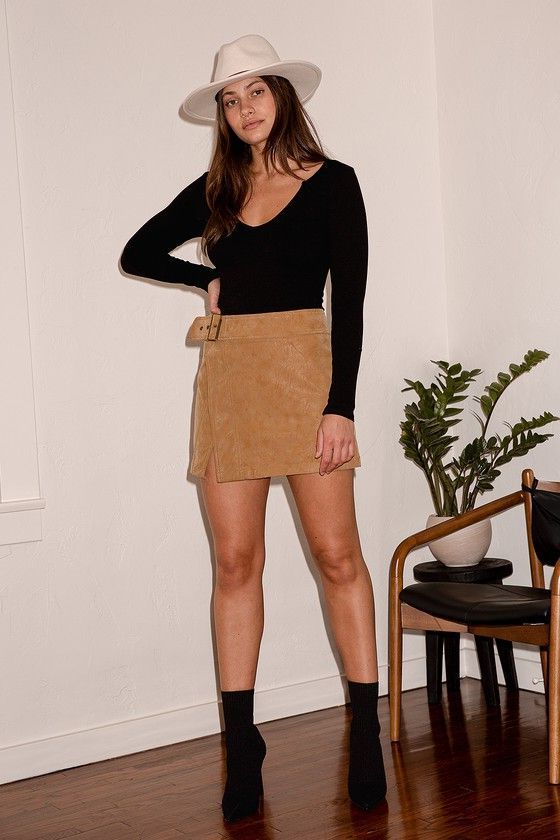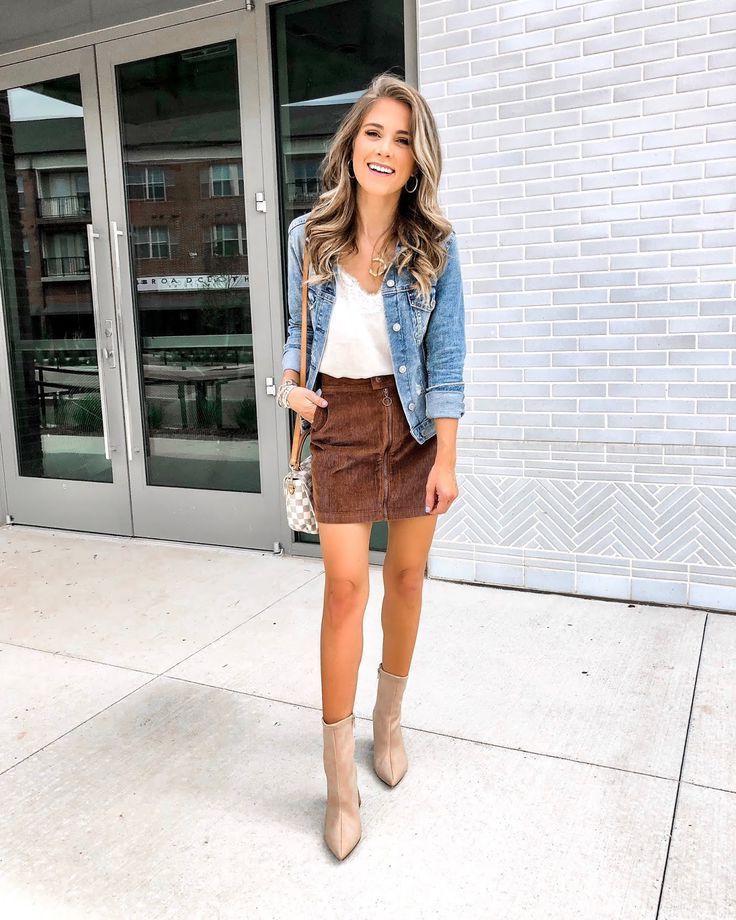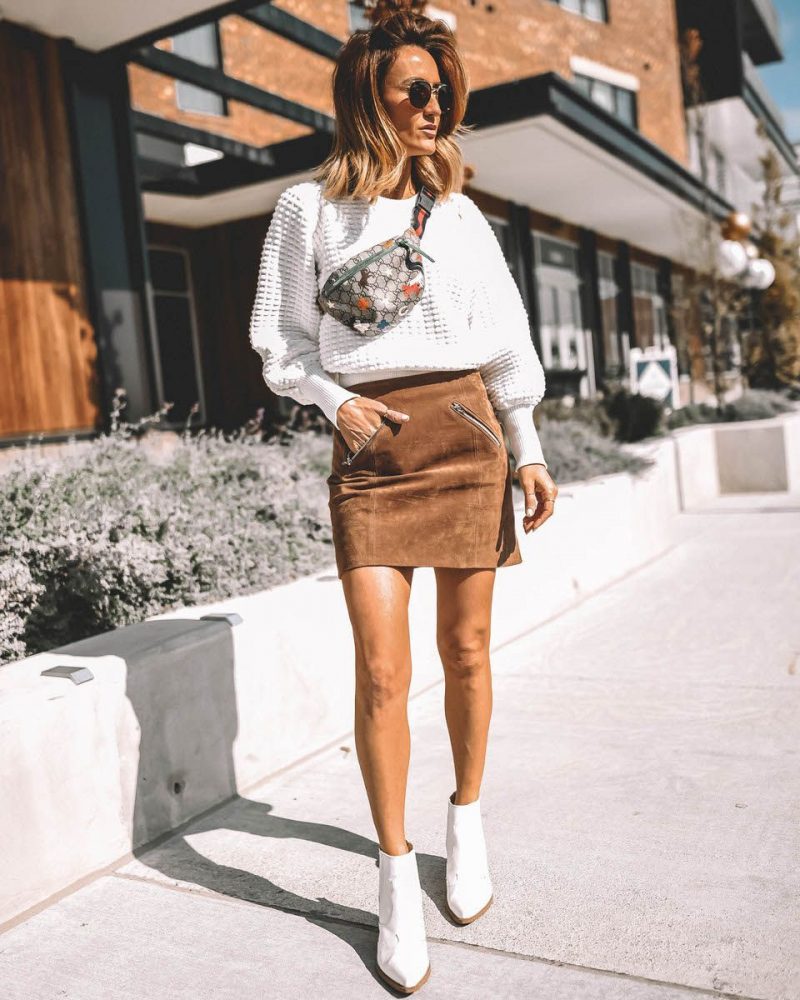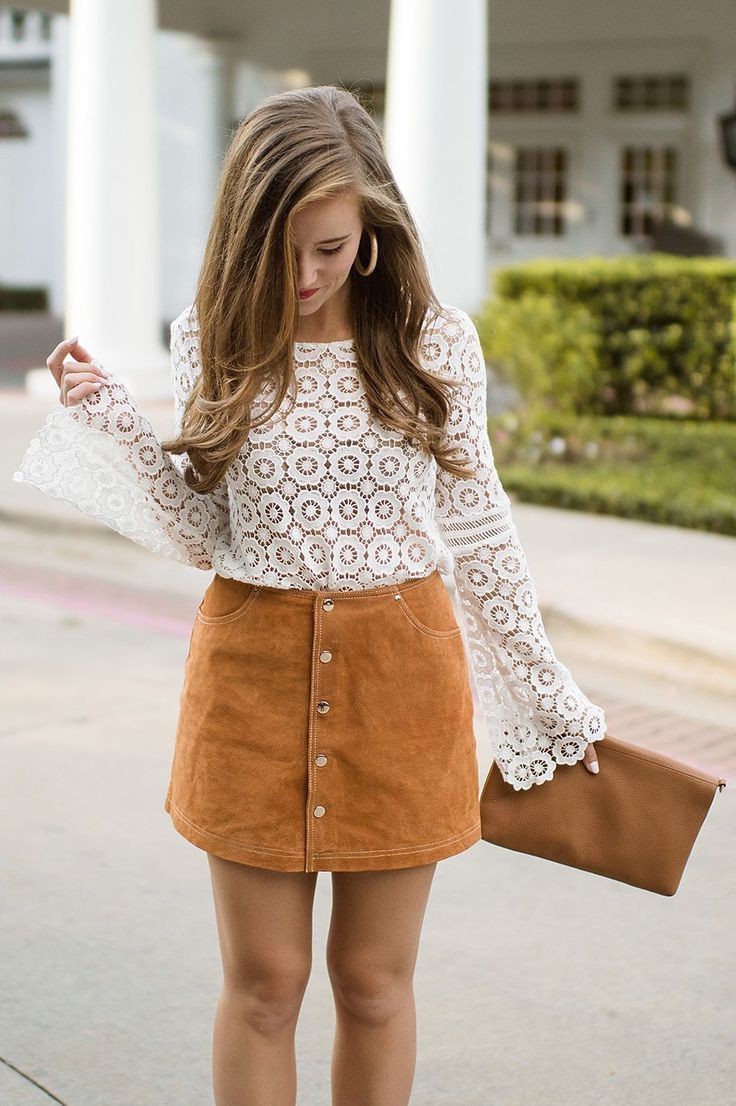 Suede Jacket
A suede jacket made in a classic or biker style will be your favorite outerwear piece during spring or in cool summer evenings. I especially recommend paying attention to jackets decorated with fringes.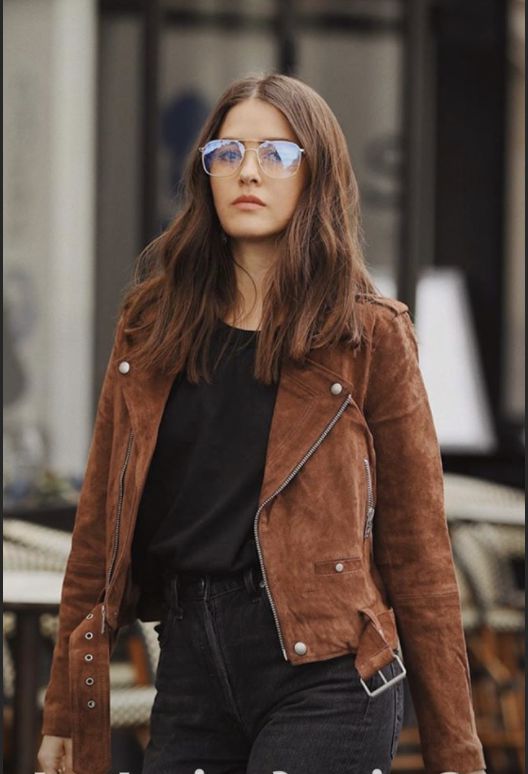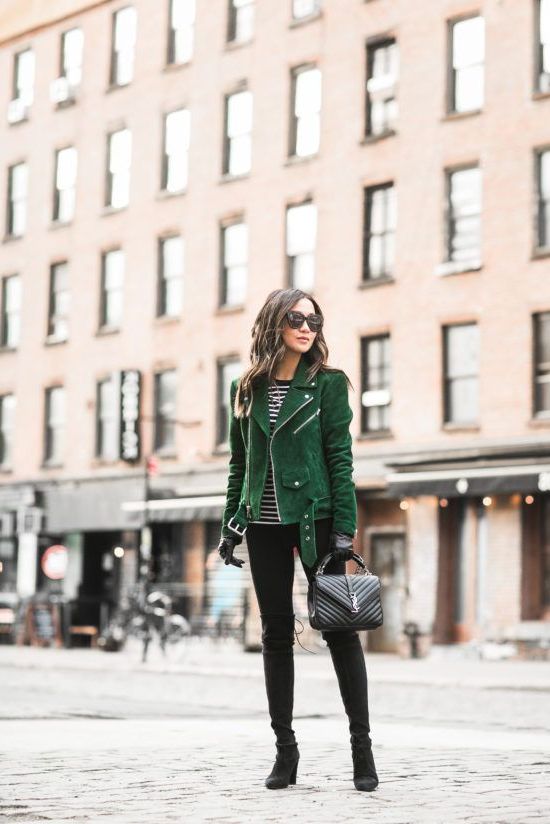 Suede Fringes
One of the most common finishing methods for suede is fringe. Jackets, skirts, bags, and boots made of suede can be embellished with this authentic design element. It is worth remembering that the fringe is an accent, that's why shouldn't overdo it. The rest of the details should be simple and calm in color.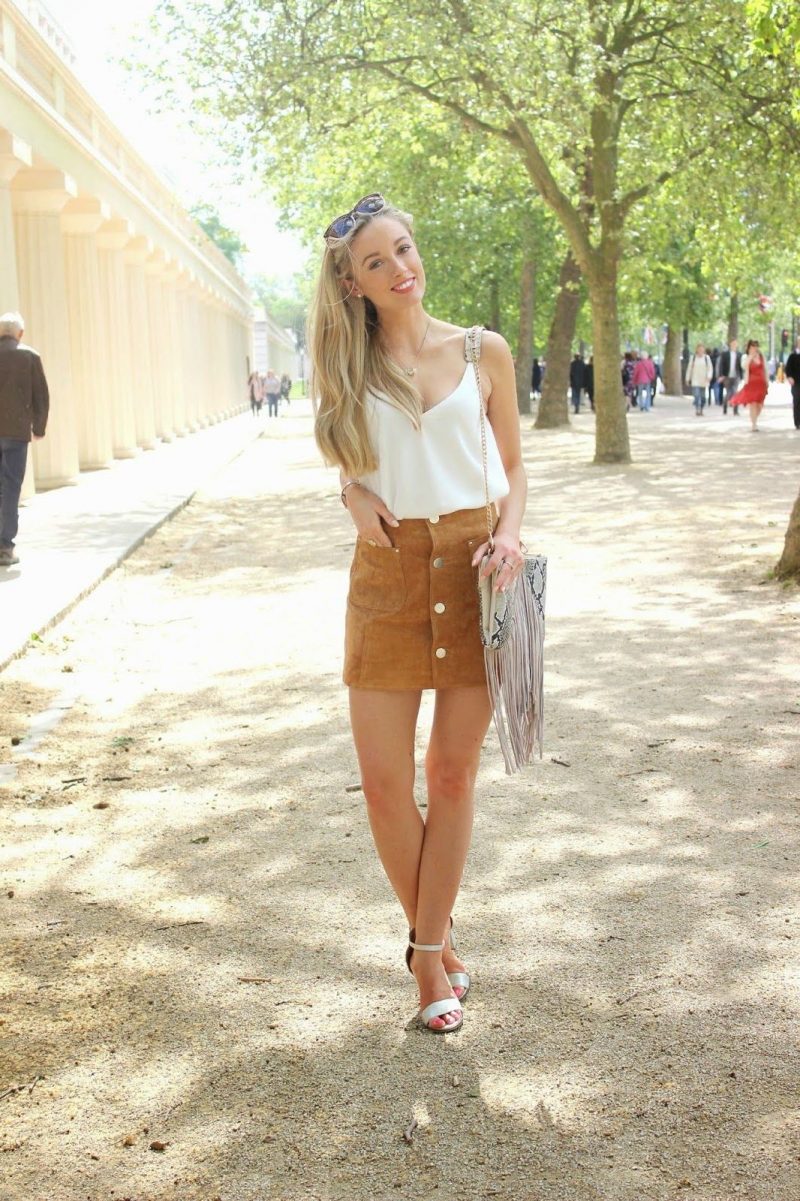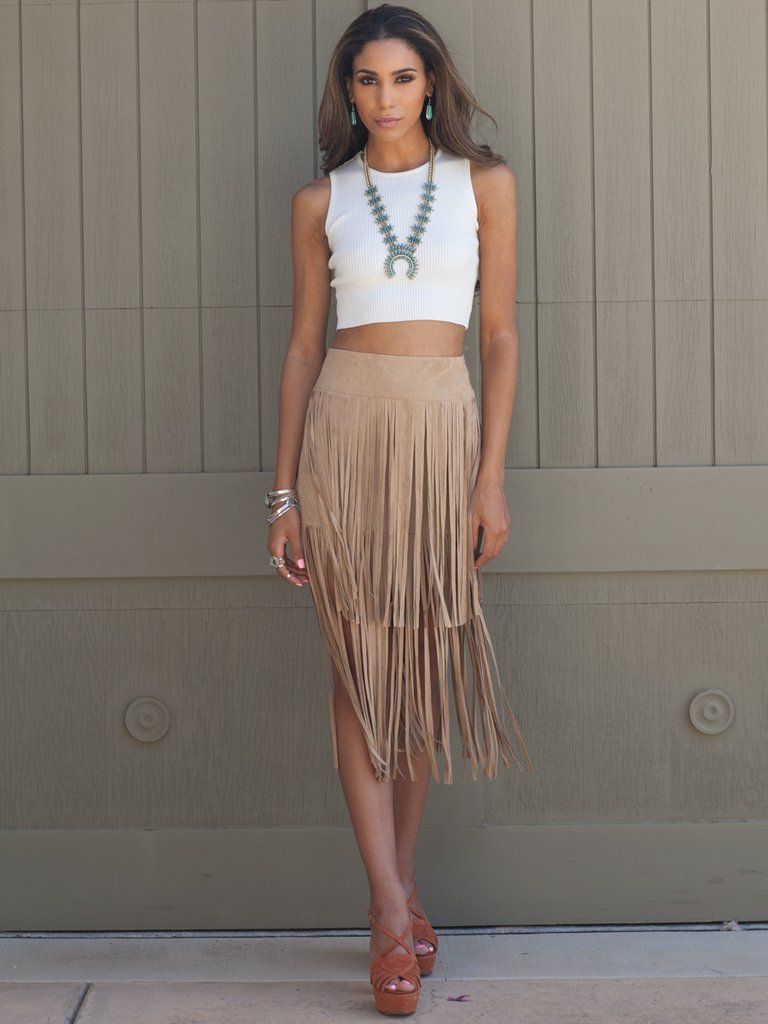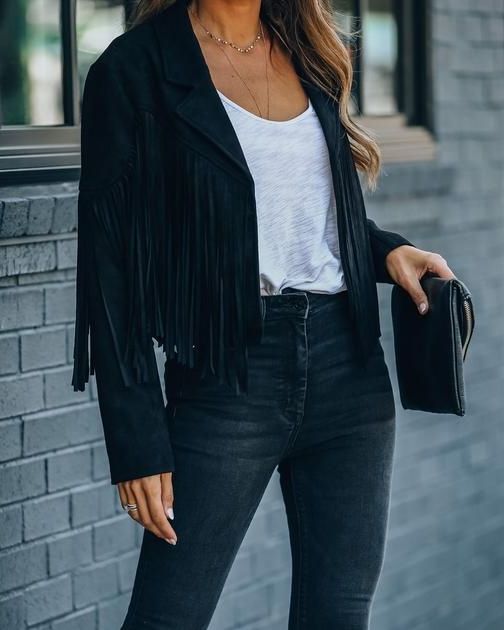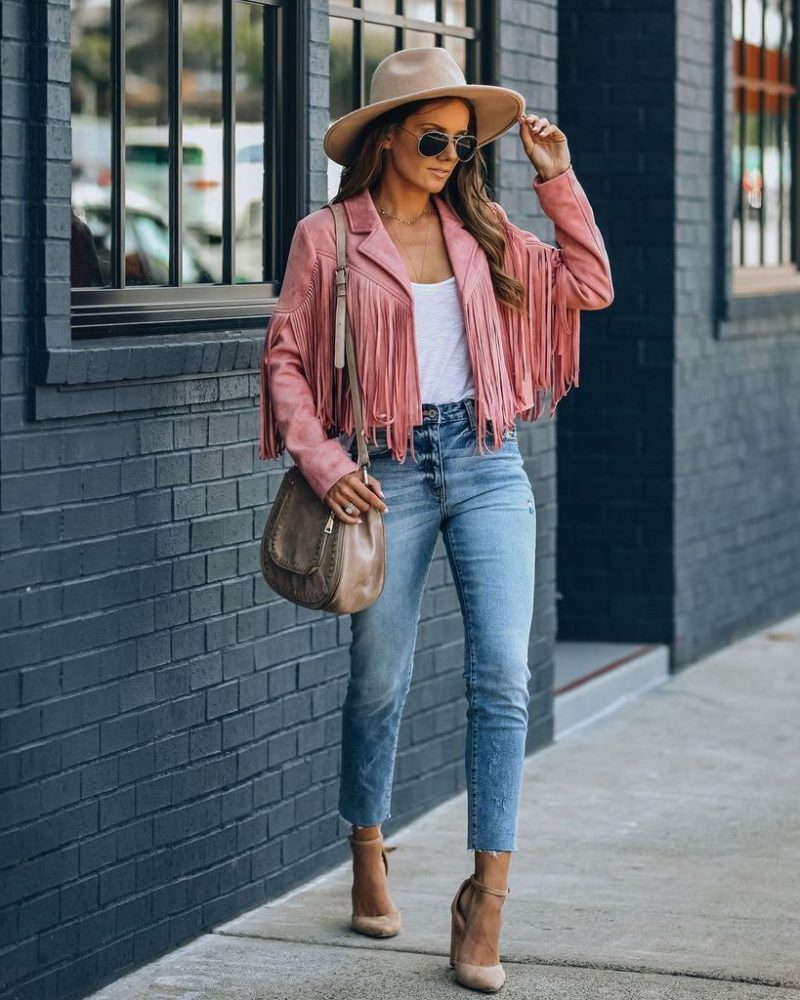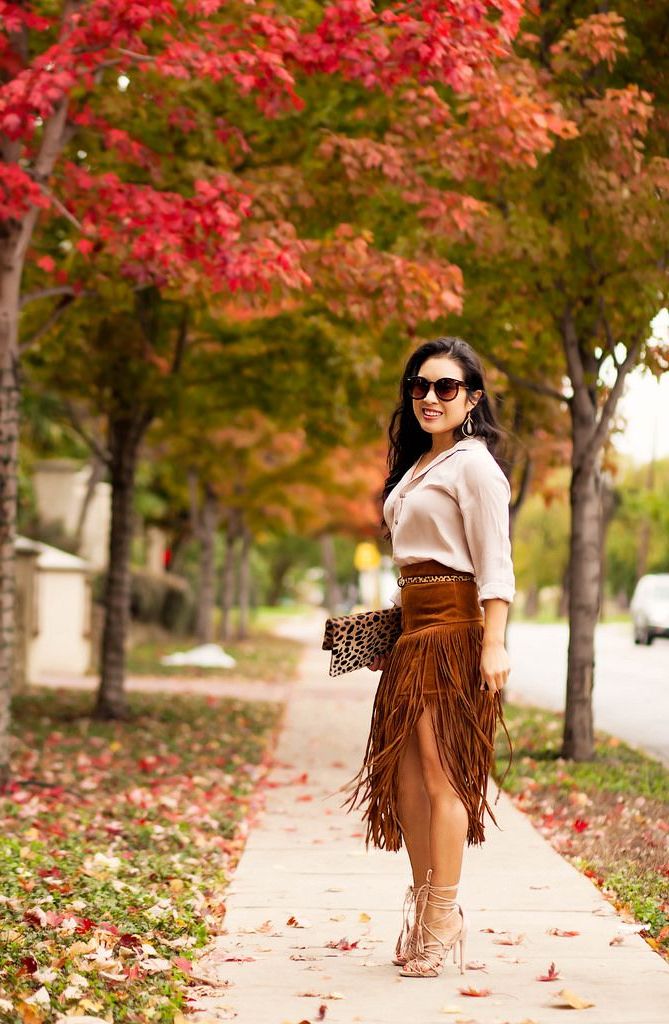 Suede Vest
A suede vest is one of those outerwear pieces that can completely change the mood of the look. This wardrobe item will look especially stylish with jeans, denim shorts, as well as with airy 1970 style dresses. Vintage and hippie lovers can safely try out suede vests embellished with fringes.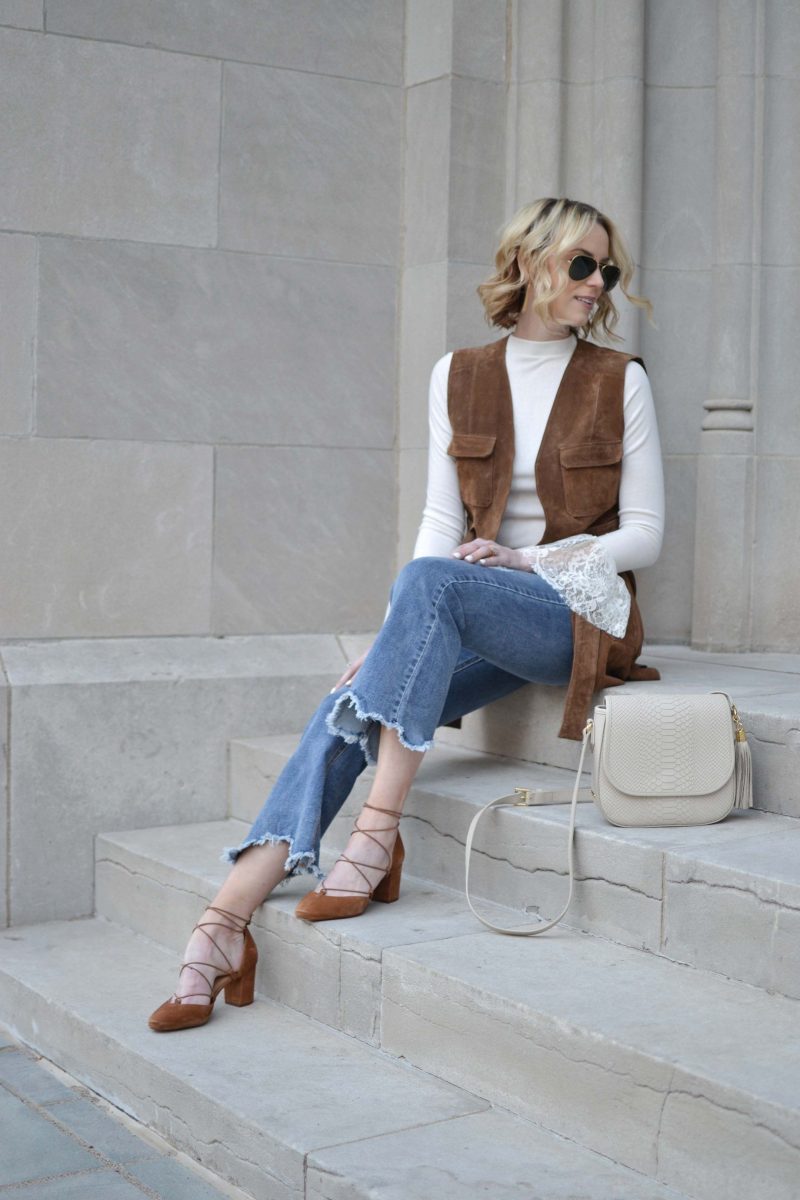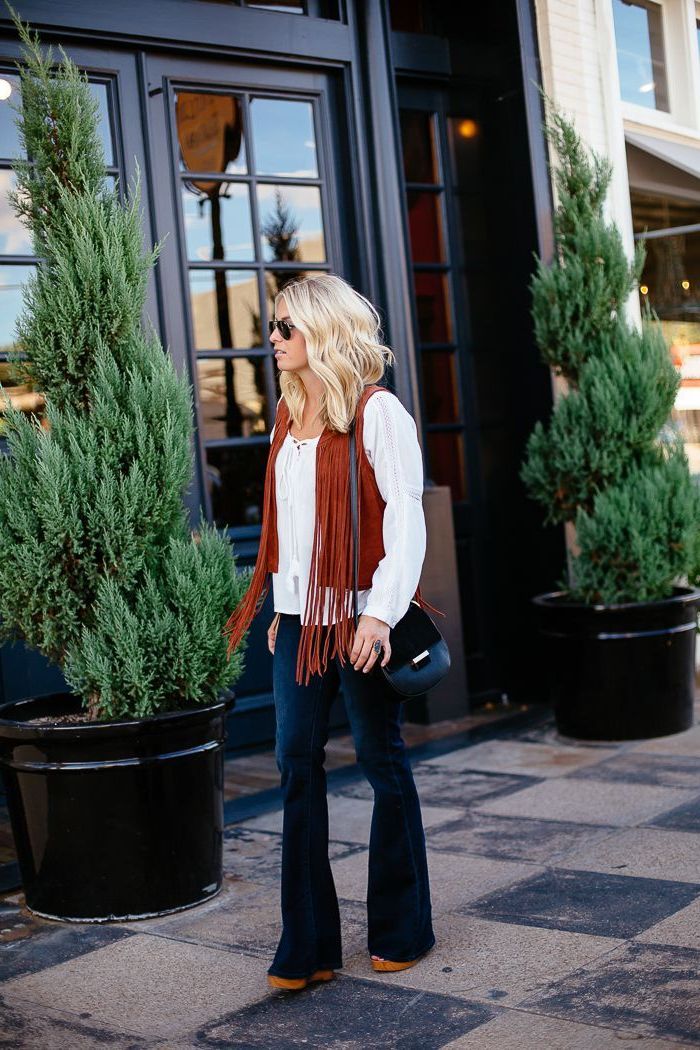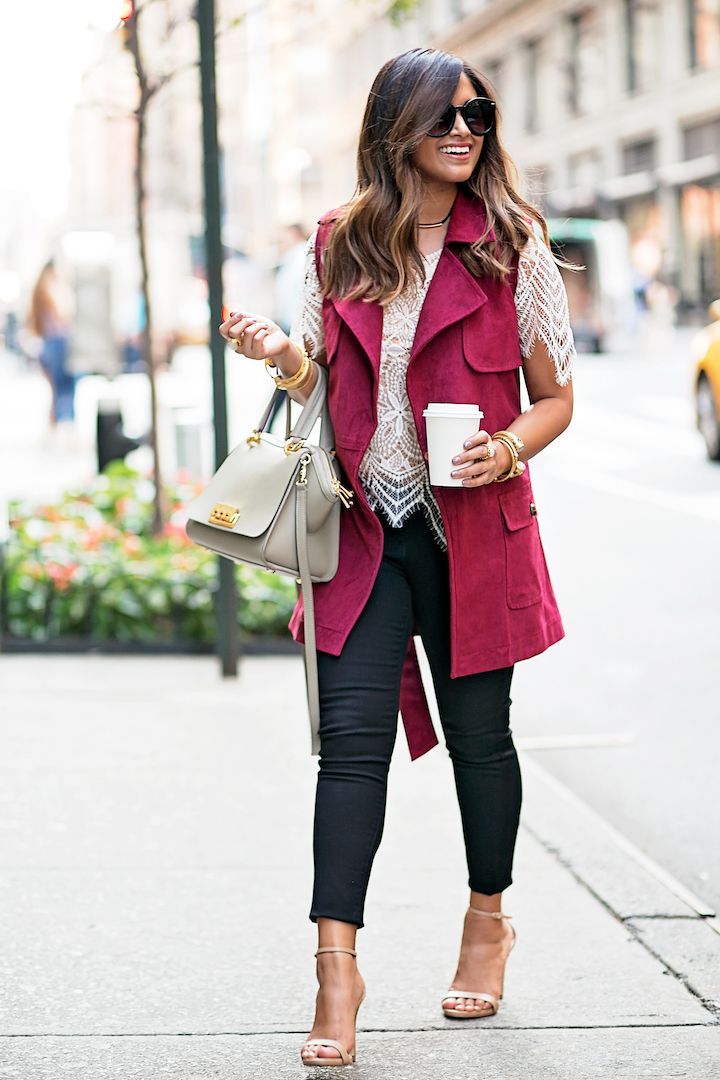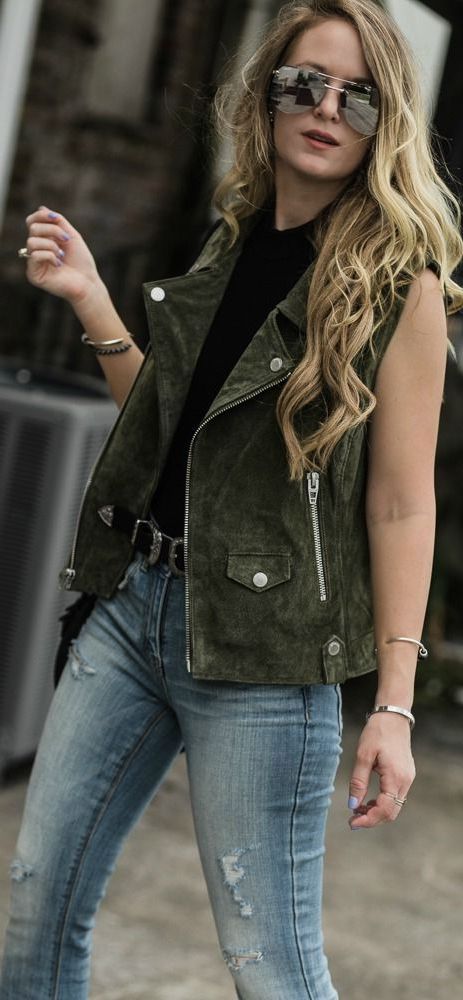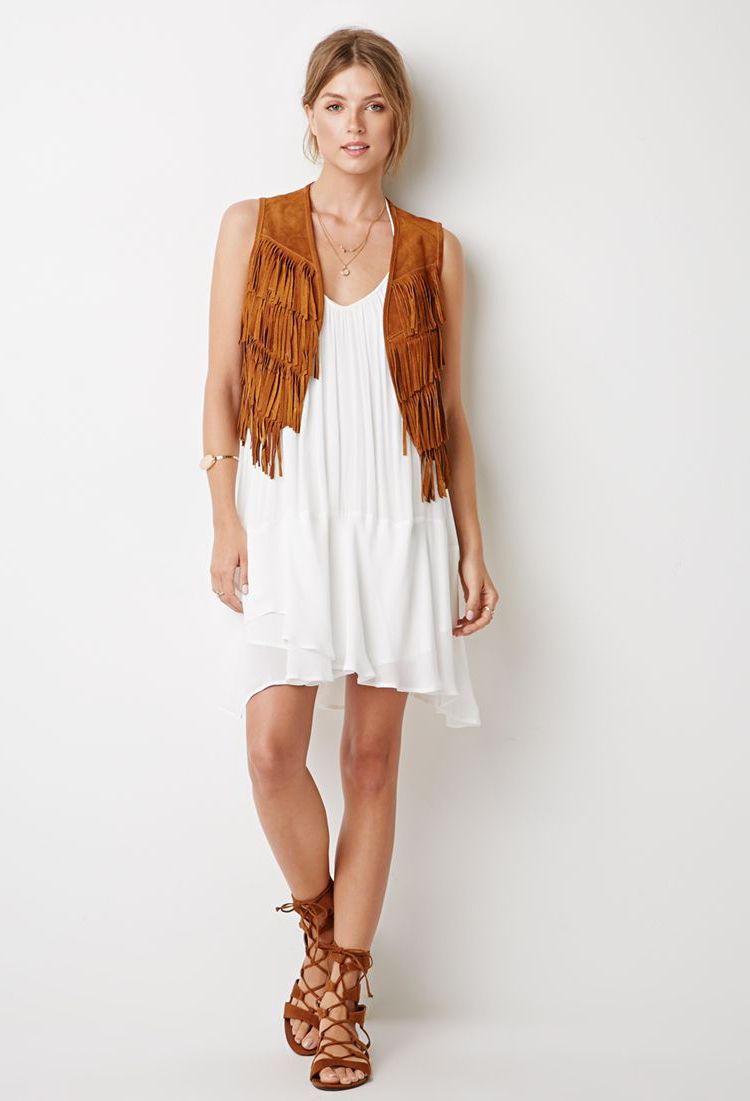 Suede Dresses
The suede dress will make you feel like the star of a boho party. However, it is worth remembering that this fashionable garment is eye-catching by itself, that's why you should be very cautious with other accessories. Give preference for loose-fitting dresses and shirt dresses.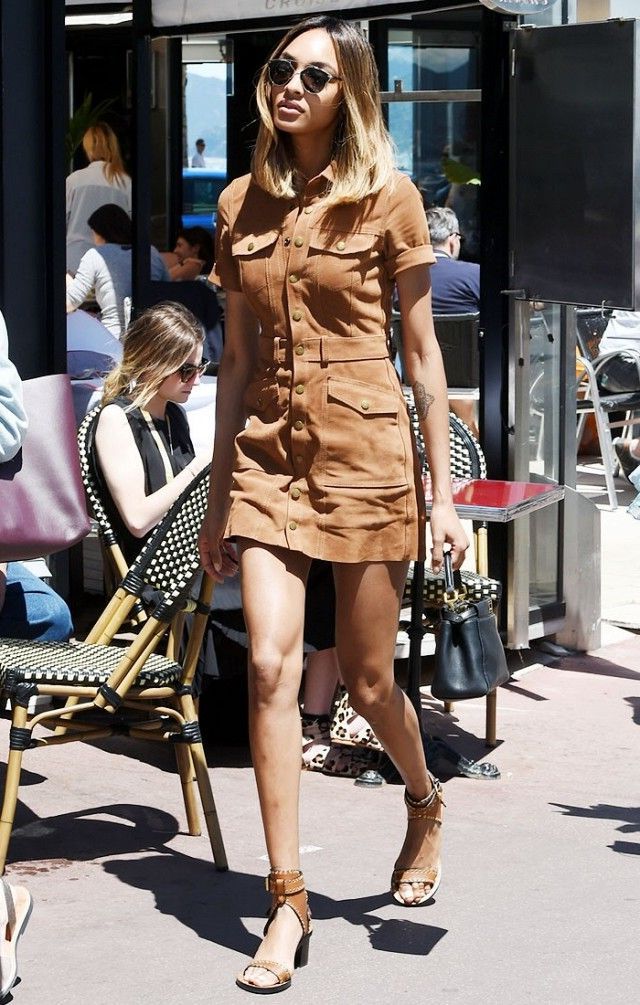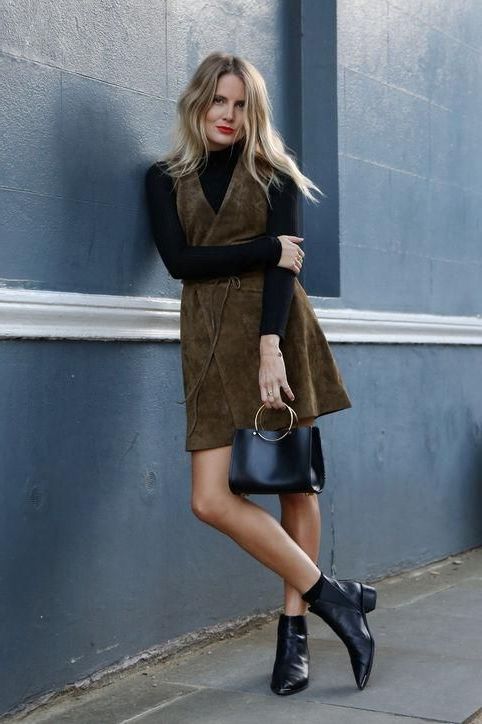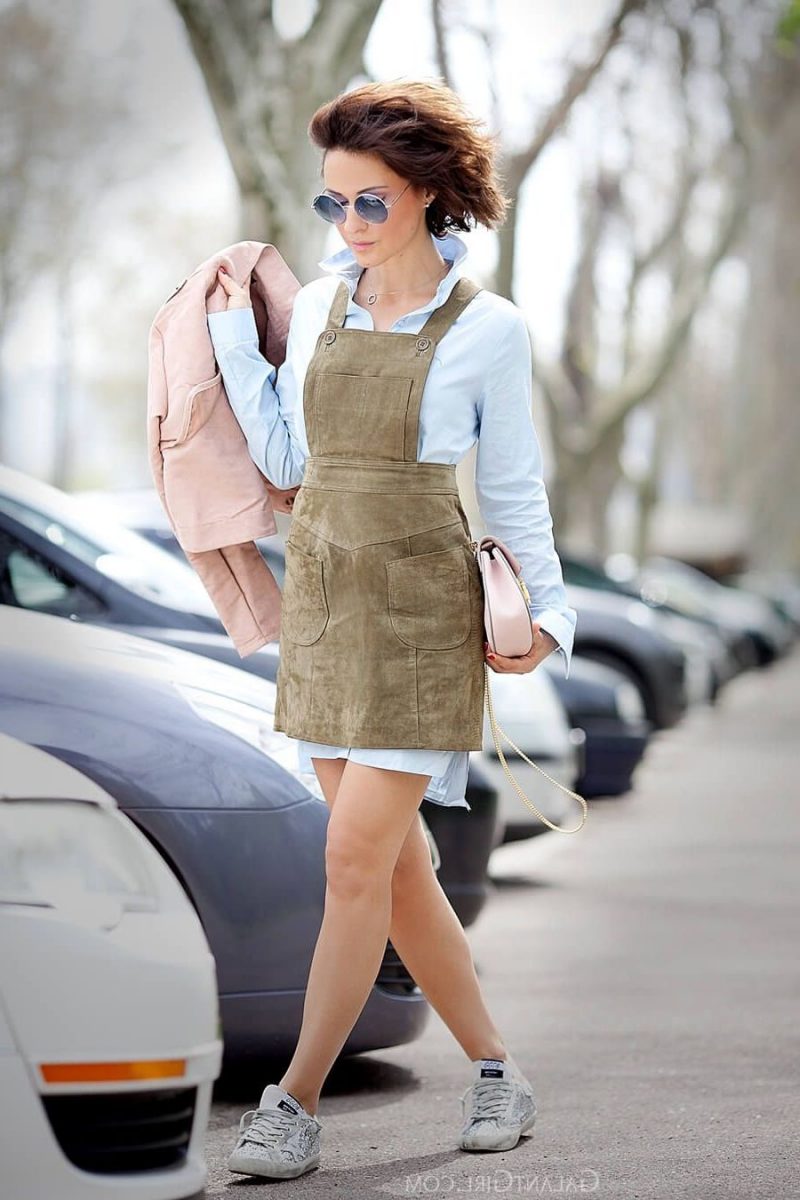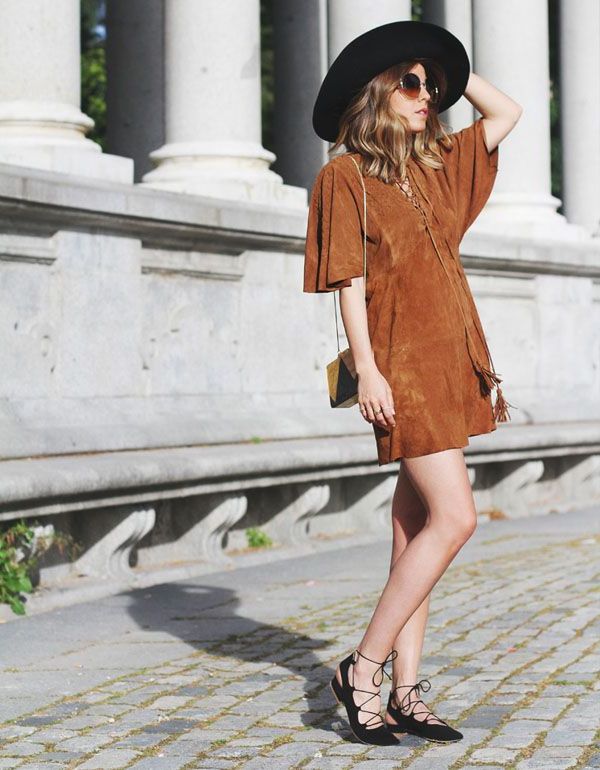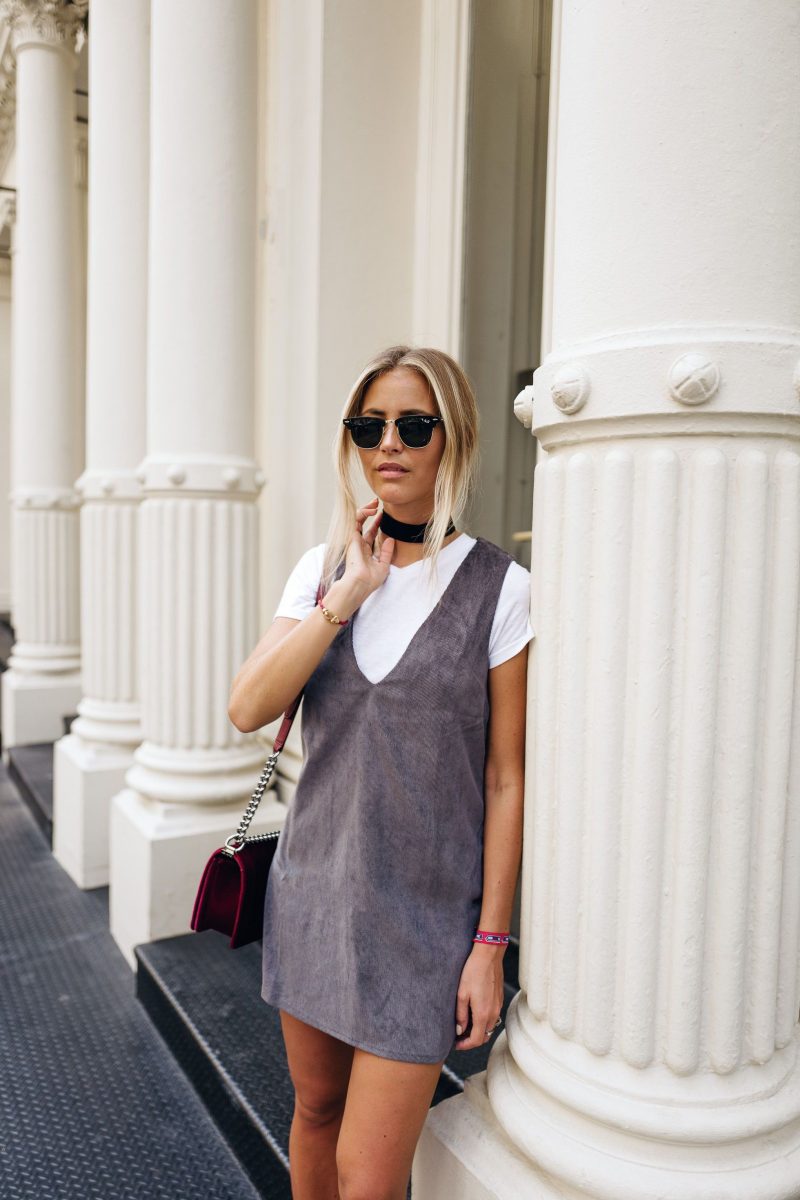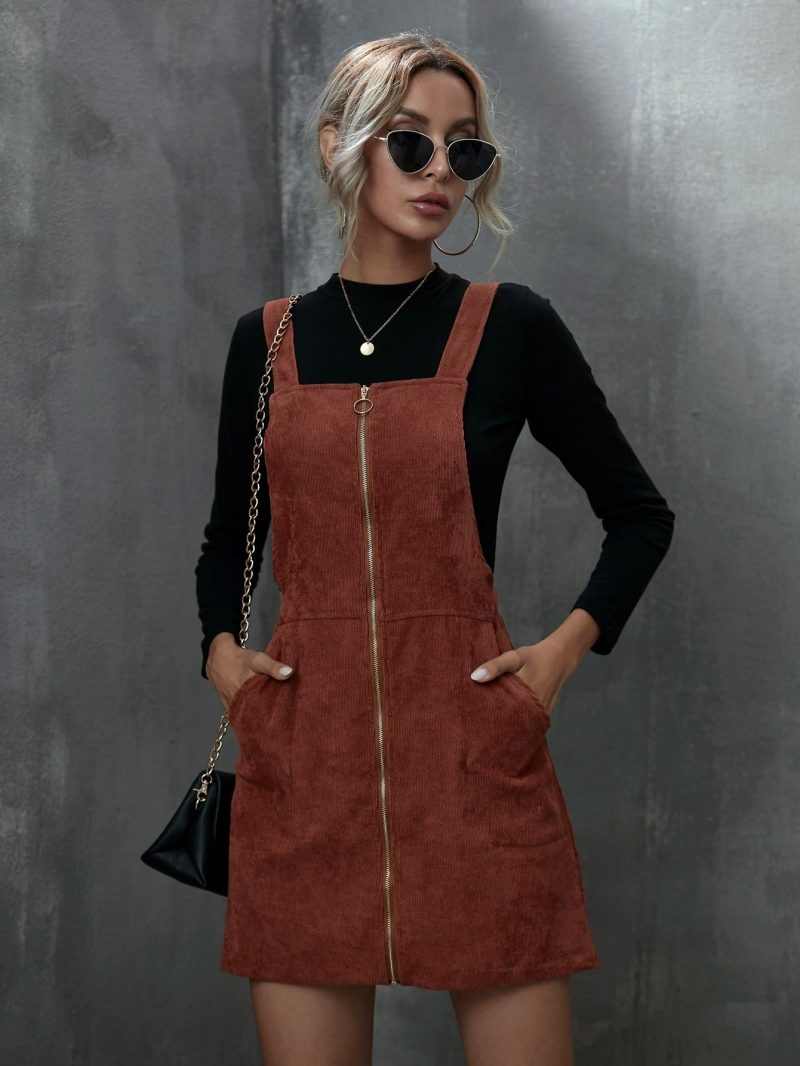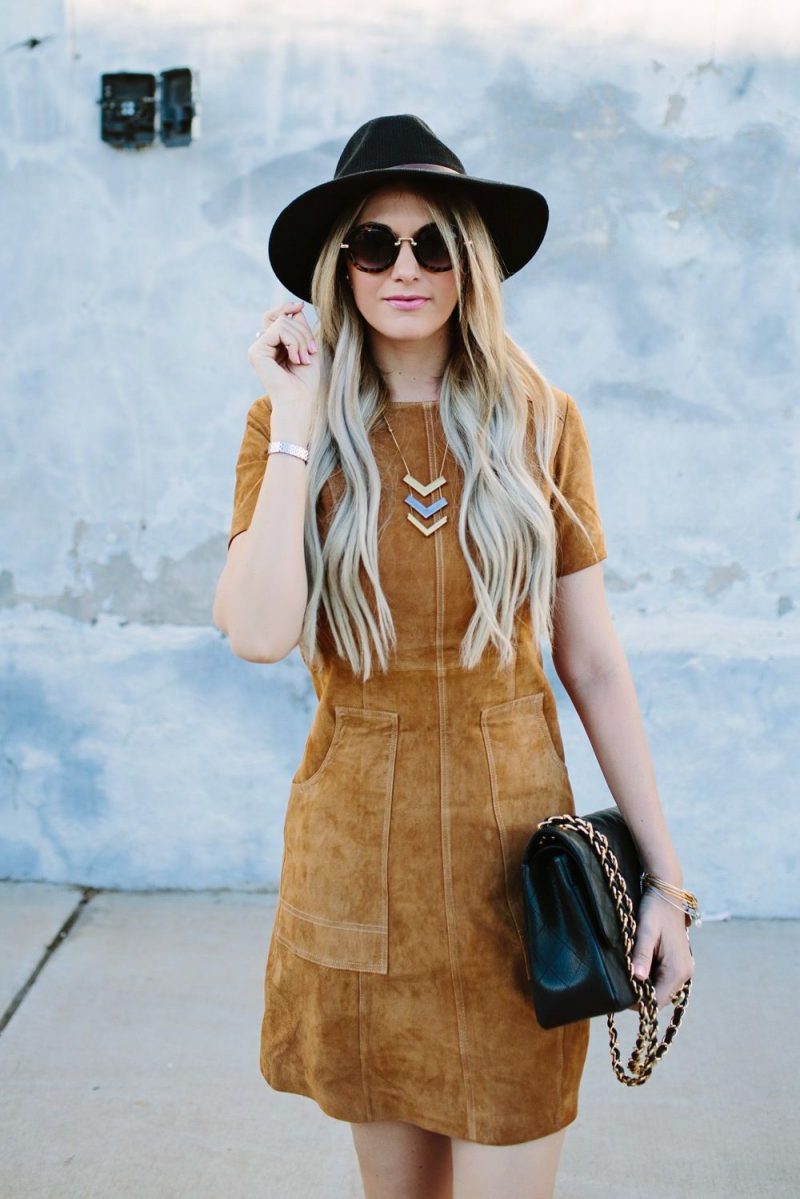 A short suede dress can become a stylish accent during your night-out or special party. It can be worn with ankle boots for creating a more formal appearance, or with low flat boots for a relaxed casual look. Complement it with a cardigan updated with fashionable Aztec patterns to turn your style to the next level.
Suede Sleeveless Top
This season, suede is relevant not only in outerwear and skirts. A real find of the upcoming summer is a suede sleeveless top. Choose the right jeans, shorts, or skirt for it.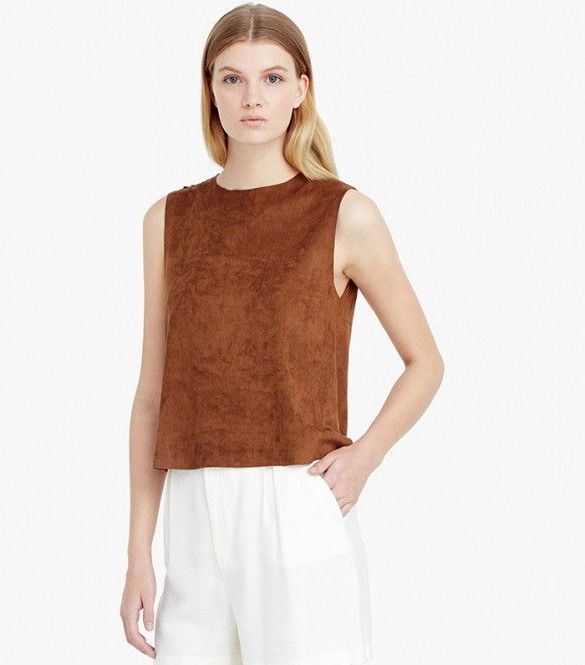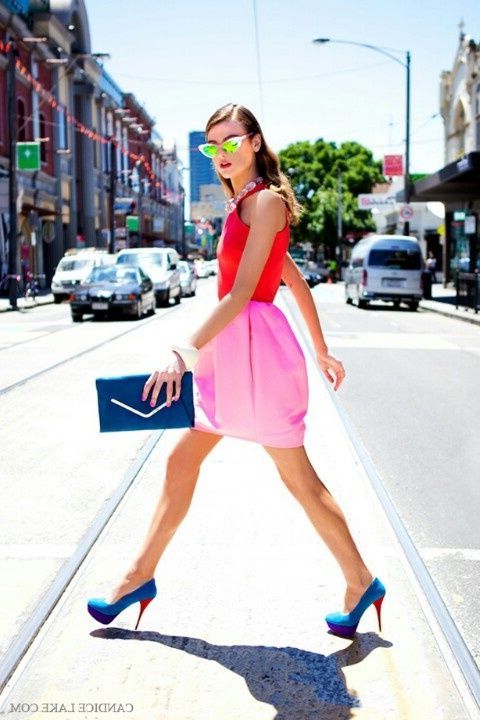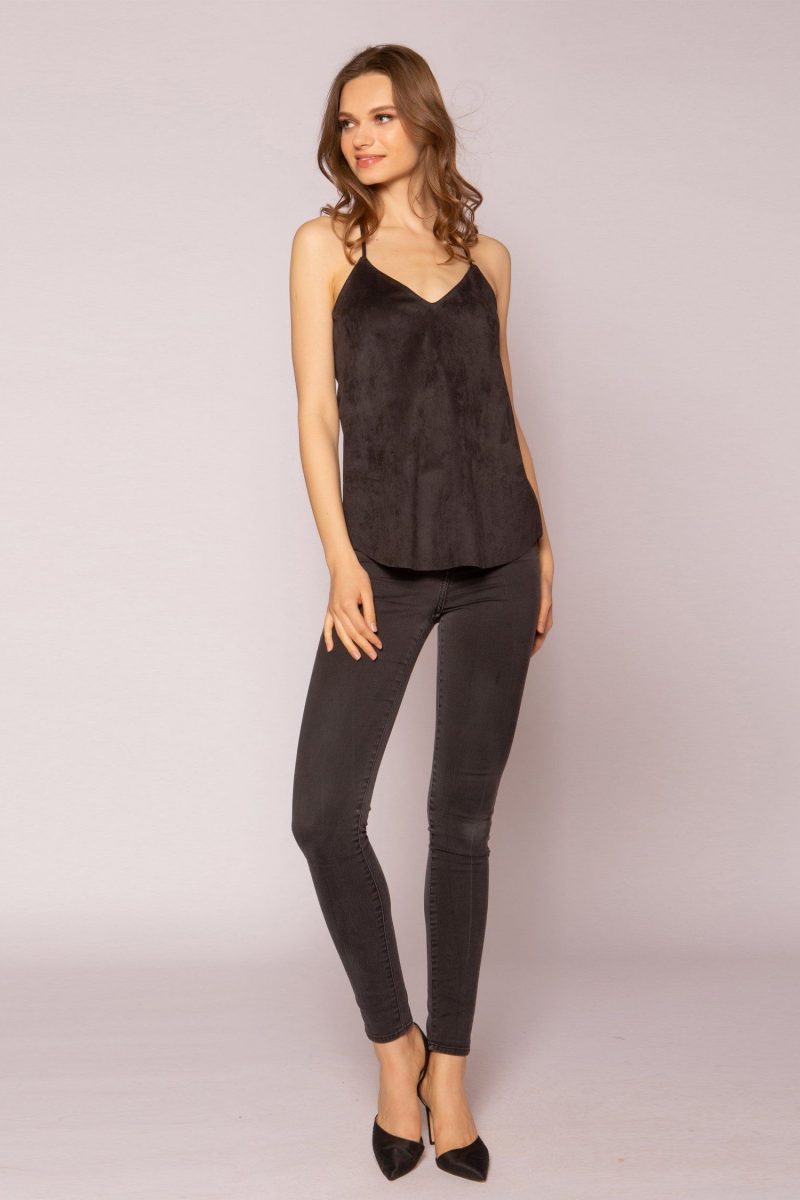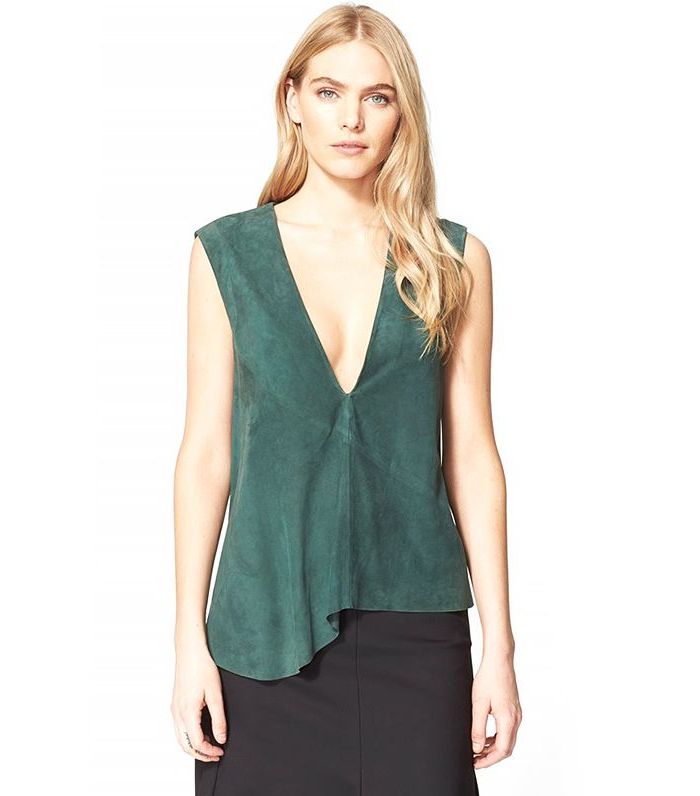 Suede accessories
For those who follow fashion trends, but do not want to look old-fashioned or be known as a hippie princess, I recommend trying on suede accessories. Pay attention to tote bags, cross-body bags, and backpacks made of suede.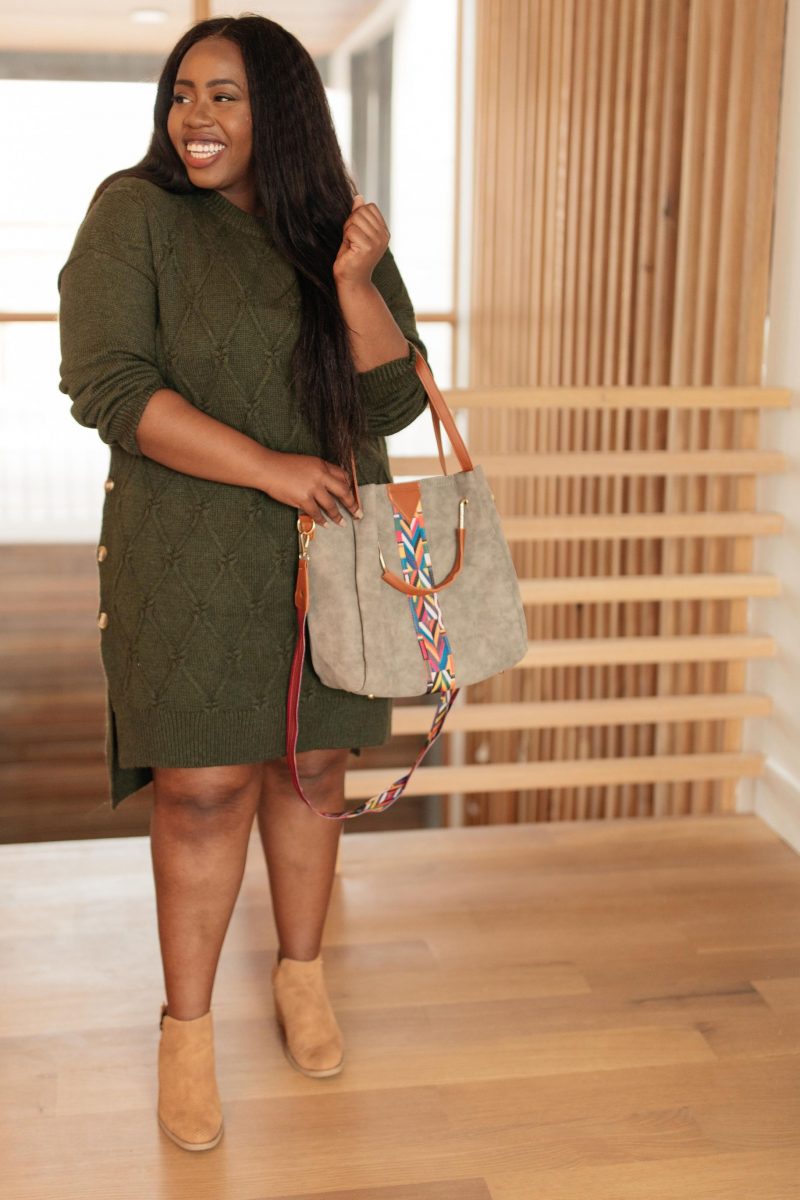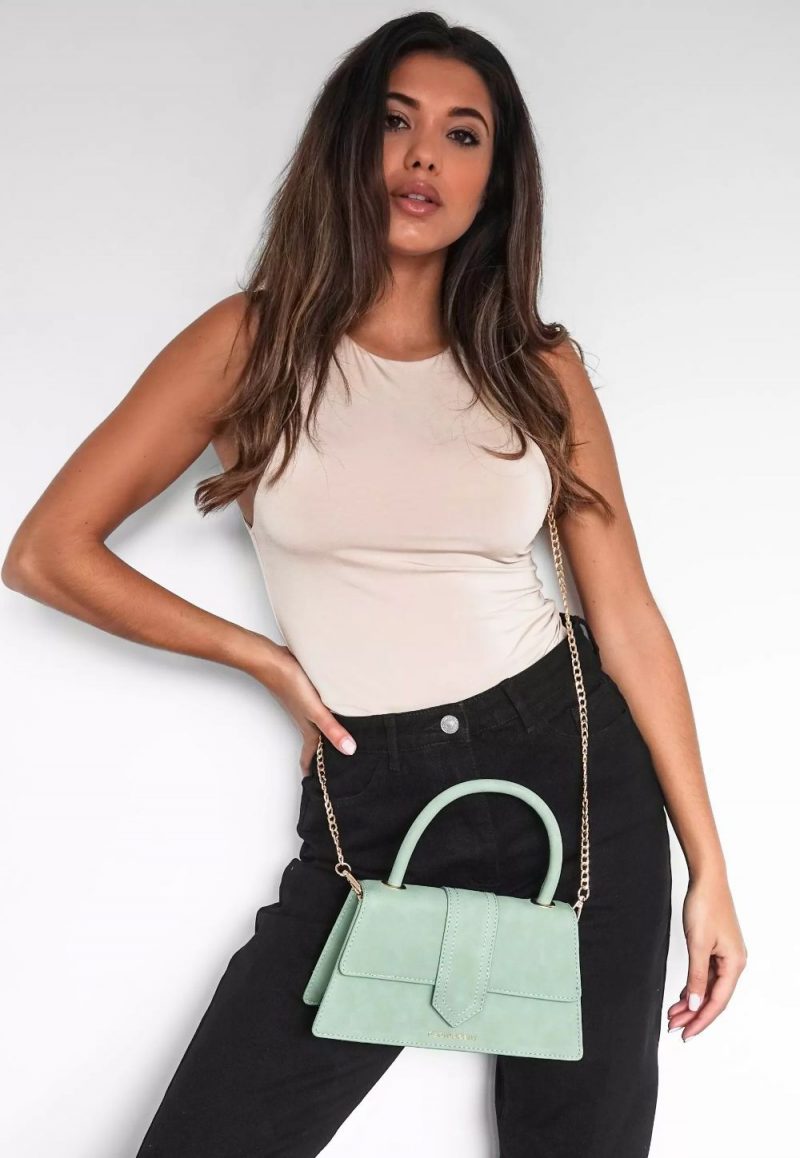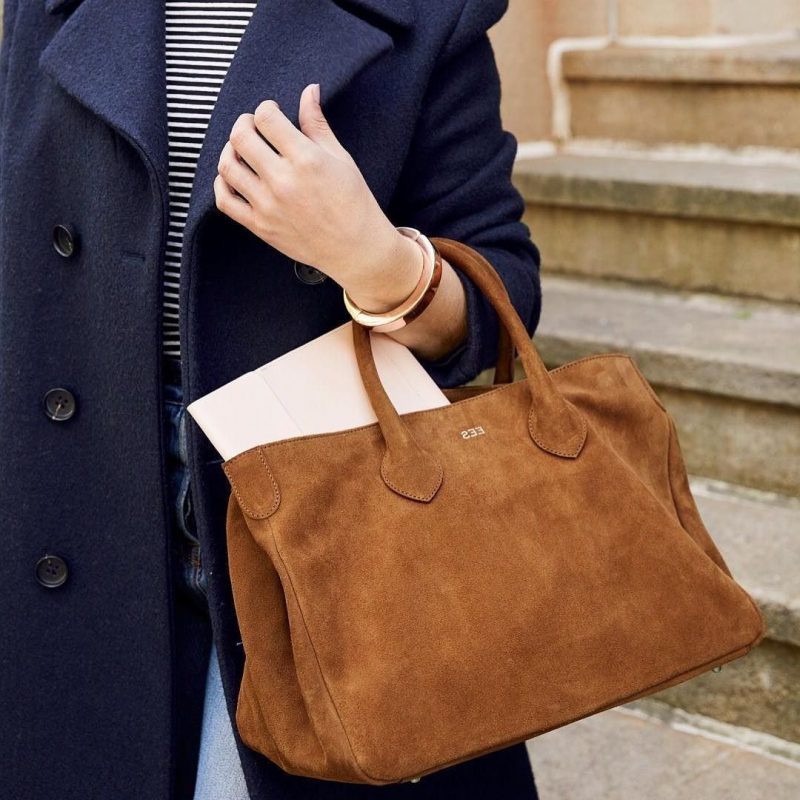 Suede shoes
The suede trend has not spared the shoes! Whether you try out oxfords, elegant pumps, you can go for the ones made of velour, nubuck, or suede. Trust me, they will take you to the peak of glamour style.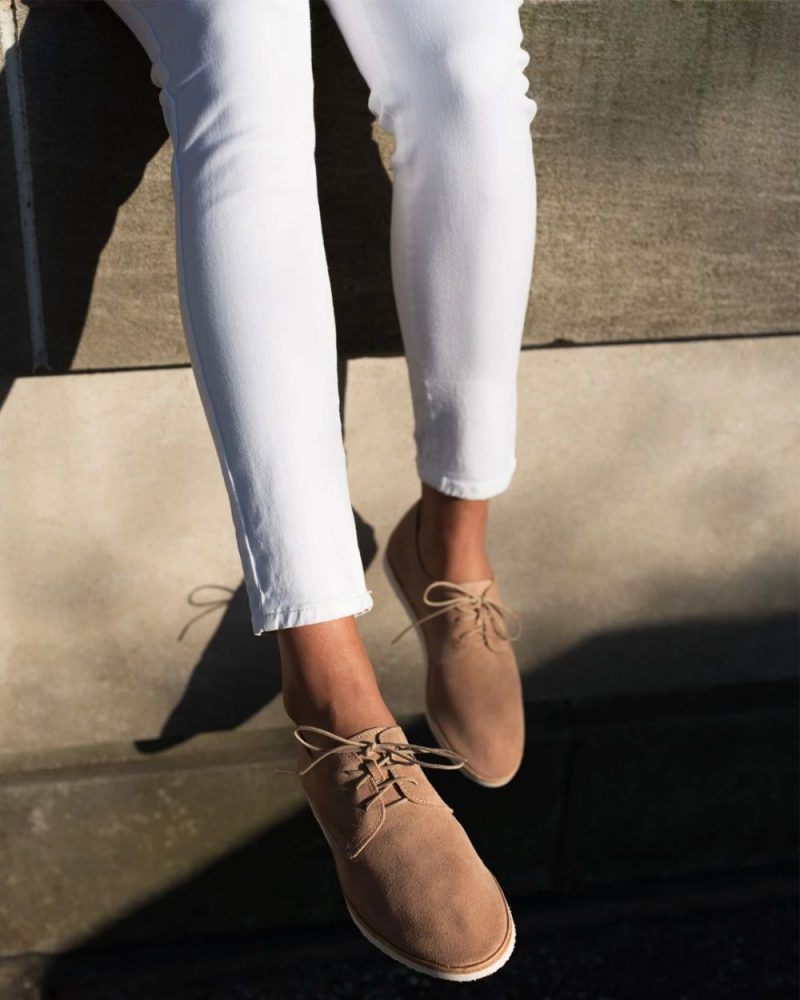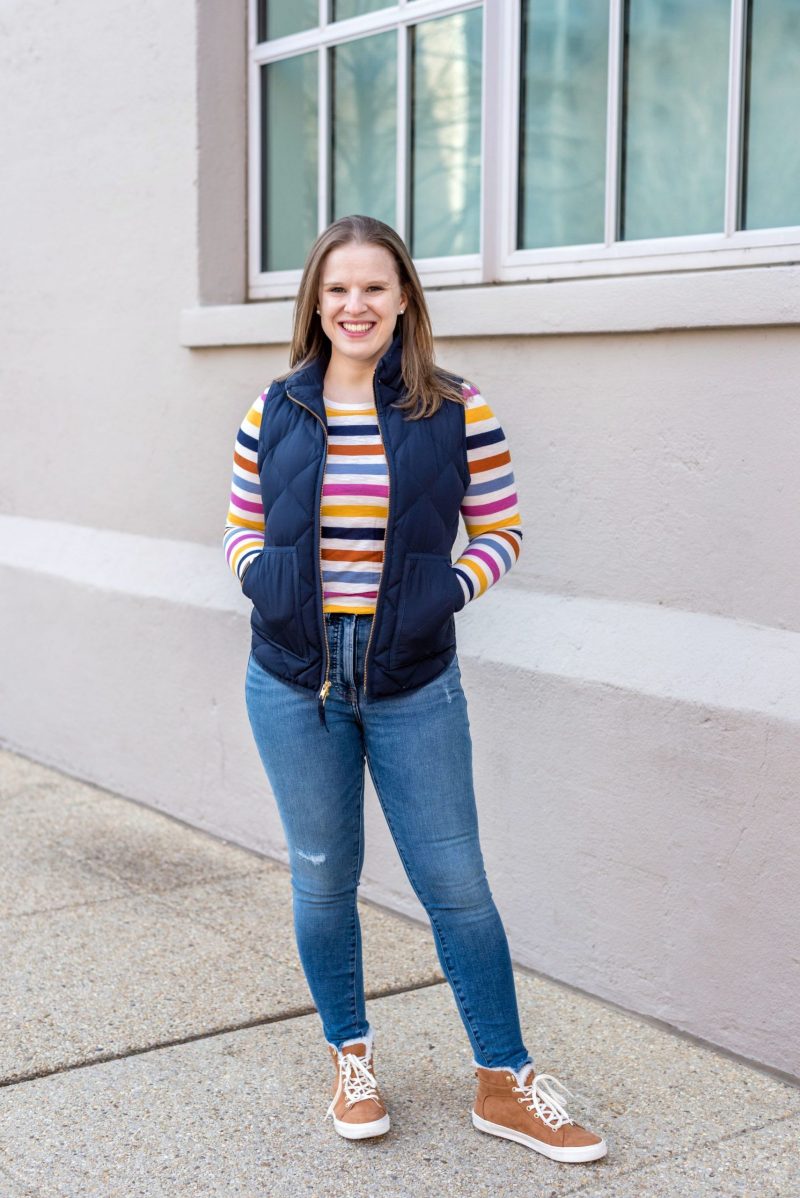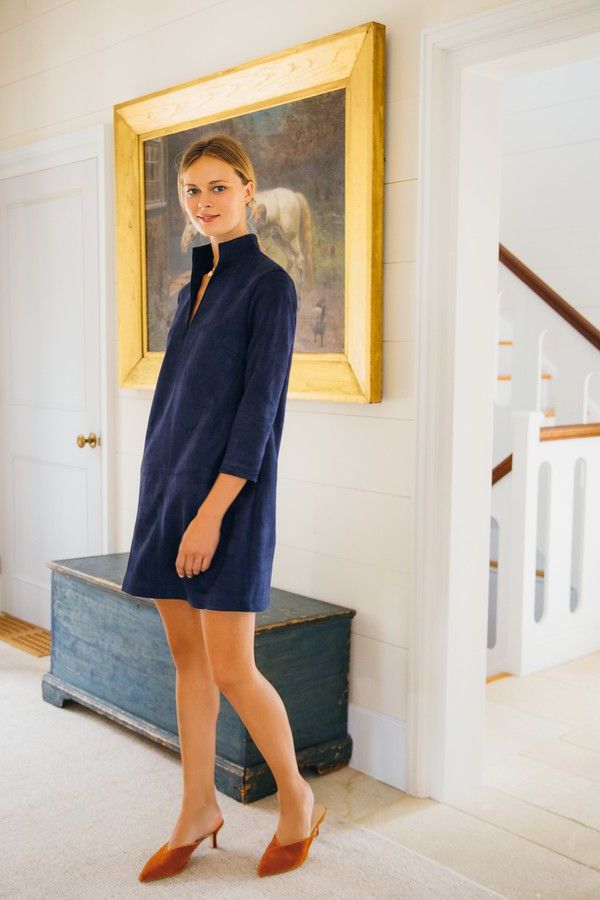 Suede boots
Boots made of suede can be combined with a mini-skirt, skinny jeans, or a short dress. A hat or a voluminous scarf in the color of shoes will help complete your outfit.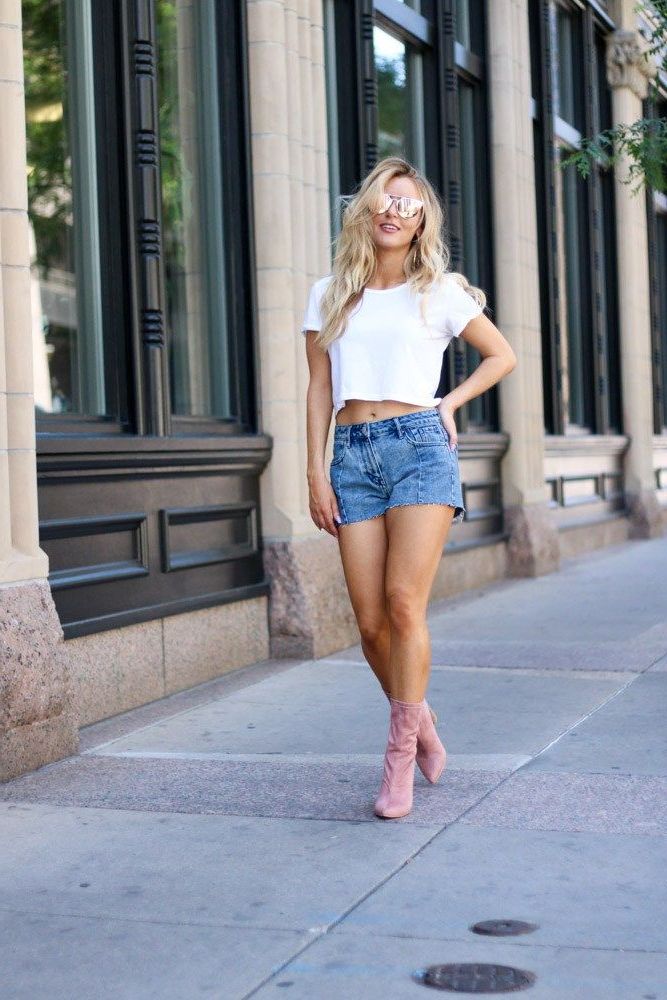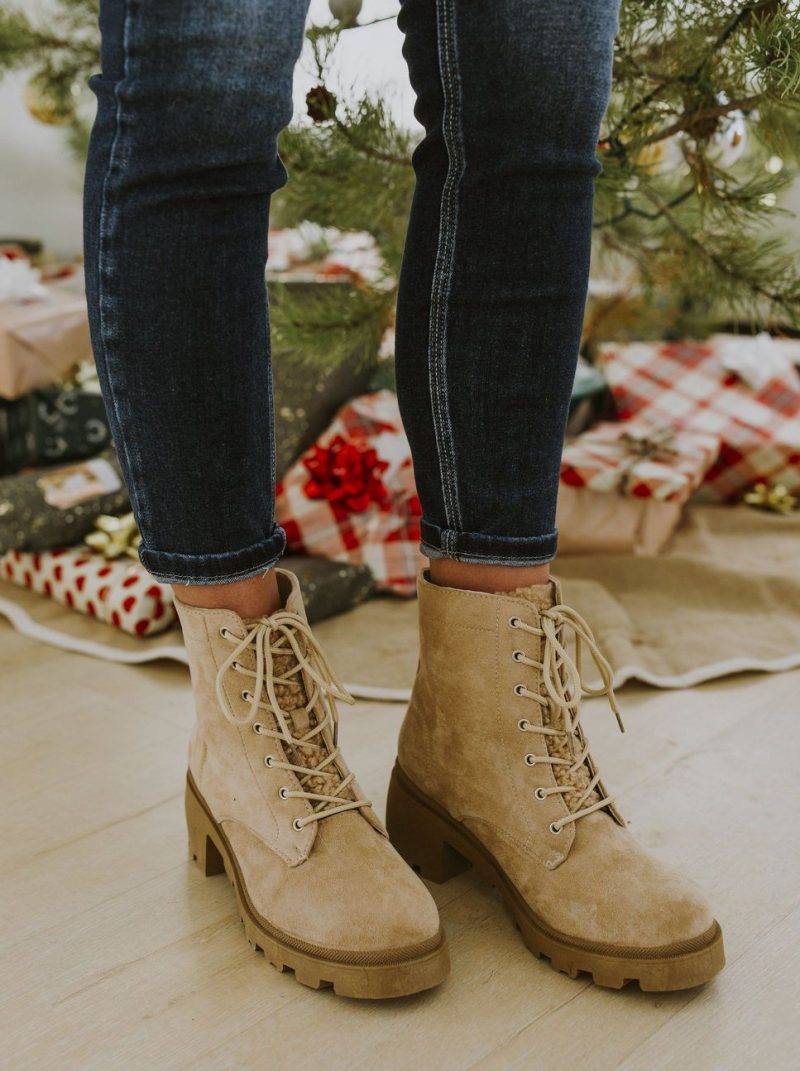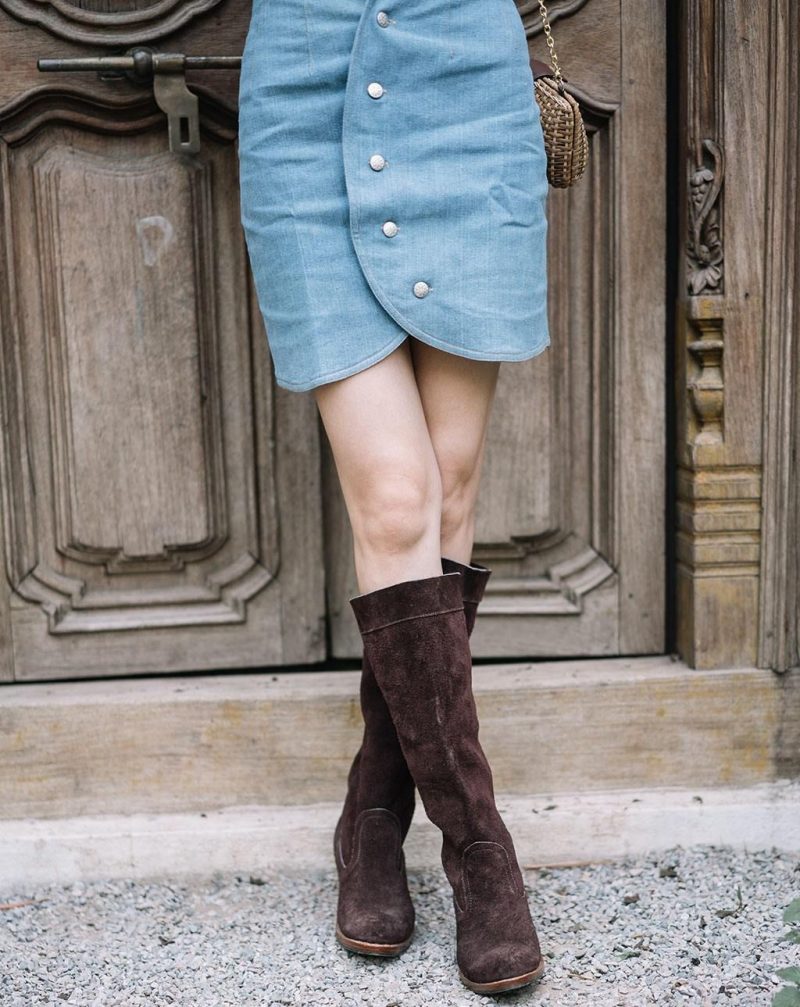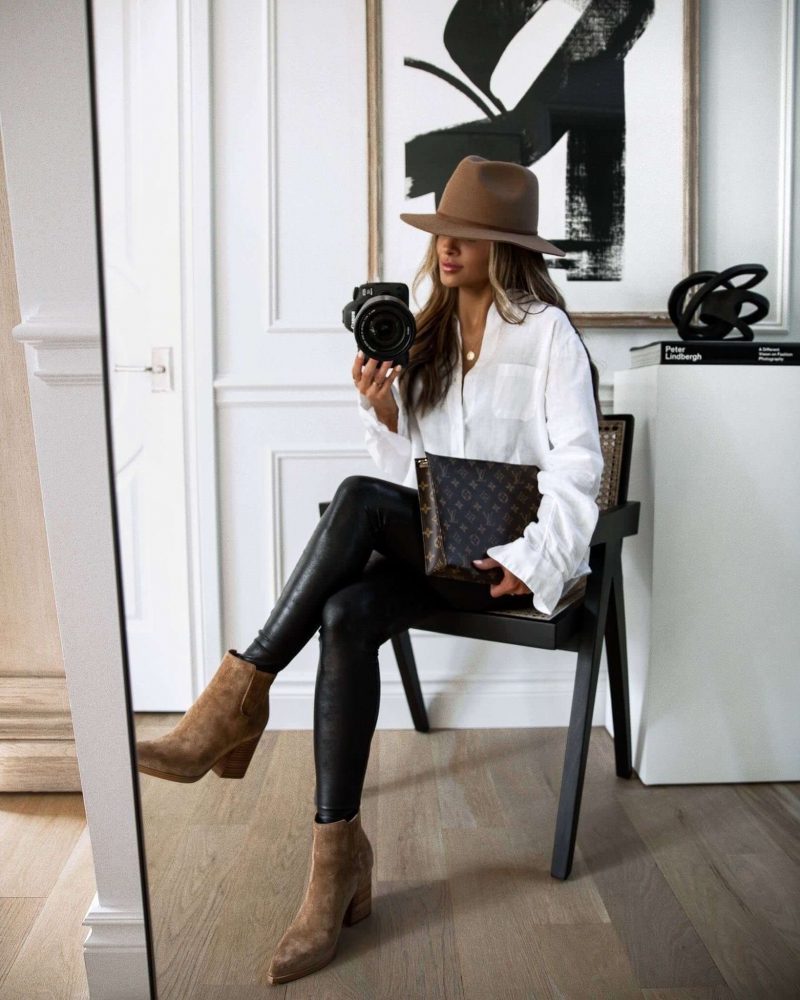 Combine jeans with suede
Two trends of the upcoming spring season are denim and suede. They perfectly combine with each other. Choose plain denim with warm suede to create fabulous sets. Pair skinny, straight, or flared jeans with suede vests and jackets.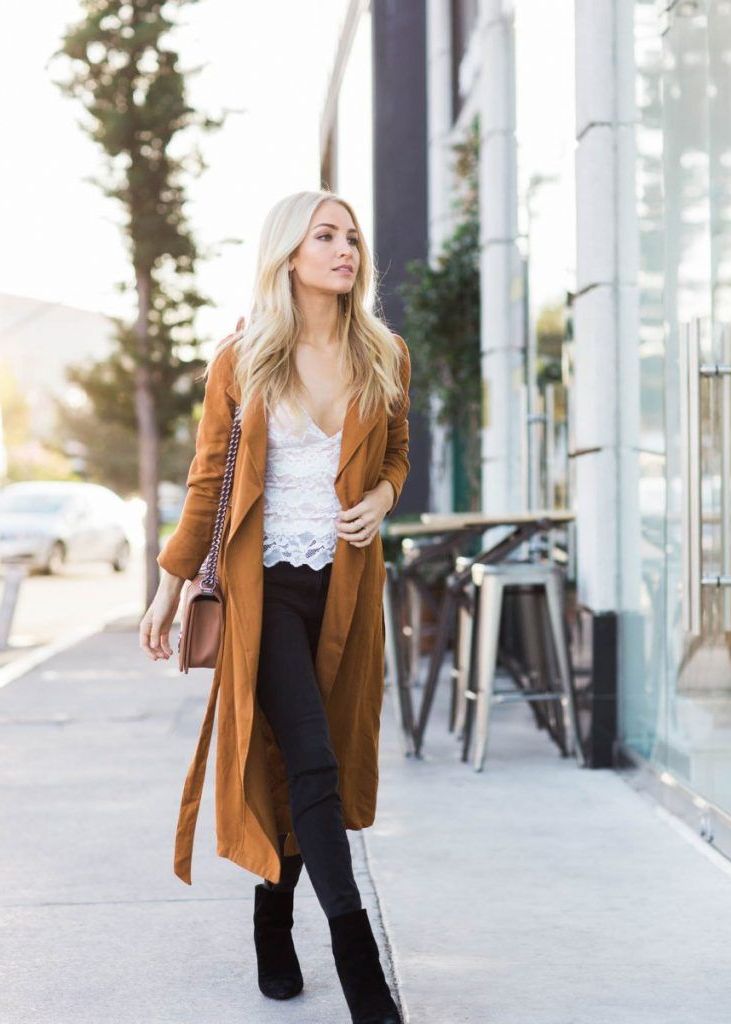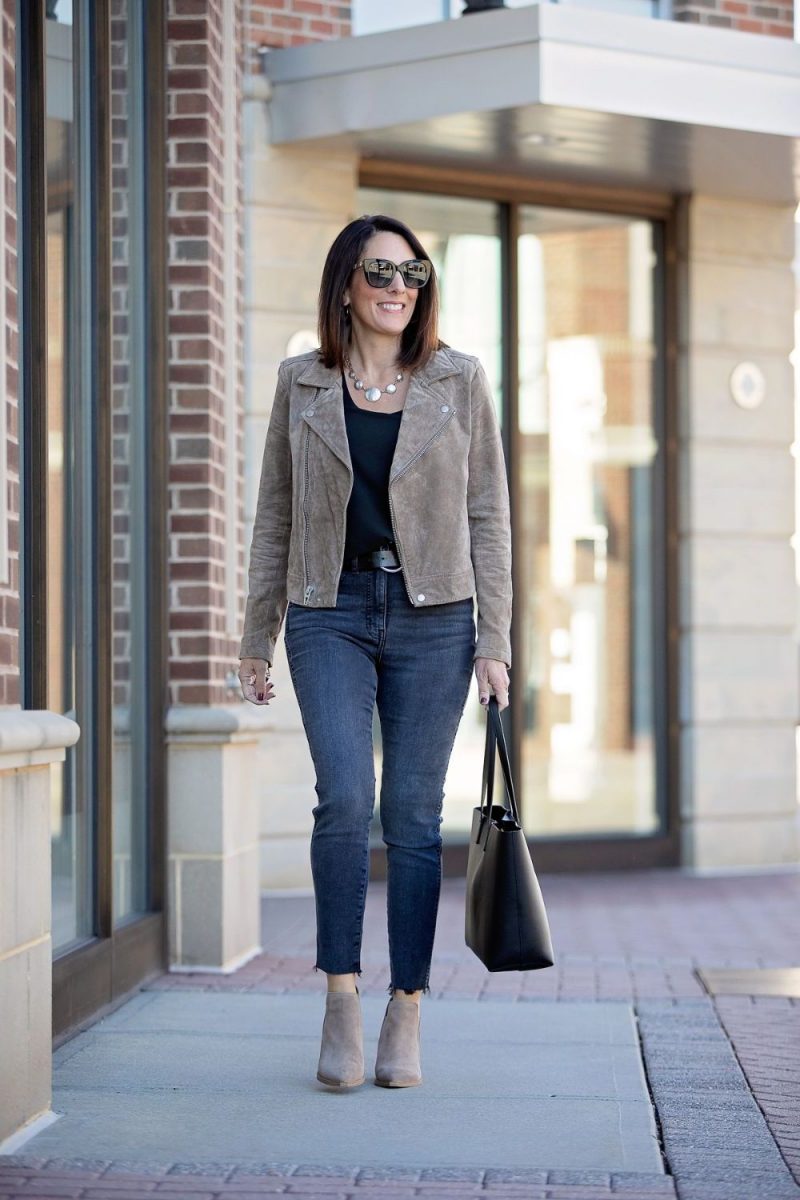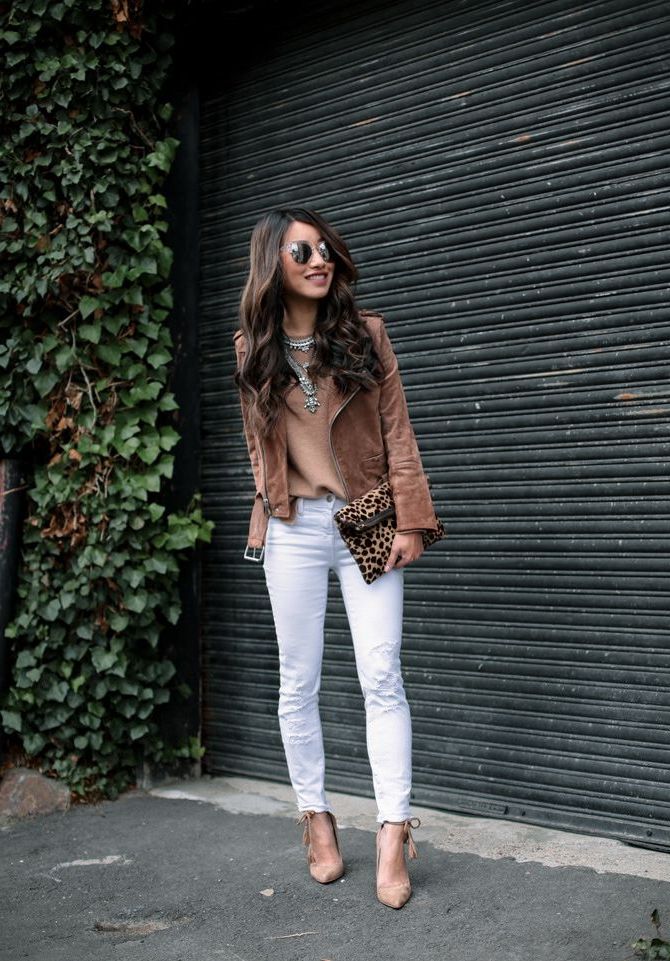 Monochrome Suede sets
Sets in different shades of the same tone can also be interesting. Combining brown shades of suede with beige, coffee or olive will create very interesting outfits.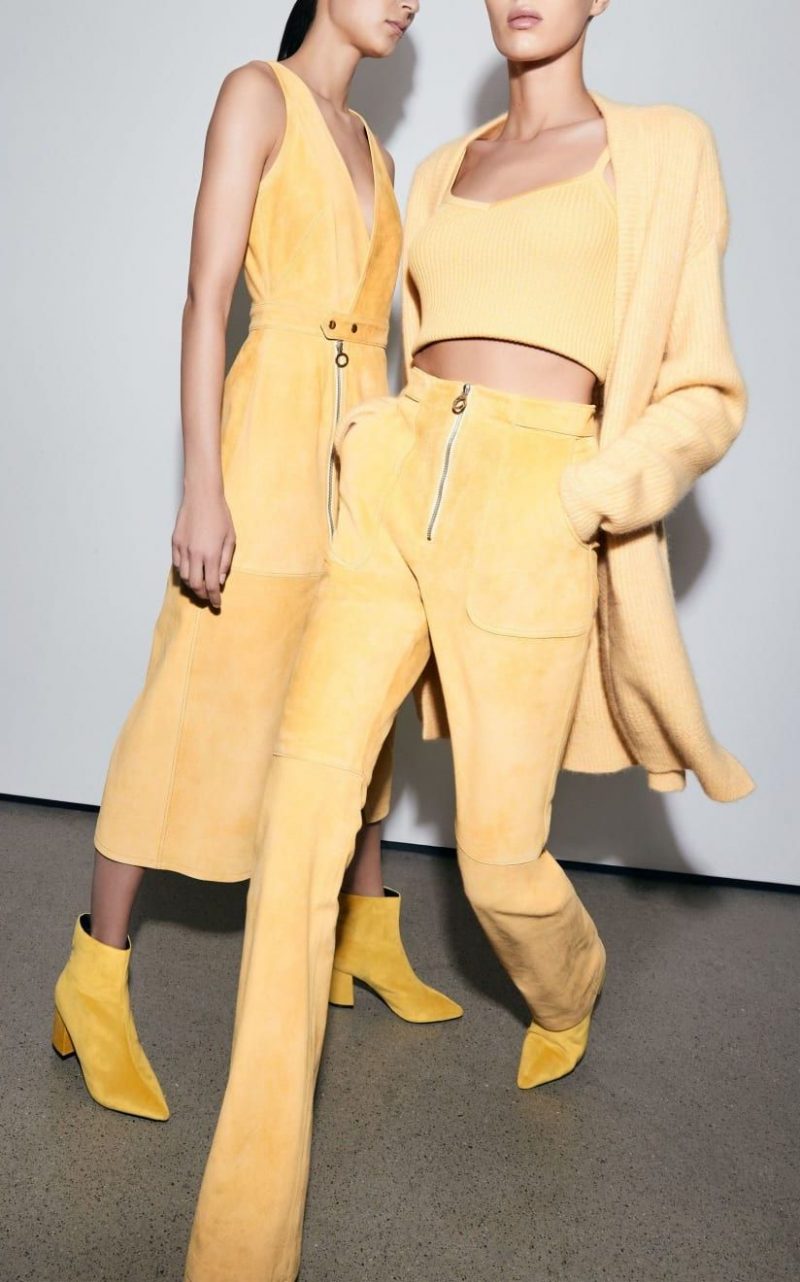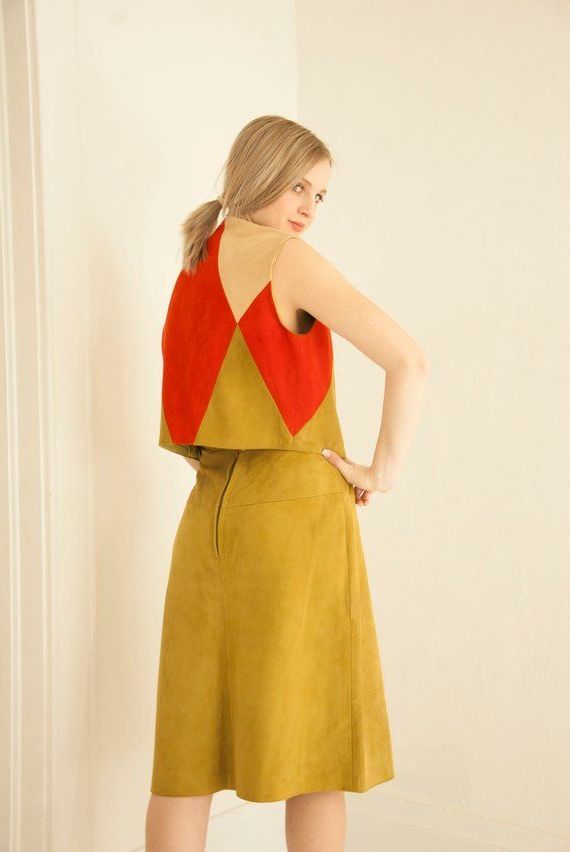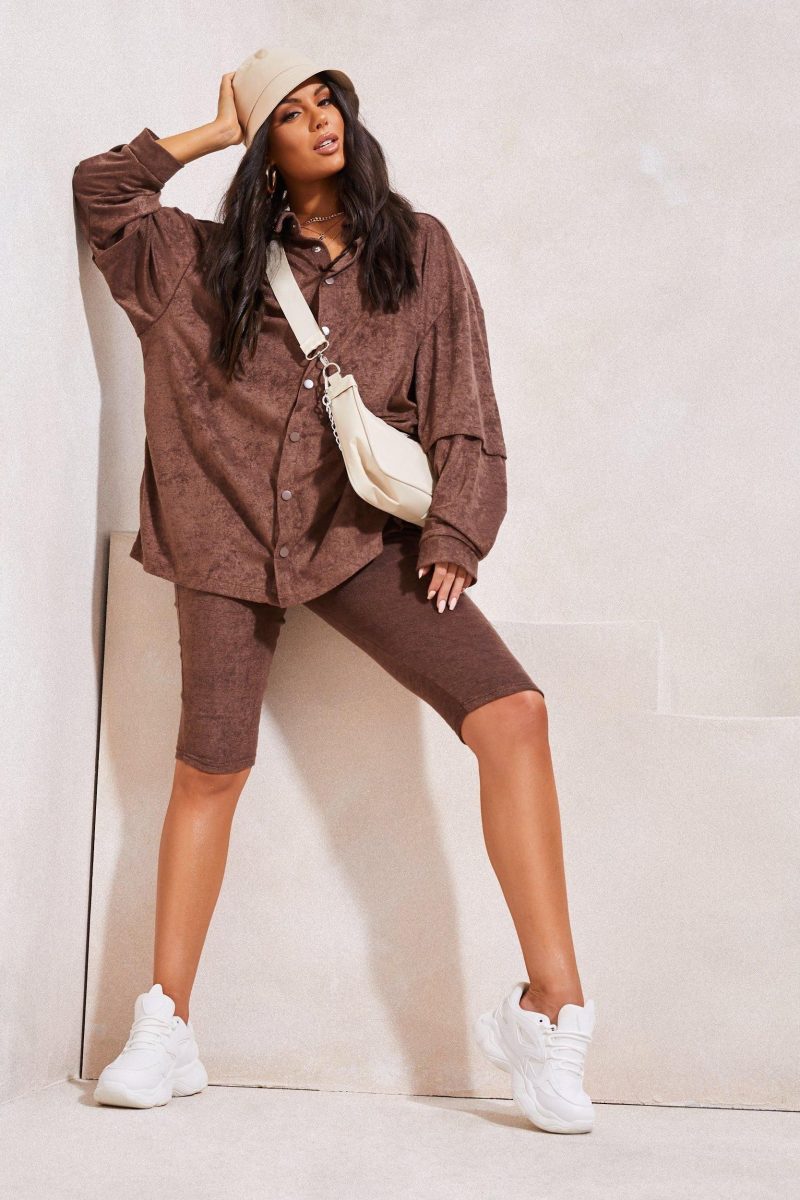 Stylish Suede outfits with black color
Suede looks very impressive when paired with black wardrobe elements. Adding suede to the total black look will create a stylish and bright accent to the whole outfit.