Hey, I am into button-up shirts and today we are going to observe the best ways how to wear button-ups for women in real life. You are about to see my favorite street style ideas and tips for those who want to embrace their style.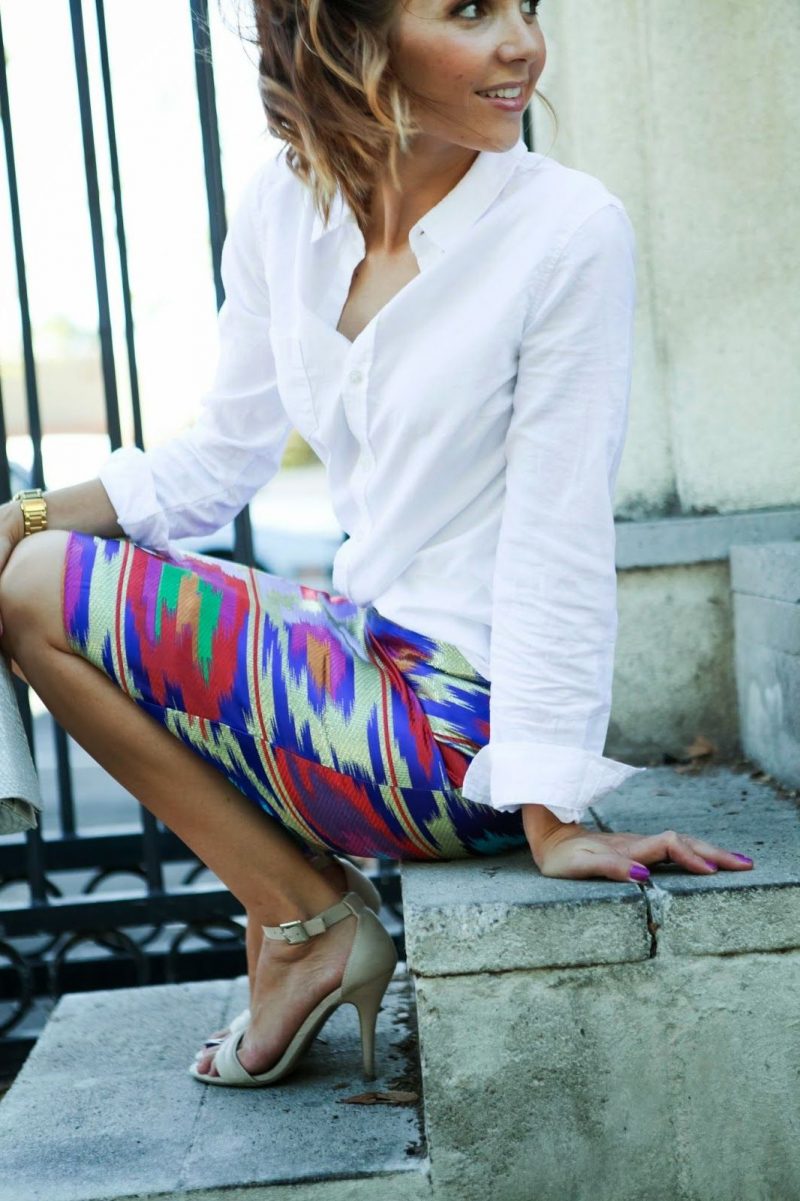 The white shirt looks gorgeous teamed with a multicolored print pencil skirt and ankle-strap heeled sandals.
In the XX century, women began to actively wear men's clothes. Global changes in fashion have been driven by social changes. Two world wars swept through the women's wardrobe, forcing them to choose practical outfits. As you all know, button-up is an important part of every men's business wardrobe.
Pastel pink shirt is tucked in navy slim pants updated with purple heeled pumps: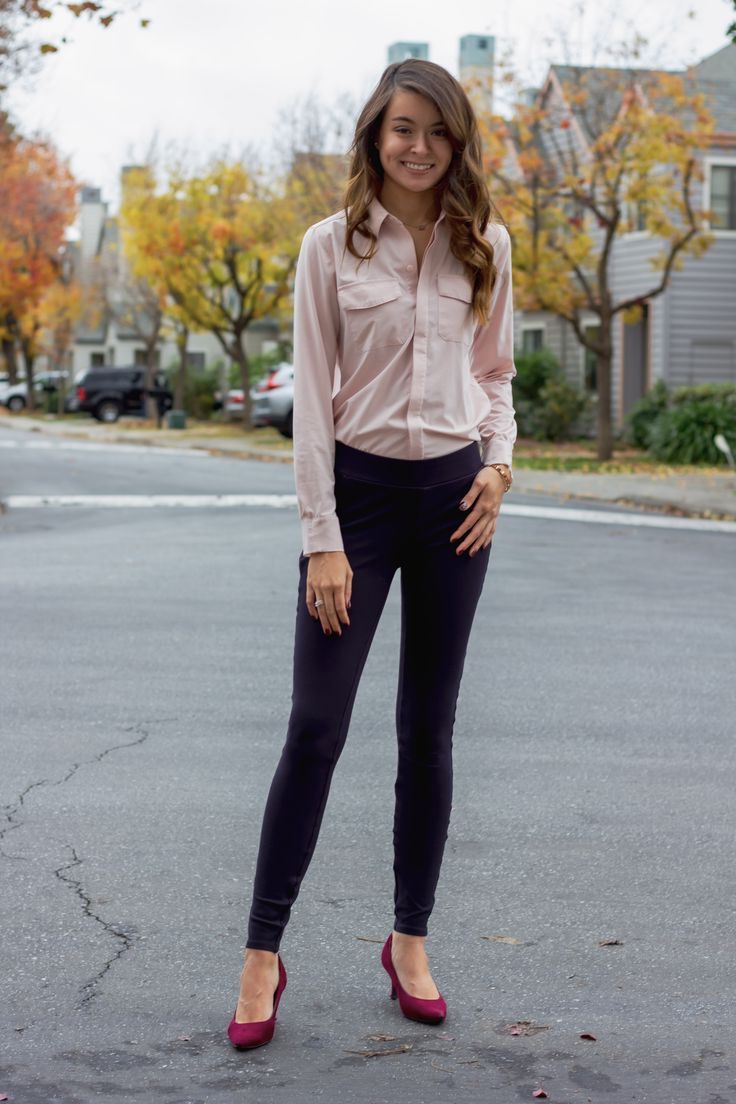 A white shirt looks pretty chic tucked in a denim mini skirt completed with velour dark blue heeled shoes: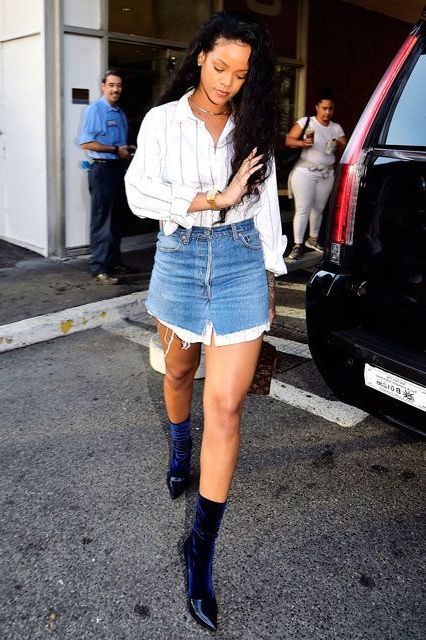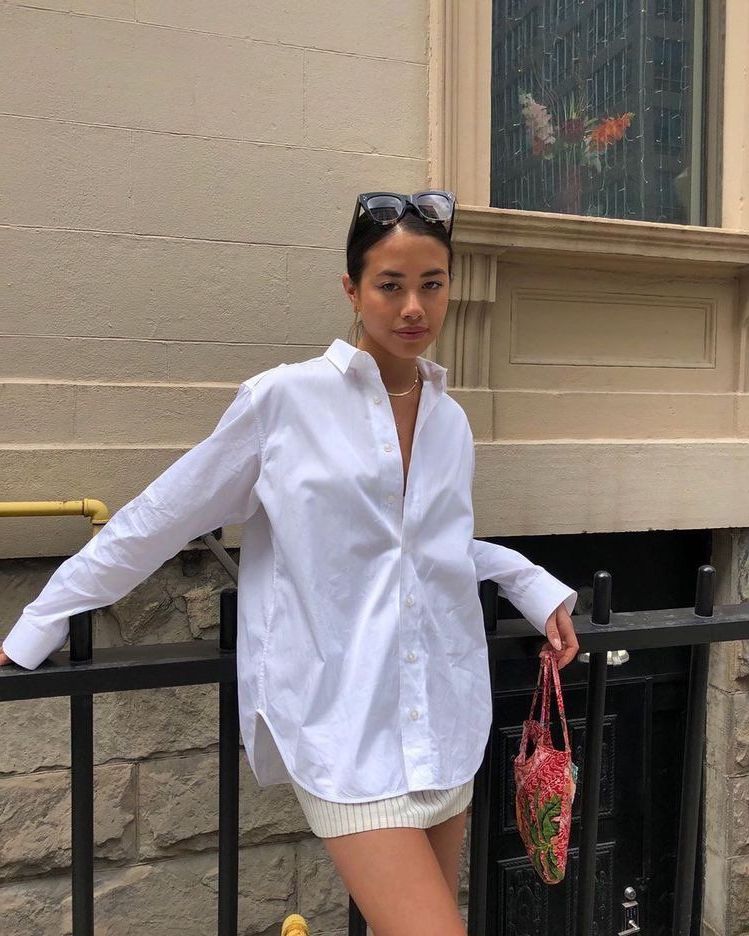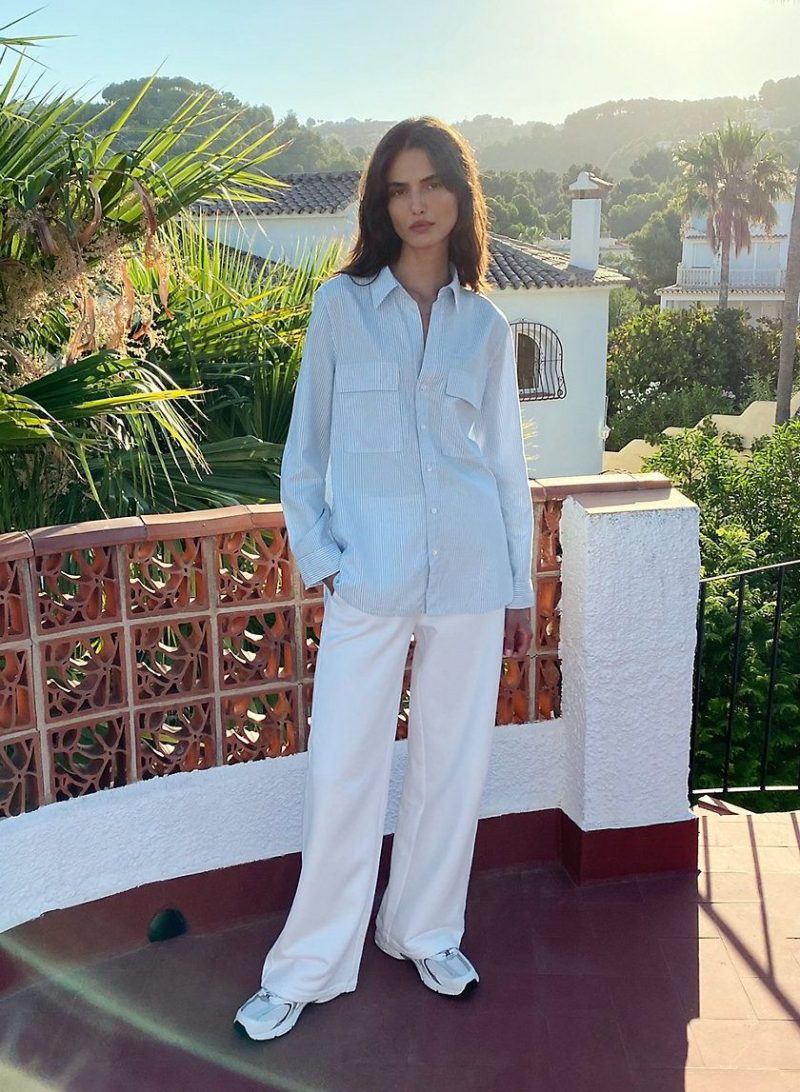 And now let's see some easy tips in order to look amazing while wearing a button-up shirt:
-The shirt should be one or two sizes bigger than yours, so it looks airy and lightweight, but don't overdose, otherwise you risk looking strange;
-Color matters – a classic white shirt looks perfect, but you should not give up beige, gray, blue, etc. Plus keep an eye on checks and stripes, these prints will help you look fresh and make your mood playful;
-Quality comes first – men's shirts made of 100% cotton are the perfect option for your stylish clothing combinations;
-Whether to tuck in or wear a shirt untucked, depends on your body silhouette and the place;
-You can also roll up your sleeves to expose your beautiful wrists.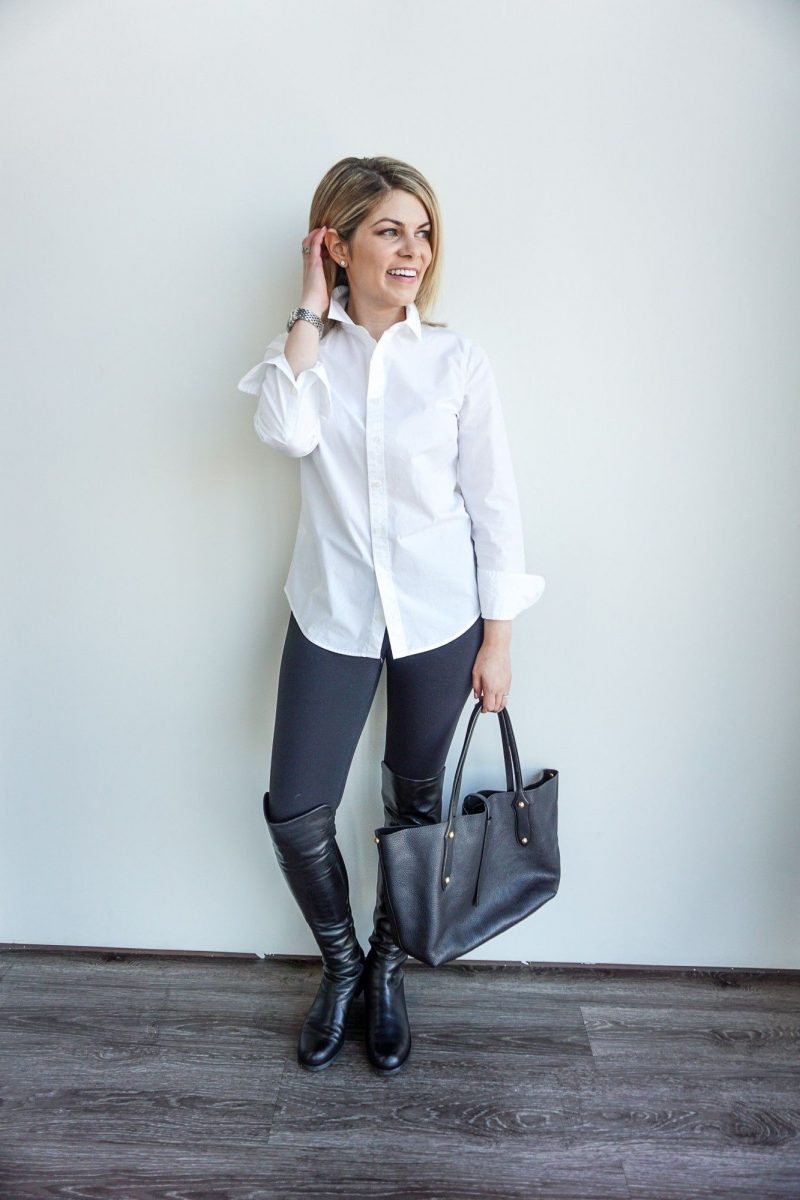 A lovely combo consisting of a long shirt worn as a dress combined with suede slouchy boots: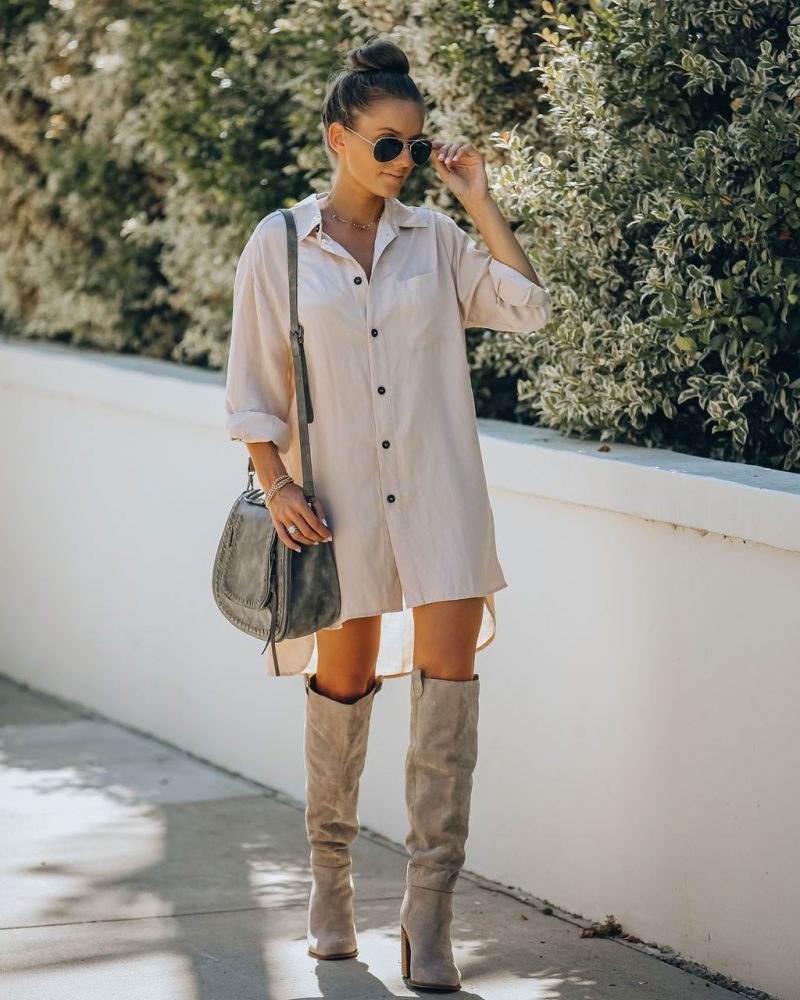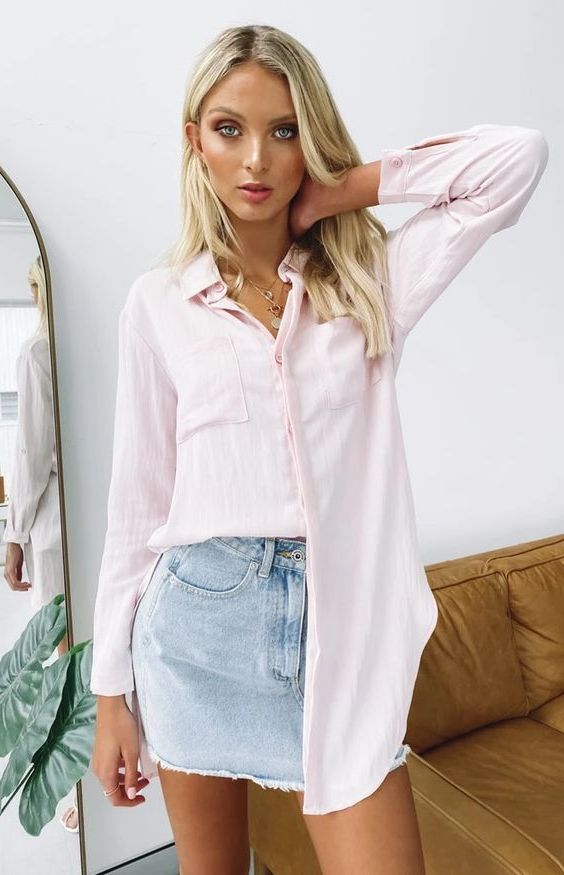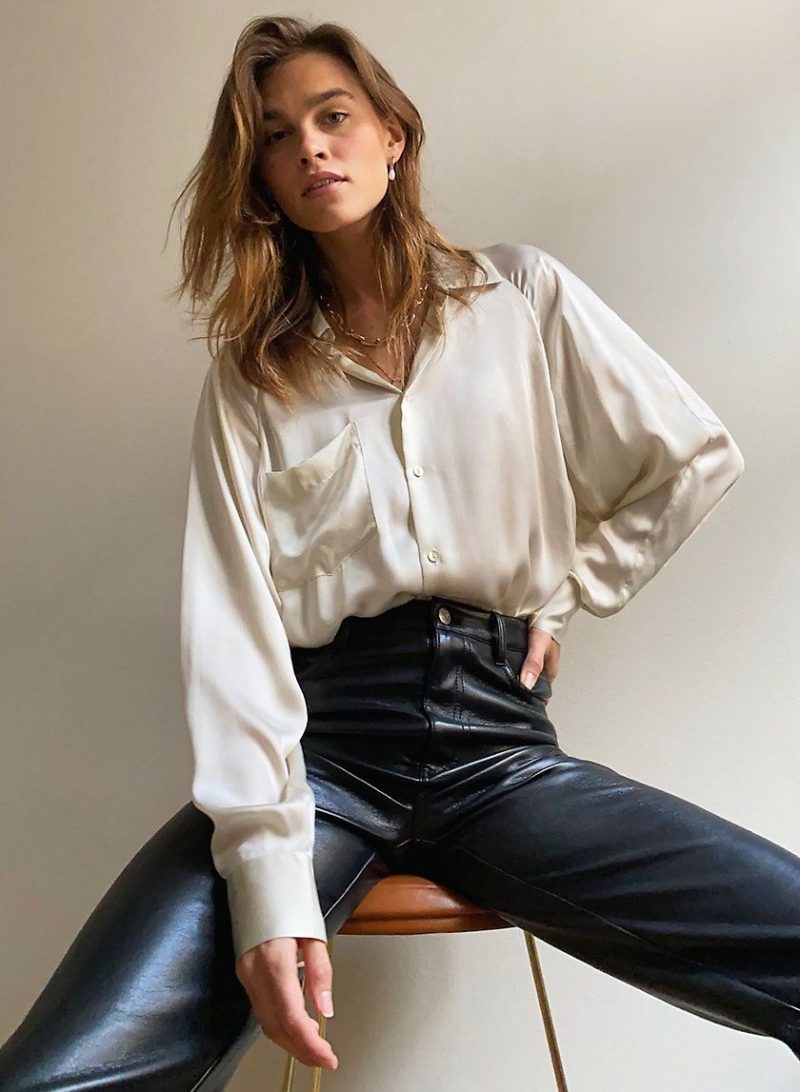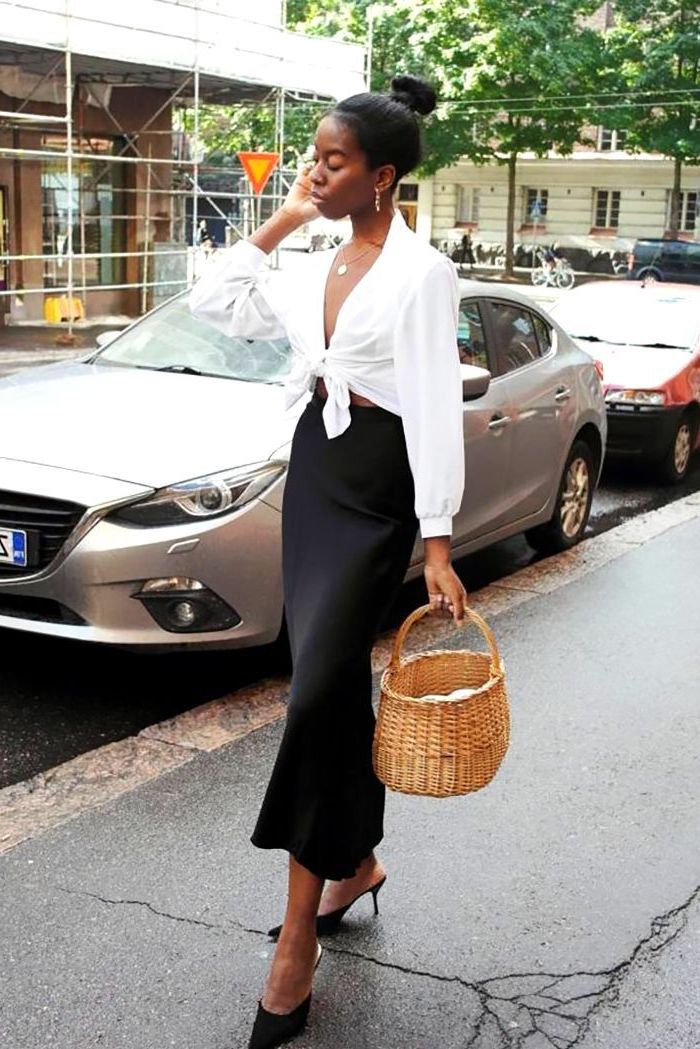 A pencil skirt with a high waistline requires wearing a shirt neatly tucked in. But if you want to pair it with skinny jeans, you can safely experiment with tucked or untucked looks. I personally, like hiding a small tummy and voluminous thighs, leaving only the front part of the shirt tucked in.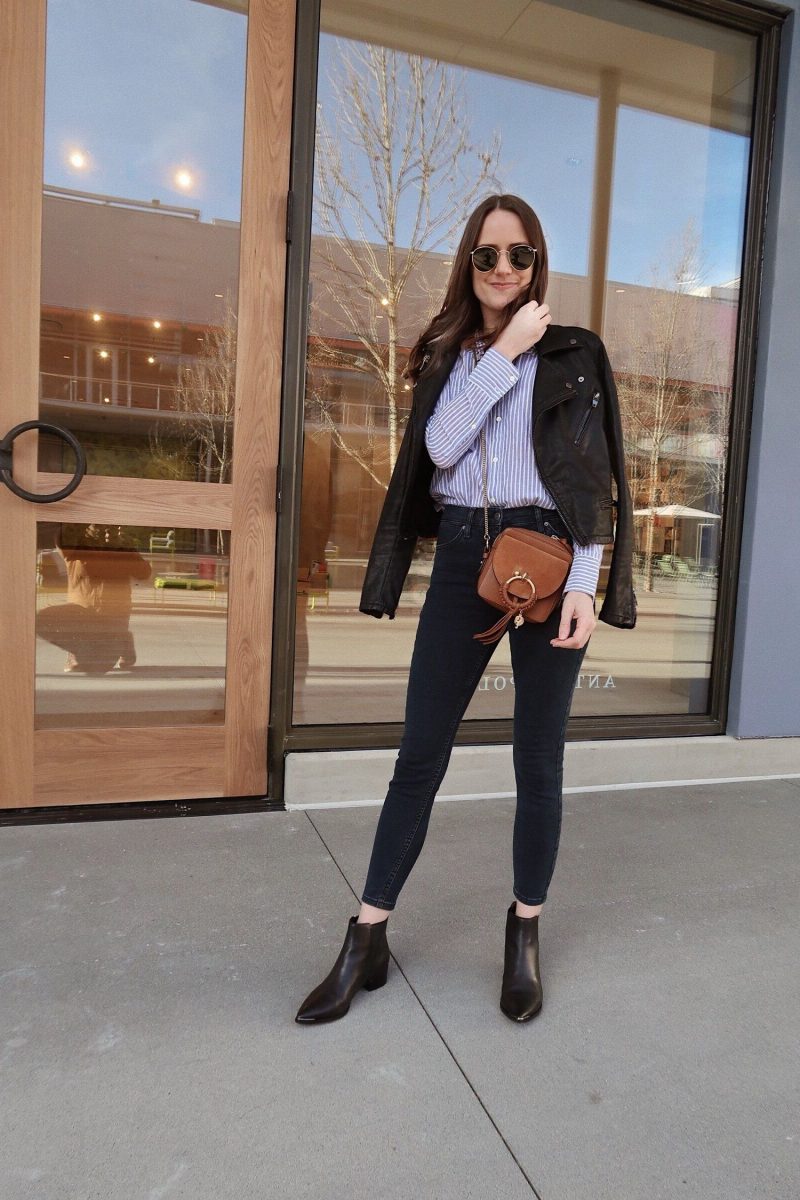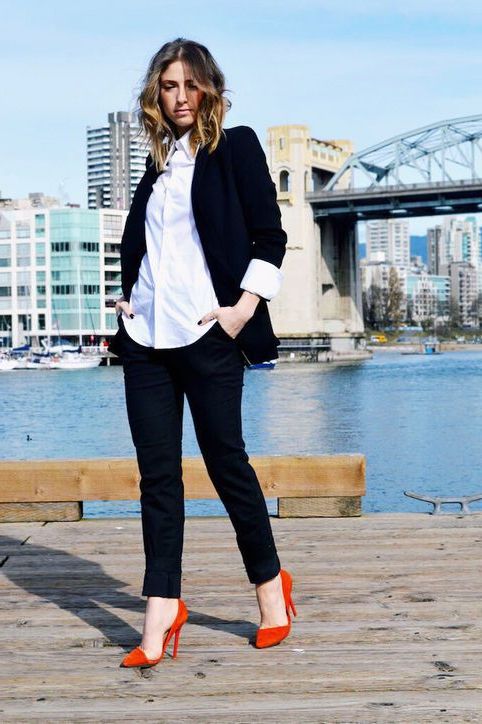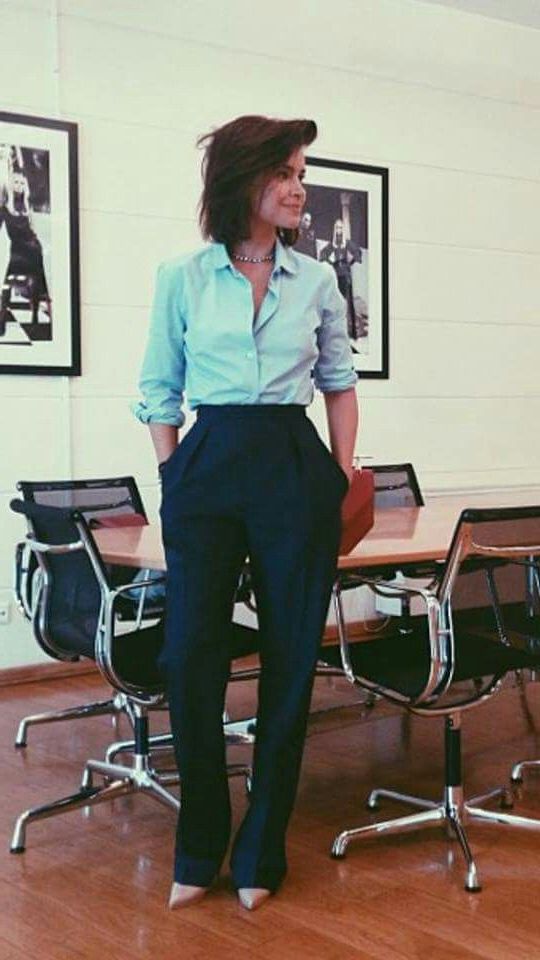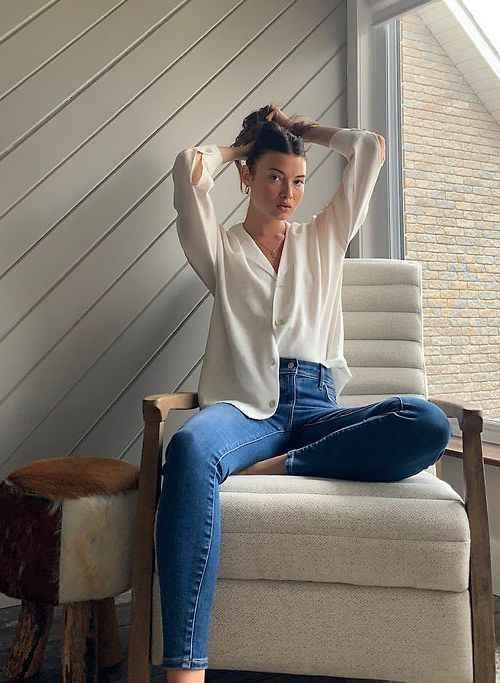 Many brands rely on unisex fashion, that's why men's shirt in a women's wardrobe is almost a classic choice. It can be worn with a variety of clothes, and it fits almost everyone. Men's shirts look great on tall girls, who combine them with loose but slightly narrowed and cropped trousers. Jeans are also perfect for teaming up with button-up shirts. The oversize shirt can be combined with a belt, then it will become something like a summer dress. Another styling option is leggings and high-heeled shoes, just imagine yourself wearing this combo with friends or at a special party.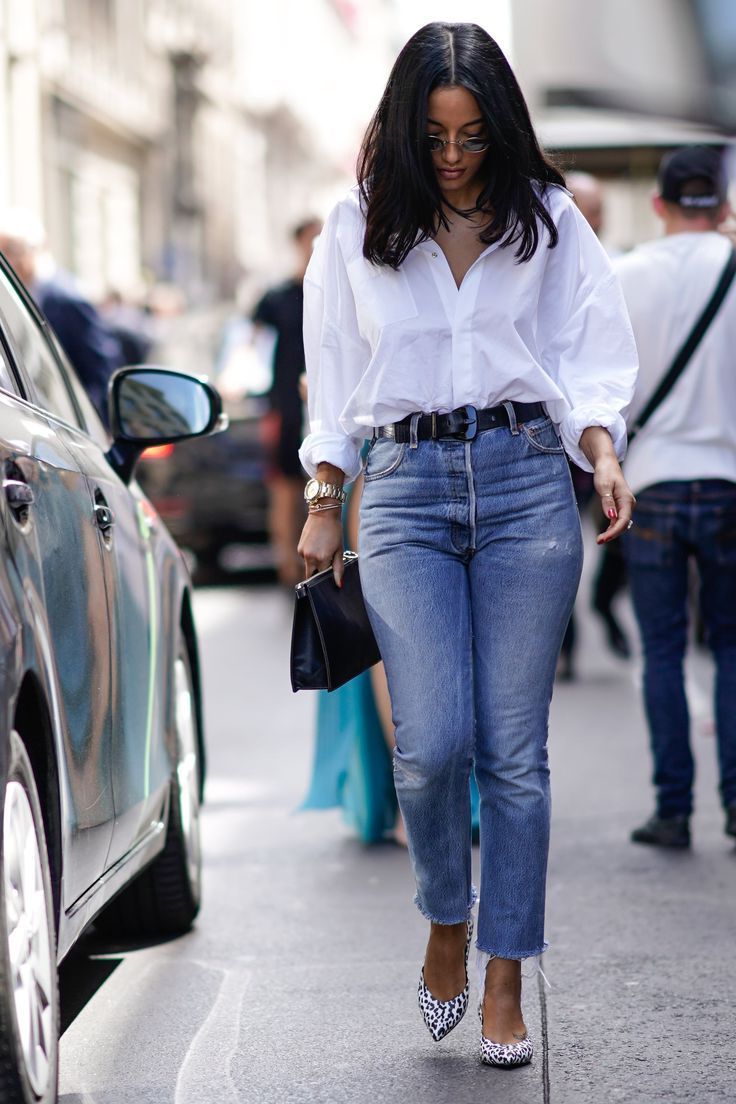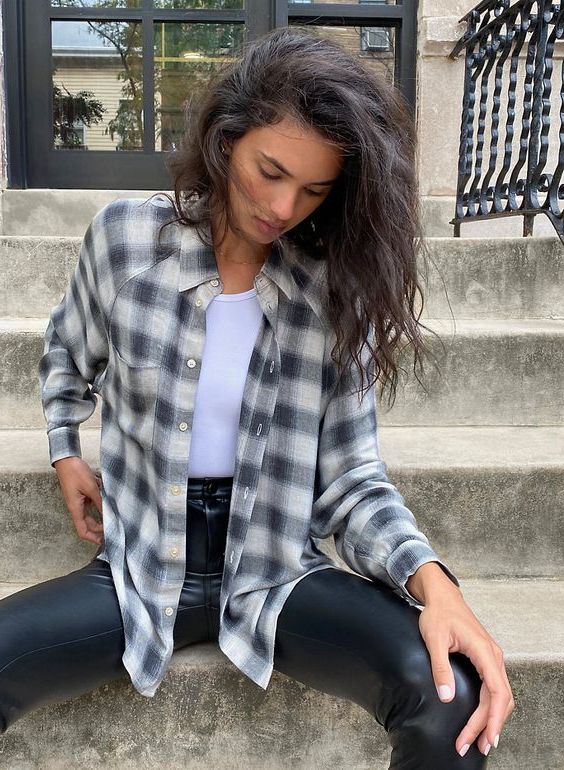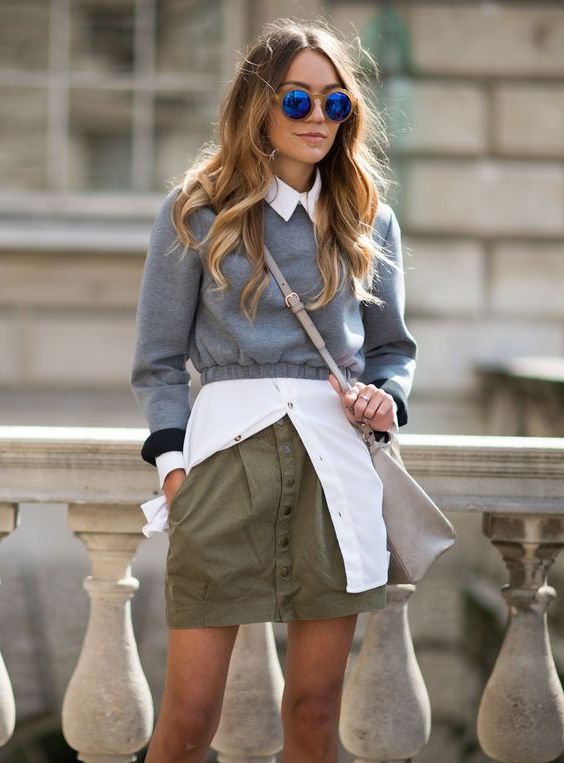 The shirt can be tucked into wide, straight trousers to create a slightly brutal, but sultry look. A loose shirt with straight cut pants perfectly matches with voluminous trench coats, light bombers, and shoes can be picked up even a little rough, emphatically masculine in style. To create a more relaxed and bohemian look, you can wear a men's shirt over a crop top, and complete it with a midi skirt or elongated shorts with pumps.
The combination of a men's shirt and the skirt is perfect for office wear. We like it when a loose men's shirt made of thick fabric, can be tucked into a pencil skirt or a midi-length A-line skirt.