Everyone knows that every woman should have a little black dress in her closet. But a cute black skirt is also a very necessary clothing staple. It will always come to the rescue when you are out of ideas on what to dress for work or party. It will help out on a date, during a walk with your friends, etc. A black skirt is an easy choice for combining with basic tops and jackets.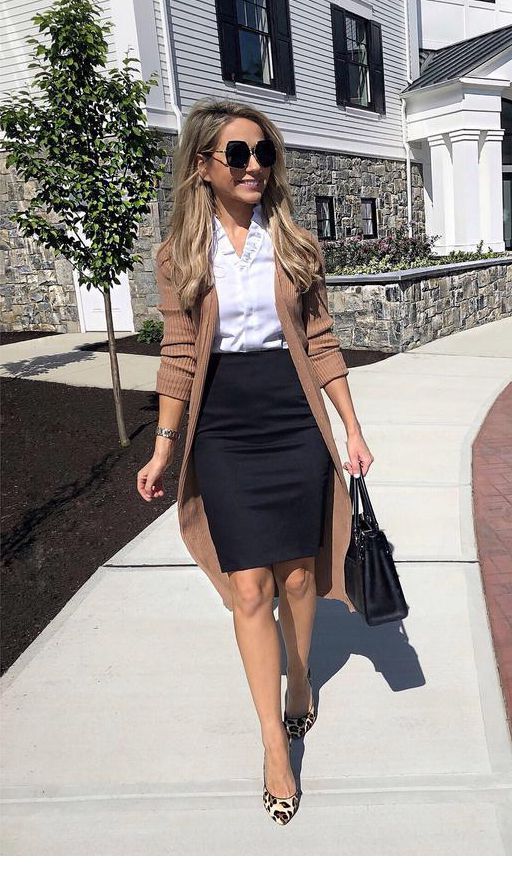 How To Make Black Skirt Look Chic
If you ever wonder: "what can I wear a black skirt with?" The answer would be a pretty easy one: "Everything! The black skirt looks great with almost any clothing!" Nevertheless, you can still ruin your look, if you don't know how to style the black skirt. To prevent this from happening, we will analyze awesome outfits you can create with a help of a black skirt.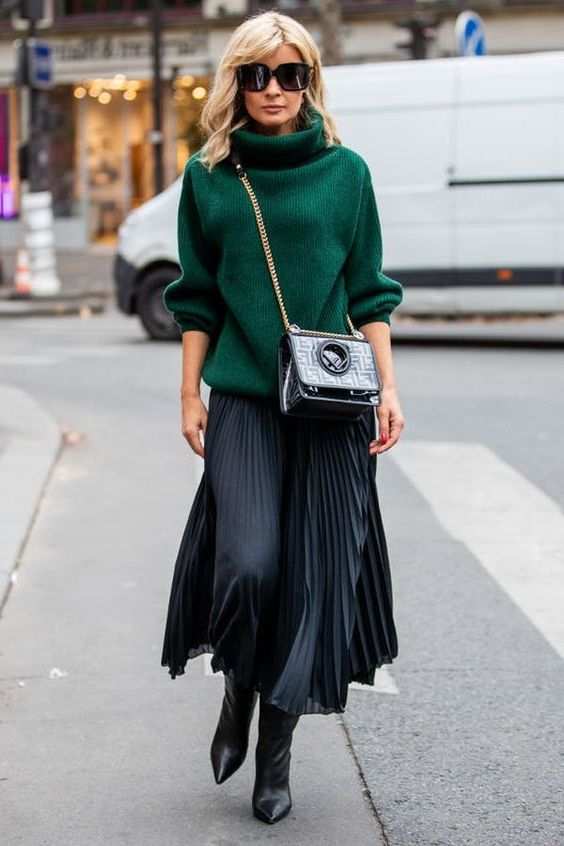 This skirt is something that you probably already have in your wardrobe. This clothing staple is primarily associated with business style, although it can be easily combined with other styles, starting from casual to hipster and grunge looks.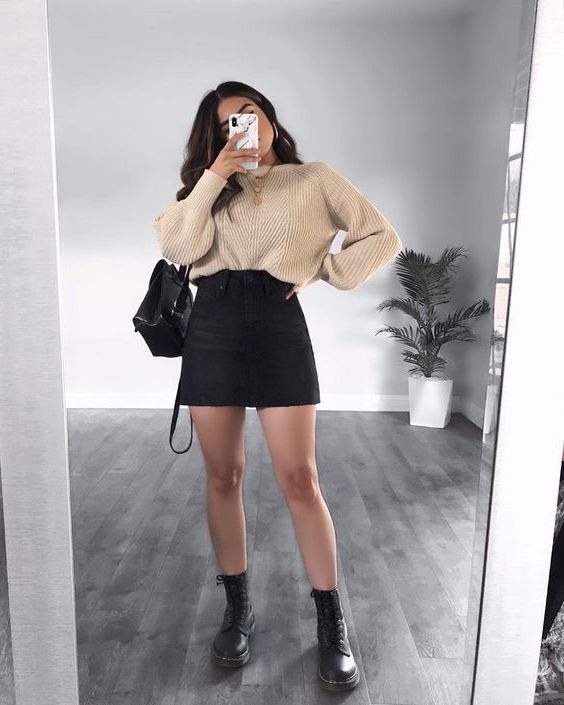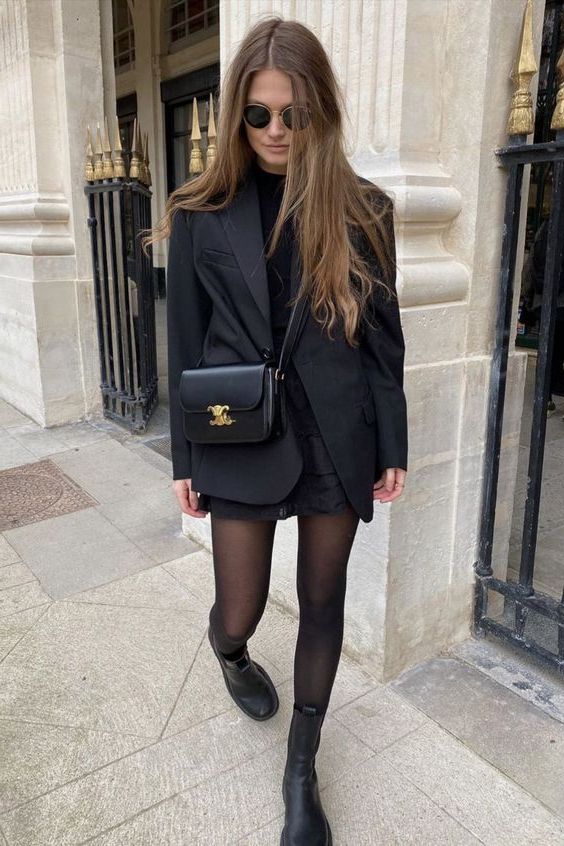 Even if you have an ordinary black skirt with a classic straight cut, you can still combine it with a classic white blouse, or with a red satin top or with a one that has a deep neckline. A big plus of a black skirt is that it can be combined with a top of almost any color, so the choice is almost unlimited.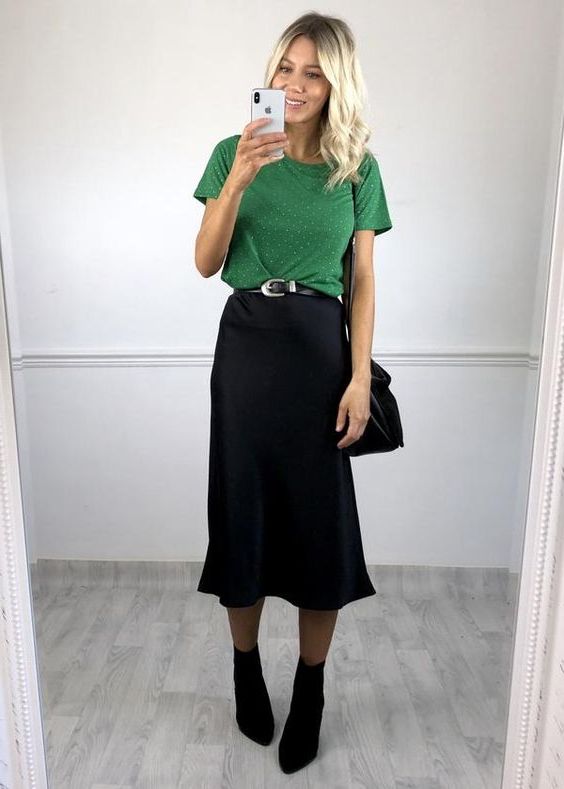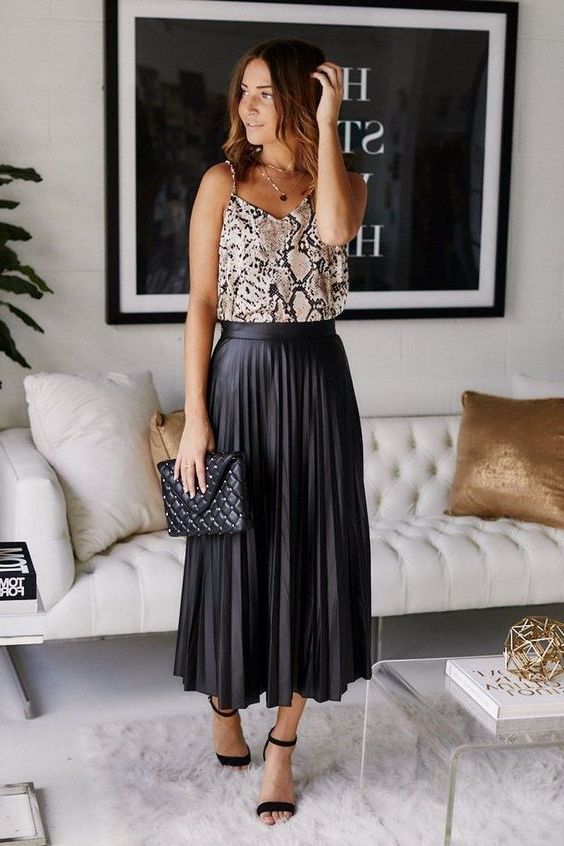 What is the best way to wear a black mini skirt?
A stretch or leather mini skirt in black looks cool along with a black blouse the result gonna look stunningly sexy, especially if you complete the outfit by adding heeled shoes. A regular black mini skirt looks good with denim shirts. You can add a cool denim jacket and layer it over a colorful tee, or a striped jumper.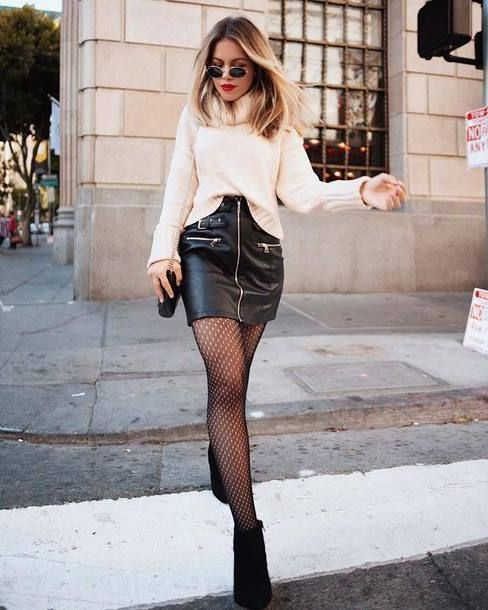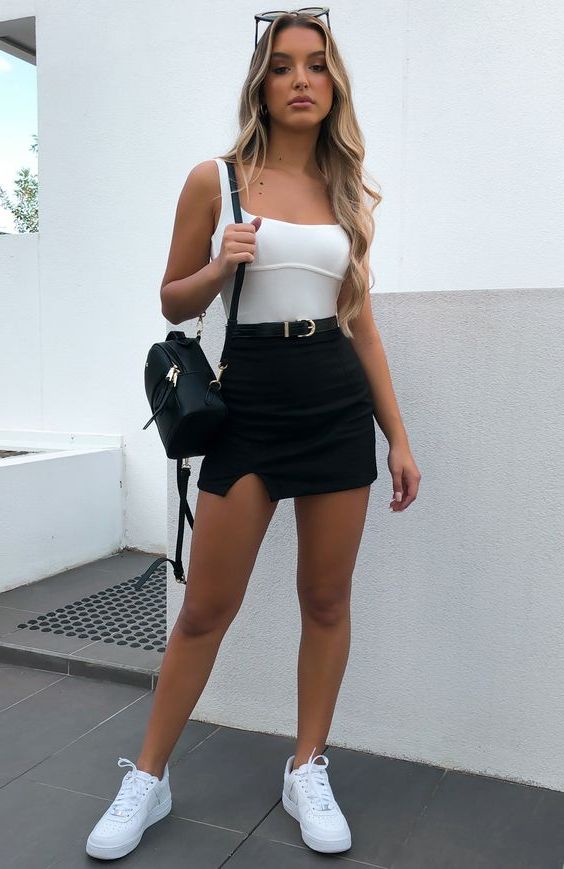 Black and white always look great together. We see a white crop top paired with a black mini skirt and chunky sneakers in white. If you want to see more ideas on how to wear crop tops, then check out my post where I share cool outfit ideas that are easy to wear in real life: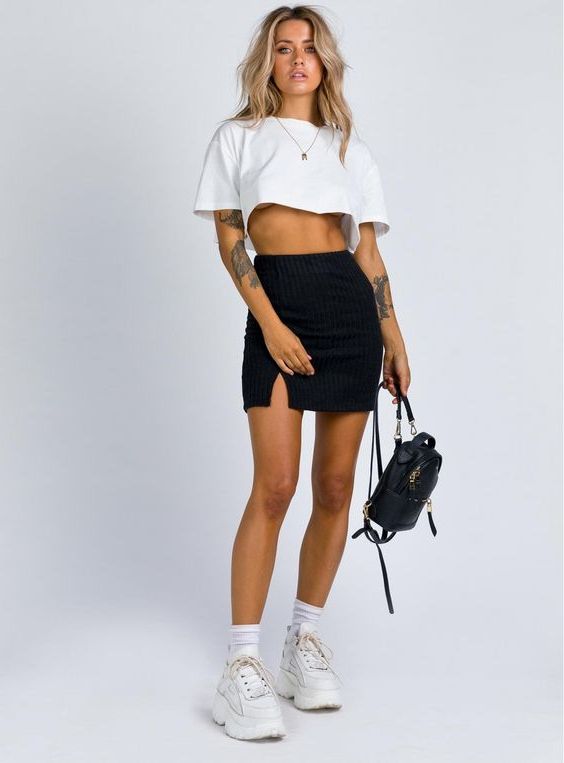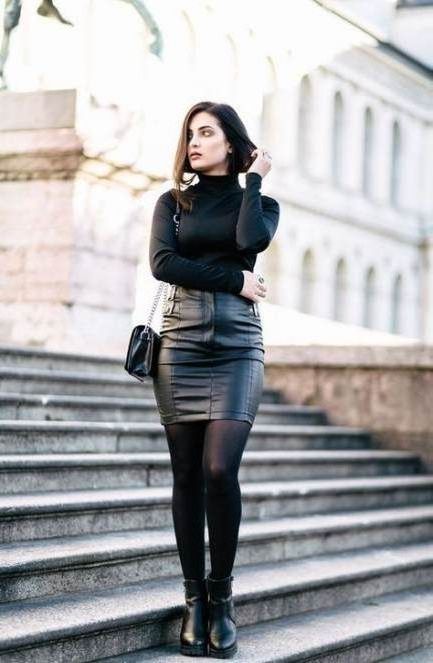 Black Midi Skirts
A classic black knee-length skirt looks great with business-style tops. Try on pencil and tulip style skirts. They can be worn with wide belts, romantic blouses, turtlenecks, short jackets, and vests. You can also wear them with ethnic style essentials, like embroidered sweatshirts or kimonos. If you want to see more ideas on what tops to wear with black skirts, then check out my post, where I share simple and easy to wear ideas with this beautiful skirt.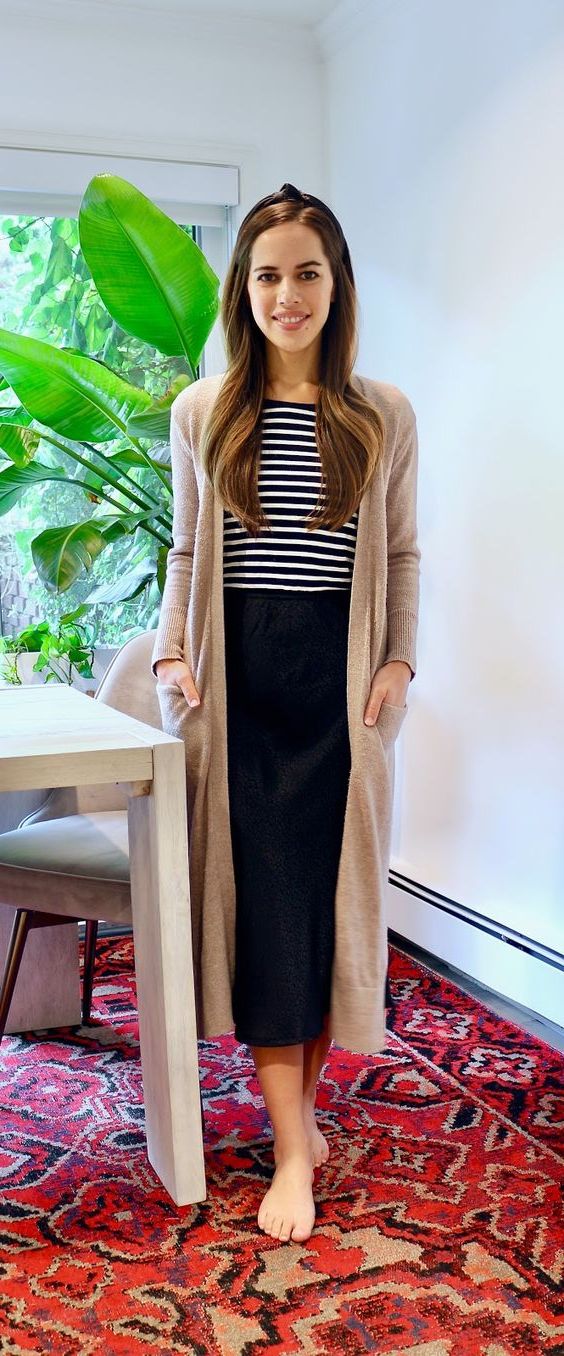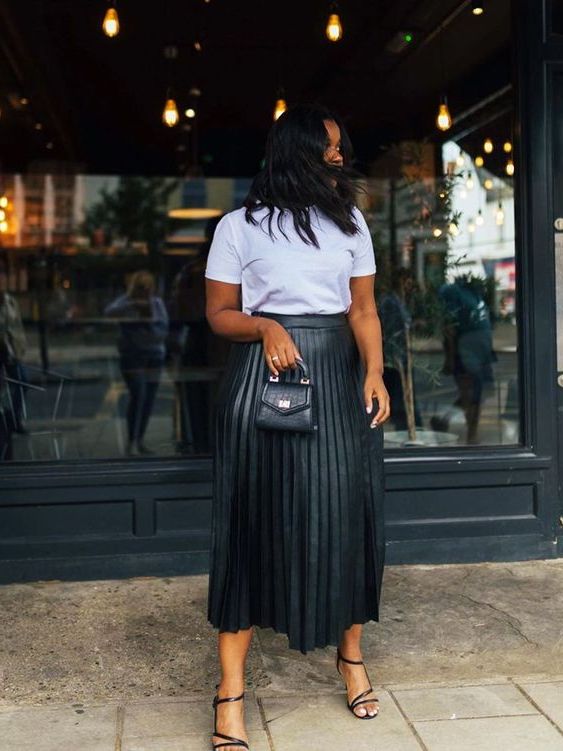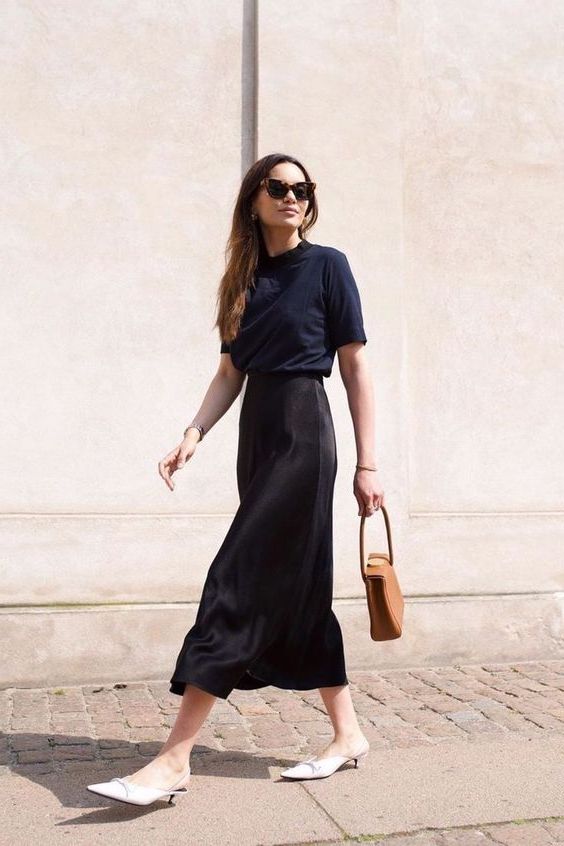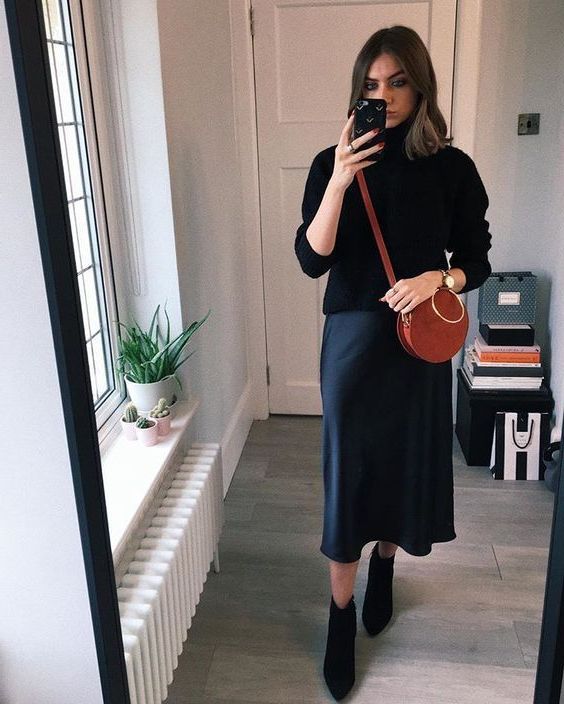 Maxi Black Skirts
A black floor-length skirt can be combined with romantic blouses completed with beautiful collars and cutouts. The only condition: a black skirt, in this case, can only be combined with a plain top, which can be any color.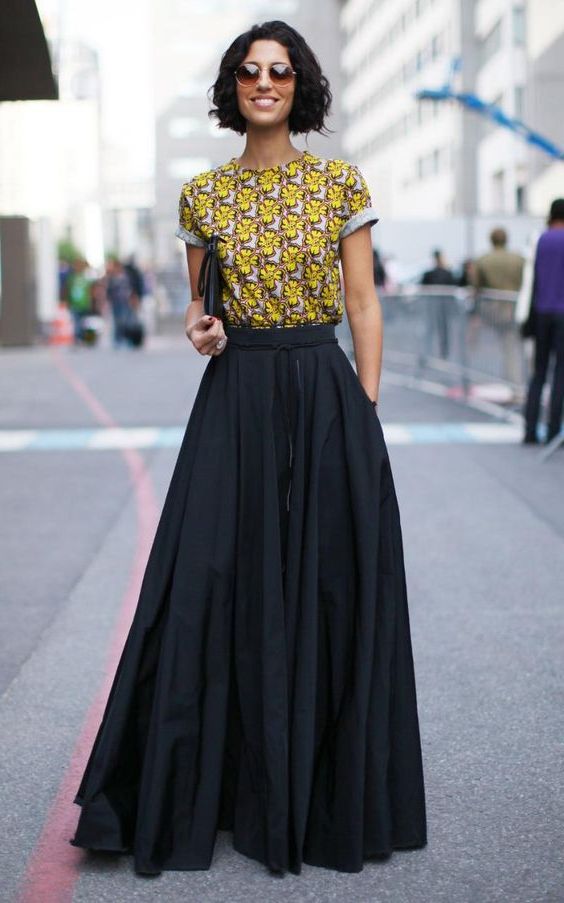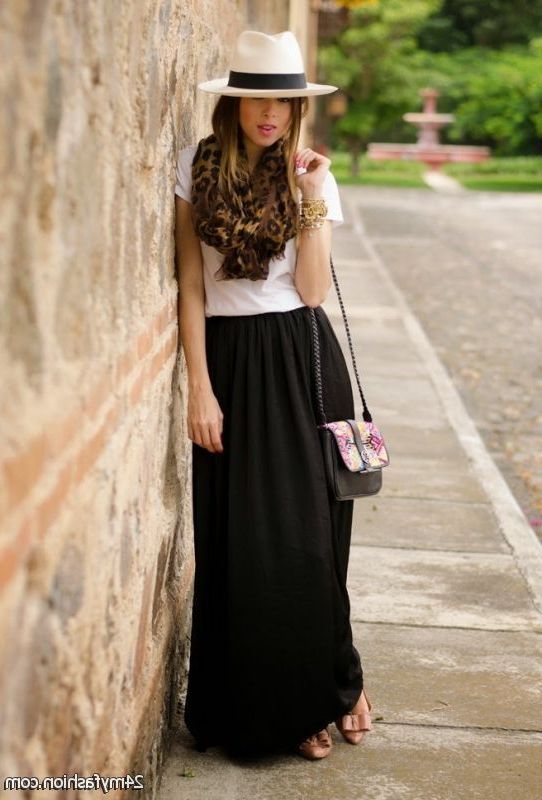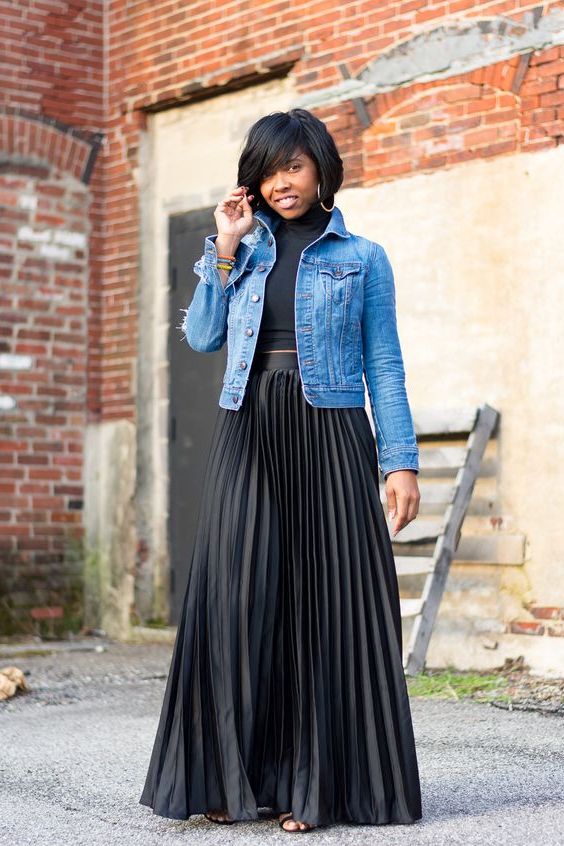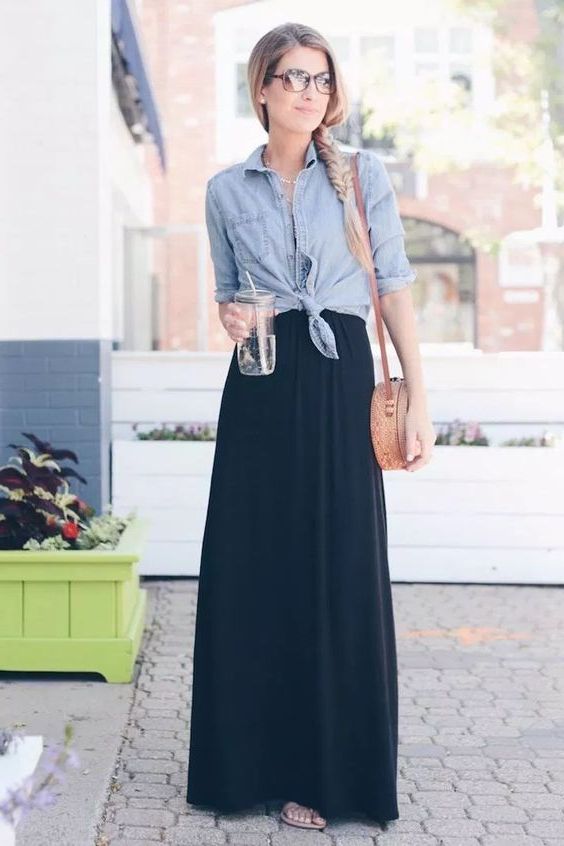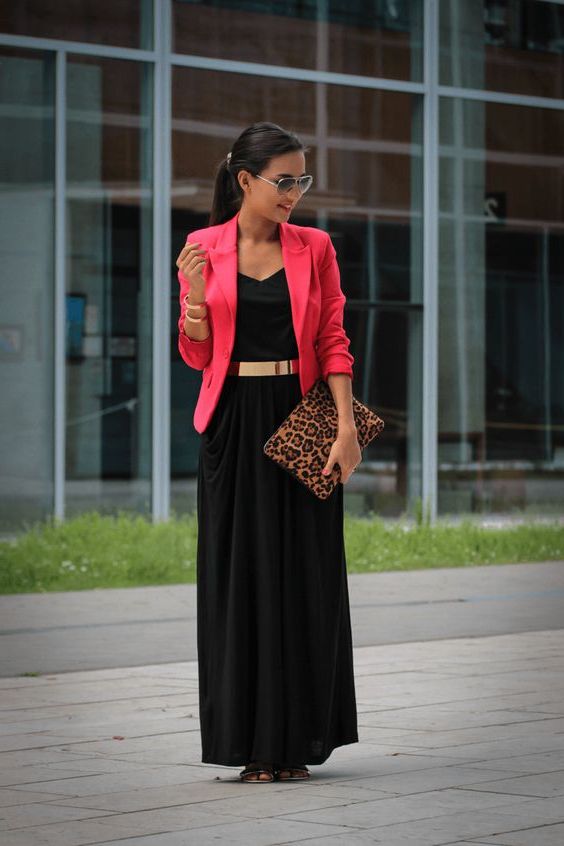 Black pencil skirt
The pencil skirt colored in black is the most versatile choice you might find among black skirts. It can be worn by everyone and everywhere. It is successfully suitable for studying, working, and going outs. Everything depends only on the materials and the way you wear them.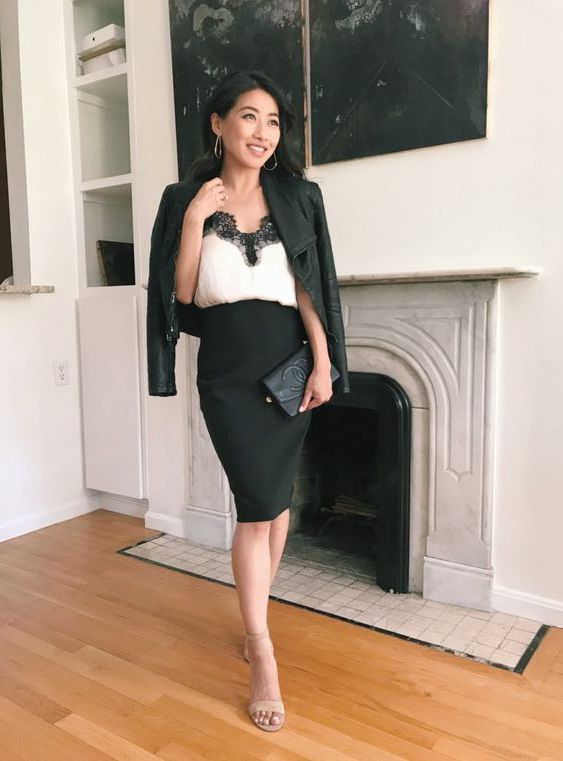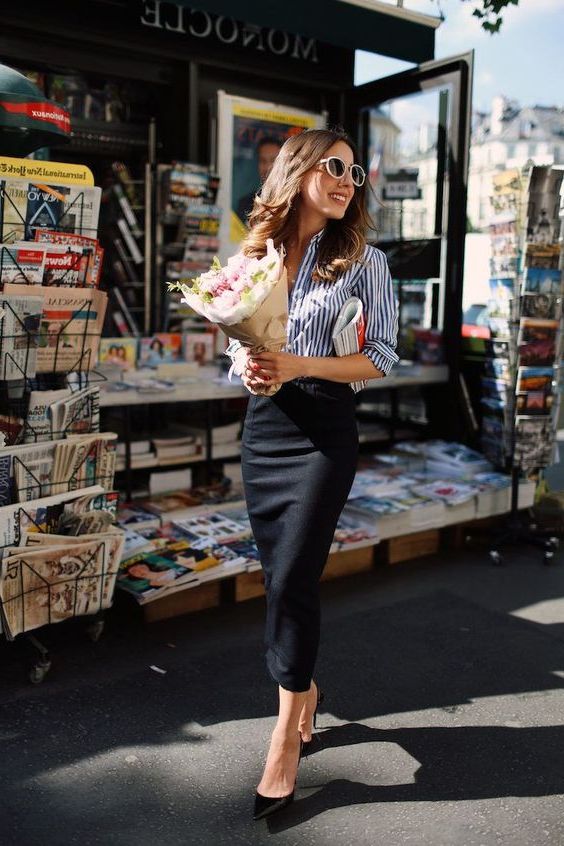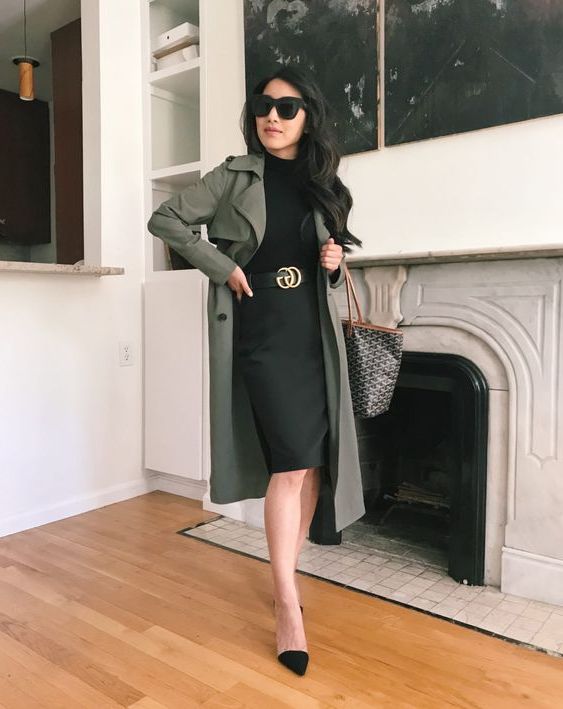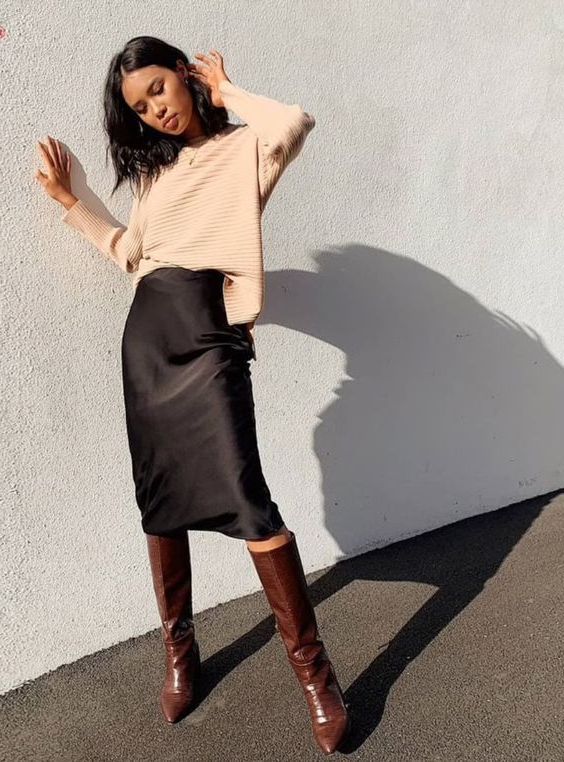 What to wear a black flared skirt
Flared skirts are making a triumph this year! Black flared skirt is perfect for women with a slender figure and a thin waist. This skirt will emphasize a slim waist, so you better skip this option if you desire to hide the waistline.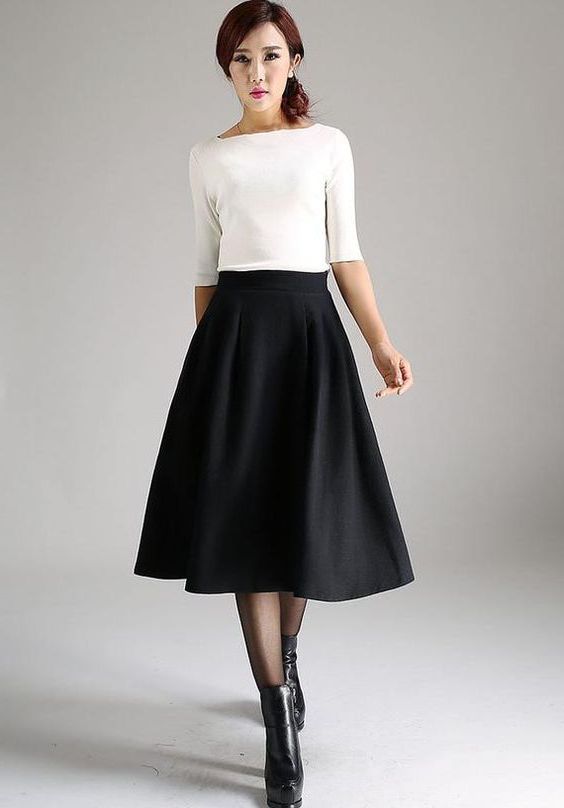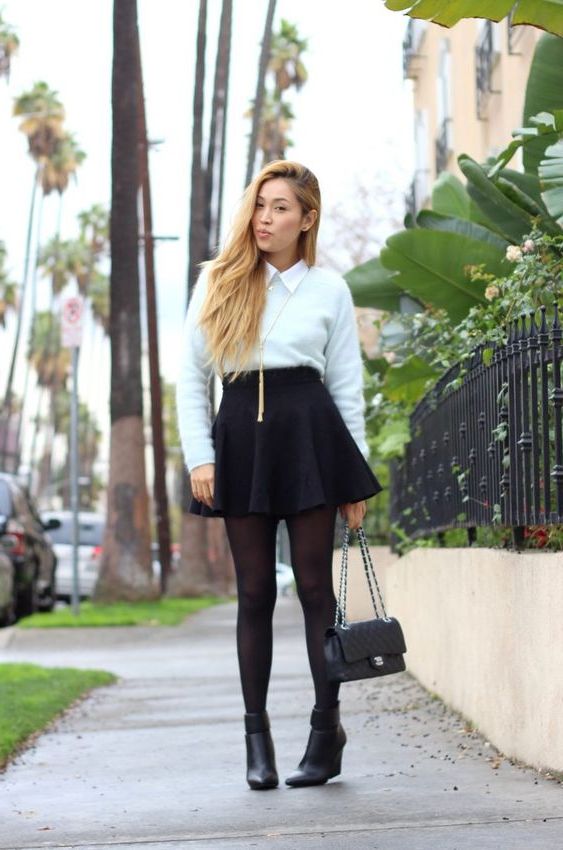 Black leather skirt
A black leather skirt is a "must-have" of any wardrobe. It perfectly harmonizes with bright, neutral, and classic color tops or sweaters. It can be worn with fluffy and furry tops and jackets.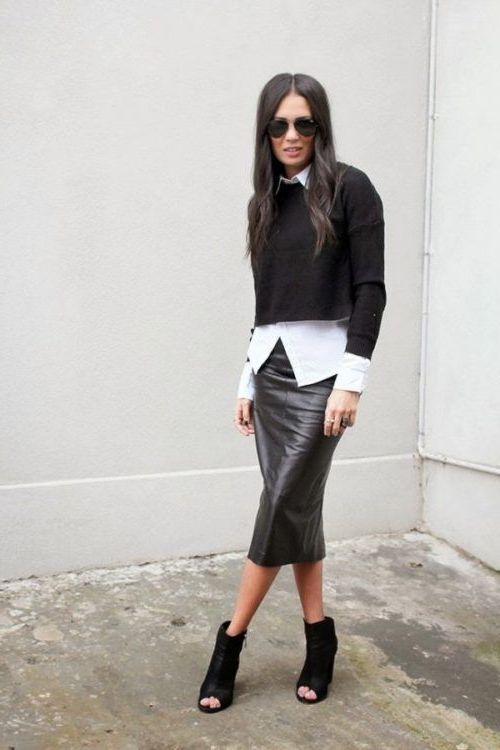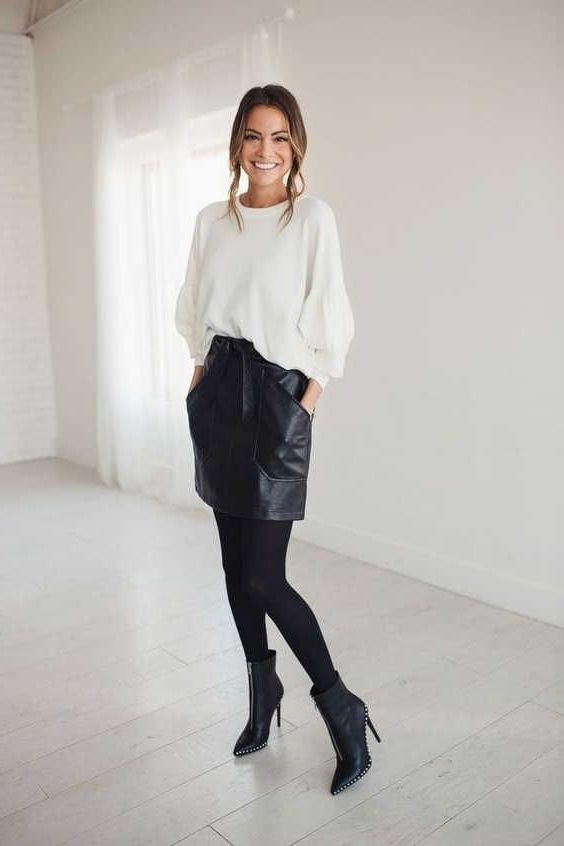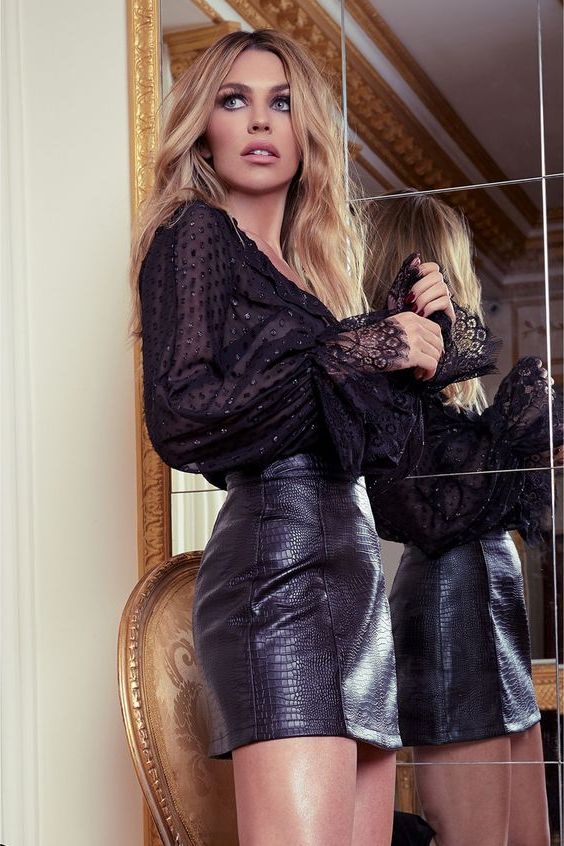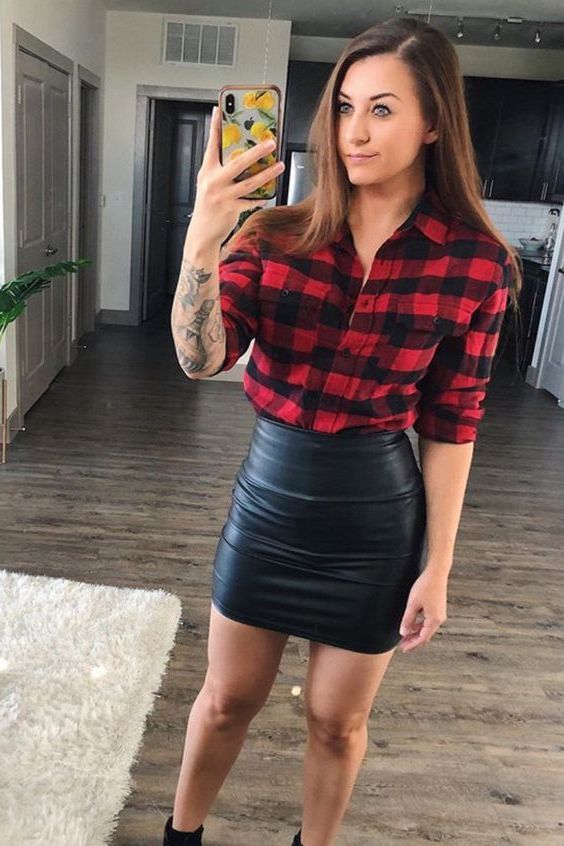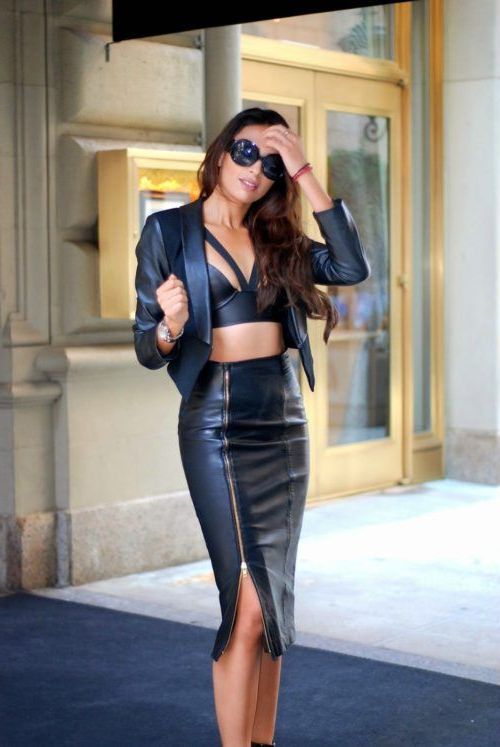 Advice from the well-known fashion designers: a classic black skirt should always be next to something bright – here are the best colors for the top: red, white, yellow, pink, fuchsia, emerald, orange, sand, mustard, pearl, gray, terracotta, purple, lilac, olive. Be sure to complement such color combination with an accessory of the same color as your top, it can be a bag or a bracelet.
A black skirt can be your lifesaver, but you need to learn how to emphasize its style, relying on the bright colors of accessories.