What is the easiest way to create a boyish look without wearing boyfriend jeans or oversized items? Yes, camouflage leggings. If you want to look lean and mannish at the same time, then a pair of camo print leggings is what you need. There is nothing hard to style them. They can be styled with a basic white tee, as well as leather jackets and blouses.

A pair of classic camo leggings in fade green look pretty chic styled with a light blue denim jacket, yellow sweatshirt, and high-top white trainers. Complete this combo by adding a blush baseball cap.
I decided to create this post, as I want to show you nice camo leggings outfit ideas that can make you stand out from the crowd. This is a nice way to underline your individuality without robbing a bank. The good news is that there is nothing hard in styling them. All you need is to find a comfortable top and make sure it fits the leggings.
Best Camo Leggings Designs
Camo Leather Leggings
Go for leather cam print leggings in black and style them with a striped white top and a black down vest. Update this style by adding cool New Balance sneakers: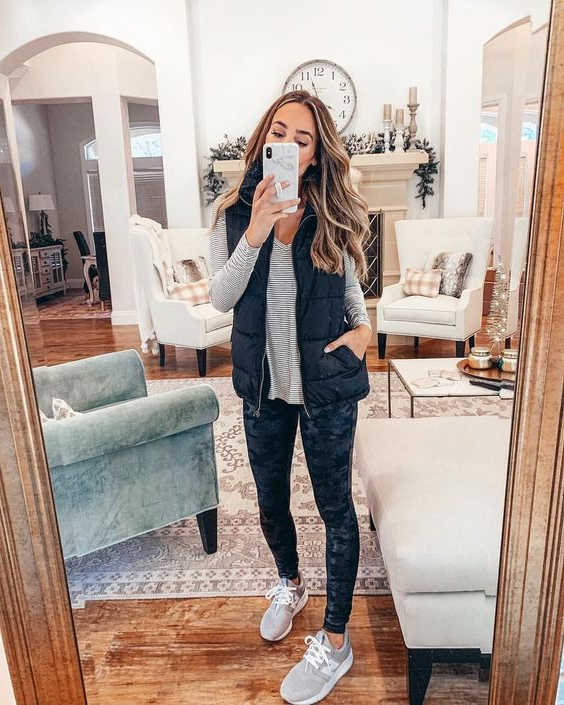 Camo Leggings In Blue
A pair of camo leggings in blue can be paired with a black sports bra top. A perfect outfit idea for gym or yoga classes: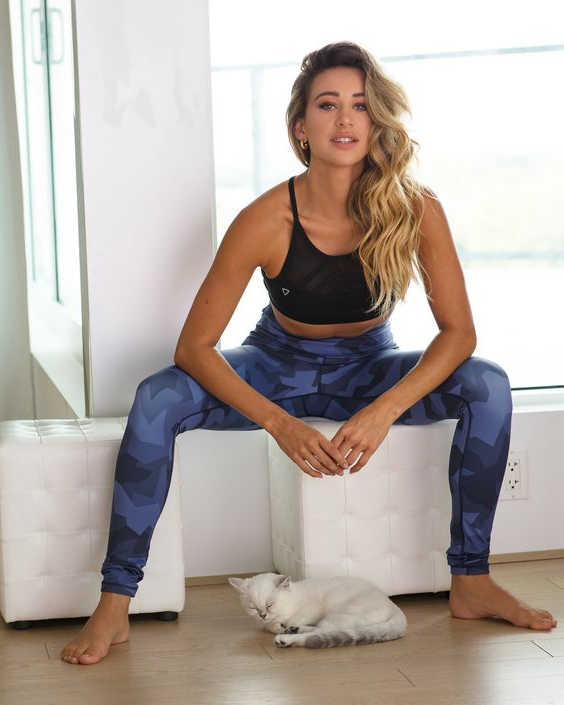 Camo Leggings In Green
Dark green camo leggings can be worn with a faded blush long-sleeve top. Tuck the leggings inside khaki green suede boots: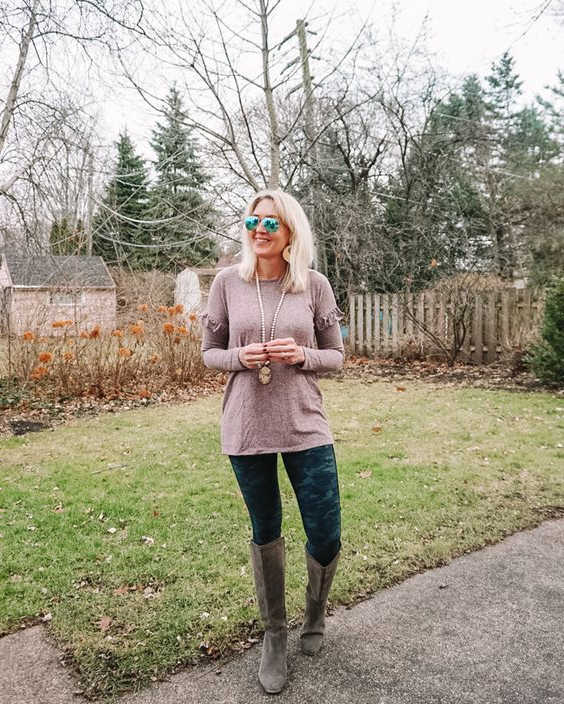 Camo Leggings In Black And Grey
Black and grey camo leggings ideally suit that grey tunic dress layered under a denim jacket. Complete this combo by adding aviator sunglasses and peep-toe grey suede ankle boots: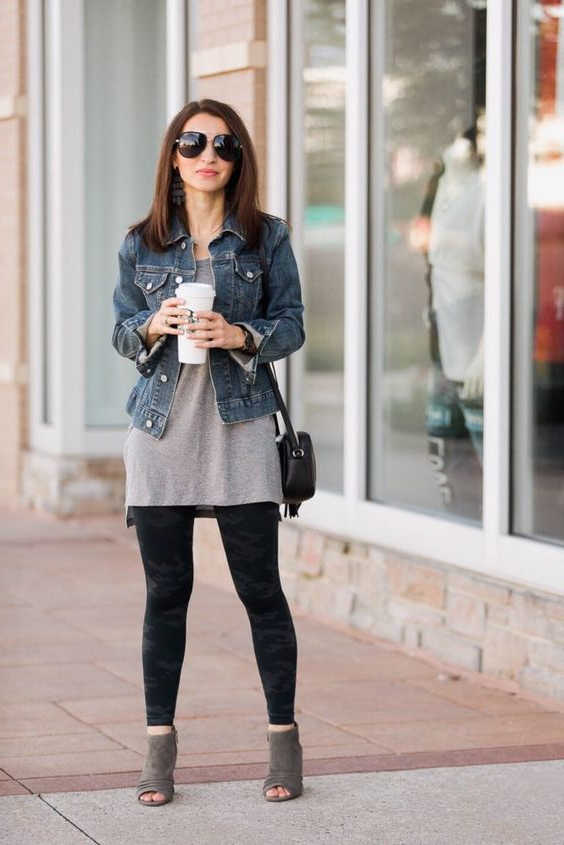 Camo Leggings With Mesh
In love with these camo leggings with mesh detailing! Complete them by adding a black sports bra top and white chunky sneakers. Oh, and don't forget about adding cat-eye sunglasses:
Camo Leggings With Pockets
High-waisted camo print leggings can be with pockets, this will make them more practical. Complete the look by adding black cropped bodycon tank top: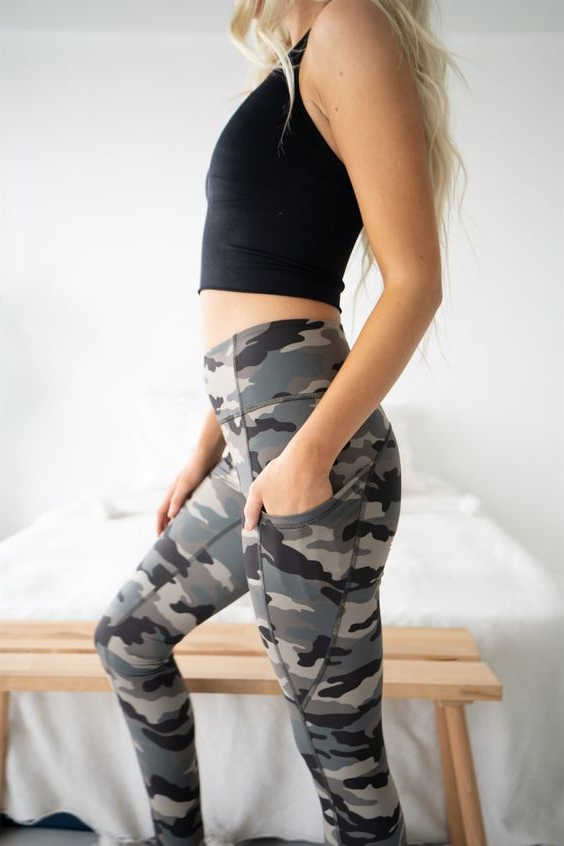 Camo Leggings With Red Stripe
Go for these high-waisted camo print leggings with red stripe and pockets, they look ultra-chic completed with nude heeled pumps: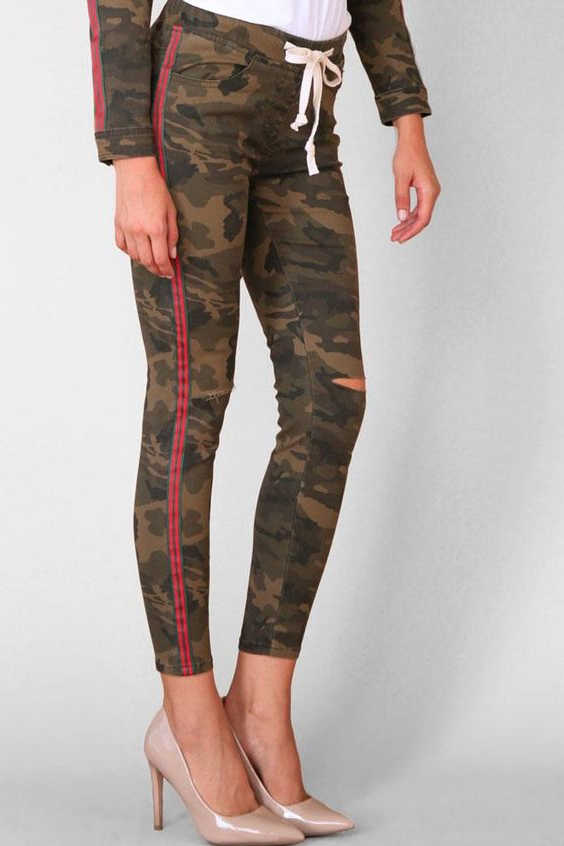 Camo Leggings With Side Stripe
Here we see camo leggings with black side stripes. Love the way they are teamed with a black cropped tank top. Update this look by adding black leather combat boots: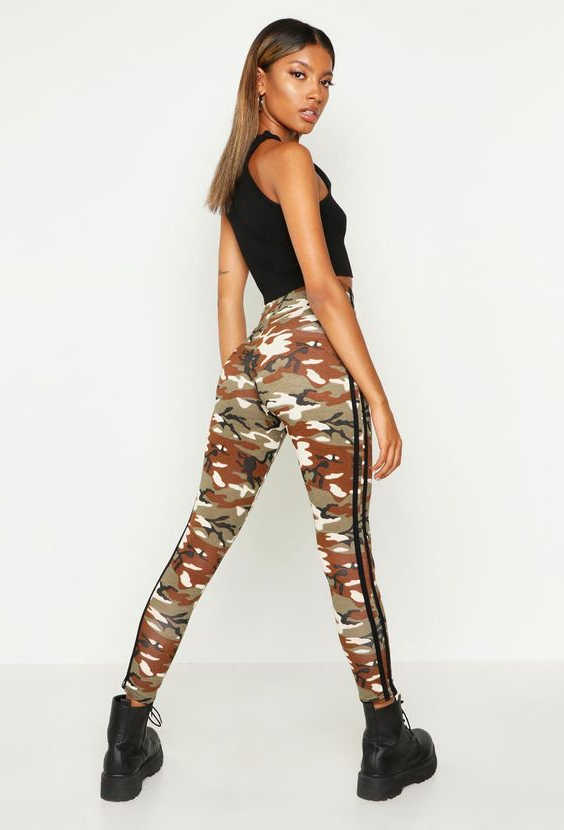 Camo Leggings With White Stripe
Another pair of camo leggings with white stripes. They are styled with a white tank top and chunky white sneakers: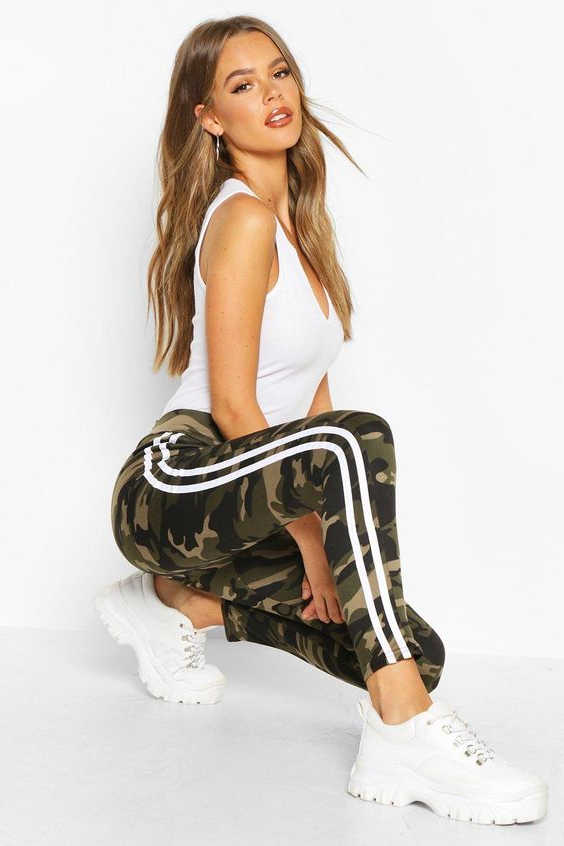 With What To Wear Camo Leggings
Let's see some easy tips and ideas on what to wear with camouflage print leggings. You are about to see some practical outfits that can be used in real life.
Camo Leggings And Basic White Tee
Black camo print leggings look awesome styled with a white tee. Complete this casual combo by adding classic sunglasses, a light blue chambray shirt tied around the waist, and black slip-on shoes. If you do want to see ways how to style white shirts this summer, then you better chekj out my post:
Camo Leggings And Black Sweater
Dark green camo leggings are styled with a black turtleneck, black baseball cap, and white Converse. Update this casual sporty look by adding aviator sunglasses and brown handbag: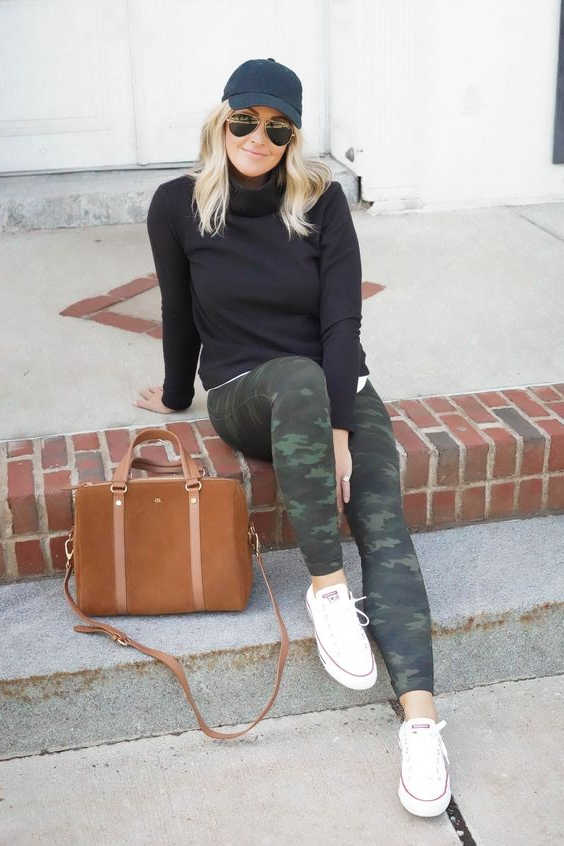 Camo Leggings And Cropped Sweatshirt
This blush shortened sweatshirt look cool with dark camo print leggings and simple sneakers: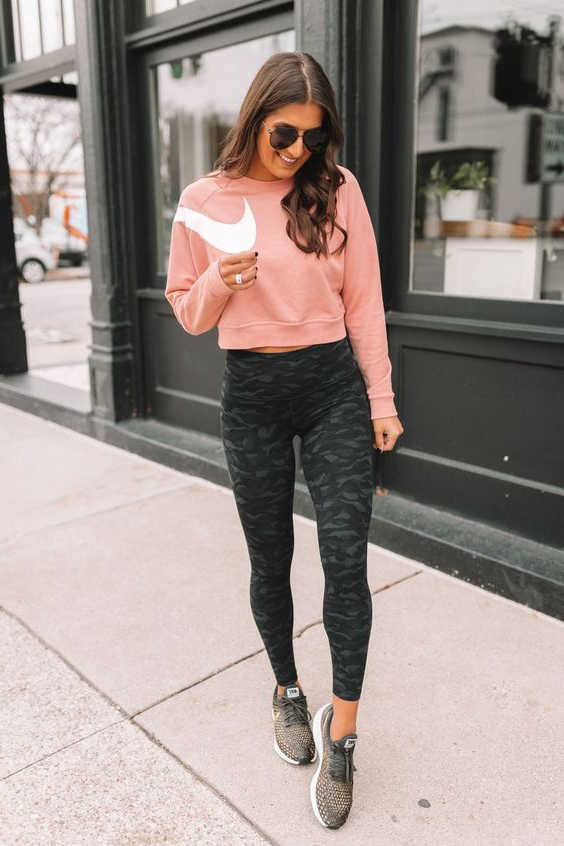 Camo Leggings And Denim Jacket
Green camo print leggings ideally match white turtleneck, blue denim jacket, and white sneakers. Love these rounded shades: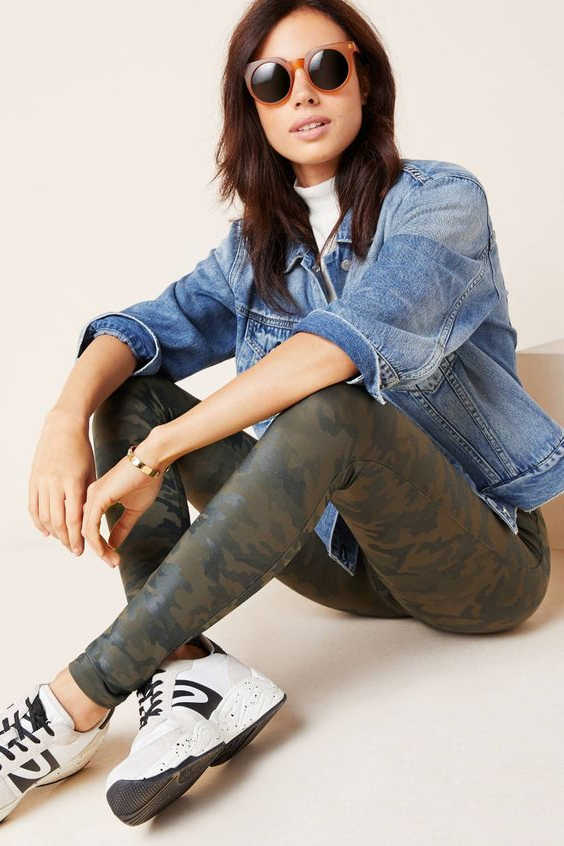 Blue denim jacket with cuffed sleeves ideally suits these green camo leggings, complete it with white beanie with fur pom-pom and white trainers: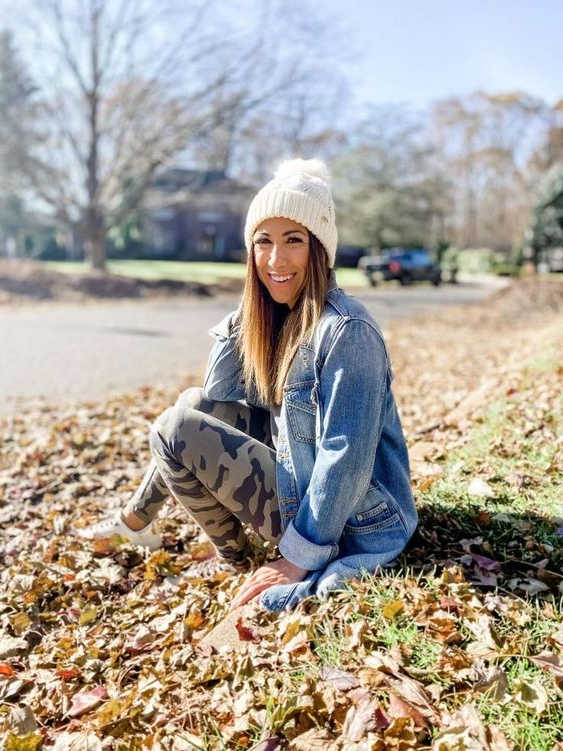 Camo Leggings And Denim Shirt
A blue denim shirt looks like a tunic paired with green leggings in camo print. Update this combo by adding peep-toe beige-grey ankle boots. Add a tote bag in leather: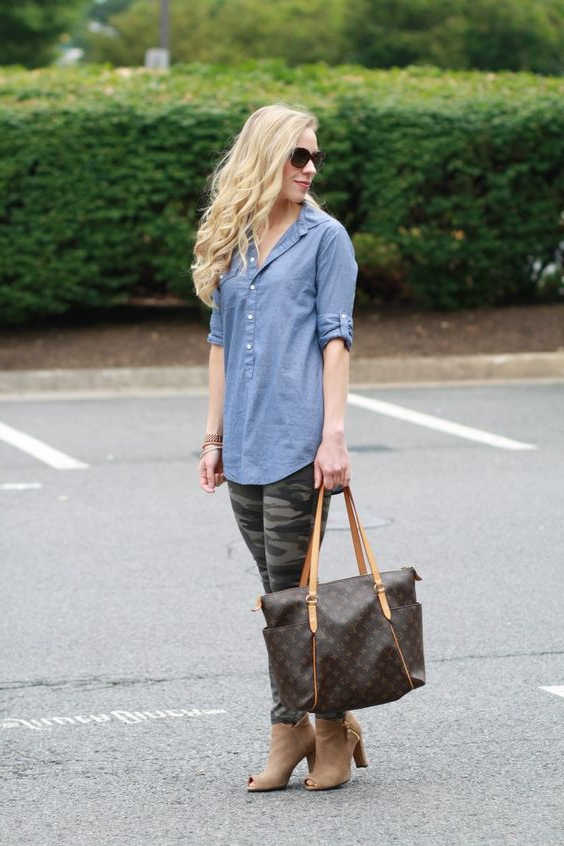 Camo Leggings And Down Vest
Another great style for casual day-offs. Go for a basic grey pullover, black down vest and camo print grey leggings completed with suede slip-on shoes. Update this combo by adding a black leather backpack and aviator sunglasses: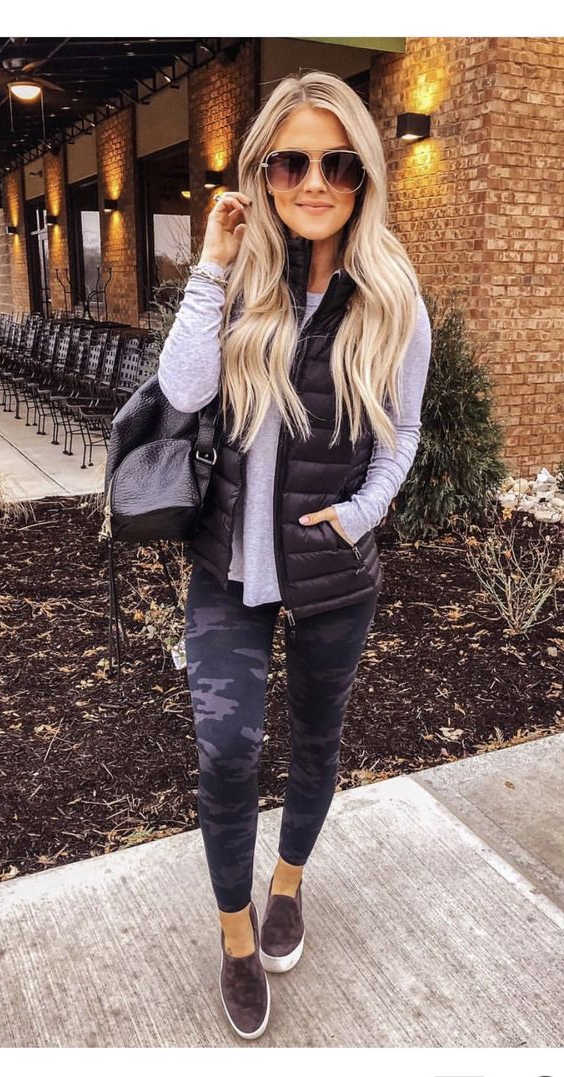 Camo Leggings And Leather Jacket
Classic camouflage print leggings can be teamed with a black top, black sneakers and a black leather draped jacket: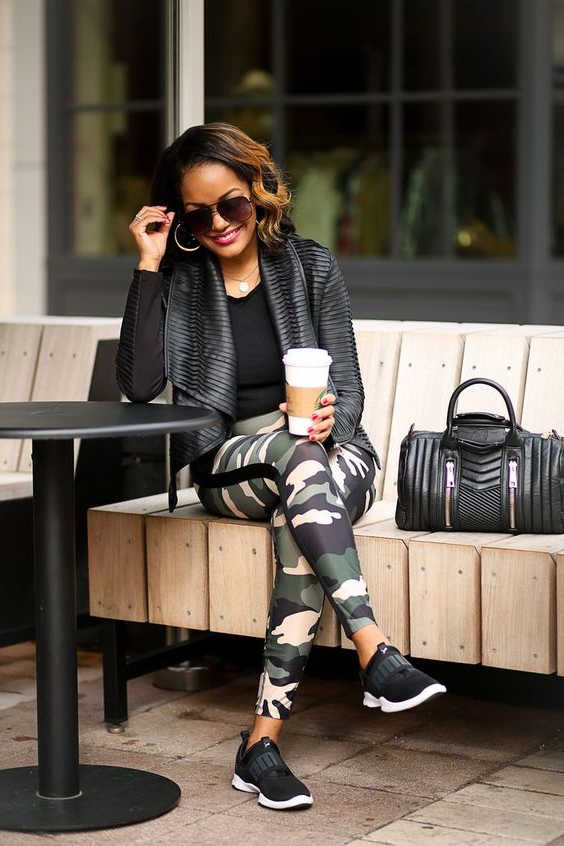 Camo Leggings And Parka
A khaki-green parka looks stunning and casual-chic paired with a black crop top and grey-white camo print leggings completed with white high-top trainers. You can also add a grey beanie: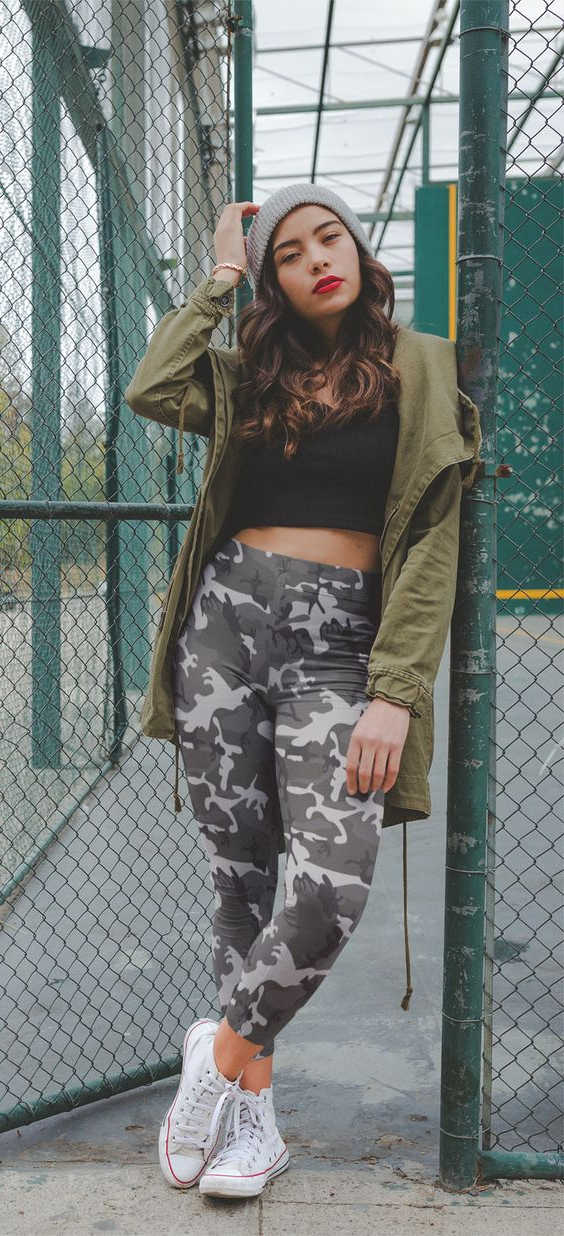 Camo Leggings And Sports Bra
A marvelous matchy-match combination. We see dark grey-black high-waisted camo leggings paired with a matching print sports bra top, an ideal combo for the gym: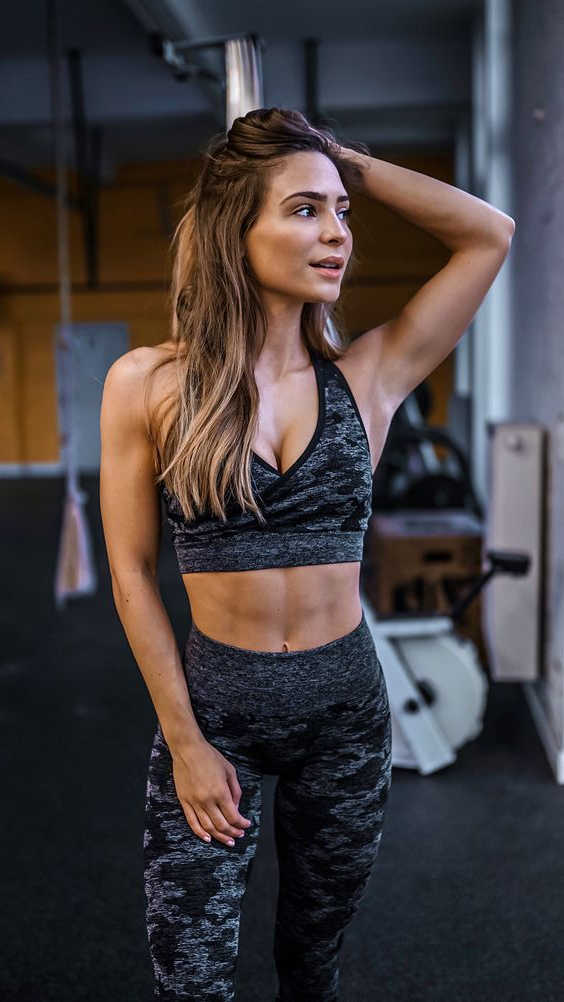 Camo Leggings And Yellow Sweatshirt
A pair of camo leggings are styled with a mustard pullover and a blush baseball cap. Complete the look by adding white high-top trainers:

Camo Leggings For Coffee Break
How about wearing camo leggings during your street walk and while drinking a coffee? Go for a grey long-sleeve top, camo leggings in blue-grey and cream-beige sneakers: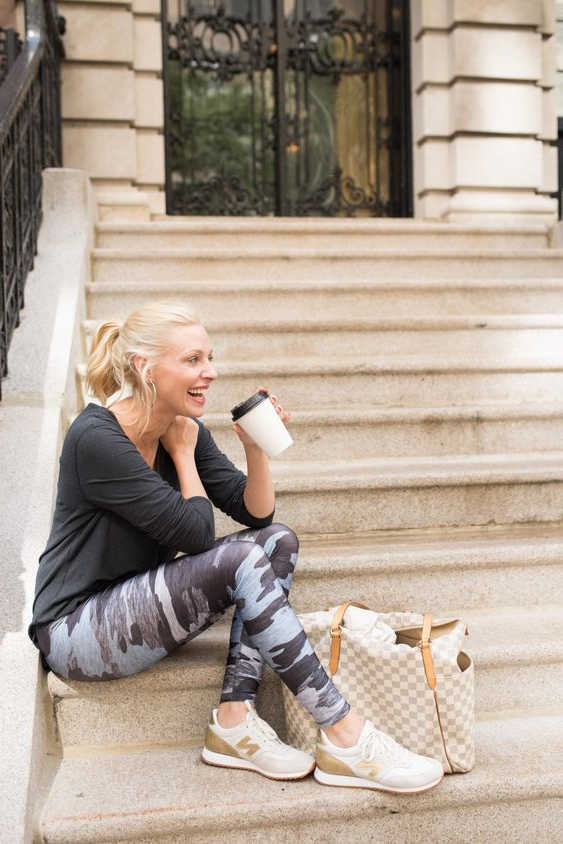 Camo Leggings For Plus Size Ladies
Go for this cool sporty matchy-match combo! We see a camouflage printed sports bra top paired with high-waisted camo leggings. Update this look by adding a blush pullover tied around the waist and white kicks: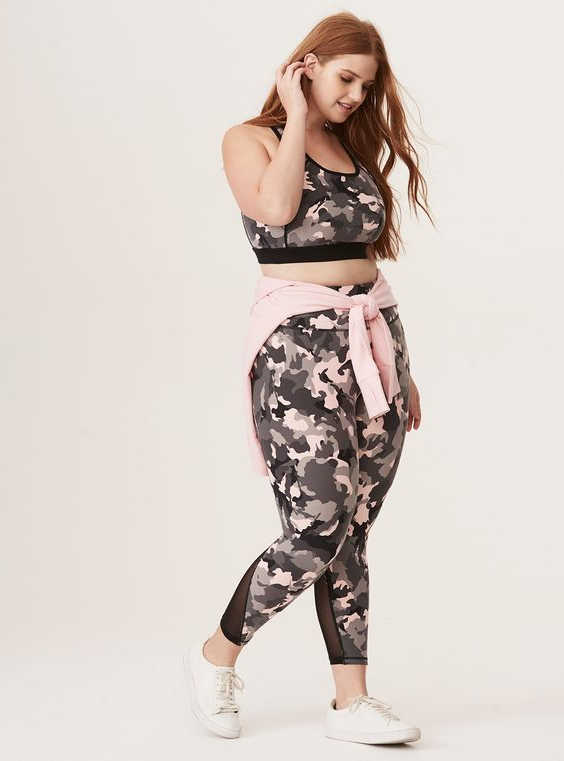 Here we see safari camouflage print high-waisted leggings teamed with a navy cropped sweatshirt. Update this style by adding white kicks: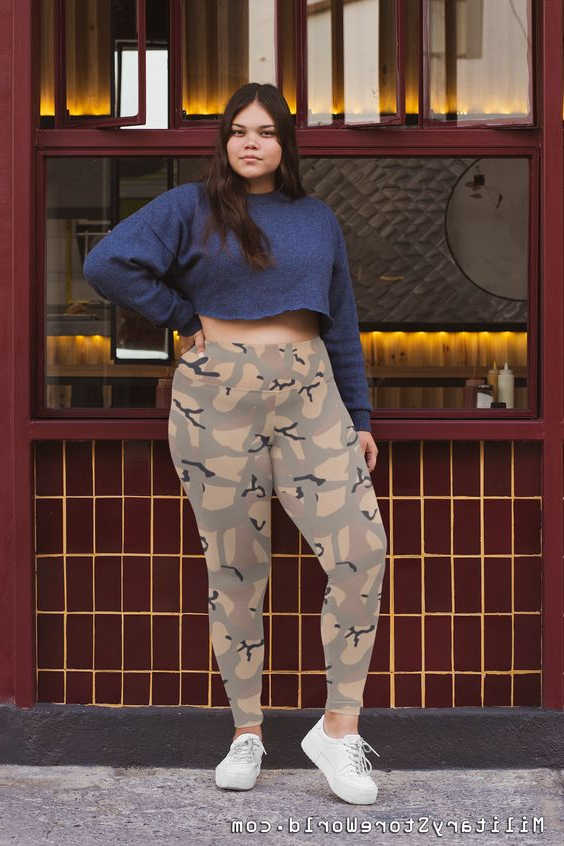 Camo Leggings For Running
A perfect pair of camo leggings for running days. Style them with cream-blush runners, white running top and a cute cream-grey beanie with a fur pom-pom: