Fashion is a funny thing, one day you wear everything dark and then BAM!, we have a new trend when you are wearing bright clothes. Today we are here to talk about white outfit ideas you can try on this Winter.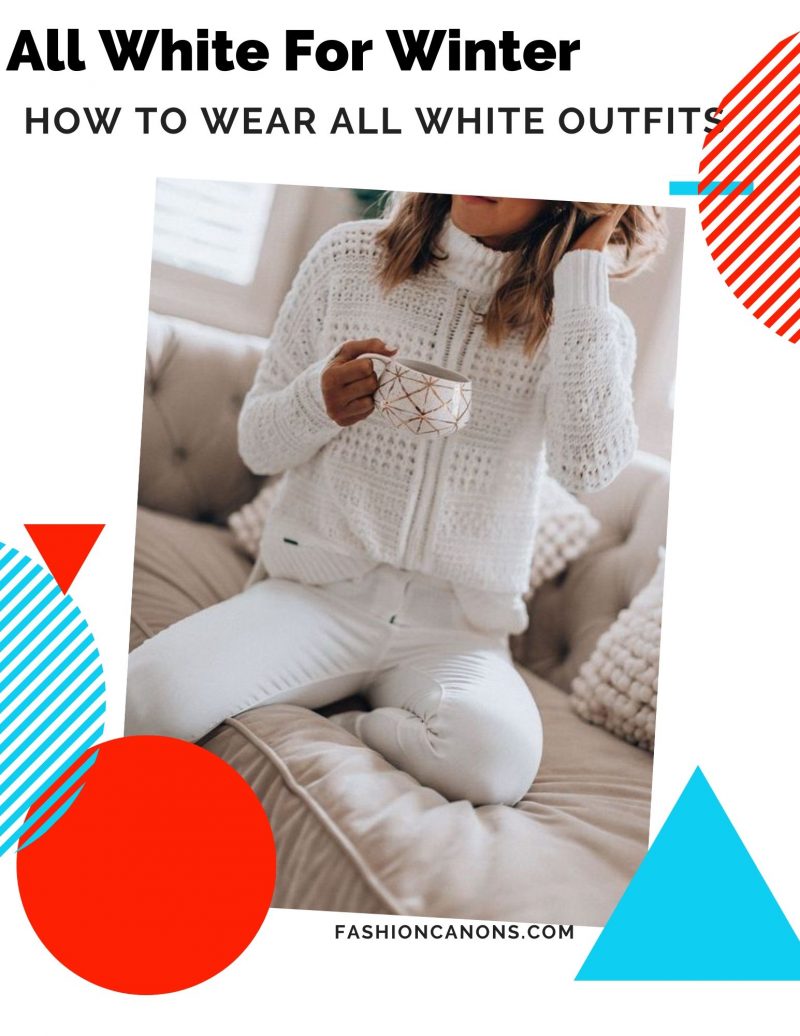 The thing about the white trend for winter is that you simply get away with a clean appearance sporting pure clean looks. The result can be really promising. I find these outfits to look like the ones taken from the 1990 fashion. Why? Look at the details, I am obsessed with bold makeups, bold jewelry, voluminous hairstyles.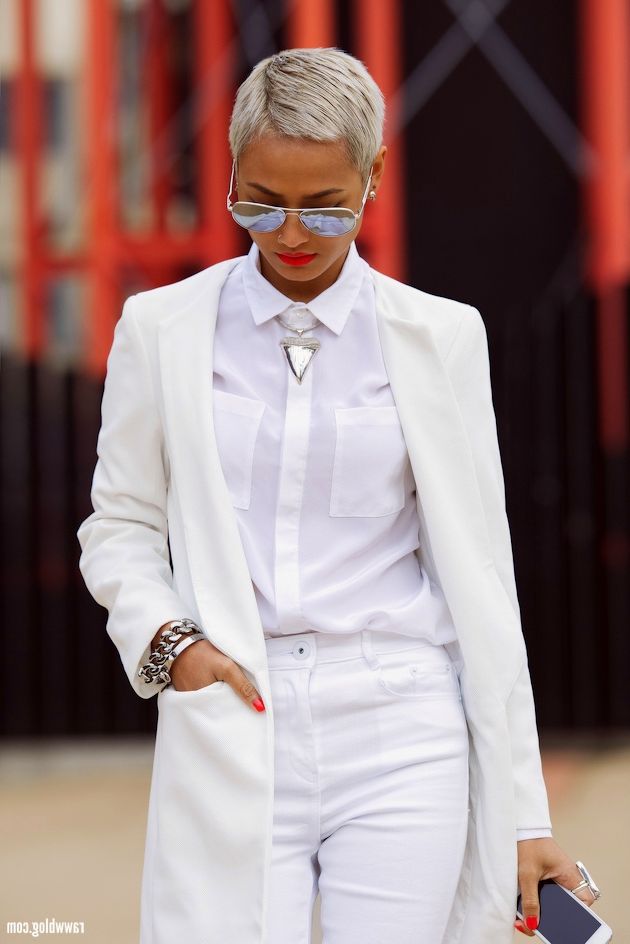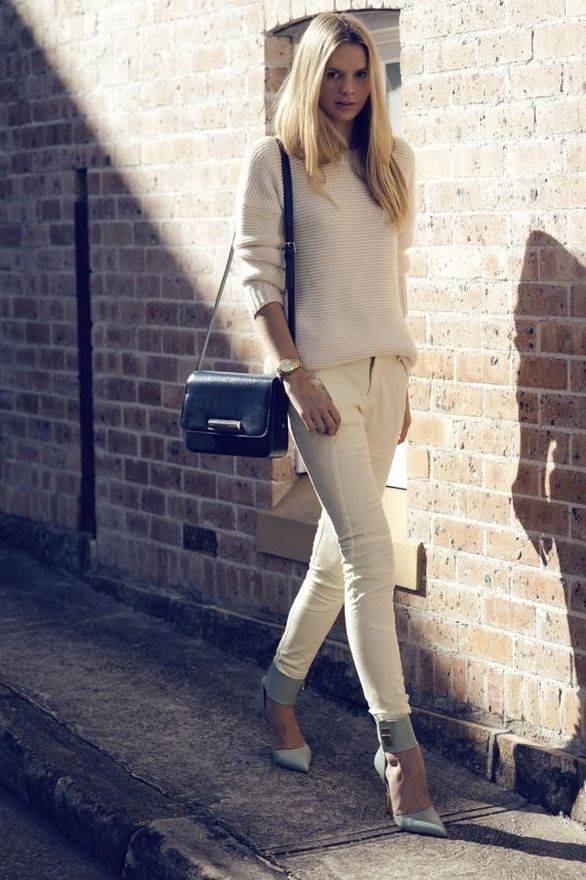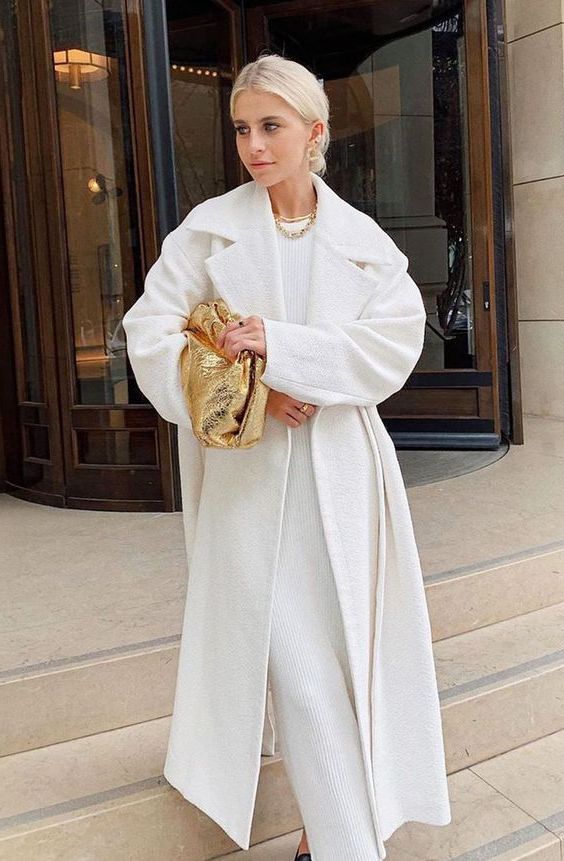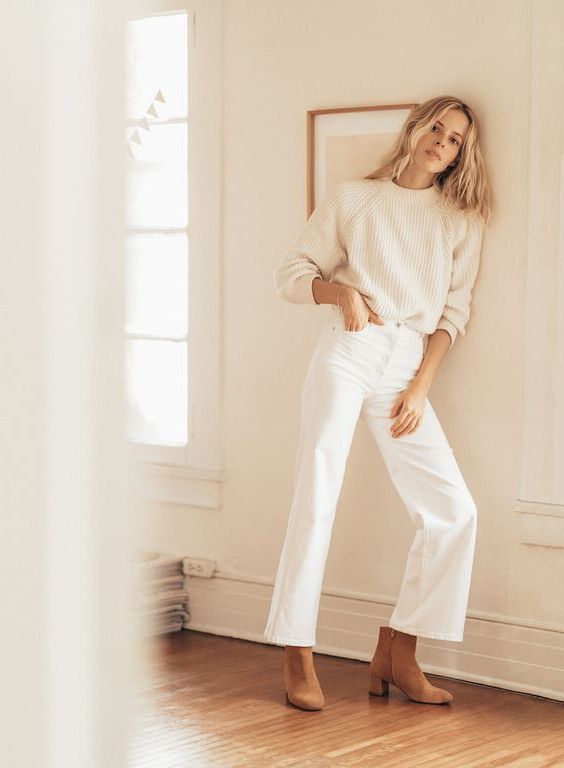 So, what are you waiting for, let's make this winter all in white! I am a big fan of white, first of all, it looks luxe and elegant. Plus, you can always accessorize it with gold jewelry and make your whole outfit look rich. But this is ain't point of my article, the all-white looks extremely classy and sophisticated. That's an ideal choice for bold ladies.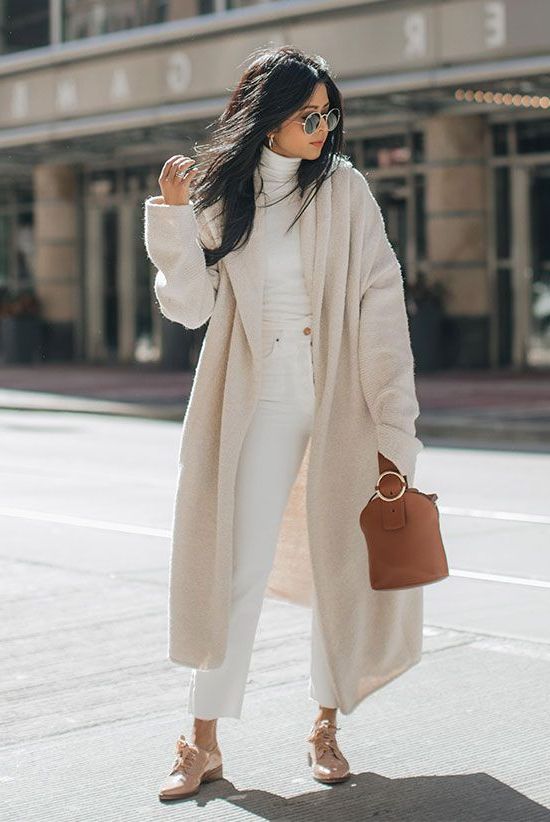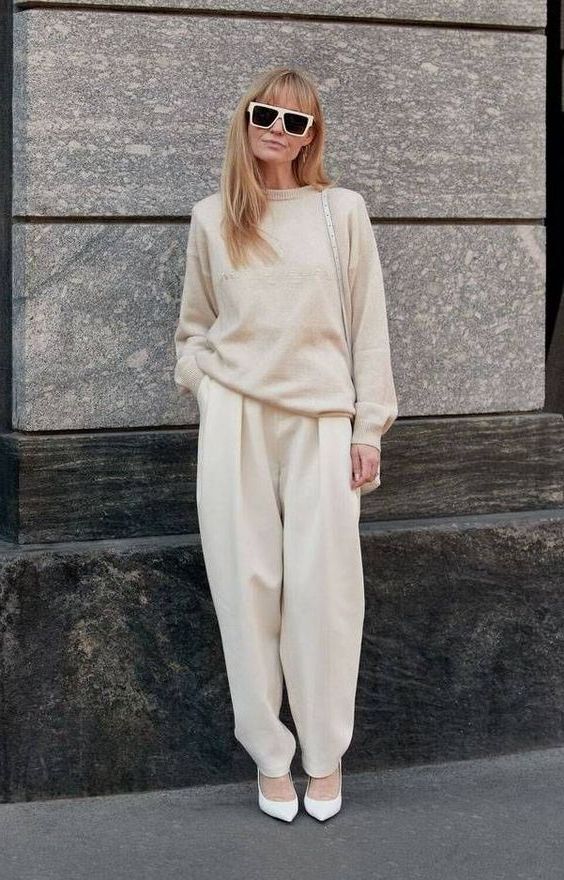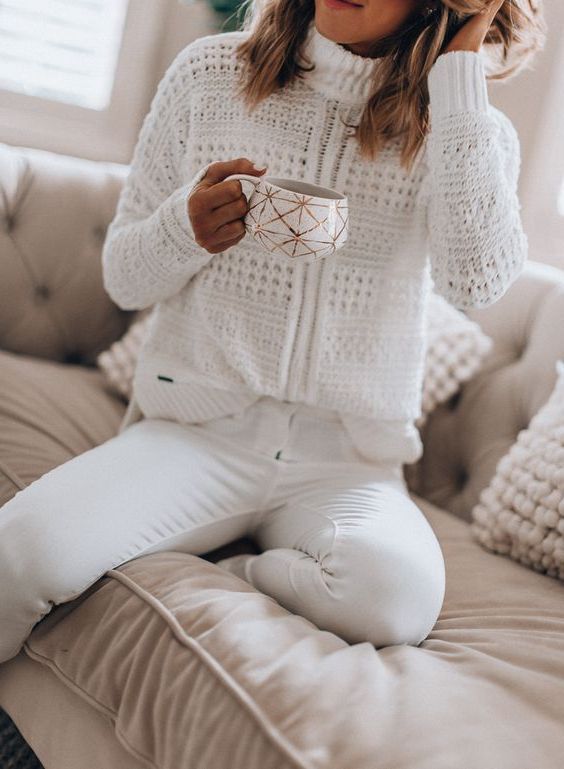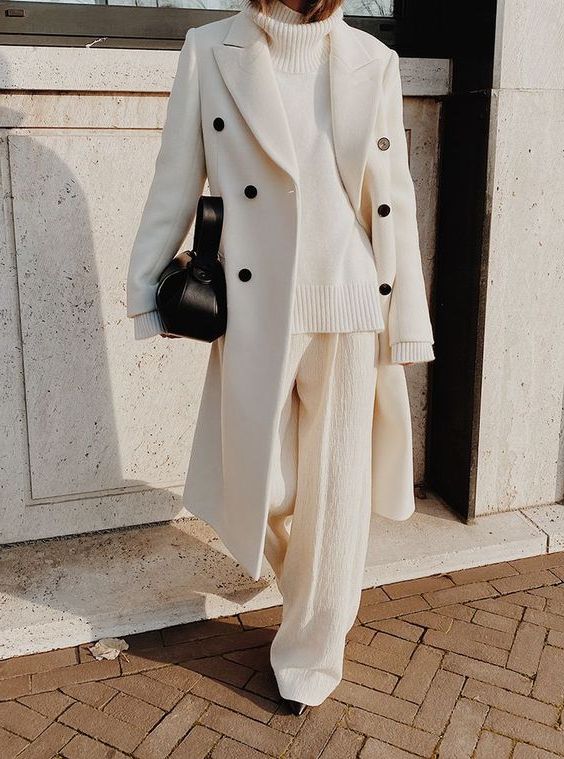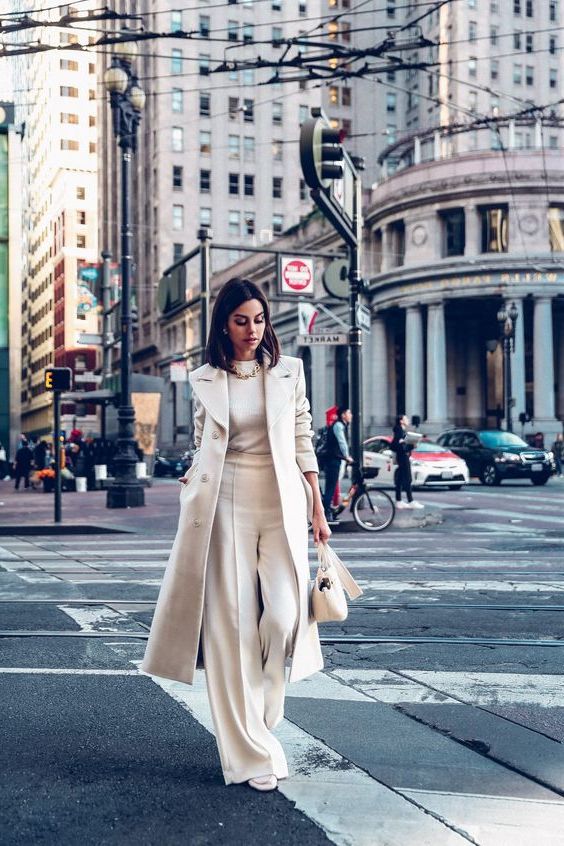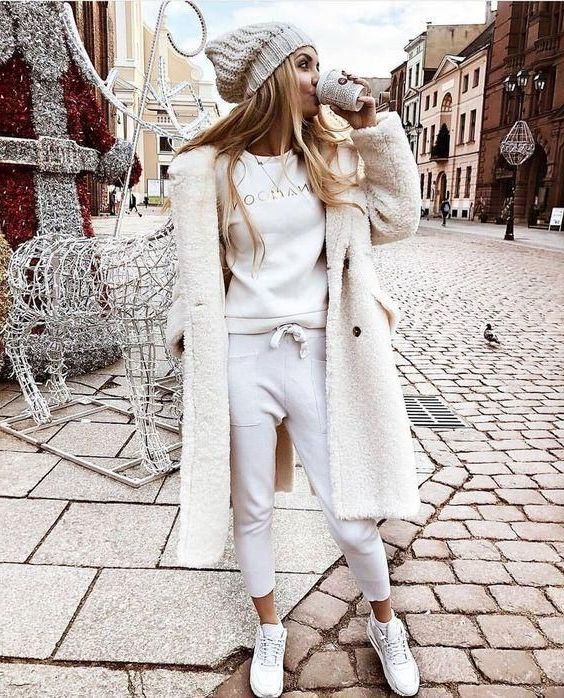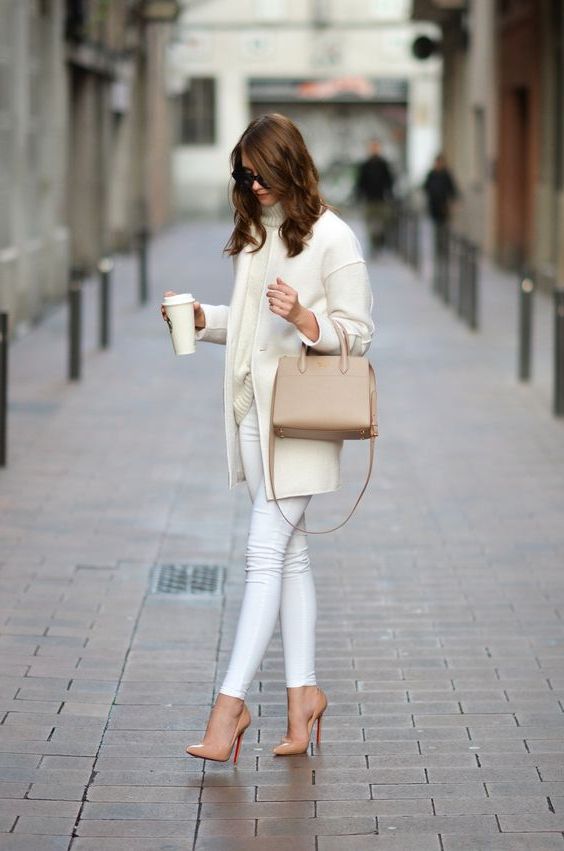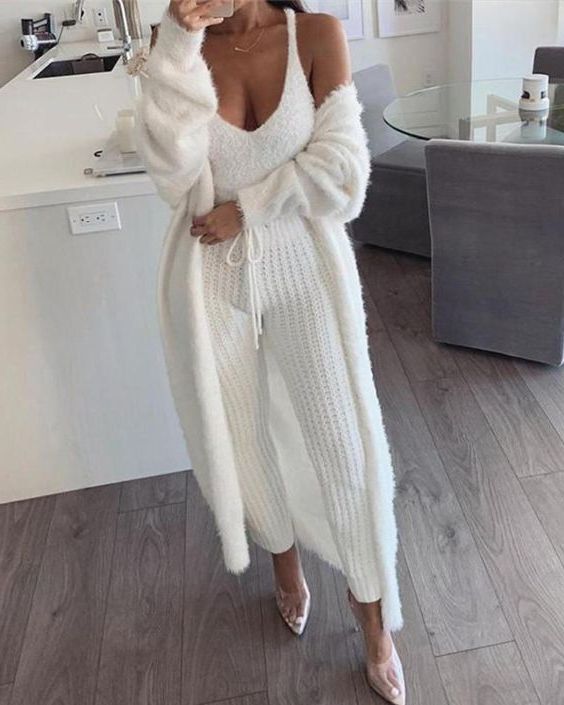 For many women, the all-white look is something faux pas, but this year we see a comeback of white which brightens up everyone around you. Like it or not, but an all-white-outfit looks fantastic!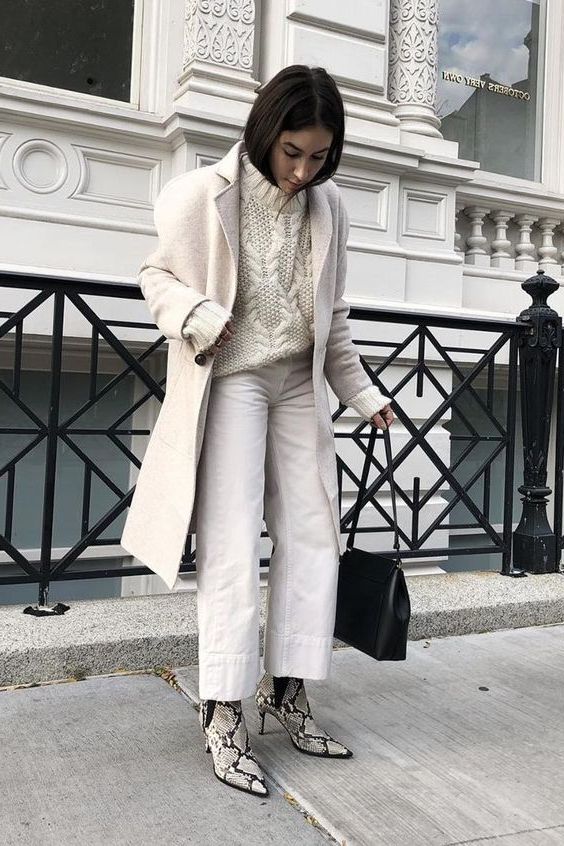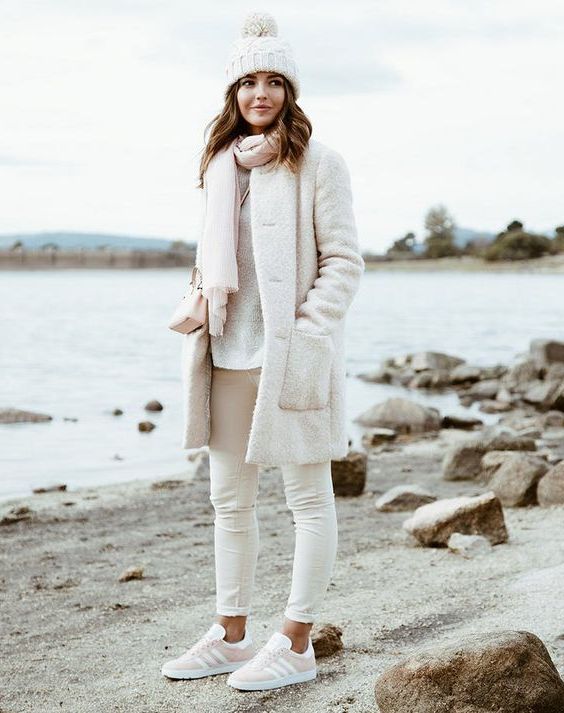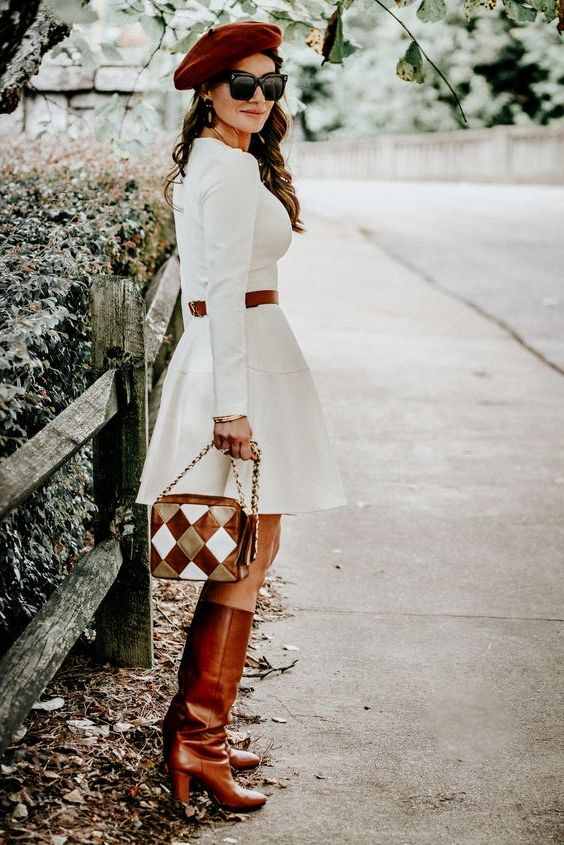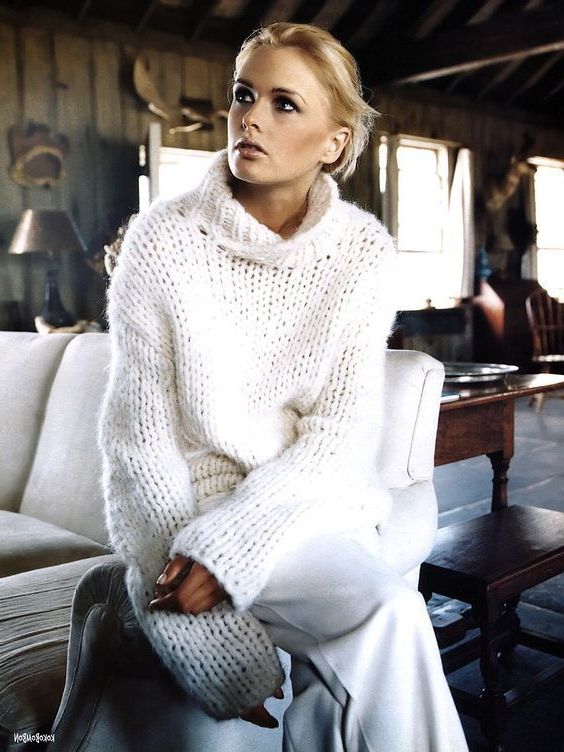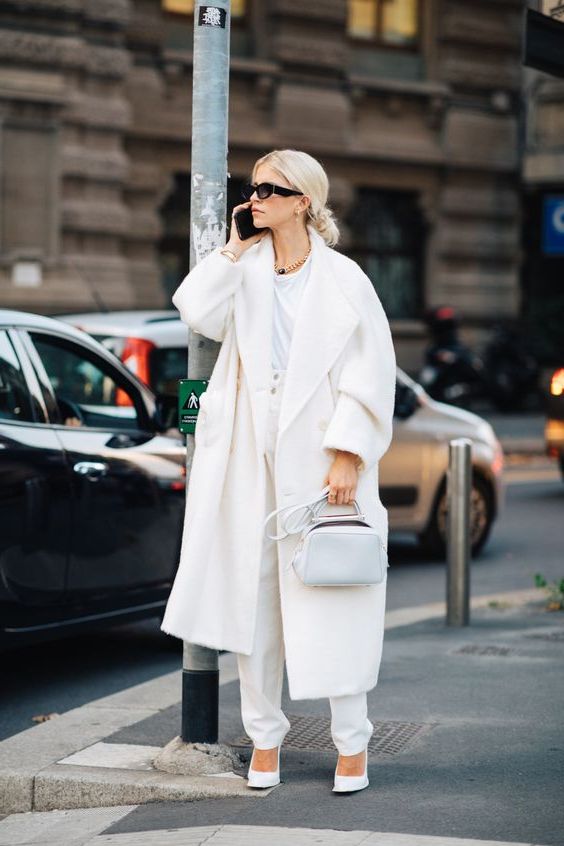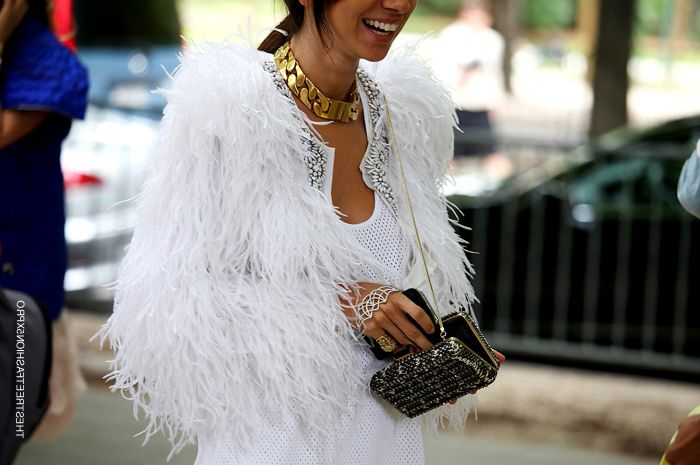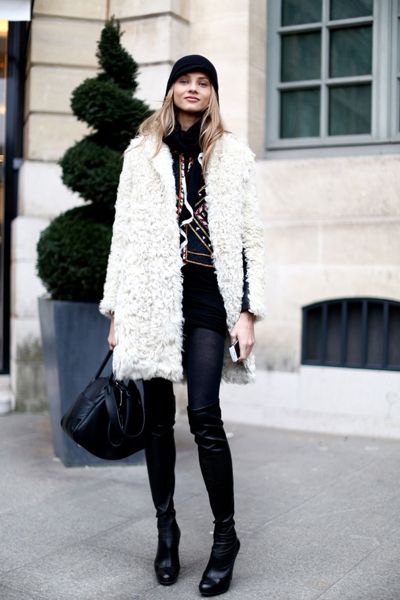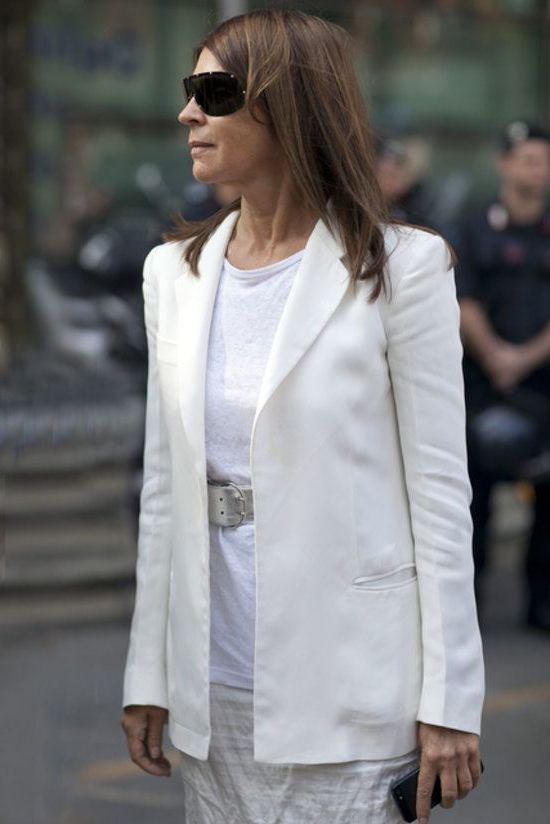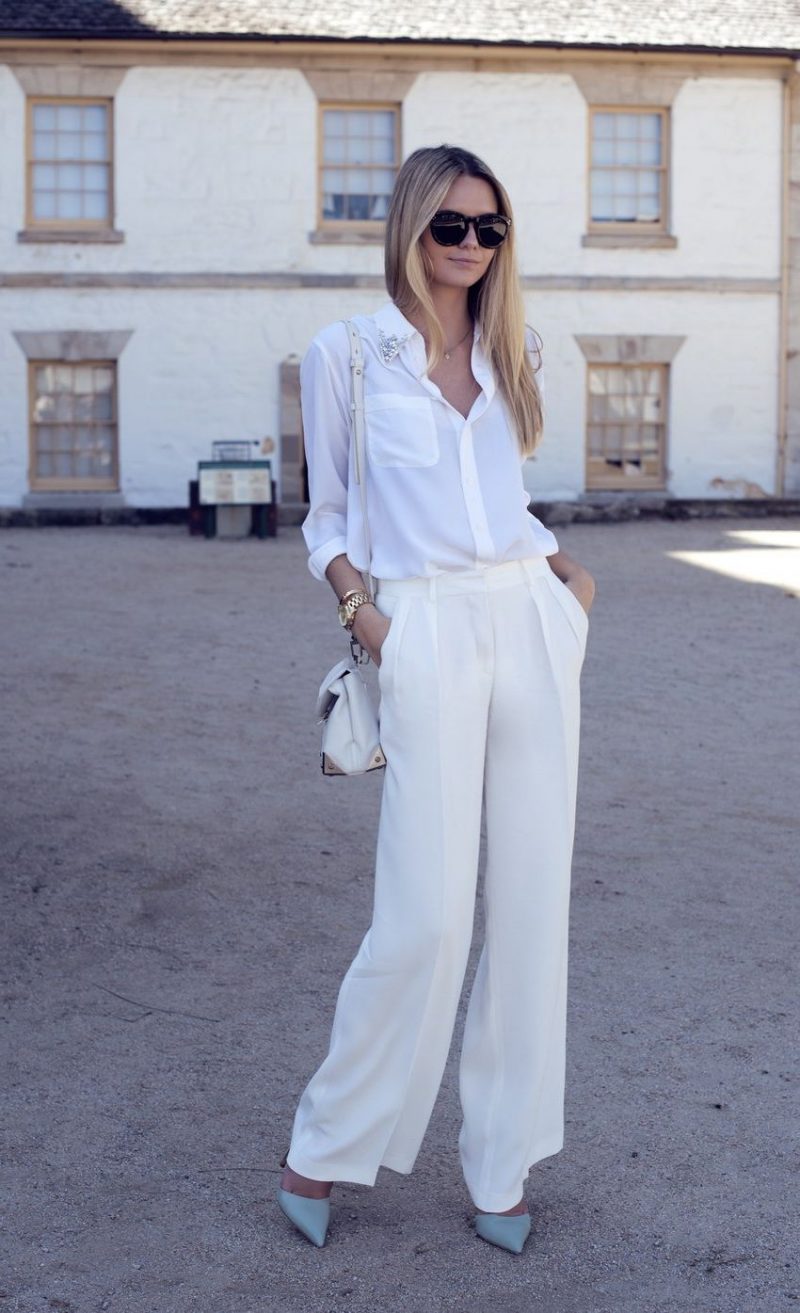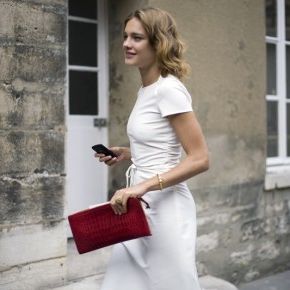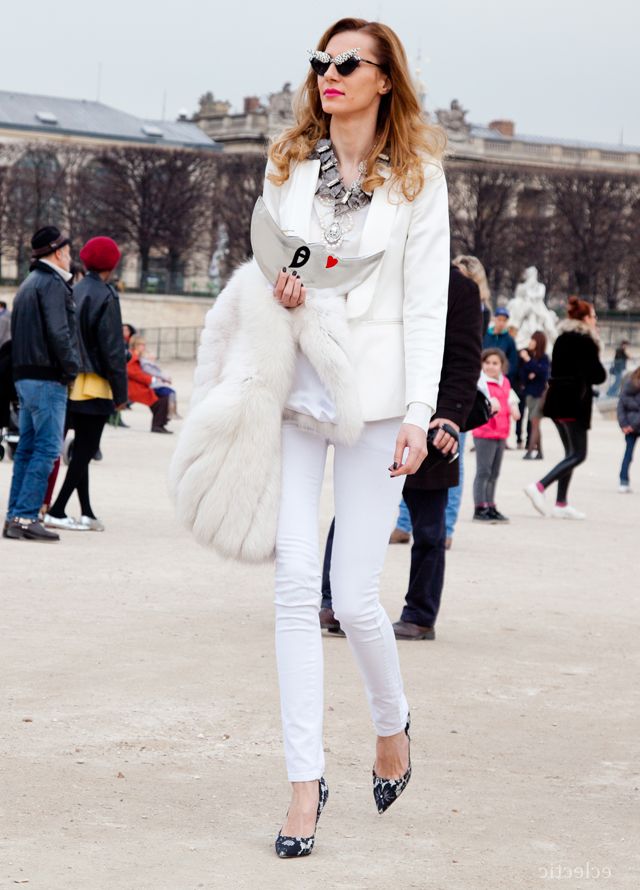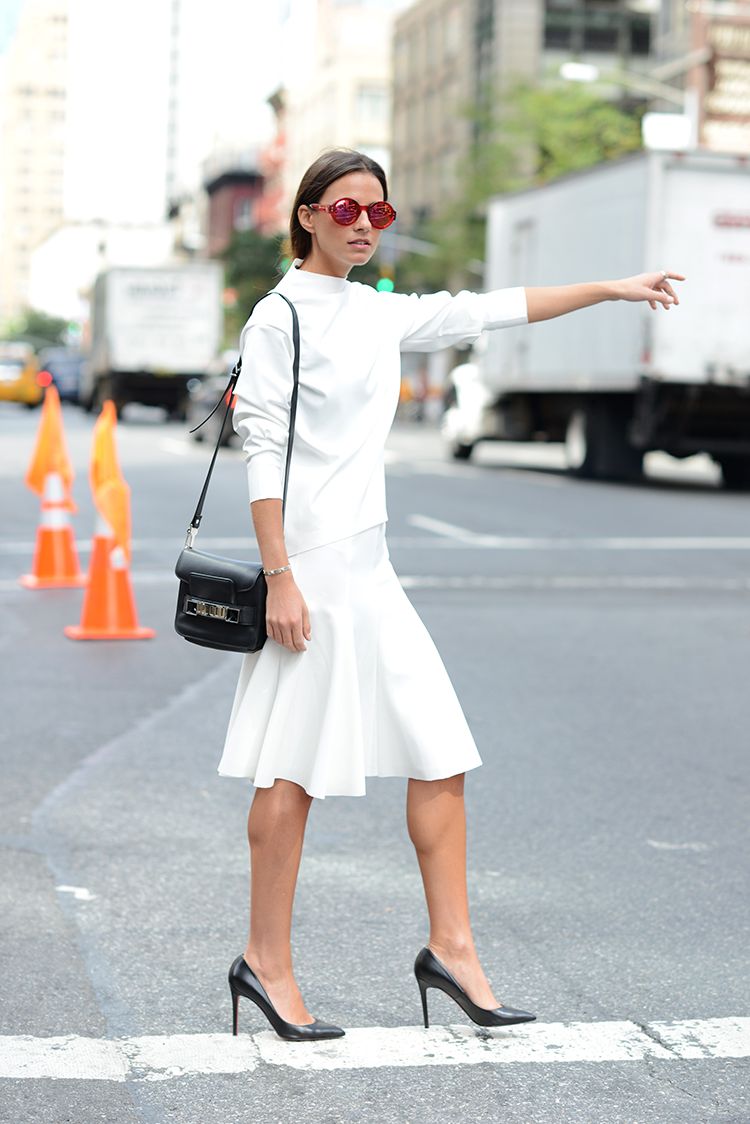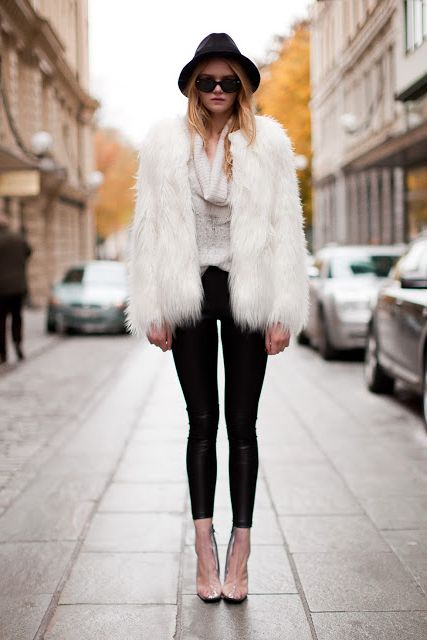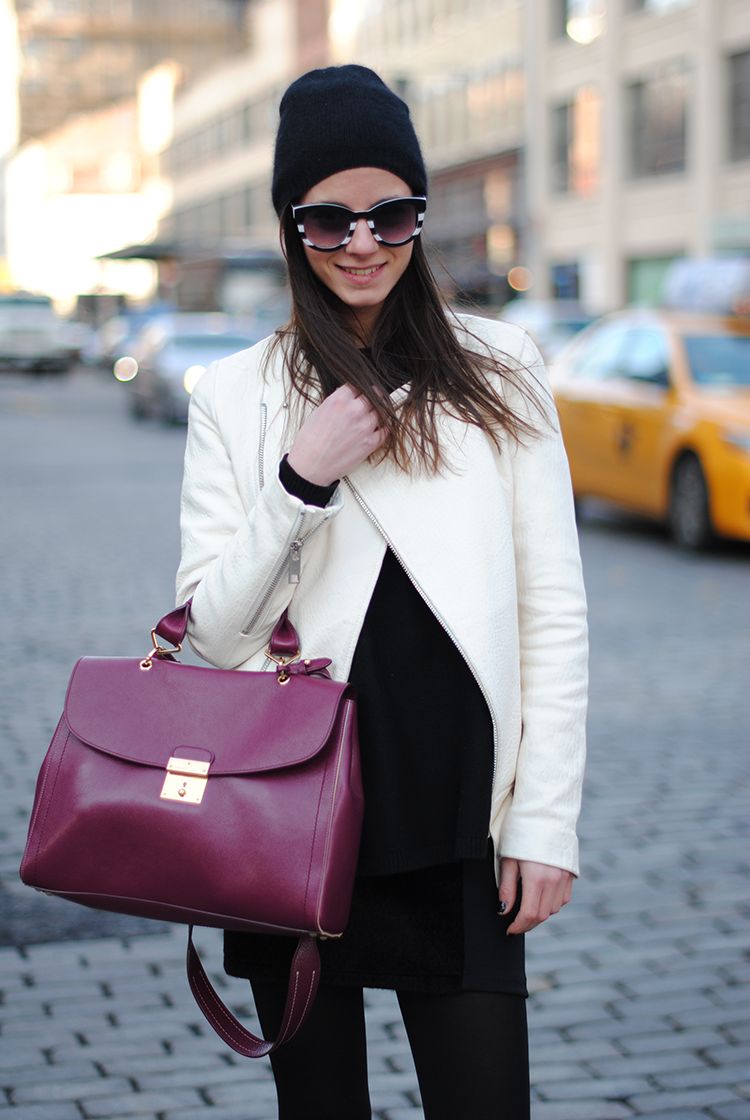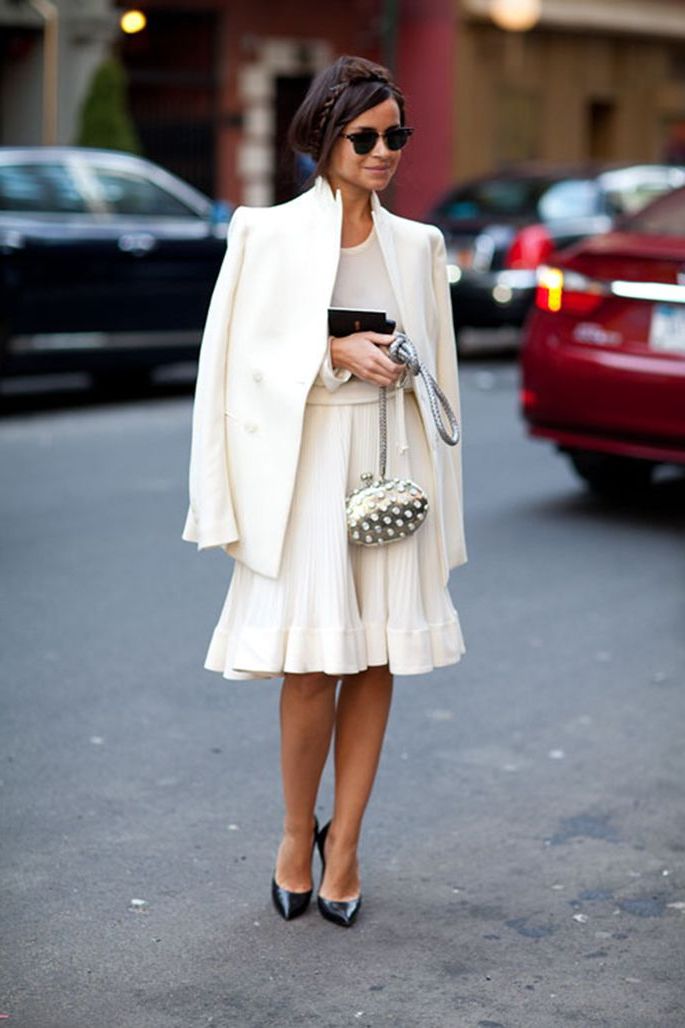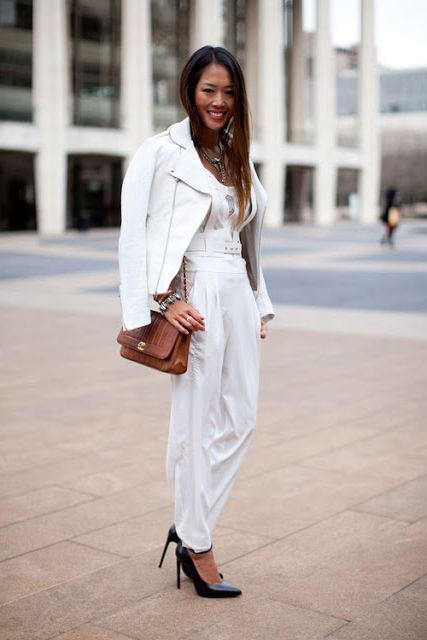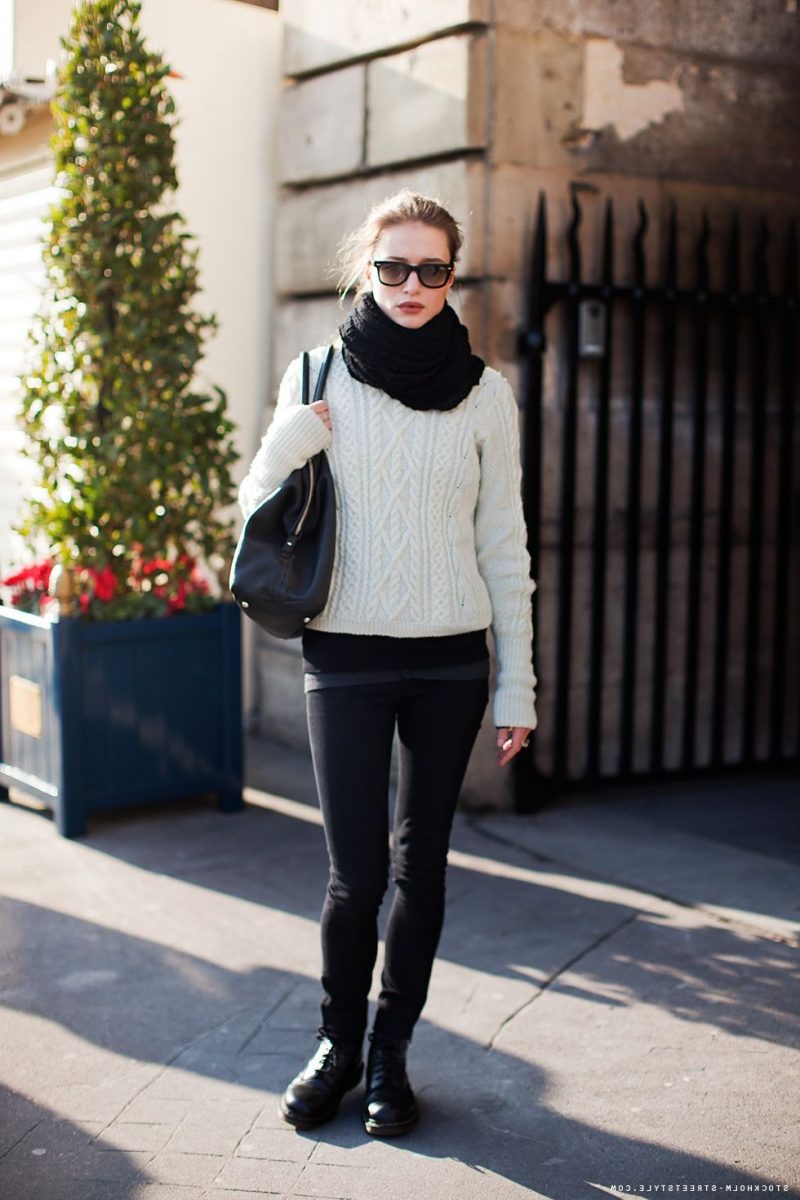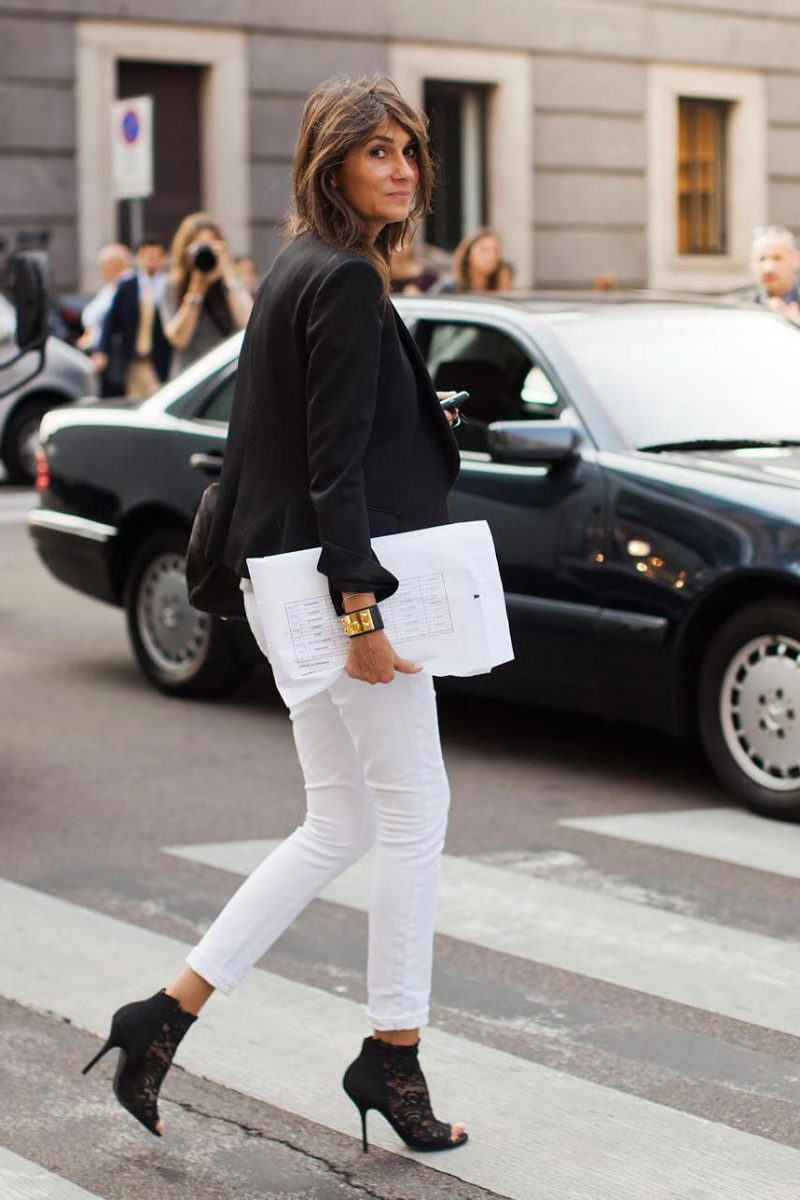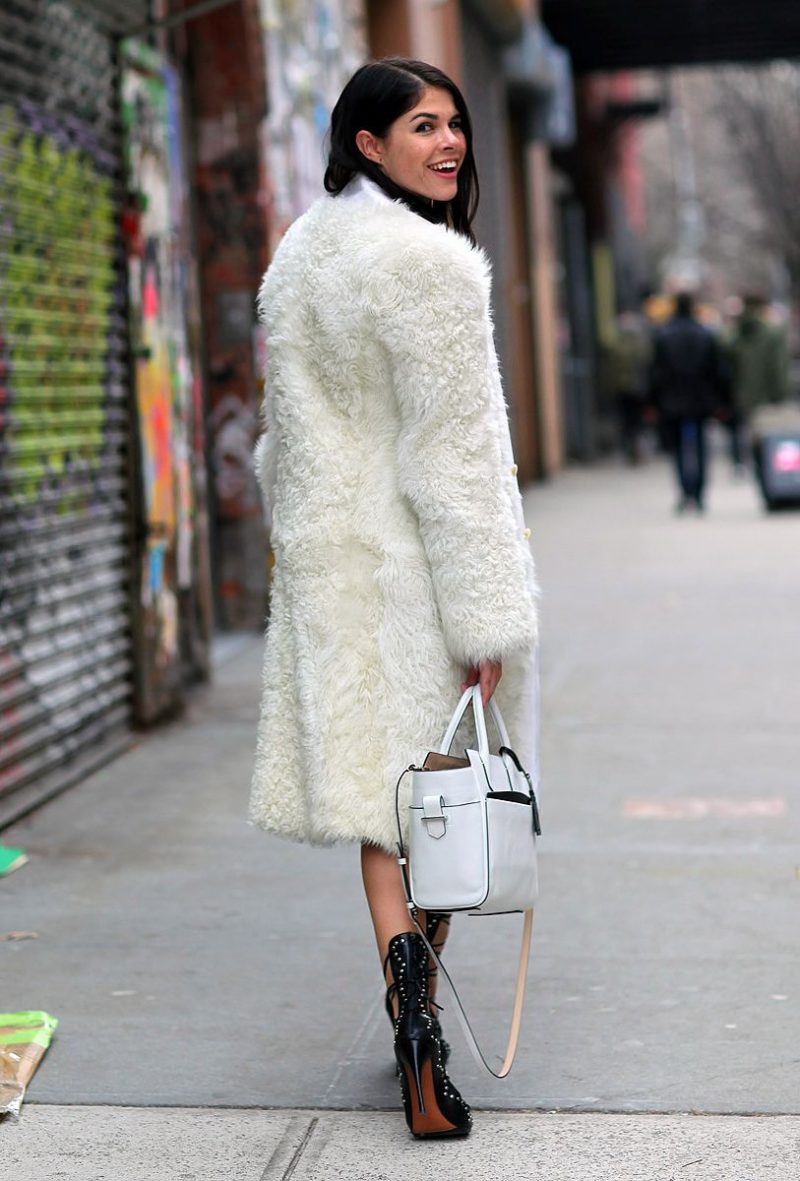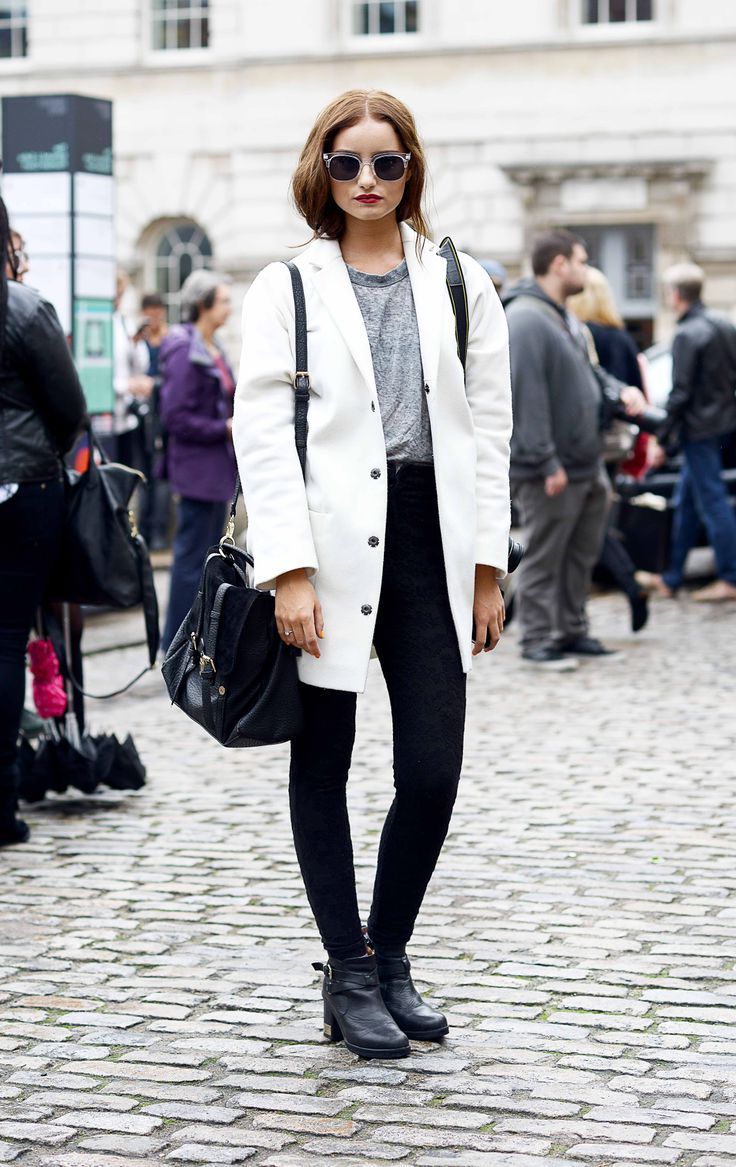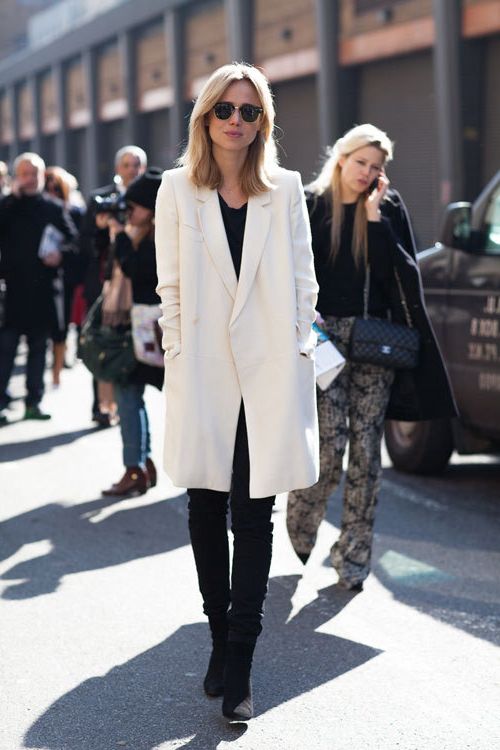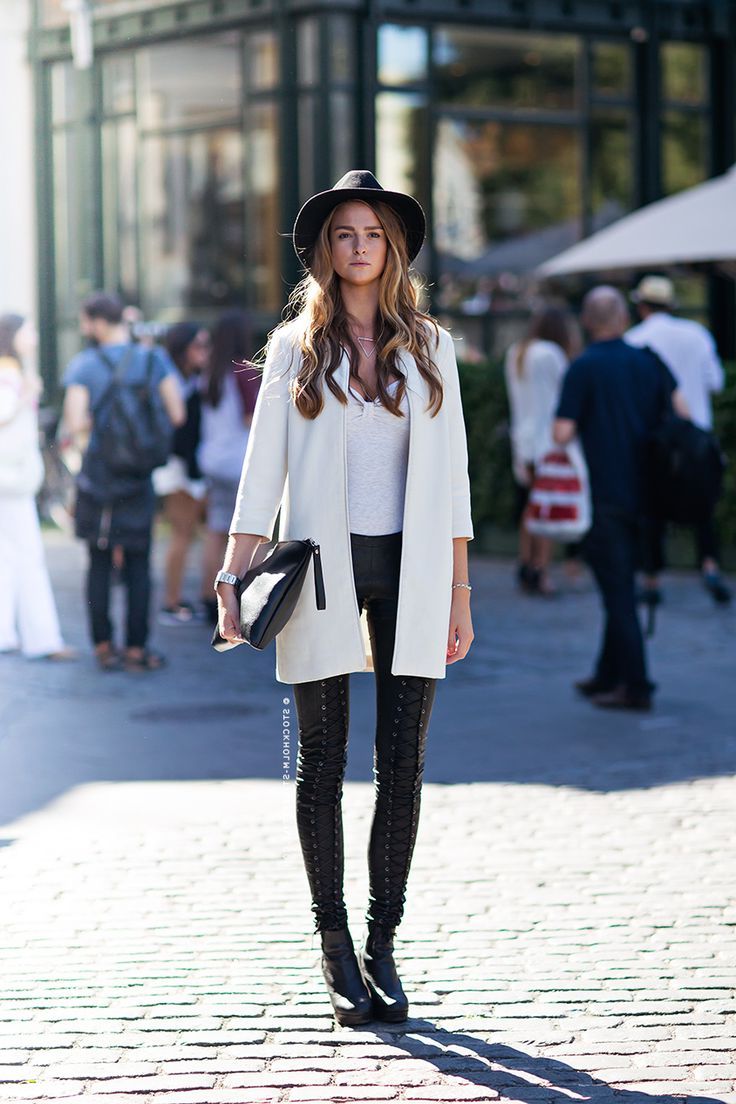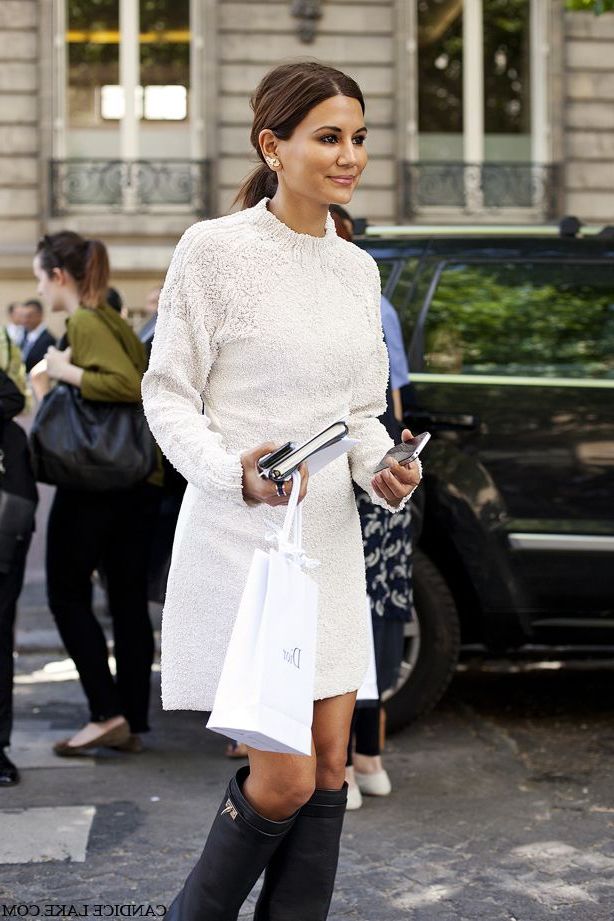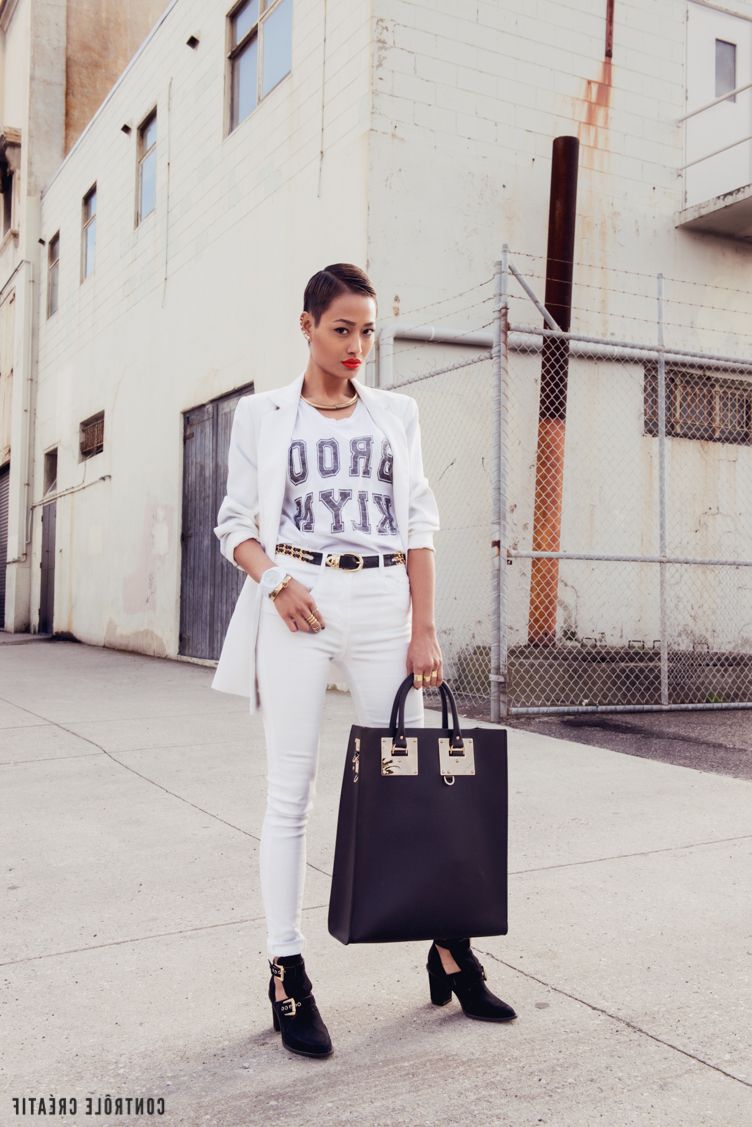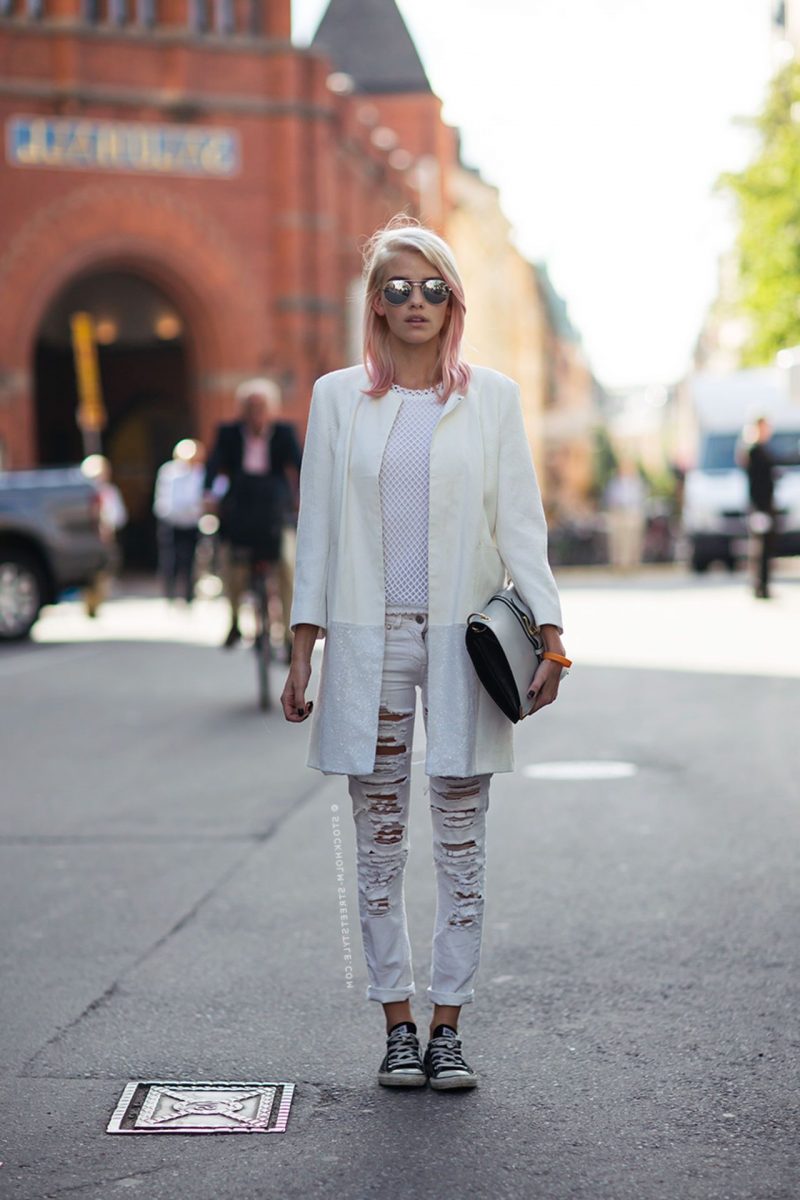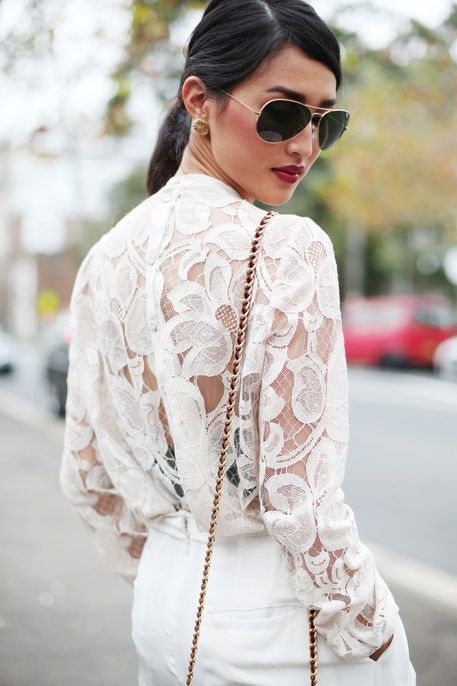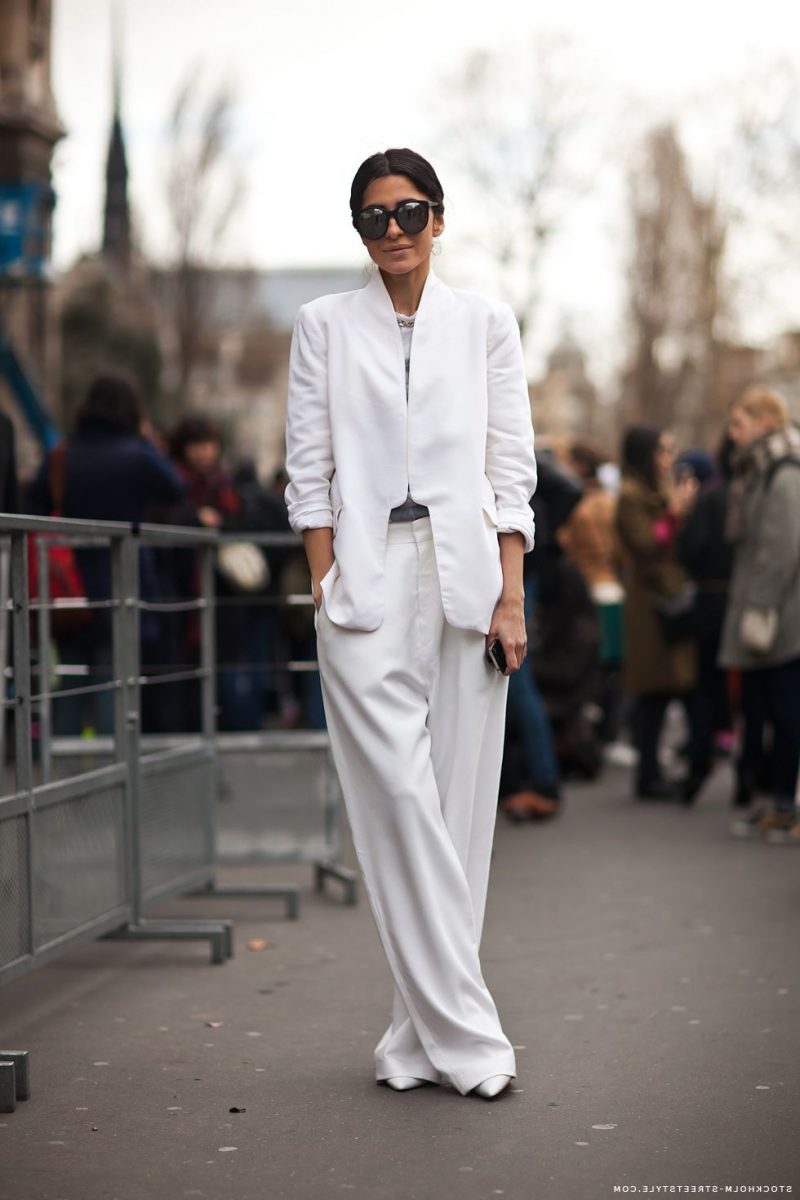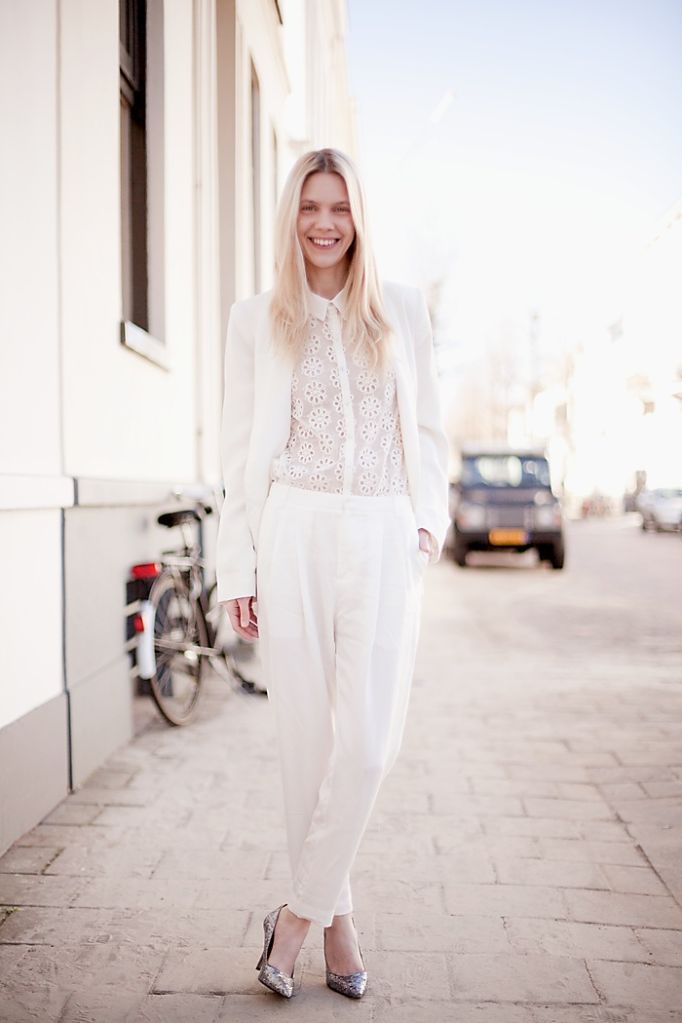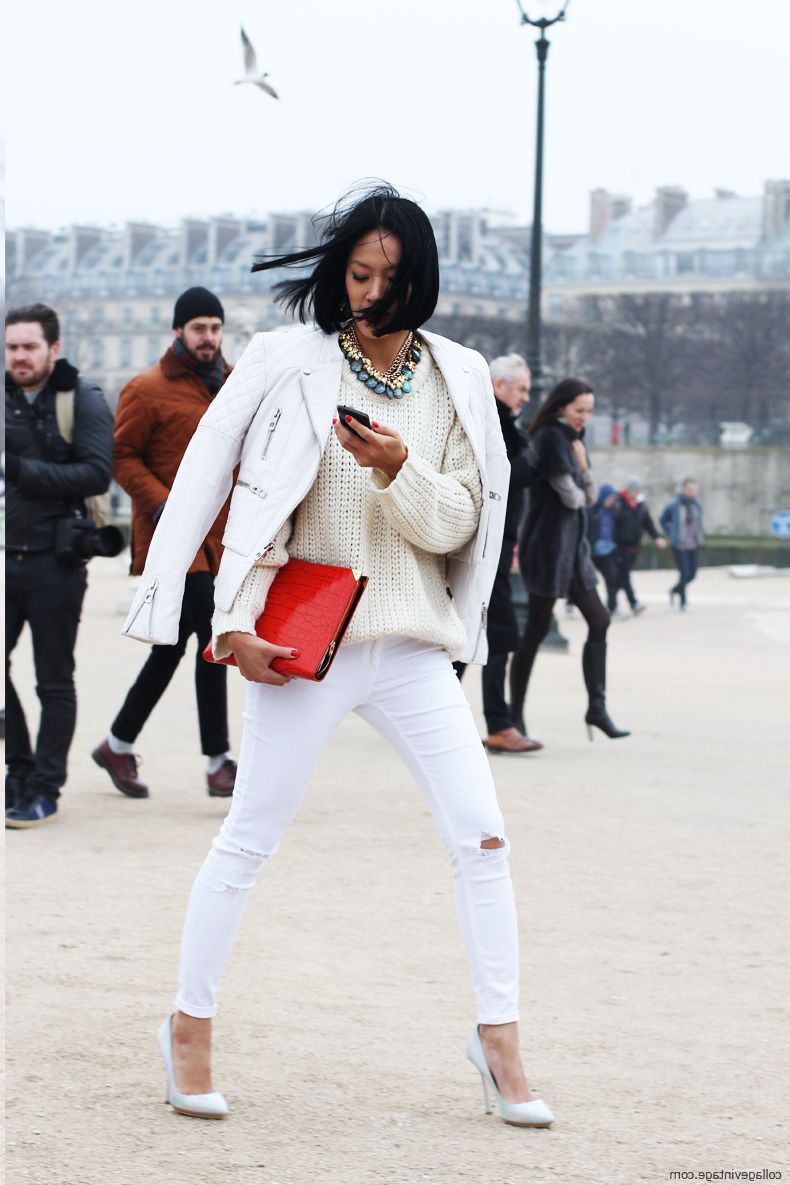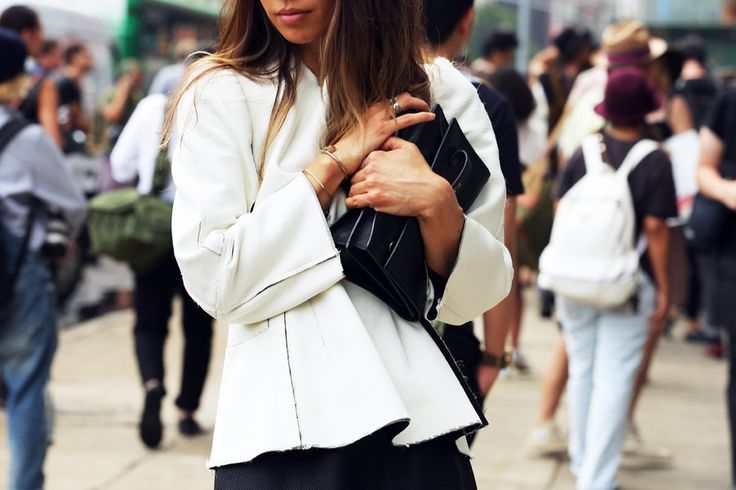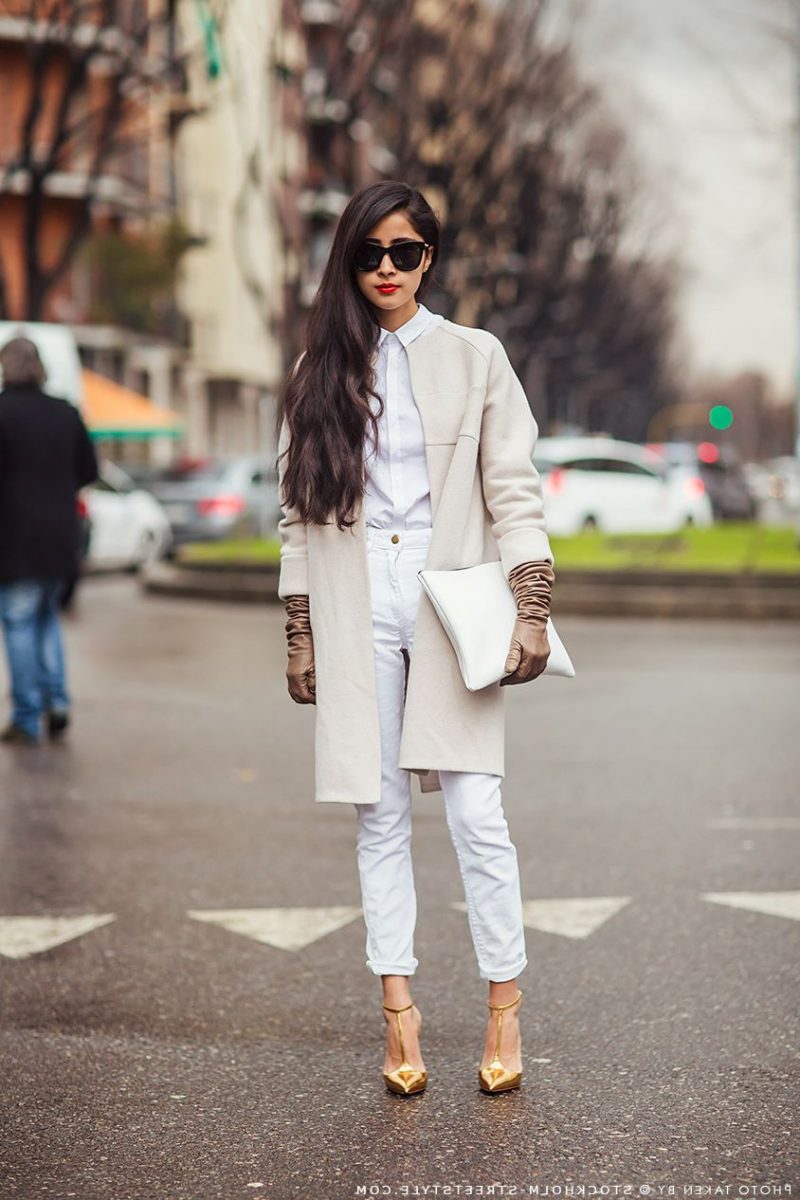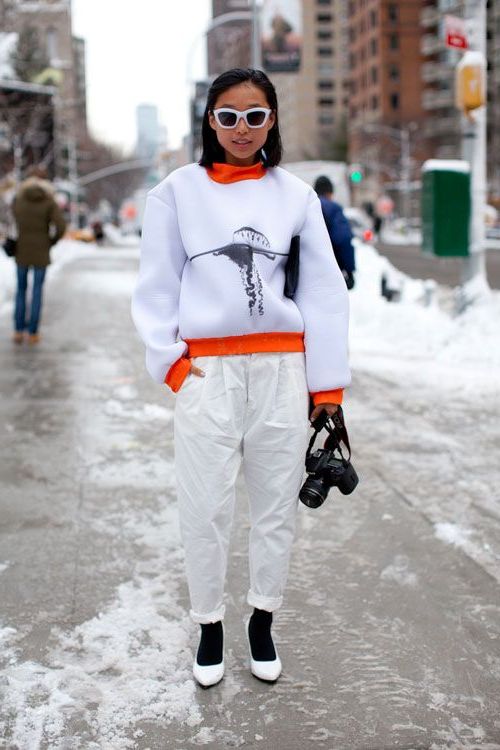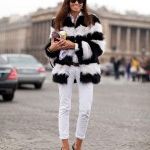 This season we see a comeback of white coats, white shirts, t-shirts, white skinny jeans and pants, dresses, and skirts. The funny thing is, you can complete the look with black shoes.