We are here to talk about hipster trend that comes back with vengeance. Yes, you might hate this trend, but we see fashionistas who are appearing on the streets wearing acid wash jeans, flannel shirts, beanies, denim and other pieces with hipster aesthetic. That's why today's blog post is dedicated to my favorite outfit ideas you can choose in order to create a fabulous hipster look.
A lovely set for casual day offs. We see a basic sweater worn with a plaid shirt paired with maroon skinnies and chunky black leather flat shoes. These rounded shades are the best!
What I love about modern hipster fashion is that vintage clothes are mixed with modern essentials creating a more unique style and it doesn't seem to be going away anytime soon.
If you are thinking of changing your look and style, then you definitely should take a close-up look at these ideas and jump ship. I have rounded up my favorite street style ideas that you will happily slip into.
Hipster global phenomenon looks quite kitsch and vintage, but I know many girls who individualize their clothes and make some changes in order to look special and fall outside the mainstream.
Hipster chic is not about clothing, it's also about your lifestyle. No, I am not saying you should be like a hippie or so, just make sure to look at your life in different angle. Anyway, I've rounded up my favorite street style ideas, hope you like them too.
A mustard-camel coat looks fresh and modern combined with a black shirt and high-rise jeans. The hat with rounded sunglasses are outstanding!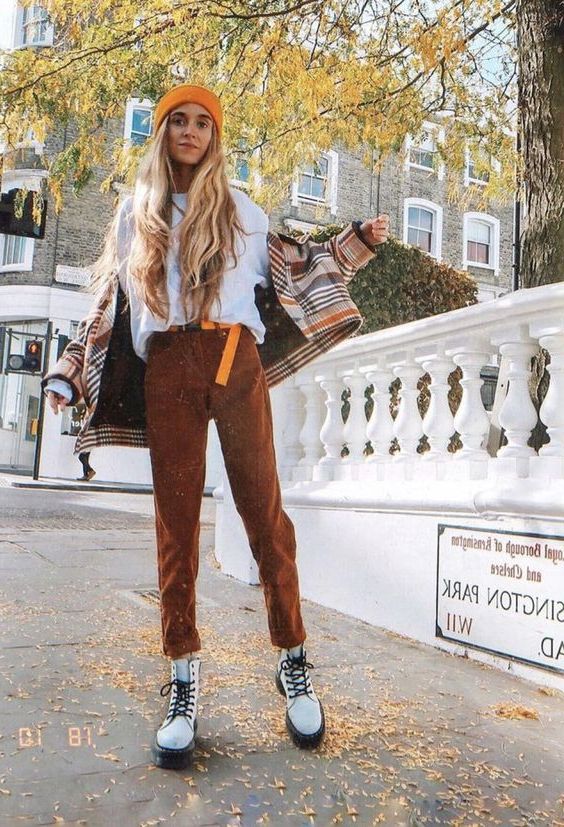 Here we see a lovely combination consisting of a flannel shacket, white tee, and velour dark mustard pants completed with white Dr. Martens. That beanie is cool!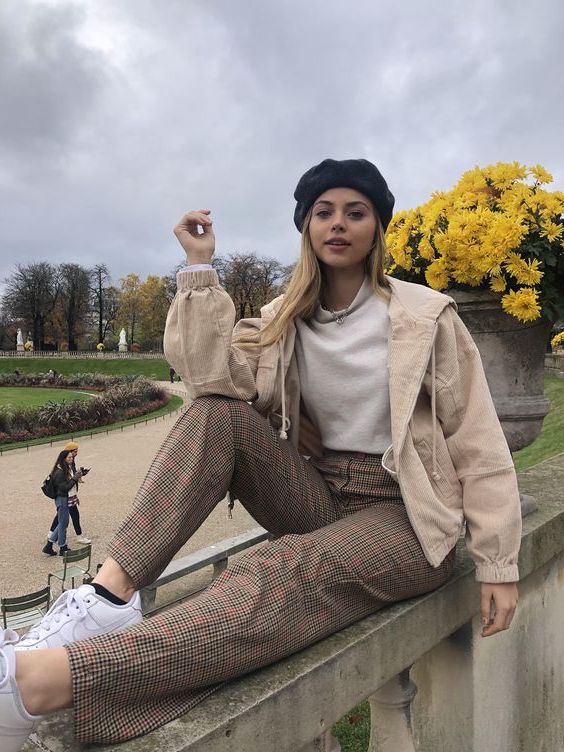 A kind of Parisian meets hipster girl outfit idea. We see a black beret with a hooded jacket, cream-white sweater, and plaid pants.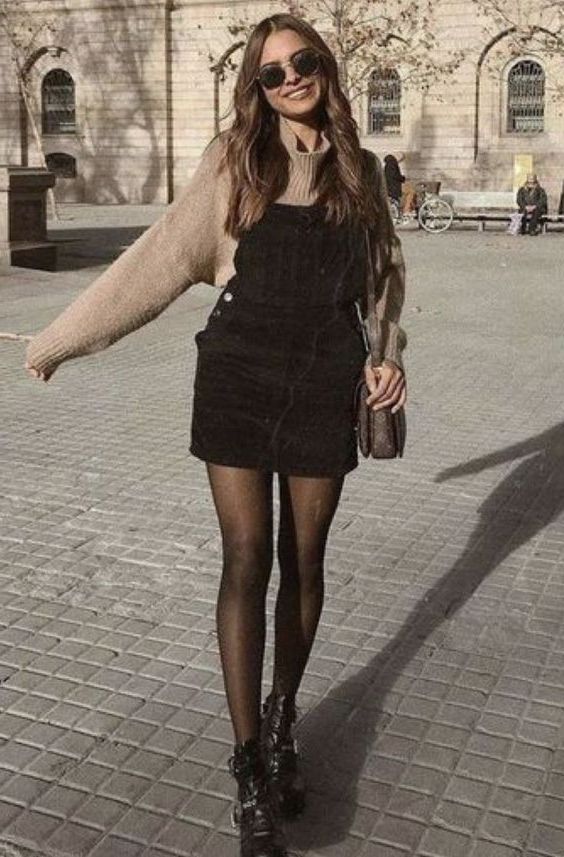 What do you need to be happy with? A slouchy sweater with a black denim overall dress, tights, and chunky black leather boots? Why not!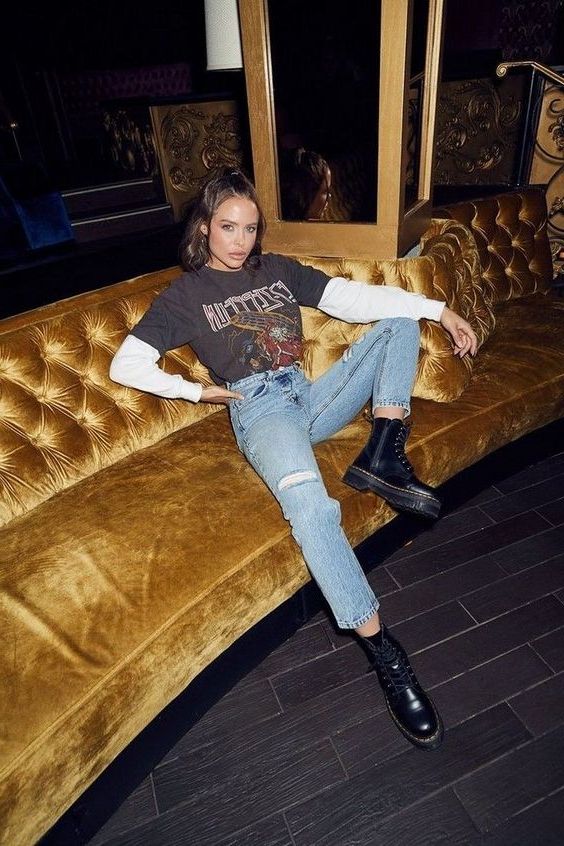 A relaxed style with rock band touches. A rock band tee is styled with a white long sleeve top and ripped jeans completed with black leather combat boots.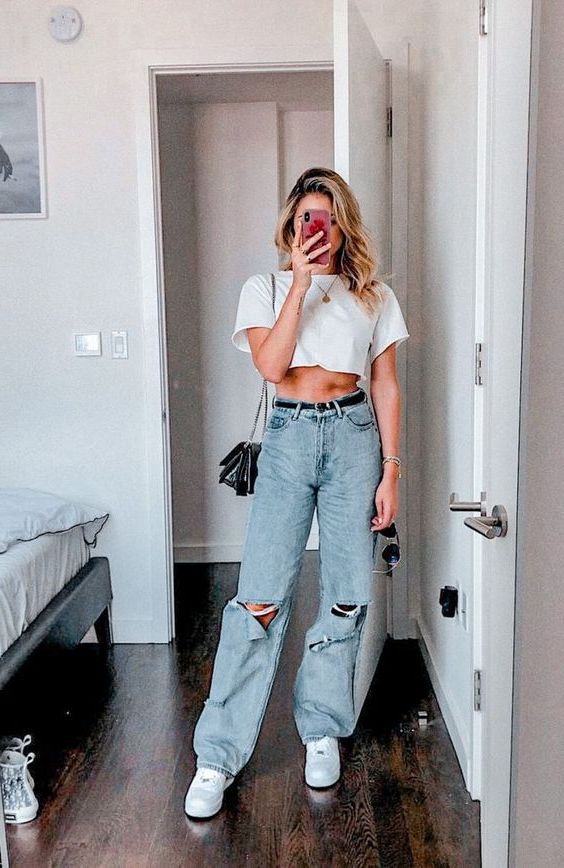 A white crop top looks super chic with knee-ripped boyfriend jeans and white kicks.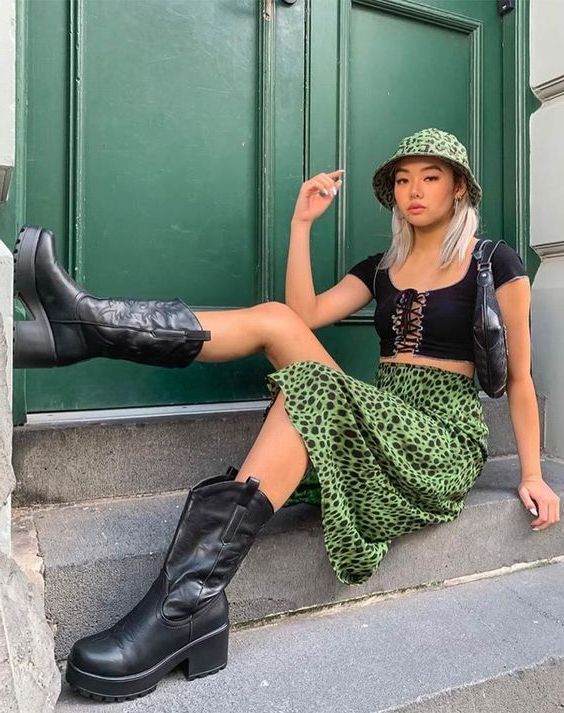 A black lace-up crop-top will be a nice addition to that green leopard print midi skirt completed with black leather cowboy boots and a cool bucket hat in leopard print.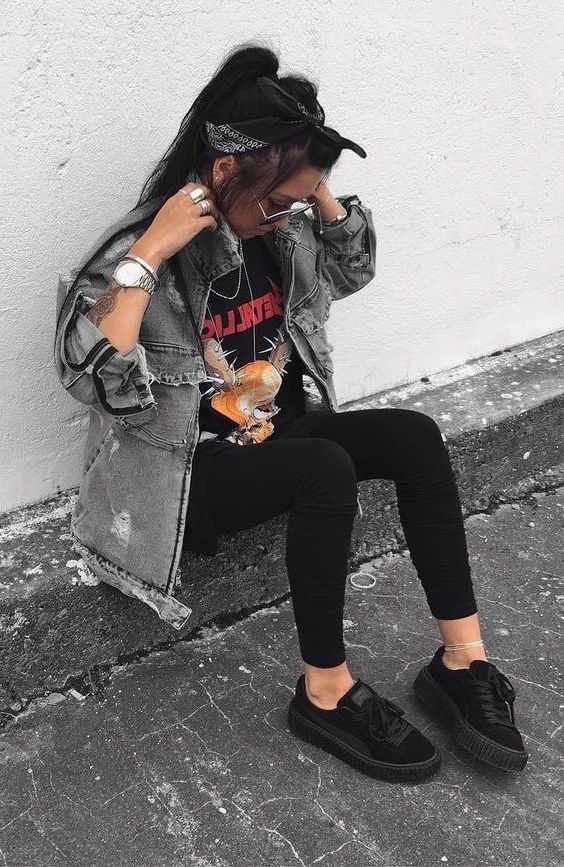 Here we see some rock style touches. Go for an oversized denim jacket, rock band tee, black skinnies, and black sneakers.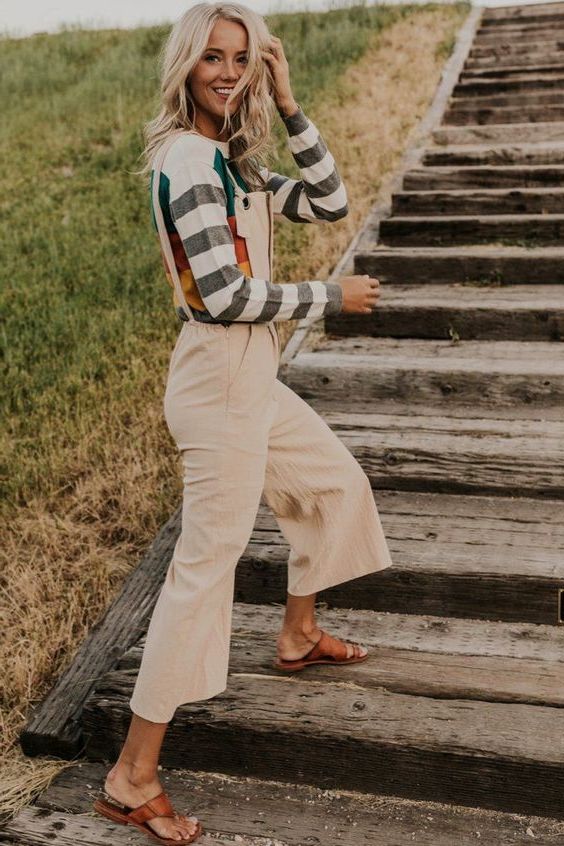 A kind of retro style. We see a multi-striped top tucked in beige wide pants completed with brown sandals.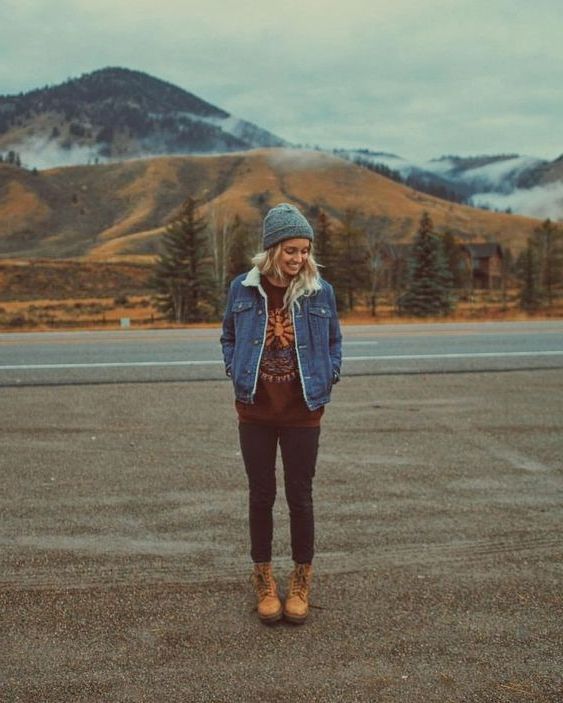 A lovely look for hiking ladies. We see a cozy denim jacket, maroon sweatshirt, and maroon jeans tucked in yellow hiking boots.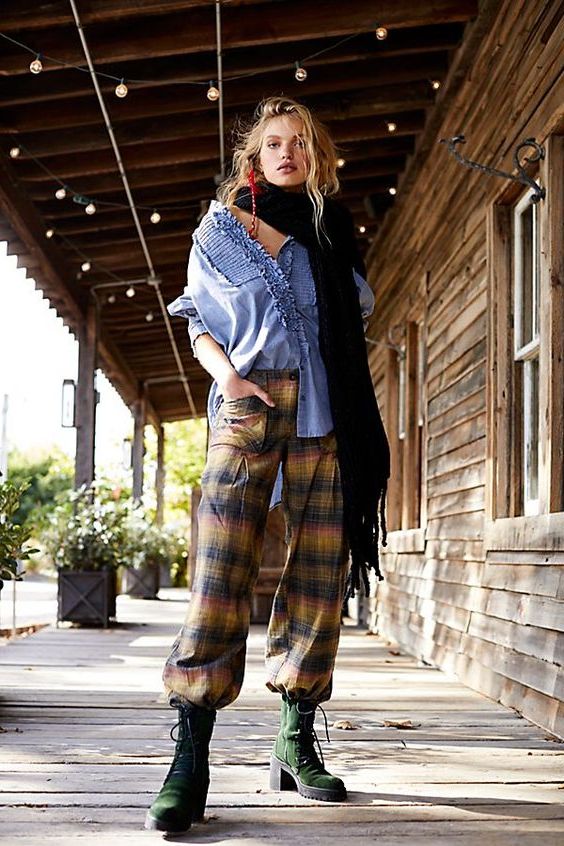 A classic shirt can be paired with plaid print joggers and green velour combat boots.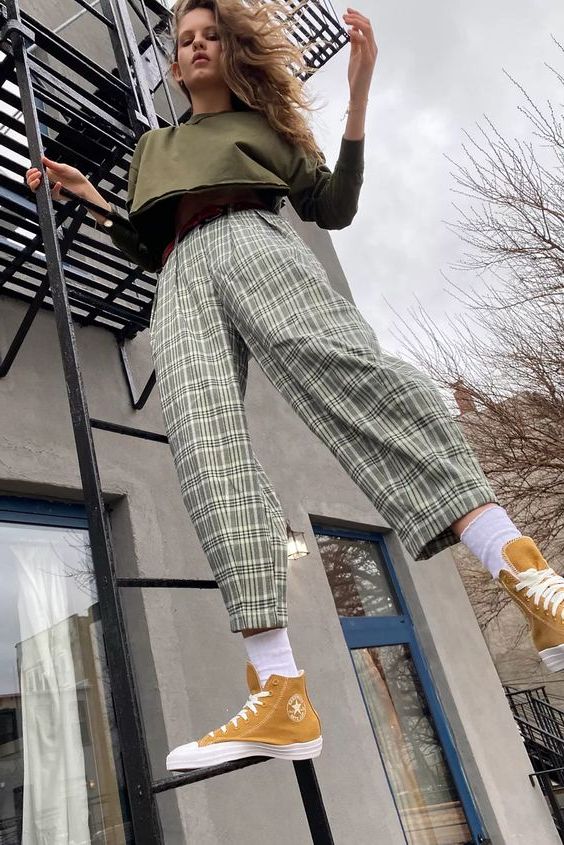 A green crop-top ideally matches these flannel print pants styled with white socks and yellow trainers.
A cool white pullover makes a cute appearance styled with blue plaid pants and white trainers.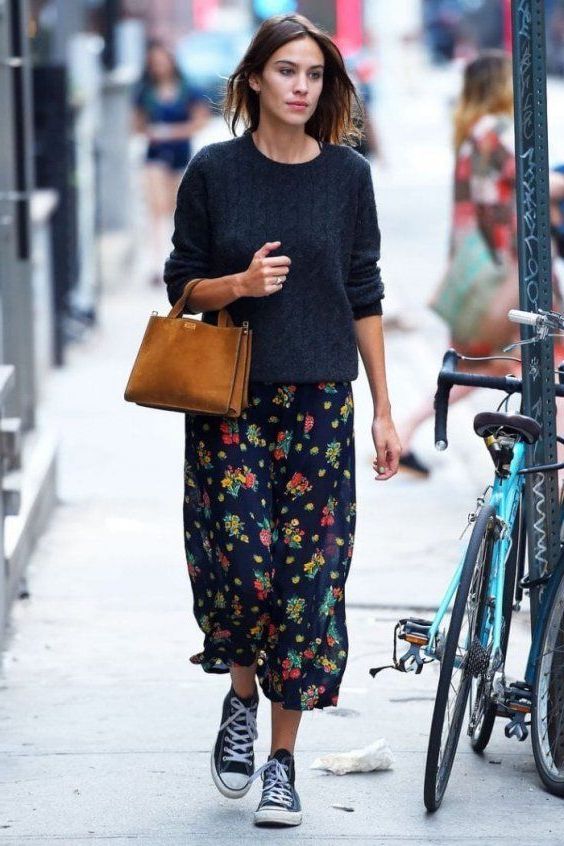 A navy sweater looks vintage teamed with a floral print midi skirt and black trainers.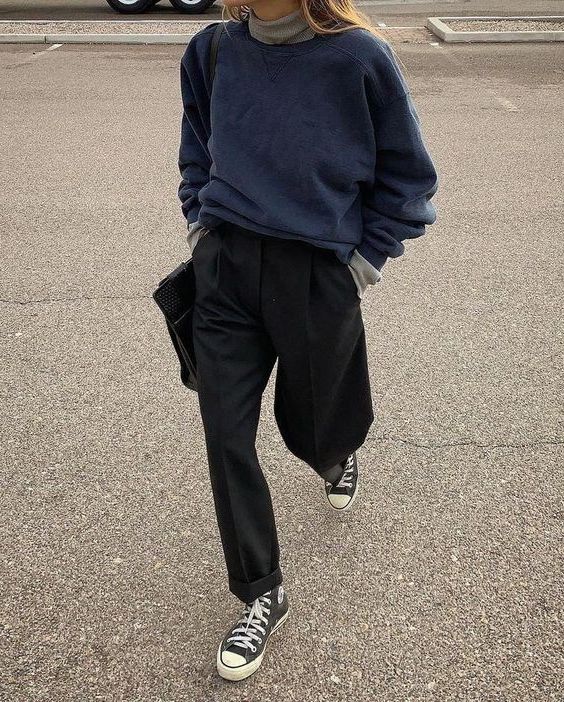 Another great combo consisting of an oversized navy sweater and black tailored pants.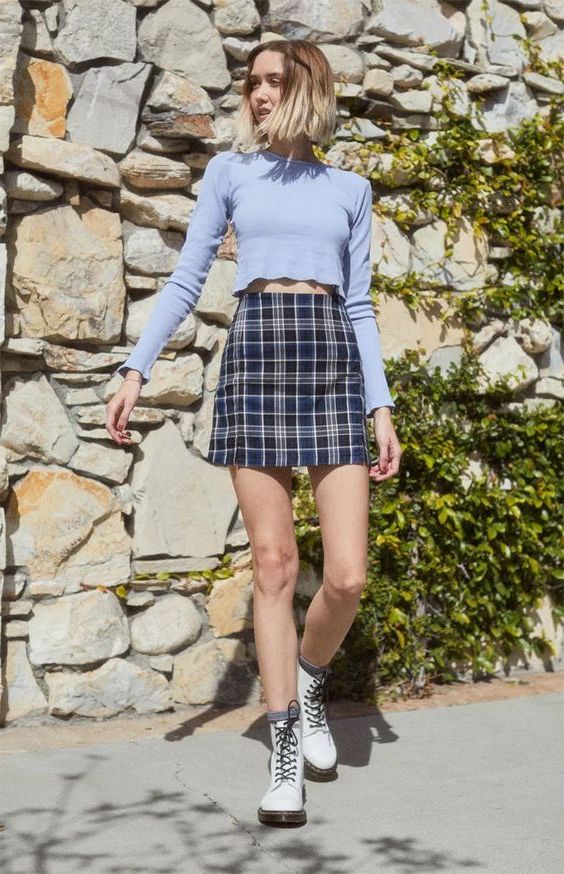 Make a wow statement by wearing this cropped light-blue top that can be worn with a high-rise plaid skirt and white combat boots.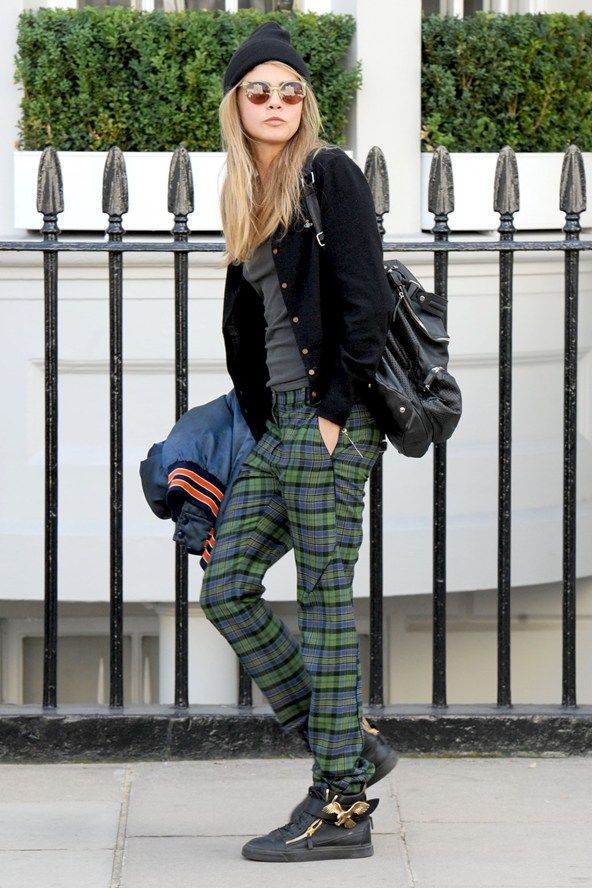 Tartan pants look fresh and feminine styled with a grey top, black bomber, and chunky black sneakers.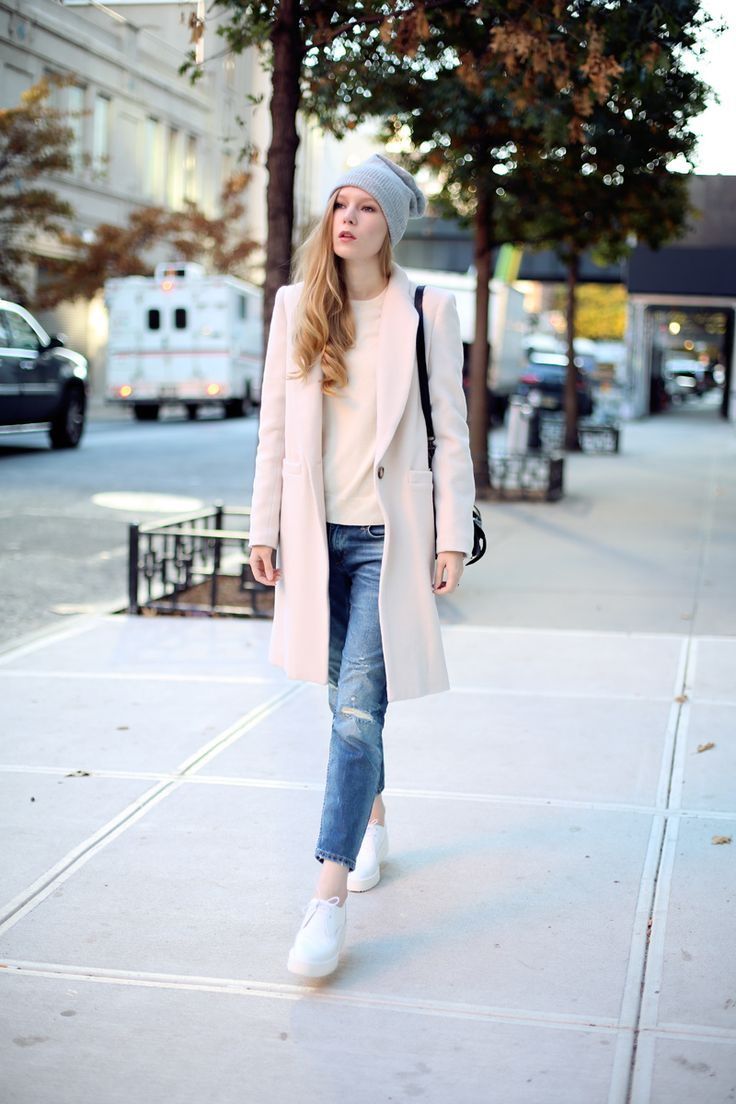 How about lovely colors? We see a blush coat worn with matching color sweater and blue jeans completed with white sneakers.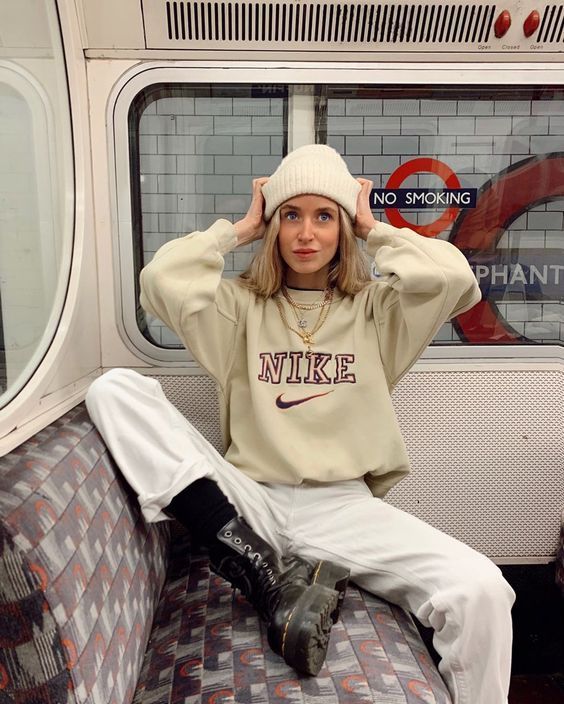 Nike sweatshirt with white sweatpants and black combat boots.
While hipster style is still a thing, it's become much broader. And where it used to be a counterculture, the hipster has now been fully embraced by the mainstream. Perhaps the word "hipster" has become overused, stylists should think of a new word. Any suggestions?