If you are looking for some fancy, cool and fun shorts, then Bermuda shorts are here to cover you! Yes, they are coming back and you better see ways how to wear them on the streets this year.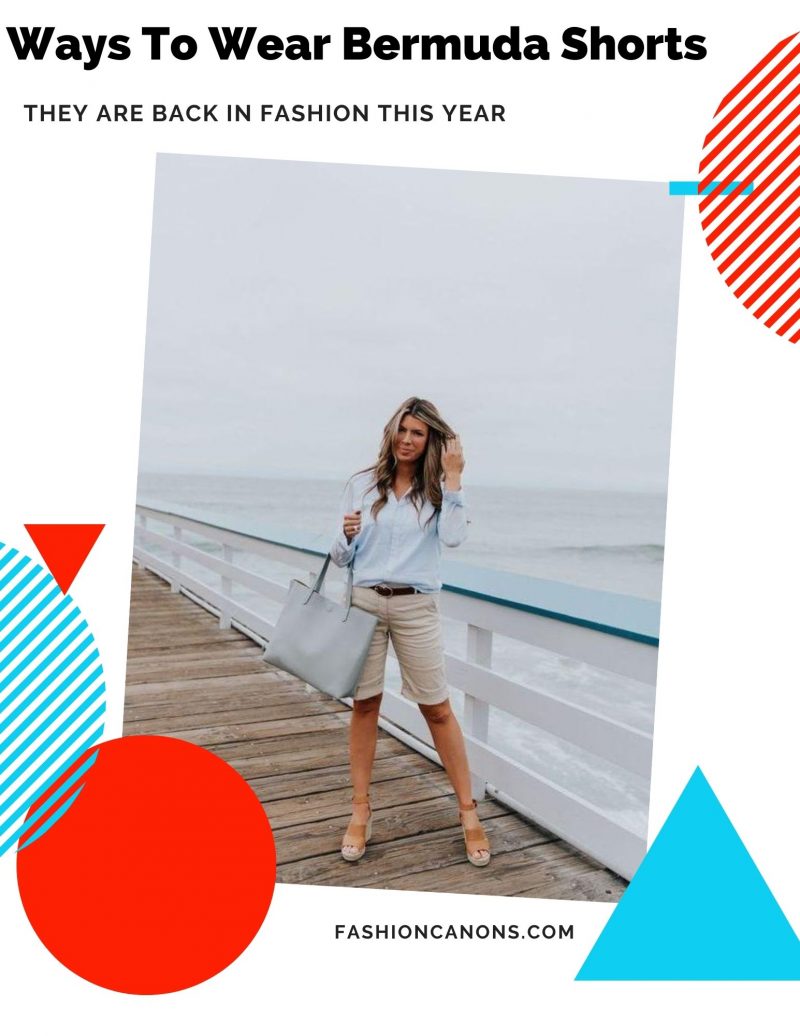 Some of you might say these shorts look ugly, but that's why they are so popular! The unflattering length makes them so trendy. Frankly speaking, I love them for their comfort. Plus, the length makes them incredibly versatile, you can wear them with absolutely everything, starting from classic shirts, matching blazers, blouses, etc. Plus, you are free to wear them at casual parties, weekend getaways, during everyday walks, as well as to the office.
The only thing which matters is finding the right length. I would recommend trying on the ones that are a bit above the knee or around the knee area. Of course, it all depends on your body shape, the style you want to create, cut, design, and fabric.
Speaking of Bermuda shorts design, then I recommend starting from classic ones that are slightly loose, yet tailored. If you are into evening looks, then go for the ones with side pockets, the ones made of denim, cotton, or in khaki.
What can you wear on top of Bermuda shorts? Absolutely everything. Starting from simple T-shirts, crop tops, or crispy shirts to bandeau tops and bodysuits. My favorite look is the ones that you can use for work during the day and for parties after work. It can be a combination of a blazer, blouse, and Bermuda shorts that can be transformed into party look after adding sassy heels and a fancy top.
If you are sick of wearing posh clothes and want to try on normcore or hipster trend, then Bermuda shorts are definitely to be on your list.