Yes, the white top goes with blue jeans and this combination does look great. But today I am here to show you some of my favorite ideas on how to wear them right way, so you look bespoke, fresh and voguish. The best part is that you can wear this outfit to work, school or running errands.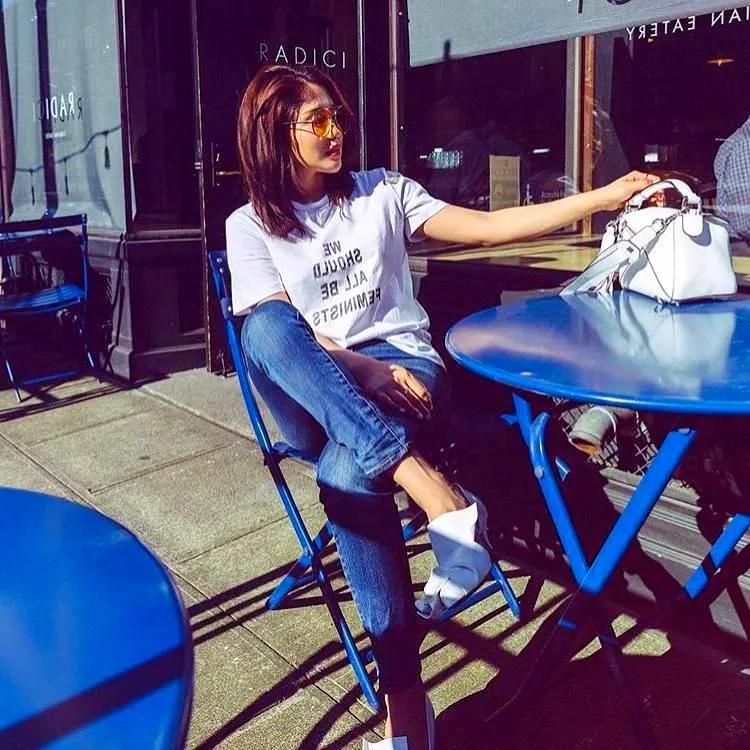 Buy Similar Here
White Top Blue Jeans Outfits
Do you find yourself looking at your closet and wondering what to wear during the day? Dressing for the day can be tricky if you don't want to go too casual or look like you're wearing a "business" outfit. The key is finding an outfit that will help you feel stylish and put together, but still give you plenty of room to move around during your day.
I hope you guys enjoy these street-style ideas on how to wear white t-shirts and blue jeans during the day! Who else likes wearing white and blue?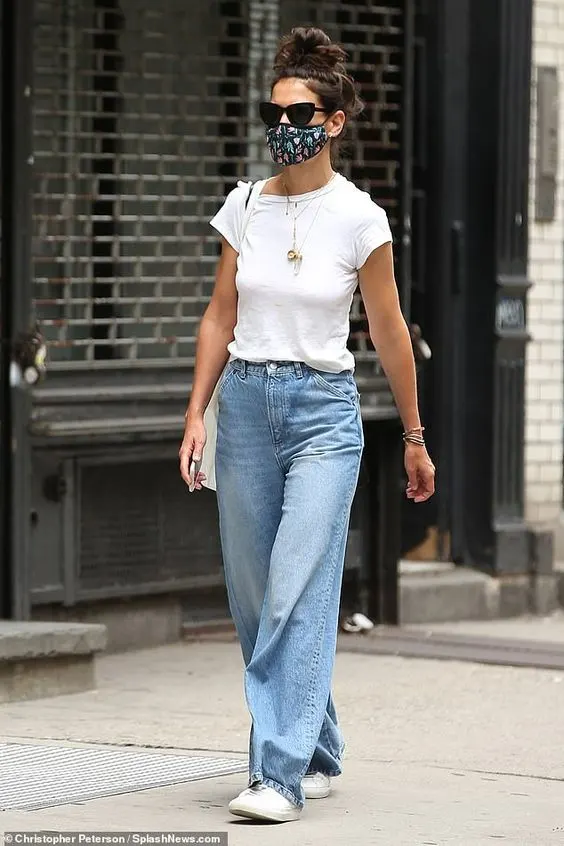 Buy Similar Here
Add Red Pumps And Oversized Sunglasses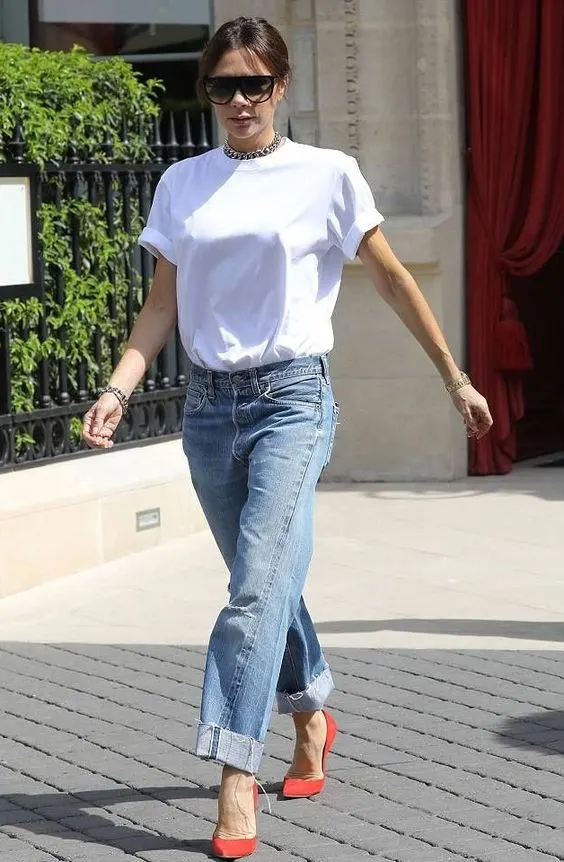 Buy Similar Here
Keep It, Professional, With Black Blazer & Pumps
This look is perfect for business days when you need to be professional. Pair the white t-shirt with blue jeans and a black blazer. You can also add a long necklace with this outfit as well.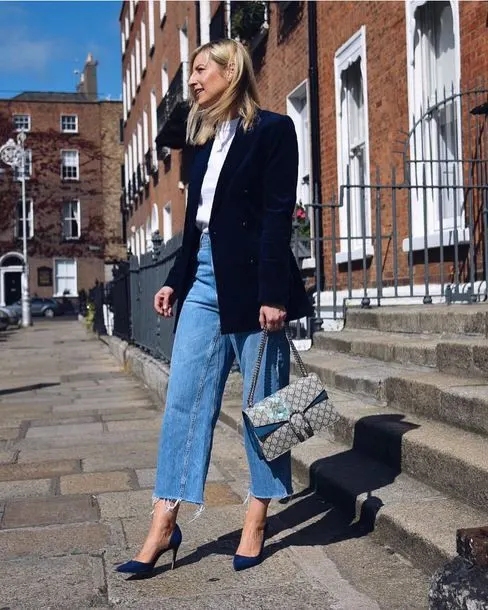 Buy Similar Here
Add Blazer And White Trainers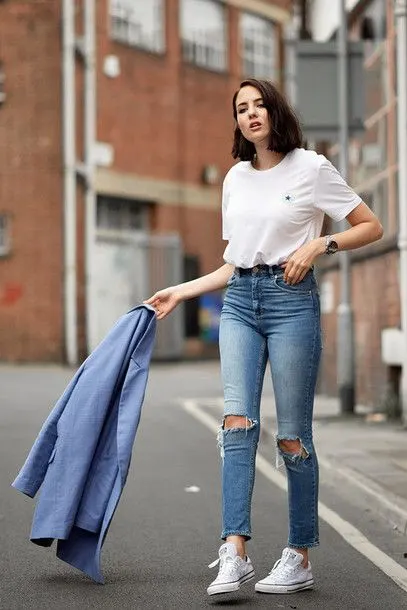 Buy Similar Here
Add Suede Short Boots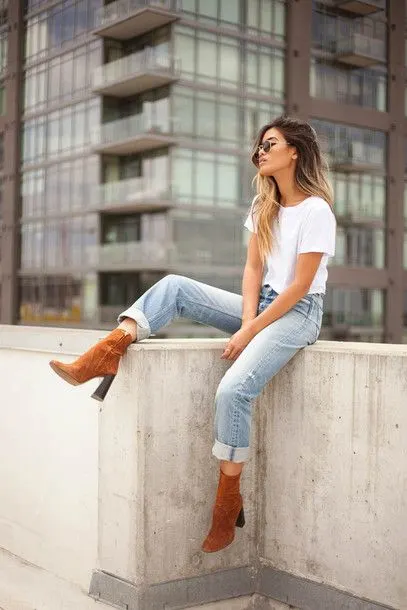 Buy Similar Here
With Oversized Shades
Buy Similar Here
Accent With Cute Sunglasses
This look is more for a summer day which I'm sure we all will have before the season is over. It's the perfect casual look for a summer day or going to the beach!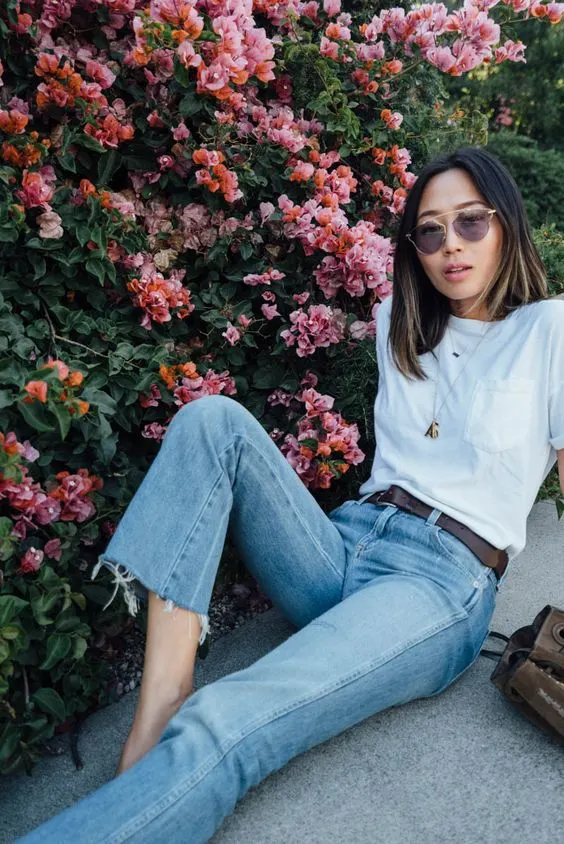 Buy Similar Here
Add Red Heels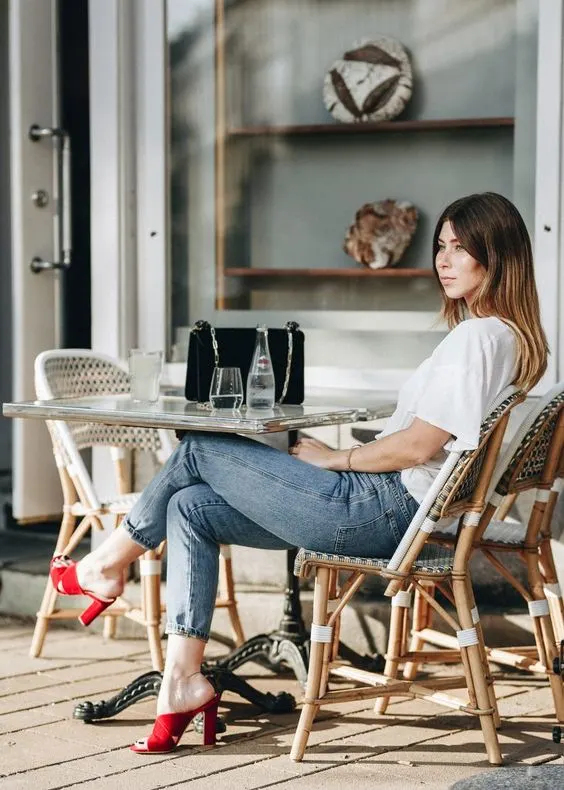 Buy Similar Here
Add Suede Boots And Cat Eye Sunglasses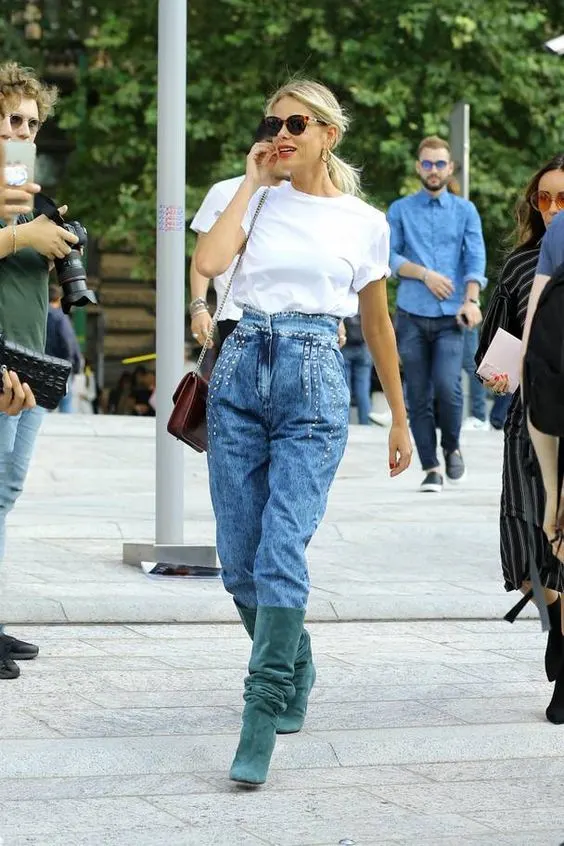 Buy Similar Here
Add White Blazer And Camo Heels
The last look is the more edgy look. Go for a classic white blazer and team it with a slouchy white tee, ripped blue jeans and camouflage print heels: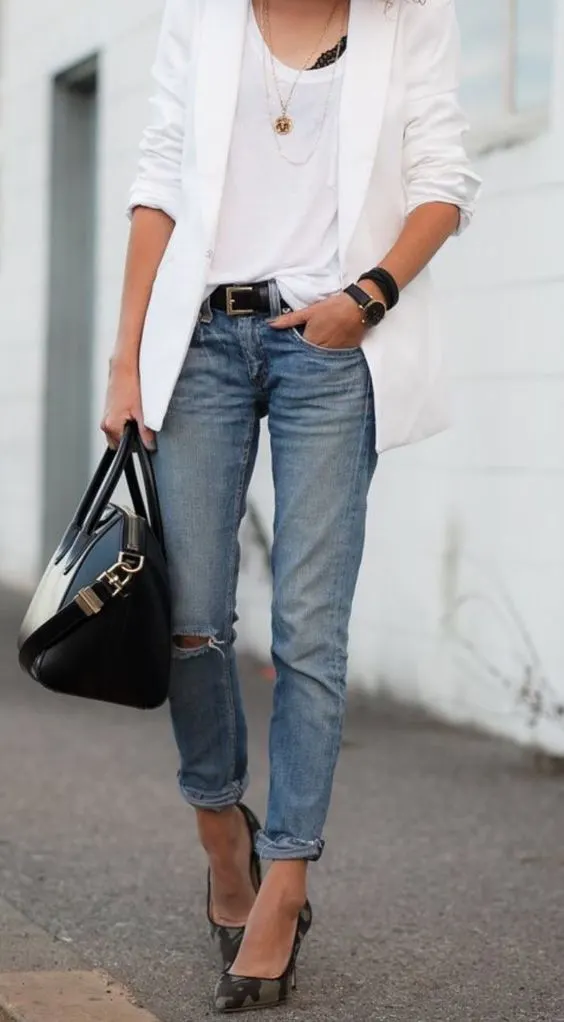 Buy Similar Here
Conclusion
So, white top does look good with blue jeans, but you need to make this combination fresh and individual by adding some sassy and expensive accessories. Hope these looks will inspire you to create a perfect outfit for your next meeting.