This time I want to draw your attention to my favorite elegant and classy outfit ideas that will make you look chic and refined. The following outfit combinations are ideal for your everyday meetings, working days at the office, and business trips. As you can see, every single Polyvore set looks stunning: all clothes are well put together and completed with beautiful shoes and accessories. Read on to find out more.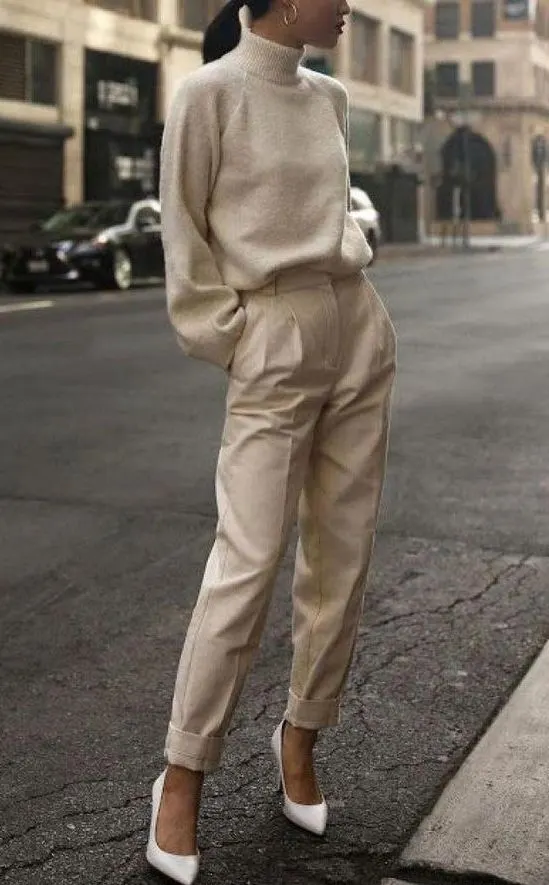 Buy Similar Here
Every woman who loves elegant style knows that there is no need to show too much skin or look sexy. She needs a comfortable outfit that comes with a beautiful silhouette and classic colors. Indeed, it's important to choose classic garments in solid colors and create that simple, but ladylike look that can be completed with smart accessories.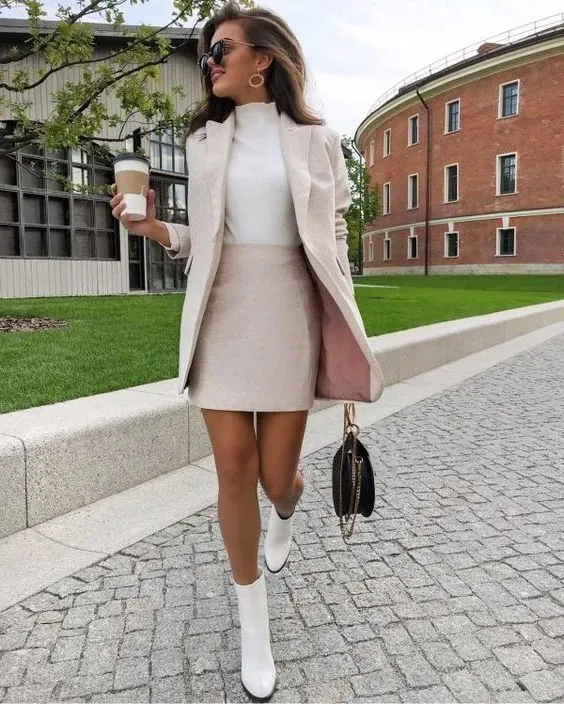 Buy Similar Here
If you are in search of an elegant outfit, then be sure to think of those 1950s and 1960's retro looks. All those outfits are good inspiration.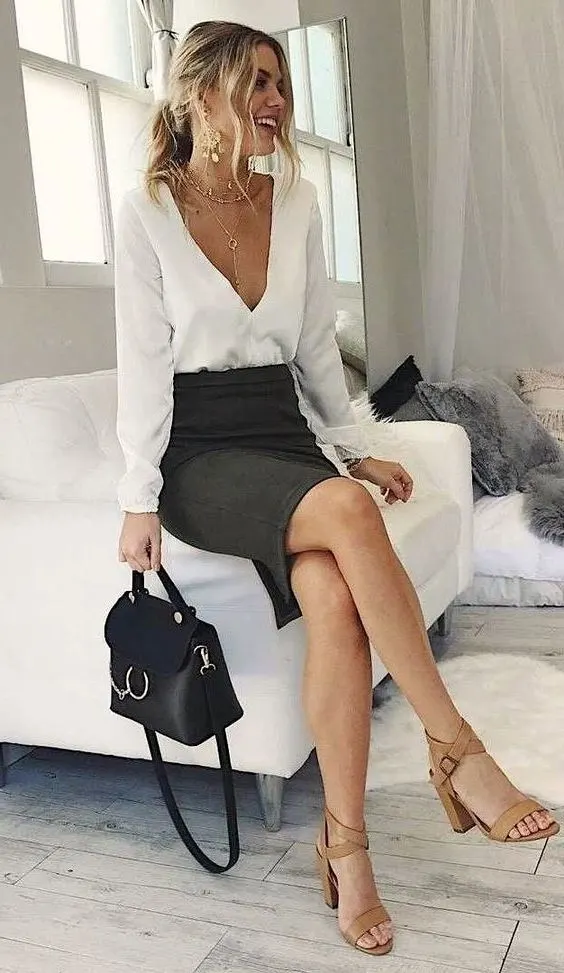 Buy Similar Here
The classic elegance is a perfect starting point that can be updated with modern attributes. Keep attention to your heels. Of course, the higher the better, but you should feel comfortable while wearing them. In other words, do not put you at risk breaking your ankle.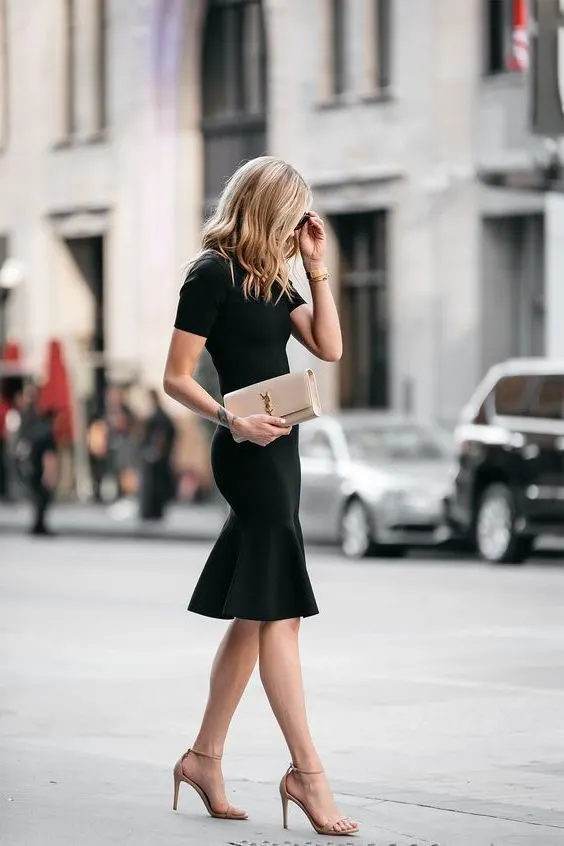 Buy Similar Here
If you want to underline your curves, then I highly recommend trying on a pencil skirt. This garment is a must-have for an elegant look. The skirt should be fitted, but you have to feel enough room to move briefly. Anyway, take a closer look at the pictures below and let me know your thoughts.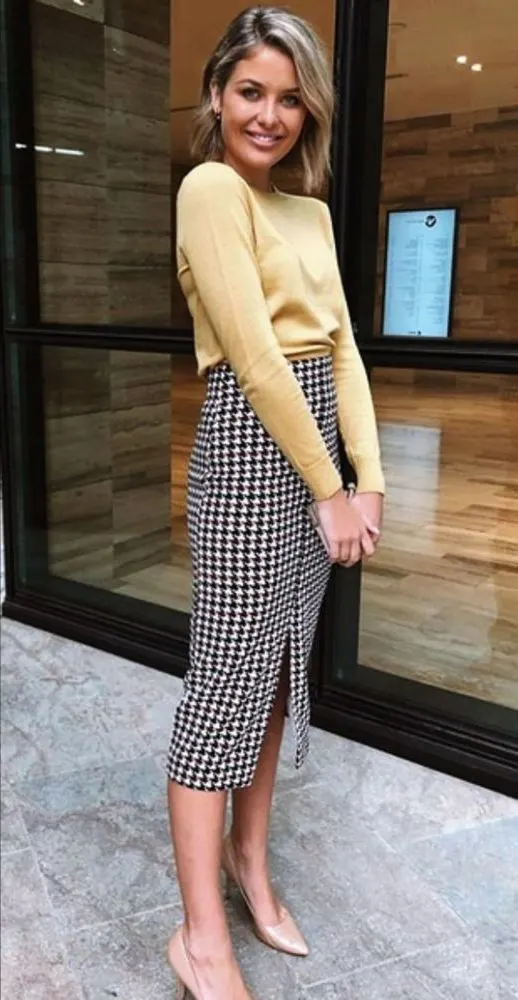 Buy Similar Here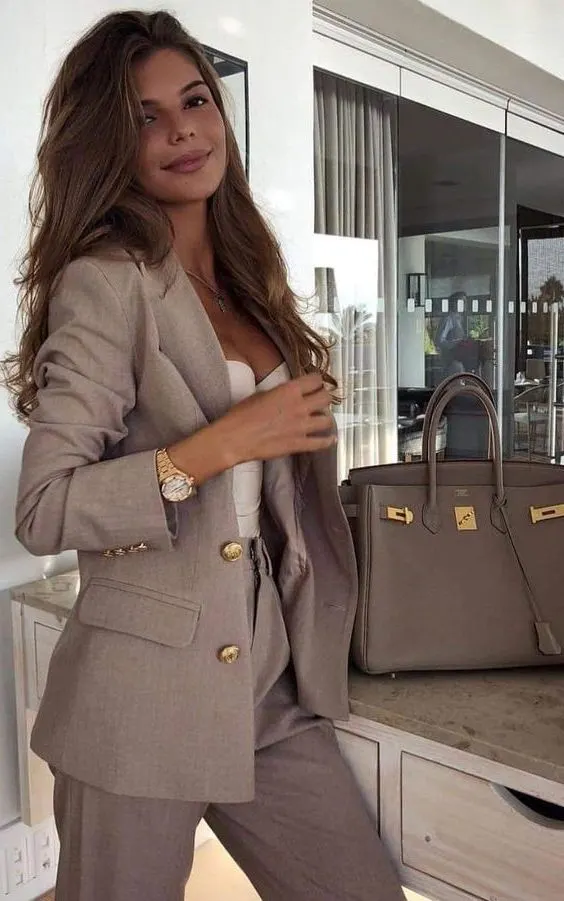 Buy Similar Here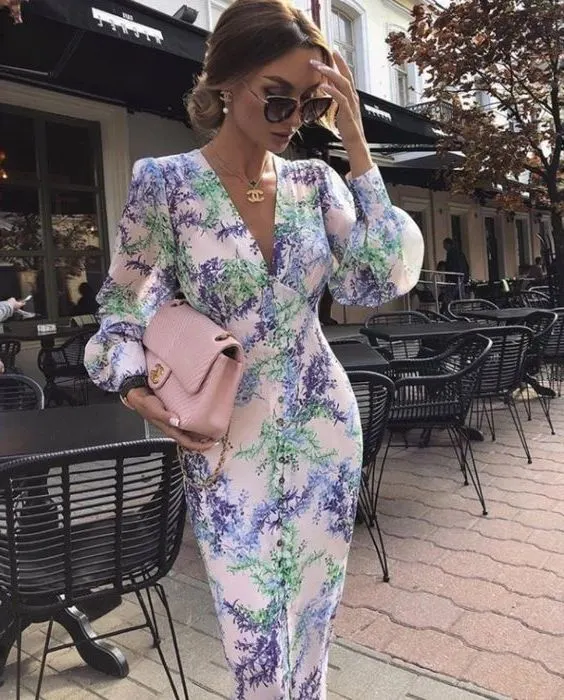 Buy Similar Here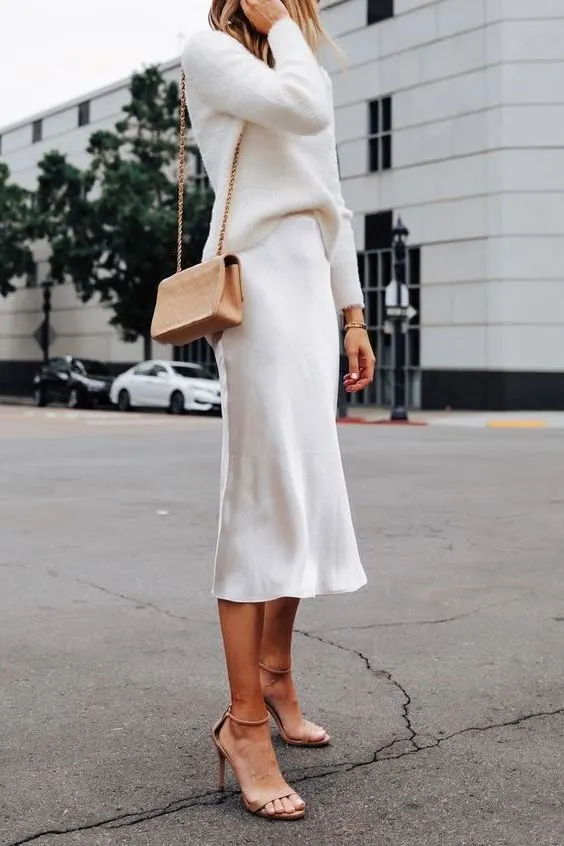 Buy Similar Here
Buy Similar Here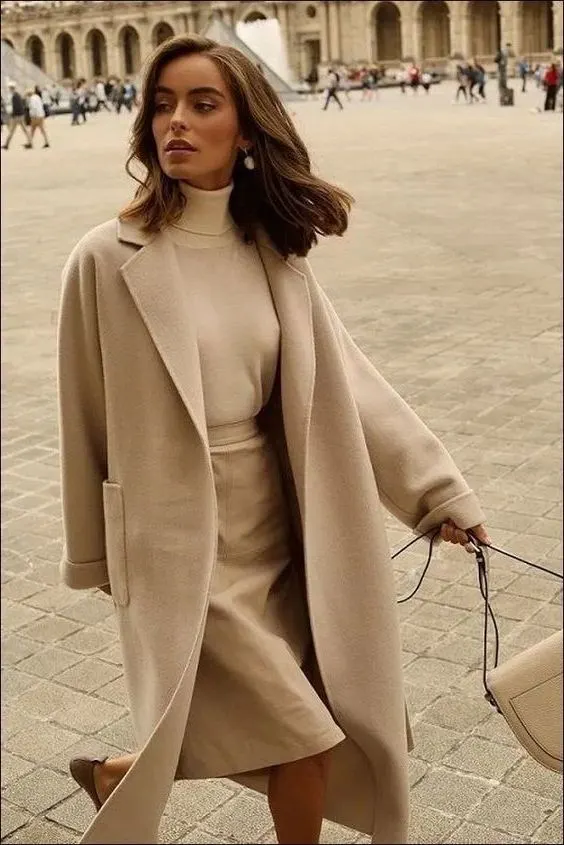 Buy Similar Here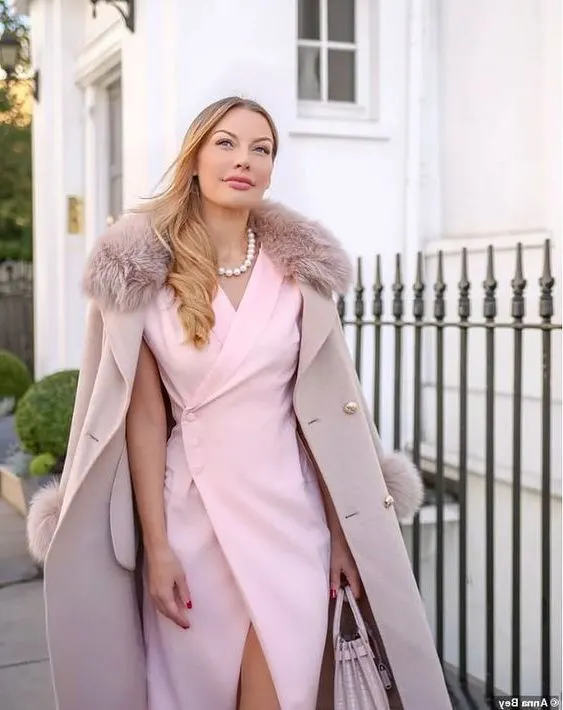 Buy Similar Here
In love with this fresh mint pantsuit completed with a silken blue floral neck scarf. Find out other cool mint outfit ideas that can make you look special this year.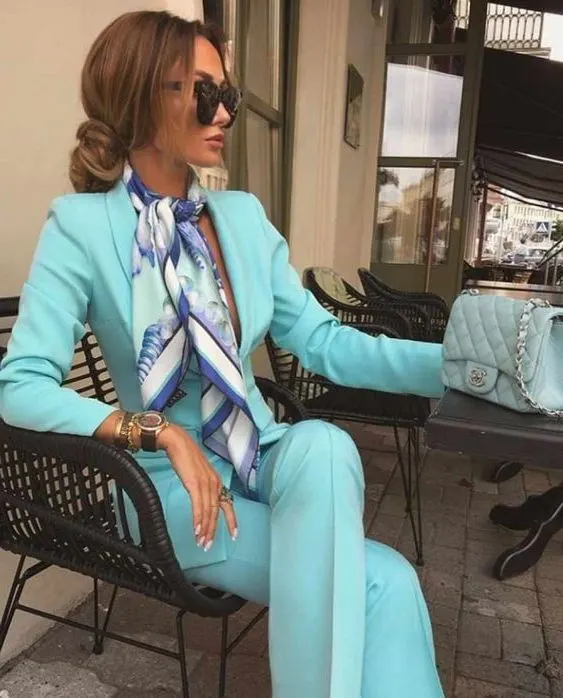 Buy Similar Here
Most of us work 5 times out of a working week and finding ways on how to look elegant and classy everyday of those days can be tricky. This is especially more difficult for those that are on a budget, have limited wardrobe options but still wanting to look good to impress their co-workers.
In some cases, it is specifically required for you to look good in order to work in certain establishments. Either way, we are going to share our awesome tips on how to look elegant and classy everyday without breaking the bank! Did you know that by adding a bit of elegance and sophistication to your style can help boost your personality? This will also help boost productivity at work as you will be more confident and willing to do more things during work hours!
I love outfits with simple lines and natural colors but also something that can be mixed and matched in different variations. I am sure you gonna like them too. So here are some easy updated outfit ideas for women that will make you look classy:
Update
The perfect all time favorite – white shirt and a khaki skirt. You can also wear this outfit with more feminine touches such as pretty necklace or statement earrings to showcase your individuality. But make sure to complete it with black platform heeled sandals.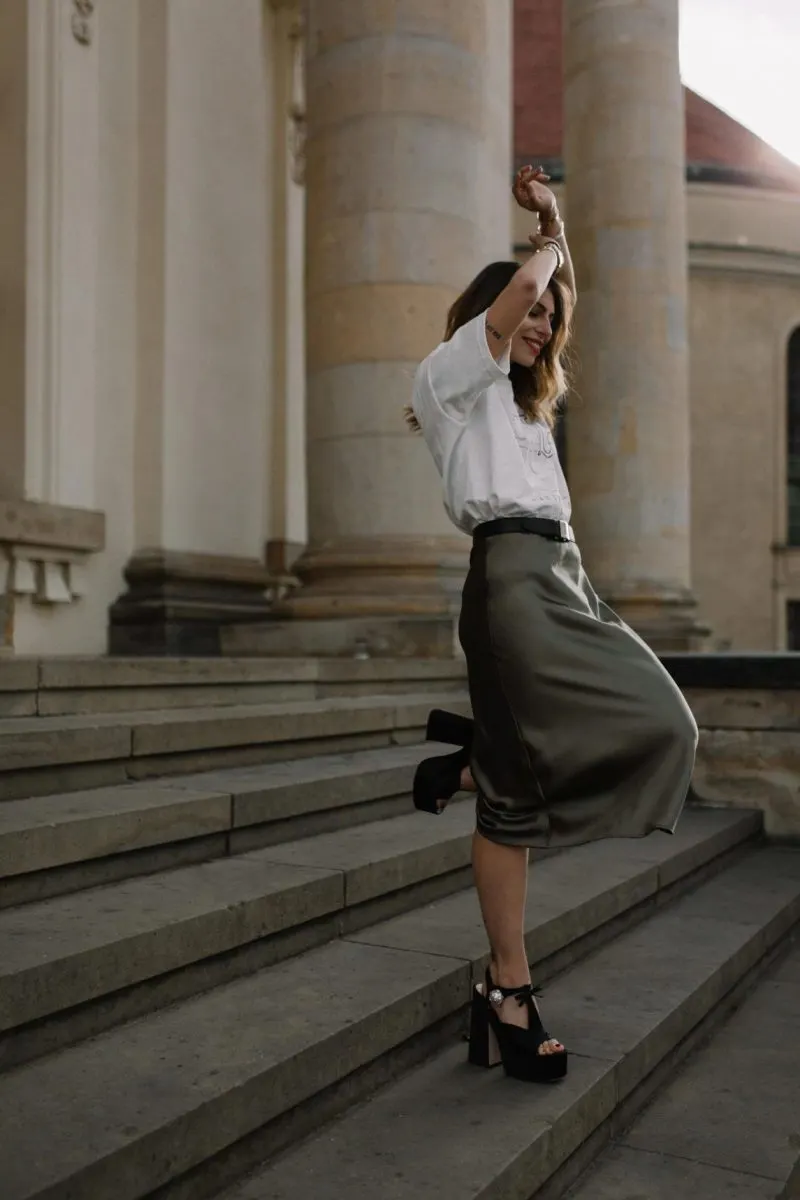 Buy Similar Here
Pastel blue blouse with burgundy palazzo pants is a must. You can wear this in different ways, with a denim jacket for example adding a touch of casualness but also you can pair it with a leather jacket or a classic black blazer.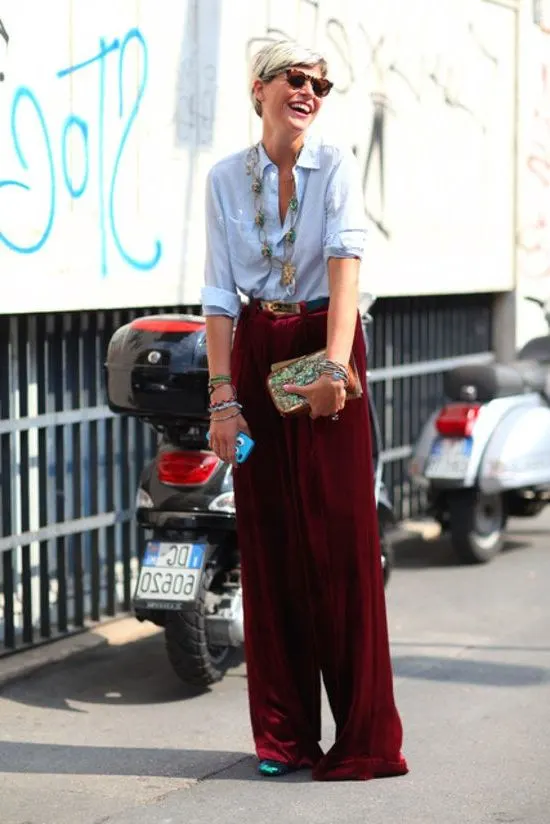 Buy Similar Here
Black skirt, white leather moto jacket and black leather boots. Take a look at this outfit to see how easy and simple yet chic it is. But you can also add some fun accessories like golden chain necklace or statement earrings.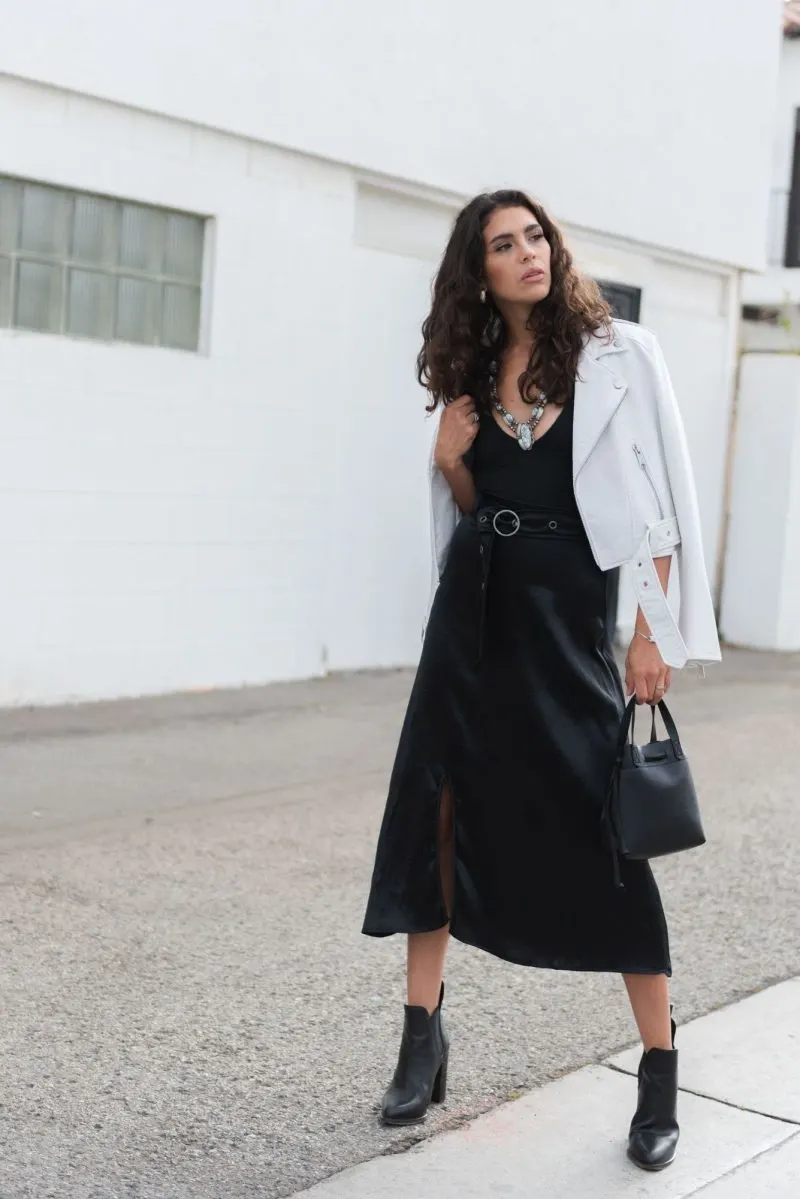 Buy Similar Here
All time classics a black suit, white shirt. You can also wear this with a dressy pointed patent pumps or something more casual like these white classic flat shoes.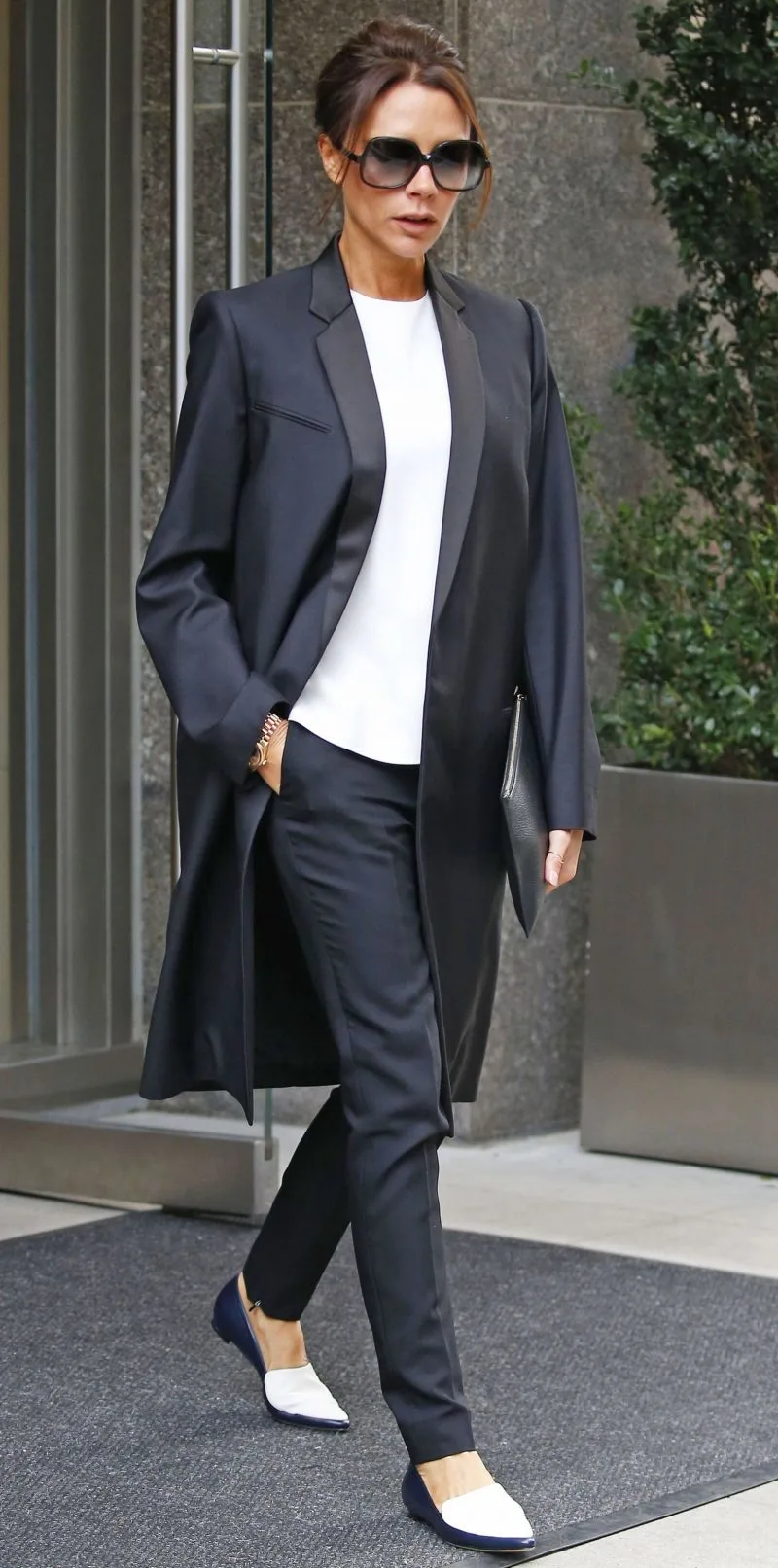 Buy Similar Here
Classy jumpsuit in red color and elegant leather jacket, a perfect combination to attract attention. If you do not want to wear it too tight you can always add belt that will emphasize your waist.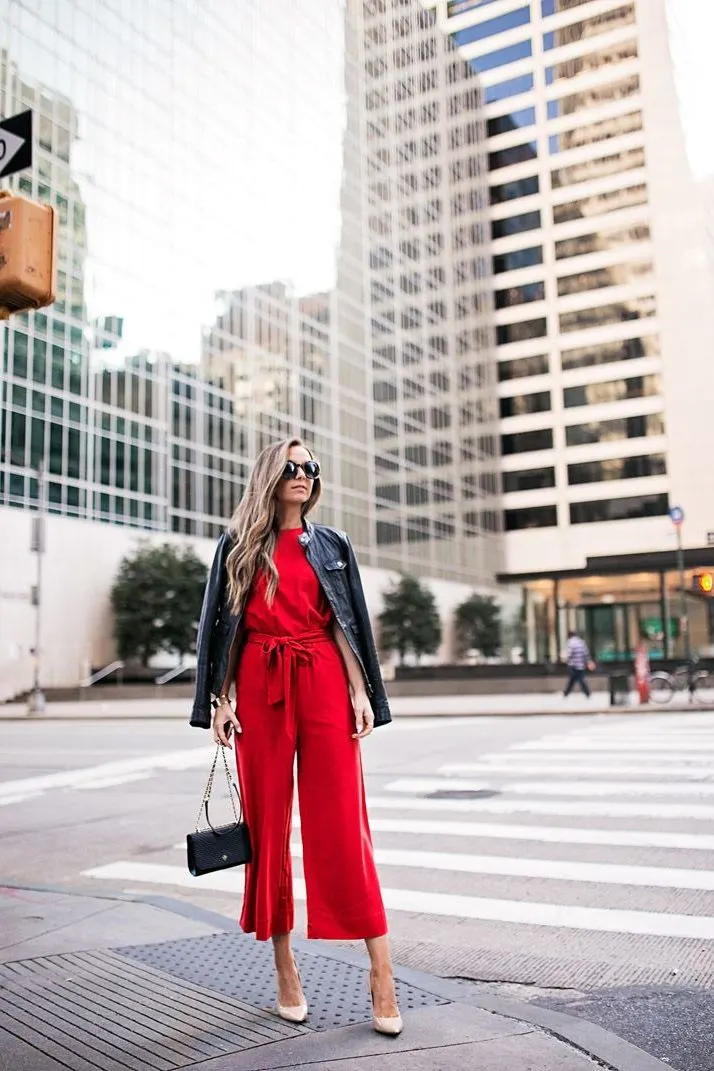 Buy Similar Here
How about an office friendly classy outfit? Go for work black pants, white blouse and a red cardigan. You can wear this with navy blue or red pumps.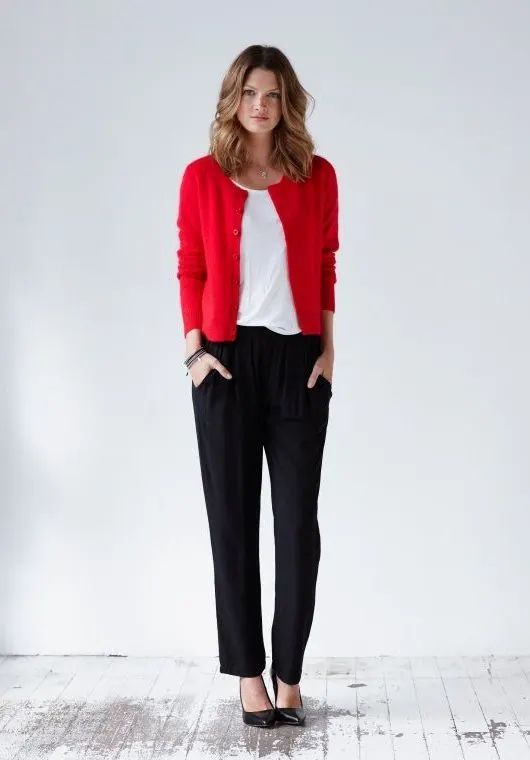 Buy Similar Here
Black pencil skirt, white blouse and black low-heeled flats. You can also wear this in different ways with a cute jacket.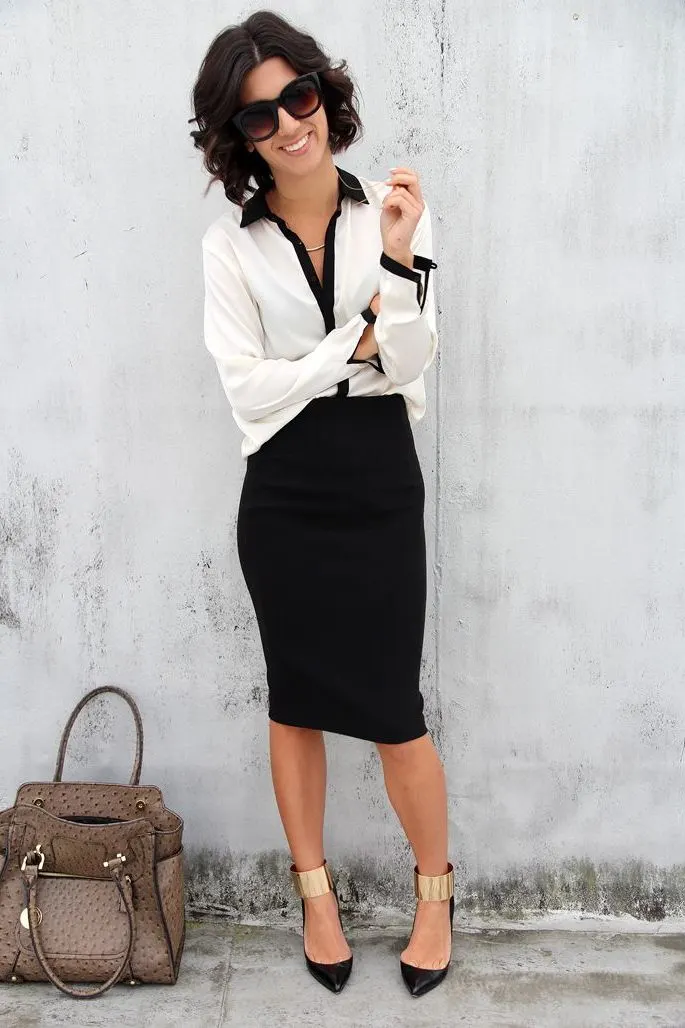 Buy Similar Here
Source: LiveAndEarnCanada