Today I am here to show you the best women's pantsuits you can wear from spring to summer season months. There is definitely a resurgence of women wearing suits as fashion is making a comeback. The main difference between this style and the traditional suit that came before it is the feminine touch. Women no longer have to wear heavy, stiff fabrics in order to look masculine. This makes it much easier for them to express themselves through their clothing and by implementing color into their options. There are so many ways to dress up a pantsuit that it can be hard to find one you love, let alone keep it looking good all year round.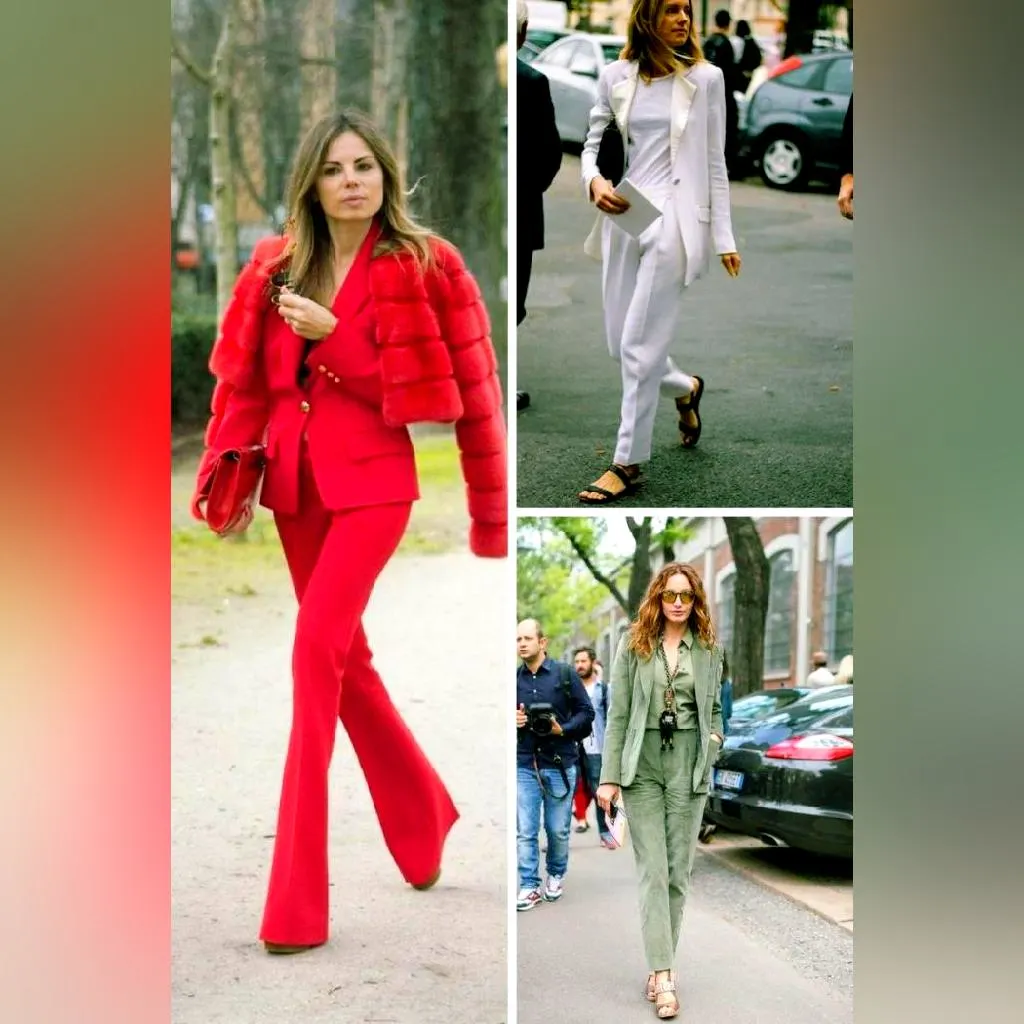 Buy Similar Here
Are you ready for the upcoming season? Women of all ages, sizes, and styles can now rock their best pantsuits. From feminine wedding-day suits to chic everyday suits in beautiful colors.
One trend that is constantly growing in popularity is the skinny suit. These are the kind of pantsuits that are becoming more and more popular, especially among younger audiences. These pantsuits have a fitted silhouette that makes them look less like business attire and more like trendy streetwear. Some women are even going as far as to try on these suits in the store just to see how they would look on them before even buying them.
Another trend that is popular is the wide-leg skinny suit. This type of suit has a wider leg opening and a more fitted hemline that makes for maximum style points. The style is also very flattering on any body shape due to the longer length of the pant legs which can be paired with booties, pumps, or even heels as well. One of the most popular colors for these pantsuits is white, black, and light gray. These colors are considered the more modern colors that help to pull off the style very well. If you wanted to wear a darker color, then some trendy fashionistas recommend trying out a dark blue instead of a traditional black or grey.
A great way to get more use out of your suit is by getting it tailored to fit your body better. There are certain suits that will have extra fabric in certain areas and we need an expert to tell us what they can do with it after they give it an upgrade. Many tailors recommend getting your pantsuits dry cleaned before a fitting. This will help to eliminate any spots or stains that you may be embarrassed by.
The style of pantsuit that you choose should always be based on what kind of body shape you have and what you are looking to achieve. Whether this is a darker look or something that is more youthful, it should never fade away from its roots as a suit. There are so many opportunities to find a great look when it comes to picking out these suits in stores. If you are not a fan of the store then you can always find options online and customize them to your own needs.
Make sure when selecting a look that you follow what works for your body type. An hourglass shape will work better with fitted clothing while a full-figured person might want something with more volume in it. If you do not know which look is best for your body, then consider trying out the pantsuit before purchasing it. You may end up finding one in the store that has an amazing fit but does not look perfect with certain shoes or jewelry so try to take different pieces into consideration when shopping for these great suits .
Take a look at our top picks of women's suits of all different styles. From blush and red suits to classic black suits, we have something for everyone. Whether you go bold or subtle on colors and patterns, these outfits are perfect for blurring the line between business wear and street style.
Navy or pink? Both colors look great for summer walks on the town: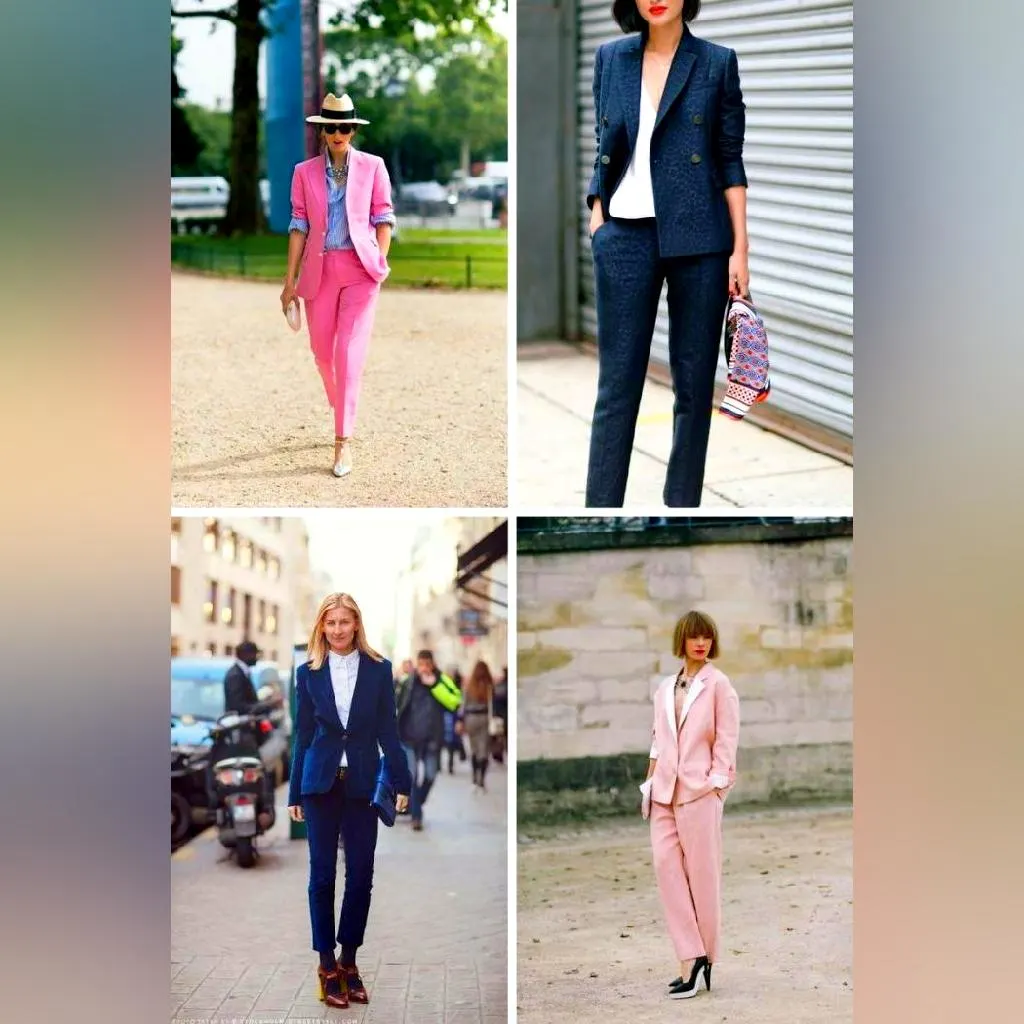 Buy Similar Here
Slim and belted suits look fresh and ladylike on any lady: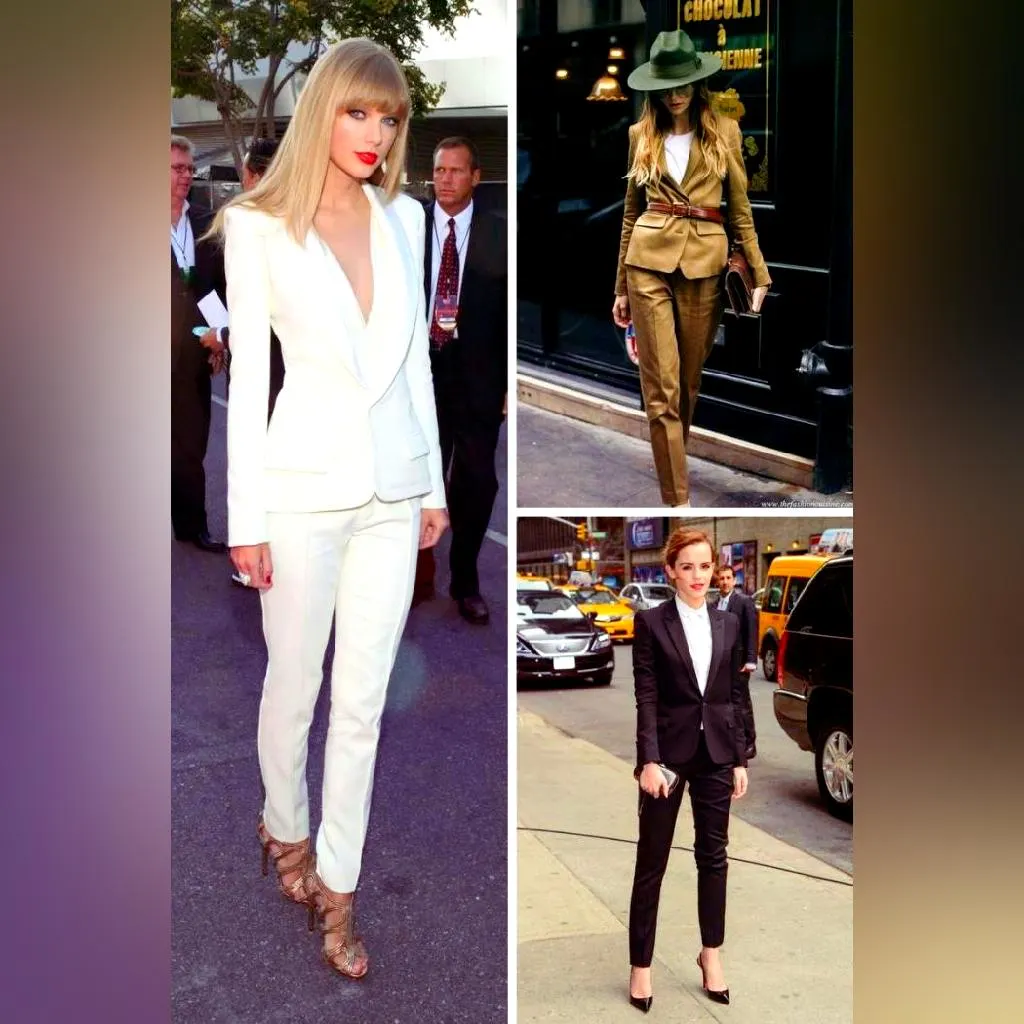 Buy Similar Here
This suit is so versatile that it makes a great choice for any woman. For every occasion together with a plain blouse and some nice heels, you could easily transition from an office meeting to attending your daughter's soccer game. The fit of the suit is great, as it fits like a glove, making it one that you'll have no trouble adjusting to your body type every time.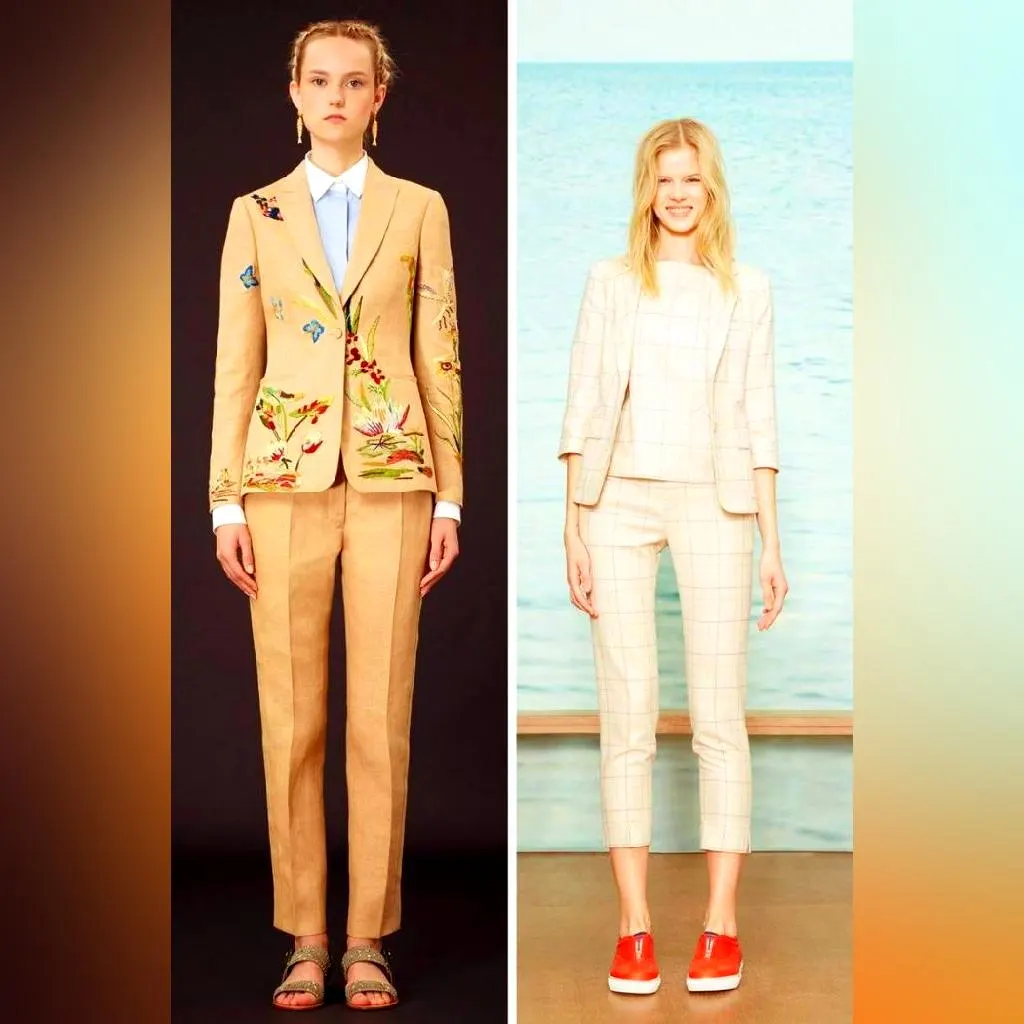 Buy Similar Here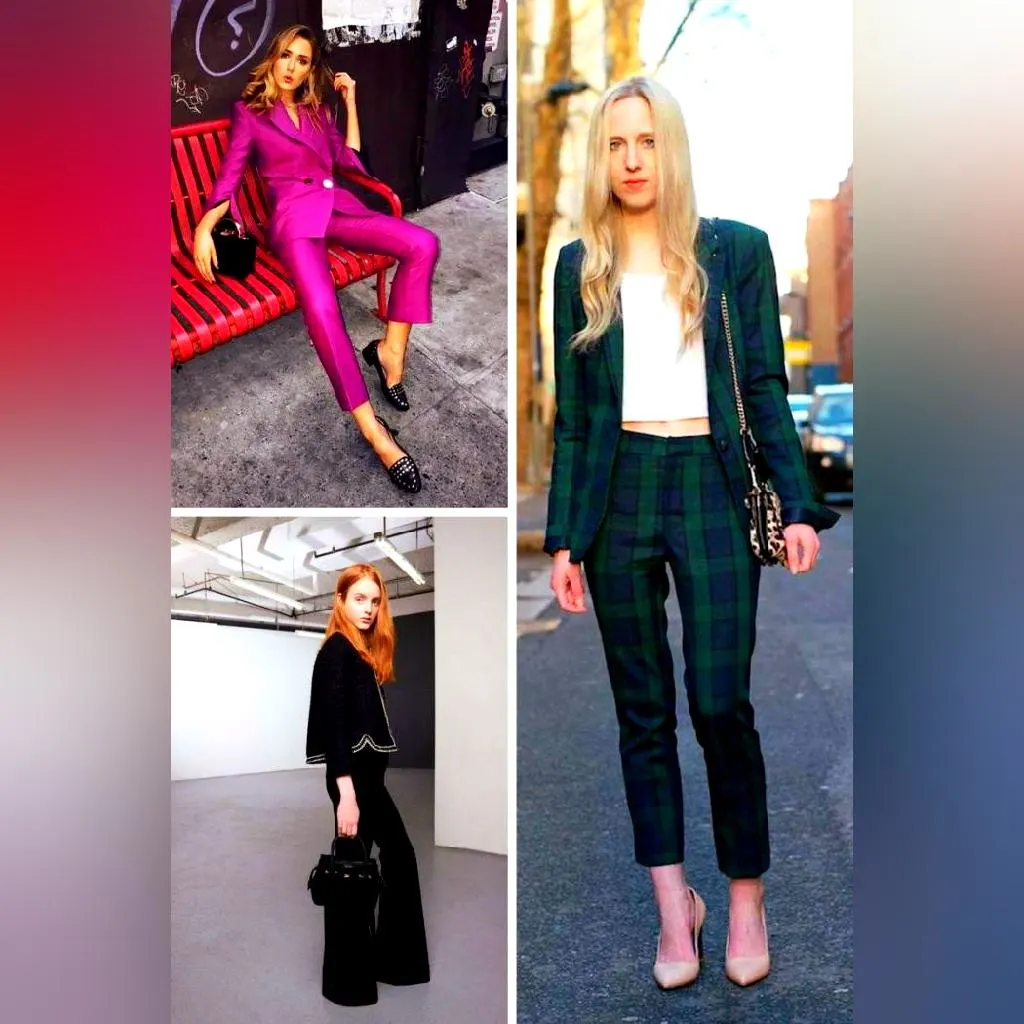 Buy Similar Here
Crafted to perfection, these blazers are right on point. The length is just right and the buttons flow out of the jacket nicely. This jacket makes a great choice for every woman who wants to add a touch of elegance to her office attire. It's full of top-notch detailing while remaining modest. Wear it with your favorite pants and a pair of heels for an office style that looks good from the inside and out. Pair this suit with some black pumps and a bright scarf in spring or summer to add some color to your monochromatic look for business meetings or casual outings in between.
Vibrancy is the key for modern suits, here we see a right blue and off-white suit that can make any woman stand out from the crowd: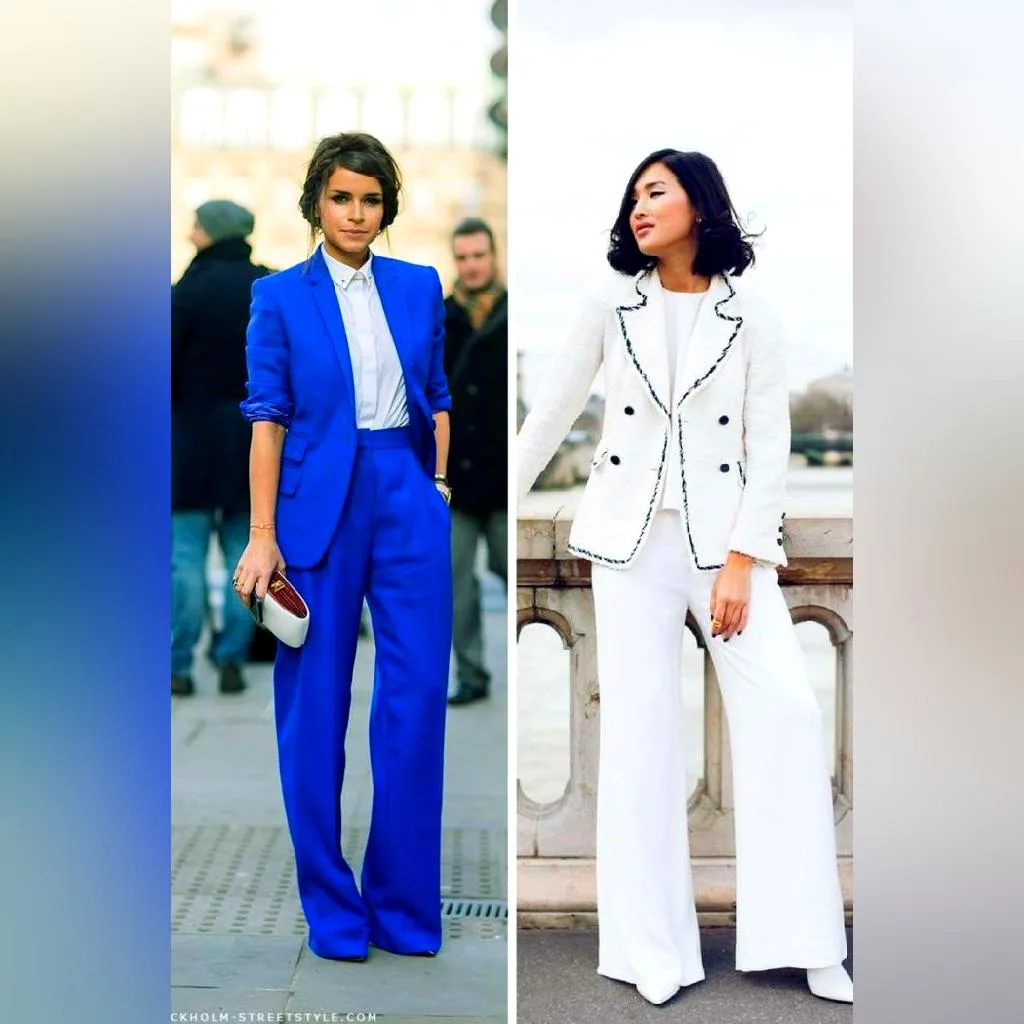 Buy Similar Here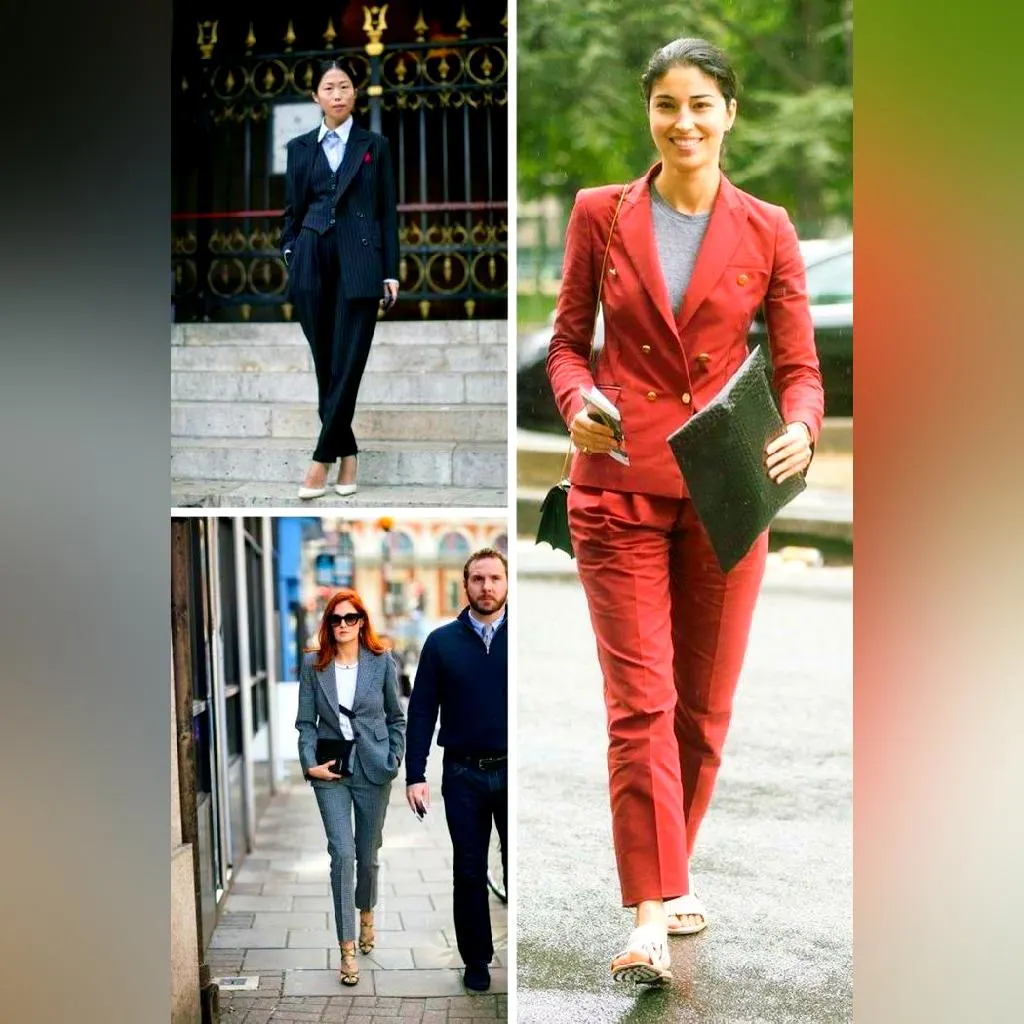 Buy Similar Here
If you're a woman who wants to add a touch of elegance to her office attire, then we want to introduce you to these pantsuits. The simple yet elegant details on the blazer make it perfect for women who want an understated look for doing business at their workplace. It's a great choice for professional women looking for something that is tailored and classic with just a hint of feminine style. Wear this with matching trousers, your favorite heels and a cute scarf for that perfect business outfit.
Bright or neutral-toned, that's where you should choose: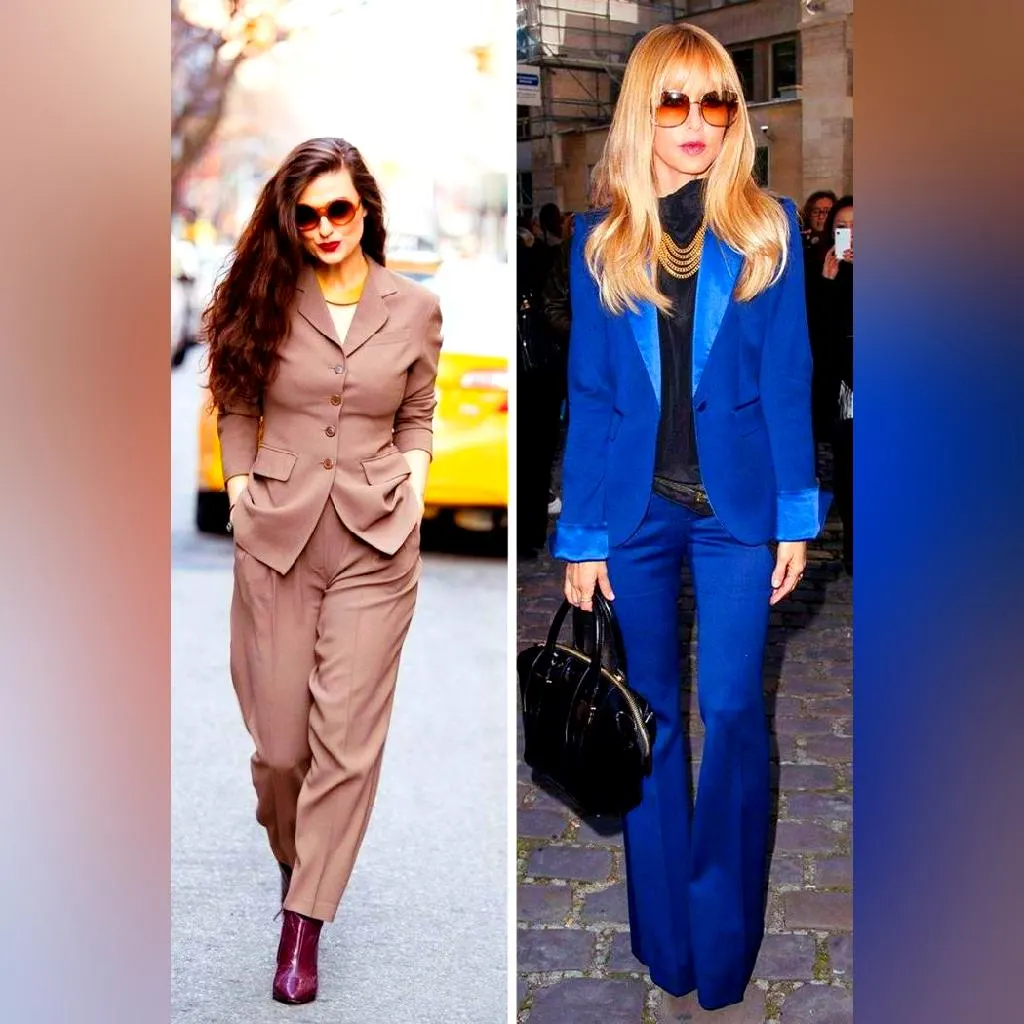 Buy Similar Here
This suit is stitched with the finest materials and designed specifically for women who are looking to add some fun and color to their workwear wardrobe. The bright color palette makes it perfect for every lady who wants to add a fun and unique look to her professional appearance.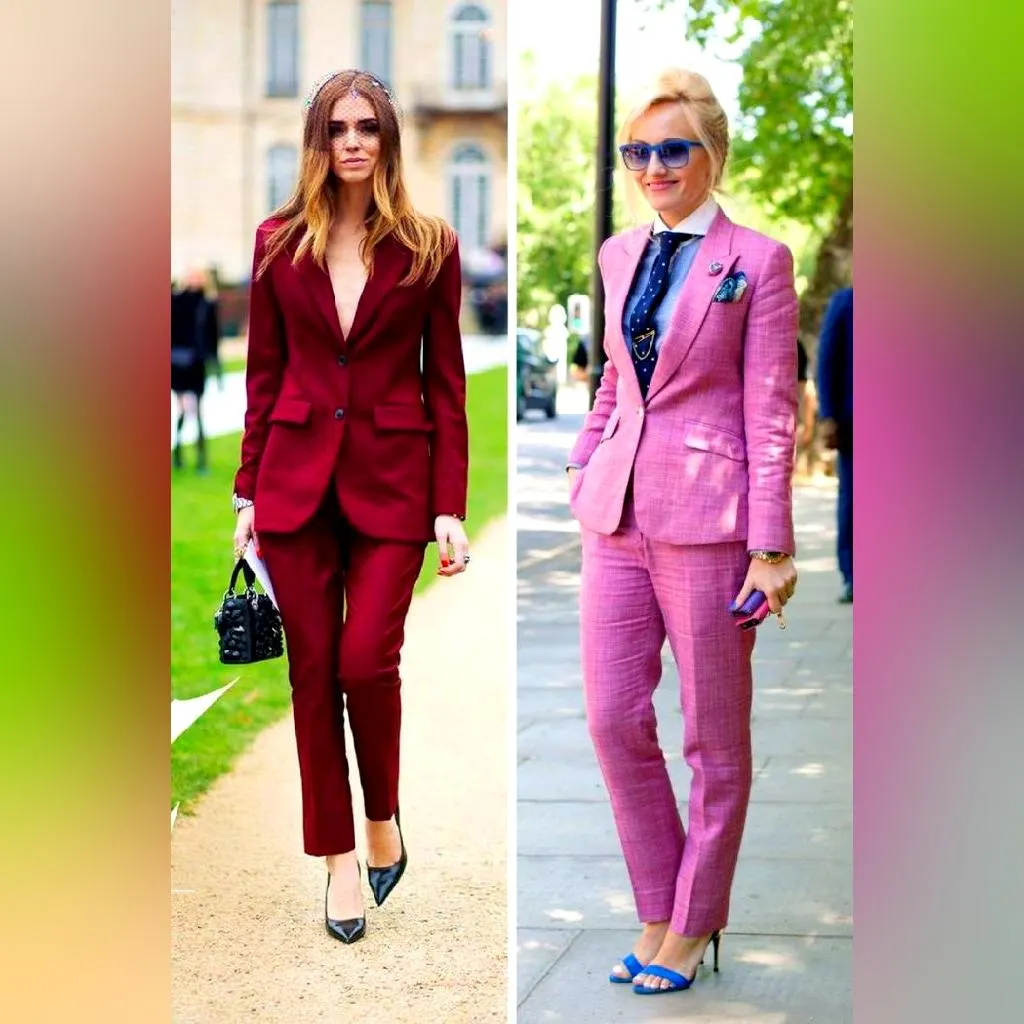 Buy Similar Here
You have witnessed the best pantsuits you can try out this summer. It's time to choose your favorites. Let me know what you think of these designs in the comments session below: