If you are sick of your ordinary jackets and want to try on something sporty and relaxed, then you definitely should go for a bomber jacket. In today's post we are going to see easy street style ways how to wear bomber jackets and look at your best.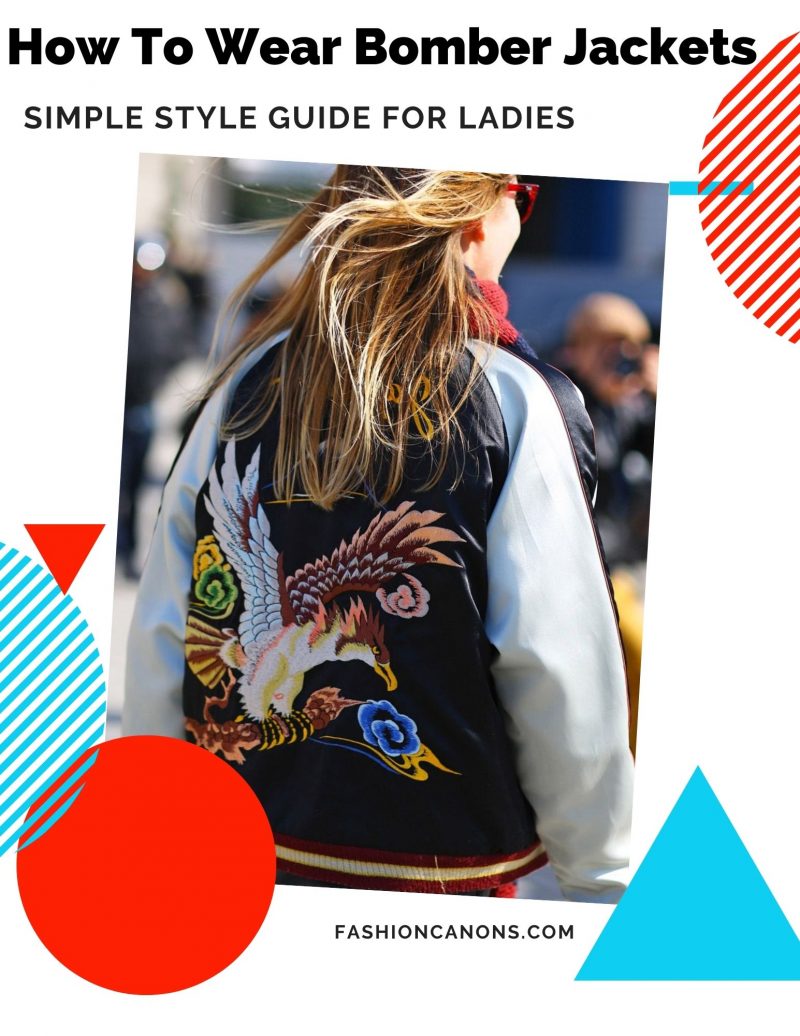 What I love about this outerwear piece is the versatility that allows you to wear it both with casual, smart-casual, dressy, and sporty outfits. You can choose whatever style you like, from satin versions and MA1 bombers to the cool designs with embroideries on the back. The real secret lies in what you are wearing under your jacket.
You are free to wear bombers over: overalls, classic shirts, blouses, sweaters, dresses, tees, slip tops, crop tops, and whatever comes in your mind.
These outerwear pieces look fabulous during the winter months. All you need is to layer it over your favorite chunky sweater, or over another jacket creating a fabulous layered look. The winter season is all about creating a sophisticated Tomboy look. Tell me in the comments below, do you have a feeling of some sort of an aviation military outwear piece when you look at the bomber jacket?
Now, this is not an ordinary timeless jacket that you can wear from Mondays to Sundays, but it definitely is the one that can refresh your everyday life. Trust me, someday you gonna be bored of wearing a leather jacket and that's when a bomber jacket comes in the play.
As I have already mentioned, bombers give an effortless, somewhat sporty, and edgy touch to your overall style. Classic pieces like coats, pea-coats, leather jackets, and blazers can be replaced with a bomber jacket for a couple of days during the week.
All you need is to go for experimentation and see what kind of looks you can create with this fabulous sporty jacket. Look at these street style pics and see the richness of today's fabrics that can be used in production of bomber jackets. It can be leather, sheer materials, lace, jersey, or anything else. It can be solid-colored or finished in bright prints.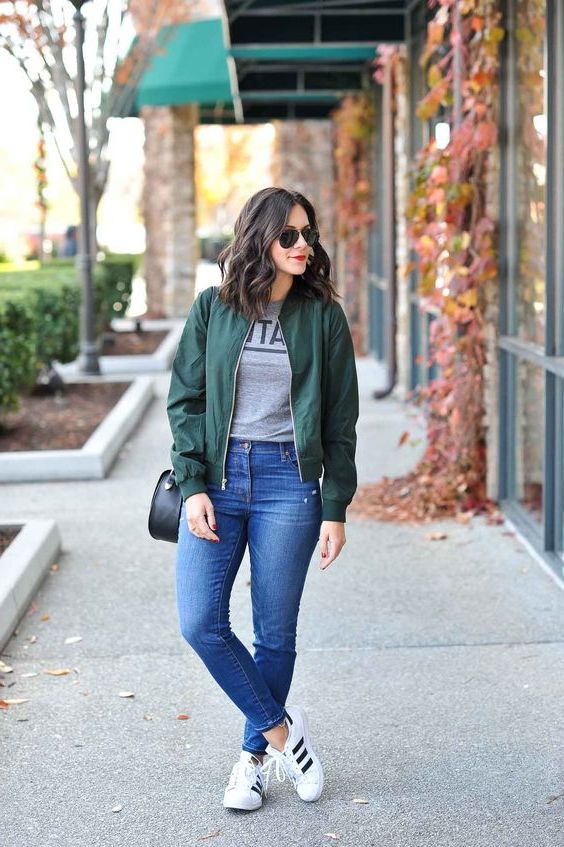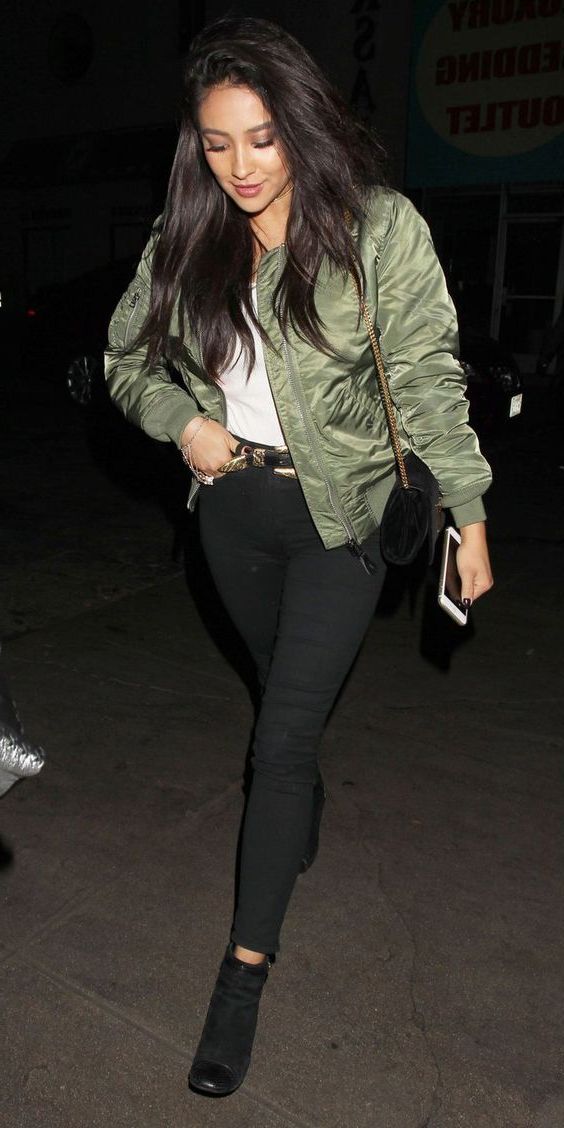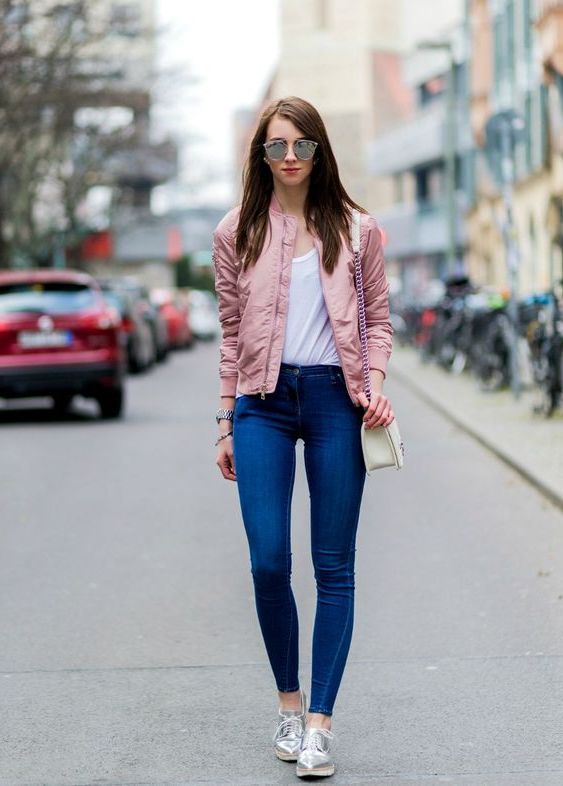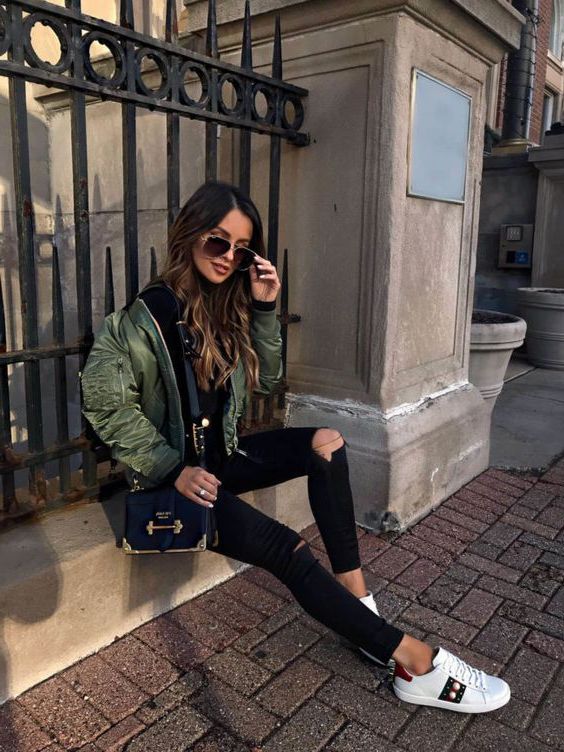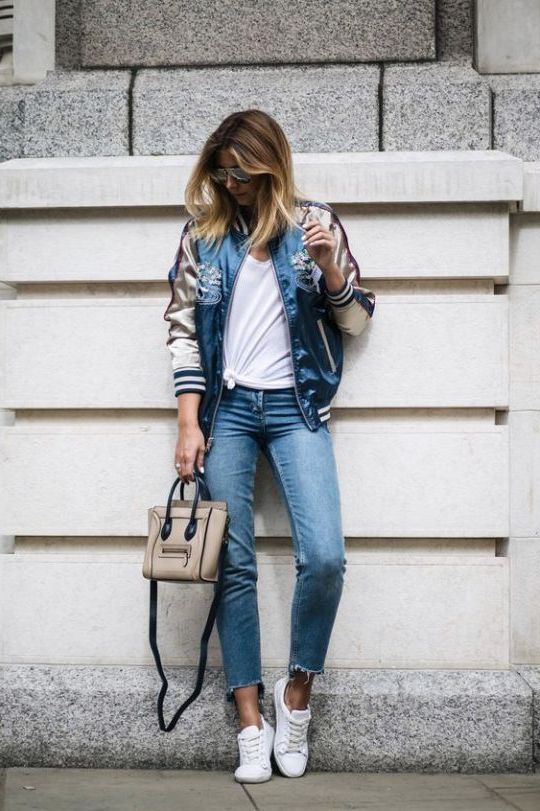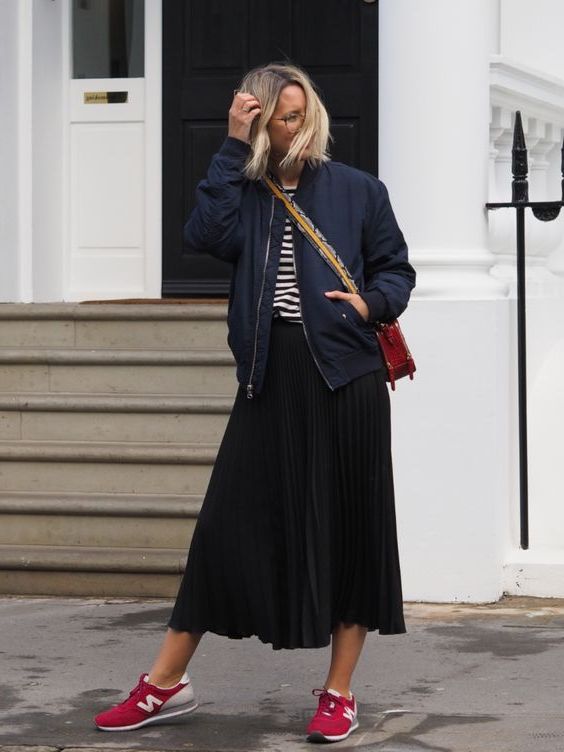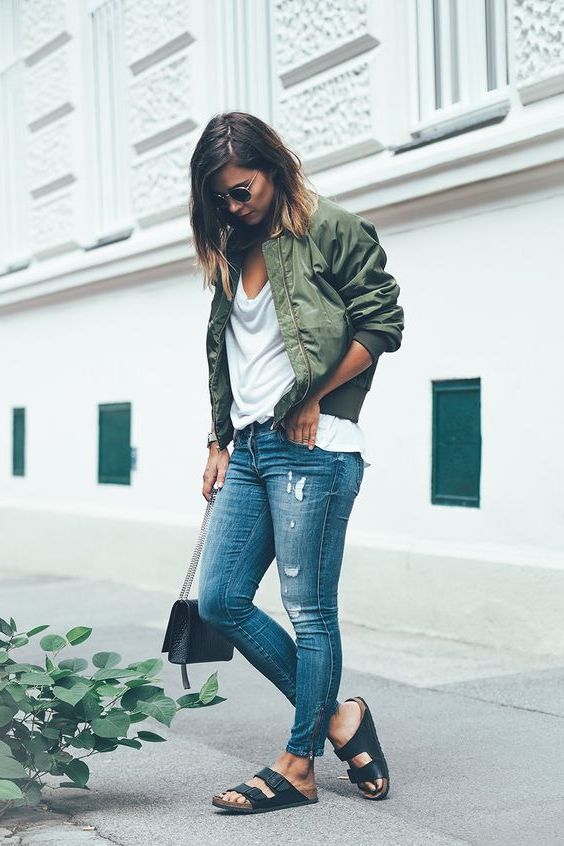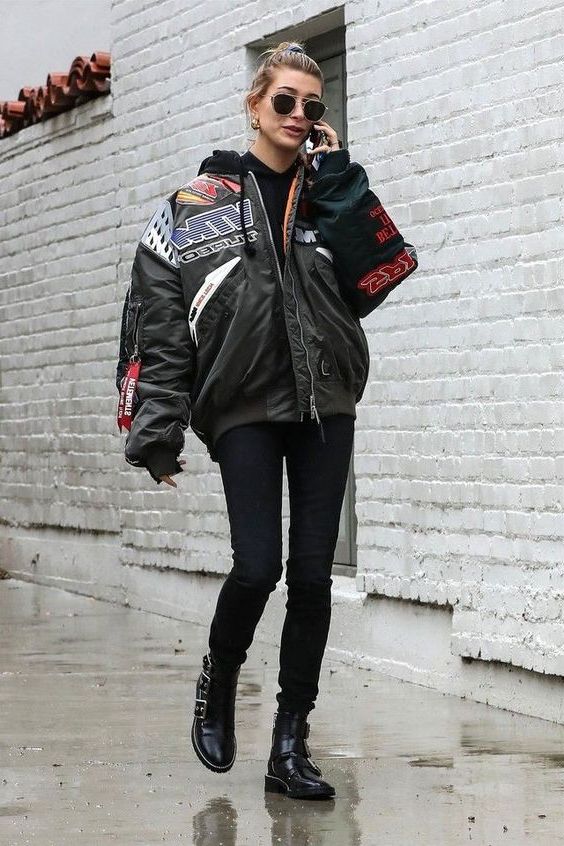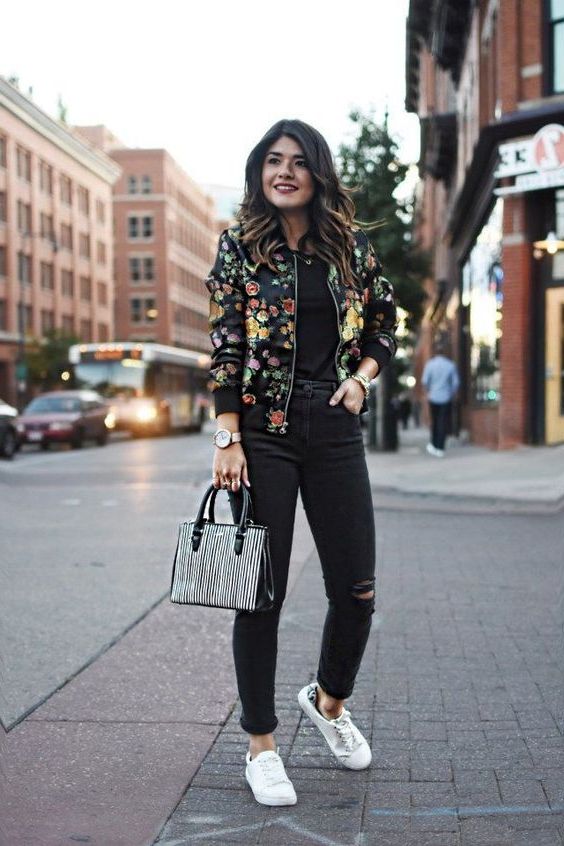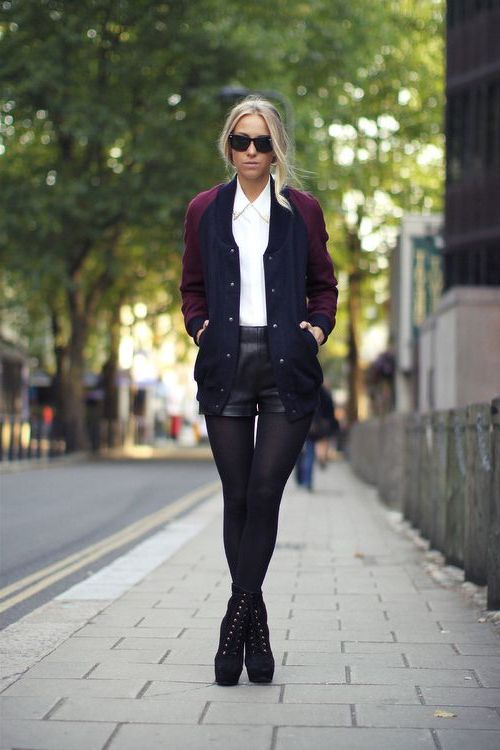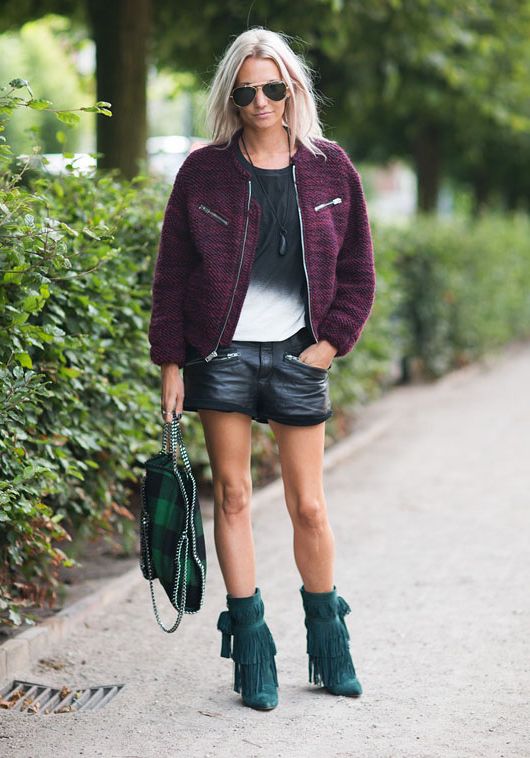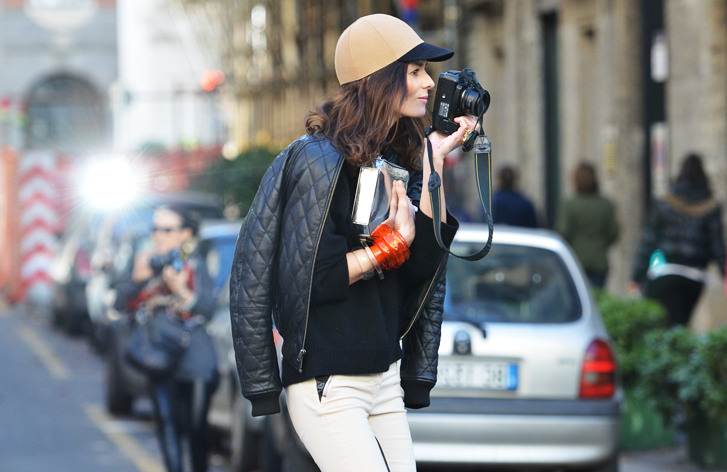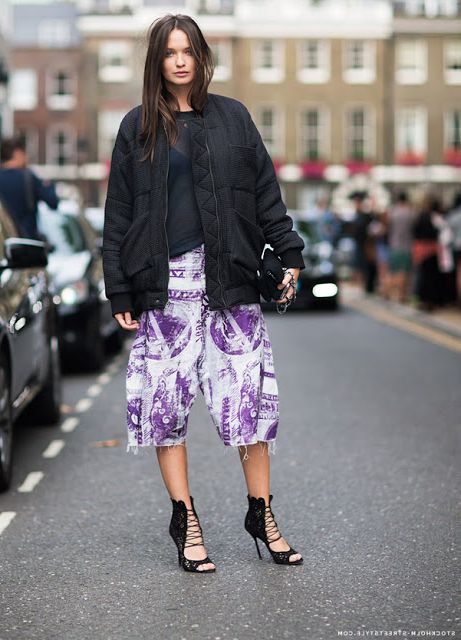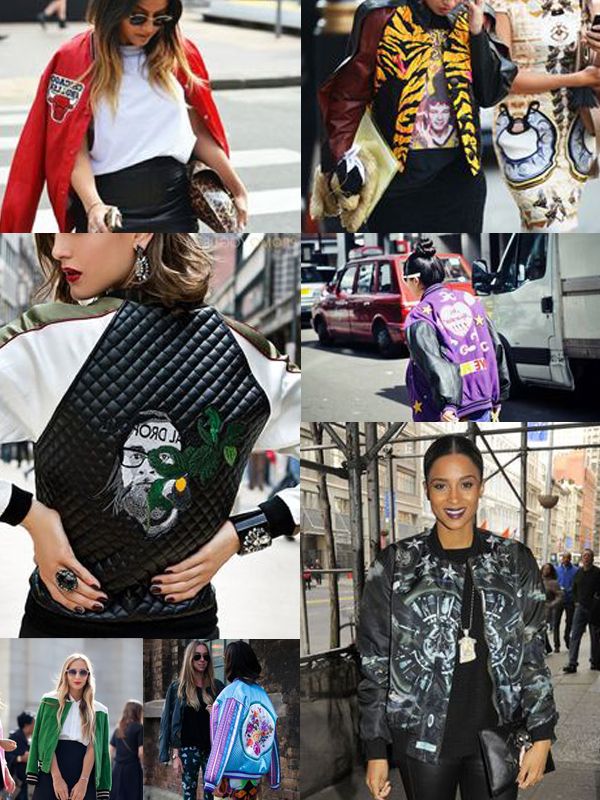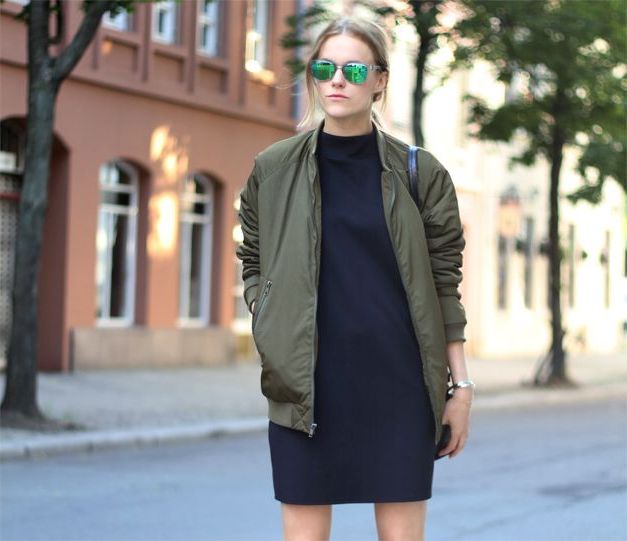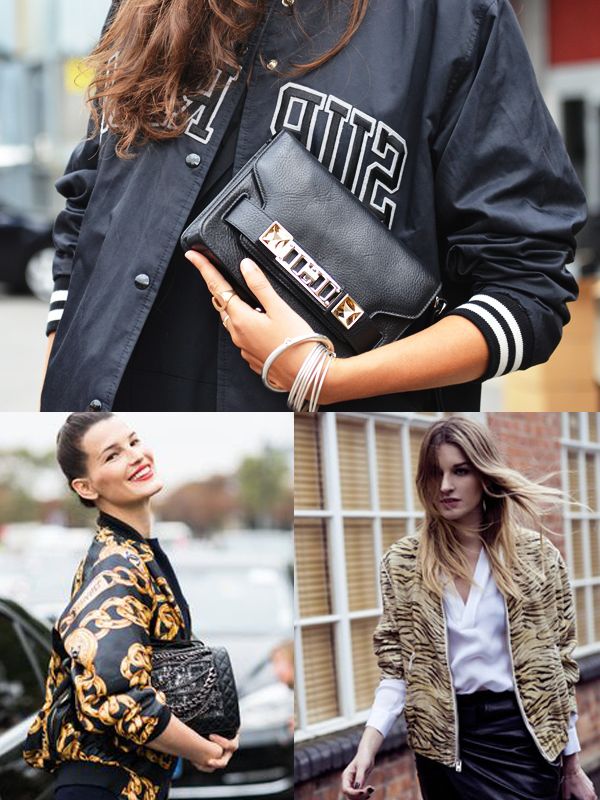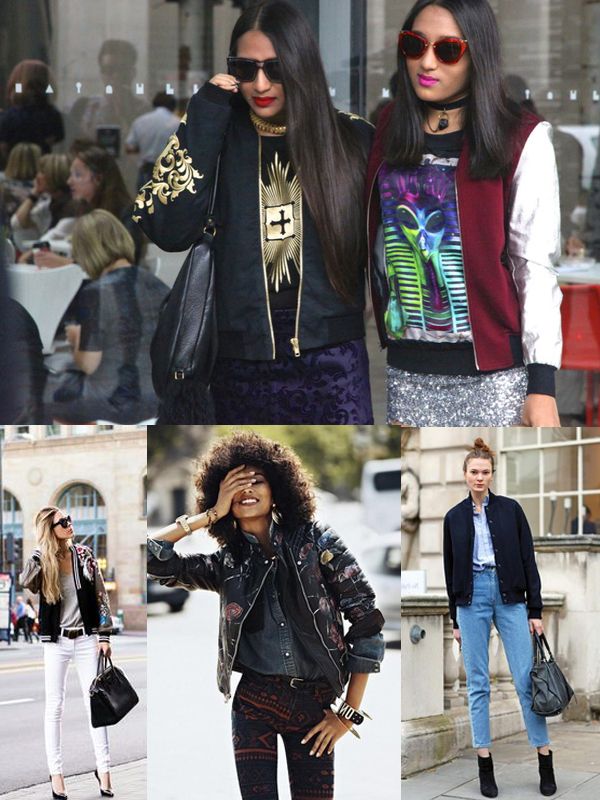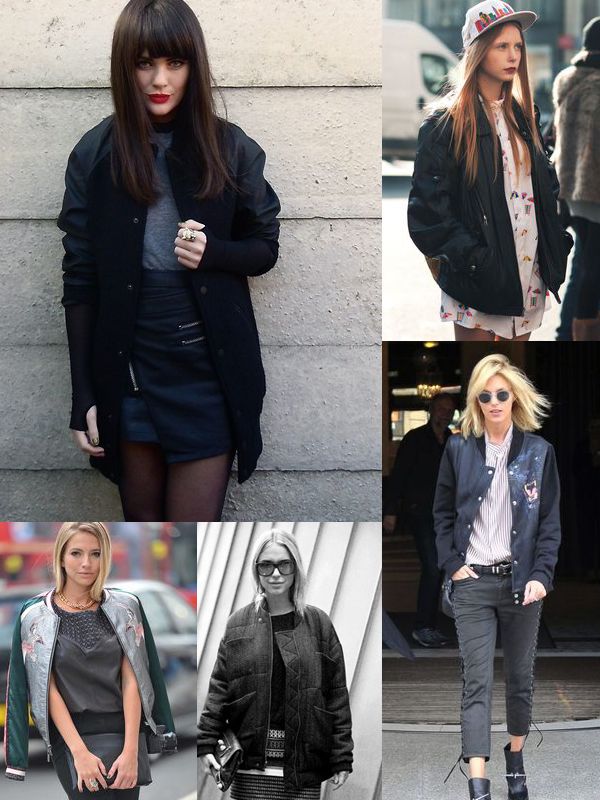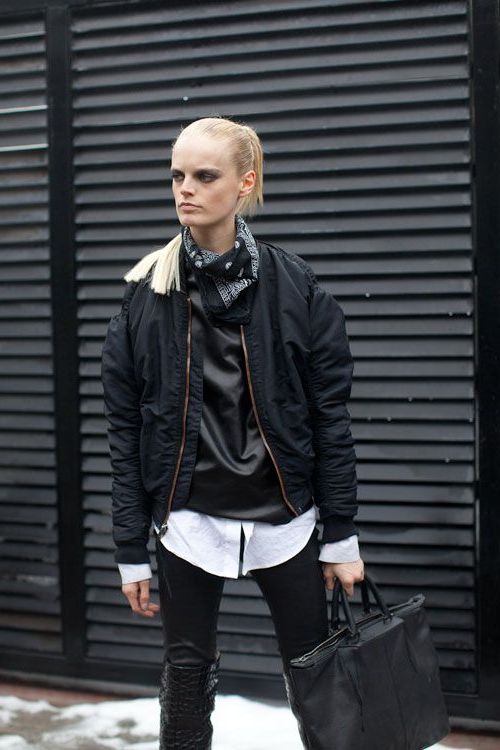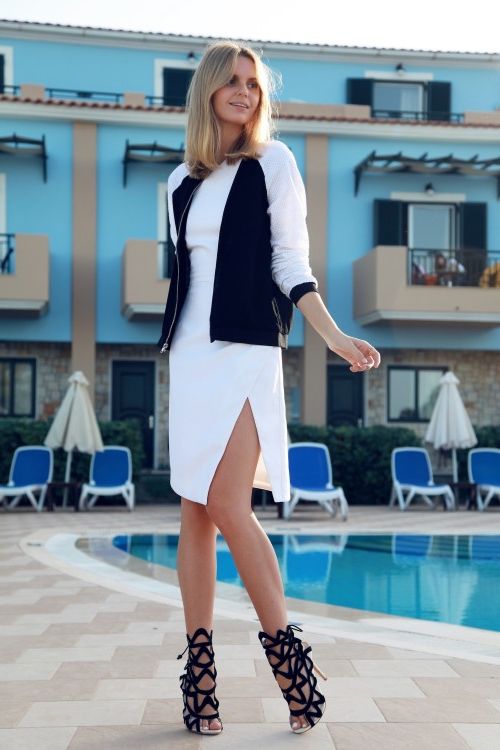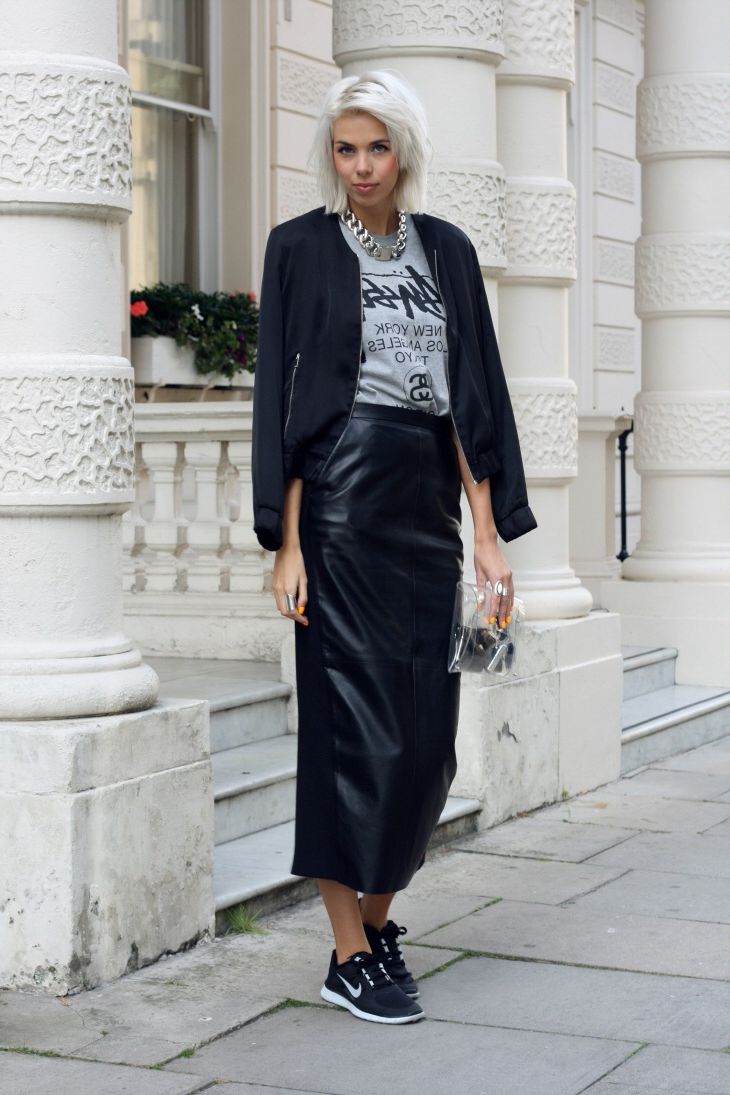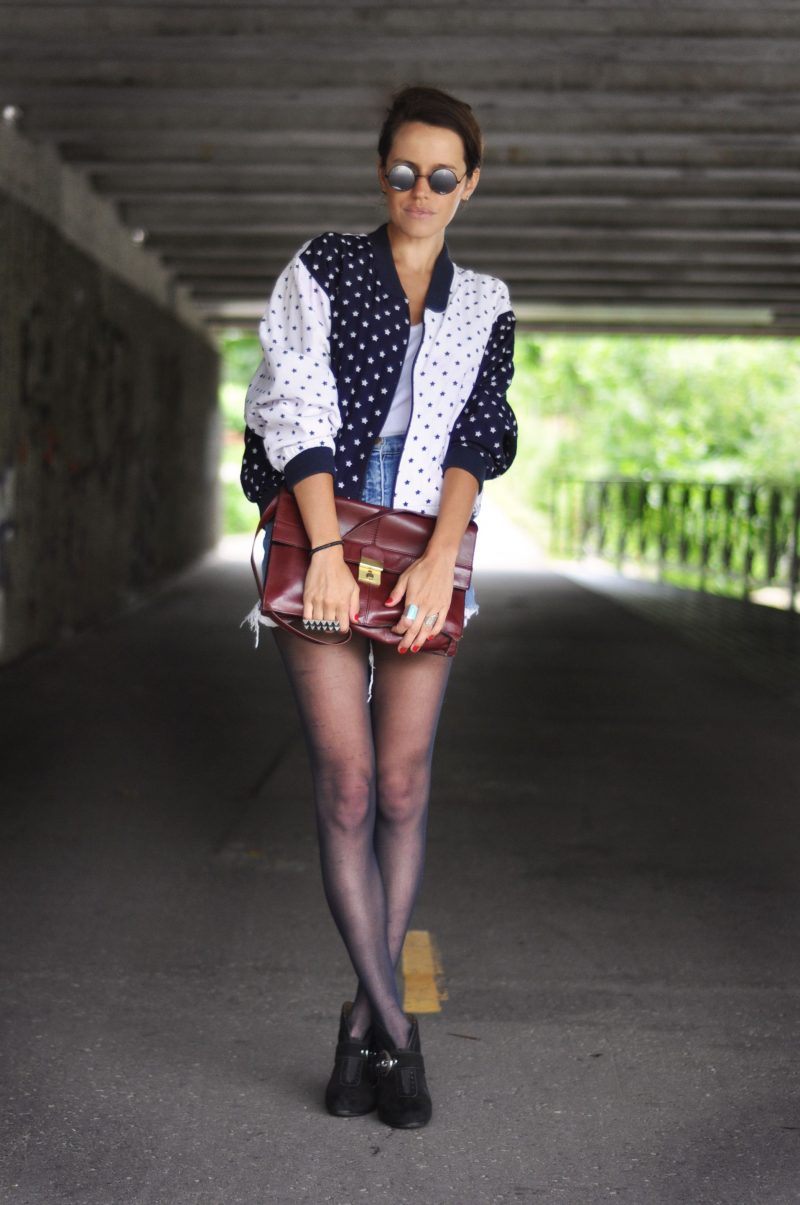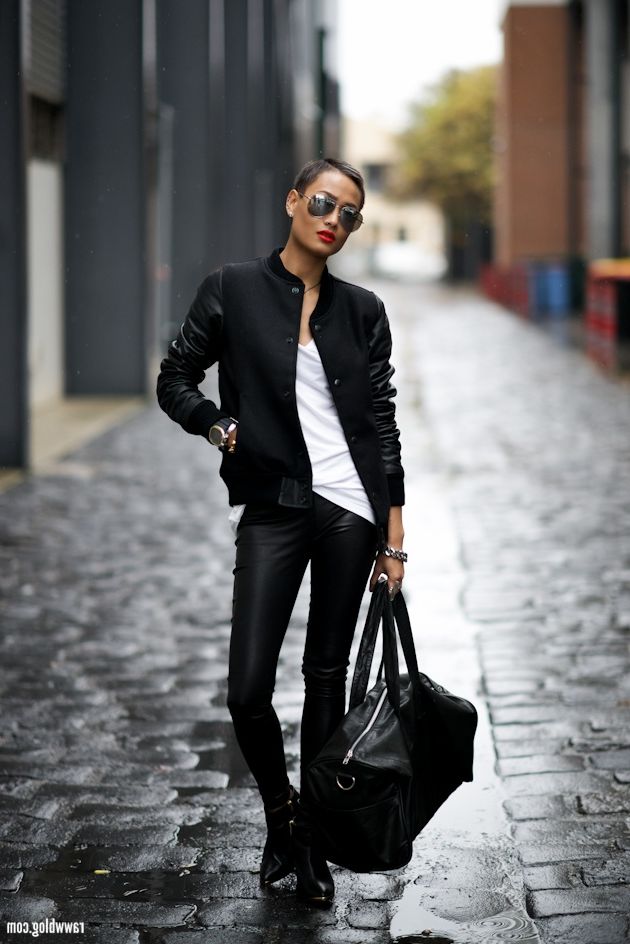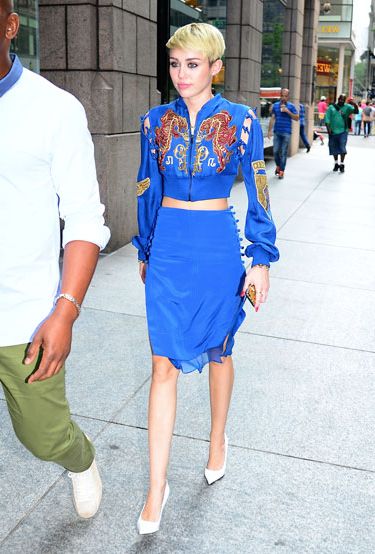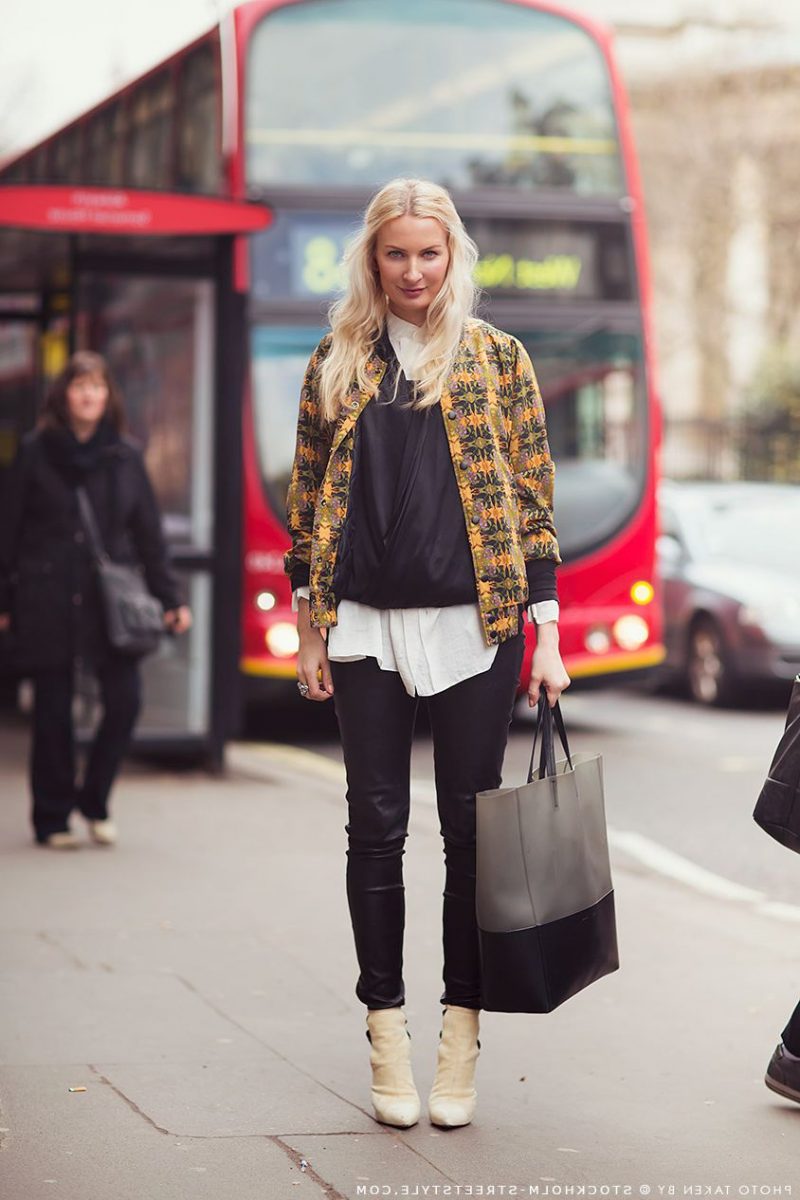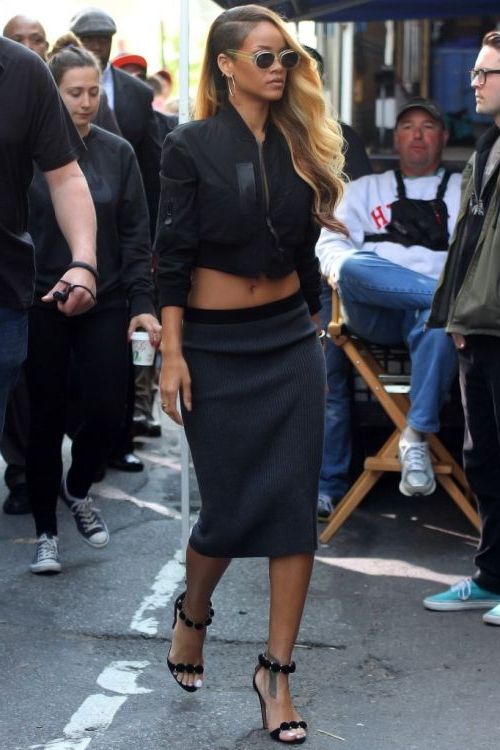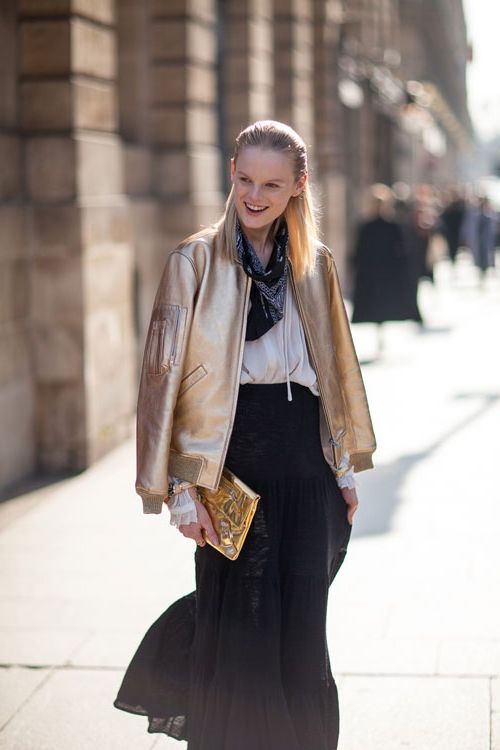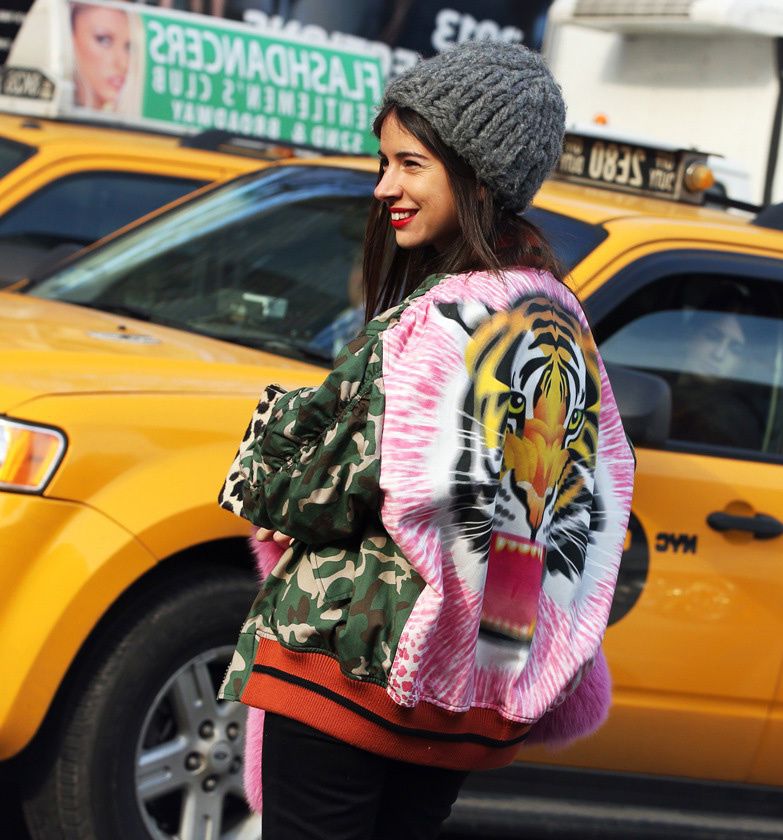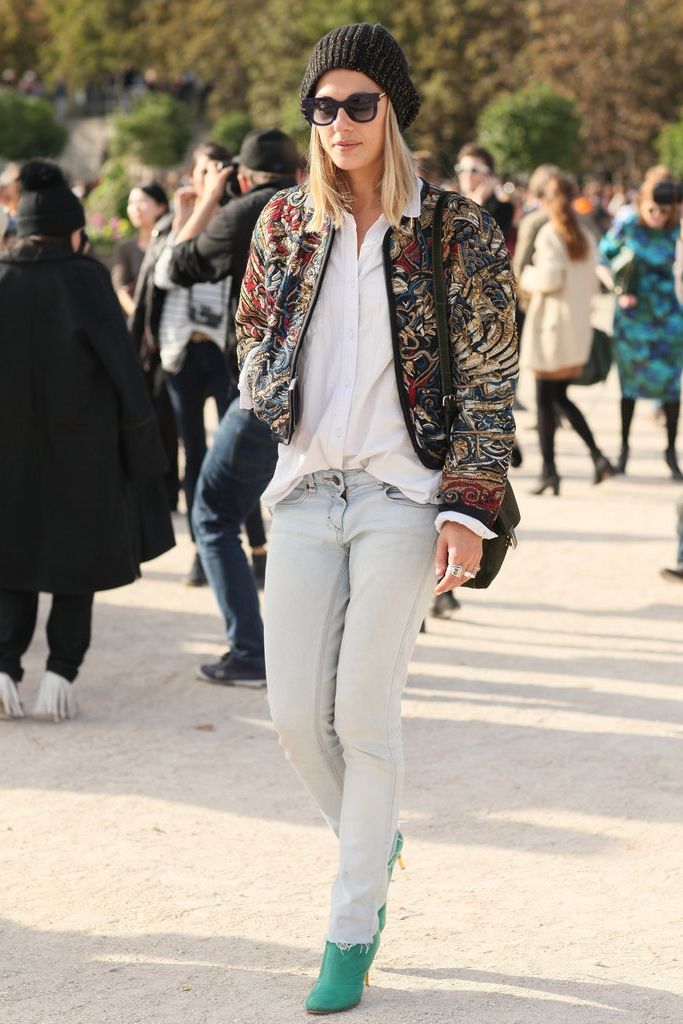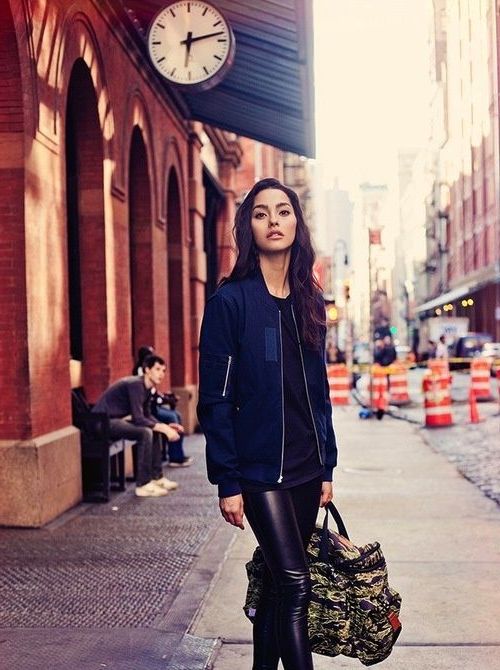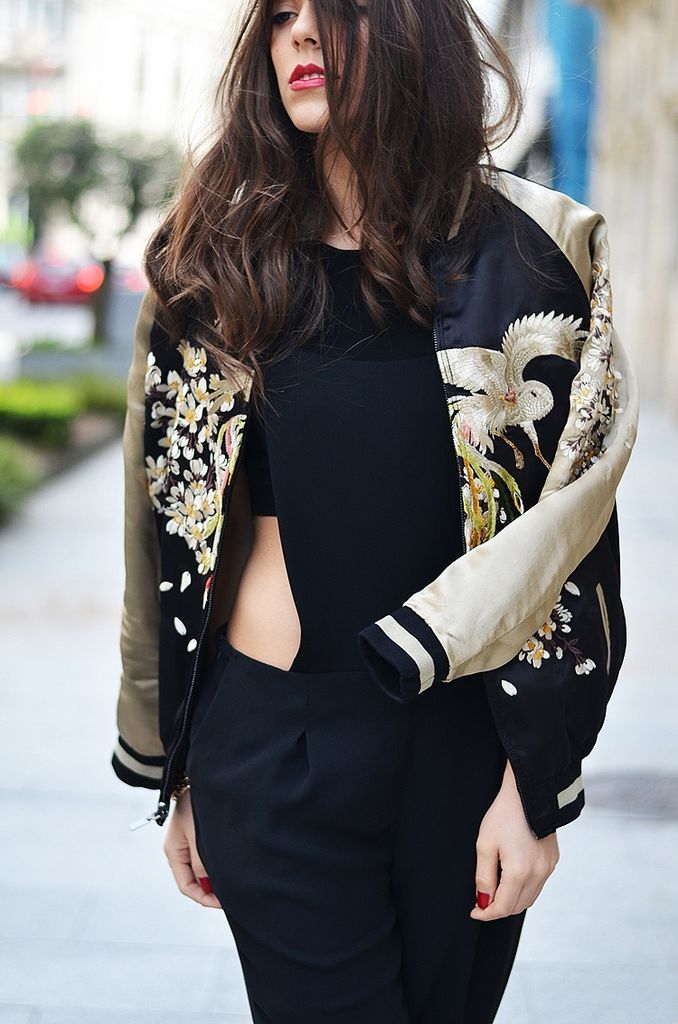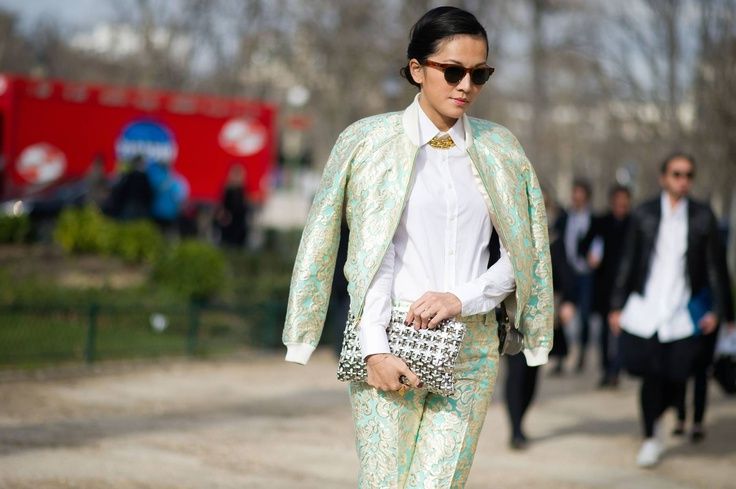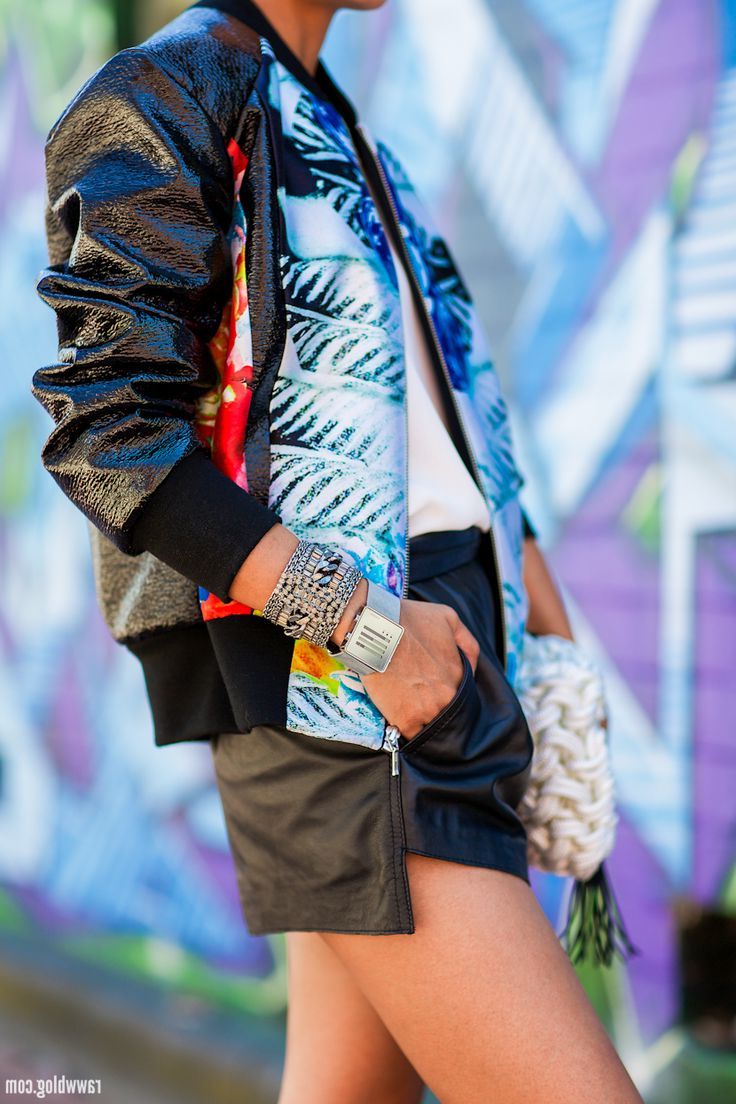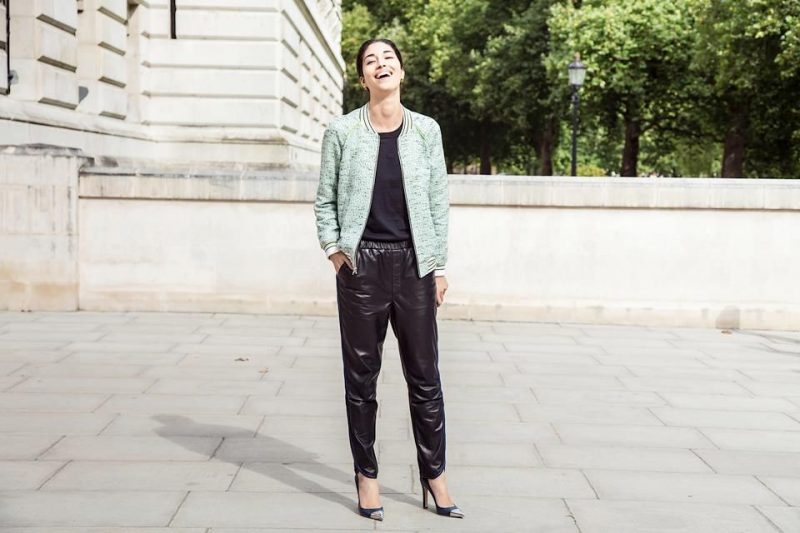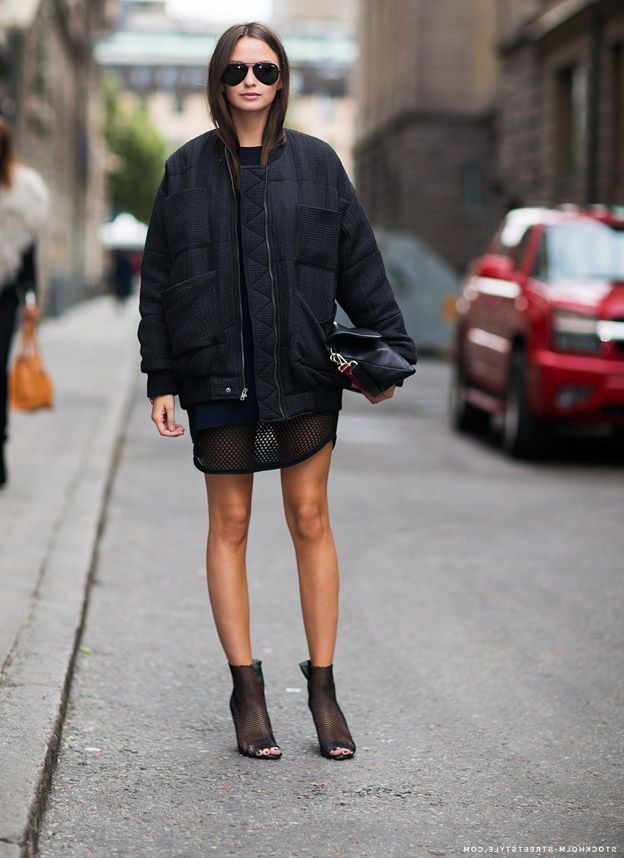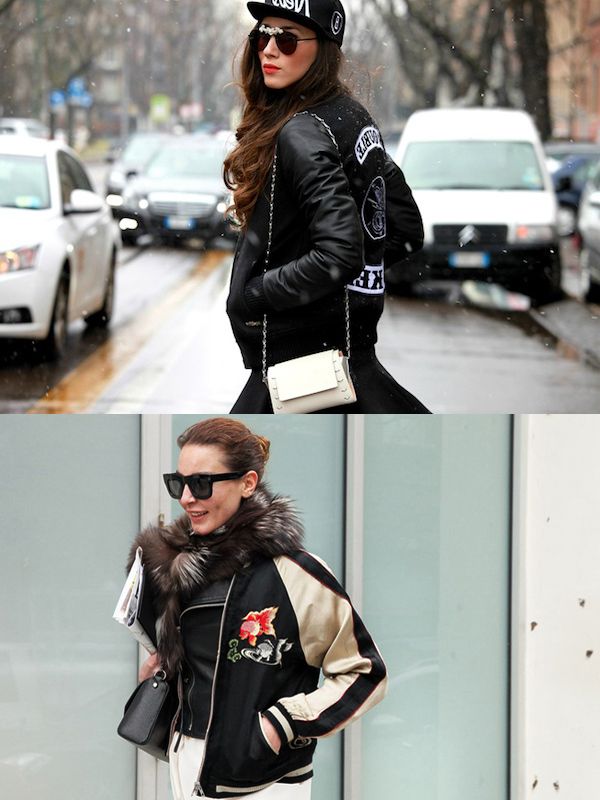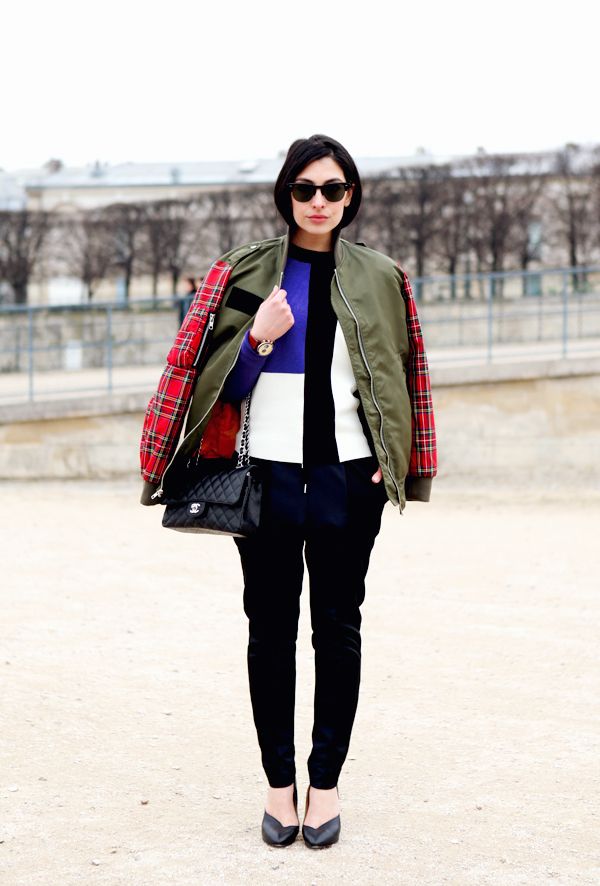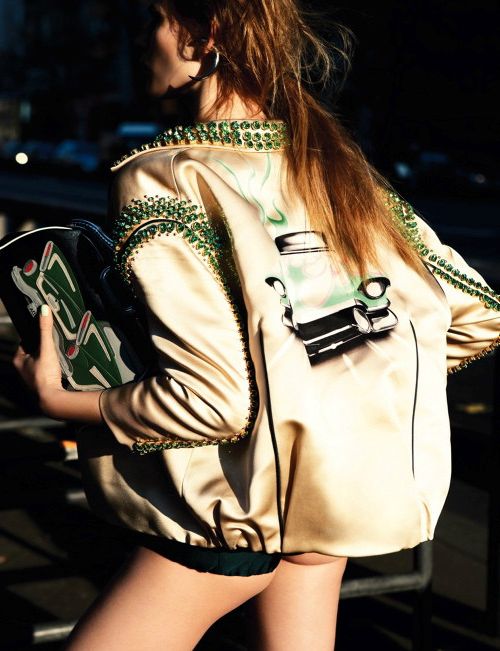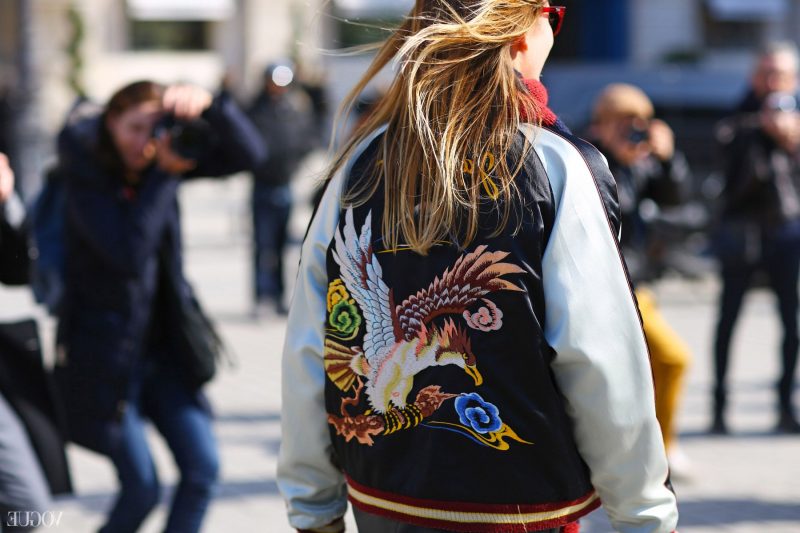 You are free to wear it with sporty style clothes, as well as with classic office separates, with heels, sexy strappy stiletto sandals, skirts or dresses. I personally like to mix two styles, creating a kind of glamour versus an urban look. What do you think of bombers? Let me know!