With the approach of warm days, women tend to transform their looks. That's why the pink dress is an ideal choice for those who want to radically change their wardrobe. This garment will make you look sweet, feminine, and chic.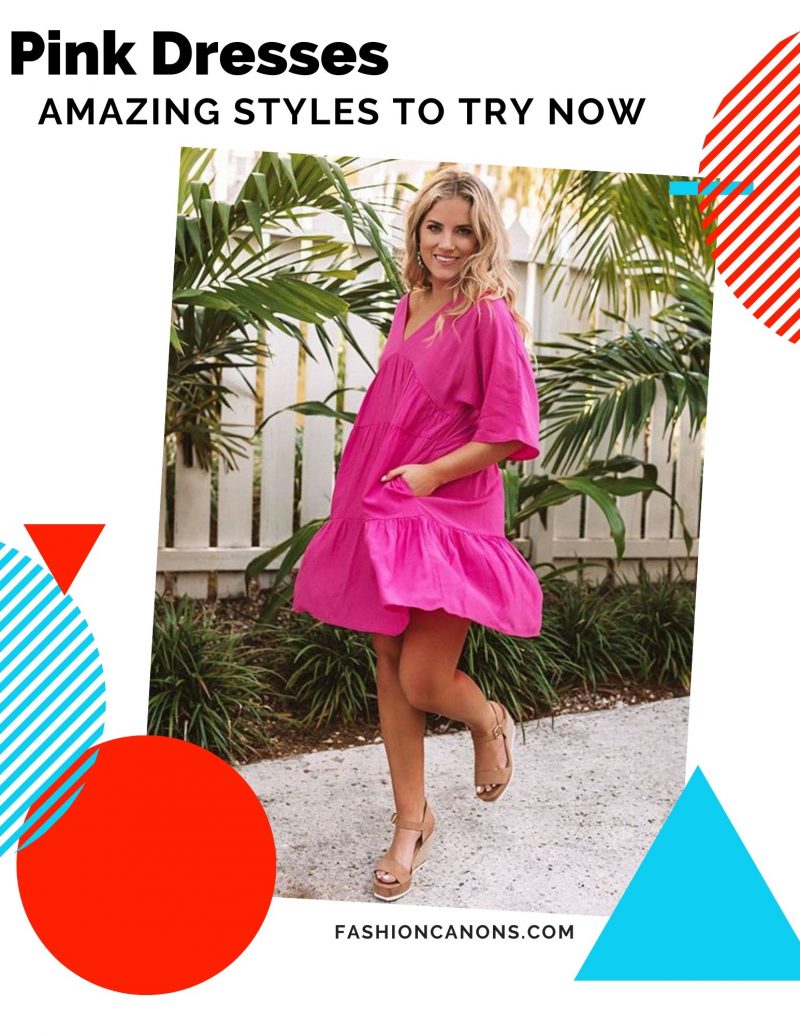 Why so many ladies afraid of wearing it? I personally had an opinion that pink dresses have a Barbie or princess style making their wearer look too sweet. Trust me, this is just a stereotype. In real life, the result looks elegant and fabulous.
How To Wear Pink Dress: Full Guide
Fashionable pink dresses in various shades can be seen not only on little girls and glamorous blondes. They show up on confident, young ladies who demonstrate their delicate and unsurpassed taste through delicate shades of pink.
Undoubtedly, many delicate pink dresses emphasize the romantic, dreamy nature of their owner, but there are also new pink dresses in rich shades that create a look of confident, motivated, and bright beauty.
If we look at this year's pink dresses in more detail, then we can notice the delicate touches of the details and the increase of light shades. I think in the nearest future we will spot more pink dresses in muted tones, yet this is just my guesses. But these days, we see that many brands offering us dresses in powder pink, fuchsia, crimson, pastel, and amaranth shades.
What I love about today's offers then it's the variety of styles and cut options. They are made of soft, flowing fabrics that feel incredibly comfortable.
One-color lace pink dresses look especially chic. Both cocktail lace pink dresses and
Floor-length pink lace dresses and knee-length cocktail pink dresses are ideal for graduation, as well as for special occasions. I also love pink dresses embellished with all sorts of embroidery, the result looks majestic. But not only lace pink floor-length dresses will be admired this season, but you may also find chic designs made of tulle, silk, brocade, stretch cotton, and satin. Depending on the shade, pink dresses go well with gold, white, black, blue, yellow colors, so you are free to choose one of these colors to complete the look.
This semi-sheer belted pink dress looks cool worn over a white slip dress, complete the look by adding clear heeled sandals.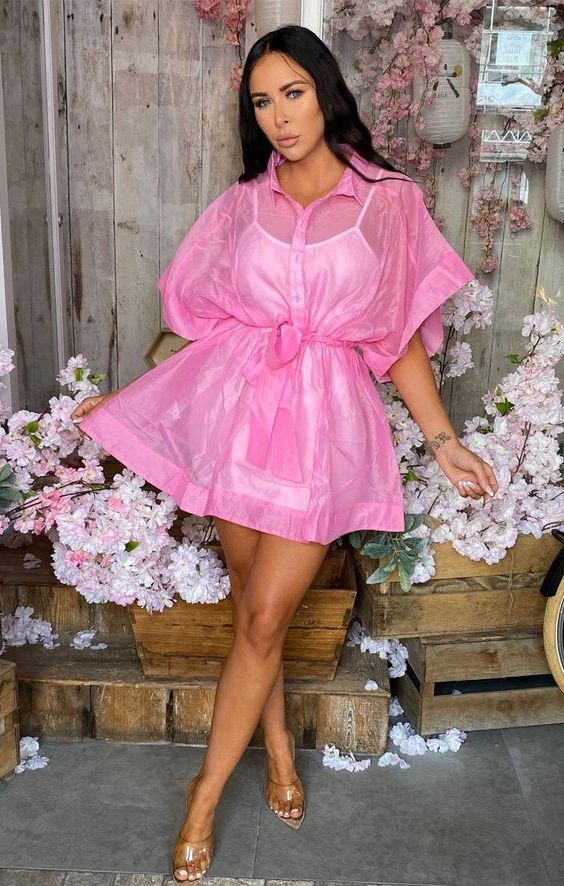 A dreamy, sweet street look consisting of a light pink flared dress with billowing sleeves completed with a pearled headband and cat-eye sunglasses. The quilted clutch bag in pink is my favorite.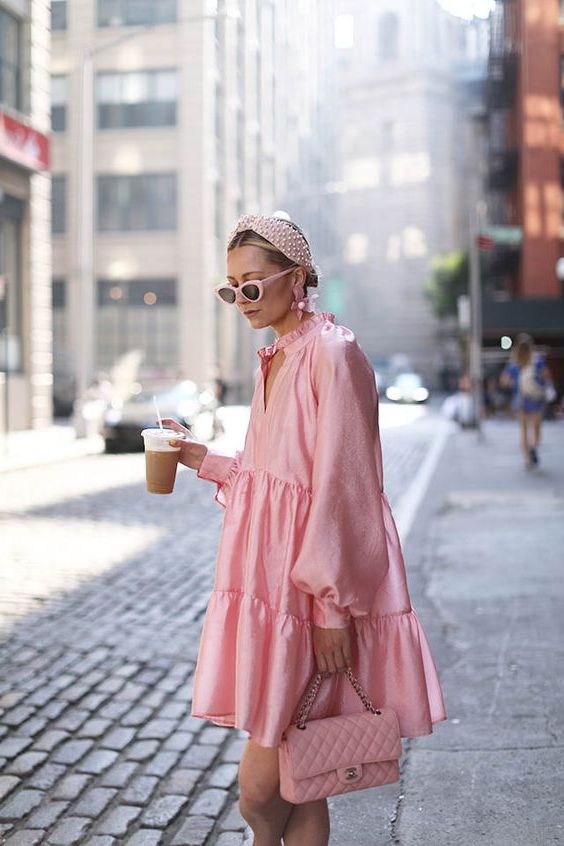 3-d embellished muted pink dress looks sweet and fresh. Complete it with ankle cuff heeled sandals.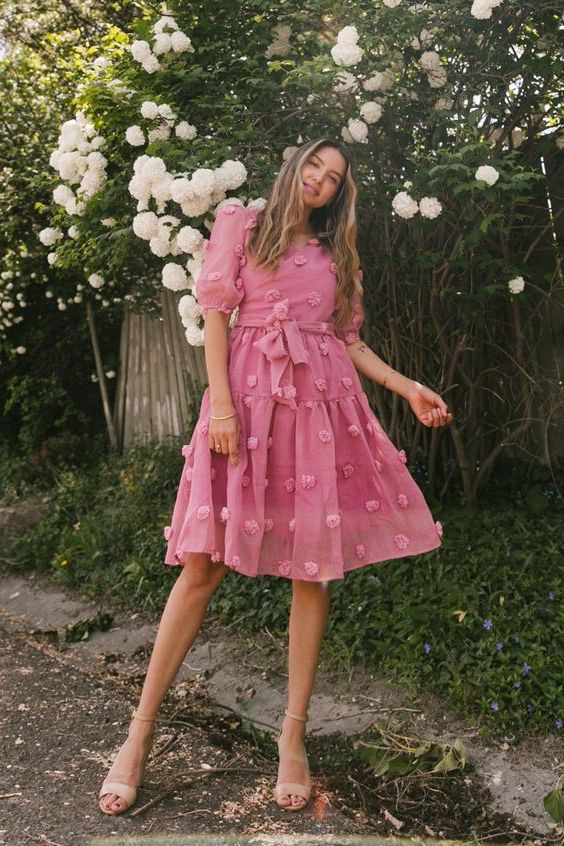 A sleeveless hot pink dress in sheath style looks feminine completed with white pumps.
Love the relaxed fit of this classic pink dress styled with wedge sandals.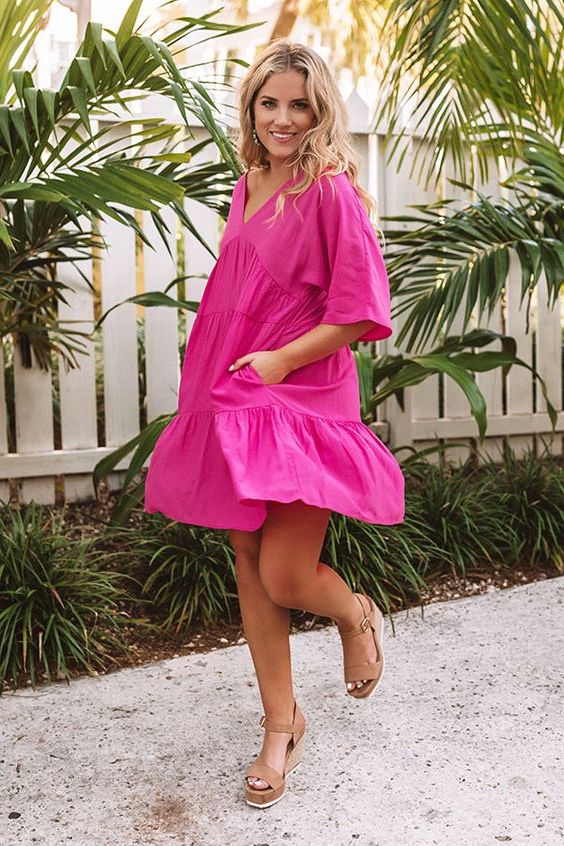 A cape dress in pastel pink looks fabulous in that slim-fit silhouette completed with white heels.

A heart printed pink dress with spaghetti straps looks retro inspired and feminine. Update it with ankle-strap heeled sandals in nude color.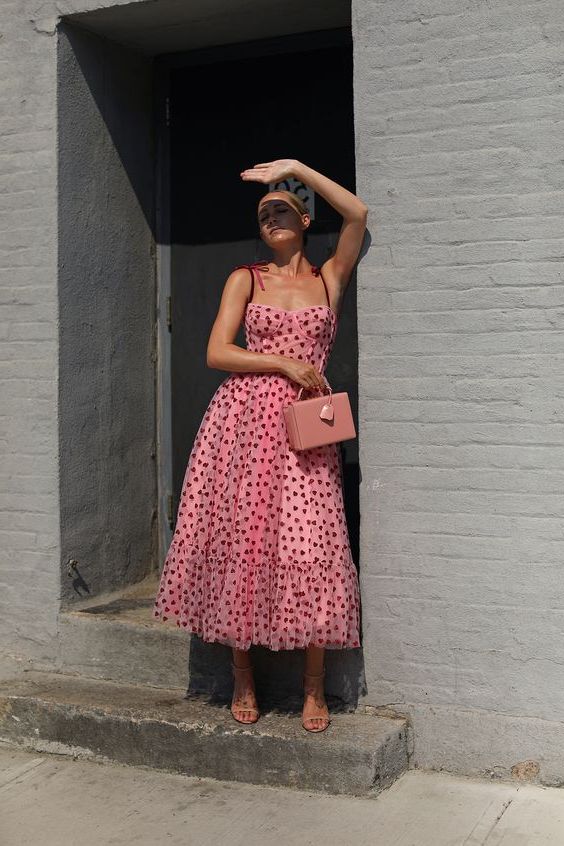 A gorgeous maxi pink dress in mini heart print, complete this gown by adding that red clutch bag.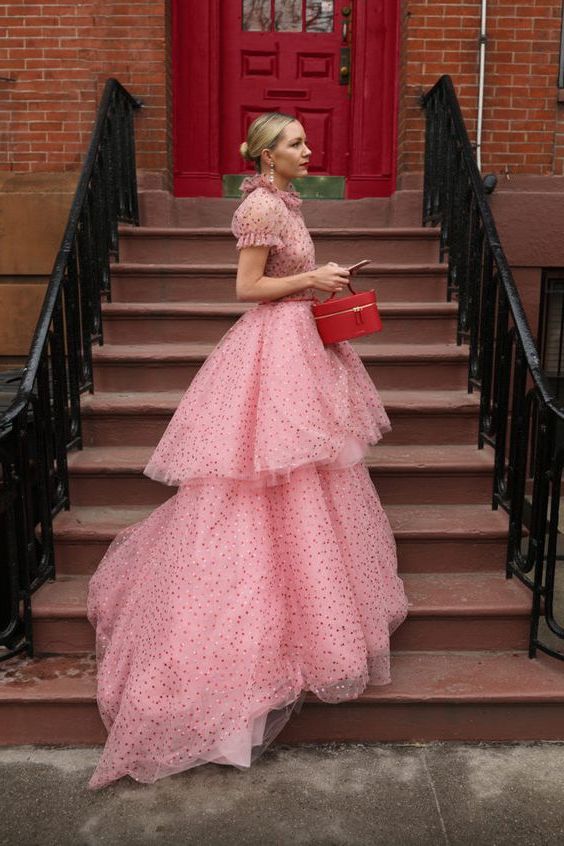 Another maxi dress with billowing puffy sleeves. Update it with mirrored sunglasses, statement necklace and flat black pumps.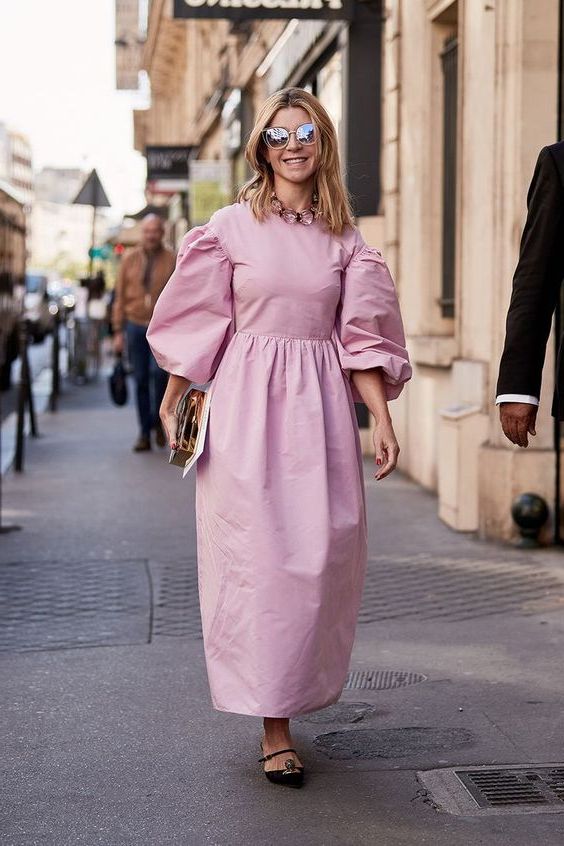 A long-sleeve muted pink dress in short length is styled with ankle-strap nude sandals.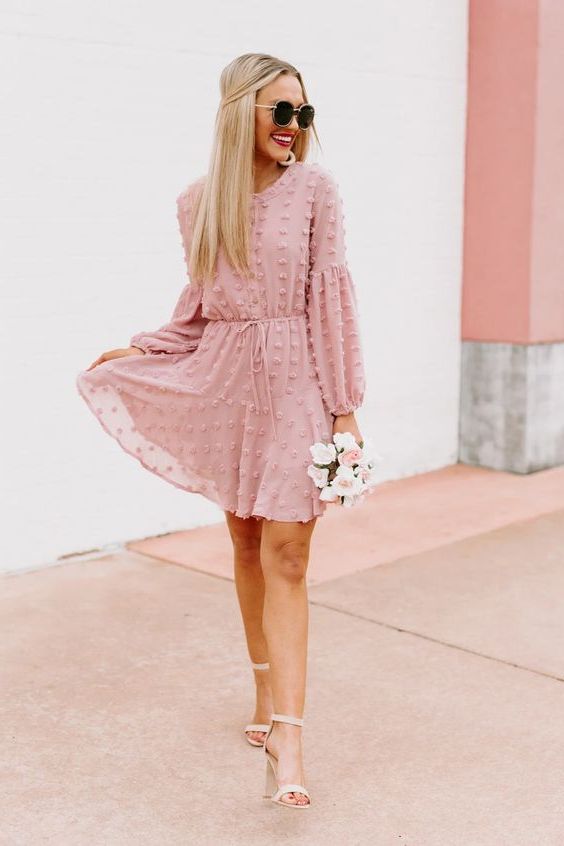 I am so in love with that strapless style hot pink dress. Complete it with a matching color belt.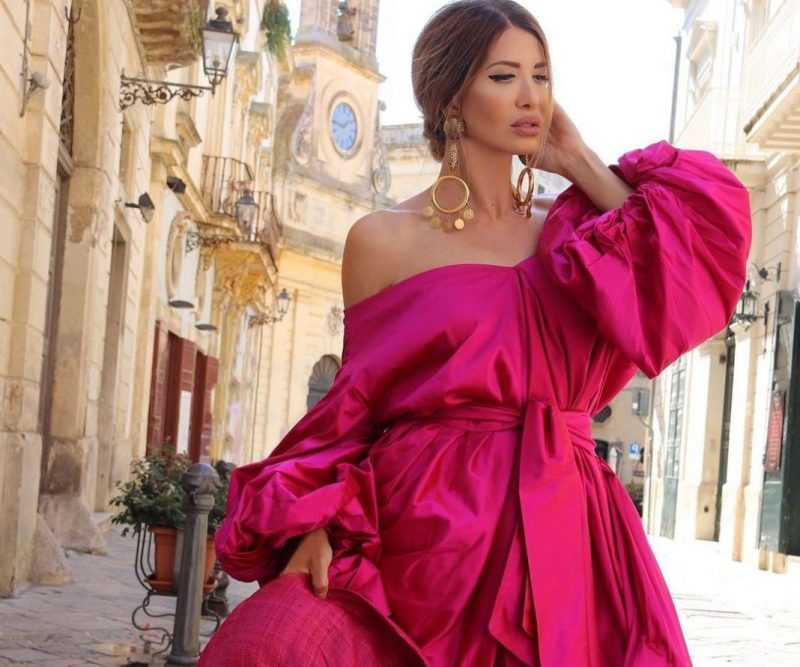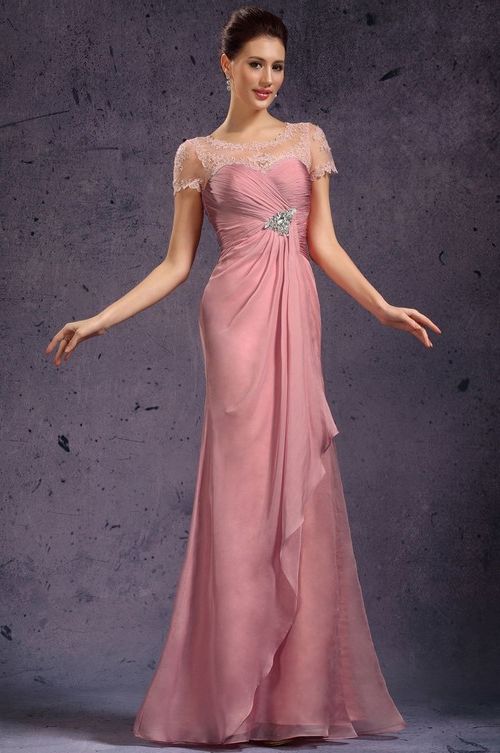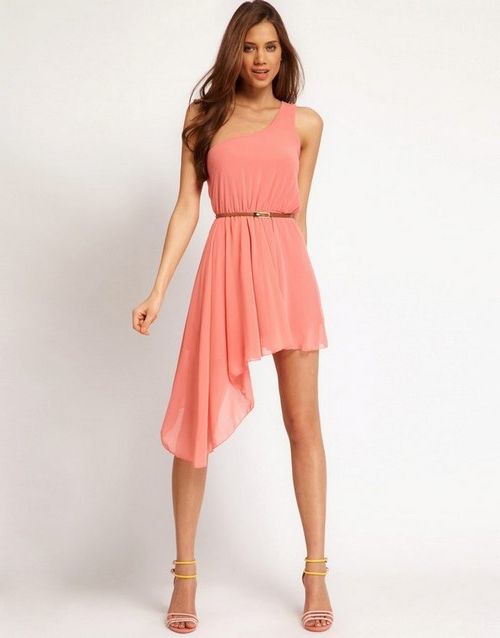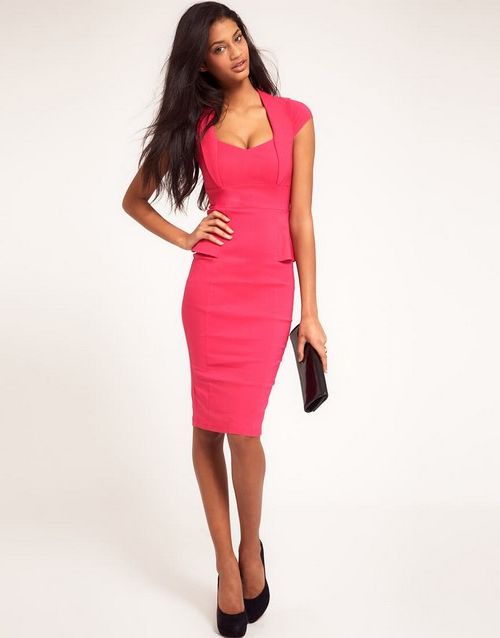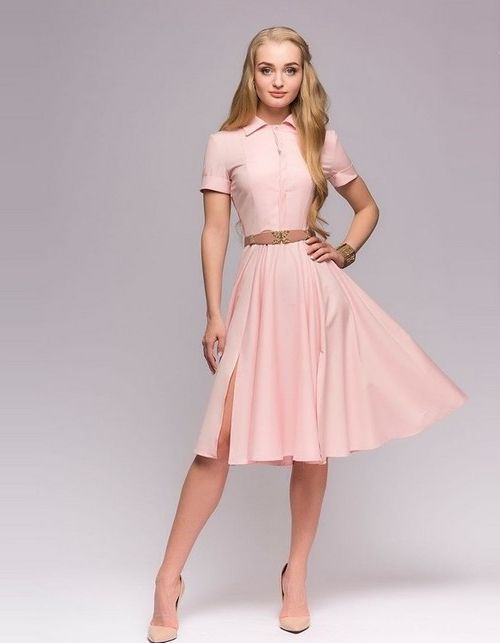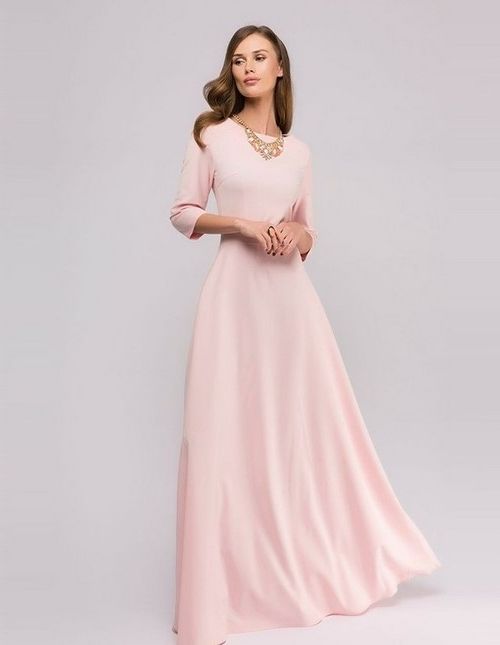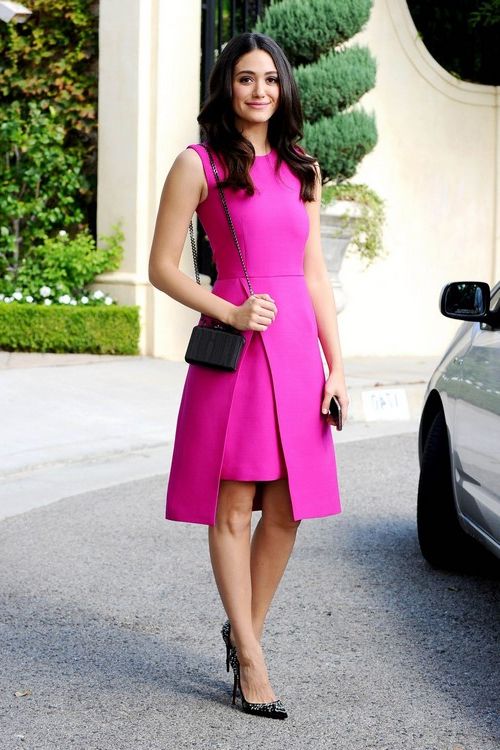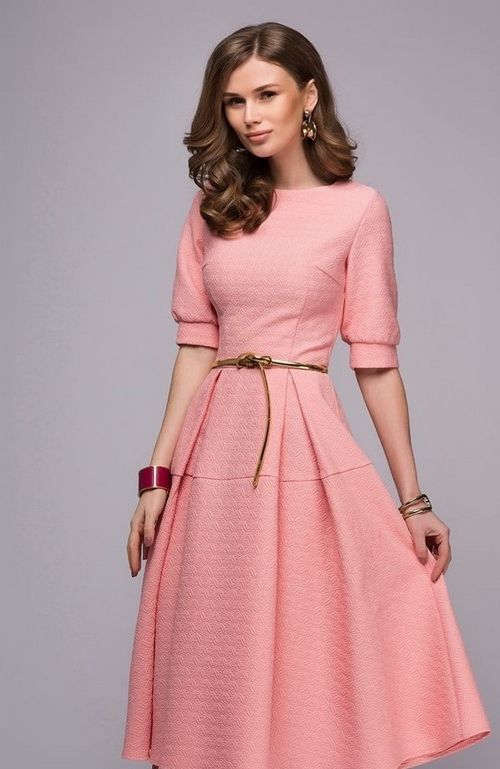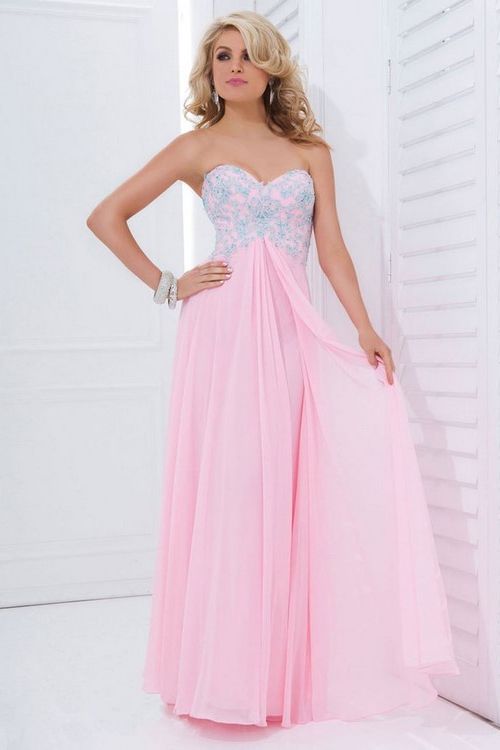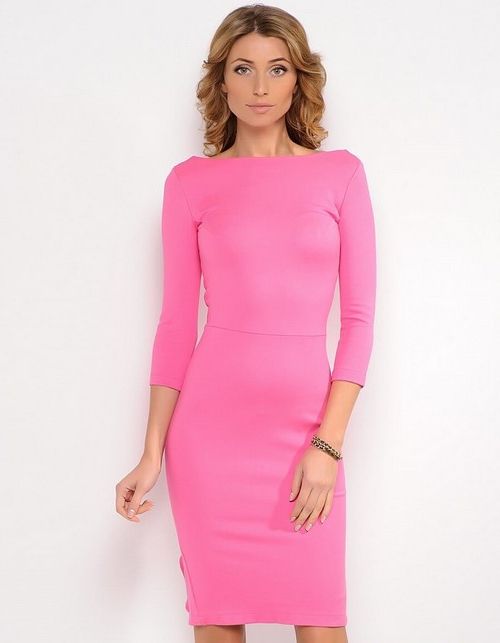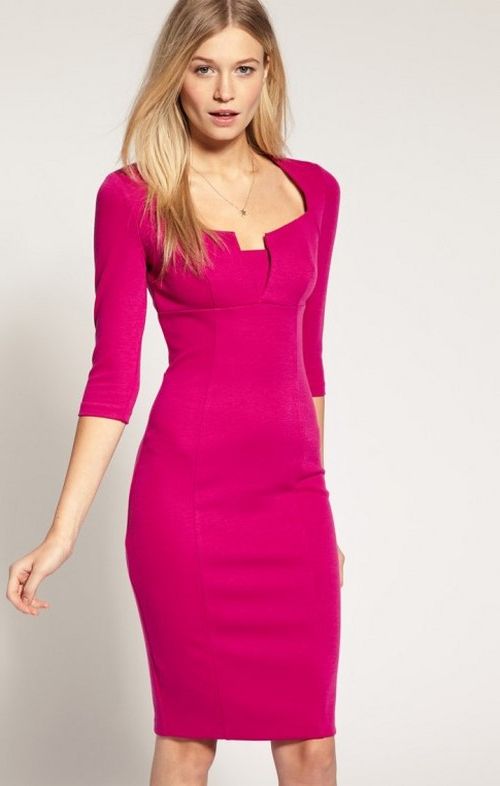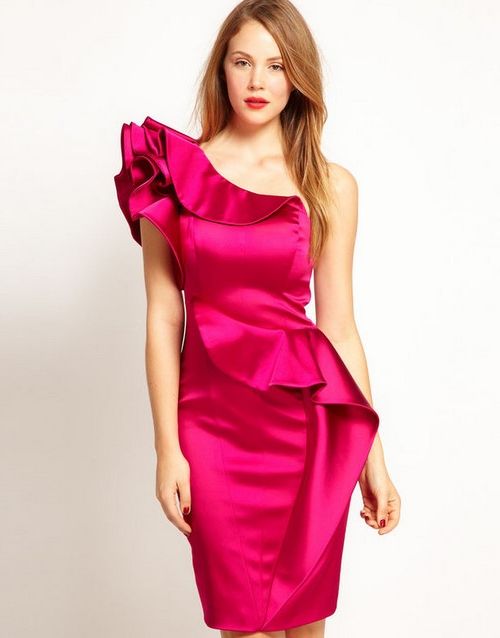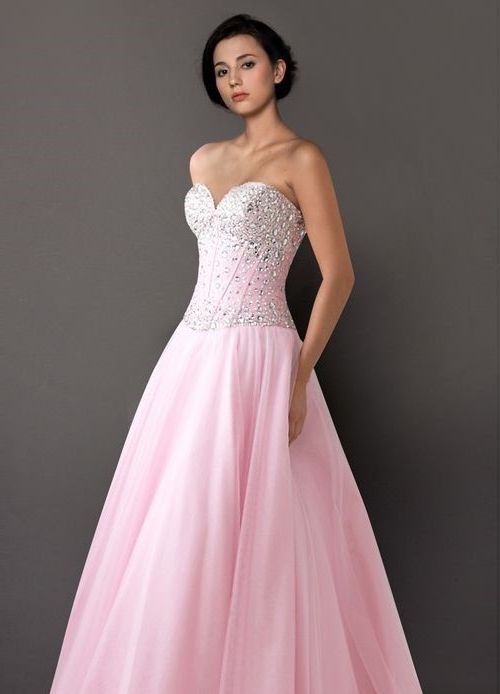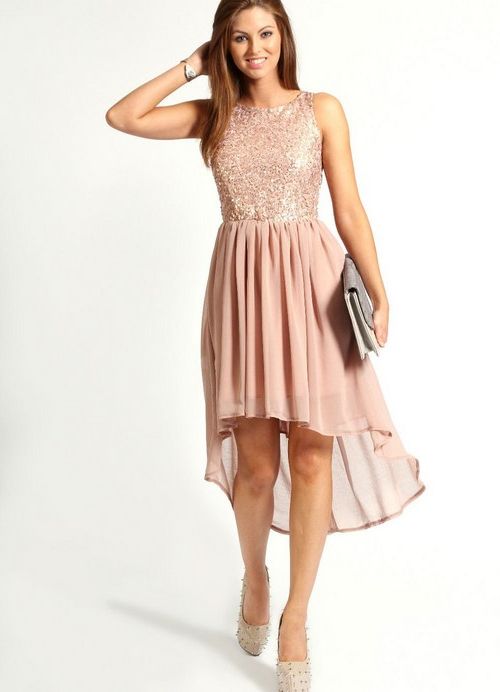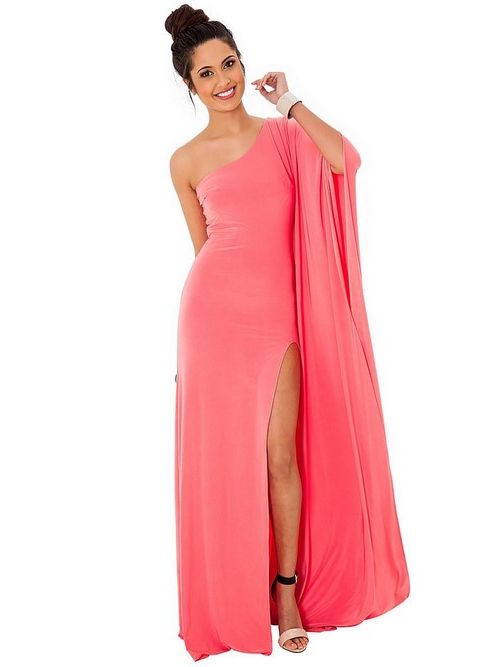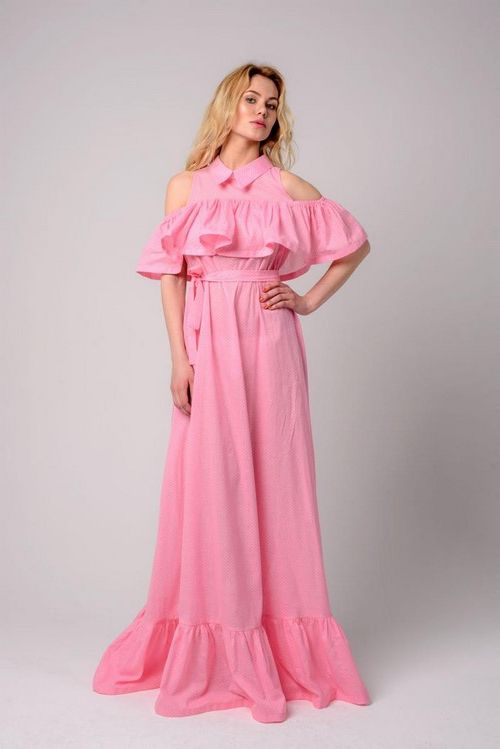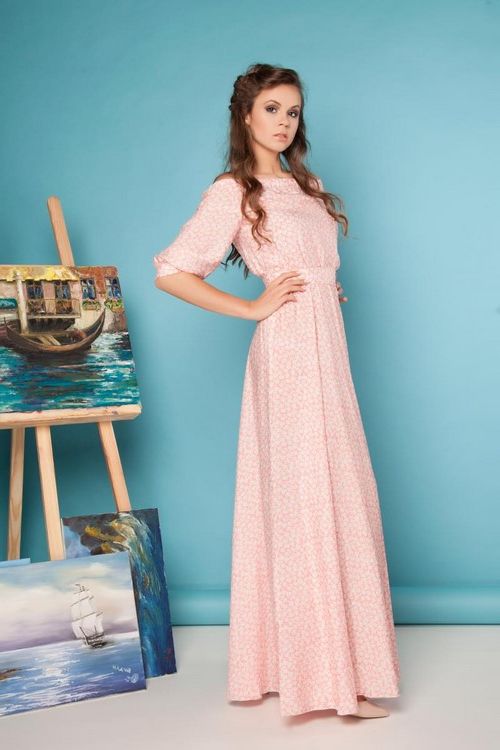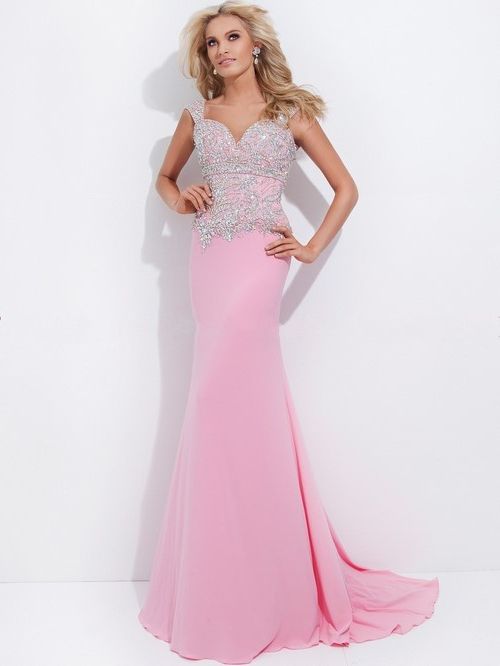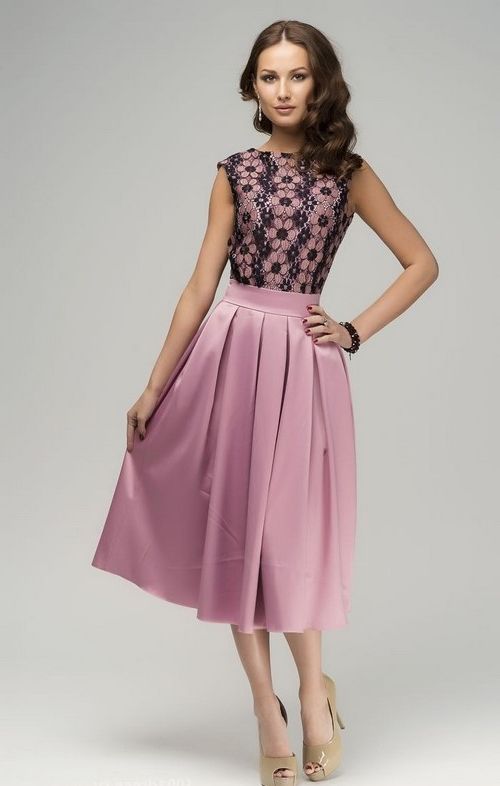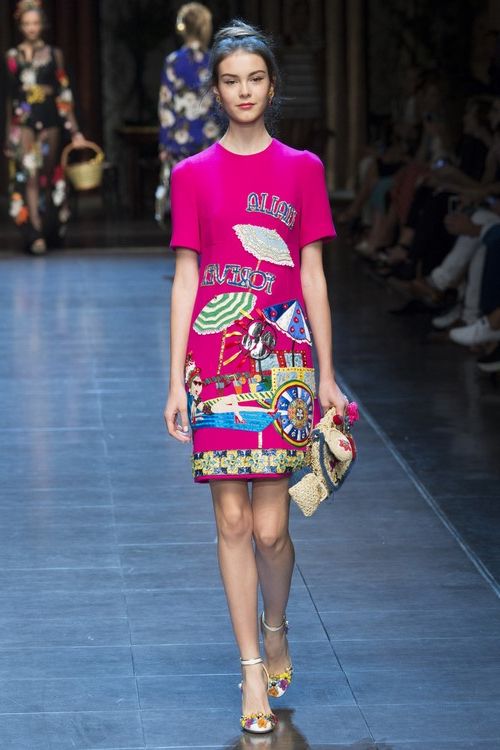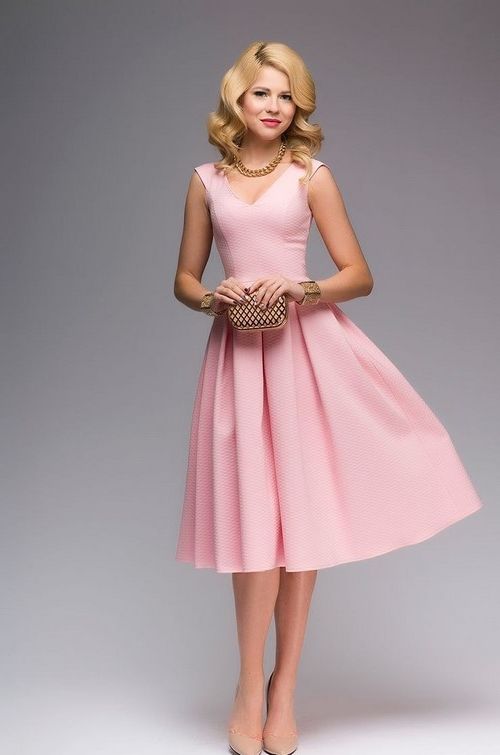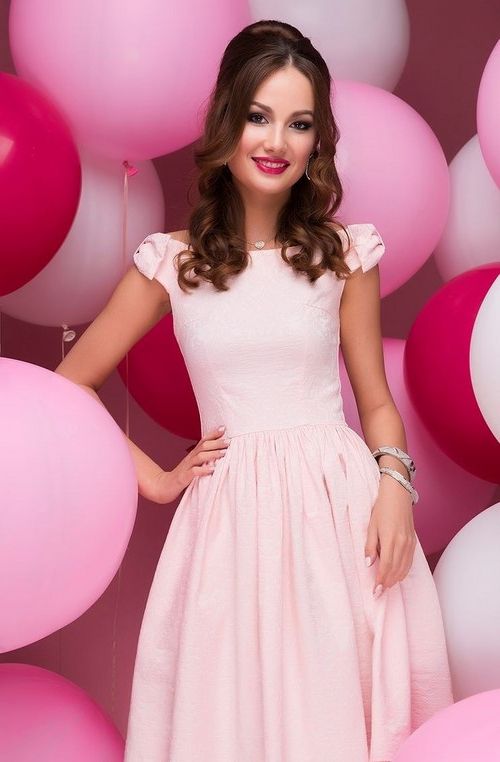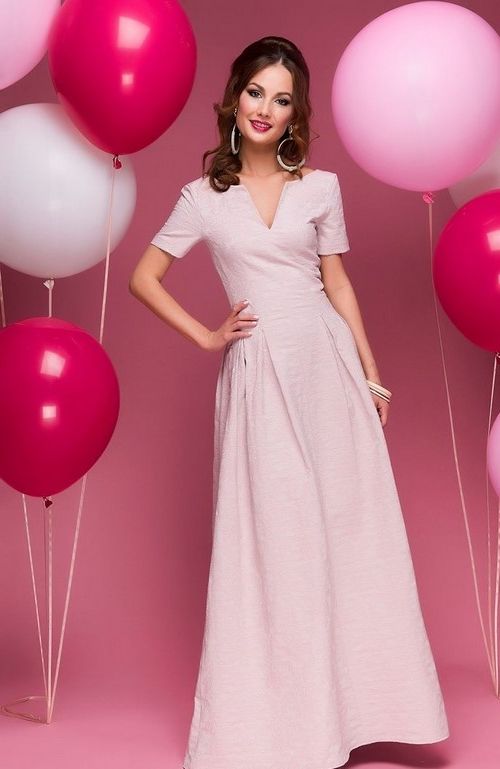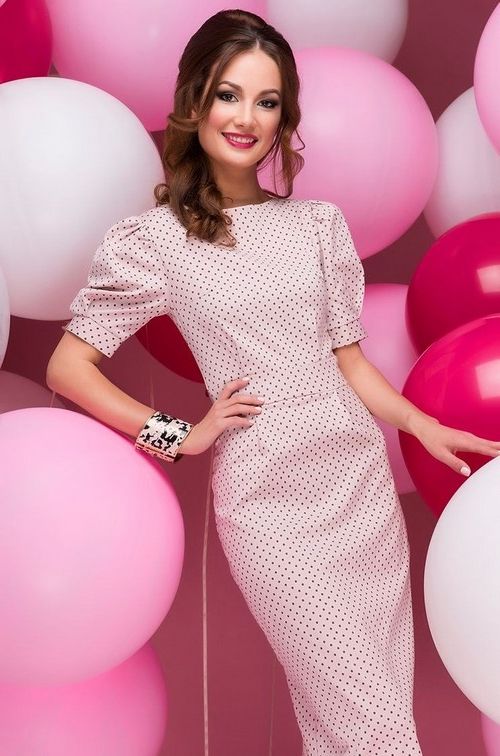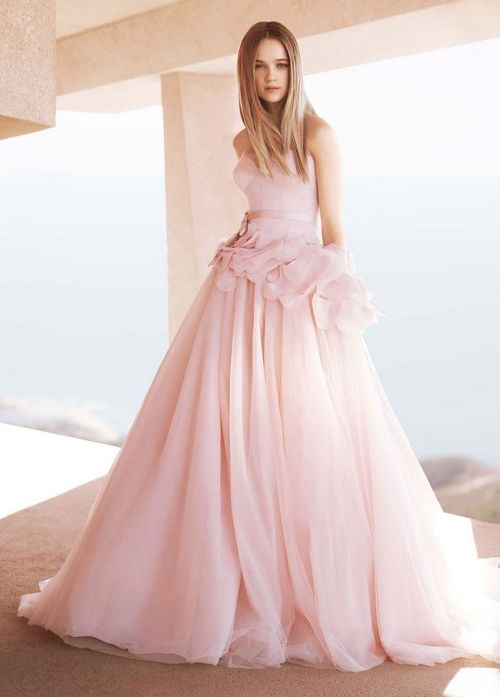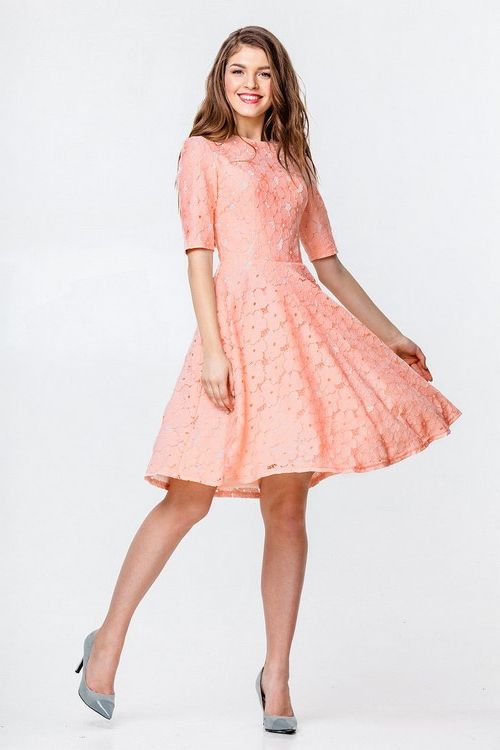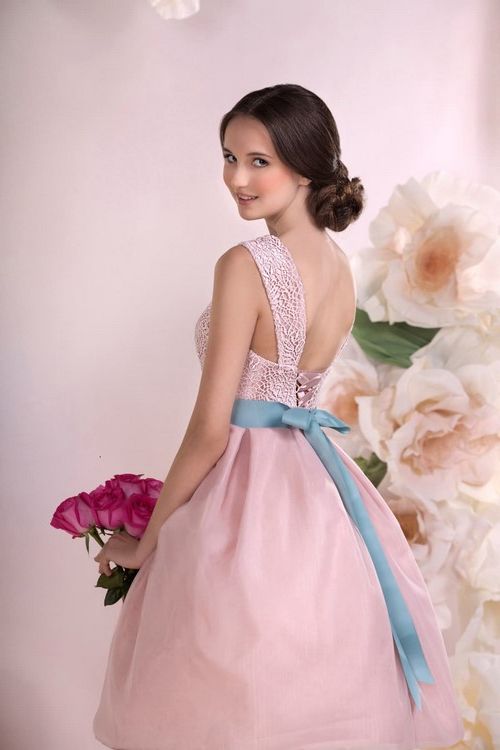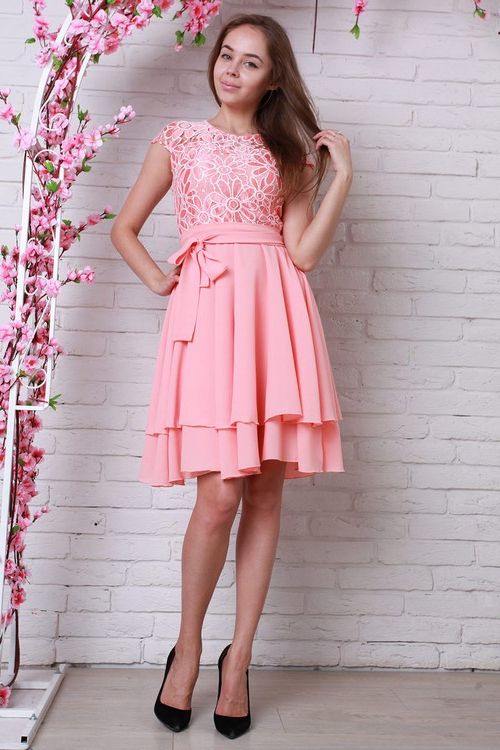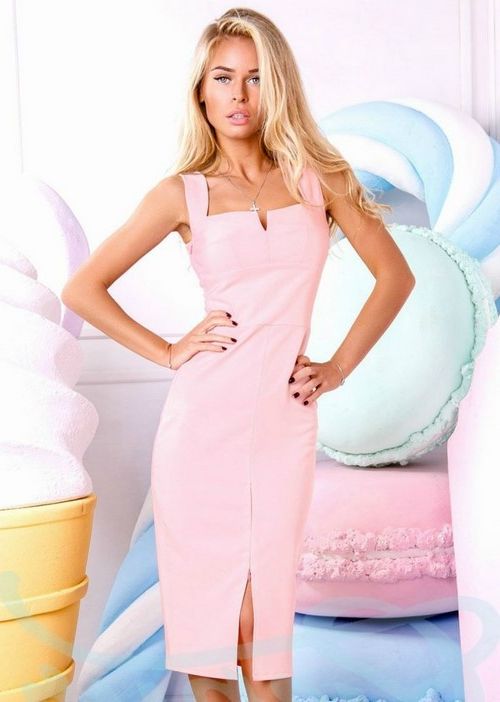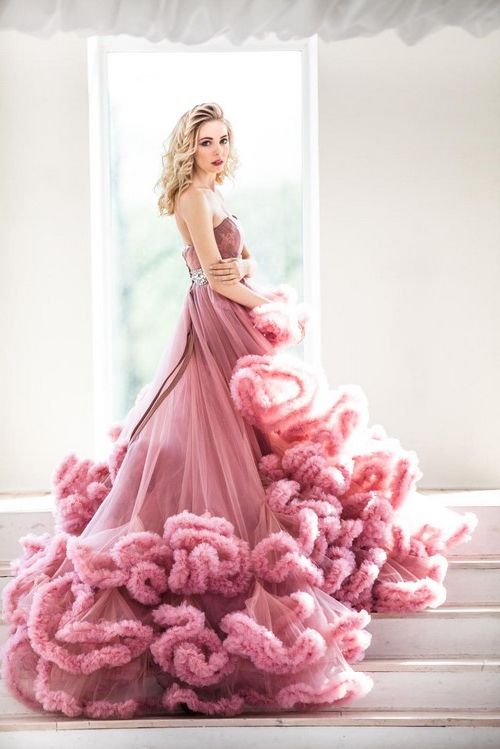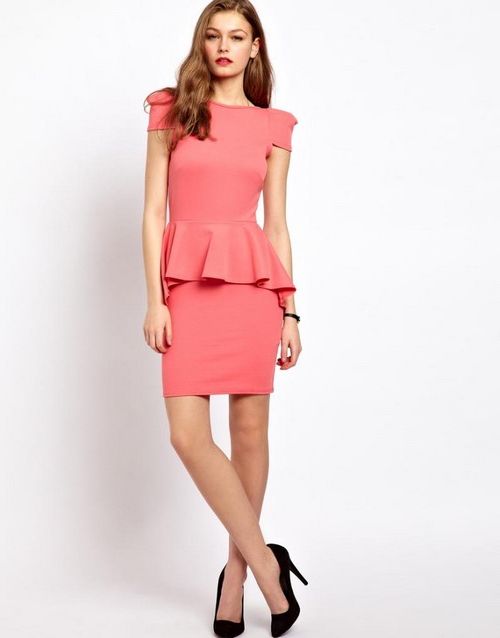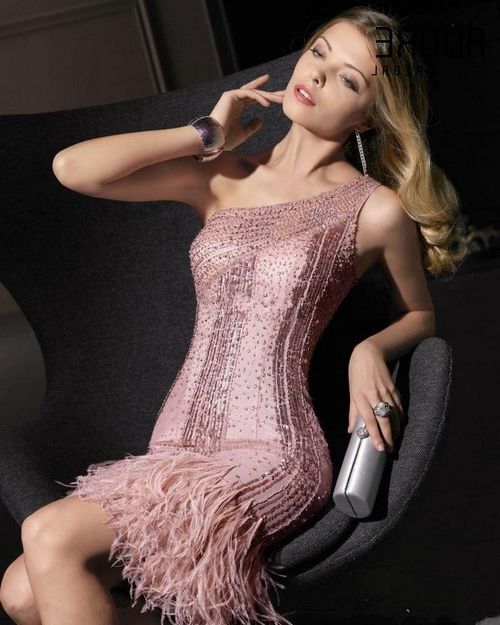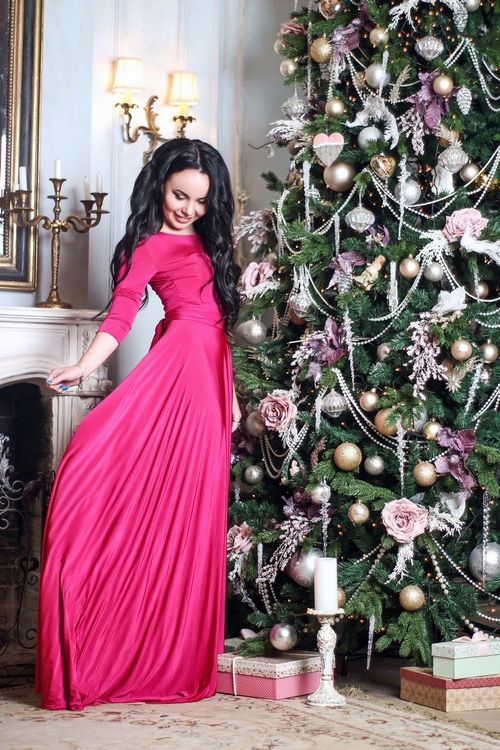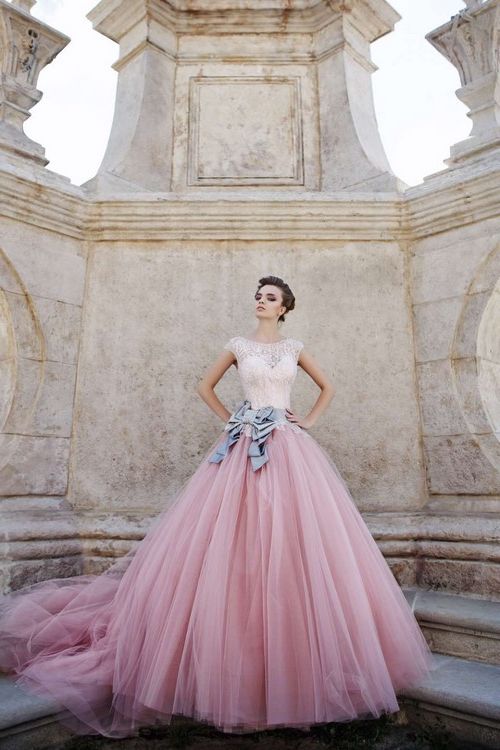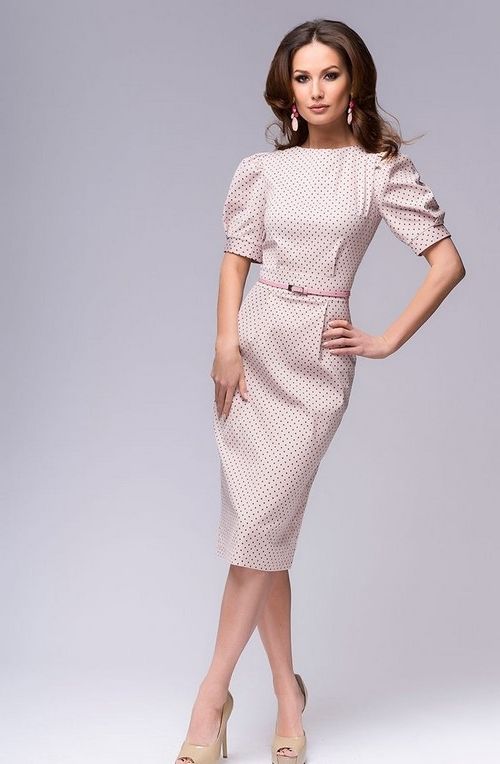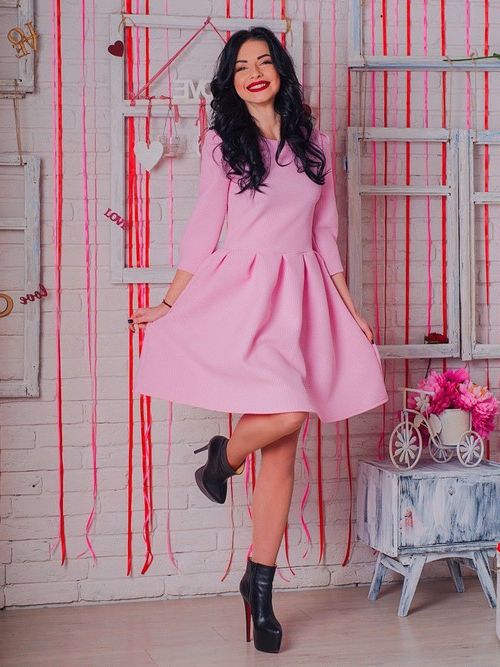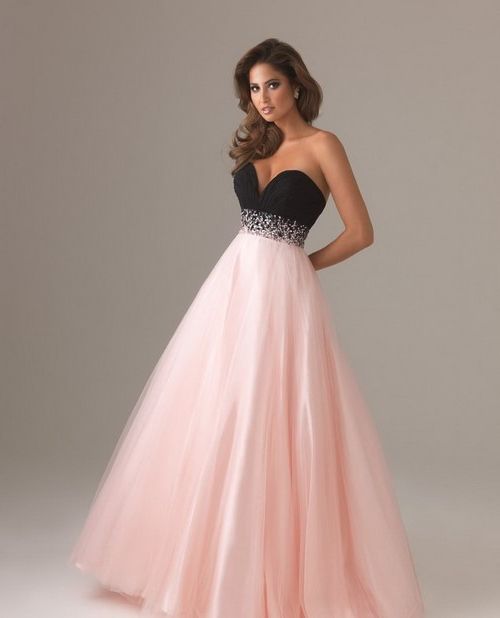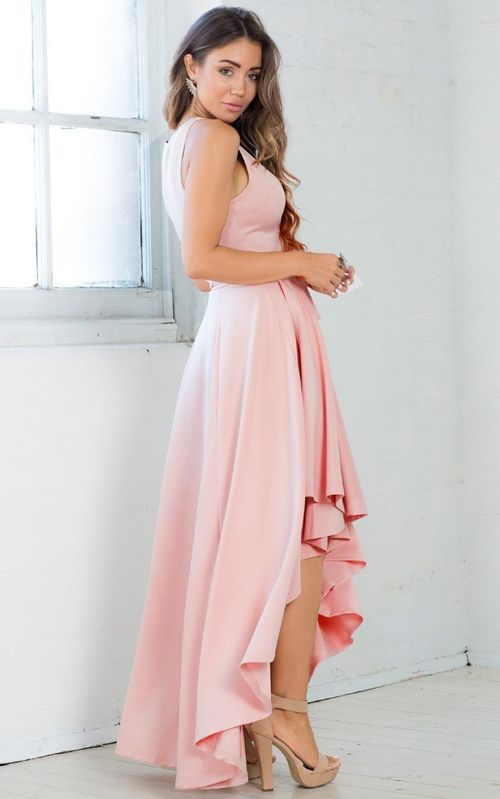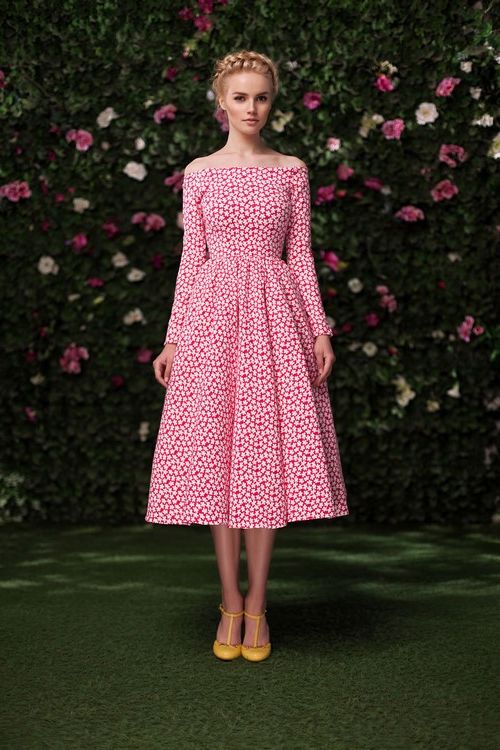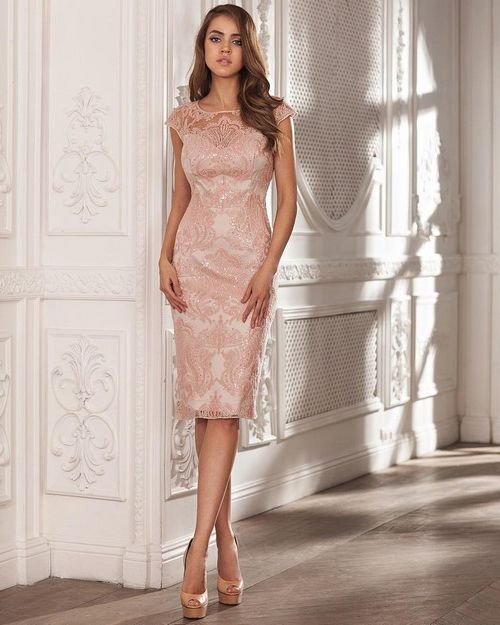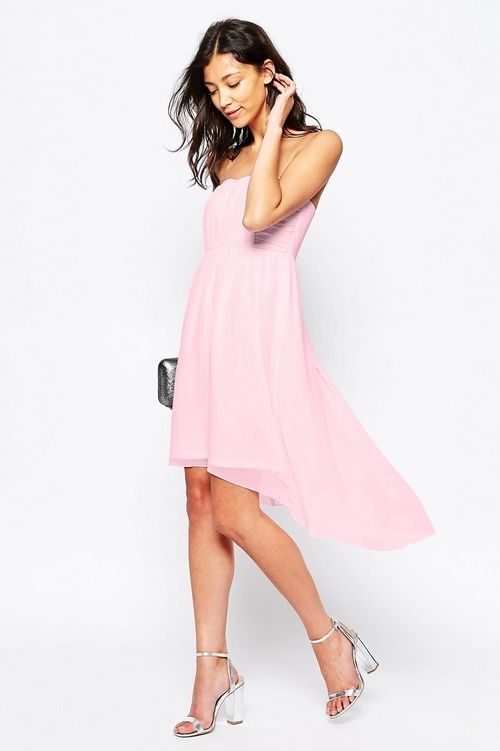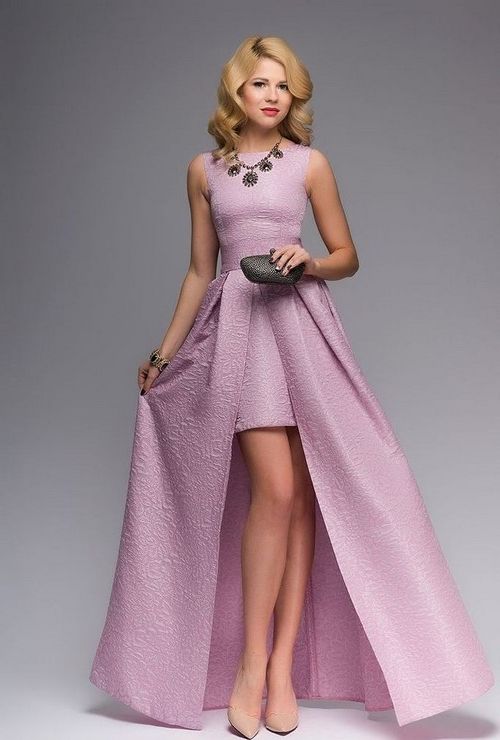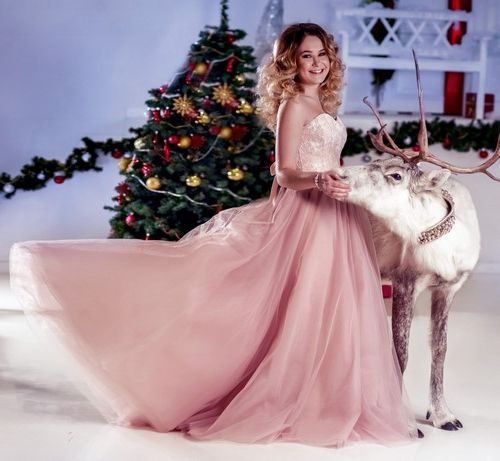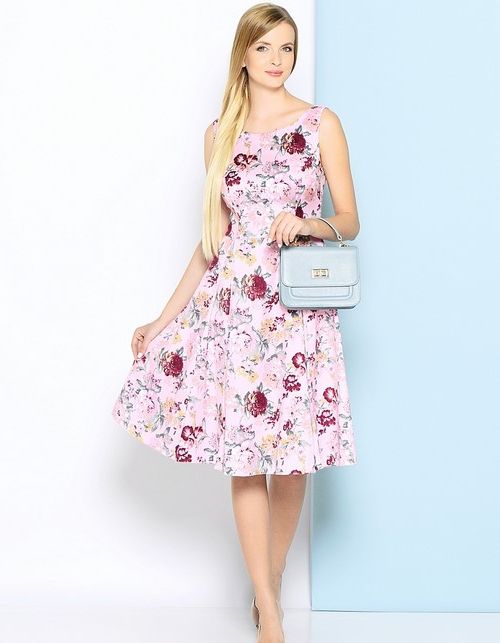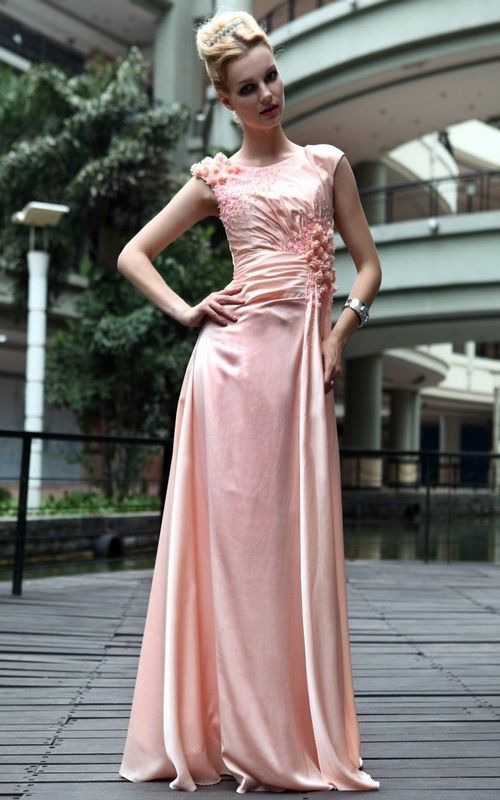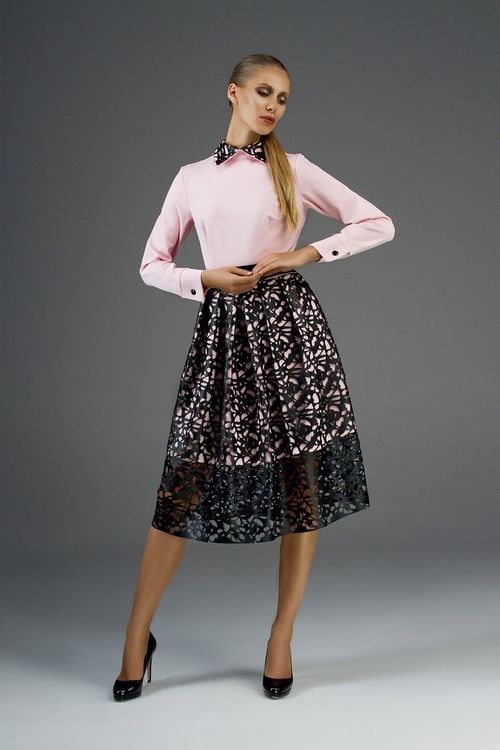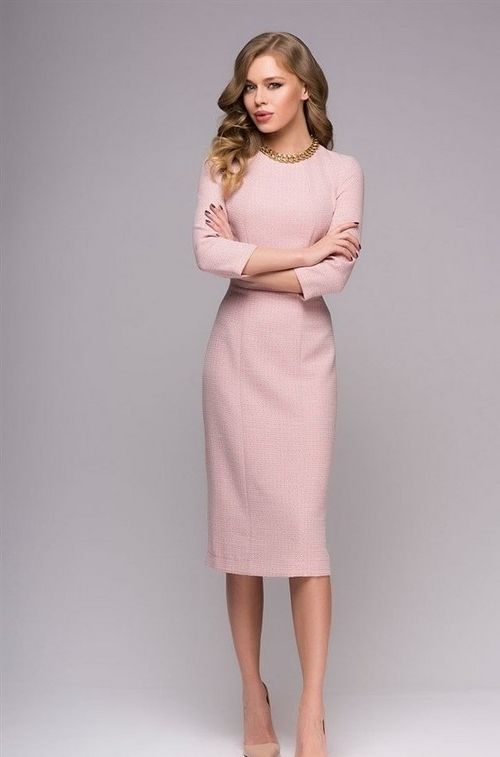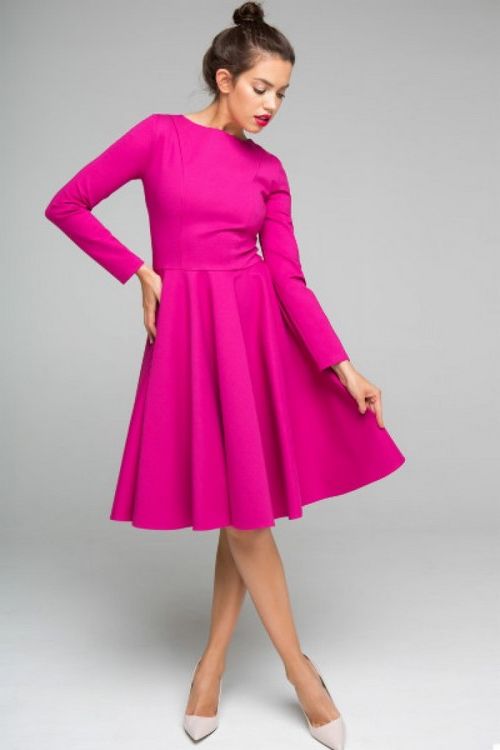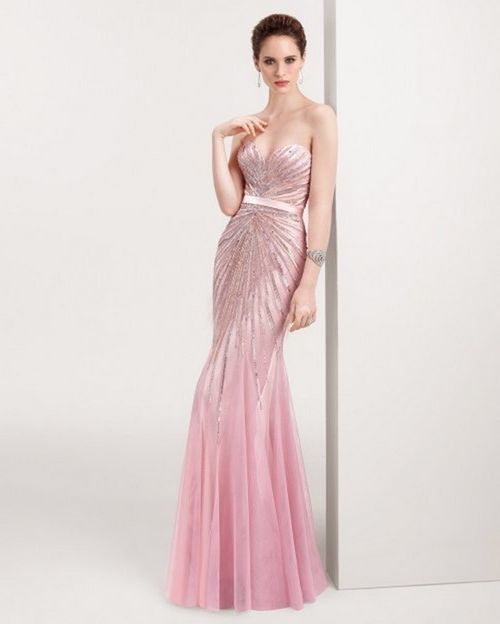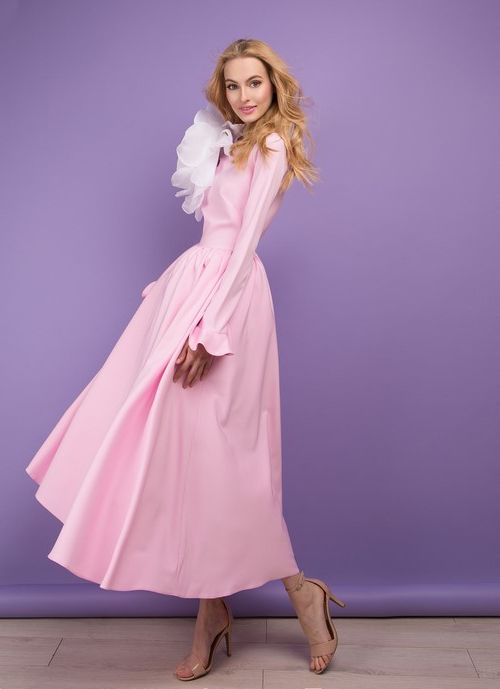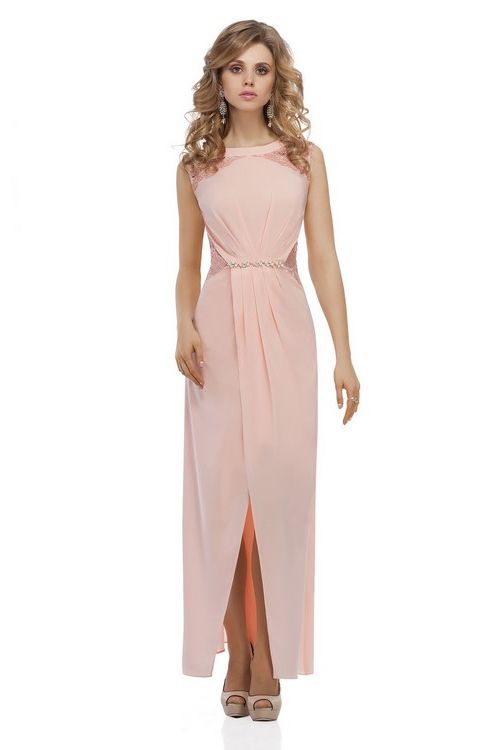 A fuchsia pencil cut sleeveless dress for hot summer days, love it: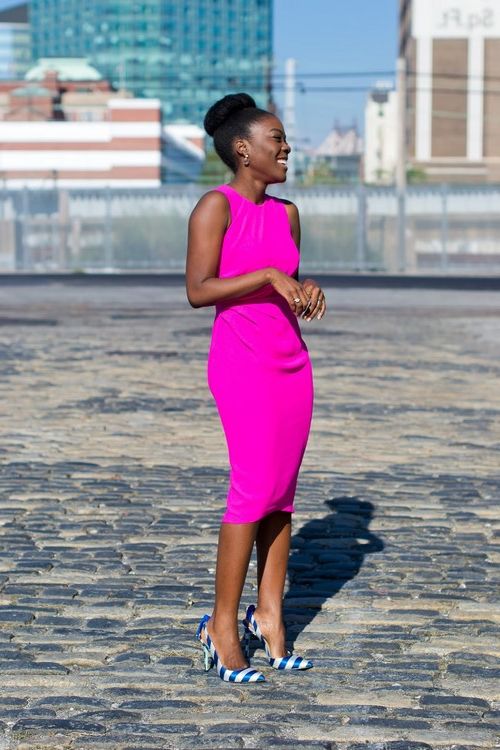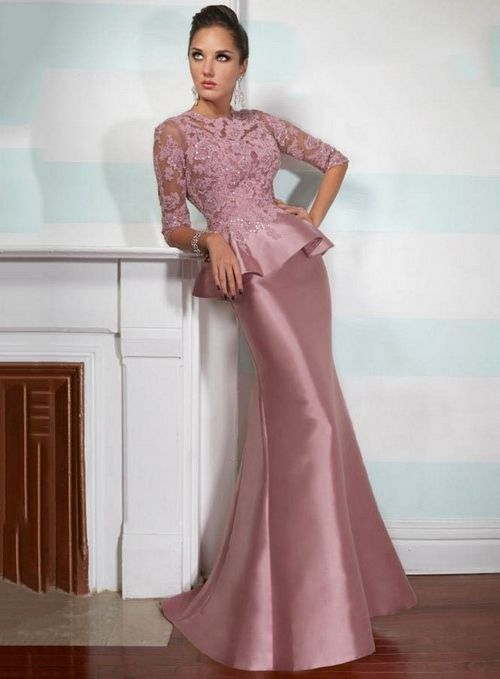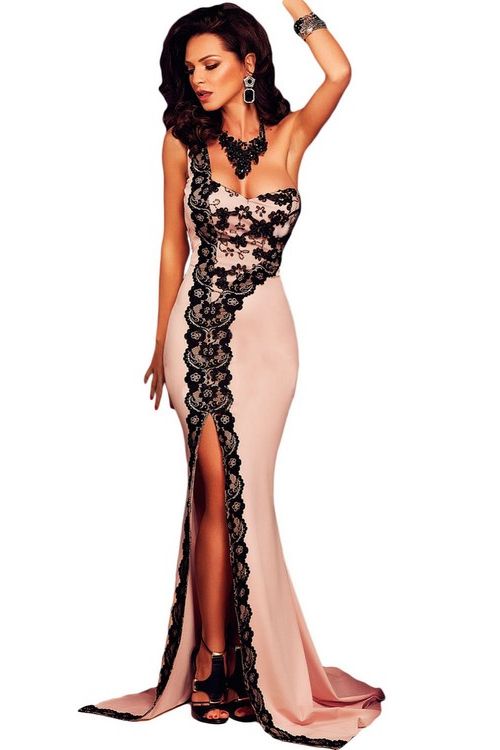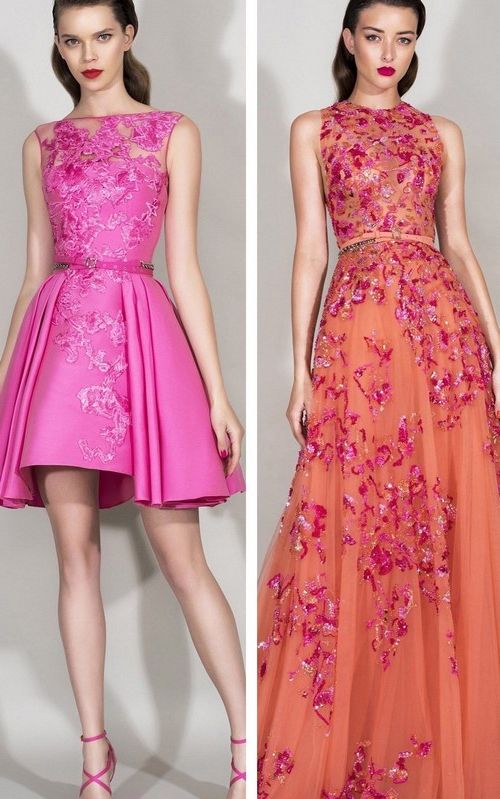 A perfect choice for tall ladies with beautiful legs. I love that bodycon fit of the dress: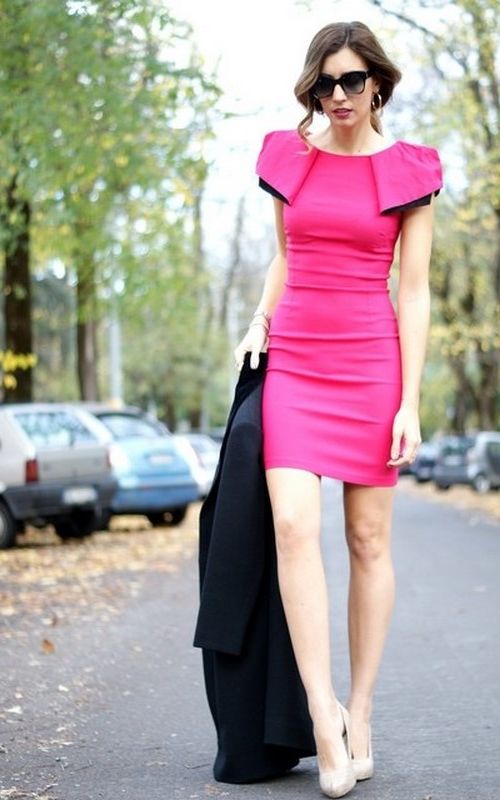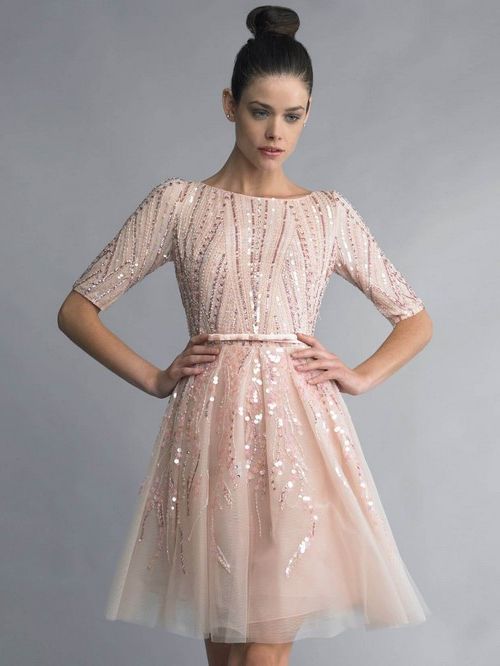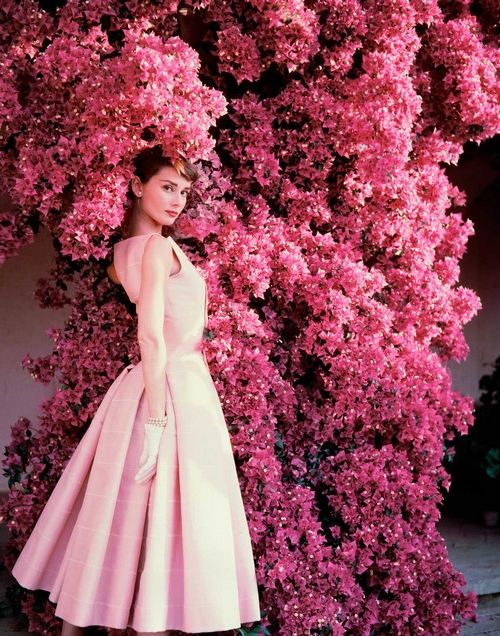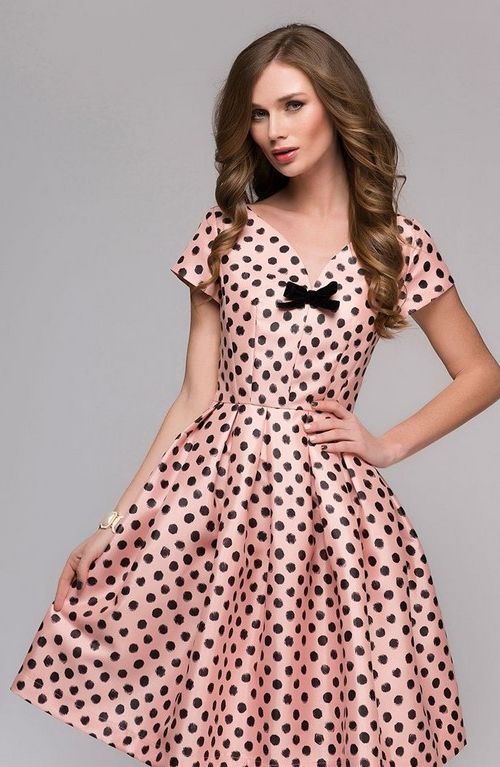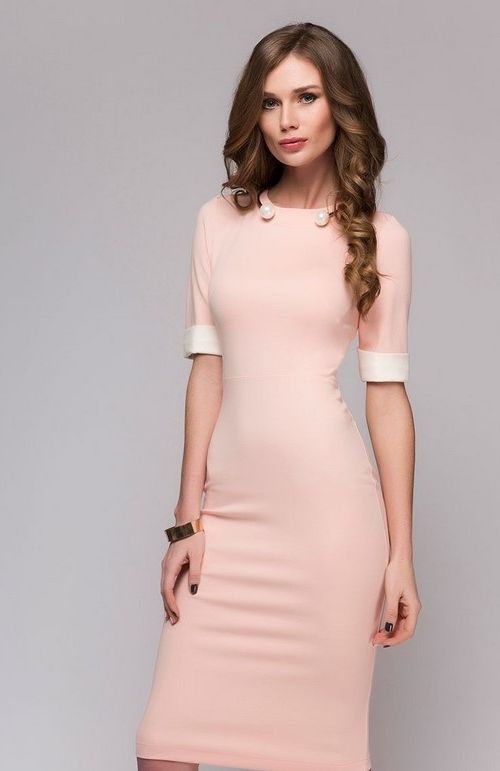 A kind of retro touch is felt in this beautiful office style pink dress in black dots. Complete it with nude pumps. Check out other cool ideas on how to dress in the office this summer, you will see some great outfits that are easy to copy in real life: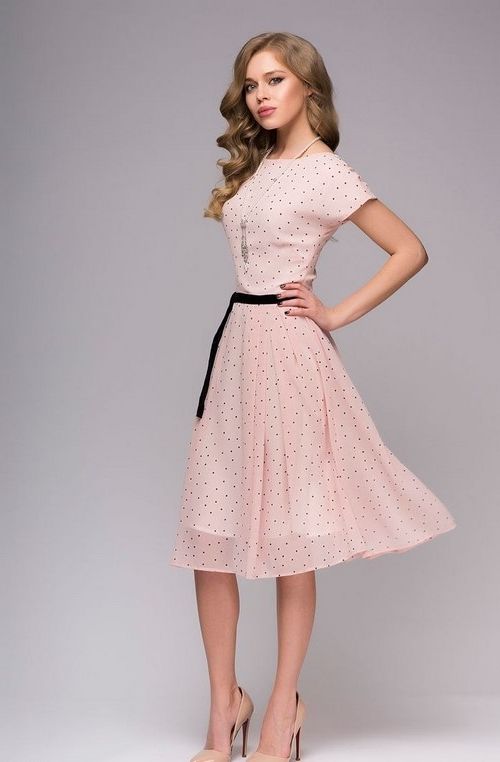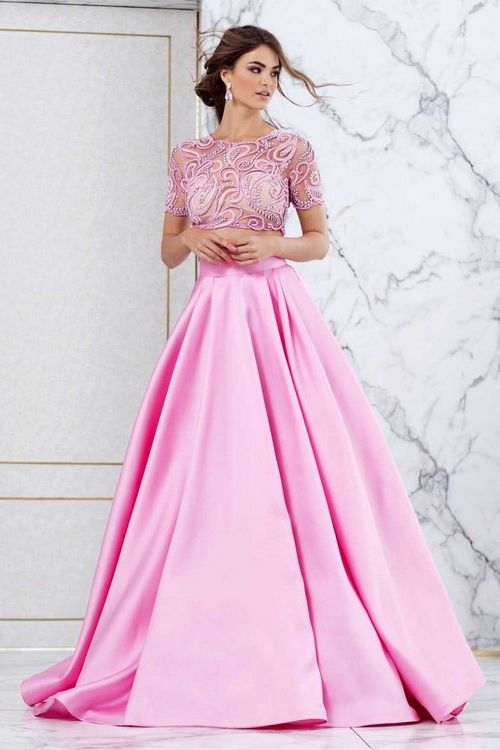 A pastel pink maxi dress in flowy fabric looks gorgeous and feminine. Try this sleeveless design with your favorite earrings and sandals: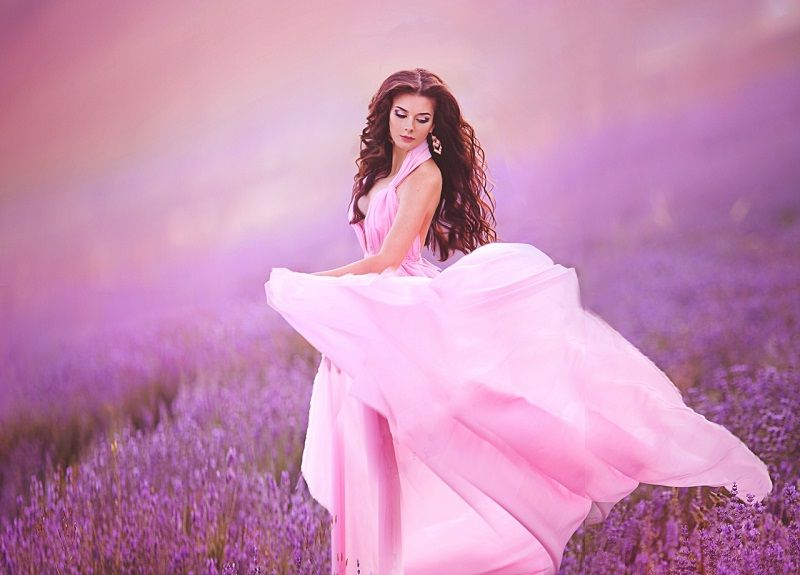 I would love to know how do you style a pink dress? What color shoes you wear with it. What jackets you drape over it. Let me know in the comments below.