It looks like skater skirts are back in style this year. We are here to see some of the best and easiest ways of what shoes you can wear with skater skirts.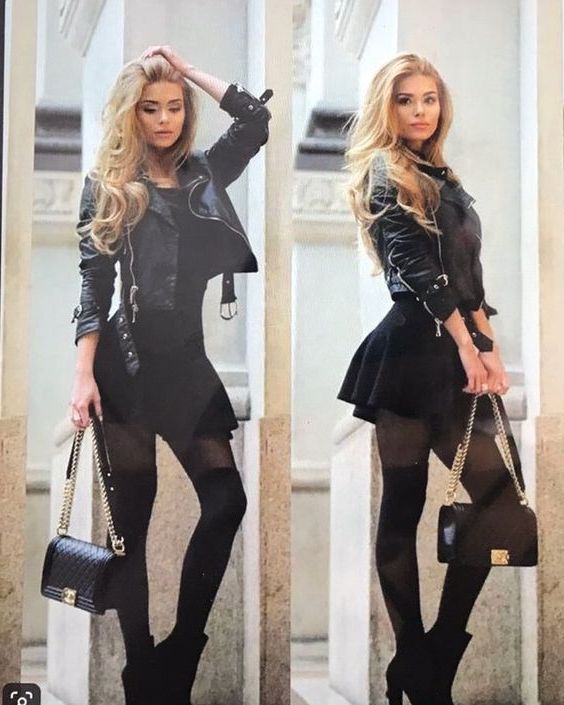 A skater skirt looks terrific with ankle boots. Here we see a total black look featuring a black leather jacket, flared skater skirt, tights, and suede ankle boots.
What Footwear Look Great With Skater Skirts
Skater skirt is very popular among modern fashionistas because this design perfectly emphasizes the most important parts of a woman's body. You can also create a slim effect by adding a wide belt, making the hips look elegant and focus attention on the legs.
This skirt can easily be attributed to the basic items of the wardrobe due to its functionality and convenience. This style has many advantages. It so well emphasizes the waist, visually lengthens and slims the legs. This piece suits almost everyone: skinny, curvy, tall, and even petite. The main requirement is straight slender legs. We can say that this skirt is designed to emphasize all the advantages of the female figure and carefully hide all its shortcomings.
With Combat Boots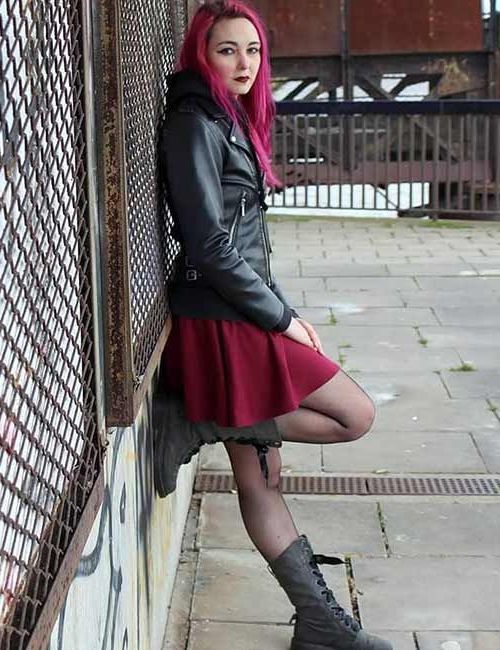 A Skater skirt with sneakers is my favorite combo. The romantic skirt looks great with comfy and sporty shoes. And this is a perfect case when you can add a stretched sweater over a skirt and keep things simple and relaxed.
This skirt is suitable for any season, as many brands offer this style in various fabrics. My favorite style for winter is tights, a skater skirt, boots, and a sweater.
With Suede Black Boots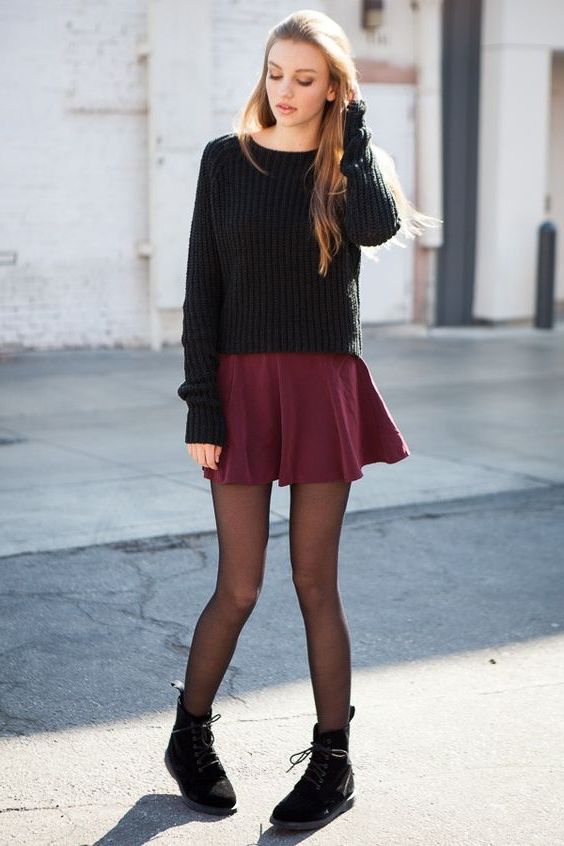 With Nude Heeled Sandals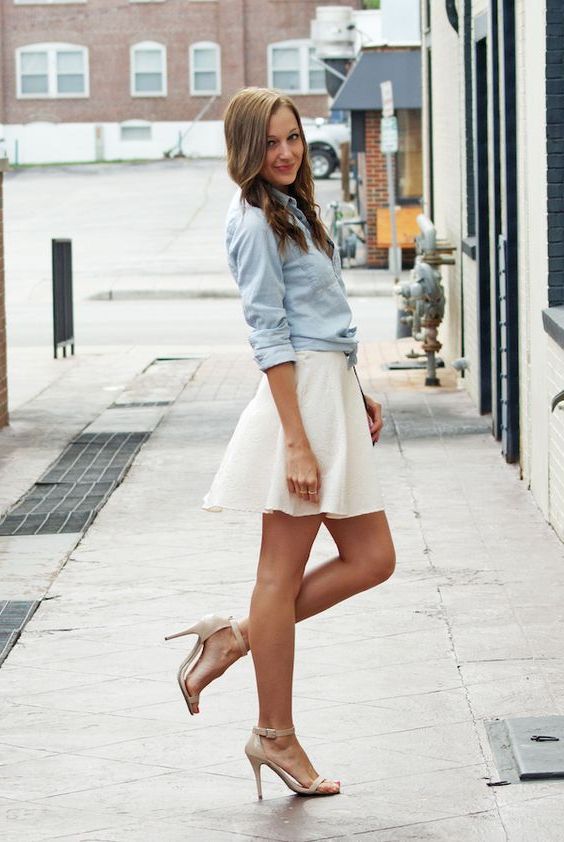 With Suede Black OTK Boots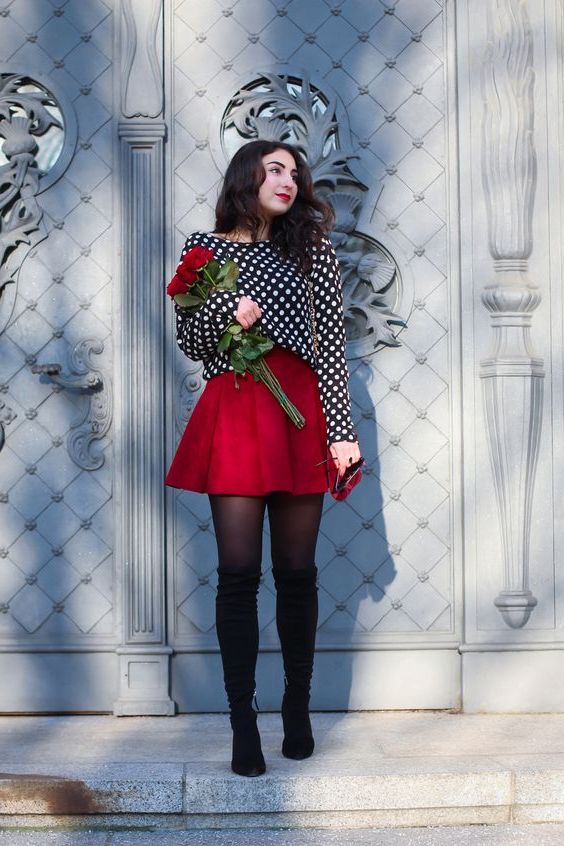 I am totally in love with this white long-sleeve top styled with a black skater skirt. Complete it with black OTK boots made of suede. You can also read my blog on ways how to wear black and white this summer, I am sure you can find lots of cool ideas: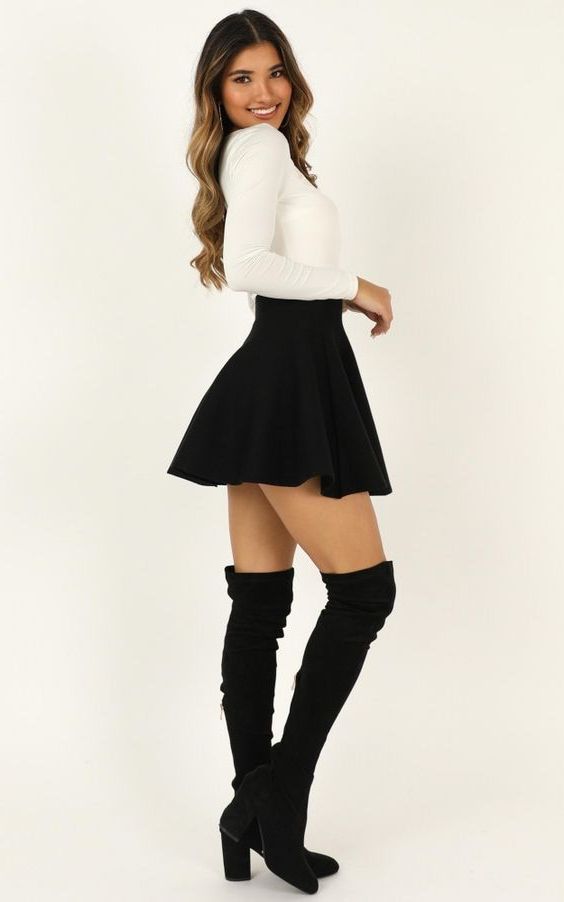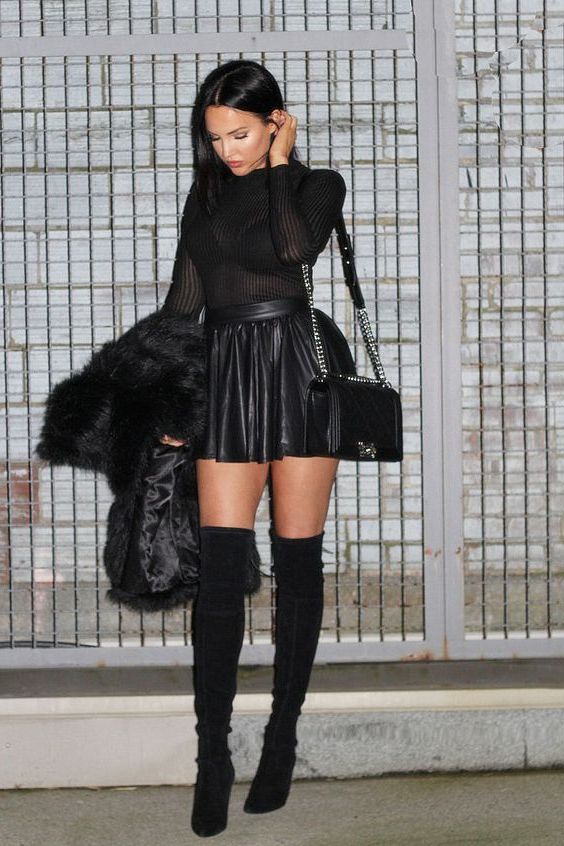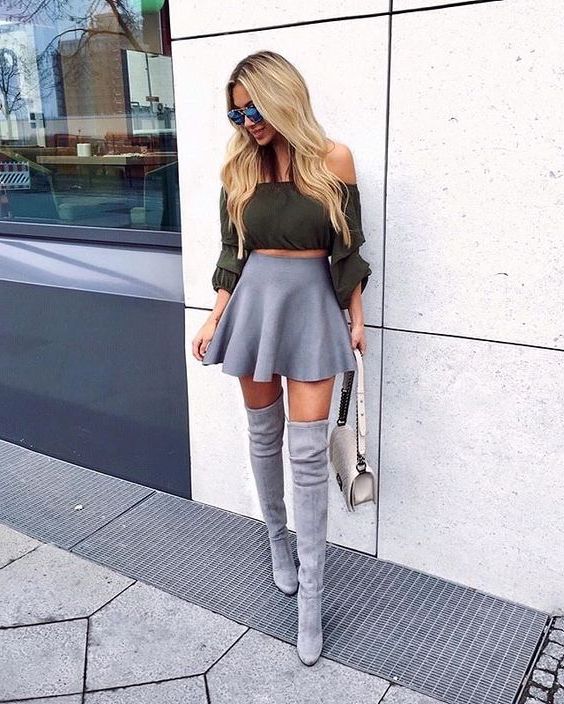 With Suede Black Ankle Boots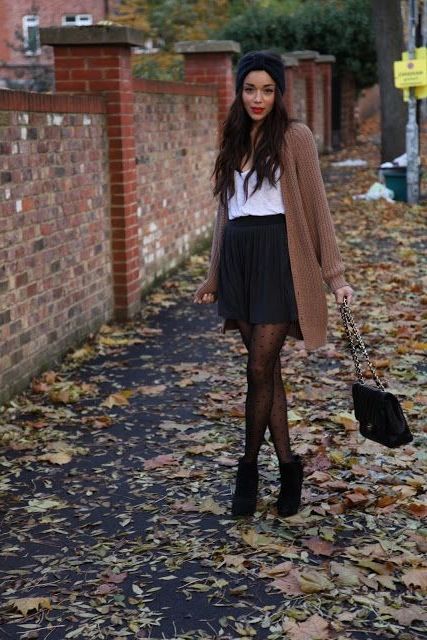 With Socks And Trainers
With Classic Vans Sneakers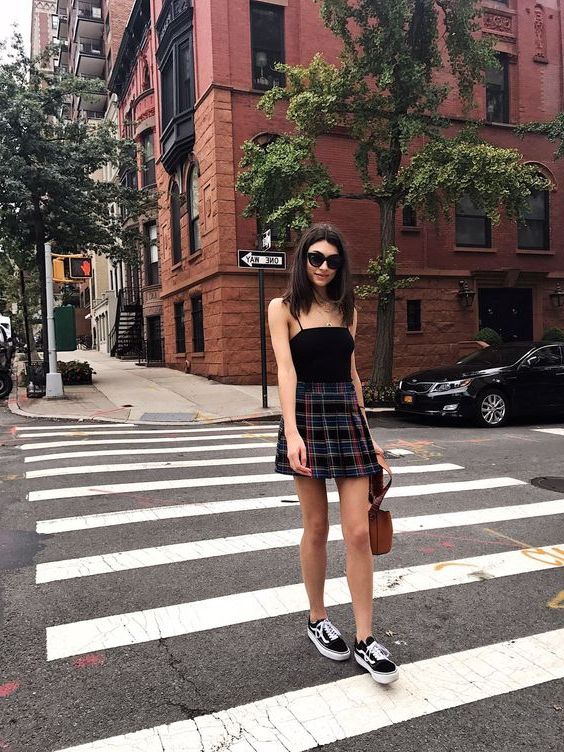 With Booties In Black Leather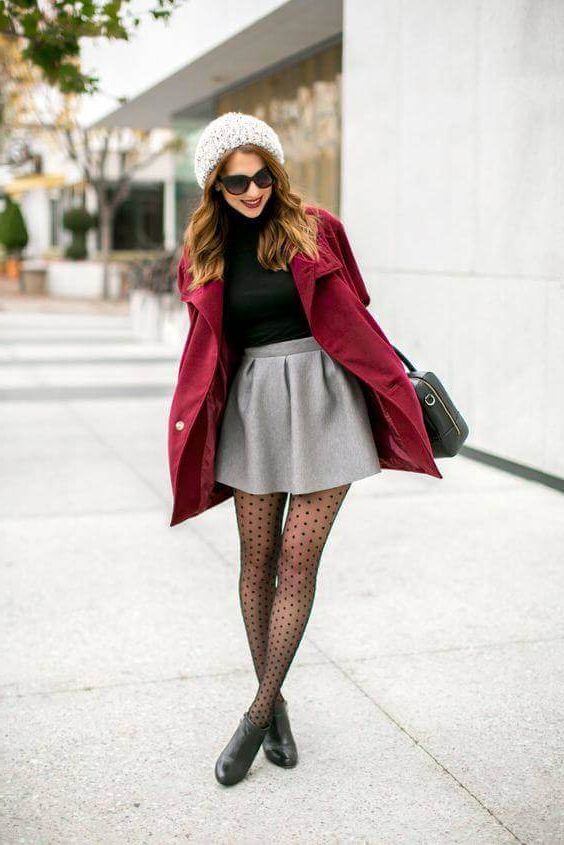 With Criss Cross Sandals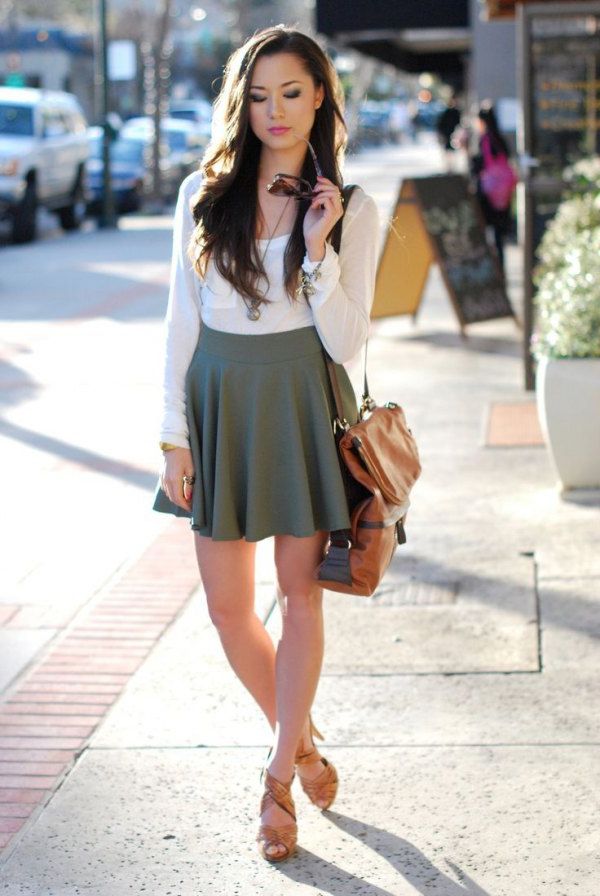 With Classic Black Pumps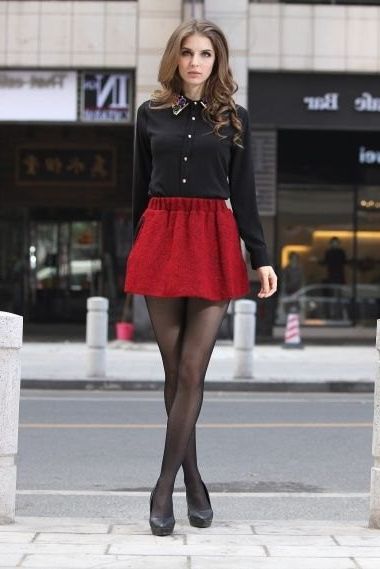 With Chunky Ankle Boots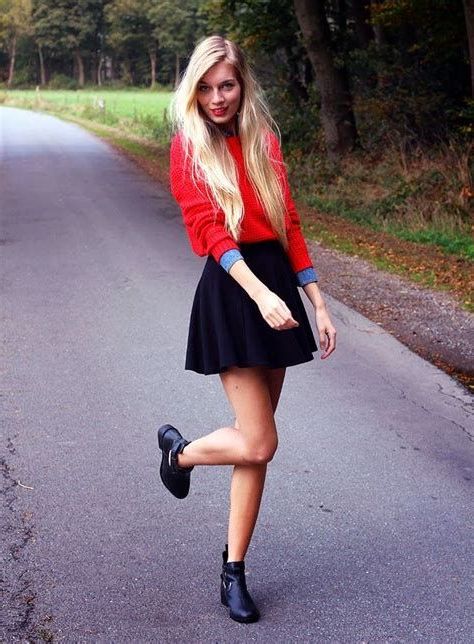 Conclusion:
Shoes to pair with a skater skirt should be attractive, fashionable, and comfortable. Wearing a skater skirt is about making the legs and waist focal points. The best types of shoes for this outfit are those that reveal your legs. This does not mean you can't use leg-wear items like pantyhose.
Boots will generally go well with skater and other mini skirts or dresses. They are a great pairing in winter as you can layer them with tights or leggings. Use any length boots so long as they do not disagree with the style of your other clothes. Boots can seem to shorten and thicken the legs. They are therefore a good match for tall or slender ladies. Short or petite women can add height with platform boots.
Sneakers create a cool and distinctive look with skater outfits. They are perfect with casual, short clothing; they tend to dress an outfit down. These include mini dresses or skirts. Sneakers pair well with leggings. They let you mix colors and patterns in any way you like. You can create different styles no matter whether your skirt is pleated or circular.
Heels are cute on short and petite ladies regardless of the clothing they wear. Lace-up heels are particularly suitable for parties and dinners. For a club, you can wear spiked pumps although they might look odd and cheap at other events. Platform pumps look fabulous for many occasions especially if you have wide legs.
Flats are nice with skater skirts for casual wear, particularly in summer. They look best if they closely match your skin tone. You can wear them low or high heeled depending on your situation. If the weather is hot, opt for flat sandals or other strappy footwear. If you want to elongate your legs with flats, you can select pointy-toe varieties.
Source: Bellatory