Today I am here to share with you my favorite white summer outfit ideas for women that can make any lady stand out from the crowd. Covering skin in white, be it tops and dresses or even skirts, is the ultimate solution to hiding any flaws. From the fat bulges on the stomach to excessive pockets of fat on thighs or hips, white outfits are those which conceal all this to help one look her best. Although one can look perfectly beautiful in white, this is a color that is definitely not for the faint-hearted.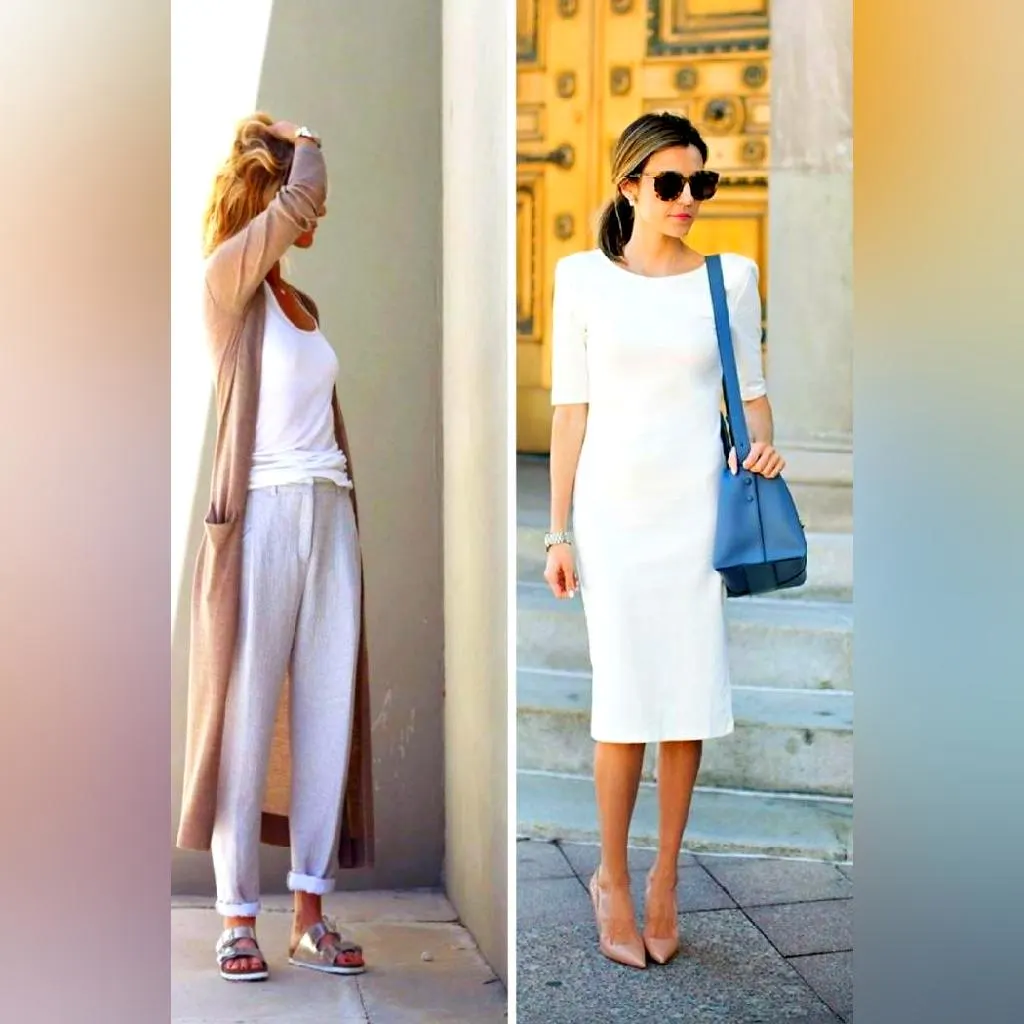 Buy Similar Here
You can white in causal or dressy way, let me show an example, here we see a long cream-beige cardigan worn with a white tank top and cuffed white pants completed with silver metallic Birkenstocks. Or you can go for a dressy look and try on a 3/4 sleeve white slim dress and complete it with nude heels.
White Summer Outfit
White is always a favorite summer color, but it can be tricky to find the right look. Make sure you're not wearing white at the beach, to a wedding, or to the office. There are ways to wear it correctly though! This article is going through how to wear different types of white this summer: white blazers, suits, dresses and jeans. The key is finding the right occasion for your outfit and doing your research before buying anything new.
White Dress:
White dresses are gorgeous but they can be tricky to wear if you aren't doing them right. These are great because they offer you the perfect balance of summer and fall. Find more on white dresses, as I've got some great ideas to share with you.
Note: If you're looking to buy a white dress, try to find one that is simple enough to wear with anything without it looking over done or like you're trying too hard.
When wearing jewelry, make sure that it's not too statement-y. It might be really cute, but if your outfit is trying too hard and ending up quiet tacky – then its probably the wrong look for you.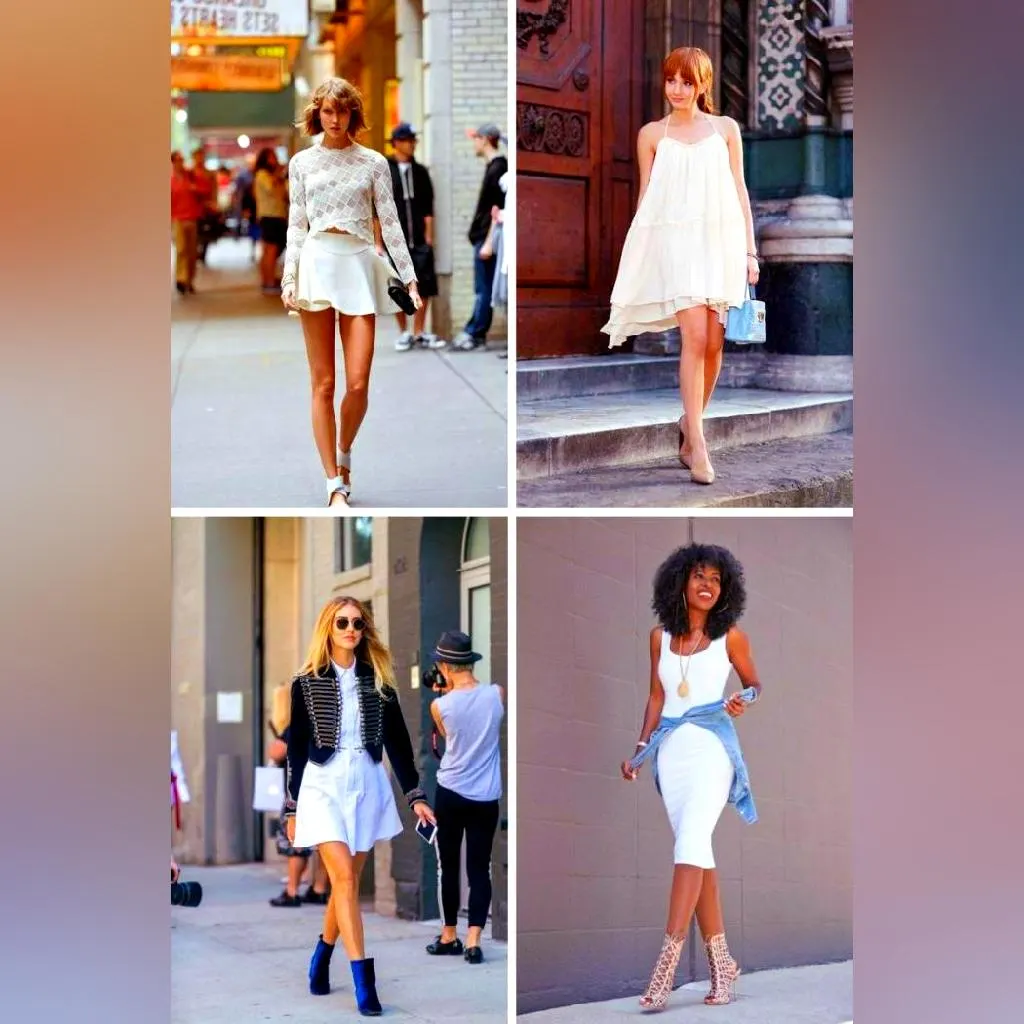 Buy Similar Here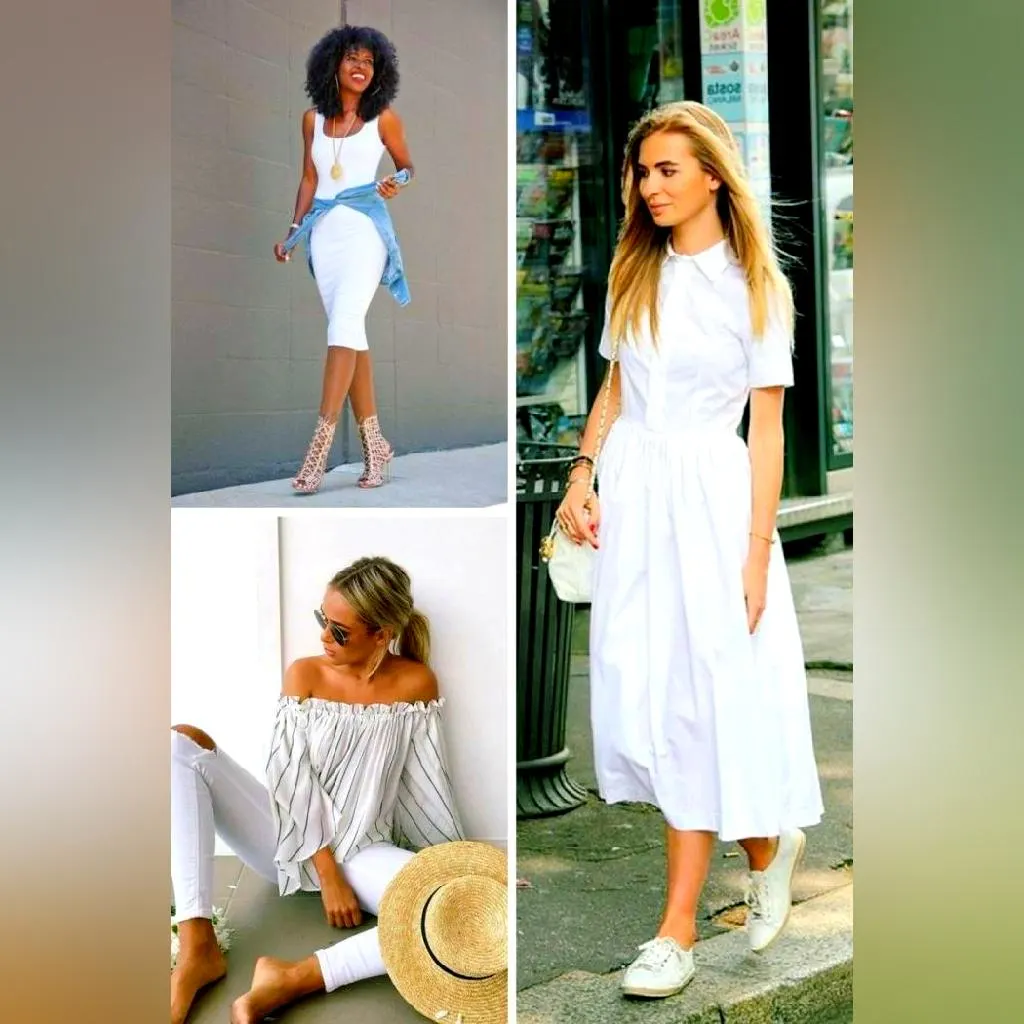 Buy Similar Here
Buy Similar Here
The first thing you want to consider in summer dressing is that you should be wearing something light and airy like cotton or silk. Avoid clothing made from synthetics or suede materials because they are too dense for hot weather. Wear clothing made from natural fibers that breathe and allow air to circulate. This will help keep you cooler as well as help you look beautiful.
Summer is the season when girls wear shorts more and more. This kind of garment always goes well with summer. You can change the look of this garment by matching it with different style tops. For example, you can wear a white top and throw on some accessories to create a contrast.
White Jeans:
This is definitely not a new trend, but white jeans are everywhere this summer! Personally, I think they're fun to wear when they're not too white – I don't think they'd be cute if they were super sheer. But in the video, I did a great example of how to wear your white jeans!
White jeans are one of the best matching clothes with the summer trend for women. Jeans are commonly worn in the spring and fall, but this season is the most suitable time for wearing them. White jeans look best with pale background, so you should wear it with black or white items on your outfit. Another good idea is to pair them up with colorful accessories in order to give a fresh touch. So, if you are into white jeans, then see my post, as I have lots of inspiring outfits to share with you.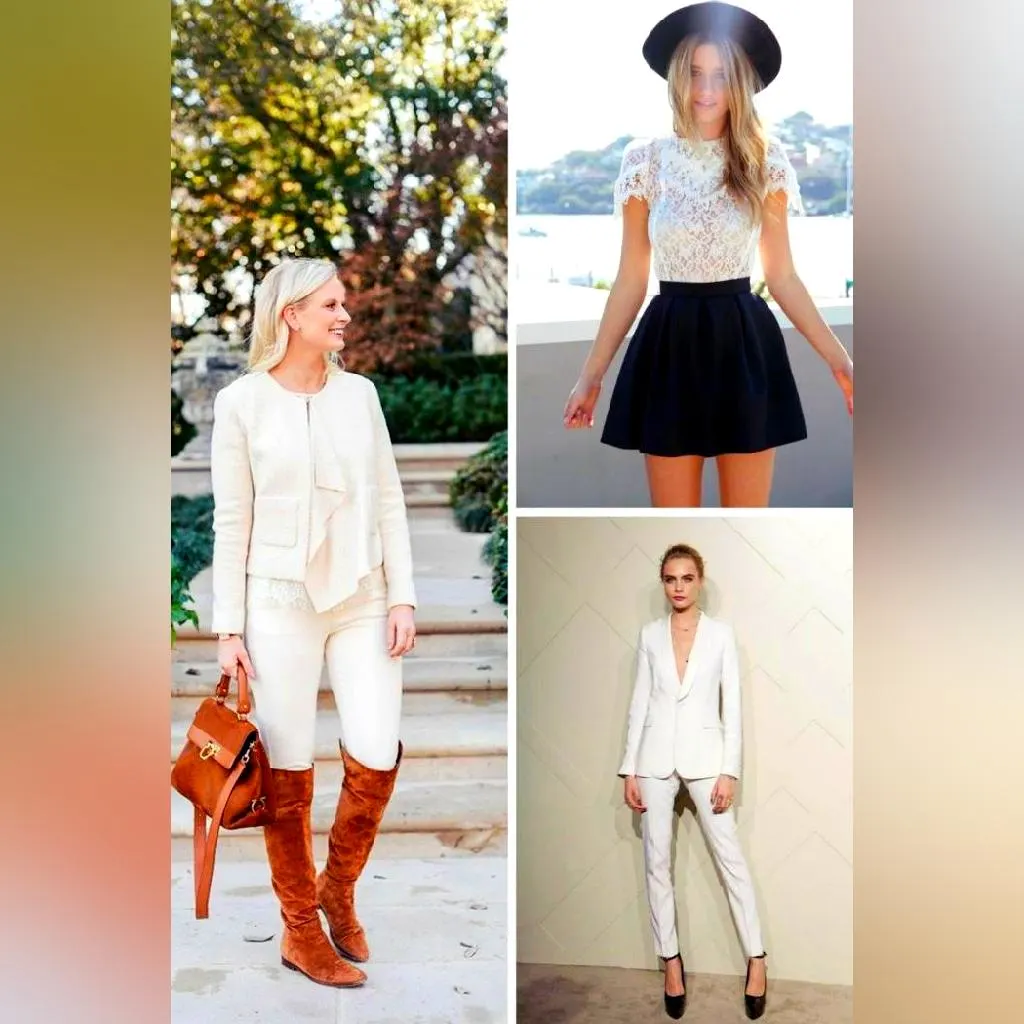 Buy Similar Here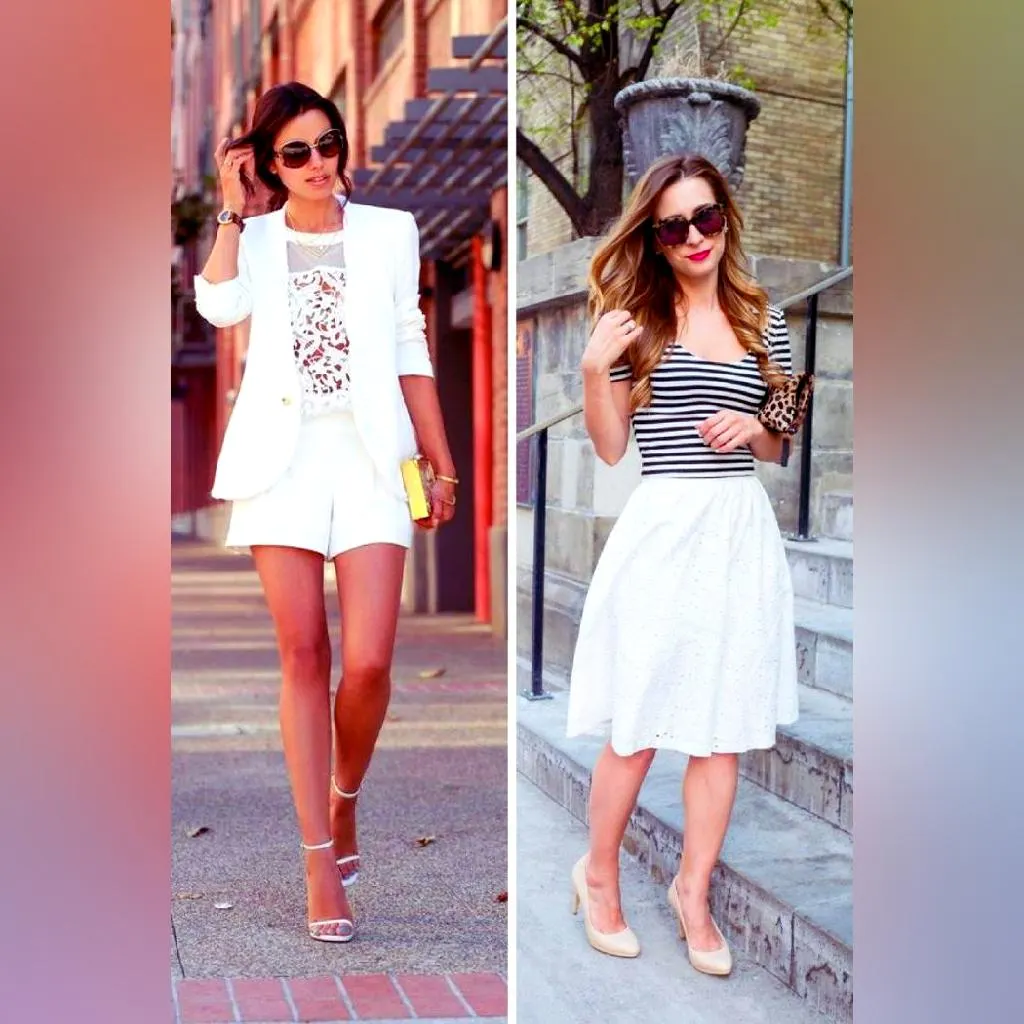 Buy Similar Here
When pairing your white jeans with jewelry, make sure it's not too colorful. The color needs to be neutral so that your outfit isn't too much! You want to make sure that the colors match, so this means gold jewelry.
You can wear your white jeans for any occasion whether it's for the office or out on the town. If you're going to be walking around Downtown, be sure that you dress it down enough so you don't look like a tourist. Keep in mind that they will show dirt really easily as well, so try not to spill anything on them!
White Blazer:
This is the classic white blazer to wear this summer. You can be sure that your outfit will be nice and clean without looking like you're wearing a boring shirt and tie. What I love about this blazer is the fact that it doesn't scream "business." I think it's really cute how well it compliments dark denim jeans!
The only color rule with this outfit is to keep your accessories neutral since you're wearing a white blazer. I like to pair my white blazer with black jewelry, silver jewelry, or some sort of necklace that matches my pants. So instead of wearing an overly colorful pair of earrings, I like to wear something pearl!
Note: The white blazer is a staple in any well dressed woman's closet. It's so flattering and it will automatically define your waist! It's also great because you can throw it over anything and wear it with anything. Be sure to keep the rest of your outfit neutral though, otherwise it may look like you're trying too hard. Yes, I've got some great ideas on white blazer, just make sure to read my post!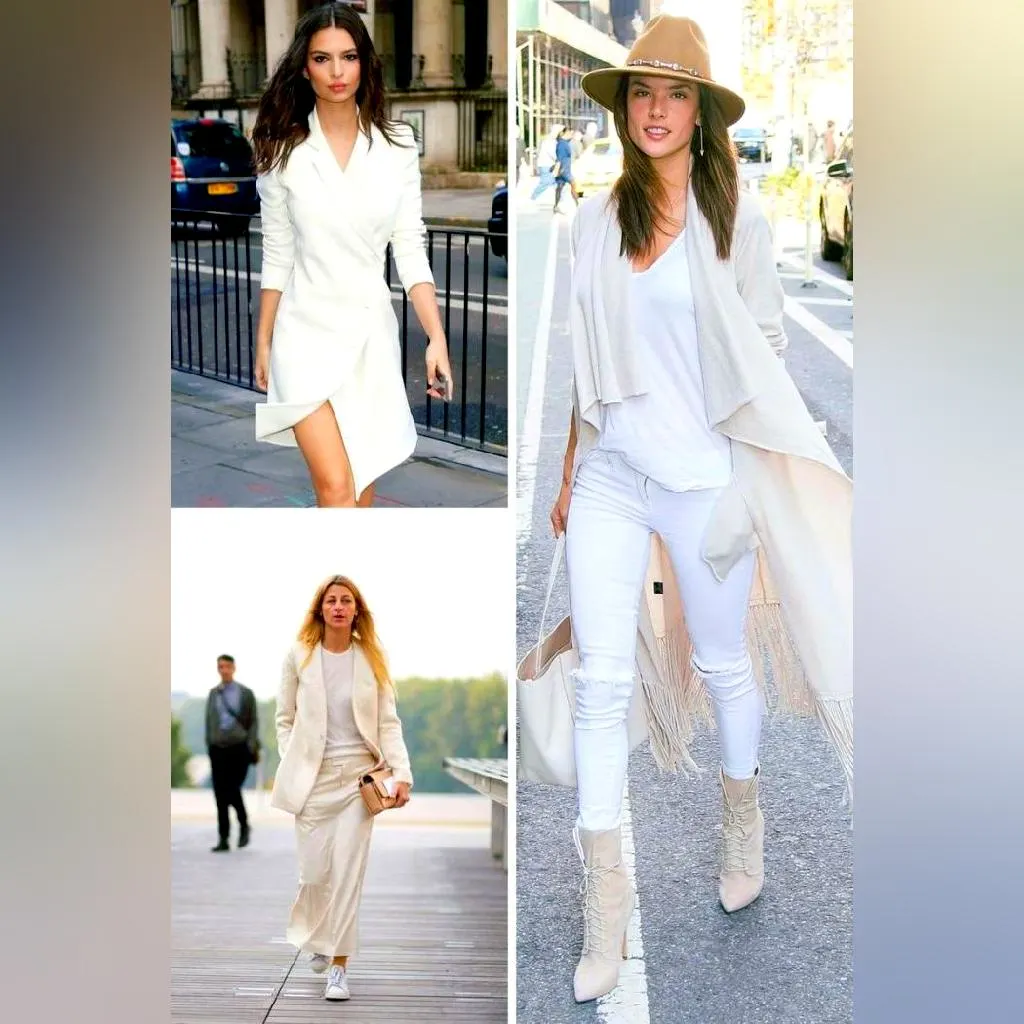 Buy Similar Here
Conclusion
No matter the occasion, there is always a perfect outfit to wear on any special day. Whether it be an evening event or a garden tea party, the right choice of white clothes can make all the difference in how you feel before and on that day. Summer is a period of the season that is full of high spirits and dynamism. As the weather gets hotter, people tend to be more relaxed. In this article, I will show you some of the best ways how to wear white and look at your best.