We got sick and tired with all that pandemic stuff, we just want to end it. That's why I decided to show you some nice ideas about what you can wear on a Pizza Date. I mean, we should start from going outs without glamour looks, begin with simple and casual dates. A pizza date outfit is a good start to come back for a normal life.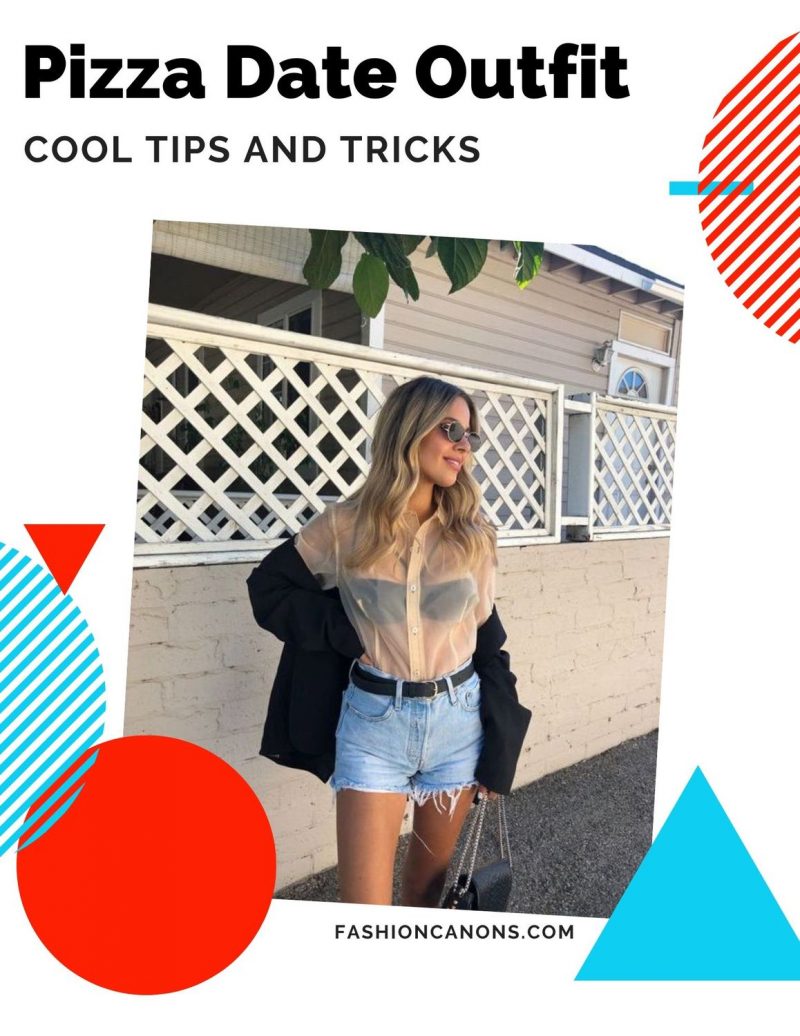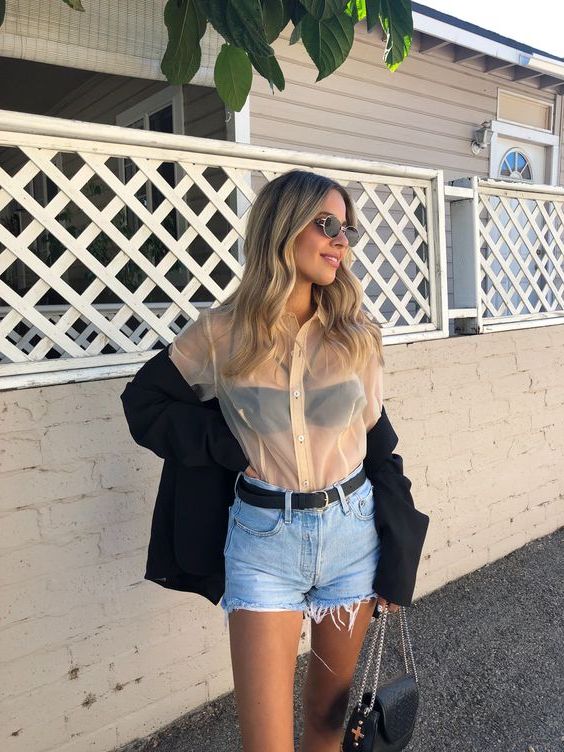 This is a good choice consisting of a semi-sheer peach-pastel shirt, black lingerie, denim shorts and a black blazer. Complete it with some fancy sunglasses.
Casual Pizza Date Looks For Ladies
I am not saying you should use these outfits only for a pizza date. You are free to use these ideas for your first casual date. I mean, these clothes combos will be a perfect match for a casual street walk, a coffee date, cinemas, park date, lunch, bowling, etc.
Need the first advice? You spend too much time planning the perfect outfit. Believe me, you will never look perfect, if you chase for an imaginary look. Use what's in your wardrobe. Trust us, you will be perfect for him/her in any way (if he/she is interested in you)!
But I know how nerve-racking it can be for girls who do like a boy and want to create a perfect outfit. Take a deep breath and use this street style inspiration to create a lovely look for your Pizza, or whatever casual date you are going to.
First dates don't always have to be extravagant and borderline uncomfortable. Here we see a lovely striped cardigan worn with a V-neck white top tucked in ripped slim jeans in blue color updated with black leather ankle boots:
If you're both the type who enjoys being casual and having some fun, then go for this basic tee, denim shorts, and slides. Update the look with mirrored aviator sunglasses: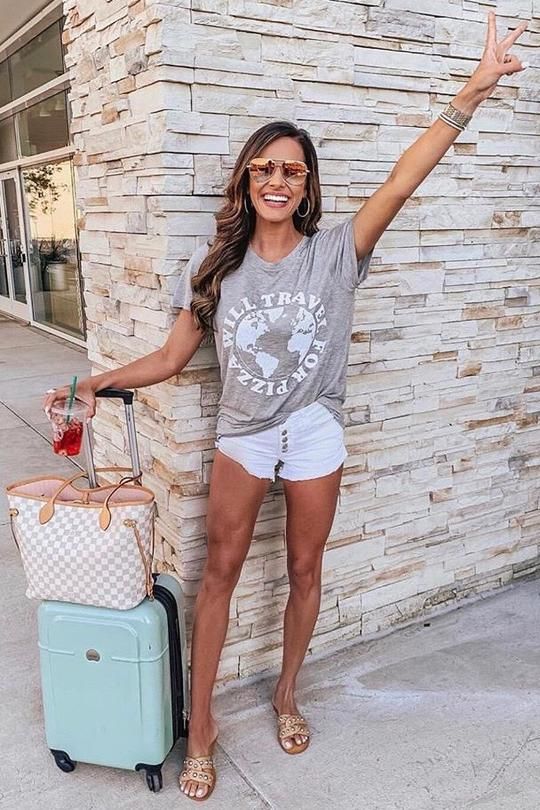 I'm not saying you should go on a first date wearing matching tracksuits, but how about trying on these black cycling shorts with a matching sports crop top, white shirt and cool white sneakers: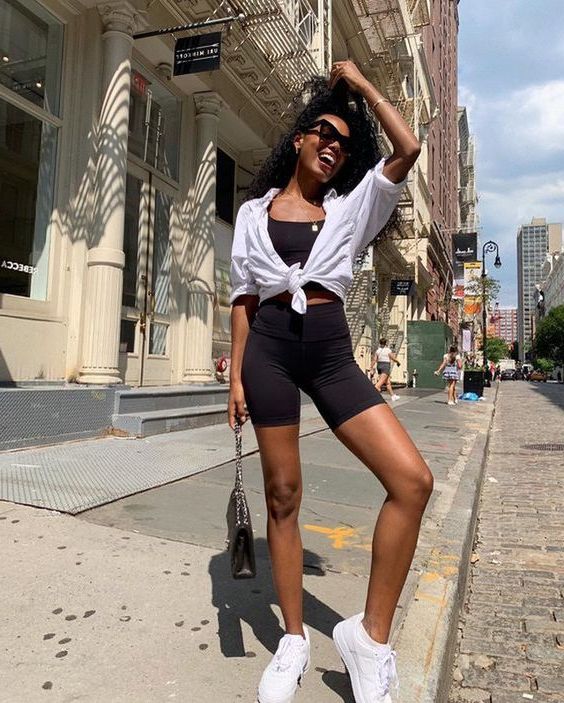 Yes, wearing casual items is nothing bad, here we see a cool camel color fedora hat styled with a casual tee, denim, and open-back booties: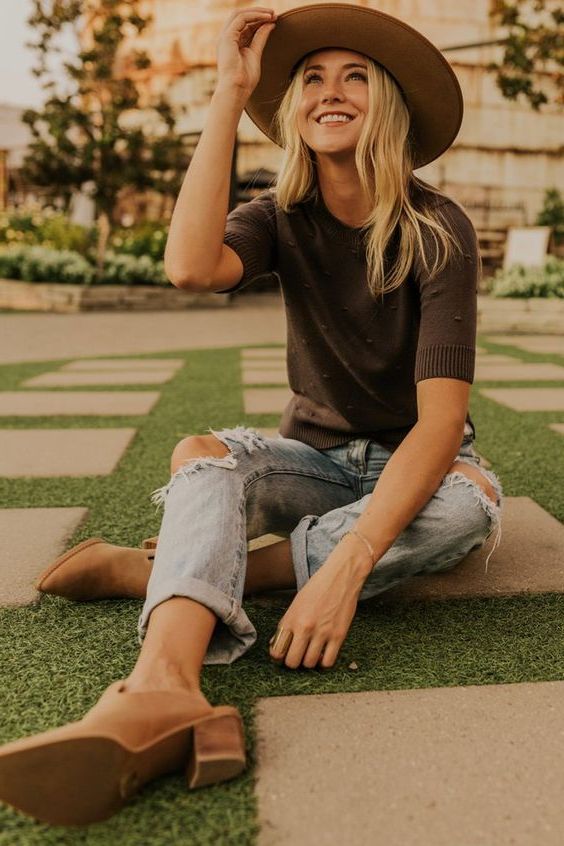 An oversized sweatshirt with denim is a good start to eat some pizza: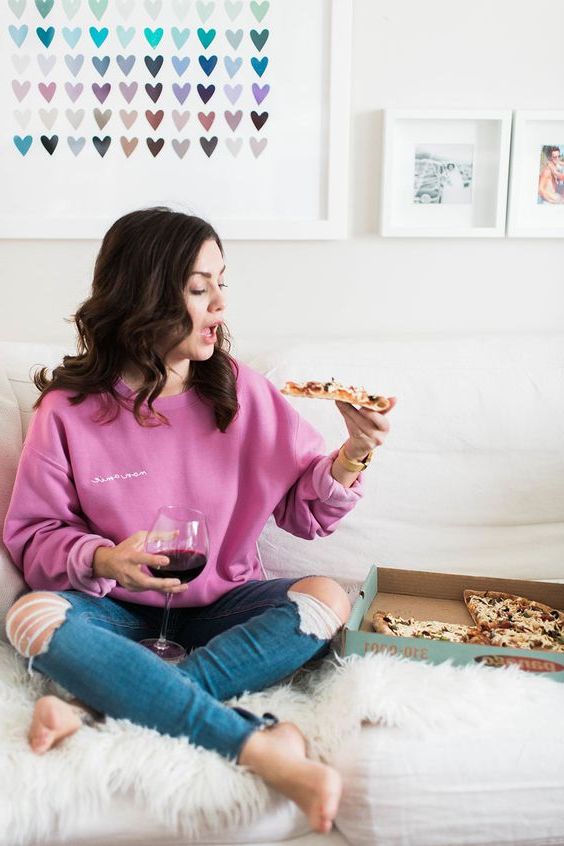 Now, depending on the weather, I wouldn't go with maxi dresses or skirts, but how about trying on a camouflage print jacket with a rock band tee, ripped jeans and lace-up sandals: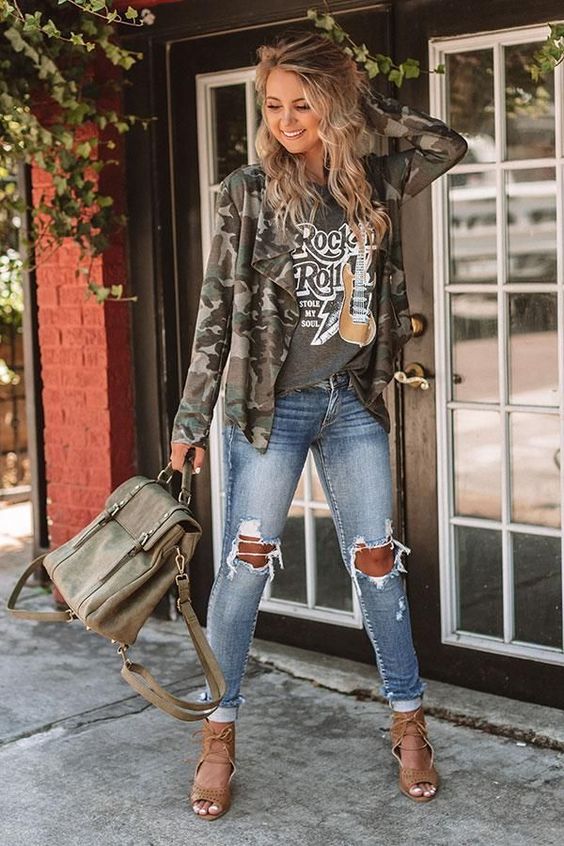 A lovely pastel yellow tee looks super cool teamed with blue denim shorts: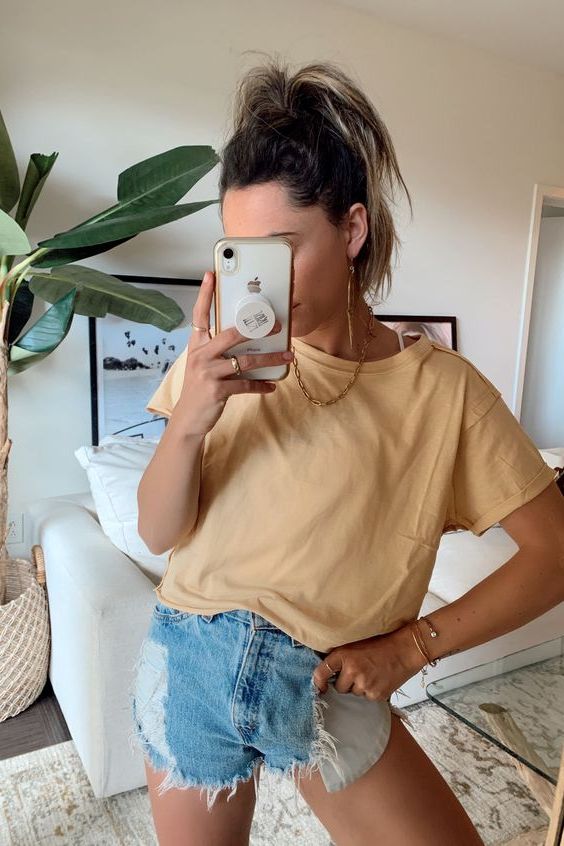 Spaghetti-strap black tee will be a super cool choice for teaming with regular jeans: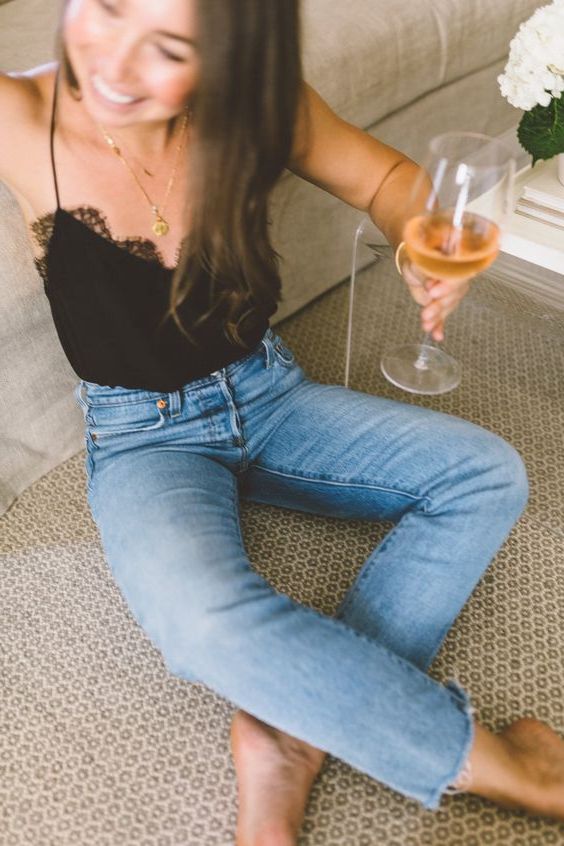 A lovely look for curvy ladies, go for a relaxed-fit blush sweater, skinny jeans, and platform sandals: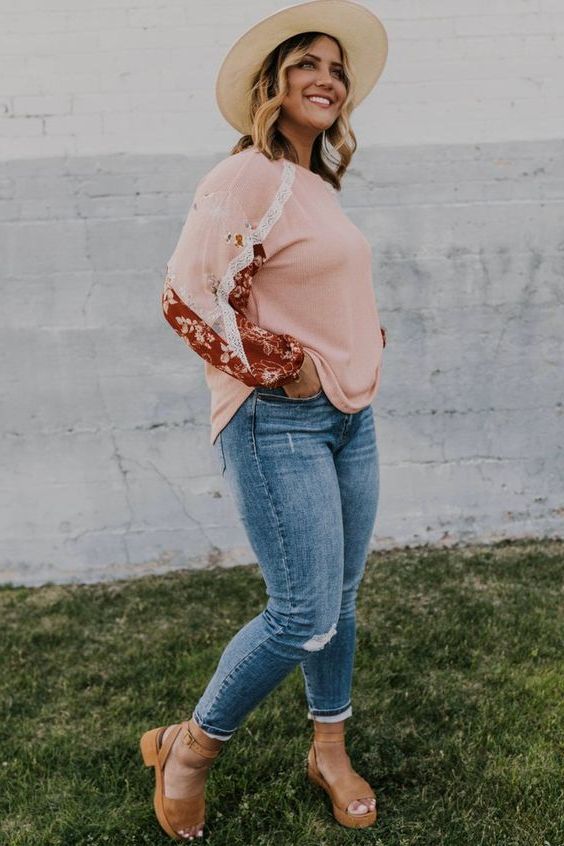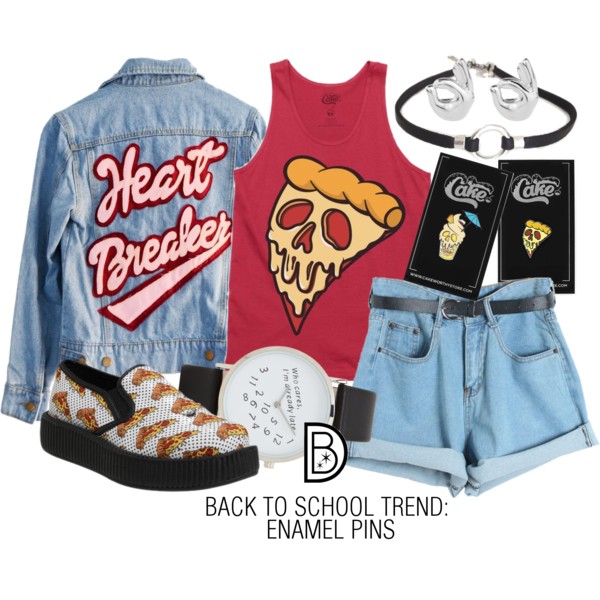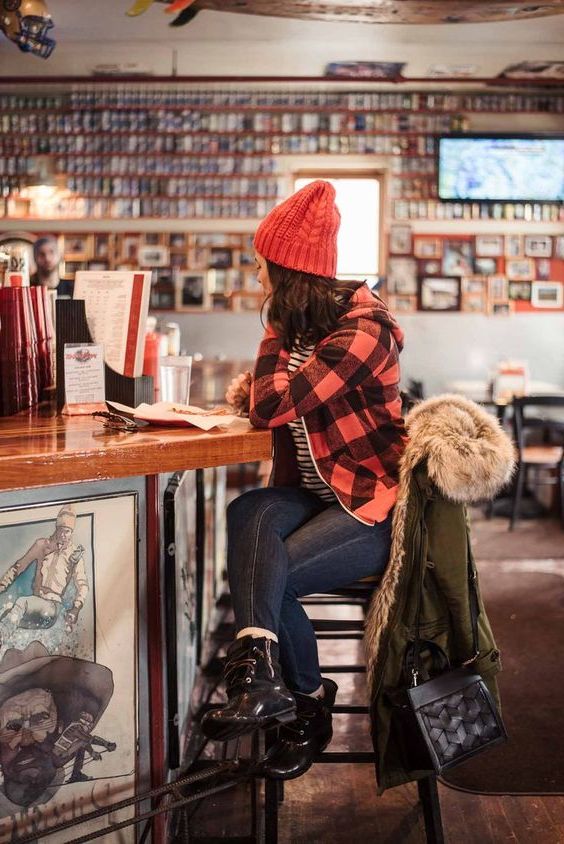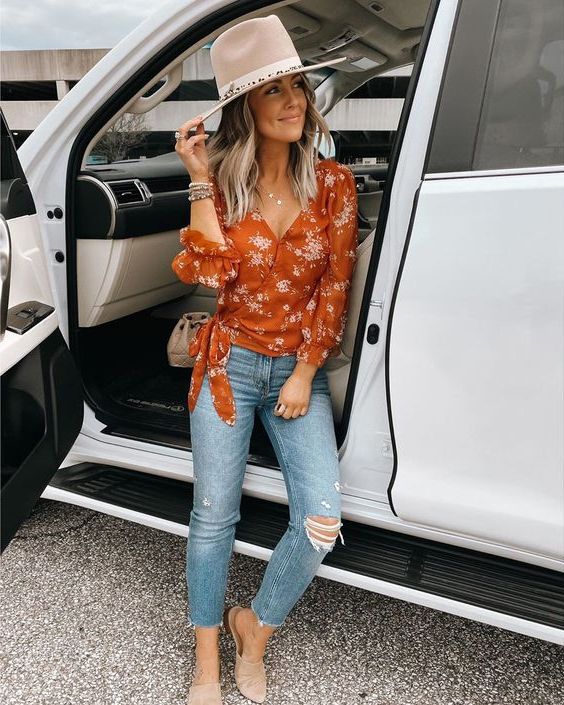 You can try on an evening outfit, just be careful, you can make it dirty, but who cares, have fun: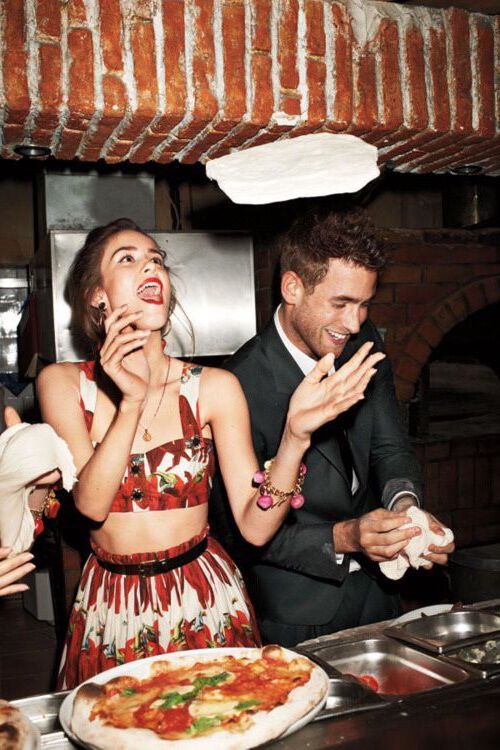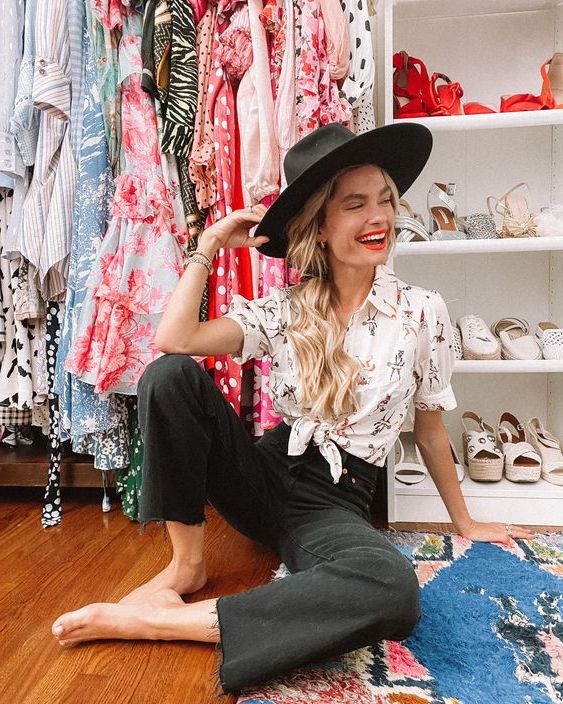 An extra-wide brim fedora hat ideally matches these rounded shades: