Are you a logomania addicted lady? Today's article is dedicated to my favorite all over logo print outfit ideas for ladies. I am about to show you some easy ways how to wear this trend on the streets and parties. Read on and find your favorite all-over logo print clothes.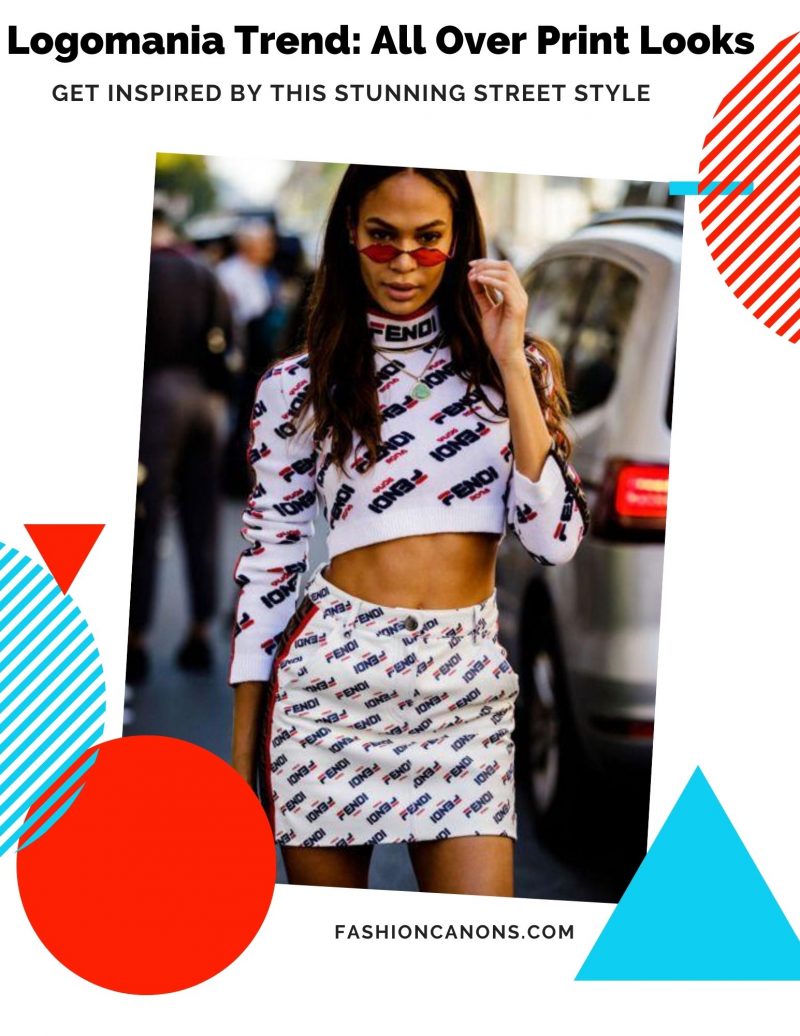 Are you logo addicted? If yes, then this year you gonna be fully satisfied, as we face the comeback of all over logo print trend. We see most of fashion designer houses return the all-over-logo in a big way, from handbags, socks, and sunglasses to tracksuits and capes. In other words, you can now show your brand loyalty by fully covering yourself, literally from head to toe in label's logo pieces.
Here are shown 29 ways how to cover yourself in this trend and still look at your best. I am pretty sure, there will be no problem for you to ease these investment pieces into your wardrobe.
If you love camouflage print, then this is another way how to mask a logo into your everyday look. What I love the most about it, then it's the versatility which allows you wear it as a classic look, athleisure-inspired style or anything in between.
You can make it street-style chic by replacing the typical jeans pairing with silk all over printed joggers. You can elevate your look by trying on a statement jacket. This is an ideal fall season choice, go for the autumn logo-heavy outerwear and team it with your favorite dress or separates and you're ready to turn heads.
The fashion world has renewed its love affair with the logomania. The need for loud, shouty branding is trending right now. Many brands adopt a subtler, minimalist approach, but this year we see bold all-over-printed fashion marketing. It seems people are no longer ashamed of wearing their luxury logos from head to toe. Anyway, take a close up look through these ideas and let me know your thoughts.