In today's article, I will share with you my favorite tips from stylists on how to wear oversized fashion without looking big. Yes, like it or not, but oversized fashion is back in trend. If you want to choose stylish loose-fit clothing and look at your best, then you better read on and find some great tips to follow.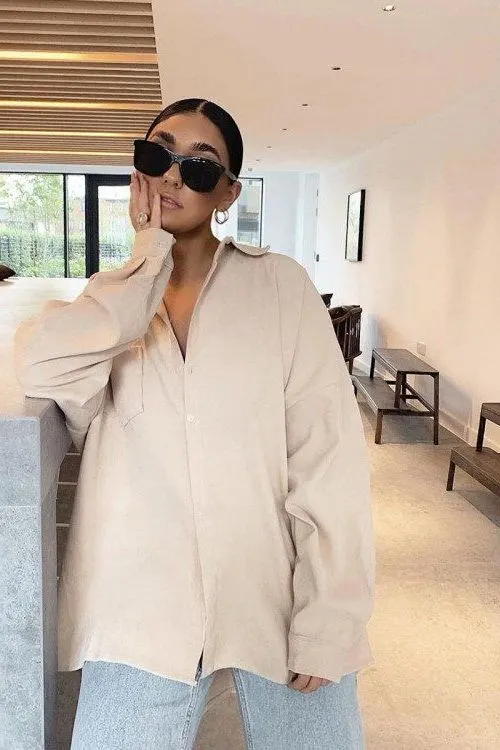 Buy Similar Here
Spacious clothes are super comfortable and cozy. Wearing these clothes you have that pleasant feeling, as you have been walking around the house in your boyfriend's t-shirt.
The oversized style is the epitome of comfortability, coziness, and style. Most of the well-known fashion divas have already fallen in love with it. Plus, we see a comeback of this trend in the latest fashion shows. If you know how to go with oversized clothes, then believe me, no matter how curvy or skinny you are, you can still wear this trend. Yes, oversized fashion is suitable for all body types.
My personal tips and tricks for looking cool in oversized clothes:
– Choose the right pieces. Oversized clothing is very important for this style and there are some that work better than others. A-line skirts are a good choice as it makes you look taller and slimmer without making you look boxy or bulky. Also, dresses with an A-line skirt will create the same effect, but they're perfect for wearing to different occasions, like parties or events.
– Layer your clothes wisely. Don't let your oversized sweatshirt hang out on top of everything else; instead layer it with something like a dress or skirt to help create a silhouette that is less boxy and more flattering to the body's shape.
– Choose the right shoes. Oversized shoes can make your legs look shorter, so choose a neutral color like brown or black and wear ballet flats to elongate your body even more.
– Wear a belt. A little belt can go a long way in creating an hourglass figure with just one piece of clothing. This is perfect if you're wearing something that's baggy on top but form fitting on the bottom, like a dress.
– Wear your hair in an updo. Since this style is all about keeping things loose and flowing, having your hair pulled back will keep your look from becoming messy and out of control.
– Choose the right makeup. Oversized clothing can make you look washed out, so a bold lip or a simple cat eye will bring some life to your face and complete the overall look.
– Avoid adding stripes or polka dots. These will just add to the oversized silhouette you're trying to avoid here, so keep them off of your clothes and accessories if you want to create a flattering silhouette with this style.
– Choose the right accessories. Oversized jewelry or handbags are a great way to create a slimming silhouette, especially if they are long and thin in shape.
Oversized clothing is very popular for both its comfort and its style, but you can do it without appearing too boxy if you remember these tips from stylists on how to wear oversized outfits for women.
How To Choose Stylish And Appropriate Oversized Clothes
I have selected the best looks and stylist recommendations on how to wear oversized clothes, what colors to choose, and how to combine them with your current wardrobe staples.
How Should I Choose The Right Size?
If you are a slim girl, then feel free to choose whatever oversized clothing you like. It can be one or two sizes larger. Trust me, no matter how large you go, you will definitely add style and originality to the overall look. For curvy ladies, it is better to choose your exact size, but clothes that are loose-fitted. Such clothes can be updated with stylish belts to emphasize the waist.
How not to break the proportions of the figure?
To avoid looking like a shapeless bag, I recommend emphasizing your waist with a belt. You can also leave some areas of skin exposed (you can keep your shoulders peeking out of a stretched sweater, or wearing a deep neckline blouse, rolled-up sleeves), so the beautiful curves of your body will not be lost in the mass of fabric.
Girls with the inverted triangle body type (with broad shoulders, and narrow hips) should avoid the combination of a voluminous top and narrow bottoms. I recommend choosing oversized bottoms, like wide trousers, or spacious boyfriend jeans completed with a slim top.
Are oversized items suitable for those who are overweight?
No, such clothes will only make your body appear bulkier, so it is better to wear clothes of the same size. As I have already mentioned, you are free to choose loose-fit designs.
Can I Wear Oversized Clothes During Winter?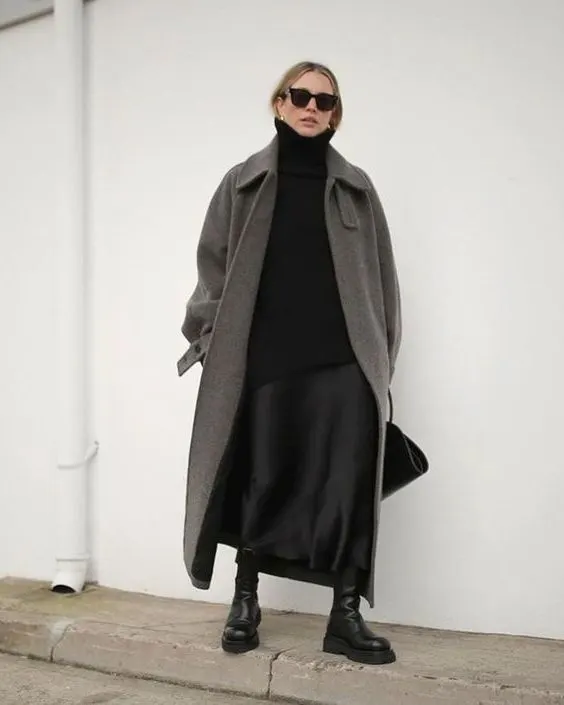 Buy Similar Here
In the wintertime, I recommend choosing an oversized outerwear. It can be an oversized cashmere coat, duvet, heavy jacket, etc. Don't forget about the proportions. If you have purchased a voluminous outerwear piece, such as a fluffy fur oversized coat, then the ideal pairing for it is slim pants.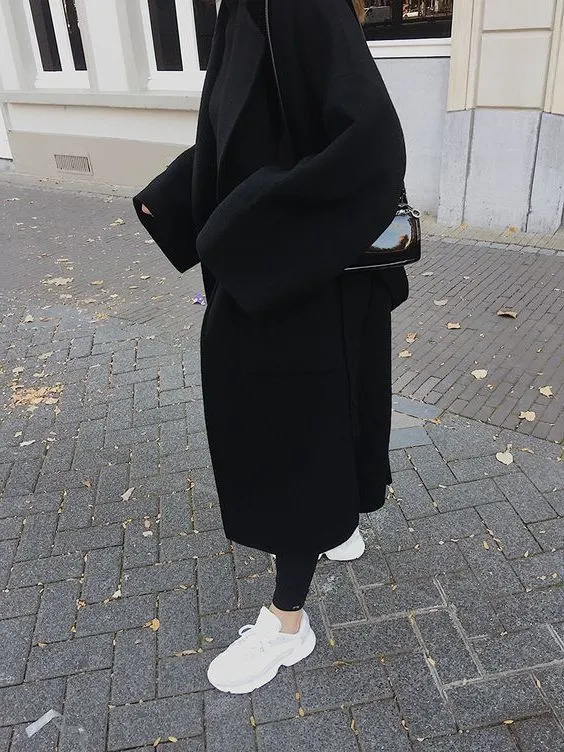 Buy Similar Here
Buy Similar Here
Do you like sport style? Choose yourself a voluminous down jacket in any neutral color and style it with jeans or sports pants and chunky sneakers.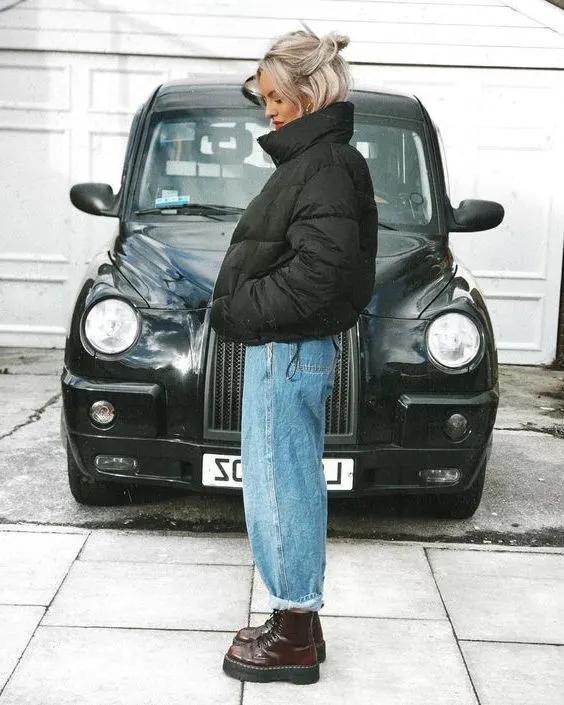 Buy Similar Here
Oversized sweaters, hoodies, and shirts are also on-trend. I recommend choosing them in basic colors, completed with bright accents and stylish details.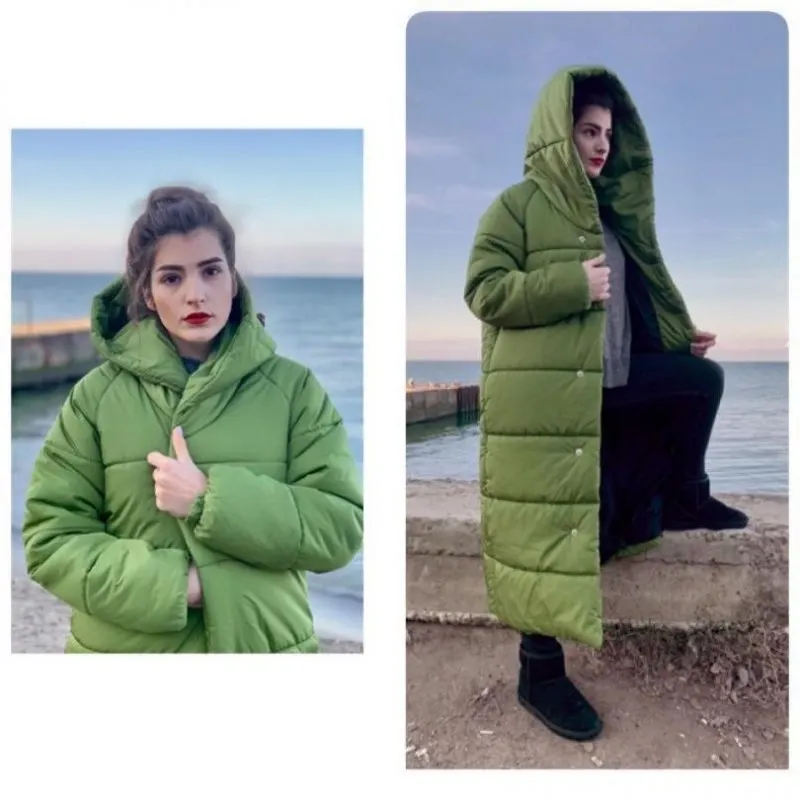 Buy Similar Here
By the way, if you thinking of saving some money, then you can always borrow such items from your boyfriend's closet. Speaking of oversized bottoms, then you can start from boyfriend jeans, slouchy shorts, loose-fit tailored pants or baggy leather pants.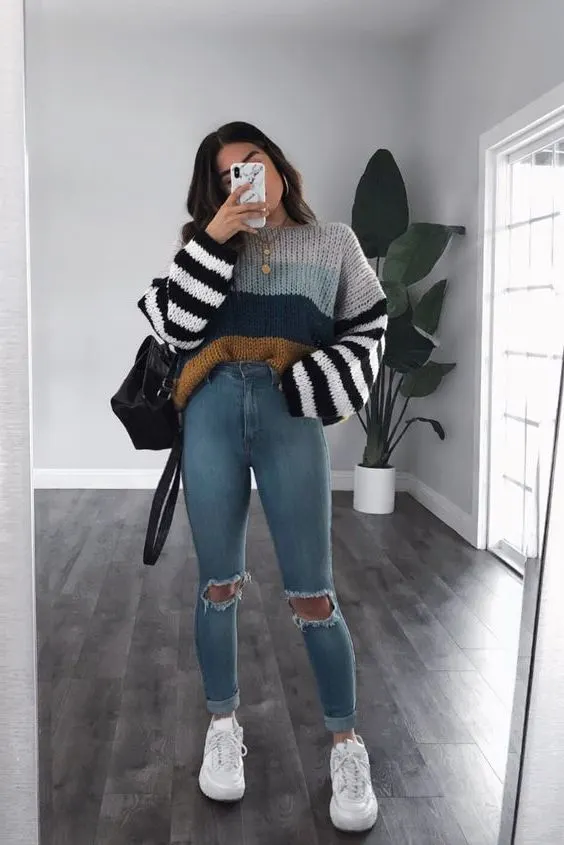 Buy Similar Here
What Colors Should I Choose For Oversized Clothes
Solid neutral color clothes are very popular among fashionistas who wear oversized clothes. Why? These clothes are easy to combine with a classic wardrobe. But it doesn't mean you can not go for bright accents. Think of yellow, maroon, mustard, crimson-these colors will ideally complement your outfit.
You can also go for a minimalistic oversized style clothing. I am right now so much in love with printed oversized outfits, they look original and trendy. Think of geometric, abstract and floral print motifs.
What accessories will go with oversized clothing?
It is better to limit yourself to one bright accessory or even skip them at all.
What shoes to wear with oversized clothes?
Speaking of shoes, then choose the ones with heels or a high platform. You should choose the appropriate footwear for your oversized outfit, but it depends on where these baggy clothes are worn, either as a top or bottoms. If you are wearing an oversized coat, then you are free to choose trendy sneakers or chunky platform boots. If you are wearing an oversized dress, then I advise going for ladylike ankle boots with block heels.
Adding accessories to the oversized outfit
The final stage in creating a perfect oversized look is adding appropriate accessories. An ideal time of the year adding accessories is the Fall season. You are free to choose hats with wide brims, stylish caps, massive scarves, nerdy shopping bags. Do not be afraid to experiment and look at your best.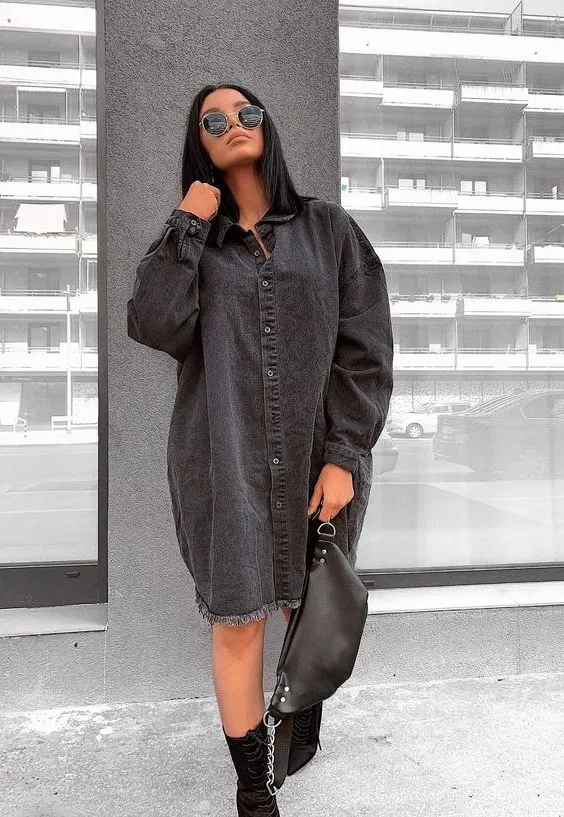 Buy Similar Here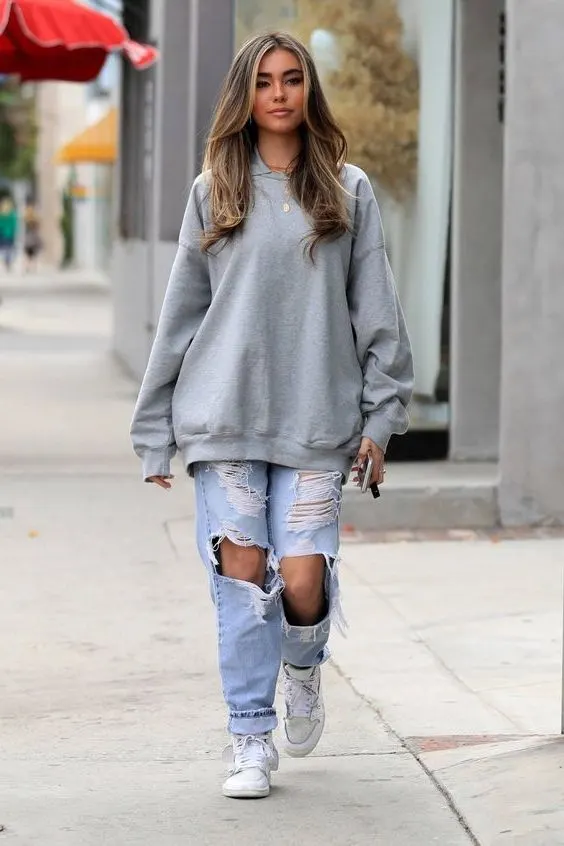 Buy Similar Here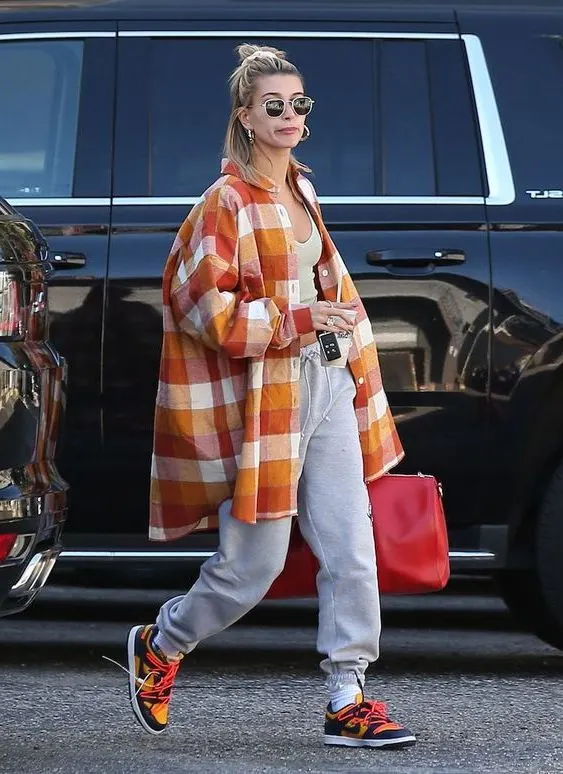 Buy Similar Here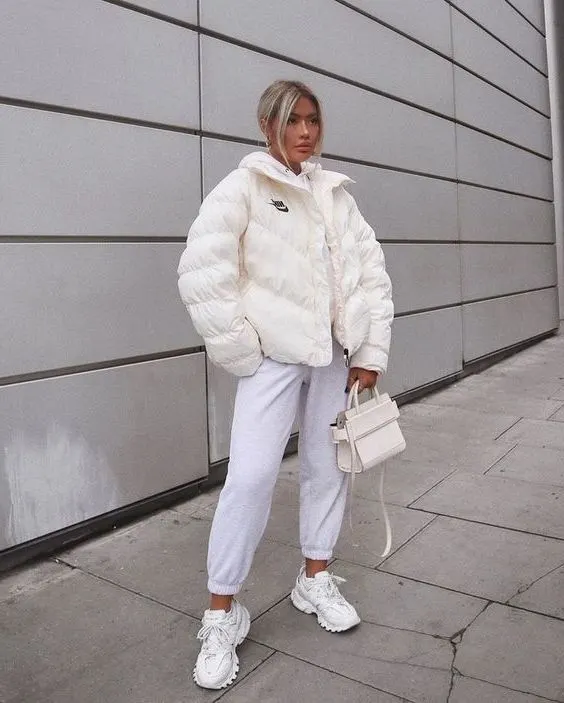 Buy Similar Here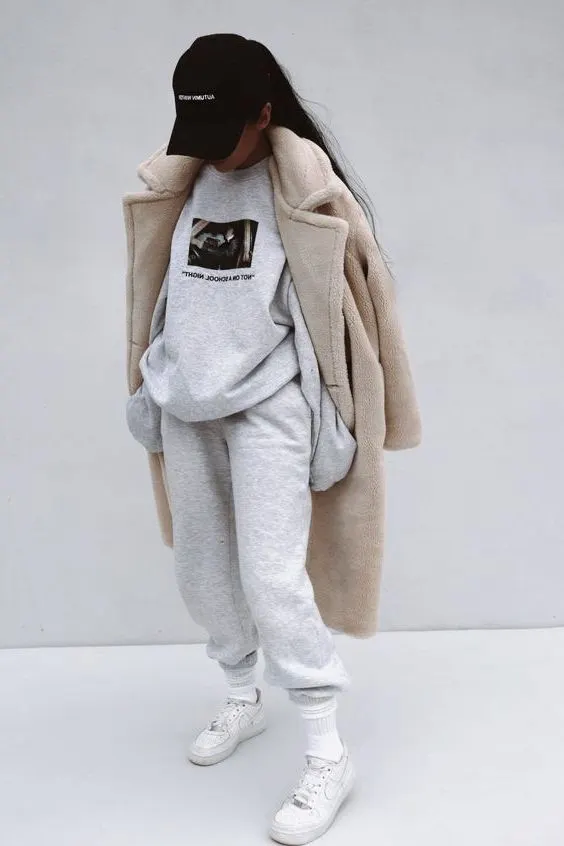 Buy Similar Here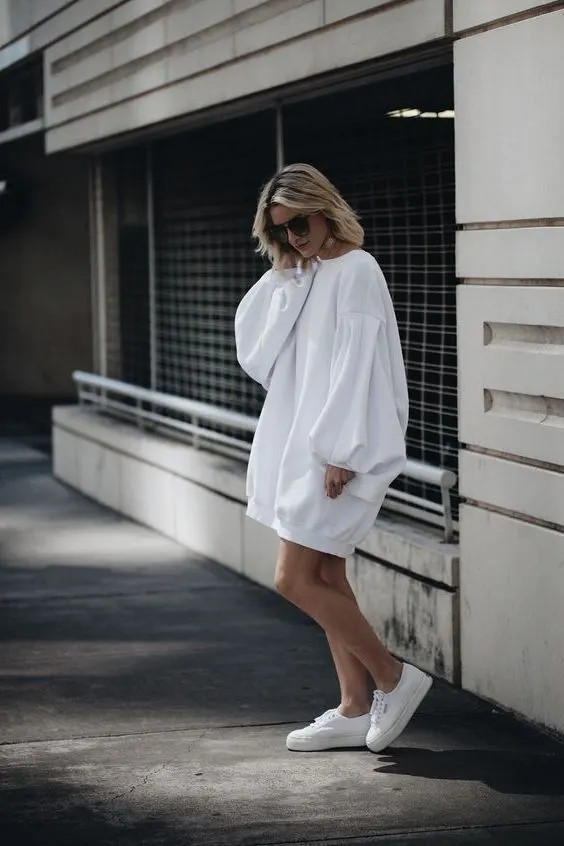 Buy Similar Here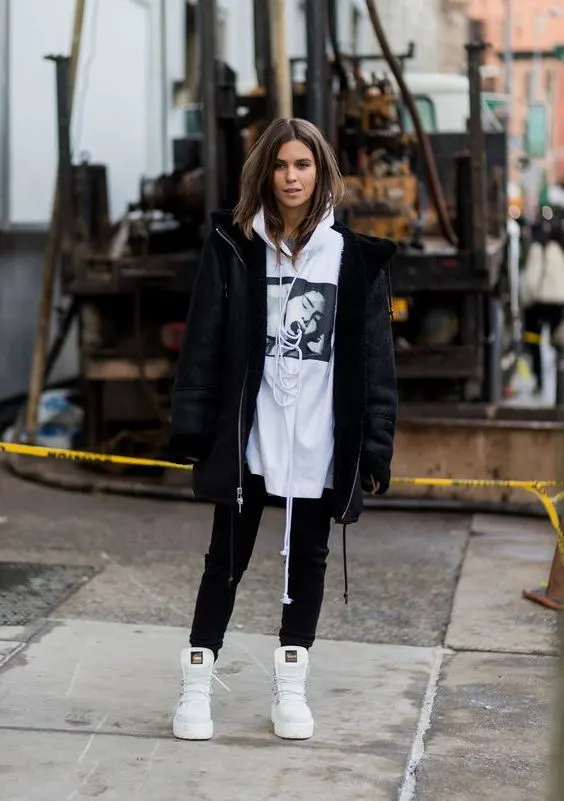 Buy Similar Here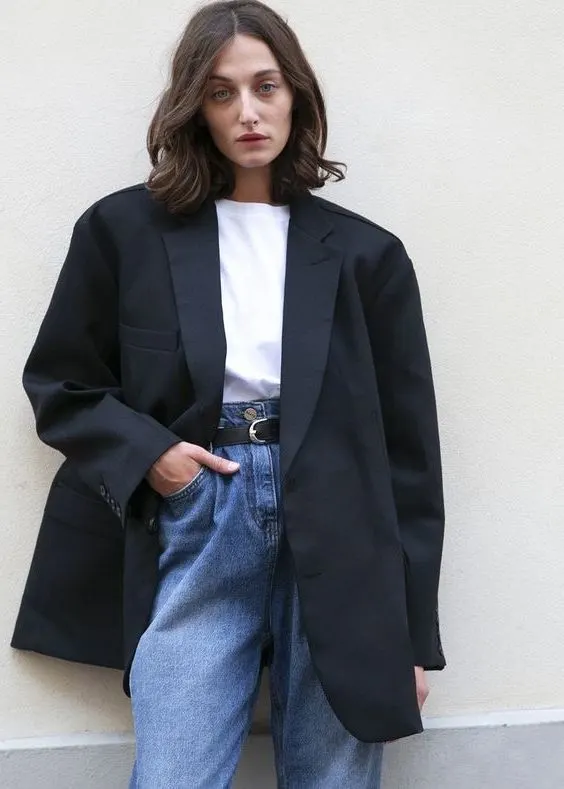 Buy Similar Here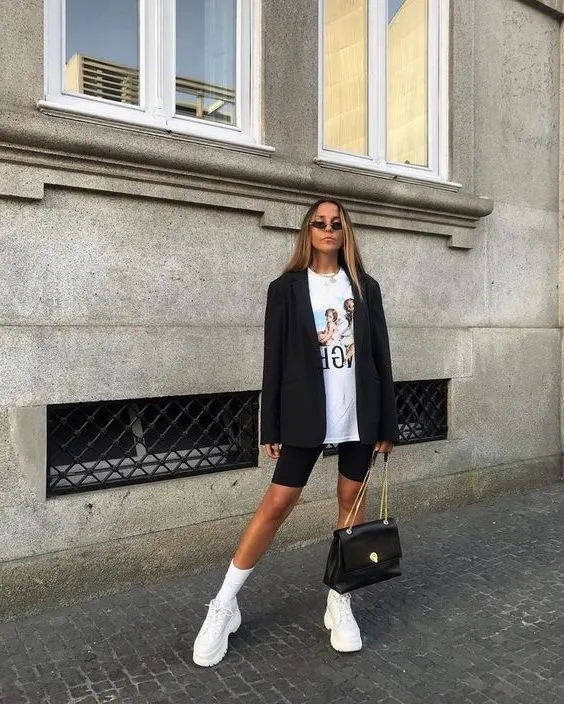 Buy Similar Here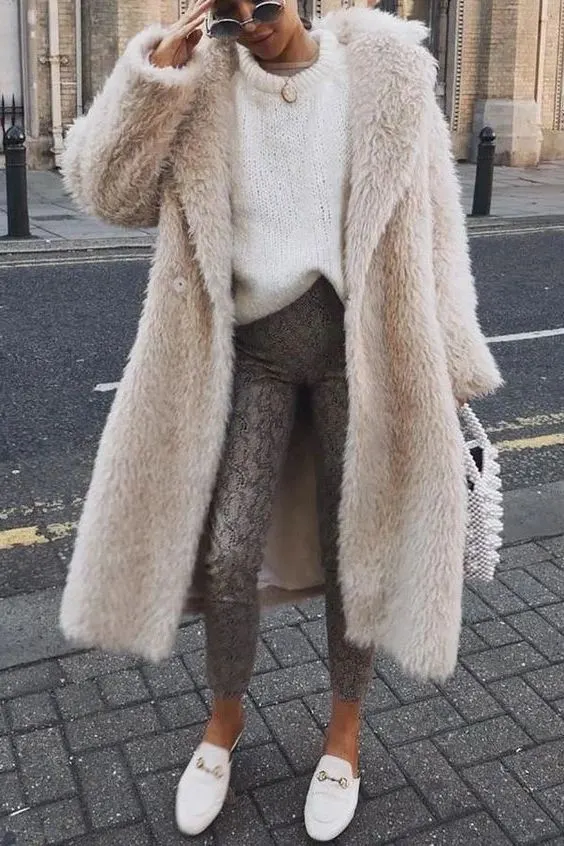 Buy Similar Here
We see an oversized black leather jacket combined with a white tee tucked in high-rise blue jeans. If you want to see more ideas on how to wear black leather jackets, then you are welcome to see my post, as I have lots of great looks to show you: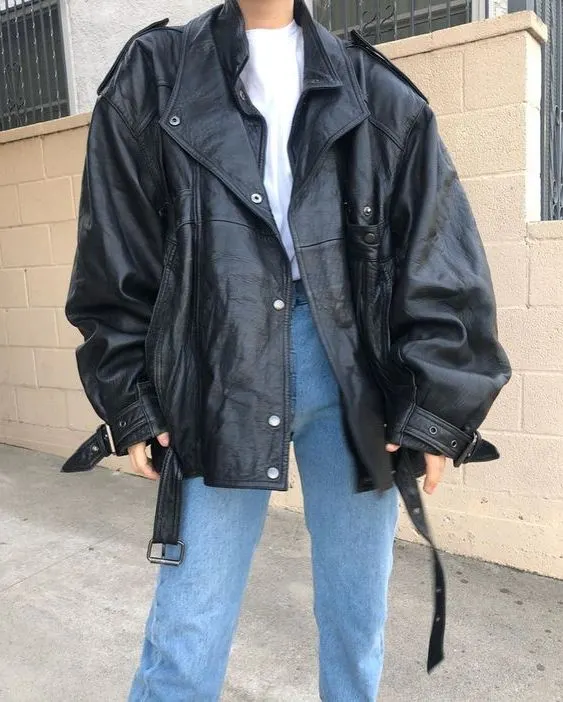 Buy Similar Here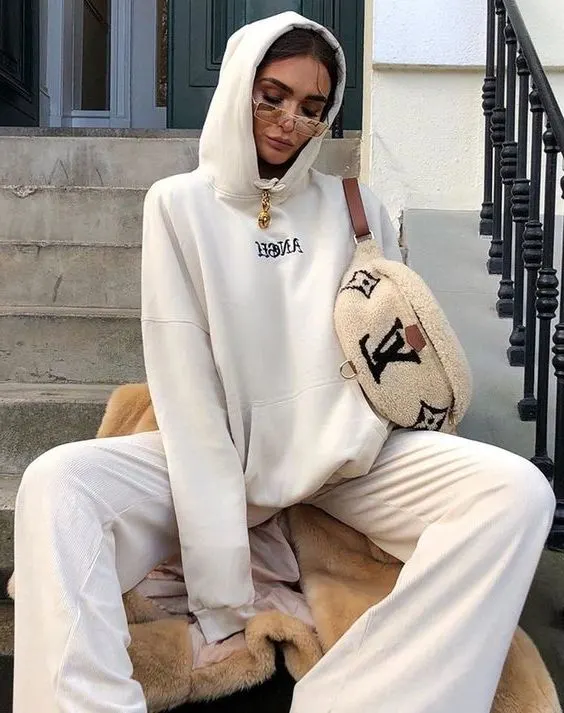 Buy Similar Here
Can I wear more than one oversized clothing?
Only the chosen ones can make a shapeless top look amazing styled with oversized jeans. That's why it's better not to risk and never wear more than one oversized item per look. Otherwise, you risk violating your proportions.
What are the most winning colors for the oversize style?
These are neutral and pastel colors: all shades of white, black, grey, and beige. You should be careful with bright colors. Why? Because an eye-catchy large-size piece can attract everyone's attention and everyone will see only your oversized garment and all other parts of your wardrobe will be lost.
A light dress made of fine fabric combined with a voluminous jumper or cardigan looks great, plus you can add an oversize jacket.
The oversized tops can be combined with different skirts and shorts. For example, a loose-fit t-shirt and a narrow mini-skirt are a great choice for summer.
A midi skirt can be combined with a shapeless knitted sweater. Just make sure to choose a skirt made of light airy fabric or keep it safe by adding a narrow pencil skirt. Complete such an outfit with a wide belt and heels.
There are many options for oversized dresses. For lazy days, I recommend choosing a spacious robe dress, either an oversized t-dress or a bulky scuba style dress. For going-outs, you should choose a more refined oversized frock that has a fairly clear shape.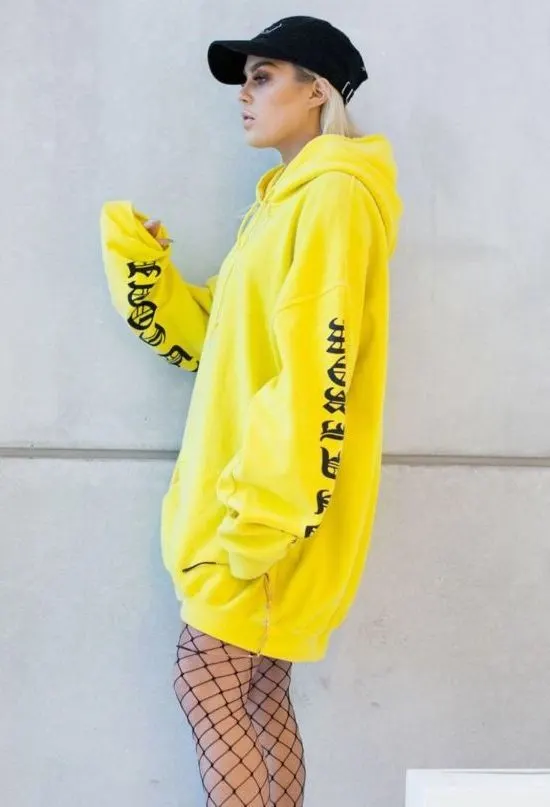 Buy Similar Here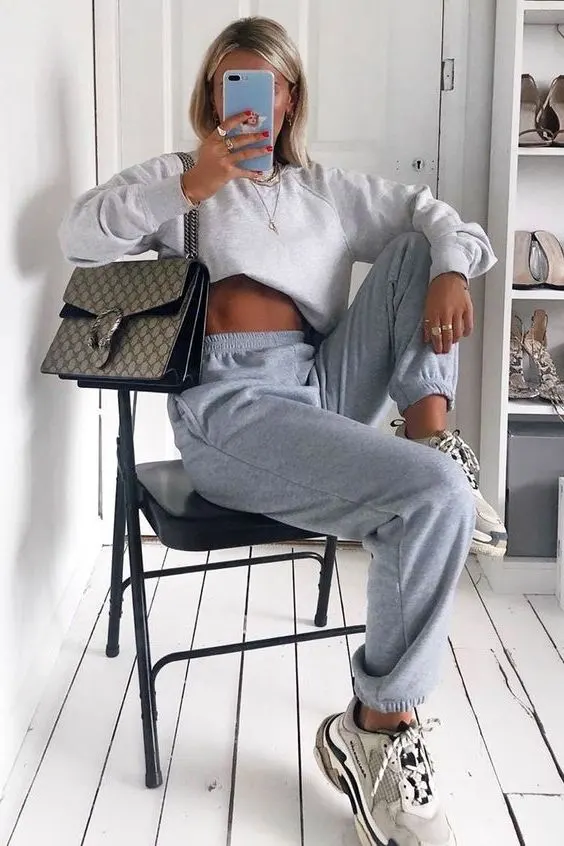 Buy Similar Here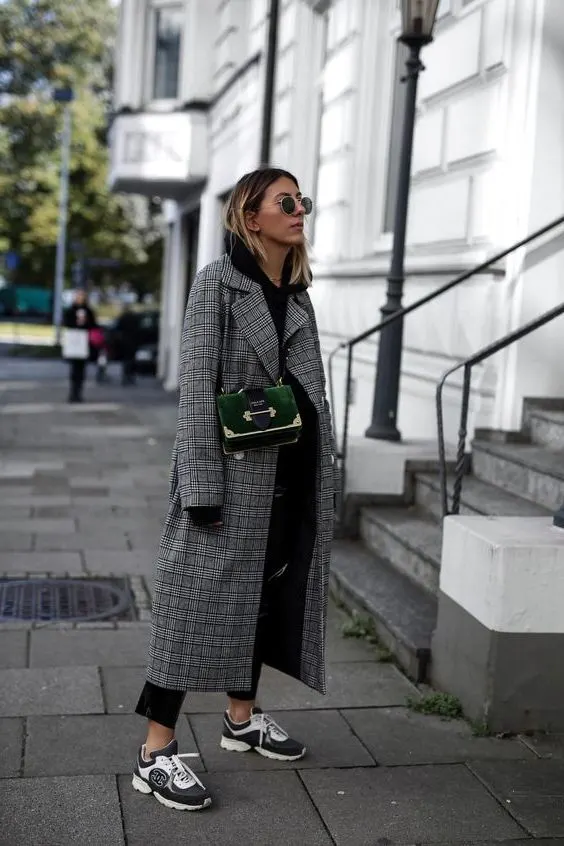 Buy Similar Here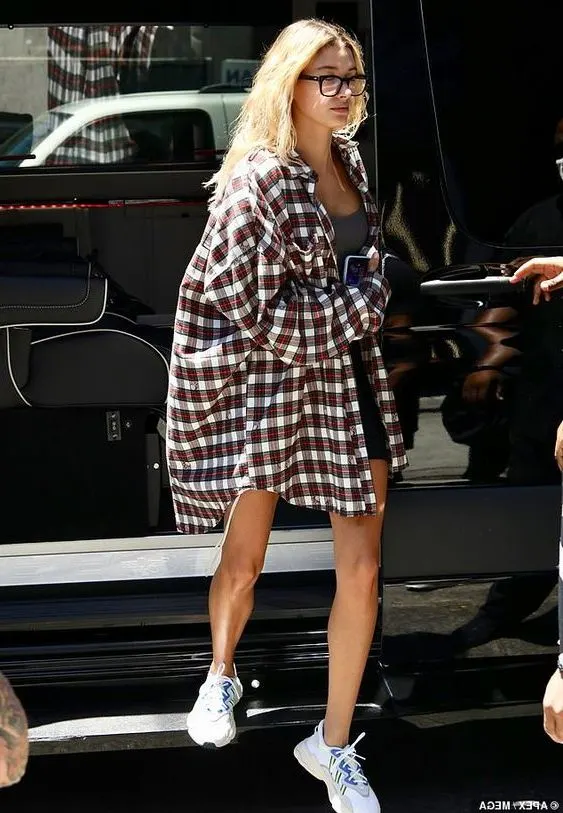 Buy Similar Here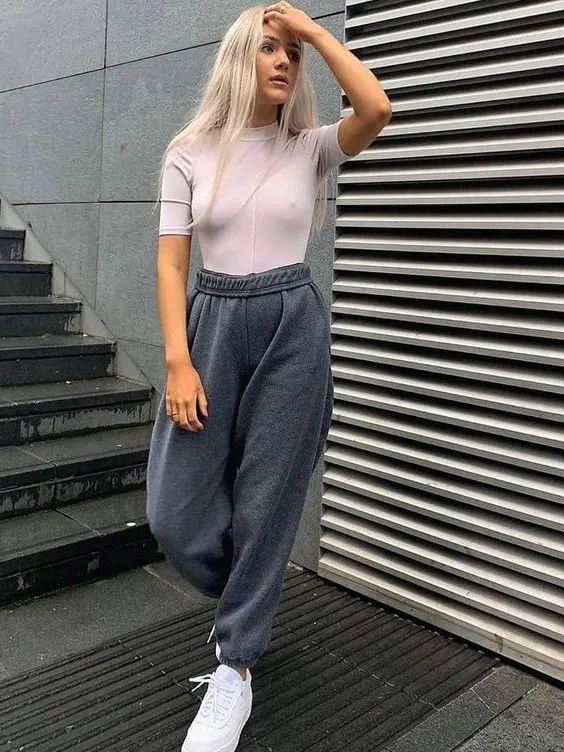 Buy Similar Here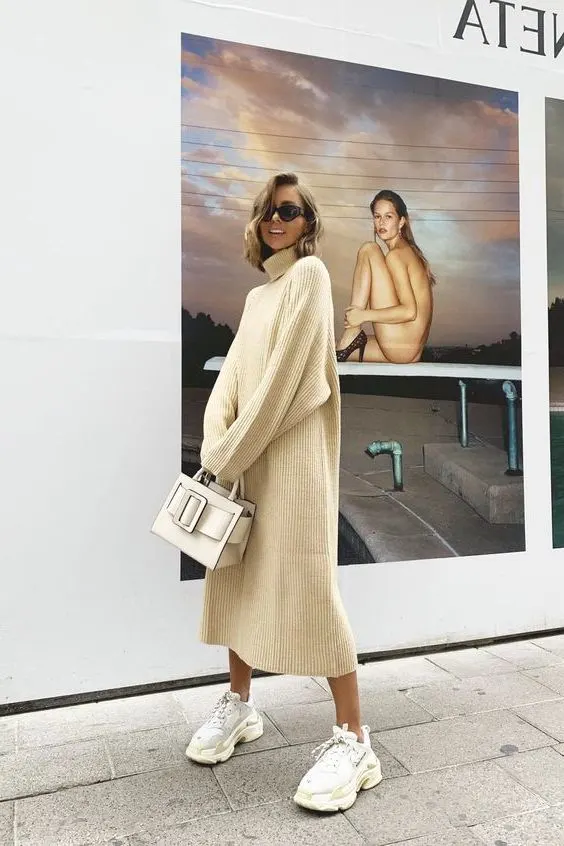 Buy Similar Here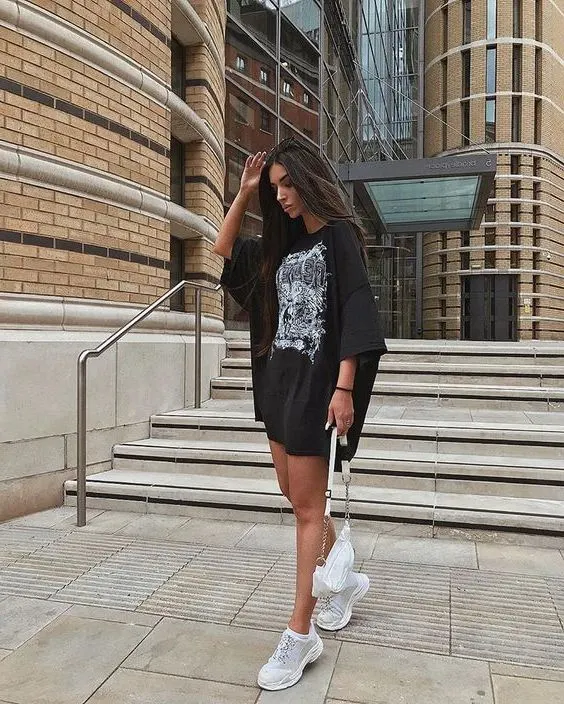 Buy Similar Here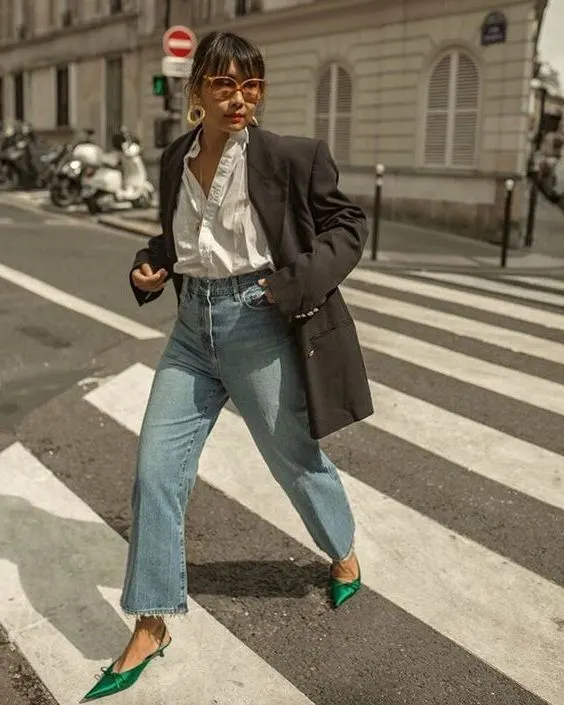 Buy Similar Here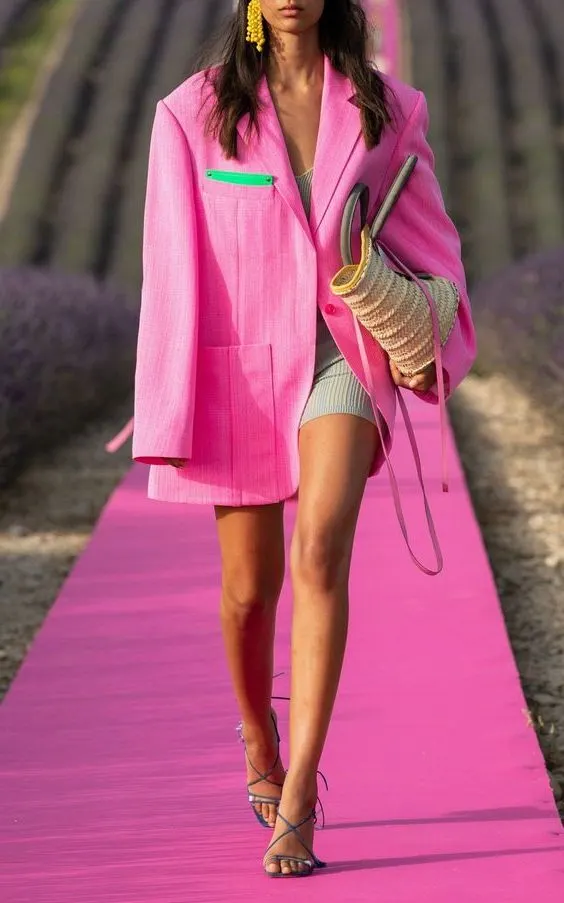 Buy Similar Here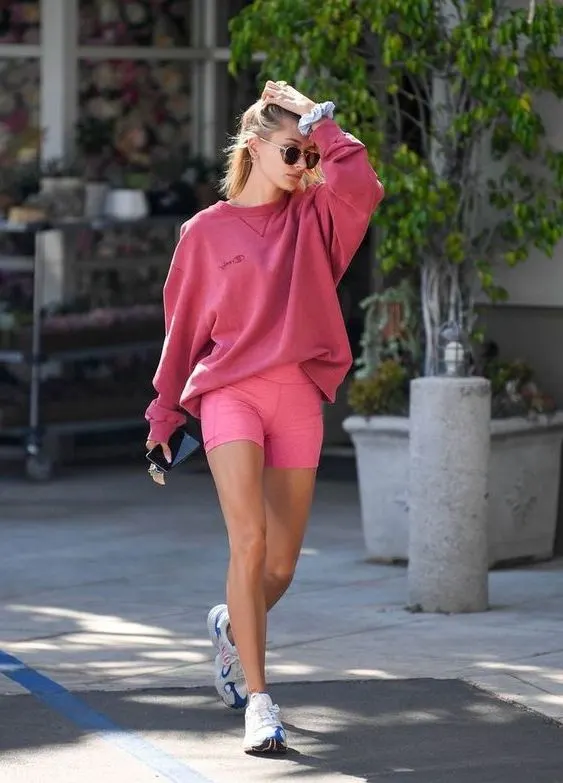 Buy Similar Here
Lovely grunge-inspired OOTD for young ladies. We see a black cap worn with a chunky oversized scarf, long cardigan in dark grey, black sweater, and ripped black skinny jeans completed with chunky boots. If you want to see more styles and ways how to wear long cardigans, then check out my post, as I gathered lots of inspiring looks to copy this year: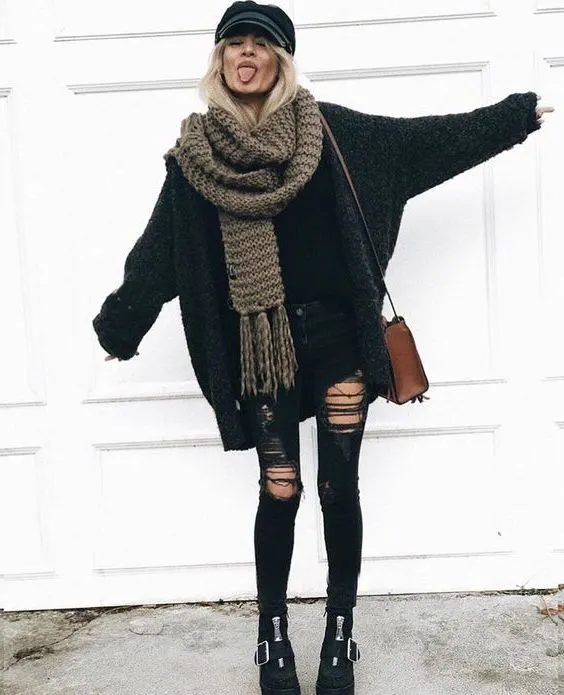 Buy Similar Here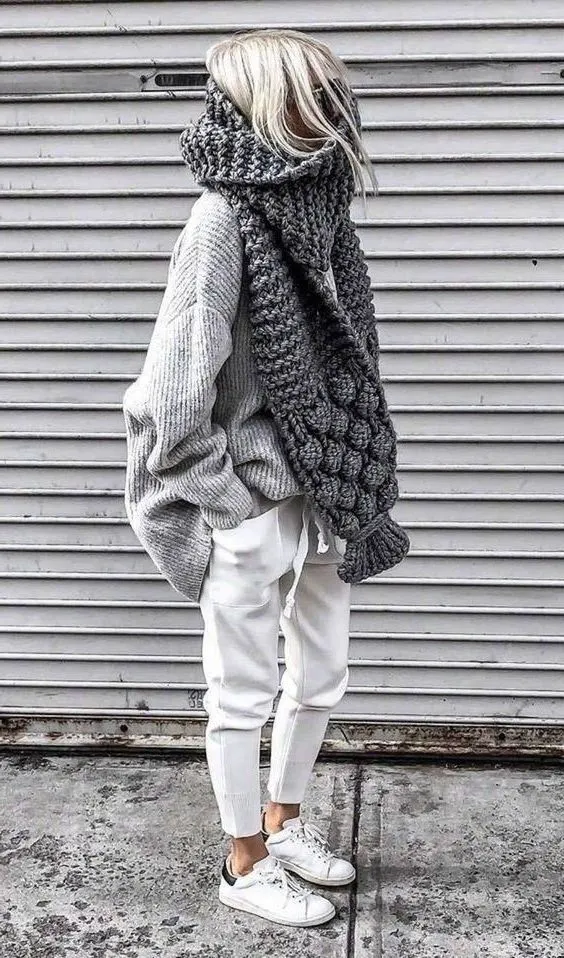 Buy Similar Here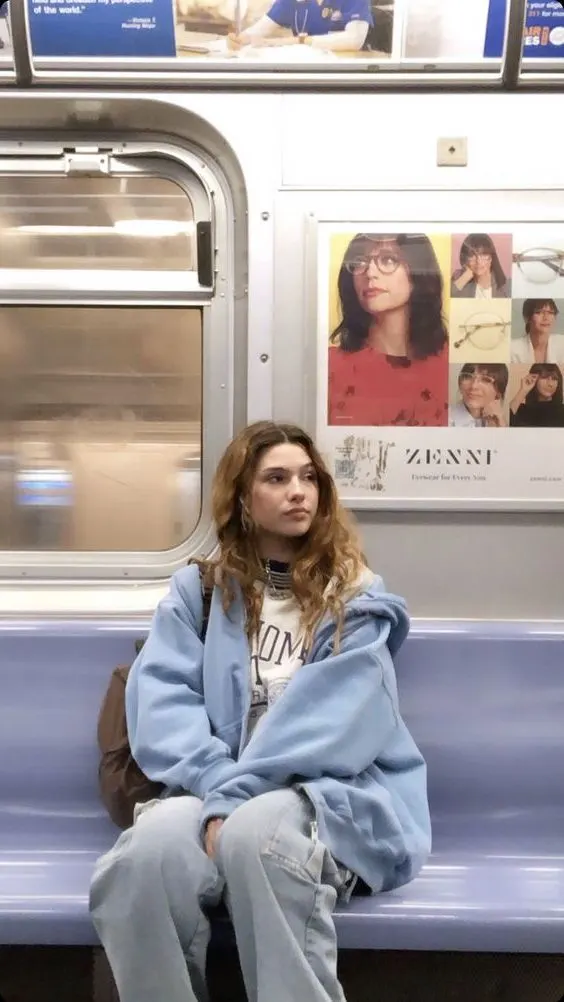 Buy Similar Here
Freedom is in fashion, so is self-expression. Stereotypes breakdown is in fashion, so is mixing styles. Women do their best to say to the world that clothes they wear is just the part of their creative mind and in no case the sense of their lives. We believe this is a key reason for oversized fashion to become so popular. Women, as well as men, tend to prefer comfortable clothing nowadays. An item would be (or even must be?) as comfy as your pajamas are. Have you ever tried on your husband's/boyfriend's loose sweater? Try it and feel with your skin how comfortable and cozy it is. Remember this feeling, then wear a fitting dress. Now compare your sensations and wear what you liked more. We bet it'll be an oversized something! Do you like oversized fashion or you prefer to wear classic and slim fit clothes? Tell me in the comments below!
Source: Holy-Chic