Like it or not, but we have a huge comeback of safari jackets women's version. Yes, this military jacket inspired style is pretty massive right now and you better see my favorite easy to copy looks to try right now. In today's style guide, I will share cool OOTD ideas featuring linen safari jackets, blazers, and even band jackets completed in safari color.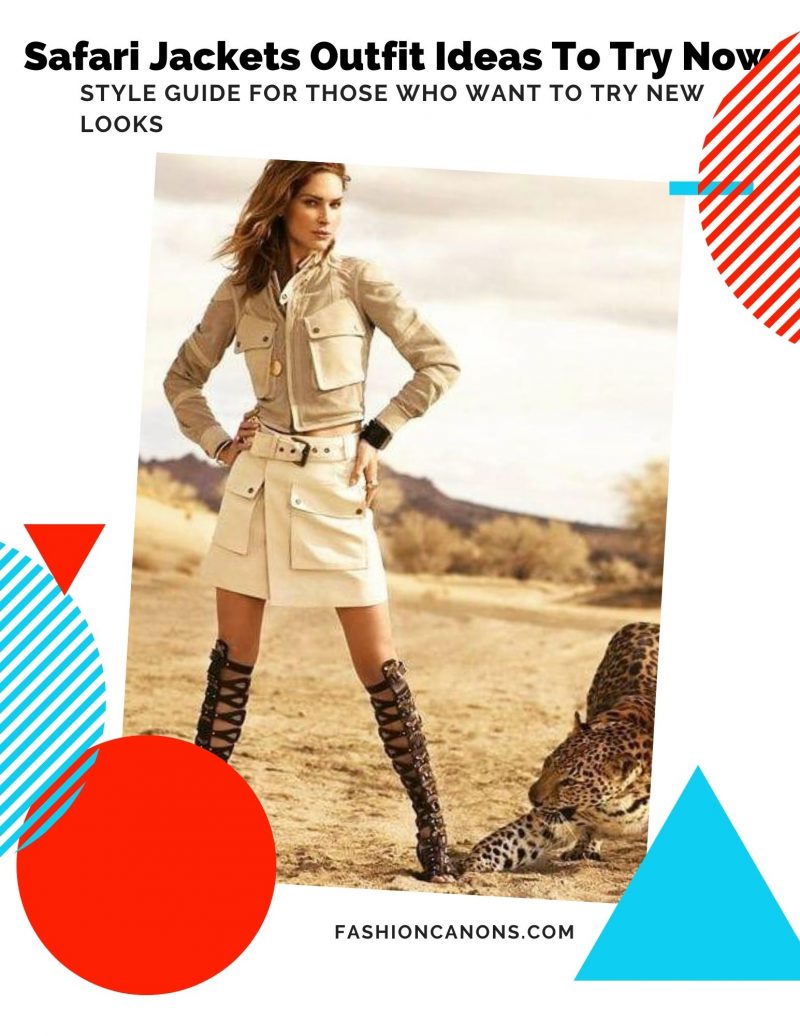 Why Should You Wear Safari jacket
No matter, if you are heading to Tanzania, South Africa or a simple day walk around town, you can always go for safari clothing. The safari jacket is all about lightweight layering in earthy neutrals. The good news is: safari jackets can handle chilly mornings and evenings, but at the same time keep you cool during the hot sun.
What do you wear with a safari jacket?
It's pretty individual. There are no strict rules on what should you wear under it. In a real Safari world, your colors should be neutral and blend into nature so animals don't notice you. That's why lots of ladies who are on Safari try to avoid bright colors such as red that entice the animals and stay away from white and black. I personally keep my clothes smart-casual and simple. Don't go for bright or neon colors.
With Black Leggings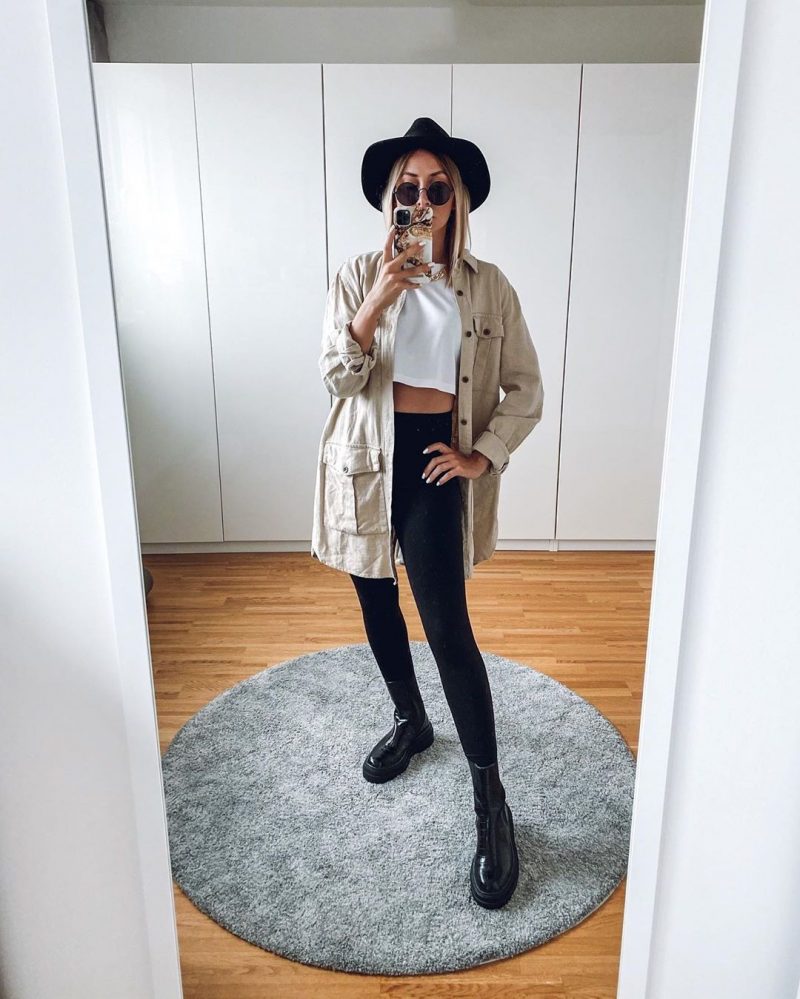 With Blue Shirt And Beige Pants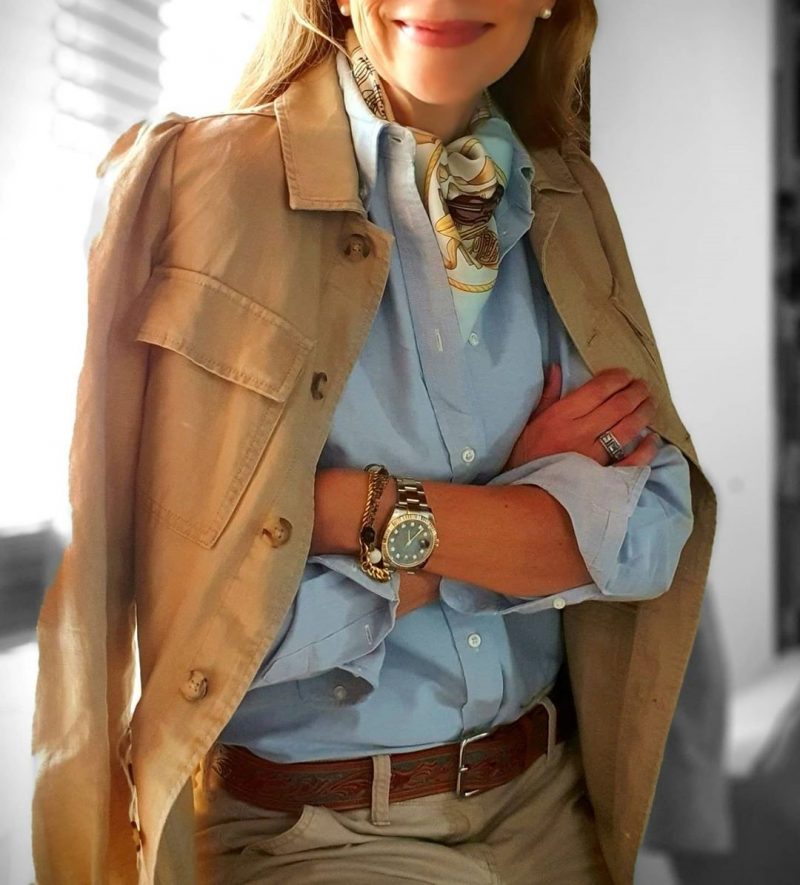 With White Culottes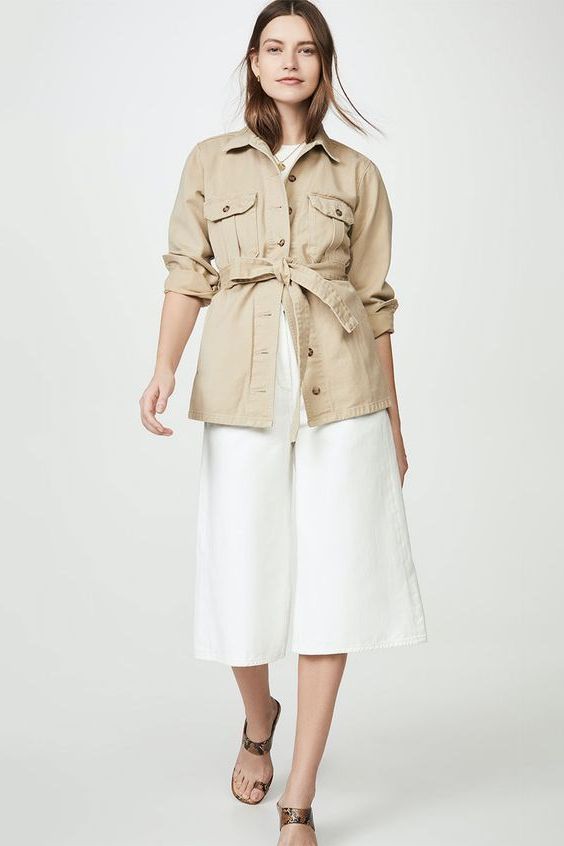 With Black Pants And Brown Boots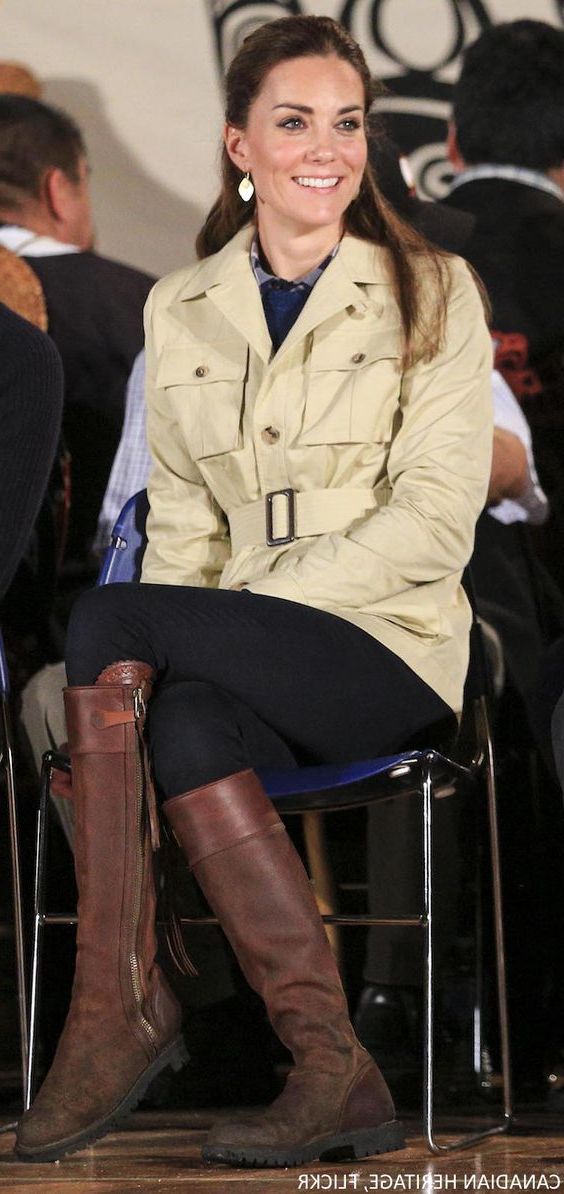 With White Peasant Blouse And White Shorts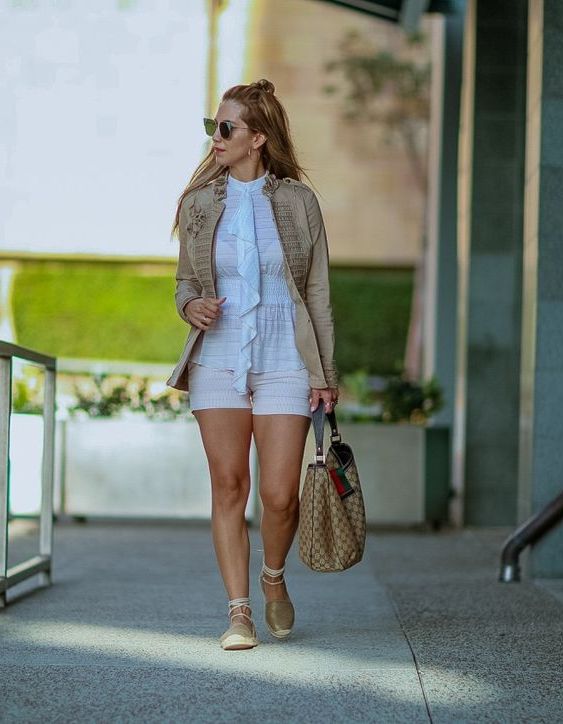 With Wide Linen Pants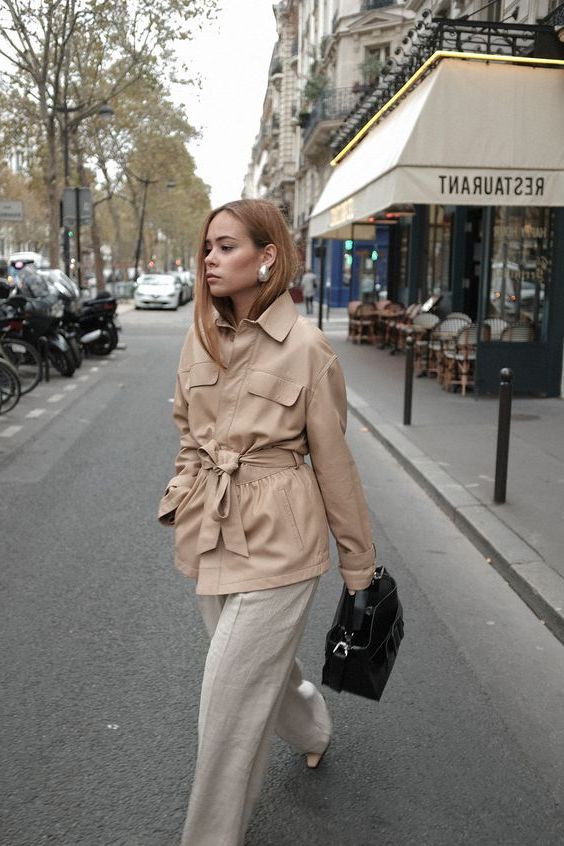 With White Skinnies And Brown Loafers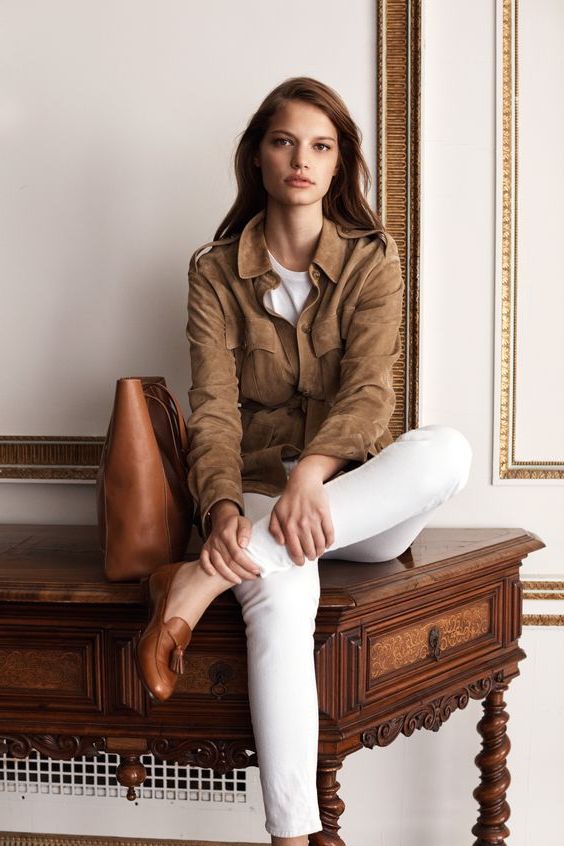 With White Skinny Pants And Brown Boots
With White Cropped Pants And Suede Boots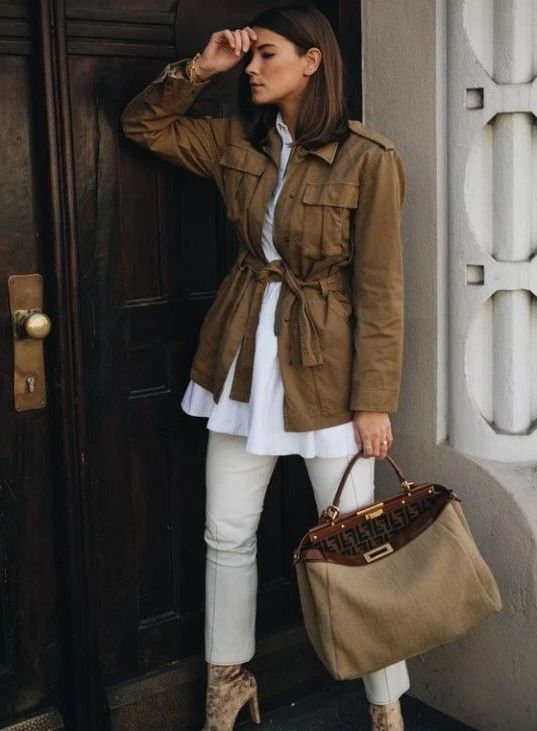 With Safari Skirt And High Gladiator Sandals
By the way, check out my cool style guide on high gladiator sandals for ladies, I am sure you gonna love all those outfit ideas.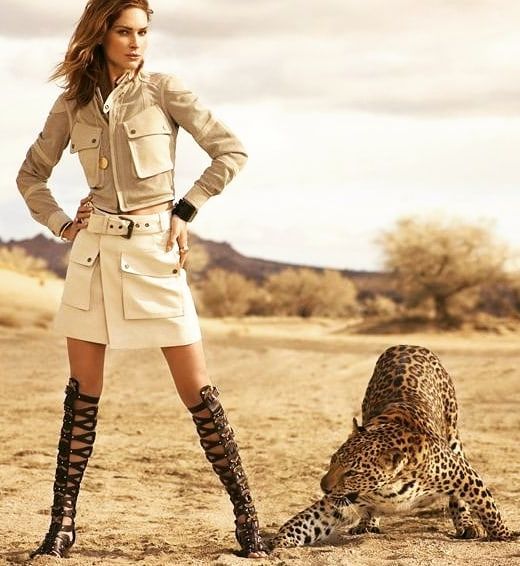 With Knitted Culottes And Sneakers