What's your size? Today's article is dedicated to the oversized blazers for ladies and what are the best and easiest outfit ideas you can recreate one the streets this year. I call them boyfriend blazers.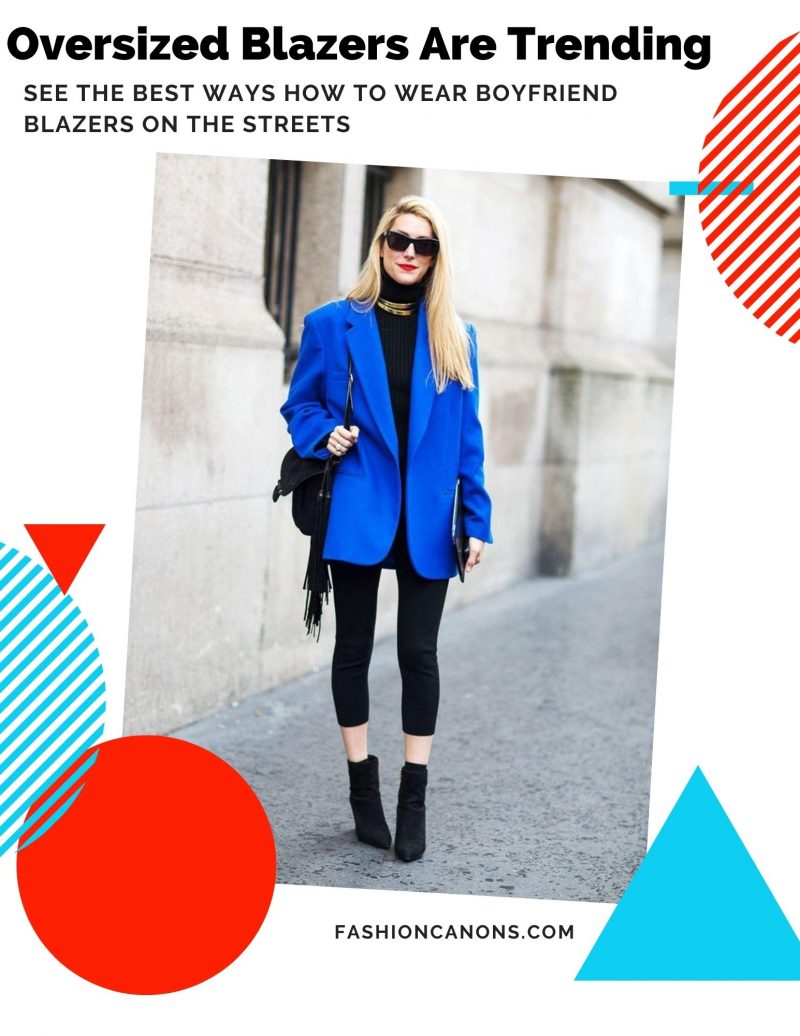 If you don't follow fashion, then the first thing you could notice is the fit and silhouette of that blazer. That's why the first impression might be like: Oh, that blazer was given by some kind of a rich man?
The blazer is still considered to be a trendy thing. If you are thinking of giving a try to an oversized blazer, then try it on with some slouchy pants, frumpy top, and some accessories. If it fits you and all sizes are correct, then your overall style might be called hobo-chic. If everything seems to be okay, then it's time to add some jazz to your look.
The design of an oversized blazer can be long enough to be used as a dress. Yes, this trend is appearing on the streets and I have nothing against it. The look is appropriate for a posh evening out, a cocktail party, and so on. Plus you can try it at work someday, but I didn't tell you about it. Plus, you can try the same oversized blazer with a cute mini skirt, shorts, or a dress.
Sizes, in this case, can be either slouchy or fitted, cause you're playing with lengths, which will create a visual balance. For chicness and sophistication purposes you can consider: rolled up sleeves, wearing your blazer slung on your shoulders, using a belt over it, popping your collar (I can't believe I just said that! Well… for cold days you know), adding a scarf over it, pairing it with sporty tops, statement accessories for example, and so on.