In my previous post, I shared with you my thoughts and tips regarding orange color. In today's article, we are going to speak about another trendy color to try this year. It's called mint.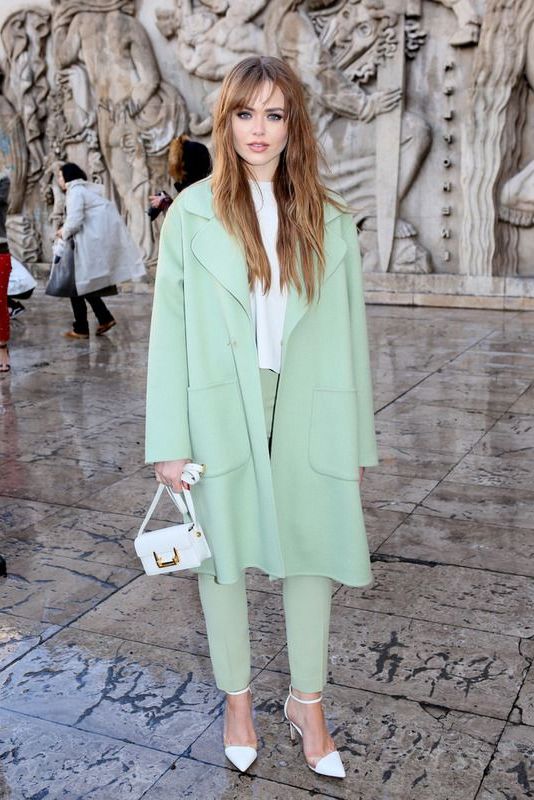 I gathered fabulous street style sets that feature mint color outfits that are so must-have for those ladies who want to look ladylike and stay trendy. Your lovely outfit shouldn't miss mint touches.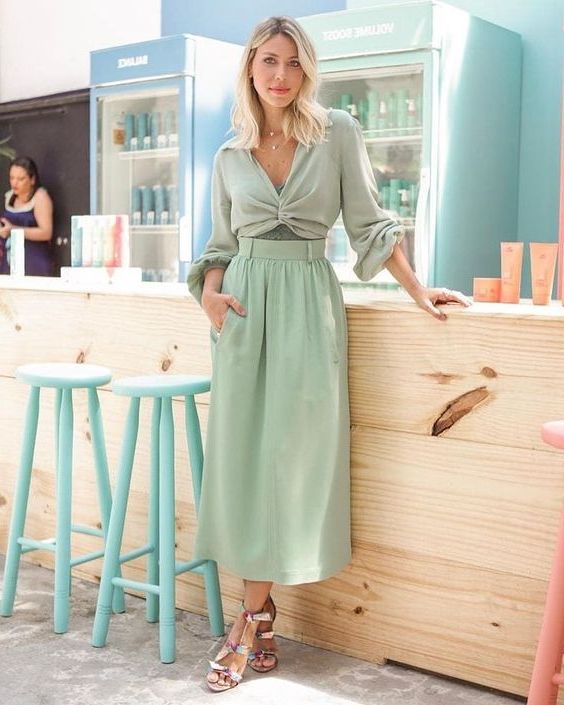 As the weather gets warmer and sunnier, I decided to share with you mint street style looks that are ideal for long walks and fancy parties. As you can see from the images below, each one of these outfits will make you look fashionable and stylish wherever you go.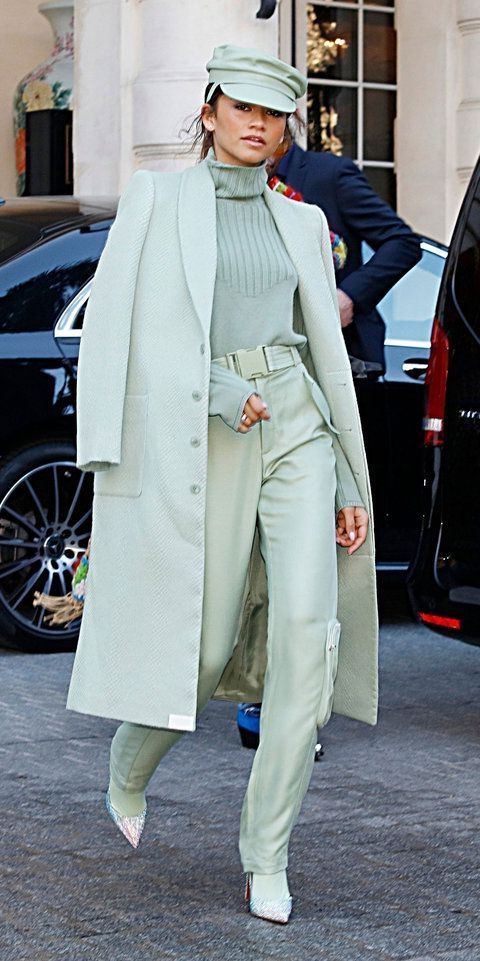 This hue comes from pastel shades family. It's sweet, feminine, a bit breezy, but Spring friendly. I know many ladies who wear it in the warm season. You can combine this hue with white, lilac, baby blue, pale pink and other pastel colors.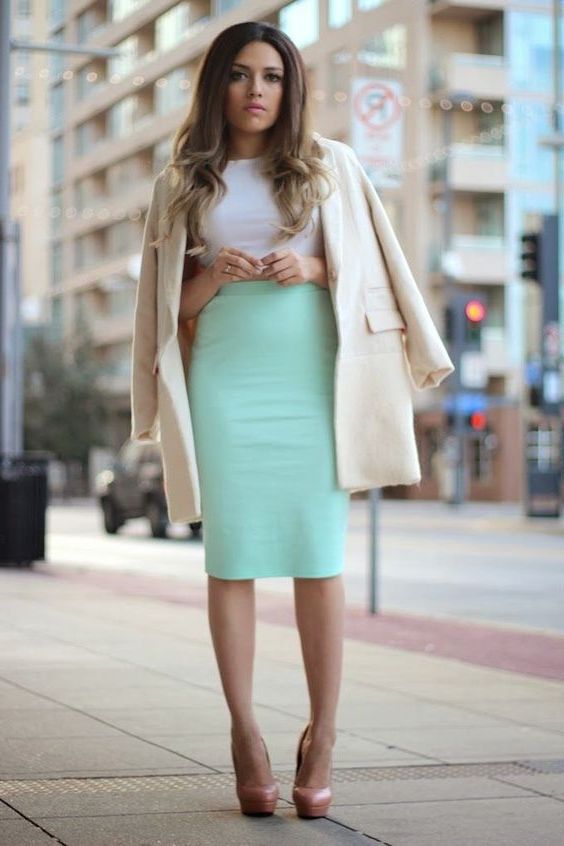 An ideal outfit for office hours. In love with this light mint slim dress completed with nude heels and oversized shades. I've got some cool ideas for those who want to know how to dress in the office this Summer, I am telling you, you gonna be wowed to see so many inspiring business style outfits.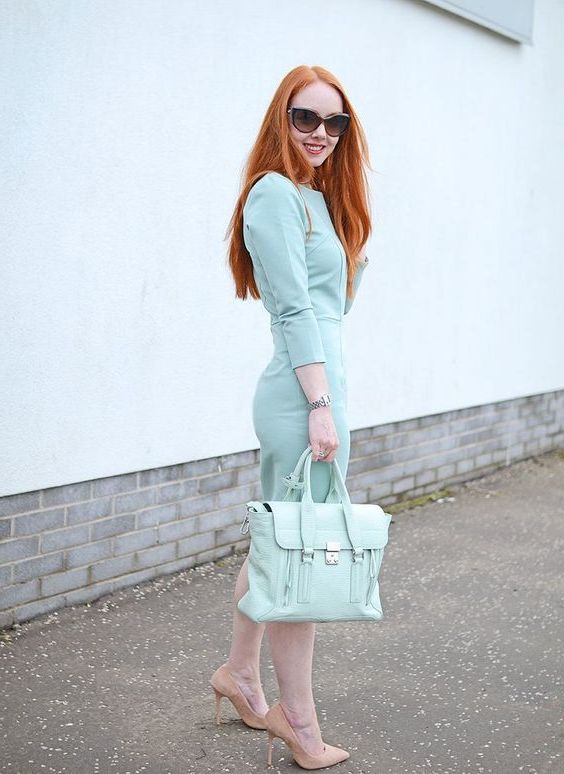 If you are a beginner to this color, then you might think it's quite impossible to wear it in your everyday life. Believe it or not, but this is the easiest pastel hue that can be worn with your casual and dressy garments.
Personally, I love to see ladies who wear mint with denim garments. If you want to get inspired, then I've got several street style images of ladies who wear mint on the streets. Read on and enjoy these photos.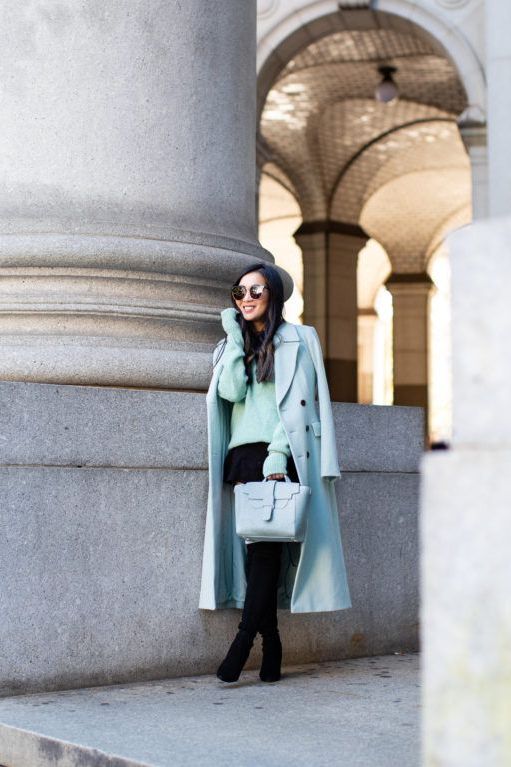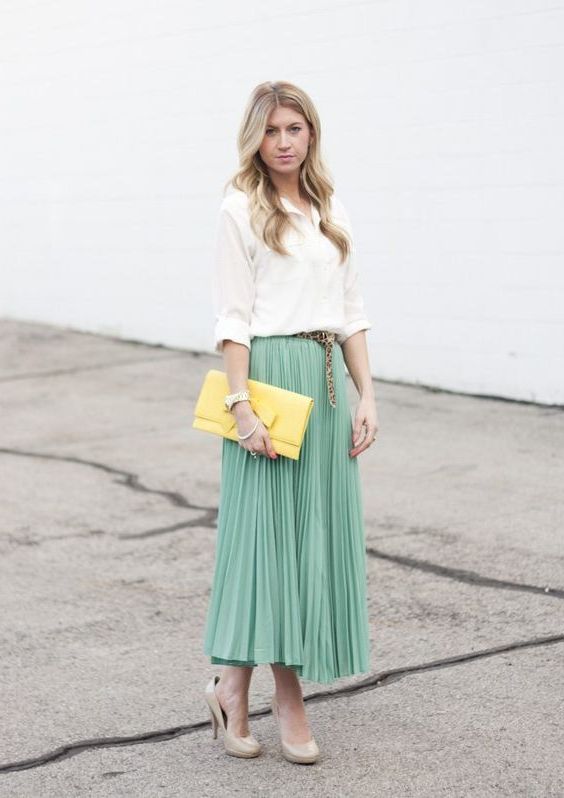 As you have already noticed, every outfit looks sweet and extremely feminine. I love that picture above, where lady appears in mint flared high-rise skirt styled with white lace top covered with a sweet-looking floral blazer.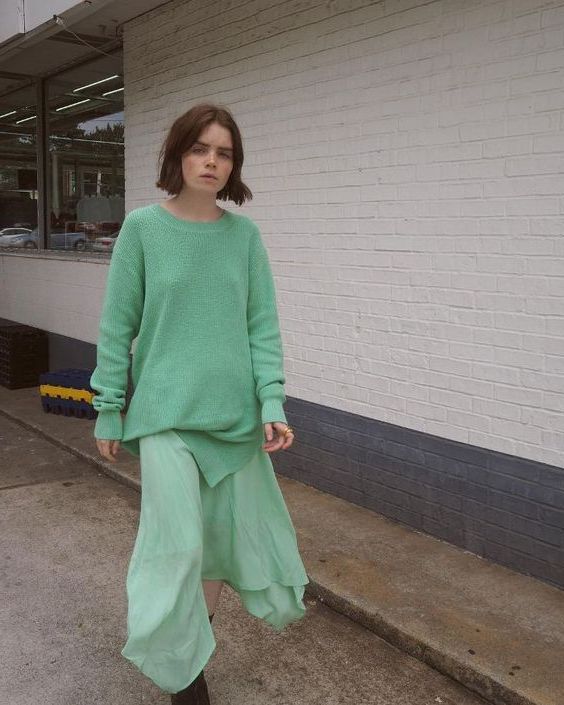 As I have already said, this hue can be styled with other pastels, like blush. For instance, you can pair a semi-sheer mint blouse with a tailored blush suit jacket and complete the look by adding blue skinny jeans.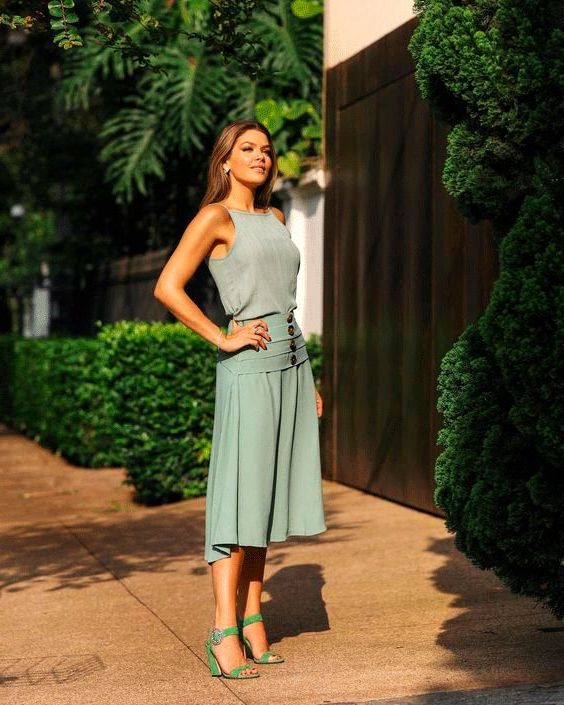 Believe me, thanks to these outfit ideas, there will be no problem for you to create your one and only look this year. Anyway, if I do have your attention, then you better read on to find out more.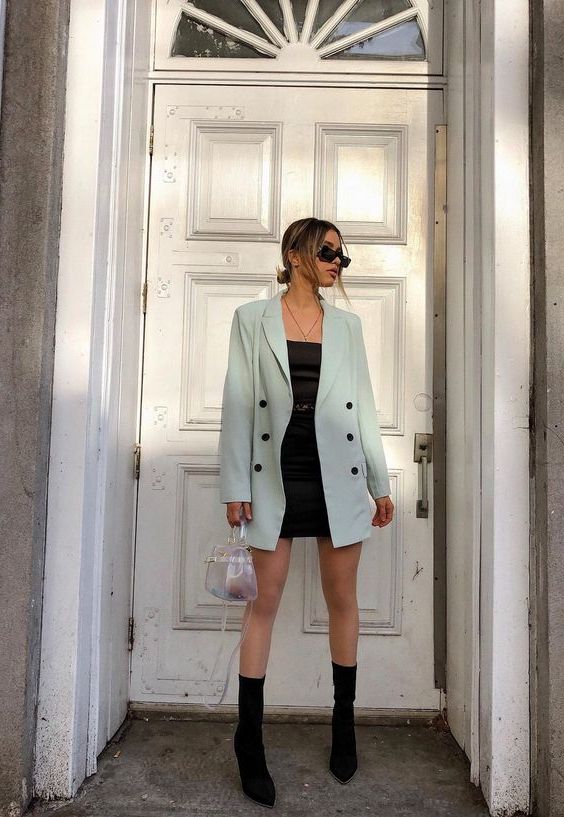 All these images will certainly inspire you to buy yourself mint color clothes. As I have already mentioned, this hue will help you make a real statement anywhere you go, starting from clubs to work. The simplest way of wearing mint is opting for a mind dress.
All you need is to choose an appropriate style, fit, and length and you will never go wrong. If you want to try vibrant coral hue, then you should add this color to your favorite casual outfits and night-out looks.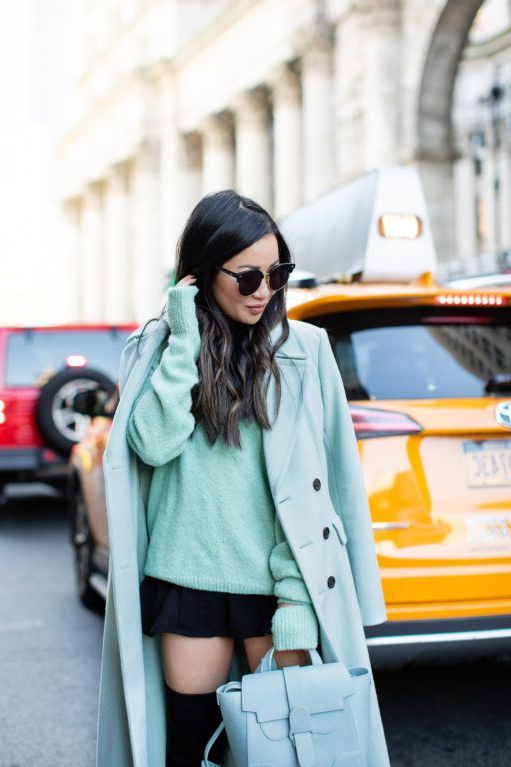 If you want to make a real statement on the streets, then you better complete your basic outfit with a mint color blazer or a fabulous trench coat. Believe me, mint outerwear is always a perfect idea. Scroll down to see more street looks. Anyway, keep on scrolling to see the best ways on how to make this hue work in your everyday street walks.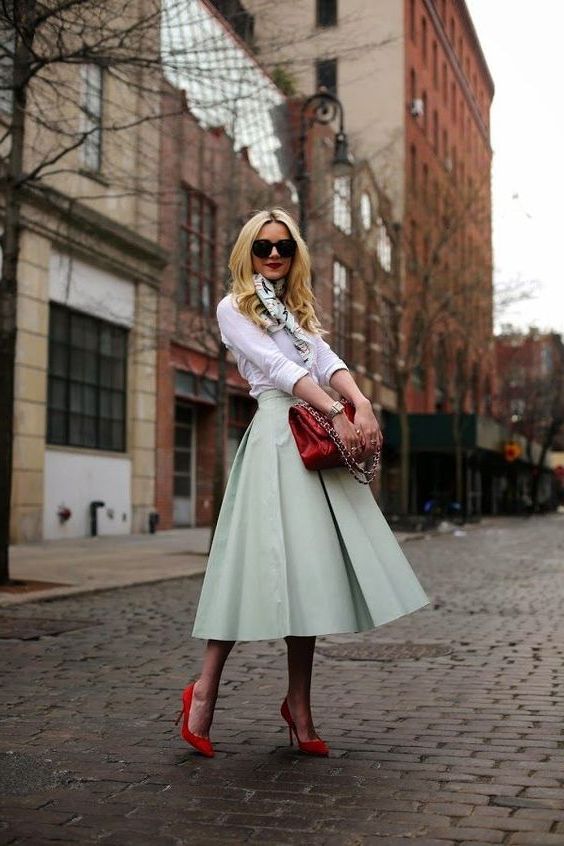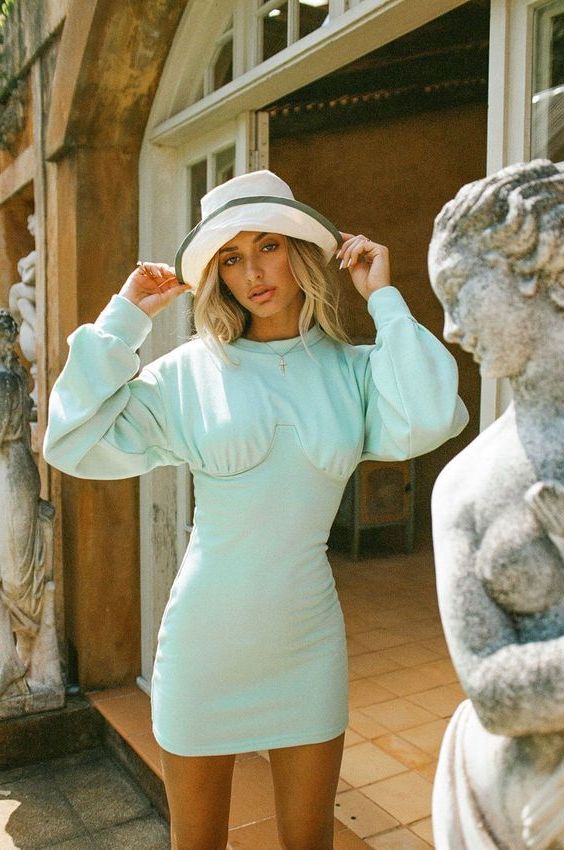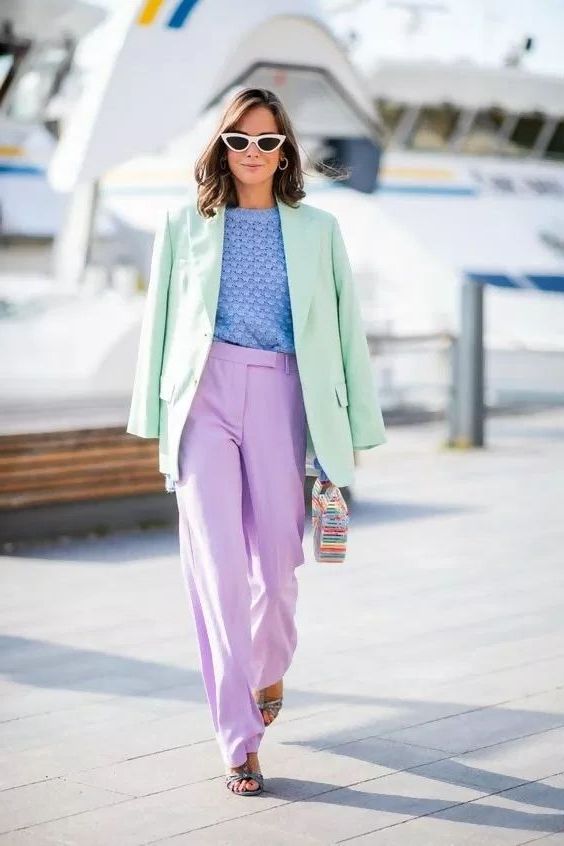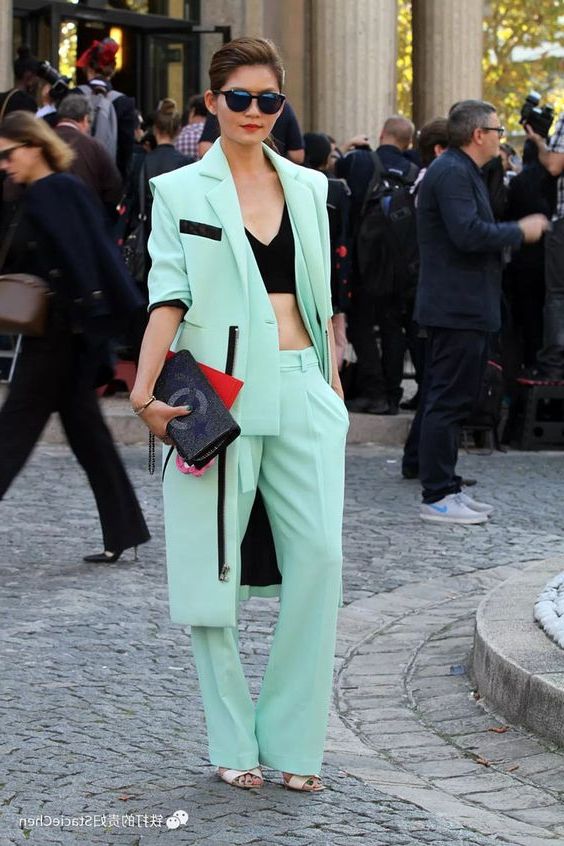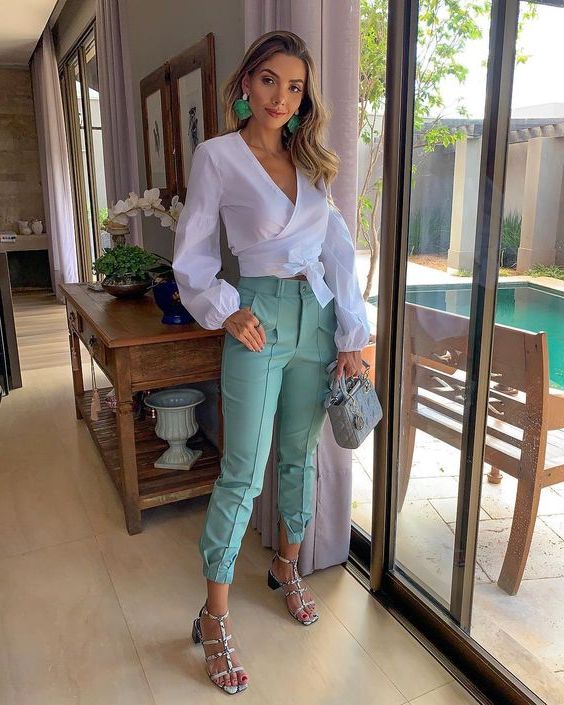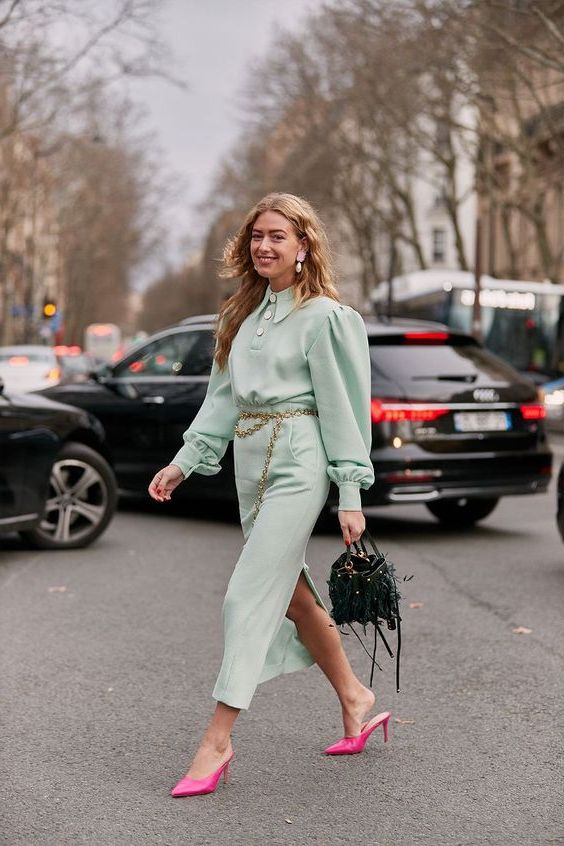 The color of coolness, freshness, and the sea breeze; the color of your favorite cocktail, the color of vigor and courage… It's all about mint. A softer shade of green and turquoise, mint green is a great hit for the up and coming seasons, and we can't get enough of this fresh shade! Minty fashion is everywhere, from clothing to accessories, from makeup to nail polish, and even walls in our homes are painted in this flirty color. It's so universally flattering for almost all skin tones and so fabulous in combination with white, black, peach, beige, navy and almost all the shades of rainbow- so what's not to love? You should pay attention to your own skin tone, to the colors of the clothes you wear mint green with and even to the shades of mint you pick. If you have got obsessed with this bright and flirty color, make sure to see all my street style looks I have already shared with you.
Source: Fashionisers