You can never go wrong with black slacks! Today's blog post is dedicated to black pants and ways how to style them to the office. I am about to show you my favorite work outfit ideas that are easy to copy and upgrade.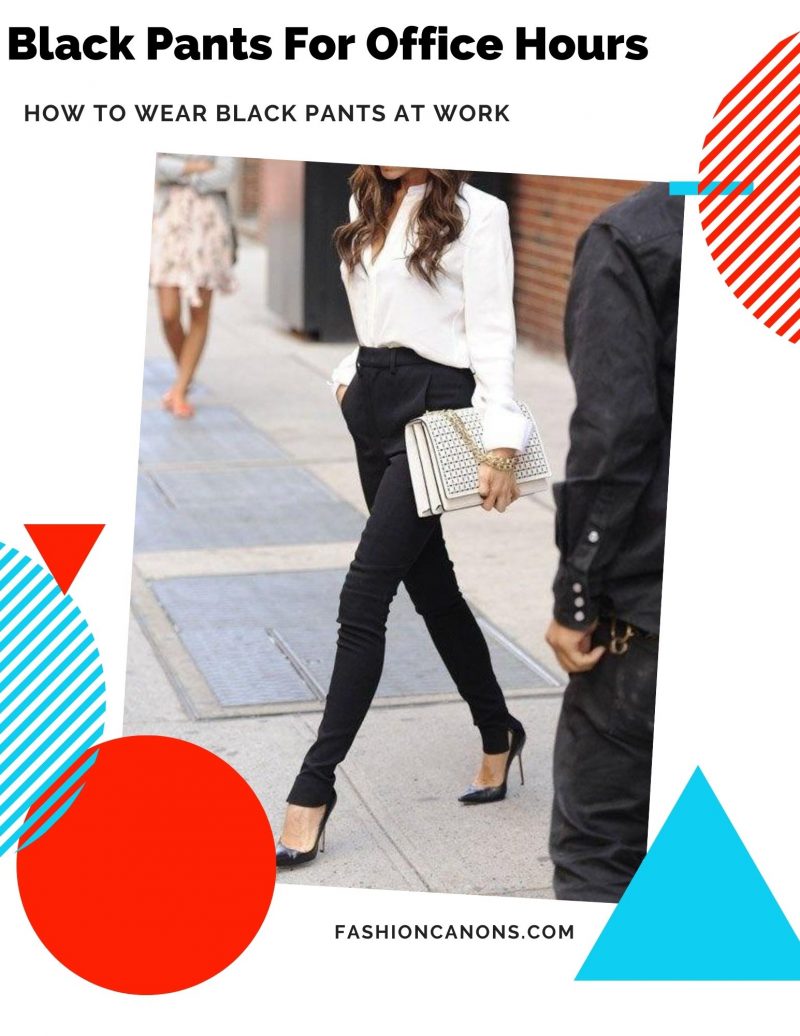 Why black pants are ideal for work? This is a perfect alternative for those days when you are running late to work. Putting together outfits for work is pretty much the same as getting ready to the gym, you either never do it, or you always packed.
The problem with black pants is they are boring and you can end up with a stupid look. My mission for today is to show you fresh looks that might look classy, but they can make your days brighter while staying at the office.
Below are shown easy combinations that make black pants look pretty ladylike and original. Keep in mind one very simple thing: when dressed classic and simple it's always important to keep your details bright and cool. The white shirt and black pants can look great if you add bright shoes, a bag, or a watch. Or it can be red lips, classy jewelry, perfect nails, and a ponytail.
Look for high waist pants that are perfectly fitted and have side pockets. Update them with high heels or classic pumps. Your top should be simple, but please, keep away from T-shirts, they are not allowed to be worn at governed institutions.