Are red sneakers in style this year? I guess the answer is yes, right? If you are in search of ideas and tips on how to style red sneakers, then I've got some cool street style shots where are seen cool ways how to wear red sneakers.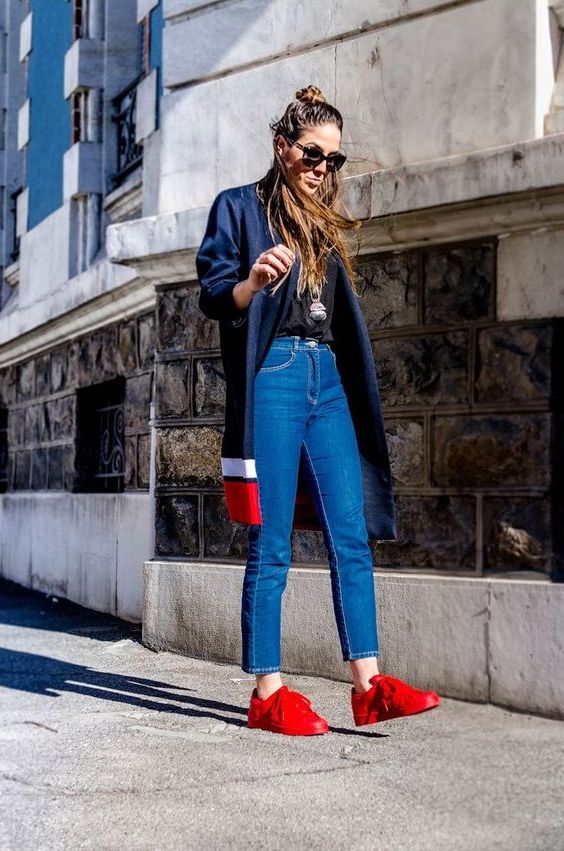 A classic combination of red sneakers and blue jeans. A simple street look for young ladies who are looking for fresh and sassy ideas.
What goes well with red sneakers?
If you're bold enough to buy a pair of red sneakers, then you will know some easy tricks on how to style them right. First of all, don't get shy on what you wear them with.
You definitely should try them on with a crisp white shirt and a pair of dark jeans, but you can try them with a chic white shirt dress too.
The days of going minimalistic from head to toe are long over. Sure, white kicks are still on their high peak, but we want something new and fresh these days. That's where red sneakers come over! Whether they're crimson, cherry, or scarlet, red kicks can be as versatile as white ones. In this collection, I will try my best to show you some of the coolest red sneaker outfit ideas that can give you lots of cool ideas for your next look.
With Black Leggings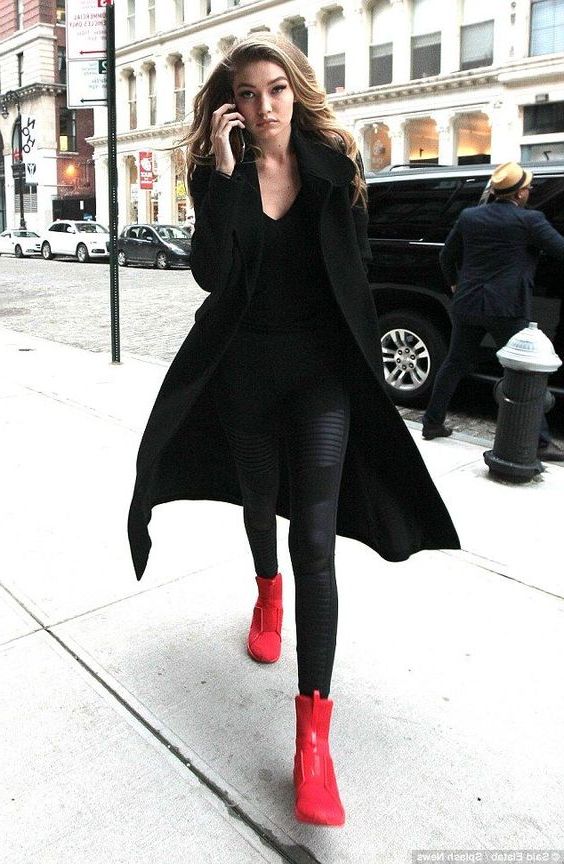 With An All-Black Look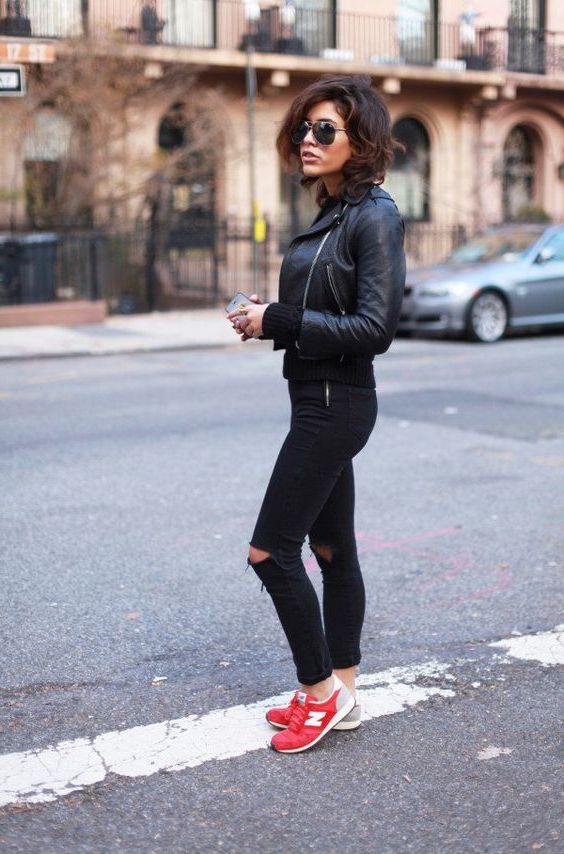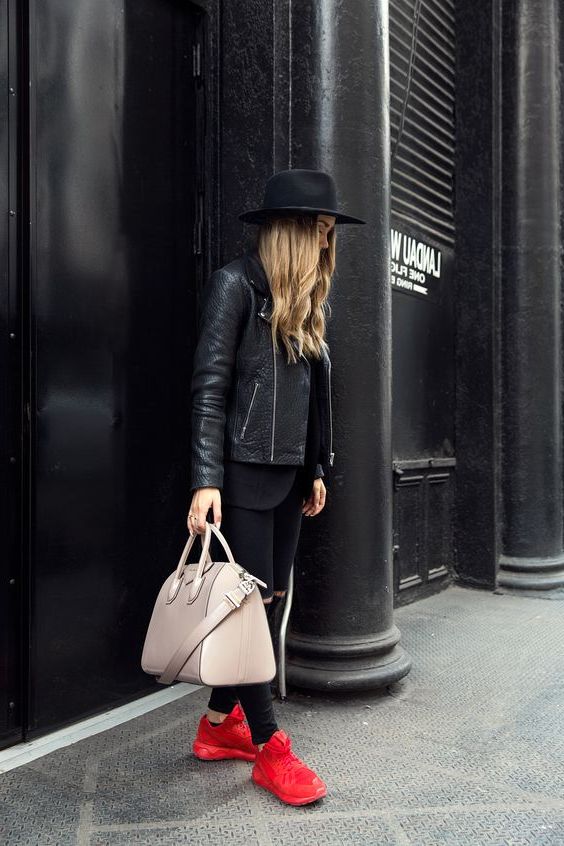 With A Black Bomber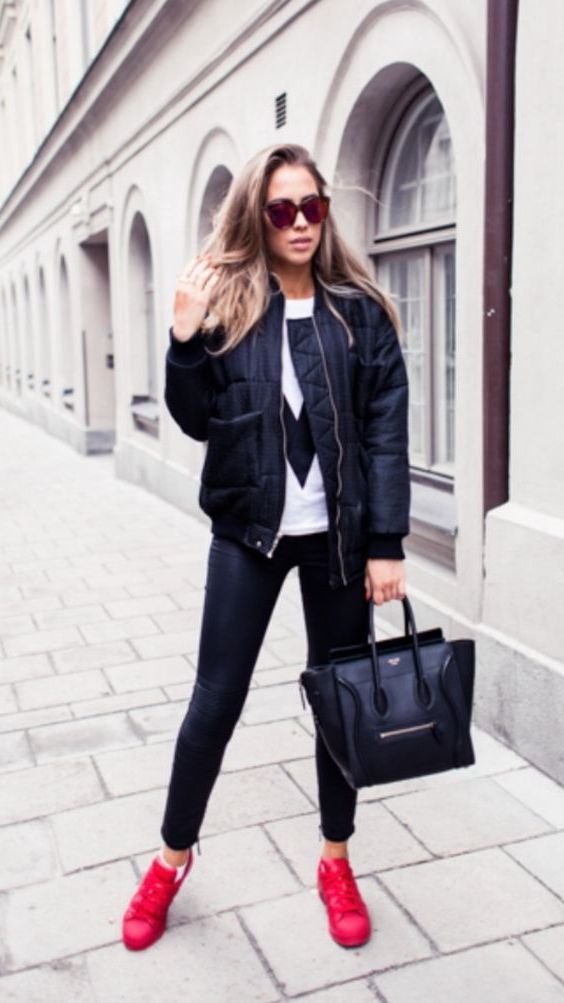 With Camo Print Jacket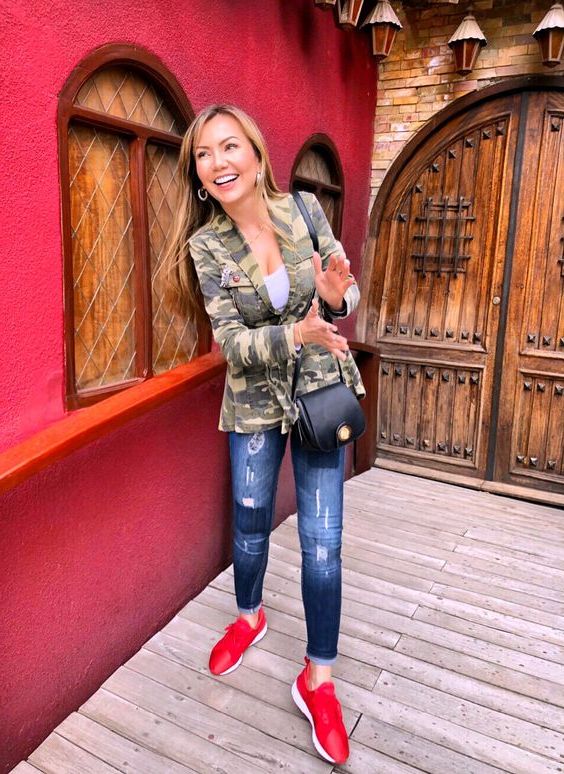 With A Chambray Shirt

With A Chunky Sweater
With A Denim Jacket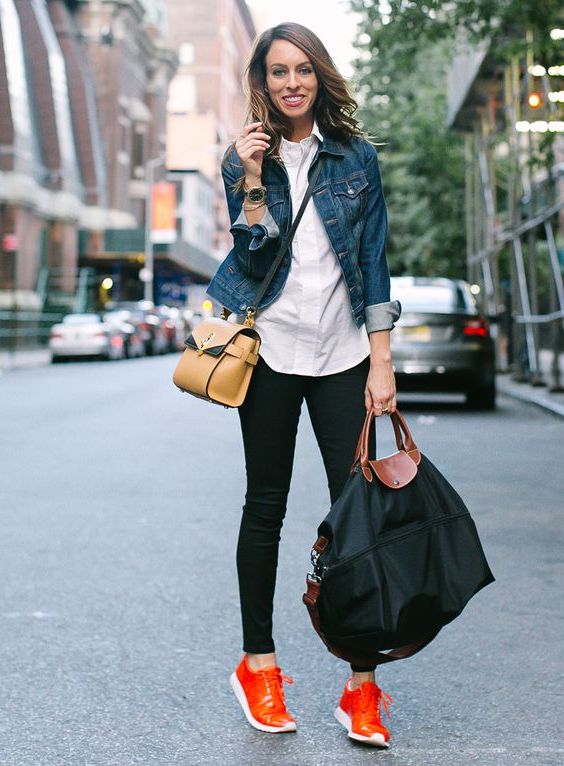 With A Grey Suit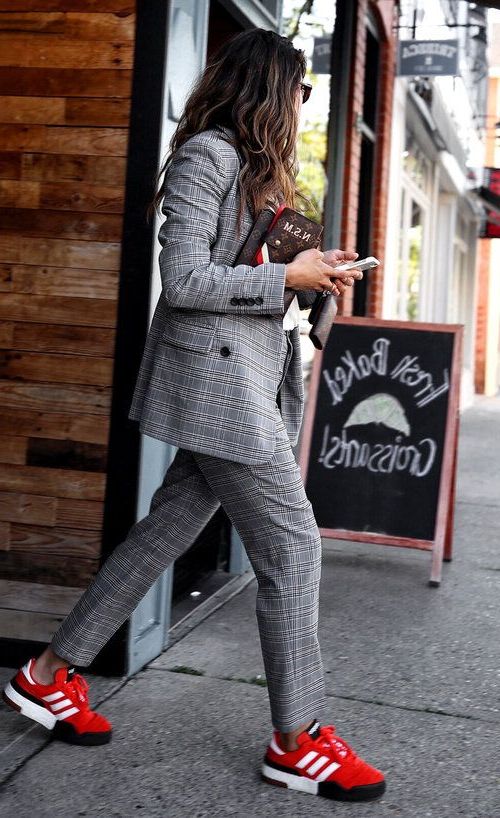 With A Red Suit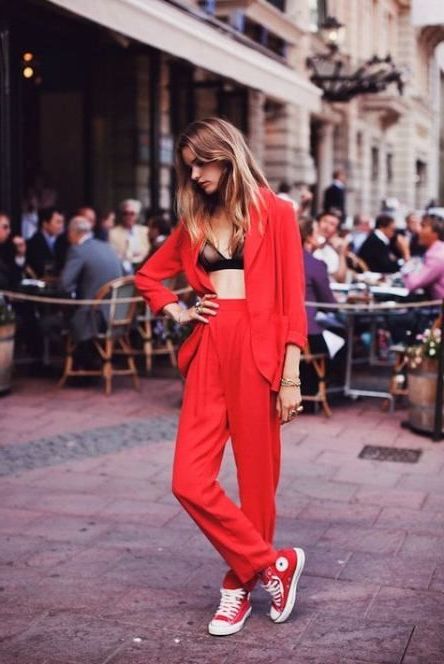 With Skinny Black Pants
With Ankle Jeans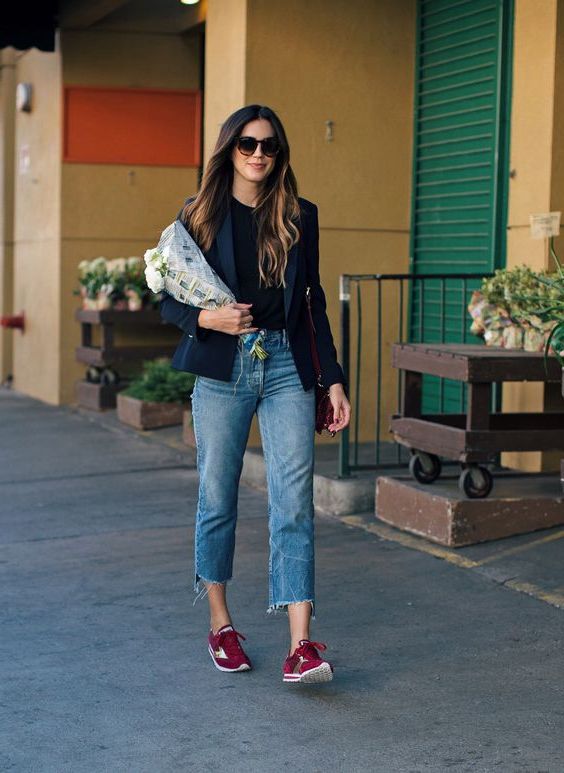 With A Black Blazer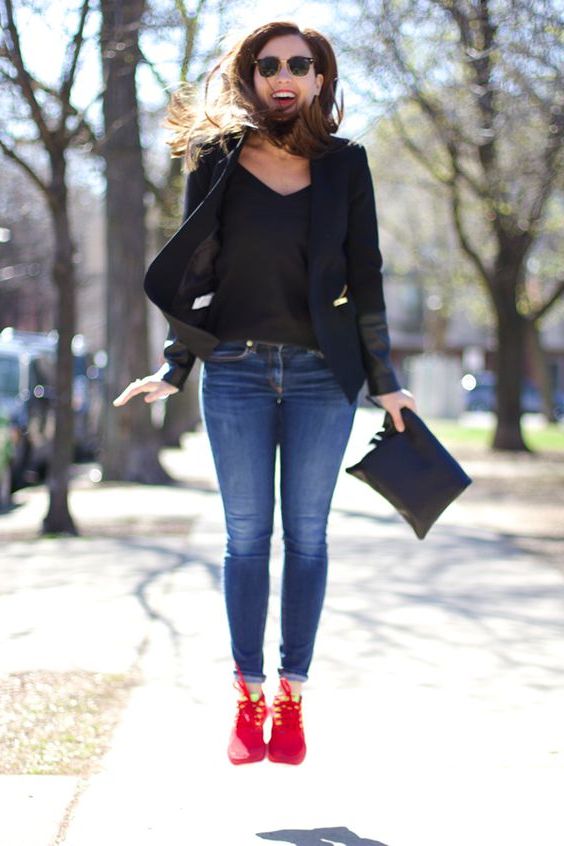 With A Black Dress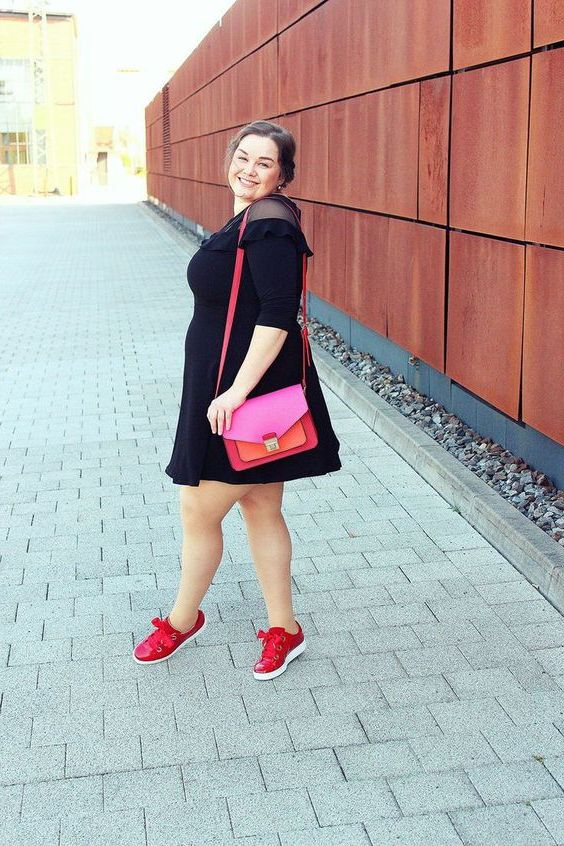 With Black Jeans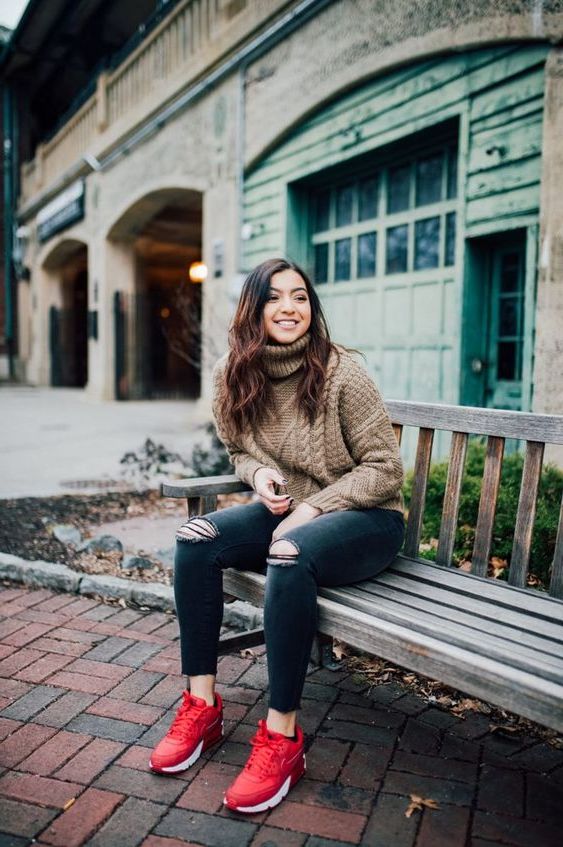 With Black Leather Jacket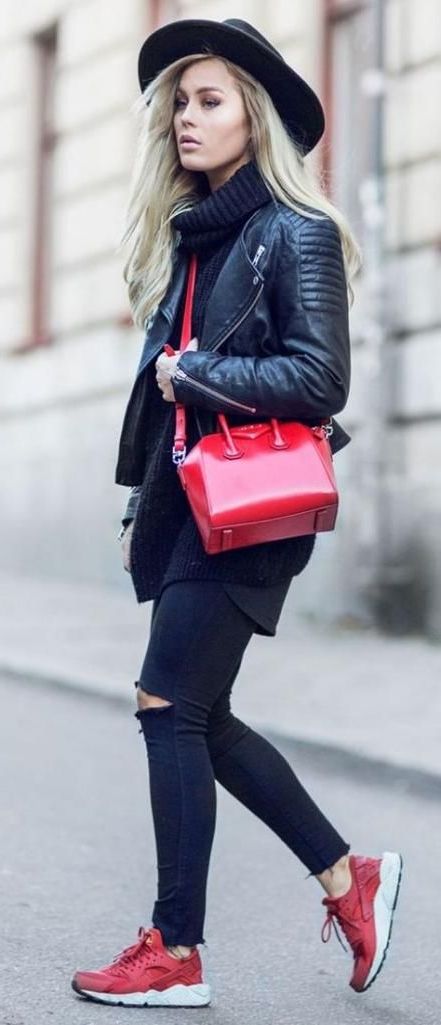 With Black Leather Leggings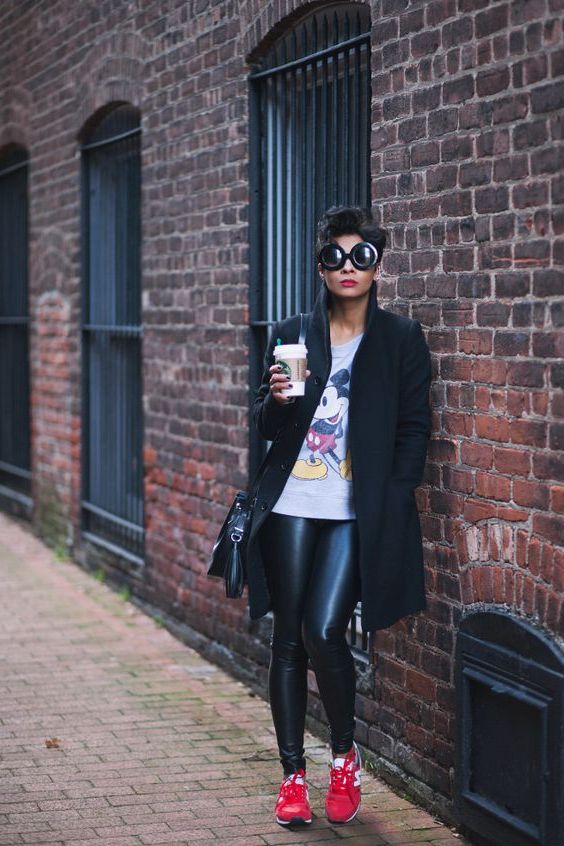 With Black Leather Skirt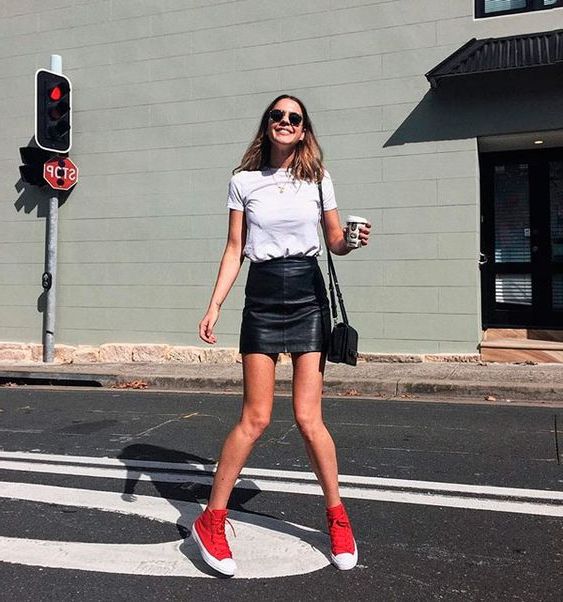 With Black Leggings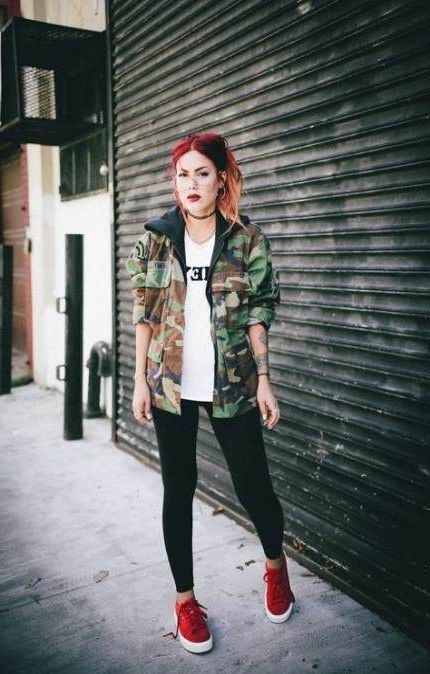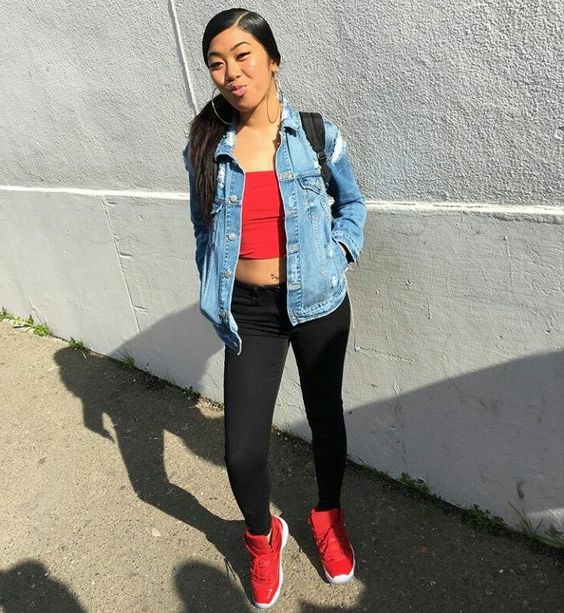 With Oversized Sweater And Leather Pants
With Fur Jacket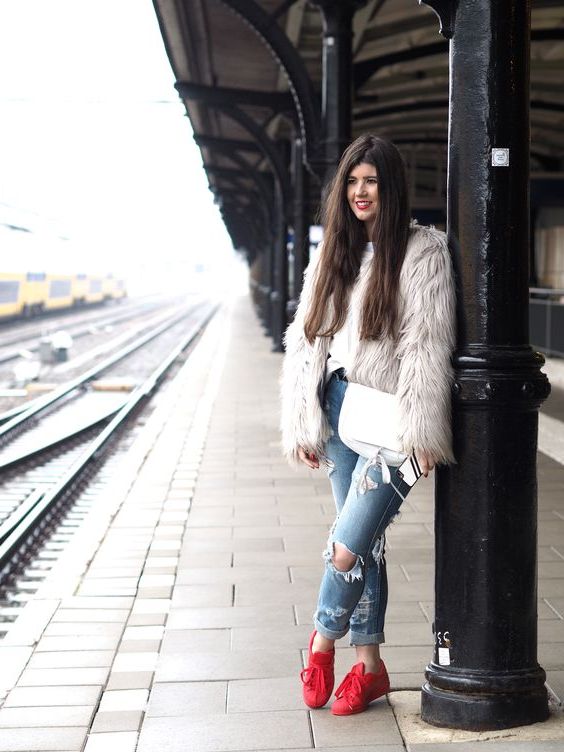 With A Great Coat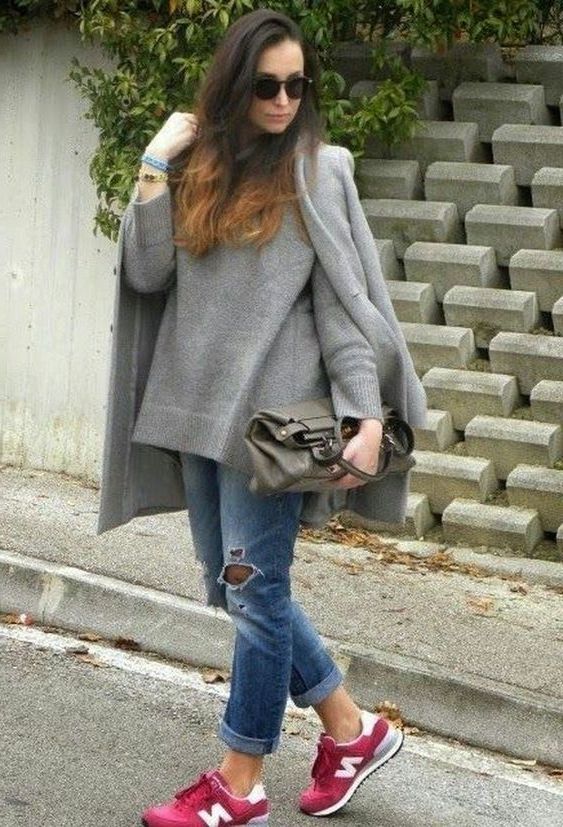 With Grey Pants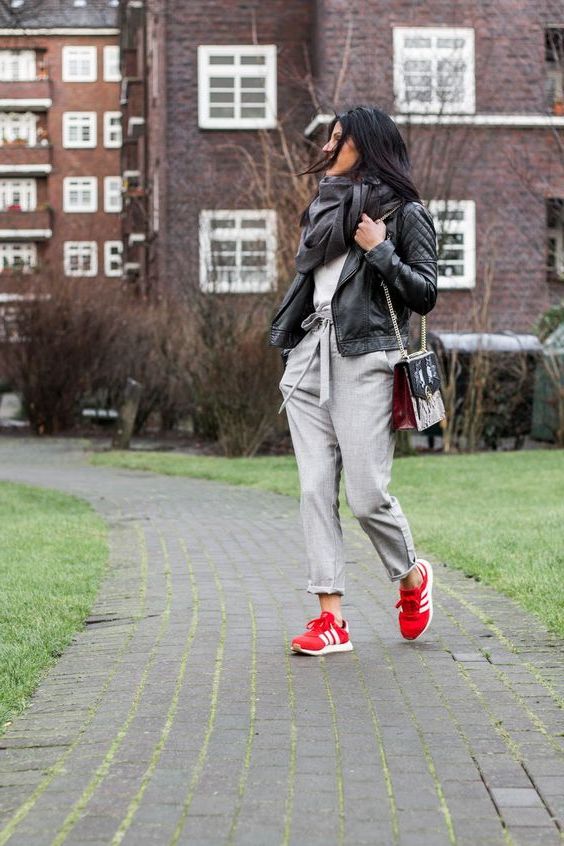 With Knee Ripped Jeans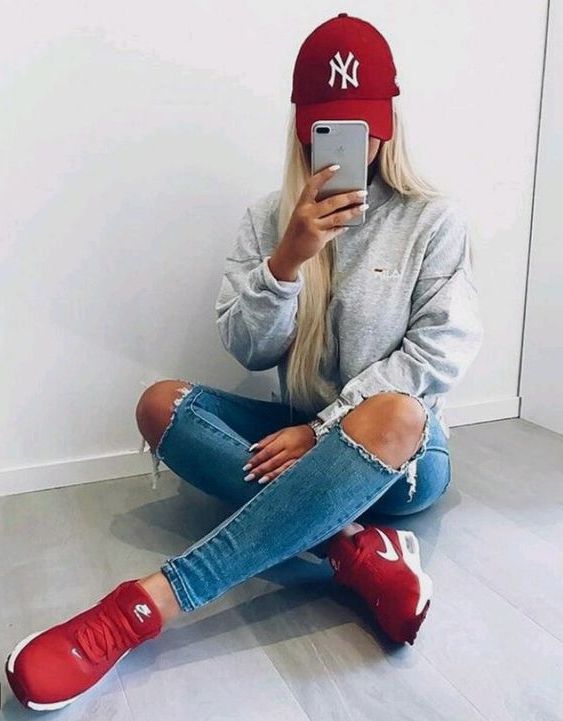 With A Maxi Skirt

With Midi Skirt In Black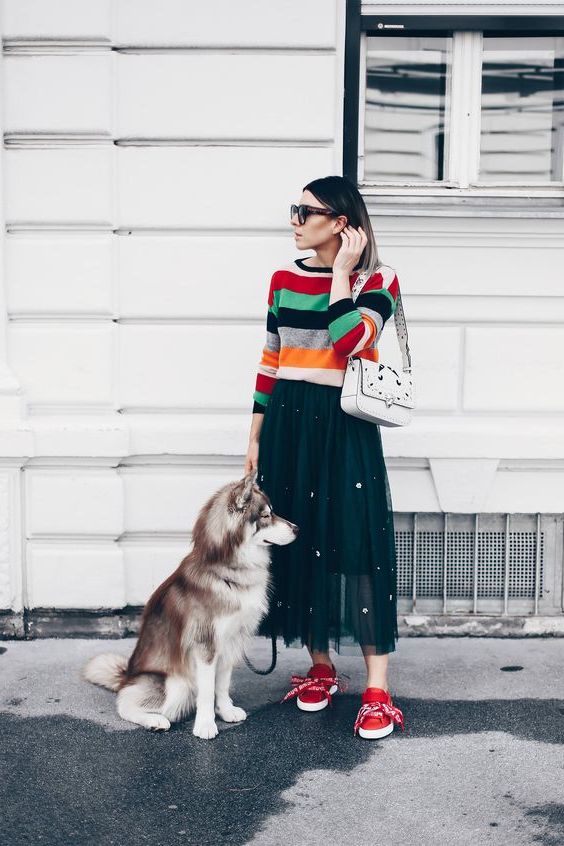 With A Mini Skirt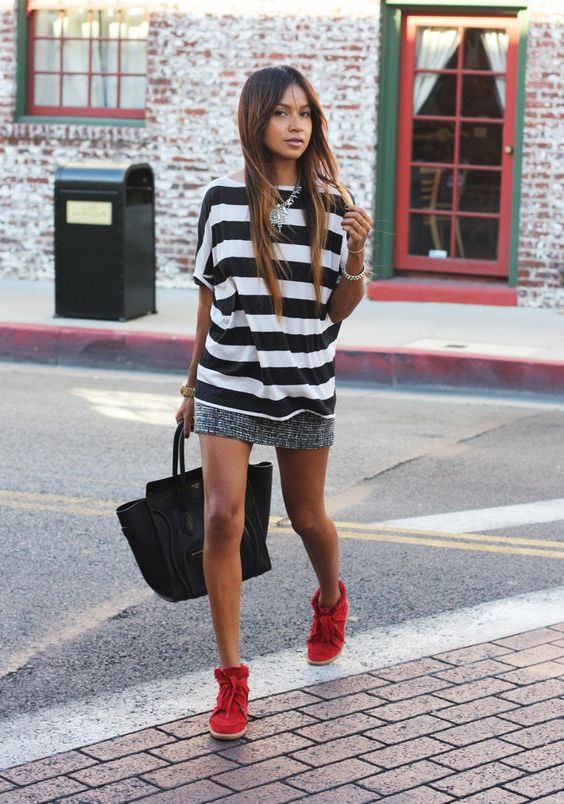 With Plaid Joggers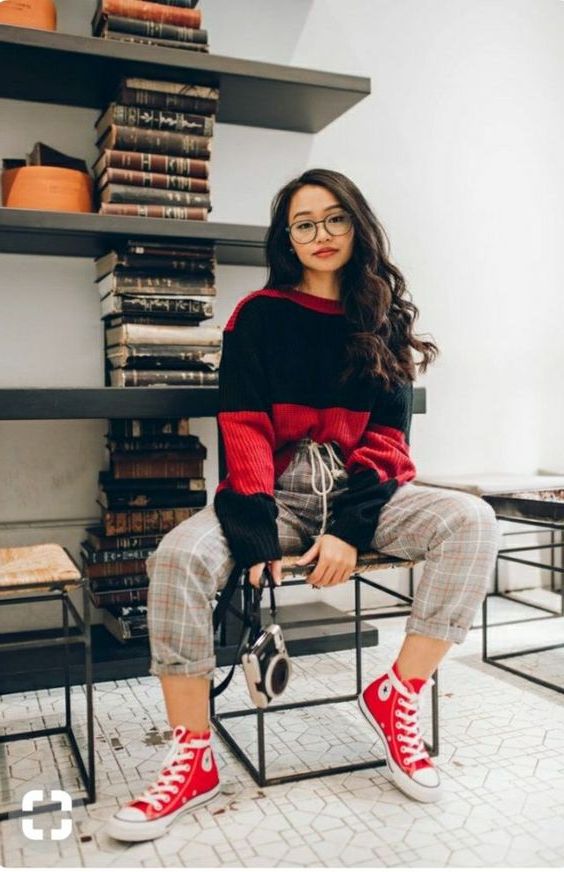 With A Pleated Midi Skirt In Red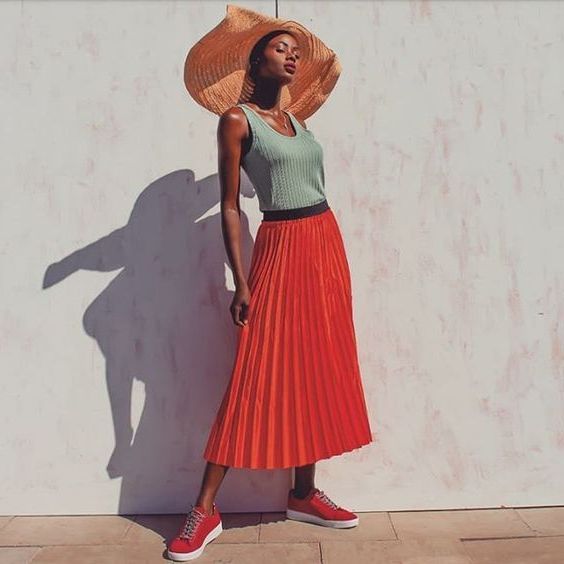 With A Poncho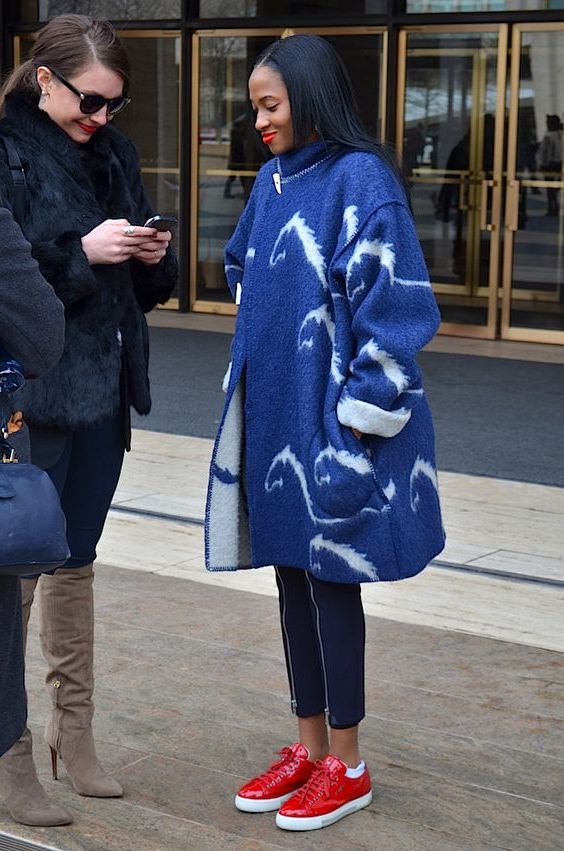 With Red Beanie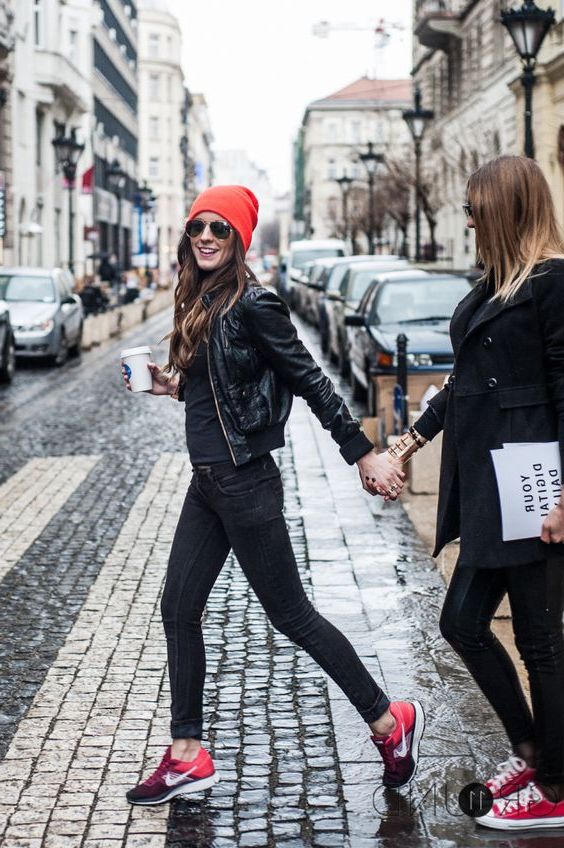 With A Red Bomber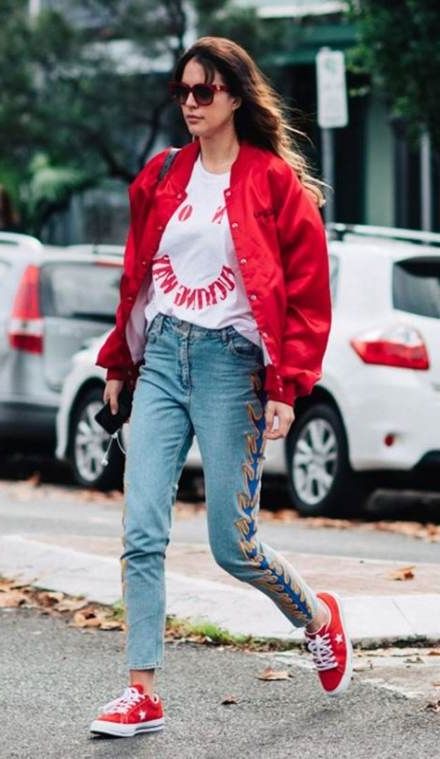 With A Red Coat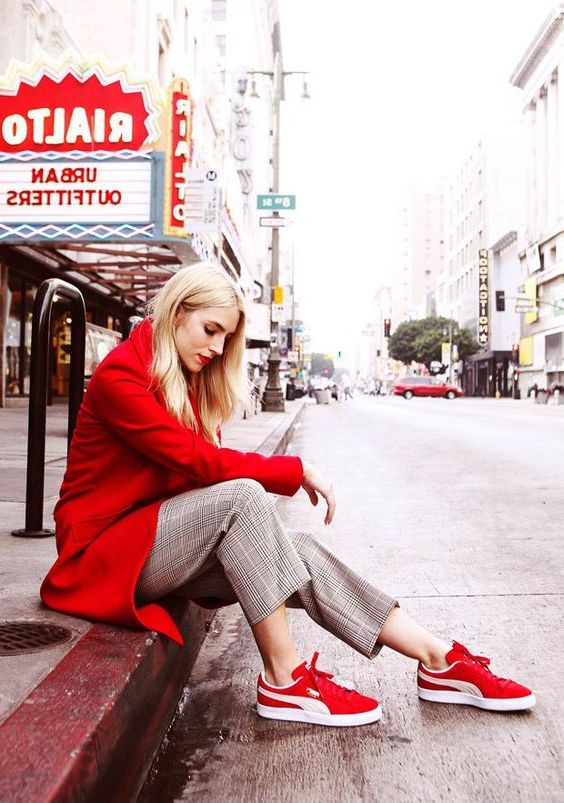 With A Red Hoodie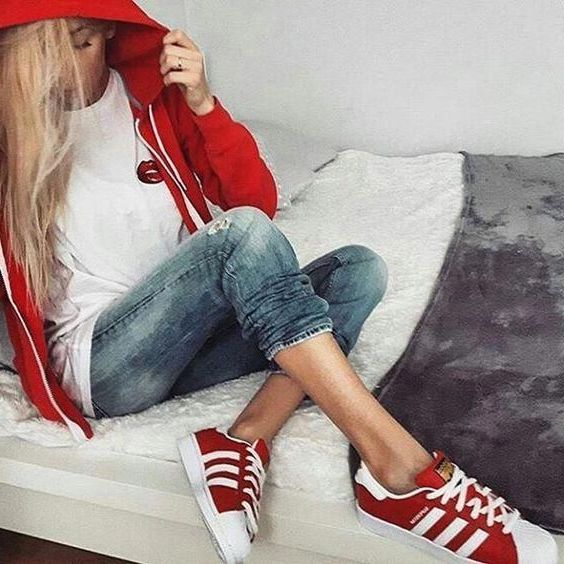 With Red Pants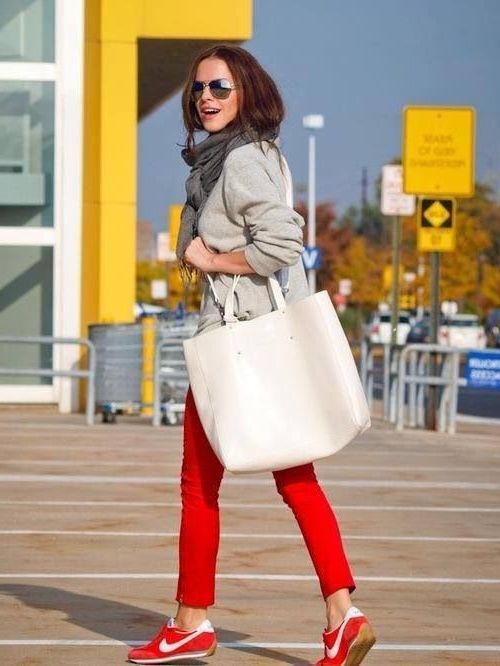 With A Red Skirt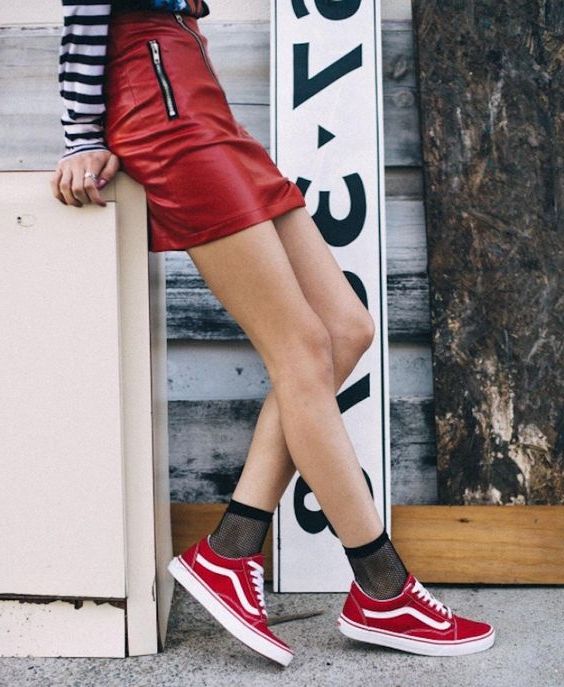 With Red Socks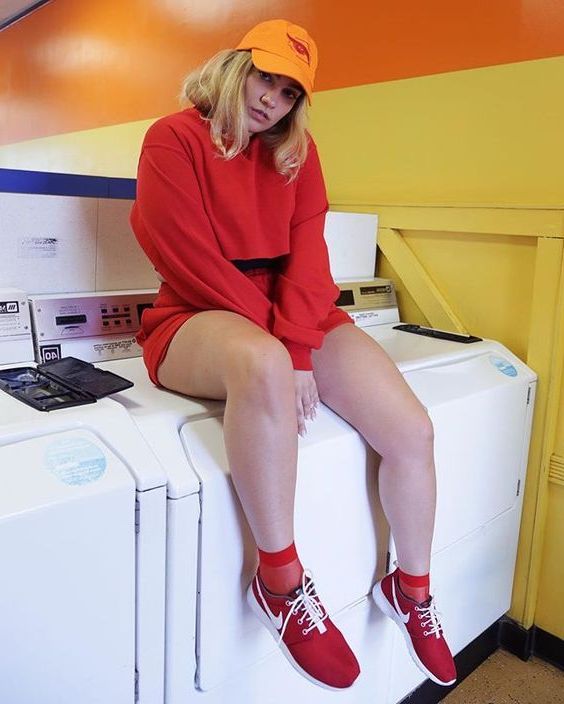 With Ripped Jeans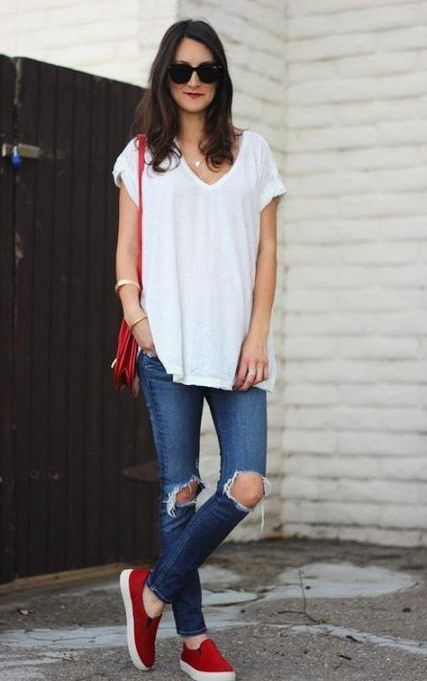 With Knee Ripped Jeans
With Striped Pants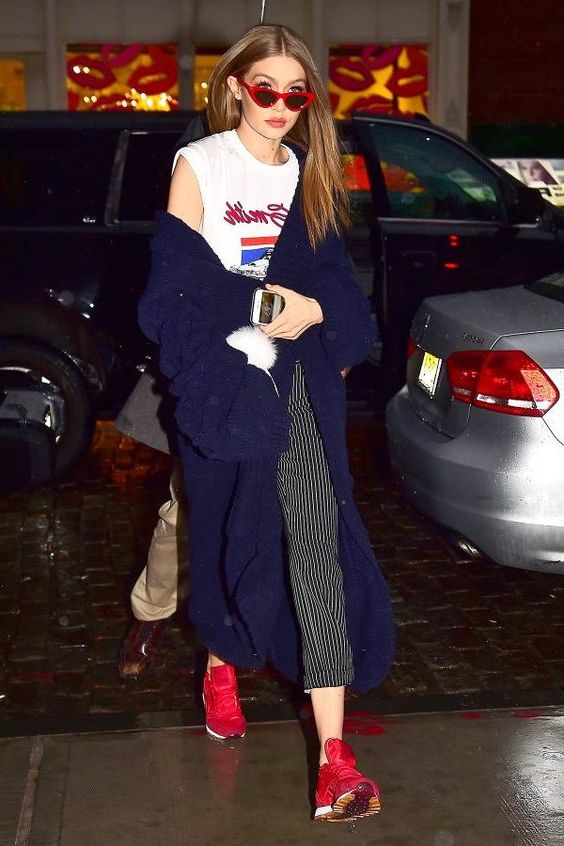 With White Pants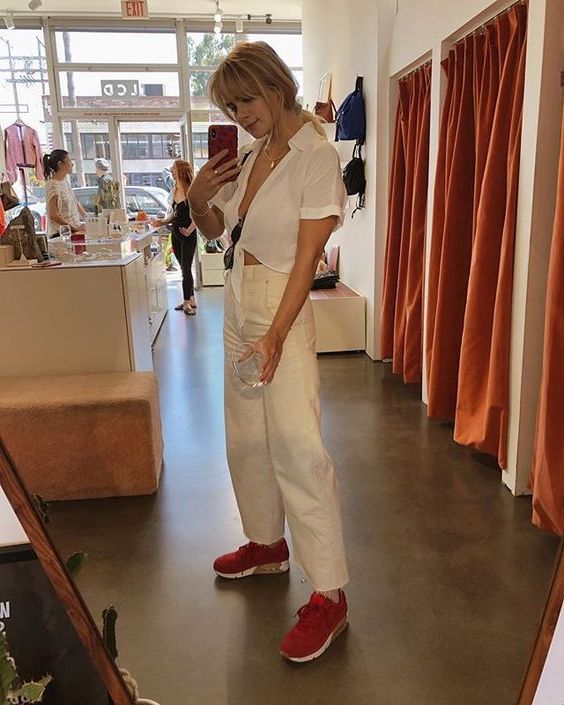 Source: WhoWhatWear