Recently, the shirtdress has become incredibly popular. Today's topic is about ways how to style shirtdress in order to look at your best. You are going to see some of the coolest street style options and ways how to combine this garment in real life.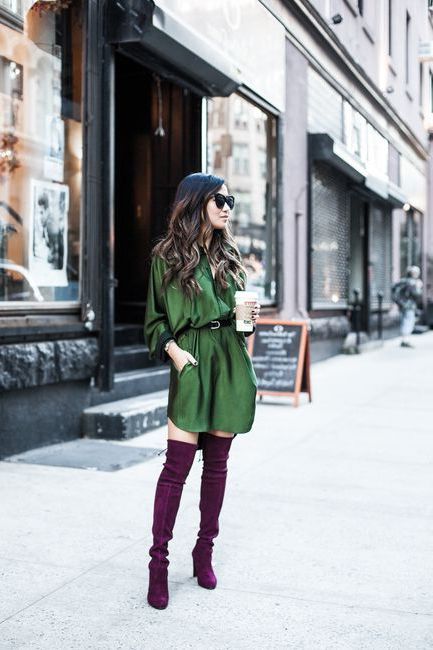 First, let's figure out what a shirtdress is. This is a dress, which style is usually straight or comes with an A-line silhouette. The distinctive features of this dress are a collar and buttons along the bodice.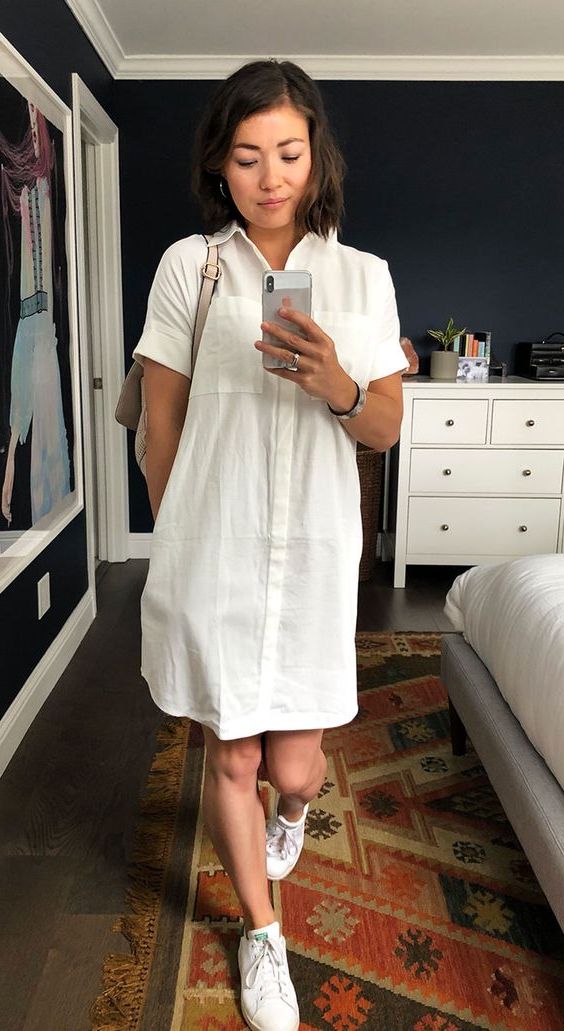 Versatility is the synonym to this style of the dress.
Thanks to the relaxed fit, the dress does not restrict your movements and it is very comfortable.
The cut is longer and it gives an additional romance touch. You will find lots of beautiful designs that will emphasize your style.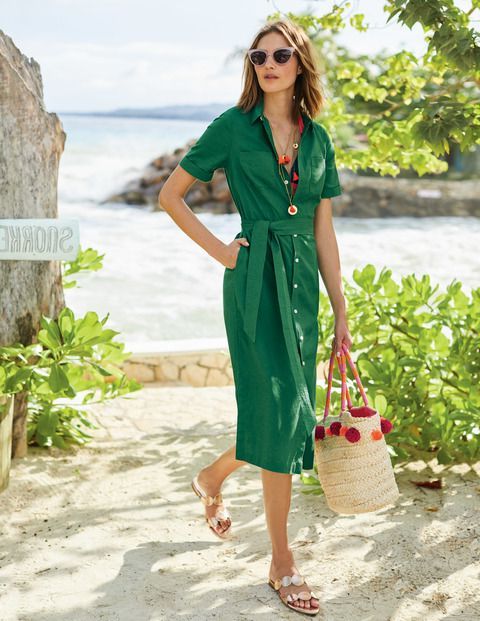 What shoes to wear with a shirtdress. If you are looking for something casual and French chic, then you can try on ballet pumps. For a glamorous night out you can try on sexy stiletto sandals that will add an effortless, balanced silhouette. The brogues are ideal for a tomboy or androgynous touch. I love to see girls wearing cool shirtdresses and 1970's inspired chunky heels. If you are a boho-chic girl, then try on ankle boots for a casual office look. If you need a more formal office look, then you can try on classic pumps with your favorite white shirtdress, black blazer and a pair of sunglasses for a more professional look. If you wanna make things look modern, then roll up your sleeves, wear layered necklaces and statement bracelets.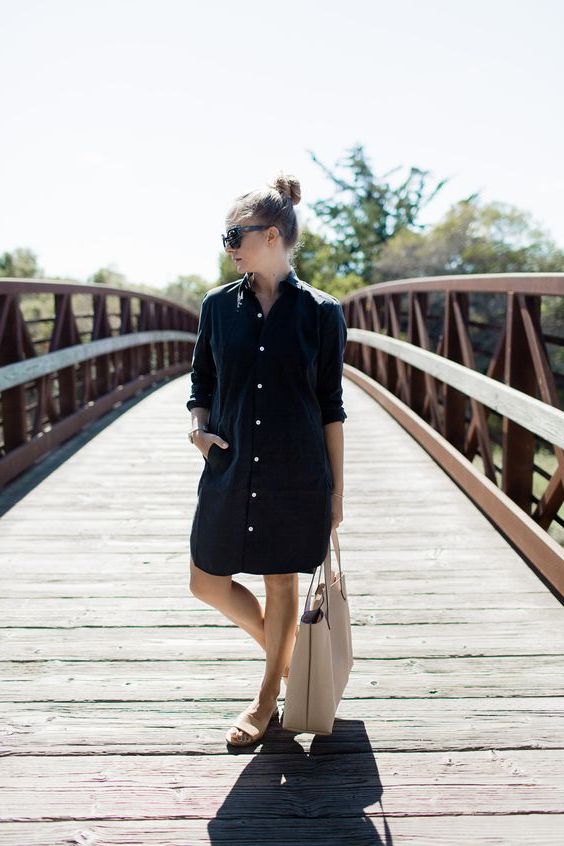 And the most important advantage of this shirtdress is that it will suit girls and women with any type of figure. This dress is able to visually correct the problem areas, thanks to the free cut. Plus, slender ladies can also wear such frocks.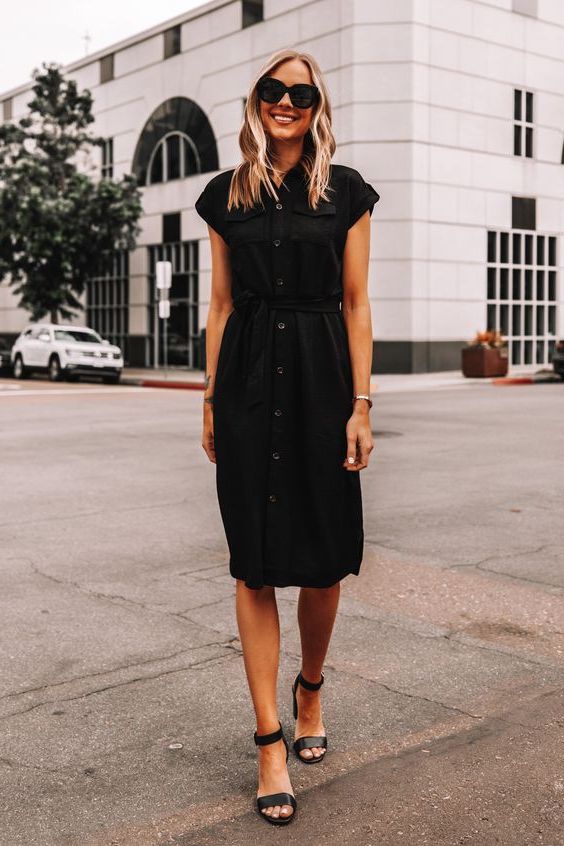 Shirtdresses vary in lengths, they come from maxi to minis, so you are free to choose whatever design you love. I personally love wearing them with belts (this option is suitable for more for curvy shaped ladies).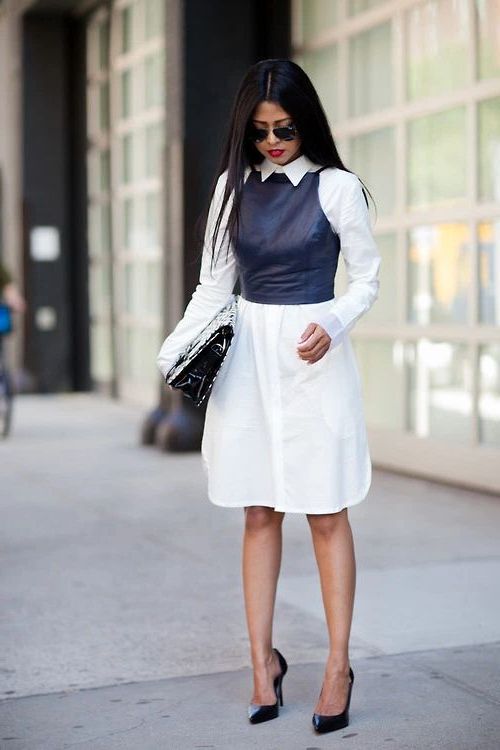 What to wear with a shirt dress
The main questions that girls often ask when buying a shirtdress: "Should I wear it with jeans, tights, or just on my bare feet?" In fact, there is no single solution, it all depends on your style and taste. There are only a couple of rules that can be useful for you.
Here we see a chic white shirtdress completed with a brown leather bag and flat sandals. Complete this look by adding fancy oversized shades. If you do like to see more trendy sunglasses, check out my post where I share tips and ideas for every face shape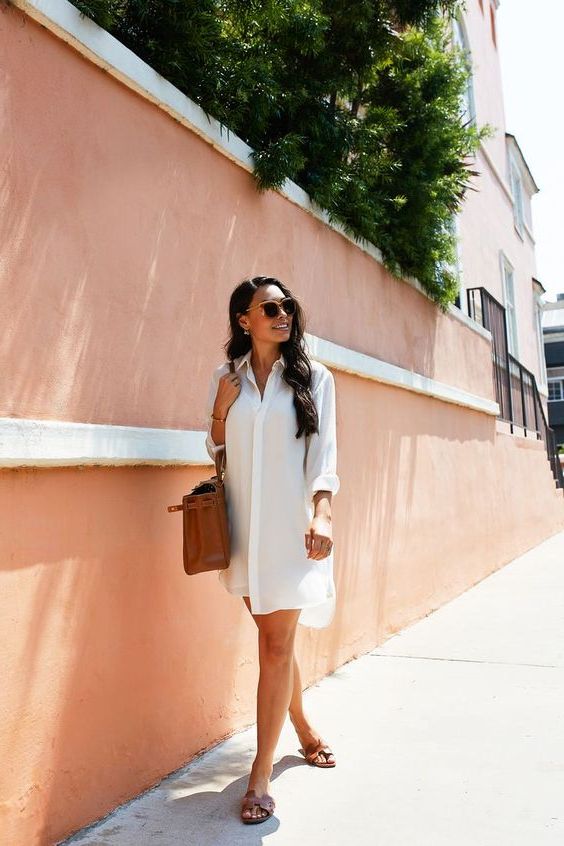 A mini-length shirt dress can be worn with jeans and tights, and the owners of slender legs can wear it with bare feet. If your dress is made of fairly mesh fabric, it is better to wear it with jeans or leggings (even if it is a MIDI length). If everything is fine with its transparency and the length is midi or Maxi, then the most suitable way of wearing it is without jeans or leggings.