Here are collected my favorite street style ideas on how to wear gingham skirts and look trendy. There are lots of easy to wear ideas you can easily implement in your everyday outfits. If you think that gingham is an outdated print, then you better think twice. These plaids are coming back and you better know how to make them look chic on you.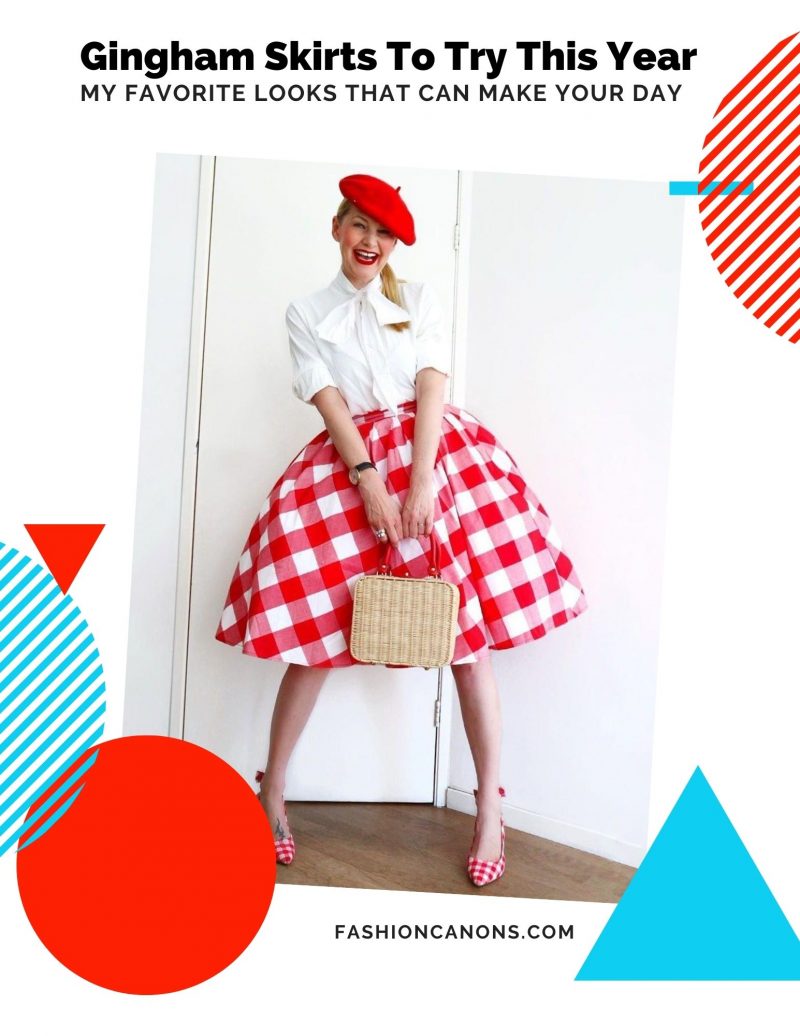 Why Should You Wear Gingham Skirts
First of all, gingham is still going strong as a trend. Plus, this print makes you look fresh and be in the center of everyone's attention. This skirt is this summer's must-try piece of clothing.
If you are looking for a timeless gingham piece, then it's a skirt. If you wondering how to look fashionable, then look no further than a gingham shirt.
What To Wear With Gingham Skirts
Gingham's skirt is graceful by itself. That's why you can try it on with lots of garments. But I recommend styling it with classic, neutral color tops, like white, black ones. You will get an effortless fashionable outfit for all occasions. You can even complement your style with a long necklace to add some more flair to your outfit.
I personally like to pair gingham with bold colors. I own a midi gingham skirt in black-and-white colors with yellow tops, brightly colored graphic tees, red blouses, purple sweater, and it was completely adorable. I feel like they can be worn with almost any style.
With A White Crop Top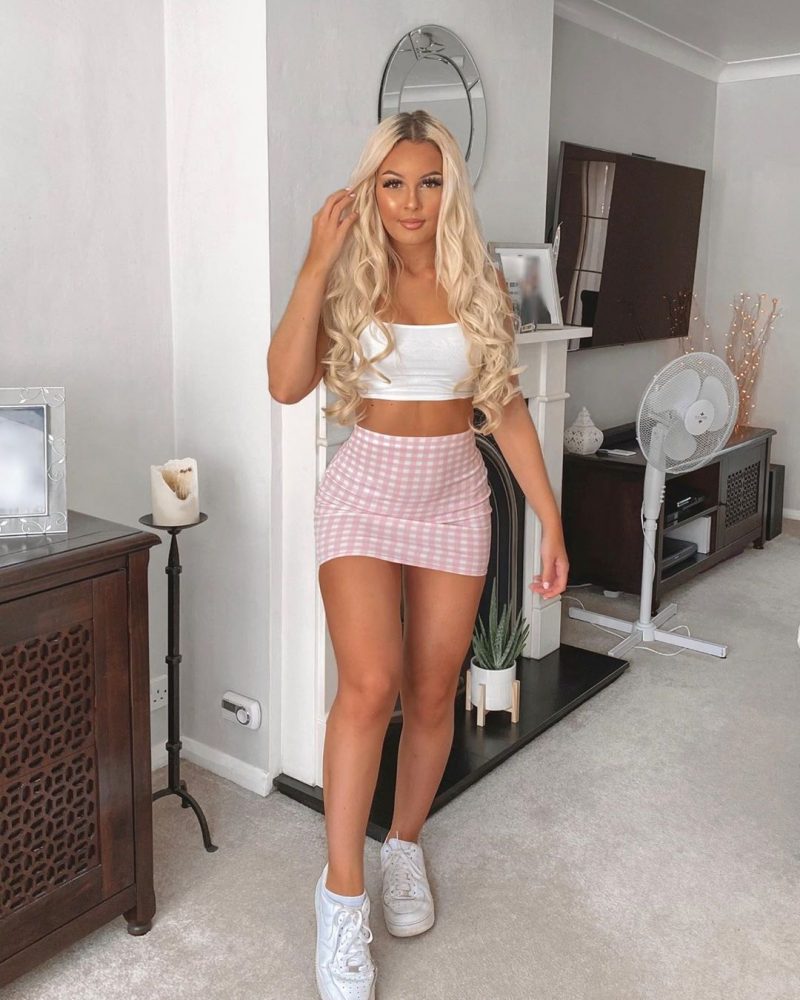 With White Pussy Bow Blouse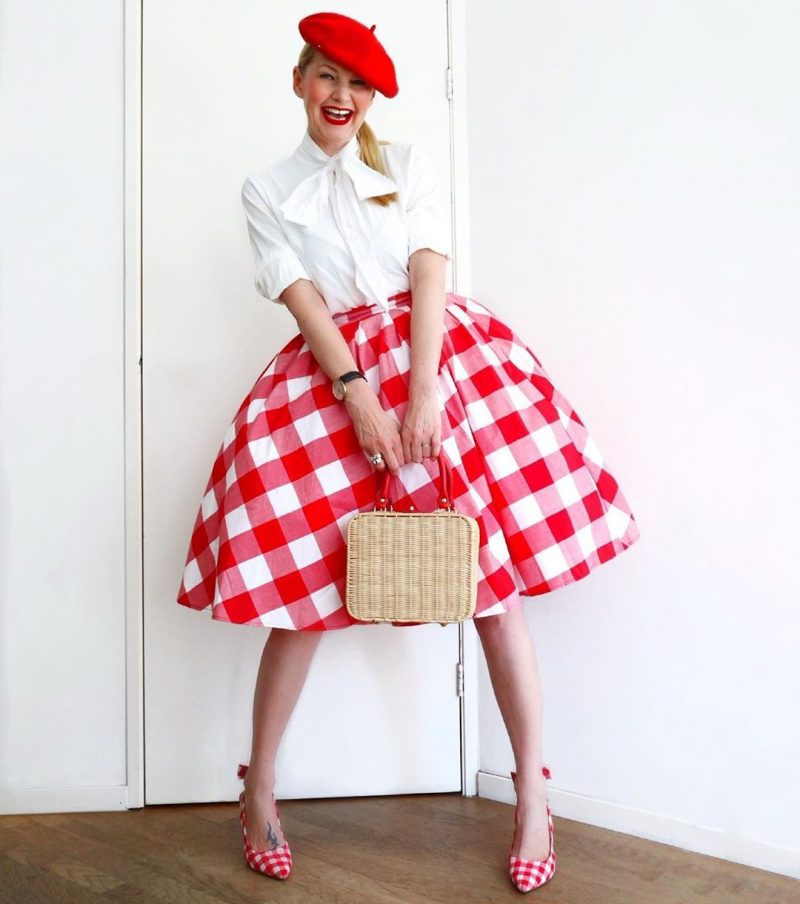 With Pastel Blue Sweater Tucked In
With Black Sweater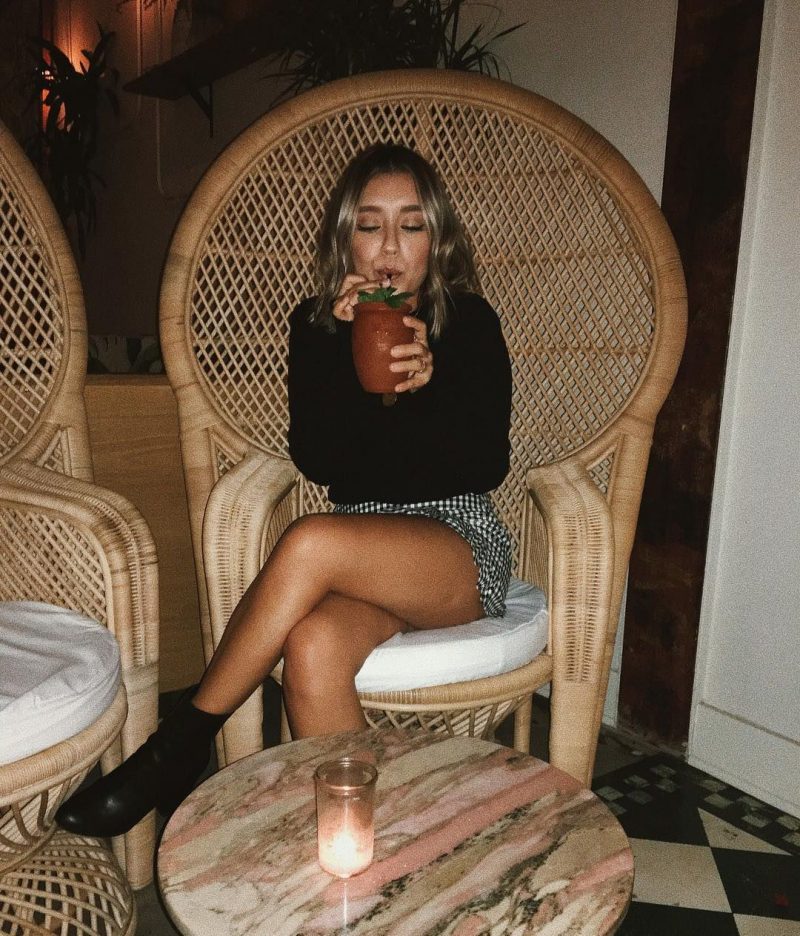 With Black Leather Jacket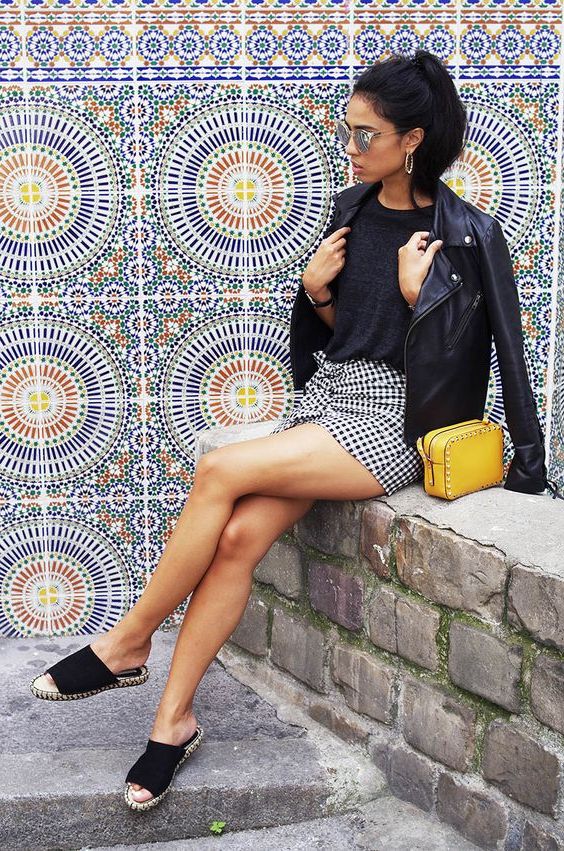 With Black Bodysuit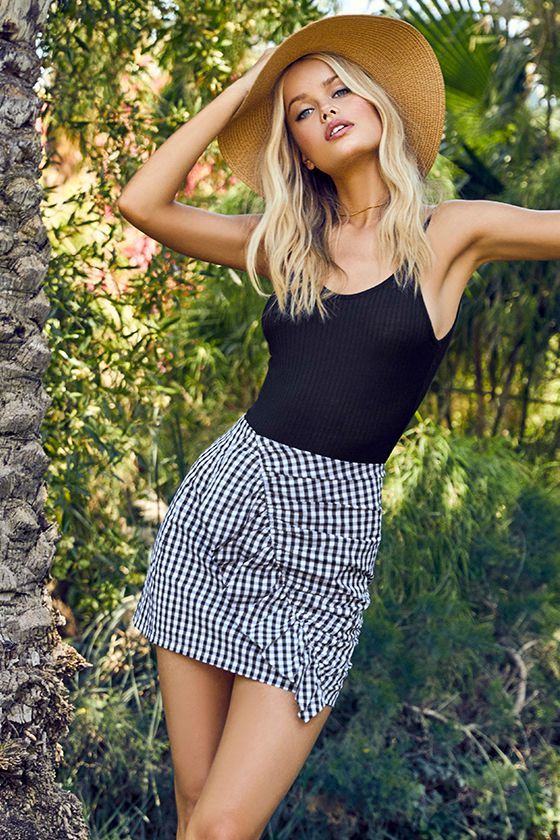 With Denim Jacket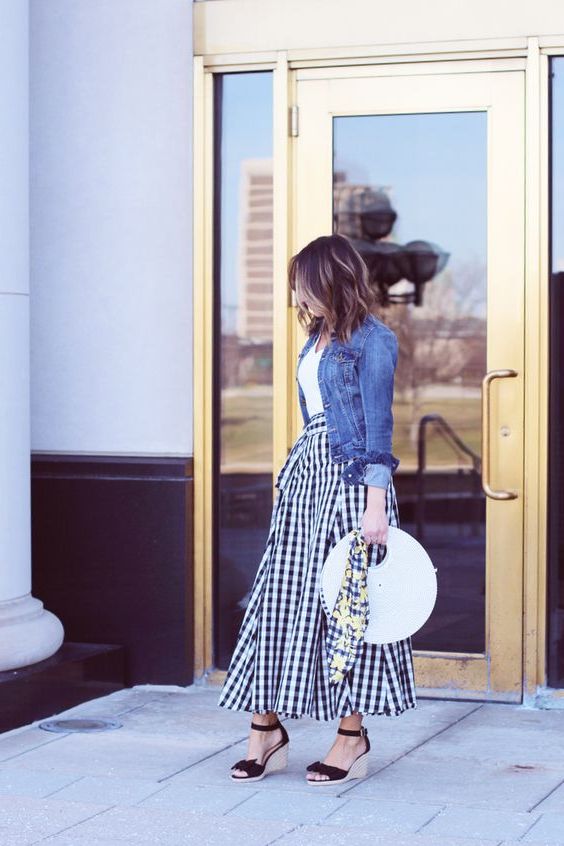 With Classic White Shirt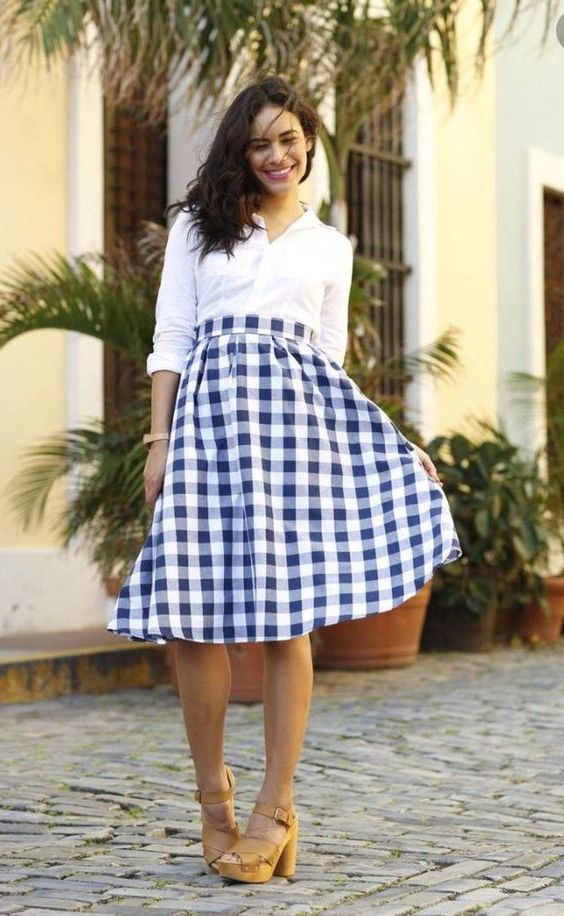 With Semi-Sheer White Blouse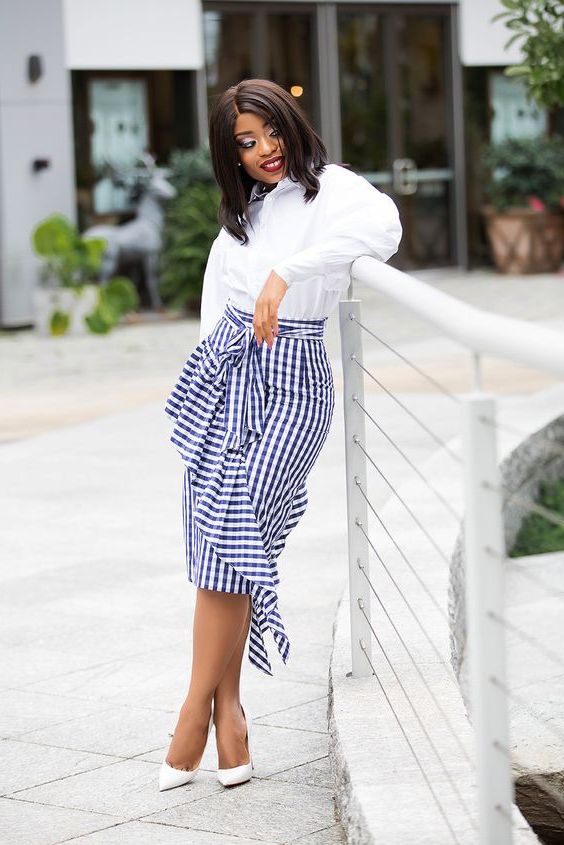 With Red Jacket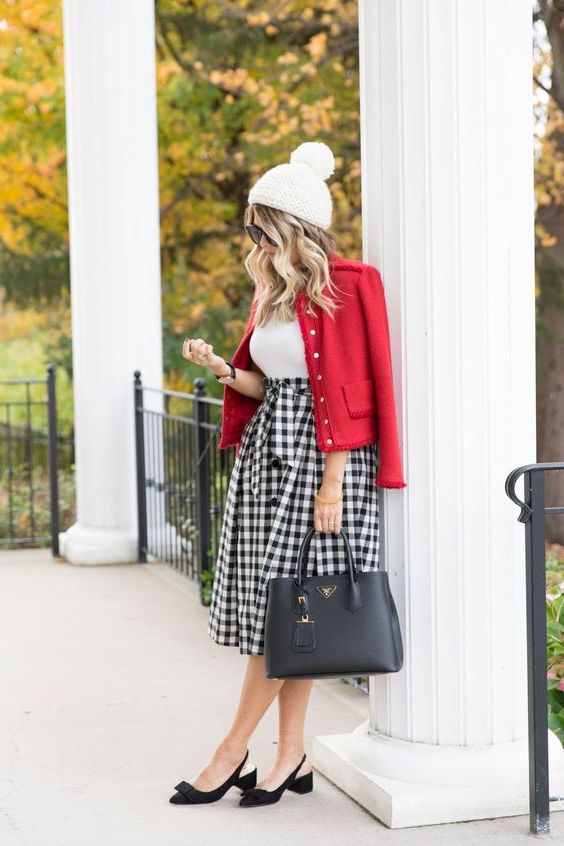 With Black Tee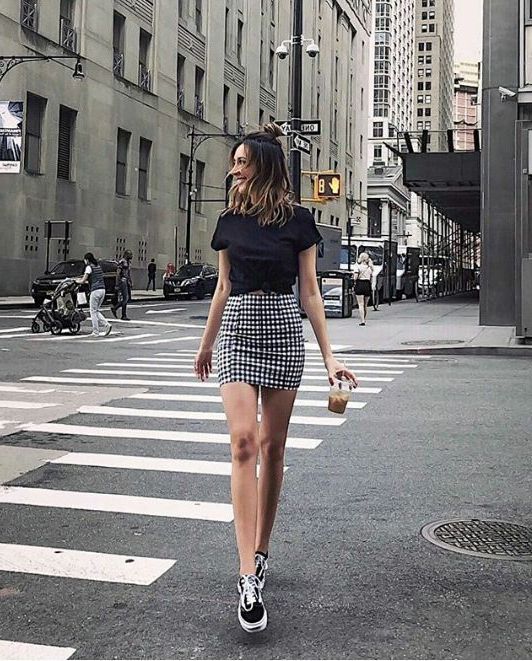 With Pink Cropped Blouse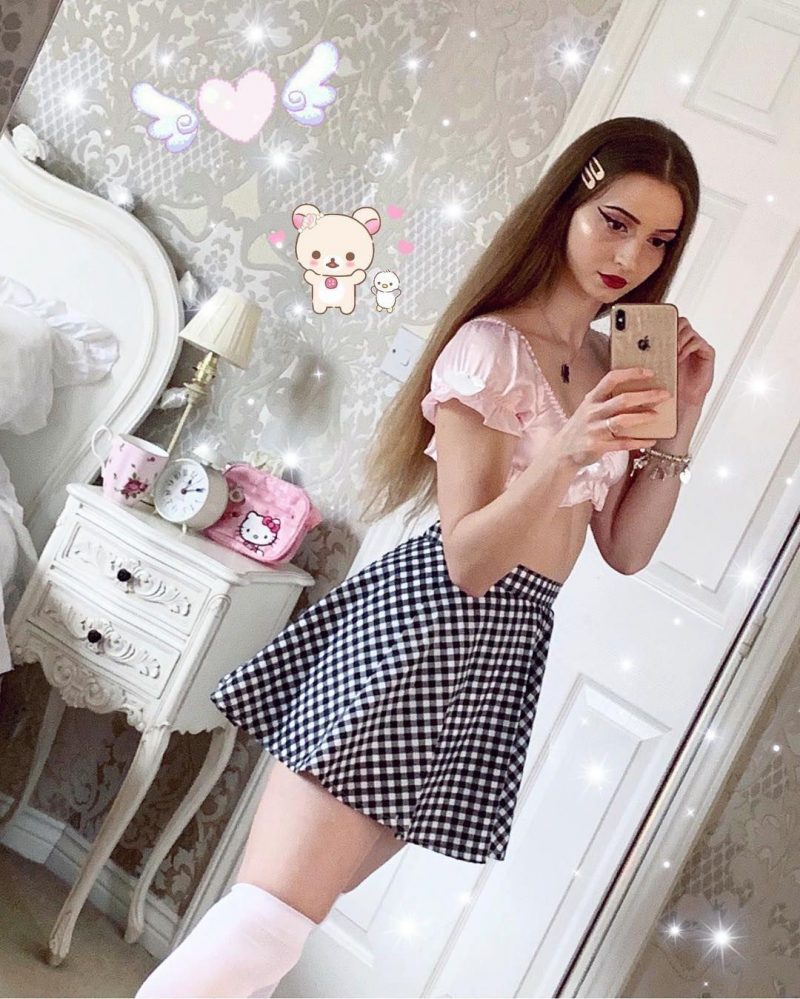 With Oversized Sweater In Blue