Hello, my dear fashion readers! It's been a while since my last post. This time I want to draw your attention to my favorite black and white fashion trend that is so must-have for the Summer season.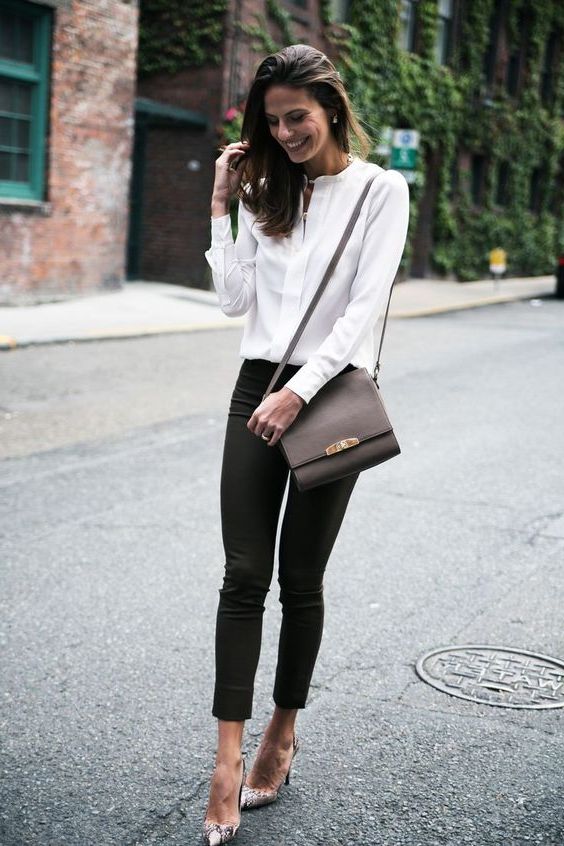 We are about to see black and white striped dresses, head-to-toe white structured separates completed with black sunnies and cuffed heeled sandals, black-and-white maxi gowns, white sheer slip dresses worn atop black bodysuits, white high-neck tops tucked in black sweatpants, chevron striped fit-and-flare frocks, etc. Anyway, check out my favorite photos and let me know your thoughts in the comments below.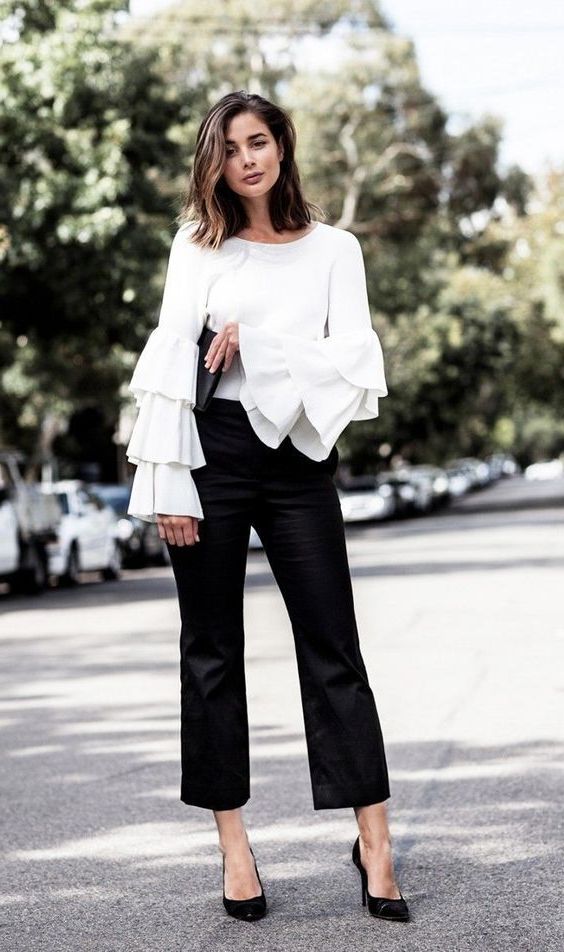 Why do I love it so much? It looks sophisticated, daring, sexy and ideal for various occasions. I am really expecting to see a lot of ladies on the streets wearing black and white combos.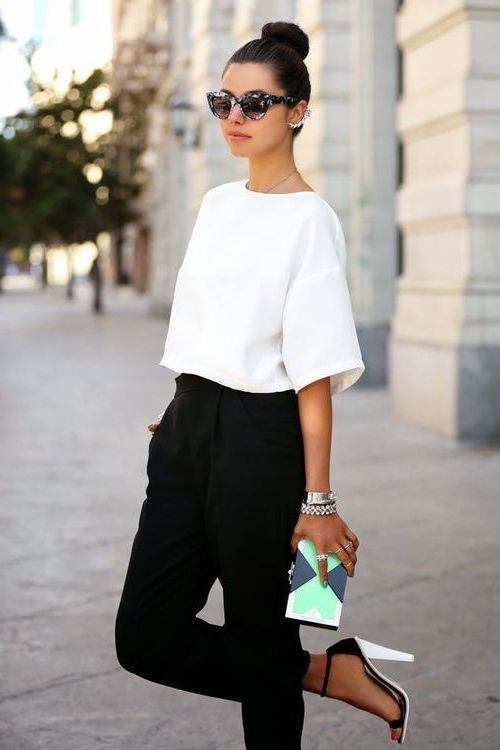 Anyway, I recommend to look through this compilation and let me know your thoughts in the comments below.
This chic and classy color combination is going to be one of the biggest fashion trends this year. Of course, you have to perfectly match these two hues in order to create a perfect outfit for everyday wear.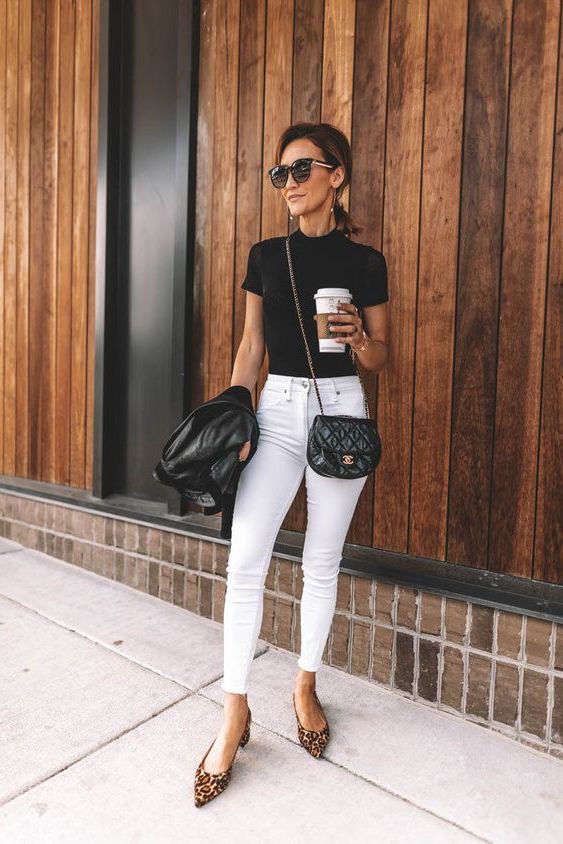 By the way, I recommend using different textures in order to make your overall appearance original and sophisticated. For instance, try on a wool white sweater and style it with a black leather full knee-length skirt, or keep it urban biker chic inspired by teaming black leather jacket with matching skinny trousers and a cotton white T-shirt.
There are lots of ways to make these colors work together. If you don't feel like wearing black and white clothes, then you can always go monochrome and complete your look with other colorful accessories.
Here we see a windowpane print coat worn with a white top and black pencil skirt completed with lace-up booties. Check out other cool ways how to wear black skirts for ladies, I've got some easy tips and tricks to show you: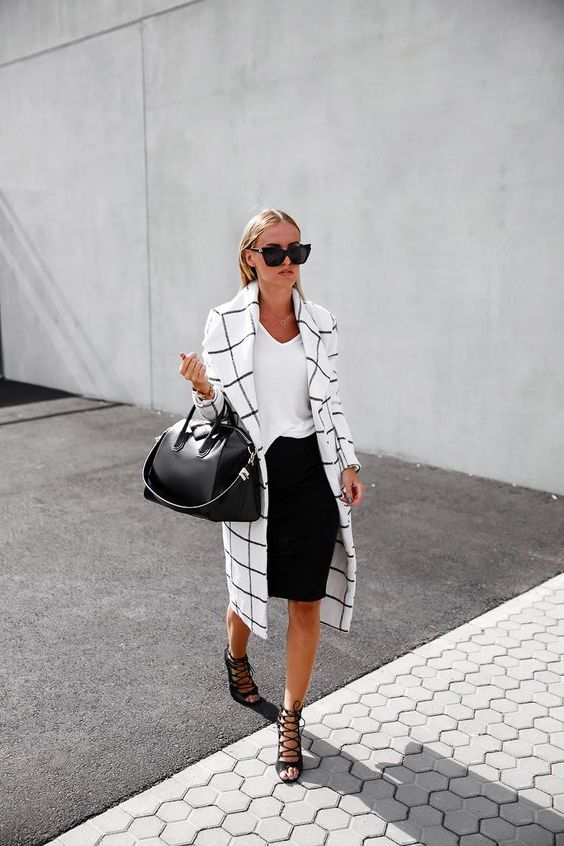 Sure, it's no secret to anyone that summer is all about colorful looks, but I think it's worth wearing a classic and timelessly elegant black and white clothing pieces. Believe me, each one of these outfits is a must-try this hot season.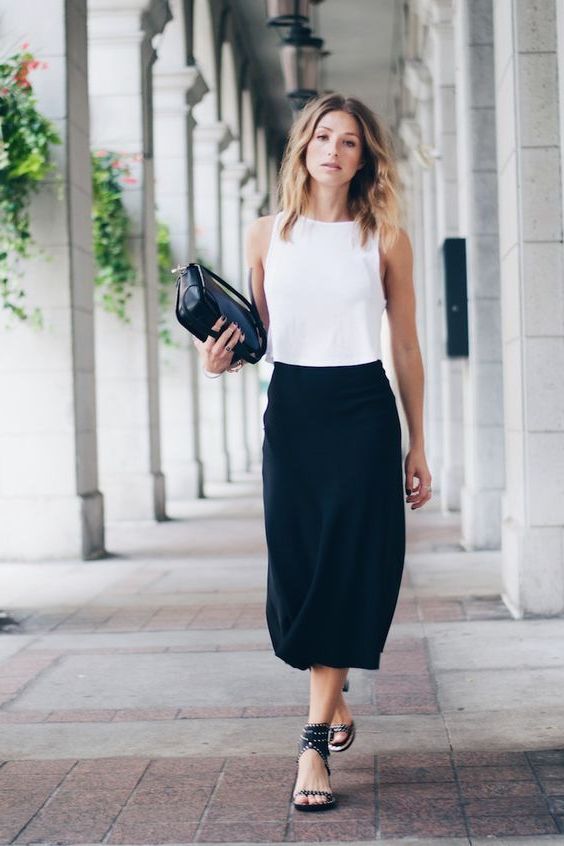 I really hope you gonna like all these outfit ideas. I tried to gather only the best and classy summer black and white looks that can make you look and feel very special. There is no problem in recreating these outfits in real life.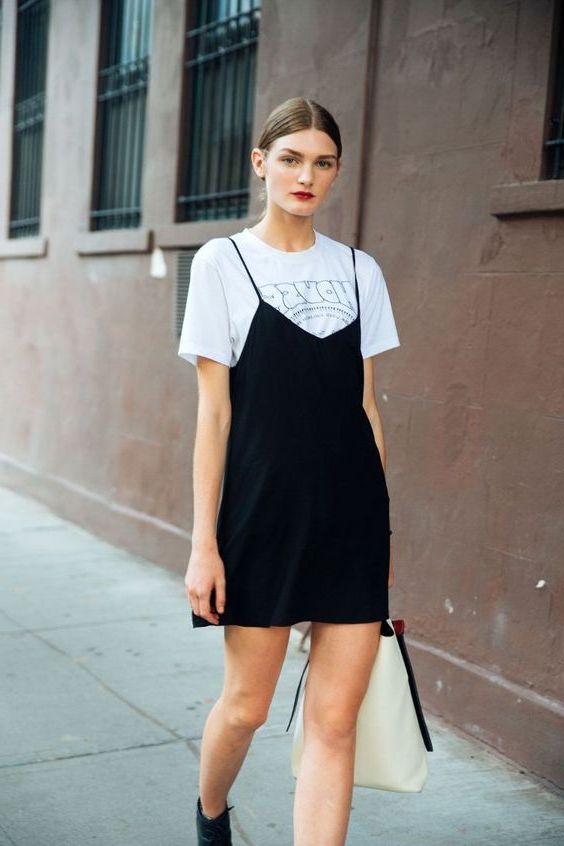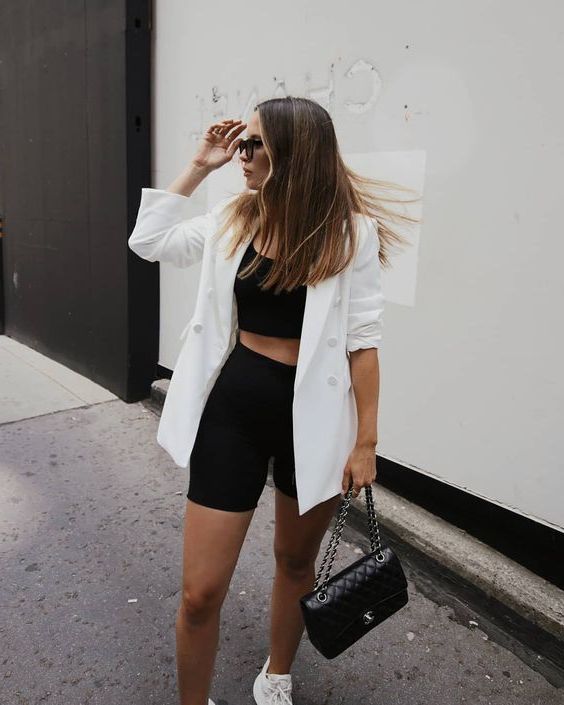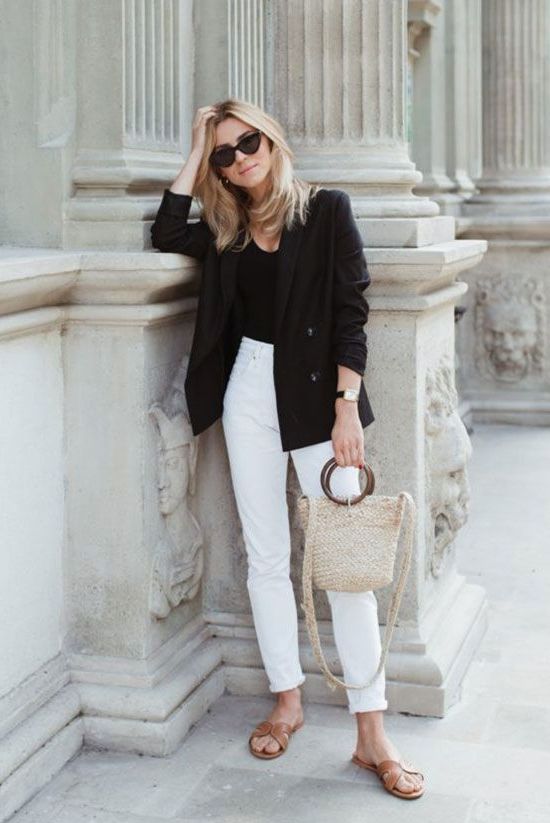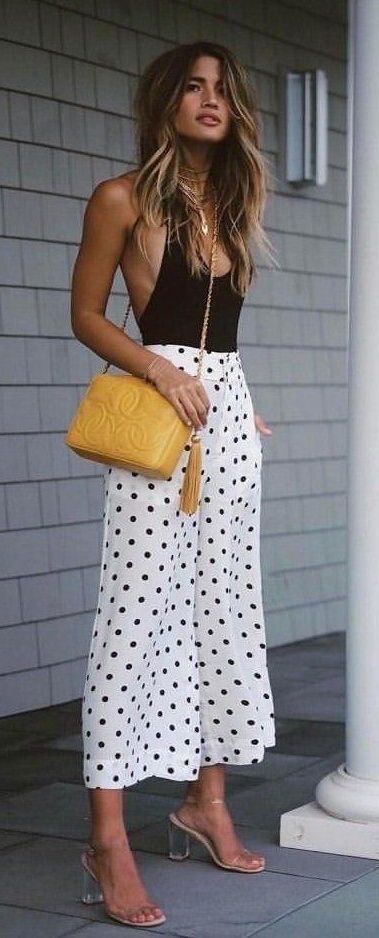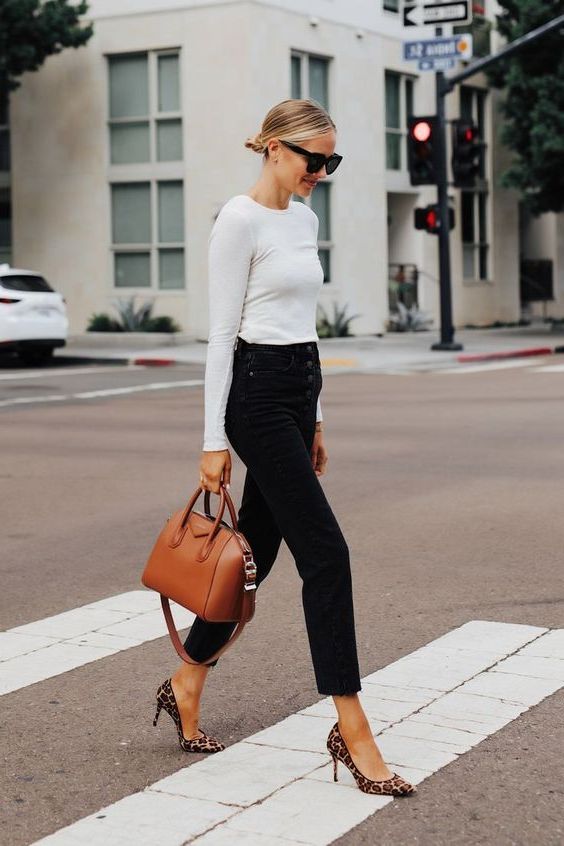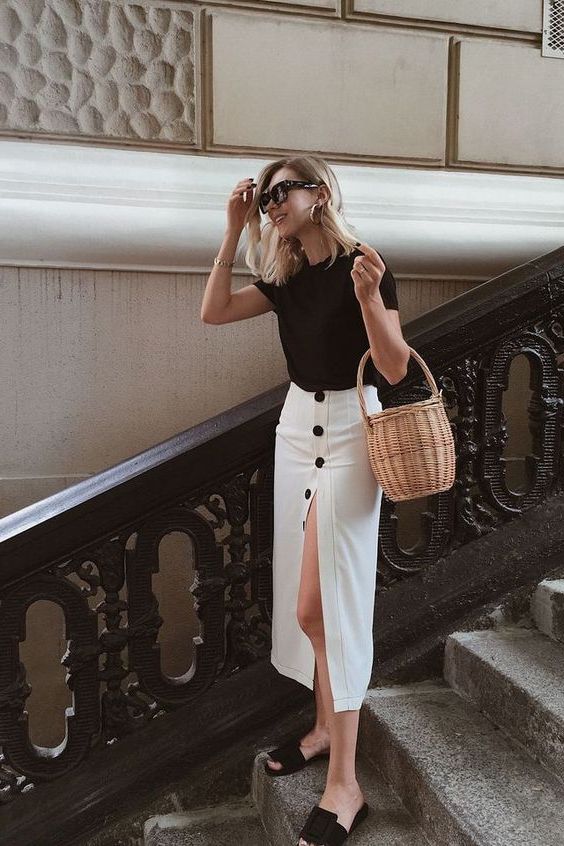 As Karl Lagerfeld once said, "black and white always looks modern, whatever that word means." The perfection of a high contrast look is hard to put into words, but we know chic when we see it. Wearing black and white head-to-toe has become a standard, it's the easiest formula for a put-together look. Whether it's a white dress with black accessories or a white blouse paired with this season's must-have noir trouser or graphic stripes, it's hard to mess up this timeless color combination. You don't have to spend time worrying about what accessories will coordinate since black and white goes with everything from a crimson pout to a leopard-print sandal.
Source: HarpersBazaar