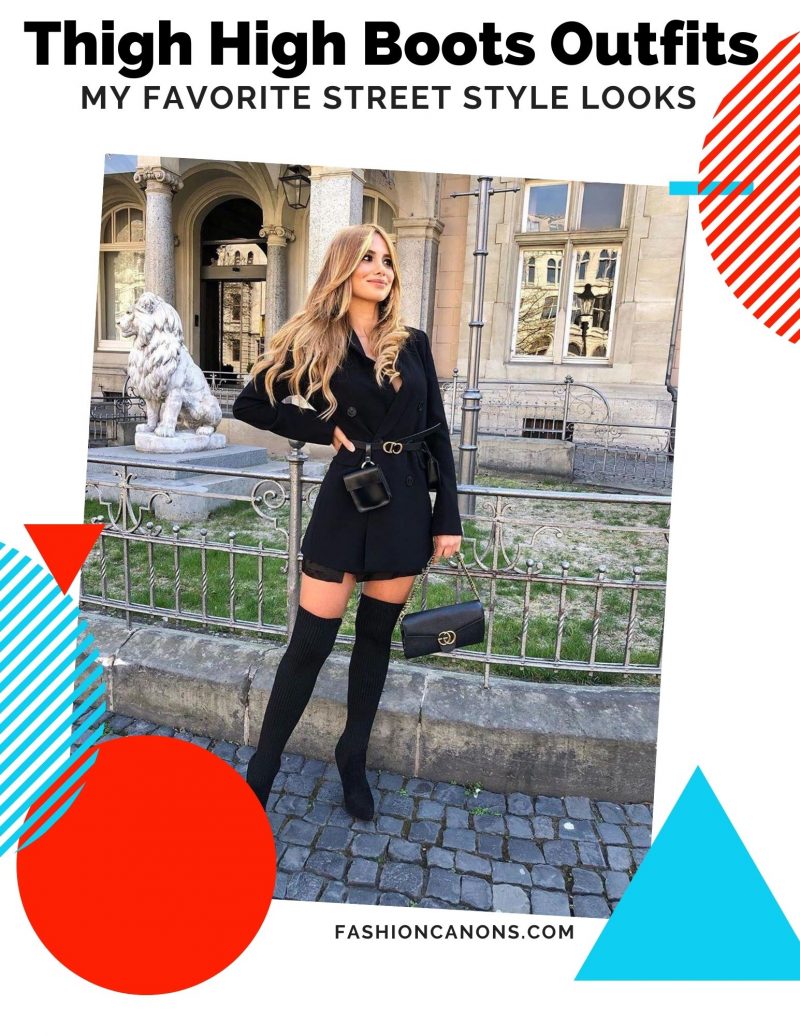 Thigh-high boots are still in style and you can make them look fabulous! My mission for today is to share with you these stunning street style images for your inspiration. I am pretty sure every lady will find here something interesting and chic. Why women are so in love with this footwear? These boots are not only for walking but also for making a sexy statement no matter where you go.
What Can I Wear With Thigh High Boots To Look Trendy
These shoes are okay to wear with:
Skirts;
Dresses;
Slouchy pants tucked in;
Shorts;
Long T-shirts.
No matter how boring your clothes are, these shoes will instantly make you look sexy and very special. Just make sure you dare to wear them in real life. I am not joking, there are not many ladies who don't shy sporting these boots on the streets.
So, how to make these boots look stylish on you?Now, if you want to make them look hot, then you should decide where to wear them: during your daytime walks, at the office, dates or night clubs. As you already understood, everything depends on the occasion.
Oh, I almost forgot to mention one big stereotype about these boots. They might look like the ones that wear prostitutes, but no worries, everything depends on how you gonna style them. That's why my collection will show you only the best outfit ideas.
As I have already mentioned, these boots can either look smart-casual, professional, sophisticated, or uber-sexy. Suede and leather ones are my favorites. I love to see girls who team leather boots with heavy knitted dresses, the result is amazing. Suede thigh highs look cool with silken dresses or leather skirts. By the way, thigh highs look chic with pencil skirts. Anyway, let's see what's trending right now:
Off Shoulder White Dress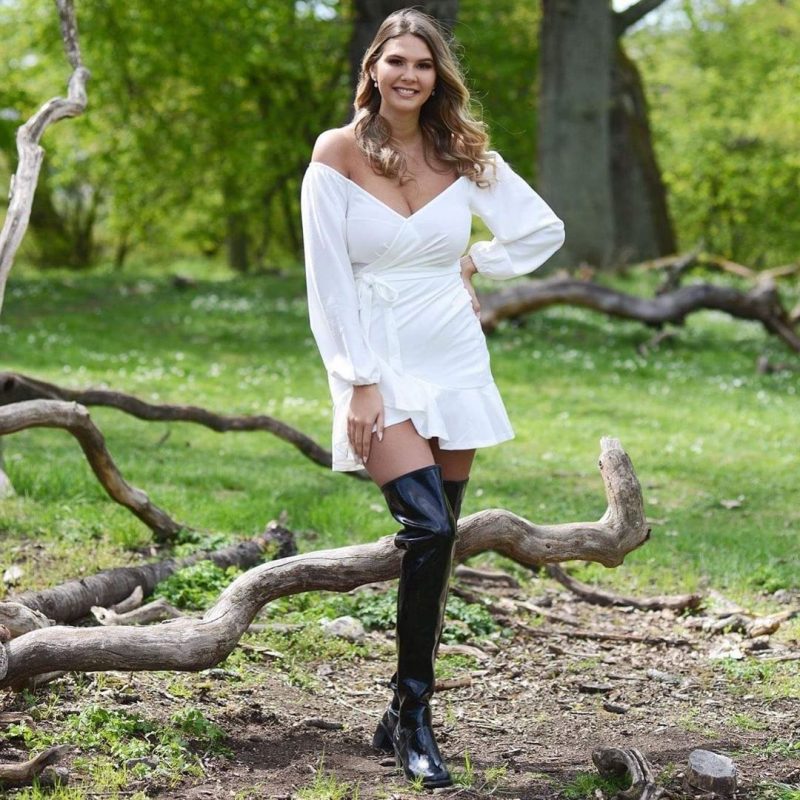 Pastel Romper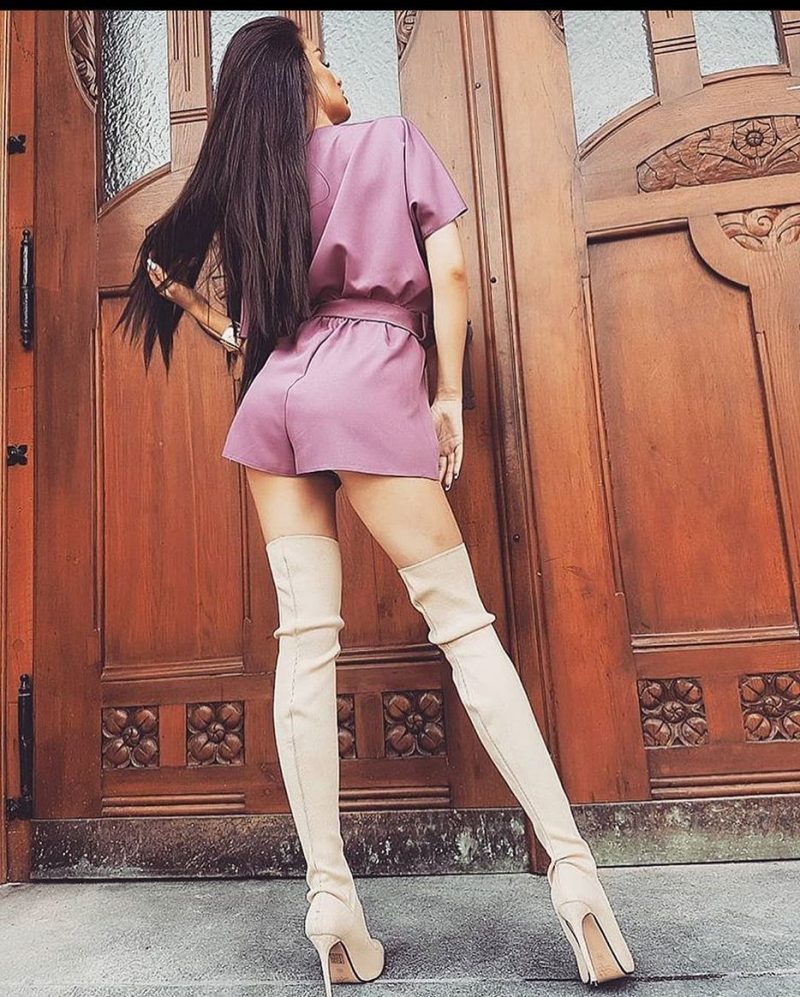 White Sweater And Mini Flared Skirt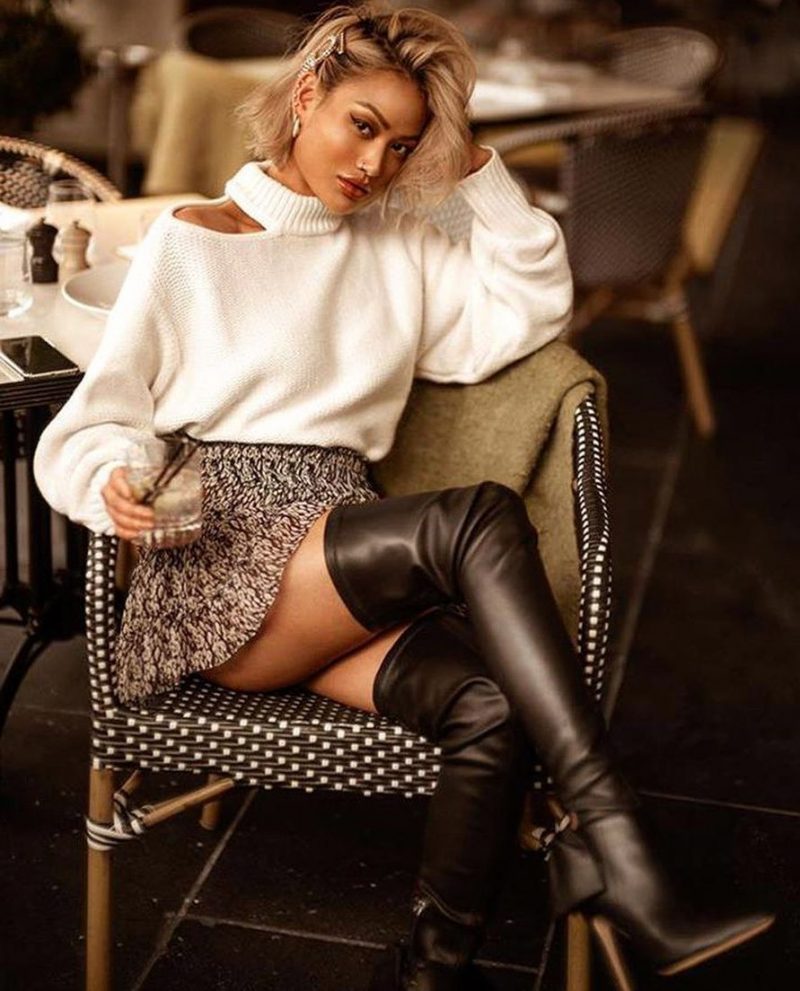 Black Bodysuit And Denim Shorts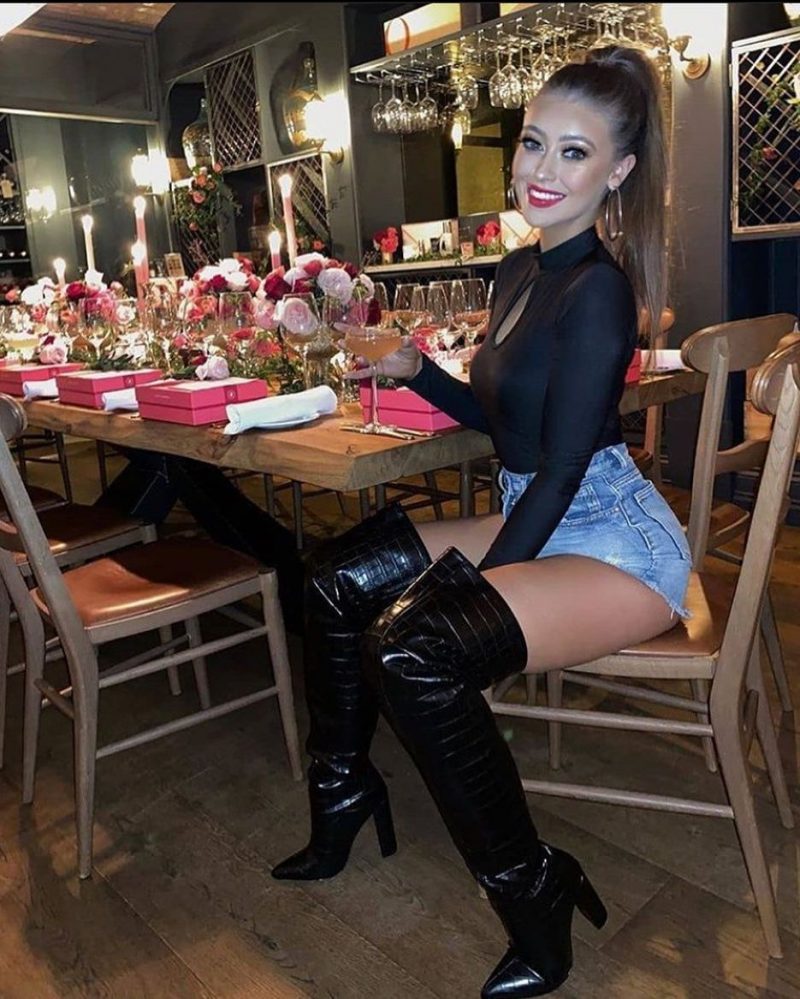 Leopard Bodysuit And Skinny Jeans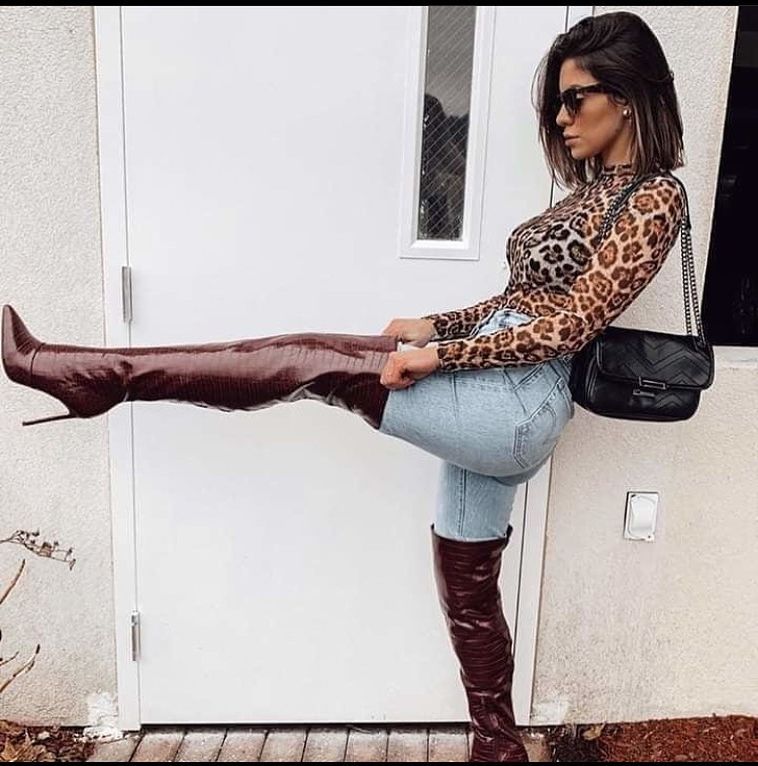 Long Sleeve Sweater Dress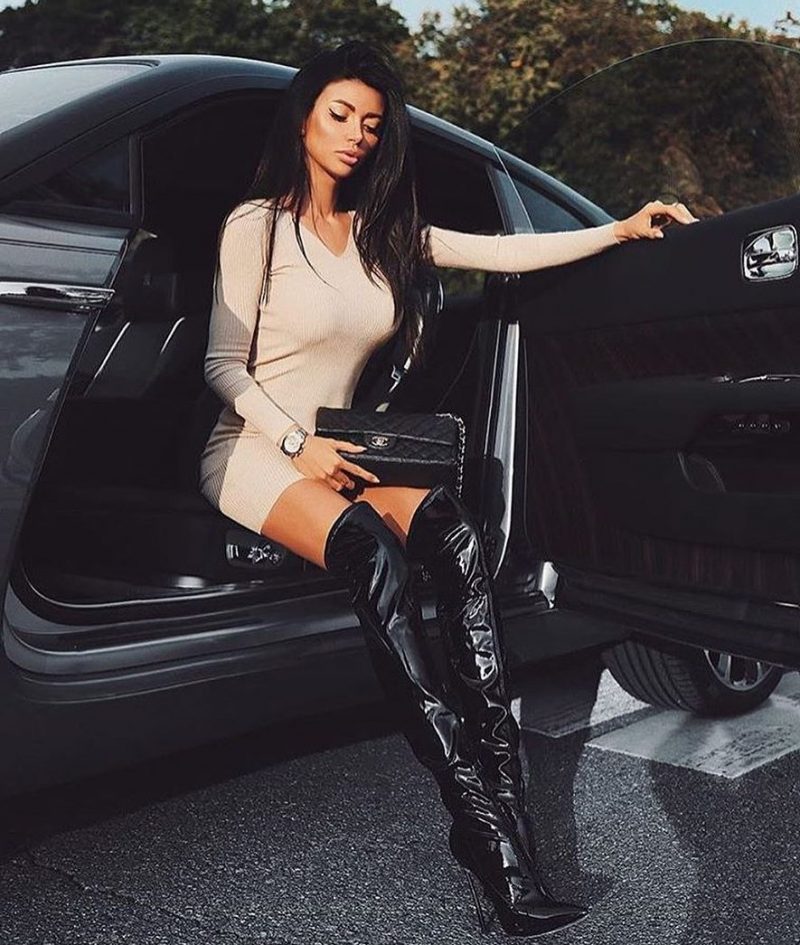 Black Turtleneck And Checked Skirt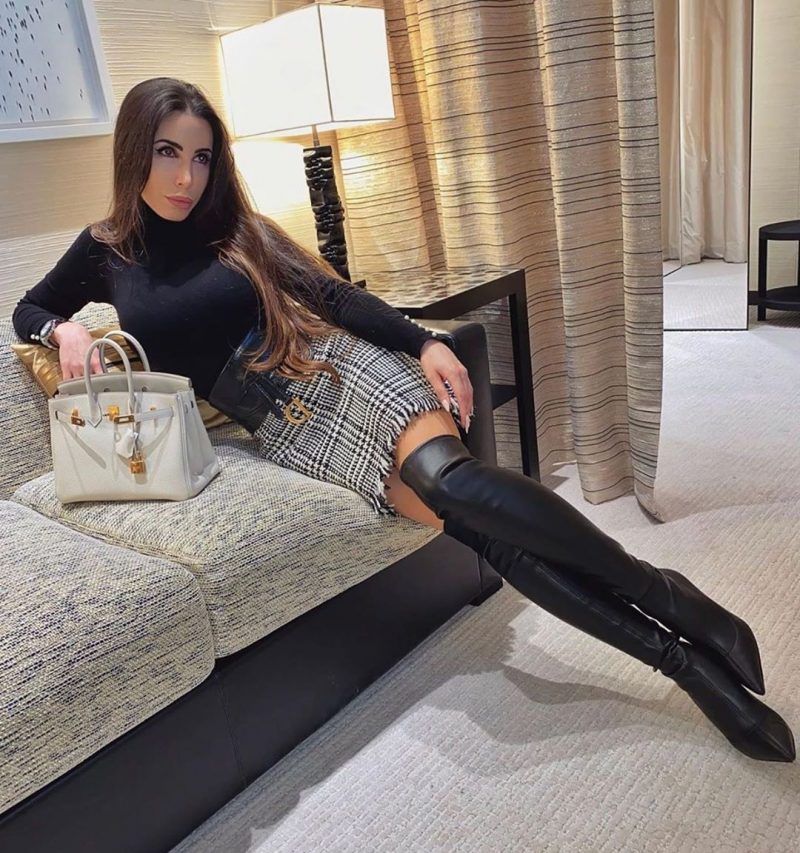 Black Lace Crop Top And White Shorts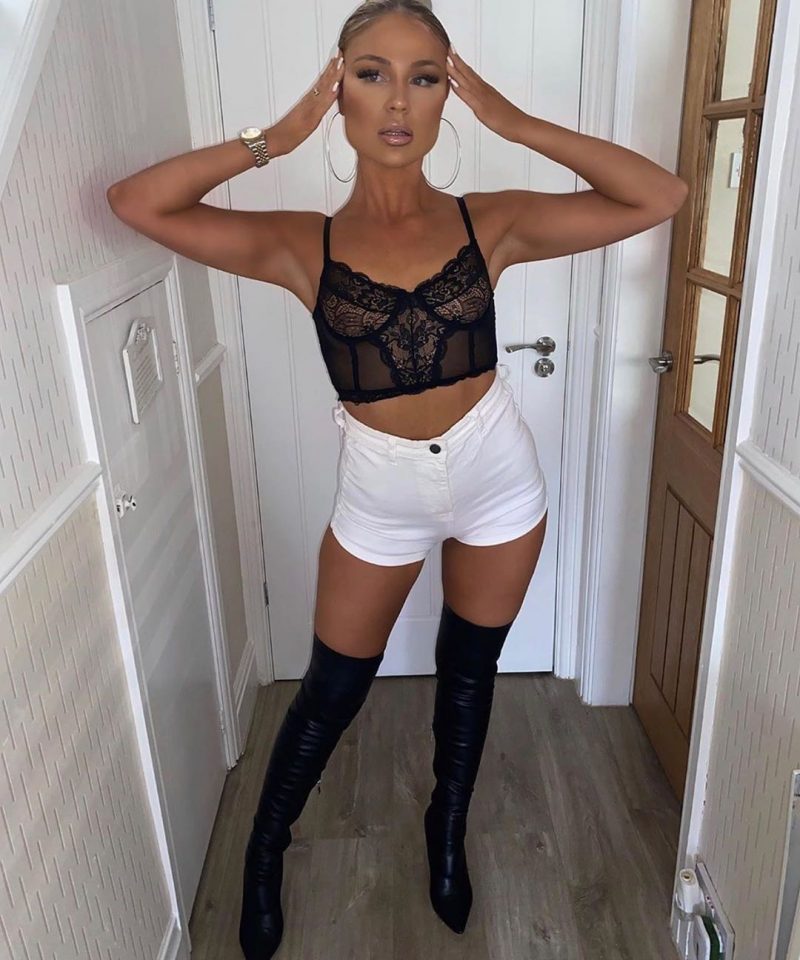 Blazer Dress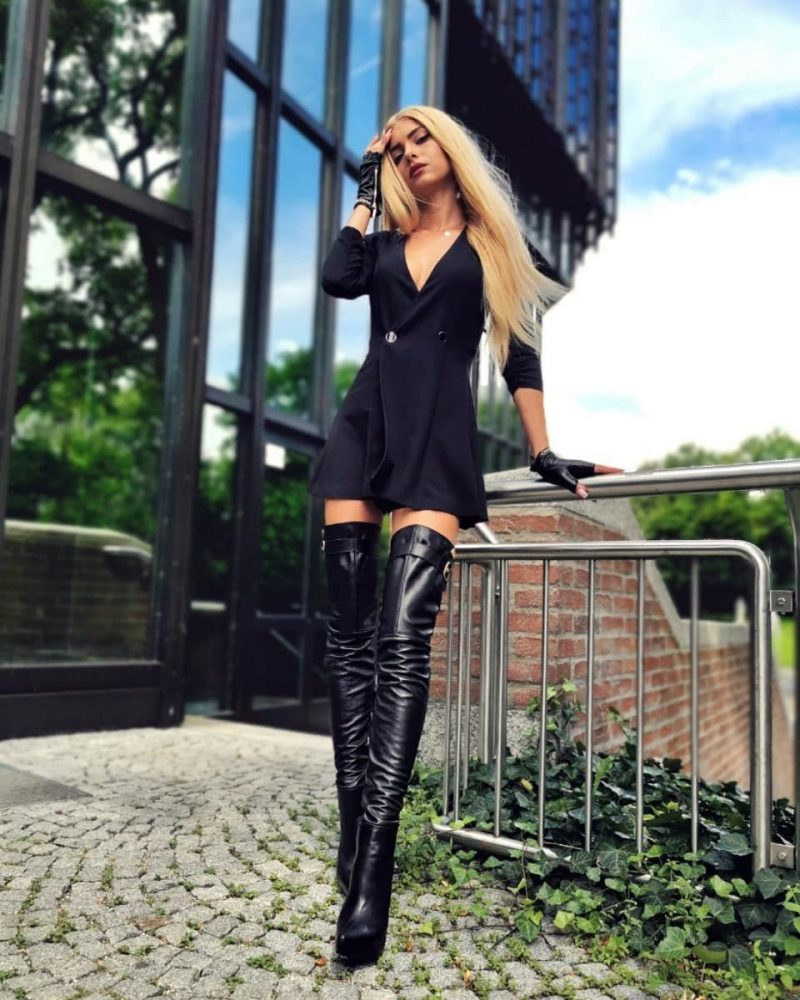 Fur Vest With Sweater Dress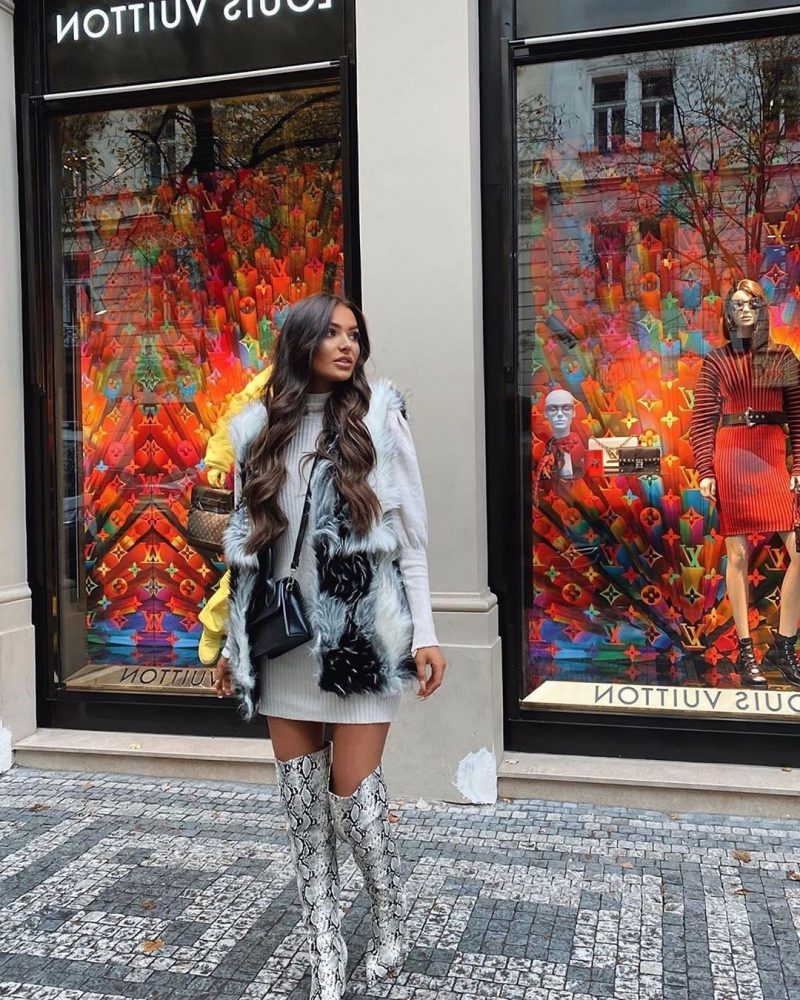 Long Blazer As Dress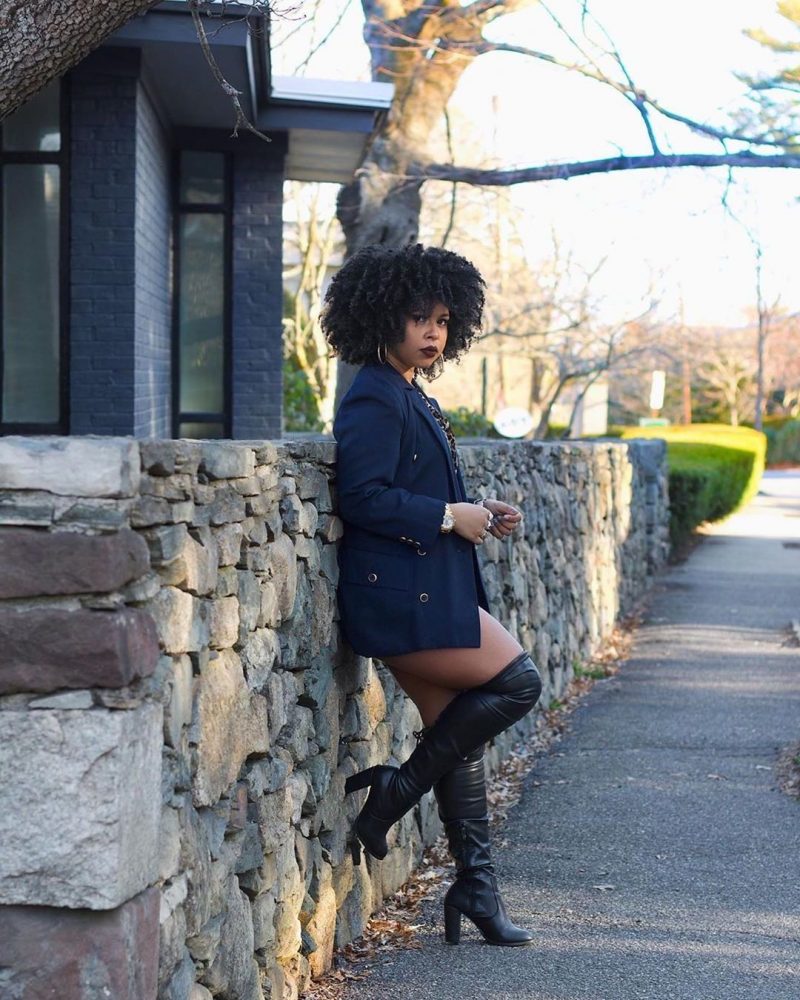 Double Breasted Blazer And Mini Skirt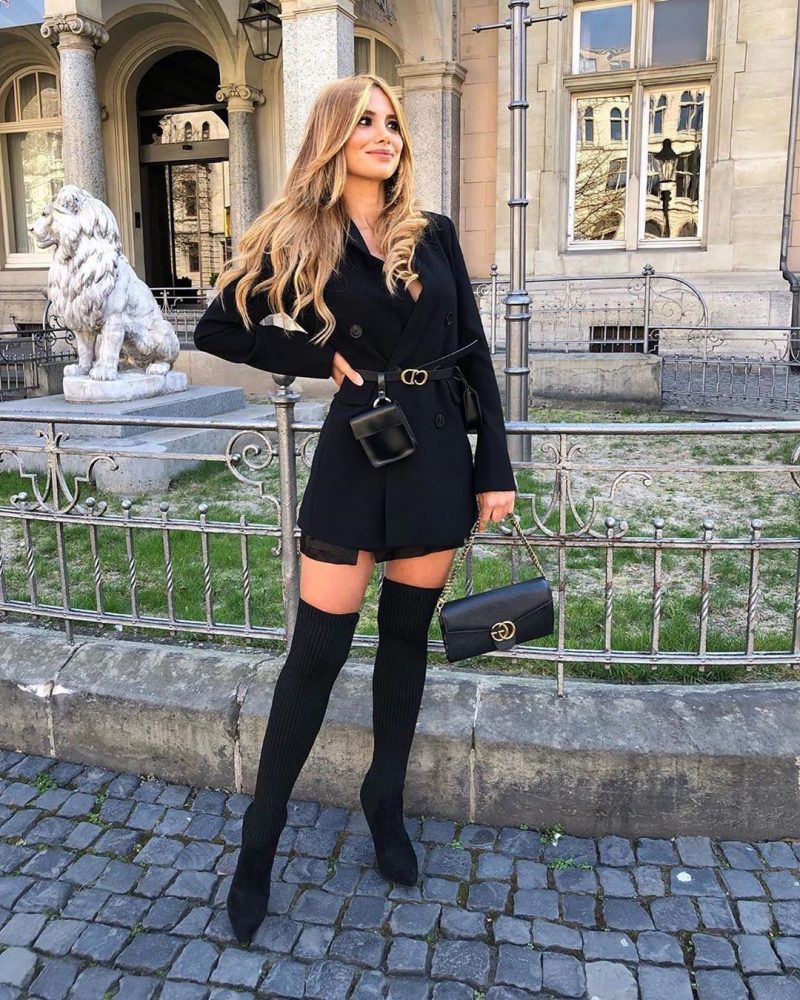 Skin Color Tight Separates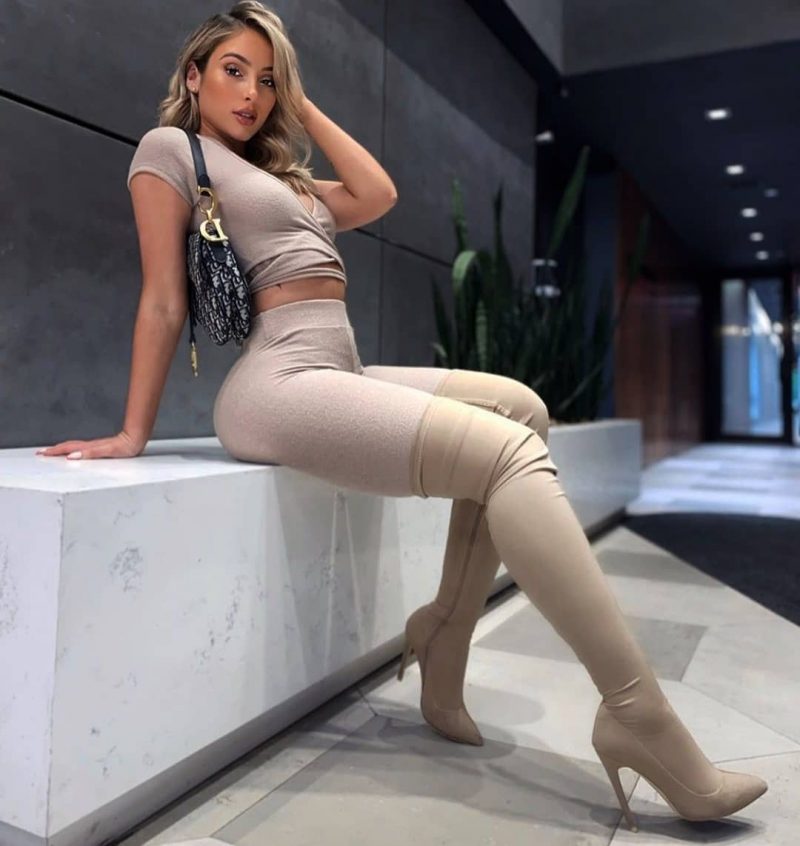 Leather Dress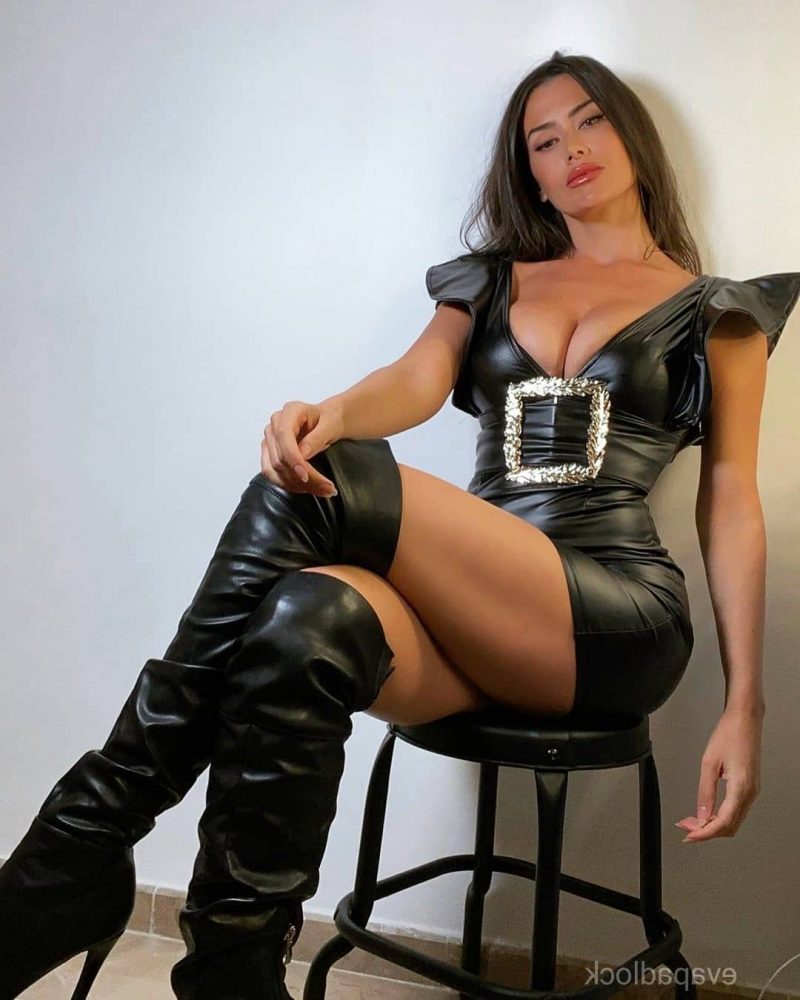 Lace Spaghetti Strap Dress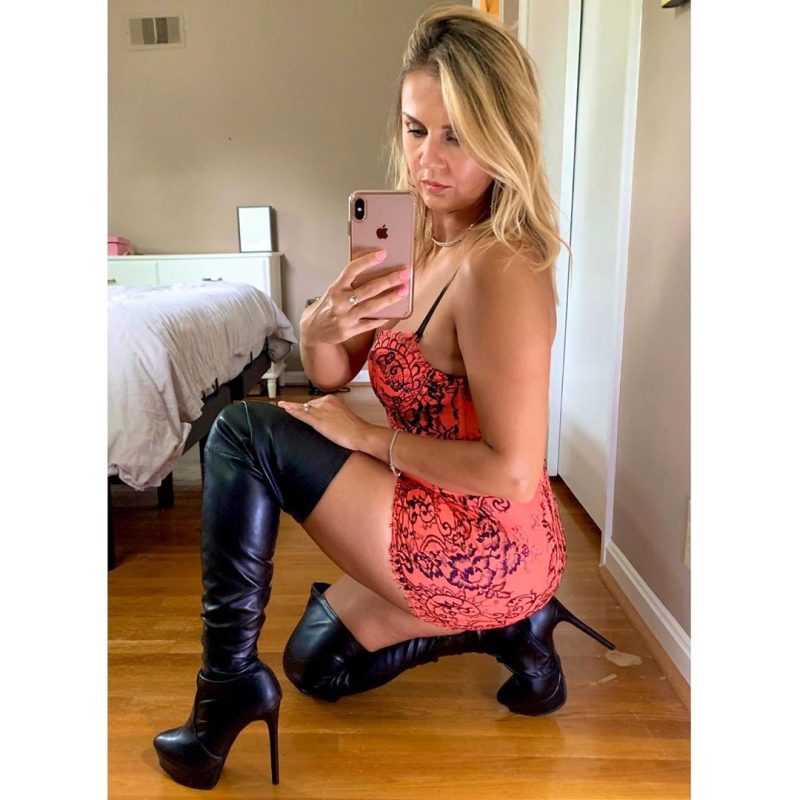 Oversized Shirt In White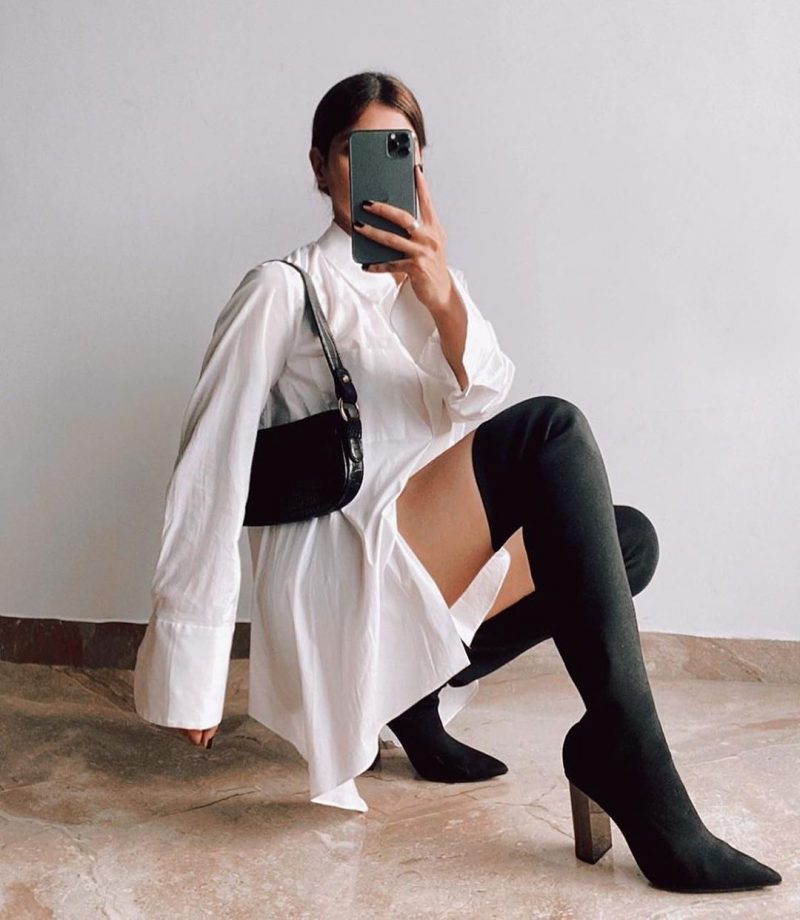 Blue Leather Blazer Dress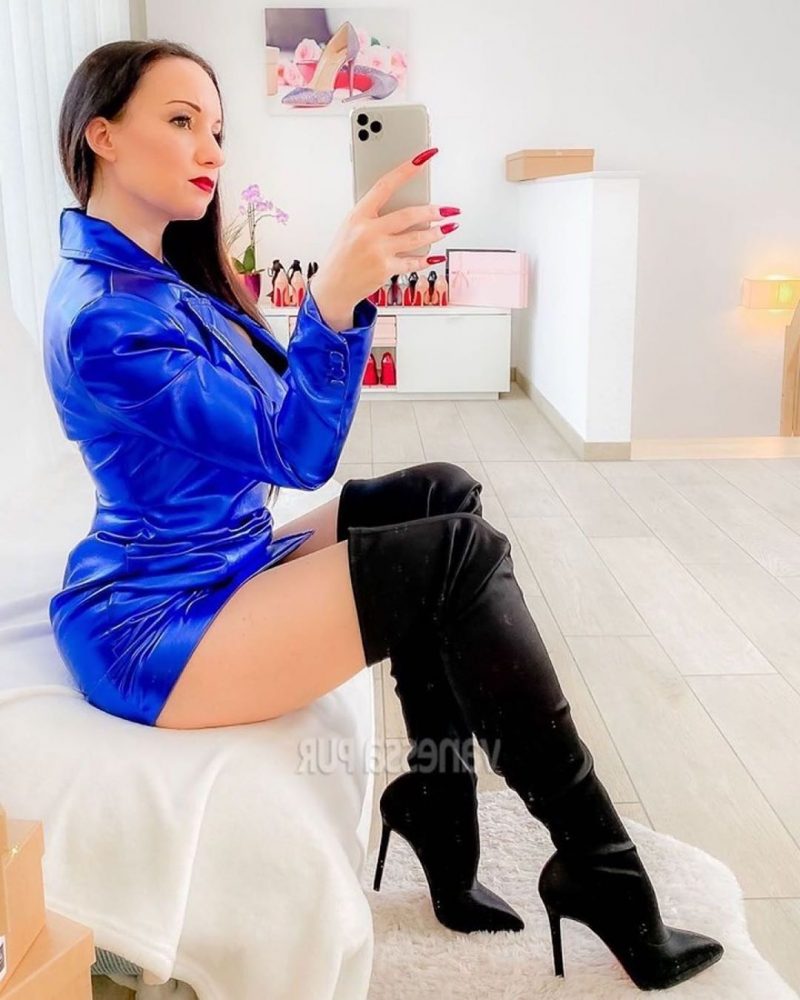 Rock Band Tee With Denim Mini Skirt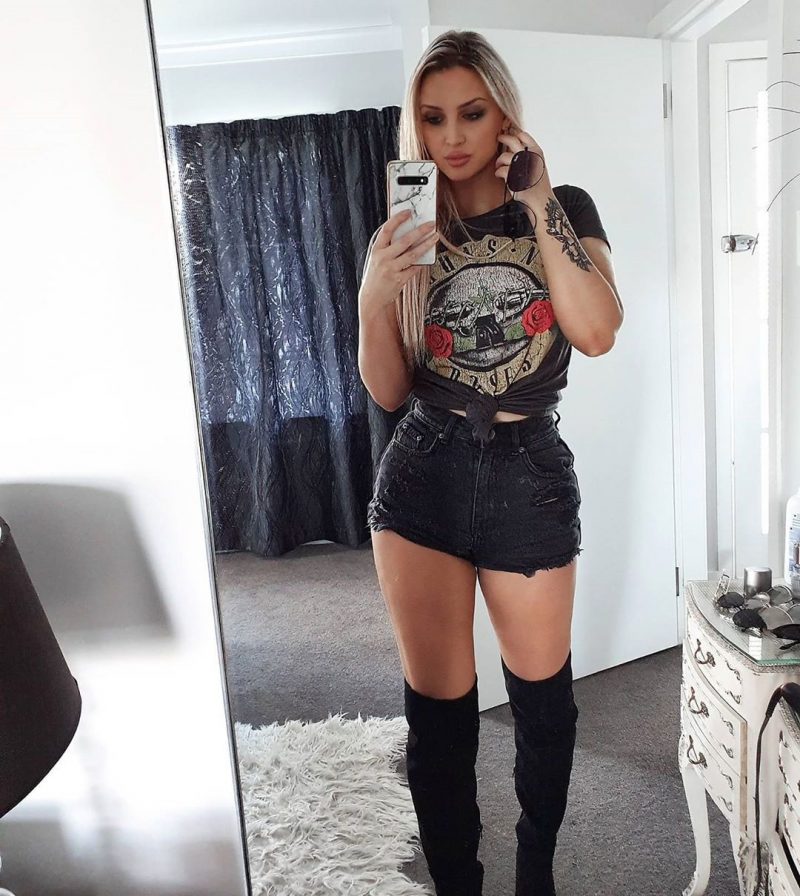 Grey Sweater Dress