I've got another cool story to share with you. I am talking about cool ways how to wear bootcut jeans this year. I will show you a simple street style looks where women are wearing bootcut jeans with ease and style.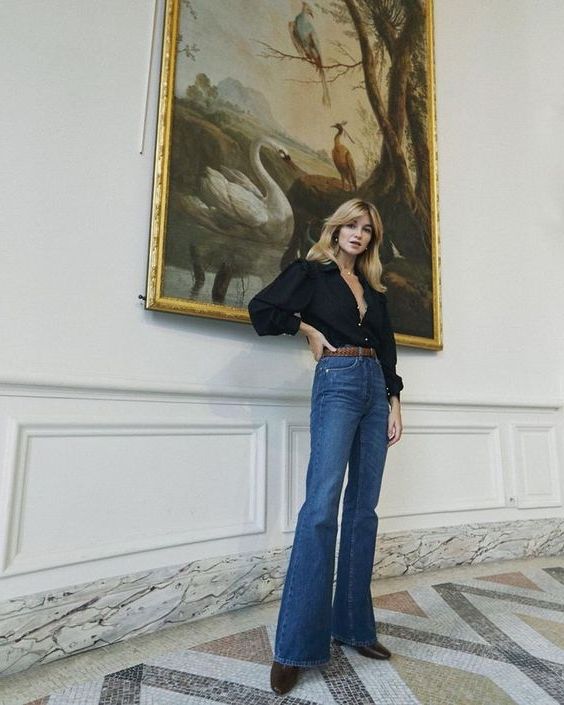 We see a classic black shirt tucked in blue bootcut jeans updated with booties. A kind of 1970 inspired style. Love it!
I find bootcuts to be timeless jeans. Why? They do look vintage, but you can easily turn them into modern bottoms, all you need is to add some sassy details. In today's post, we are going to see 17 tips and tricks on how to make these denim bottoms look fresh, trendy, and very special.
A classic pair of bootcut jeans is worn with a black turtleneck, grey blazer layered over, cool black lieutenant's hat and black ankle boots: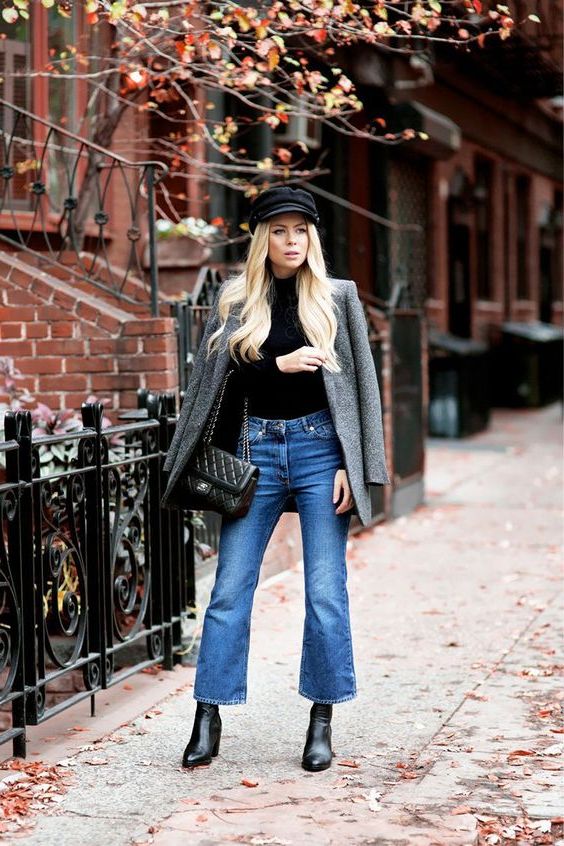 I know, most women are into skinny jeans, but what if you are sick and tired of them? Would you give a try to something original and unique? Yes, bootcut jeans can be worn from day to night without looking misplaced. A diverse choice is here to stay!
A plaid blazer looks awesome with that striped top paired with denim and beige pumps: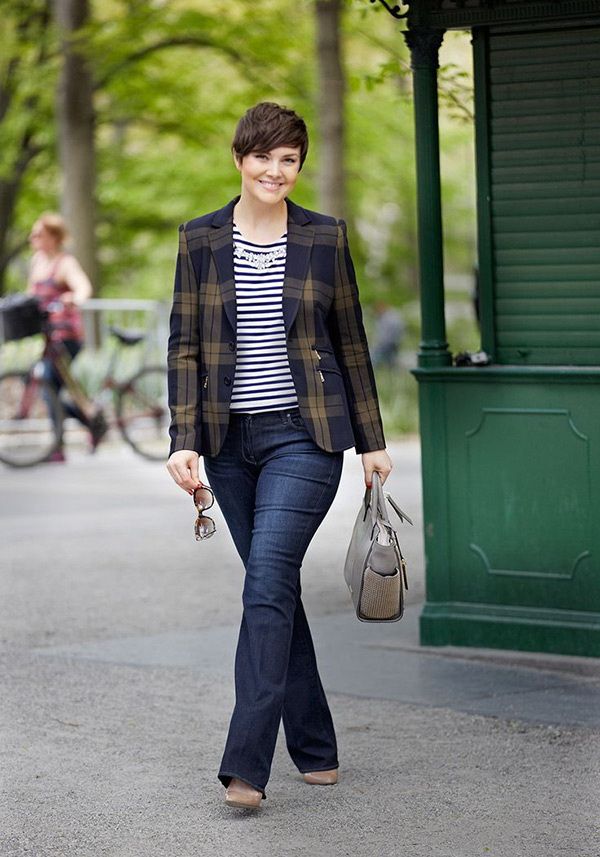 If you've been wearing skinnies for quite some time, then you might be afraid of this denim. But no worries, we all afraid of new things. I am pretty sure you gonna get used to these jeans.
If you feel like wearing boho-inspired look, then bootcut jeans gonna be the best denim to choose from, style them with a graphic tee, black fedora hat and clogs: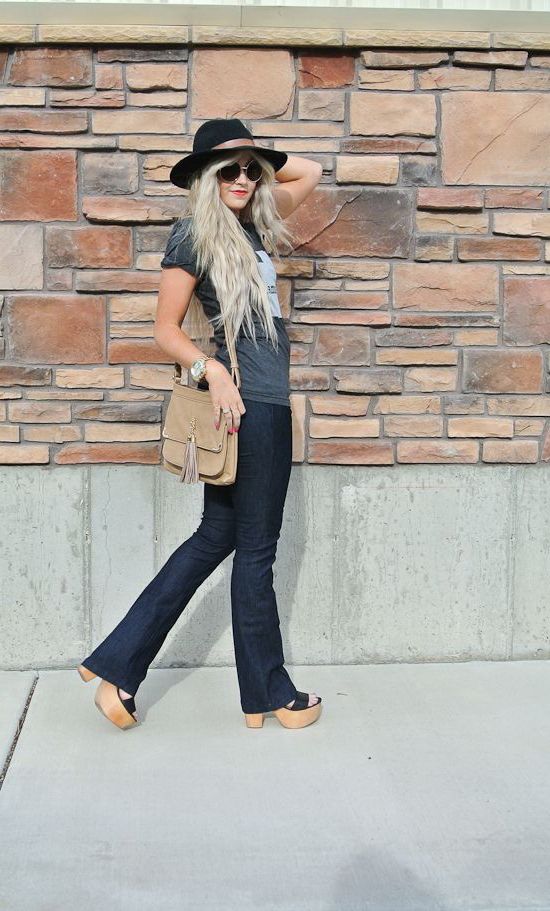 Trust me, once you give them a try, all worries will be behind. They are one step ahead than skinny jeans. But why? They will make your legs feel relaxed and comfortable. Plus, you can easily create any look you love, starting from classic retro and disco to boho chic and other. I am 100% sure you gonna love bootcut jeans.
Here we see a black leather jacket worn with bootcut jeans and black fedora hat. A nice choice for mid season weather: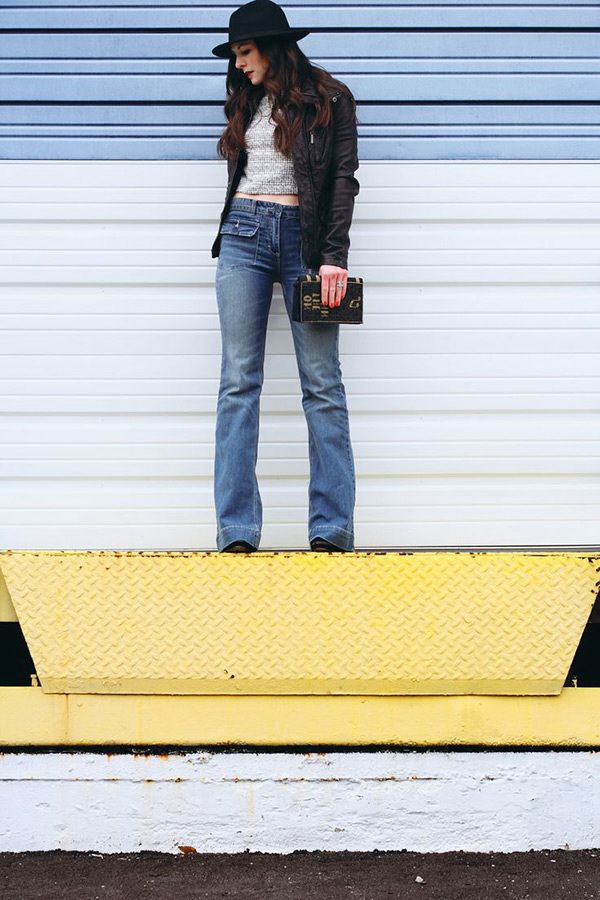 A floral kimono looks tremendous with that crop top and blue jeans. Complete the look by adding rounded shades and slides: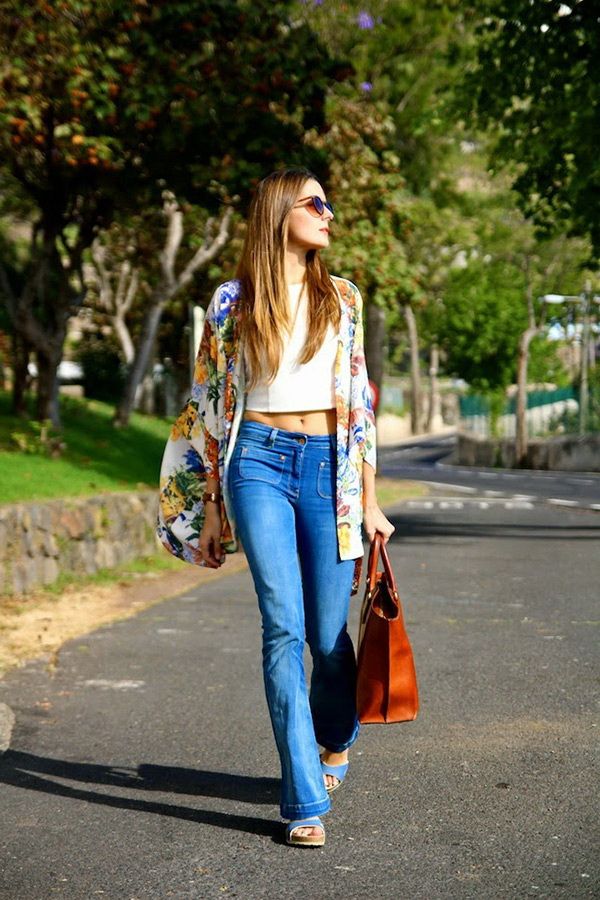 A light green long-sleeve is teamed with denim and cute heeled pumps: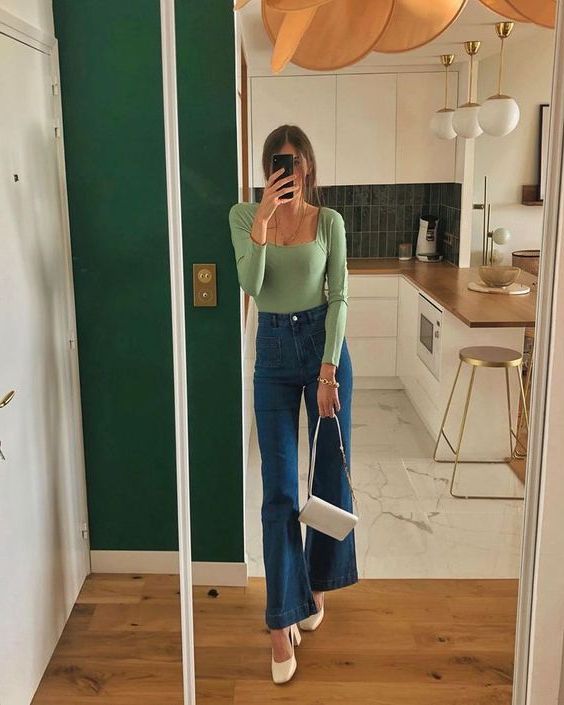 A black crop top looks casual, but you can make it look cool by teaming with high-waisted bootcut jeans: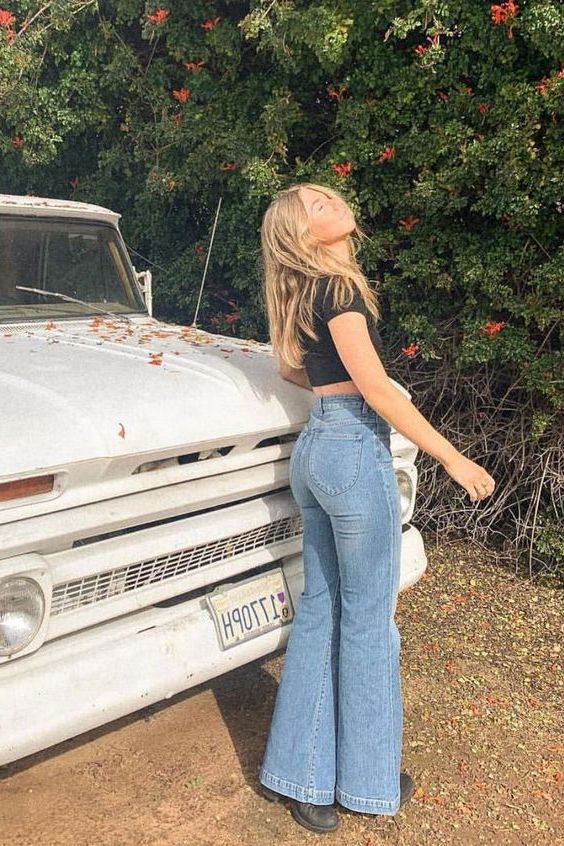 A slouchy white sweater is combined with knee-ripped bootcut jeans: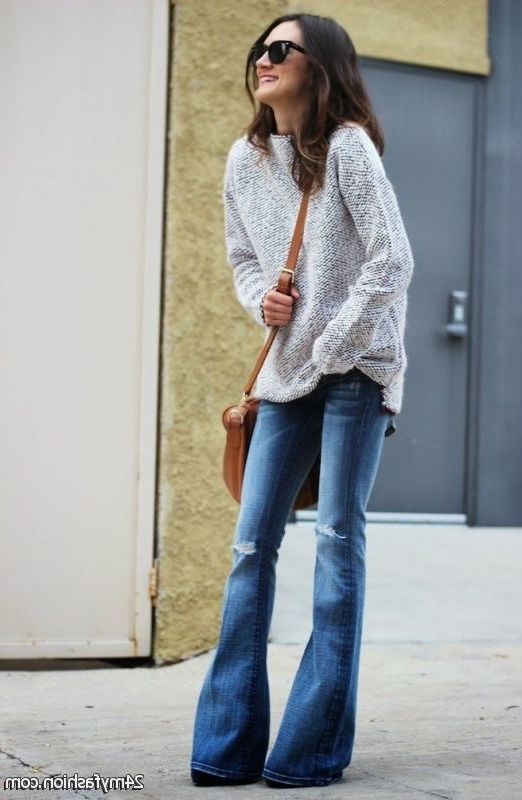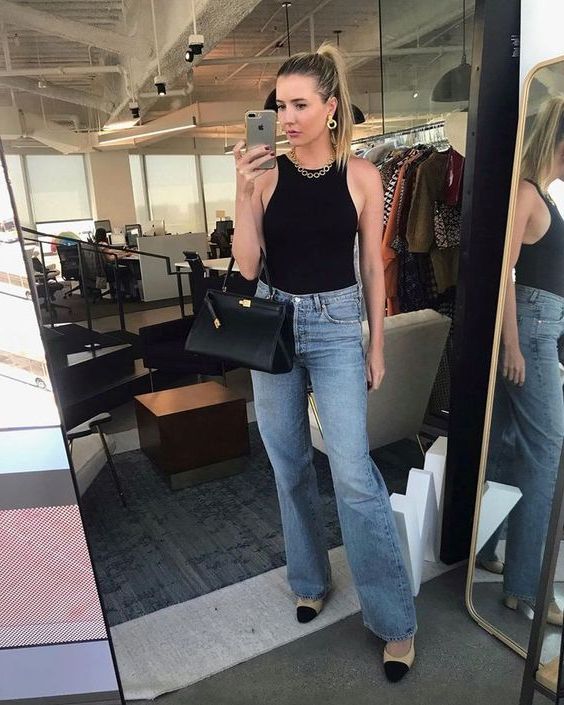 Black biker jacket with a white shirt and blue bootcut jeans looks fresh, relaxed, and rock chic: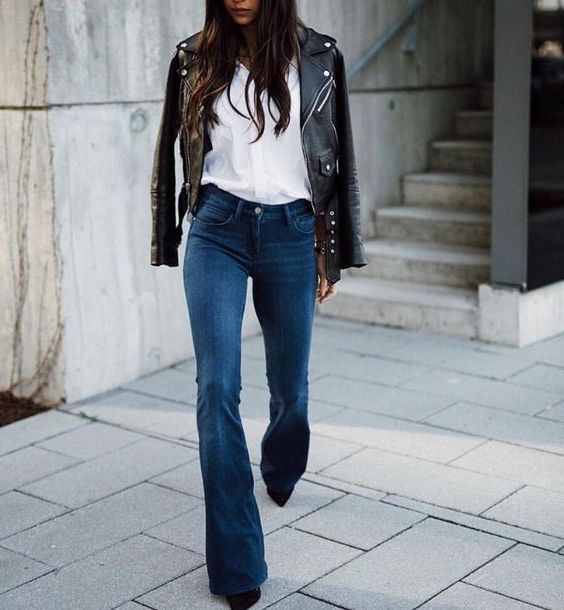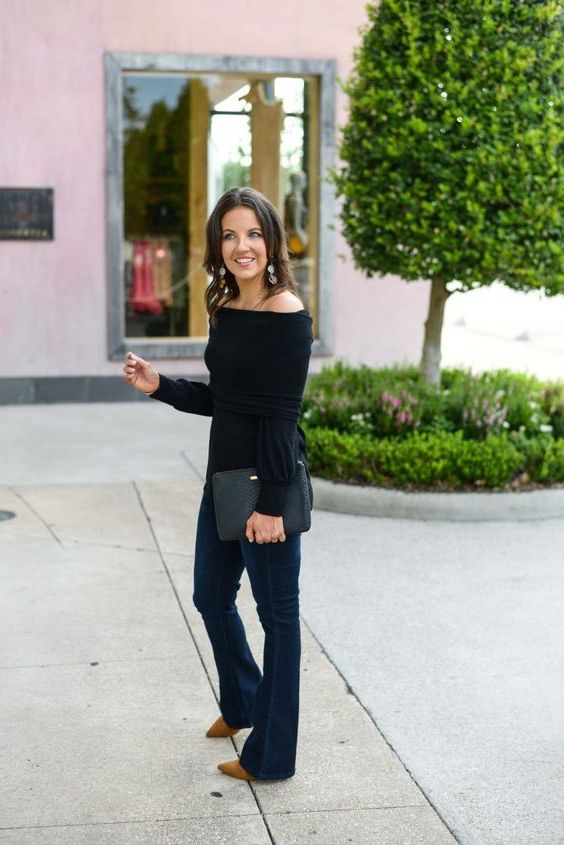 Love that black avitor jacket paired with black bootcut jeans:
In love with this look consisting of an open front cardigan, white top, bootcut jeans, and sandals. If you want to check more ideas on how to wear open front cardigans, then be sure to see my article, where I share lots of inspiring ideas.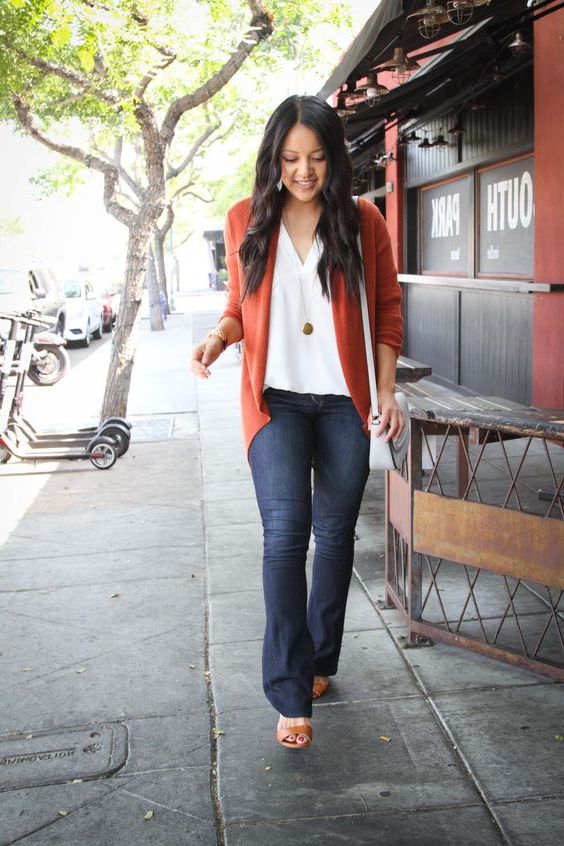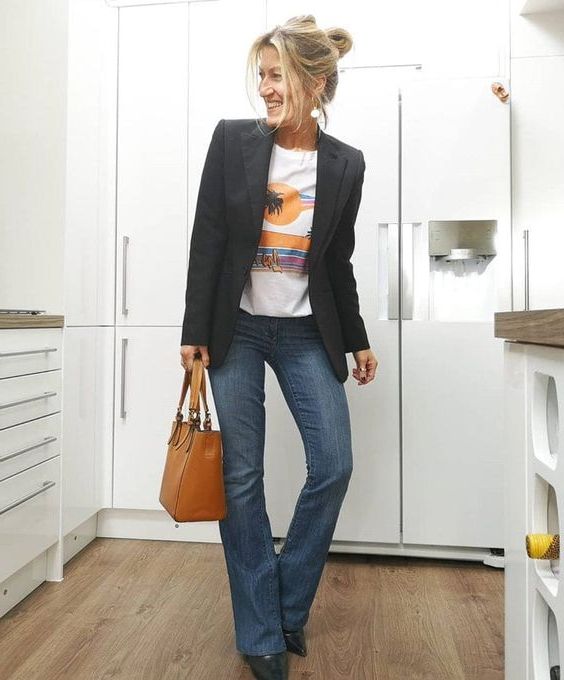 A black blazer looks fresh and feminine teamed with bootcut jeans: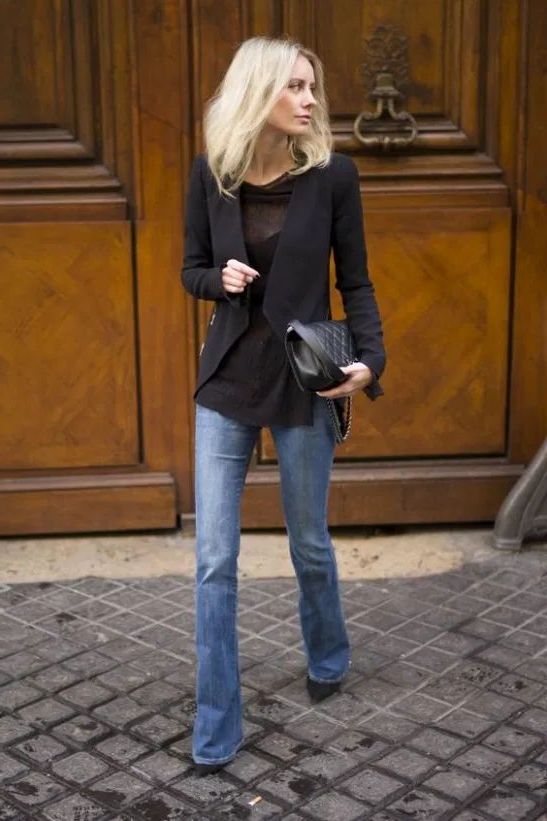 A light brown sweater will be a perfect update to these dark blue bootcut jeans: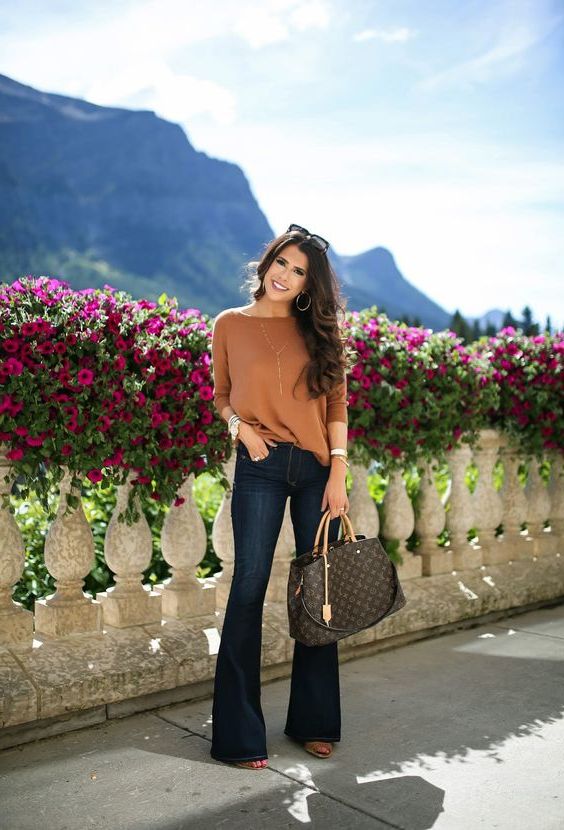 The return of bootcut jeans should come as no surprise. With its major wearability—the slight flare leg is an ultra-flattering cut—we're beginning to wonder why it fell out of favor in the first place. Reintroduce the classic pant into your daily rotation with these tips from street style ladies.
Source: Elle