Today I am here to talk about the all-white outfit that can be completed with a cool and vibrant scarf. I will share with you these simple, yet functional looks you can easily copy in real life.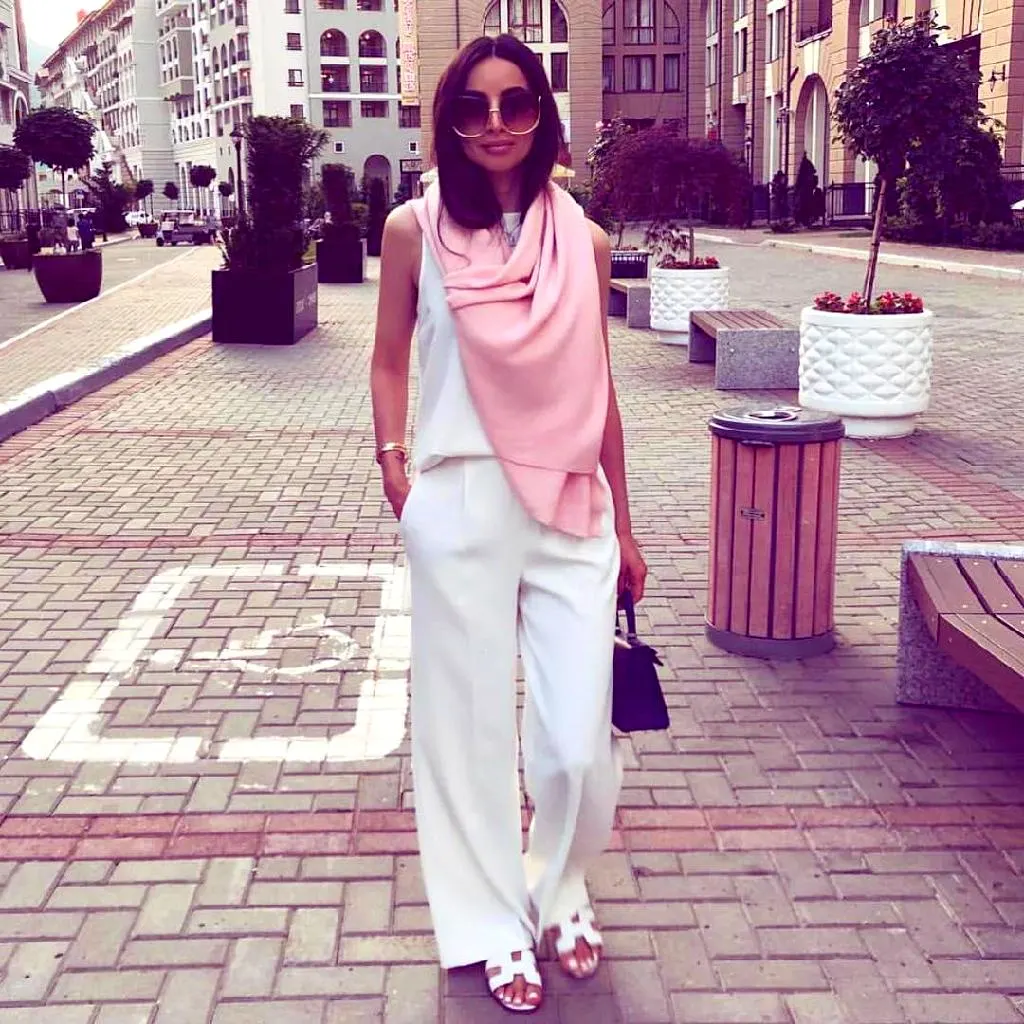 Buy Similar Here
An all-white look consisting of a sleeveless top and wide pants is completed with cool white sandals and a pink scarf.
This is a really comfortable outfit during summer, especially if you live in a warmer area or if you work in an office where casual dress is permitted. I love to pair this outfit with a cute satchel to give it some edge and make it look more stylistic.
Heads up, ladies! Sun's out and white clothing is in. Besides being a desired fashion trend this year, there are a variety of other reasons why wearing white clothing is beneficial. For one thing, it's a great easy way for you to spice up your wardrobe with some new additions without breaking the bank. Complete your all-white look consisting of a white blazer and white pants with a patterned scarf. Update the look with Wayfarer sunglasses and a blue bag: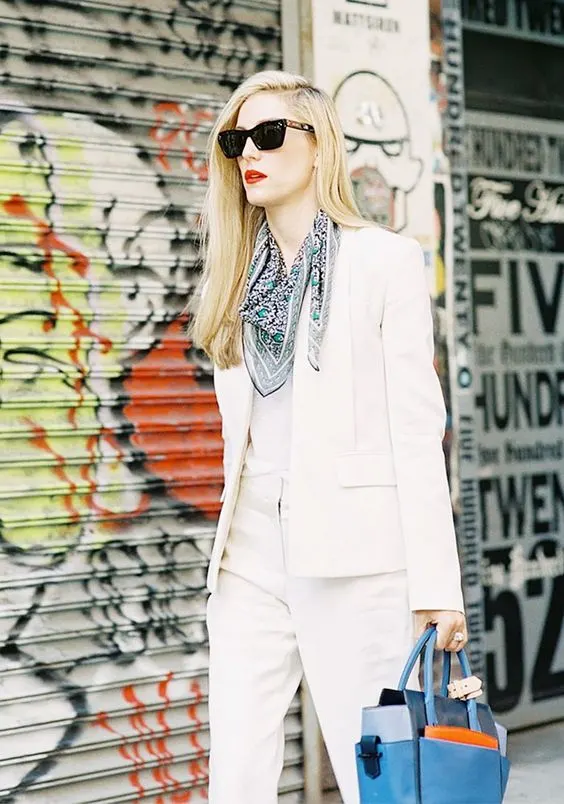 Buy Similar Here
A scarf is one of the best accessories to style your white outfit. A white dress or shirt paired with a scarf makes for a very stylish match. I love to wear white and bright colors together, it always makes me feel like I'm living in a dream.
I like to carry a small bag with me, it's not only convenient but I also like the way it looks. Keep your look simple and sophisticated by adding a pair of white sunglasses for the extra pop. It is essential for you to be comfortable in what you wear and if you feel that your outfit is too revealing or too tight, don't hesitate to tone down the trends by wearing an oversized scarf or a longer skirt/crop top.
A sporty look for urban walks can be styled with a light pink scarf:
Buy Similar Here
A silken printed scarf in blue colors looks fresh and feminine worn with a v-neck white sleeveless top and wide pants in white:

Buy Similar Here
If you have never used a scarf before, here is an example of one that can be used as an accessory or decoration. The basic idea of using this scarf will be obvious if you look at the pictures below. The choice of wearing white clothes that are not too tight is to highlight the scarf of the wearer. Choose a scarf that has a unique design in order to add character to your outfit. Wear it on top of your white shirt, white blouse, or even with a simple pair of pants.
You have to make a decision on what type of scarf you would like to wear. For example, you could choose to use a light pink or red scarf. Either way, both of these colors are not too warm and gentle on the skin.
If you plan on going to a ball, then this is an example of an outfit that should be worn for the occasion. Choose colors that are light shades so as not to overpower others if they decided to wear darker colors for their outfits as well. If you plan on wearing this type of outfit, then you should make sure you wear accessories like a top hat, velvet cape or any other item that can be used for decoration.
This will also work for a date and evening party. You can choose any accessory that is not too distracting and matches the theme of your attire. Choose something that complements your outfit in terms of color instead of choosing the same material over and over again.
We see a bodycon look in white completed with a cream-grey scarf: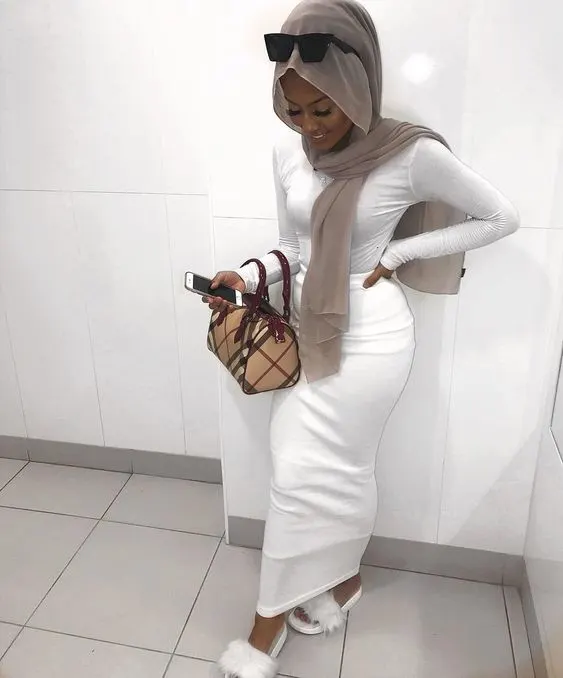 Buy Similar Here
A tartan scarf looks astonishing with this white tee and cuffed jeans completed with pale blue brogues: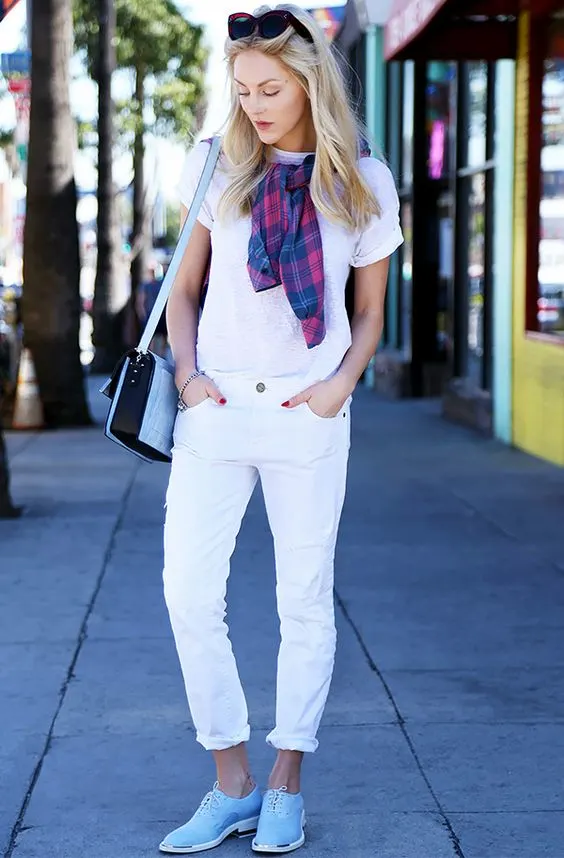 Buy Similar Here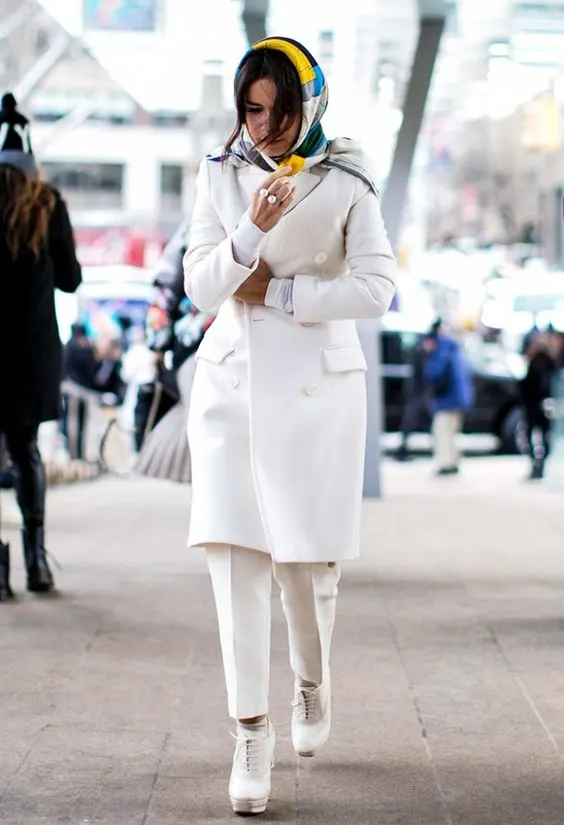 Buy Similar Here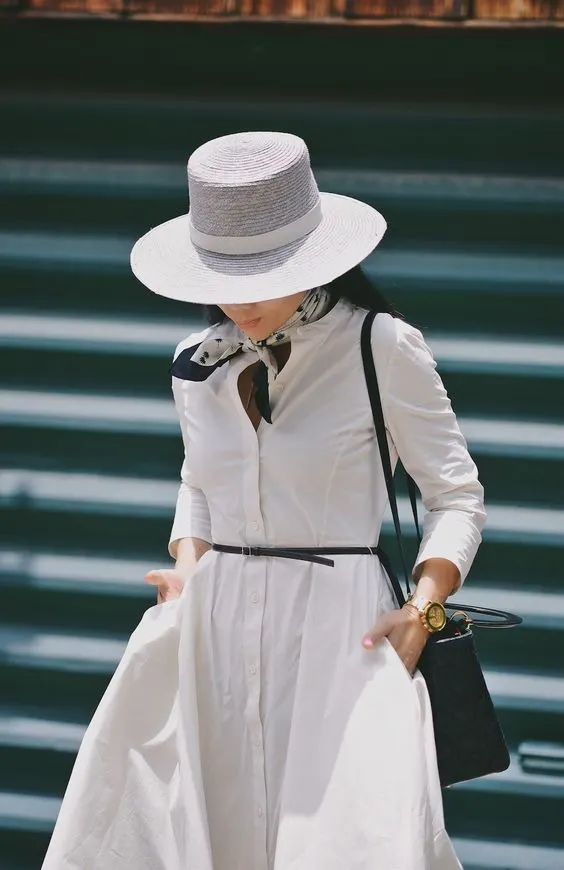 Buy Similar Here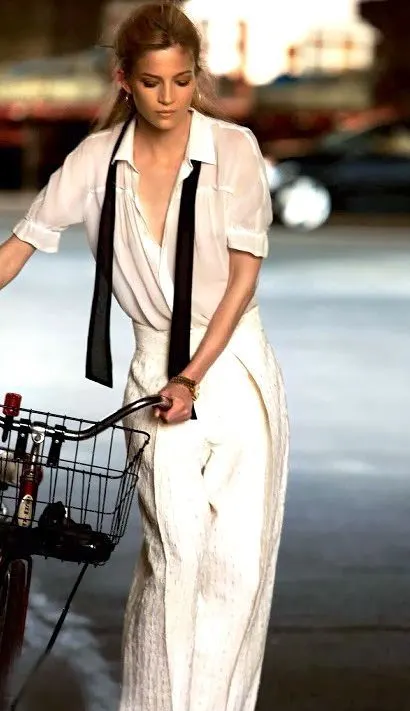 Buy Similar Here
If it is freezy outside, then how about adding this mustard scarf in oversized style and complete the look by adding some white basics: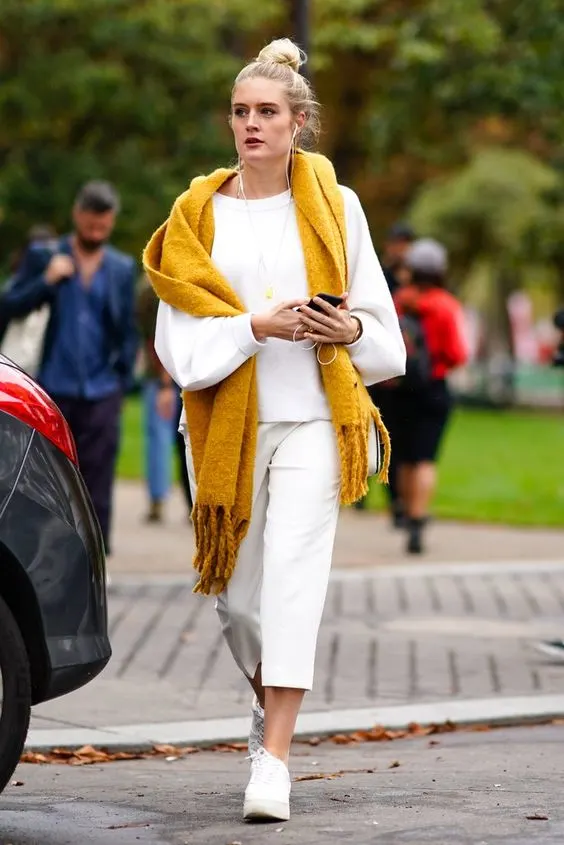 Buy Similar Here