Today I am here to talk about what colors go with grey clothes and accessories you can easily combine with your everyday essentials. A woman should not be afraid to embrace the colors of life. All three colors — red, yellow, and blue — can be worn in a multitude of shades and tones. Gray, on the other hand, is a color that differs from these three because it does not have any hint of color within its shading or hue. The best way to dress in gray is to pair it with your favorite colors when you are looking for ways to wear gray clothing.
Buy Similar Here
What Colours Go With Grey Clothes
To make the best out of gray, you need to know that this color does not have an exact shade since it will depend on the shades and tones of light on which it is being displayed. However, there are a lot of shades and tones that you can use to compliment your outfits. Some shades you can use include:
– light beige;- medium beige;- muted beige;- light taupe; – soft blue; – violet grey; – soft pink; – dull pink; – pale blue; and black.
Gray is a color that women can easily mix and match. By adding some accessories, you can show off your individual style and will have the ability to make this color appear bolder. You may wear grey with:
Neutral colors: beige, taupe, gray, cream, brown, black, camel, and white.
Bright colors:
Bright Red
Fire Engine Red
Bubble Gum
Hot Pink
Bright Violet
Neon Purple
Bright Blue
Some women may confuse wearing grays with wearing black clothes since both are neutral. However, when you wear clothes with black as the dominant color, you should make sure that it is complemented with your personal style. Generally, most women love to wear black clothing because it gives an edgy and powerful look. However, for some women, wearing black clothes will not do since these colors are not their natural shades, and prefer to dress in colors that reflect their true personalities. It is best to choose garments in grays so that it will tone down the female instinct to put on dark clothing which may be overwhelming for some people.
With white-green dress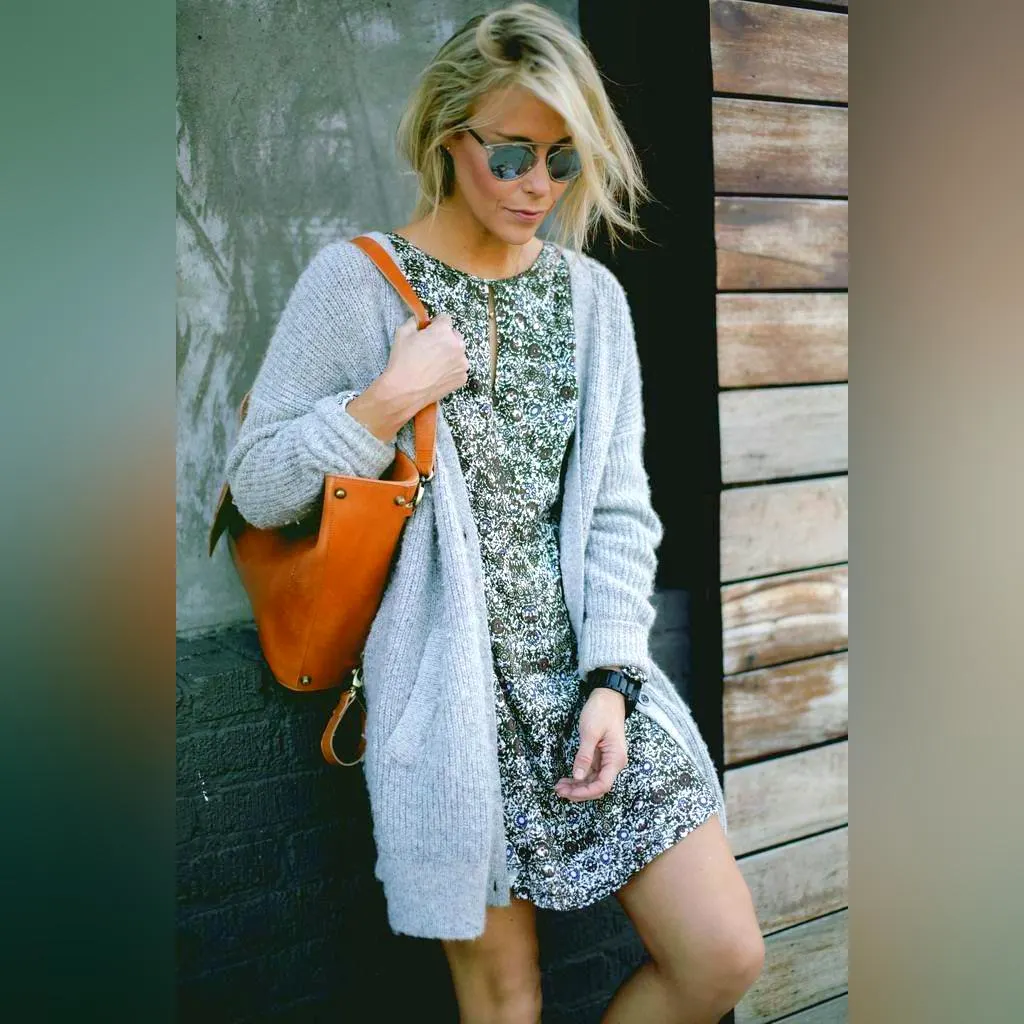 Buy Similar Here
In order to wear gray clothing items effectively, every woman should know how they can properly pair this color with other colors they love. In this way, you will have the ability to adjust the shades and tones of gray to make your unique style. By choosing colored items in gray, you can effortlessly portray a stylish look that will easily fit your overall personality.
With Black Pea-coat And Blue Jeans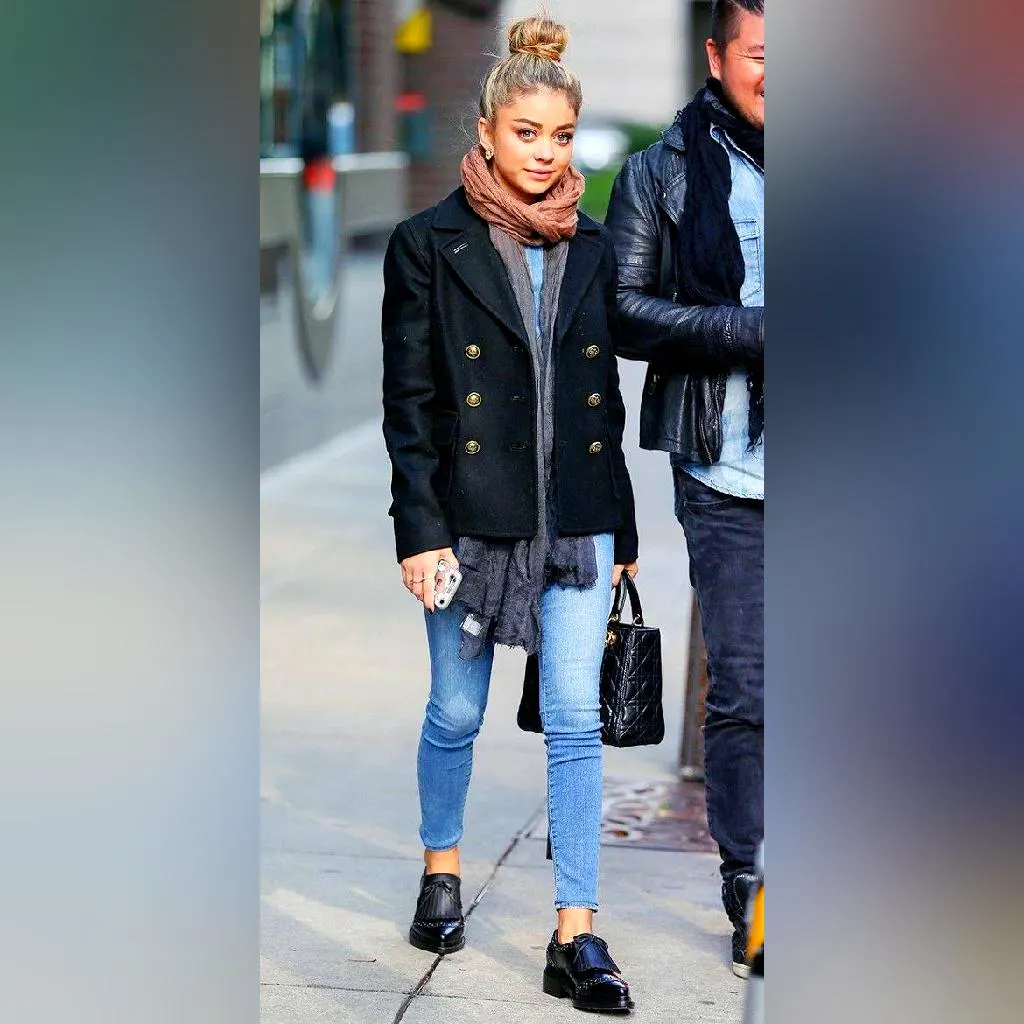 Buy Similar Here
Though it does not have any hint of color within its shading or hue, grey is an attractive option for any ladies to use in their wardrobe since it gives a rather sophisticated look. You can even pair this color with blouses and skirts to achieve an effortlessly chic look.
With Black Blazer And White Tee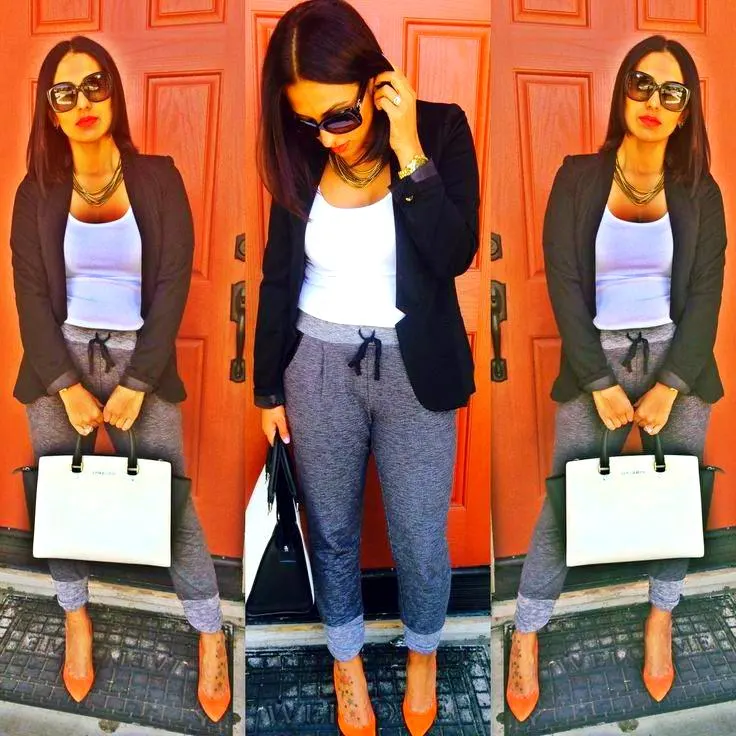 Buy Similar Here
A woman of any age should feel free to wear gray because this is a color that makes almost any outfit look elegant and stylish. However, if you choose to wear clothes with lighter shades of gray, make sure that the shades are complimentary so the overall tone will be balanced well.
With Blush Skirt And Colorful Sneakers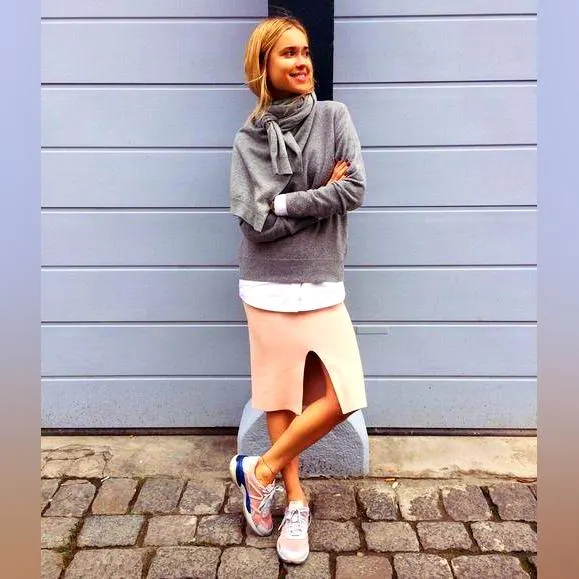 Buy Similar Here
With Yellow Pants
Buy Similar Here
You will look like a woman who is confident and sure of herself when you wear gray clothes. Therefore, you should wear this color with confidence and feel comfortable about how it will compliment your skin tone and overall style.
With Navy Pants
Buy Similar Here
It is best for women to know how different colors can affect the overall appearance of their outfits. When worn right, gray clothing can easily look stunning on any outfit. However, it is best to avoid pairing gray clothing with black unless the combination has been done flawlessly. By using the suggestions mentioned above, you will have an easier time wearing gray clothing since these tips can help you develop your own unique style that perfectly complements your individual personality.
With Neon Turquoise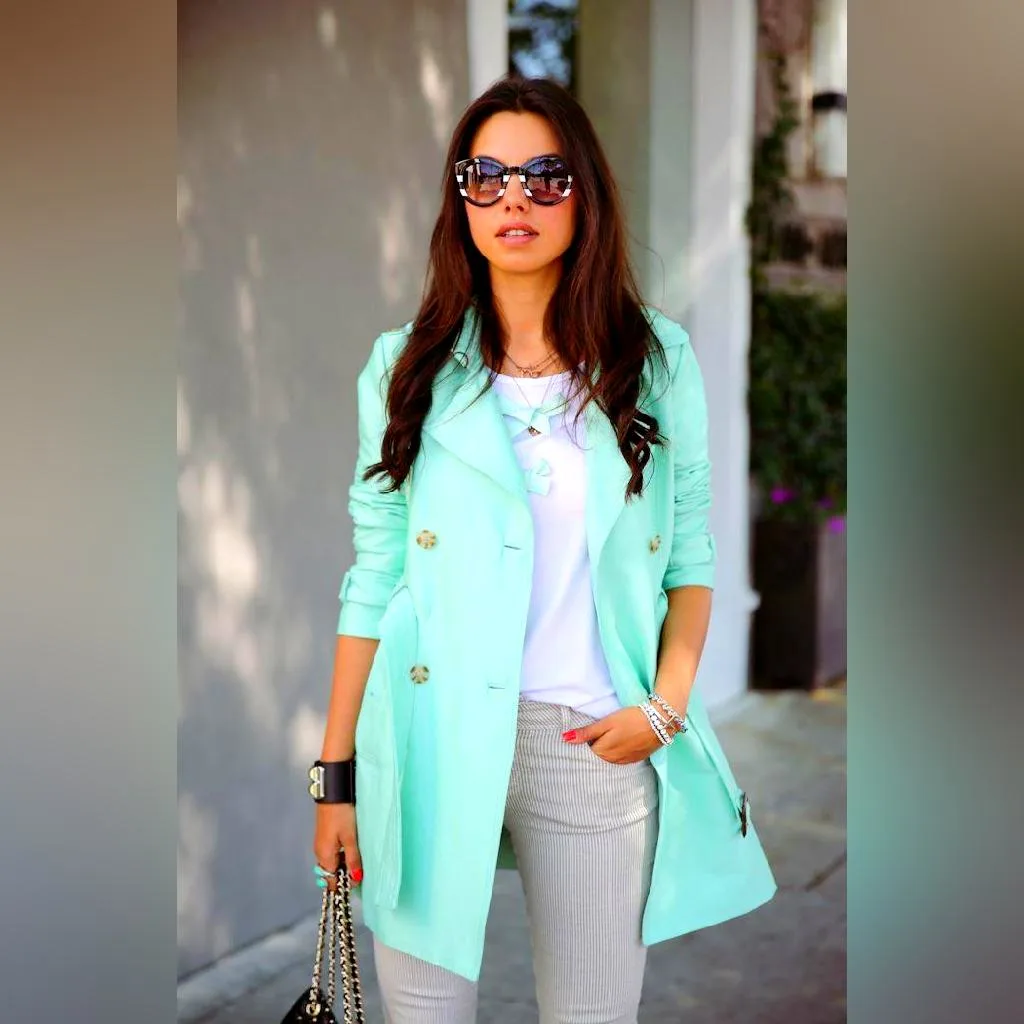 Buy Similar Here
Sometimes gray also indicates a certain level of sophistication. Sometimes, gray can be compared to a study or business suit which both indicate hard work and success. Gray is a very good color for females as it is both stylish and mature which will always help them to be successful in their lives.
With Pink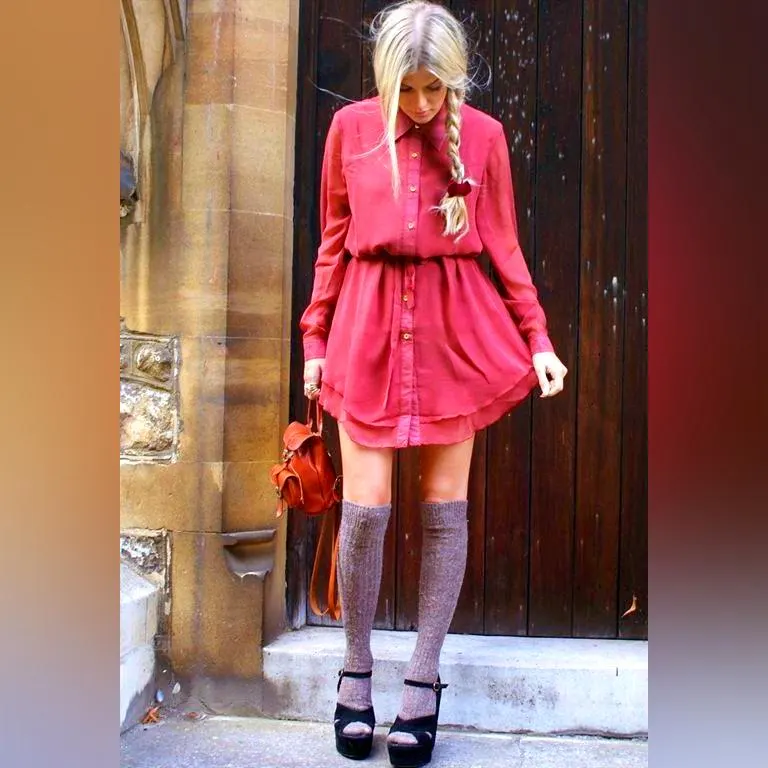 Buy Similar Here
There are some outfits that are a trend in women's clothing these days, but most of them are related with blue. The reason why they get more popular is because they are easy on the eyes and they can add sophistication and elegance to any outfit. Having gray shirt and jeans or even skirt and shirt combination would be a good idea if you want to go to work. You can also try wearing gray shirt with black or white jeans and the result will be amazing too. Just make sure the grey tone is not too light or too dark, some people think that if you wear light color pants with light-colored shirt, it will look odd but if you are talking about gray, it is not.
With Light Pink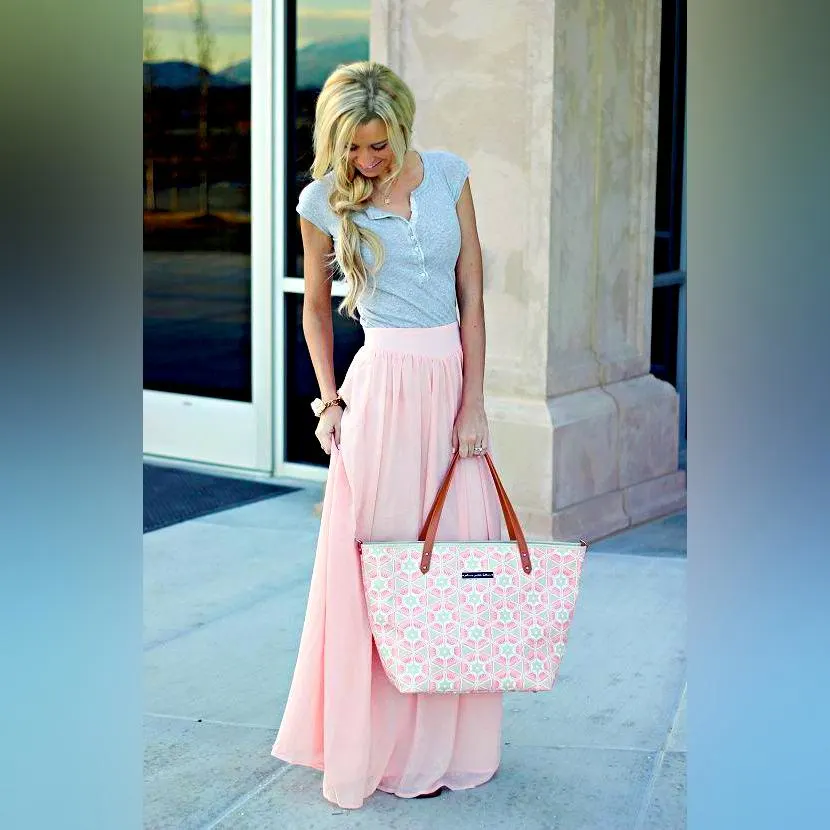 Buy Similar Here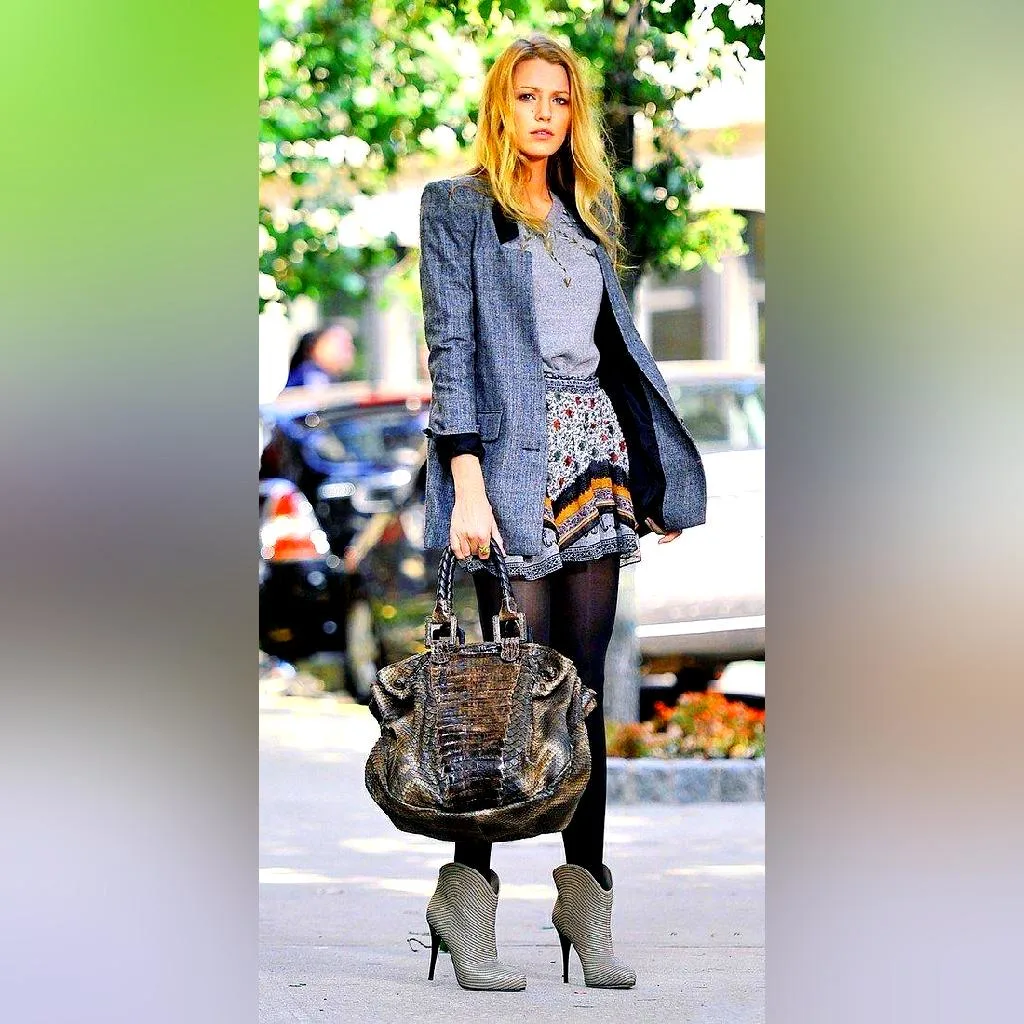 Buy Similar Here
There are also other women who like to combine gray tops with skirts and this would look sexy as well. If you want to use this method of clothing, then try matching your top with black bottoms for more sophisticated look. We all know that black is considered as the most elegant clothes color so if it can match with almost every other colors out there, then pair it up with gray and you will see how good it looks.
All In Grey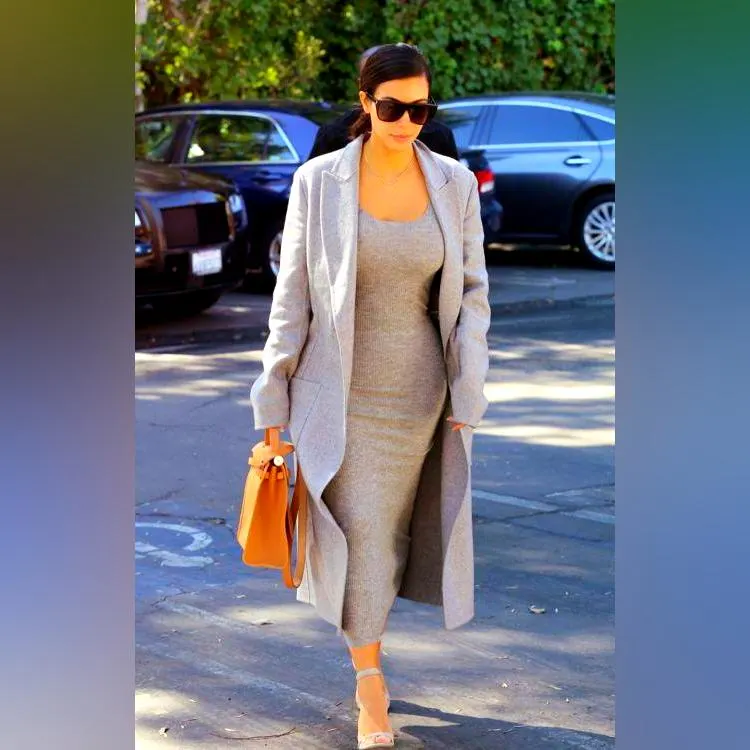 Buy Similar Here
With Red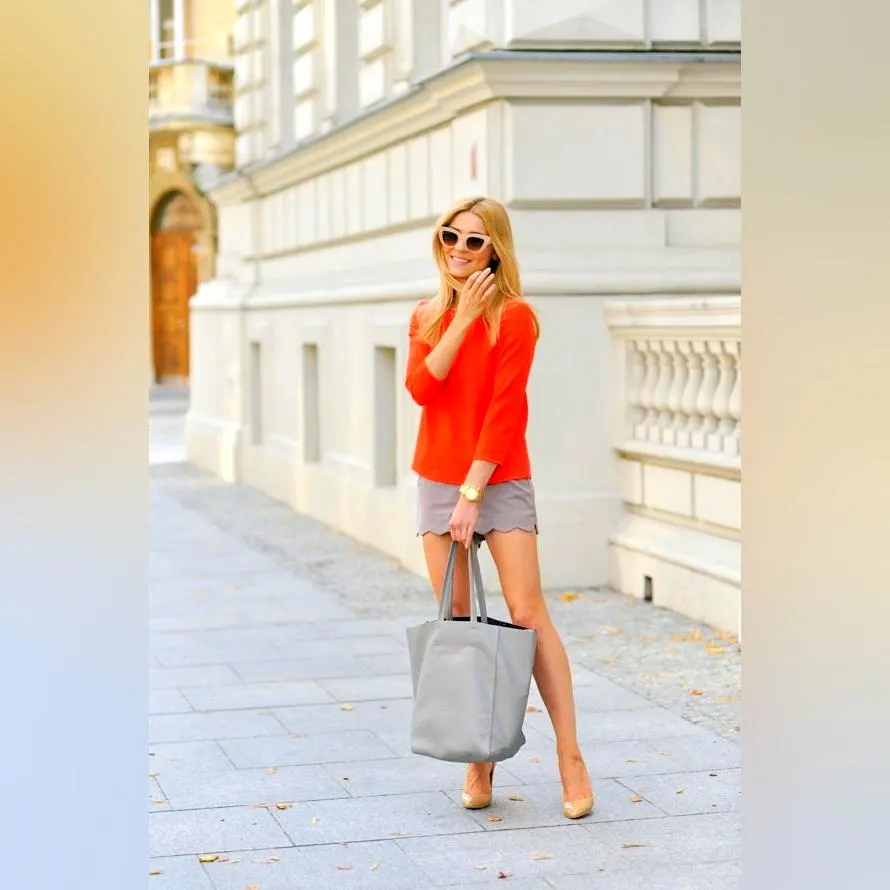 Buy Similar Here
With Mustard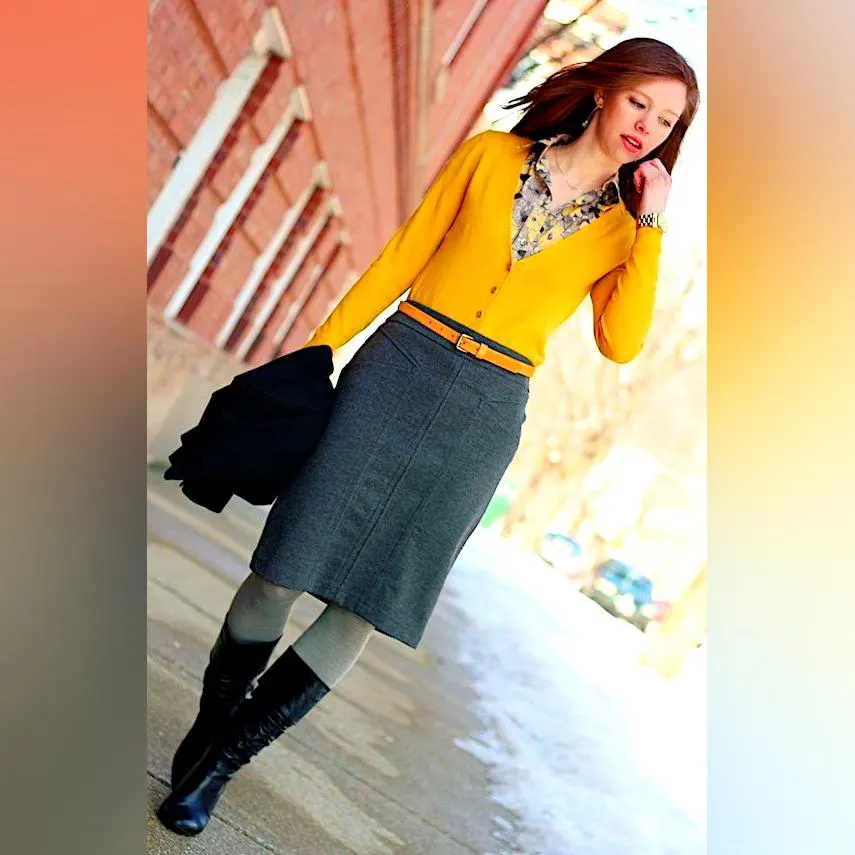 Buy Similar Here
With White And Pink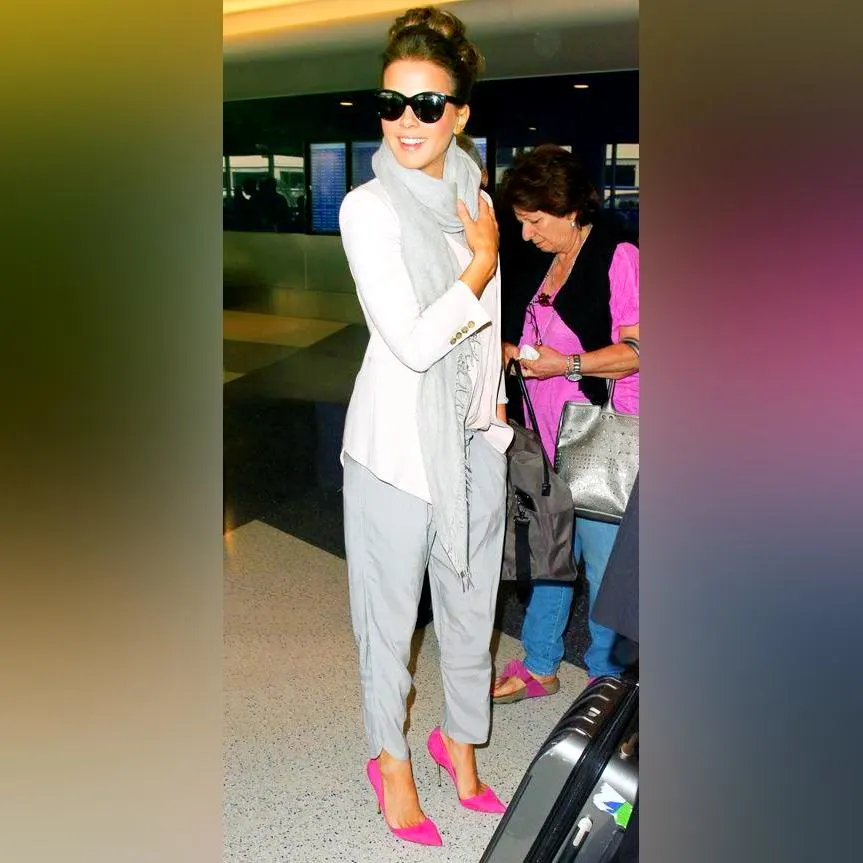 Buy Similar Here
Gray tops are also great to use if you want to wear jeans or skirt with them. Try pairing up a shirt with blue jean and do not forget to match your shoes to your top! Wearing this kind of outfit will surely make you look sharp and classy. Remember, even though gray is considered as a cool color, there is no rule that says it can only be combined with cold colors.
With Dust Pink And White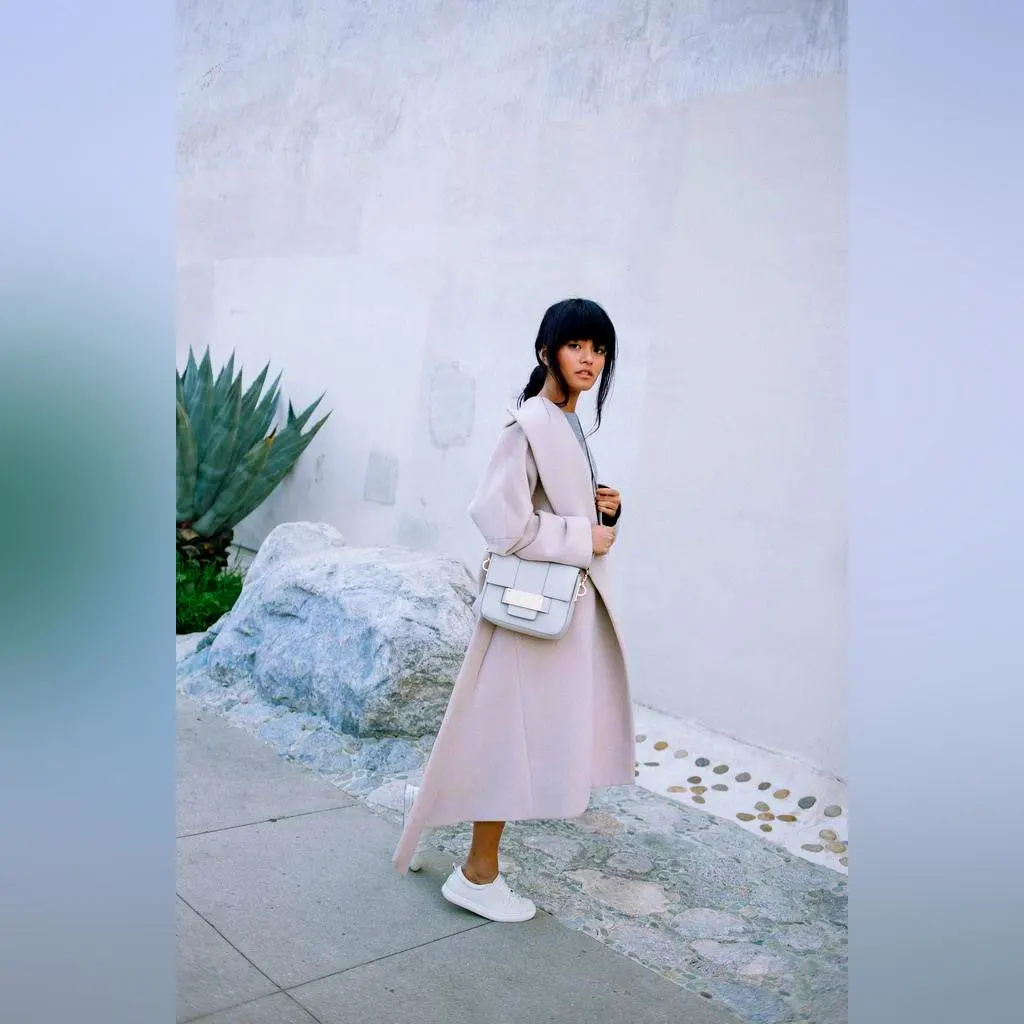 Buy Similar Here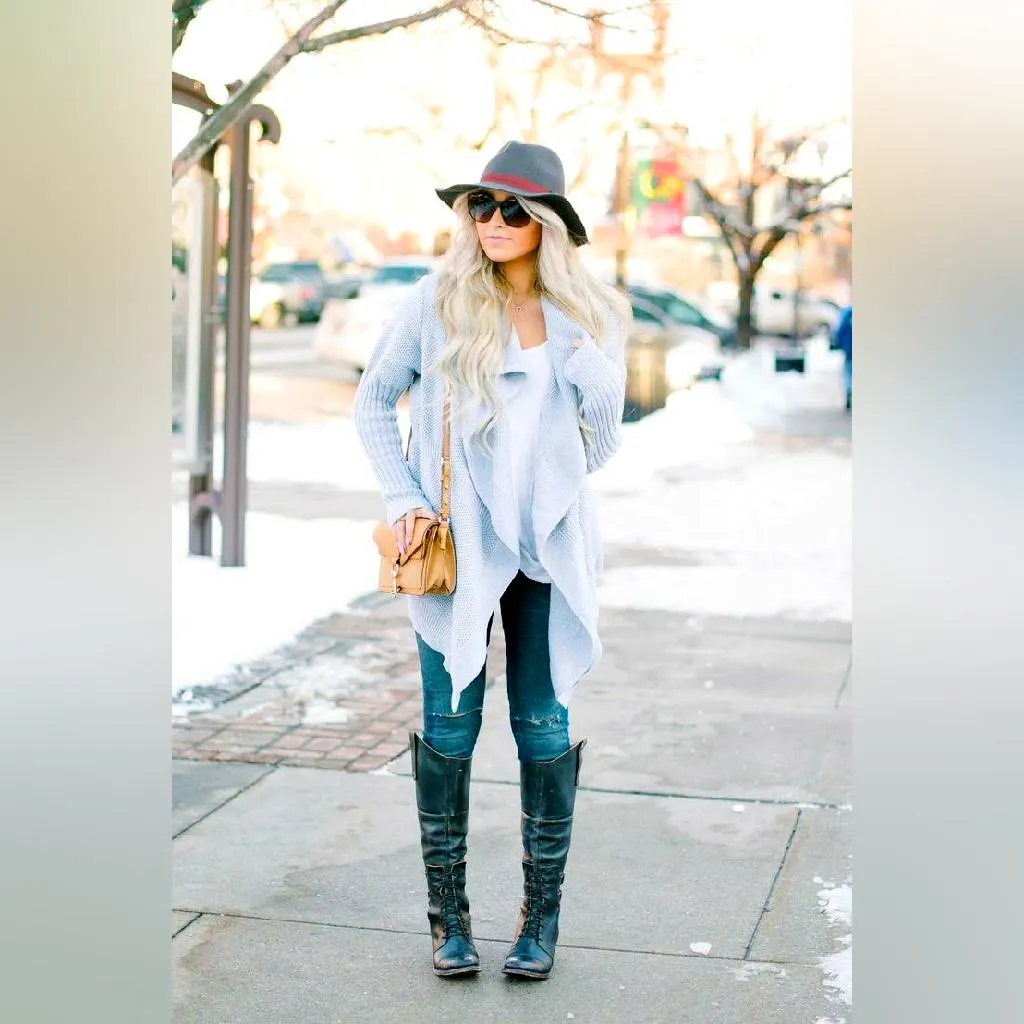 Buy Similar Here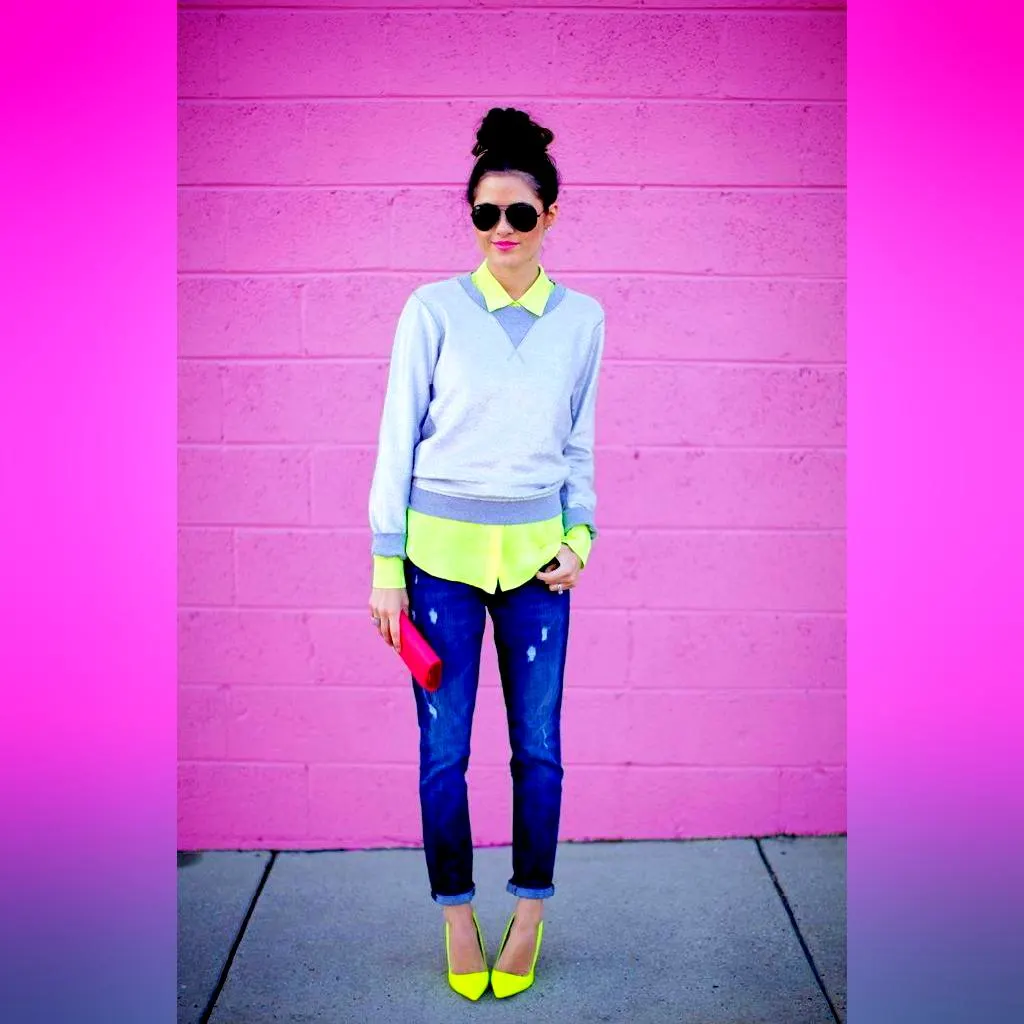 Buy Similar Here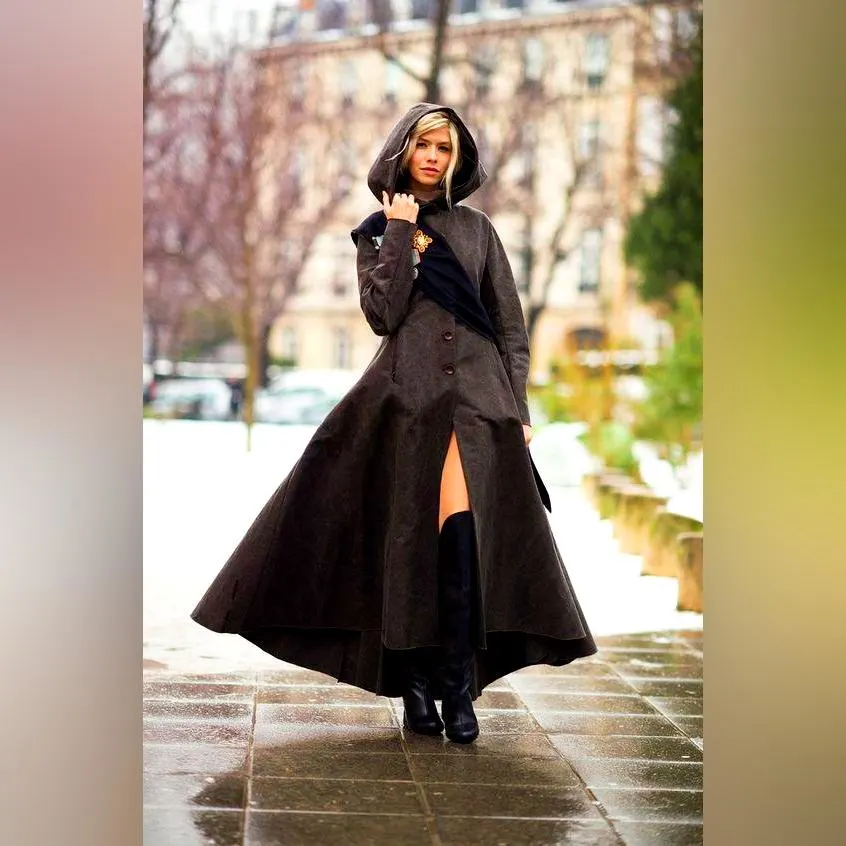 Buy Similar Here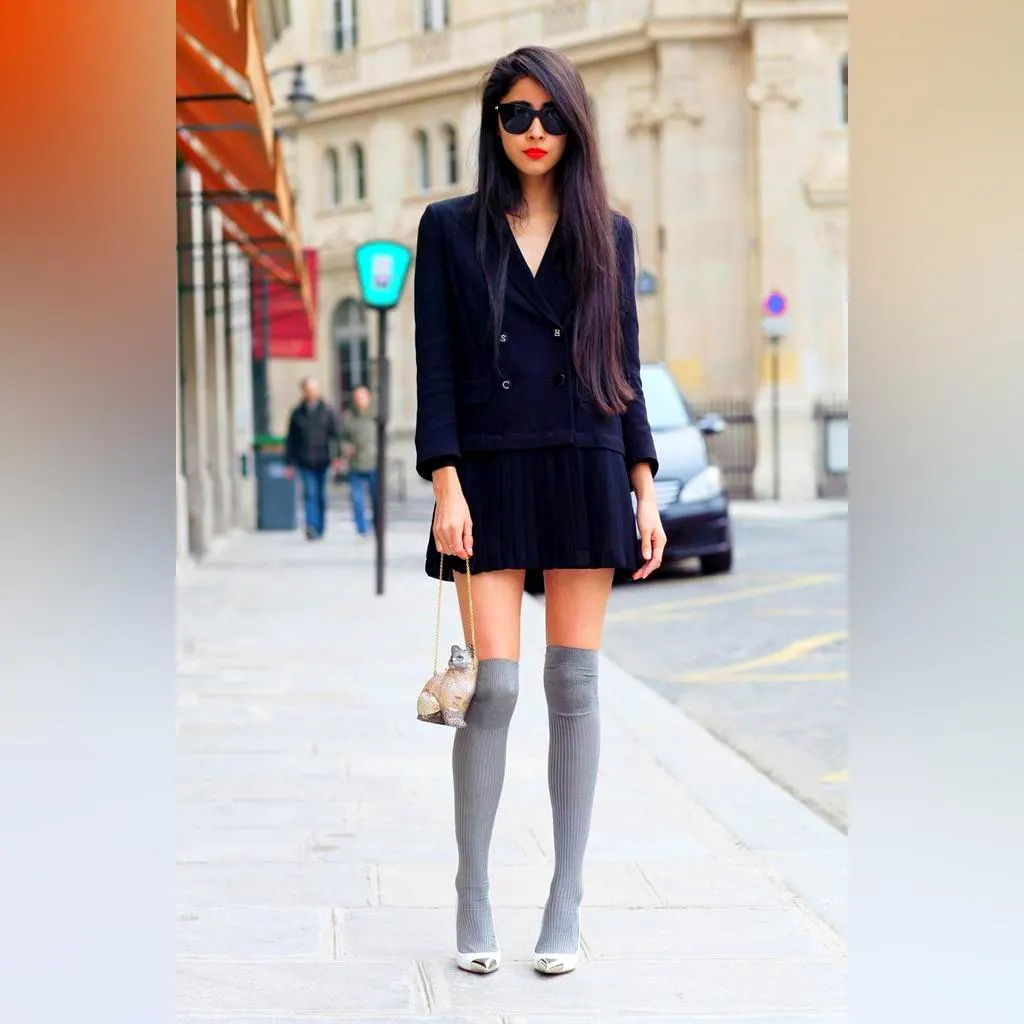 Buy Similar Here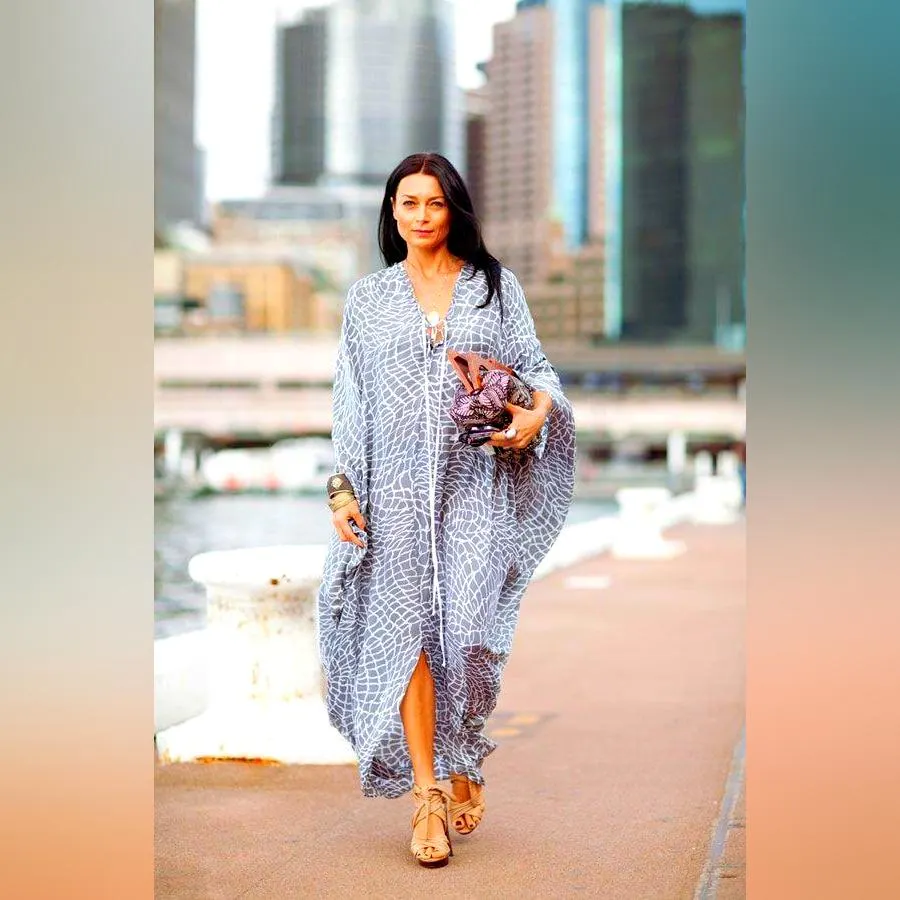 Buy Similar Here