Another cool trend is back this season and its name is ripped jeans. Today we are here to observe some easy and beautiful ideas what tops you can style with distressed denim pants from Mondays to Sundays. An off-duty look is gaining real popularity, so what are you waiting for, let's get down to the business and find out the best and outrageous outfit combinations that are worth to try out.
Now, I am not going to say that simple tops are the best ones to try out with ripped jeans, but yes, as simple top you've got the better chance you end up looking cool with this denim. Anyway, you can try out ripped t-shirts, bustier tops, crop tops, classic button-downs, and lots of other stuff.
As for me, ripped denim is associated with all those 1990 things, rock, punk, grunge, and heavy casual. You know what, nowadays we see that ripped denim is still associated with rebel and off-duty look.
If you are looking for jeans to make them as much personal as you can, then ripped ones are the best ones for a personal style. Love to see women who manage mix these bottoms with vintage tops or high street fashion branded bouses.
Forget about preppy style and polished fashion, now it's the best time to rock and roll! You know what, ripped jeans can look uber-feminine too! You can now show off your beautiful knees that can be seen through oversized shredded jeans.
I love seeing babes who wear ripped jeans with tucked in white shirts, cropped tops, oversized sweaters, plain tees, bustiers and jackets made of leather or denim. Scroll down to see my favorite looks to try out this year.
We see an oversized grey sweatshirt paired with cuffed boyfriend jeans completed with shredded details. Update this look by adding white kicks: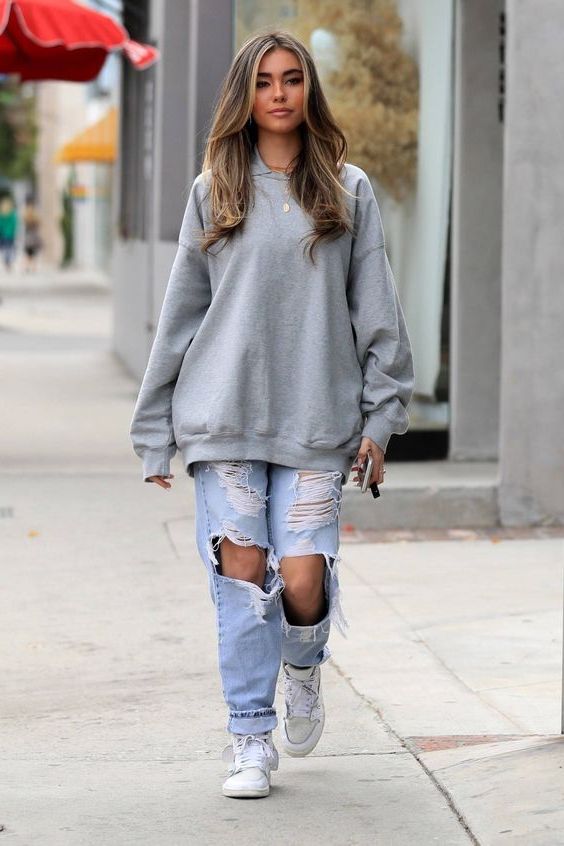 An off-shoulder cropped blouse in black color is combined with high rise ripped jeans and black sandals: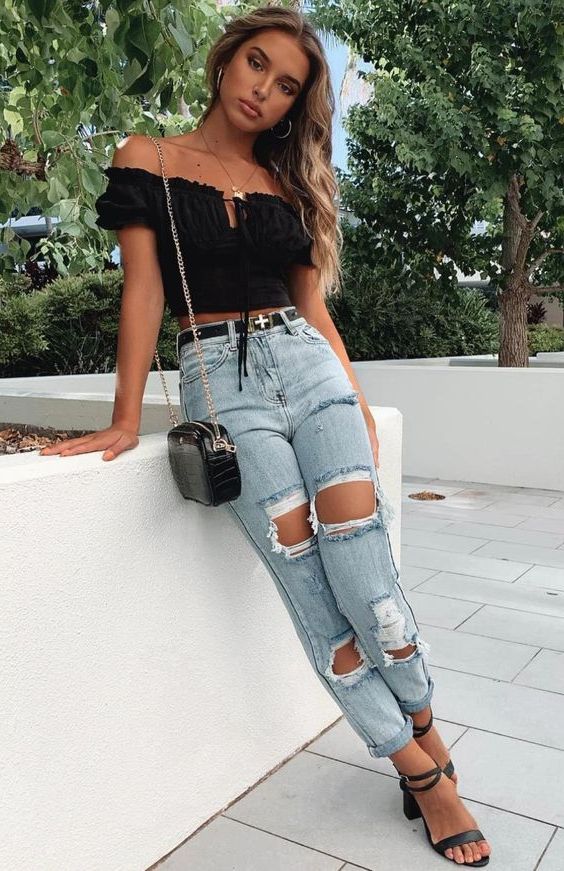 A simple long-sleeve top in black color is tucked in knee-ripped blue jeans: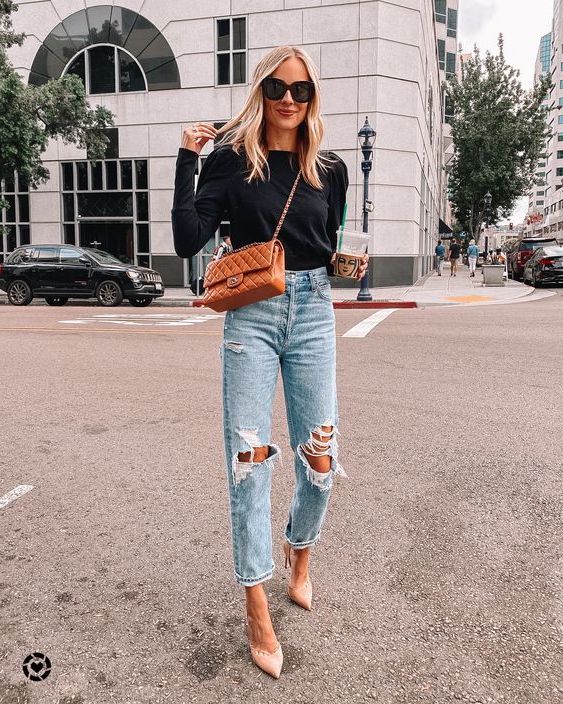 Love this sassy athleisure style look consisting of a one-shopulder bra top and ripped bf jeans: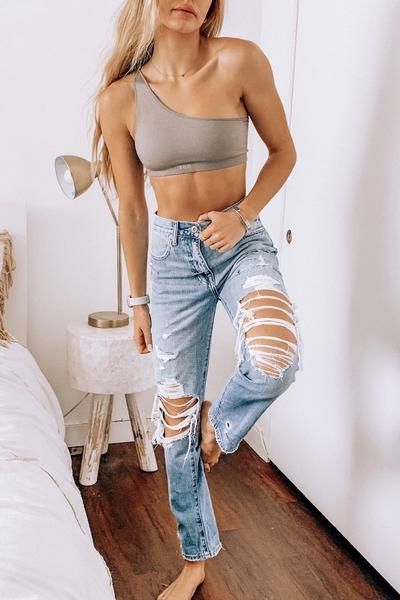 A ribbed knit sweater in white is tucked in extremely ripped bf jeans styled with black boots: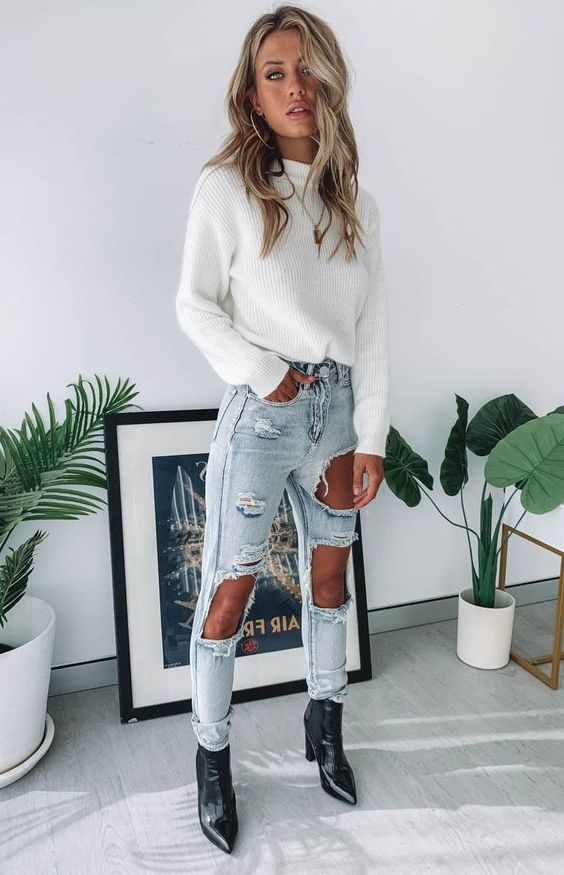 Another deep neck crop top in white is combined with ripped jeans and white kicks: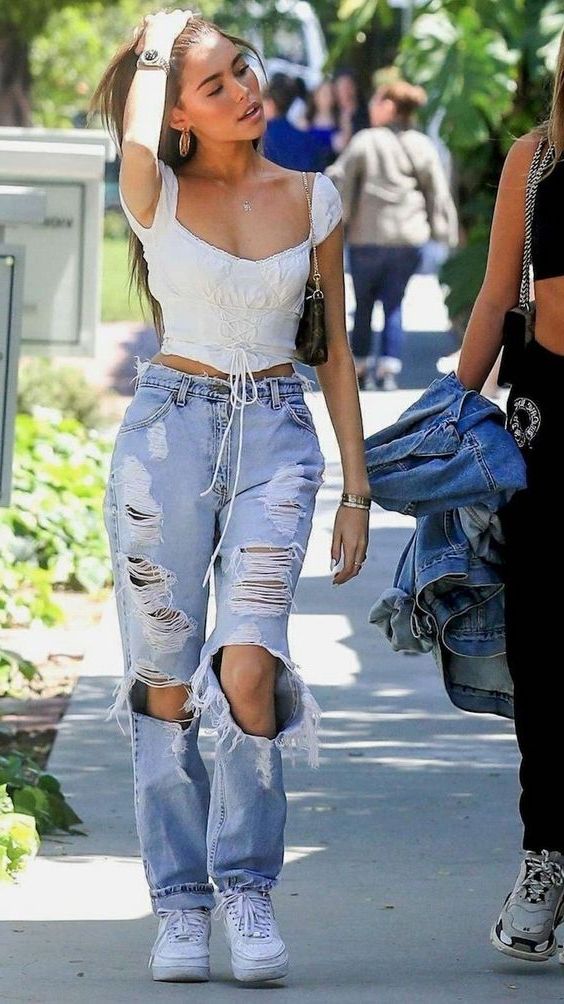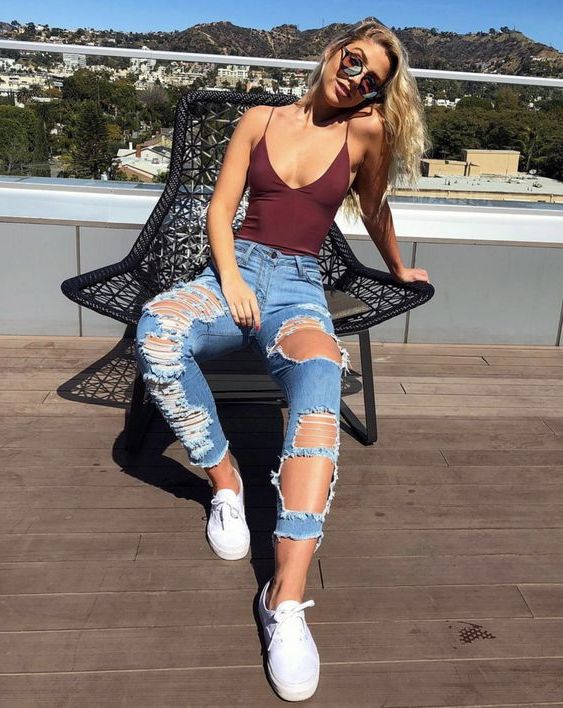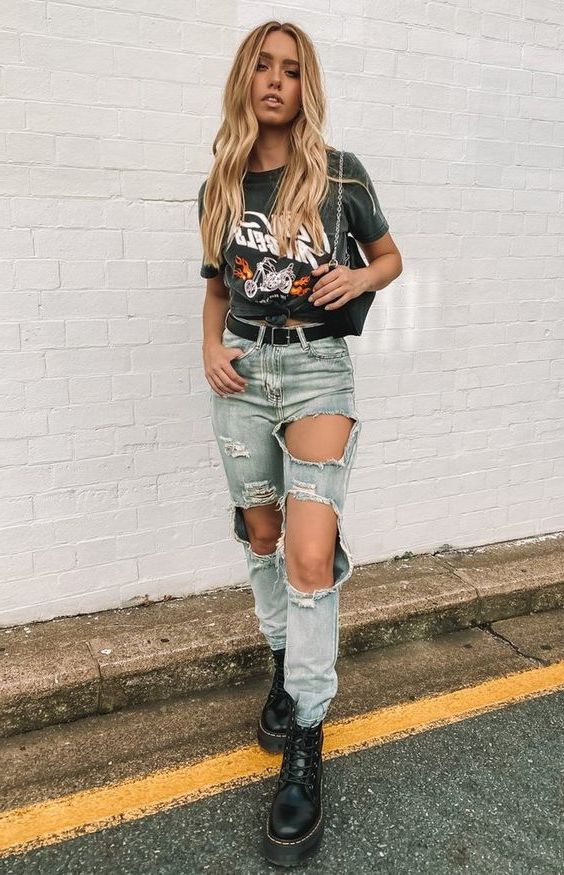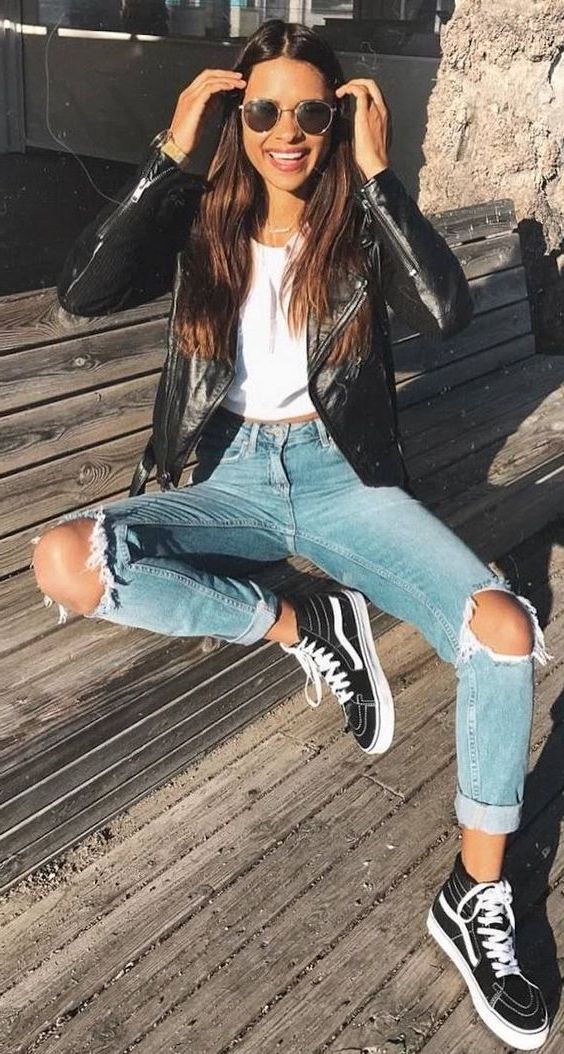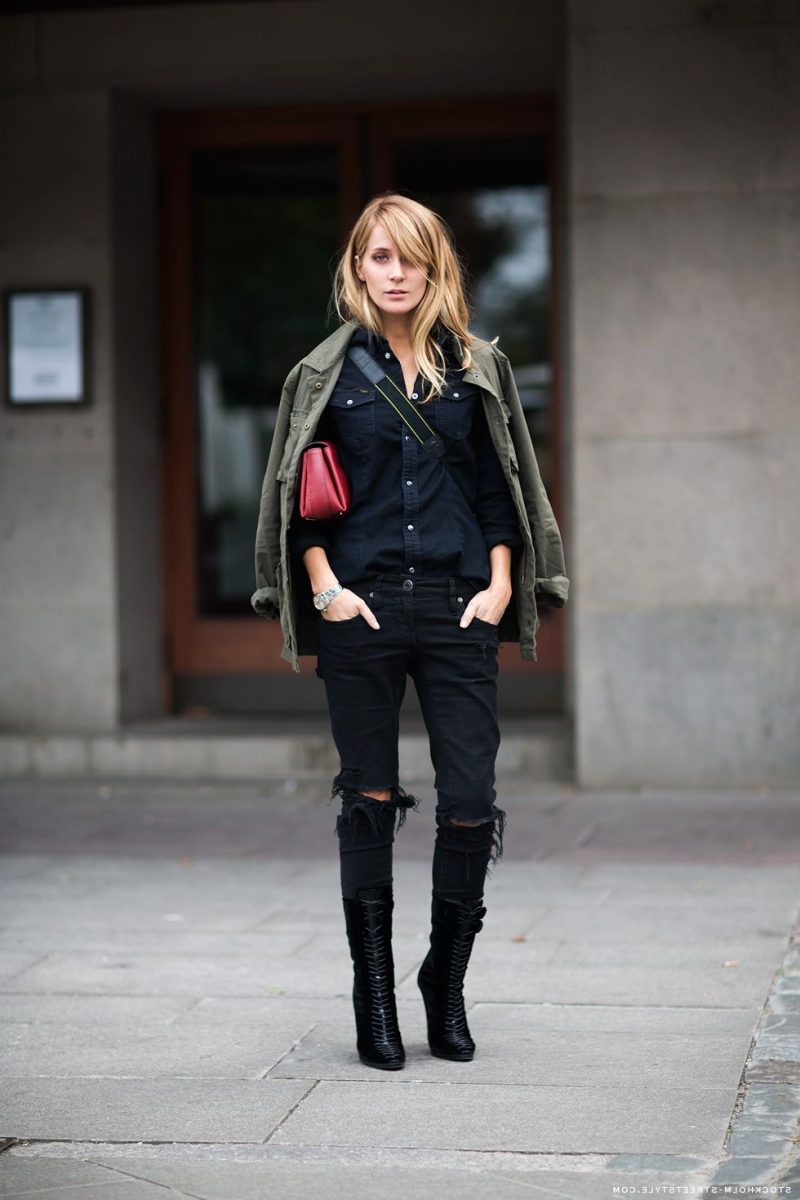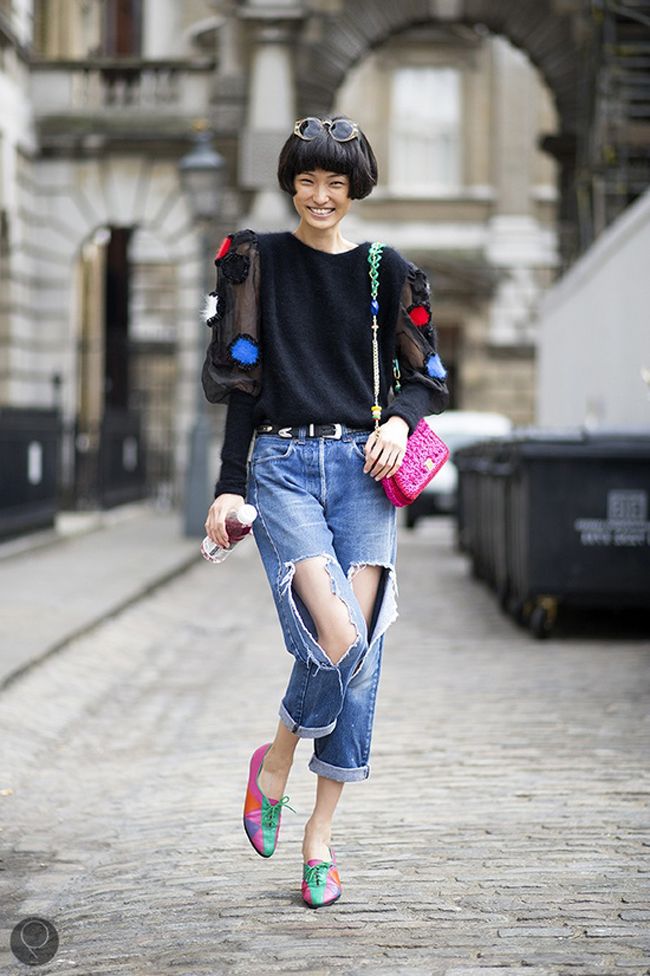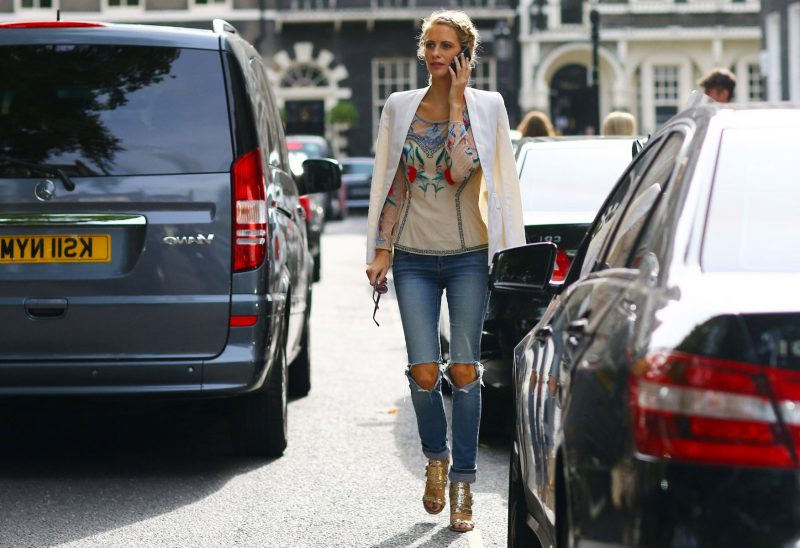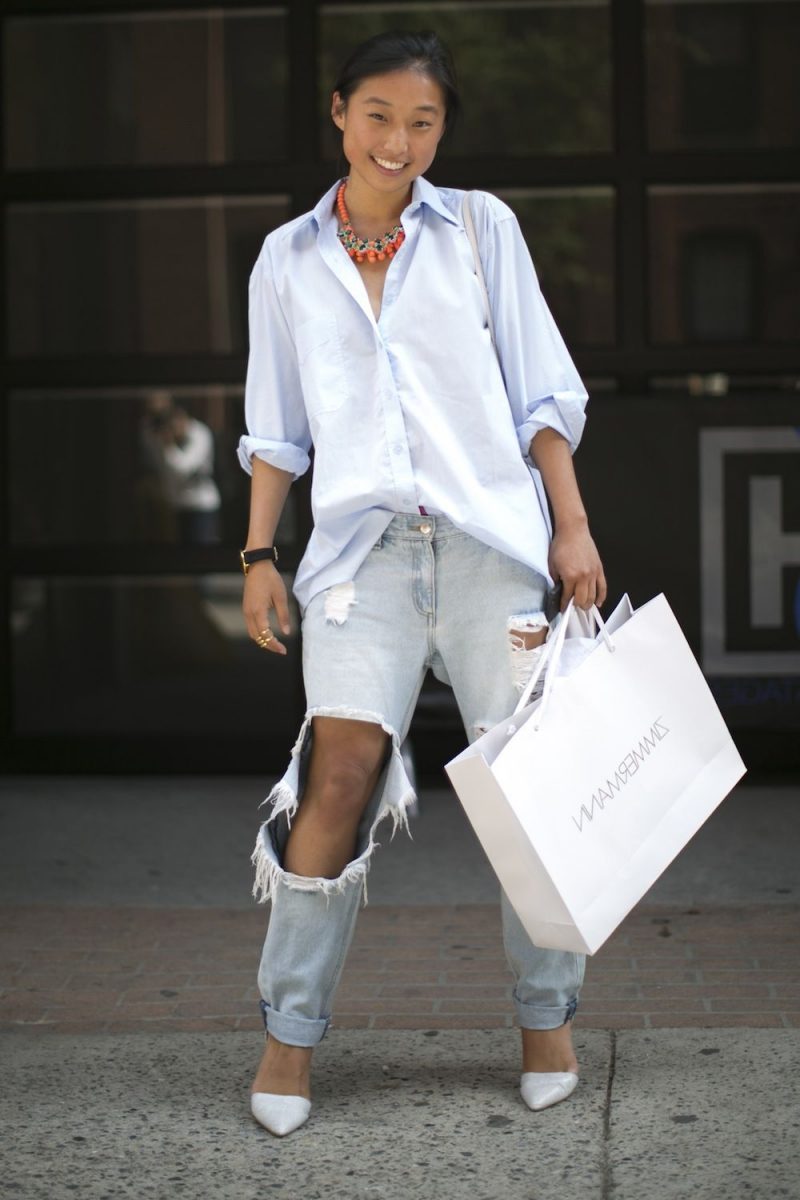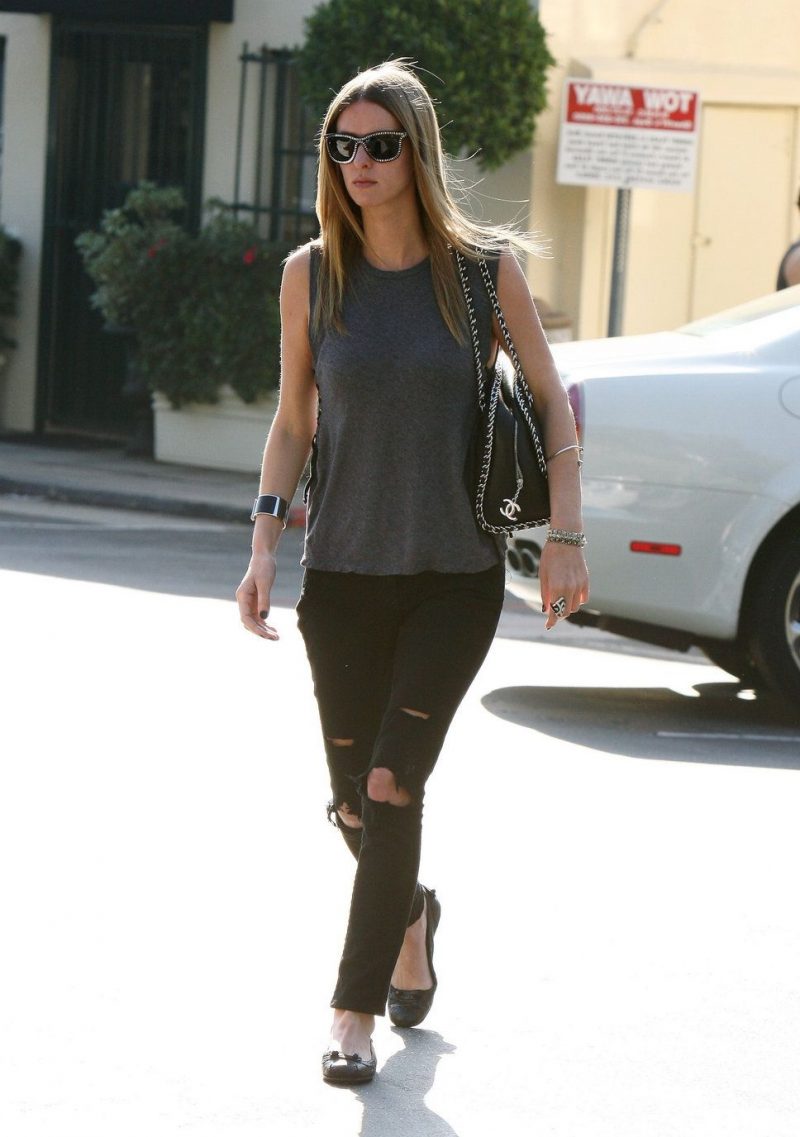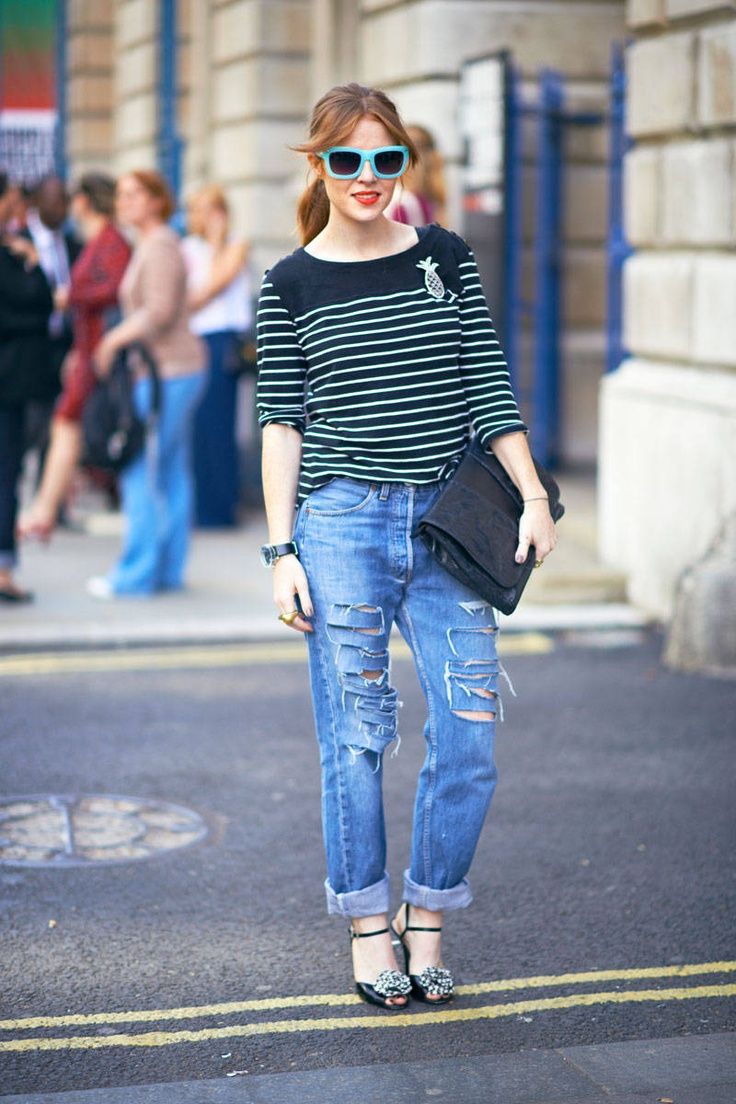 A kind of hipster touch. We see an overized sweater paired with knee ripped skinny jeans completed with buckled boots: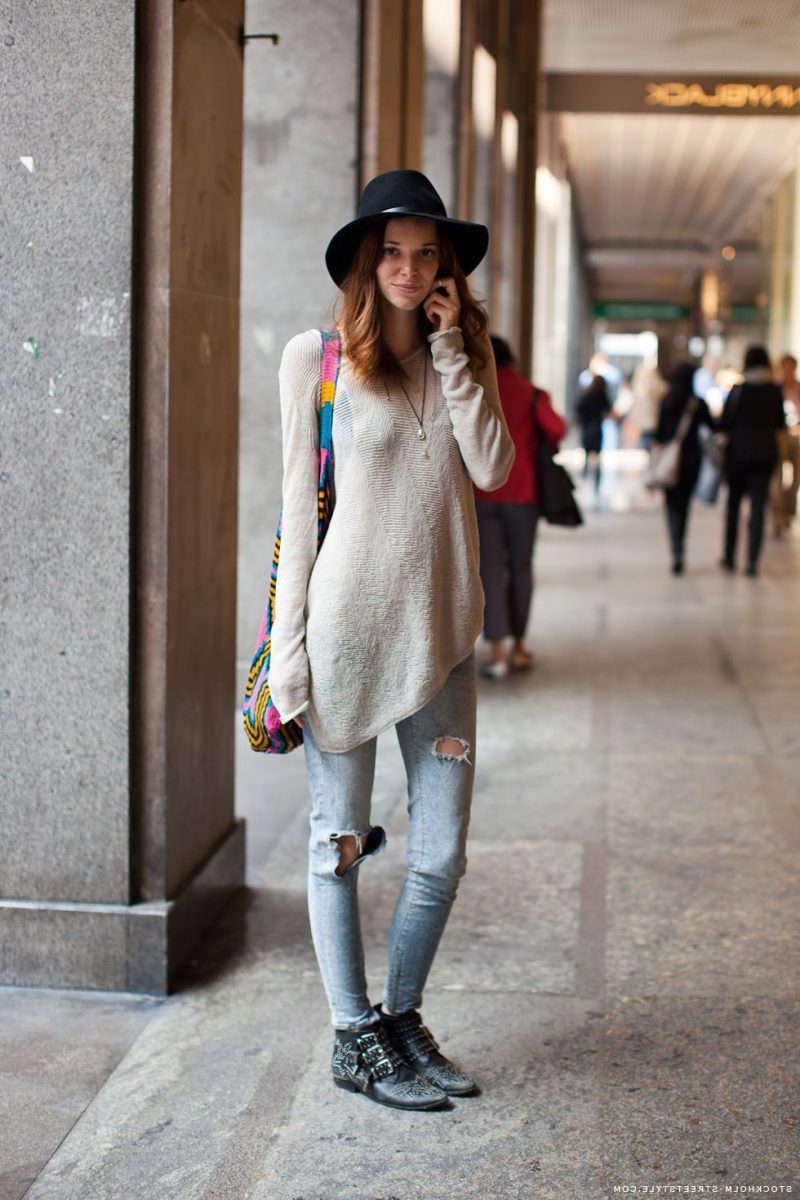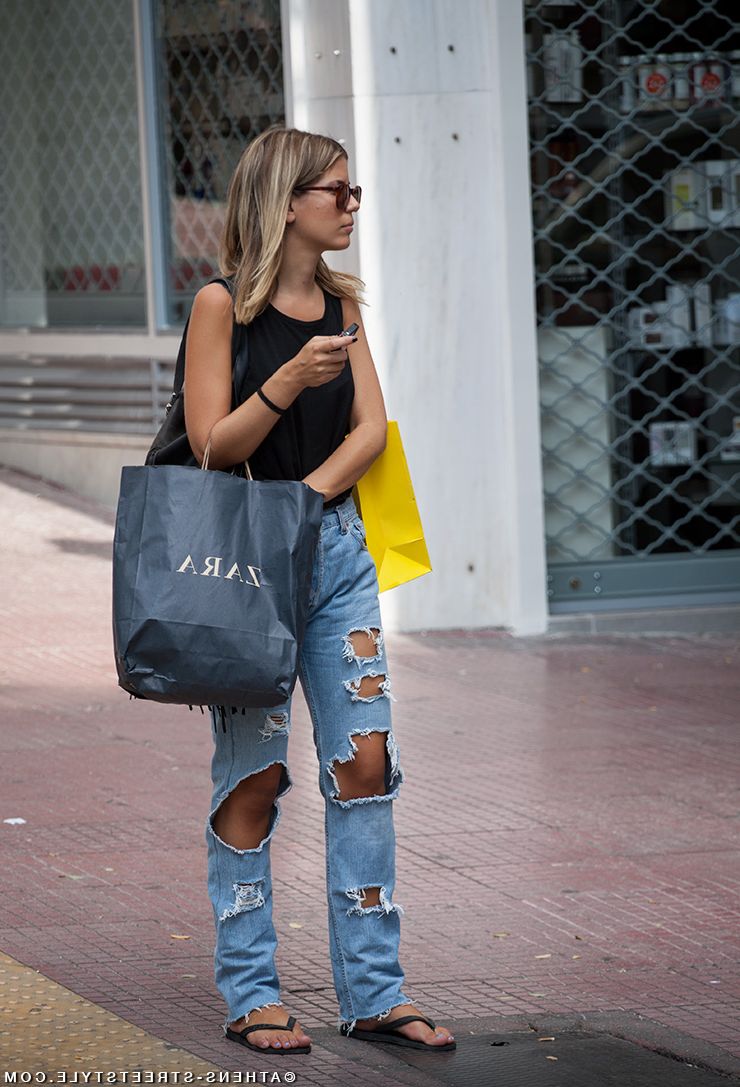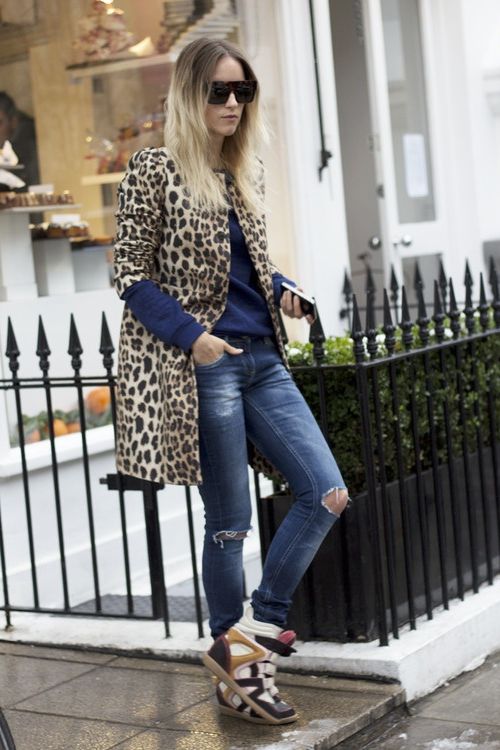 I am so in love with this white shirt paired with cuffed jeans in ripped details and white pumps: