An oversized denim jacket is one of the most popular styles in today's fashion season. That's why every fashionista has at least one such design. Thanks to this jacket, you can easily create whatever style you like.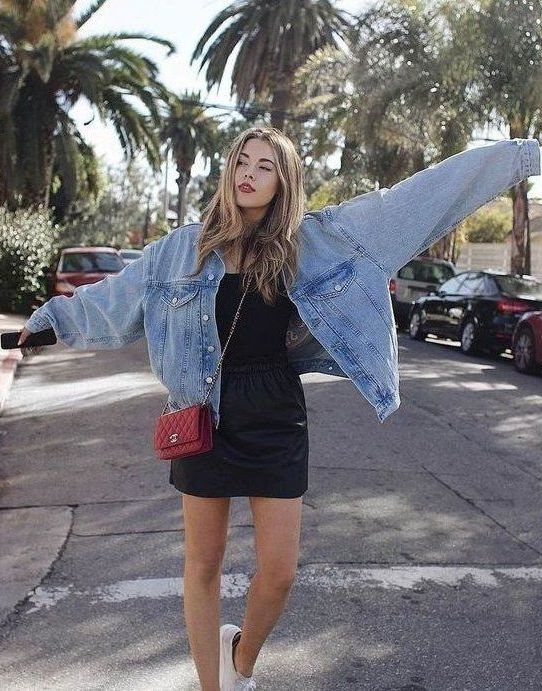 We see a light blue oversized denim jacket styled with a black dress and white sneakers, a lovely combo for summer days.
What You Can Wear An Oversized Denim Jacket With
In this article, I want to draw your attention to my favorite oversized denim jackets because they will be a great addition to the spring and summer look.
First of all, you can take a light loose button-down shirt and combine it with a loose denim jacket, striped wide trousers, a leather clutch in Marsala color, and white and black sneakers.
Secondly, you can choose a white shirt and combine it with our beloved denim jacket, gray chinos with lapels, sunglasses, and light gray sneakers.
And, a third, my favorite look is the one that features black leggings, a blue denim jacket, a gray t-shirt, and nude platform shoes.
The perfect look for everyday wear is a pair of jeans or trousers, a basic t-shirt or t-shirt and a voluminous denim jacket thrown over the shoulders. You are free to choose whatever shoes you like, it can be slip-ons or sneakers, loafers or oxfords, pumps, or sandals with heels.
A boyfriend jacket will also be appropriate in a work environment, just make sure that your office does not have a strict dress code. A pencil skirt and a white shirt will be a perfect choice completed with an oversized denim jacket. For work, it is better to choose shoes with heels, something like mules or pumps.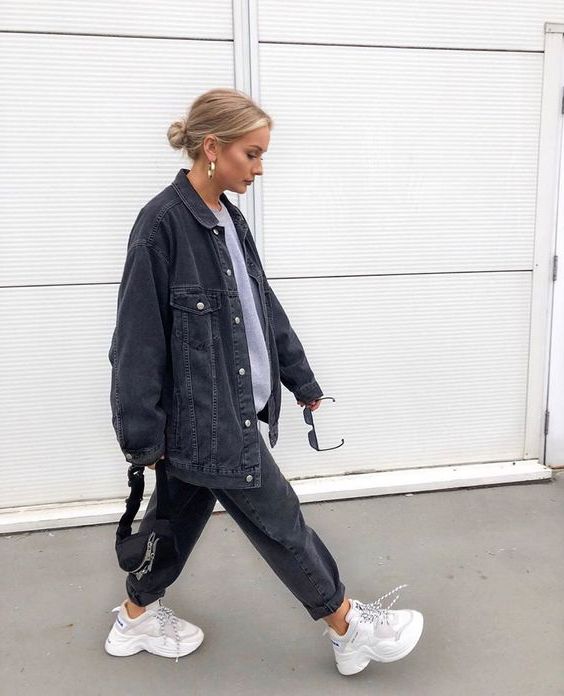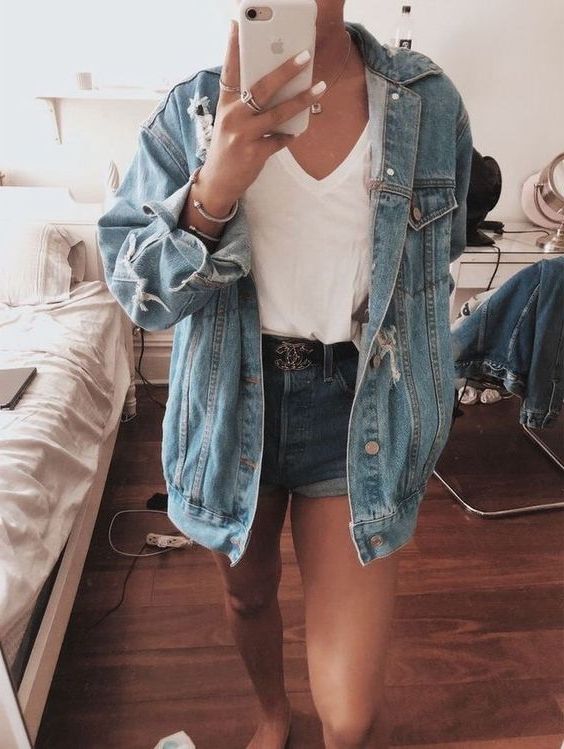 A lovely set for casual day-offs. We see an oversized denim jacket layered over a light grey hoodie teamed with black leather leggings and chunky sneakers. Check out other cool ways how to wear hoodies this year: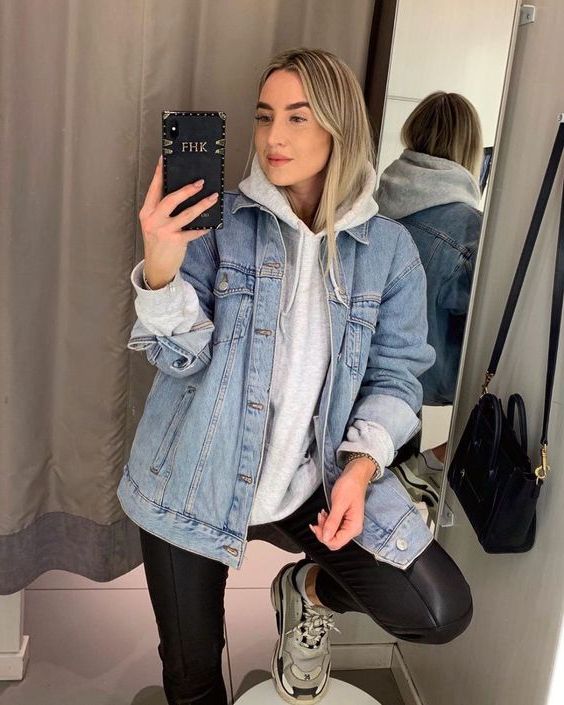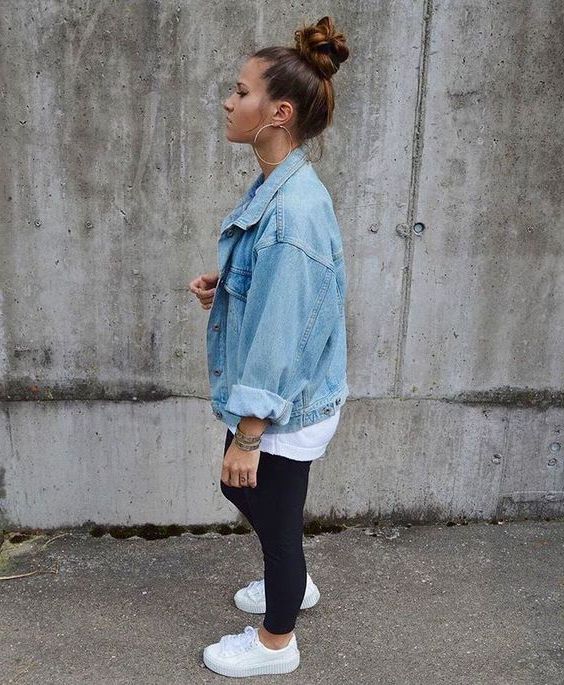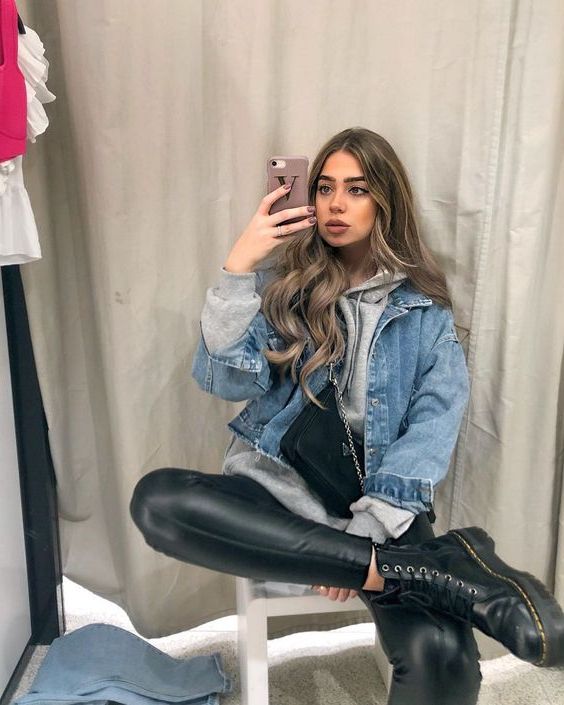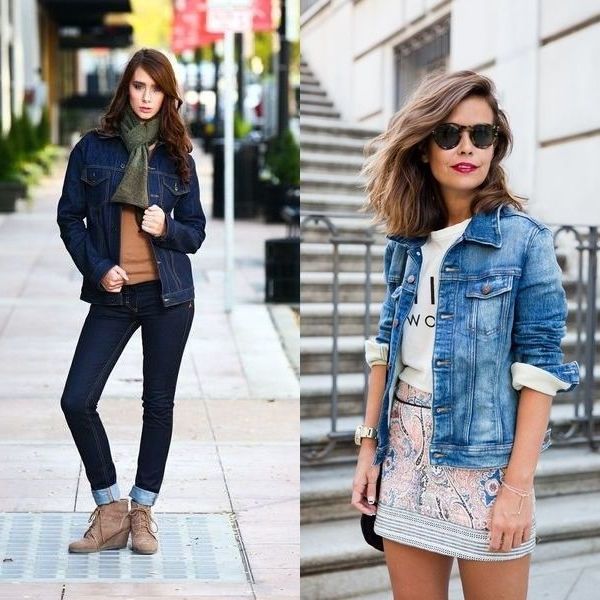 I do love denim and ways how to wear it with prints. Here we see a blue jean jacket layered over a striped top teamed with a burgundy short skirt, black tights, and black loafers. See more ideas on how to wear striped fashion this season, as I've got cool ideas to show you: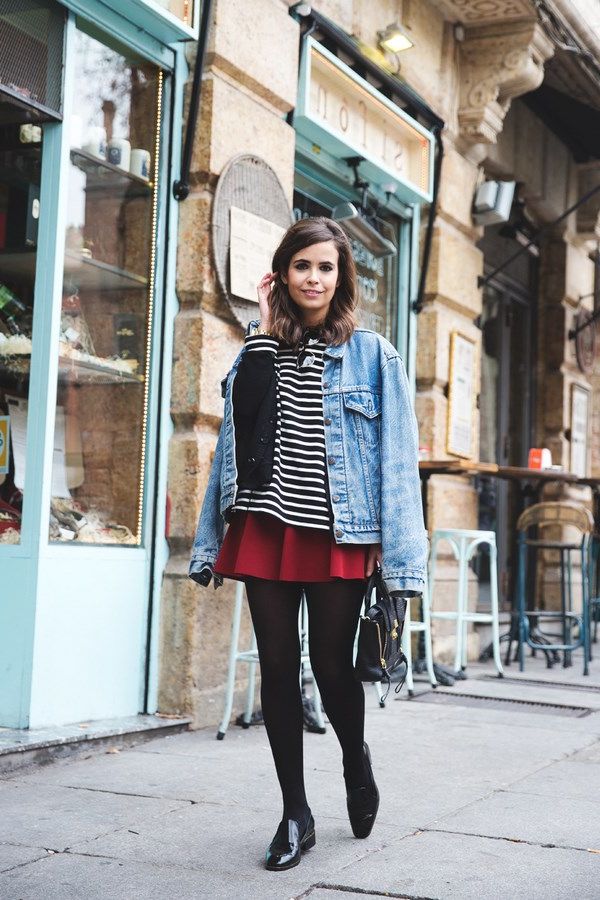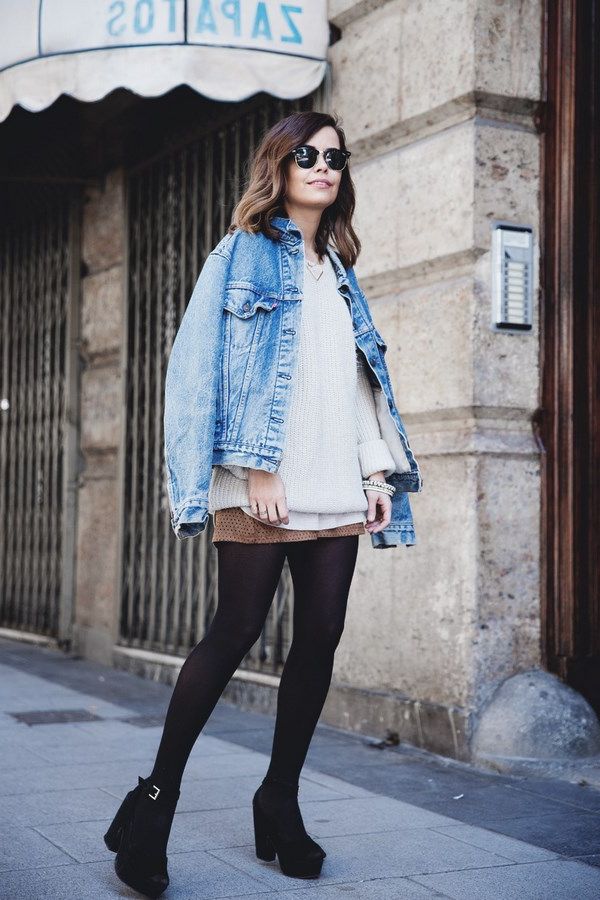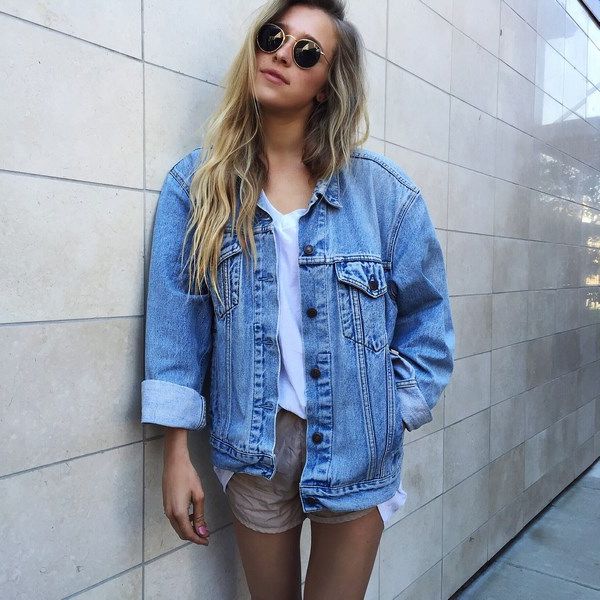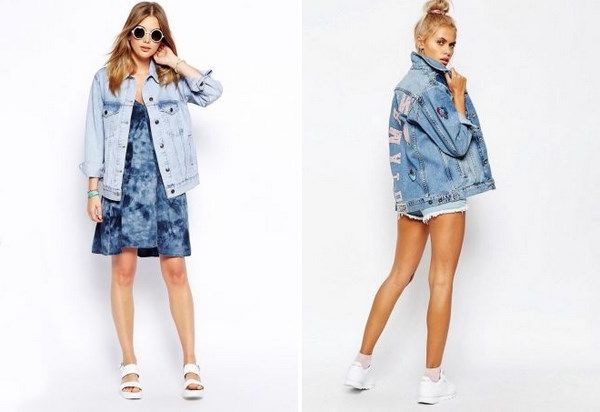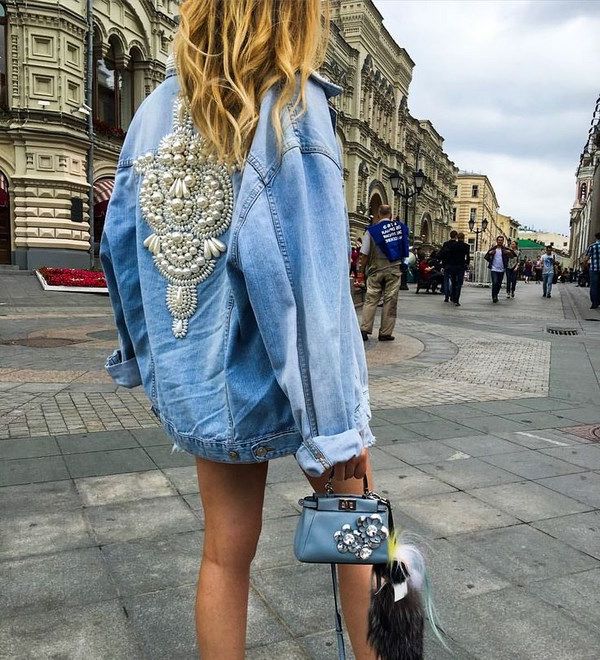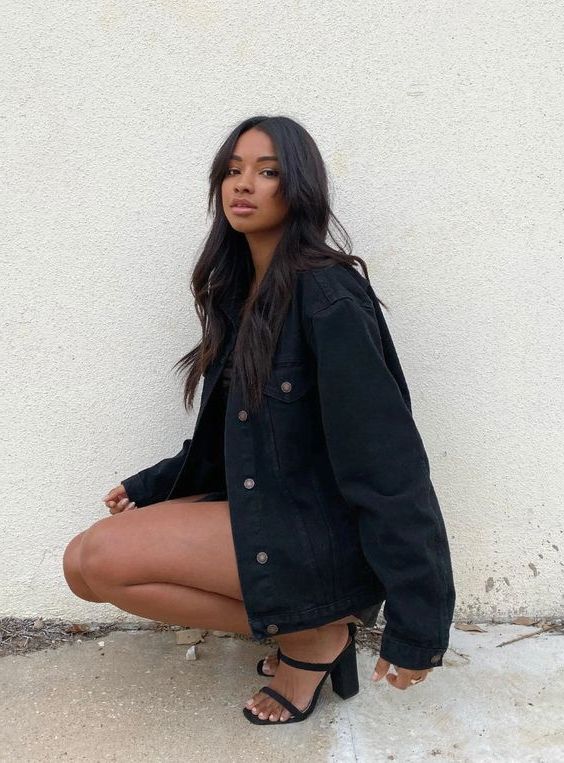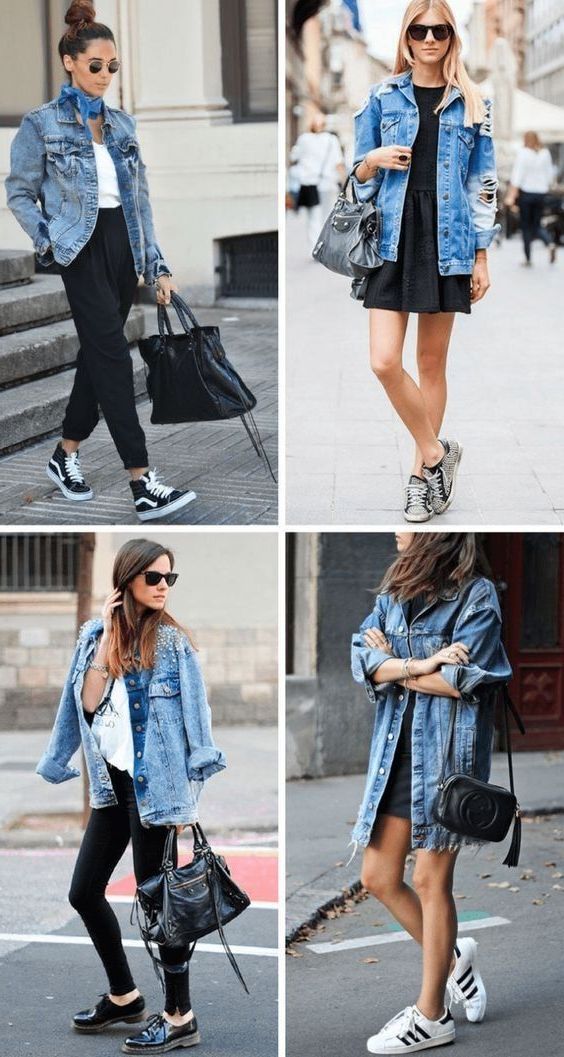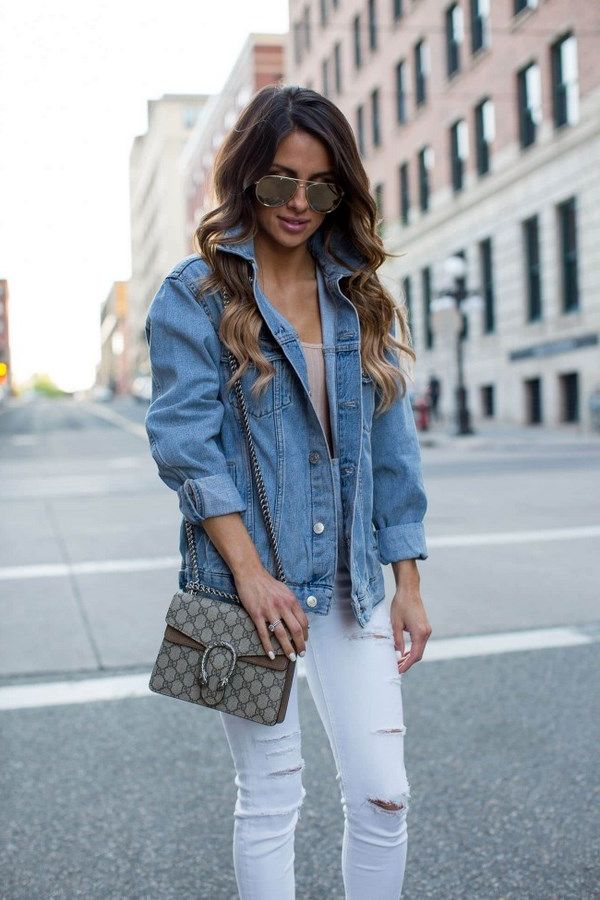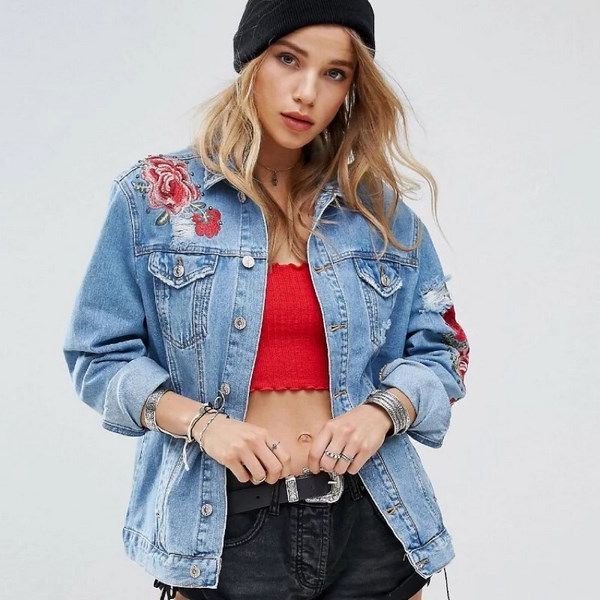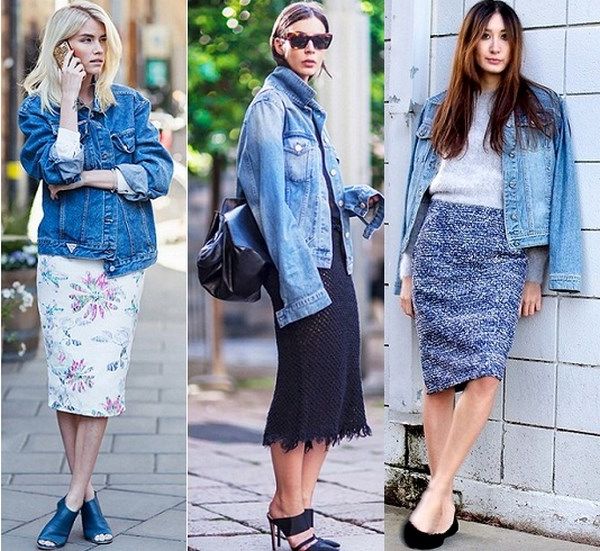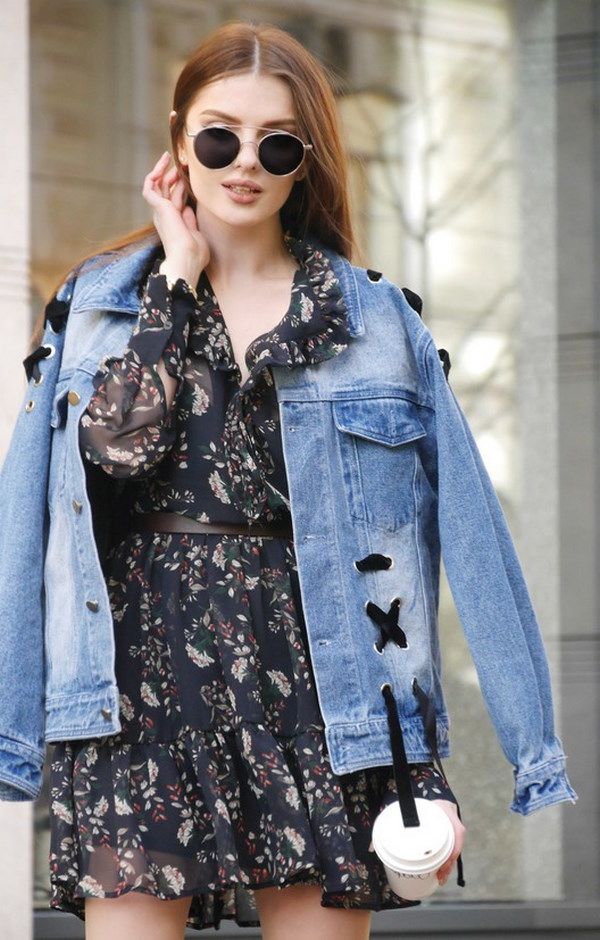 Conclusion:
If there's one jacket to throw on over basically anything, it's the denim jacket. But we're not talking about the tight, cropped versions that we wore non-stop in the 2000's. Nope, the new wave of denim jackets are oversized, vintage-looking, and anything but fitted. Which, hello, leaves more room for all the snacks, but it's also a fit that can be tricky to style. It can go from cool to frumpy real quick, but here are shown some cool ways to do it right.
Source: TheEveryGirl