We have a huge comeback called the nautical fashion trend. I've got some great news for you, this classic look has some vibrant updates and you better give it a try! The sailor chic trend is focused on a well-known color palette, including white, navy, red. You are free to experiment with anchor prints, straw details, chains, and ropes. I personally, still combine stripes print and golden buttons with my everyday looks.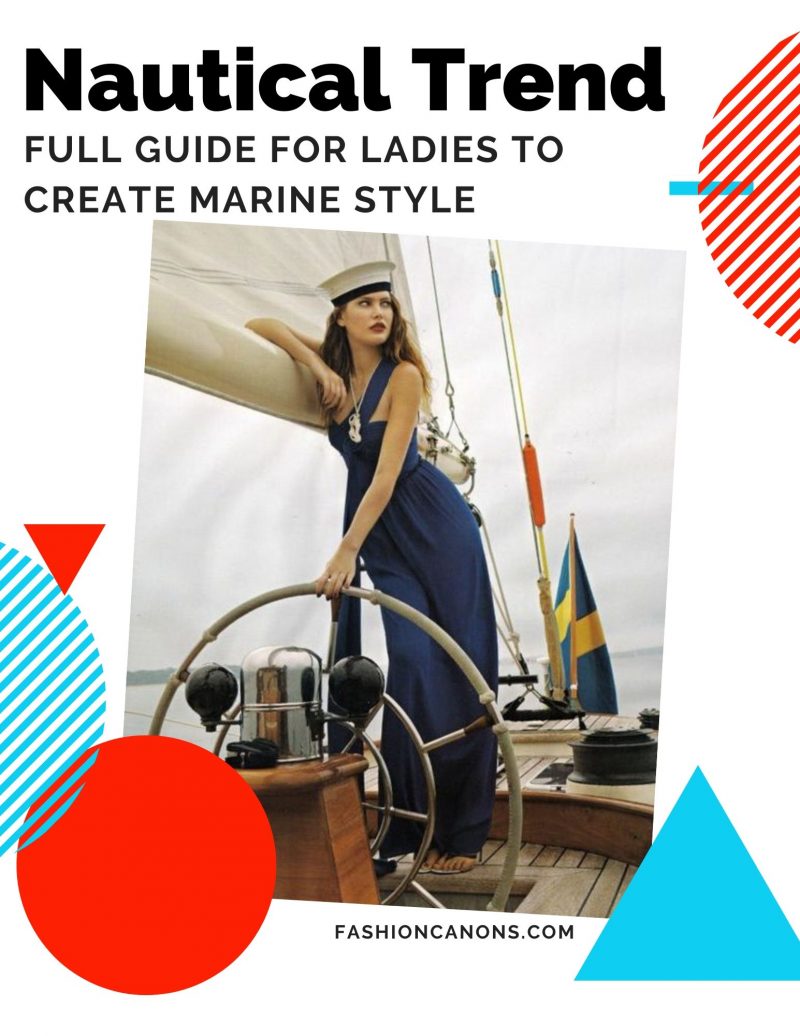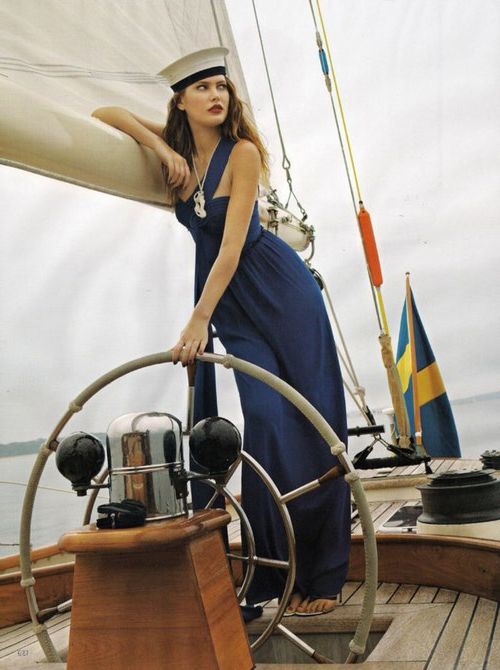 We see a navy colored maxi dress completed with a white sailor hat, a perfect look for boat trips.
Best Nautical Outfit Ideas You Can Wear In Real Life
The marinière beach look is already a timeless choice for women who want to have some fun in a classy way. Think of sailor pants, a navy blazer with golden buttons, anchor prints, red scarves, etc.
Ready or not, but it's time for the most striking fashion experiments. The marine style works ideally on women of different ages. Trust me, it will bring a certain freshness, lightness, and brightness to your style. Why do I love it so much? It can be worn in your everyday life, during vacation, for a walk, meetings, at school, and work. The well-known stripes can be worn in various ways, you can either go for vertical stripes, chevron, as well as multi-colored stripes.
Anyway, it's time to see some of my favorite street style pics where you can get some striking inspiration for the marine style.
A matching set of a navy-white striped crop top and high waisted shorts. Complete the look by adding oversized sunglasses and striped navy-white pumps: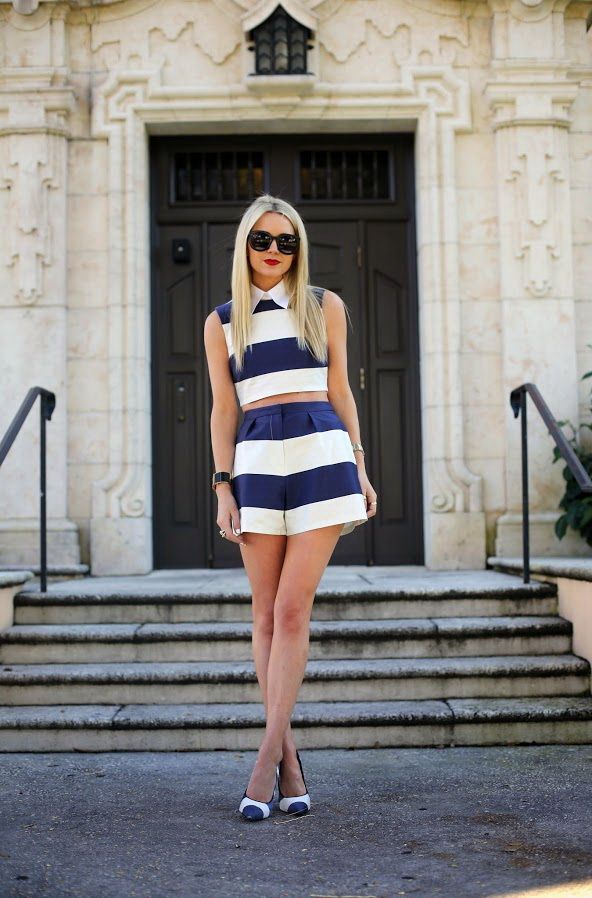 A lovely combo consisting of a dark blue blazer and white slim pants with some blue stripes on the cuffs. Love the aviator sunglasses and those classic black heels: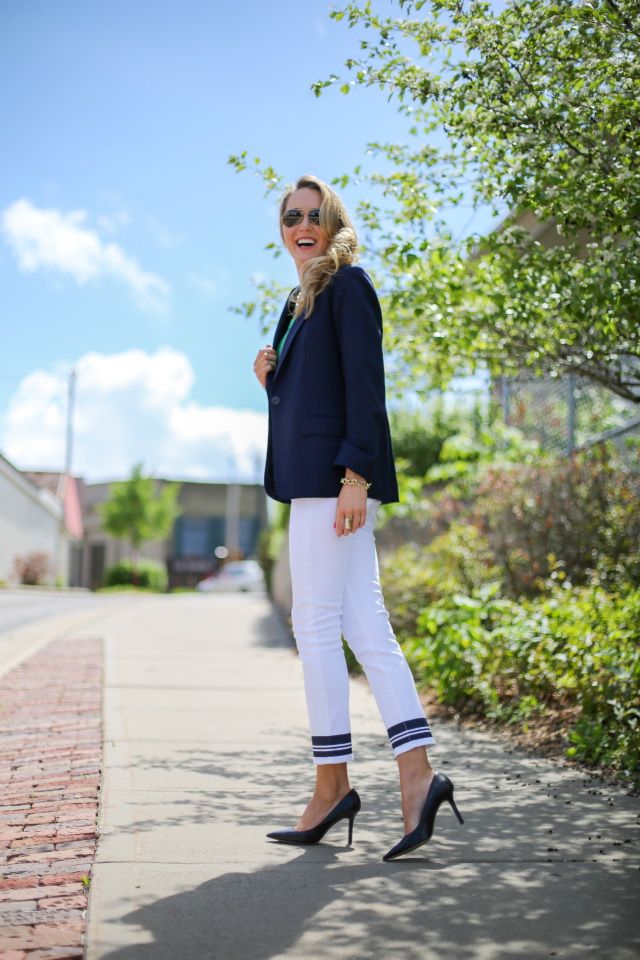 Beautiful inspiration for those who are into Polyvore, we see a striped tank top with white pants and striped heeled pumps: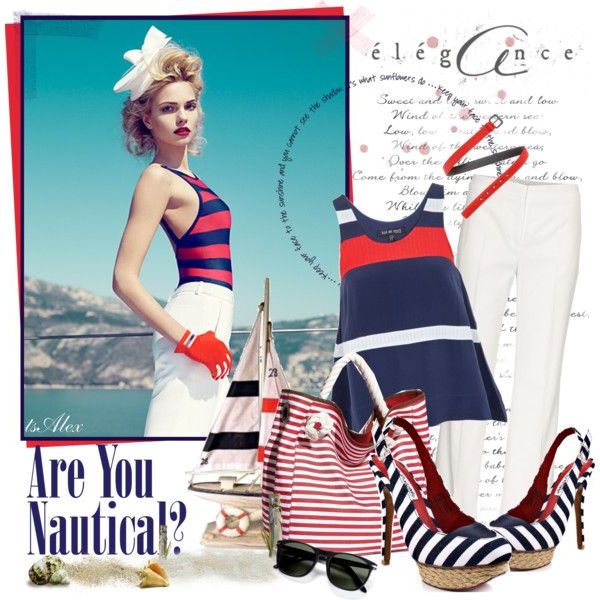 A blue-white striped top will be a perfect choice to team with denim shorts and classic wedges: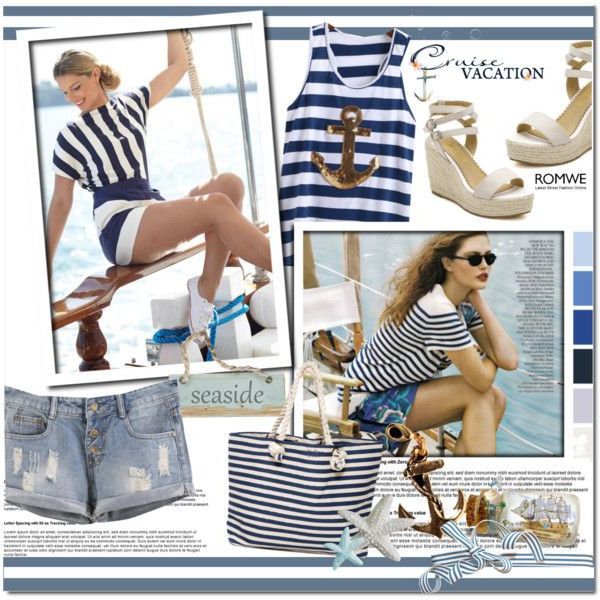 If you are into dresses, then go for one of these striped versions: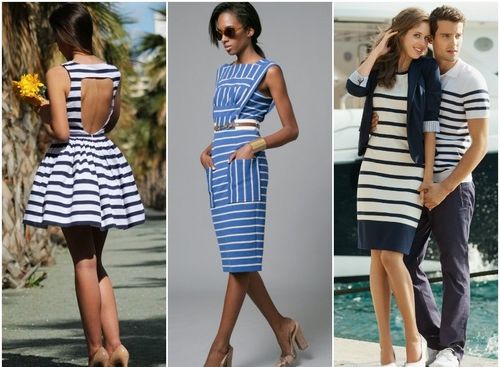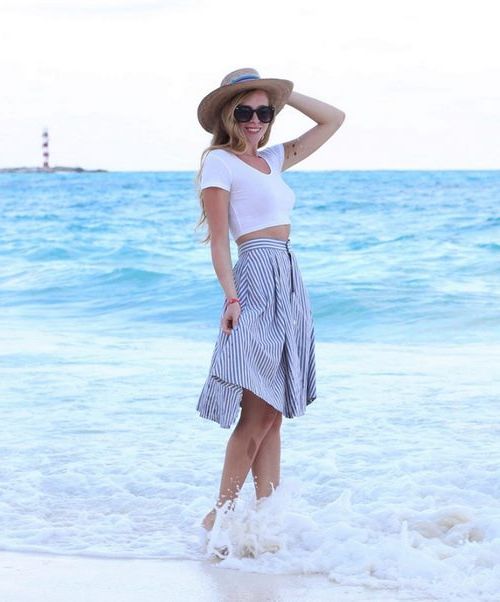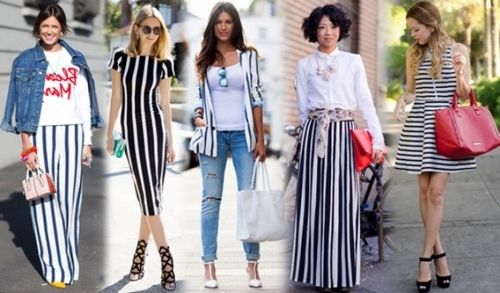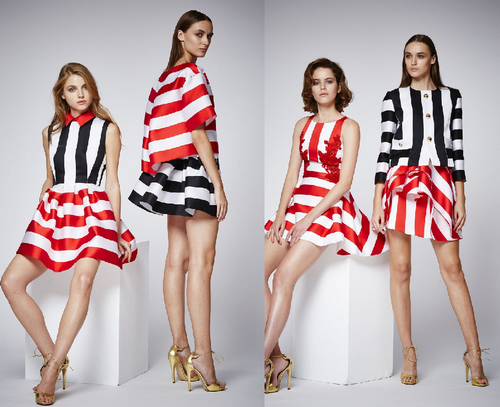 How about teaming a cream-white lace maxi dress with a white blazer, cool boat hat and some heels: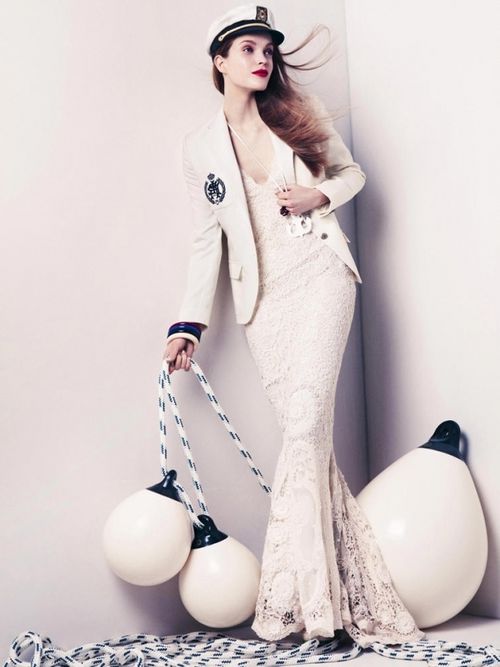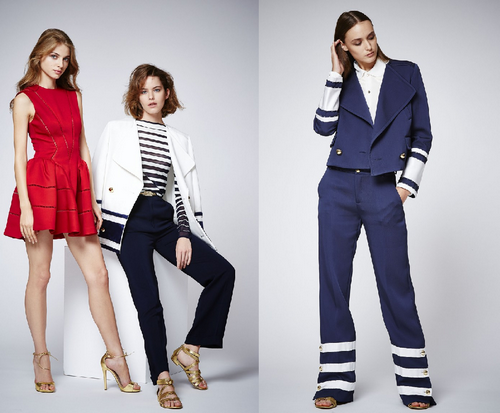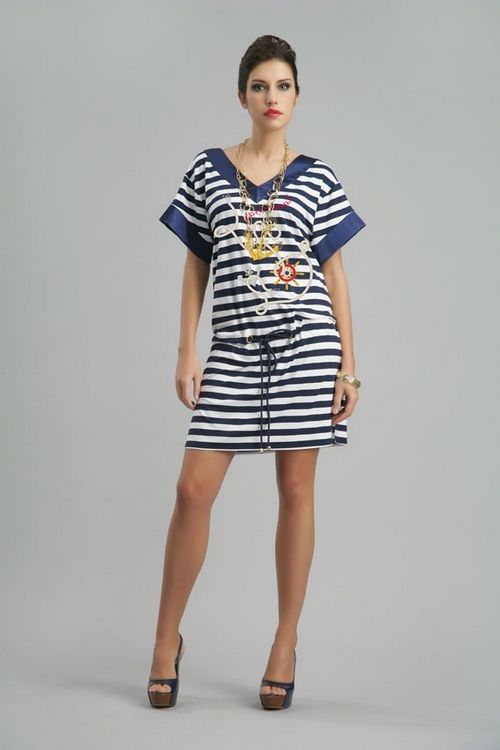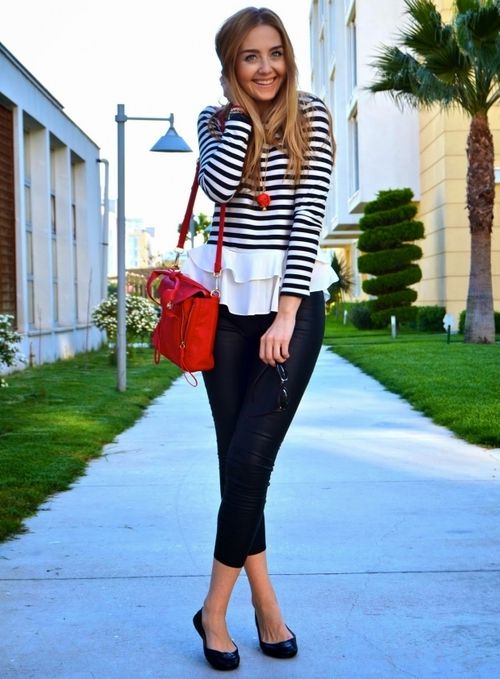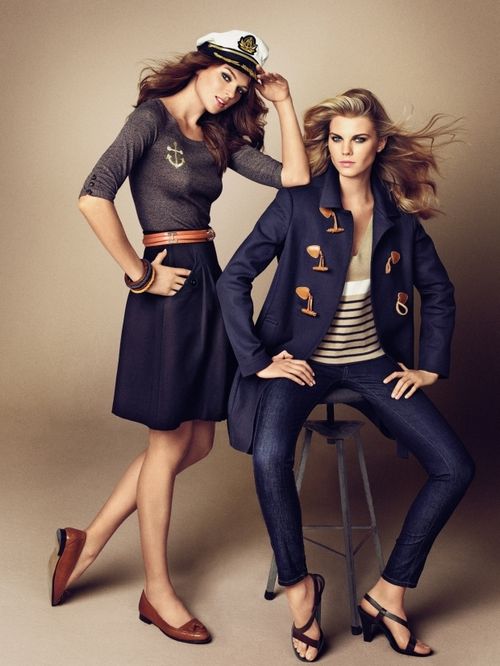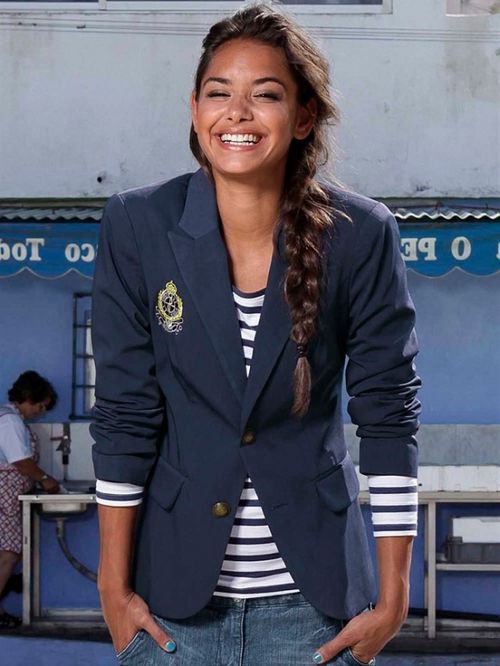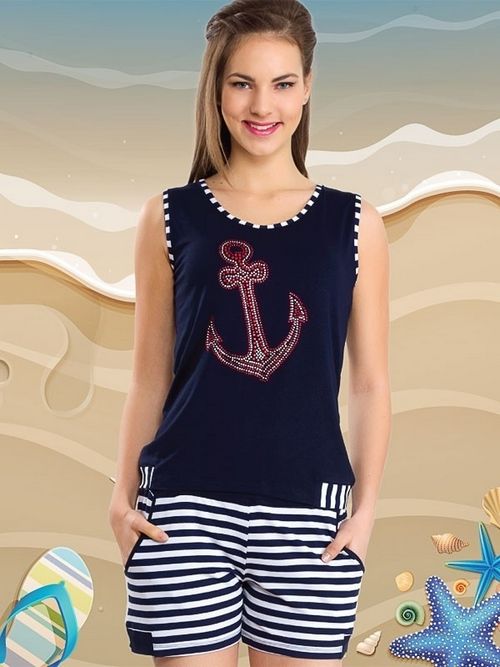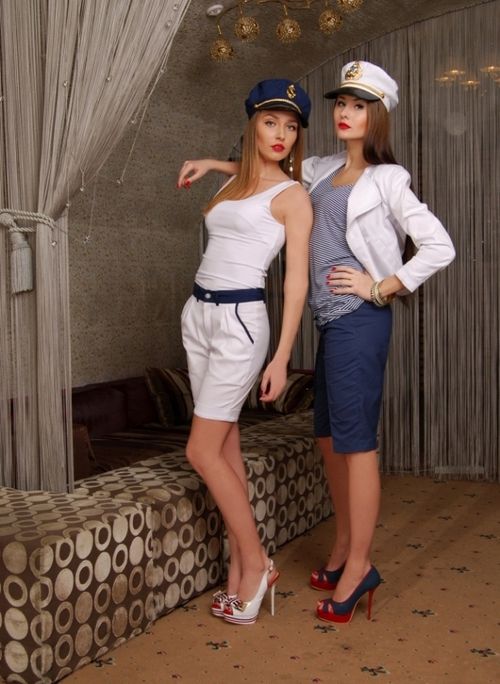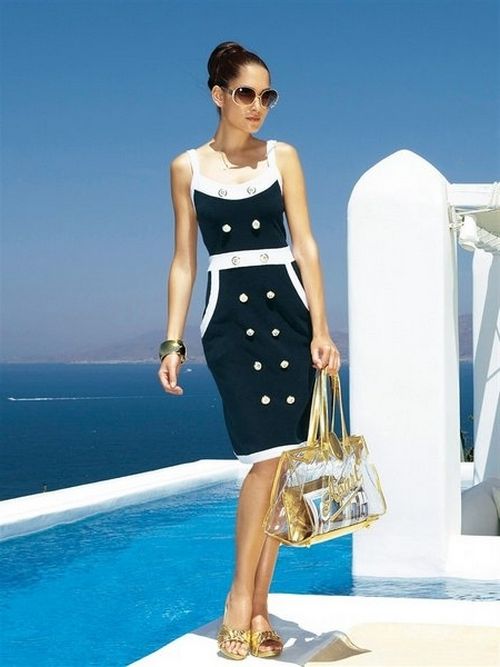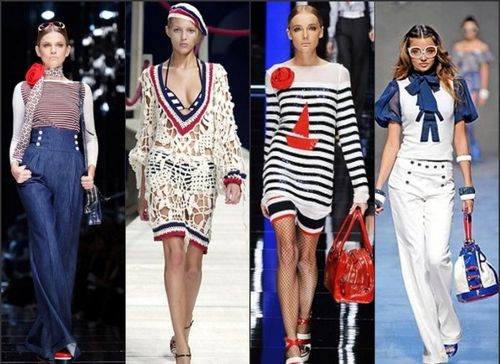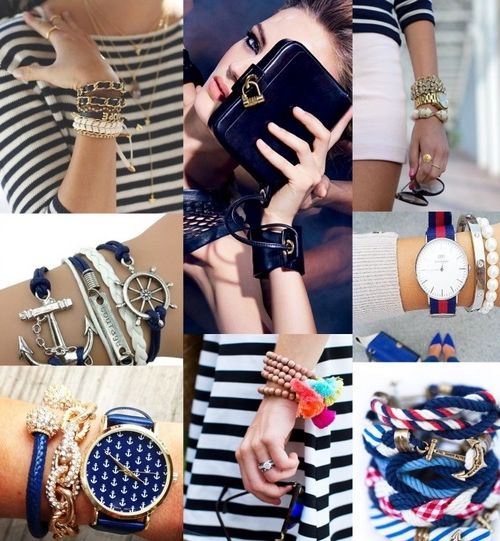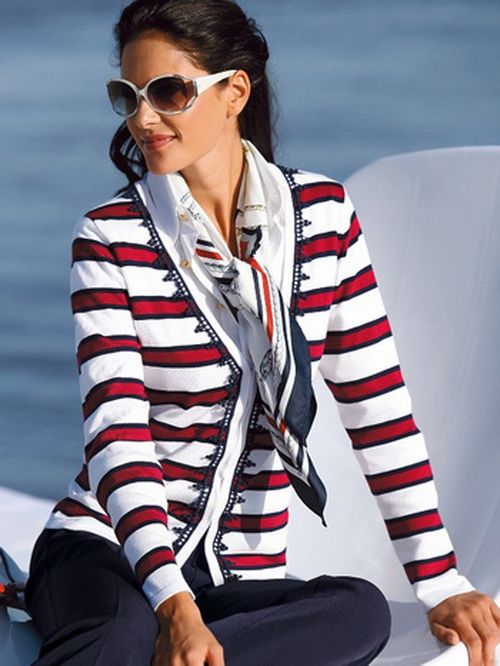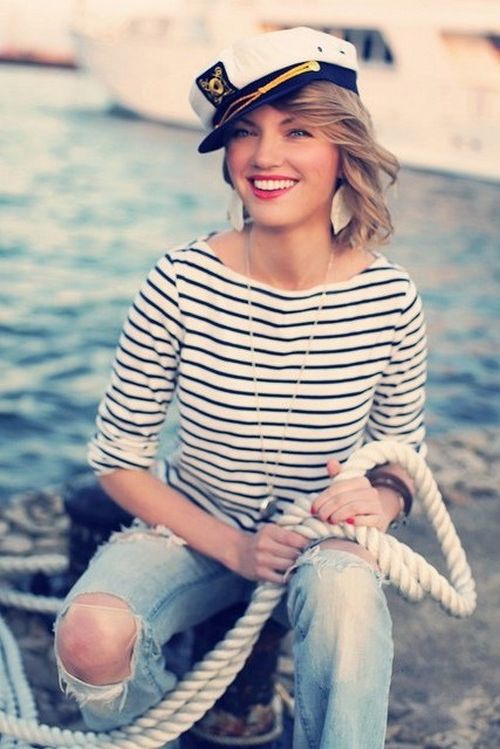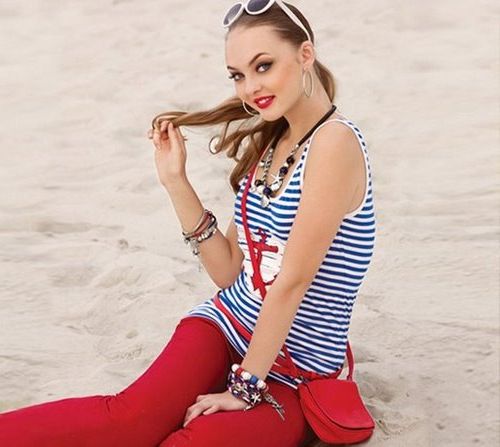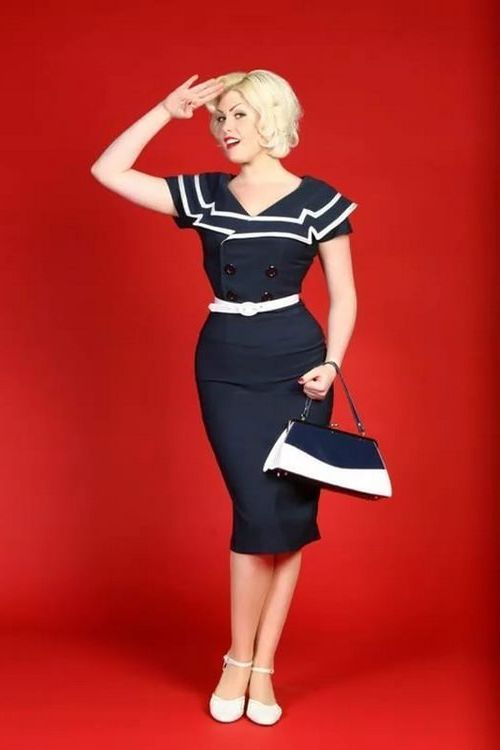 I am so into this look, consisting of a white peacoat, white turtleneck and navy high-waisted pants in dark blue: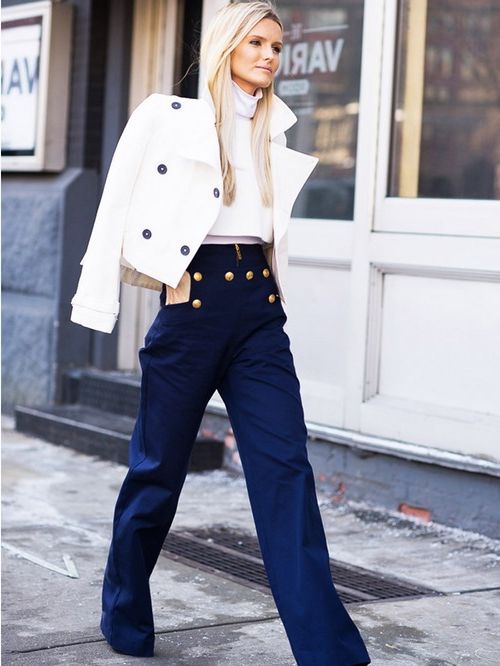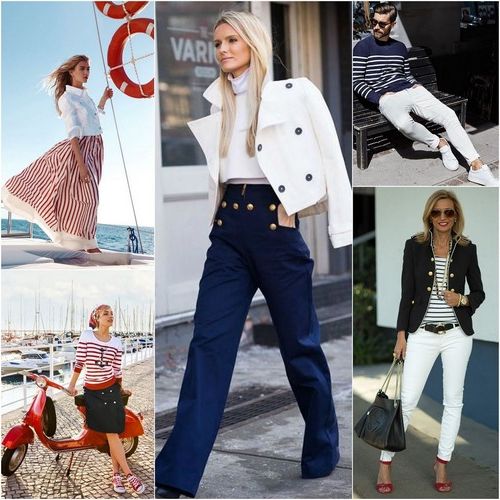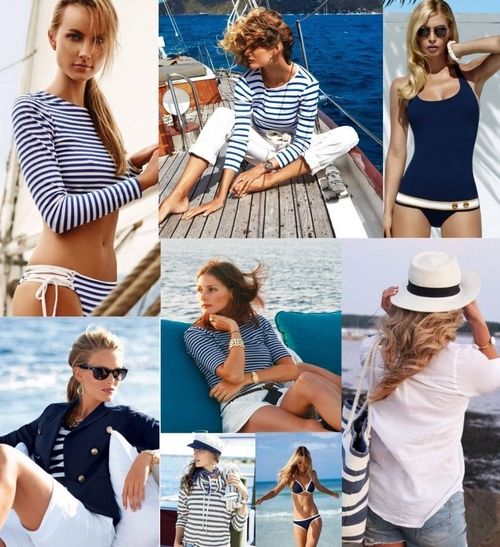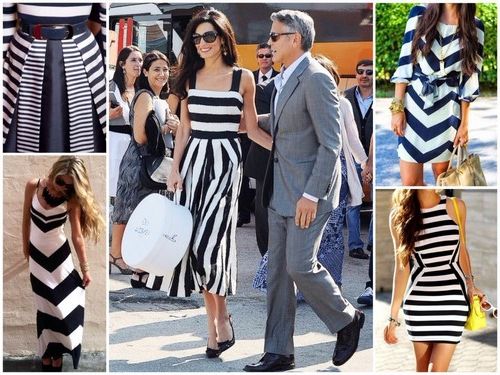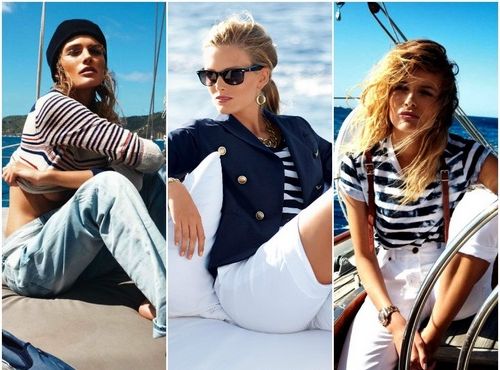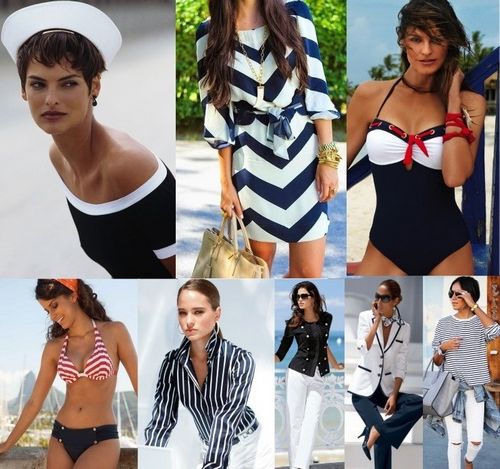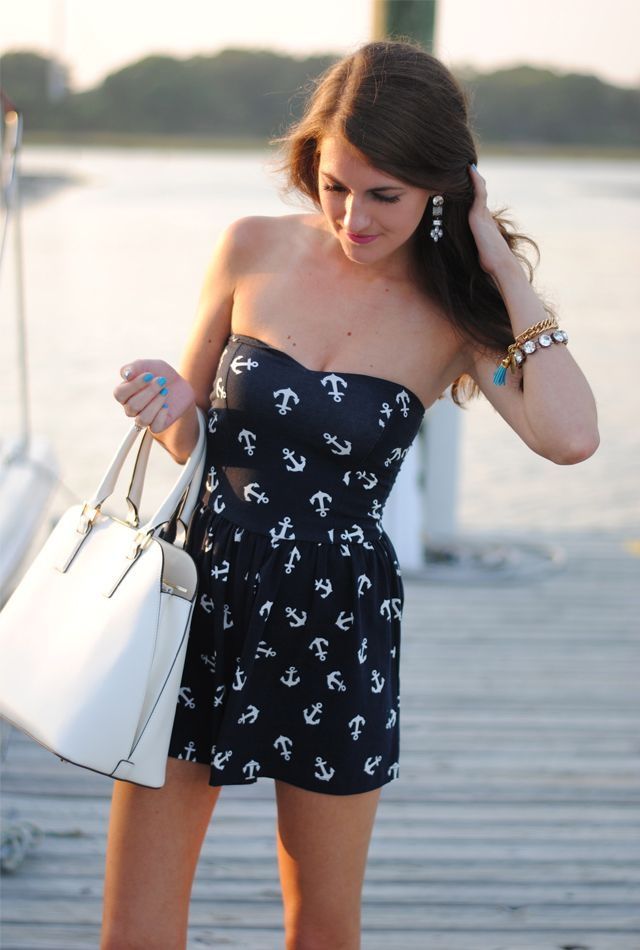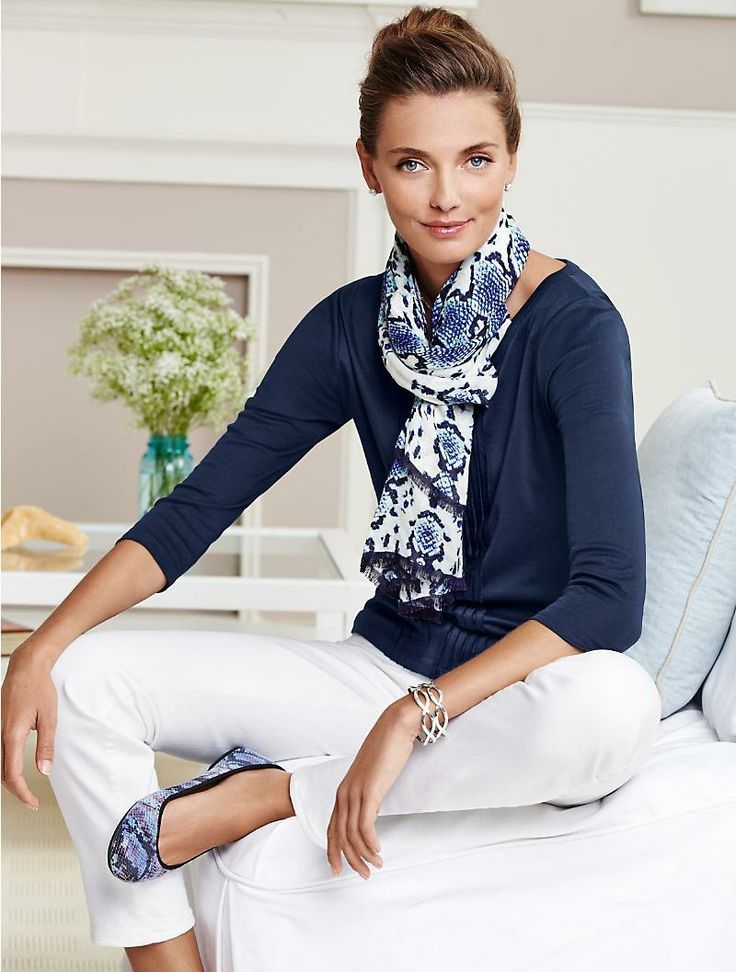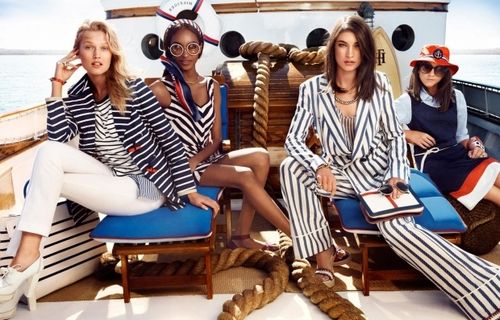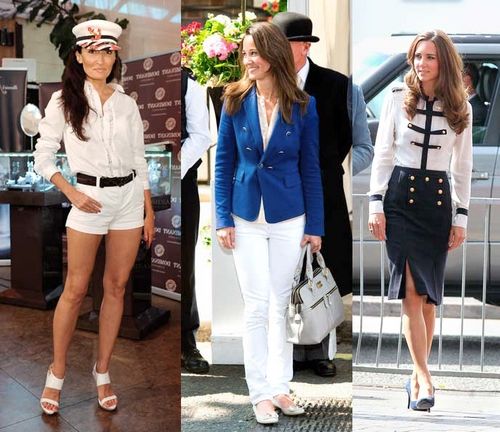 Which one of these nautical-inspired looks is your favorite: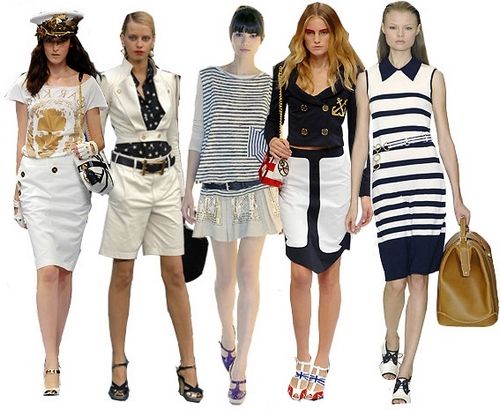 Source: CNN