Hello, there fashion ladies! Today's article is devoted to the emerald green color palette that can make your clothes look differently and ladylike. I have chosen this color to show you my favorite ideas on how to make your everyday and special occasion outfits look oh-so-chic and original.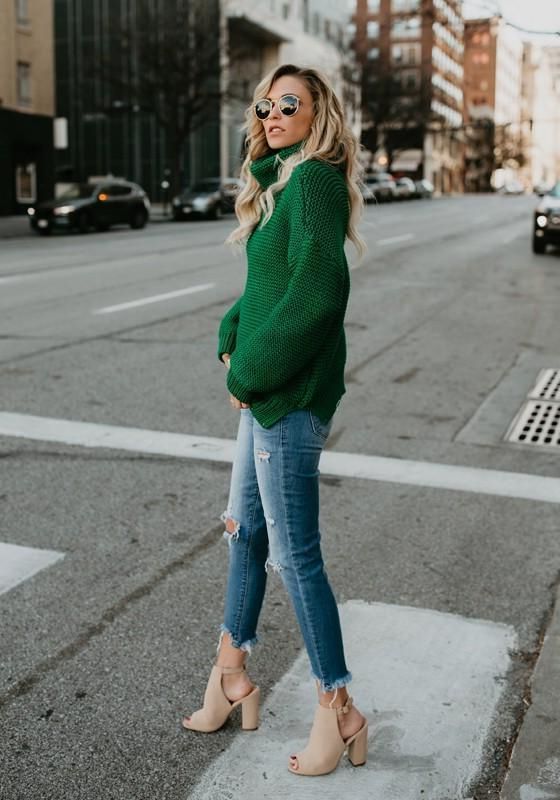 This color is considered to be the epitome of nature and new life. This jewel tone can be paired with neutrals, as well as with vivid hues. Anyway, you are welcome to scroll down these outfit ideas and choose your favorites.
One thing is very important: emerald green looks awesome on everyone, no matter what is your skin, hair color, or body type, you can wear it with absolutely everything you like. I recommend styling this jewel tone with royal blue, mustard yellow, burgundy, as well as with neutrals, metallic hues, and pastels.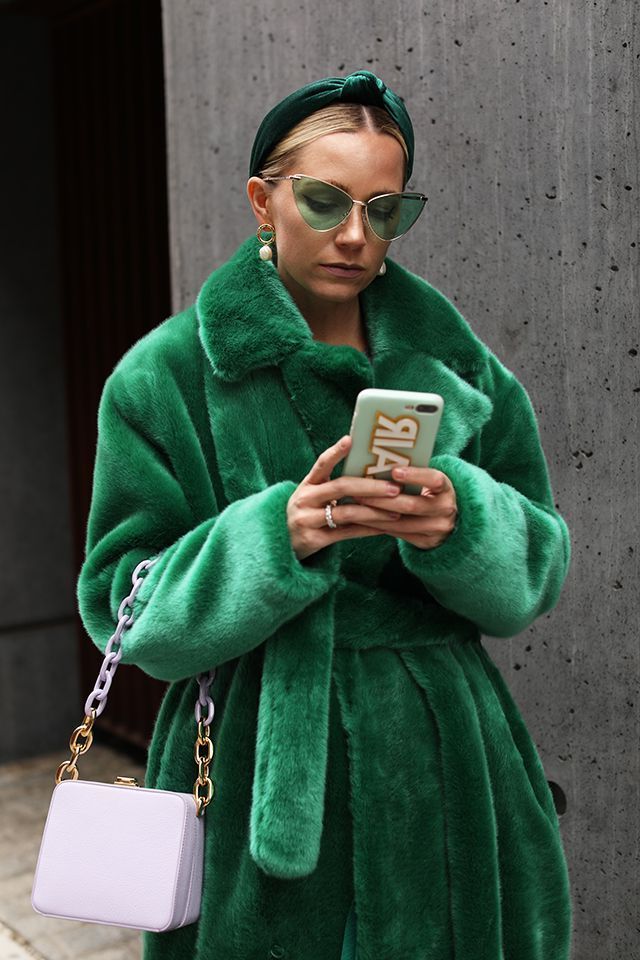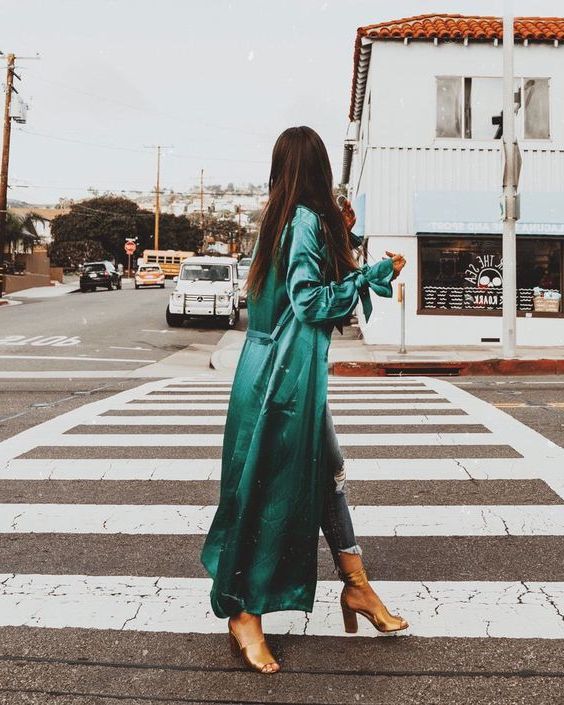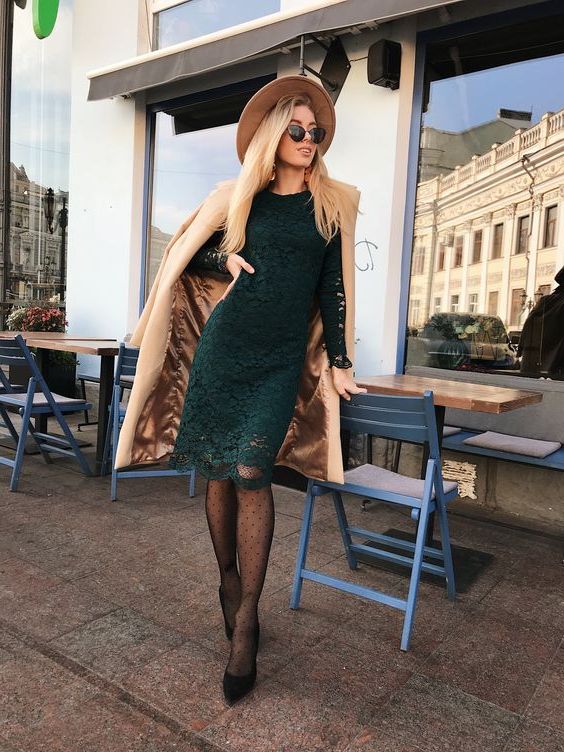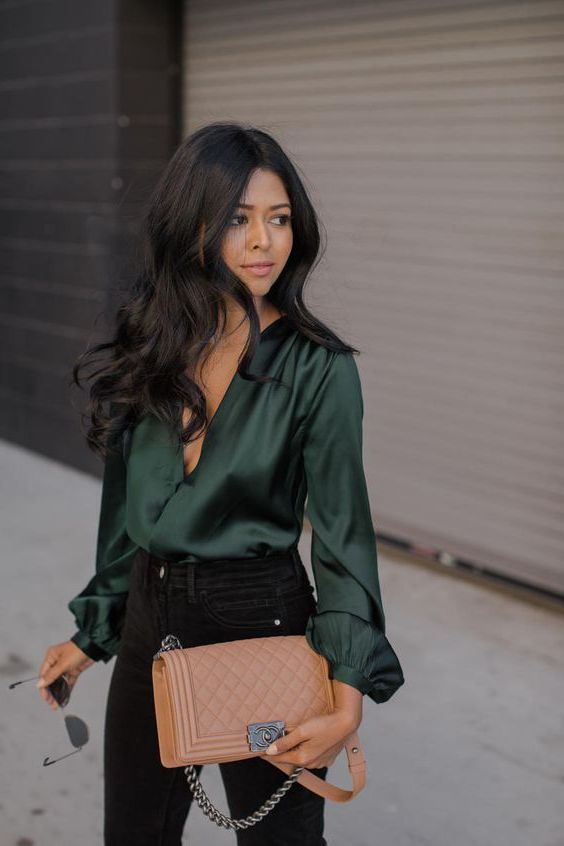 If you want to keep things bold and sexy, then my advice is to try emerald green from head to toe. This color looks perfect for wearing as a contrast, think of coats, hats, purses, or jewelry. Yes, this is a luxurious and elegant color that will never go out of style. Use it to office, meetings, as well as to wedding parties.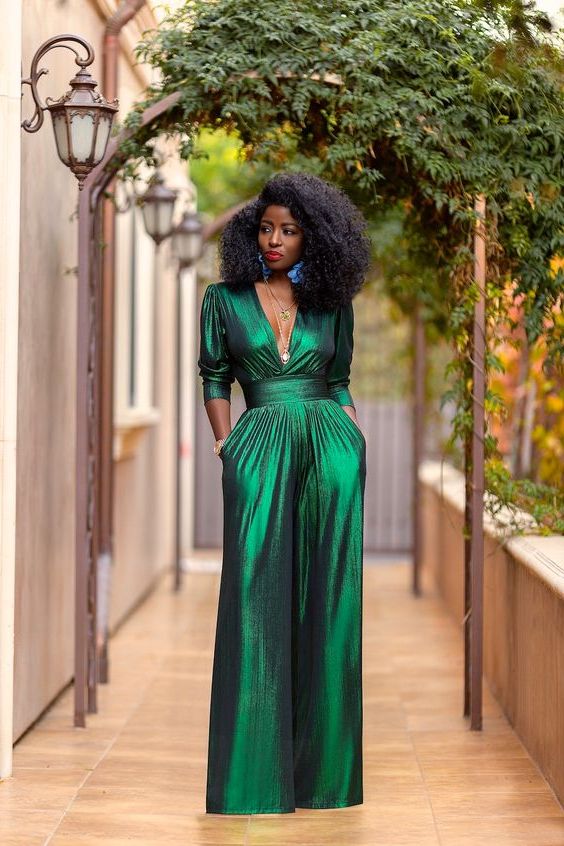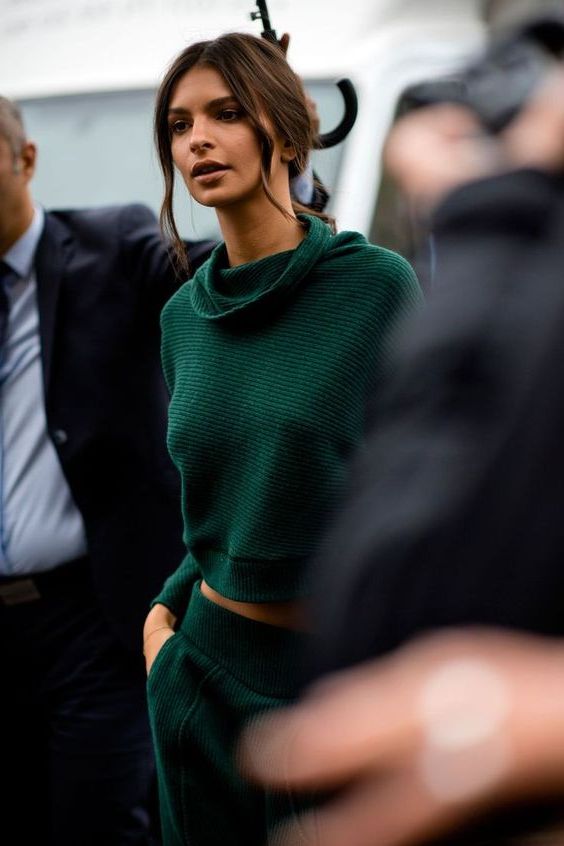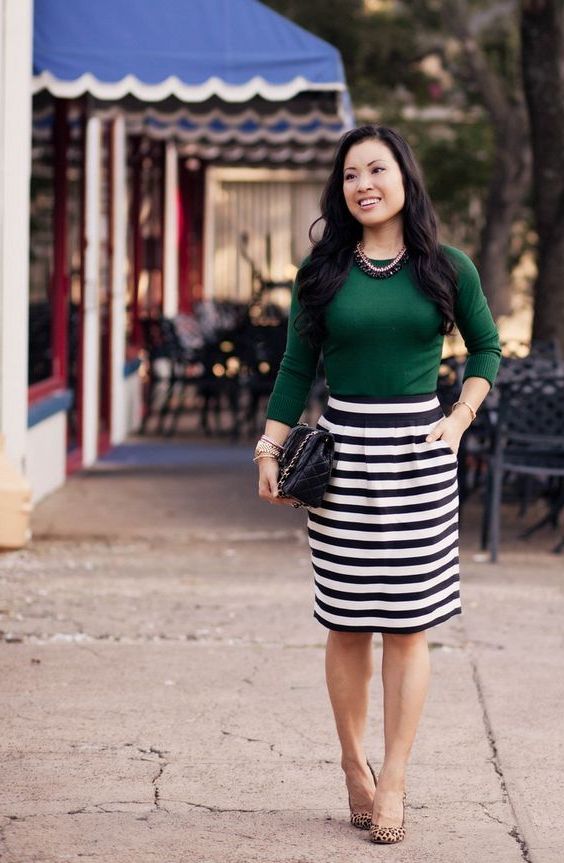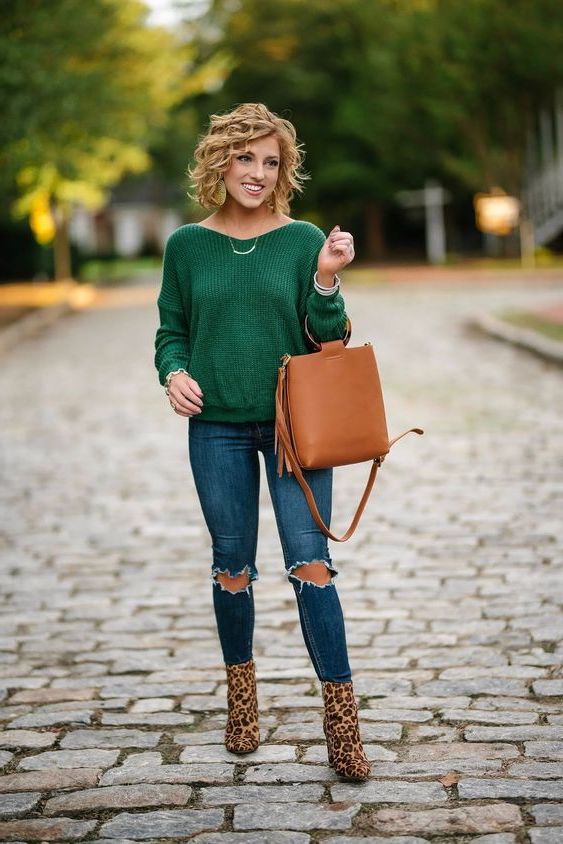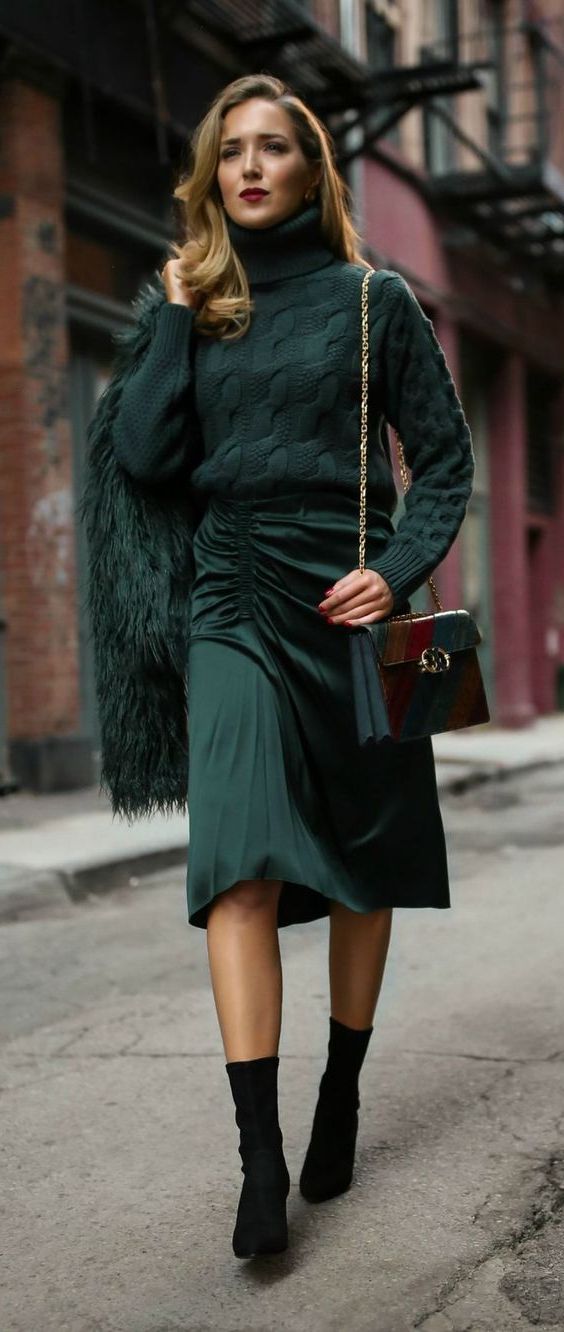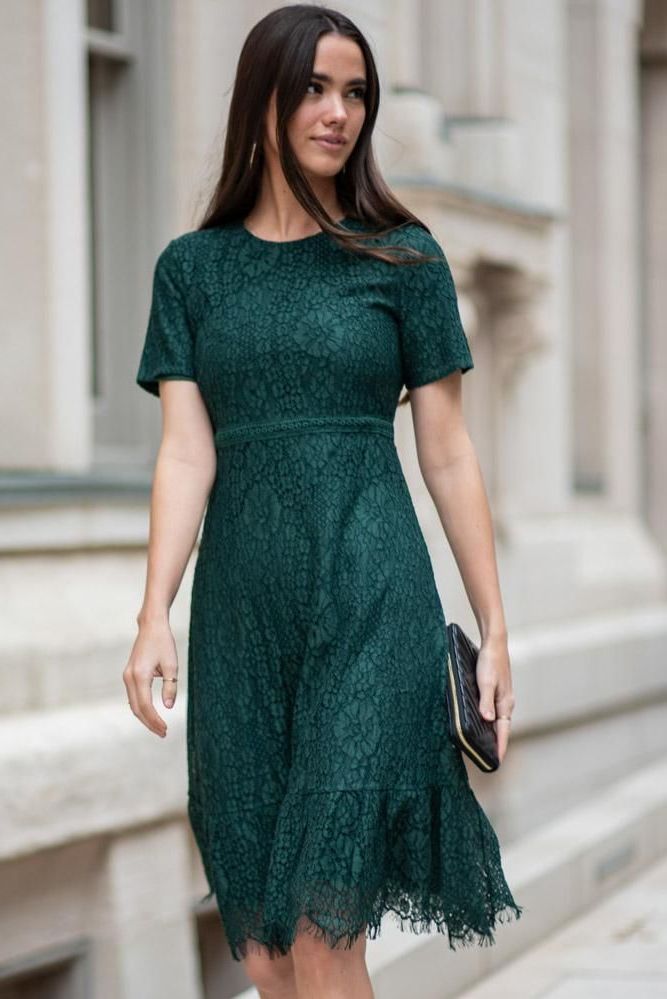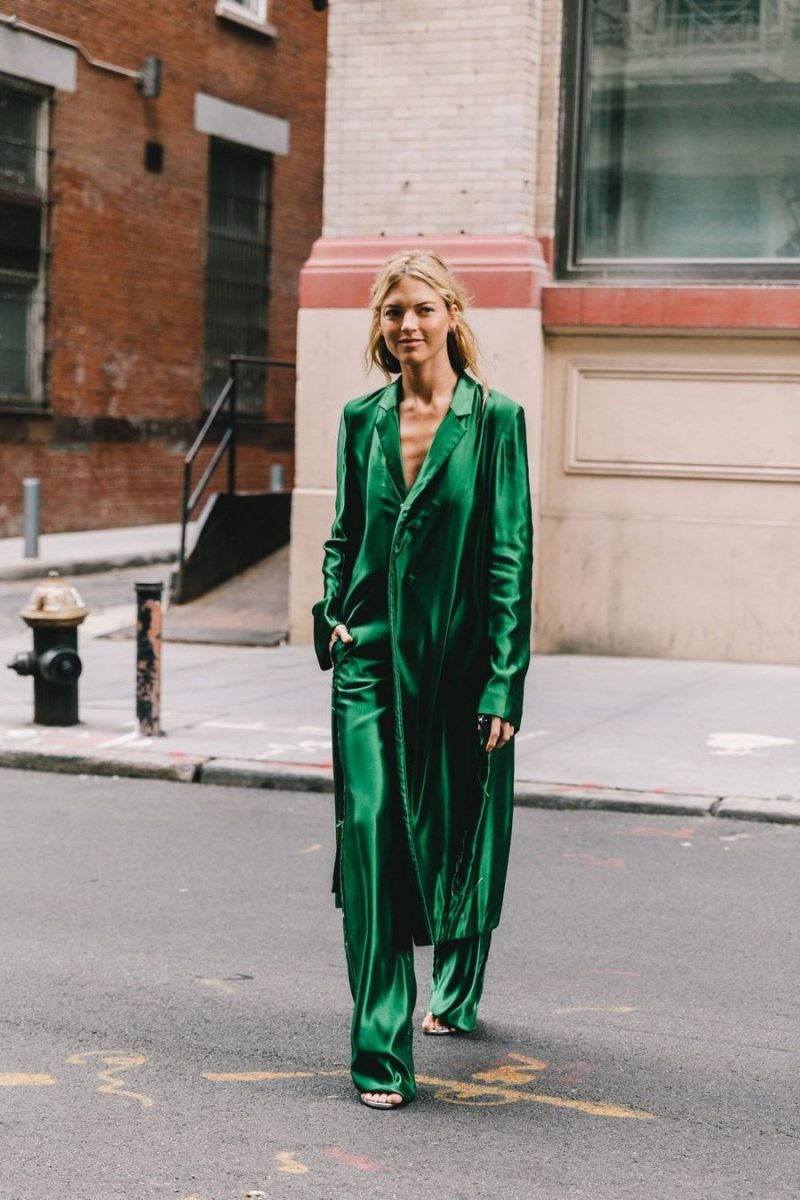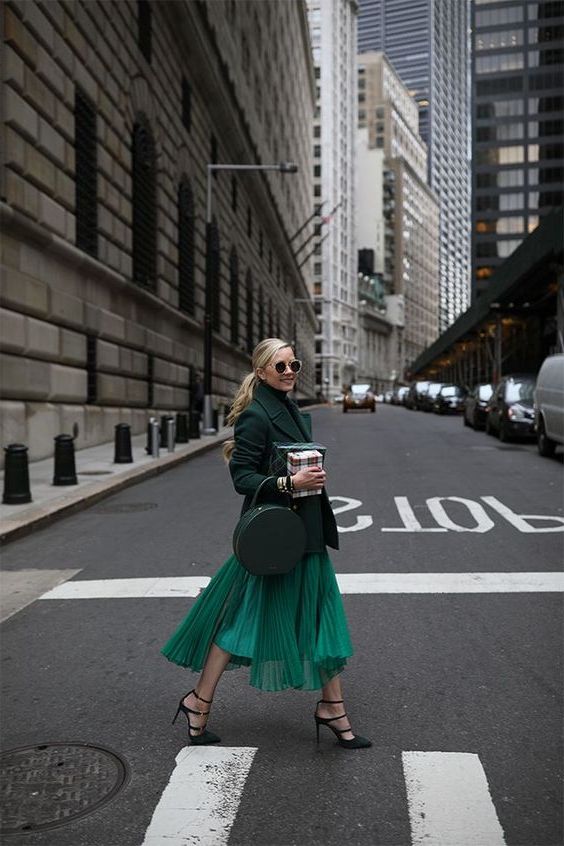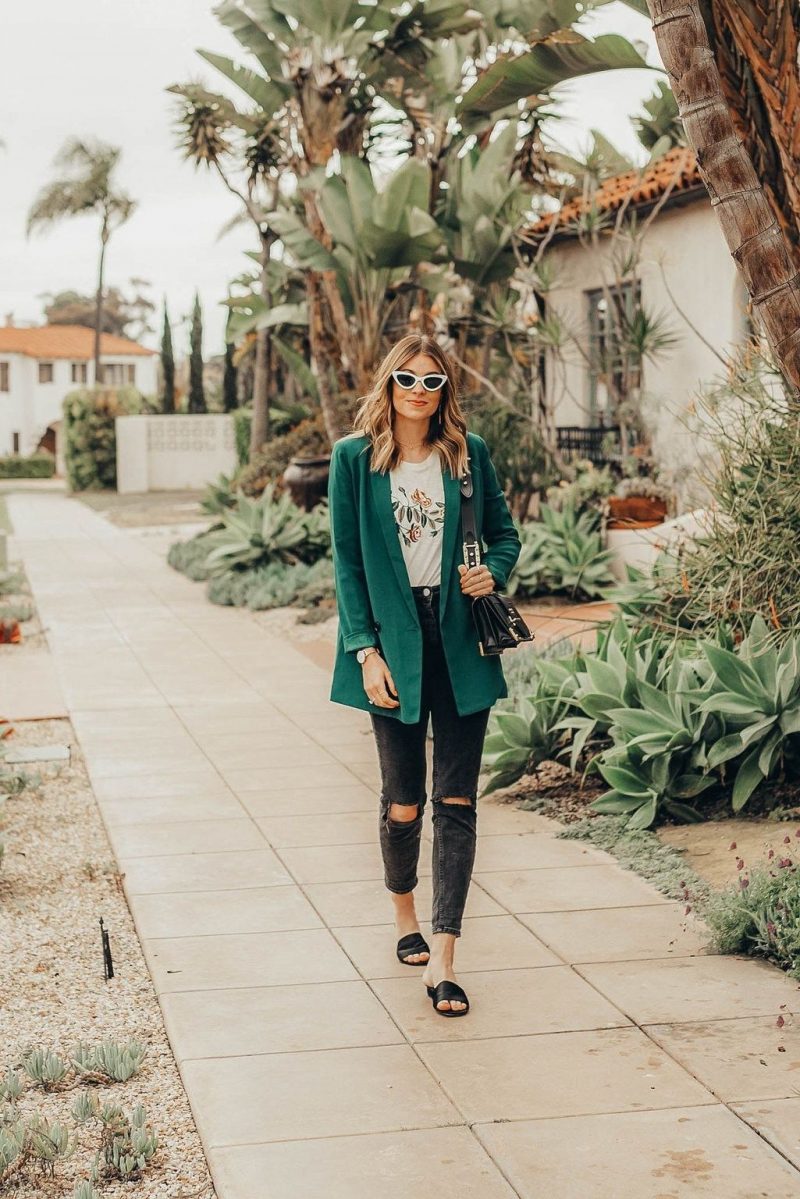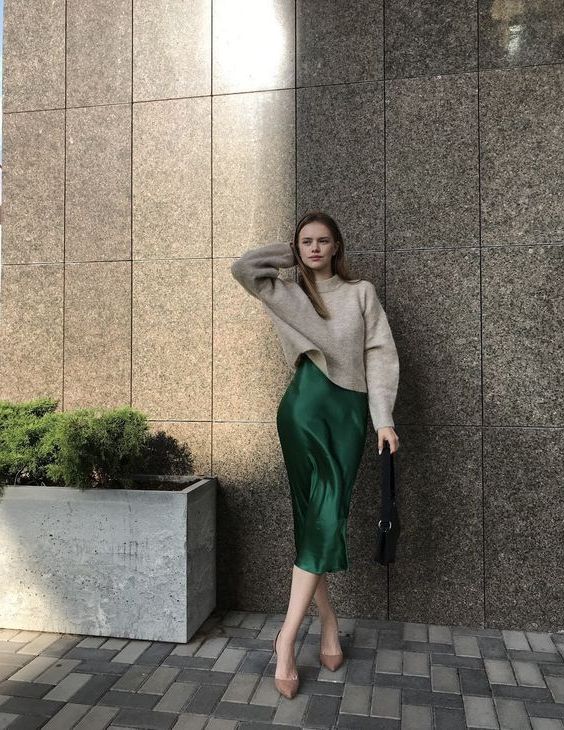 We see a green leather biker jacket draped over a white blouse paired with navy culottes and floral loafers. If you want to see more ideas on spring jackets for ladies, then check out my post where I share cool outfits.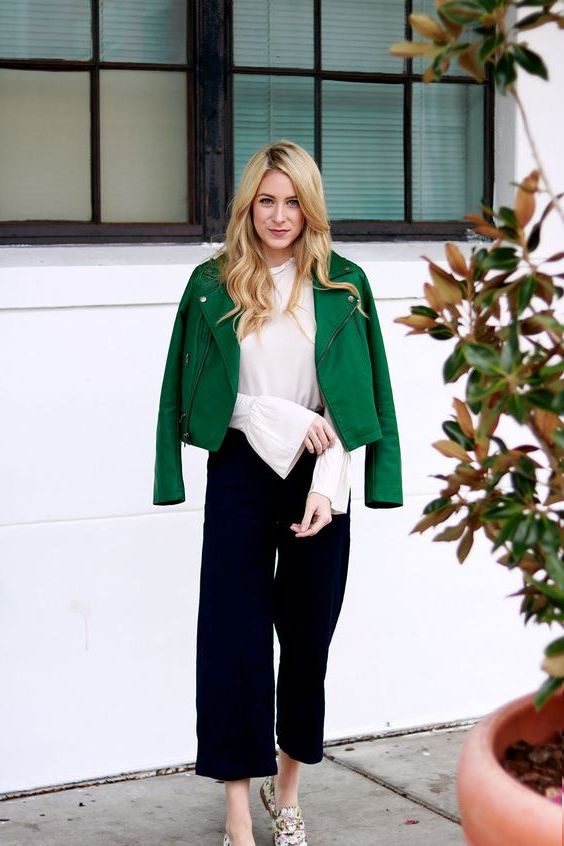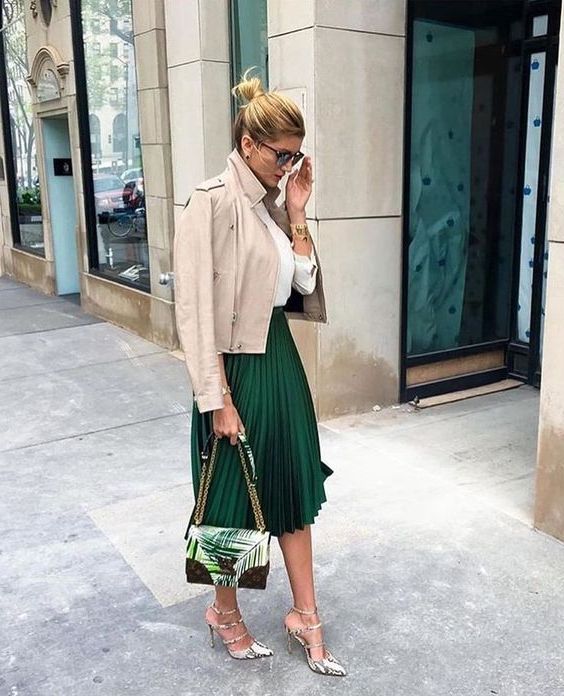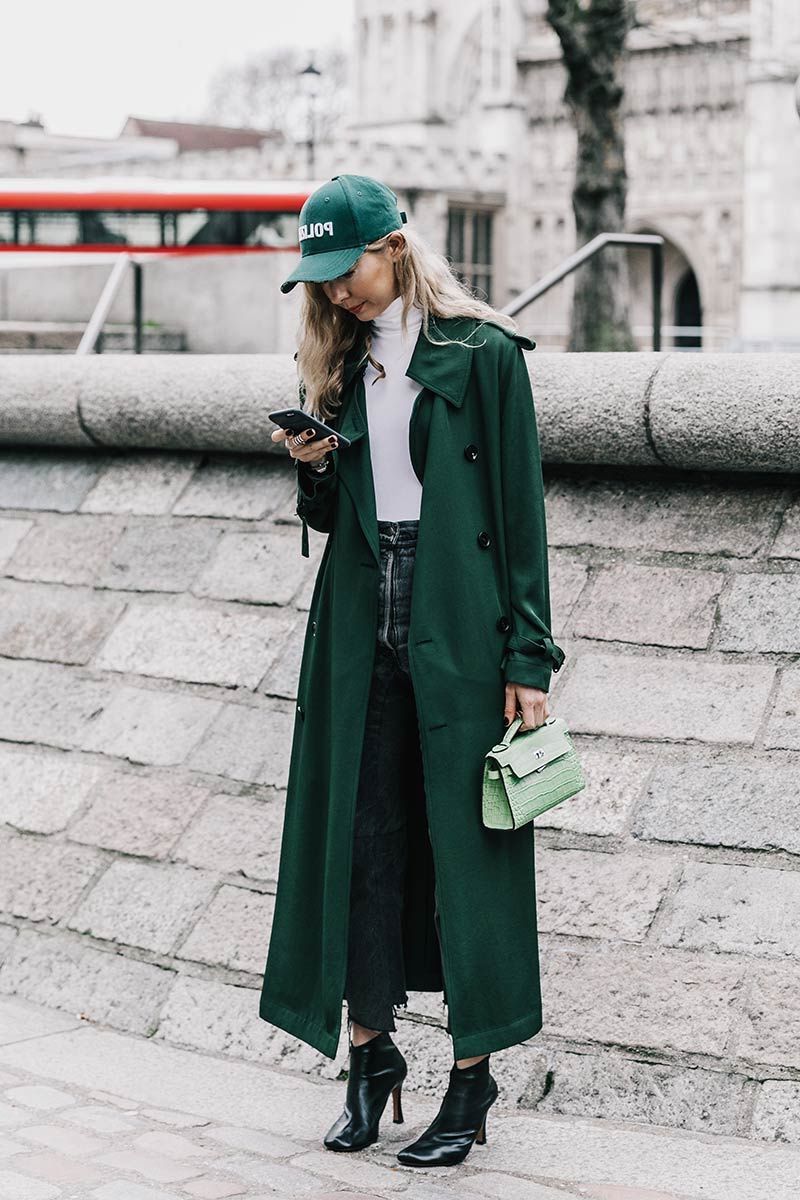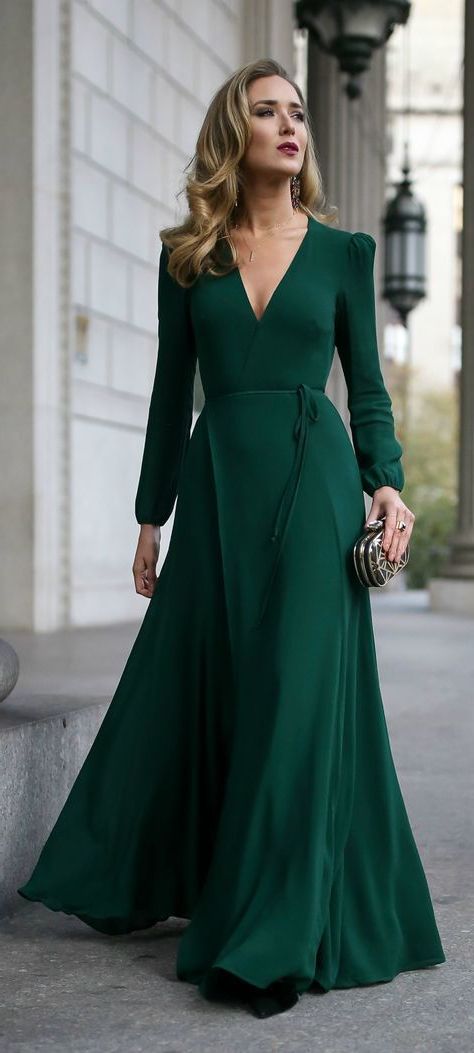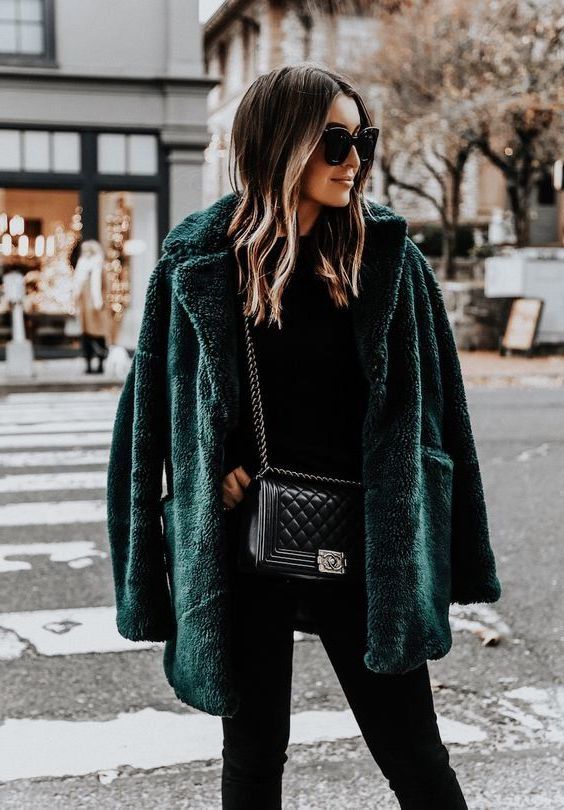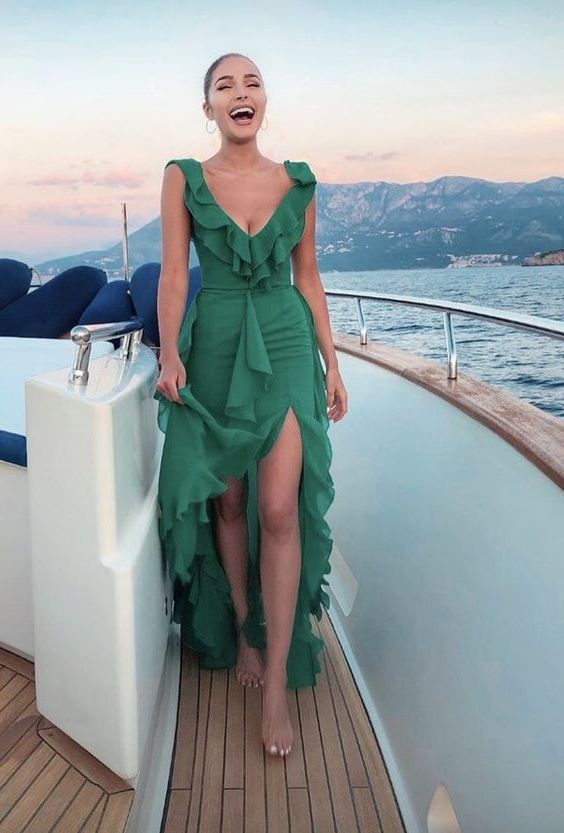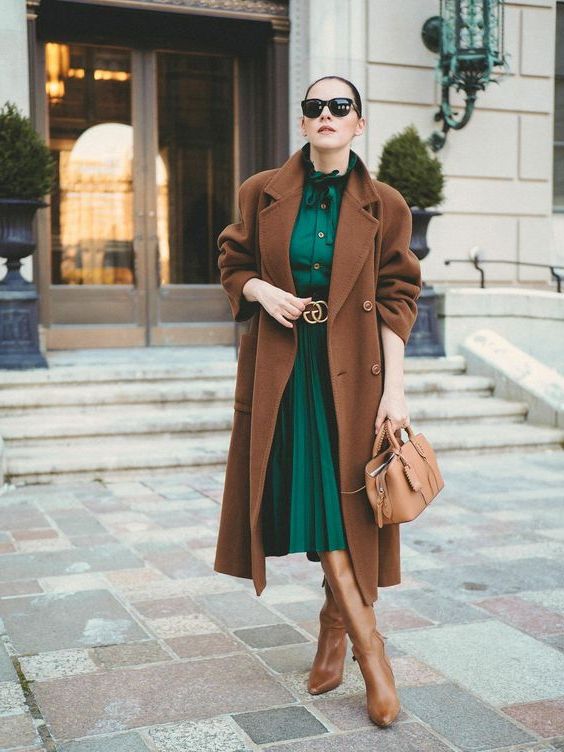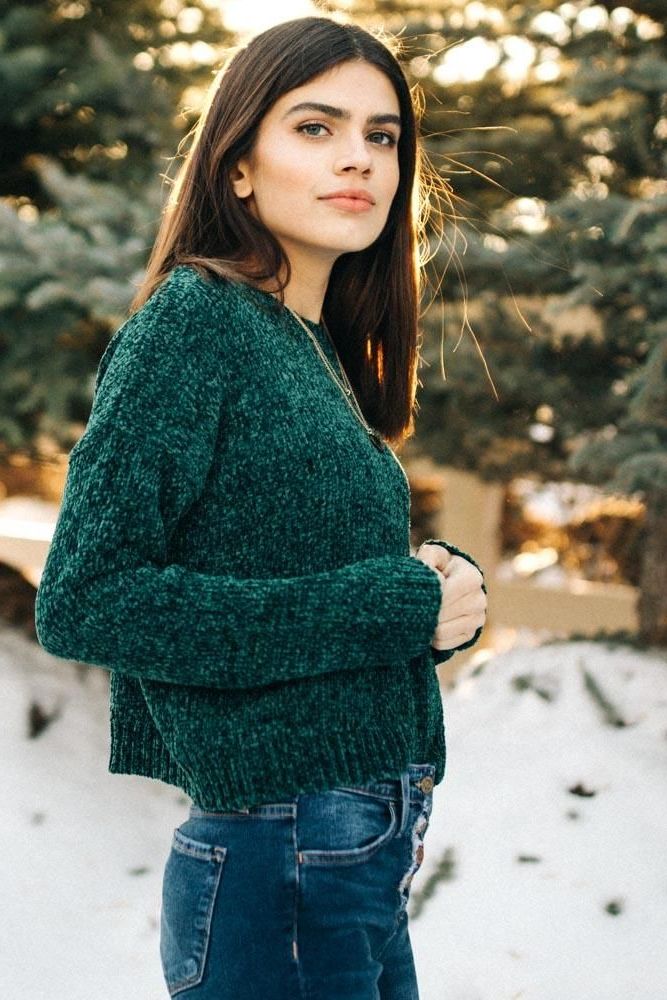 There are so many different shades of green. You only have to look at the catwalks to see that every hue of green you can think of is on-trend. Before you start to put together an outfit featuring green you will, of course, need the perfect green top, skirt, pants or dress – whatever your choice may be – to act as a base for the rest of your colors. Overall, when thinking about how to wear green, as it is such a strong color, you don't really need to overwhelm your outfit with lots of details, so stick to a more paired down silhouette.
Source: 40PlusStyle