This time we are going to talk about leather pants, leather leggings, and the best ways on how to wear them this year. Here are shown my favorite street style looks of ladies who were snapped in sexy leather pants in different cities, starting from New York to Milan, Paris, and London.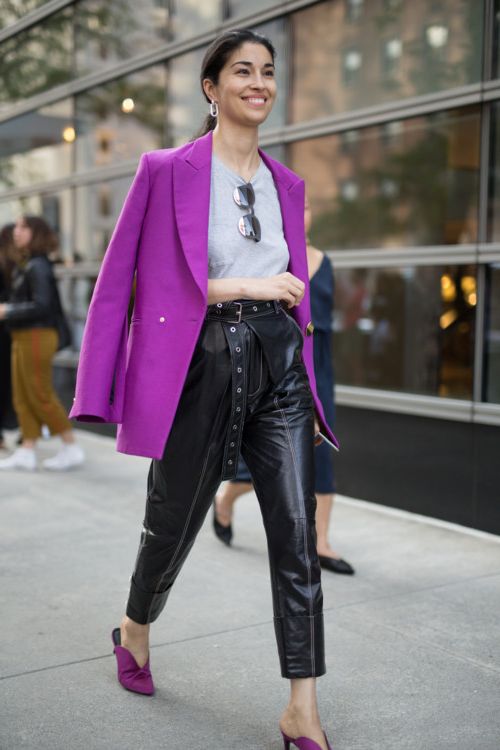 I love this purple look! Go for a purple blazer and team it with a grey tee tucked in belted leather pants completed with purple mules.
As you can see, there are lots of different combinations you can use to wear your lovely leather bottoms. In today's post, I decided to gather my favorite outfits that can make you look and feel special. Most of the ladies use thee bottoms for special evening events, but you can also wear them during the day. It's no secret, almost every girl looks sexy in these leather pants, especially glossy and patent versions. So, I think you better take a look through these ideas and let me know your thoughts in the comments below.
Black Leather Pants And Black Leather Chunky Boots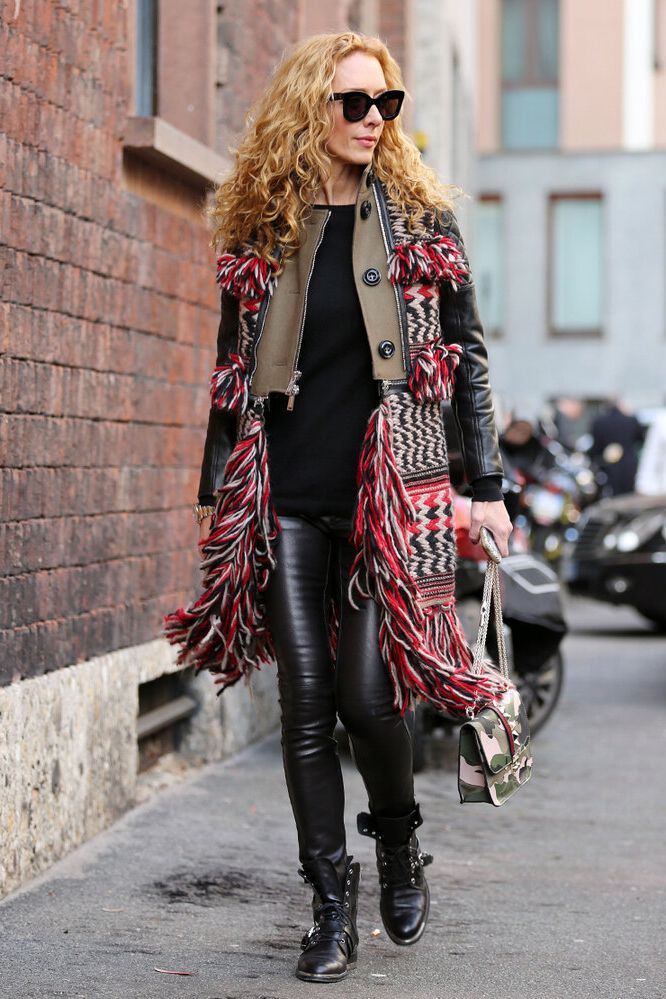 Of course, you need to make sure that the color of these bottoms will suit your outfit. Anyway, I love ladies who wear these bottoms during their day-offs. You can simply pair glossy skinny leather bottoms with your favorite cream-beige sweater and complete the look by adding lace-up ankle-boots.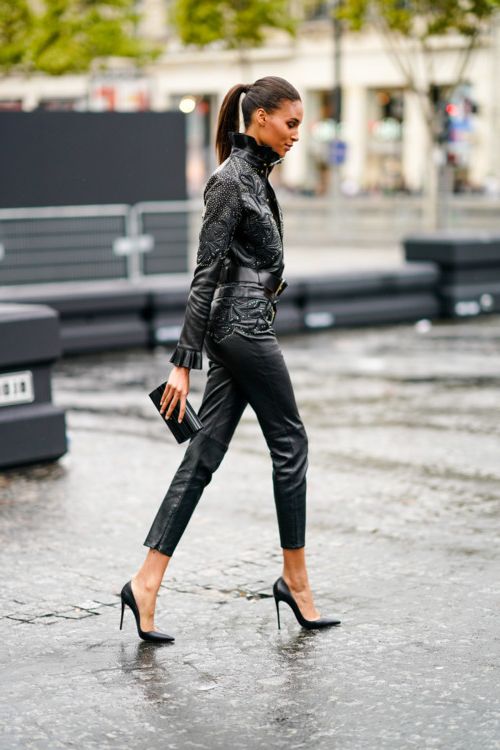 There are fabulous Dandy inspired black-white looks, when ladies appear on the streets wearing cool fedoras, black tailored coats styled with cable-knit white sweaters, glossy black leather leggings and high-heeled ankle boots. Hope these ideas will inspire you.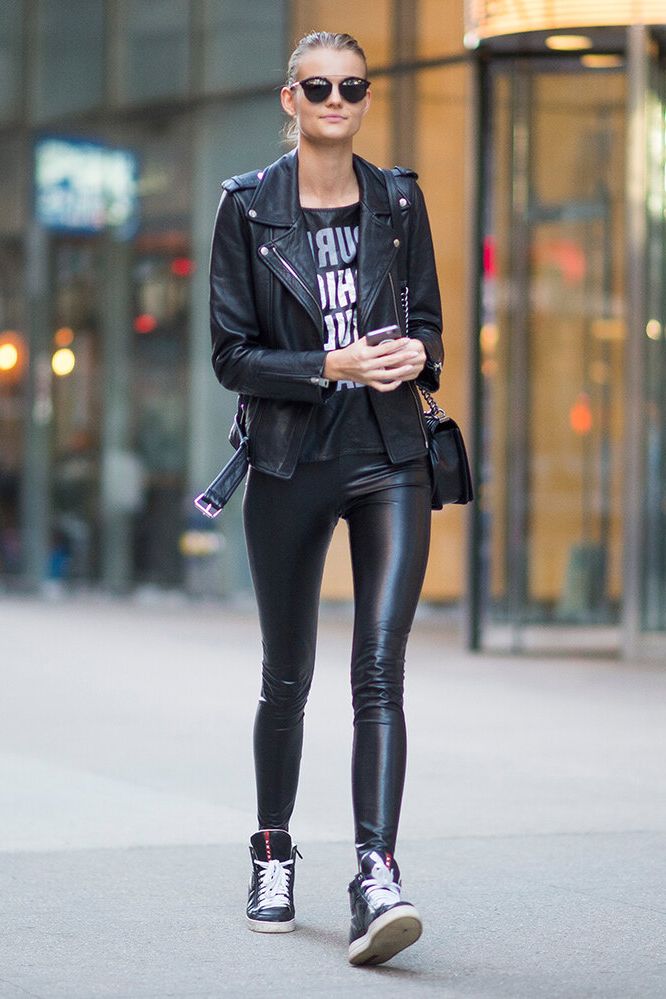 Leather trousers can be considered to be today's essential piece of clothing, as much as we consider jeans. One of the easiest ways to wear leather bottoms is to style them with a white t-shirt, the result looks comfortable and ideal for updating and creating new looks completed with other pieces, like a leather jacket, or denim vests. If you are into something hot, then I recommend trying on these leather pants with cropped tops. Anyway, you are free to combine them with masculine jackets, oversized coats, and whatever pops in your mind.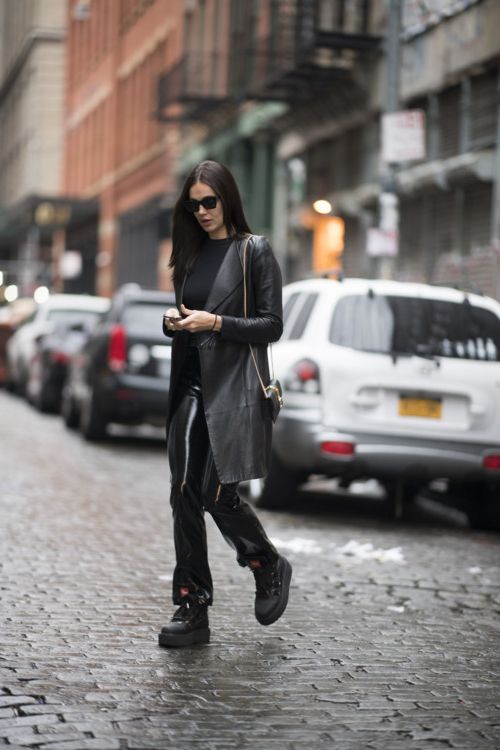 If you do love leather pants, but you're afraid to look like a crazy biker chic, then get inspired by these cool street style ideas that will help you look insanely stylish while wearing leather pants!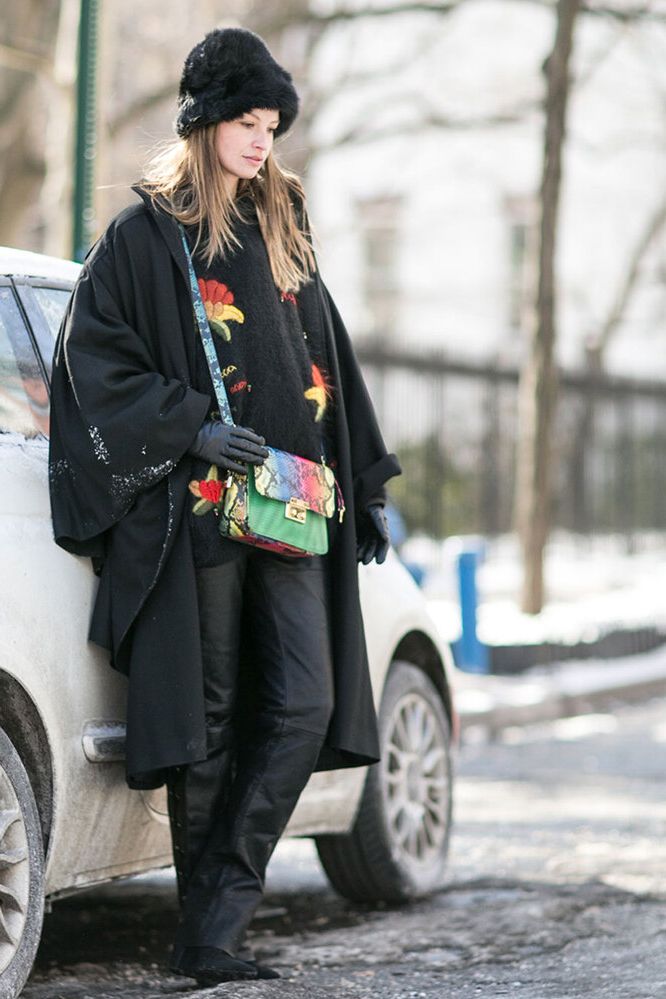 These trendy looks completed with leather trousers will prove that leather clothing is perfect for everyday life and for everybody!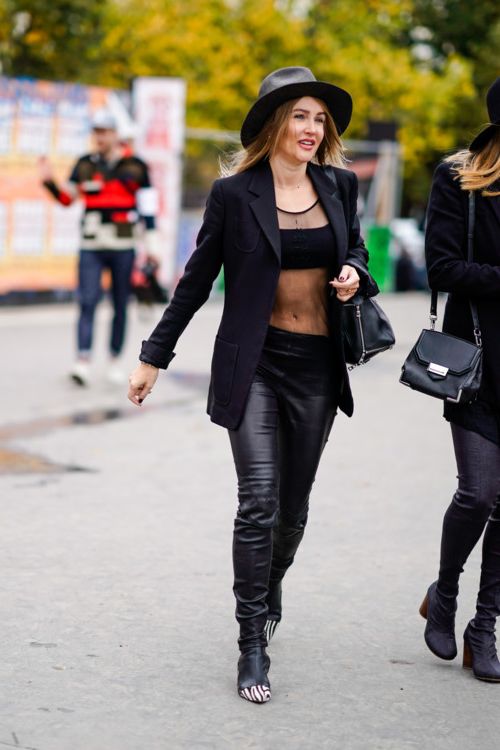 When buying pants made of leather (natural or faux), the most important thing for you should be their fit and style. Leather pants can be skinny, culottes, banana-shaped, as well as cropped trousers.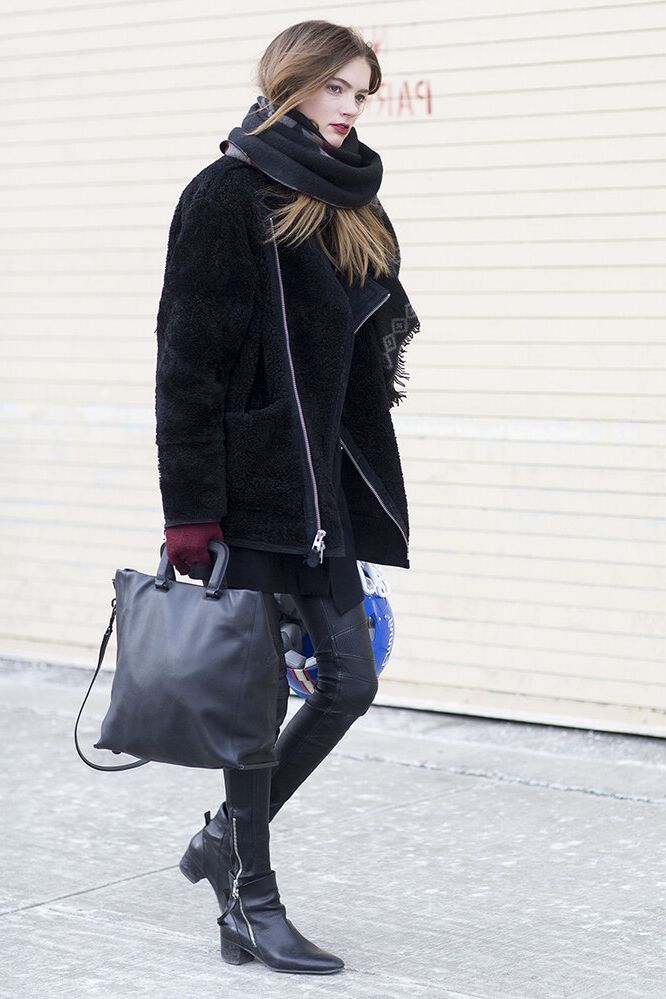 My personal advice for beginners is to choose the simplest design of leather pants with no details at all, once you feel comfortable and got used to their appearance, then you can try on the ones completed with metal zippers. Speaking of colors, I do recommend to start from the dark colors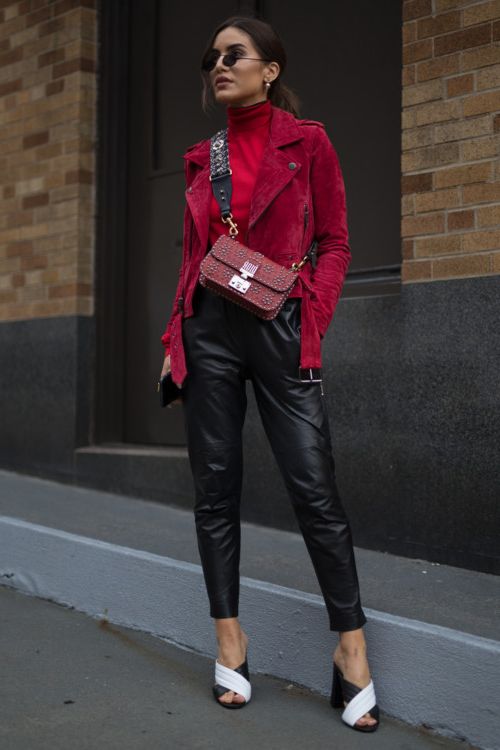 Choosing the color of fashionable leather trousers, give preference to dark tones – black, burgundy, brown, deep green, etc. If you are one hundred percent sure of having a slim body and legs, try on beige and light coffee leather pants.
I love seeing leather pants in combination with elongated blazers, and simple t-shirts, turtleneck sweaters, ponchos with ethnic prints, suede ankle boots, and wide-brimmed hats.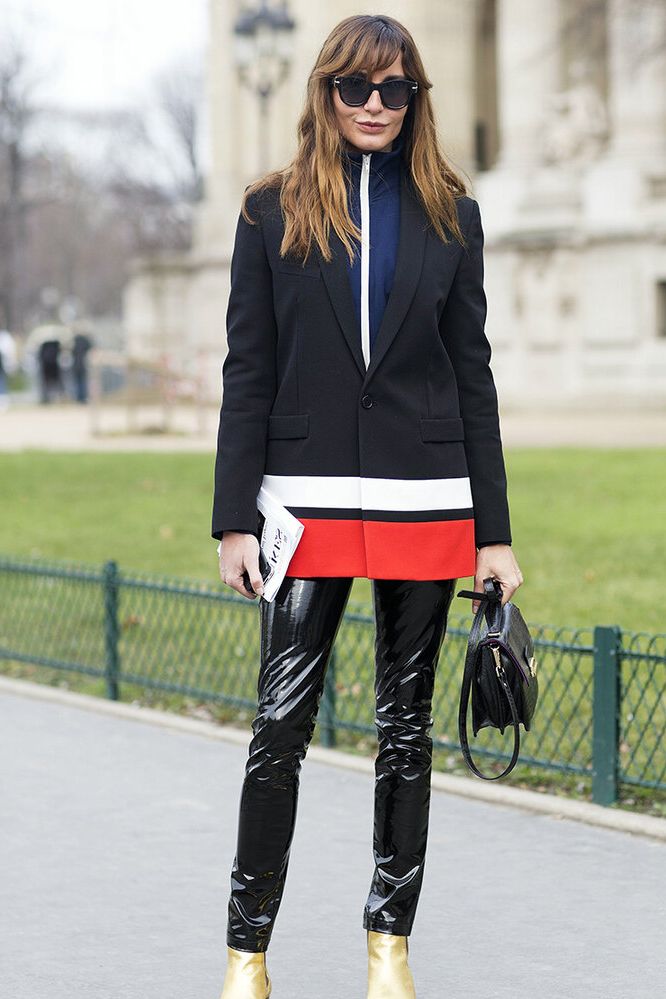 Urban chic style consisting of a red hat, white tee, red leather pants and white boots: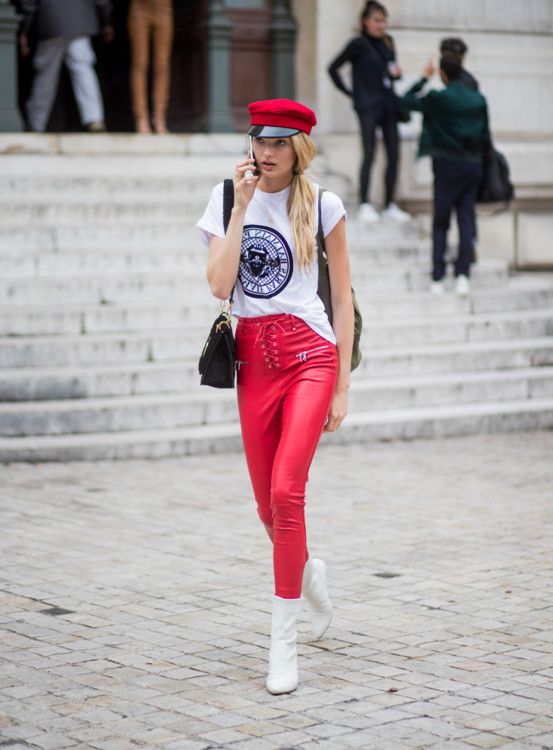 Mustard Suede Blazer With Black Leather Culottes And Embellished Ankle Boots: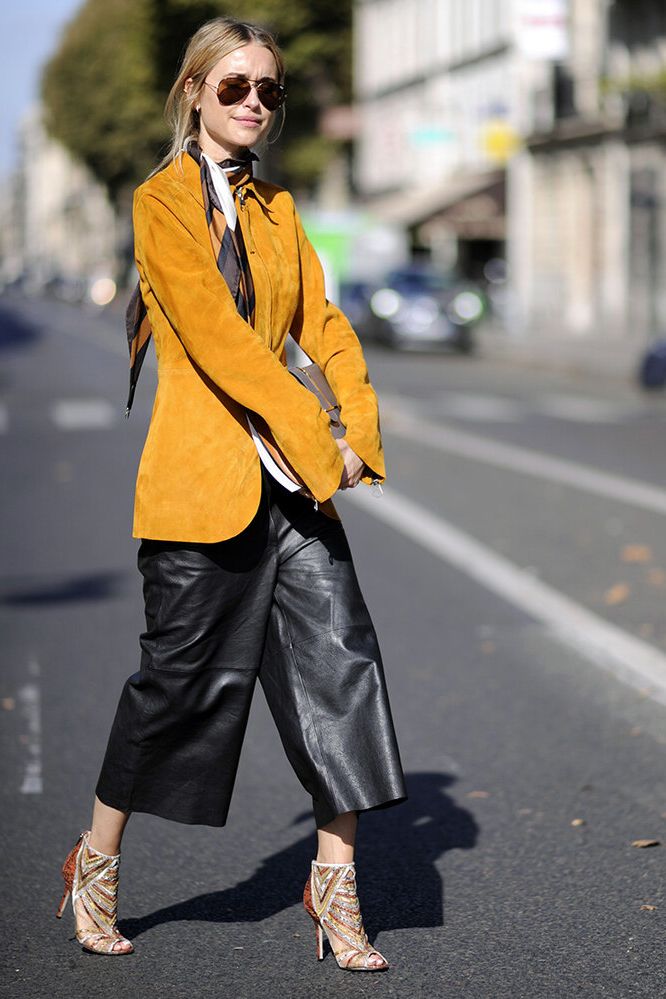 All Red Leather Look With Red Jacket And Red Pants. You definitely should check out my post on ways how to wear red pants, I will show you some of the best looks to wear this year: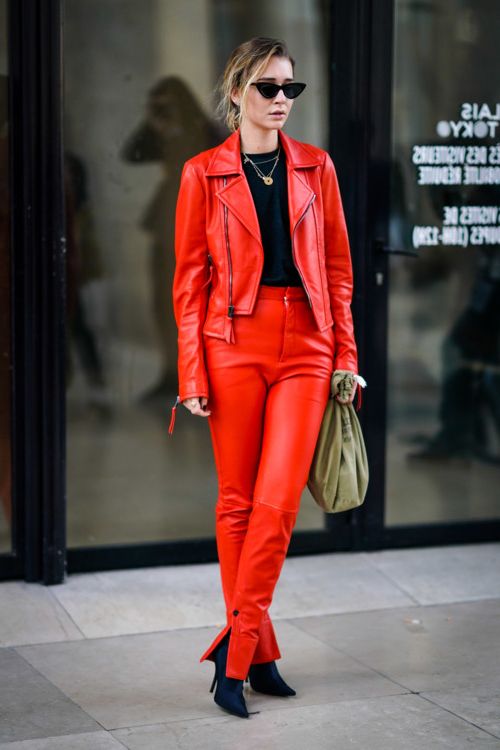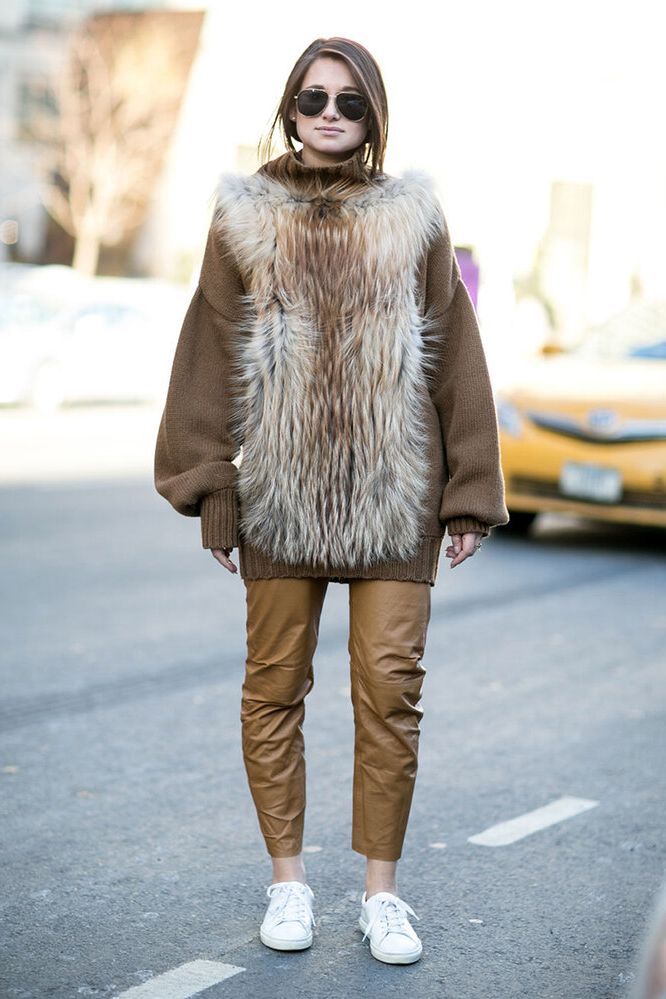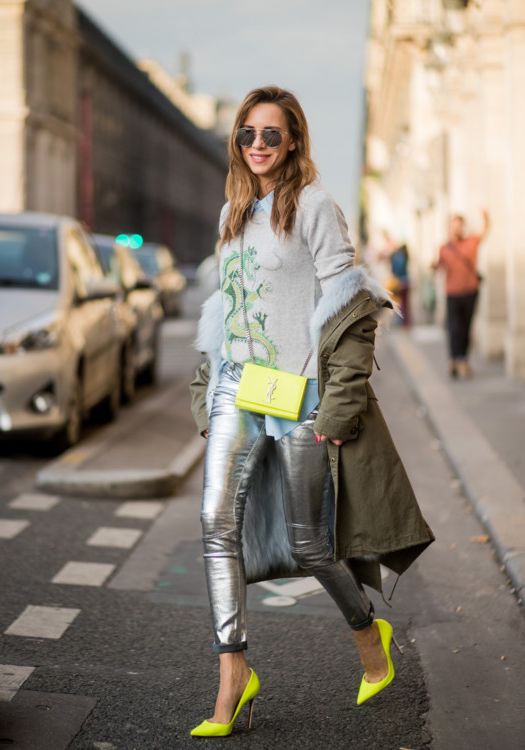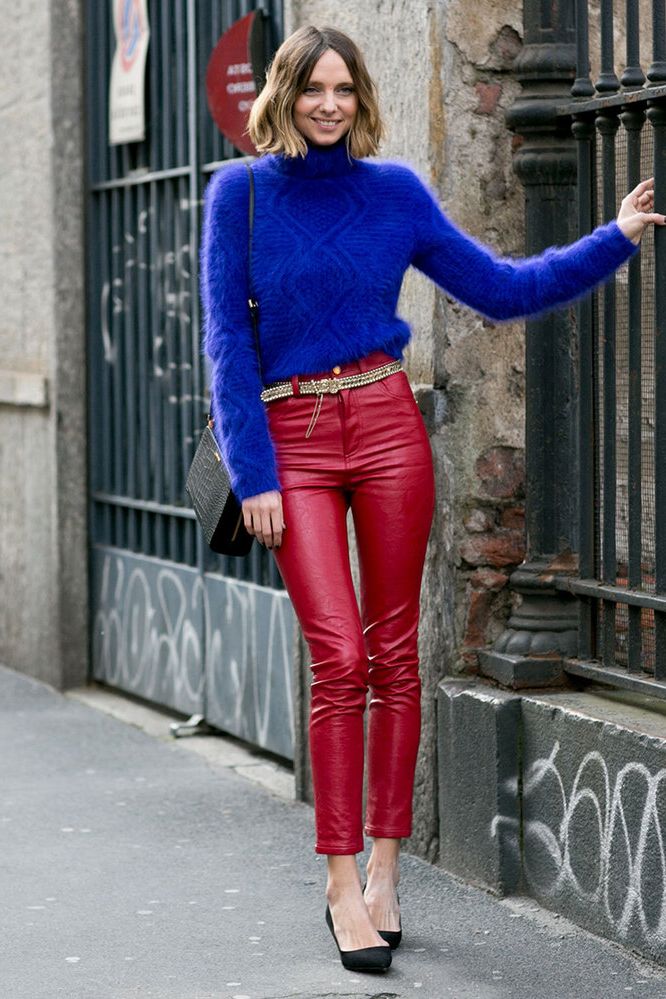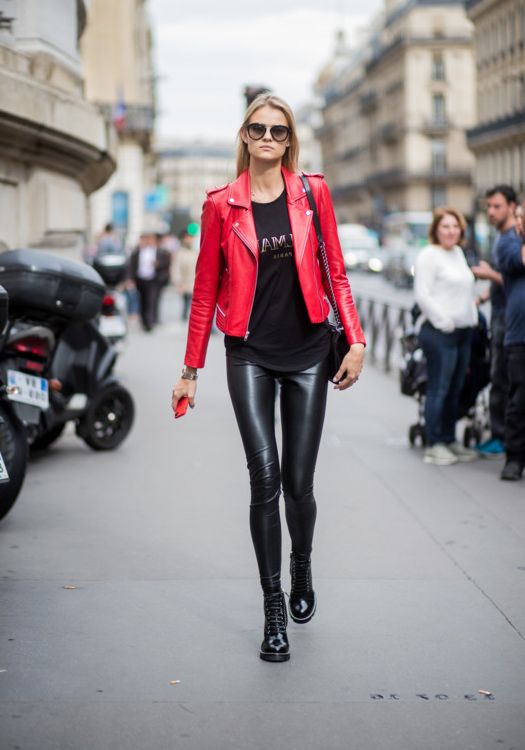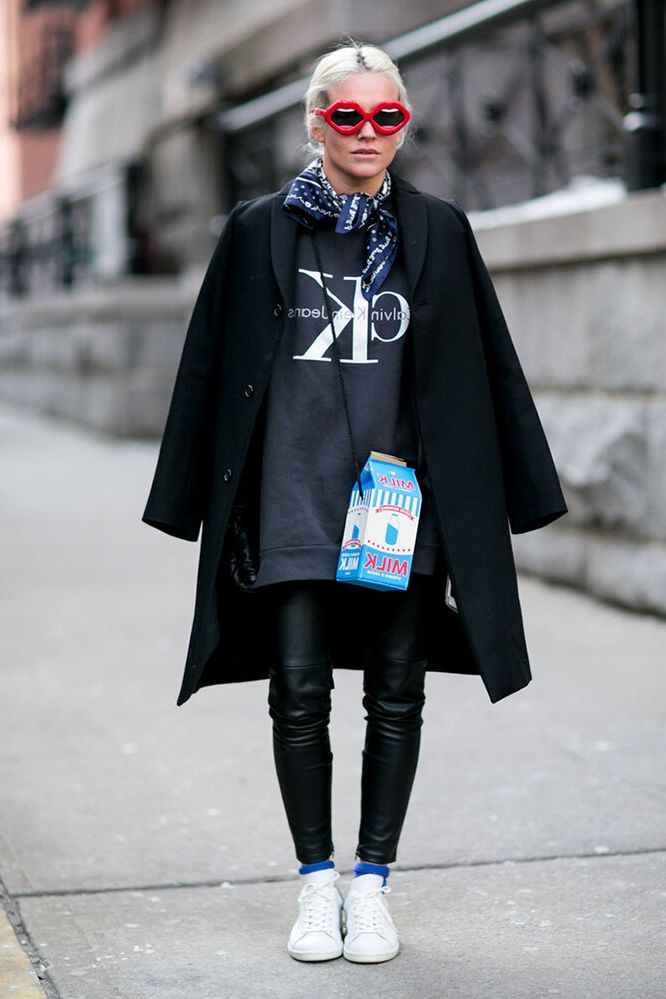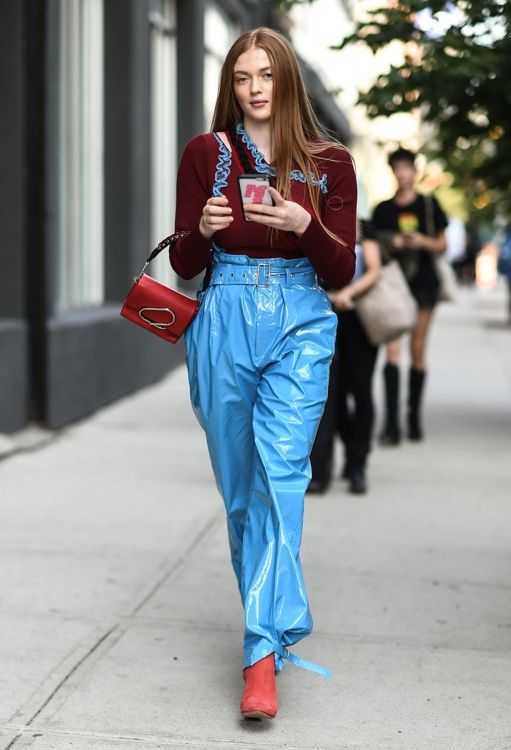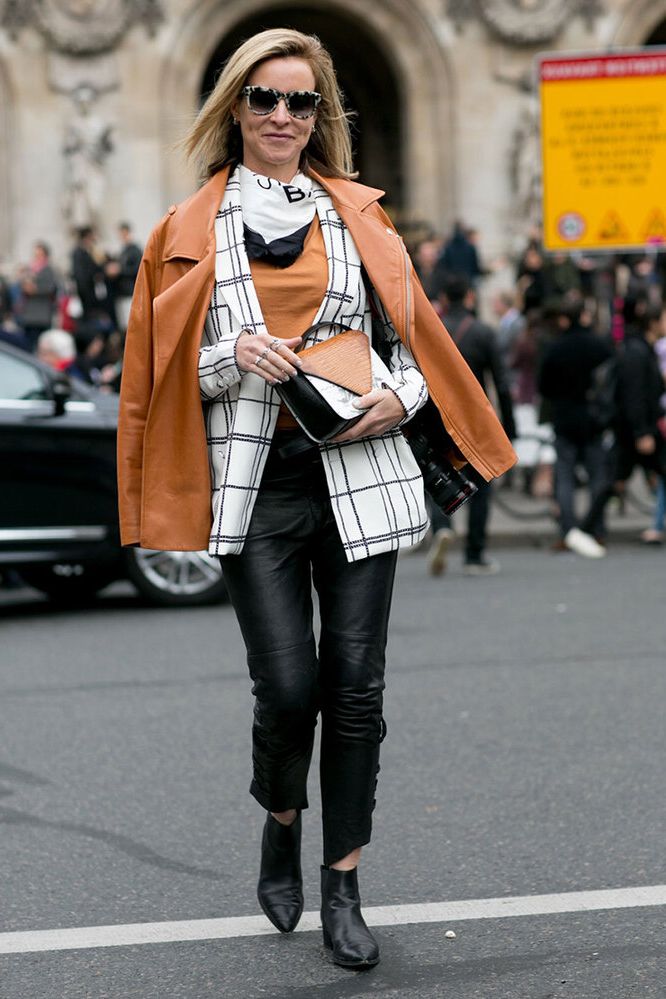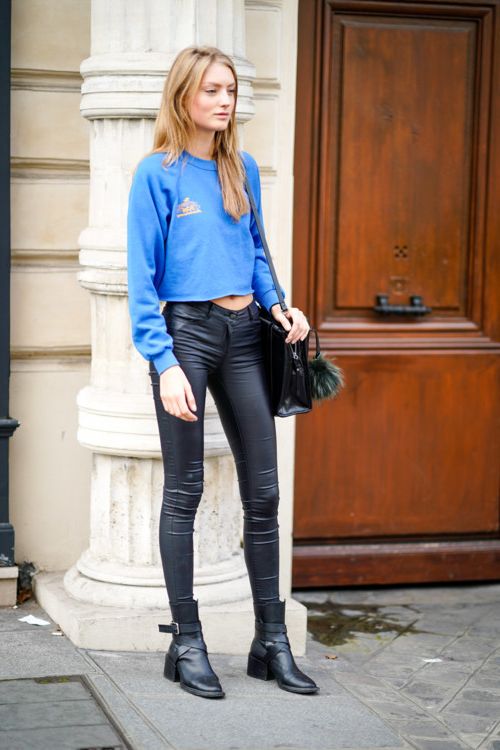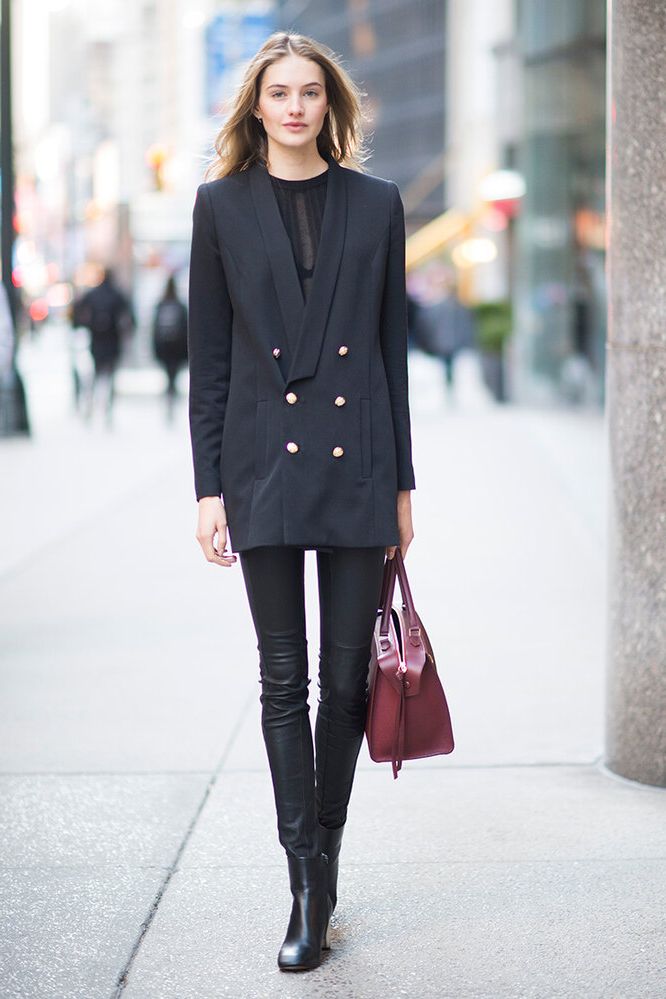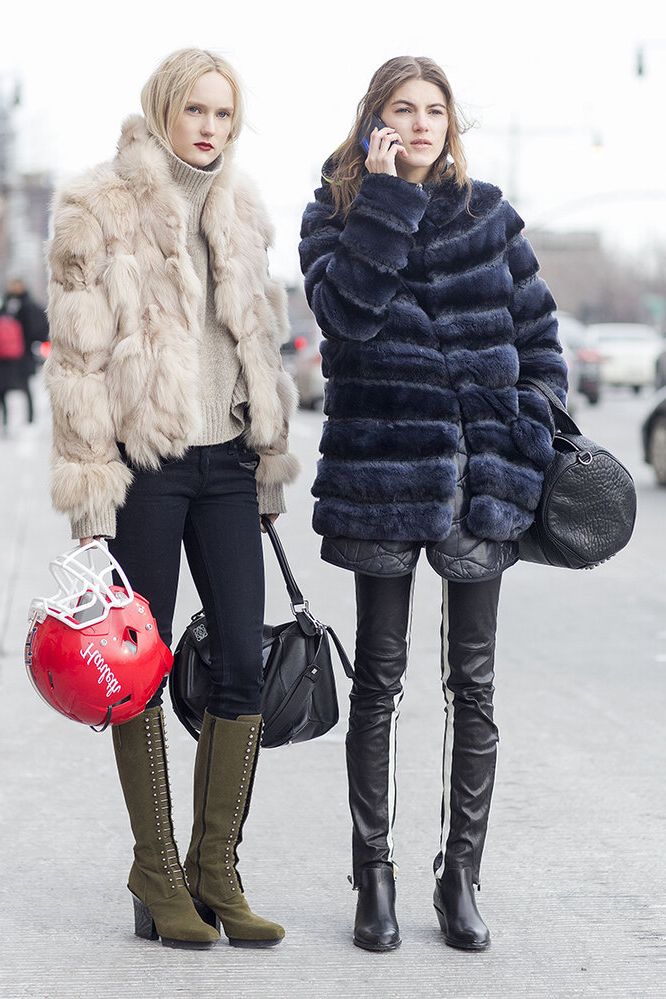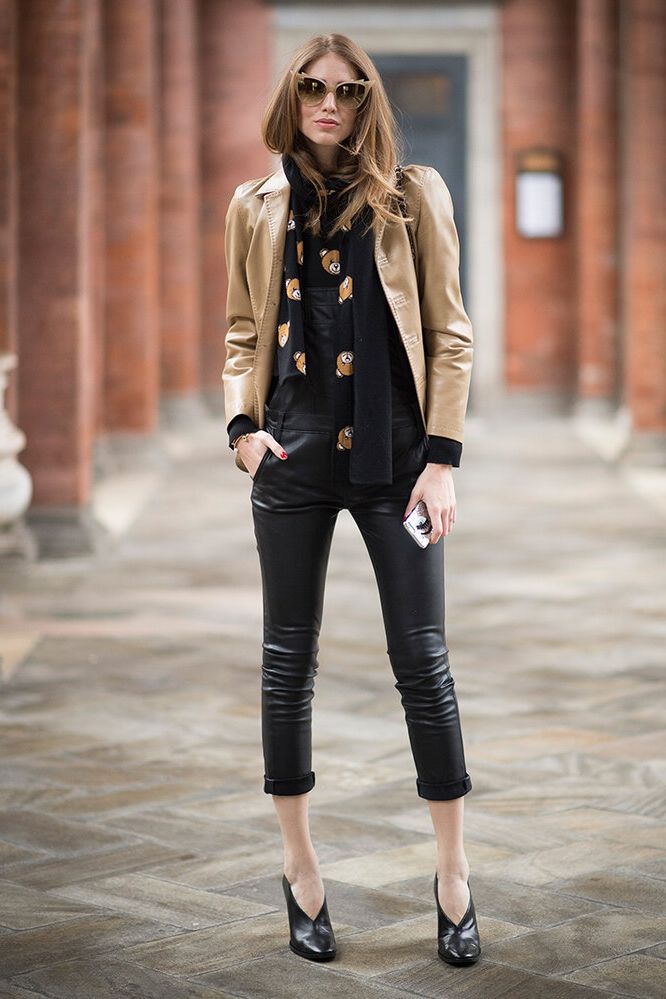 Shearling Coat With Black Leather Flared Pants: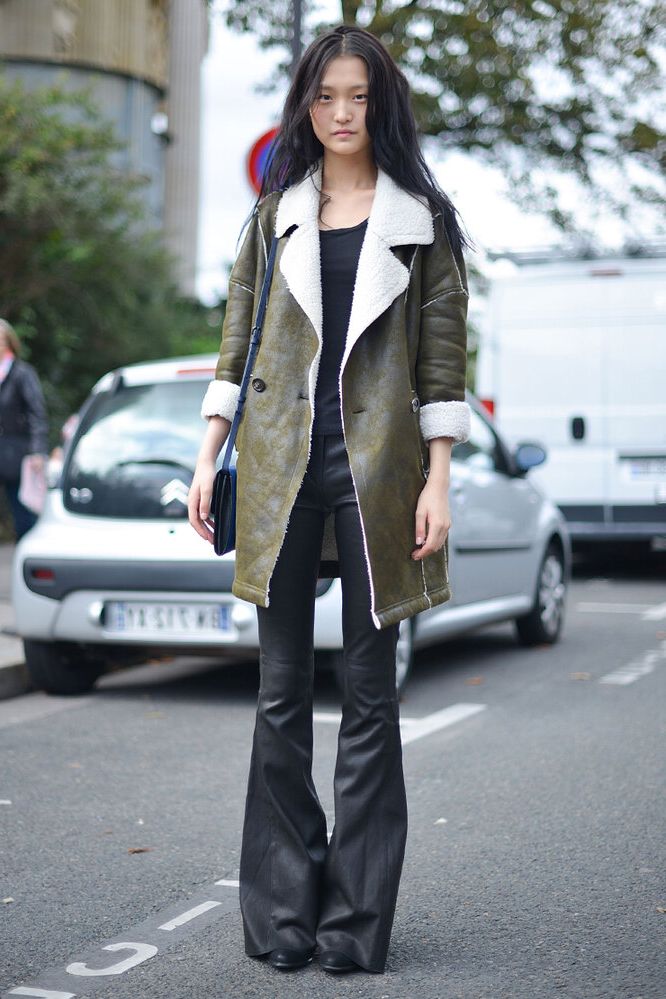 Bohemian Inspired Outfit With Tribal Print Cape Black Leather Pants And Lace Up Boots: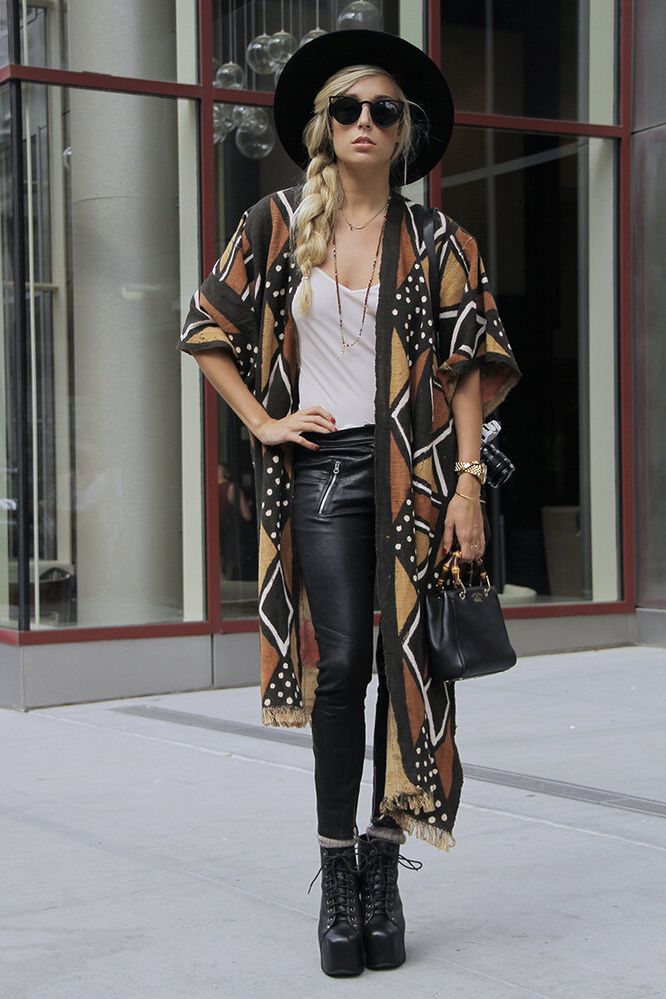 All Black Leather Look With Oversized Black Biker Jacket: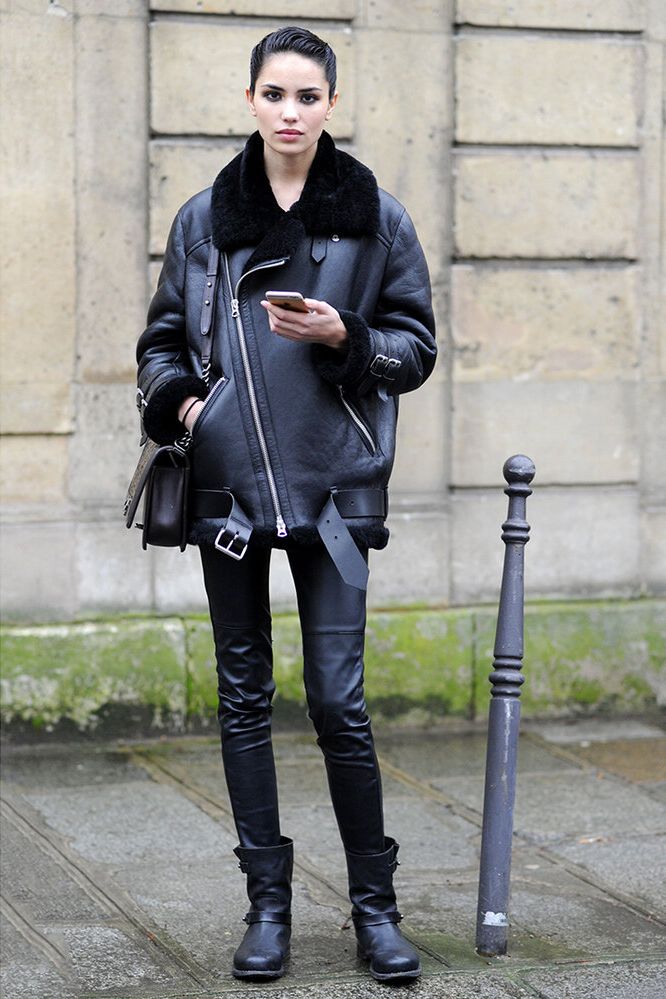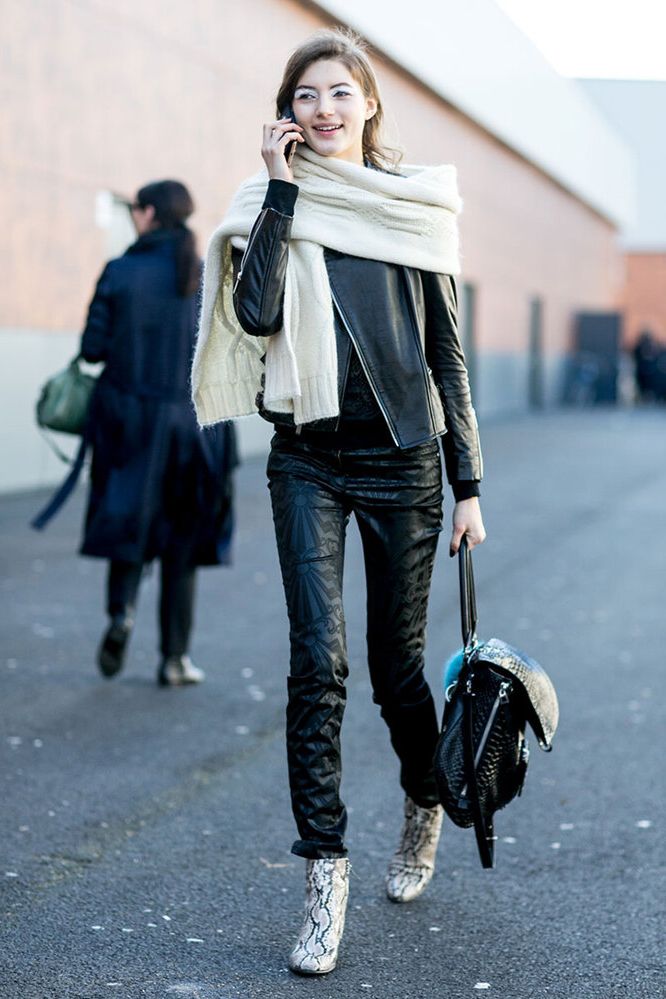 White Coat With Star Print Dress, Black Leather Pants And Sneakers: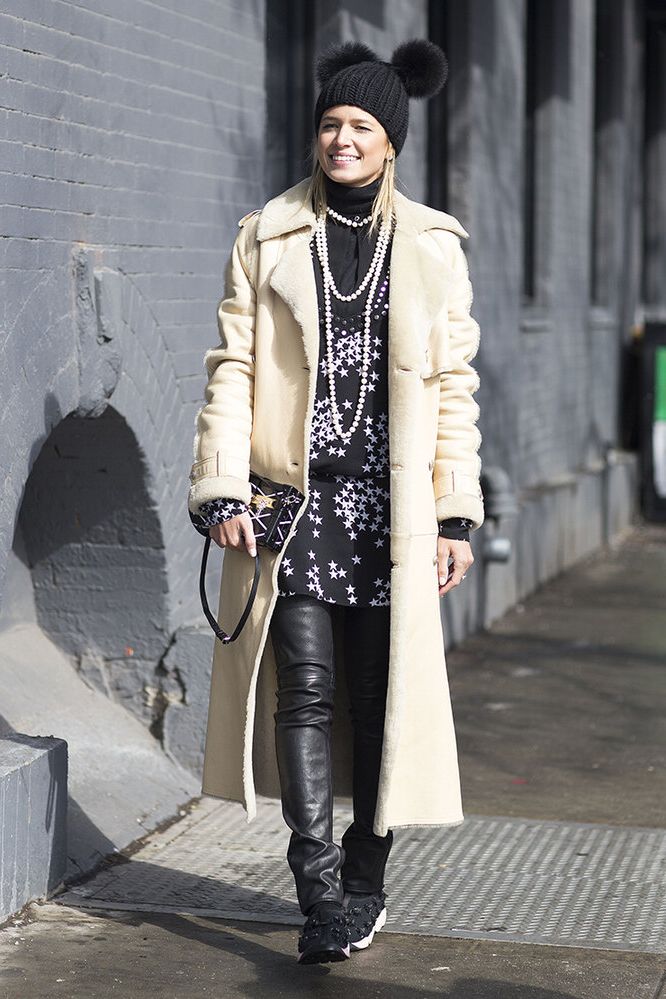 Multi Striped Sweater With Burgundy Leather Culottes And Snakeskin Print Boots: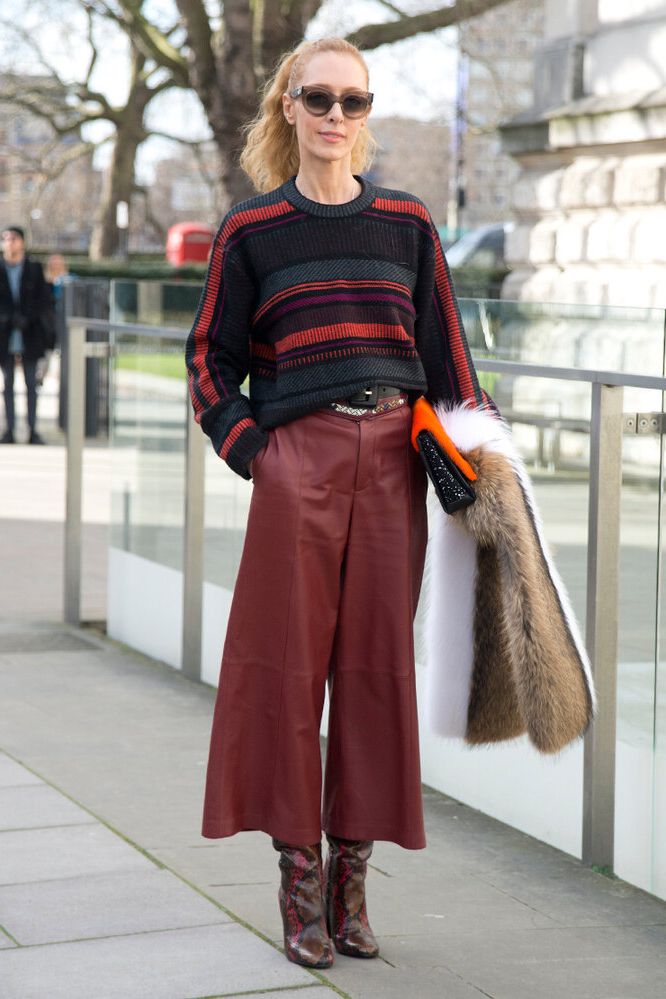 Brown Suede Coat With Red Sweater, Pink Leather Pants And Pumps With Socks: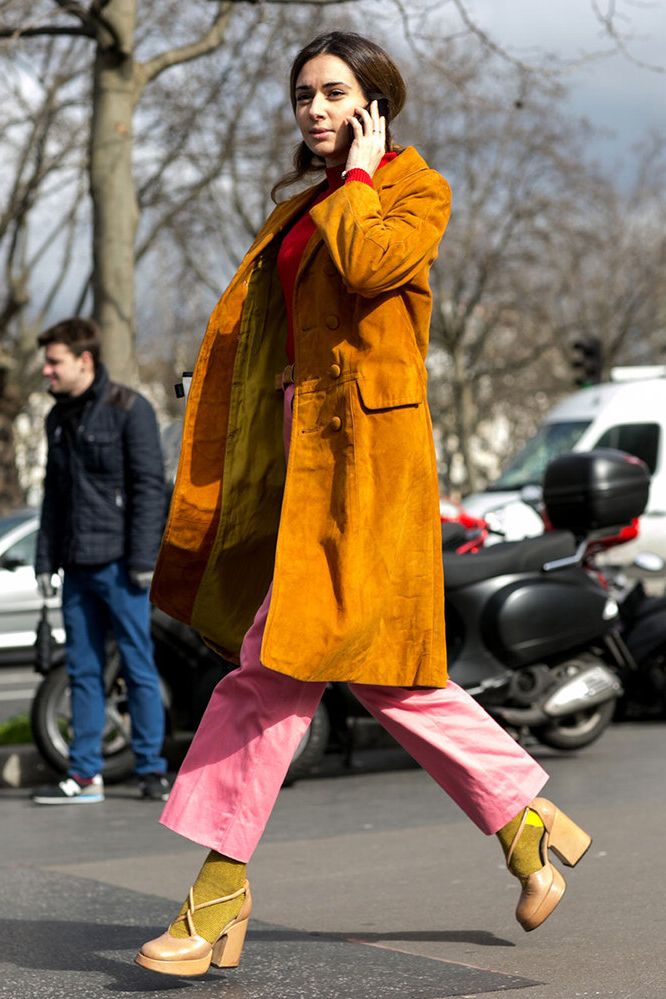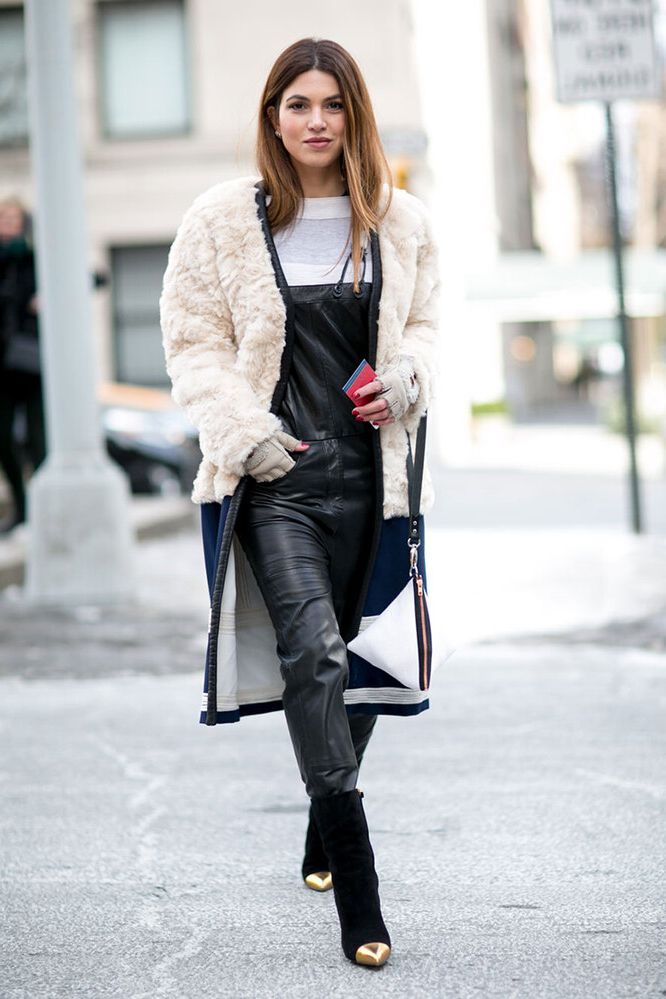 Animal Print Coat Layered Over Green Suit With Black Leather Pants And Black Pumps: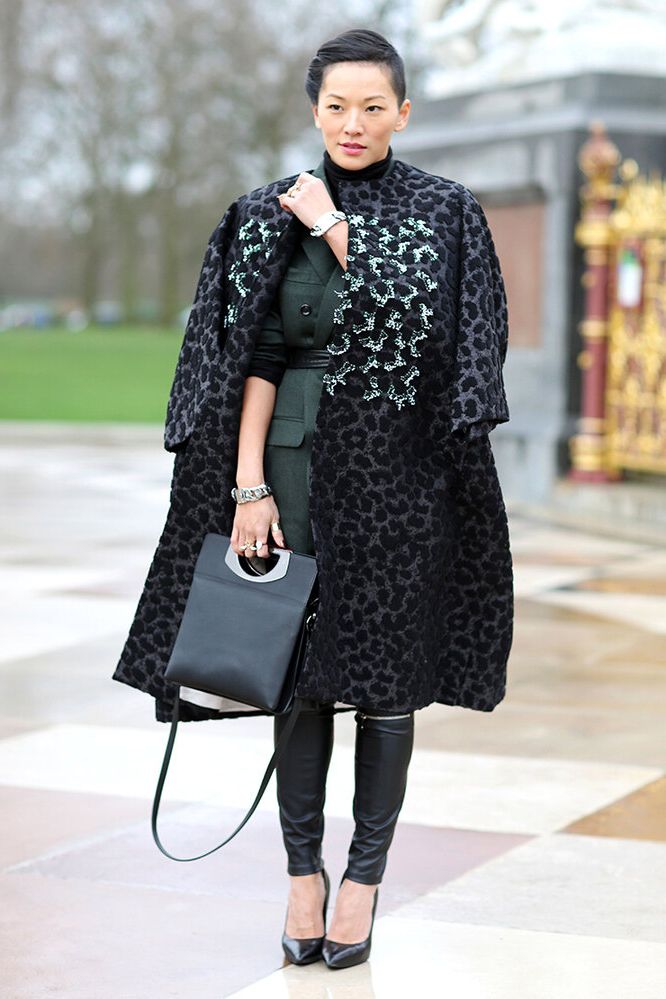 Navy Coat With Black Shawl Scarf, Black Leather Pants And Boots: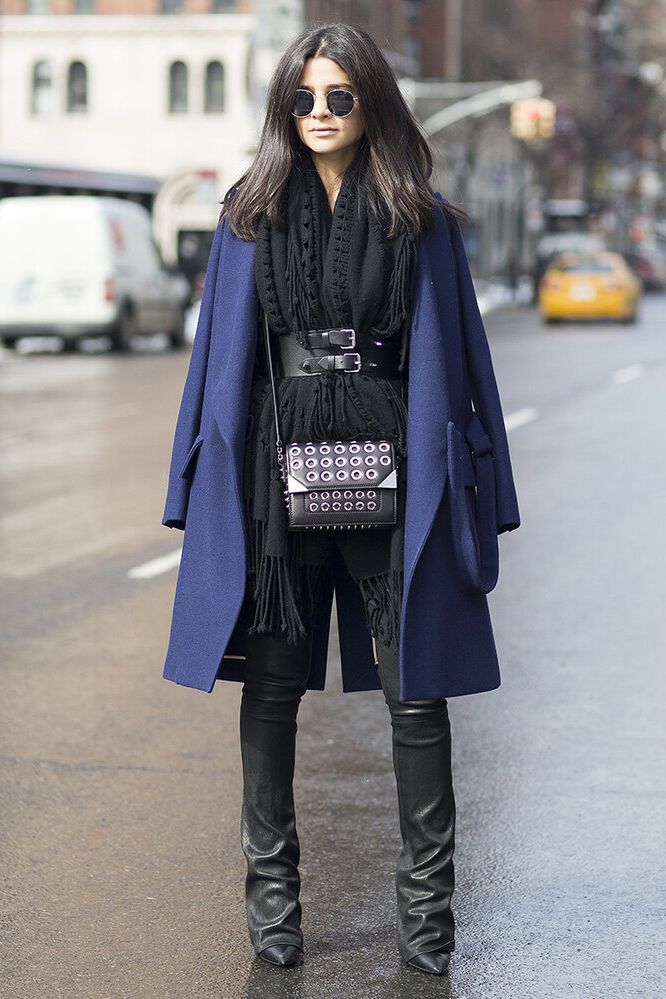 Navy Coat With Feather Detailing Styled With Grey Sweater Black Leather Pants And Tribal Print Boots. Love that fedora hat: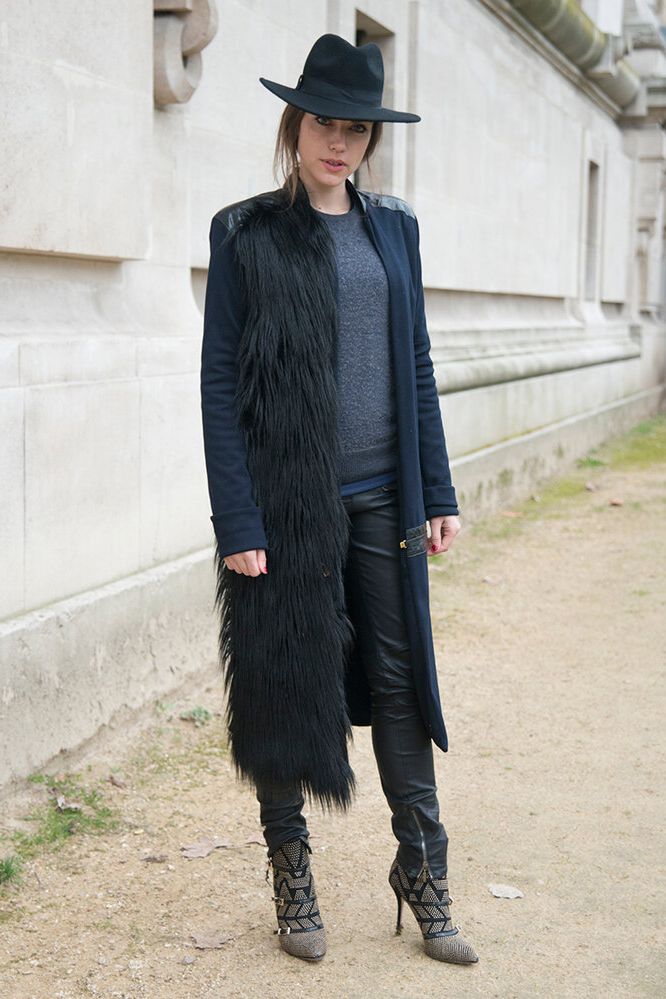 Black Leather Biker Jacket With White Tee And Black Zipped Leather Pants And Black Boots: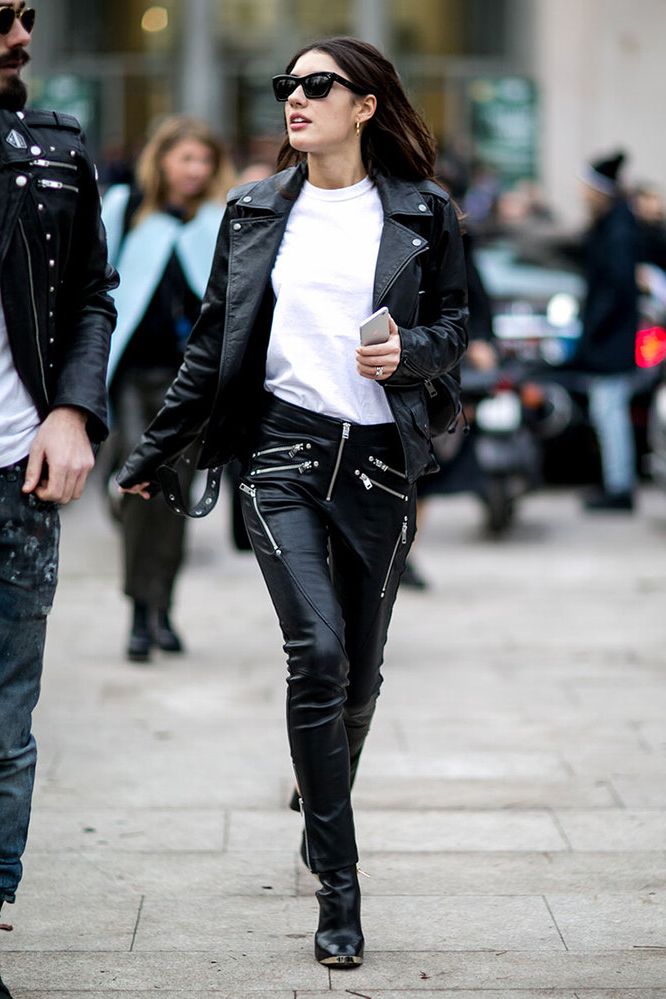 Camel Coat With Grey Long Cardigan Black Skinny Pants And Biker Boots: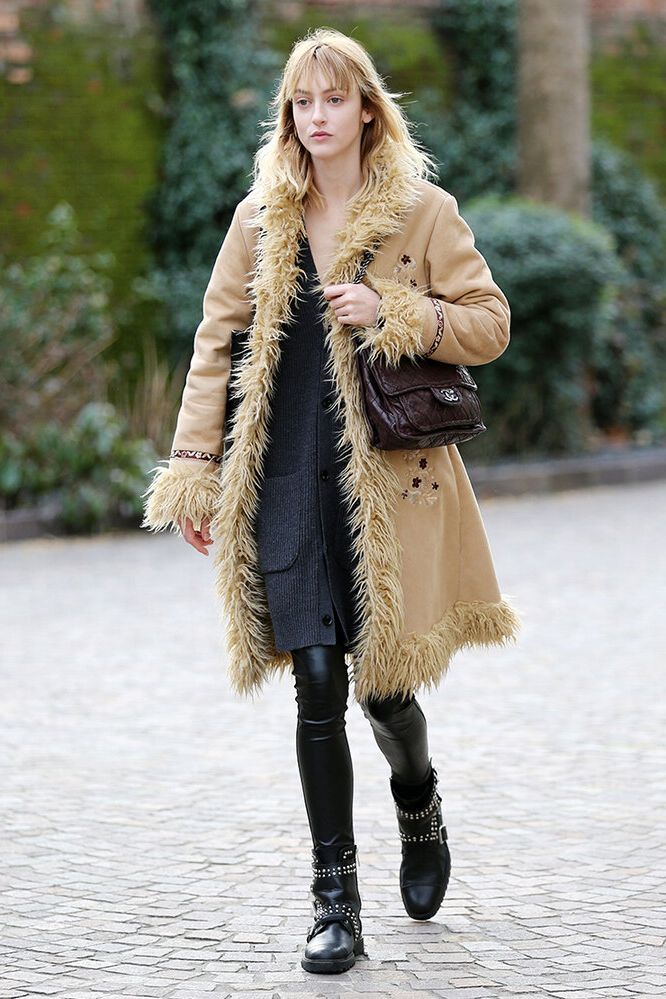 All Black Outfit With Aviator Jacket Leather Pants And Combat Boots: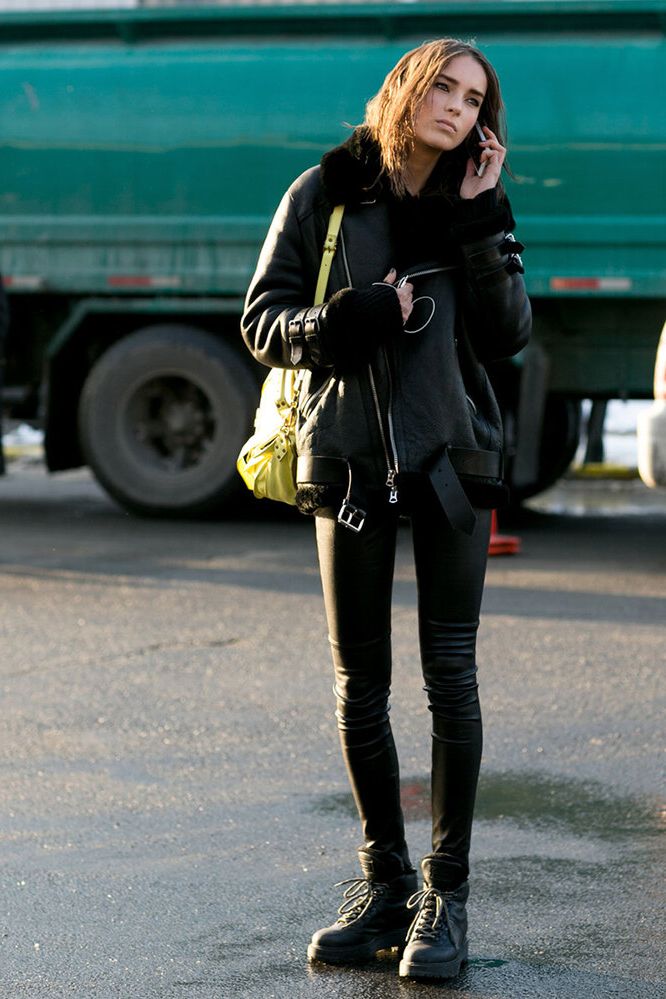 Black Fur Shawl With Blue Blouse And Black Leather Pants With Platform Boots: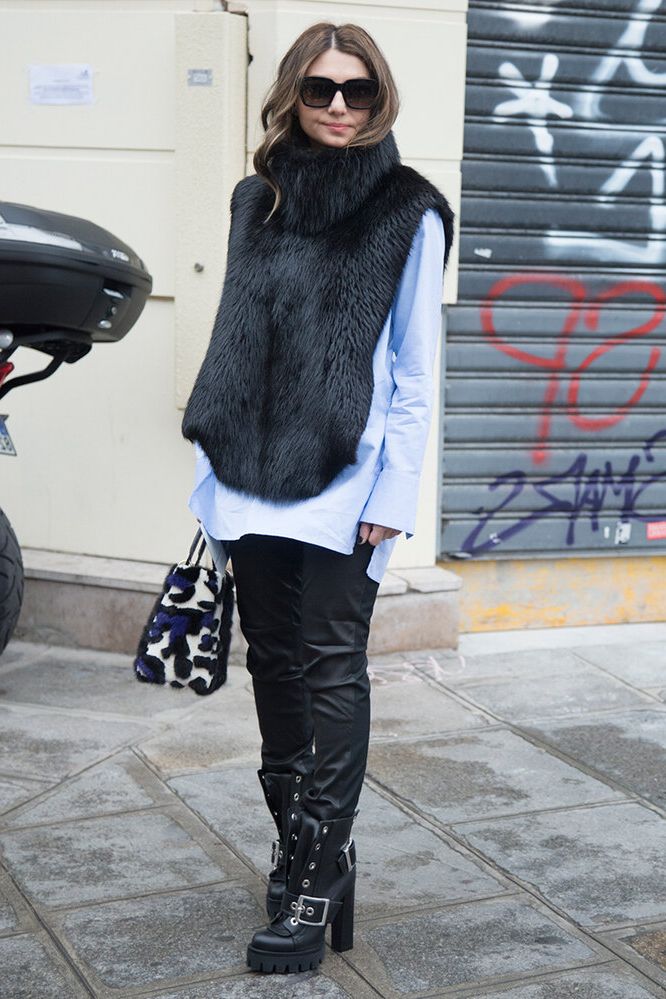 White Fur Jacket With Black Leather Pants And Suede Boots: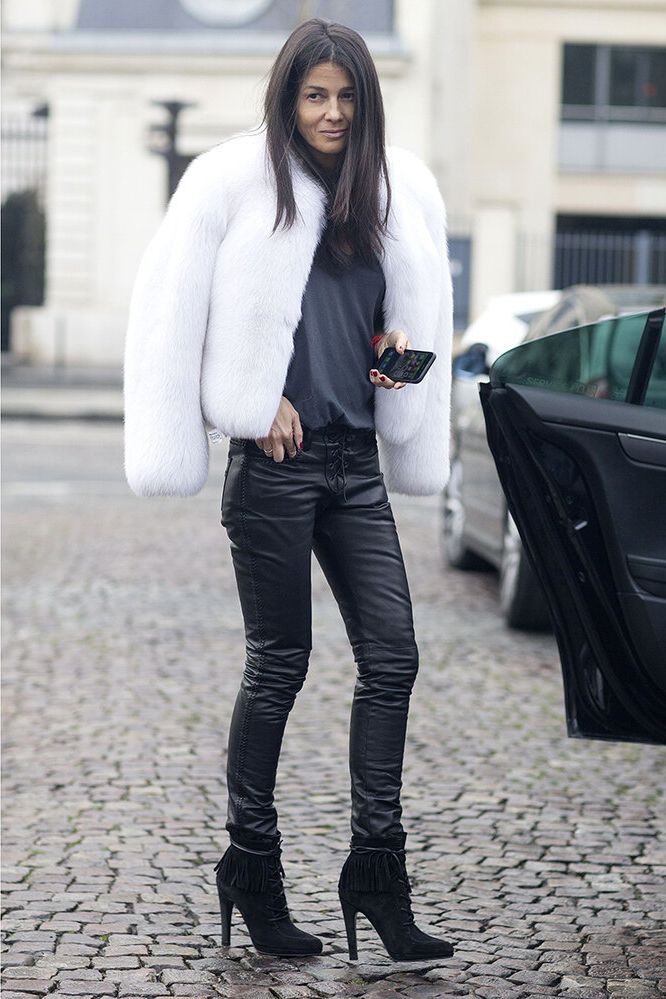 They've been in style since forever, but at one point all of us have wondered what to wear with leather pants. You might think that cute leather leggings outfit is best saved for a night out on the town, but with some thoughtful styling leather pants can actually work pretty much anywhere — even the office. Whether you decide to pair them with dressed-down staples like a graphic tee and flannel, or dress them up with a tailored blazer and blouse, there are lots of ways to make leather pants work for you, and we guarantee that after you're done flipping through the slideshow, you'll understand just how wearable they really are.
Source: StyleCaster