If you are in love with burgundy color, then you better take a close up look at these street style outfit ideas. In today's post, I decided to share with you my favorite burgundy color outfits to try this Winter. You are going to see the best combos to try now.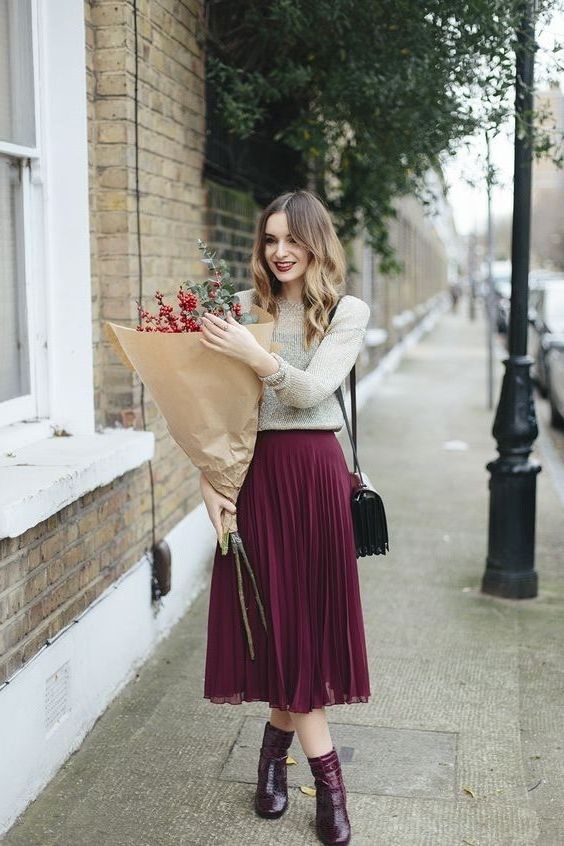 A pleated midi skirt in burgundy ideally matches that cream-grey sweater and boots in patent burgundy color.
There are so many interesting outfits you can create, all you need is to add burgundy items. No matter if it's a shirt, coat, sweater, accessory, skirt, or dress, believe me, you will automatically look trendy. Anyway, scroll down to find out more.
Leather biker jacket in burgundy with charcoal black jeans is a perfect combo: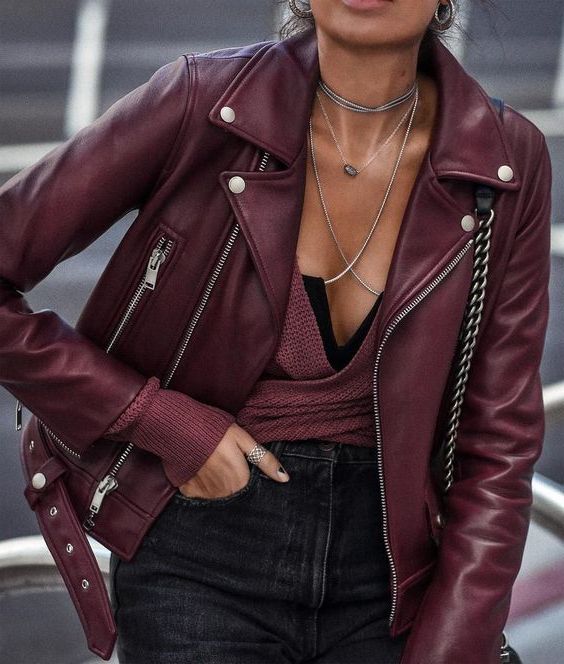 Knitted cardigan in burgundy with white top and skinny jeans in blue: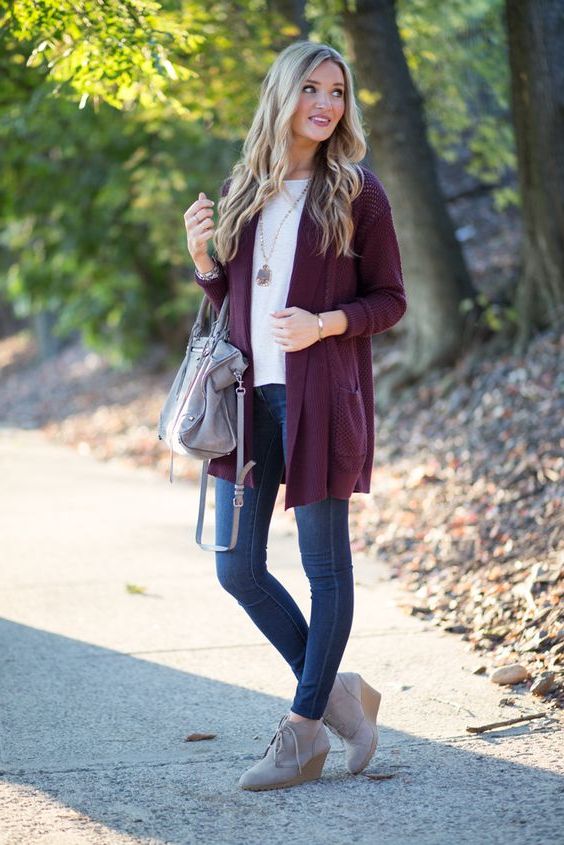 Here are gathered classy outfit combos completed in burgundy colors. This royal hue will make you look posh, rich, and luxurious. This color should be your base hue that will undoubtedly underline your individuality. I also made a post on burgundy leggings, and ways how to wear them in real life. Check it out.
Slouchy sweater in burgundy with knee-ripped jeans and cream-camel suede boots: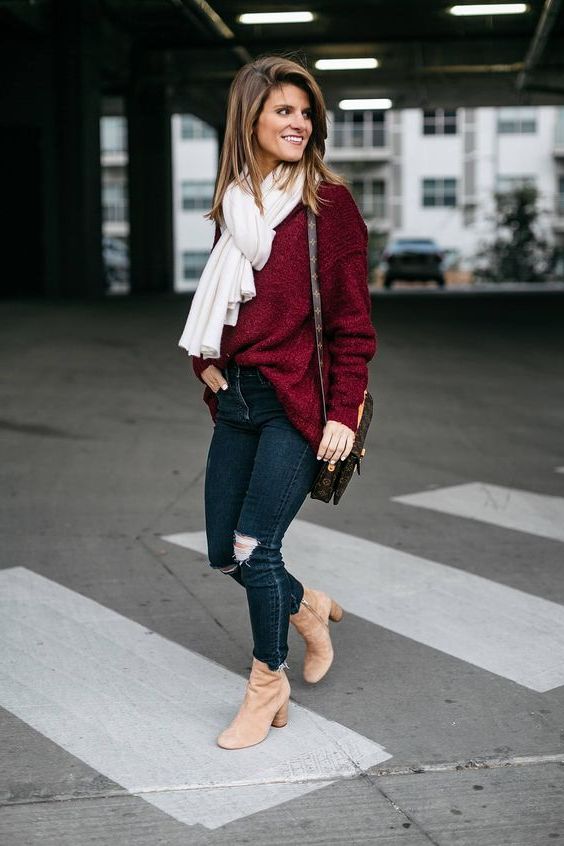 Ribbed sweater in grey and burgundy skinny pants with cream-grey pumps: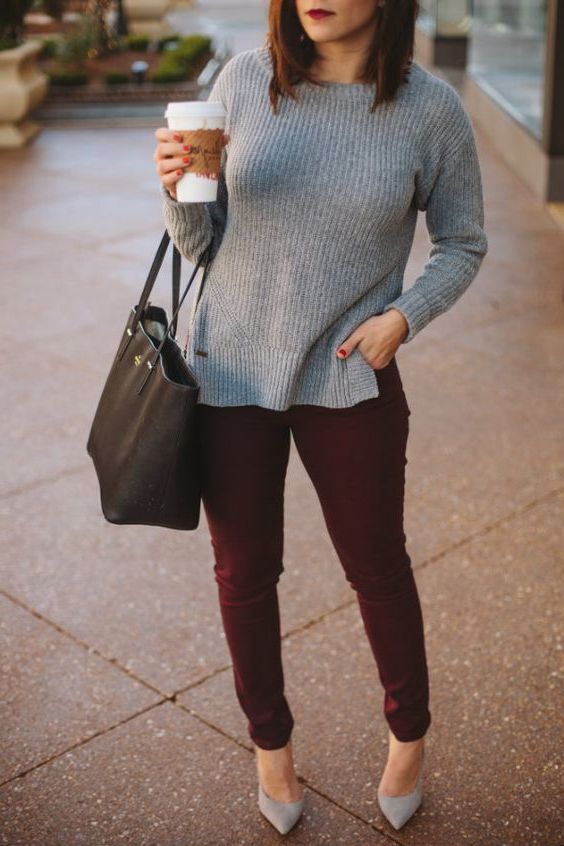 I wanted to take an in-depth look at some of the best ways on how to wear burgundy in real life. Another great thing about this rich hue is the versatility, that allows you easily integrate it with your neutrals and light shades. I would love to hear your own thoughts about burgundy. Let me know in the comments below.
A tailored coat in maroon looks stunning teamed with a white blouse and skinny pants in black, a perfect choice for office hours: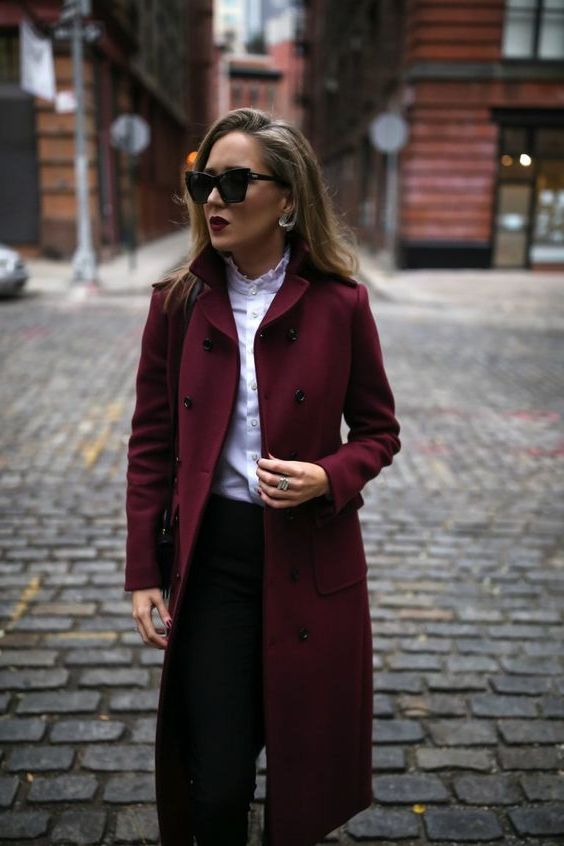 A velour overall dress in burgundy with a black turtleneck: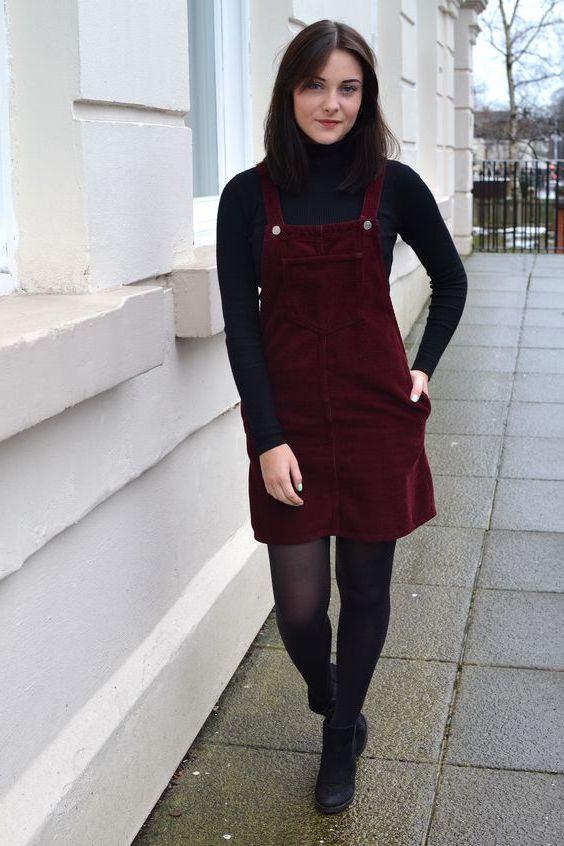 A wrap dress in burgundy for office days completed with black pumps: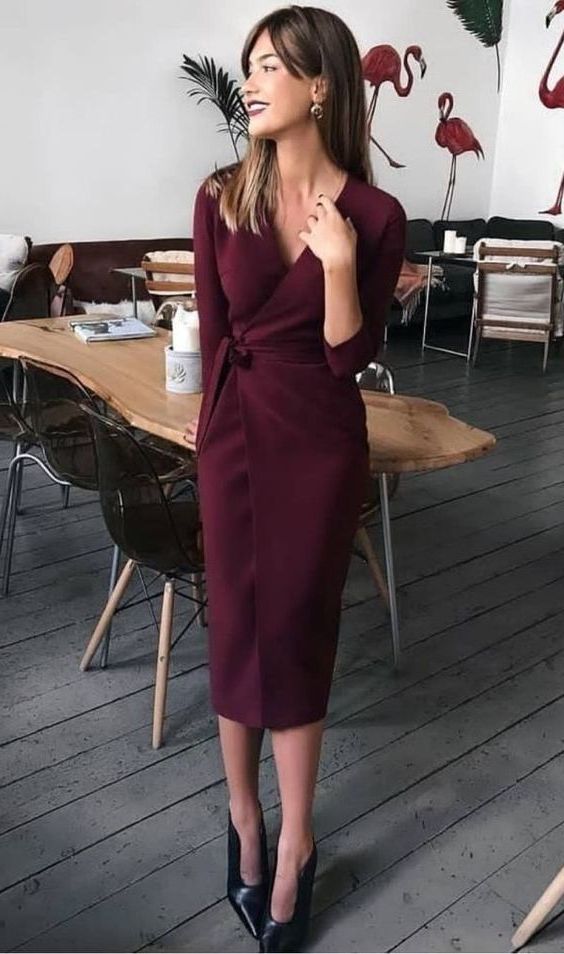 A leather jacket in black with a burgundy dress and black tights updated with black suede booties: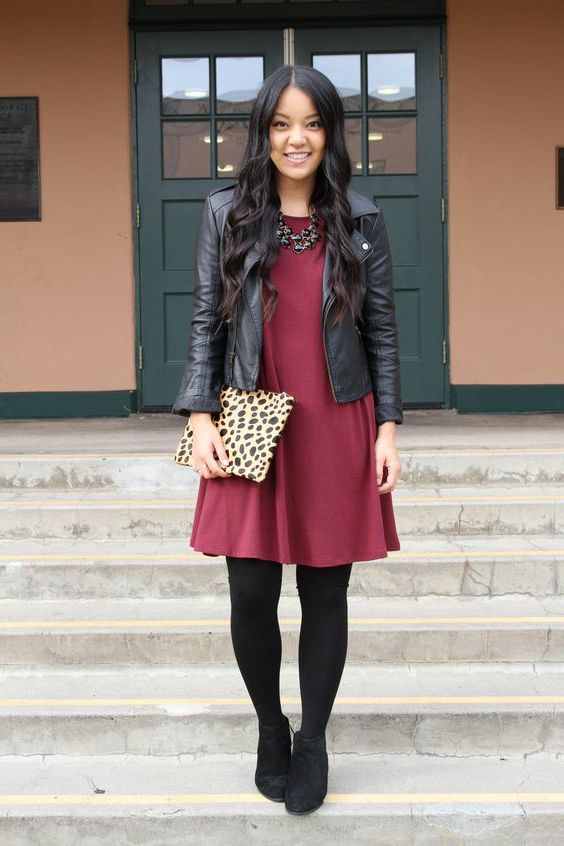 A burgundy trench coat with a white top and black leather skirt, love the black fedora hat: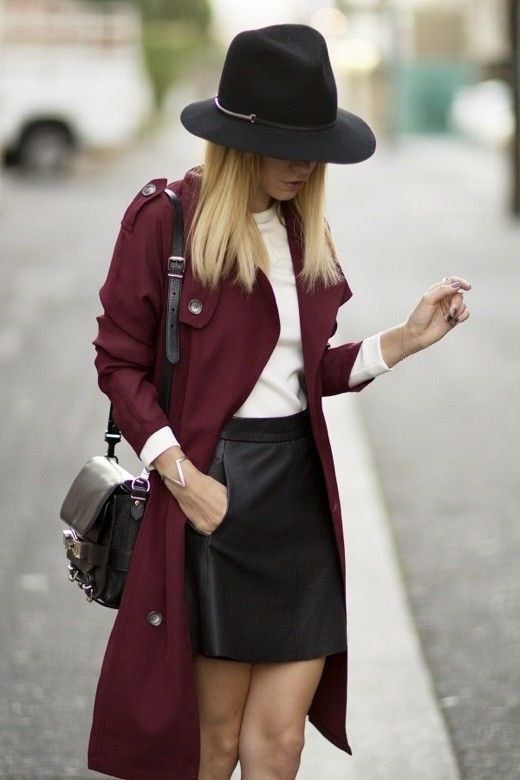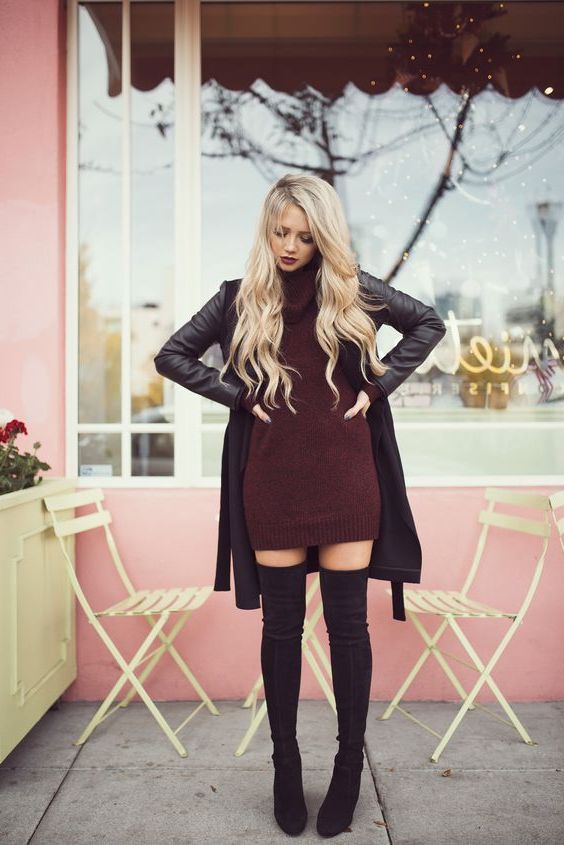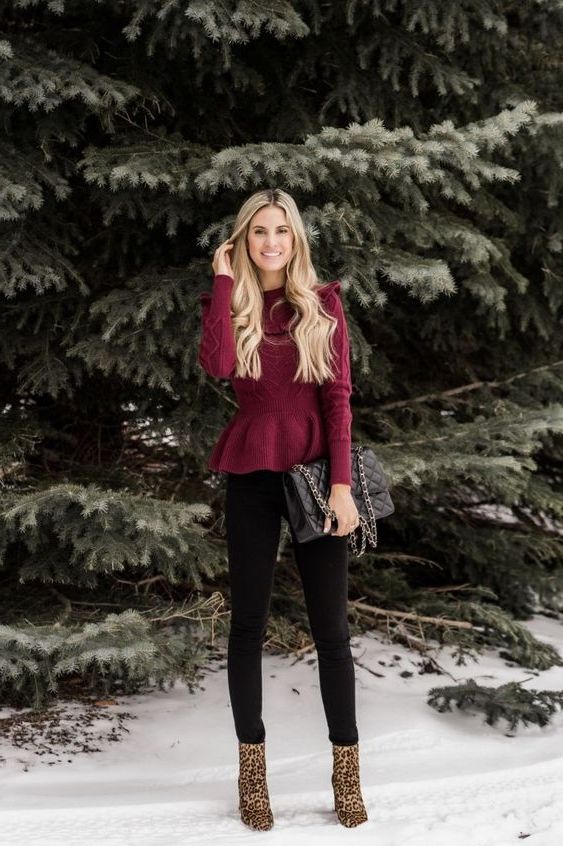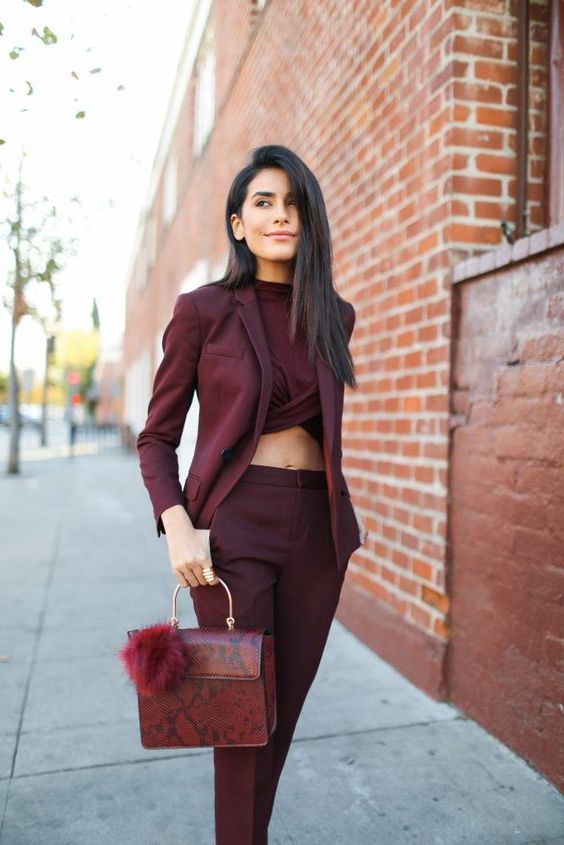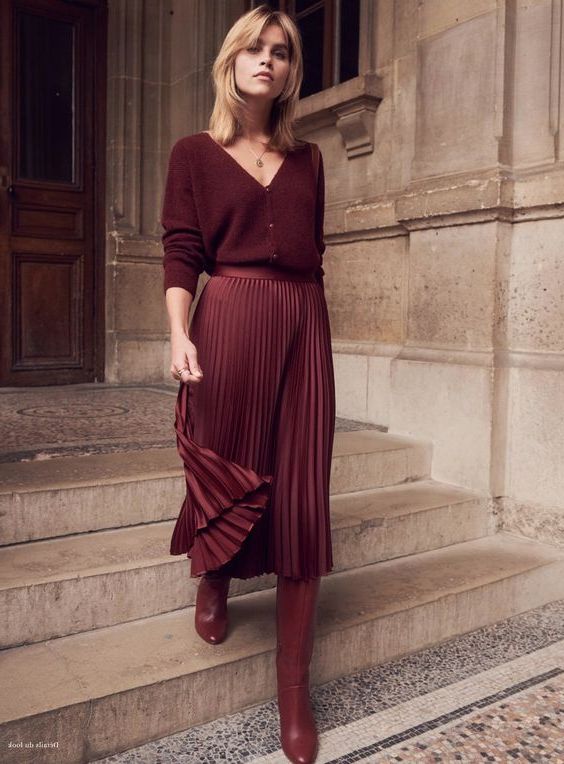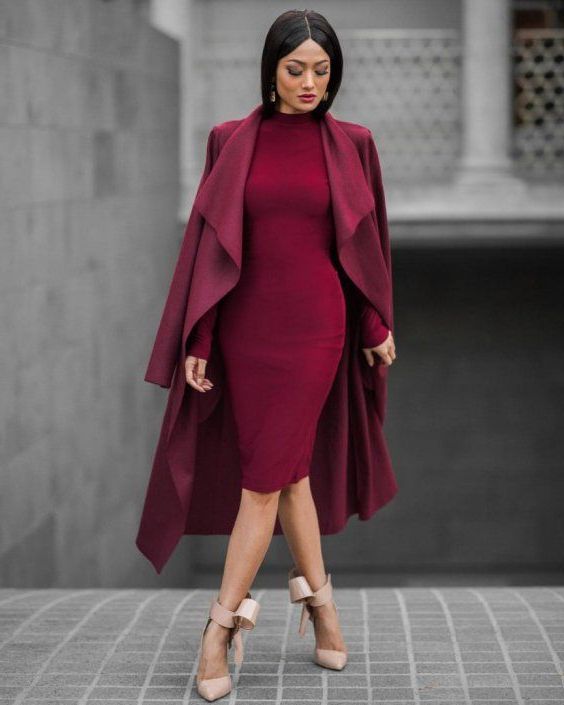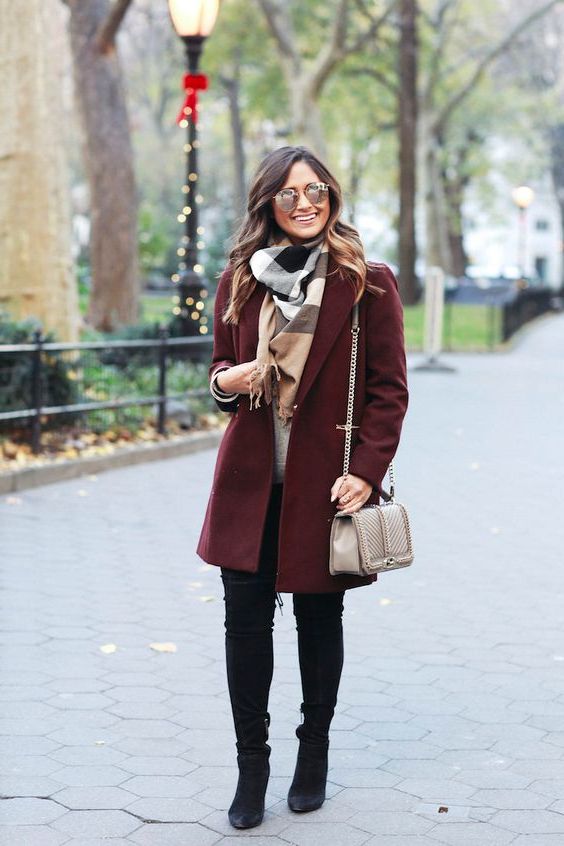 A burgundy midi pencil skirt looks awesome styled with a wrap red blouse and burgundy pumps:
A burgundy sweater dress with camel coat, camel OTK boots and a cute camel beret hat: