Are you dreaming of a perfect Summer vacation outfit ideas? If yes, then I do recommend to take a look through these combos. I will show you easy to wear outfits that can be used as casual and dressy options.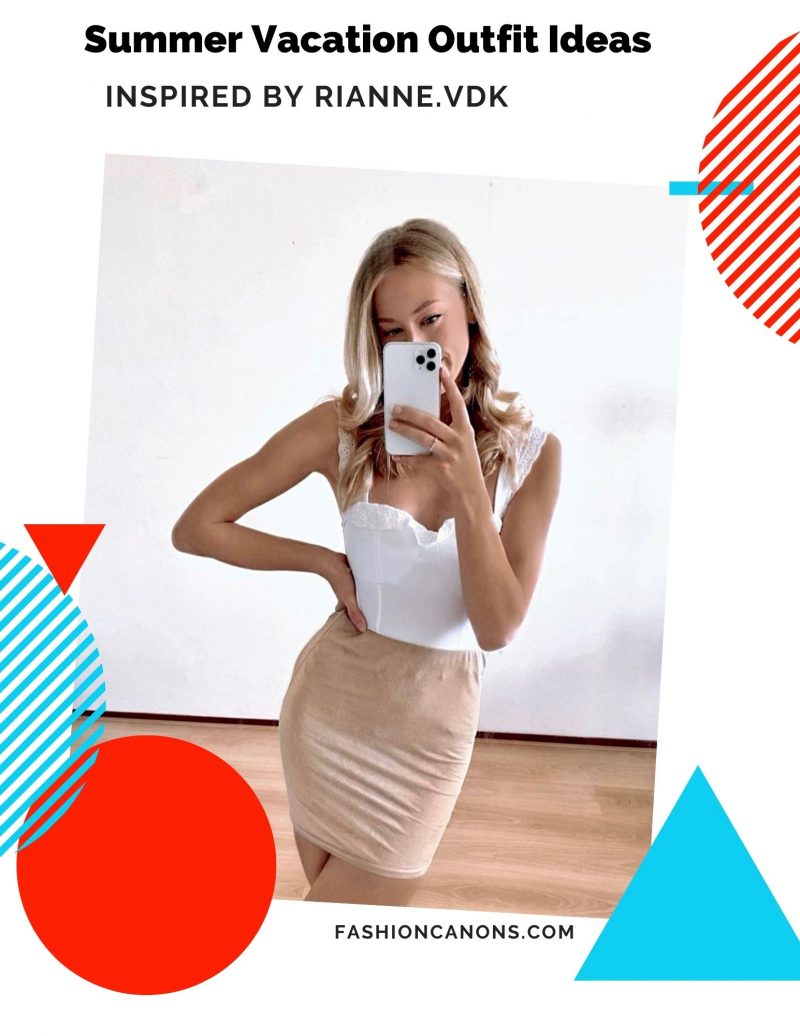 What To Wear For Vacation
Today I want to show you another great inspiration coming from Instagram. This is Rianne Marleen (her instagram), a Dutchie girl and a Master of Laws. She has a casual-chic style that is colored in light shades in slim-fit. I definitely recommend giving a look through these OOTD, as you can find amazing combos that are worth wearing next year.
I do like the way she combines white color clothes. Anyway, I do want to know your thoughts about her personal style. Would love to read them in the comments below.
Animal Print Dress
I do love prints, especially animal ones. Here we see a pinkish leopard print short-sleeve mini dress that can be completed with heeled sandals or pumps:
One Sleeve Bodysuit And Gathered Shorts
A one-sleeve bodysuit in black is styled with plaid print white gathered shorts, complete the look by adding strappy sandals: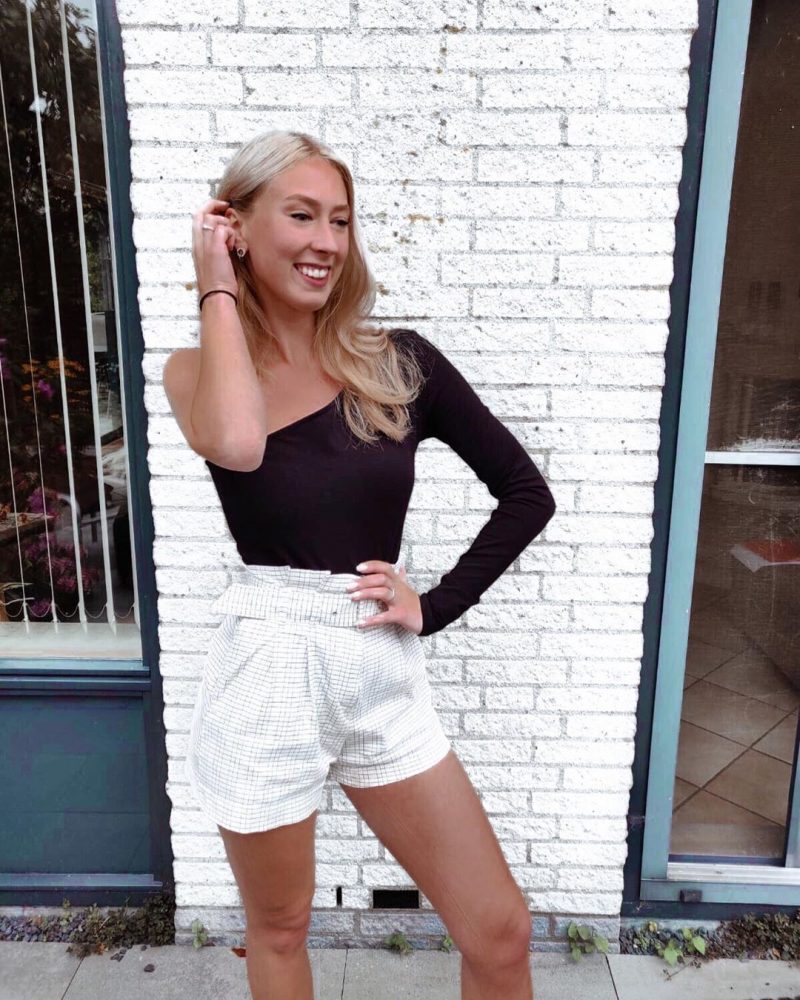 White Top And Pink Denim Mini Skirt
A cute white top with lace detailing is tucked in a denim mini skirt in light pink color: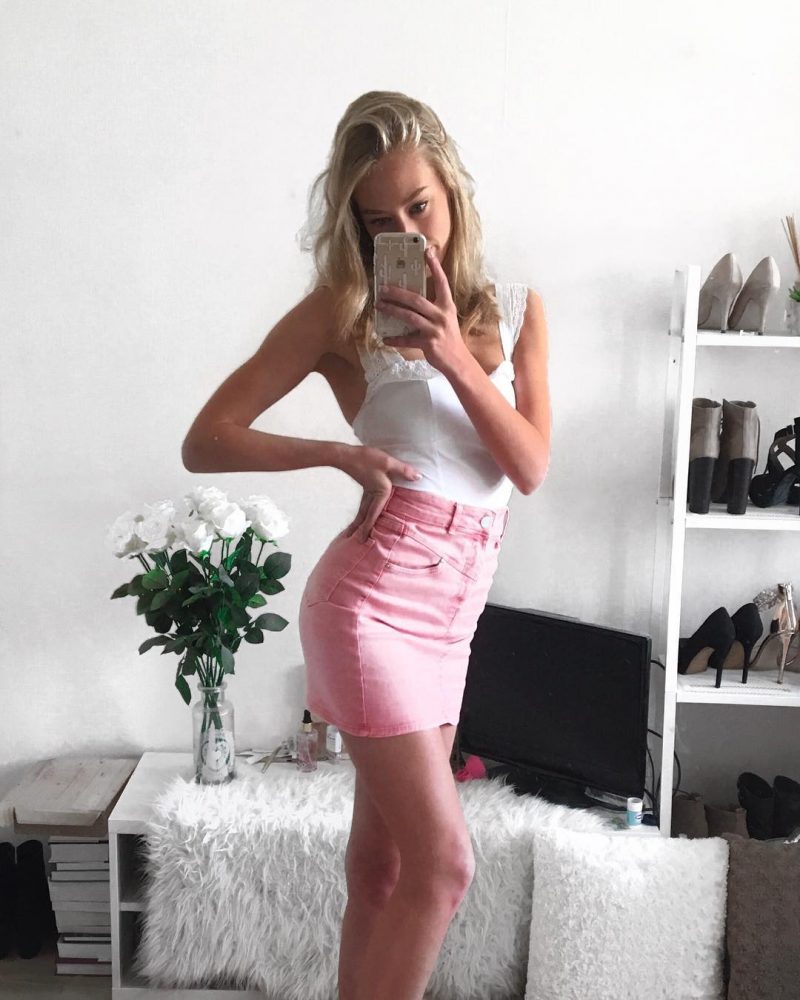 Pink Bikini Set And White Sneakers
If you don't feel like going to the city, you can always go at the beach. We see a pink bikini set completed with chunky sneakers in white:
White Dress And Black Belt
A flirty mini dress with short puffy sleeves is cinched at the waist with a black belt: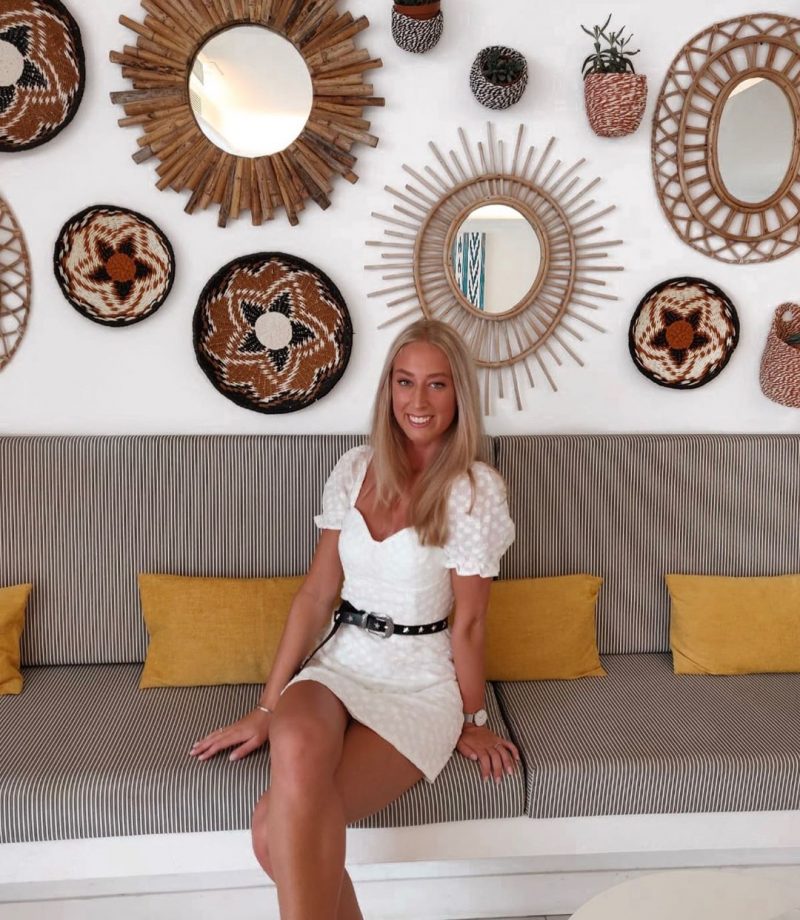 Suede Biker Jacket With Crop Top And Jeans
A cream-blush biker jacket in suede is layered over a white crop top teamed with light blue skinny jeans: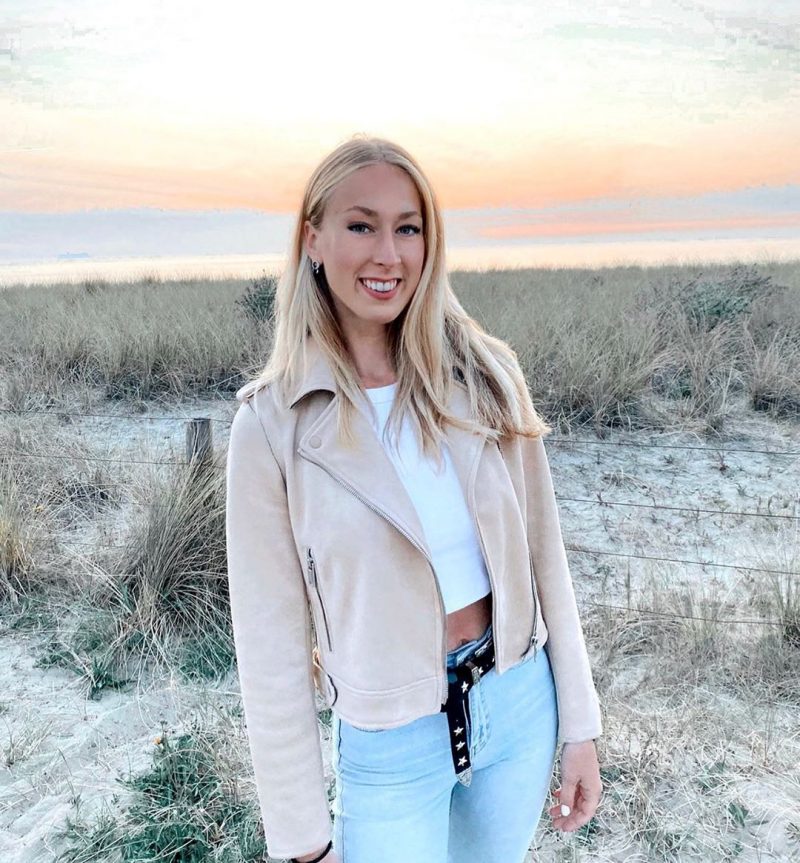 Blush Tee And White Shorts
A blush tee and white shorts look awesome during a beach walk: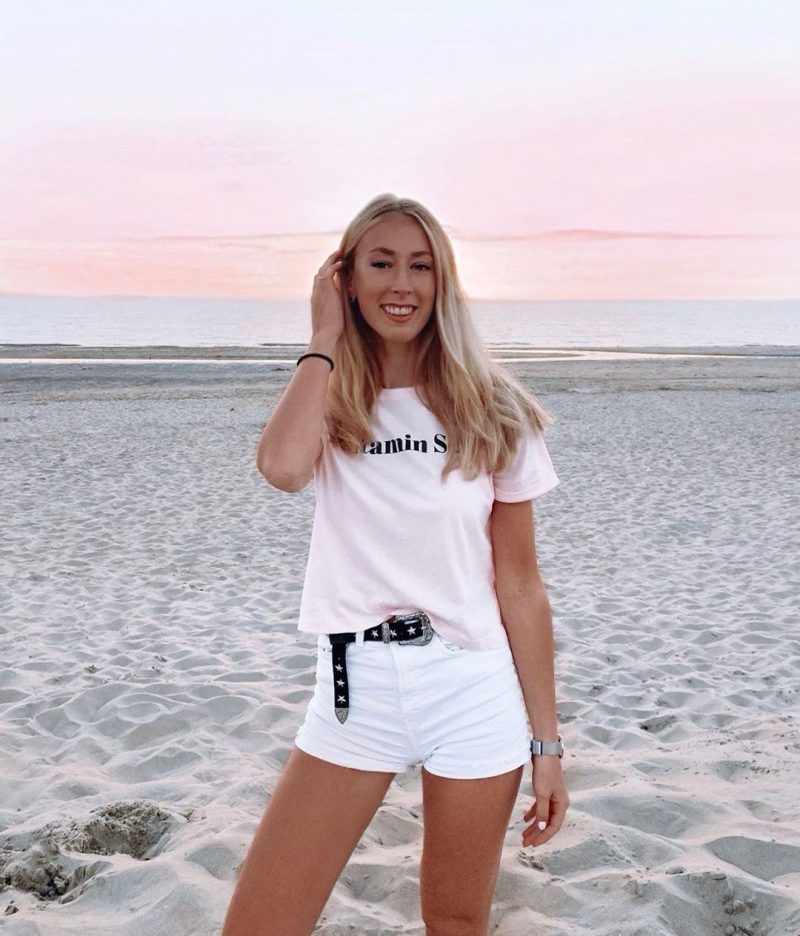 Basic White Top And Skinny Jeans With High-Top Sneakers
Another cool outfit idea for a beach walk is this basic white top tucked in light blue skinny jeans completed with high-top sneakers in white: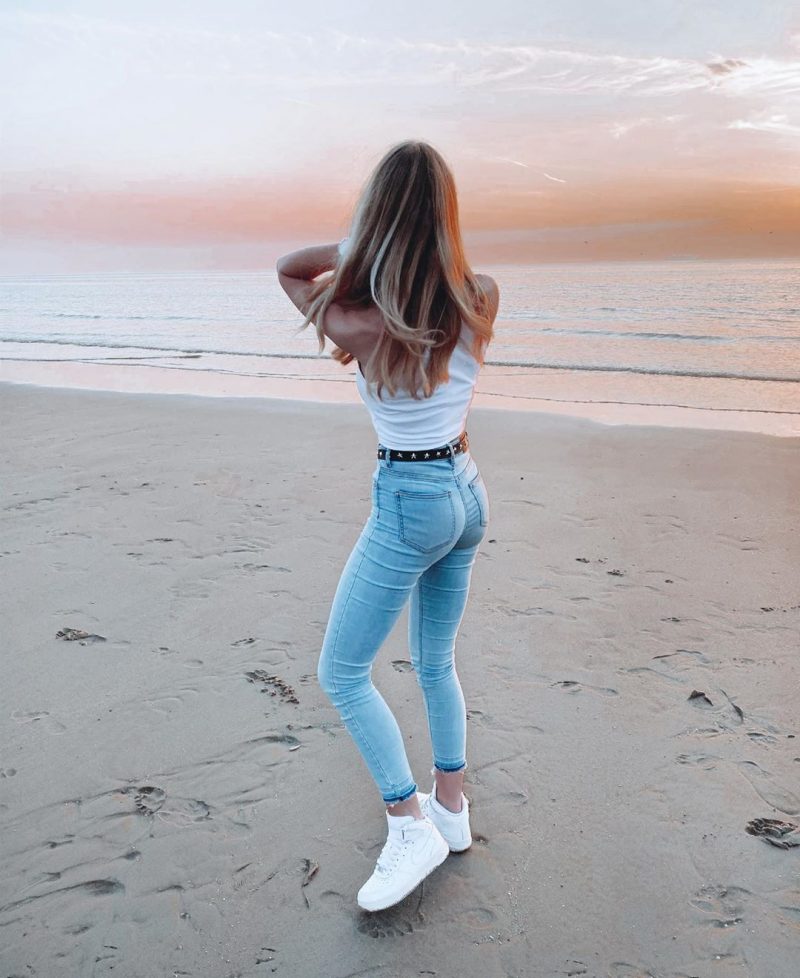 White Top And Beige Mini Skirt
A simple white top looks stunning tucked in cream-camel mini skirt: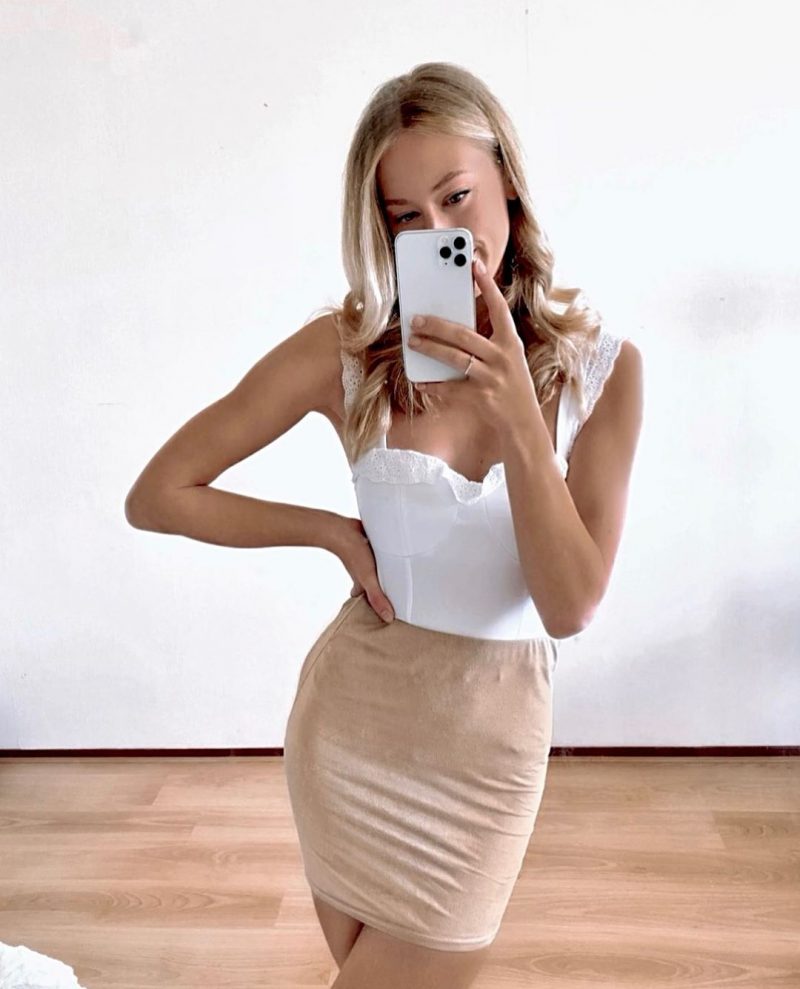 White Double Breasted Blazer Dress
A double-breasted white blazer dress can be used for various events: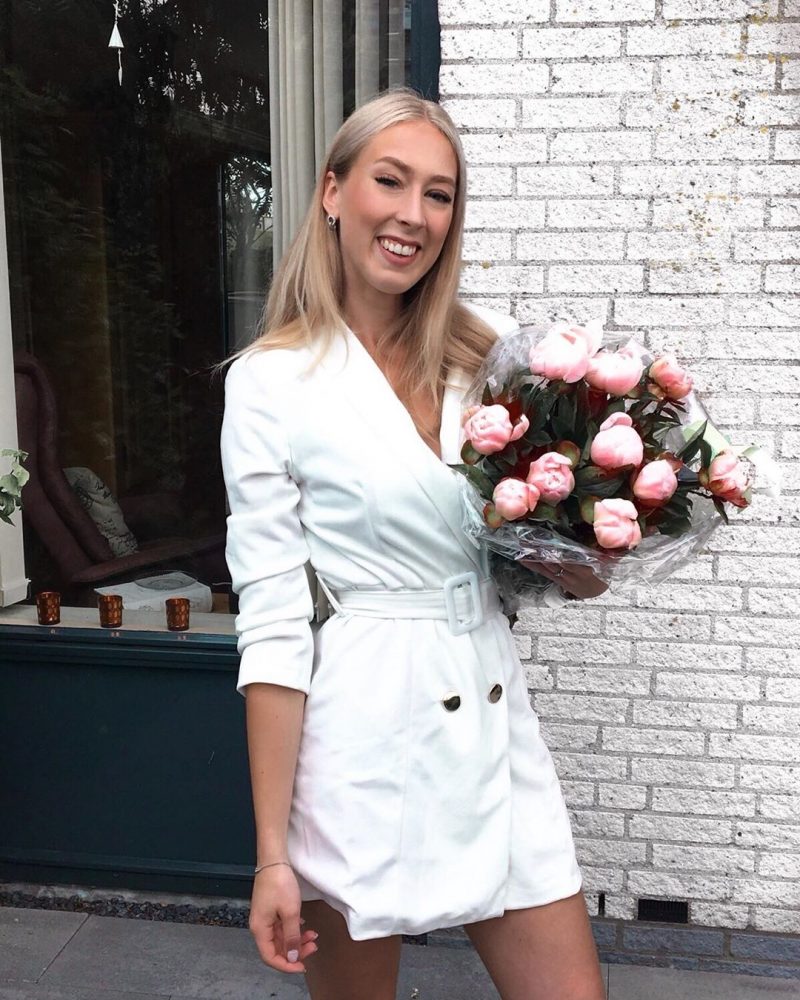 Floral Green Mini Dress
I am a big fan of these floral green mini dresses, you definitely should give it a try: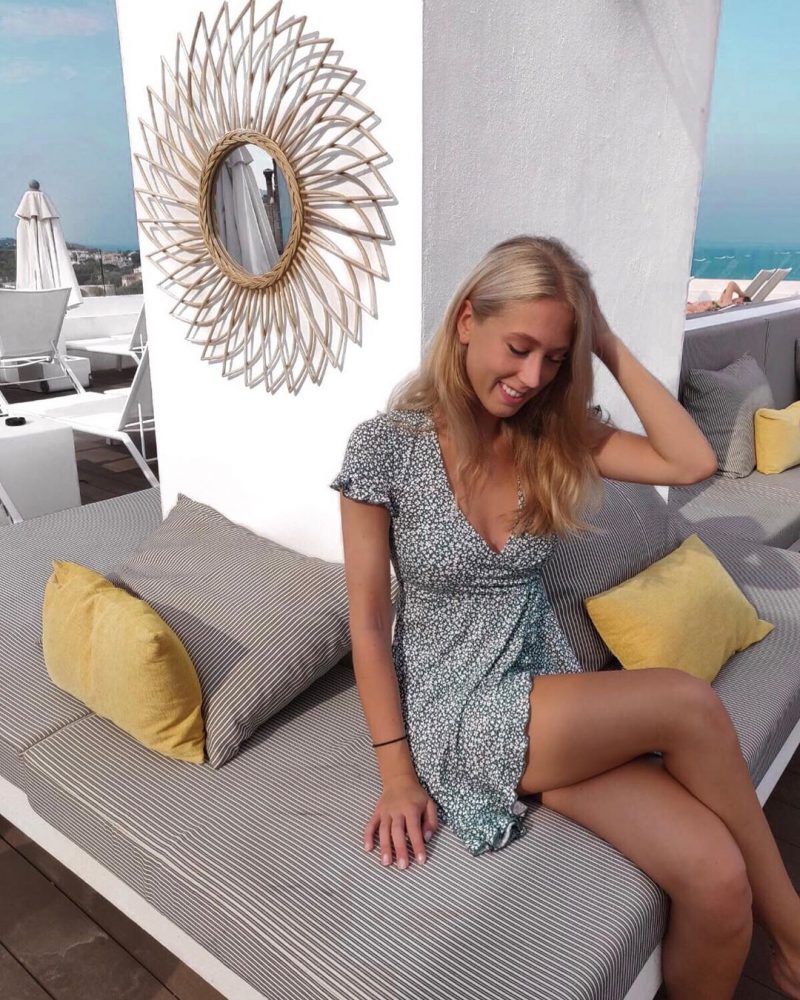 Blush Bikini Set
Another blush bikini set in light blush color is a cool choice for summer vacation: