Let's see the main shoe trends of this Spring season. Something tells me that this year's footwear designs will be unpredictable than ever before. The following shoes will become an object of desire. It feels like, after self-isolation, changing your socks, and slippers to your favorite pumps will be the best gift. I have compiled a guide for you on the main shoe trends of the spring season. Among my favorites are shoes and sandals with chains, which were seen at the shows of Gucci, Prabal Gurung, J.W. Anderson, and others.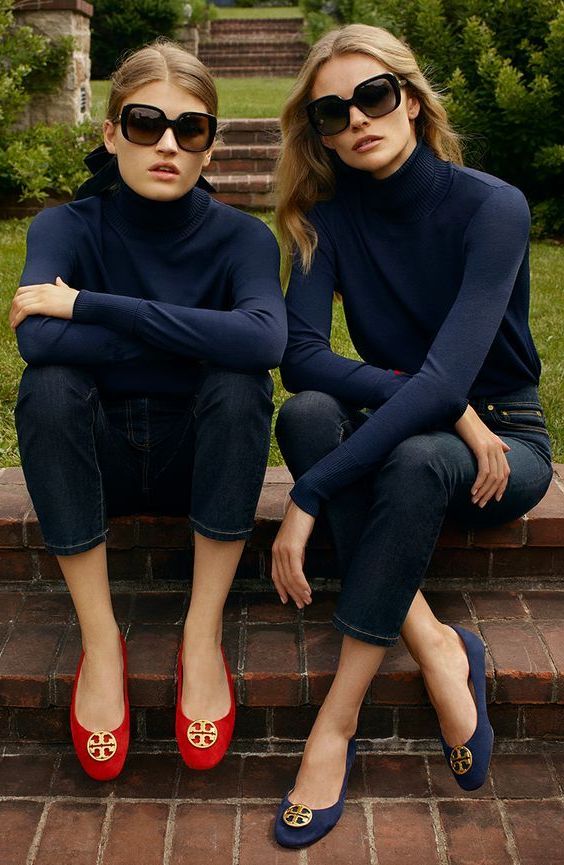 LEATHER FLIP FLOPS
The only outdoor shoes that remain with us during the period of self — isolation are leather flip-flops, and they will serve us all the next summer. If last year we were betting on heeled shoes, then this year we are all into the flat sole classics.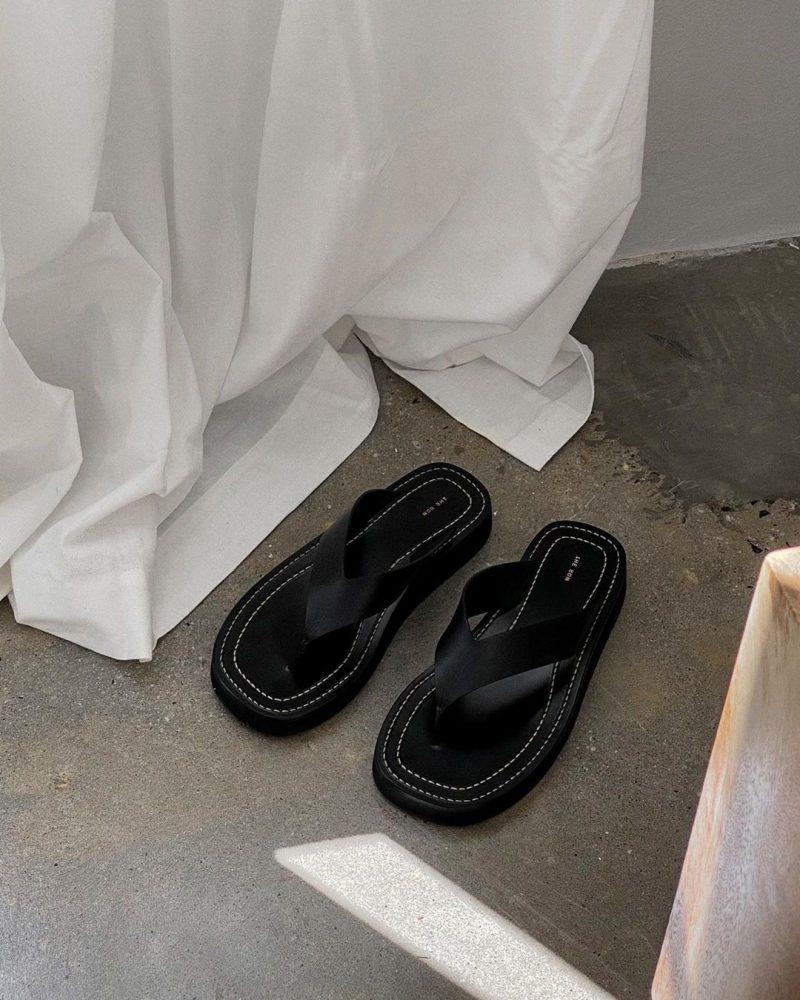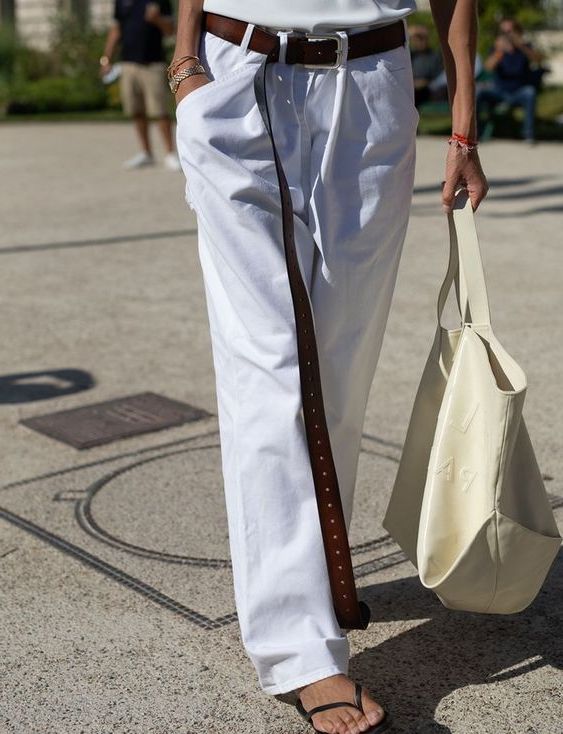 BALLET FLATS
The long-awaited comeback of the season is the ballet flats. Next summer, these flats will be everywhere — on the Instagrams of your favorite bloggers, in our shoe closet, and on my mother's shelf. The trendy styles are the ones made of soft leather with a square or narrowed toes.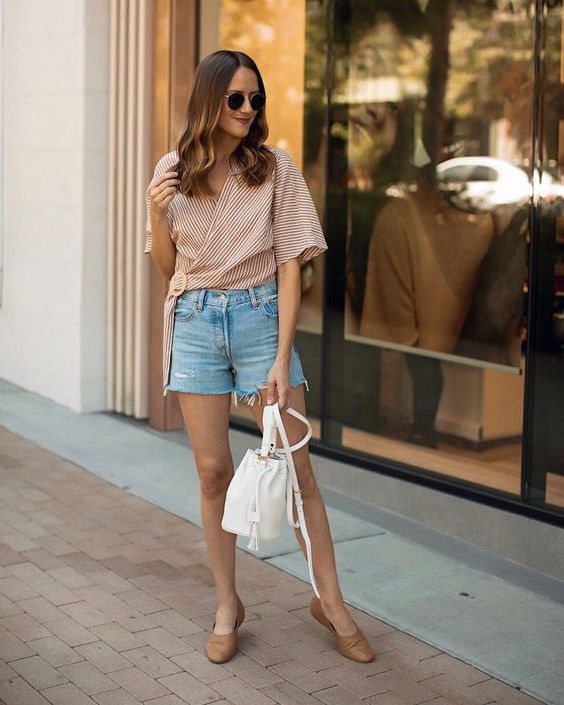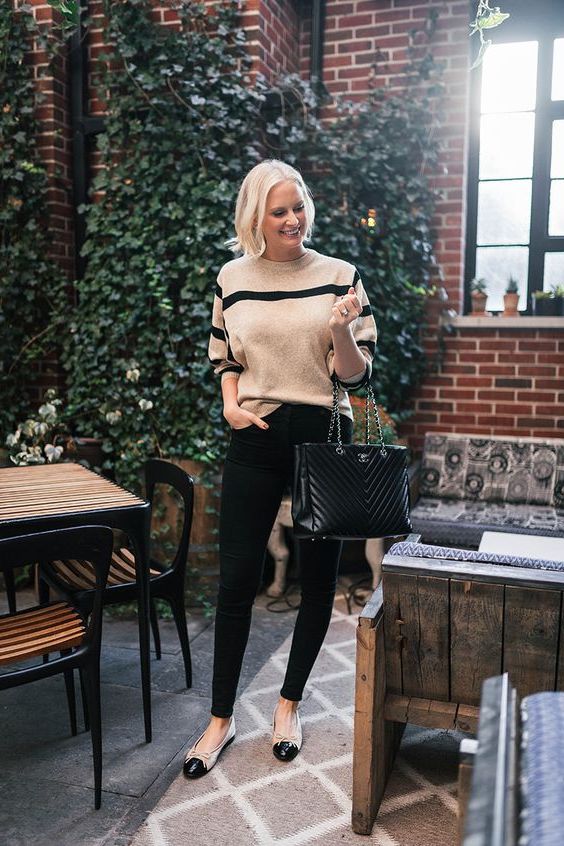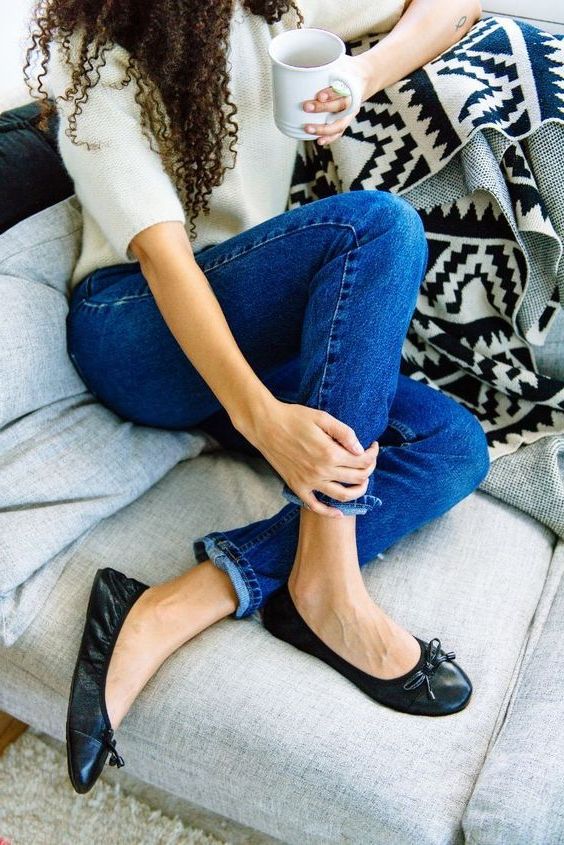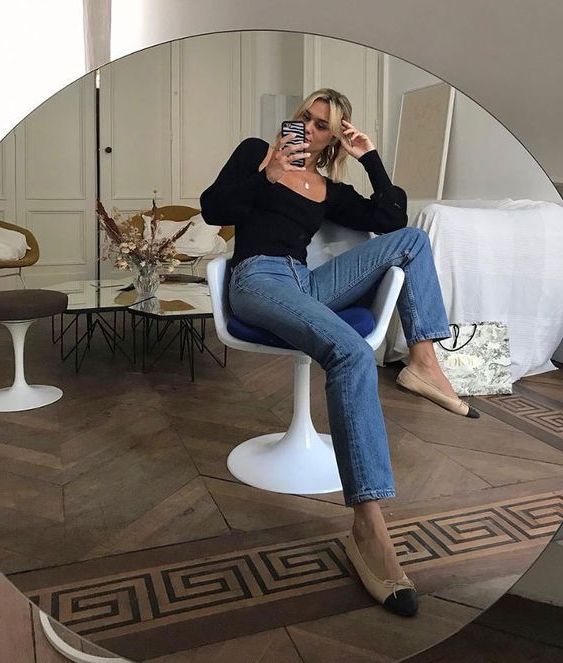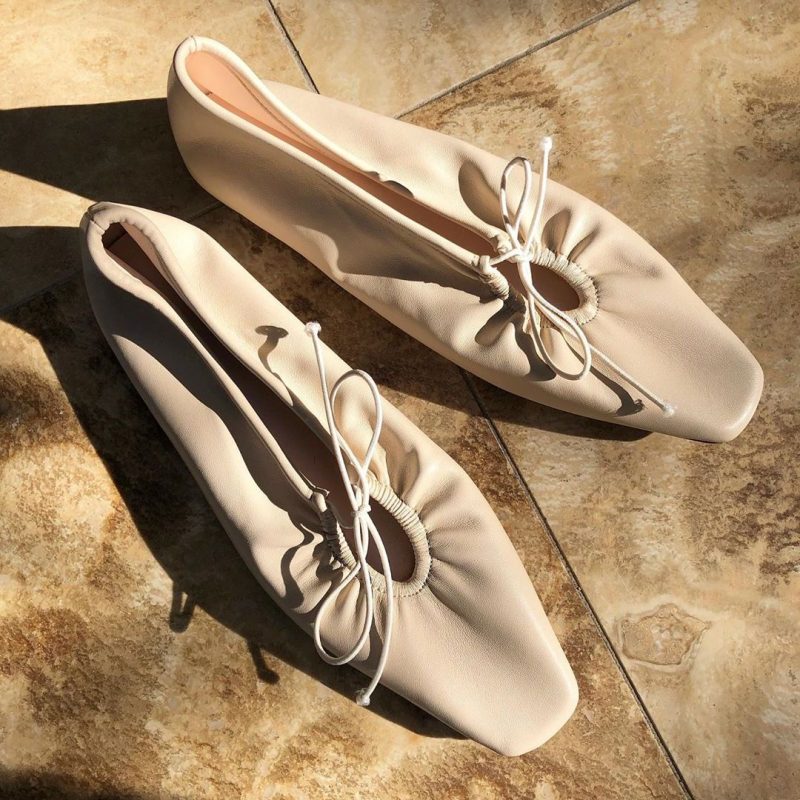 SHOES WITH CHAINS
It seems like the chains will be placed not only around our necks but also around the ankles of our legs while wearing chained heels. I am talking about sandals decorated with gold and silver chains. This is, without a doubt, one of the most awaited shoe trends of the year. Try these with a pair of Bermuda shorts and a white t-shirt during the day walk and a minimalistic pantsuit in the evening.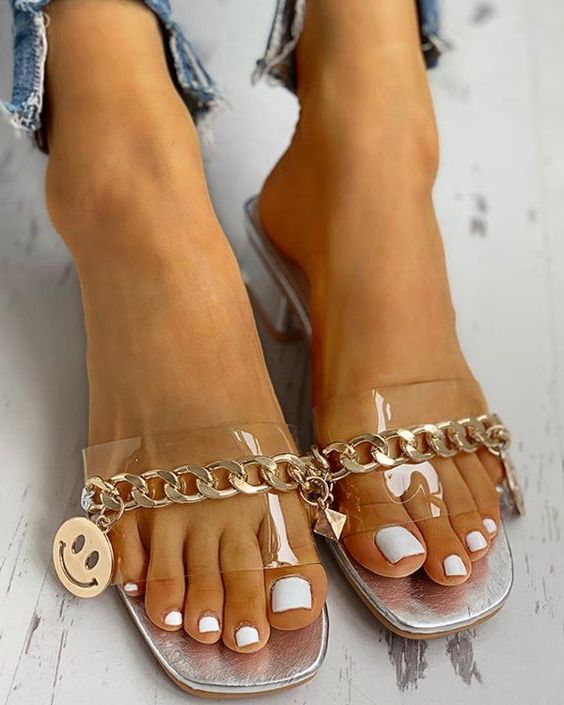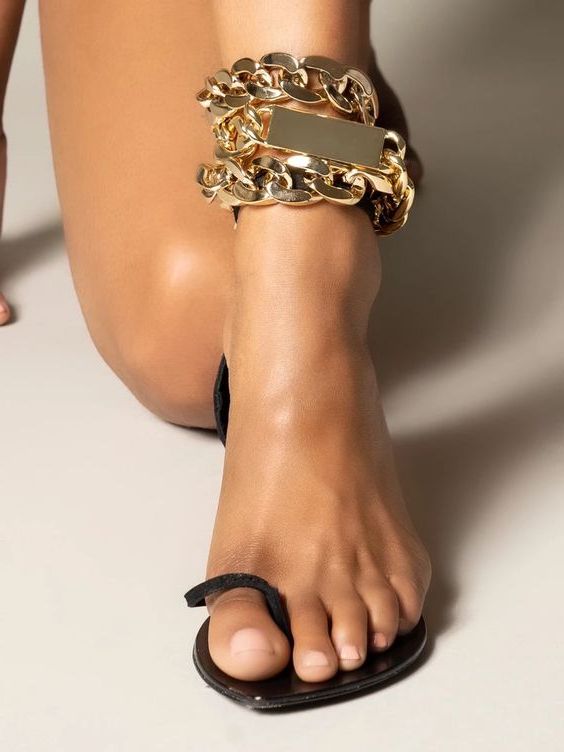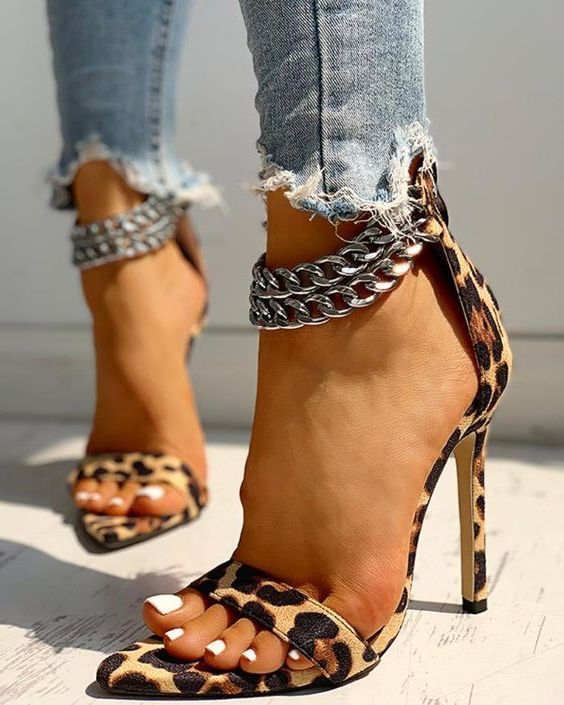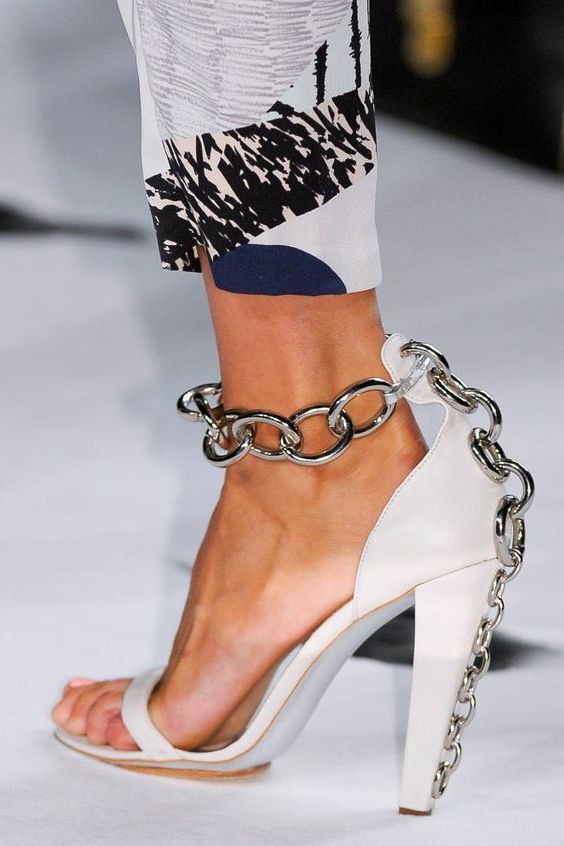 HEELED LOAFERS
Last year, loafers have lost their popularity, but this spring they have a real triumph. They returned to our wardrobes. However, their look is updated with a block heel. They might look rough at first glance, but you can easily combine them with feminine dresses and wide jeans.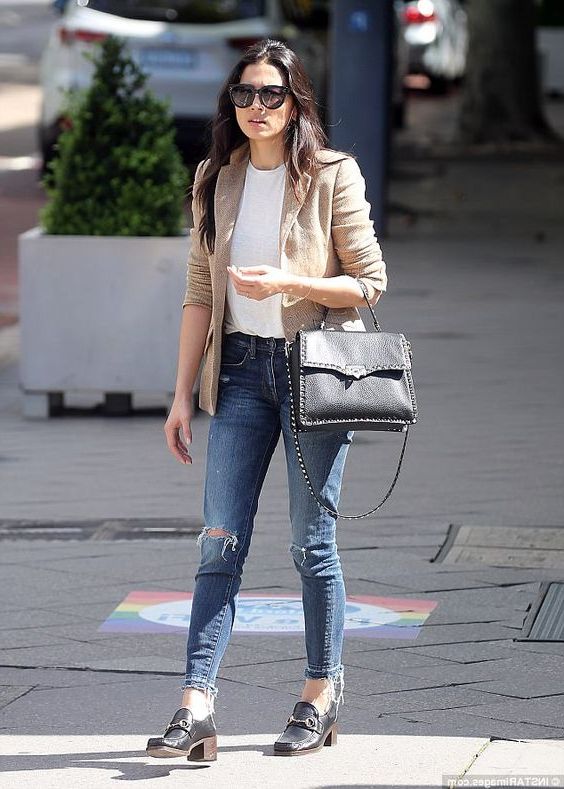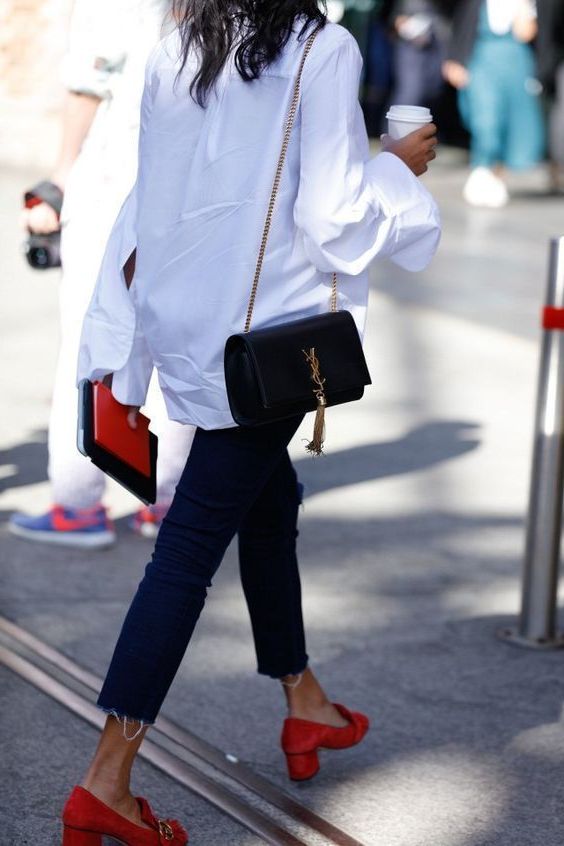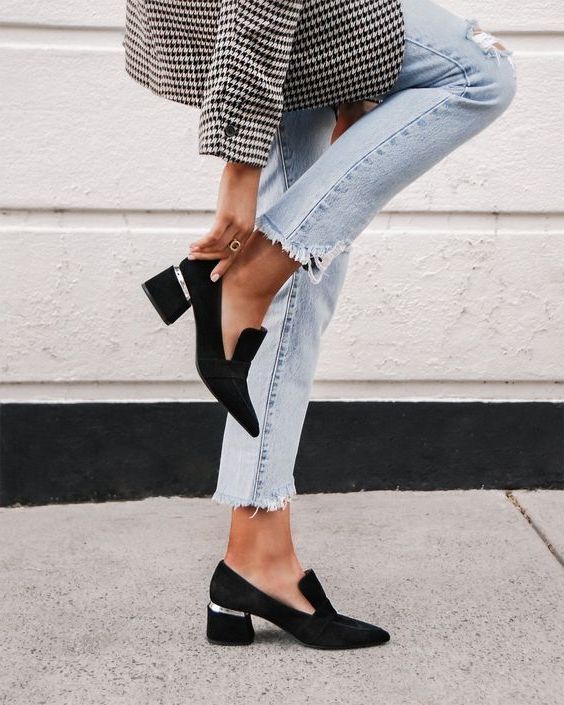 We see a navy blazer paired with a classic white shirt, wash blue cropped jeans, and heeled loafers in cherry red. If you want to see more ideas on how to wear blazers this year, check out my post, as I have gathered simple and trendy looks: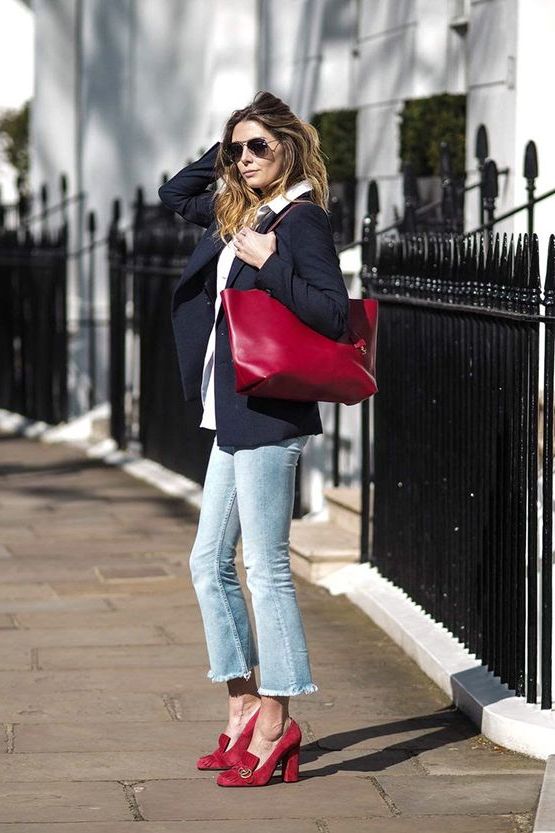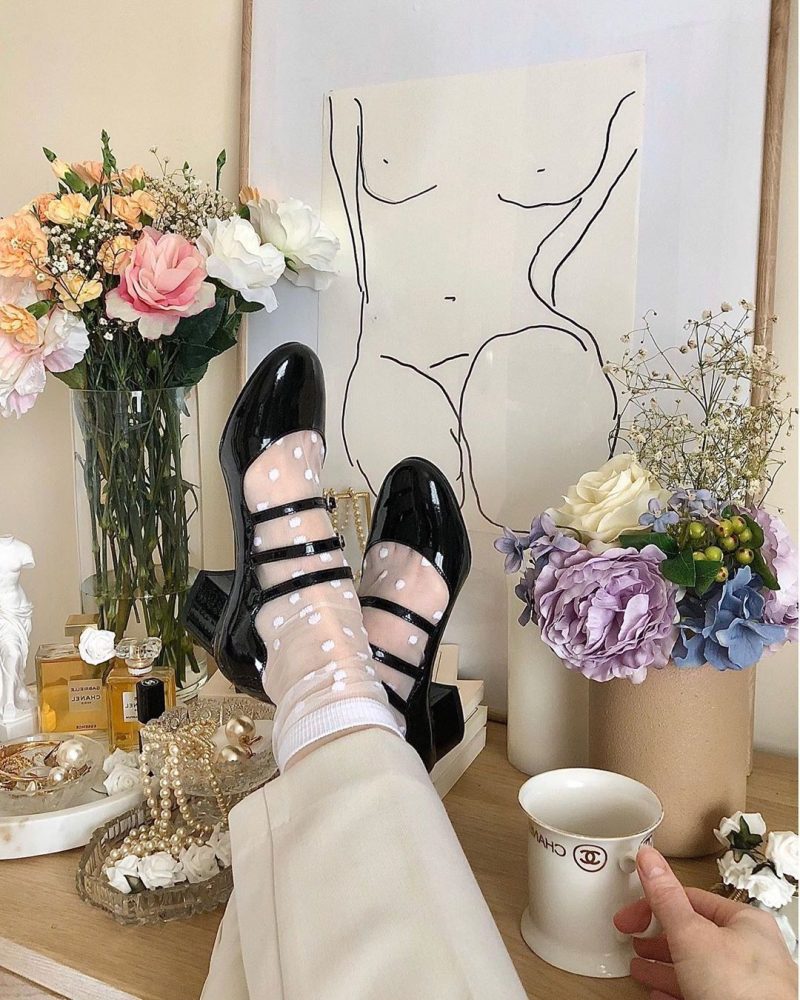 MARY JANE SHOES
"Mary Jane" shoes coming back in trend this year. You need to remember two things about them: first, they look perfect with socks, and second, they make their wearer look like a naive girl.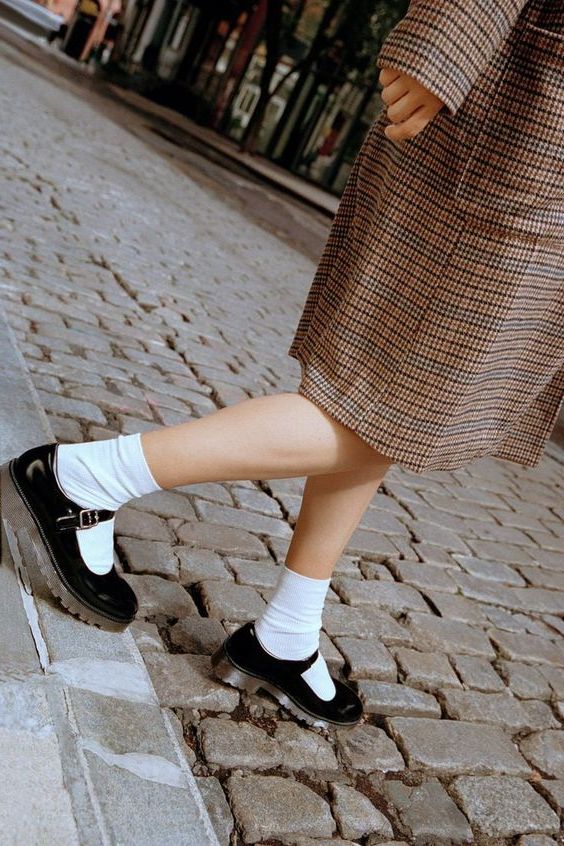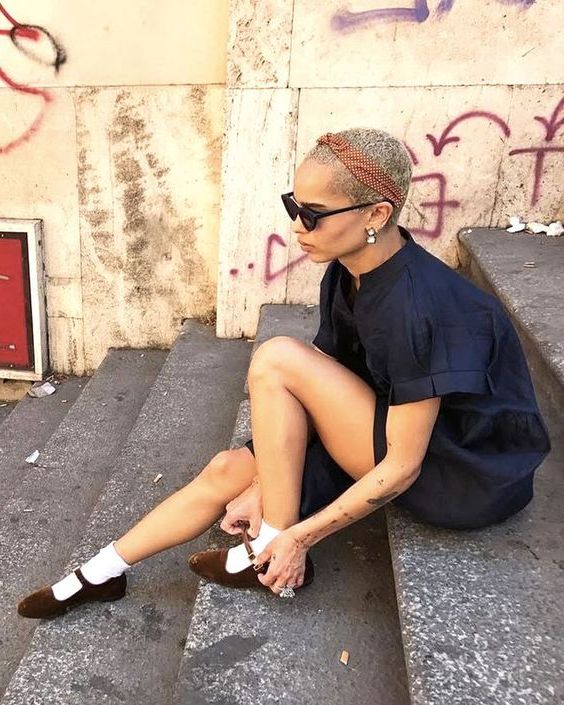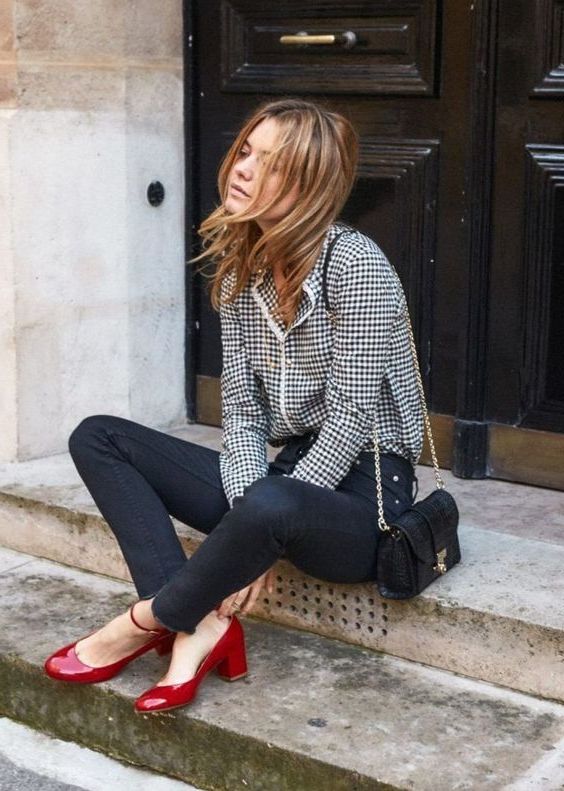 SPORTY SANDALS
If you a fan of sports shoes, then this summer is a perfect season of wearing sporty sandals. Forget about sneakers and try on Velcro sandals. These shoes remind me of childhood and camps. They are not only comfortable but also versatile. Modern fashionistas combine these sandals with business trousers and romantic tops, as well as with light sundresses, jeans, leather shorts, and other cool elements of modern woman's wardrobe.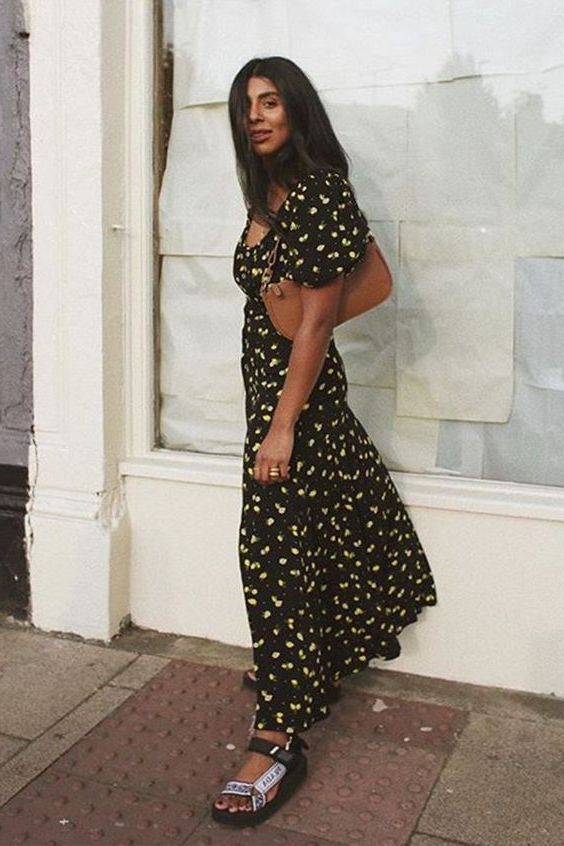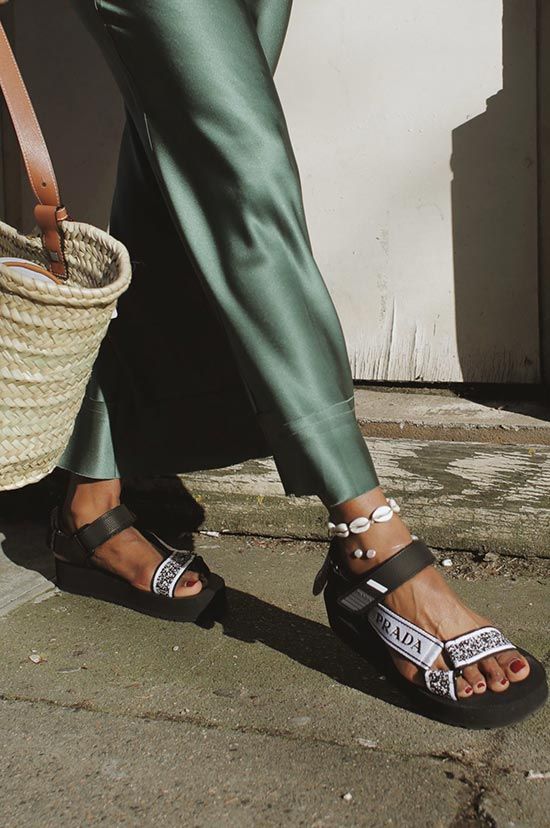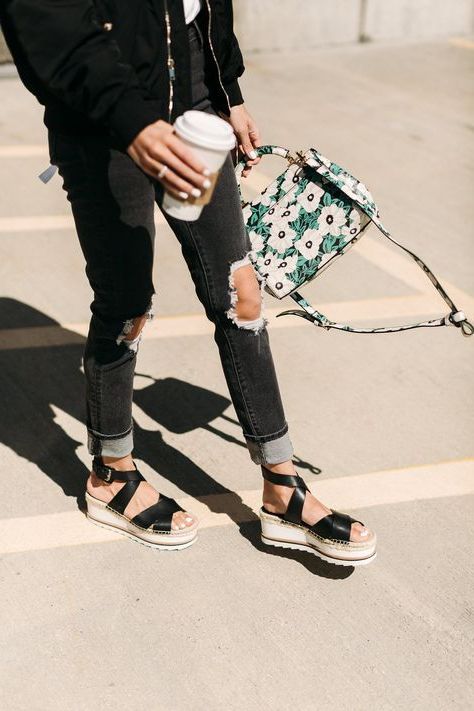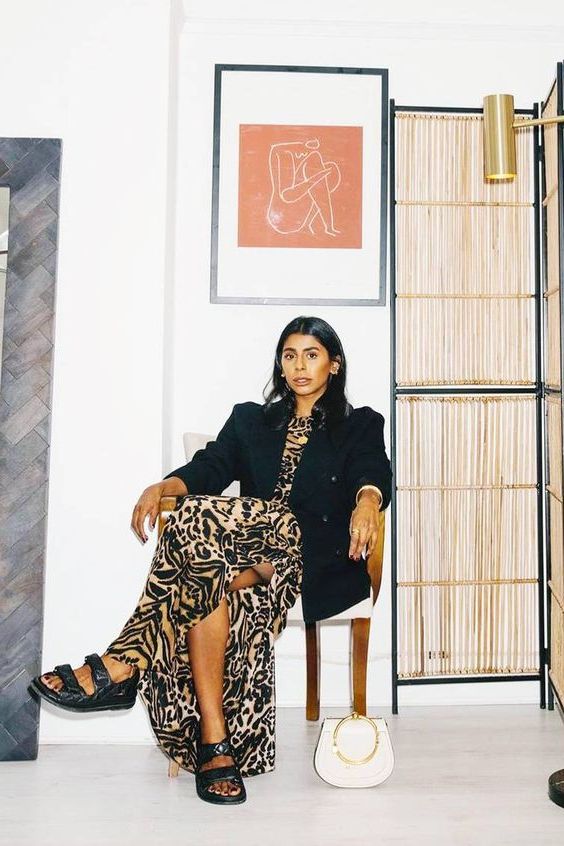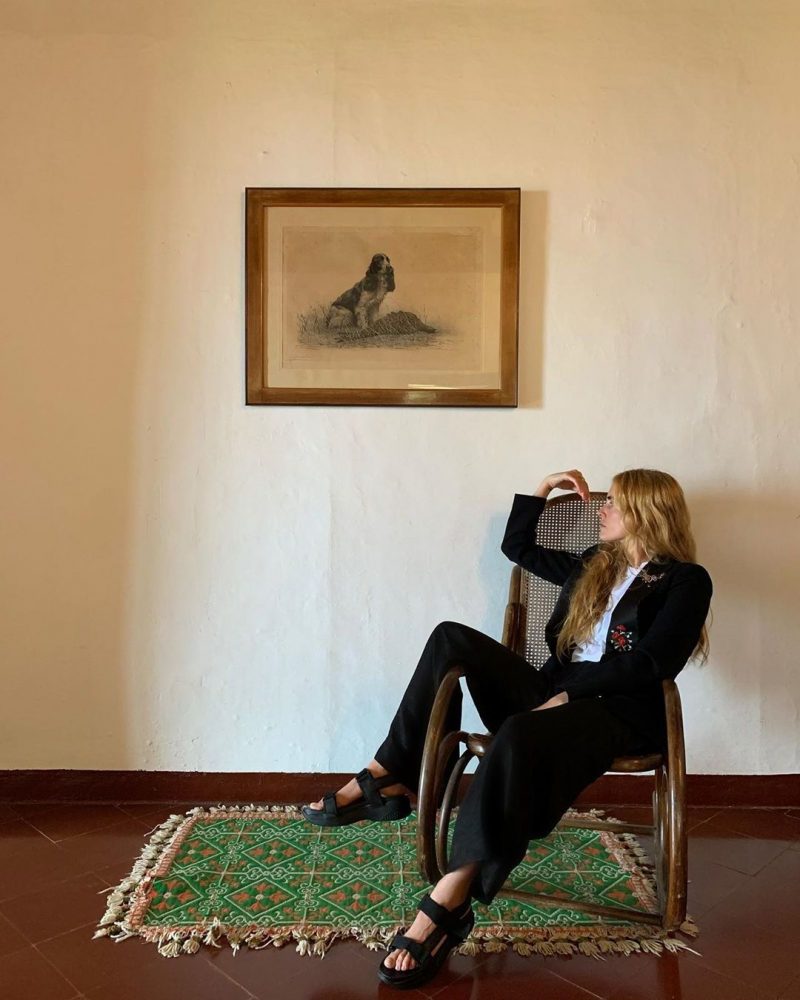 MINIMALISTIC SANDALS
Minimalistic sandals are loved by most fashion bloggers and editors, that's why they will remain with us for another season. Why we all are so in love with them? There are two reasons for this: for their laconic elegance, and the second is their unique ability to be easily styled with anything: from light chiffon dresses and business trousers to ripped jeans and extravagant leather mini skirts.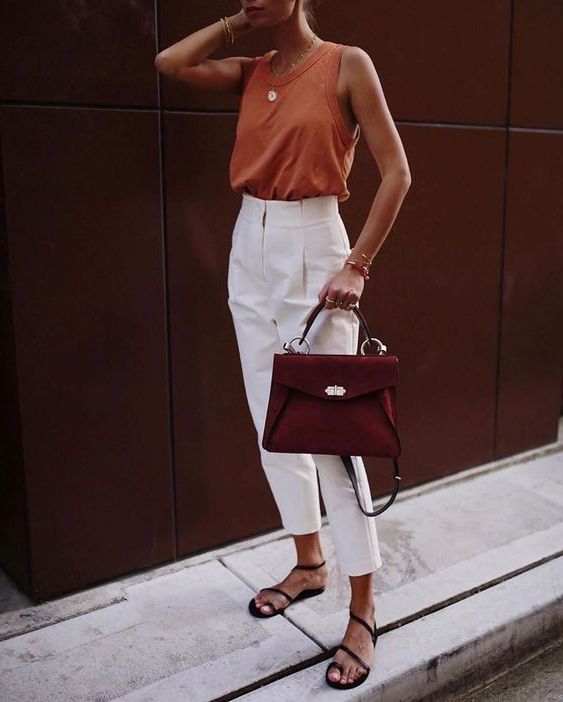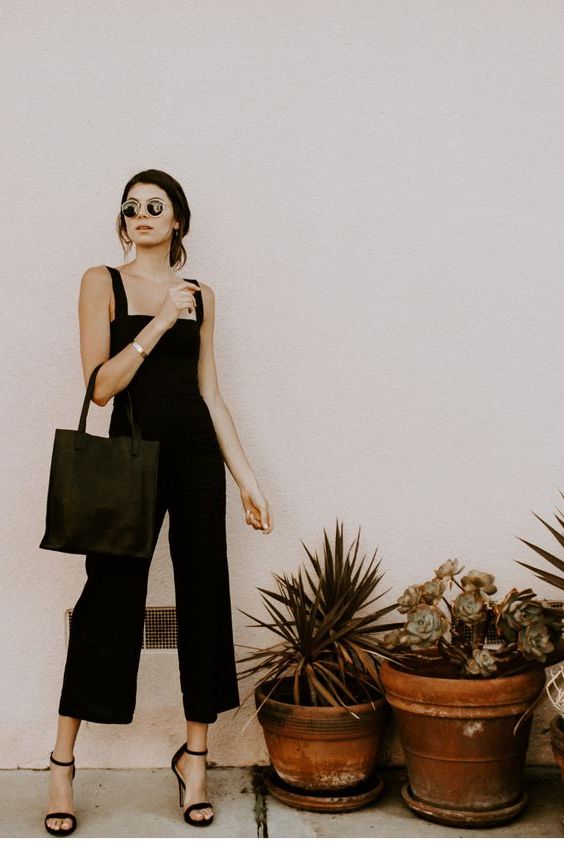 HEELED MULES
Yes, mules are now with heels. Mules come with extravagant high-heels. They look awesome styled with cotton dresses as well as with wide trousers made of light denim.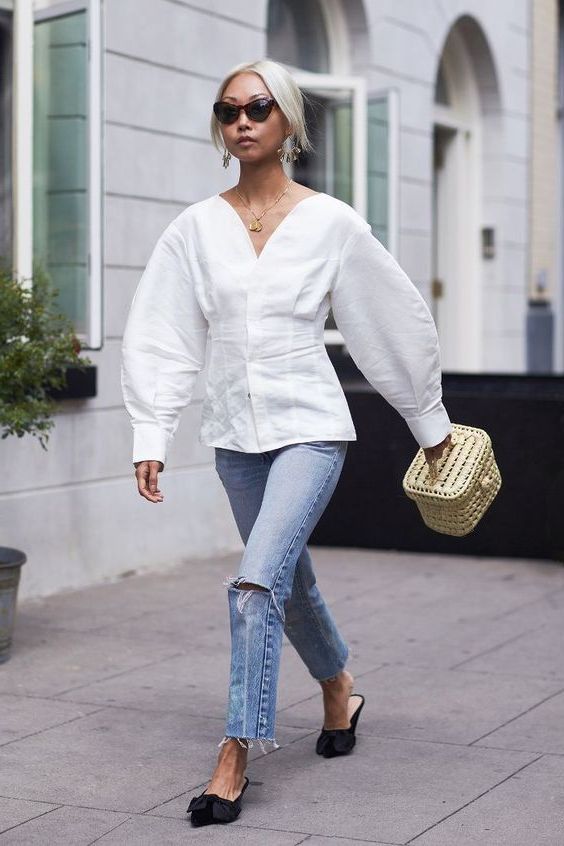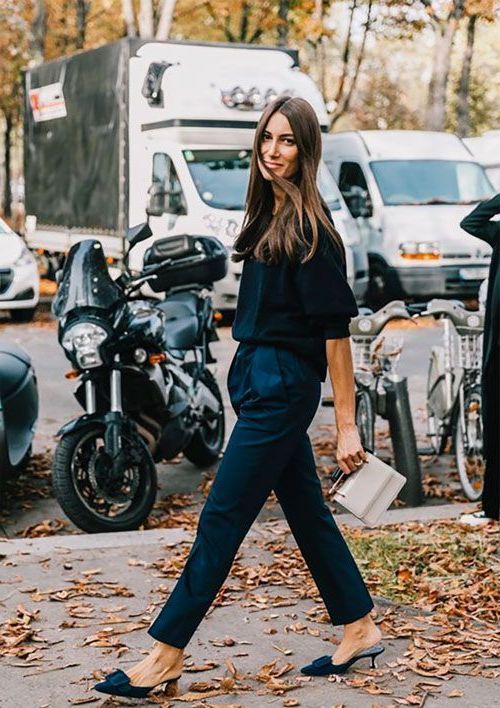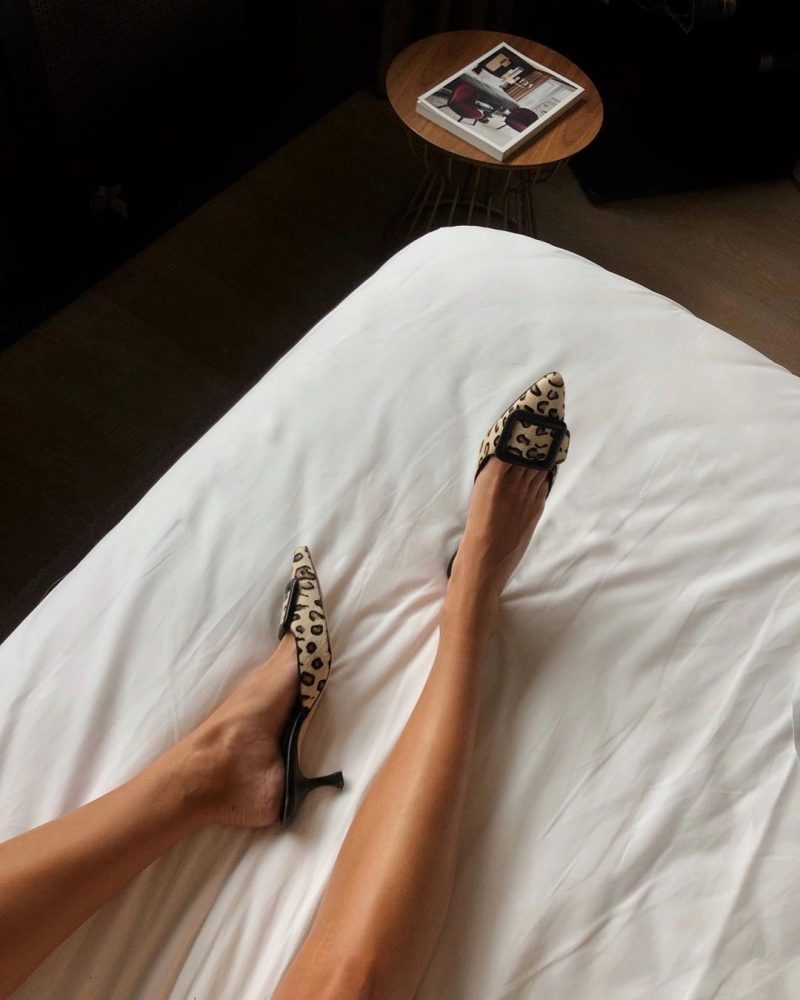 It's no secret that fashion is cyclical so when "new" trends emerge, don't be surprised when if it feels like déjà vu. As social distancing is giving us a head start on our spring closet clean out, we suggest you keep an eye out for these spring shoe trends you'll likely find hanging around from previous seasons. Whether they are decades old or from last spring, the top spring shoe trends from the runway can easily be reinvented without leaving the house.
Source: FashionMagazine