You can always have fun with layering. In today's article, we are going to cover my favorite denim vests and how to style them the right way this year. You are about to see easy street style looks that can easily make you stand out from the crowd. Stay tuned and scroll down to find out more.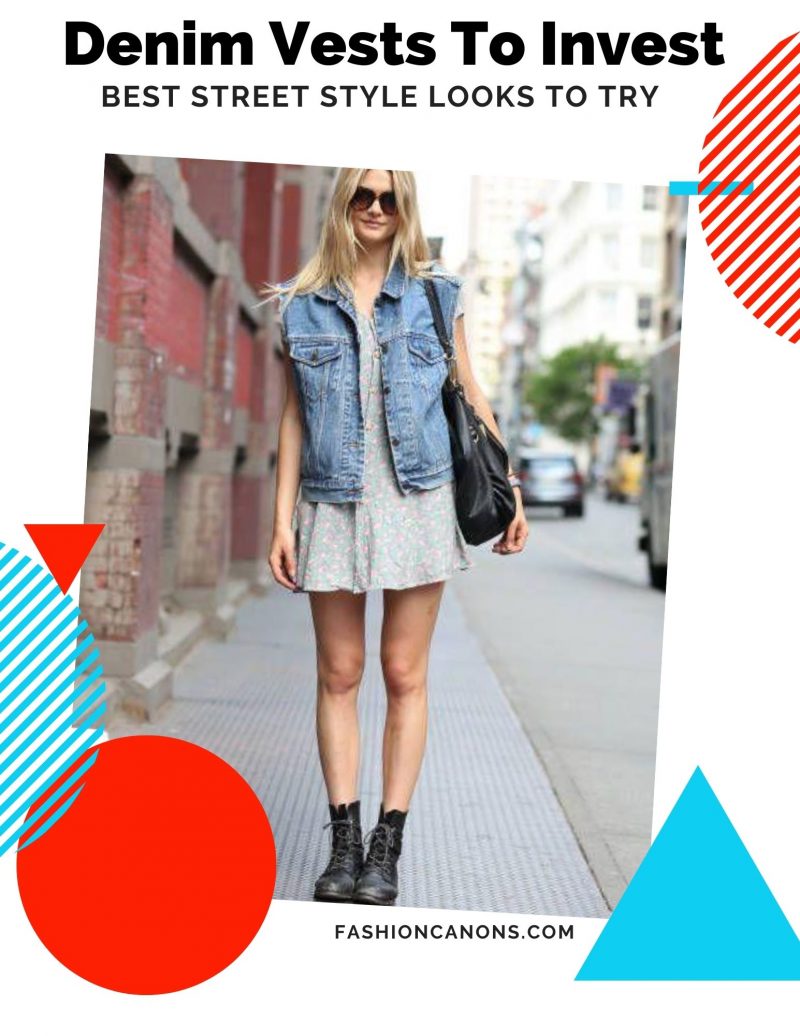 Are denim vests in style this year? Yes, they are. All you need is to find out your one and only look.
This is a great cover-up addition to any woman's wardrobe. You simply need to know how to style a denim vest and believe me, there will be no problem for you to create fabulous combos. This basic denim piece can drastically change any outfit.
Trust me, it will update any classic outfit. Today's fashion offers cool vests to invest in, starting from cropped versions to trench-like vests made of denim. Nevertheless, you are more than welcomed to choose the one that fits your clothes.
These denim vests look pretty nice combined with maxi skirts, maxi dresses, basic shirts, and tees, as well as with denim bottoms. A denim vest outfit can look laidback, boho, or vintage-inspired.
Anyway, I have a nice collection of possible ideas on how to wear a denim vest, all you need is to choose your favorite one. Don't forget to tell me your thoughts about denim vests in the comments below.
A cropped denim vest embellished with metallic pins is combined with a white tee and camel culottes: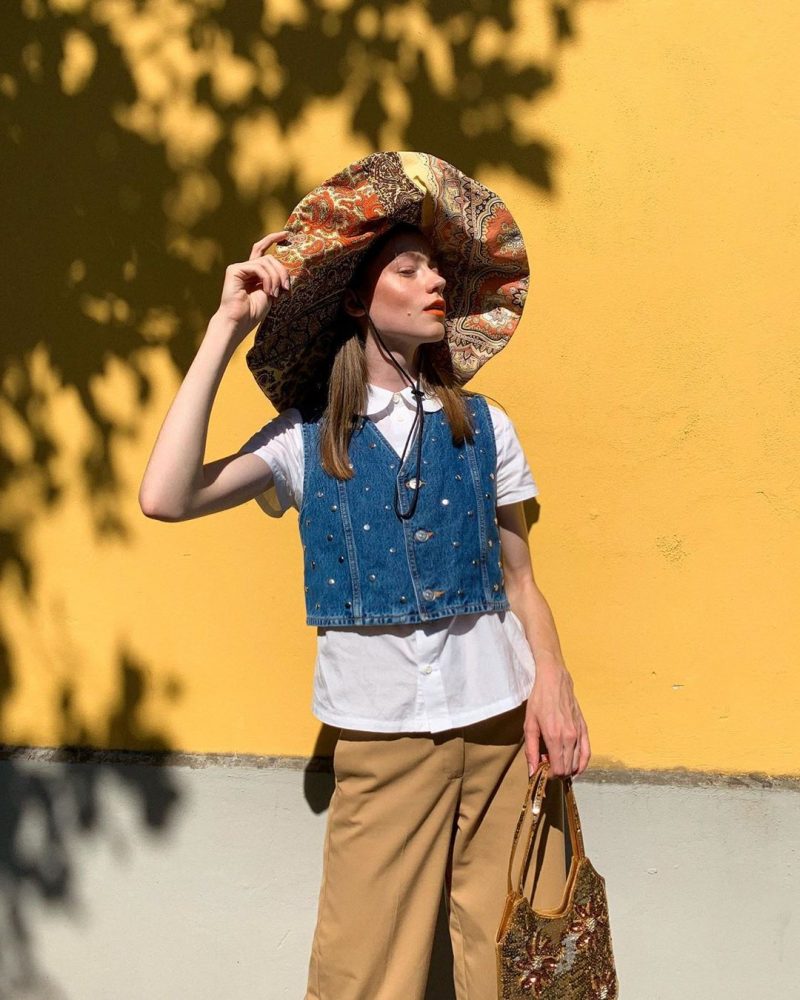 An oversized denim vest is layered over a white shirt teamed with high-rise denim shorts: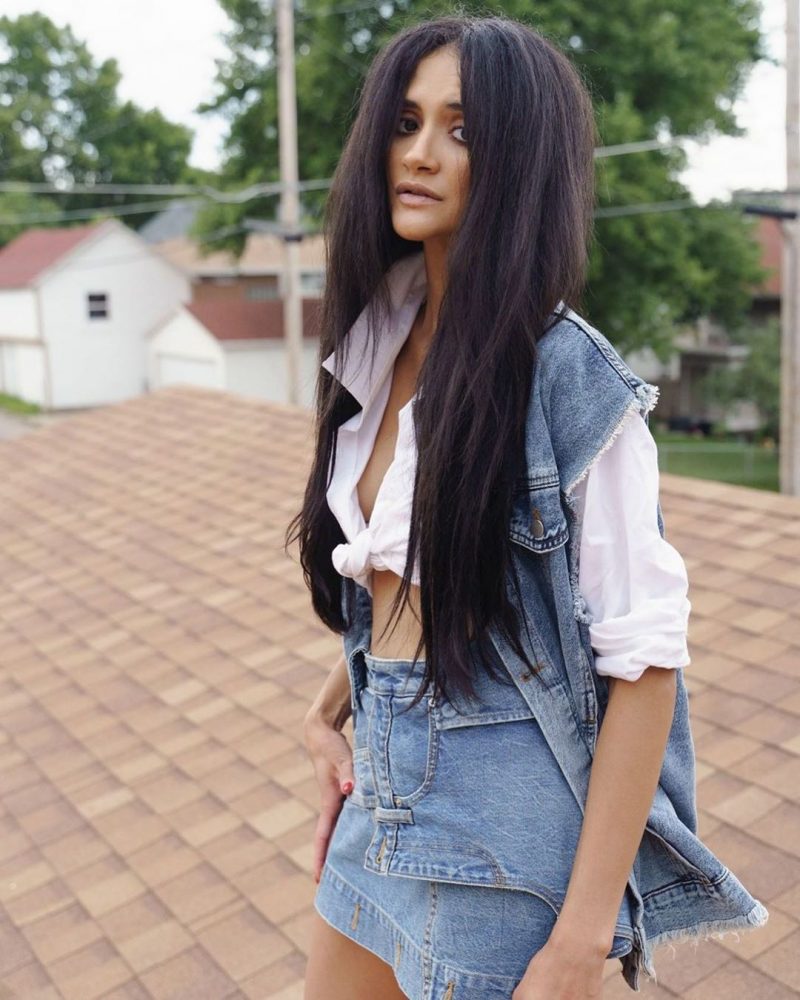 Love this light blue denim vest paired with a white tee tucked in linen shorts in dark red color: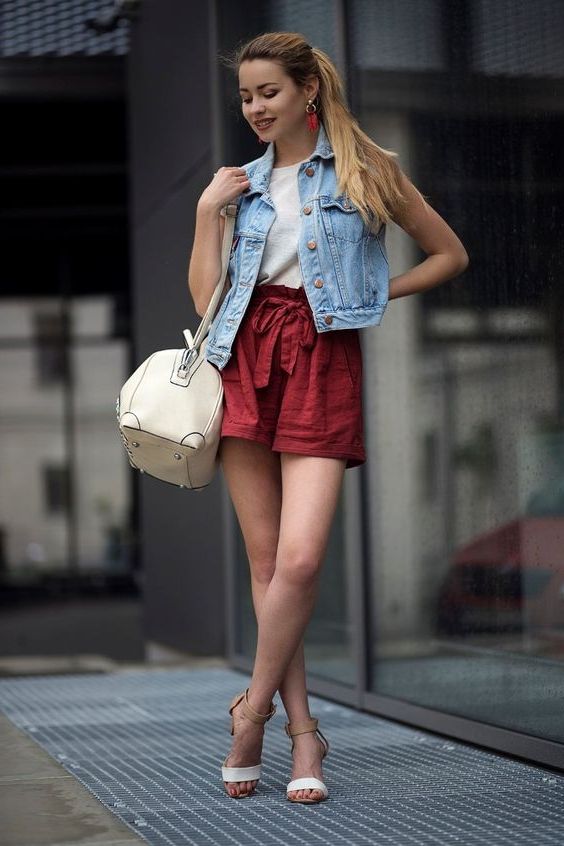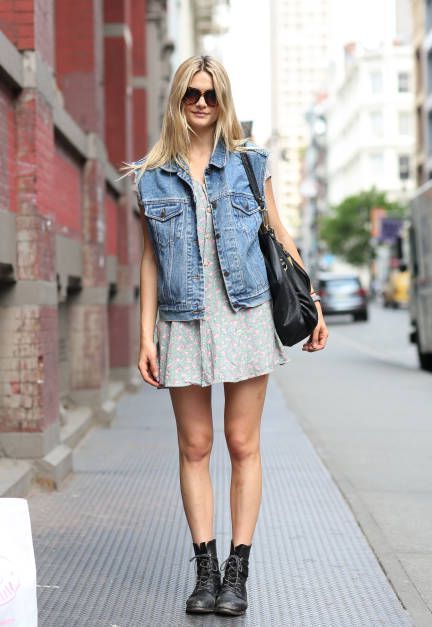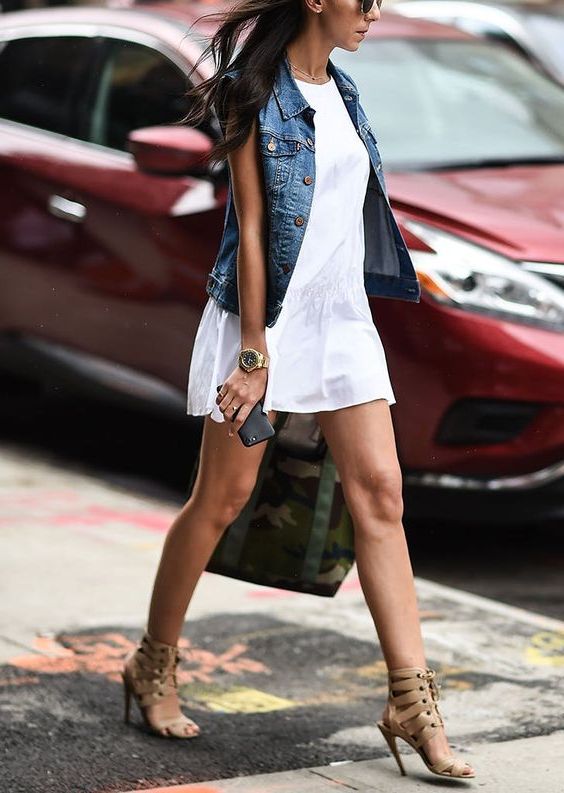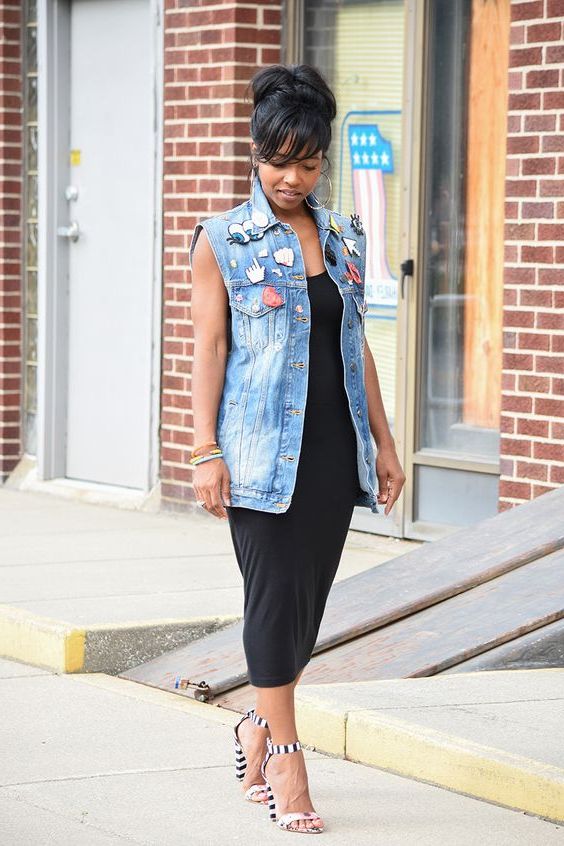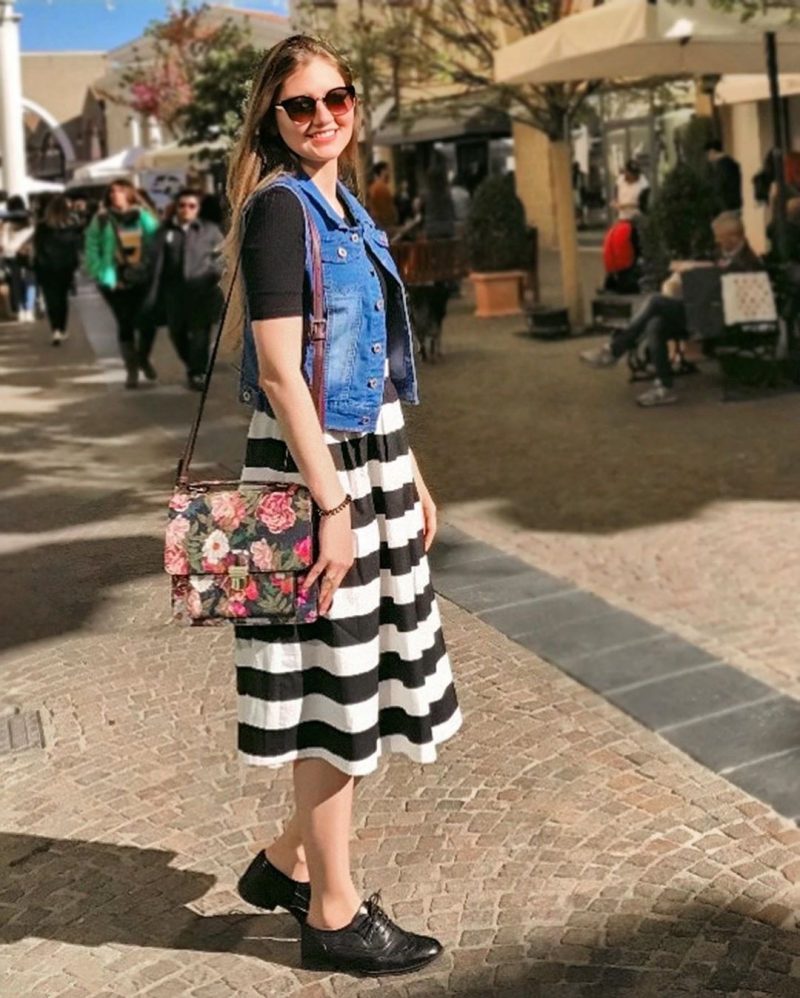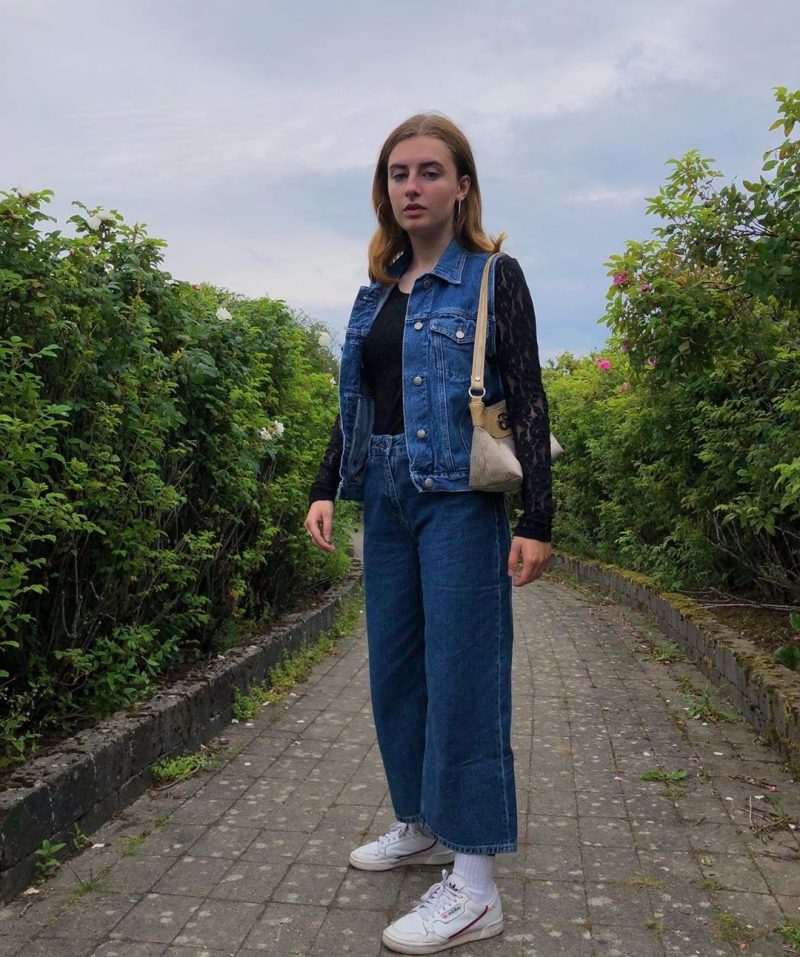 A belted denim vest in boyfriend fit is teamed with denim shorts: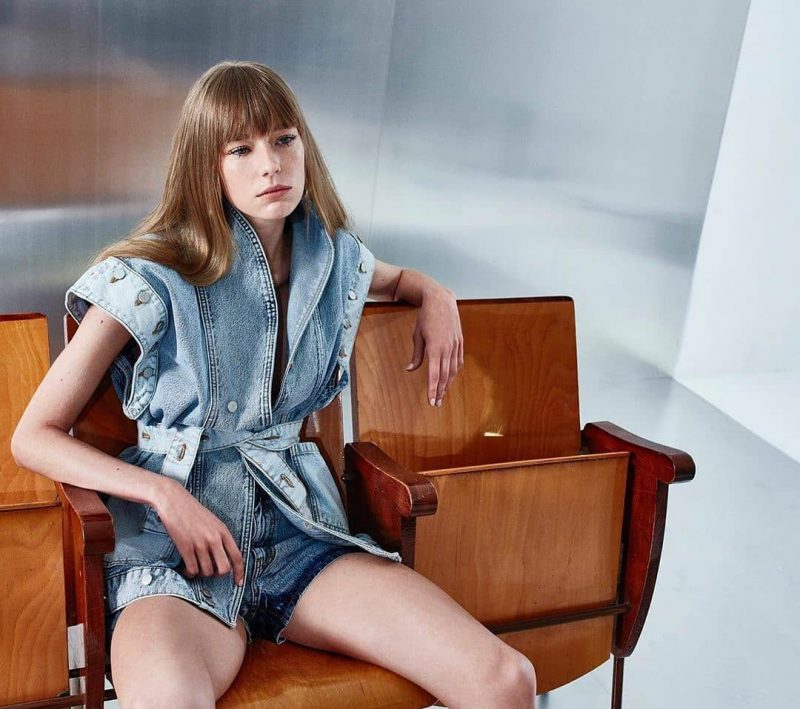 A denim vest-dress is worn with a white turtleneck, a lovely set for working hours: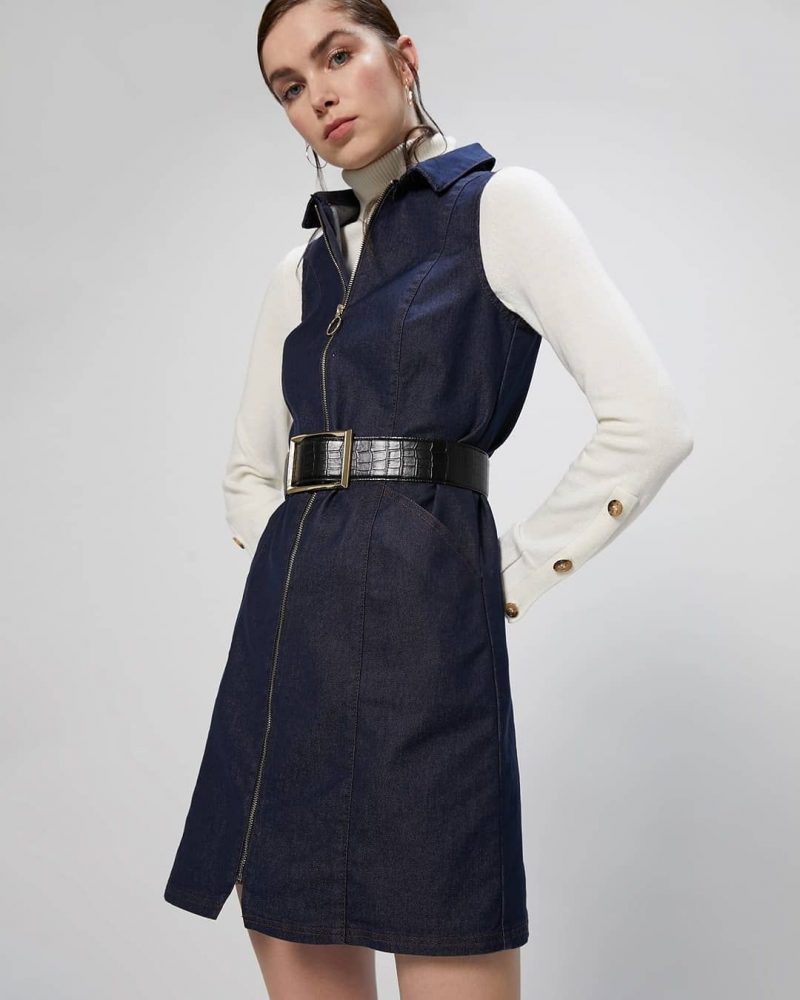 An oversized khaki denim vest  is paired with wide-leg pants in beige color: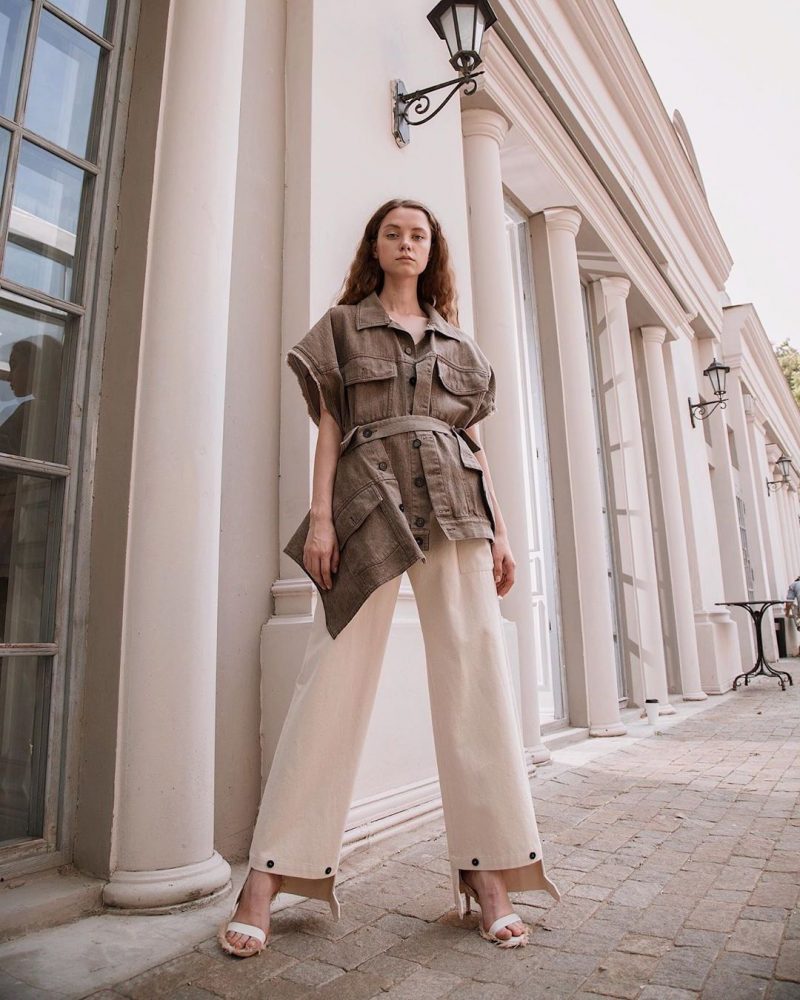 A red fedora hat looks awesome styled with a blue denim vest and white tee: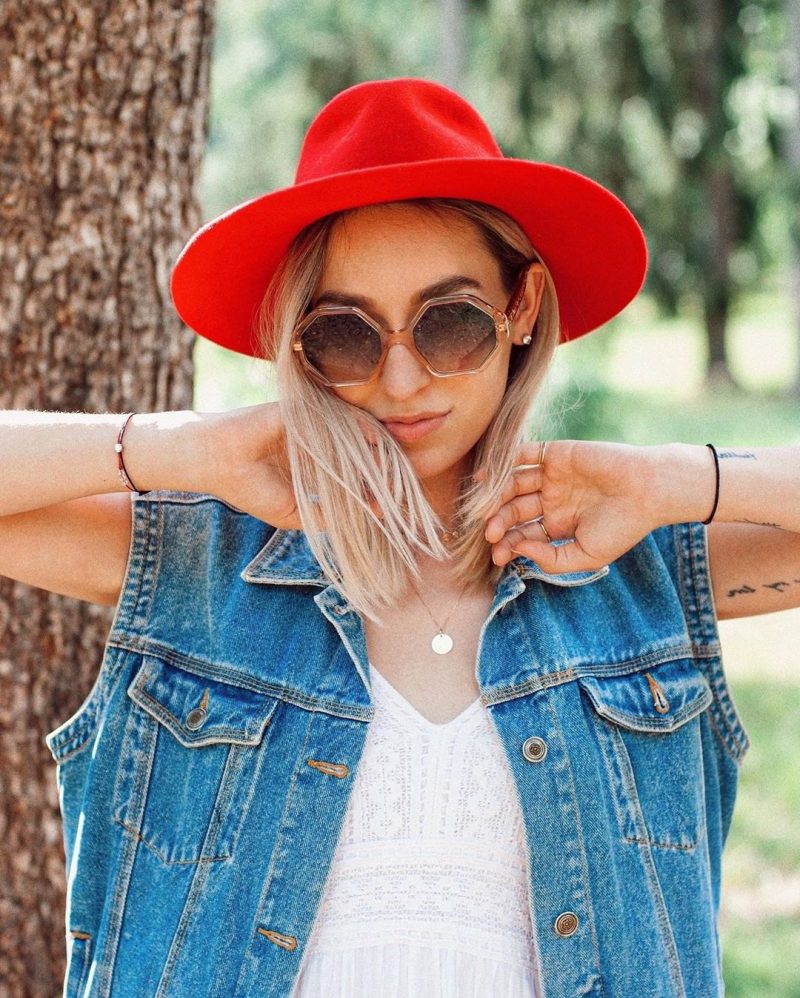 A classic denim vest is worn with a white shirt tucked in black leather skirt completed with white trainers: