I definitely recommend trying on a red mini dress this summer. Why? It's an absolute showstopper! Women in modern society are often faced with the dilemma of whether they should go for a "short" dress or not. It's very difficult to choose between what feels comfortable or not, what is too short or not, and what type of clothing best suits your body shape. For some women, it might be their natural instinct to want to show off their legs every chance they get.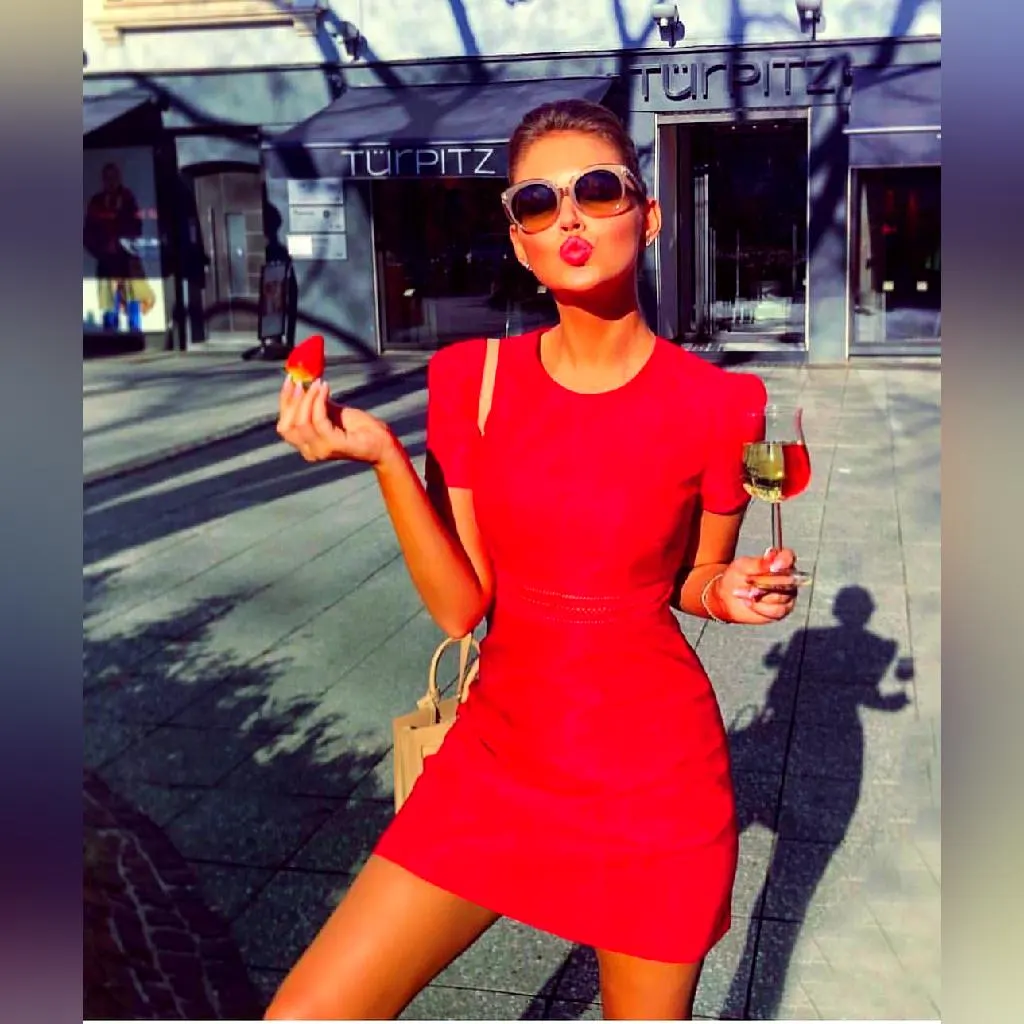 Buy Similar Here
Love this design, it's slim, yet perfect for a first date look. Complete it with clear sunglasses and a cute classic shoulder bag.
How To Wear Red Mini Dress
This style of dress is pretty versatile and attention-grabbing. However, there are also some women who feel uncomfortable about wearing a mini dress with short sleeves. It may make them more vulnerable or expose them to public places more easily. But when you consider the pros and cons of a mini red dress, you'll realize that it is best worn with a pair of high-heeled boots or sandals.
We see a high-neck skintight red mini dress that works well with any shoes. Try it on for a cool party or first date: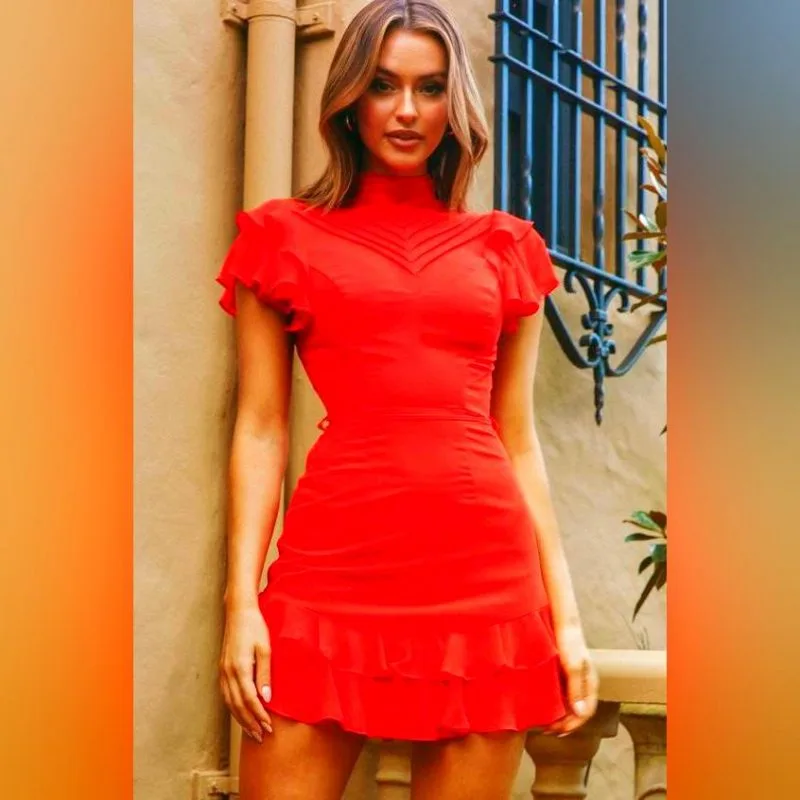 Buy Similar Here
We see a spaghetti strap off-shoulder tight dress that can be completed with a gold jewelry: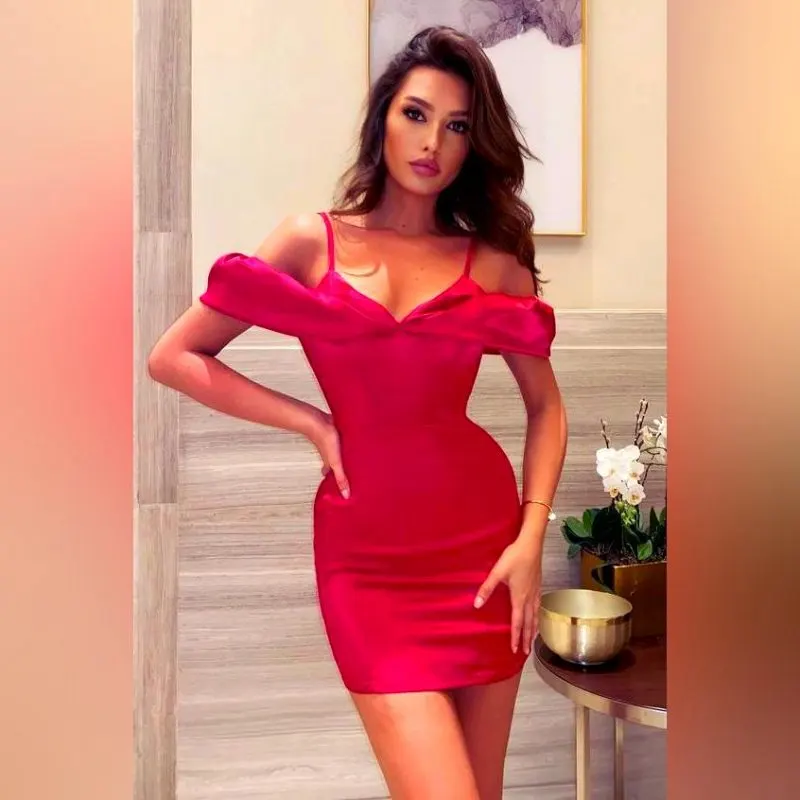 Buy Similar Here
If you are not into tight style, then go for this relaxed-fit red mini dress with a deep V-neckline, complete it with layered necklaces and peep-toe black sandals: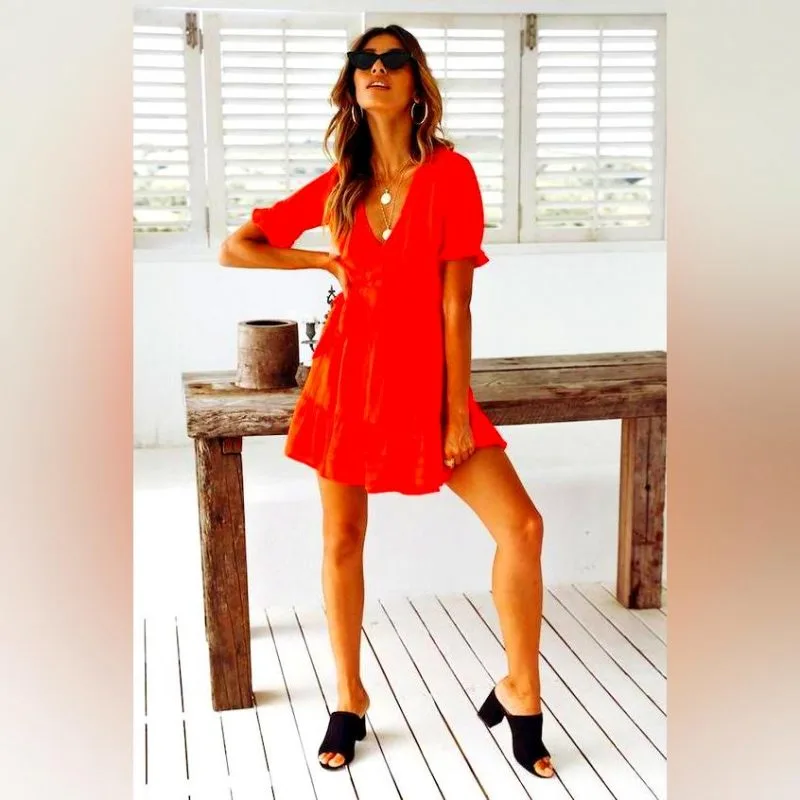 Buy Similar Here
We see a flared V-neck mini dress in red, try it on with a straw sunhat and slides: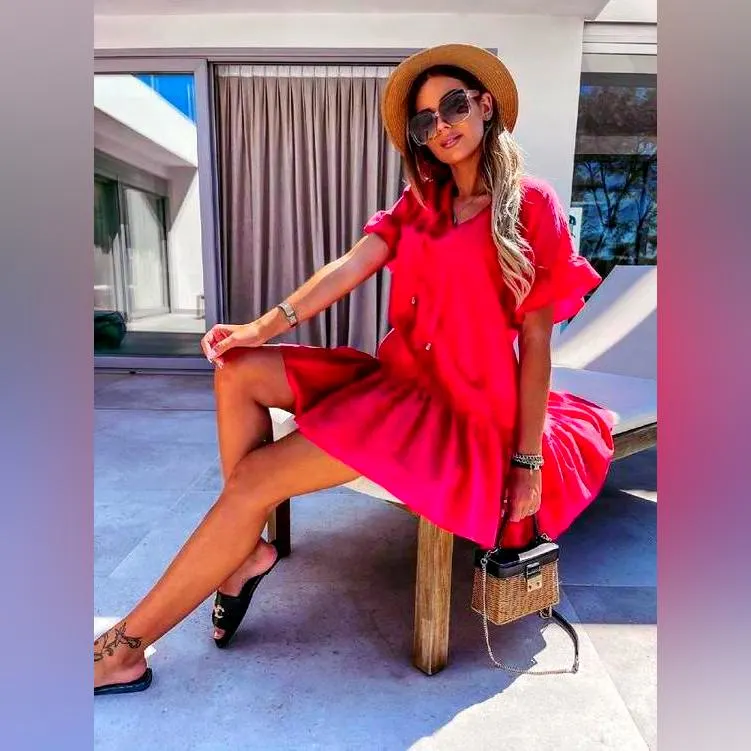 Buy Similar Here
If you are looking for a summer casual look then you can wear a mini dress with some flip-flops on your feet. This will give you an easy and relaxed look that can still be stylish for the summer season. You may also wear it with some chunky gold jewelry and colorful bangles matching your shoes. A necklace with a matching pendant and earrings are important accessories to go perfectly with the whole look of this unique outfit.
A silken V-neck mini red dress is a great choice for those who want to look chic, sexy and feminine: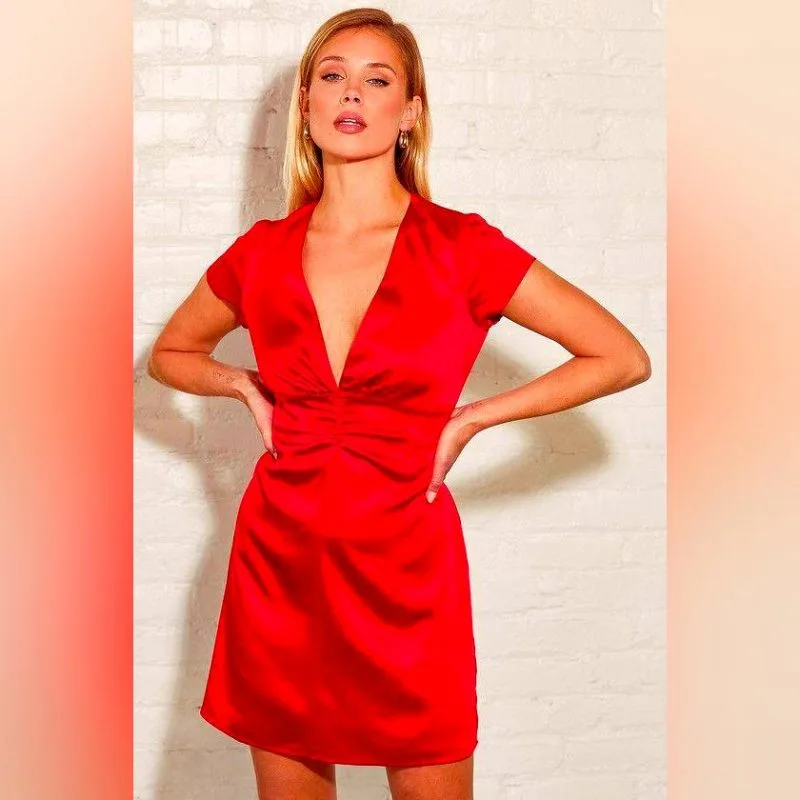 Buy Similar Here
So much love for this mini red dress completed with patterned tights, speaking of tights, I recommend checking out my post on how to wear black tights, you gonna find some great ideas to invest in: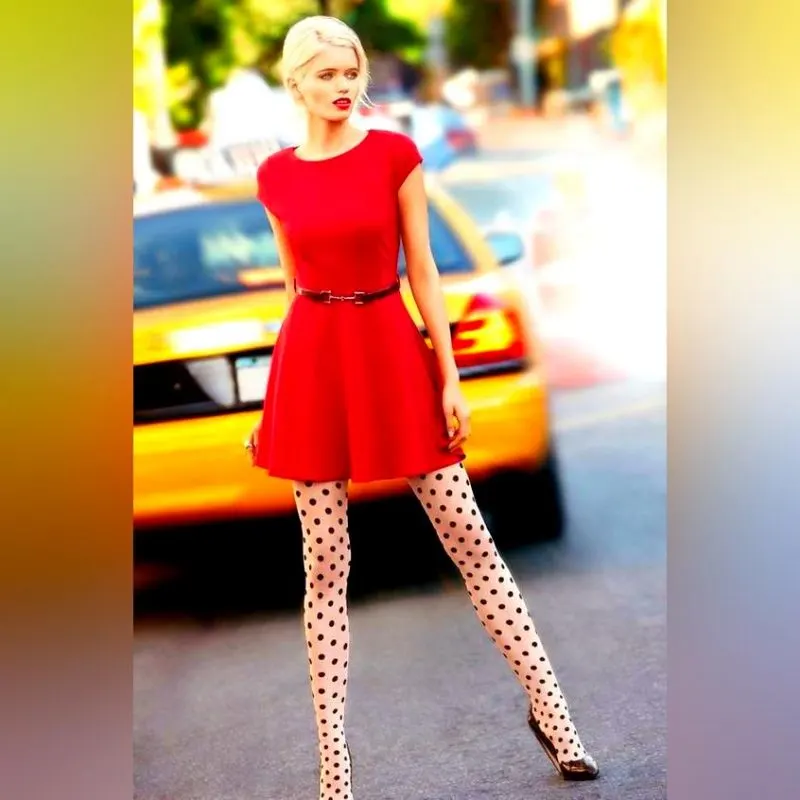 Buy Similar Here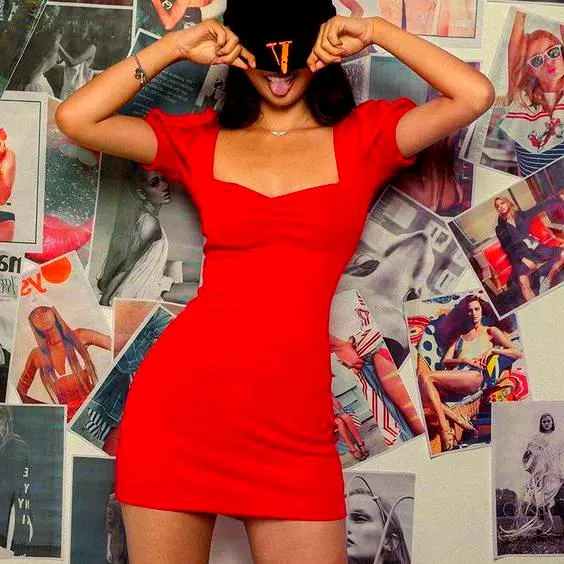 Buy Similar Here
Tips To Wear Red Mini Dress
To make your mini red dress with short sleeves for summer street walks as comfortable as possible, follow these basic guidelines:
1. To avoid being too provocative, wear mini red dresses with short sleeves that do not show too much cleavage. Choose dresses that have collars or a V-neck instead of those that are strapless or have spaghetti straps.
2. Go for the mini red dress with short sleeves that ends right below your derriere—but make sure you have something underneath it because the wind can blow it upwards due to its length and reveal a lot of skin in the process.
3. To ensure that you look stylish wearing a red mini dress with short sleeves, pair it up with other clothes of different colors and textures. A red mini dress with short sleeves can look stunning when paired up with a belt, a hat, and a pair of sandals or black pumps.
4. It is best to wear a red mini dress with short sleeves when wearing accessories because in this way the dress will not look naked. Go for something that complements the material used in making the dress; for instance, if it is leather then choose accessories made of textile.
5. As far as prints and patterns are concerned, they should be kept to a minimum so that they do not distract from your overall look but add to its appeal instead. You can try either solid dresses with printed designs or just solid-colored dresses that have embellished necklines or hemlines.