In all means, this is a full guide on how to wear white tops with black pants. Today's story is dedicated to my favorite ideas on what tops you can wear with different black color pants.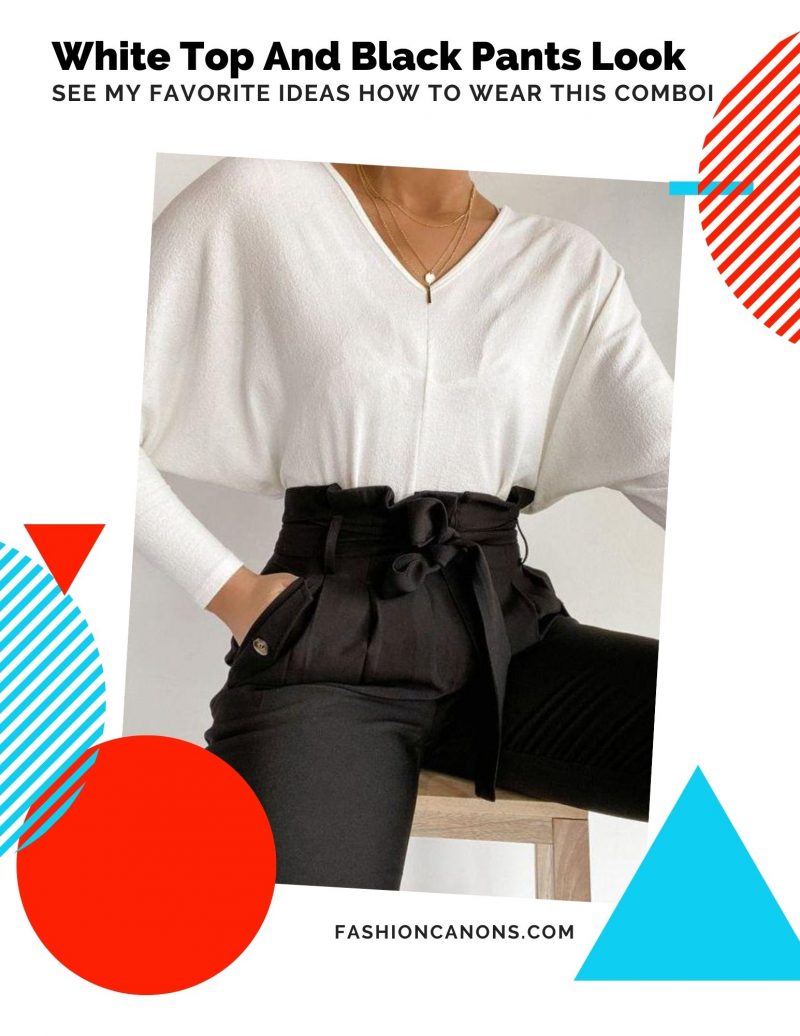 You are about to see white crop tops, ruffled blouses, tank tops, simple tees, combined with classic tailored pants in black, leather pants, wide-legs, culottes, joggers, leggings, and other fancy and original bottoms. I am pretty sure you gonna like this collection. Please leave me feedback, so I know my work was not done in vain.
Yes, we are back into a monochrome style guide and I love it! You can never have too many black and white color combos. Like it or not, but black and white will always be a classic that is so must-try for ladies who want to underline their uniqueness. To help you get your wardrobe on track, I've compiled a list of the best white shirts with black pants on the market today.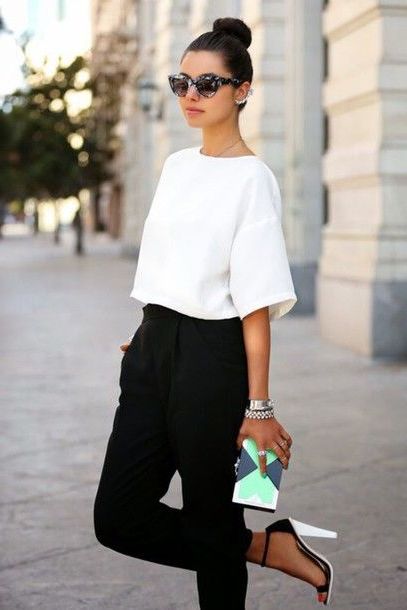 I think the chances, you already own black pants and a white shirt are pretty high, right? So, if you are reading this right now, then you need some inspiration and know tricks to style a white shirt with black pants.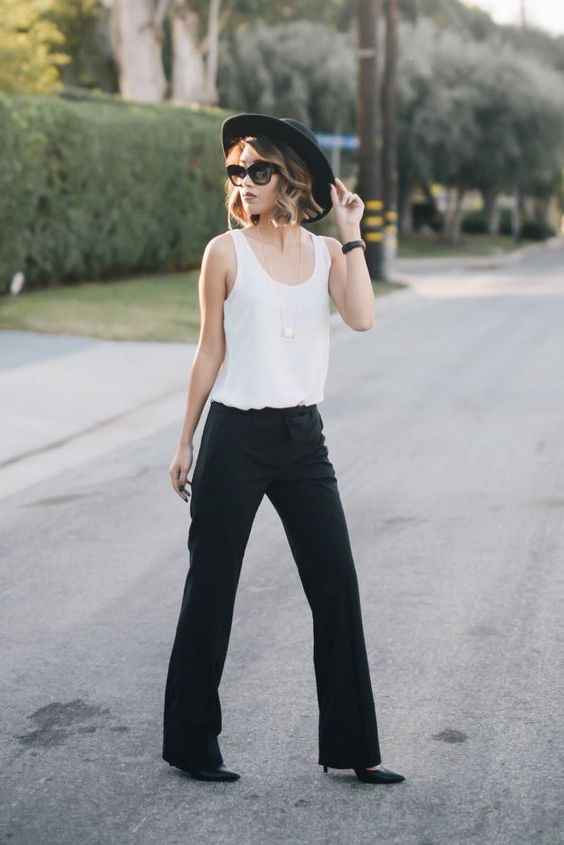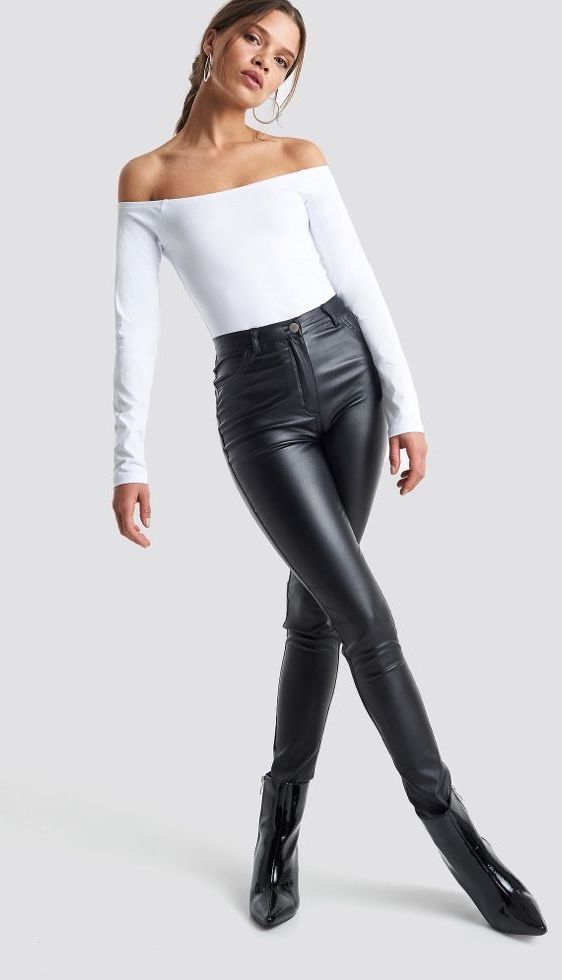 The reality is pretty obvious, all you need is the right balance. Here are presented lots of great ideas with wide-leg pants that are paired with fitted tops, skinny trousers paired with cropped tops or relaxed-fit blouses, cropped black pants, with looser, more billowy style blouses, as well as black jeans teamed with casual style tops.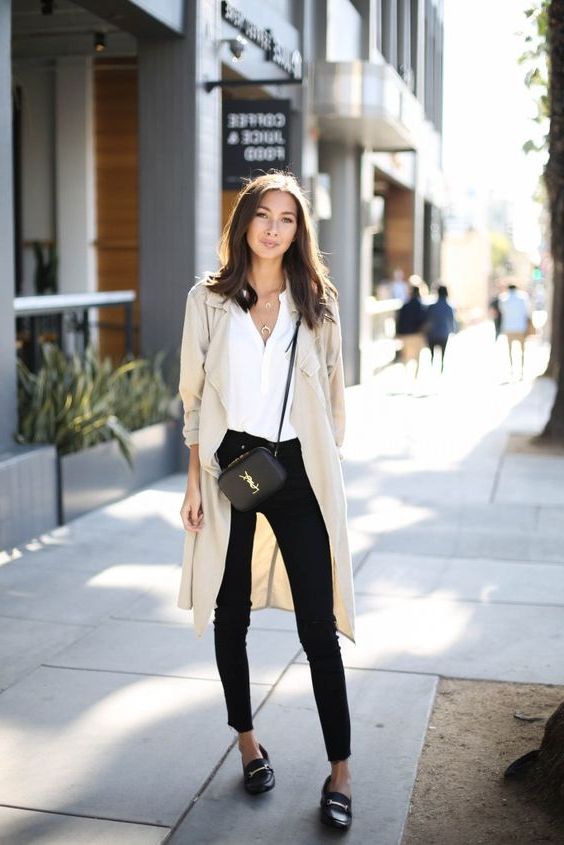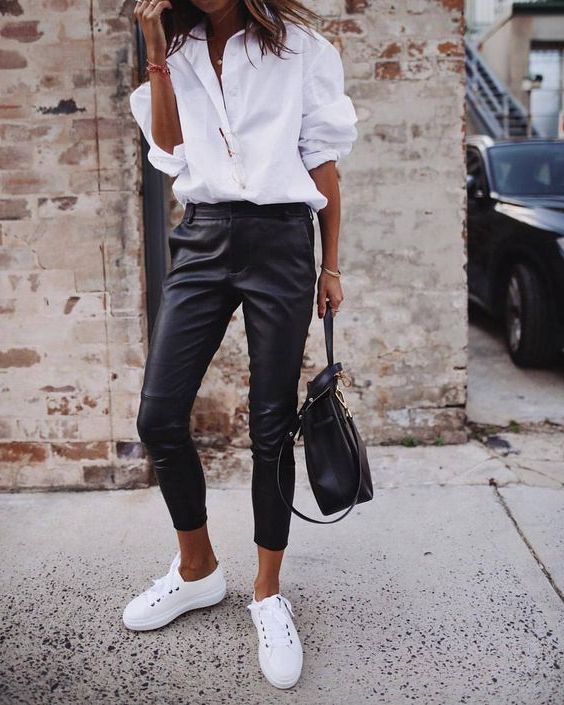 I really hope you gonna love this roundup of the best white shirt and black pants outfit ideas. Once again, all you need to know is the right balance. All the showcased ideas feature balanced styles that are ideally nailed. But you can always break the rules and create something unique, that's when fashion is made.
I guarantee, this update is what you really need to refresh your style. This combo will create a clean and contemporary style making you look more like a real fashionista.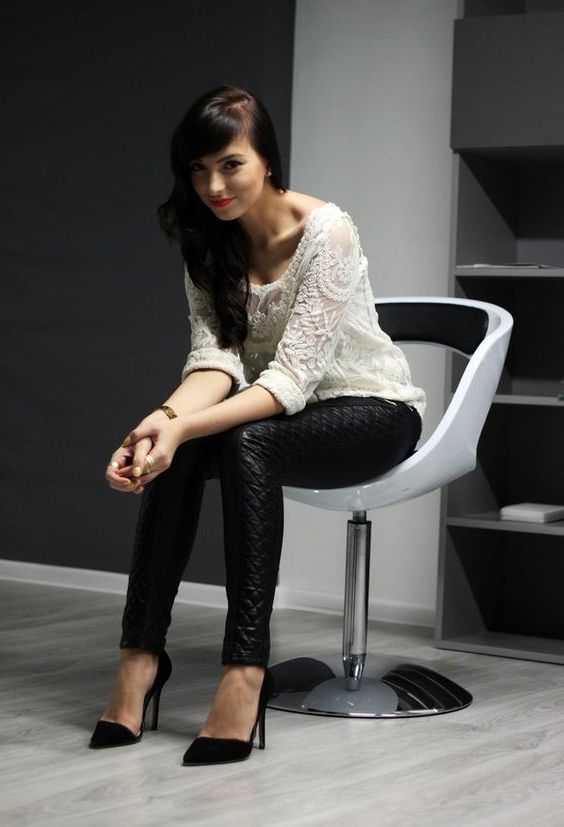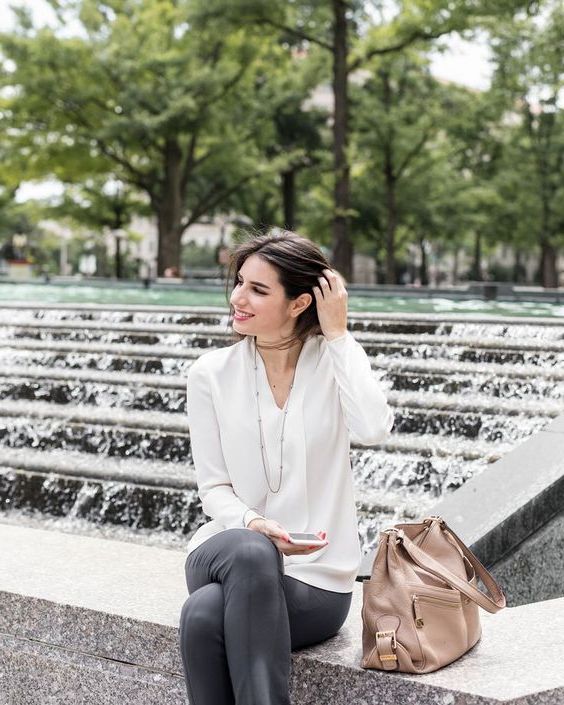 Plus, you can always add some additional layering, like a jacket, cardigan, cropped sweater or any other eye-catching piece that can complement your look.
Slim black trousers look great with a classic white shirt, just make sure to style this combo with classy heeled pumps in black color, or with a pair of flat pumps in a neutral color. The result gonna look cute. If you are a classic style wearer, then all you need is comfortable heels.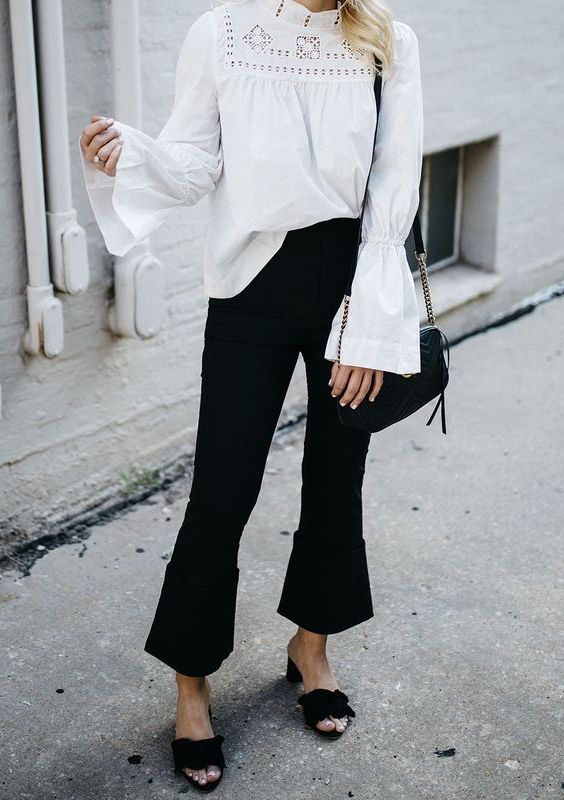 Here we see a pair of skinny black trousers worn with a long white top, styled with black heeled sandals. But you can update this style by adding a white T-shirt and flat pumps.
Teaming black cropped leather trousers with a pair of white heels is another great alternative for creating a casual touch to the look. A long-sleeved top and pants are a great option for a garden party, don't you think so? You have no problem finding a shirt you like to build your outfit around, as long as it is white and you find one with long sleeves.

White shirts create a classic look, black pants will add an edgy touch, this is a nice choice for the summer months. When you combine this monochrome outfit you look both classic and modern.
The look goes well with black wide trousers and heels, so try this black and white contemporary outfit at the office. Why not complete the outfit with white high-top and sneakers for a sense of elegance? This casual ensemble is a great addition to black trousers and a white shirt.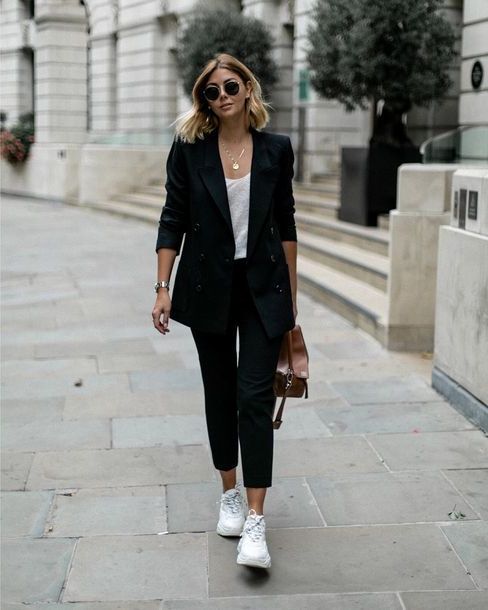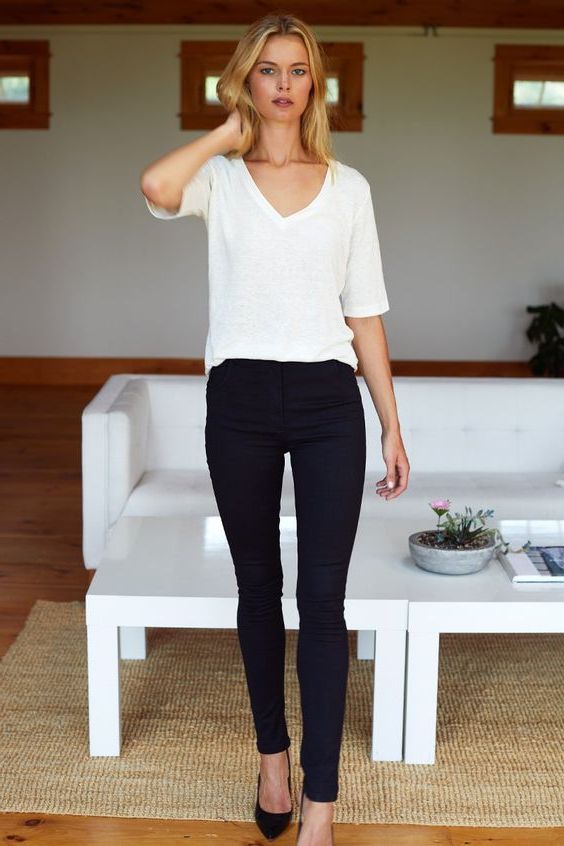 If you prefer a casual-cool style, you can combine a white T-shirt with black trousers. This top goes well with black wide-leg trousers and heels, which look like a chic, contemporary outfit to rock at the office. You can also complete the look with a pair of leopard print heels that pull the whole look together.