You can never say no to buttoned skirts. They can easily make you stand out from the crowd. In today's blog post I want to show you my favorite street style looks completed with button-down skirts. You gonna see various designs with different lengths. I am pretty sure everyone will find here something special. Scroll down to search for your one and only buttoned skirt.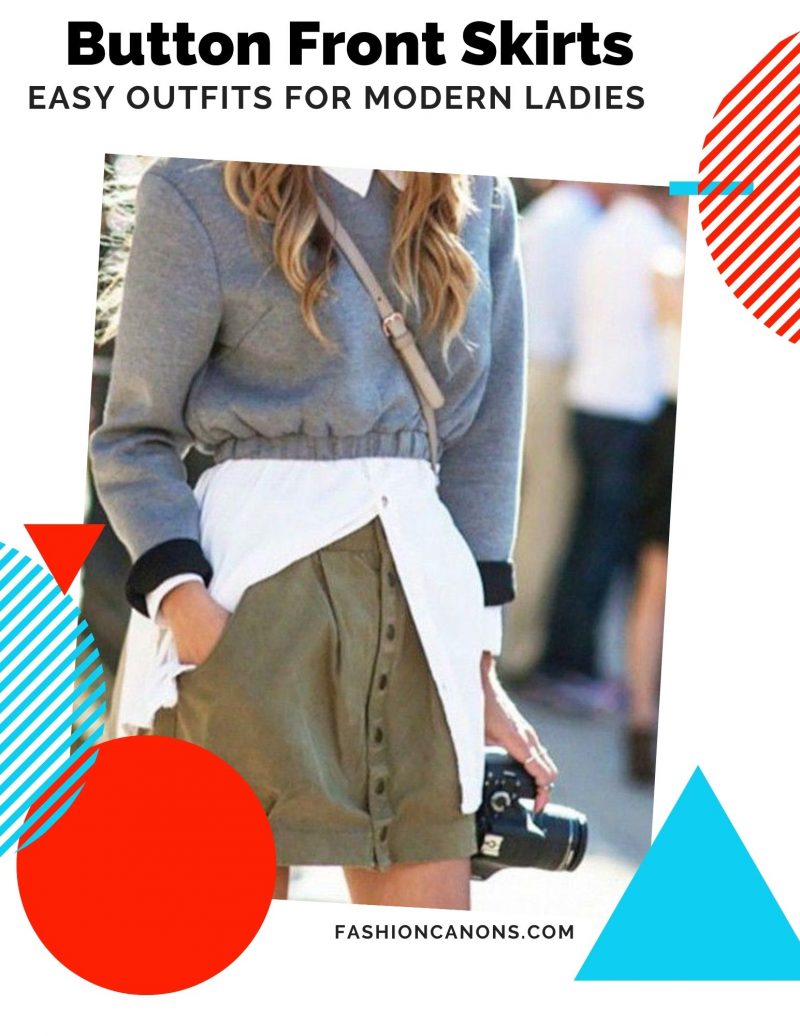 How To Style Button-Front Skirt
If you do want to create a unique and vintage-inspired outfit, then a buttoned skirt can easily give you that look. This bottom piece can easily underline your uniqueness and make you feel like you are from the sixties or seventies.
But you can also make this skirt look modern, all you need is to use some easy manipulations, like adding trendy pieces that are eye-catchy and easy to style. There are thousands of ways how to make a buttoned skirt look special, I've got some inspiring ideas to share with you. Ahead, are gathered easy-peasy looks that can suit almost any lady.
You will see lots of fashionistas wearing this kind of skirt completed with off-duty clothes, including knitwear, off shoulder tops, OTK boots, basic tees, denim or leather jackets. Anyway, scroll down to find your favorites.
Navy Skirt With Striped Shirt And White Sneakers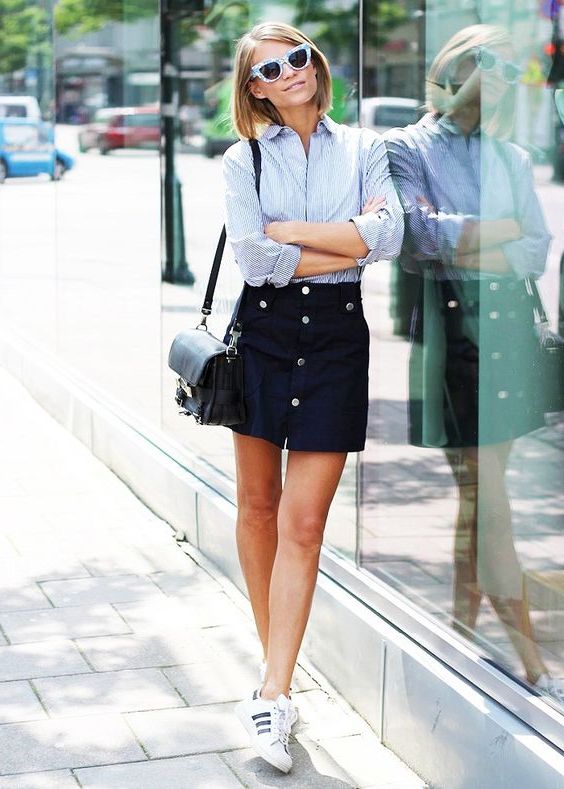 With V-neck Buttoned Shirt And White Pumps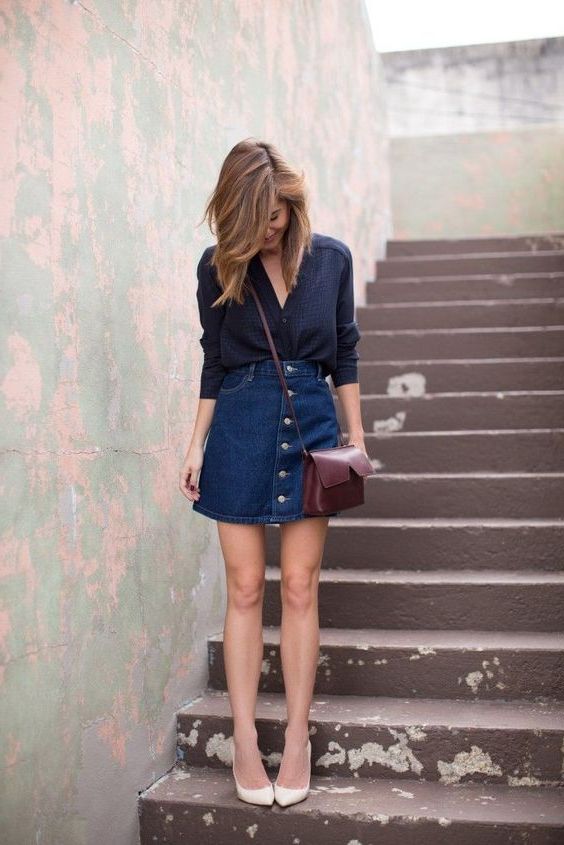 With Black-White Striped T-Shirt And Loafers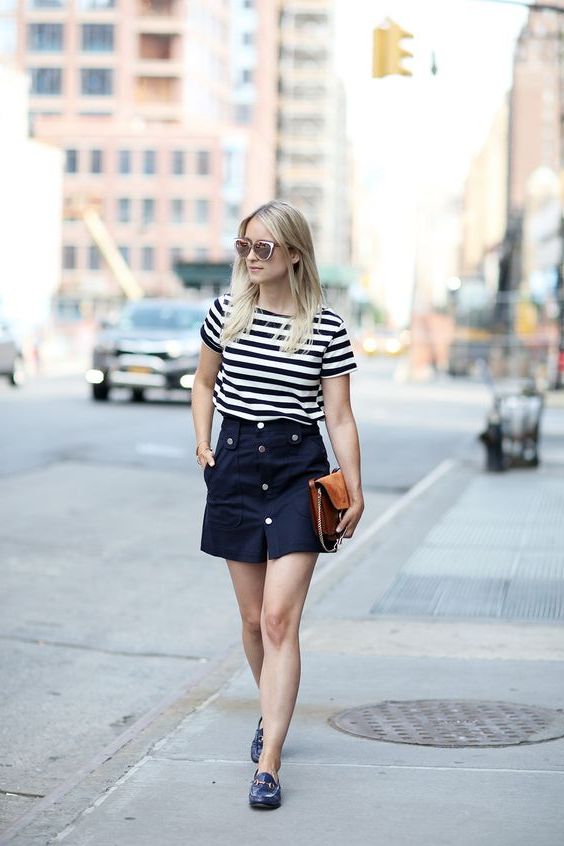 With Blush Linen Shirt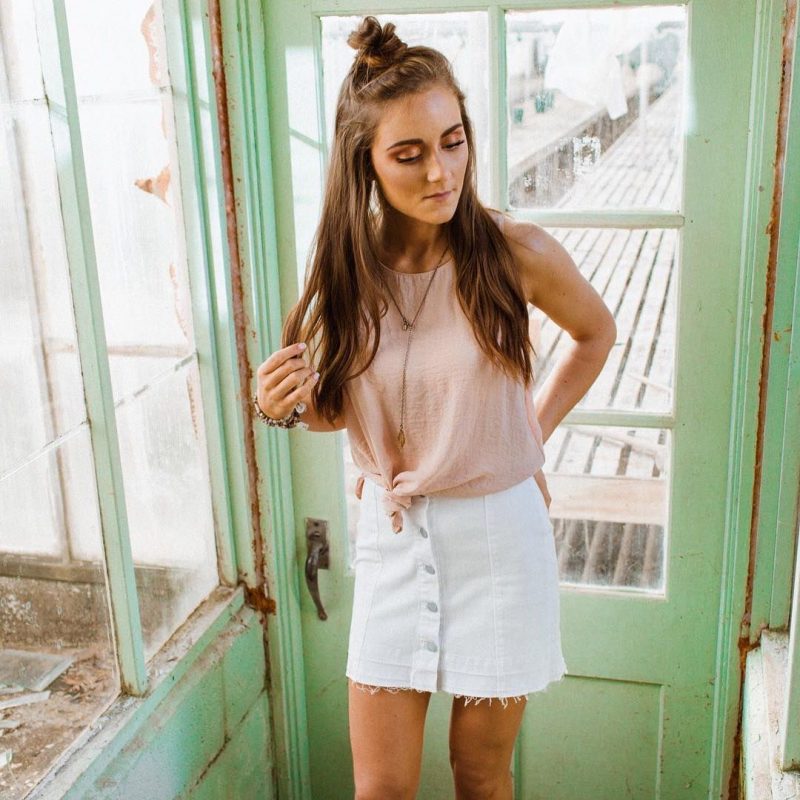 With Black Blazer And White Tee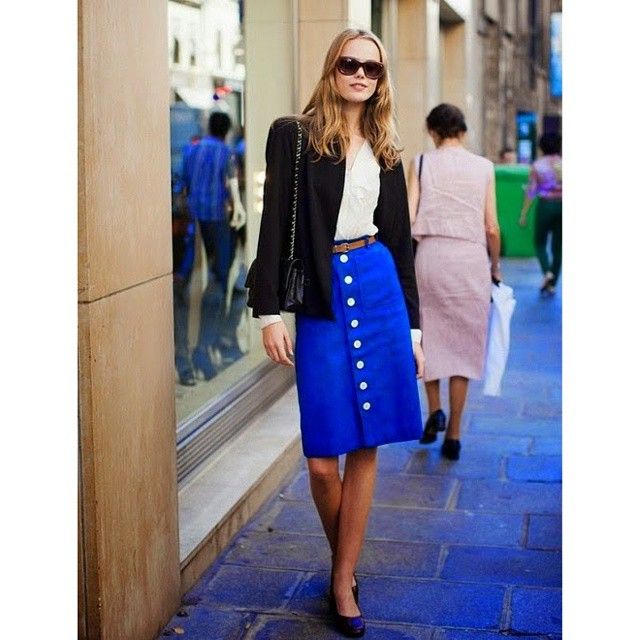 With Off-Shoulder Crop Blouse In Floral Print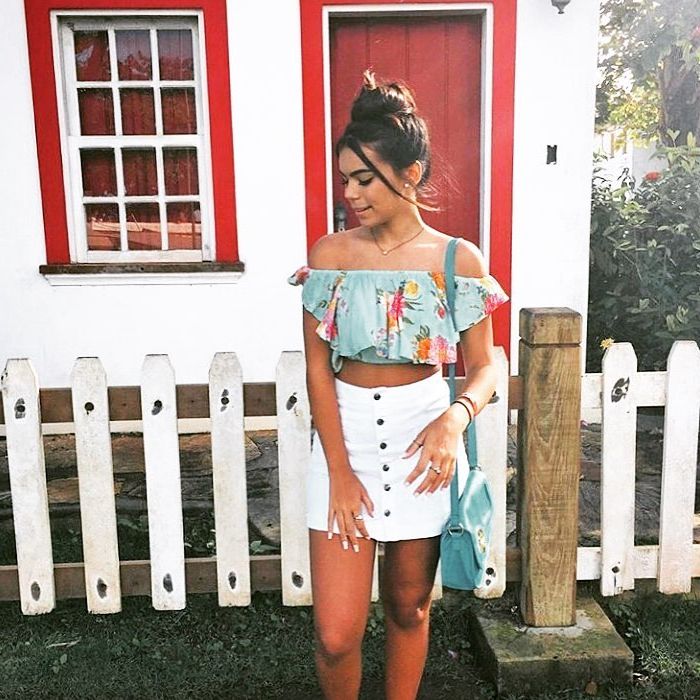 With Crop Sweatshirt And White Shirt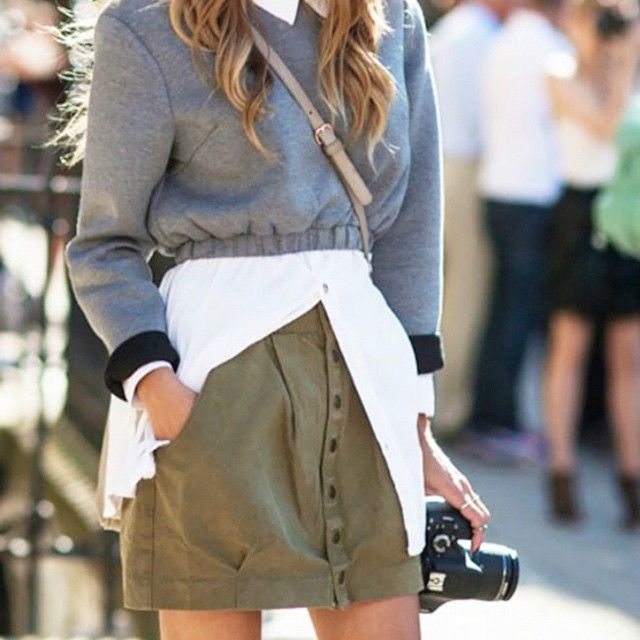 With Sleeveless Black Silk Blouse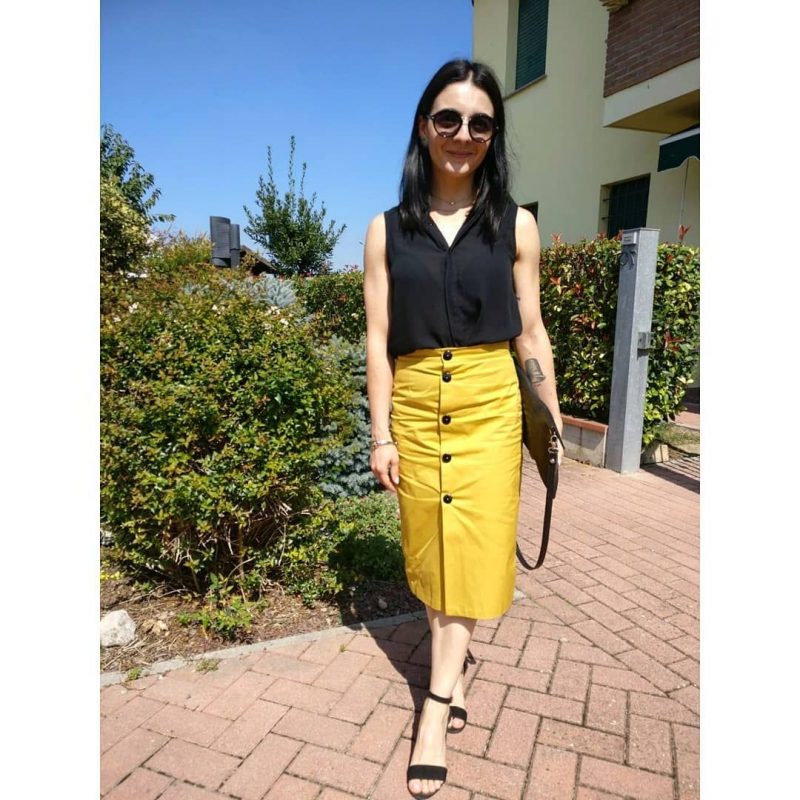 With Striped Shirt And Gladiator Sandals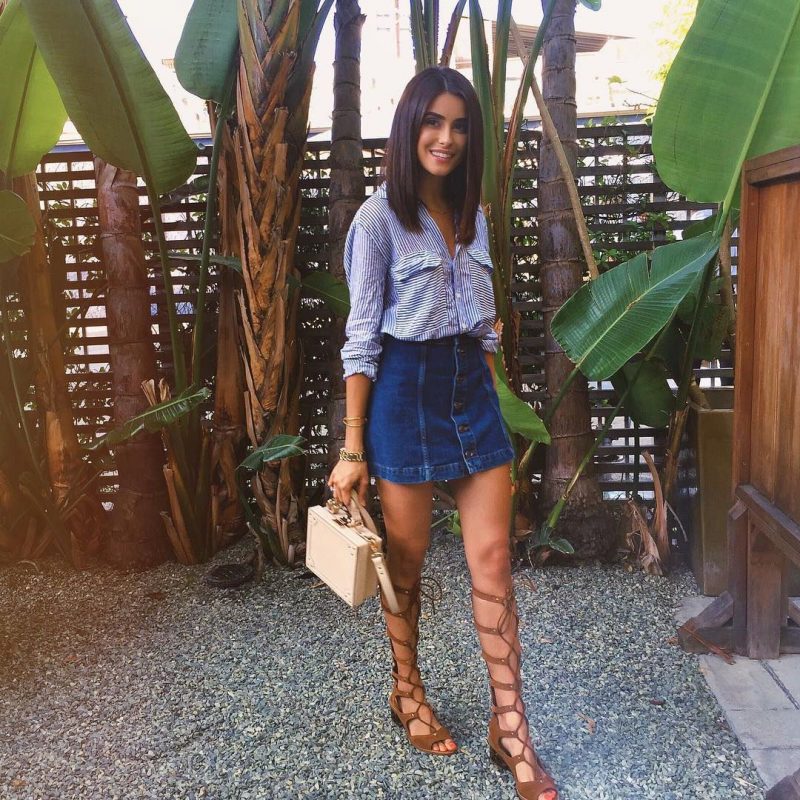 With Crochet Sweater In White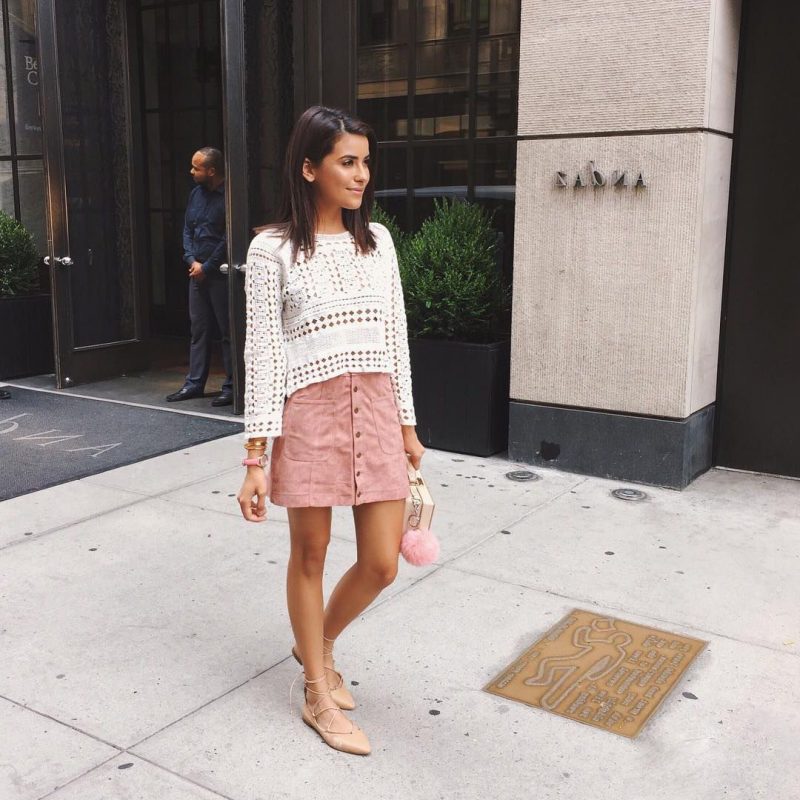 With Green Blouse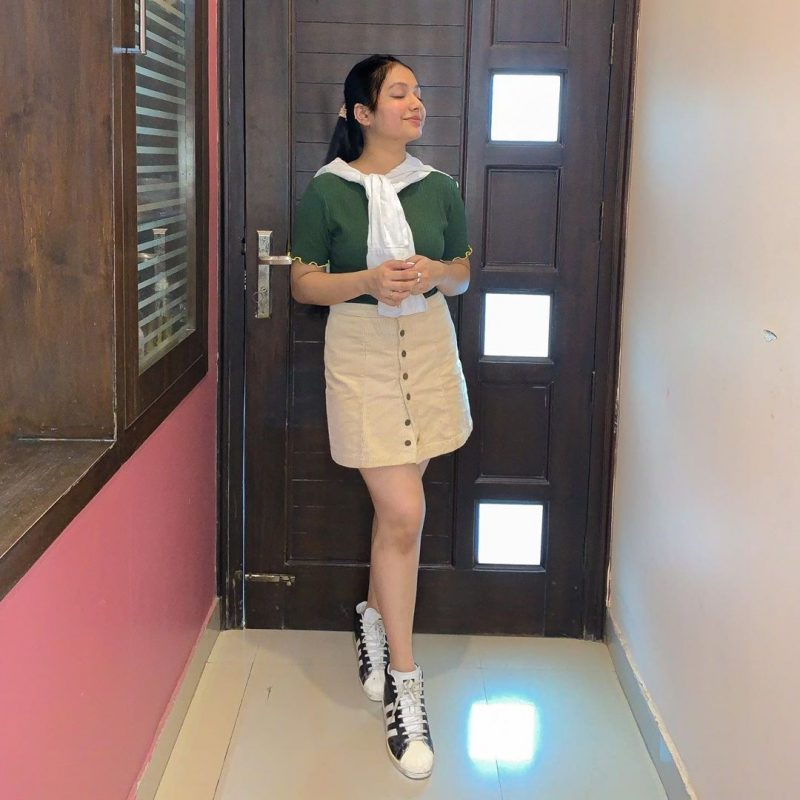 With Black Top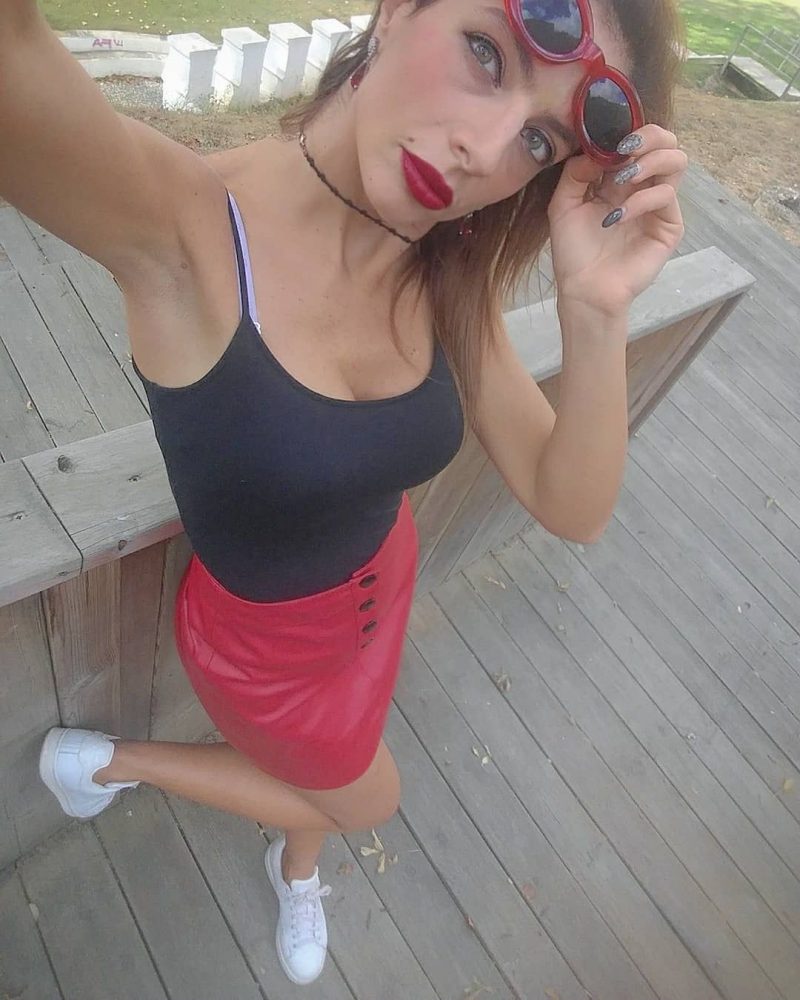 With Beige Cropped Sweater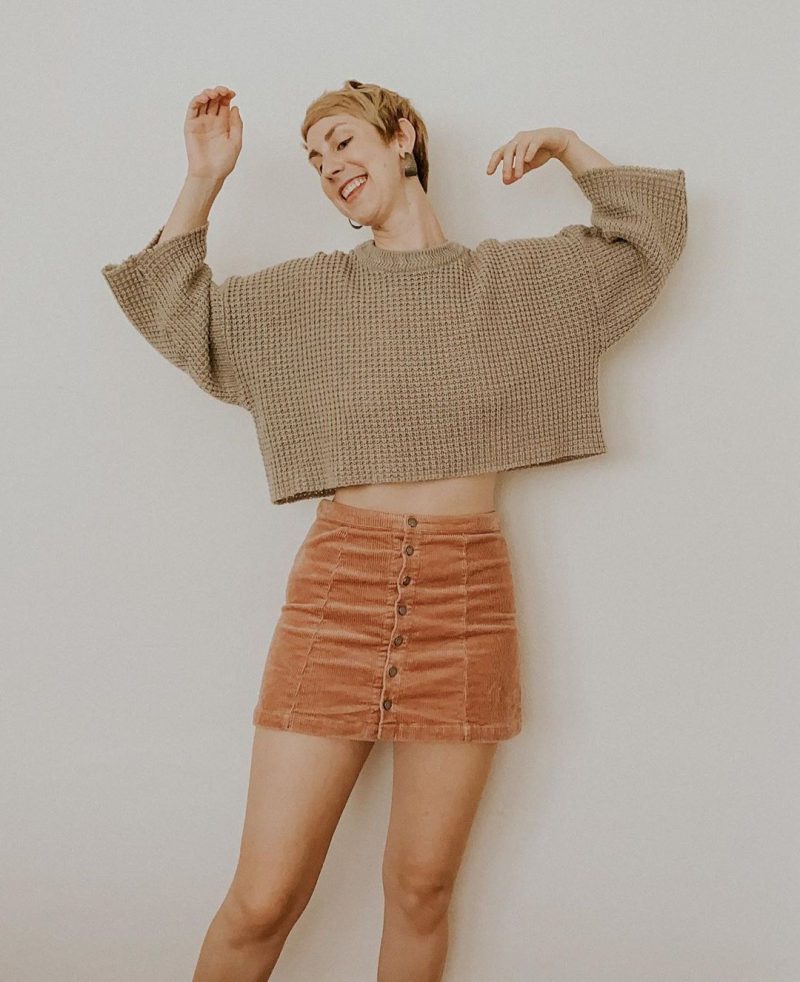 With Off-Shoulder Peplum Blouse In White