Linen fabric is the best choice for the summer season. Millions of fashionistas around the world go for linen dresses once the weather is warm. Linen has a lot of advantages. If you still don't have any linen clothes in your closet, then you better take a deep look through these inspiring street style ideas on how to wear linen dresses.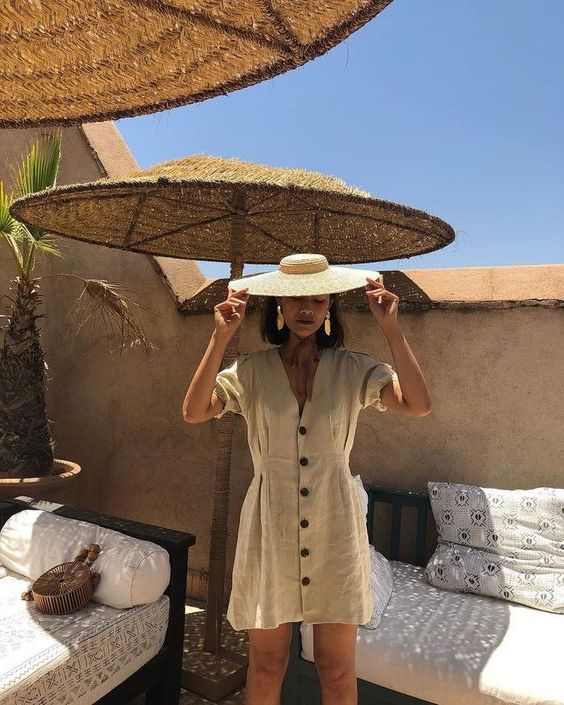 Thanks to its lightness and natural breathability, linen clothing is an ideal choice for hot summer days. Sundresses and jumpsuits are not the only clothing staples that can be made of linen, you can also find gorgeous blouses and suits that can be worn to the office. In other words saying, you can definitely find something suitable.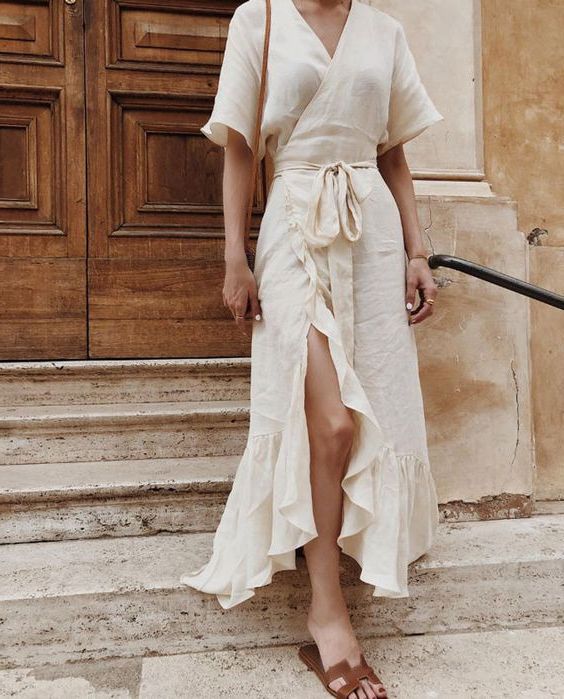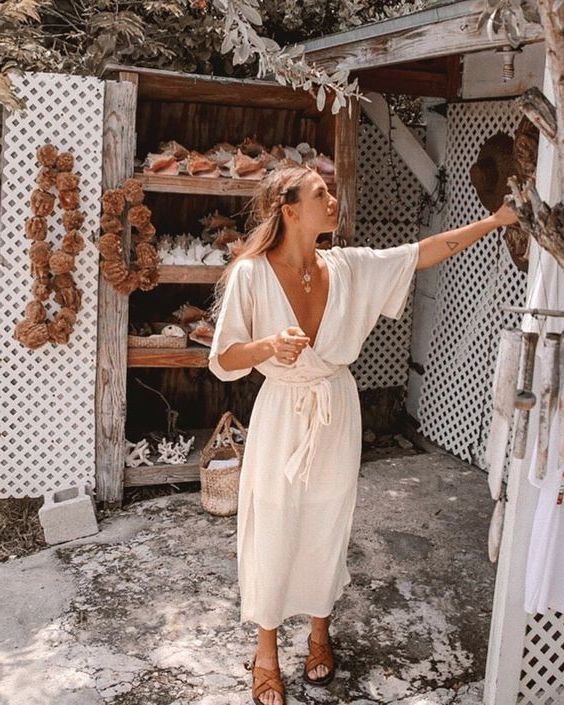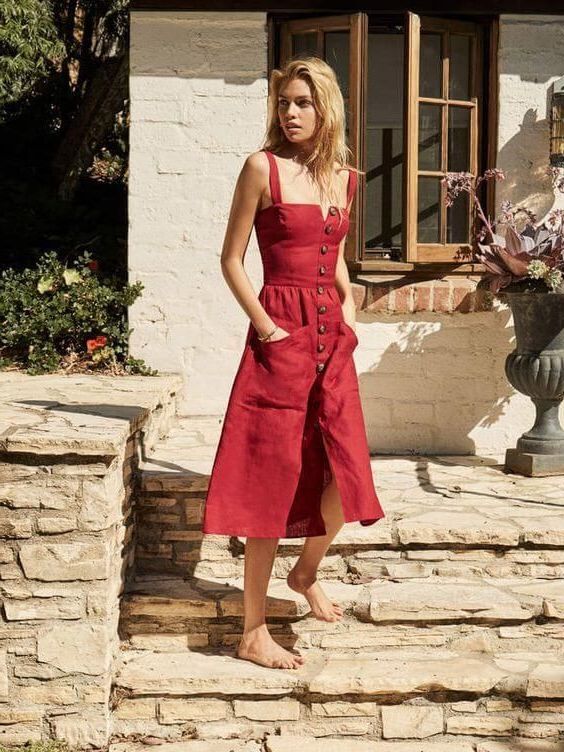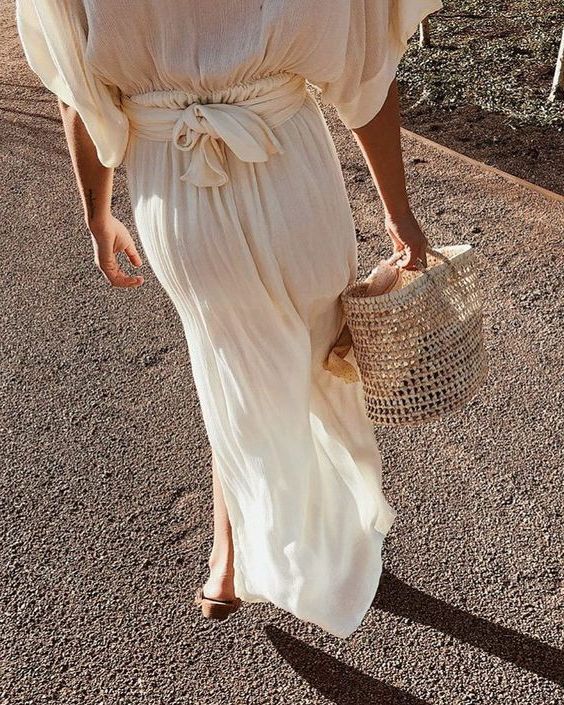 But the lightness is not the only advantage of this fabric. If you are into a seventies fashion, then you are a lucky one, as we have a comeback of vintage looks. Plus, the increase of eco-conscious consumers and a desire to return to simplicity (wearing natural textures and calm earth tones) make this dress a must-have.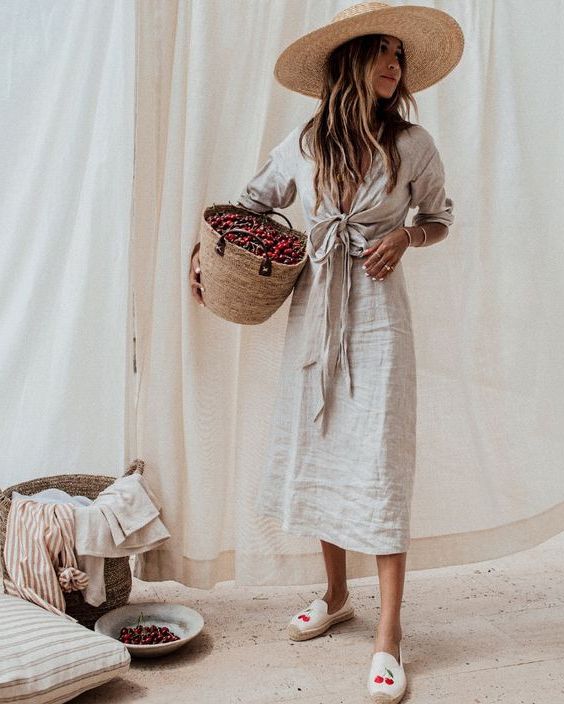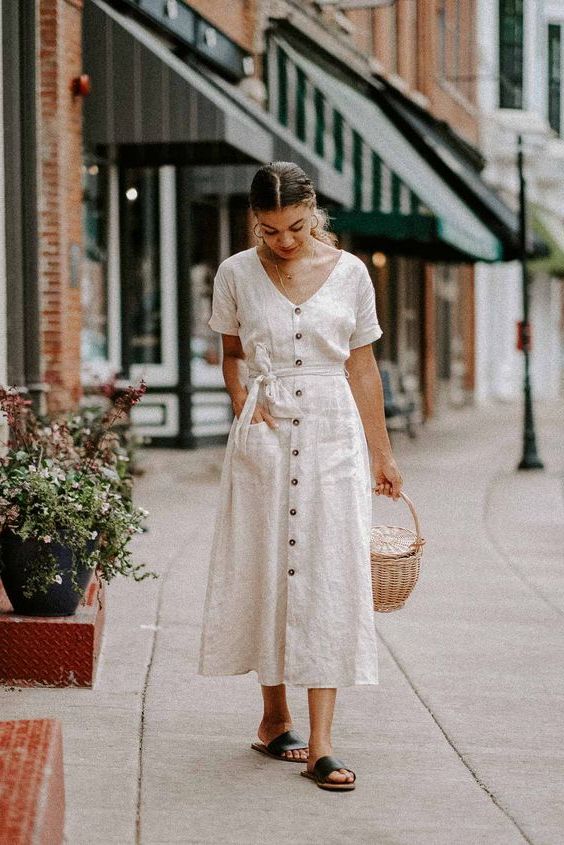 And the last why you should wear it: linen doesn't need to look perfect, as more creases you have the better.
What to wear with linen dresses?
Just add a nice wide-brimmed straw hat, espadrilles or sandals. A large tote bag will be a perfect completion of this look. This dress was, is, and will be in high fashion demand. I advise you to pay attention to neutral colors and dresses with midi and maxi length.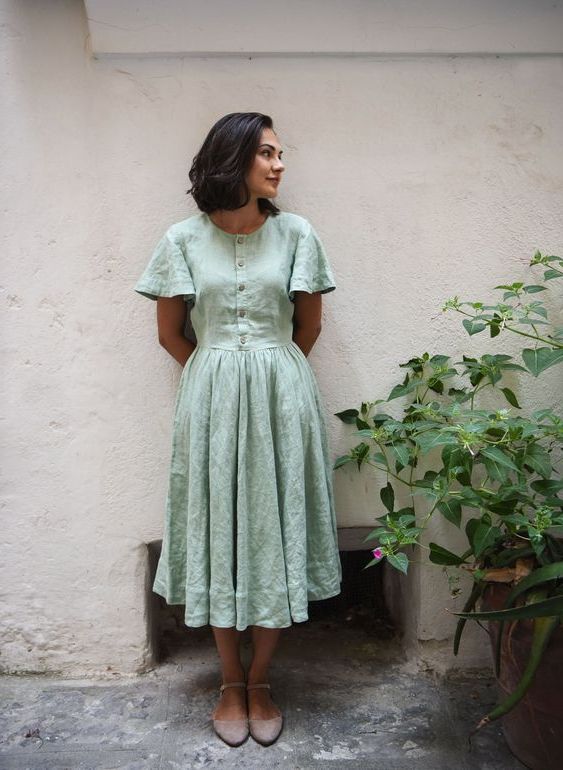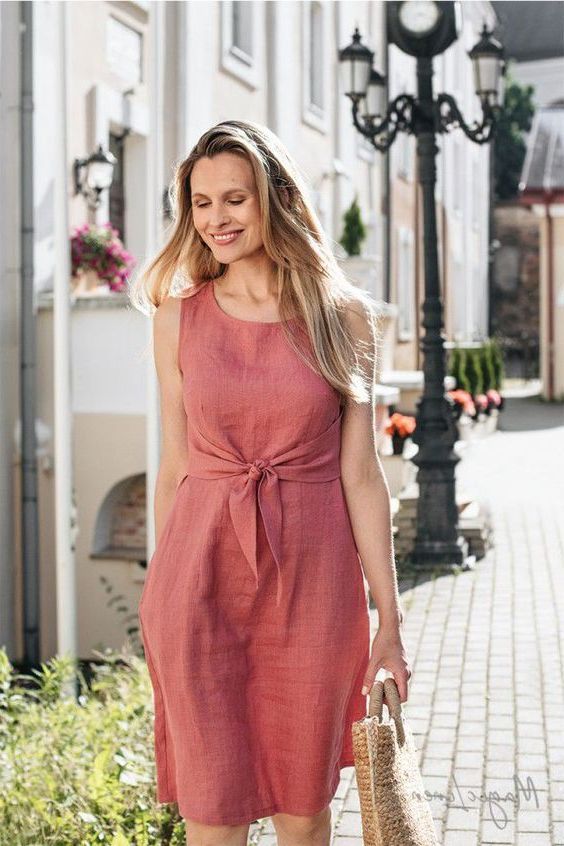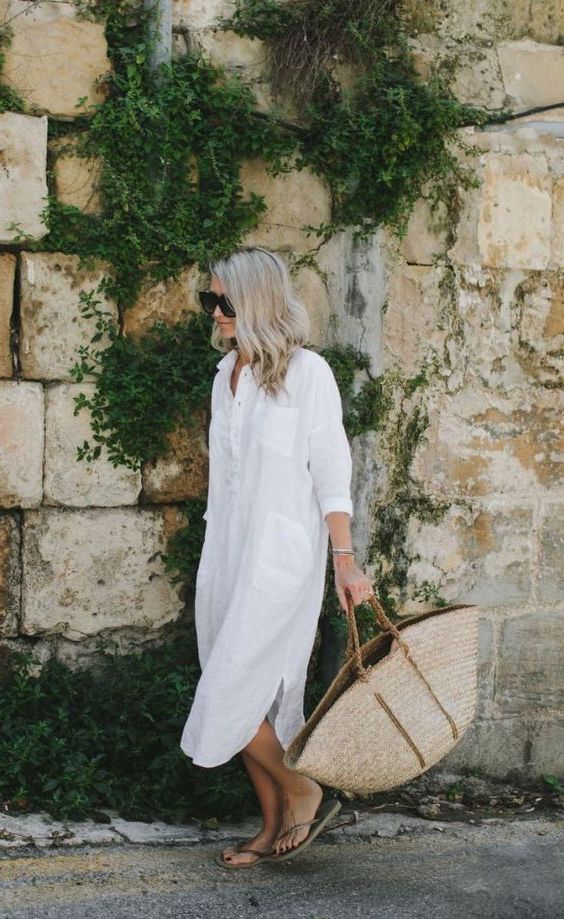 Linen dress with belt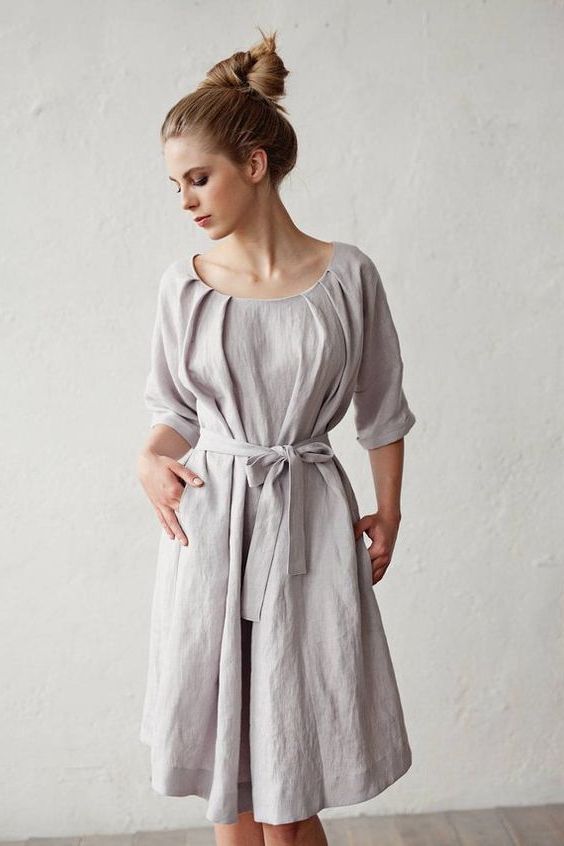 Linen dress with short sleeves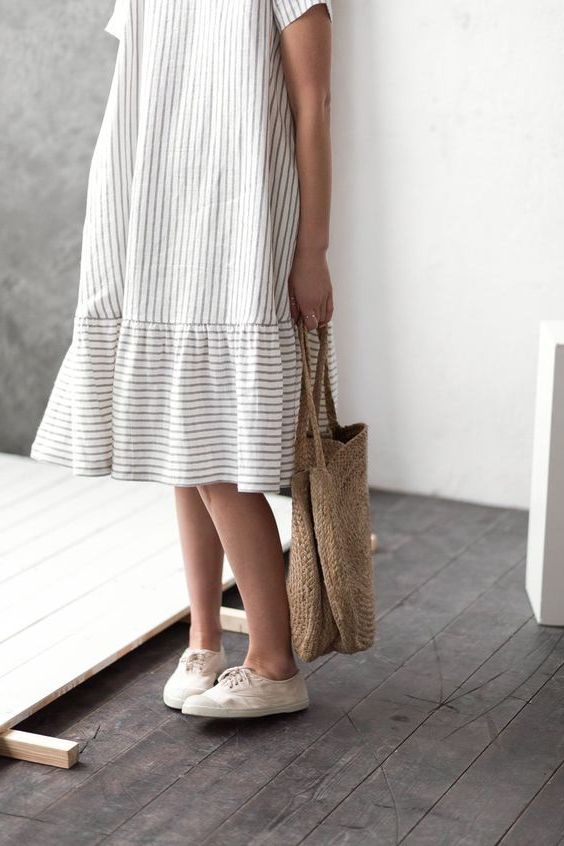 Linen dress in red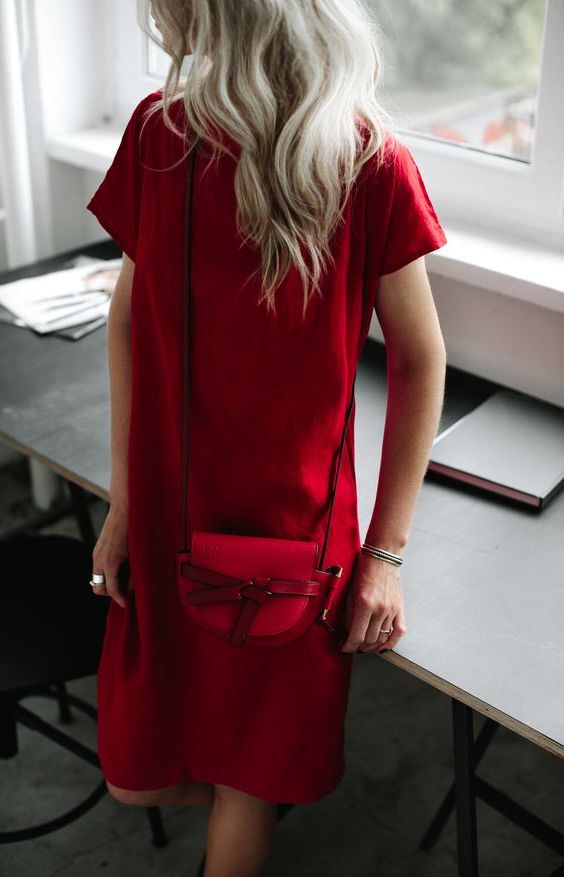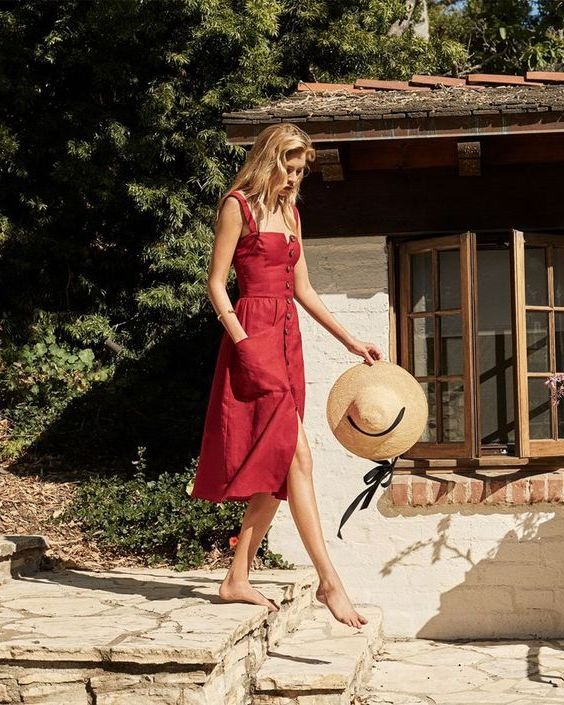 Linen dress in rust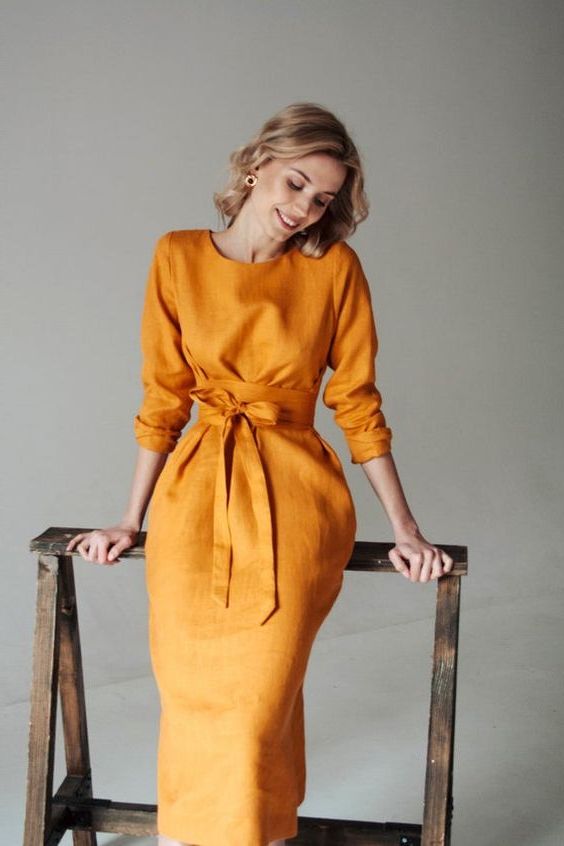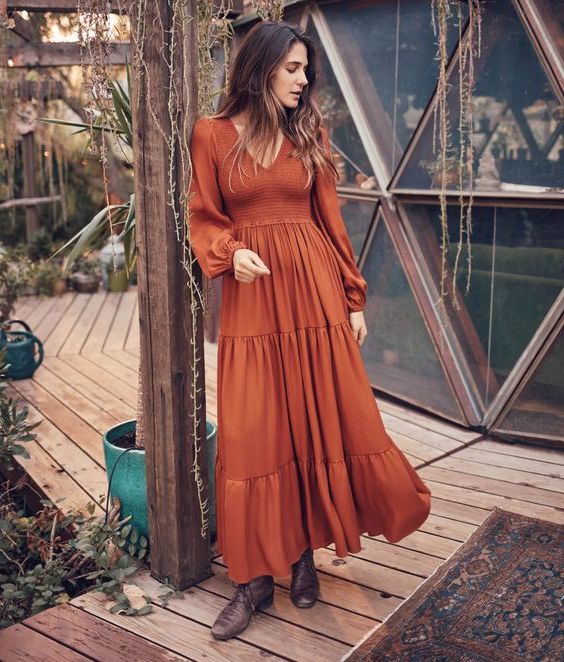 Linen dress in pink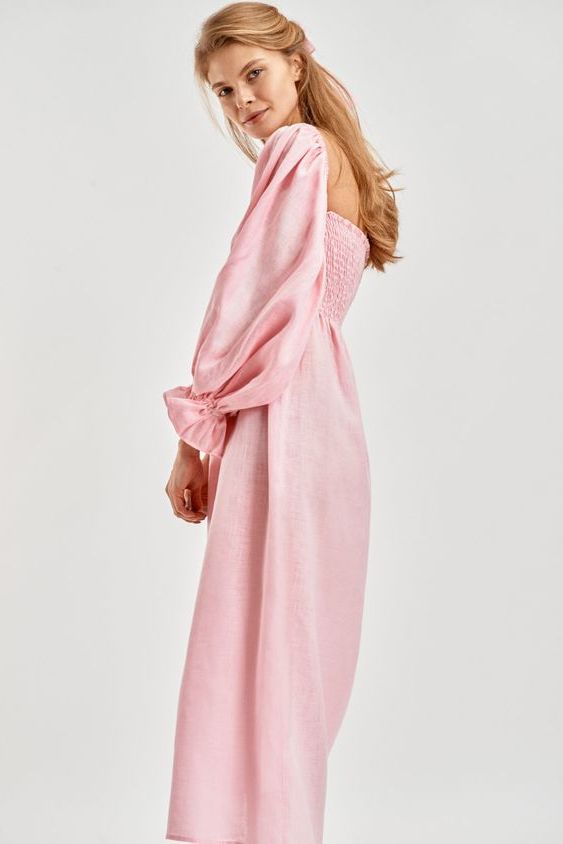 Linen dress with puff sleeves
Linen dress in dark green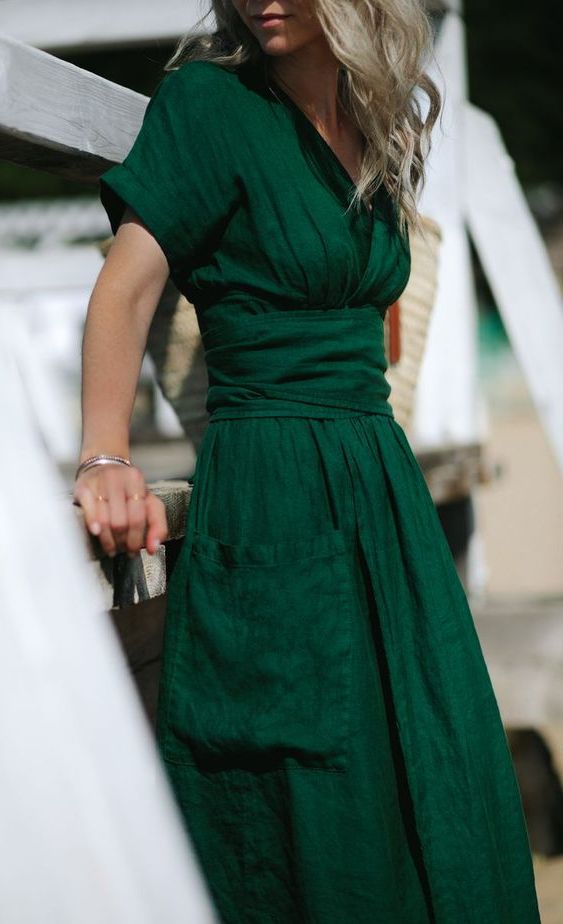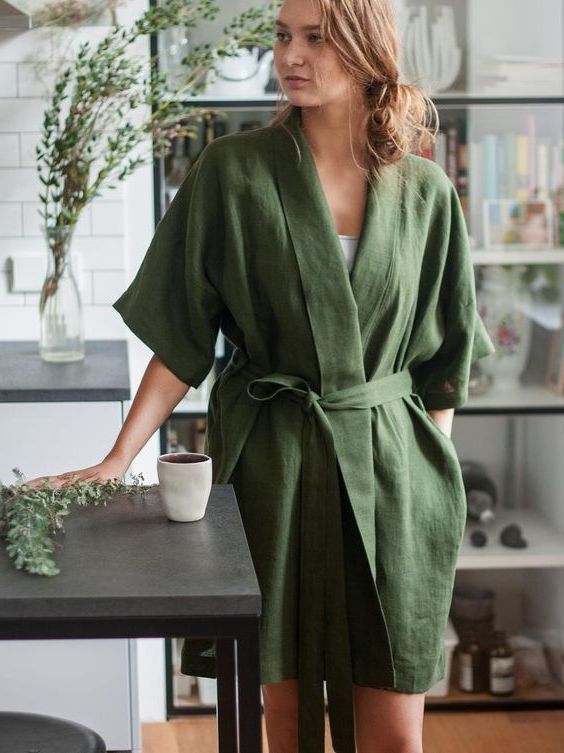 Linen dress in black
Linen dress in blue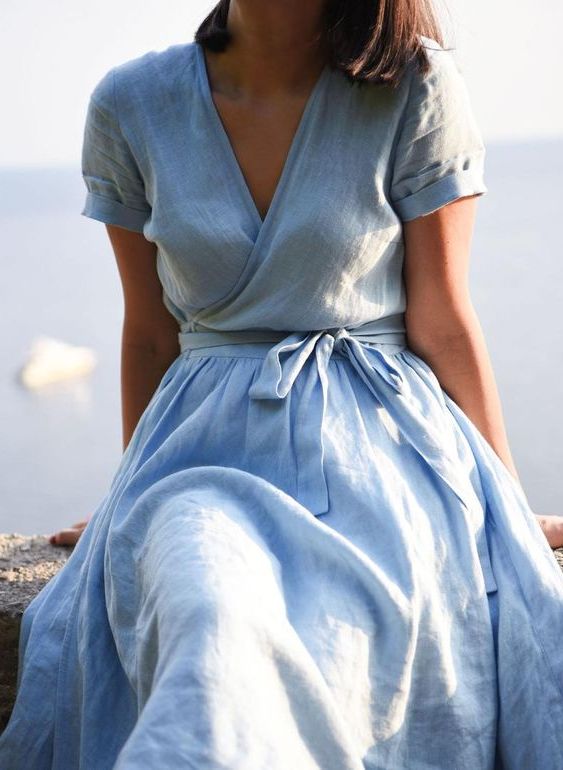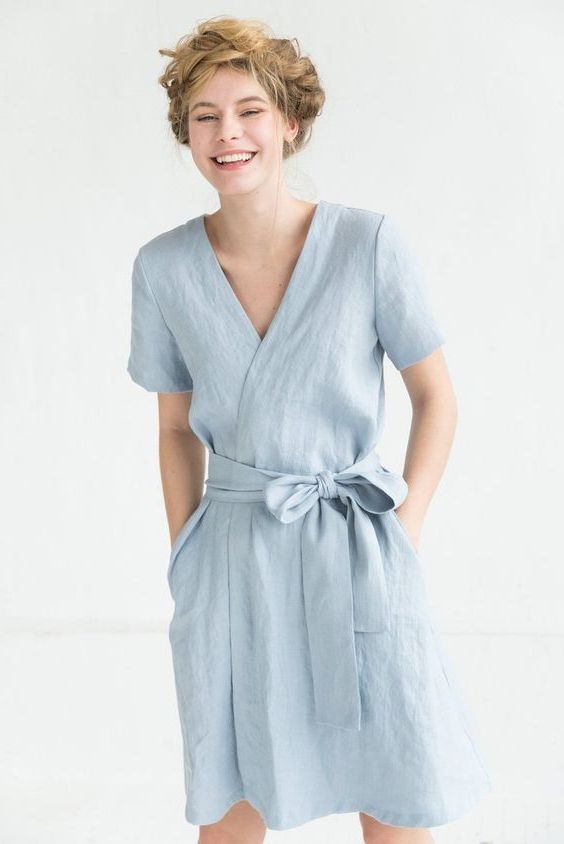 The new breed of linen dress is such a joy to behold – not to mention wear. "Linen-mix" is now a popular care-label term, and it has spawned virtually wrinkle-free delights. Equally exciting is the linen dress's upgrade from a sack-like shift to ruffle-trimmed wrap, embroidered kaftan, and ankle-skimming slip. Wear it with espadrilles for the full summer effect, or branch out into Birkenstocks and Tevas – nothing subverts a pretty summer dress like ugly sandals. Let me know your thoughts on the shown linen dresses to wear now.
Source: Vogue