If you are looking for ways how to wear crop tops without looking trashy, then this blog post is for you. In today's article, I want to show you crop top outfits with skirts. I am about to explain to you some easy tips and tricks on how to combine these pieces together without looking overwhelmed.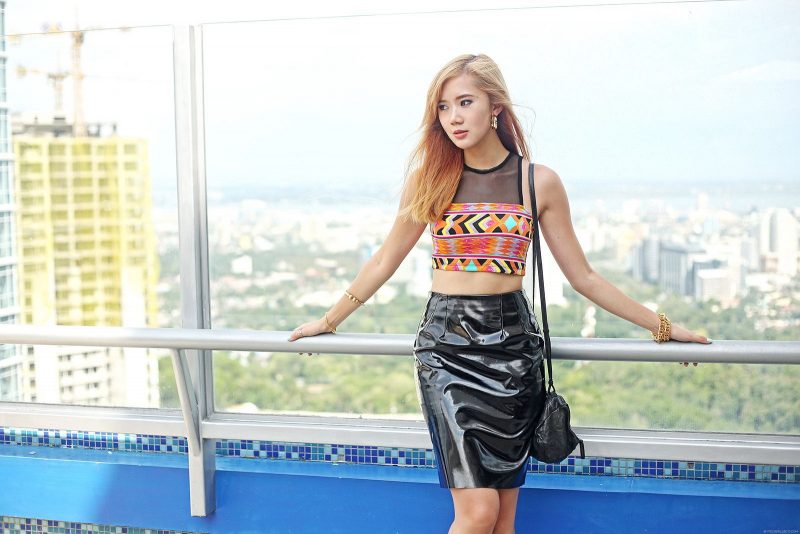 A patent black slim skirt ideally matches that brightly printed semi-sheer crop top.
Best Skirts To Wear With Crop Tops
Fashion for crop tops hasn't changed in 20 years. The crop tops of today are much different than the ones your parents will remember wearing. Plus, revealing a little skin is always sexy, especially during hot summer days.
There are no strict rules for wearing crop tops nowadays. You just need to remember that ladies with curvy shapes should combine tops and bottoms in opposite ways. I mean, puffy tops look great with pencil skirts. And tight crop tops are great for teaming with midi and maxi skirts. You can try on a flowy style crop top or one with an asymmetric hemline, and style it with a cute flowy skirt.
The Vintage Crop top
Vintage crop tops can look youthful and interesting styled with high-waisted skirts. Actually, this style doesn't show off your entire stomach and looks great as daywear.
The Evening Crop Top
You can find evening appropriate crop top styles featuring delicate lace or sheer details, studs and other embellishments, which look just breathtaking in combination with high heels, and an elegant skirt. Such evening looks are for sure to make heads turn.
The Sporty Crop Top
Well, for those who are in love with sports can go for an athleisure crop top and style it with a comfy skirt. A simple white crop top looks completely different style with a silk summer skirt. The crop top can be combined as well as with a satin midi skirt. This kind of look is suitable not only for everyday wear but also for evening restaurants. You can also pair your long skirt with a flared or off-shoulder crop top and use accessories to amp up your style.
It is established that crop tops with midi, denim, or maxi skirts are considered extremely modish and stylish. Go for a denim skirt, a flowy crop top, and a statement neckpiece, this will make you look individual.
A peplum skirt and a crop top are one of the most fashionable combos. The peplum skirt adds an interesting touch to the whole outfit and makes you look urban chic.
Cream-White Pencil Skirt With A Pastel Blue Crop Top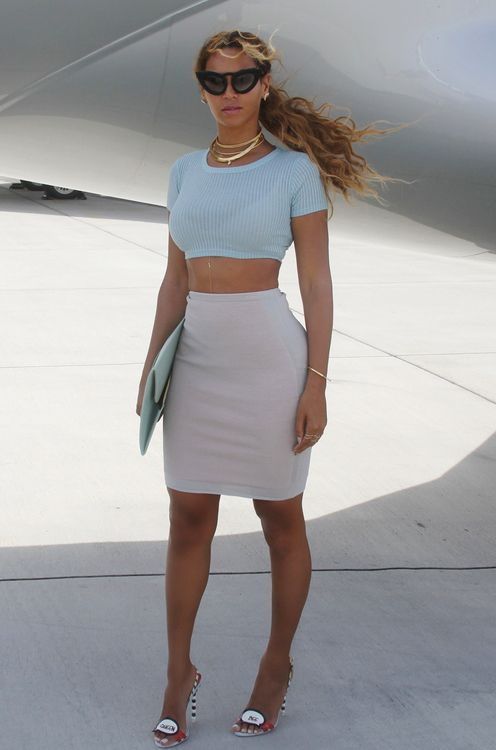 Striped Crop Top With Long Sleeves And High Rise Black Pencil Skirt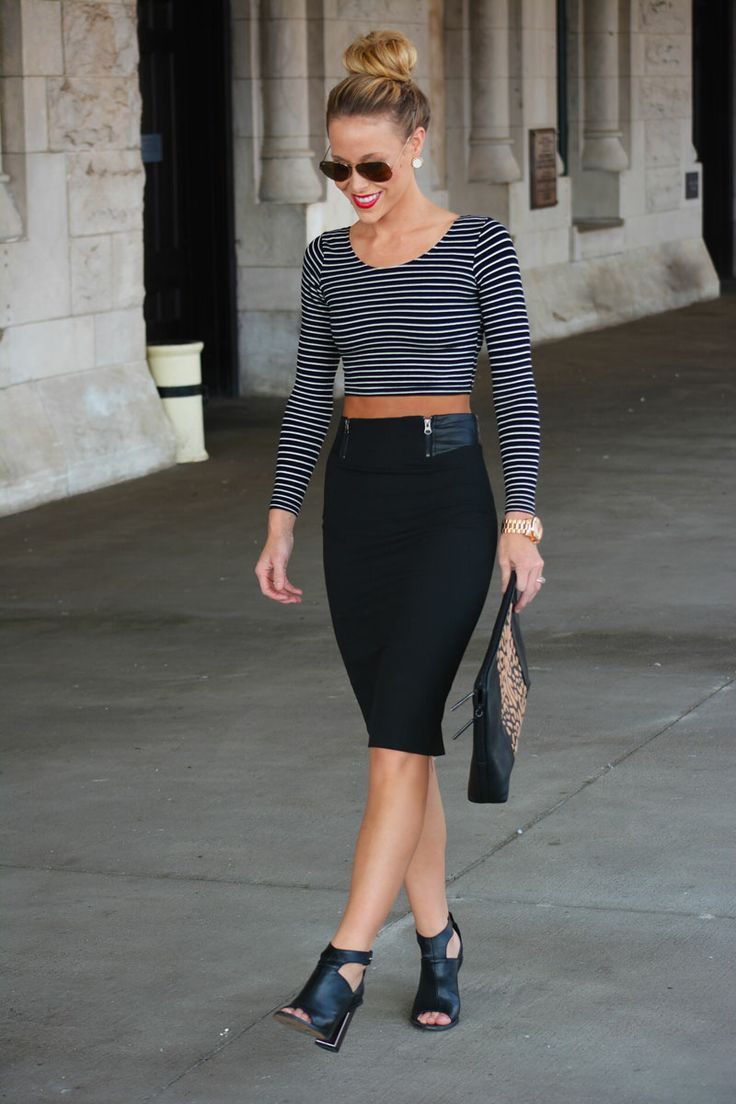 Cut-Out Crop Top And Floral Midi Pencil Skirt

One Shoulder Crop Top In Black And High Rise Pencil Skirt In Black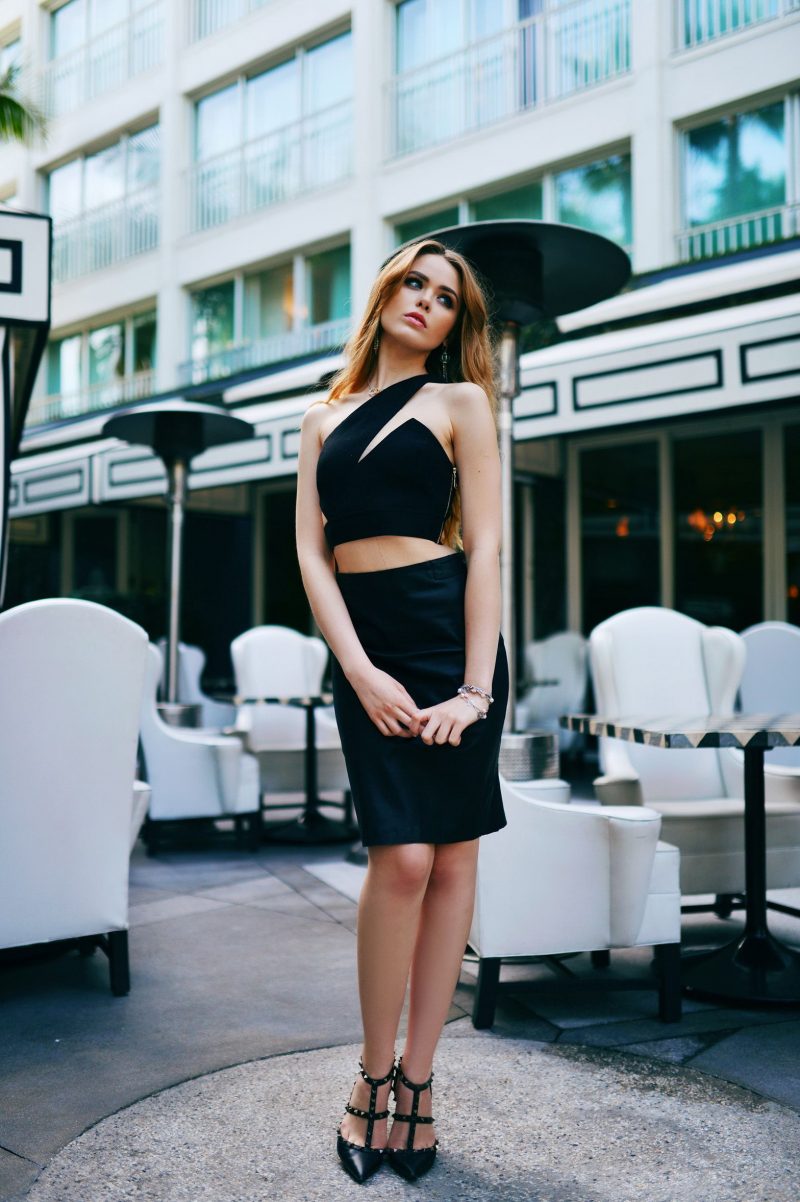 Matching Crop Top and Skirt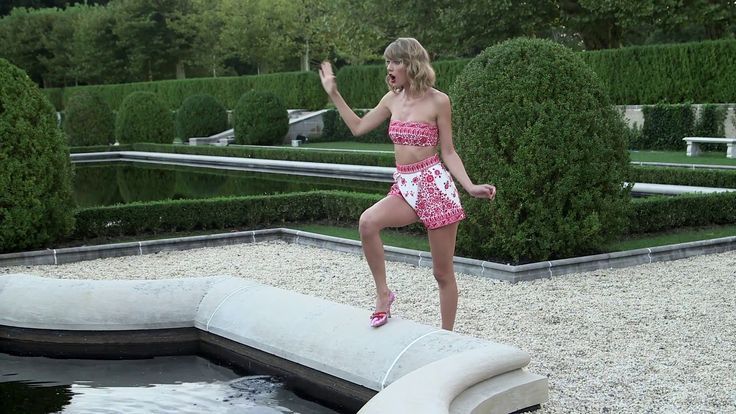 All In Black With Crop Top And Skirt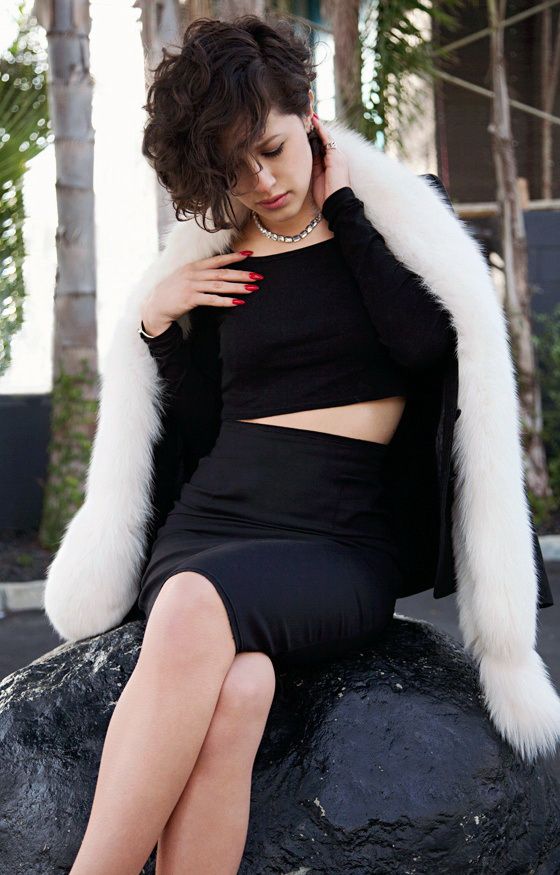 Flared Crop Top In Black And Side Slit Black Leather Midi Skirt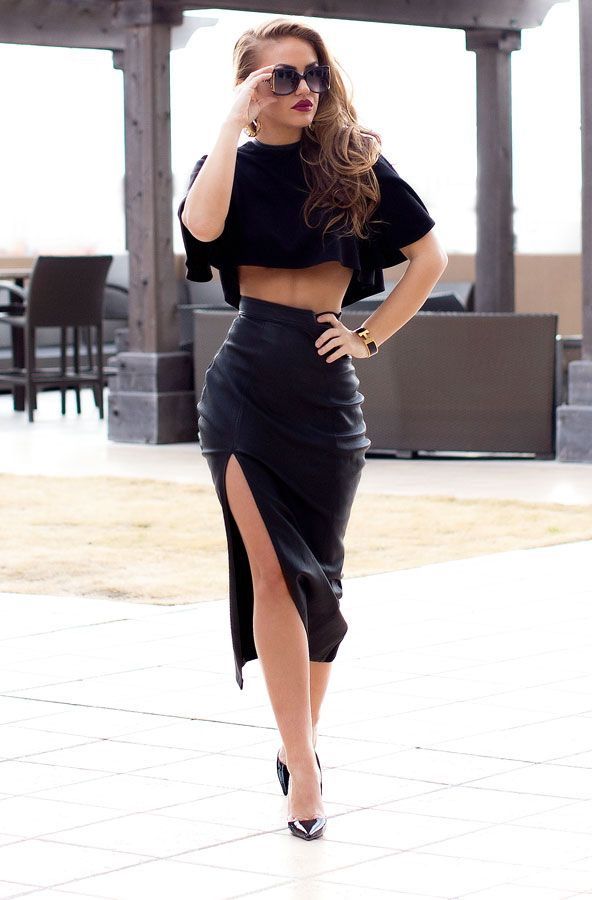 Brown Leather Crop Top And Black Maxi Skirt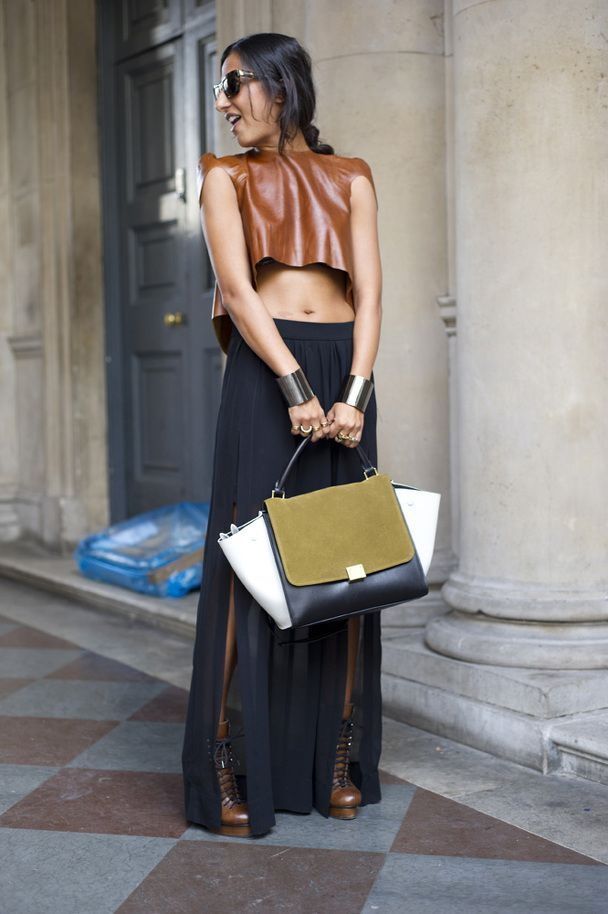 Floral Print Matching Combo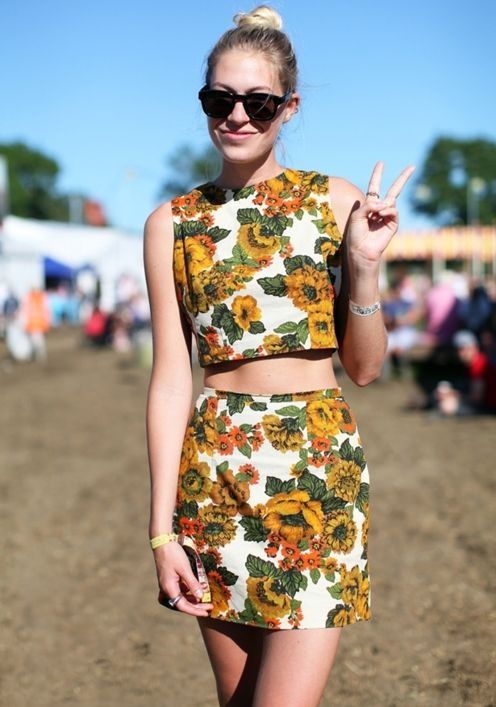 Sequined Crop Top And White Flared Midi Skirt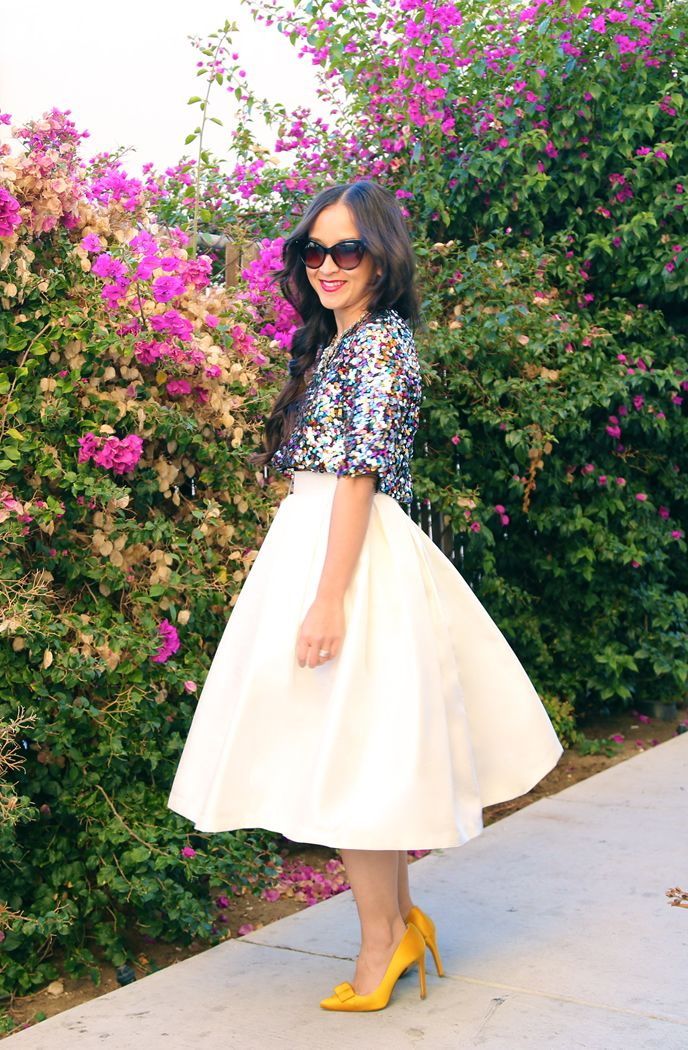 Jungle Print Crop Top And Striped Full Midi Skirt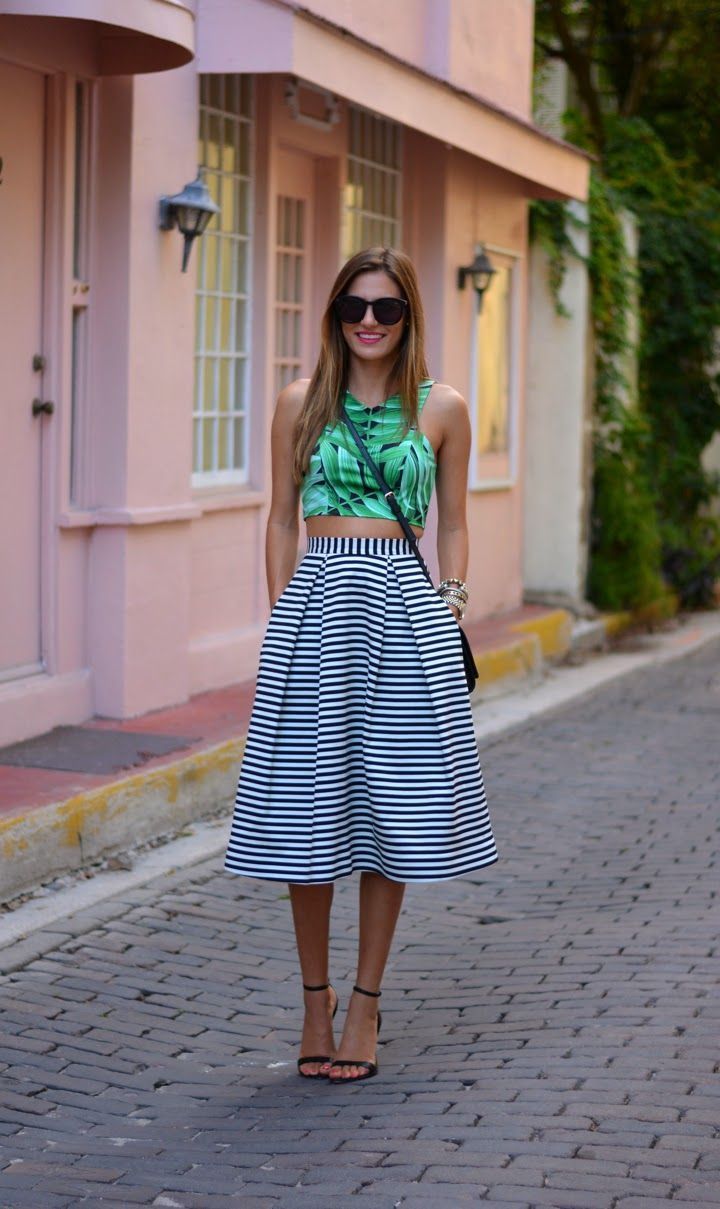 All In White Look: Crop Top And Skirt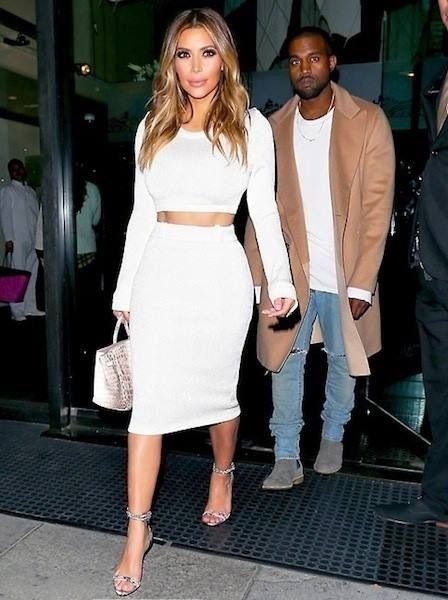 Matching Set: Grey Crop Top And Pencil Skirt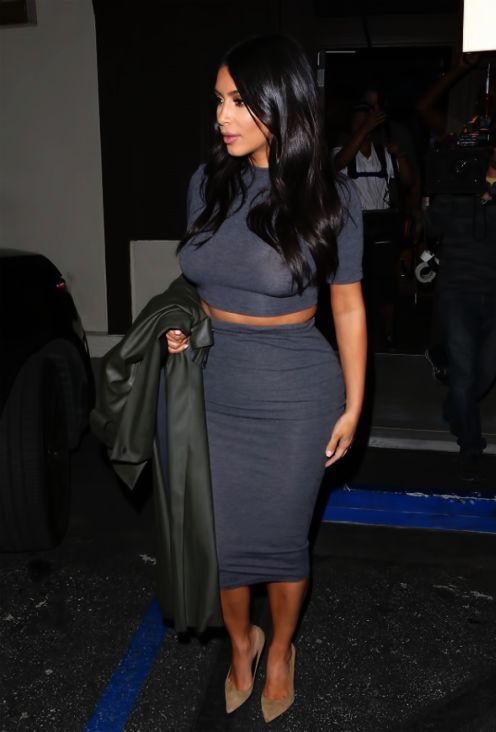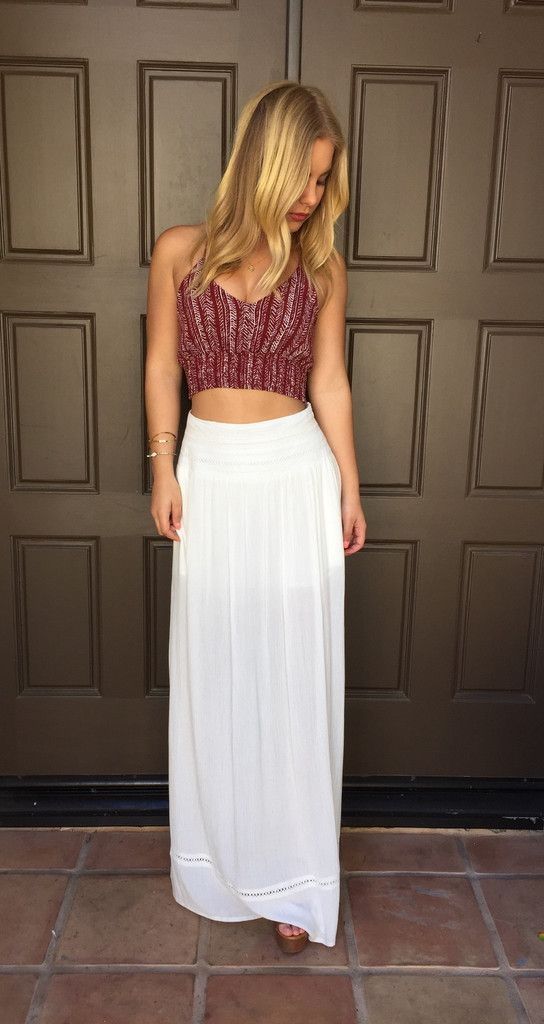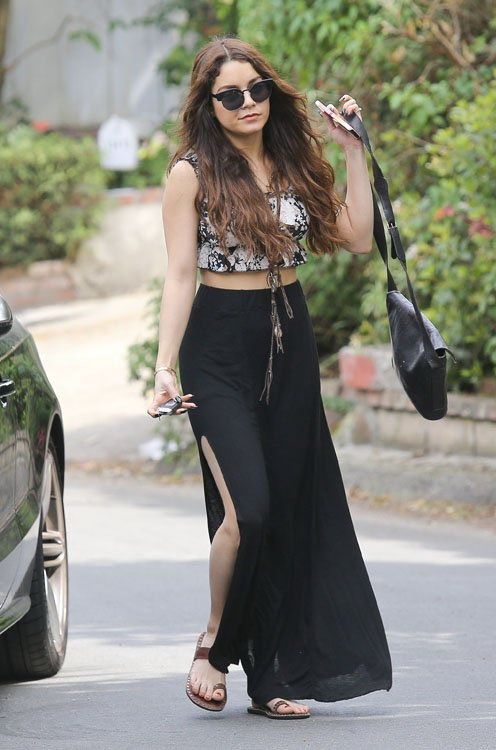 Black Leather Crop Top And High Rise Midi Pencil Skirt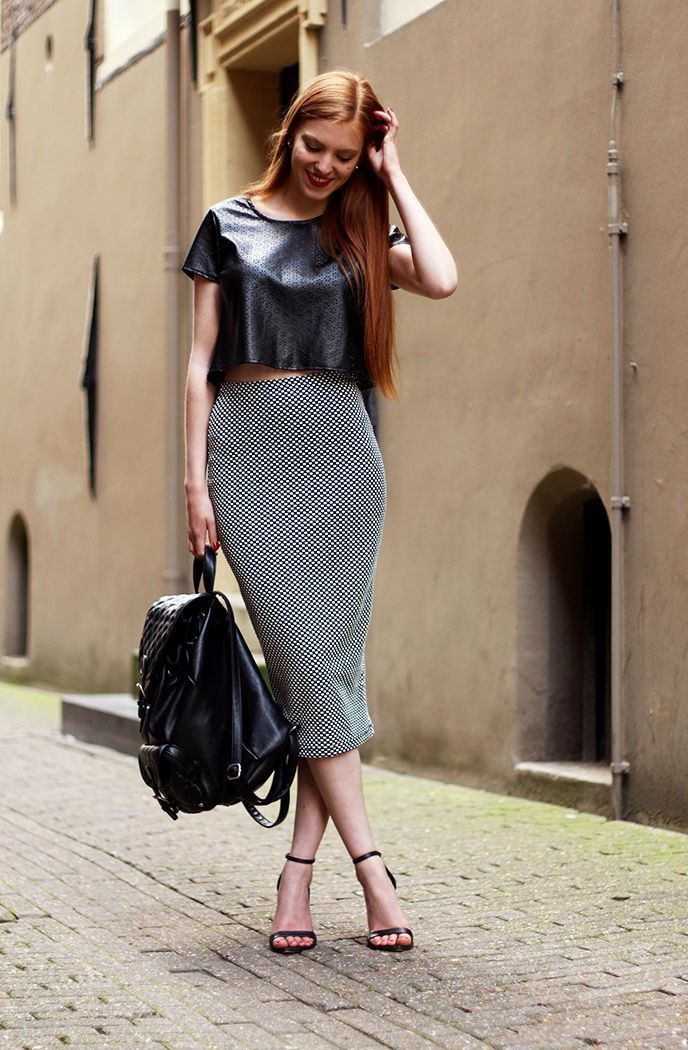 Off-Shoulder White Crop Top And Black Maxi Skirt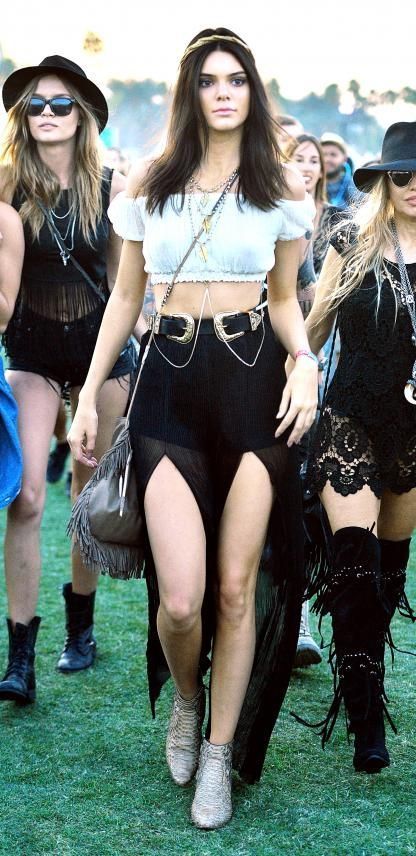 White Crop Top And Floral Mini Skirt In Navy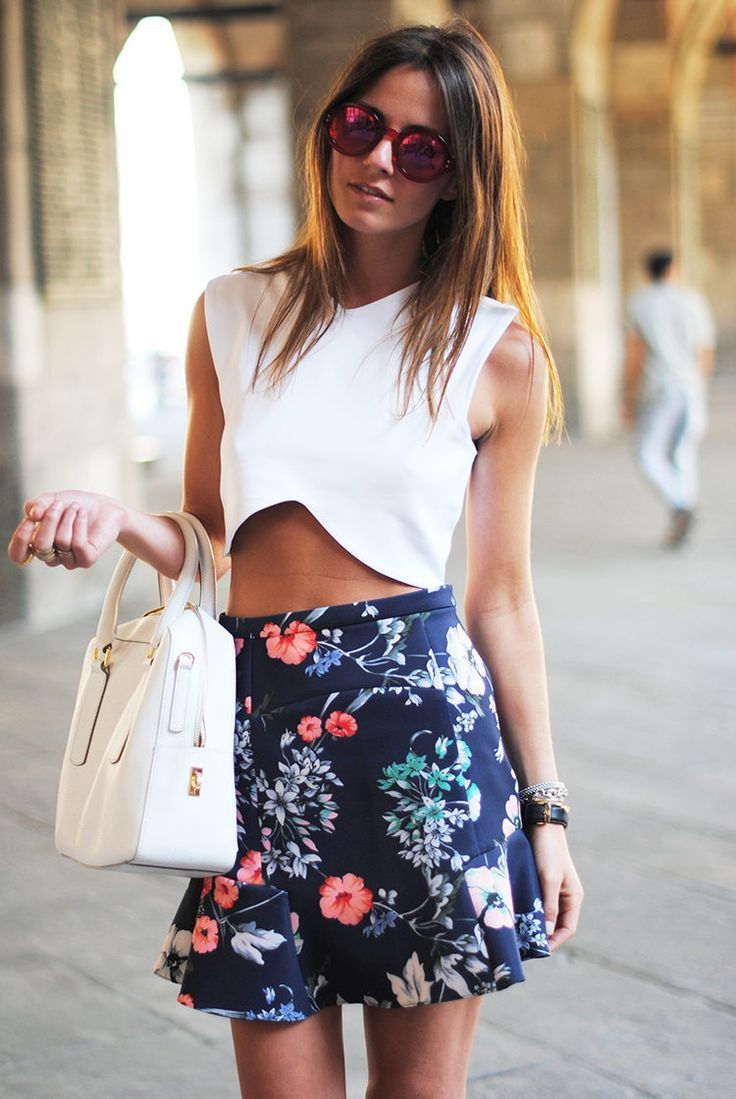 Source:
Fashionisers, StyleCraze