Today we are here to talk about silver metallic ankle boots and ways how to make this footwear stand out from the rest of the boots during spring season months. The style of the shoe, the heel height, and who you're dressing for are all important factors when choosing a pair of silver metallic ankle boots for this spring.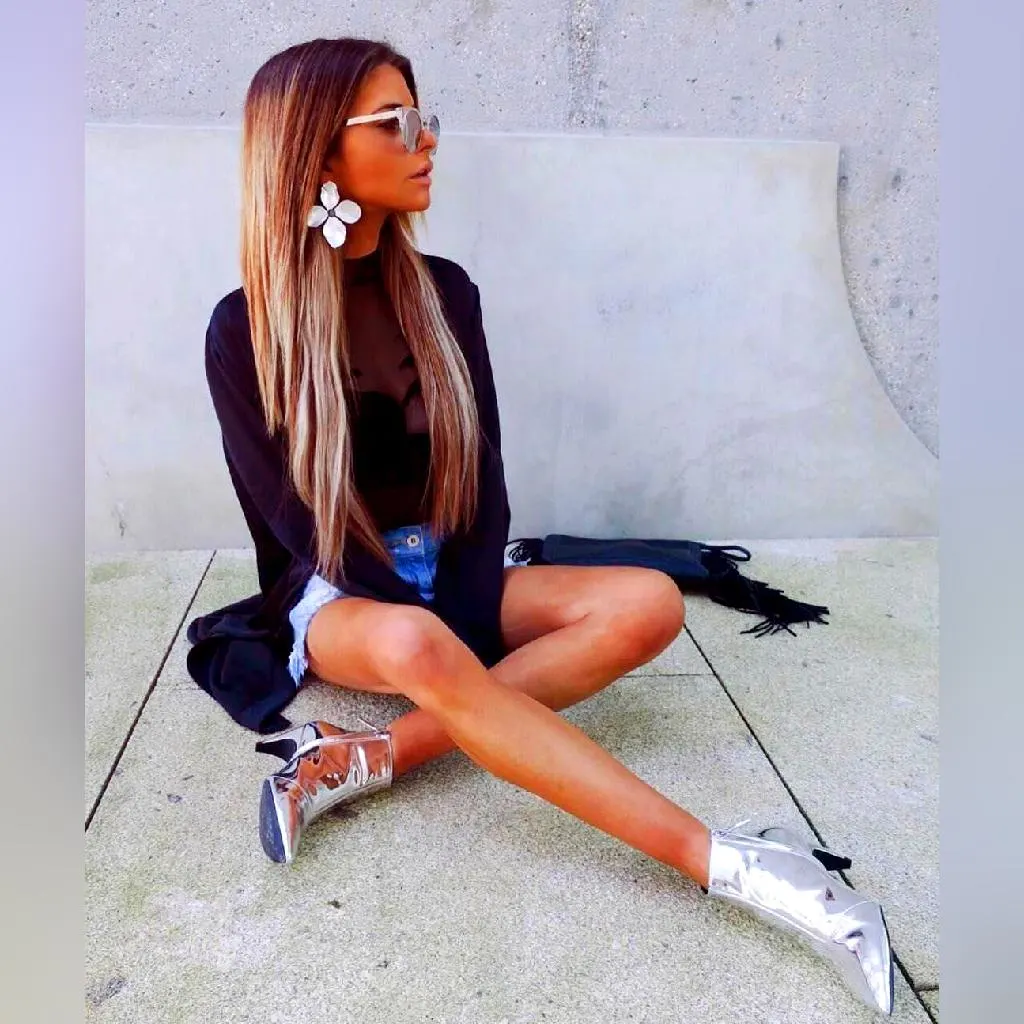 Buy Similar Here
Silver Boots Outfit
The silver booties are great shoes to add when you are in need of some basic or trendy-looking footwear. Silver booties are very popular during the spring, which means that if you want to add some color to your outfit, this is going to be the perfect option for your wardrobe.
For the clothes that you usually wear with a pair of silver booties, make sure that there isn't any print in them. The reason why they look great with certain kinds of clothes is that they show up well against other colors and fabrics. Speaking of accessories, I would definitely recommend wearing matching metallic necklaces or earrings, both are classic ways to make a simple look sophisticated when used together.
When you are wearing any pair of shoes with a metallic finish, you need to keep in mind that there are different ways to wear them.
For any occasion where you want to make a glamorous statement without coming off as too flashy, choose a low heel height with lots of sparkle detail. For an ultra-elegant evening affair, try metallic booties with pointy toes and keep the rest of your outfit in neutral solid color. A more casual look can be achieved with flat boots in silver metallic leather. The metallic boots give off a sophisticated and luxurious vibe, unlike any other type of shoe.
We see shiny silver booties worn with plaid black-white pants completed with fluffy orange sweater, love that bucket bag: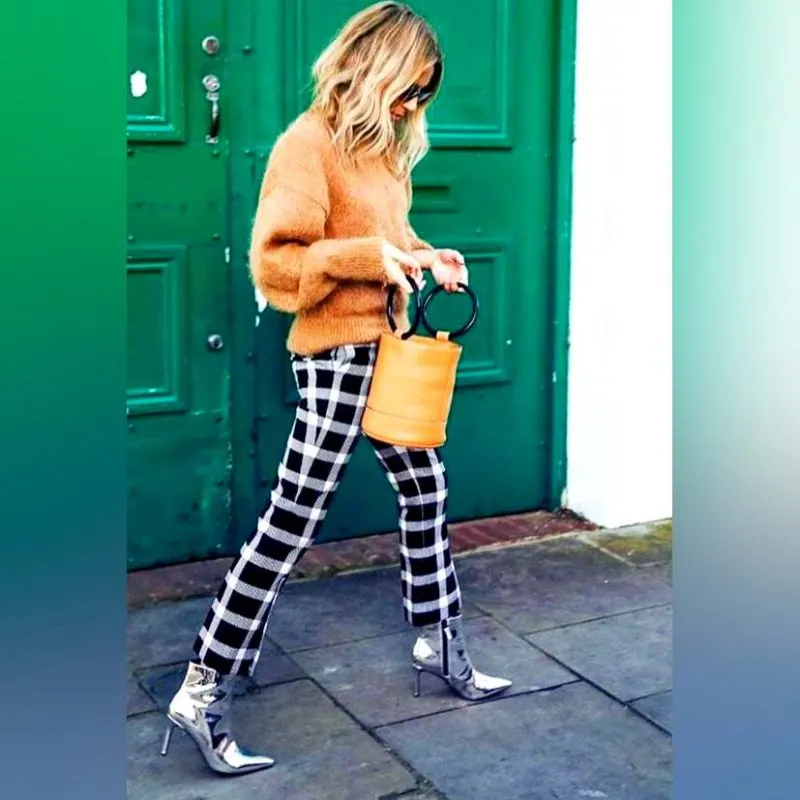 Buy Similar Here
With Oversized Coat
Another pair of shiny boots worn with mom jeans, pinstripe shirt and a khaki-brown boyfriend trench-coat: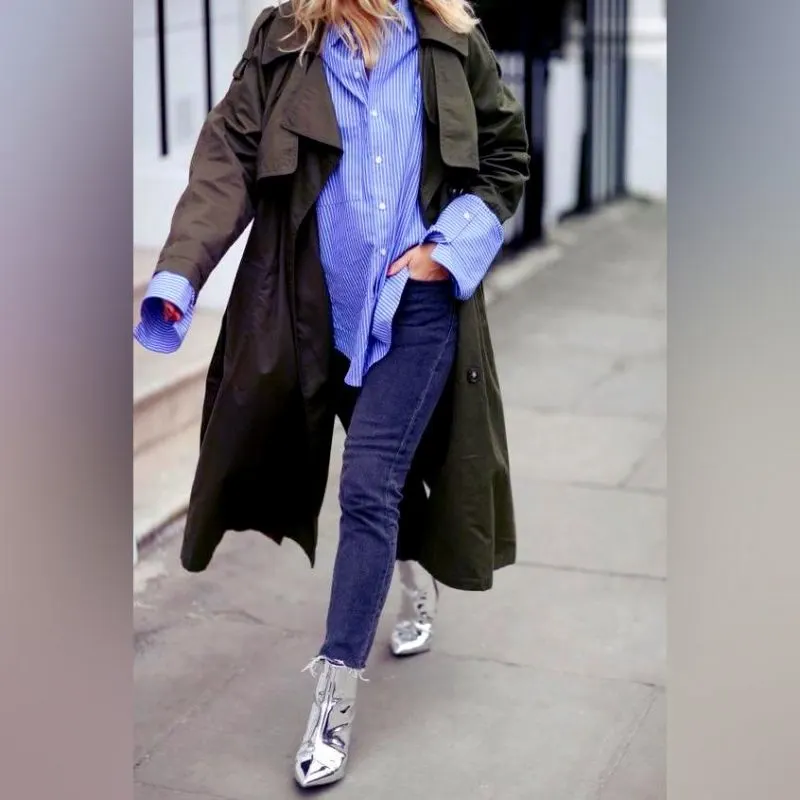 Buy Similar Here
With Mom jeans
A French-chic update, we see a black sweater with mom jeans and fancy metallic booties: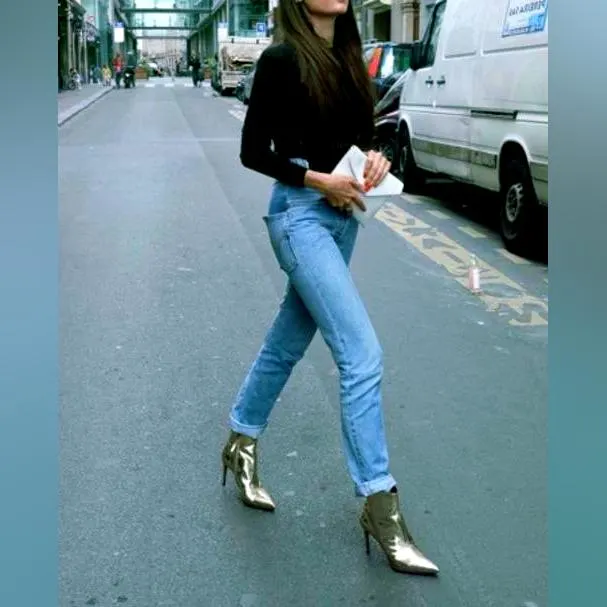 Buy Similar Here
With Navy Blazer
Silver metallic boots look amazing with that front-zip denim skirt, blue top and a navy blazer with gold buttons: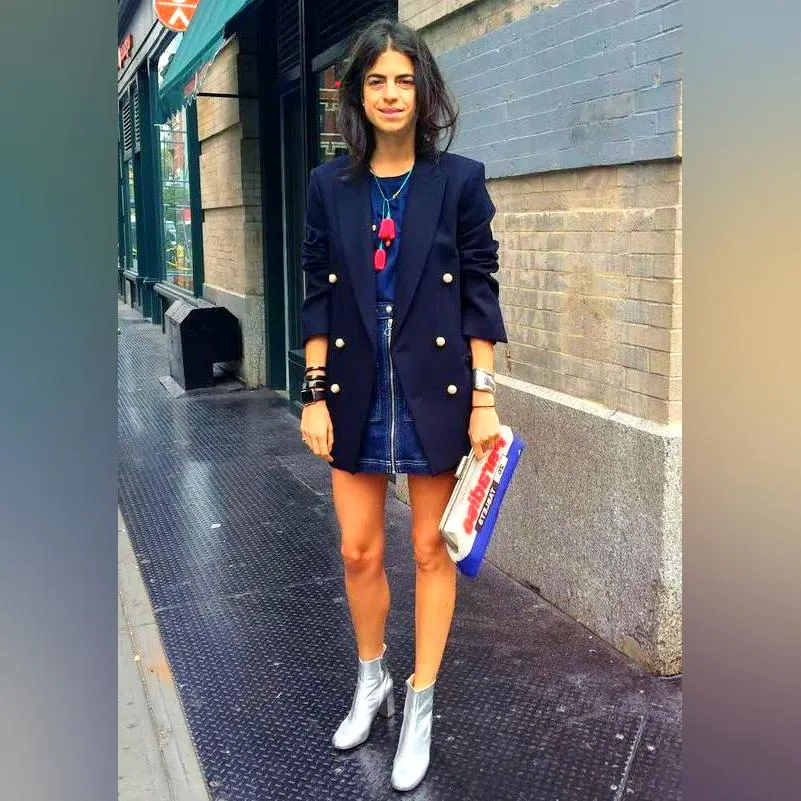 Buy Similar Here
The best piece of clothing to wear with a pair of silver booties is a classic, simple dress. It could be in the form of a dressy shirtdress with some cuffed jeans or even just a mid-length sleeveless dress. The key here is that it has to be basic and simple so that you can add the silver booties to give it an updated look.
With Jumpsuit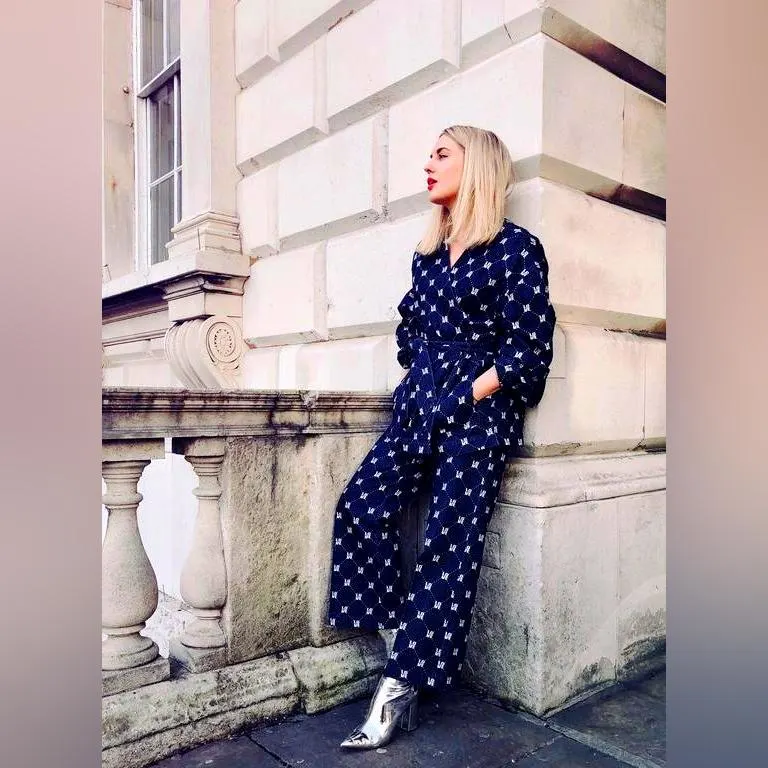 Buy Similar Here
With LBD
How many likes for this black dress completed with a brown leather belt? Complete the look by adding shiny metallic boots: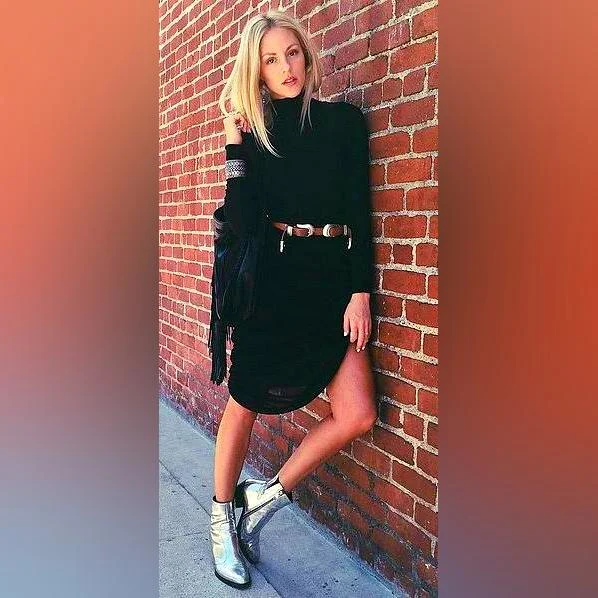 Buy Similar Here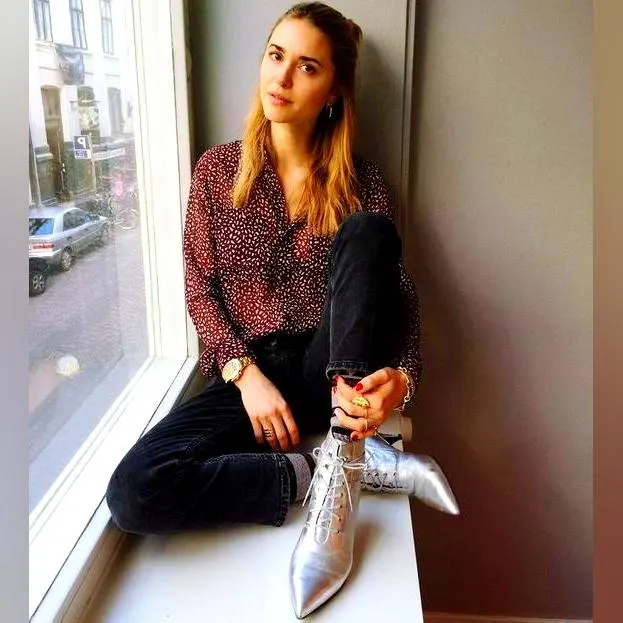 Buy Similar Here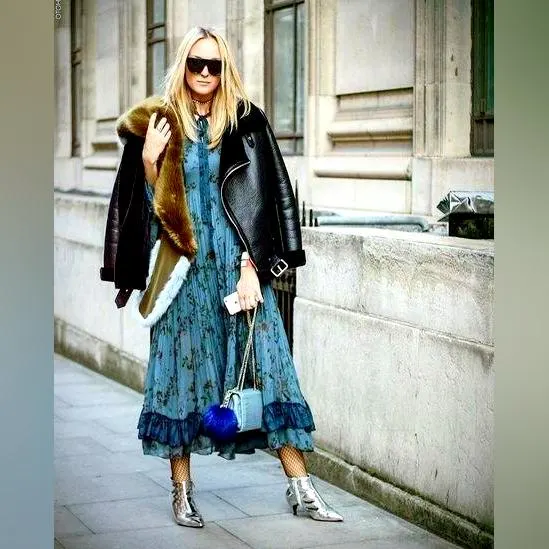 Buy Similar Here
Buy Similar Here
Or perhaps you want to try something a little more boho chic? Try flat silver heeled booties paired with an ankle-length skirt or a dress in a vibrant print for an edgy look that can contrast perfectly with pastels and neutrals.
If you're dressing for a more casual occasion, work with simple black and white hues for your silver shoes. The neutral color combos will allow you to wear them during any occasion without overpowering everyone else's outfits. Whether you're in a corporate environment or just out for the night with friends, these silver leather boots will look great.
With Orange Skirt
Love the denim jacket worn with a t-shirt tucked in a mustard-orange midi corduroy skirt completed with fancy boots: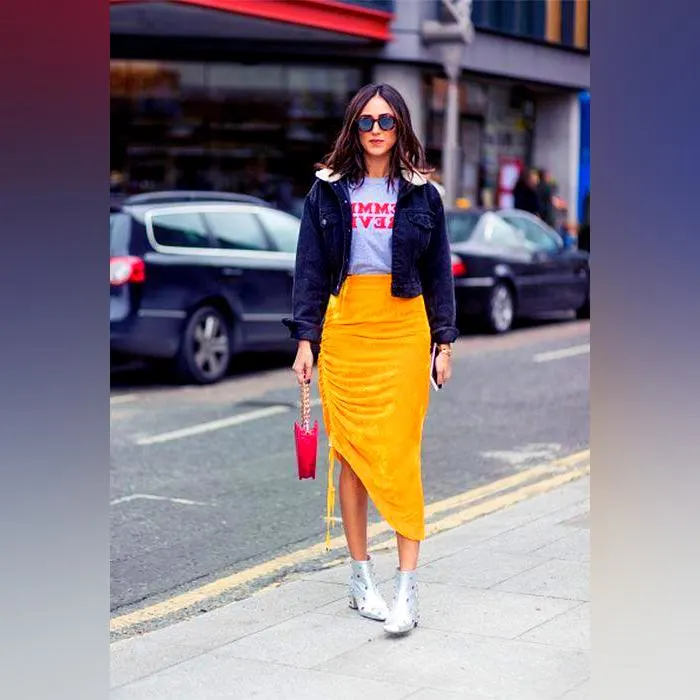 Buy Similar Here
With Checkered Pants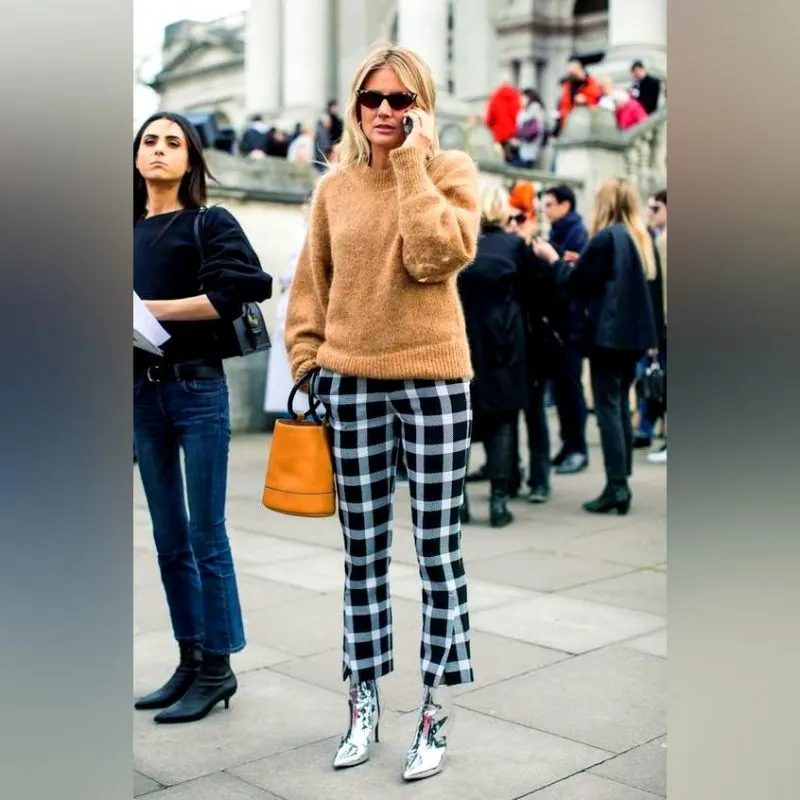 Buy Similar Here
With Denim
I love to see these boots styled with denim: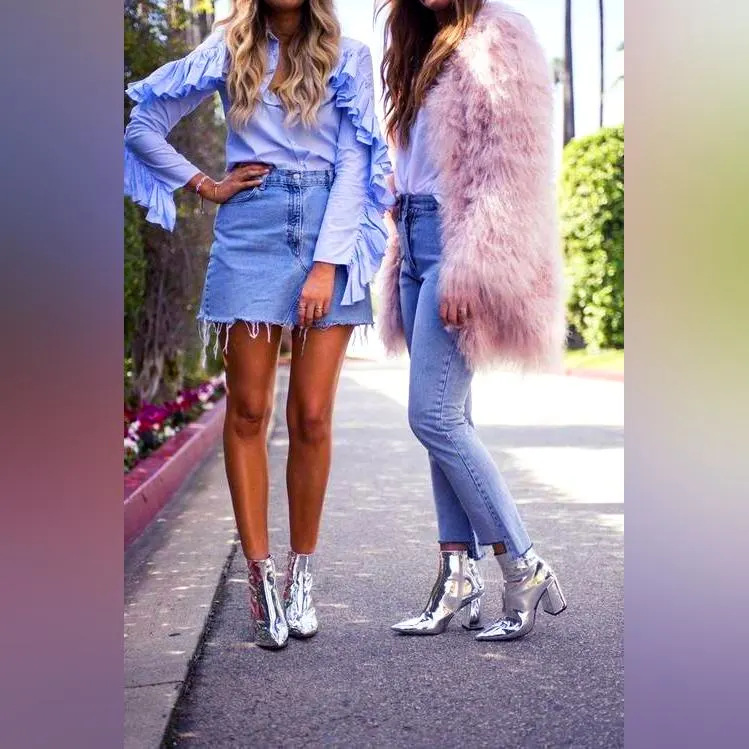 Buy Similar Here
With Classic Blue Jeans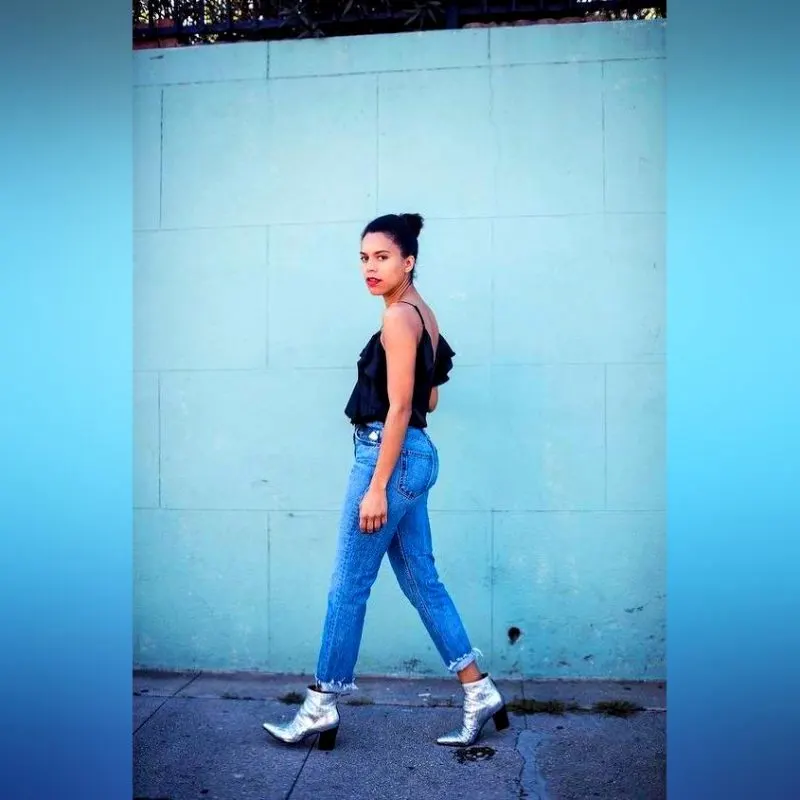 Buy Similar Here
With Basic Clothes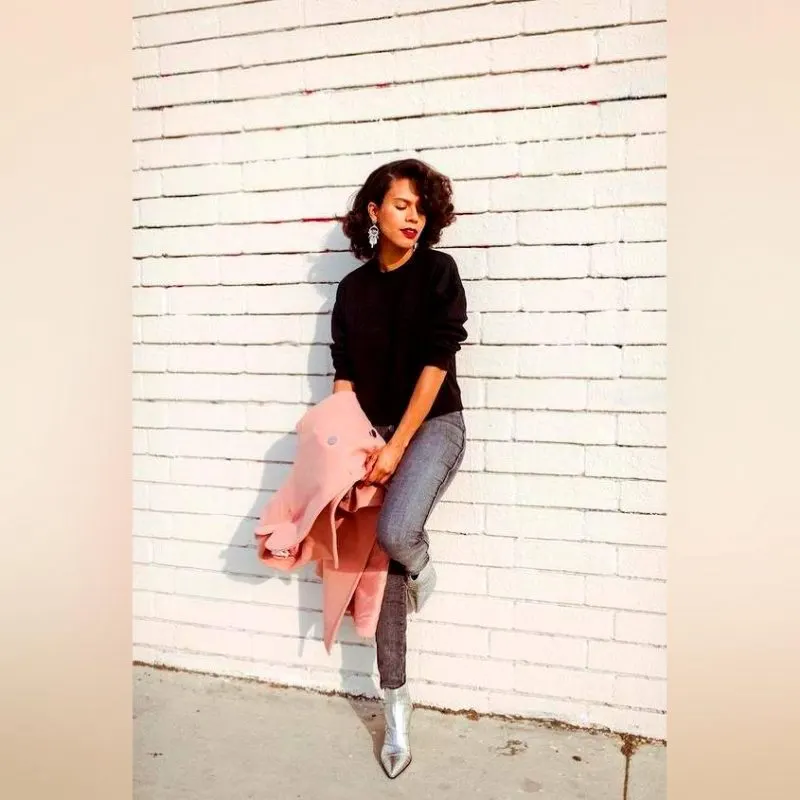 Buy Similar Here
With Aviator Jacket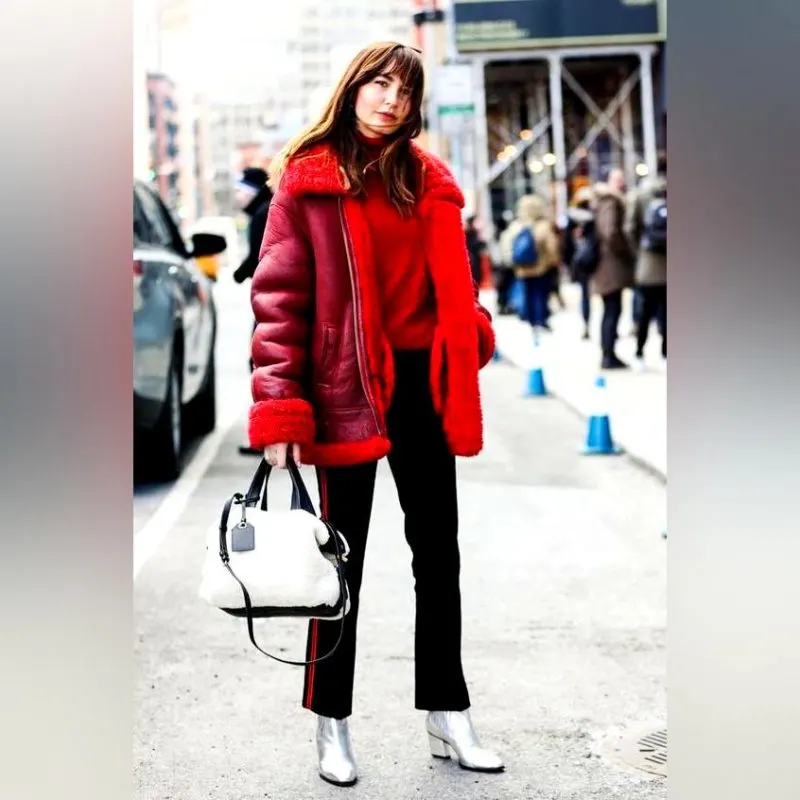 Buy Similar Here
With Pinstripe Skirt
Love the simplicity of this outfit, go for a white t-shirt, pinstripe skirt and shiny metallic boots: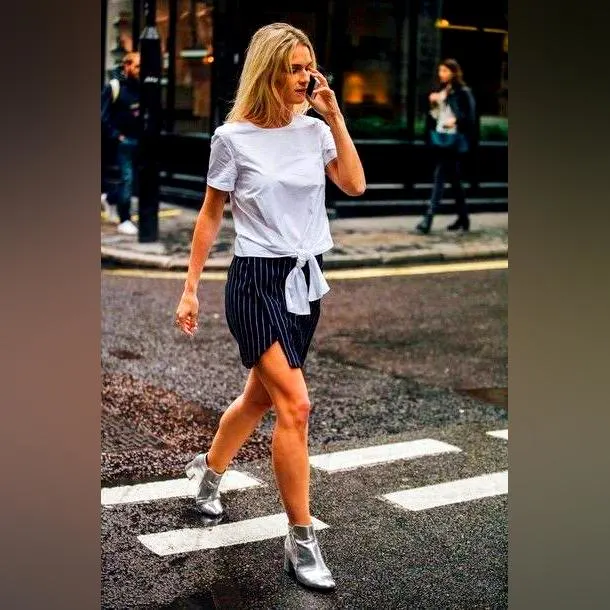 Buy Similar Here
With Side Striped Pants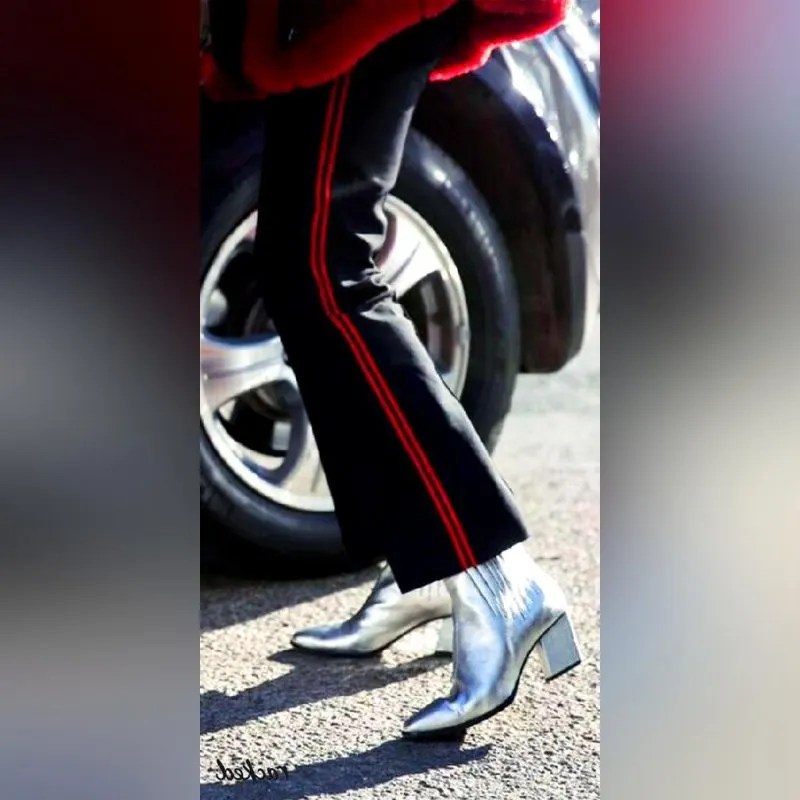 Buy Similar Here
With Long Red Dress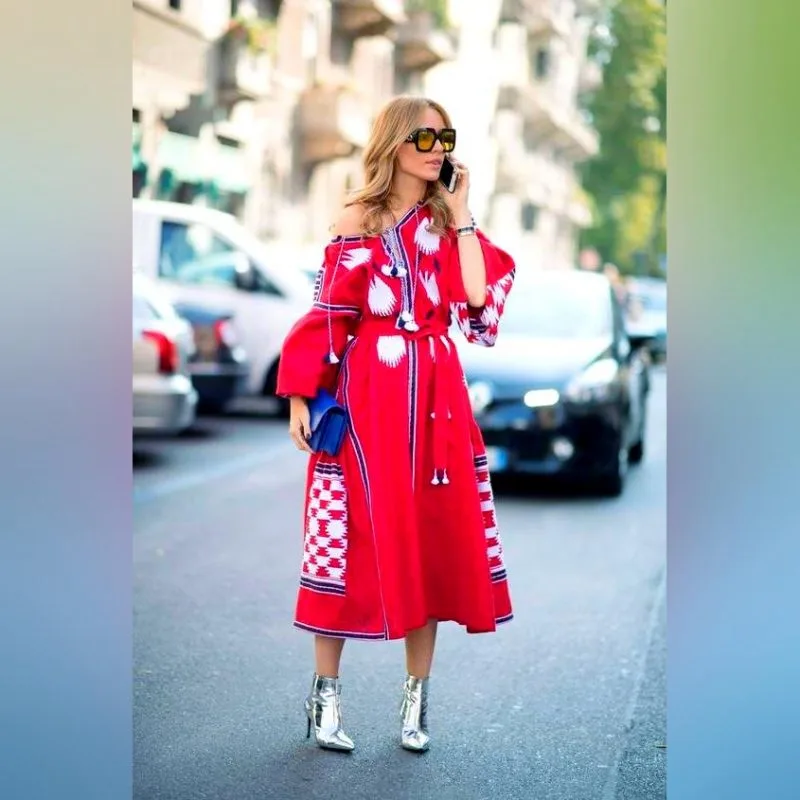 Buy Similar Here